Osho S Quotes
Collection of top 48 famous quotes about Osho S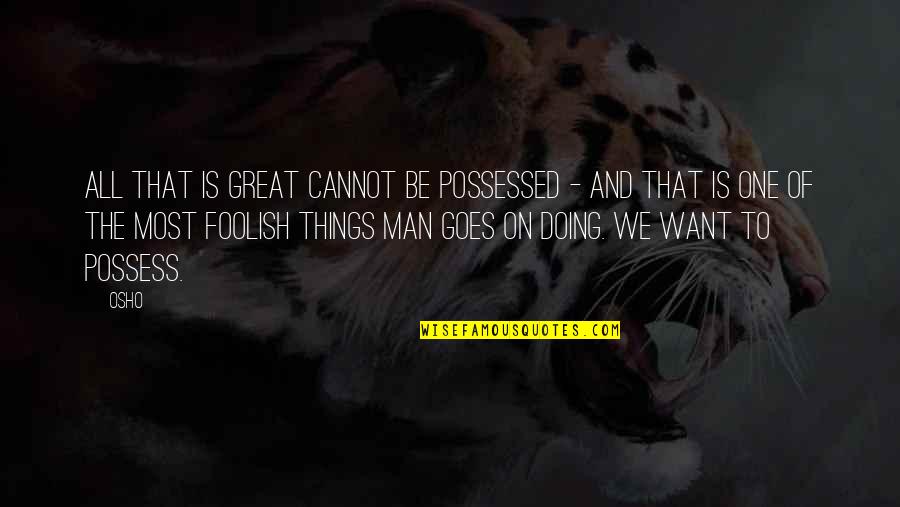 All that is great cannot be possessed - and that is one of the most foolish things man goes on doing. We want to possess.
—
Osho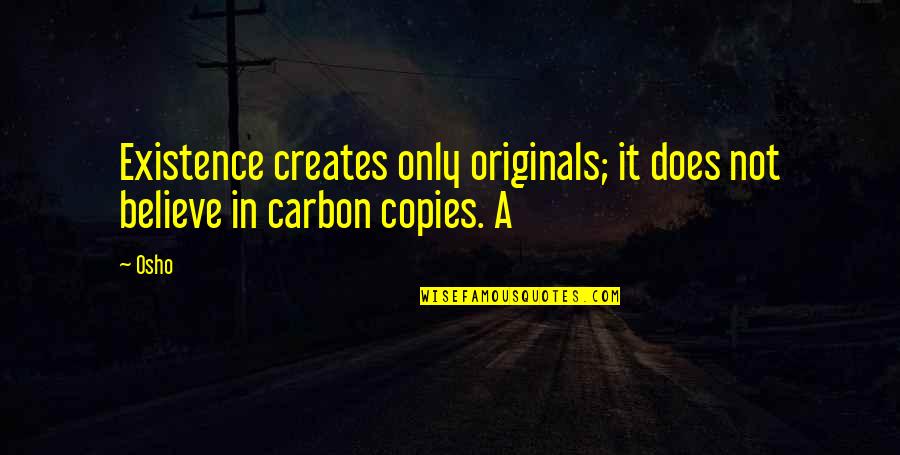 Existence creates only originals; it does not believe in carbon copies. A
—
Osho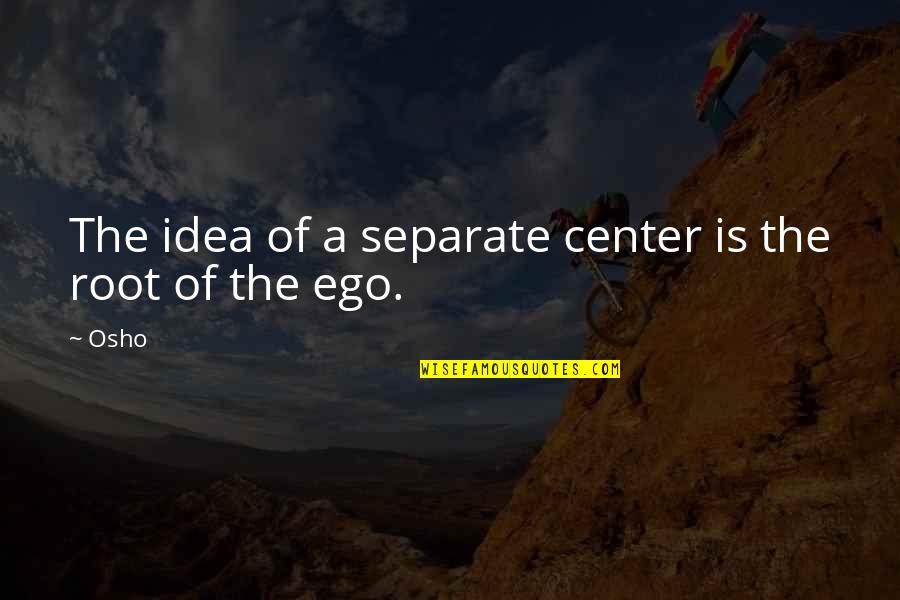 The idea of a separate center is the root of the ego.
—
Osho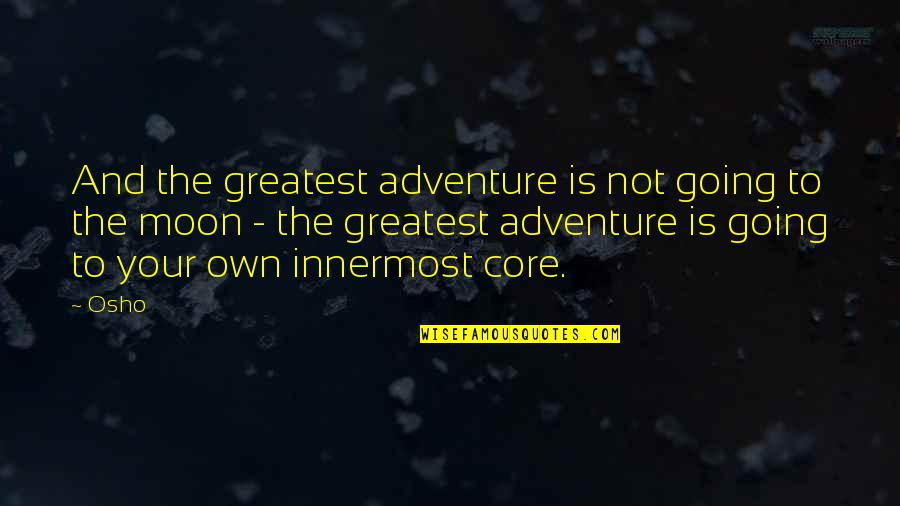 And the greatest adventure is not going to the moon - the greatest adventure is going to your own innermost core.
—
Osho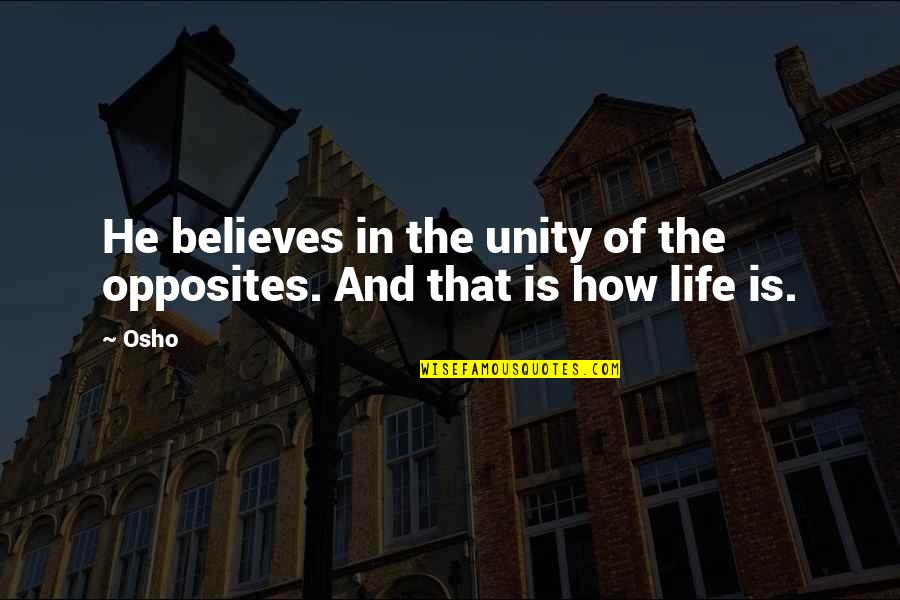 He believes in the unity of the opposites. And that is how life is.
—
Osho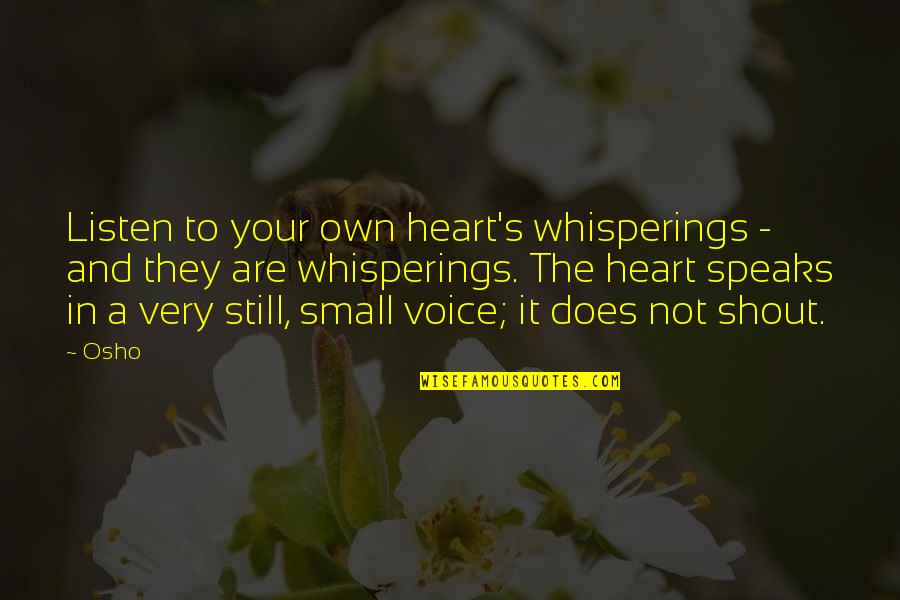 Listen to your own heart's whisperings - and they are whisperings. The heart speaks in a very still, small voice; it does not shout.
—
Osho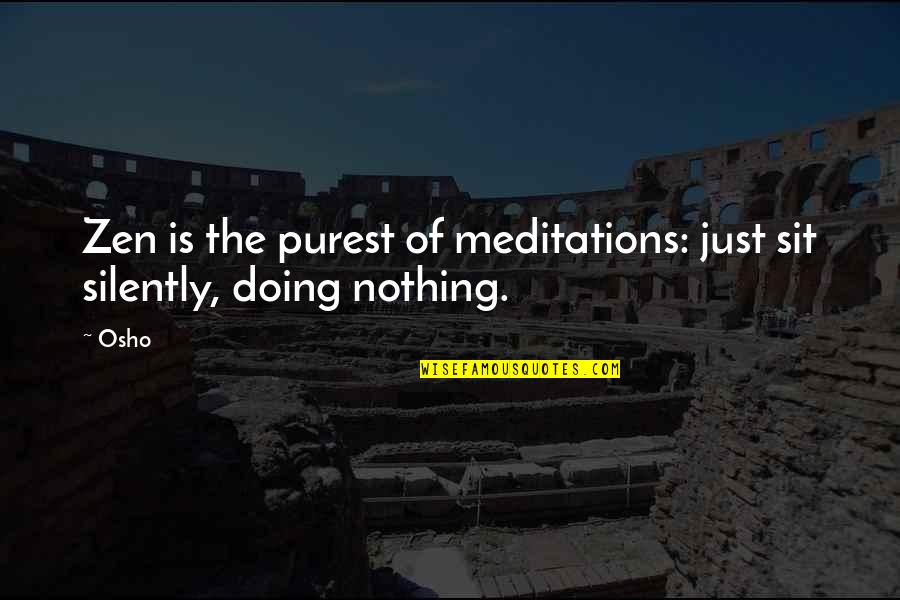 Zen is the purest of meditations: just sit silently, doing nothing.
—
Osho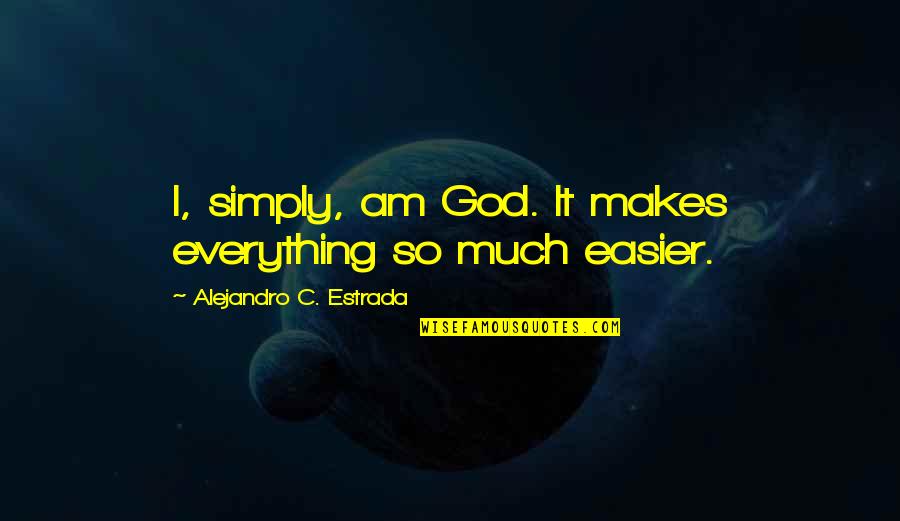 I, simply, am God. It makes everything so much easier. —
Alejandro C. Estrada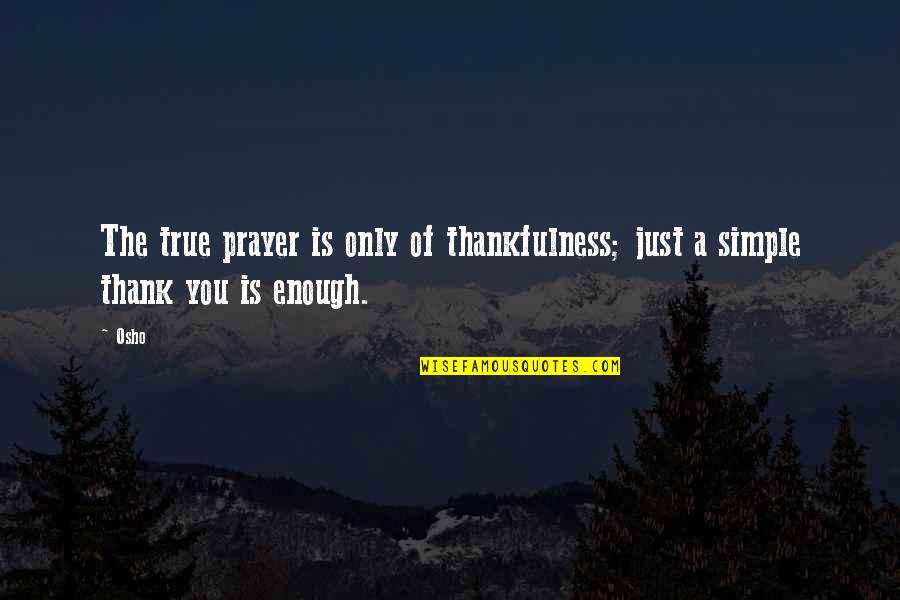 The true prayer is only of thankfulness; just a simple thank you is enough. —
Osho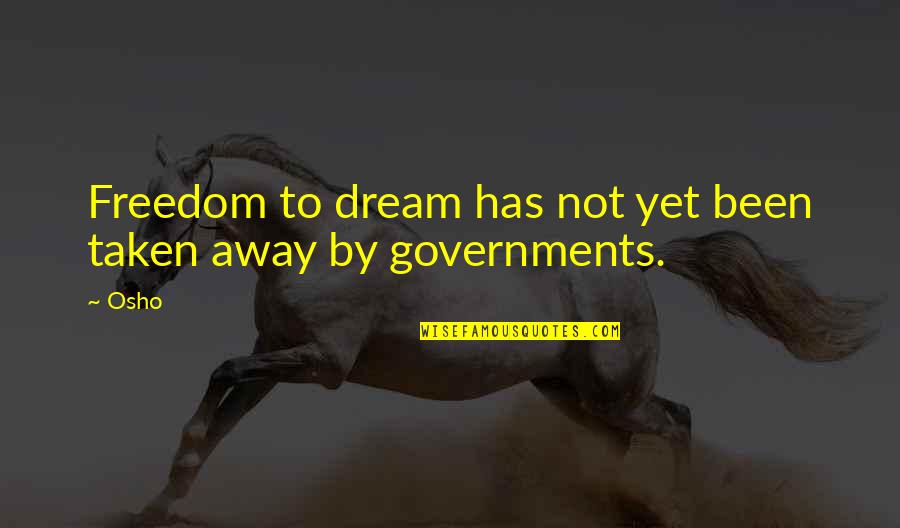 Freedom to dream has not yet been taken away by governments. —
Osho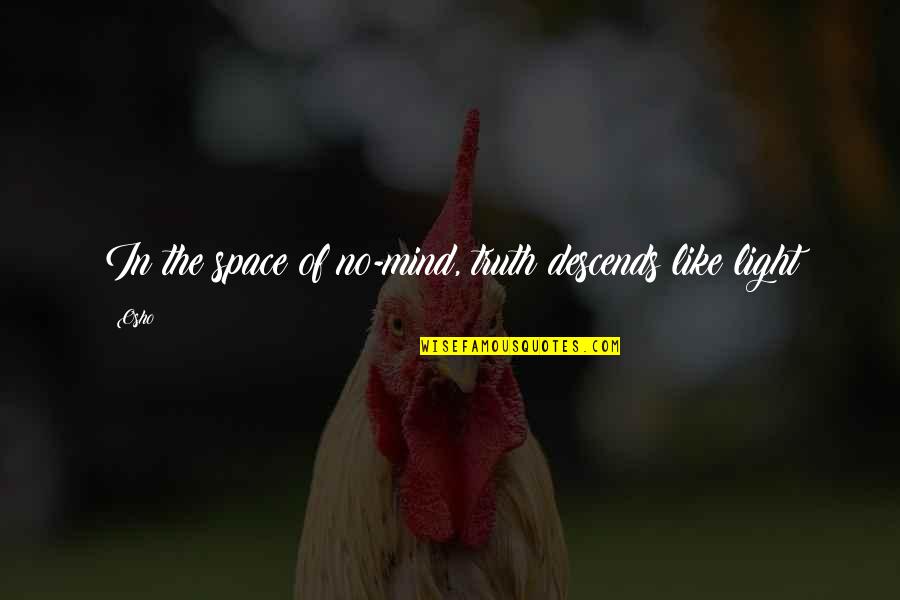 In the space of no-mind, truth descends like light —
Osho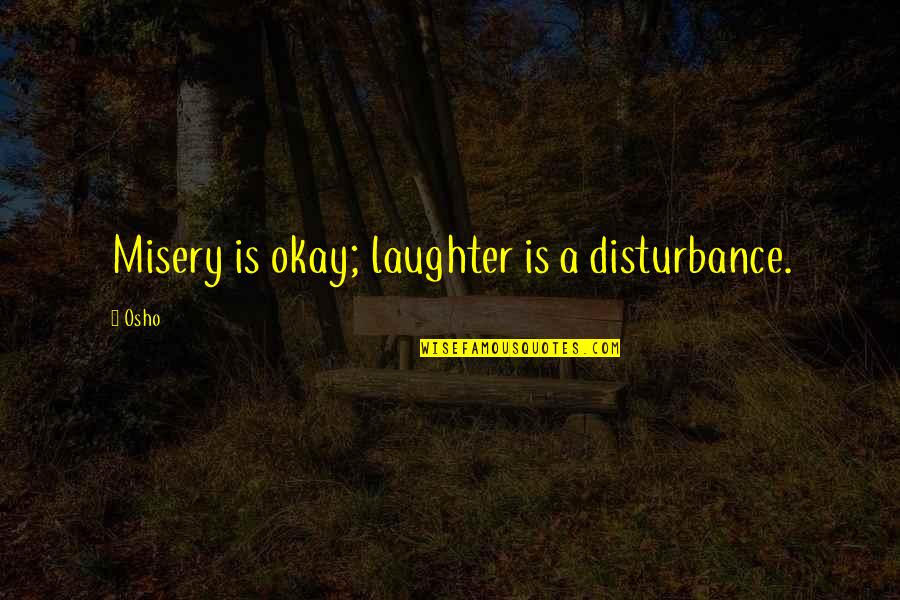 Misery is okay; laughter is a disturbance. —
Osho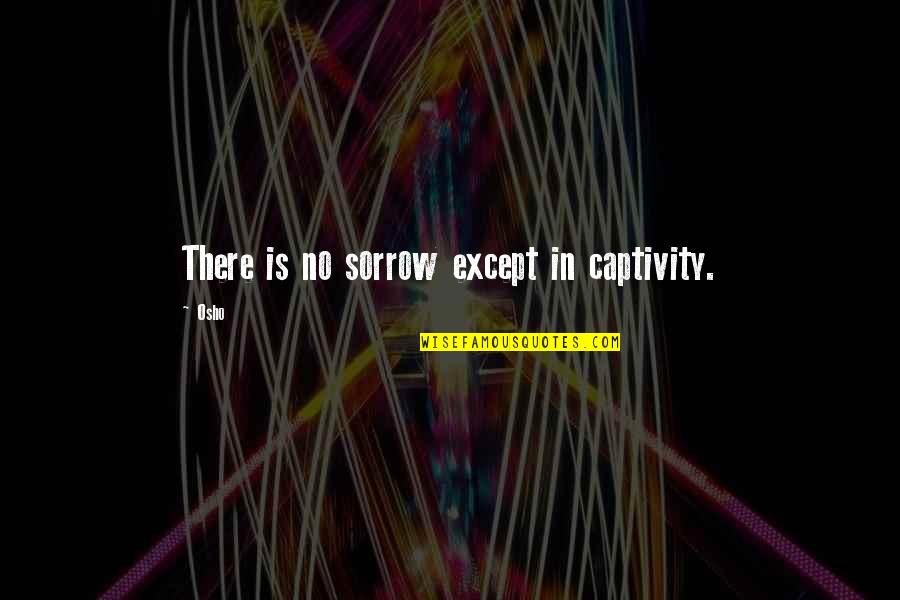 There is no sorrow except in captivity. —
Osho
actions are no more than dreams —
Osho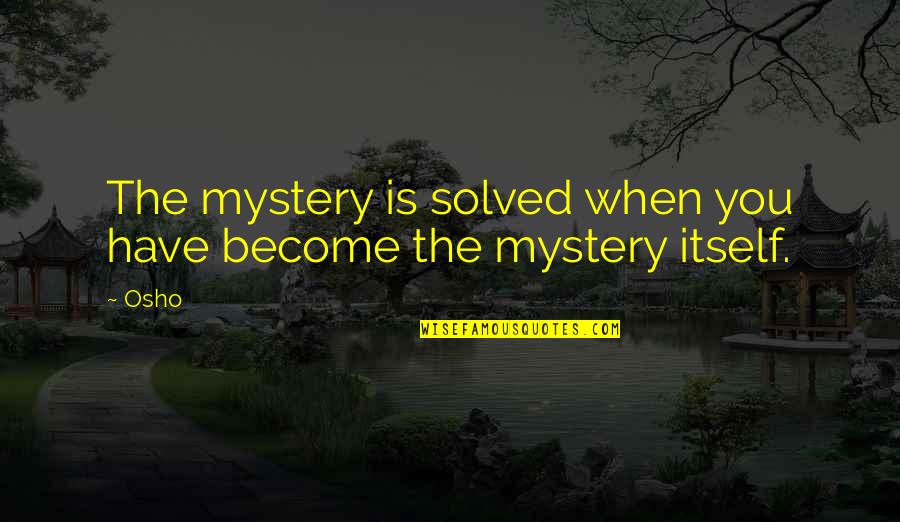 The mystery is solved when you have become the mystery itself. —
Osho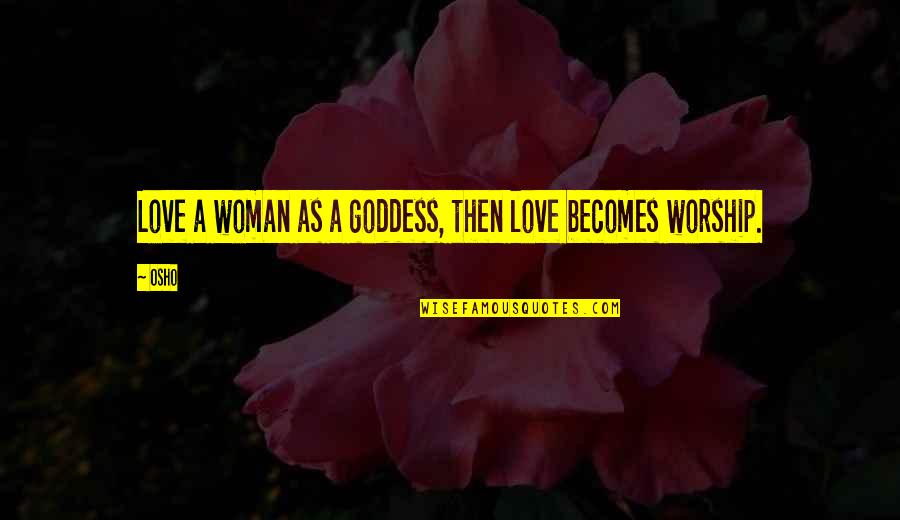 Love a woman as a goddess, then love becomes worship. —
Osho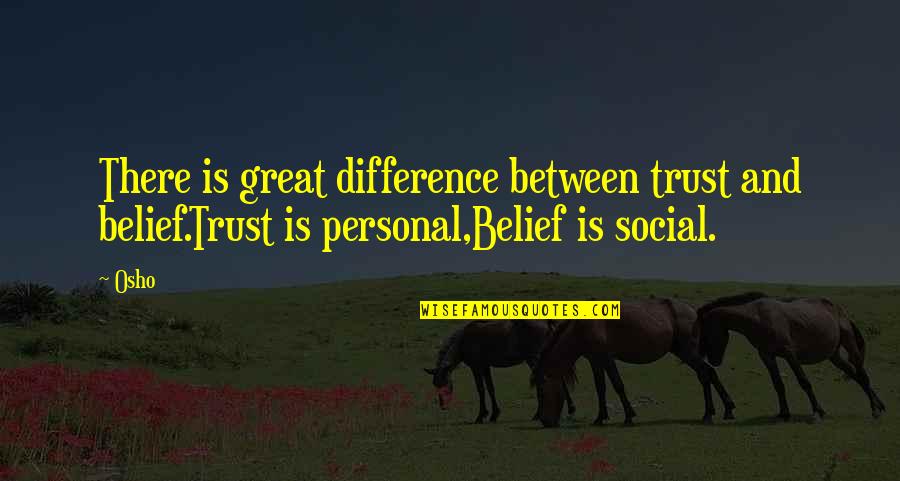 There is great difference between trust and belief.
Trust is personal,
Belief is social. —
Osho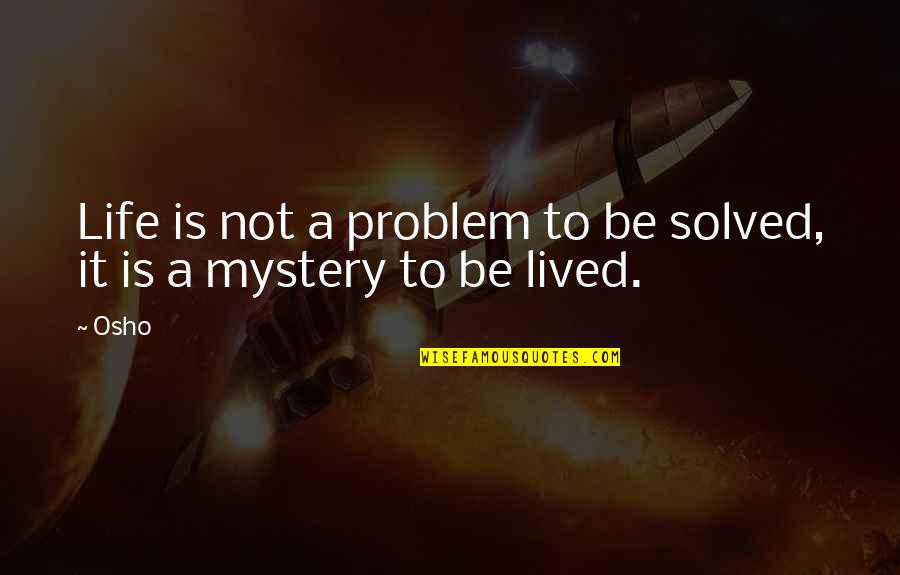 Life is not a problem to be solved, it is a mystery to be lived. —
Osho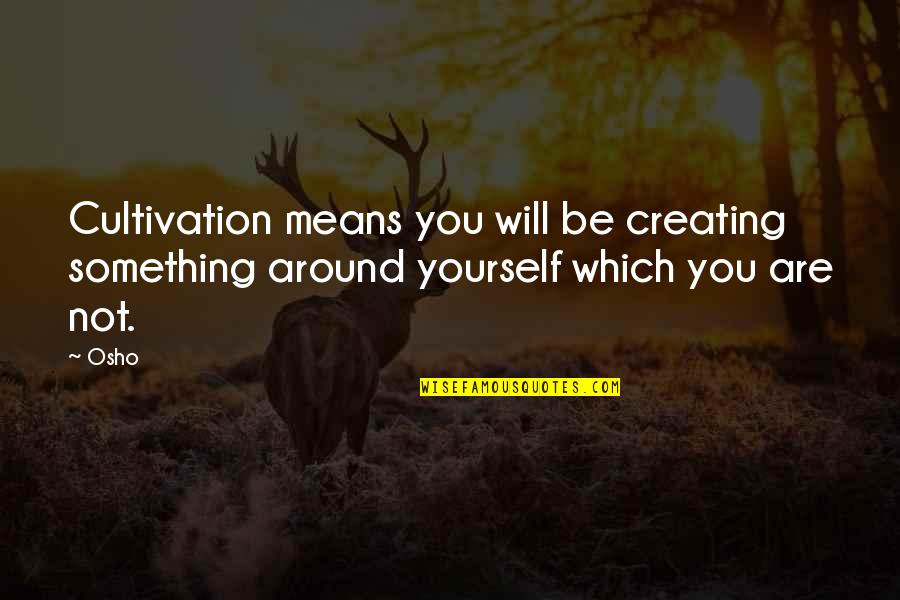 Cultivation means you will be creating something around yourself which you are not. —
Osho
You will find meaning in life
only if you create it.It is a poetry to be composed.
It is a song to be sung.It is a dance to be danced ... —
Osho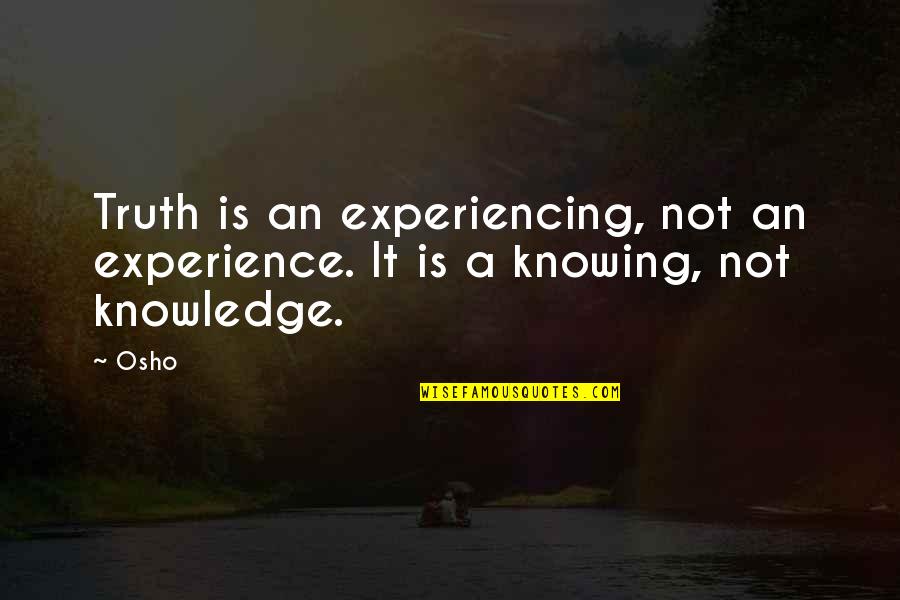 Truth is an experiencing, not an experience. It is a knowing, not knowledge. —
Osho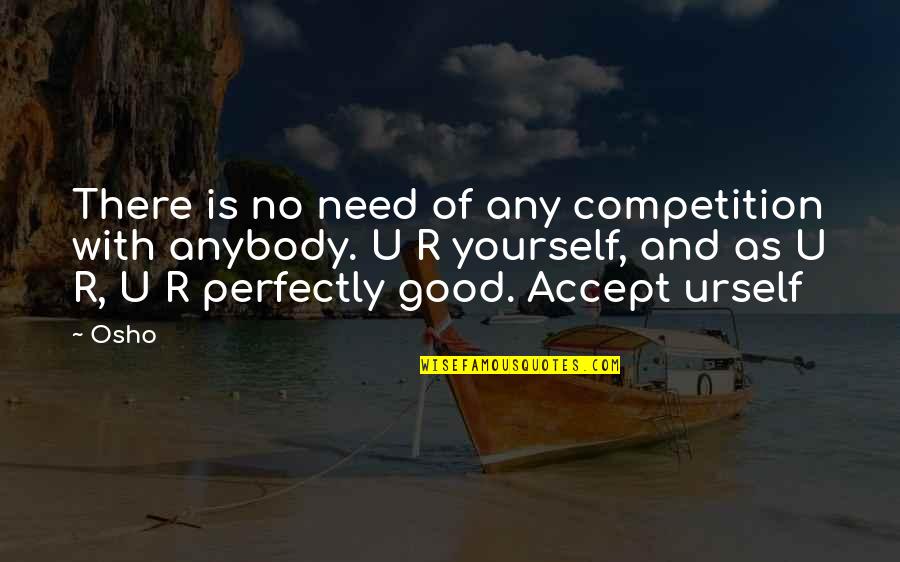 There is no need of any competition with anybody. U R yourself, and as U R, U R perfectly good. Accept urself —
Osho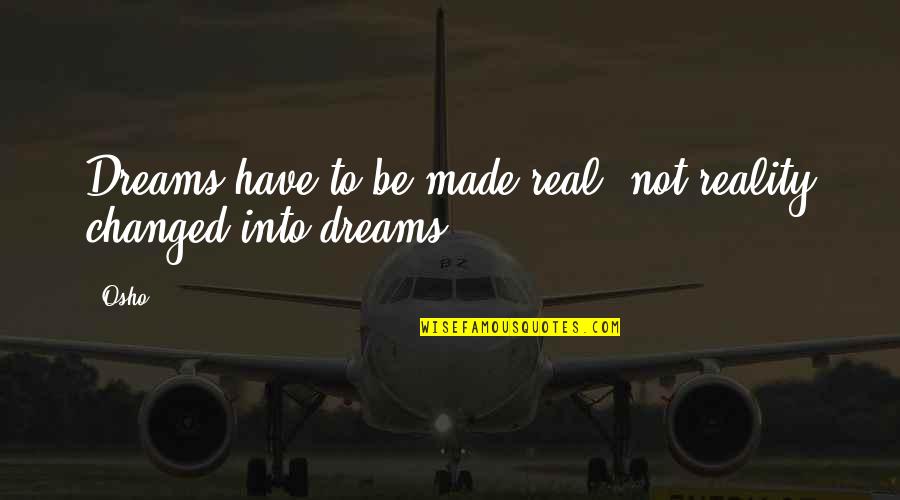 Dreams have to be made real, not reality changed into dreams. —
Osho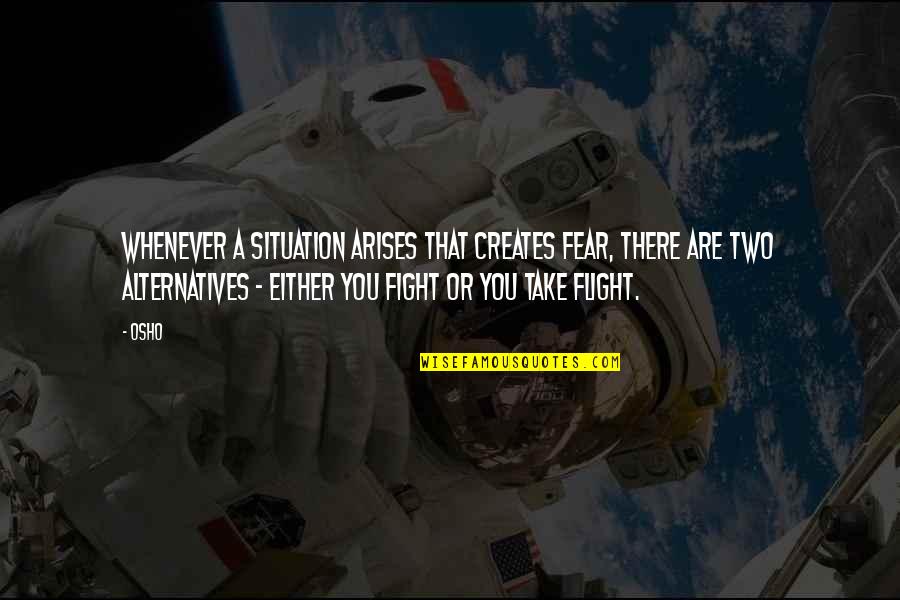 Whenever a situation arises that creates fear, there are two alternatives - either you fight or you take flight. —
Osho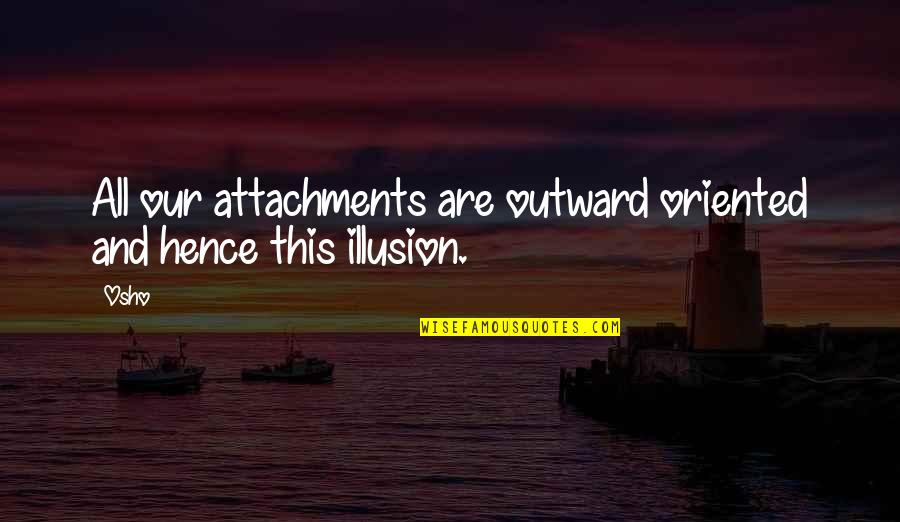 All our attachments are outward oriented and hence this illusion. —
Osho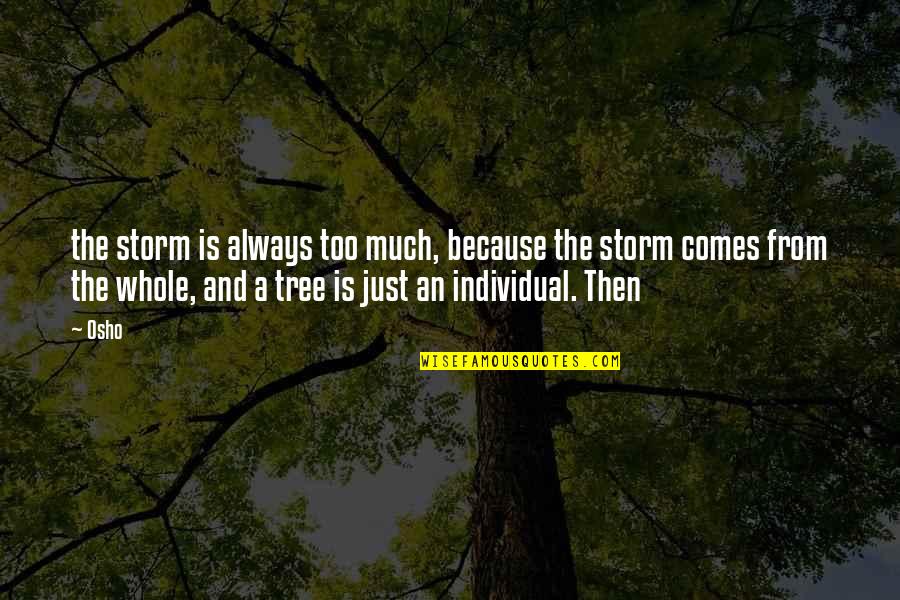 the storm is always too much, because the storm comes from the whole, and a tree is just an individual. Then —
Osho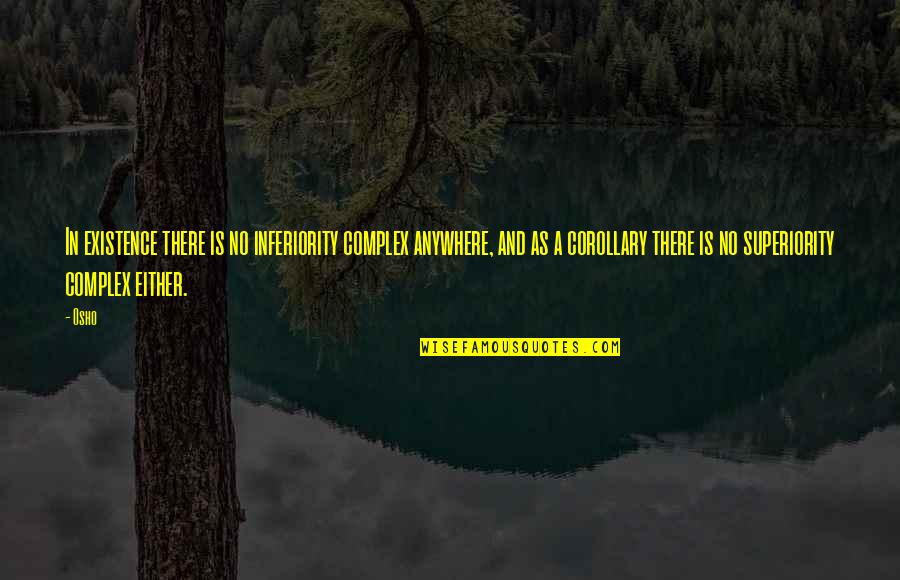 In existence there is no inferiority complex anywhere, and as a corollary there is no superiority complex either. —
Osho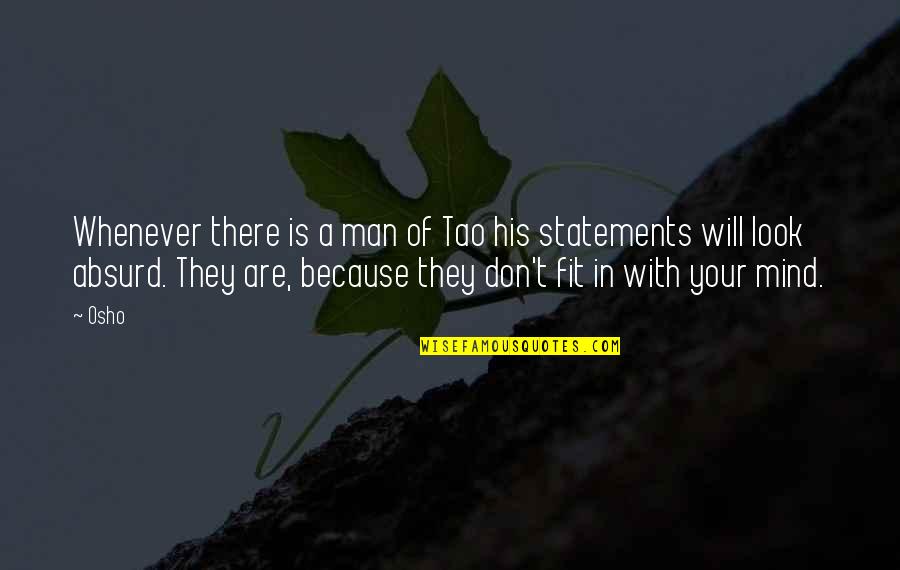 Whenever there is a man of Tao his statements will look absurd. They are, because they don't fit in with your mind. —
Osho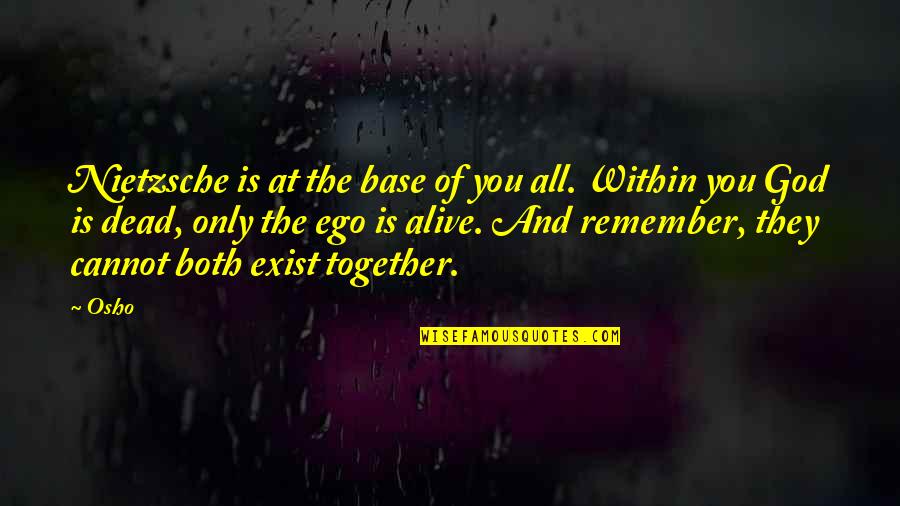 Nietzsche is at the base of you all. Within you God is dead, only the ego is alive. And remember, they cannot both exist together. —
Osho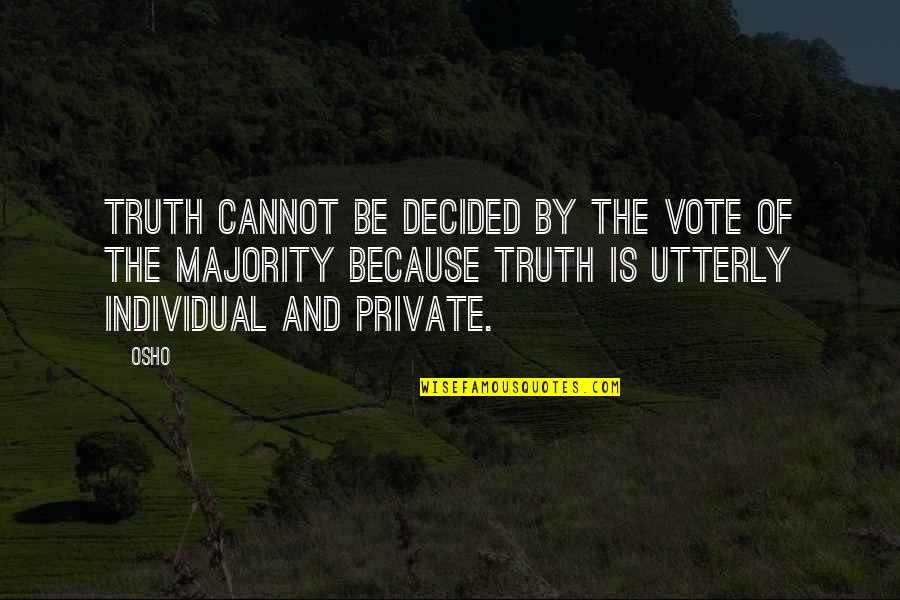 Truth cannot be decided by the vote of the majority because truth is utterly individual and private. —
Osho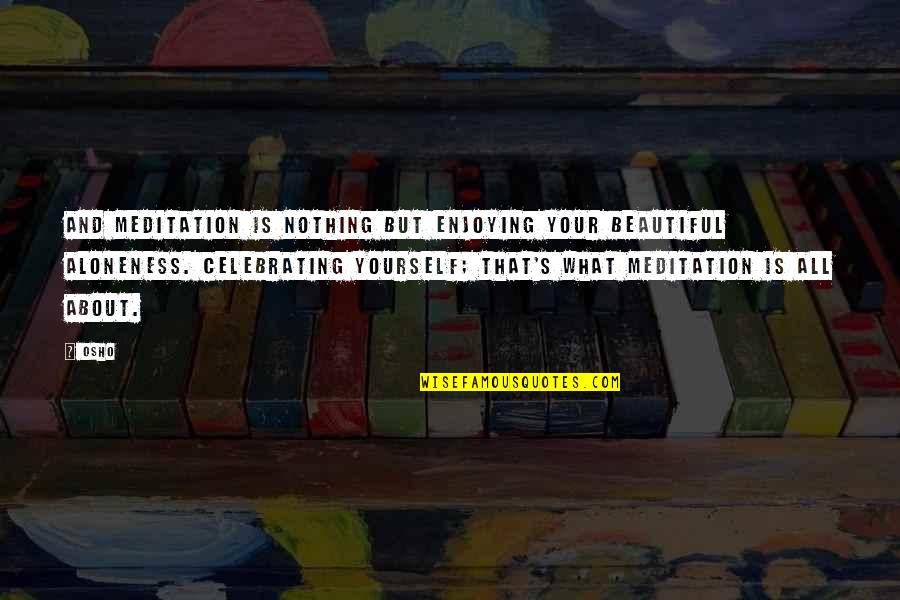 And meditation is nothing but enjoying your beautiful aloneness. Celebrating yourself; that's what meditation is all about. —
Osho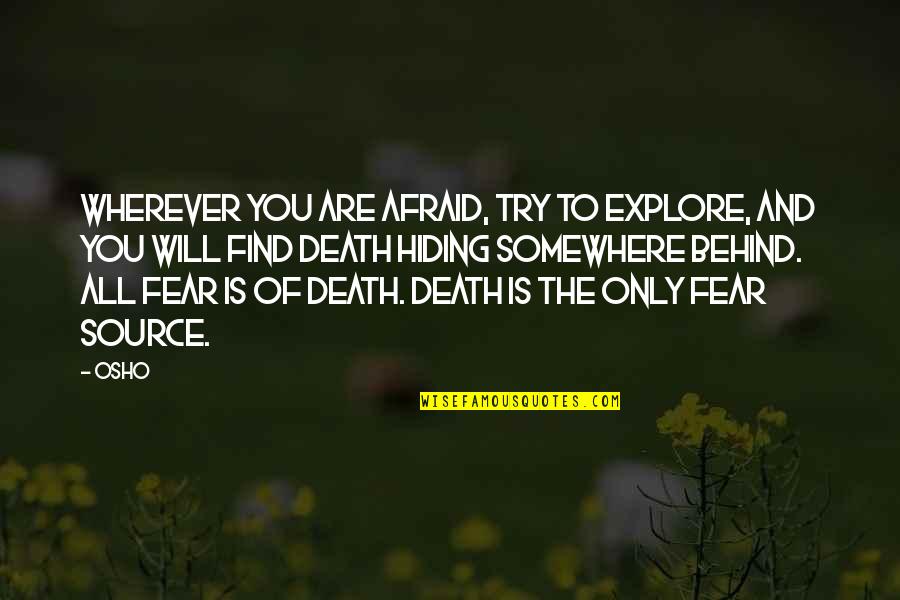 Wherever you are afraid, try to explore, and you will find death hiding somewhere behind. All fear is of death. Death is the only fear source. —
Osho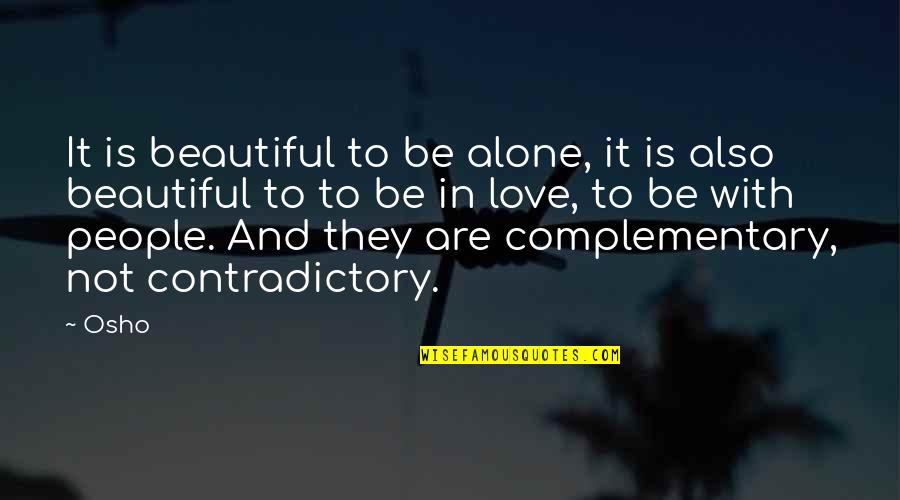 It is beautiful to be alone, it is also beautiful to to be in love, to be with people. And they are complementary, not contradictory. —
Osho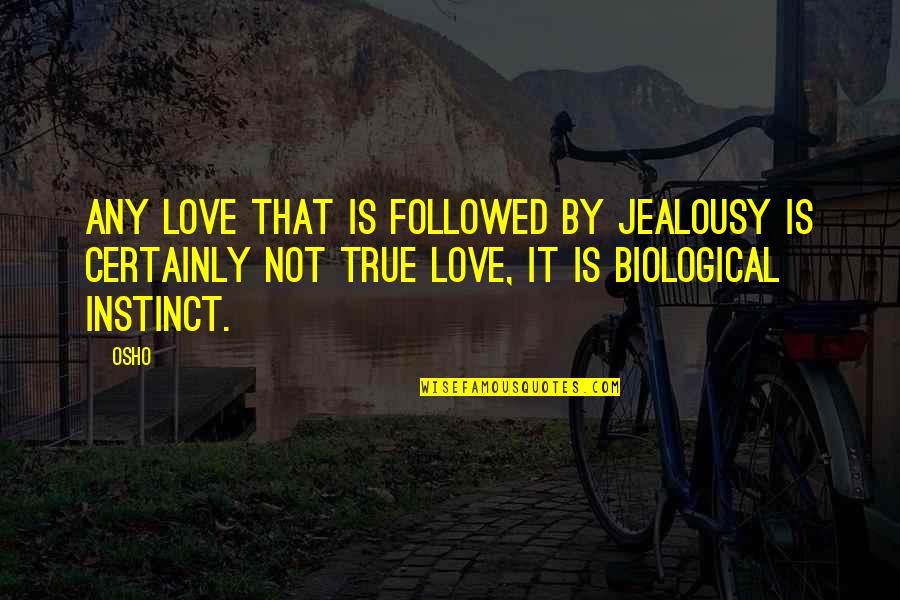 Any love that is followed by jealousy is certainly not true love, it is biological instinct. —
Osho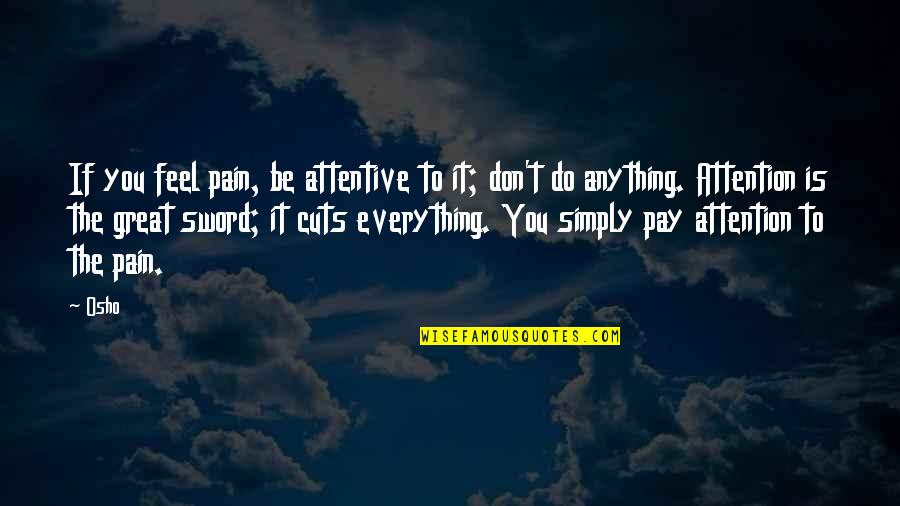 If you feel pain, be attentive to it; don't do anything. Attention is the great sword; it cuts everything. You simply pay attention to the pain. —
Osho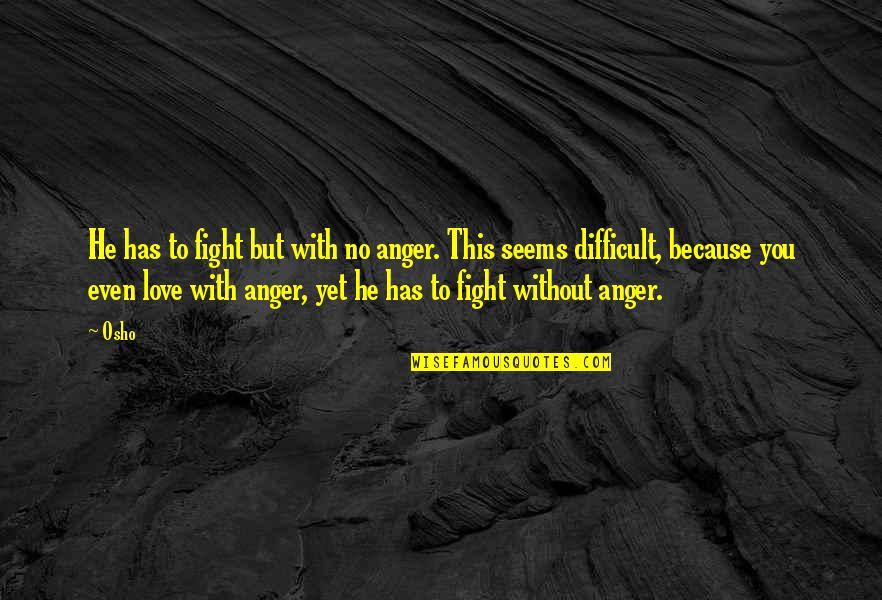 He has to fight but with no anger. This seems difficult, because you even love with anger, yet he has to fight without anger. —
Osho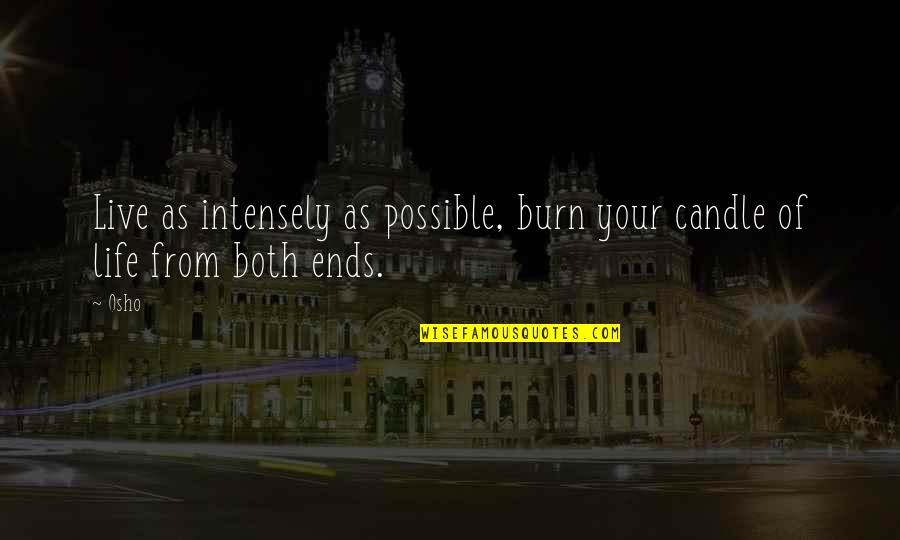 Live as intensely as possible, burn your candle of life from both ends. —
Osho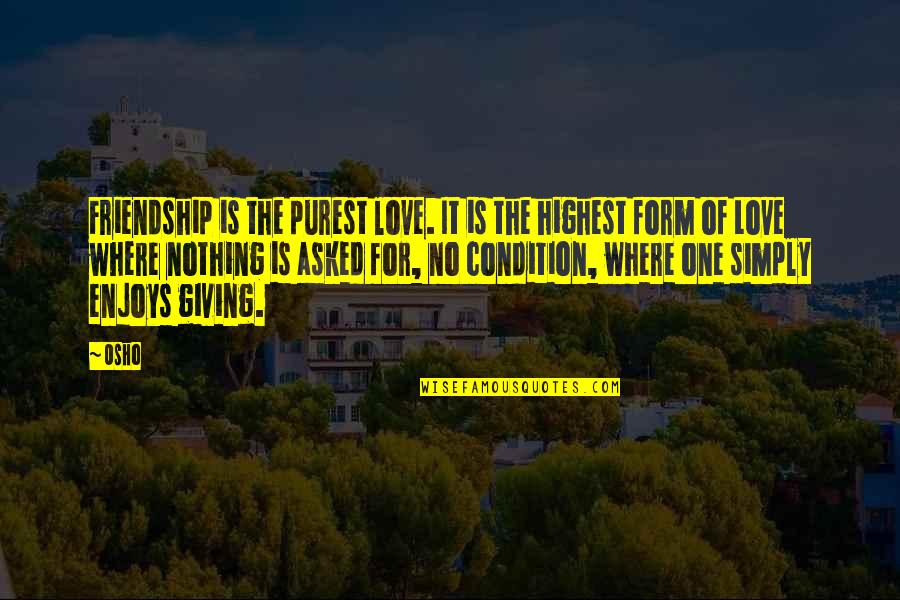 Friendship is the purest love. It is the highest form of Love where nothing is asked for, no condition, where one simply enjoys giving. —
Osho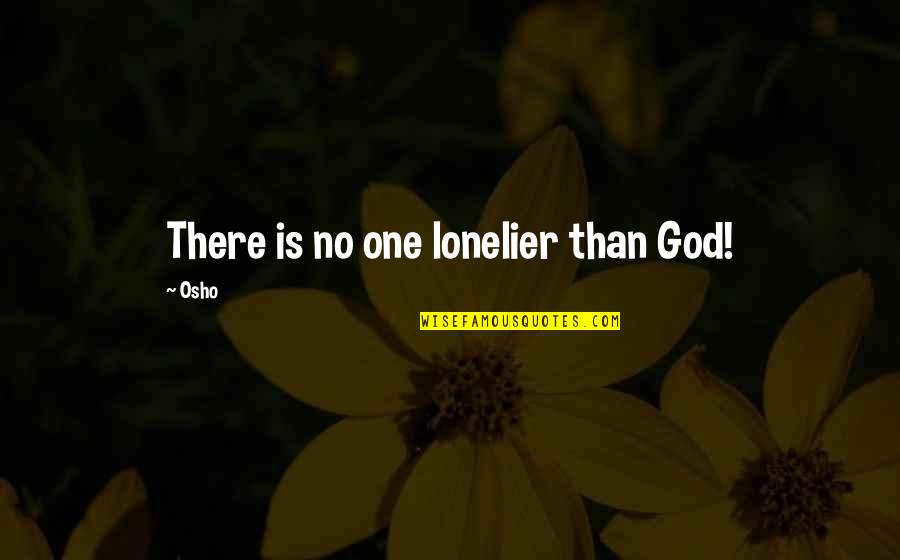 There is no one lonelier than God! —
Osho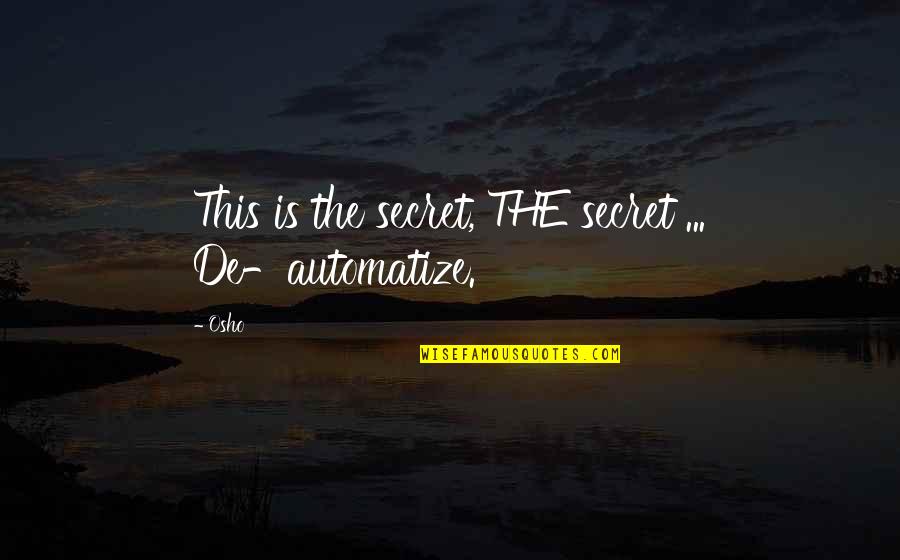 This is the secret, THE secret ... De-automatize. —
Osho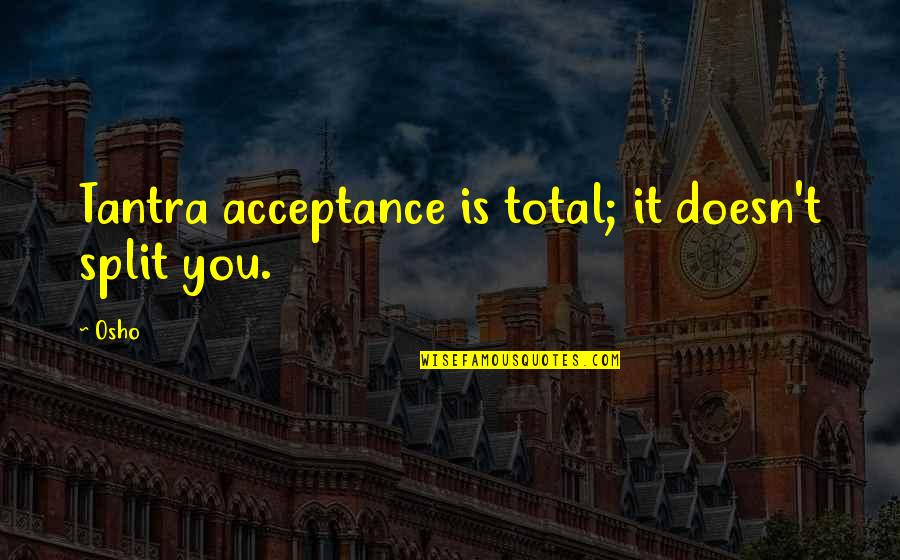 Tantra acceptance is total; it doesn't split you. —
Osho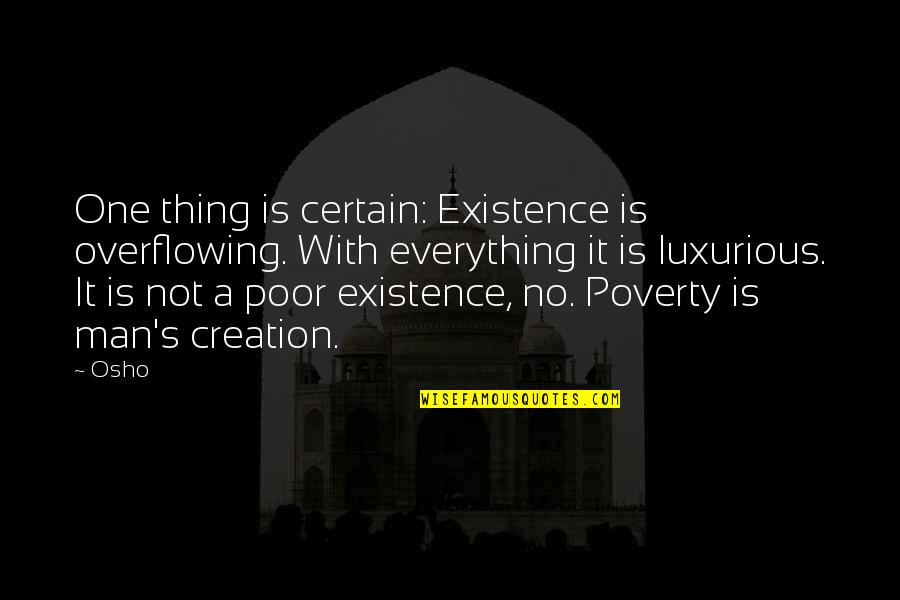 One thing is certain: Existence is overflowing. With everything it is luxurious. It is not a poor existence, no. Poverty is man's creation. —
Osho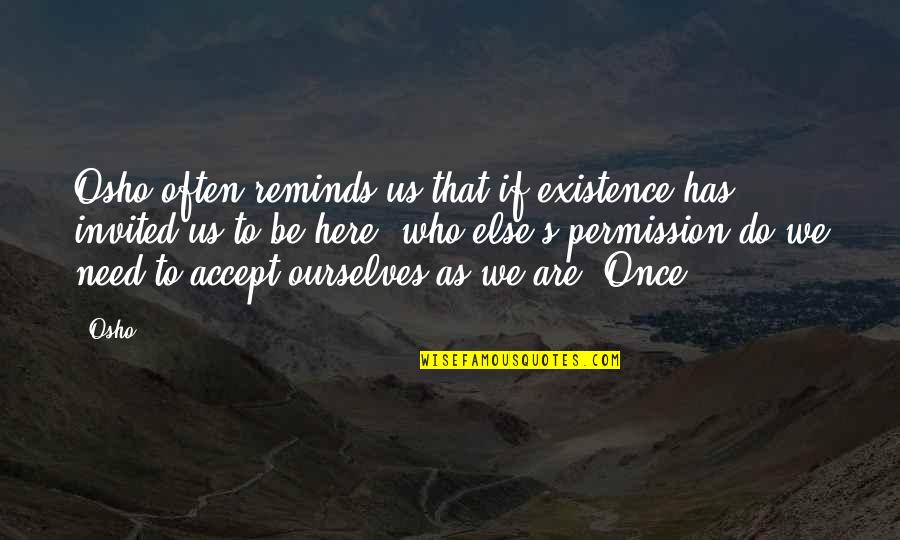 Osho often reminds us that if existence has invited us to be here, who else's permission do we need to accept ourselves as we are? Once —
Osho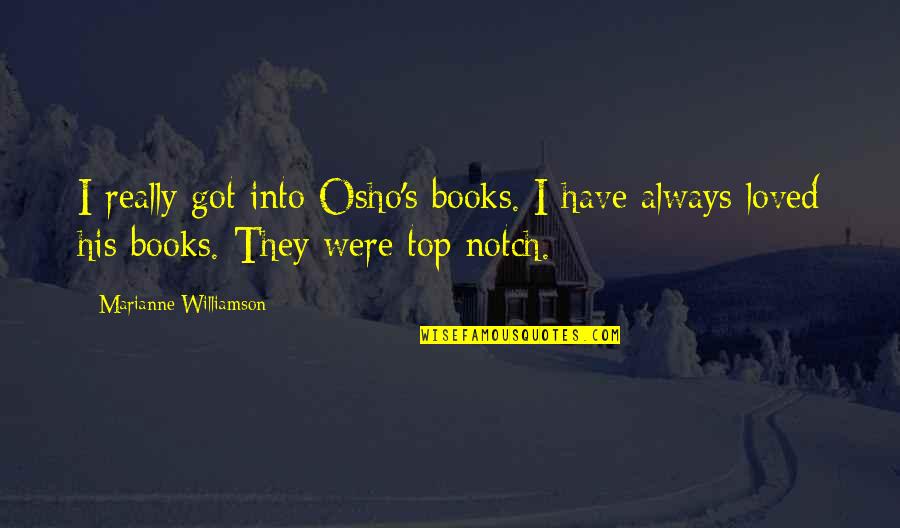 I really got into Osho's books. I have always loved his books. They were top notch. —
Marianne Williamson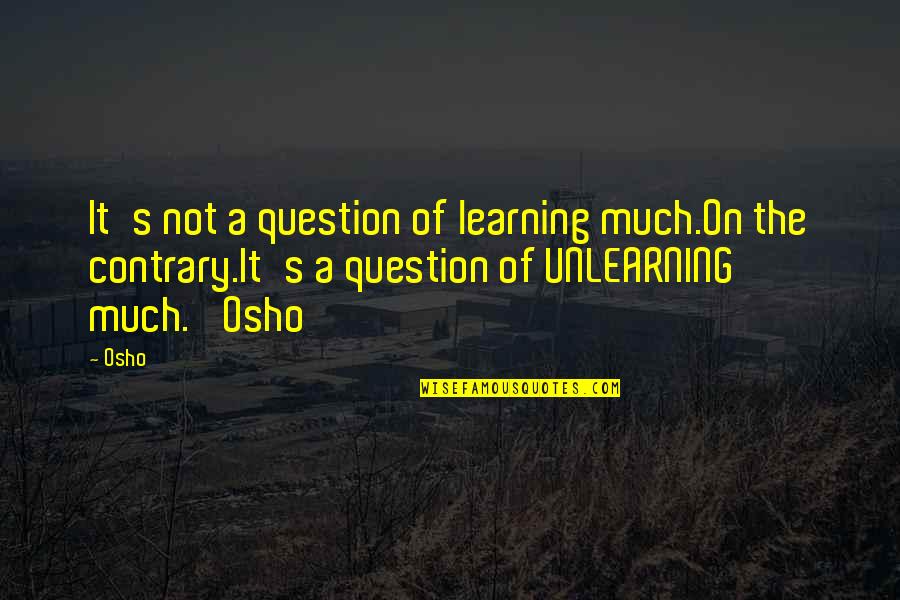 It's not a question of learning much.On the contrary.It's a question of UNLEARNING much.' Osho —
Osho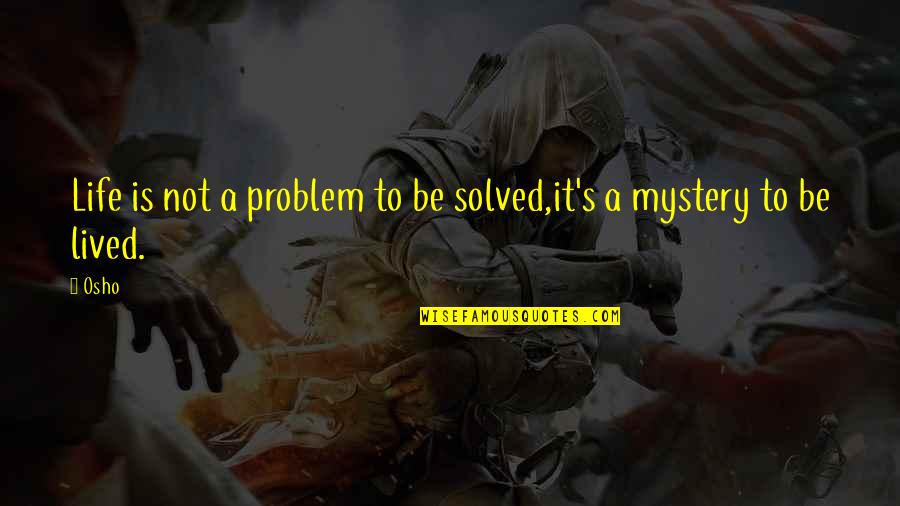 Life is not a problem to be solved,
it's a mystery to be lived. —
Osho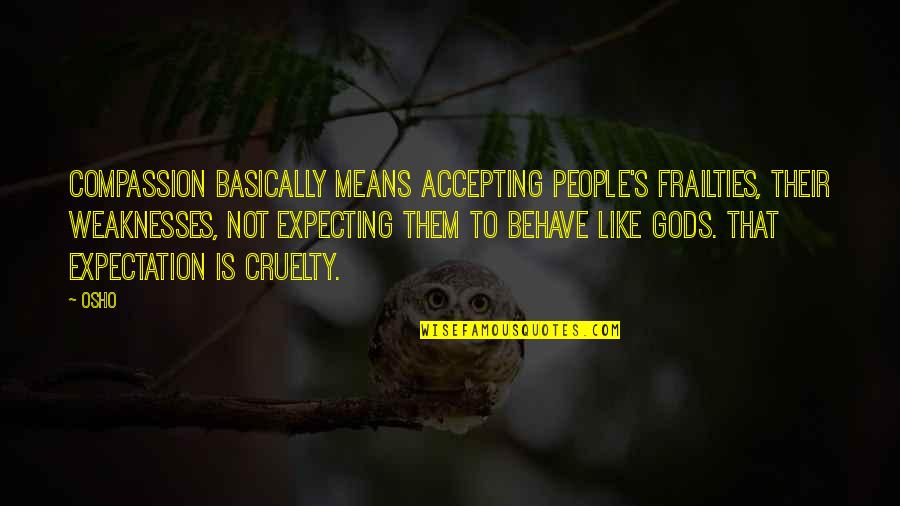 Compassion basically means accepting people's frailties, their weaknesses, not expecting them to behave like gods. That expectation is cruelty. —
Osho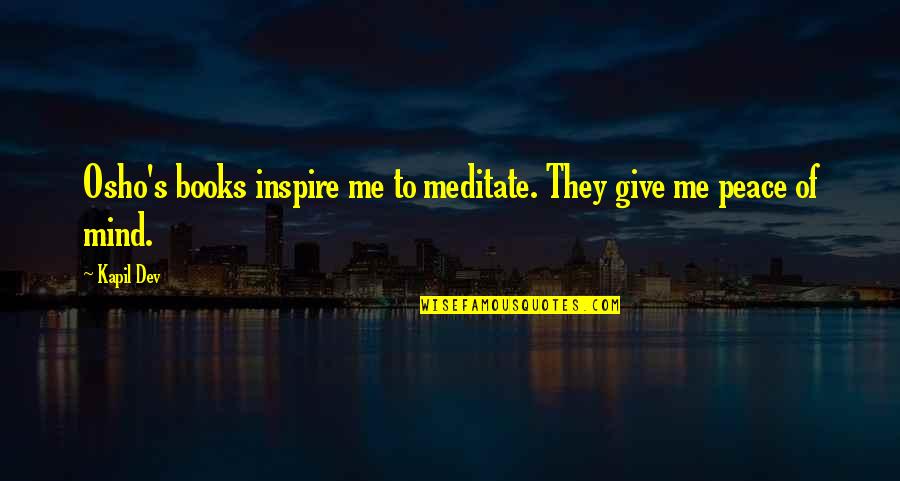 Osho's books inspire me to meditate. They give me peace of mind. —
Kapil Dev