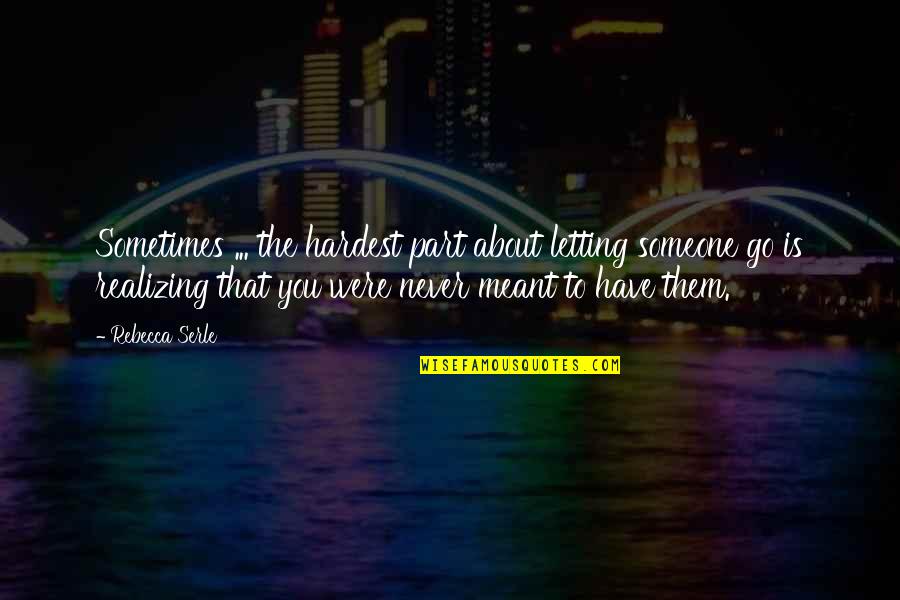 Sometimes ... the hardest part about letting someone go is realizing that you were never meant to have them.
—
Rebecca Serle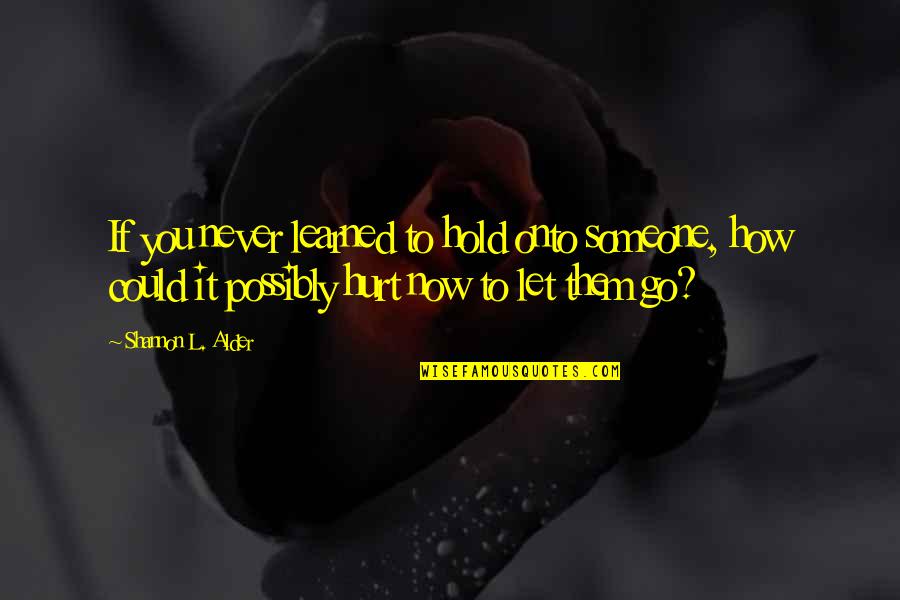 If you never learned to hold onto someone, how could it possibly hurt now to let them go?
—
Shannon L. Alder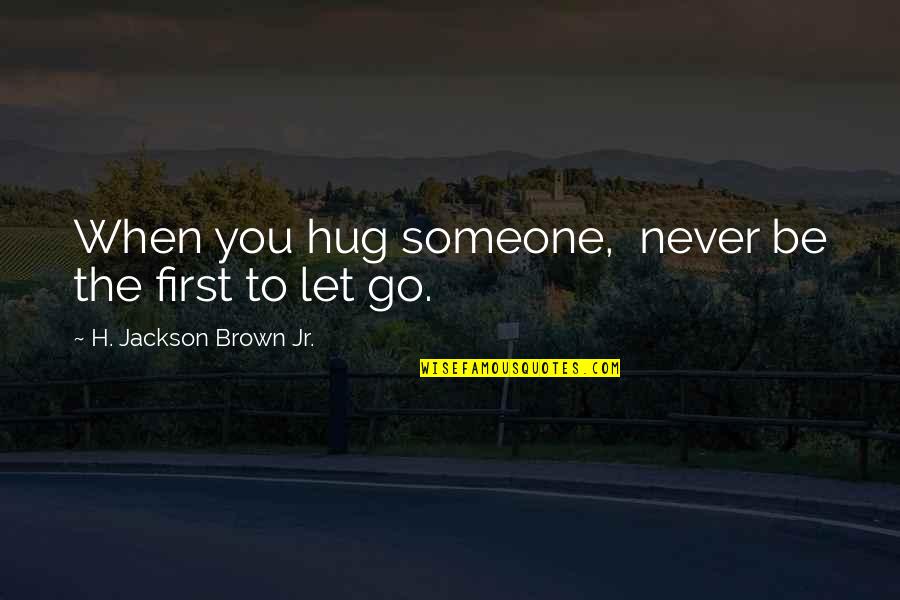 When you hug someone,
never be the first to let go.
—
H. Jackson Brown Jr.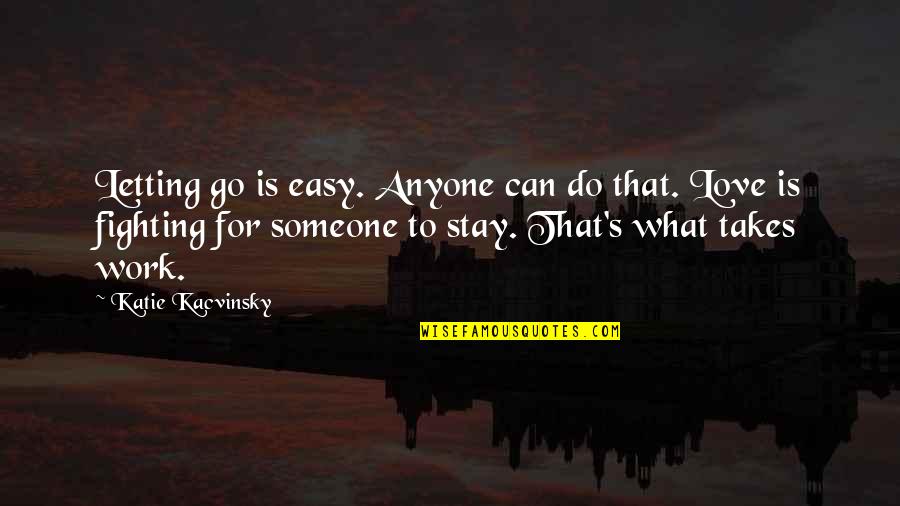 Letting go is easy. Anyone can do that. Love is fighting for someone to stay. That's what takes work.
—
Katie Kacvinsky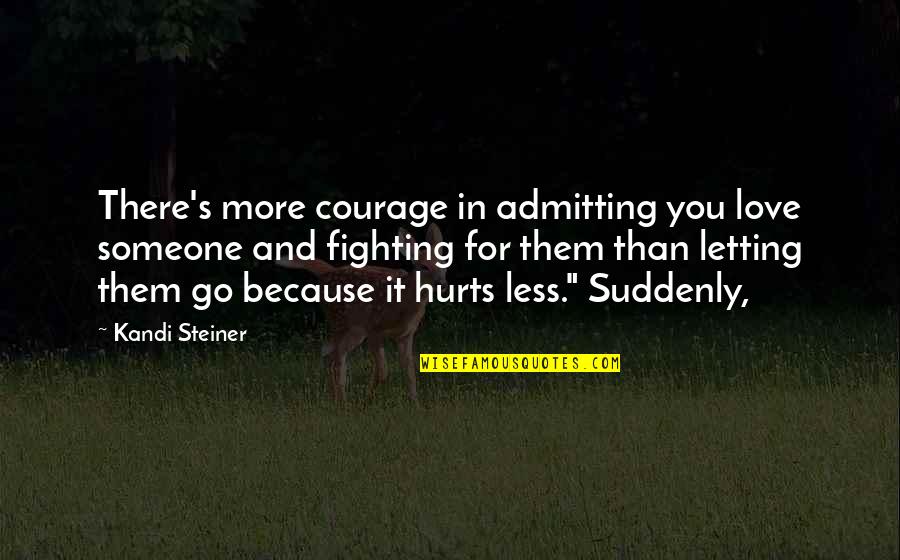 There's more courage in admitting you love someone and fighting for them than letting them go because it hurts less." Suddenly,
—
Kandi Steiner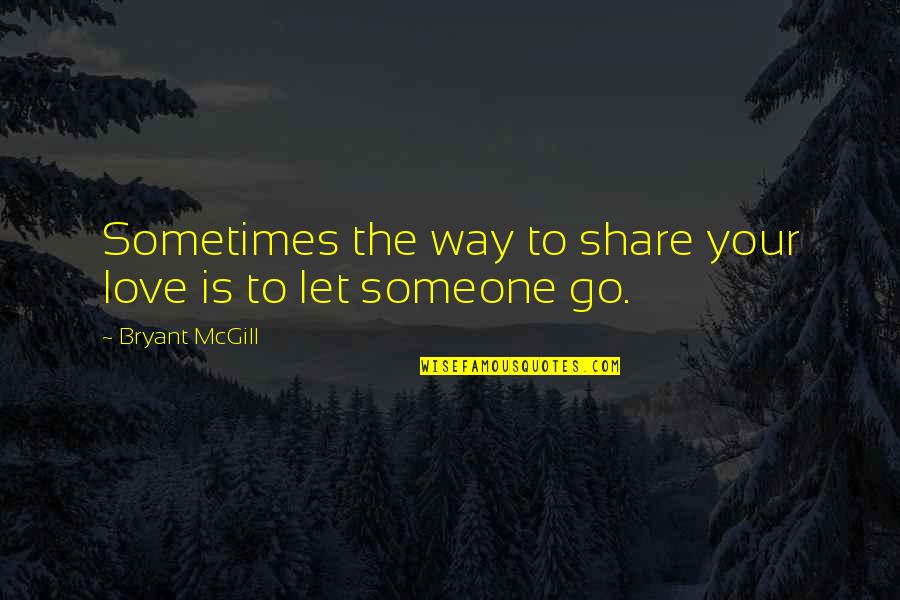 Sometimes the way to share your love is to let someone go.
—
Bryant McGill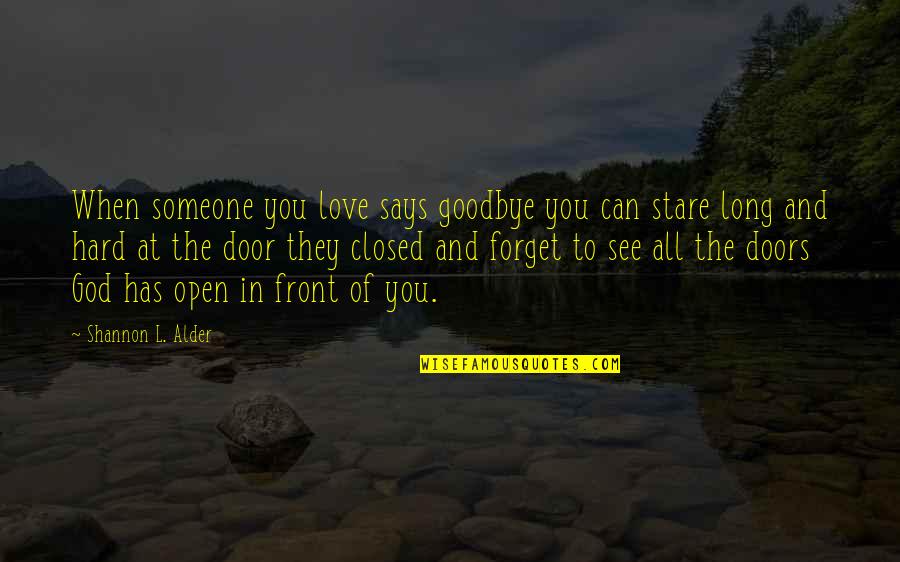 When someone you love says goodbye you can stare long and hard at the door they closed and forget to see all the doors God has open in front of you.
—
Shannon L. Alder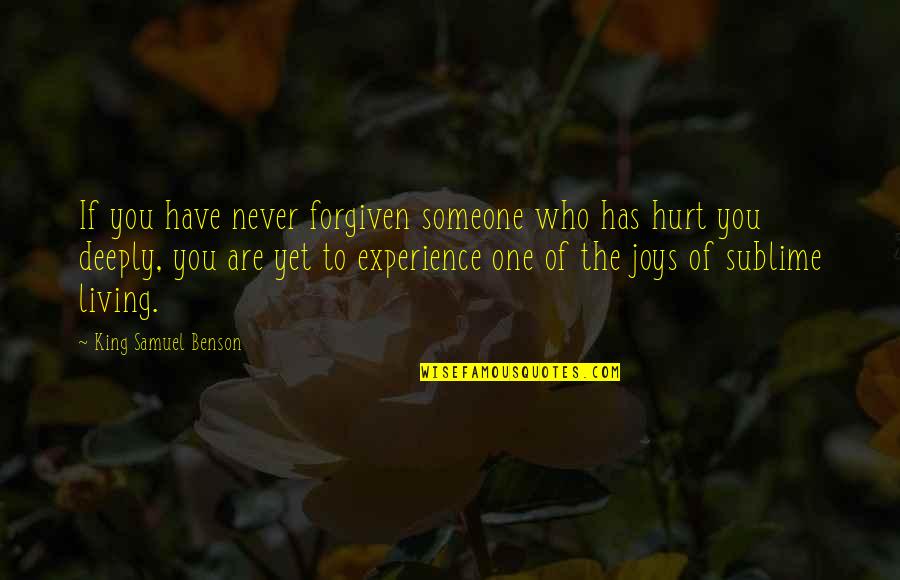 If you have never forgiven someone who has hurt you deeply, you are yet to experience one of the joys of sublime living.
—
King Samuel Benson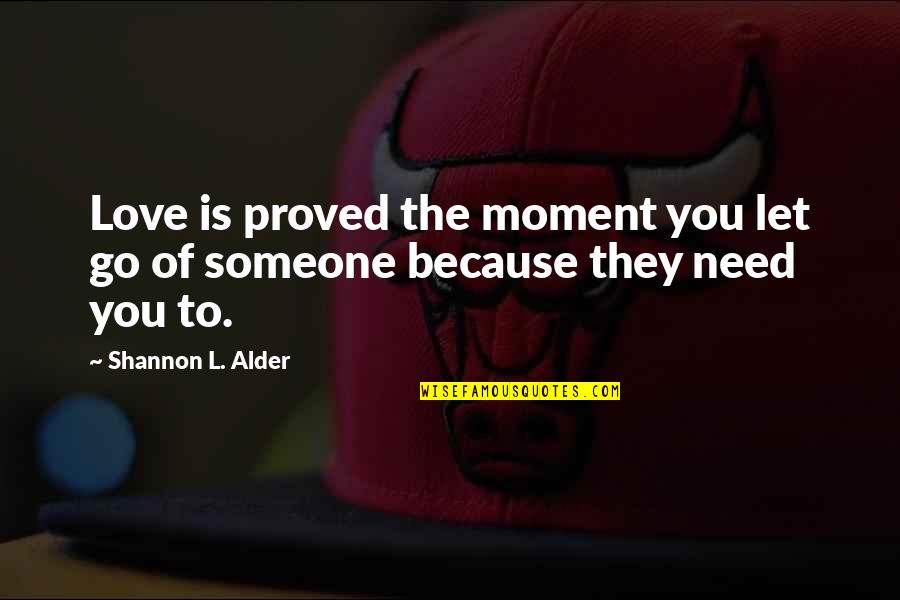 Love is proved the moment you let go of someone because they need you to.
—
Shannon L. Alder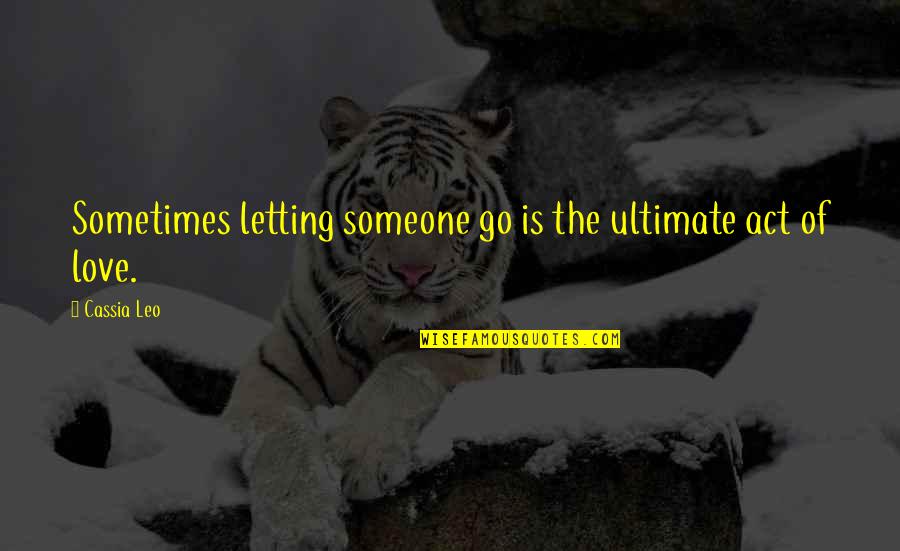 Sometimes letting someone go is the ultimate act of love.
—
Cassia Leo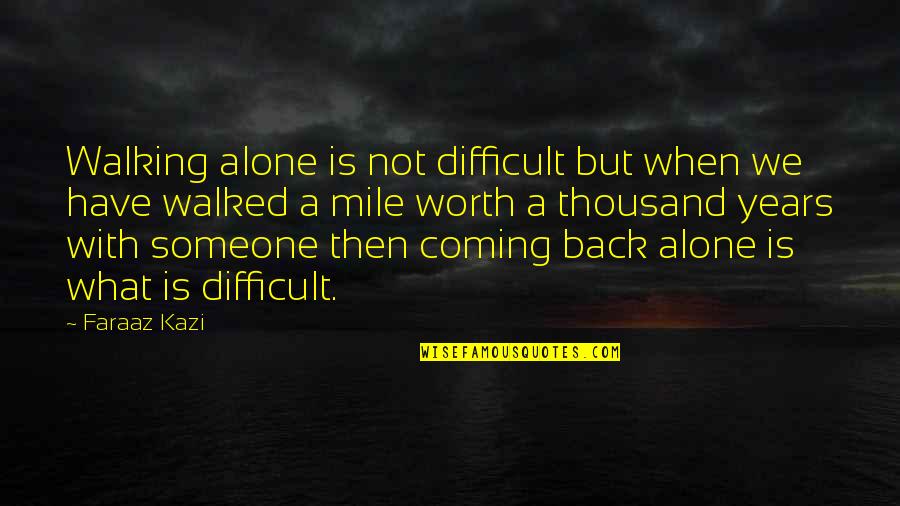 Walking alone is not difficult but when we have walked a mile worth a thousand years with someone then coming back alone is what is difficult. —
Faraaz Kazi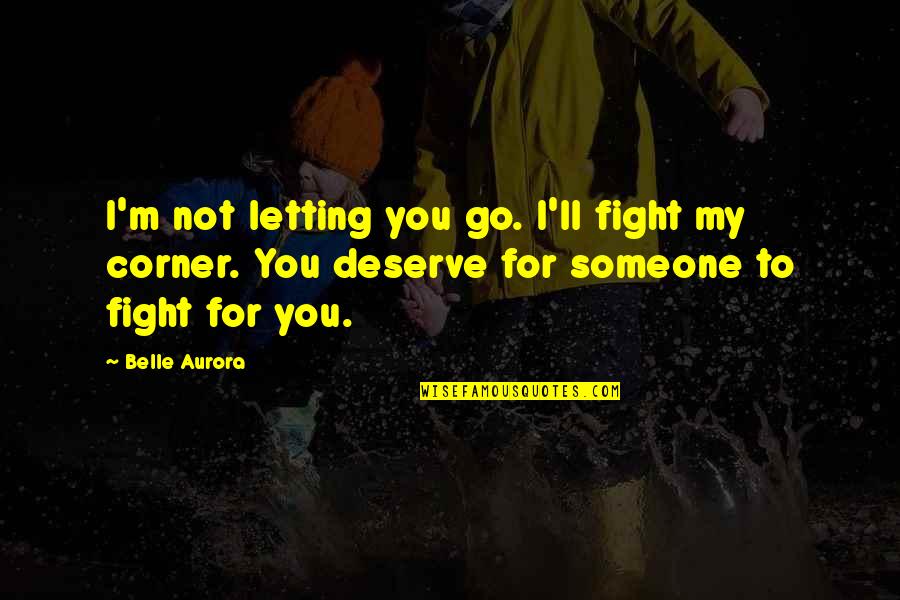 I'm not letting you go. I'll fight my corner. You deserve for someone to fight for you. —
Belle Aurora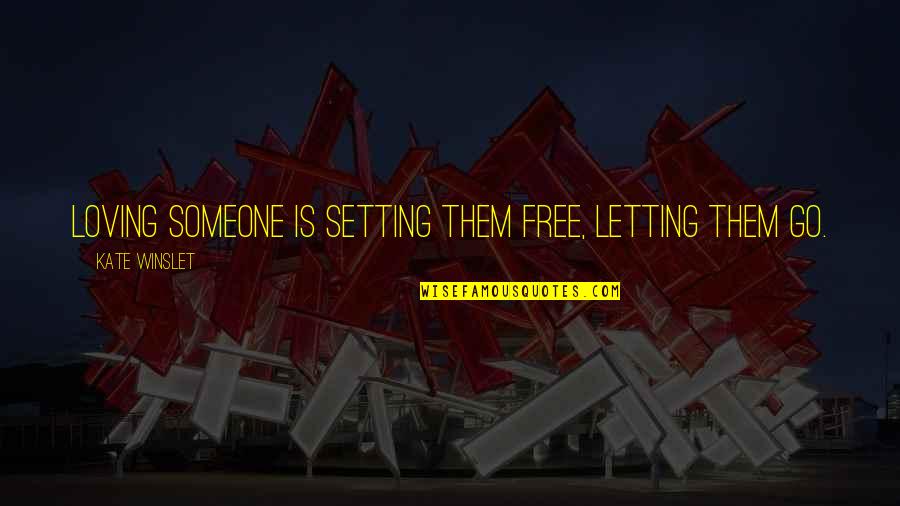 Loving someone is setting them free, letting them go. —
Kate Winslet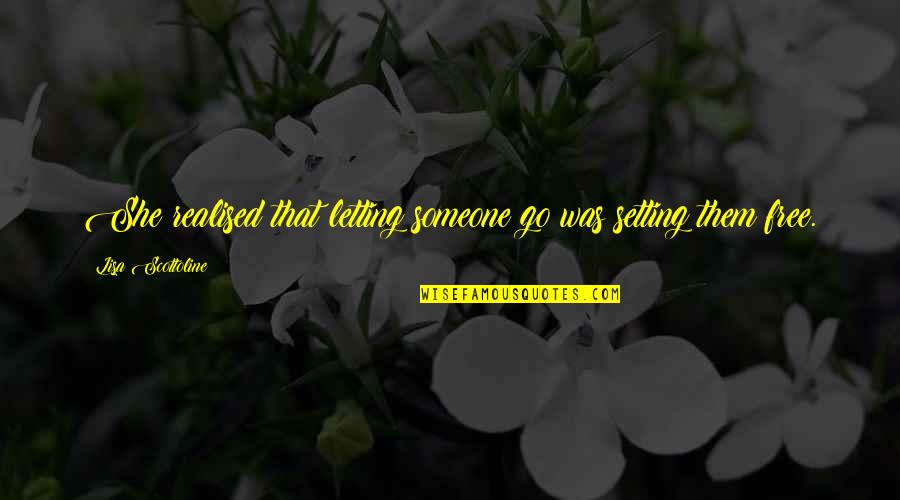 She realised that letting someone go was setting them free. —
Lisa Scottoline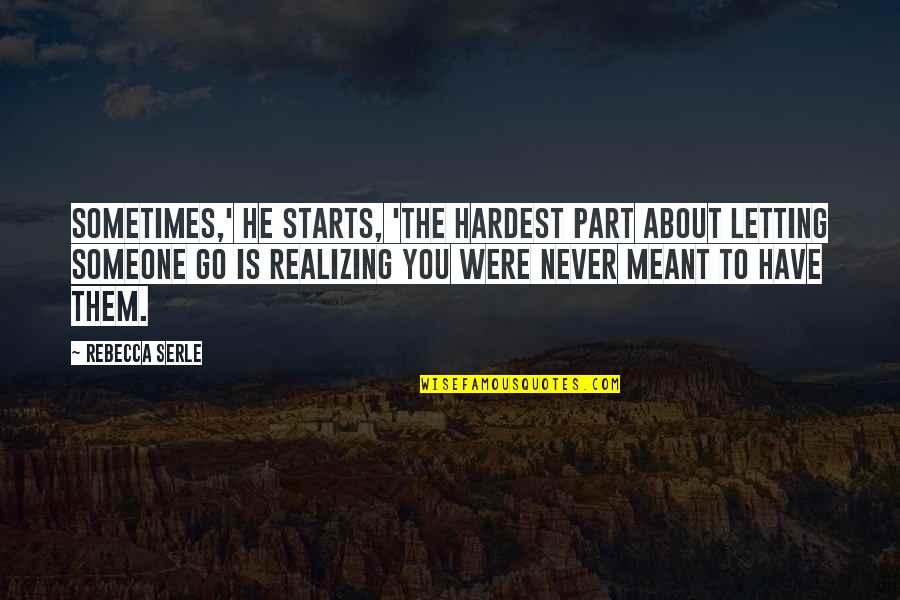 Sometimes,' he starts, 'the hardest part about letting someone go is realizing you were never meant to have them. —
Rebecca Serle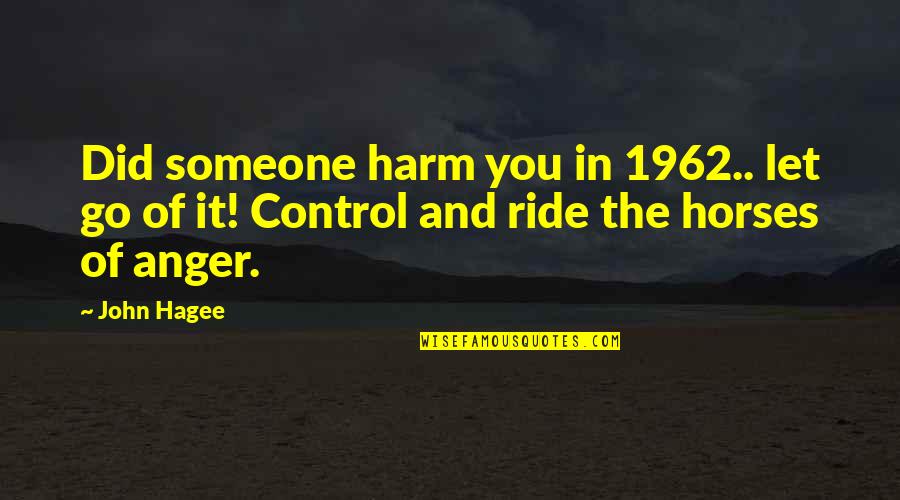 Did someone harm you in 1962.. let go of it! Control and ride the horses of anger. —
John Hagee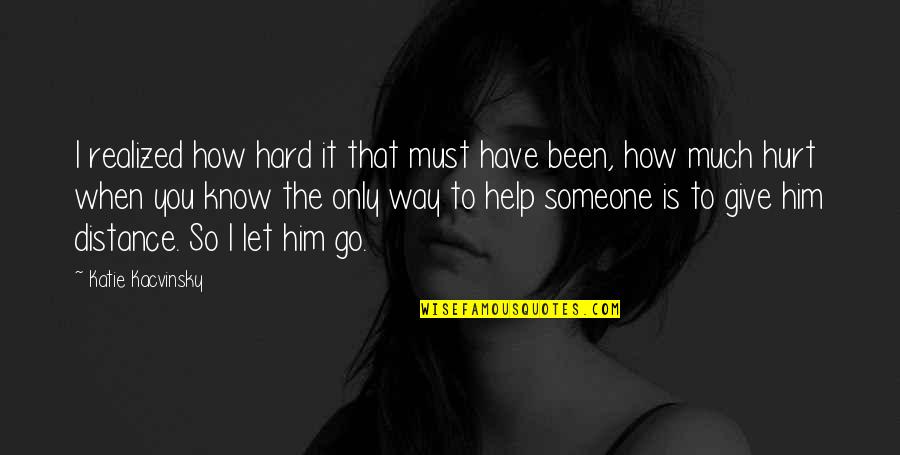 I realized how hard it that must have been, how much hurt when you know the only way to help someone is to give him distance. So I let him go. —
Katie Kacvinsky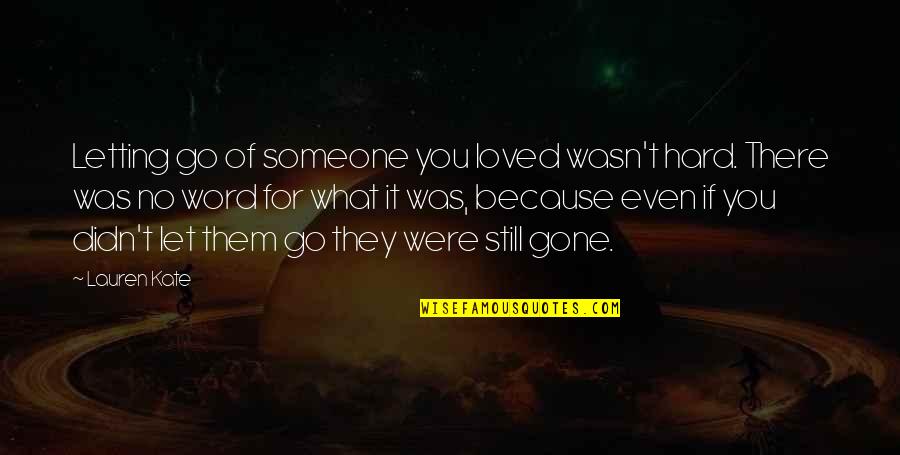 Letting go of someone you loved wasn't hard. There was no word for what it was, because even if you didn't let them go they were still gone. —
Lauren Kate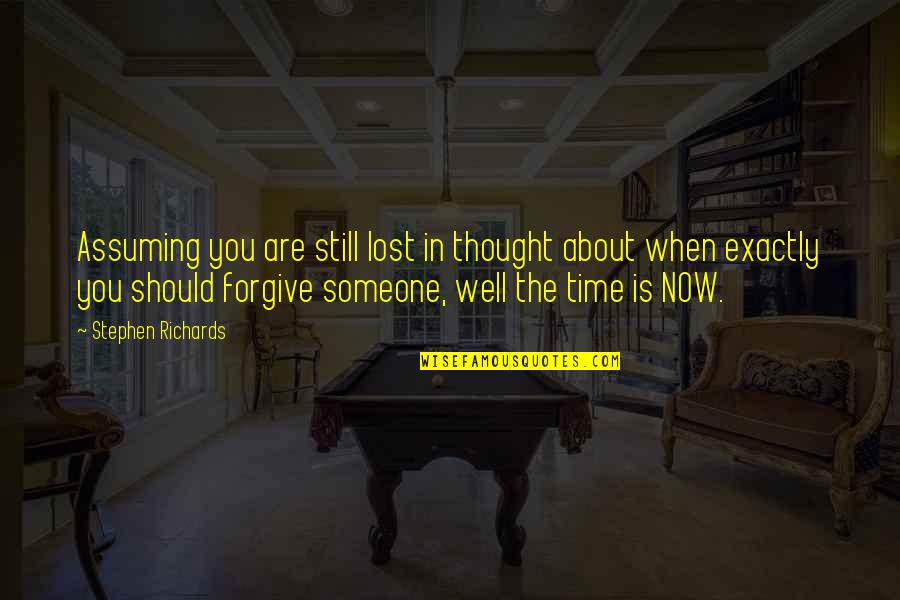 Assuming you are still lost in thought about when exactly you should forgive someone, well the time is NOW. —
Stephen Richards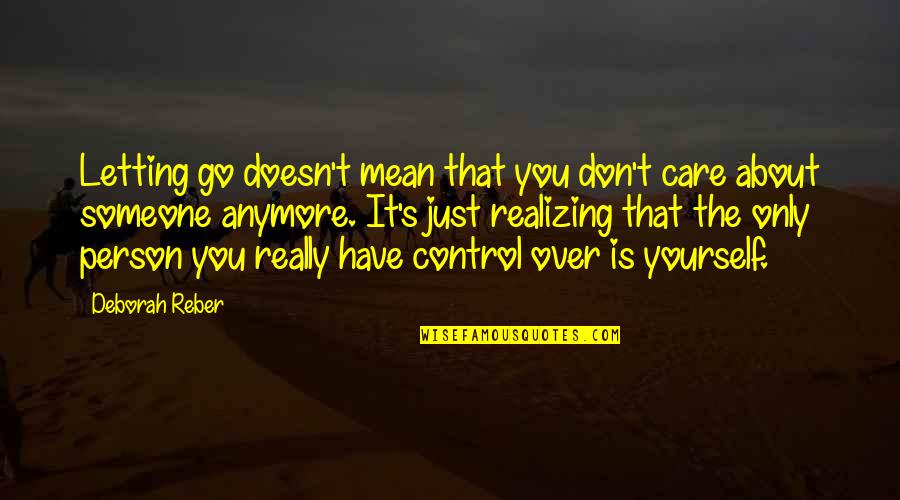 Letting go doesn't mean that you don't care about someone anymore. It's just realizing that the only person you really have control over is yourself. —
Deborah Reber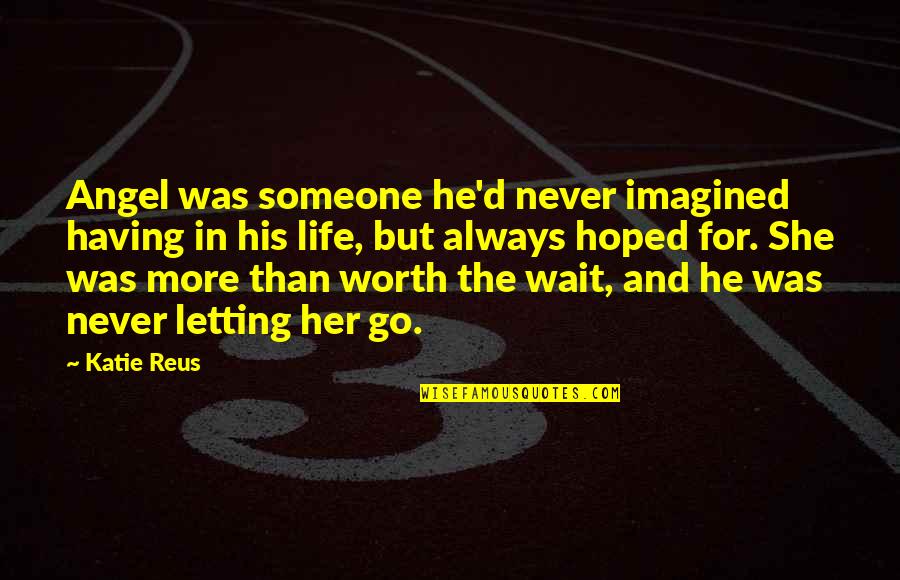 Angel was someone he'd never imagined having in his life, but always hoped for. She was more than worth the wait, and he was never letting her go. —
Katie Reus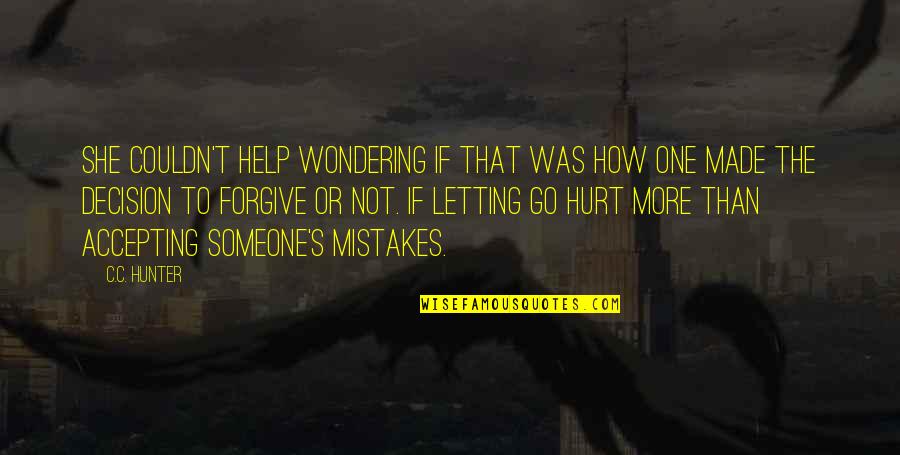 She couldn't help wondering if that was how one made the decision to forgive or not. If letting go hurt more than accepting someone's mistakes. —
C.C. Hunter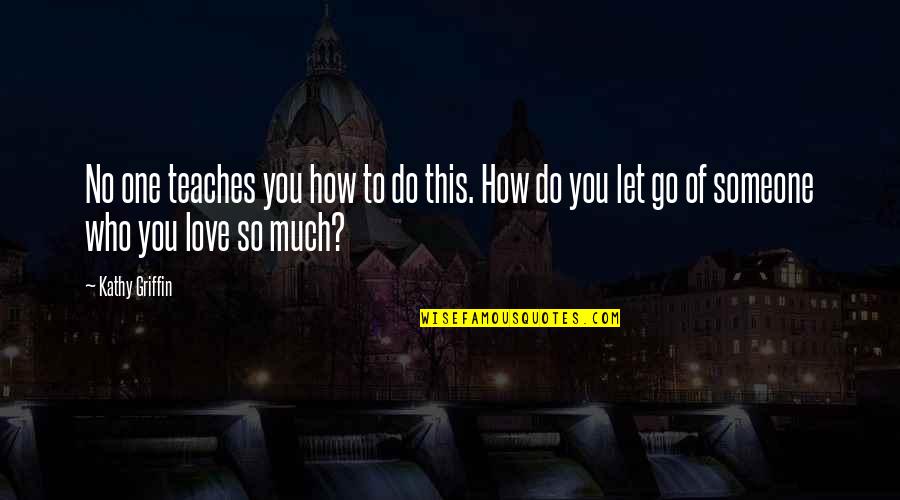 No one teaches you how to do this. How do you let go of someone who you love so much? —
Kathy Griffin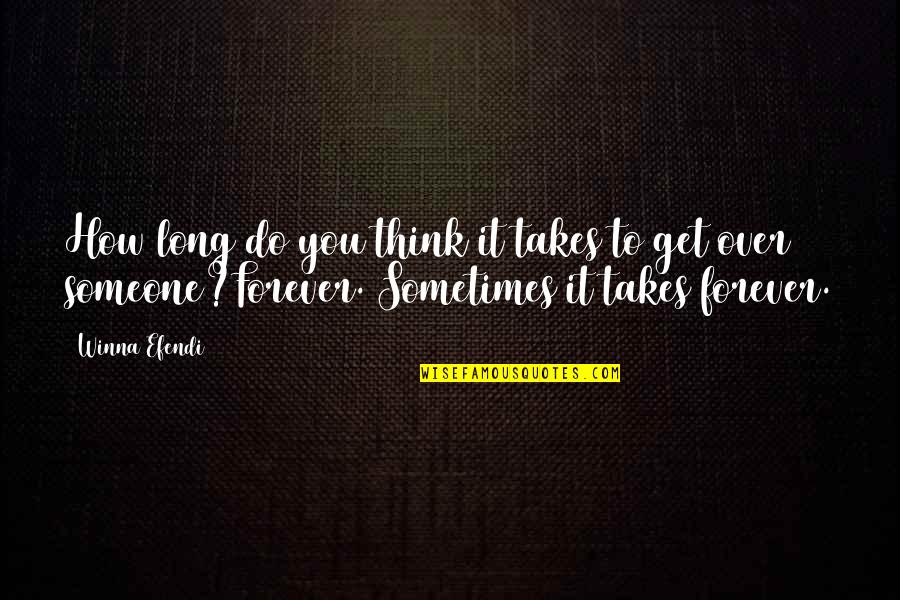 How long do you think it takes to get over someone?
Forever. Sometimes it takes forever. —
Winna Efendi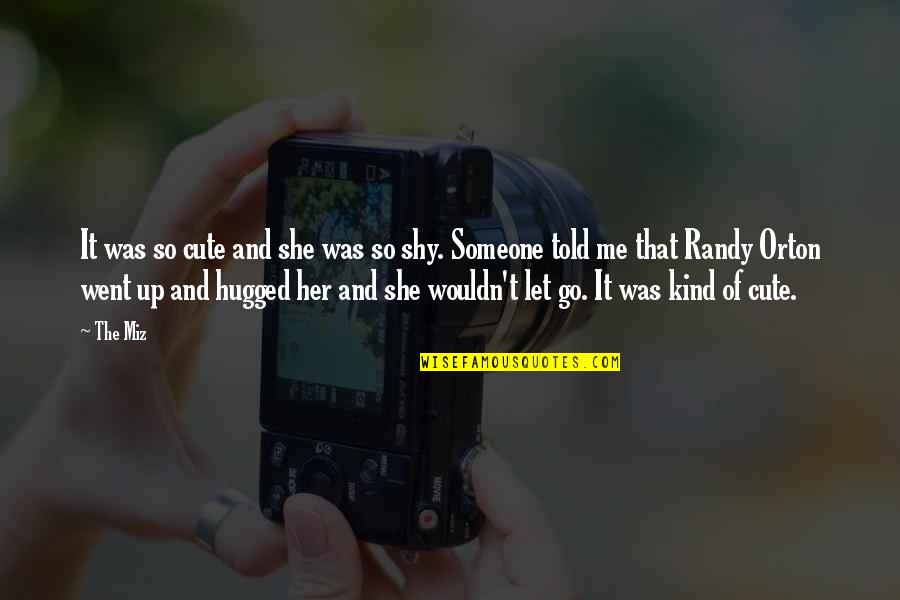 It was so cute and she was so shy. Someone told me that Randy Orton went up and hugged her and she wouldn't let go. It was kind of cute. —
The Miz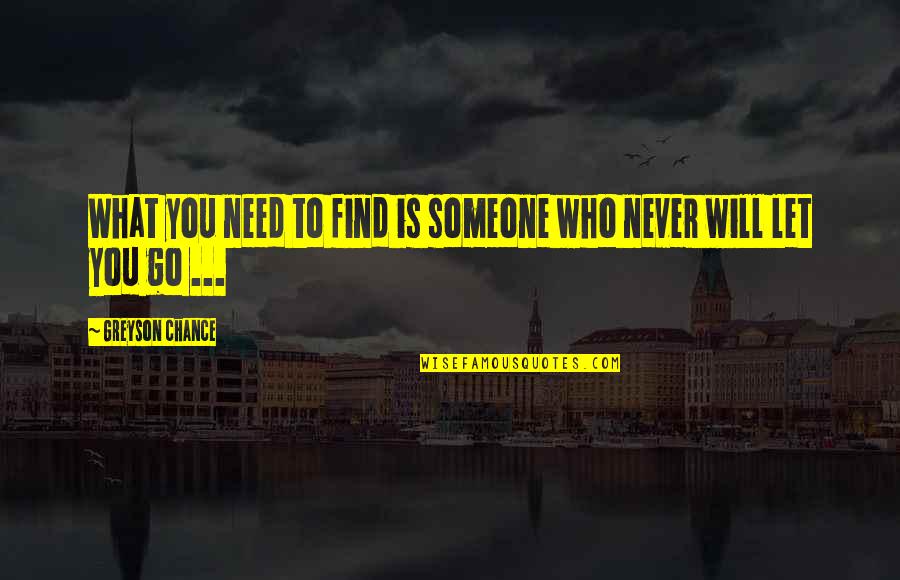 What you need to find is someone who never will let you go ... —
Greyson Chance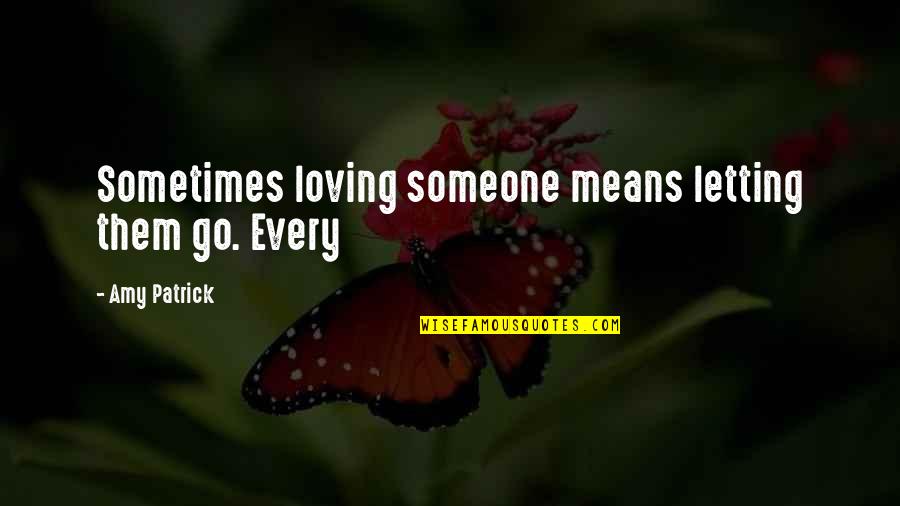 Sometimes loving someone means letting them go. Every —
Amy Patrick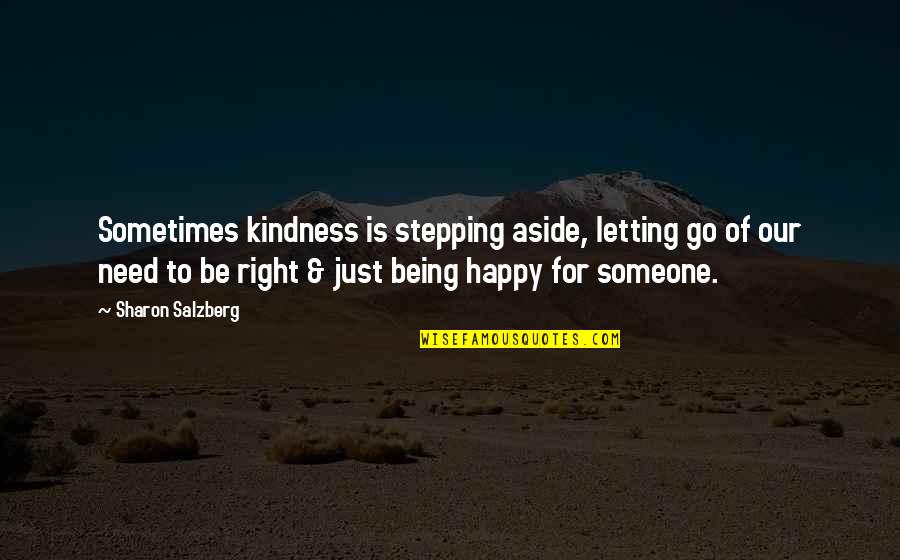 Sometimes kindness is stepping aside, letting go of our need to be right & just being happy for someone. —
Sharon Salzberg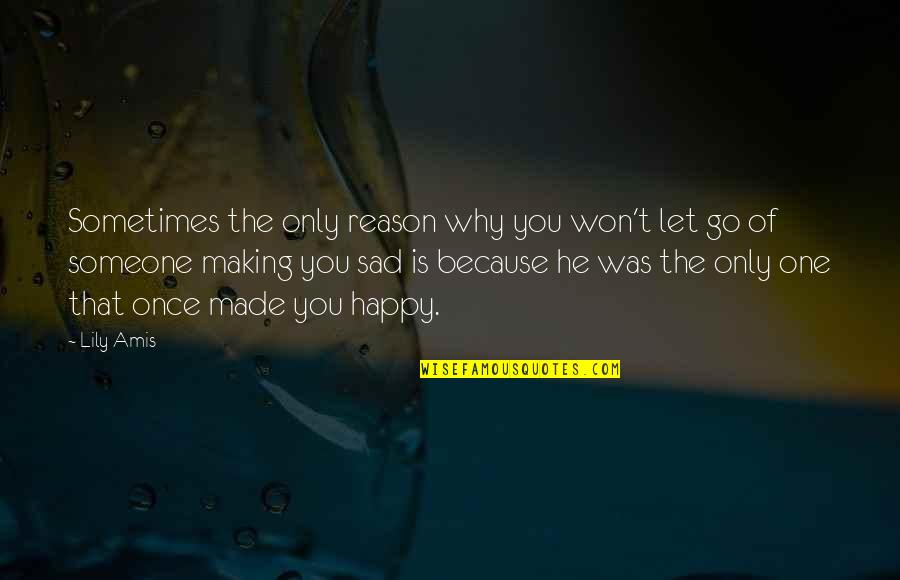 Sometimes the only reason why you
won't let go of someone making you
sad is because he was the only one
that once made you happy. —
Lily Amis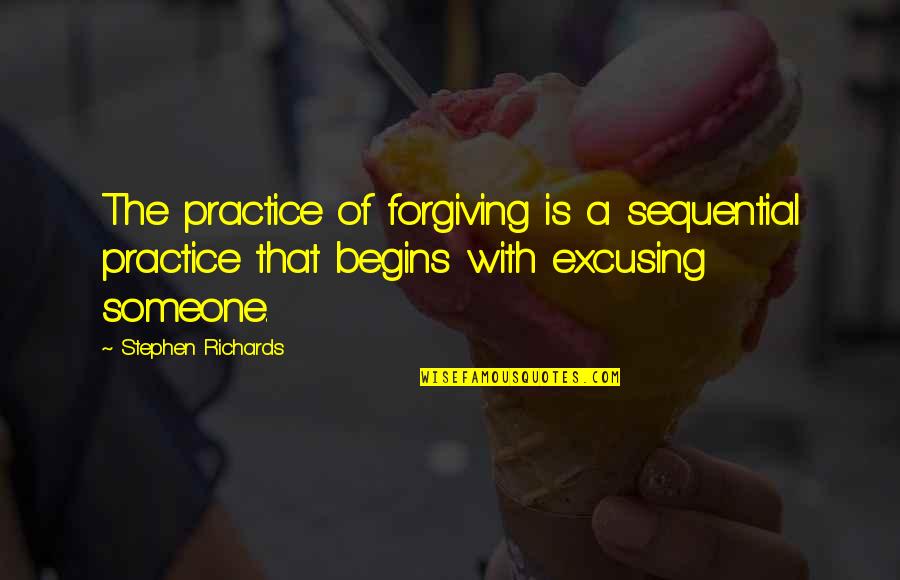 The practice of forgiving is a sequential practice that begins with excusing someone. —
Stephen Richards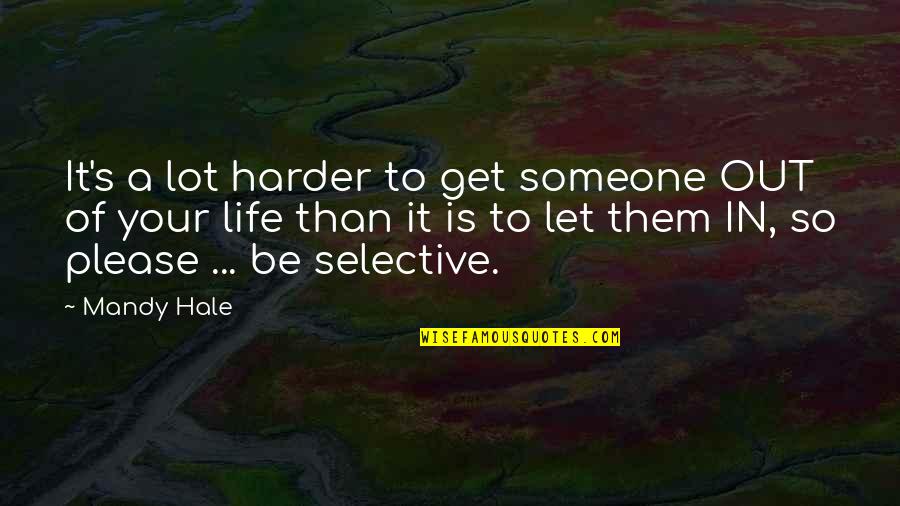 It's a lot harder to get someone OUT of your life than it is to let them IN, so please ... be selective. —
Mandy Hale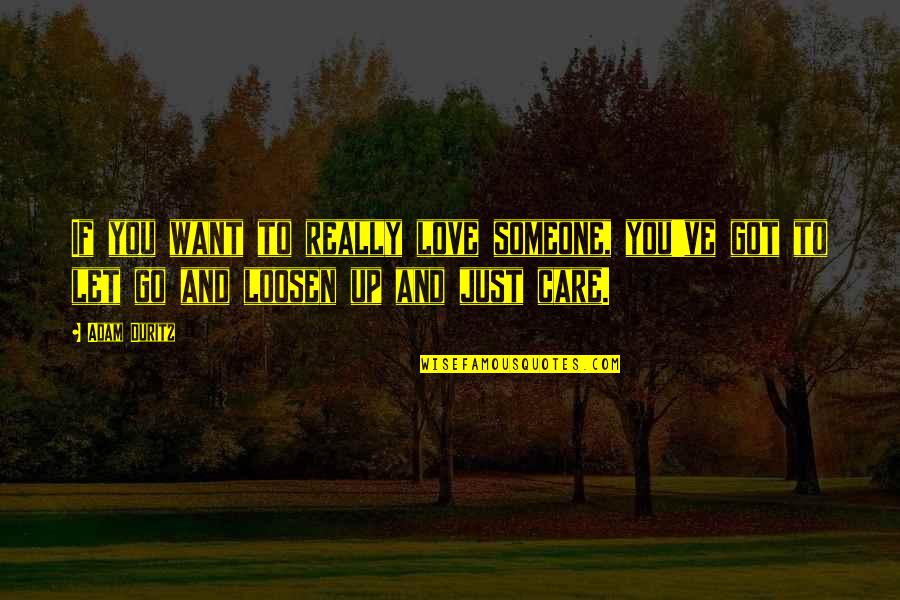 If you want to really love someone, you've got to let go and loosen up and just care. —
Adam Duritz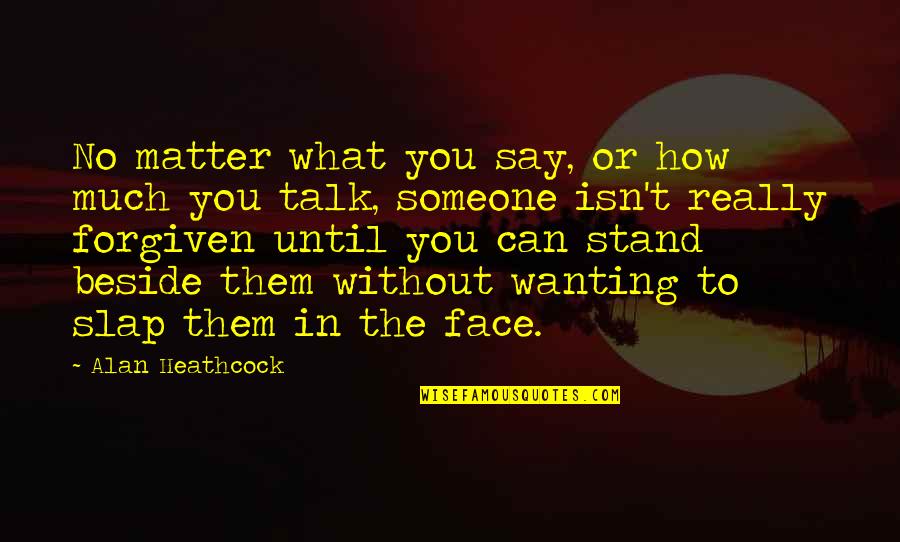 No matter what you say, or how much you talk, someone isn't really forgiven until you can stand beside them without wanting to slap them in the face. —
Alan Heathcock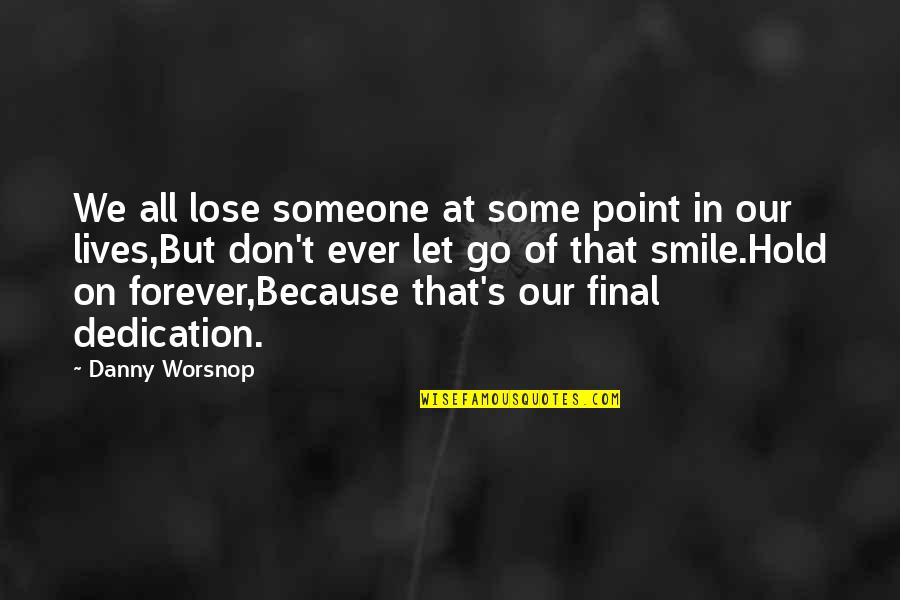 We all lose someone at some point in our lives,
But don't ever let go of that smile.
Hold on forever,
Because that's our final dedication. —
Danny Worsnop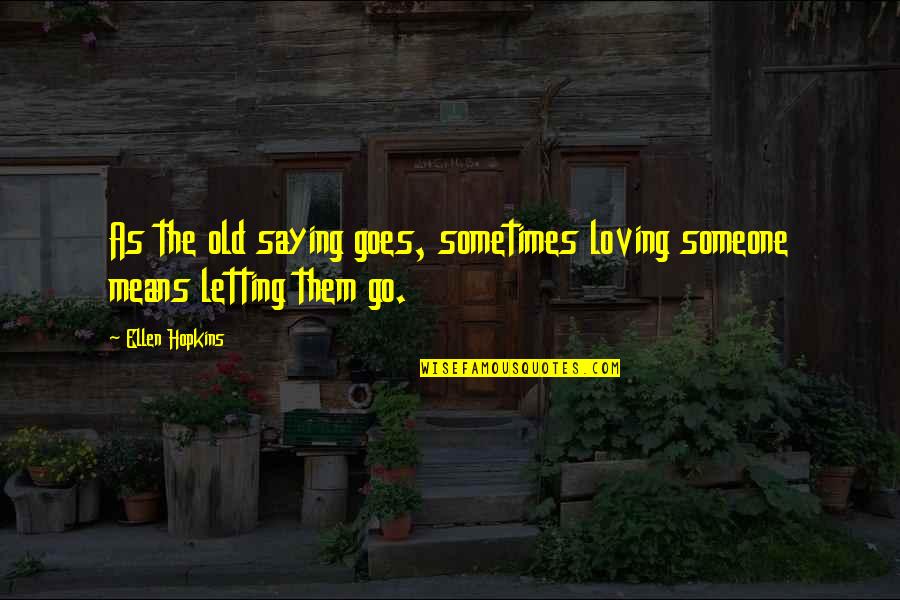 As the old saying goes, sometimes loving someone means letting them go. —
Ellen Hopkins