Not Enjoying Life Quotes
Collection of top 31 famous quotes about Not Enjoying Life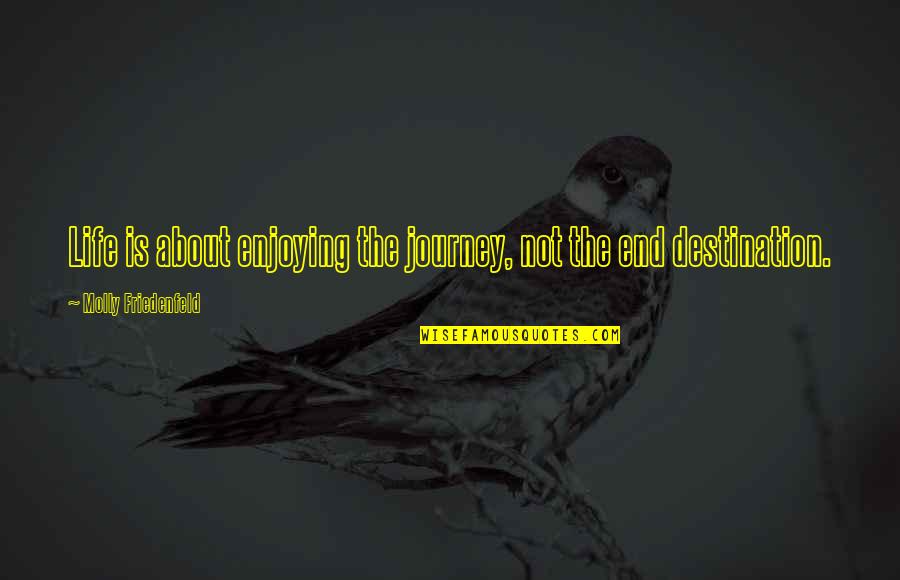 Life is about enjoying the journey, not the end destination.
—
Molly Friedenfeld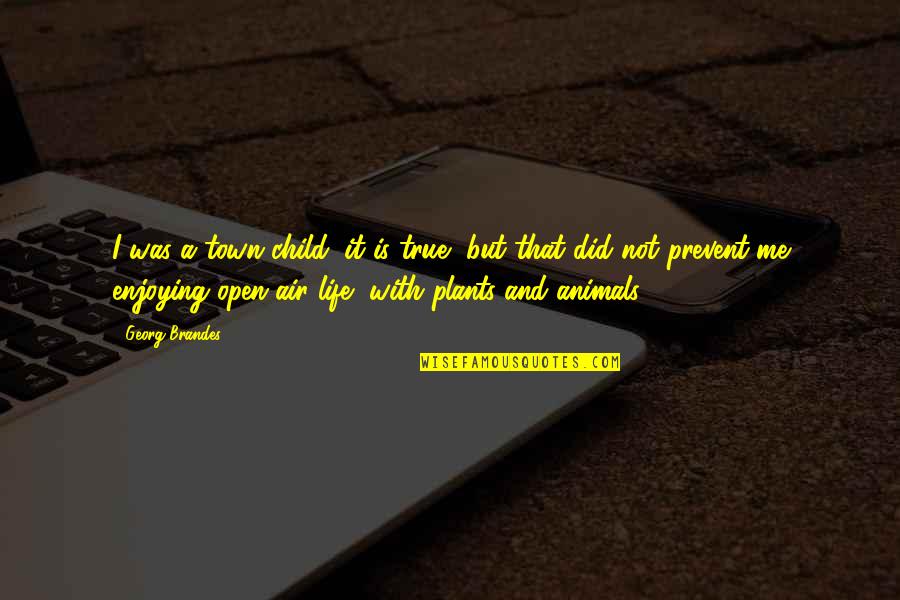 I was a town child, it is true, but that did not prevent me enjoying open-air life, with plants and animals.
—
Georg Brandes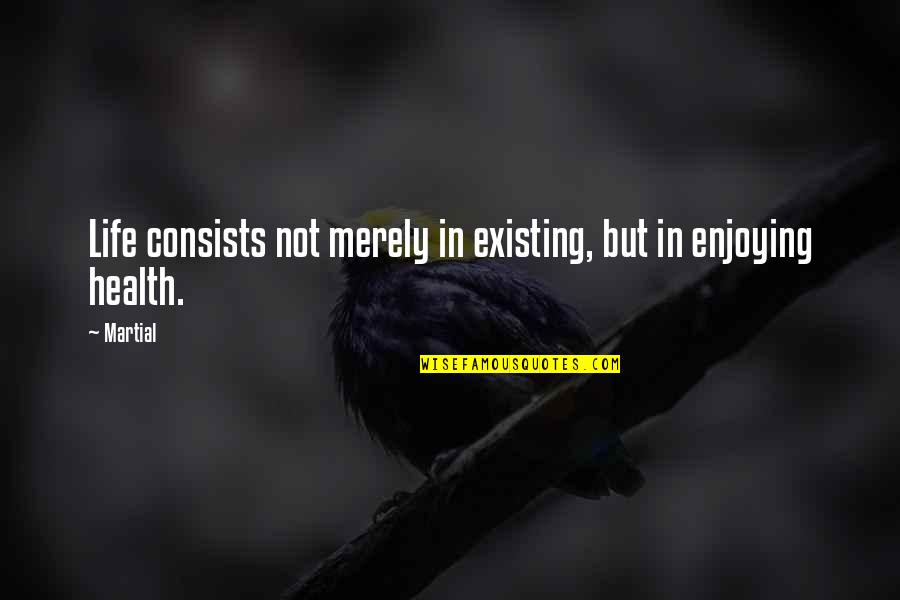 Life consists not merely in existing, but in enjoying health.
—
Martial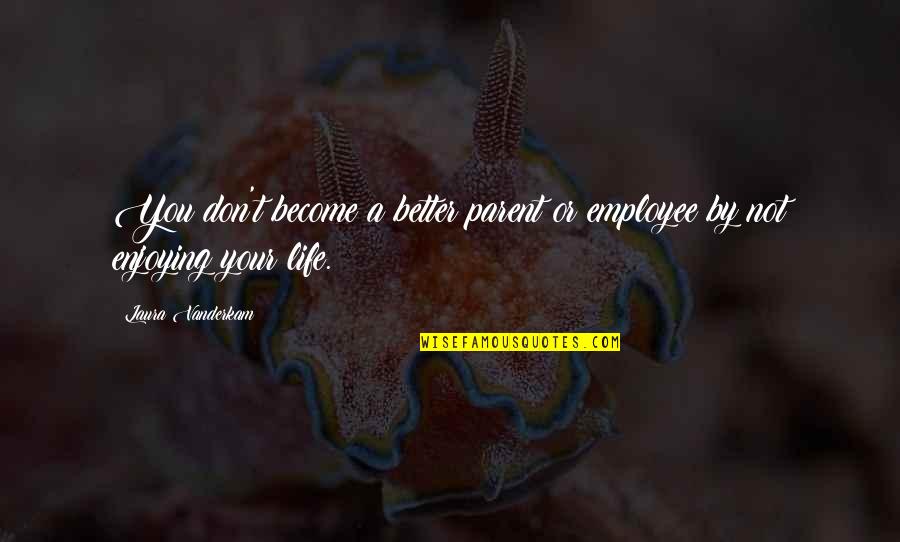 You don't become a better parent or employee by not enjoying your life.
—
Laura Vanderkam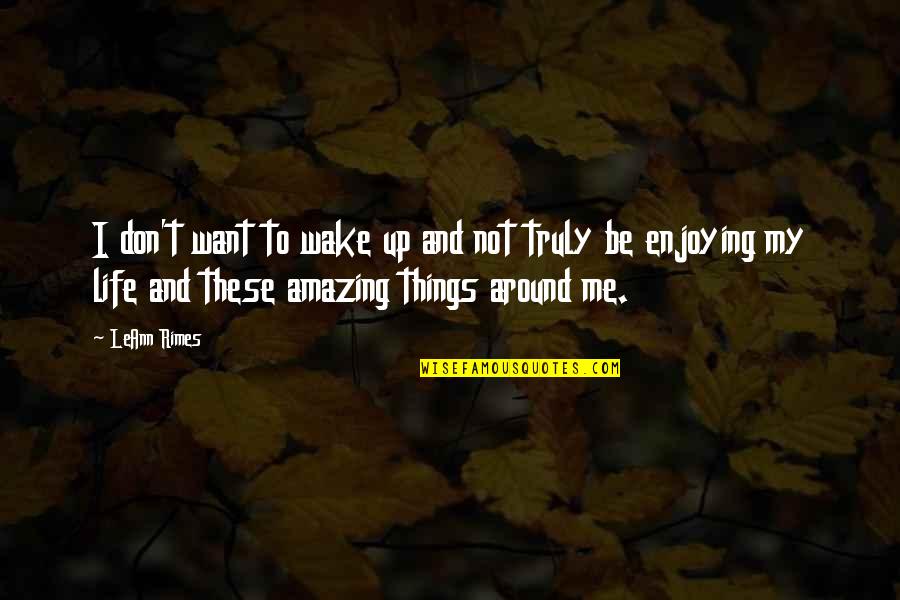 I don't want to wake up and not truly be enjoying my life and these amazing things around me.
—
LeAnn Rimes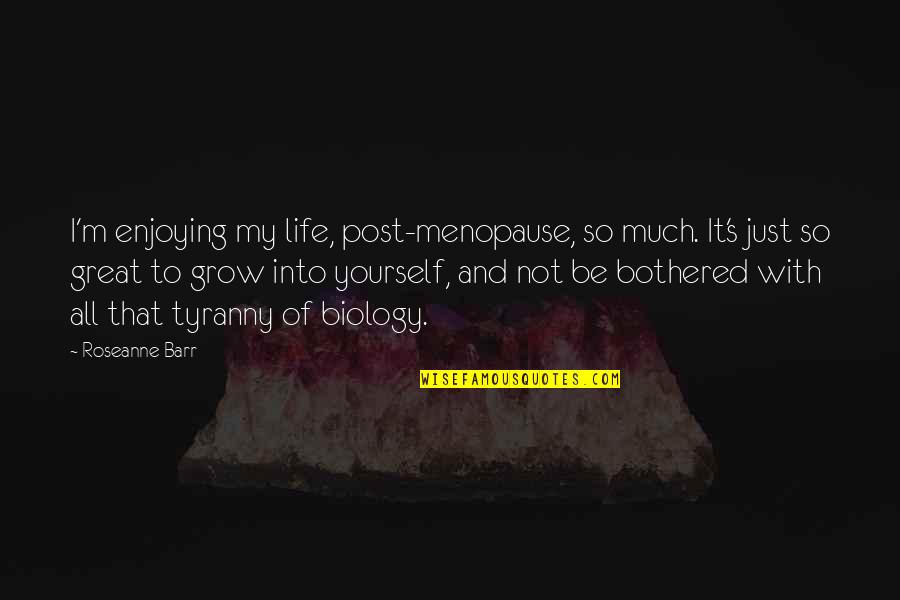 I'm enjoying my life, post-menopause, so much. It's just so great to grow into yourself, and not be bothered with all that tyranny of biology.
—
Roseanne Barr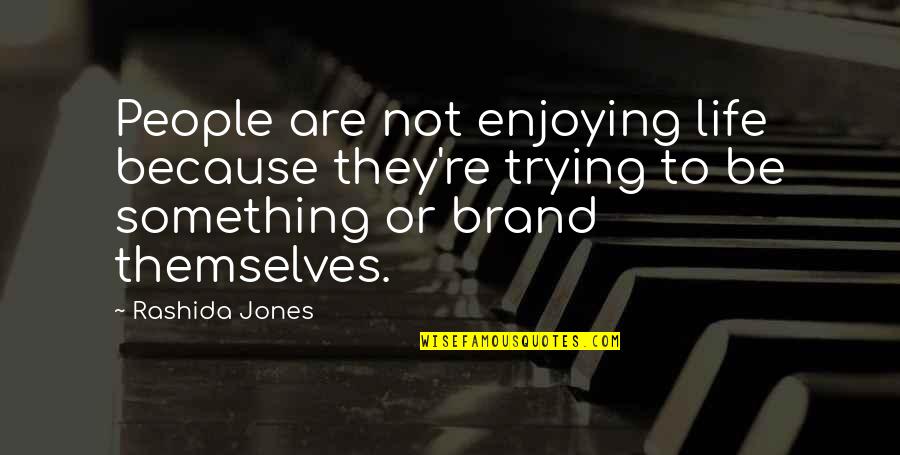 People are not enjoying life because they're trying to be something or brand themselves.
—
Rashida Jones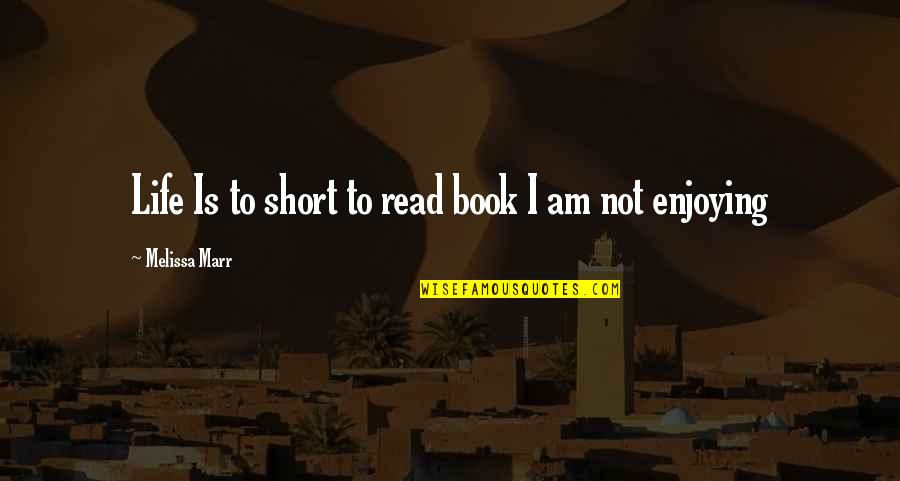 Life Is to short to read book I am not enjoying
—
Melissa Marr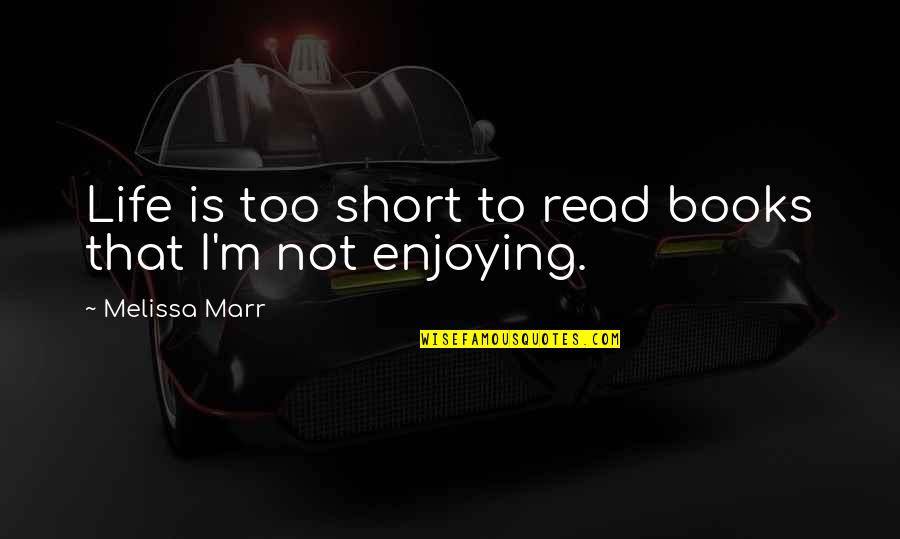 Life is too short to read books that I'm not enjoying.
—
Melissa Marr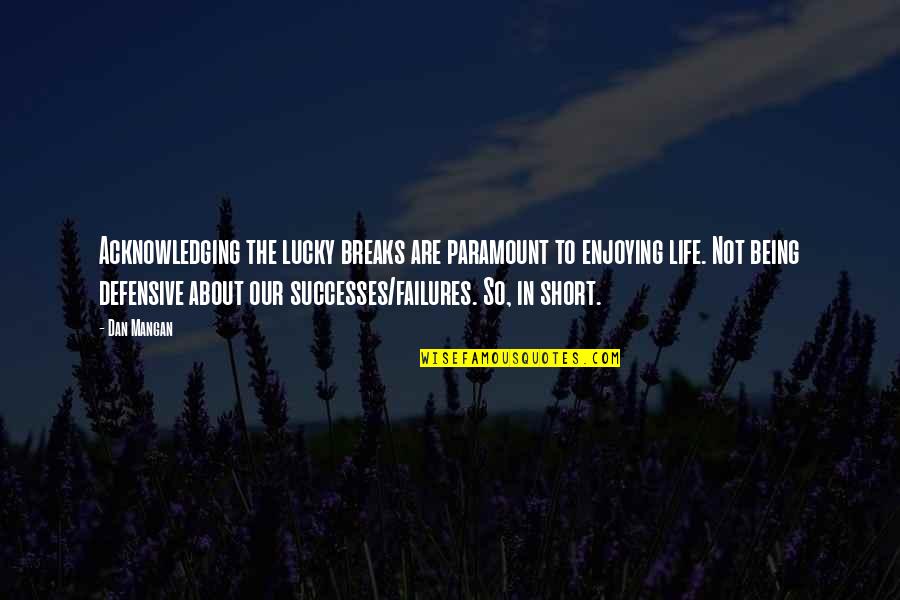 Acknowledging the lucky breaks are paramount to enjoying life. Not being defensive about our successes/failures. So, in short. —
Dan Mangan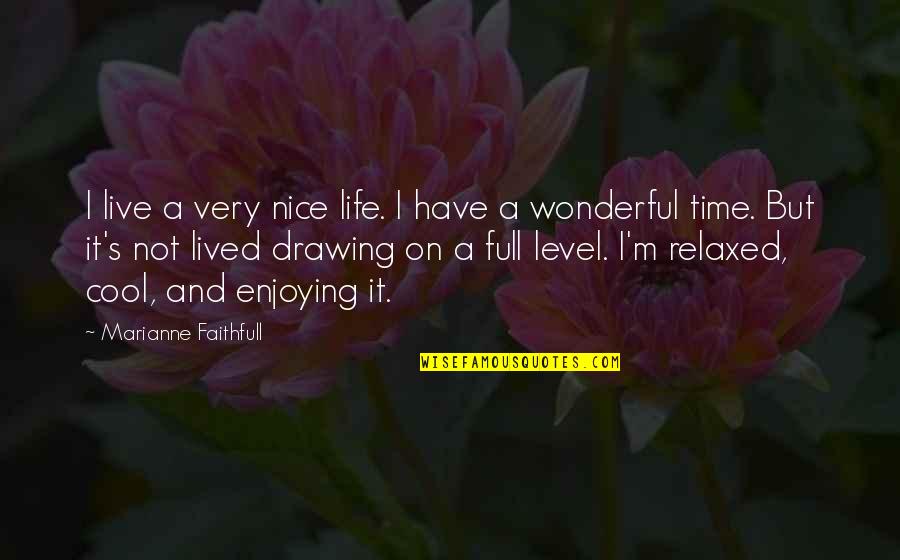 I live a very nice life. I have a wonderful time. But it's not lived drawing on a full level. I'm relaxed, cool, and enjoying it. —
Marianne Faithfull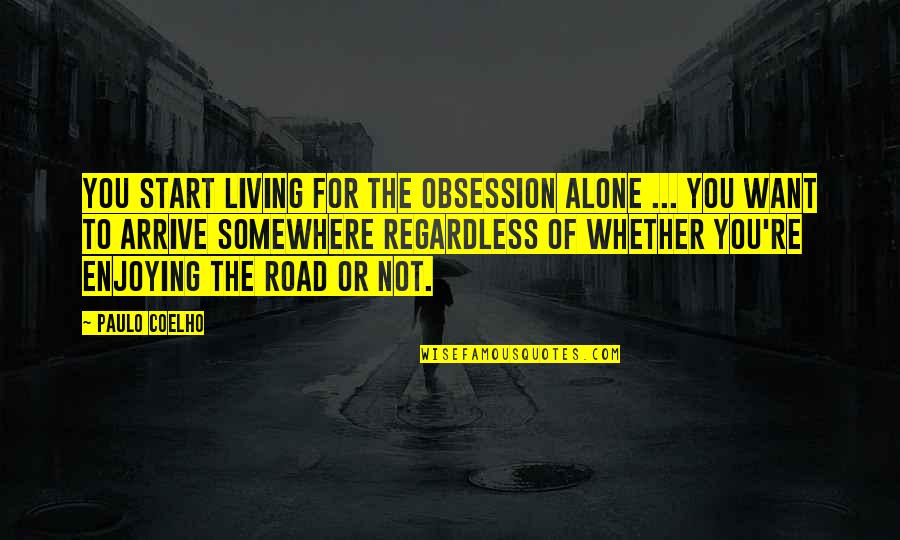 You start living for the obsession alone ... You want to arrive somewhere regardless of whether you're enjoying the road or not. —
Paulo Coelho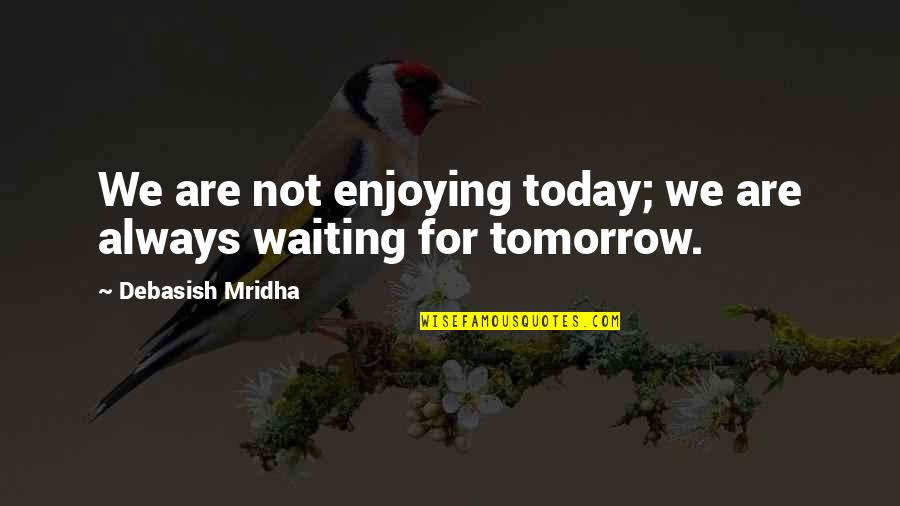 We are not enjoying today; we are always waiting for tomorrow. —
Debasish Mridha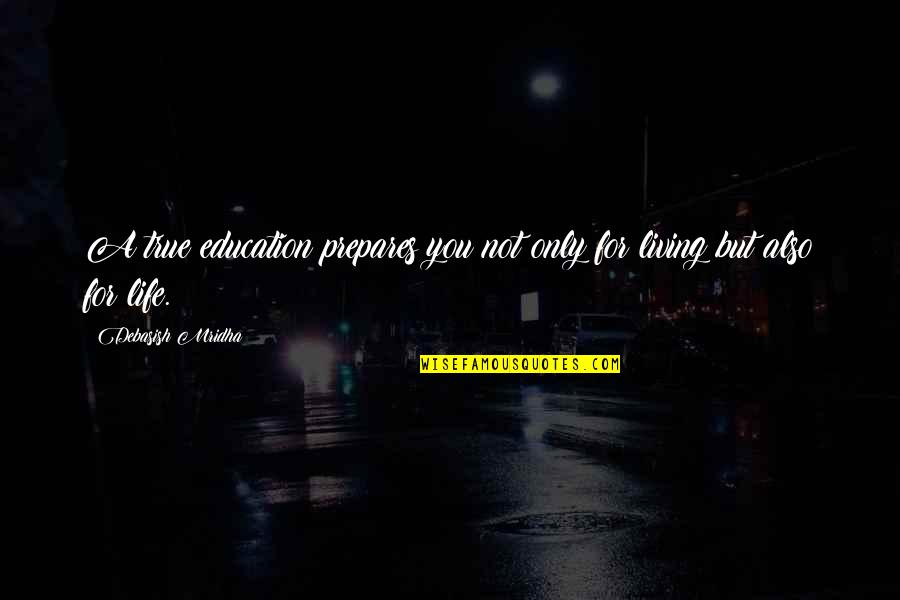 A true education prepares you not only for living but also for life. —
Debasish Mridha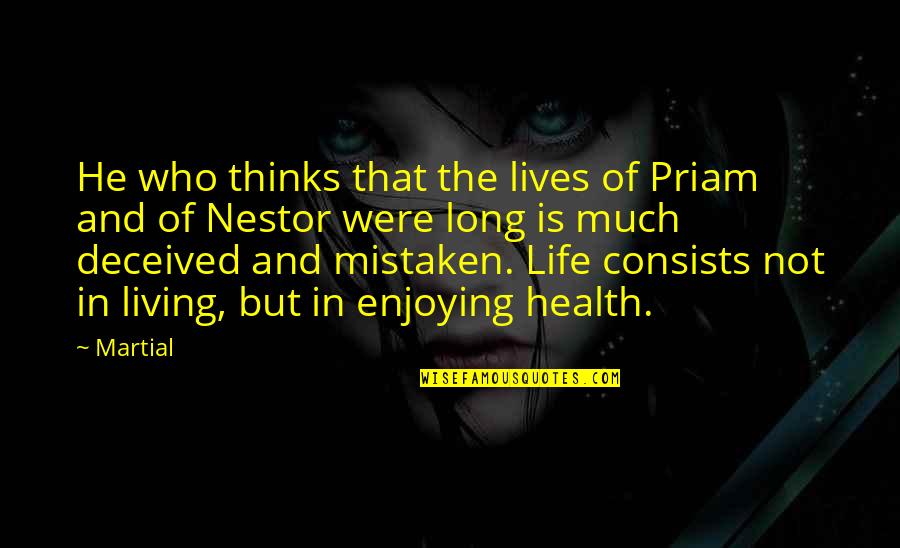 He who thinks that the lives of Priam and of Nestor were long is much deceived and mistaken. Life consists not in living, but in enjoying health. —
Martial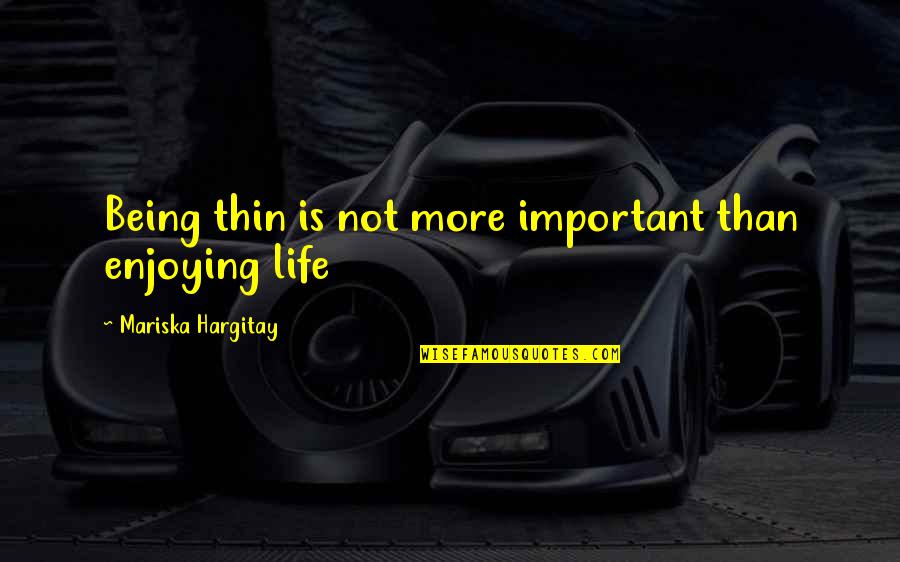 Being thin is not more important than enjoying life —
Mariska Hargitay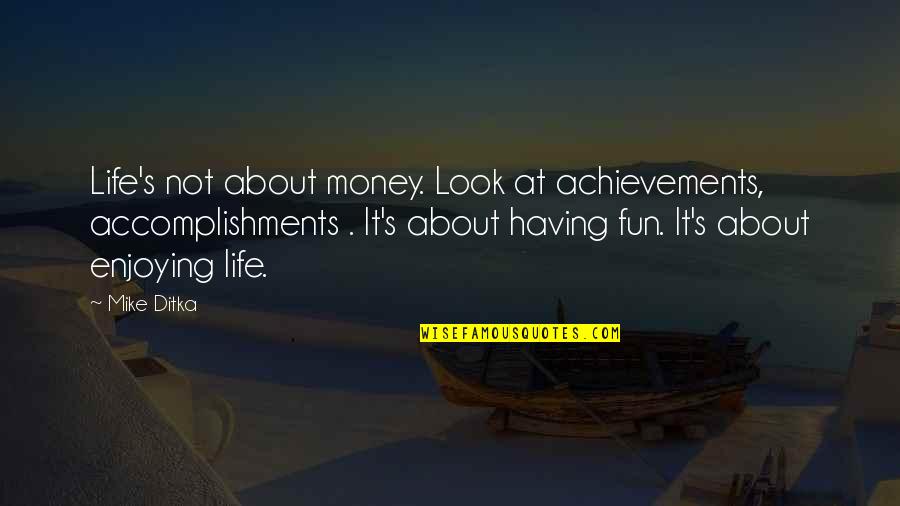 Life's not about money. Look at achievements, accomplishments . It's about having fun. It's about enjoying life. —
Mike Ditka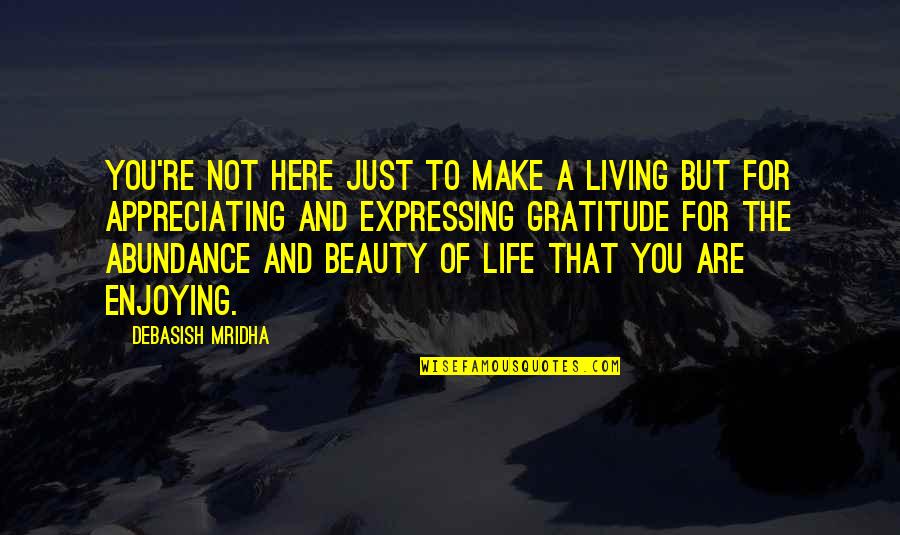 You're not here just to make a living but for appreciating and expressing gratitude for the abundance and beauty of life that you are enjoying. —
Debasish Mridha
I'm not really very ambitious. I'm more interested in enjoying my life and looking after my family than being hugely successful. —
James D'arcy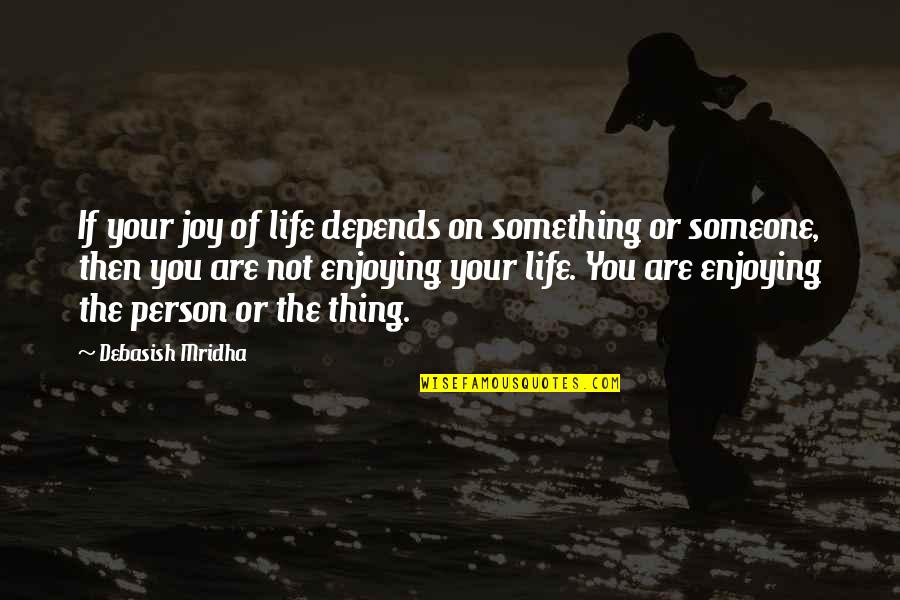 If your joy of life depends on something or someone, then you are not enjoying your life. You are enjoying the person or the thing. —
Debasish Mridha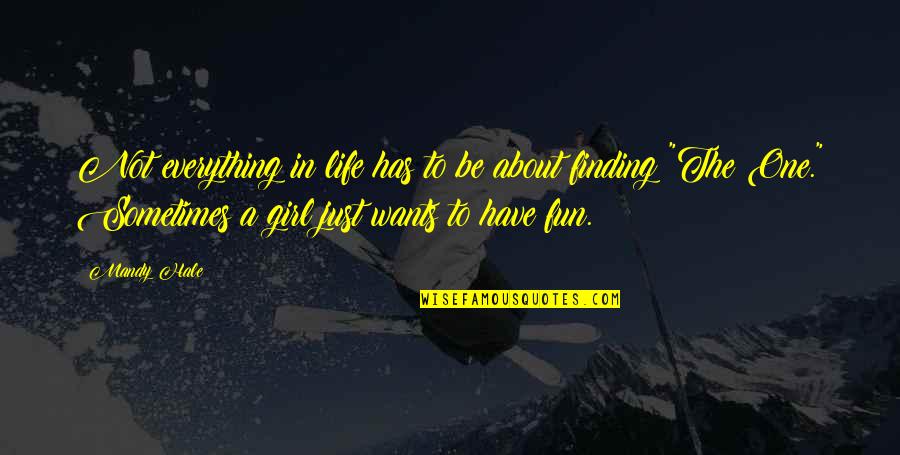 Not everything in life has to be about finding "The One." Sometimes a girl just wants to have fun. —
Mandy Hale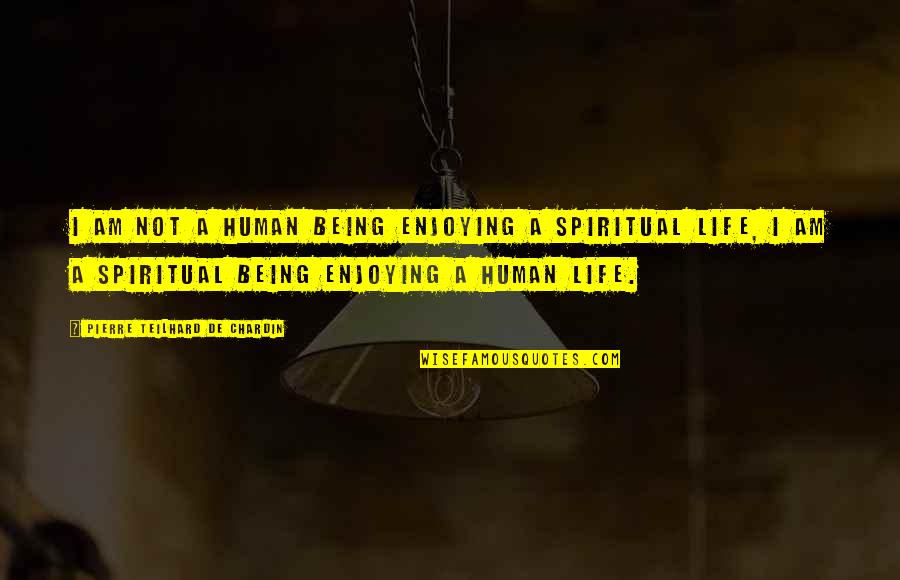 I am not a human being enjoying a spiritual life, I am a spiritual being enjoying a human life. —
Pierre Teilhard De Chardin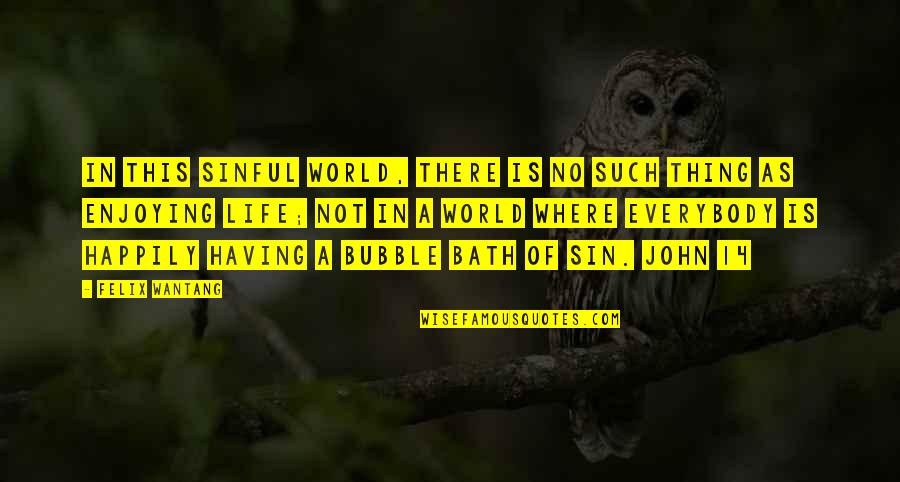 In this sinful world, there is no such thing as enjoying life; not in a world where everybody is happily having a bubble bath of sin. John 14 —
Felix Wantang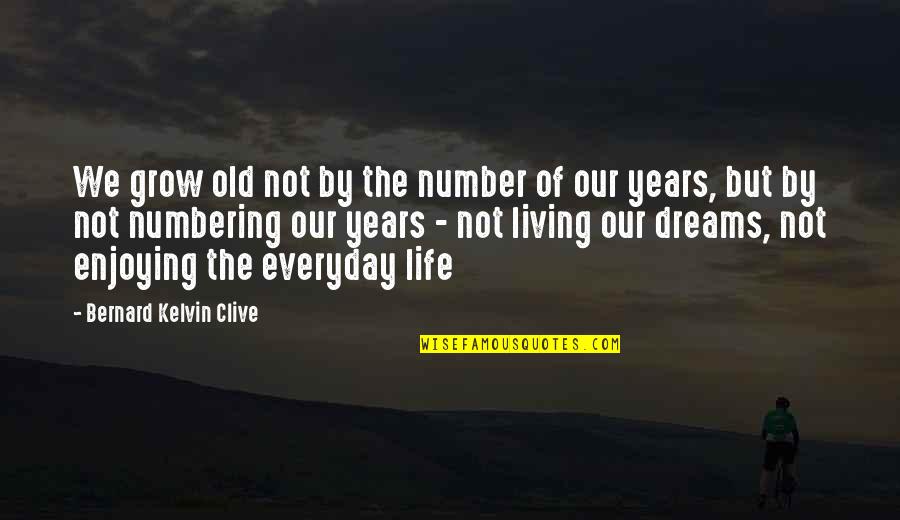 We grow old not by the number of our years, but by not numbering our years - not living our dreams, not enjoying the everyday life —
Bernard Kelvin Clive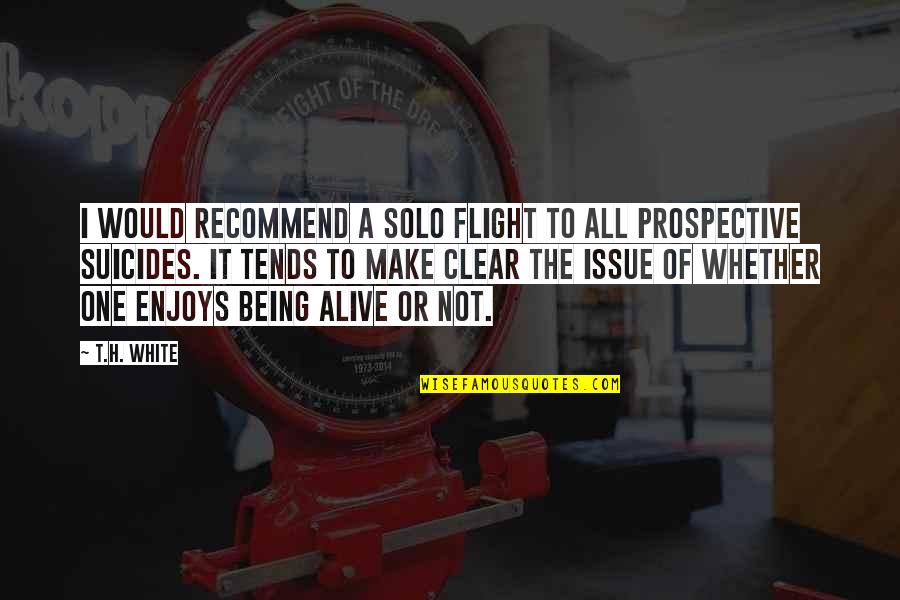 I would recommend a solo flight to all prospective suicides. It tends to make clear the issue of whether one enjoys being alive or not. —
T.H. White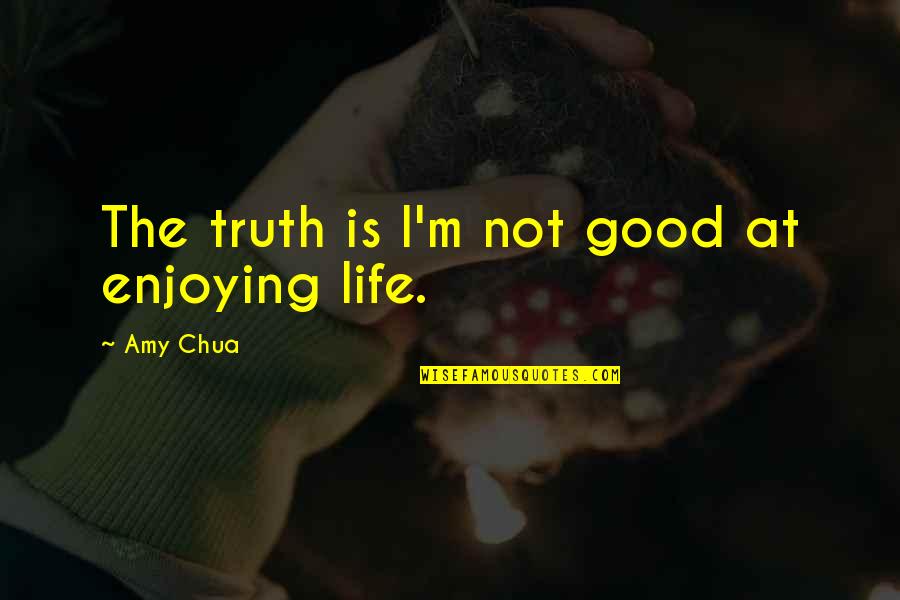 The truth is I'm not good at enjoying life. —
Amy Chua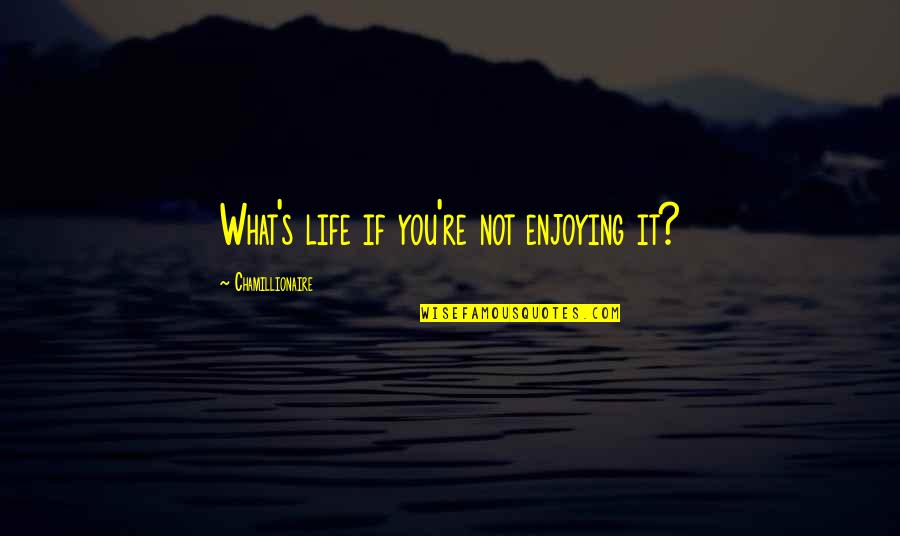 What's life if you're not enjoying it? —
Chamillionaire