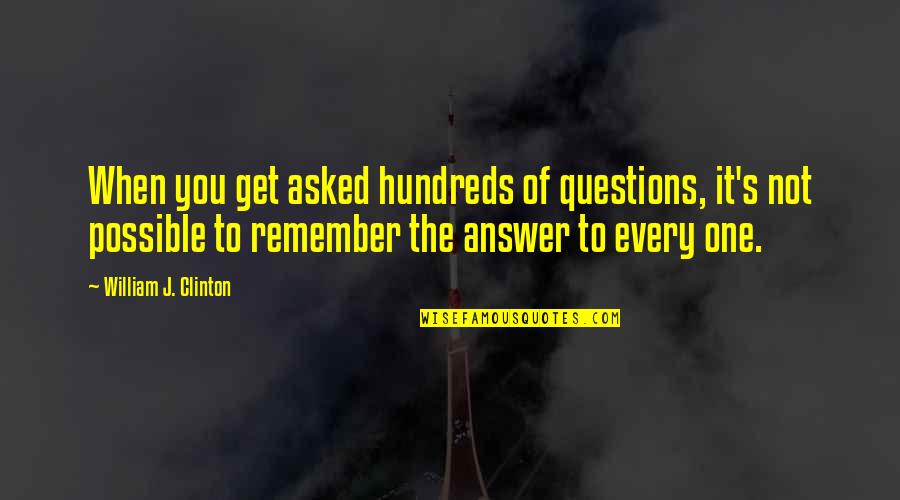 When you get asked hundreds of questions, it's not possible to remember the answer to every one.
—
William J. Clinton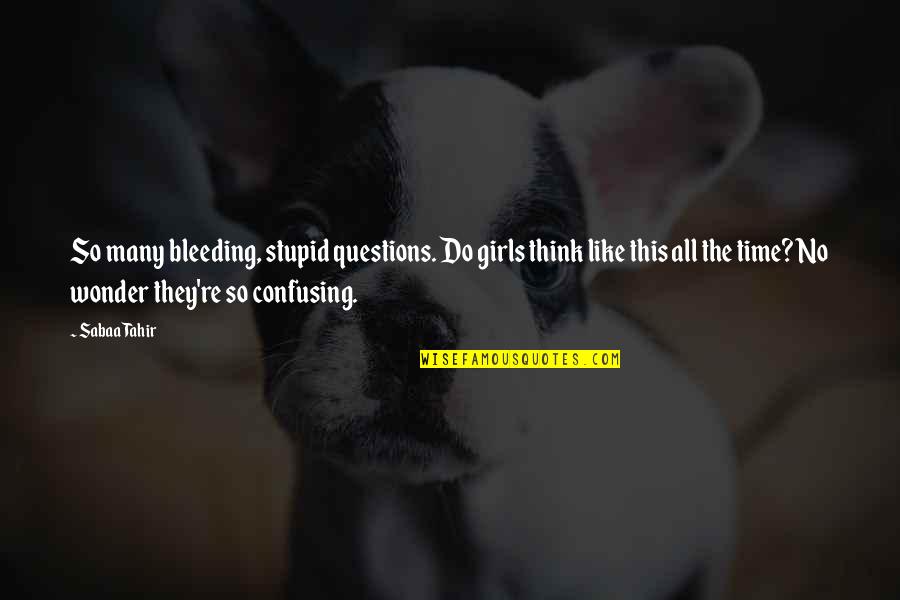 So many bleeding, stupid questions. Do girls think like this all the time? No wonder they're so confusing.
—
Sabaa Tahir
The media only report stupid or careless answers, not stupid or unfair questions.
—
Colin Powell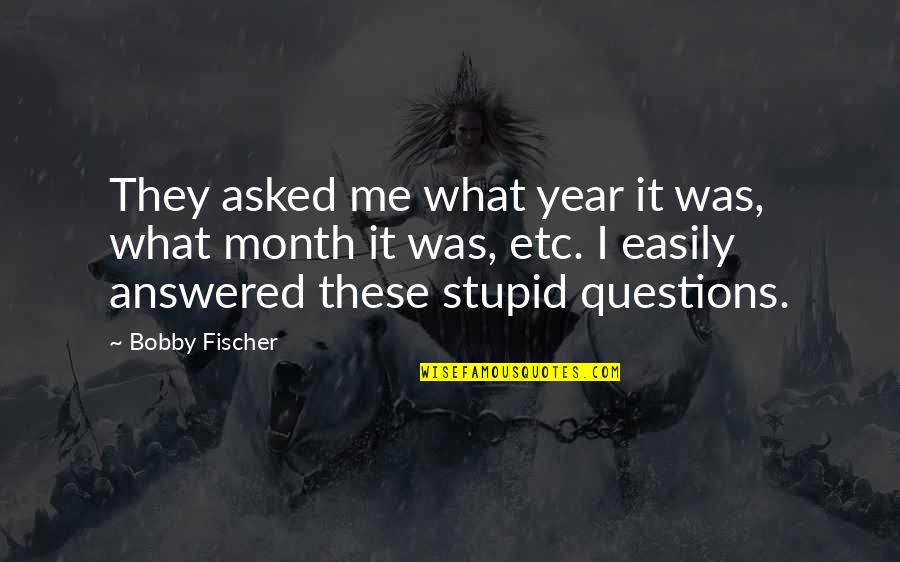 They asked me what year it was, what month it was, etc. I easily answered these stupid questions.
—
Bobby Fischer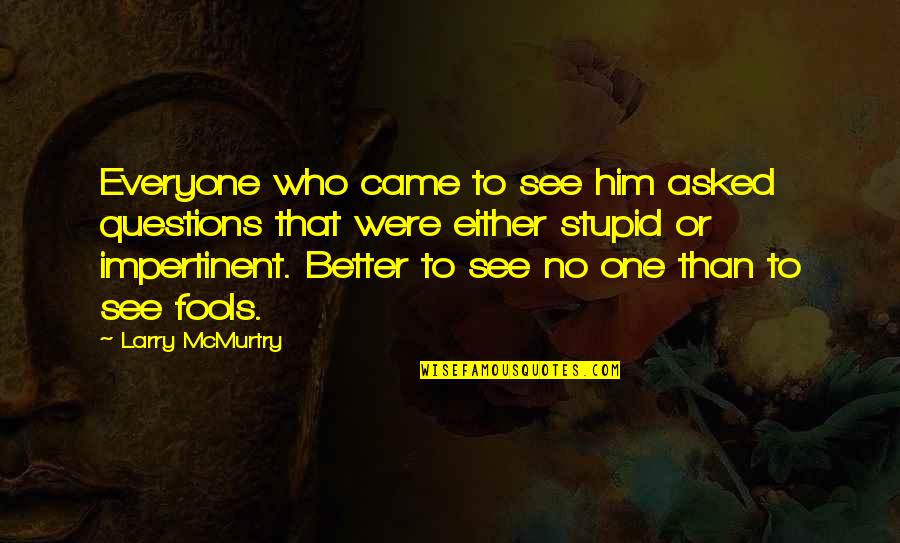 Everyone who came to see him asked questions that were either stupid or impertinent. Better to see no one than to see fools.
—
Larry McMurtry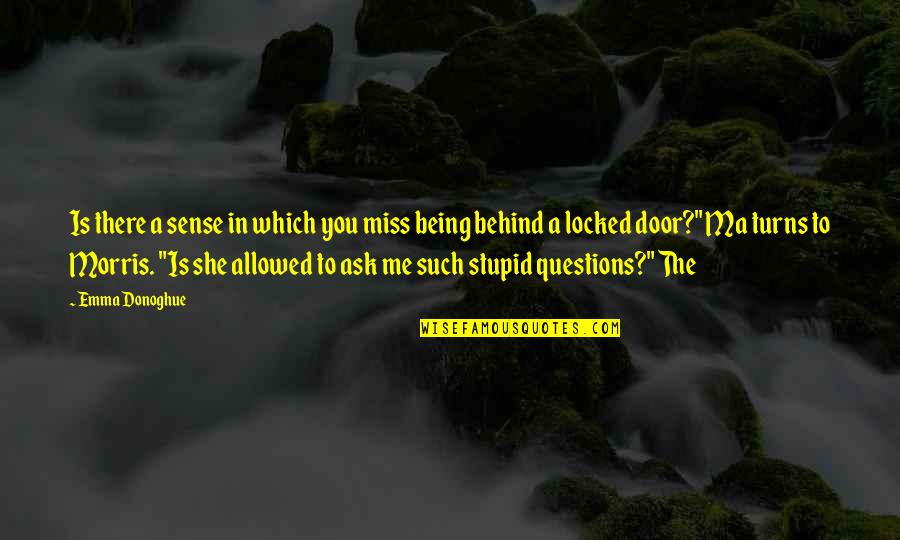 Is there a sense in which you miss being behind a locked door?" Ma turns to Morris. "Is she allowed to ask me such stupid questions?" The
—
Emma Donoghue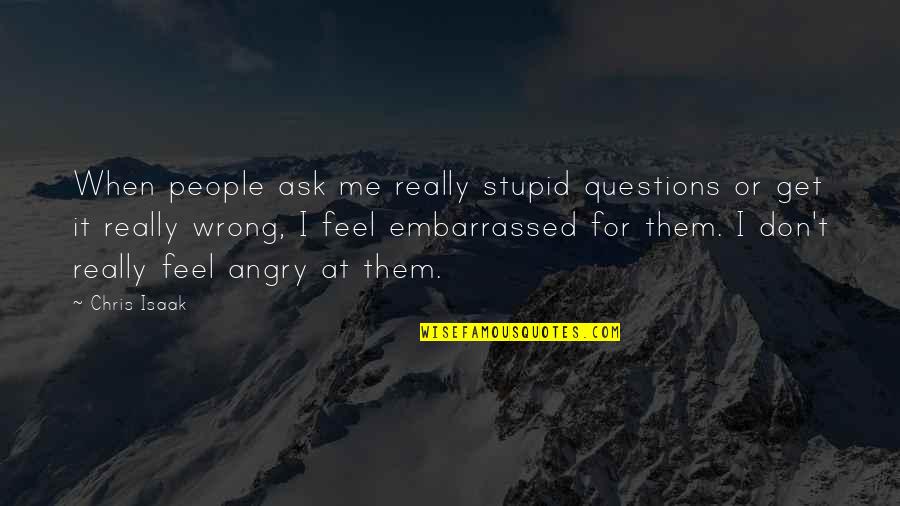 When people ask me really stupid questions or get it really wrong, I feel embarrassed for them. I don't really feel angry at them.
—
Chris Isaak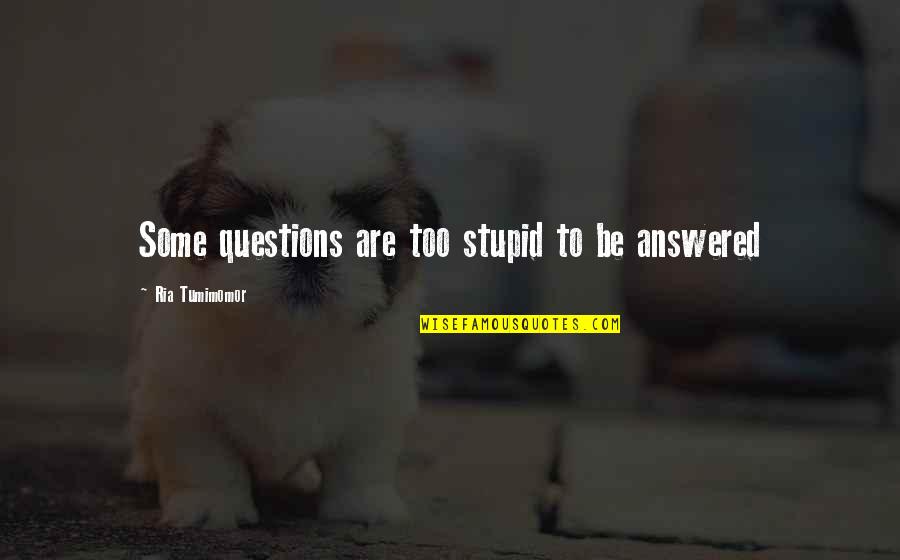 Some questions are too stupid to be answered —
Ria Tumimomor
That's the beauty of stupid questions. They don't deserve answers. -Daniel Hunter —
Carly Phillips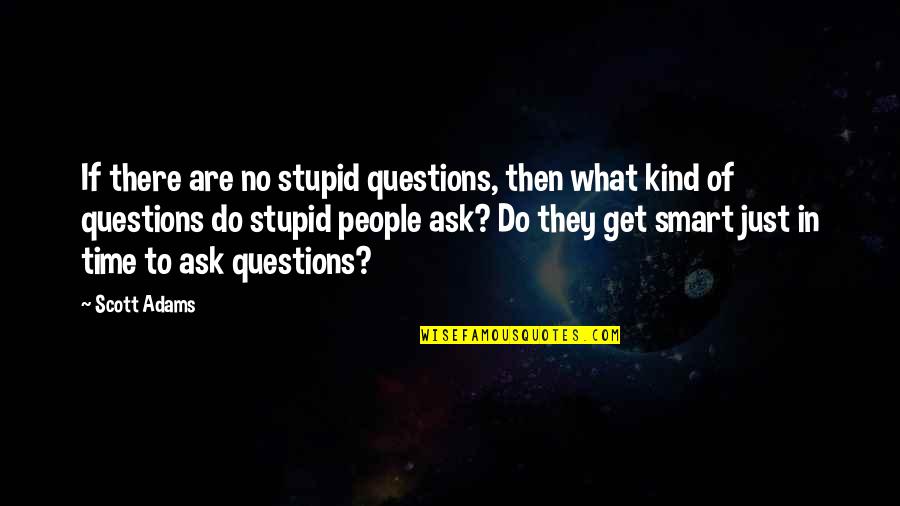 If there are
no stupid questions
, then what kind of questions do stupid people ask? Do they get smart just in time to ask questions? —
Scott Adams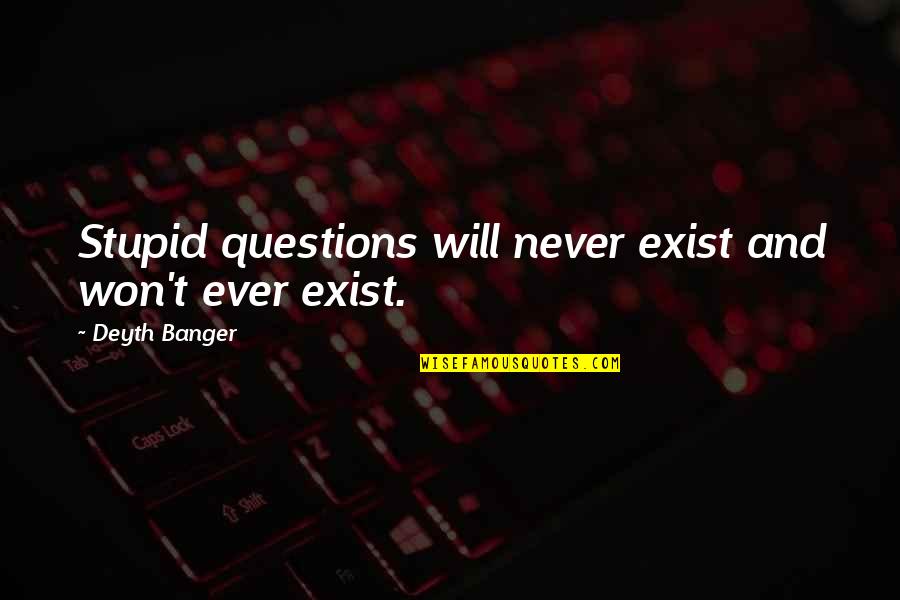 Stupid questions will never exist and won't ever exist. —
Deyth Banger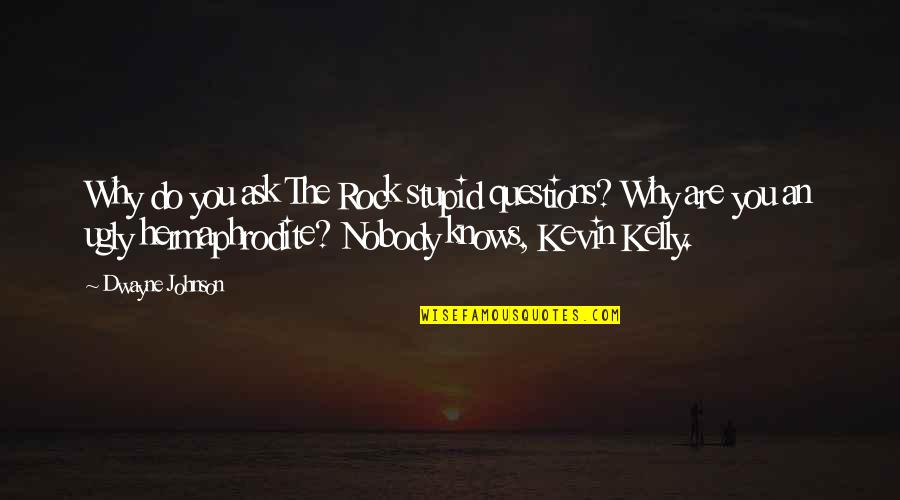 Why do you ask The Rock stupid questions? Why are you an ugly hermaphrodite? Nobody knows, Kevin Kelly. —
Dwayne Johnson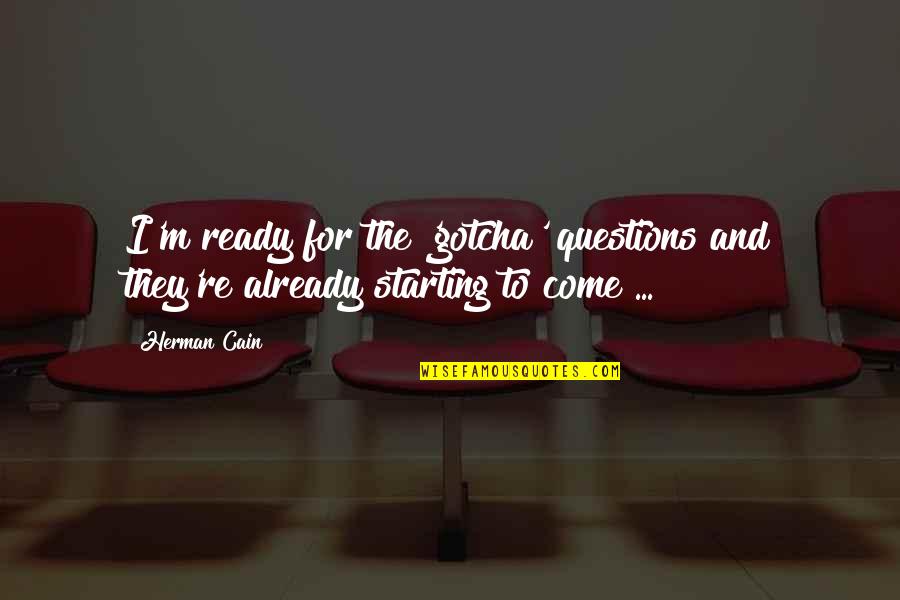 I'm ready for the 'gotcha' questions and they're already starting to come ... —
Herman Cain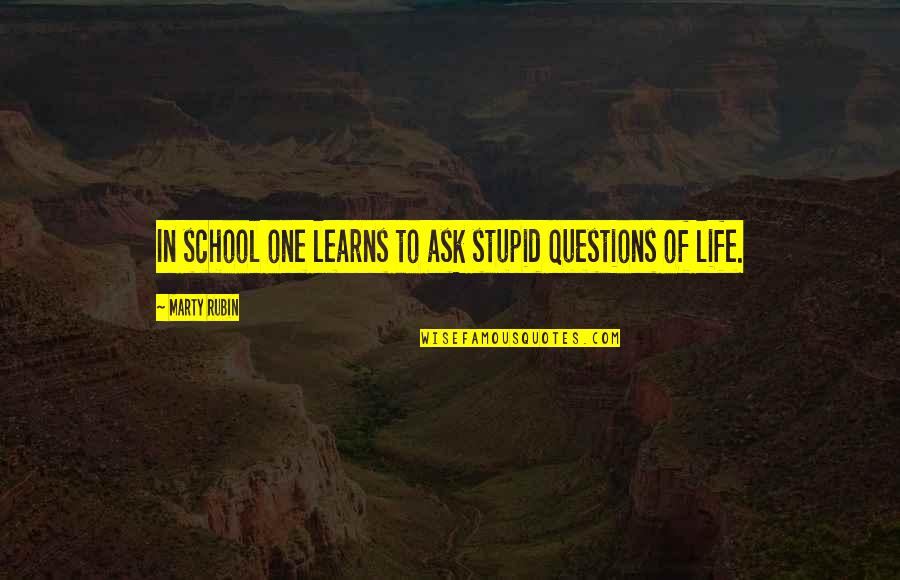 In school one learns to ask stupid questions of life. —
Marty Rubin
Sarcasm is one of the many services I offer to people who ask stupid questions! —
Habeeb Akande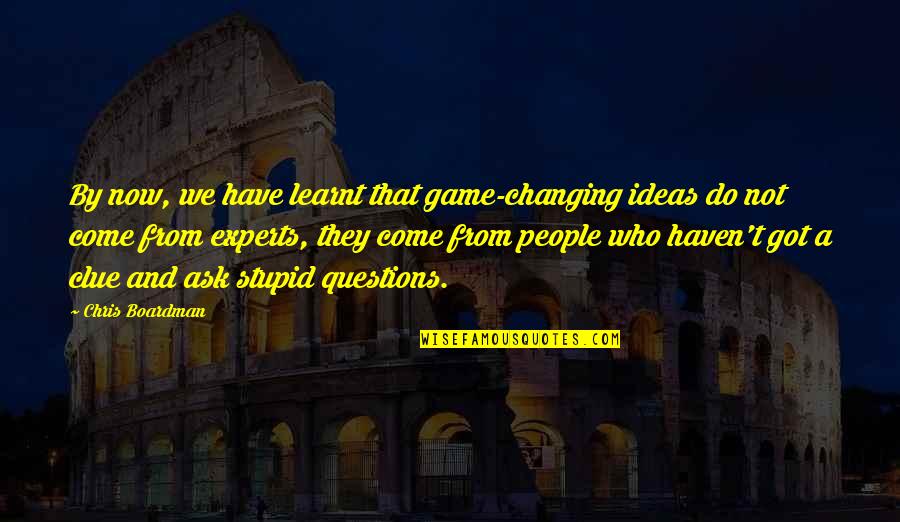 By now, we have learnt that game-changing ideas do not come from experts, they come from people who haven't got a clue and ask stupid questions. —
Chris Boardman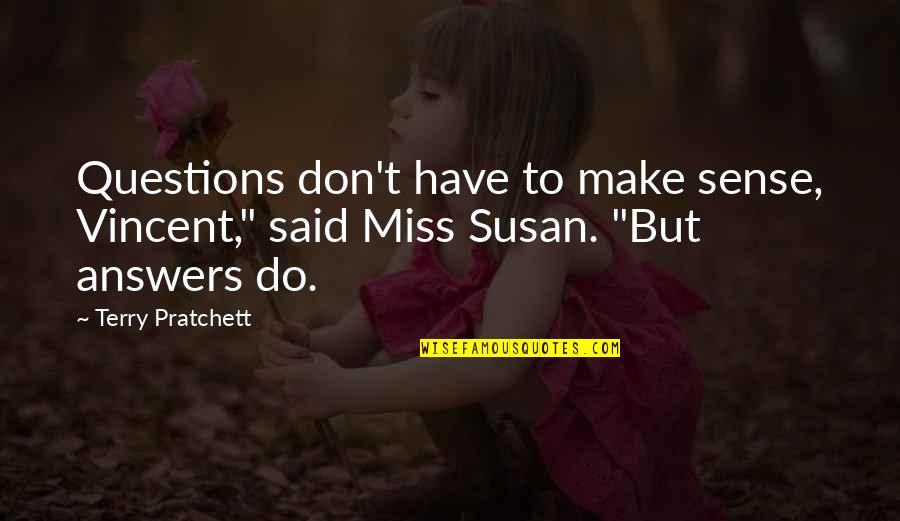 Questions don't have to make sense, Vincent," said Miss Susan. "But answers do. —
Terry Pratchett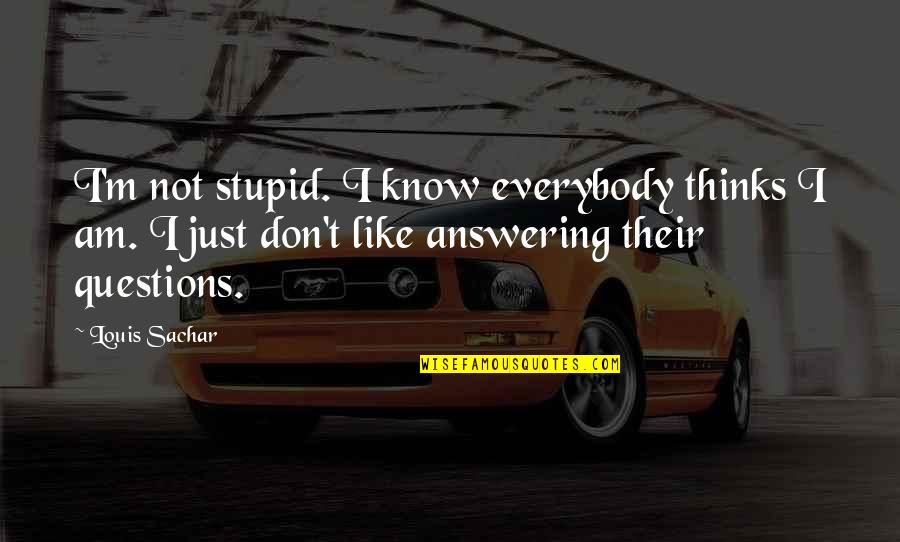 I'm not stupid. I know everybody thinks I am. I just don't like answering their questions. —
Louis Sachar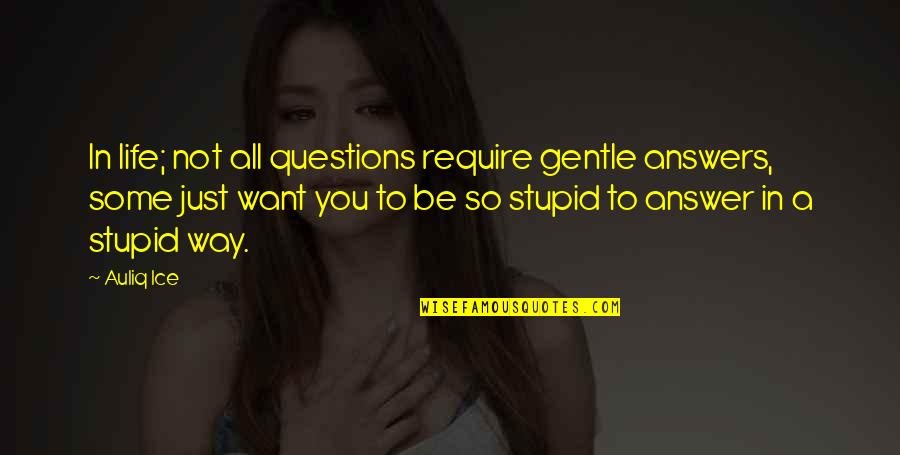 In life; not all questions require gentle answers, some just want you to be so stupid to answer in a stupid way. —
Auliq Ice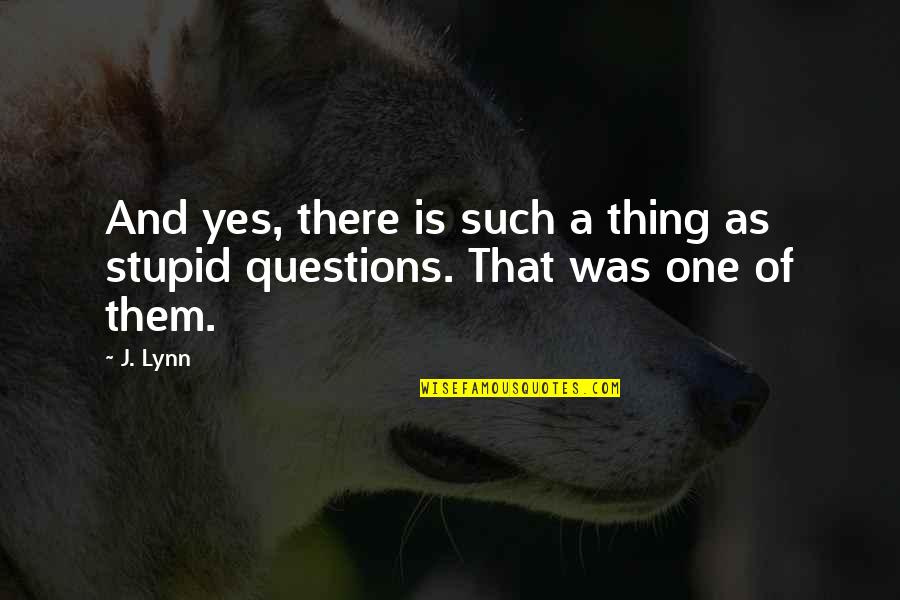 And yes, there is such a thing as stupid questions. That was one of them. —
J. Lynn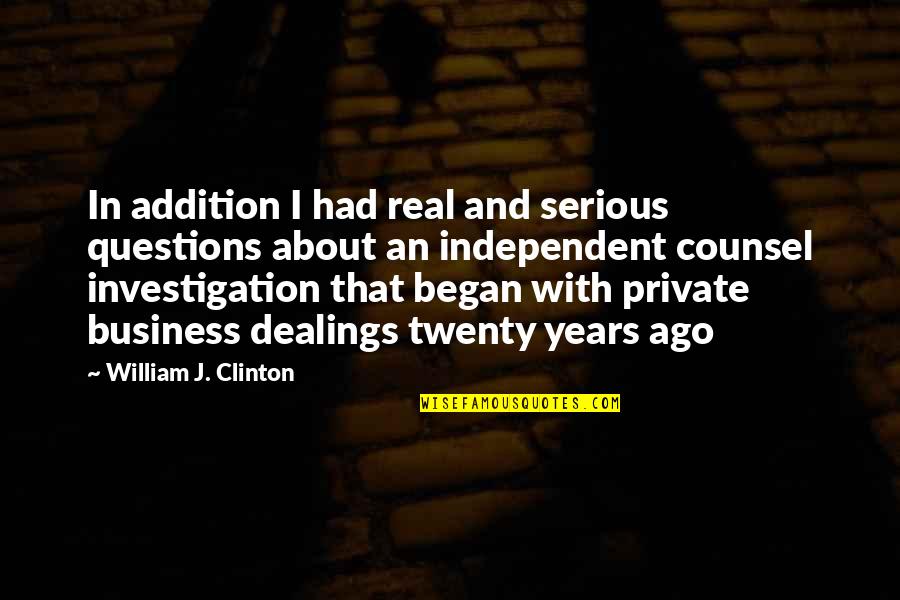 In addition I had real and serious questions about an independent counsel investigation that began with private business dealings twenty years ago —
William J. Clinton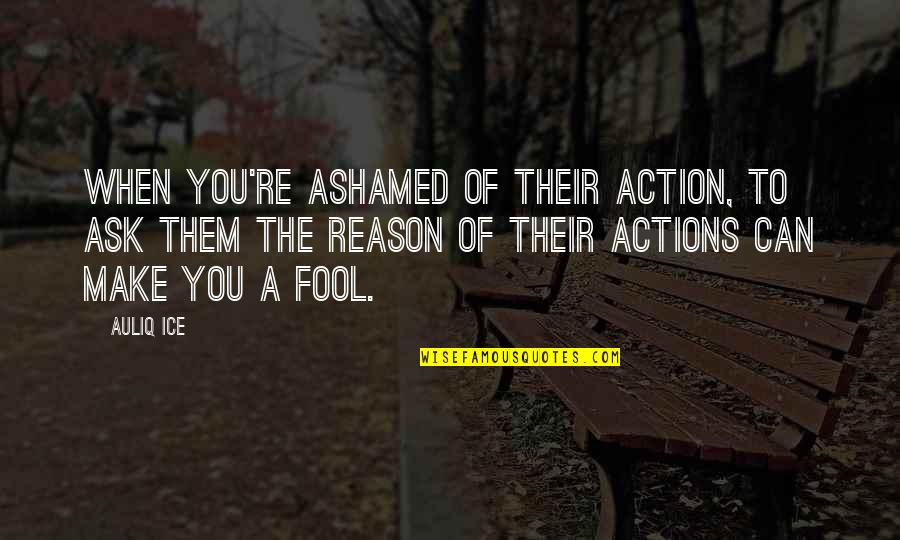 When you're ashamed of their action, to ask them the reason of their actions can make you a fool. —
Auliq Ice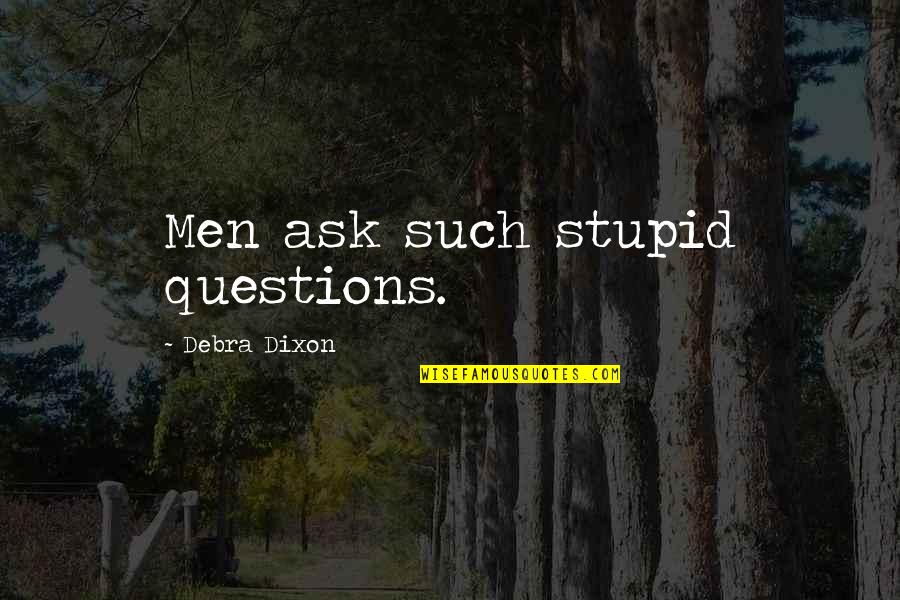 Men ask such stupid questions. —
Debra Dixon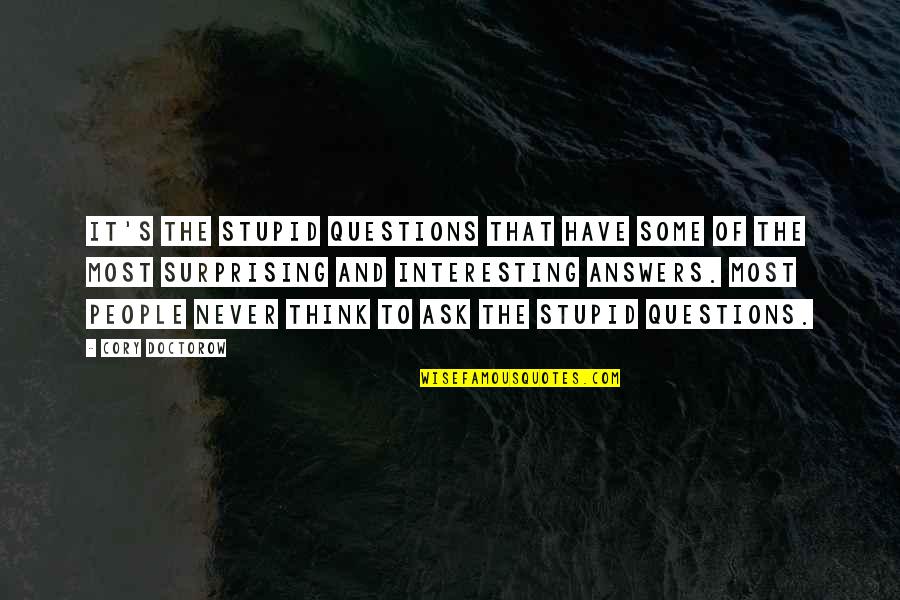 It's the stupid questions that have some of the most surprising and interesting answers. Most people never think to ask the stupid questions. —
Cory Doctorow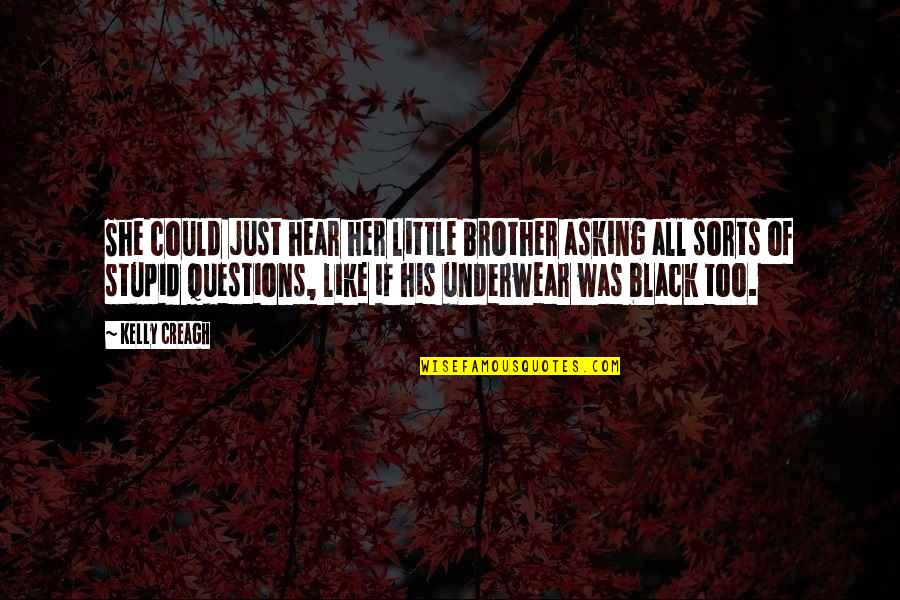 She could just hear her little brother asking all sorts of stupid questions, like if his underwear was black too. —
Kelly Creagh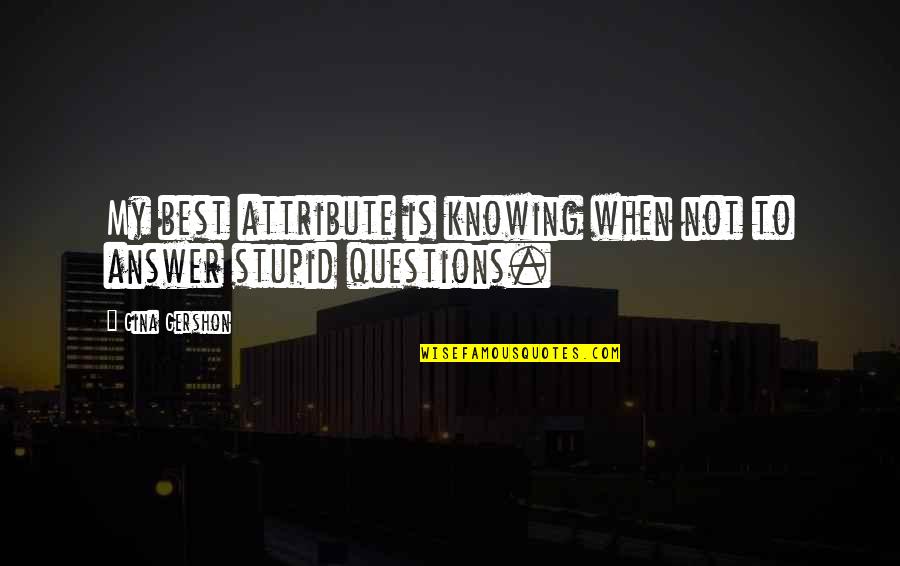 My best attribute is knowing when not to answer stupid questions. —
Gina Gershon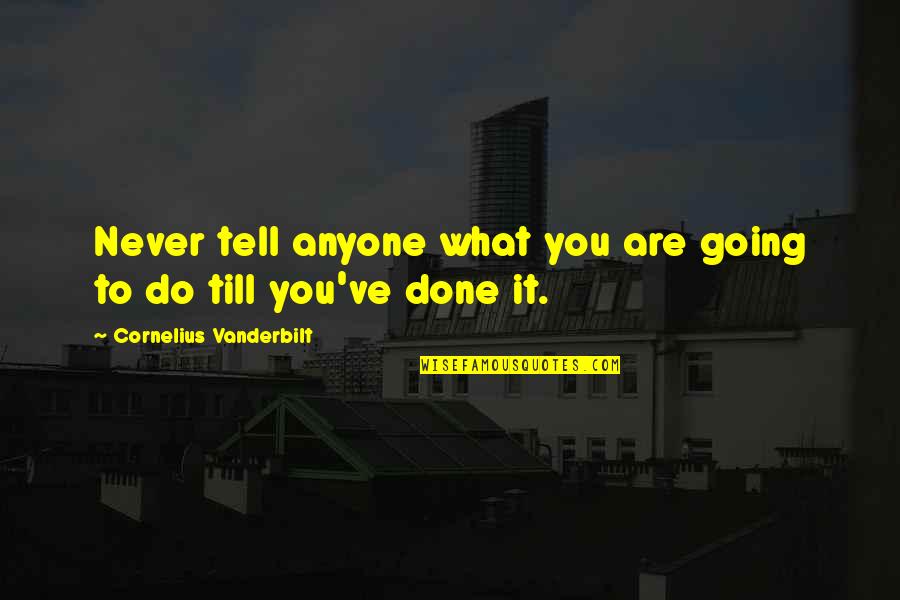 Never tell anyone what you are going to do till you've done it. —
Cornelius Vanderbilt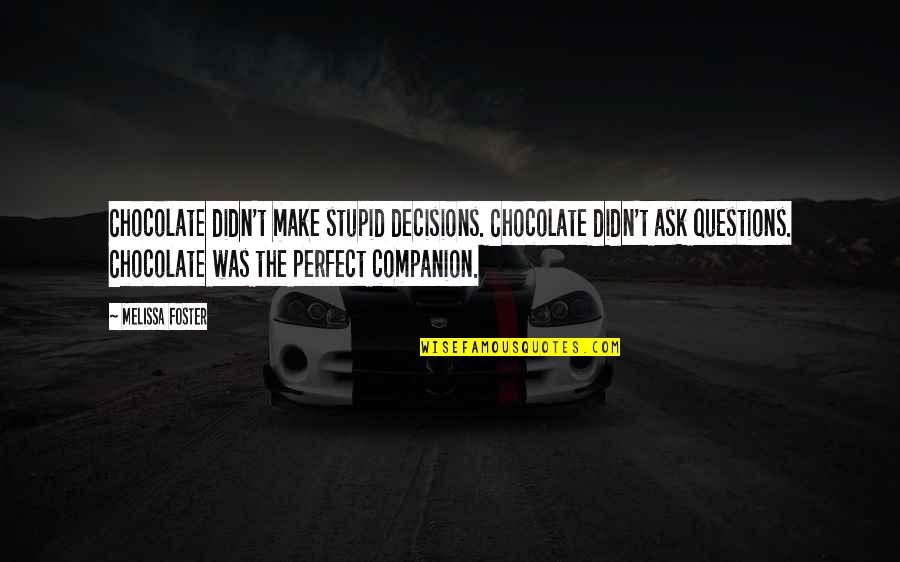 Chocolate didn't make stupid decisions. Chocolate didn't ask questions. Chocolate was the perfect companion. —
Melissa Foster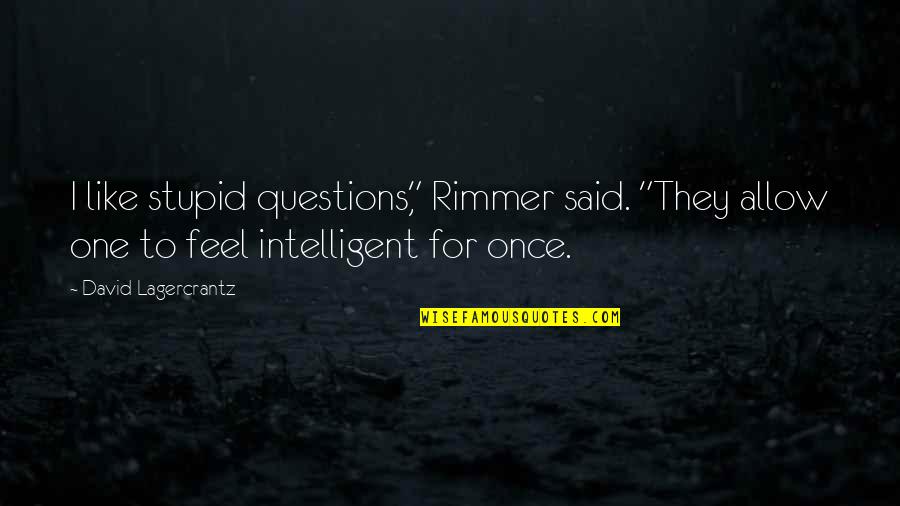 I like stupid questions," Rimmer said. "They allow one to feel intelligent for once. —
David Lagercrantz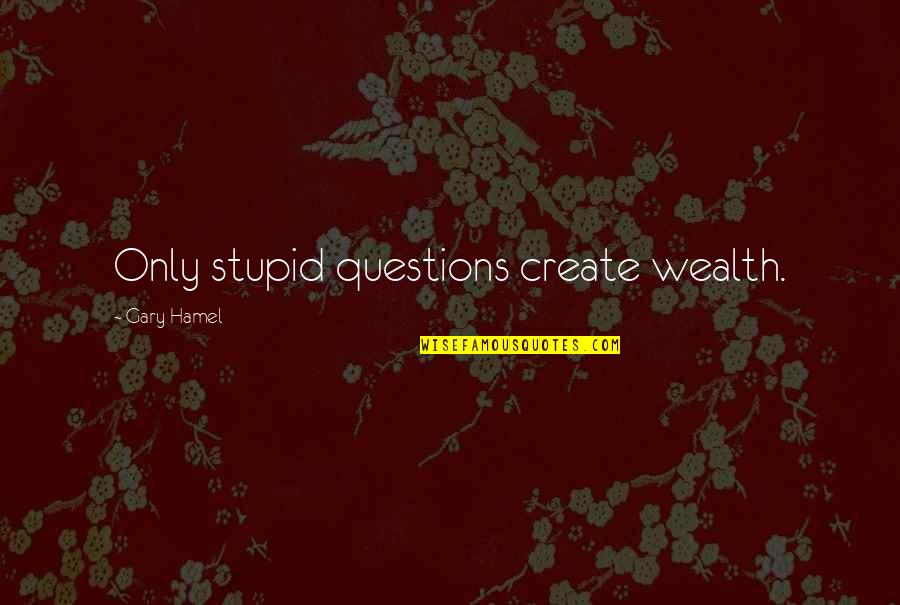 Only stupid questions create wealth. —
Gary Hamel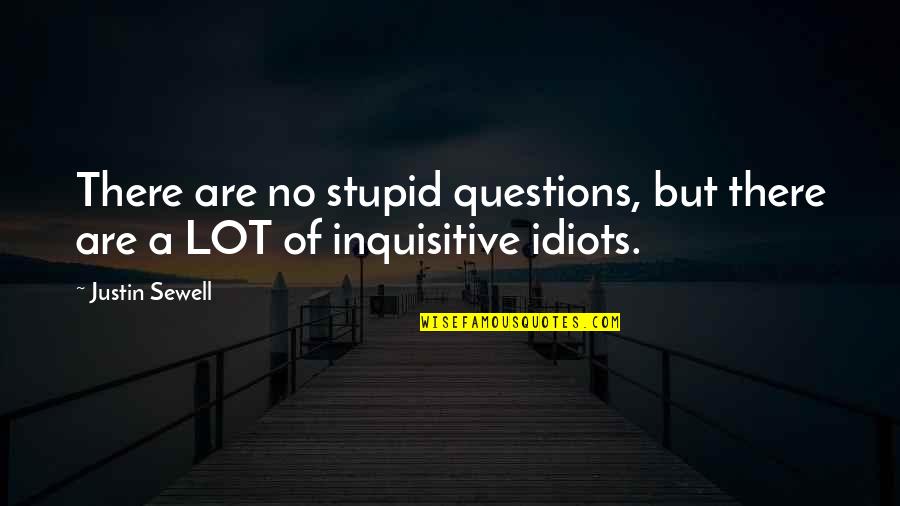 There are
no stupid questions
, but there are a LOT of inquisitive idiots. —
Justin Sewell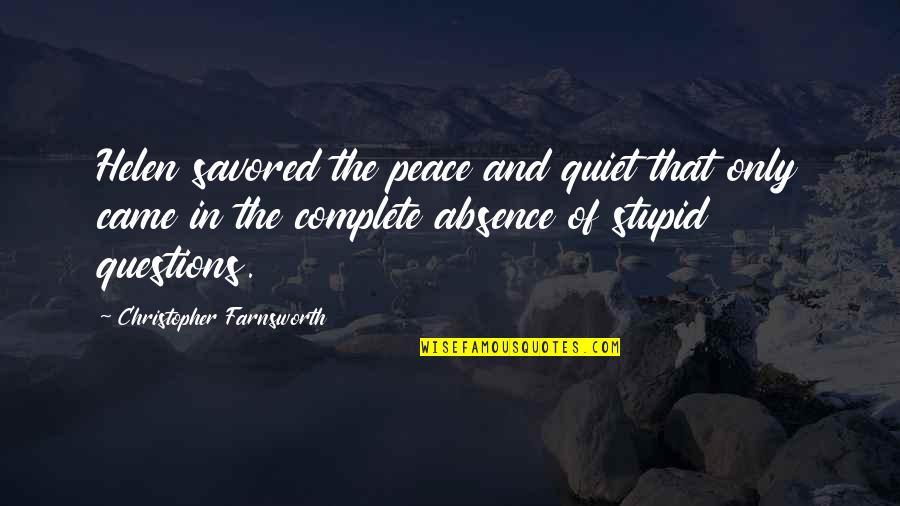 Helen savored the peace and quiet that only came in the complete absence of stupid questions. —
Christopher Farnsworth