No Right And Wrong Quotes
Collection of top 68 famous quotes about No Right And Wrong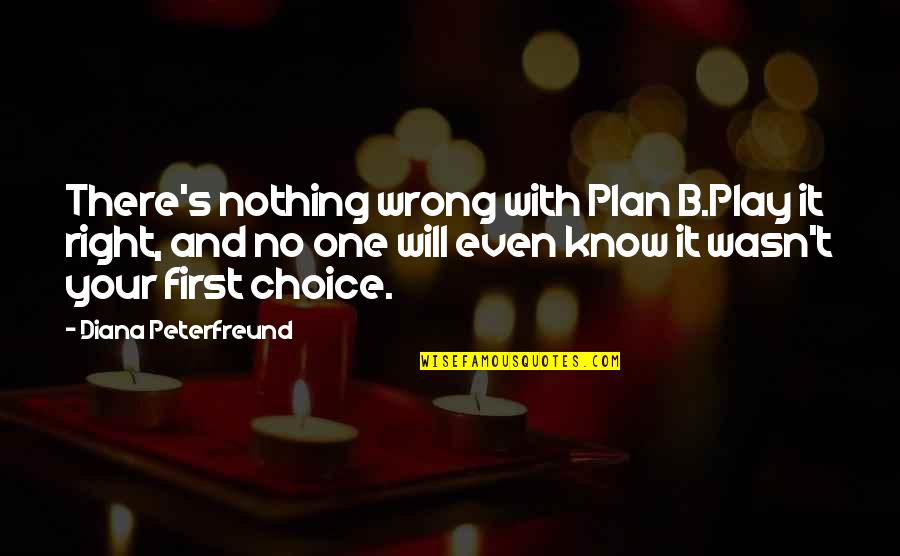 There's nothing wrong with Plan B.Play it right, and no one will even know it wasn't your first choice.
—
Diana Peterfreund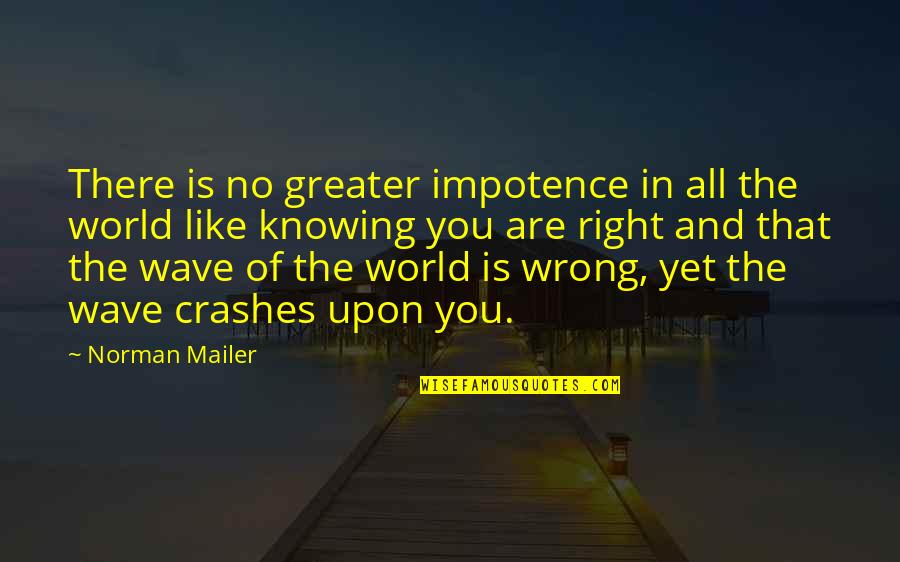 There is no greater impotence in all the world like knowing you are right and that the wave of the world is wrong, yet the wave crashes upon you.
—
Norman Mailer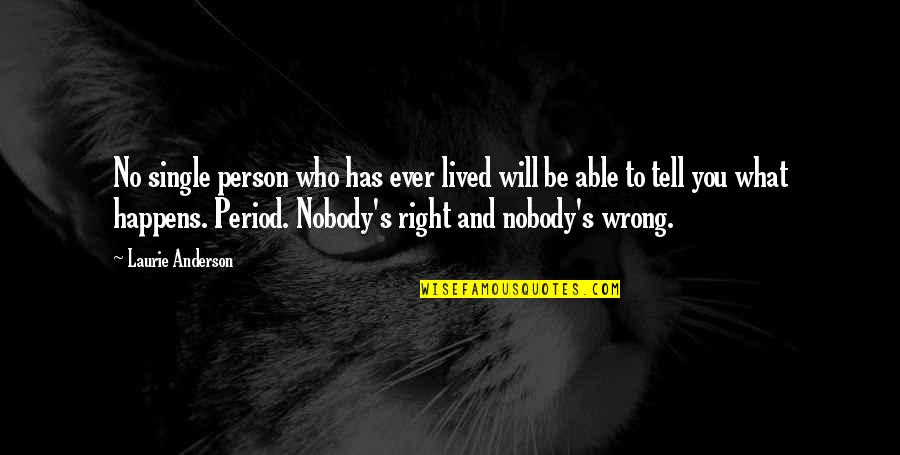 No single person who has ever lived will be able to tell you what happens. Period. Nobody's right and nobody's wrong.
—
Laurie Anderson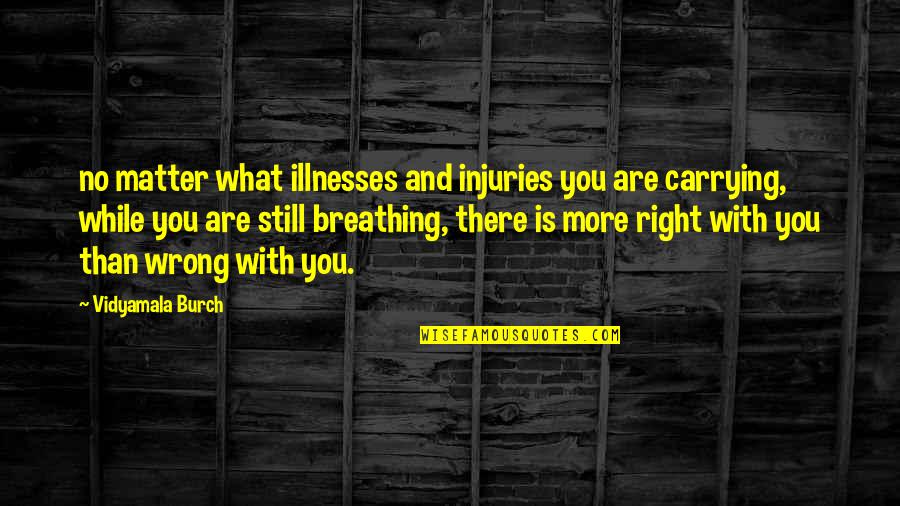 no matter what illnesses and injuries you are carrying, while you are still breathing, there is more right with you than wrong with you.
—
Vidyamala Burch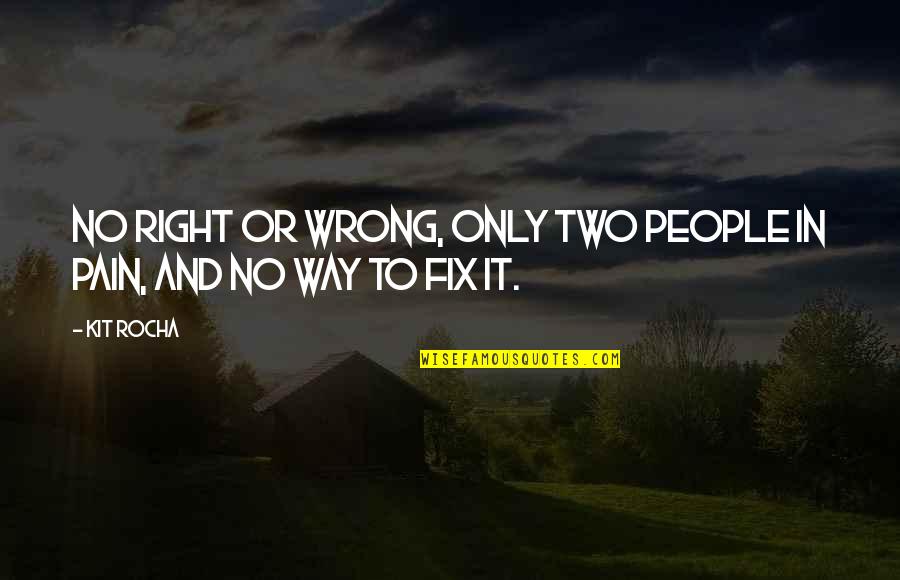 No right or wrong, only two people in pain, and no way to fix it.
—
Kit Rocha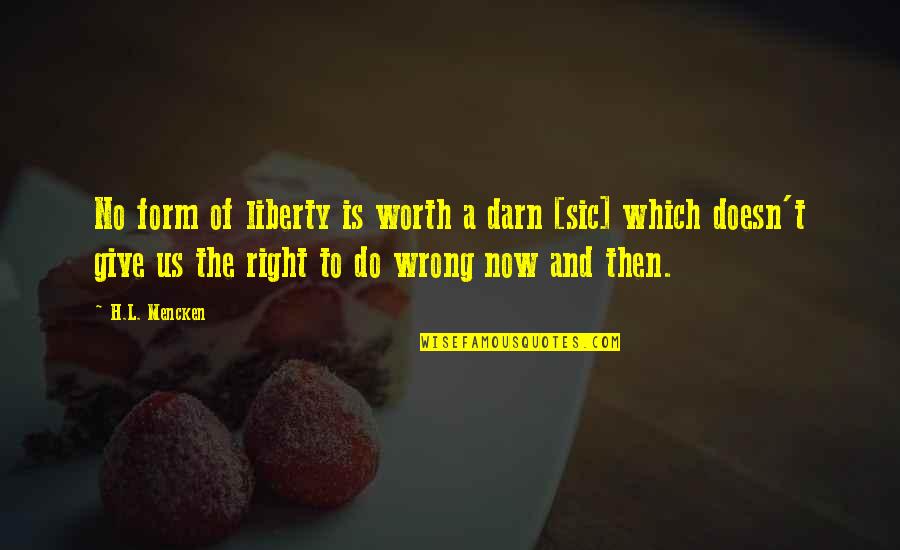 No form of liberty is worth a darn [sic] which doesn't give us the right to do wrong now and then.
—
H.L. Mencken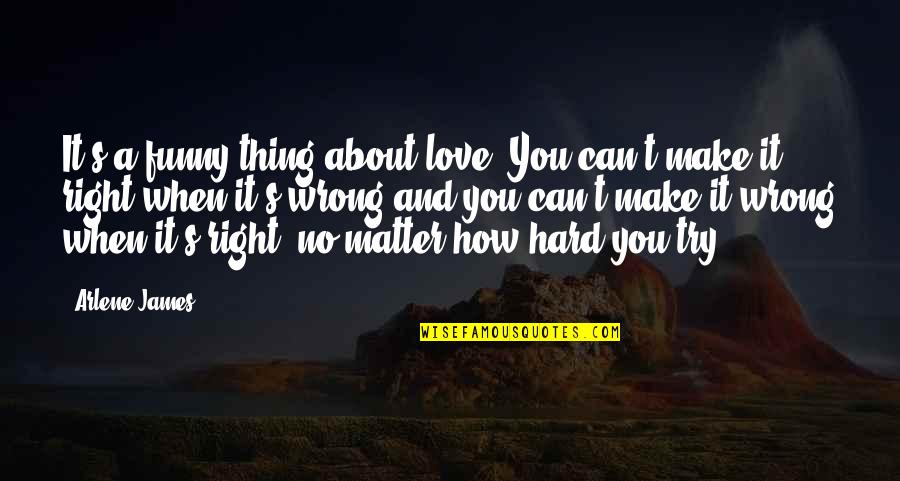 It's a funny thing about love. You can't make it right when it's wrong and you can't make it wrong when it's right, no matter how hard you try.
—
Arlene James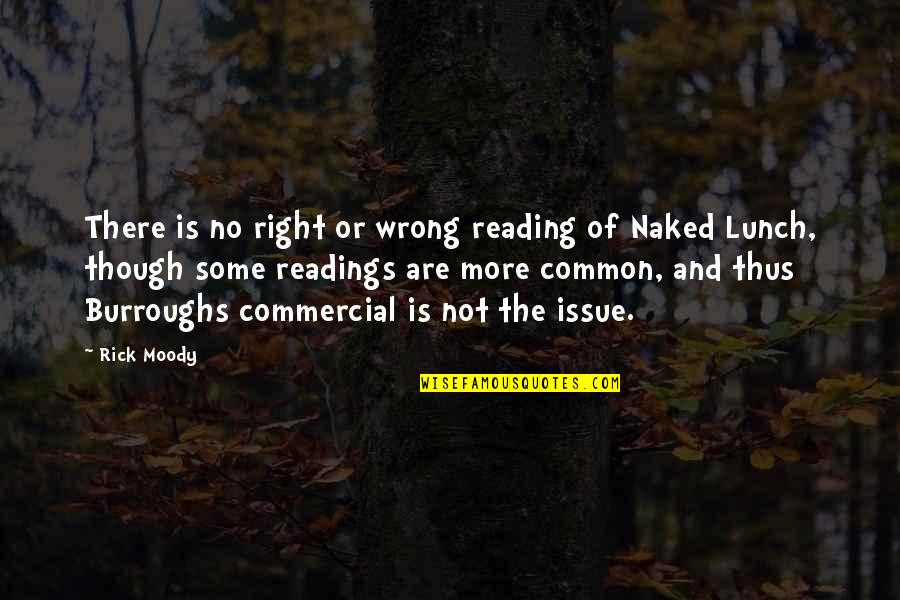 There is no right or wrong reading of Naked Lunch, though some readings are more common, and thus Burroughs commercial is not the issue.
—
Rick Moody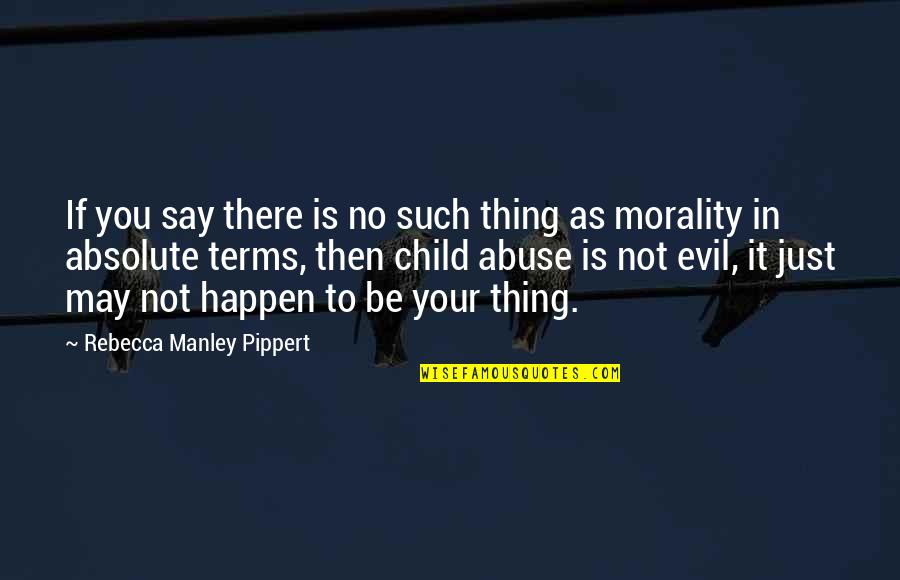 If you say there is no such thing as morality in absolute terms, then child abuse is not evil, it just may not happen to be your thing.
—
Rebecca Manley Pippert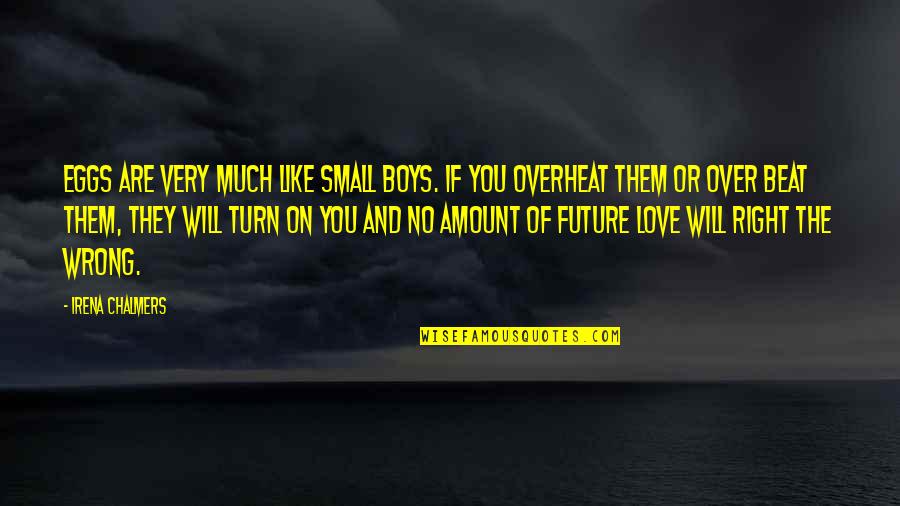 Eggs are very much like small boys. If you overheat them or over beat them, they will turn on you and no amount of future love will right the wrong.
—
Irena Chalmers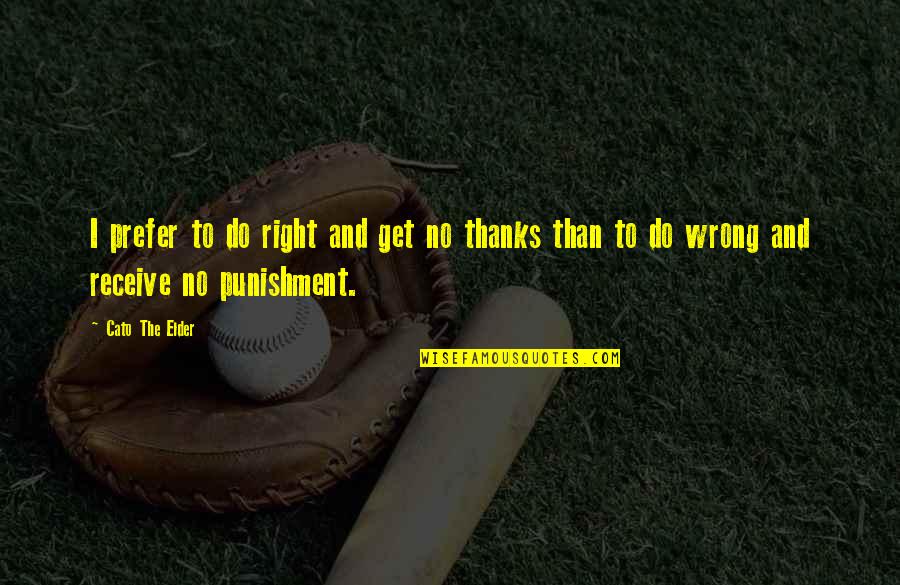 I prefer to do right and get no thanks than to do wrong and receive no punishment.
—
Cato The Elder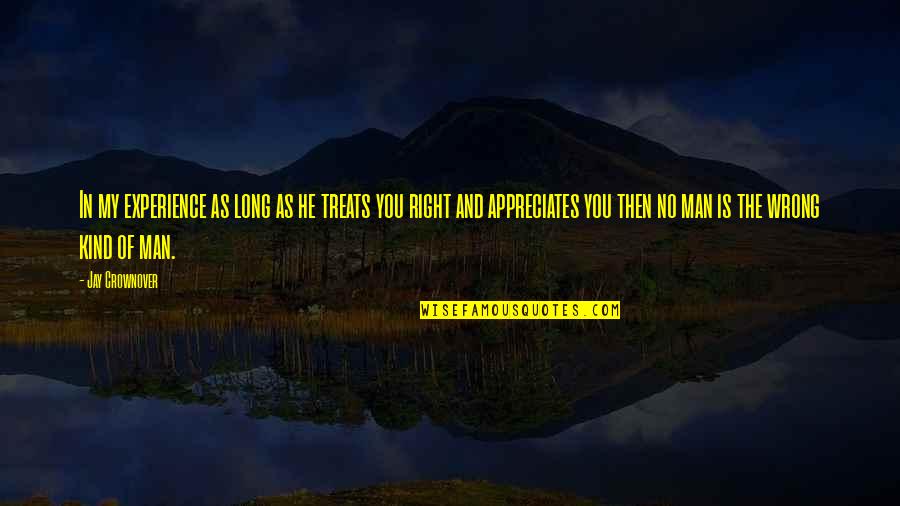 In my experience as long as he treats you right and appreciates you then no man is the wrong kind of man.
—
Jay Crownover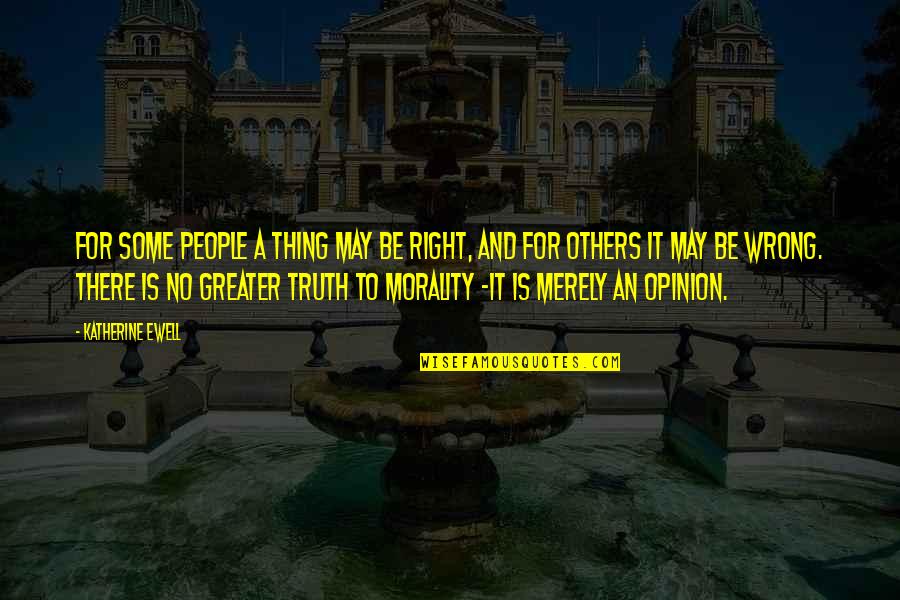 For some people a thing may be right, and for others it may be wrong. There is no greater truth to morality -it is merely an opinion.
—
Katherine Ewell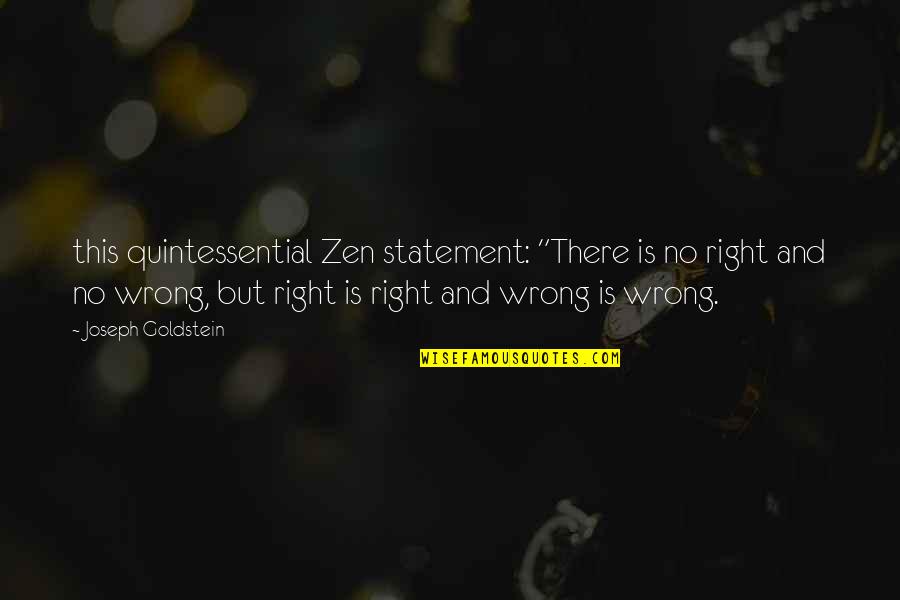 this quintessential Zen statement: "There is no right and no wrong, but right is right and wrong is wrong.
—
Joseph Goldstein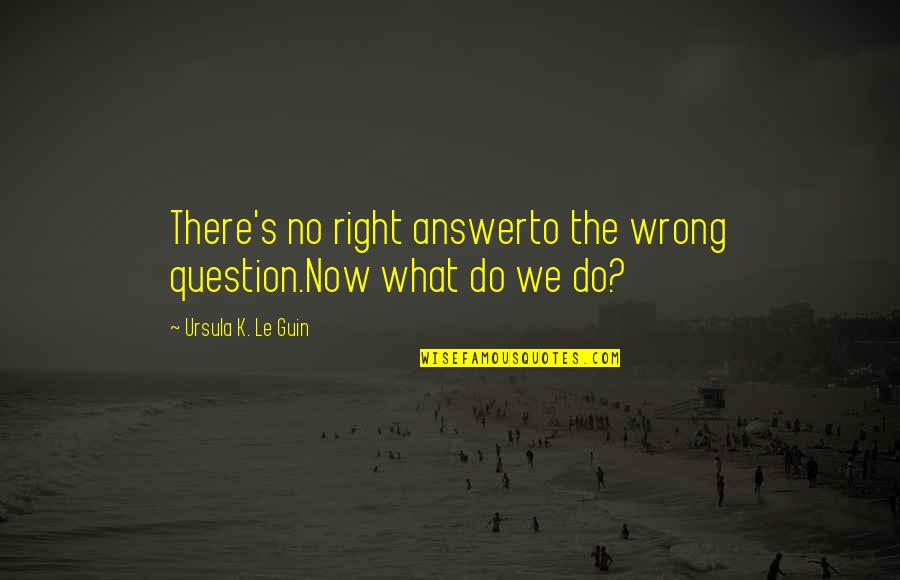 There's no right answer
to the wrong question.
Now what do we do? —
Ursula K. Le Guin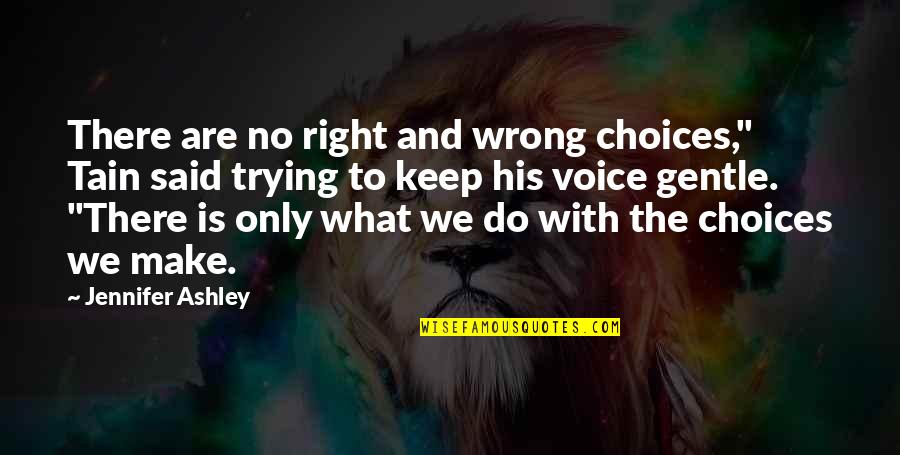 There are
no right and wrong
choices," Tain said trying to keep his voice gentle. "There is only what we do with the choices we make. —
Jennifer Ashley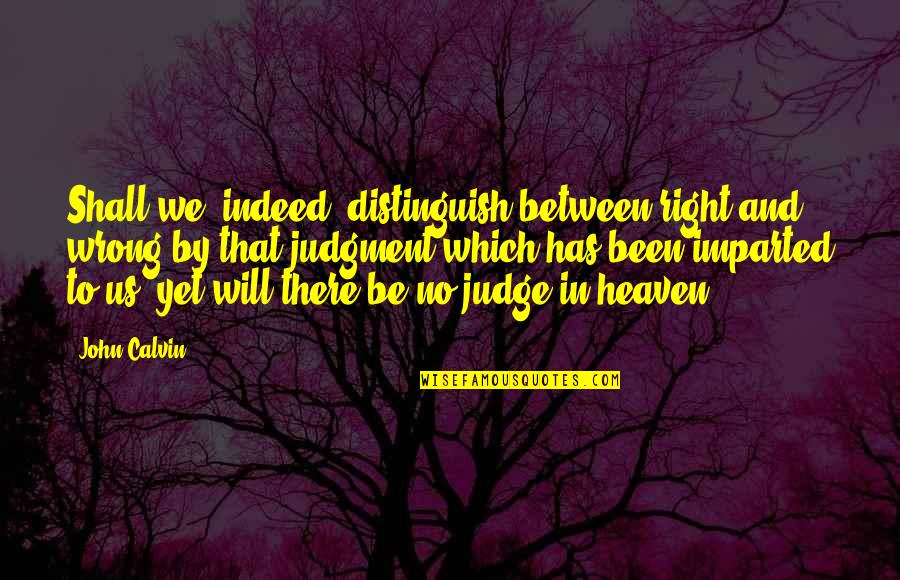 Shall we, indeed, distinguish between right and wrong by that judgment which has been imparted to us, yet will there be no judge in heaven? —
John Calvin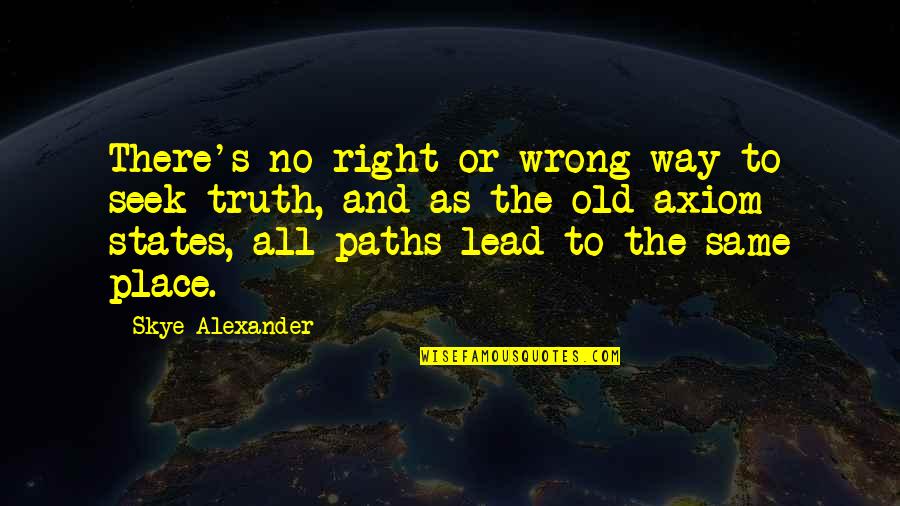 There's no right or wrong way to seek truth, and as the old axiom states, all paths lead to the same place. —
Skye Alexander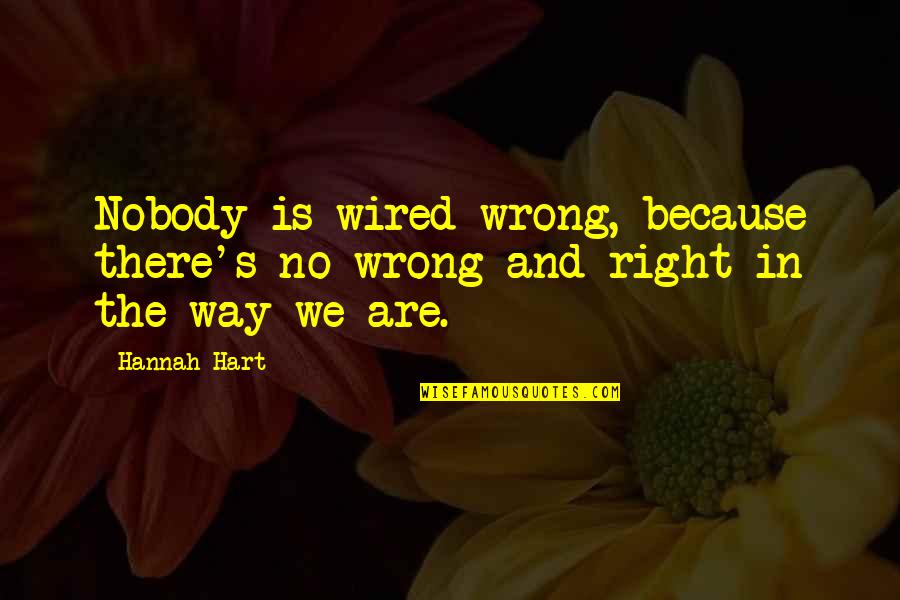 Nobody is wired wrong, because there's no wrong and right in the way we are. —
Hannah Hart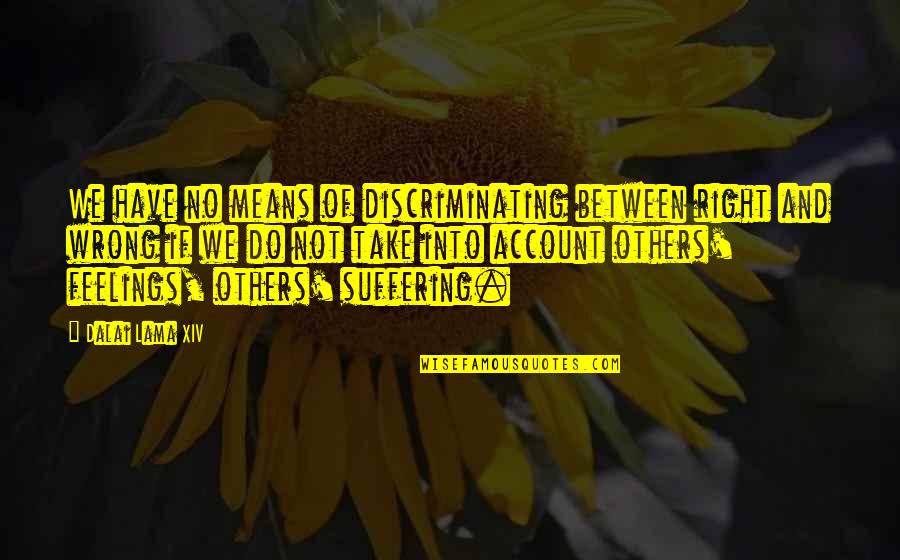 We have no means of discriminating between right and wrong if we do not take into account others' feelings, others' suffering. —
Dalai Lama XIV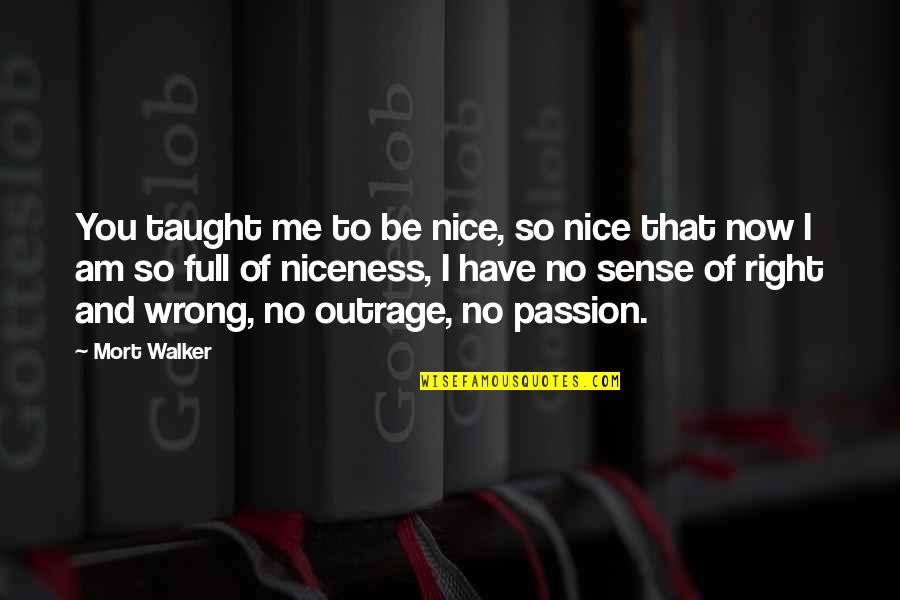 You taught me to be nice, so nice that now I am so full of niceness, I have no sense of right and wrong, no outrage, no passion. —
Mort Walker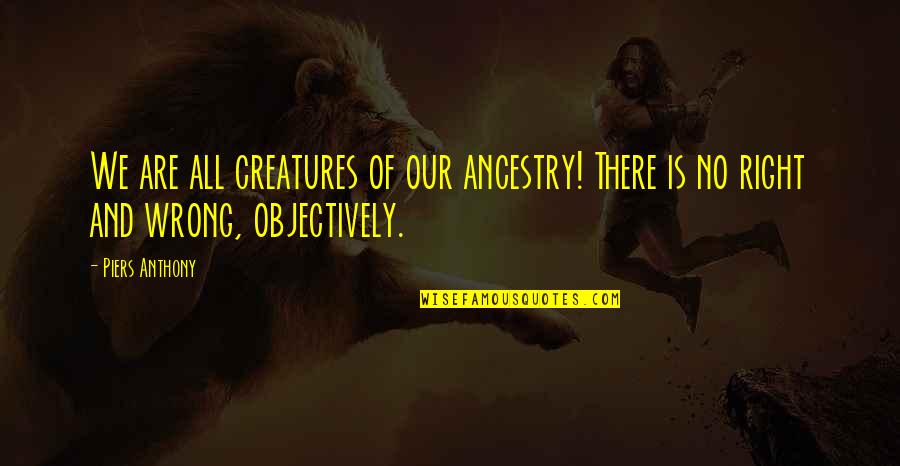 We are all creatures of our ancestry! There is
no right and wrong
, objectively. —
Piers Anthony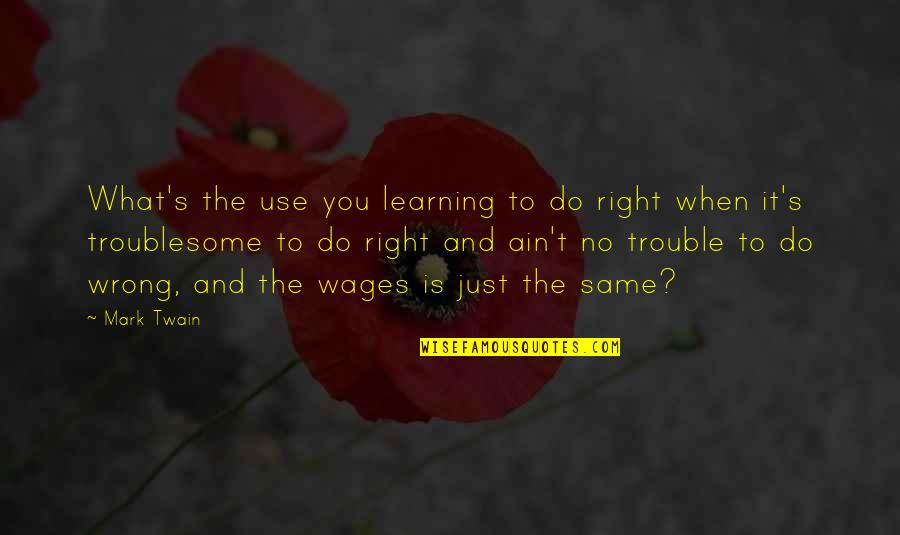 What's the use you learning to do right when it's troublesome to do right and ain't no trouble to do wrong, and the wages is just the same? —
Mark Twain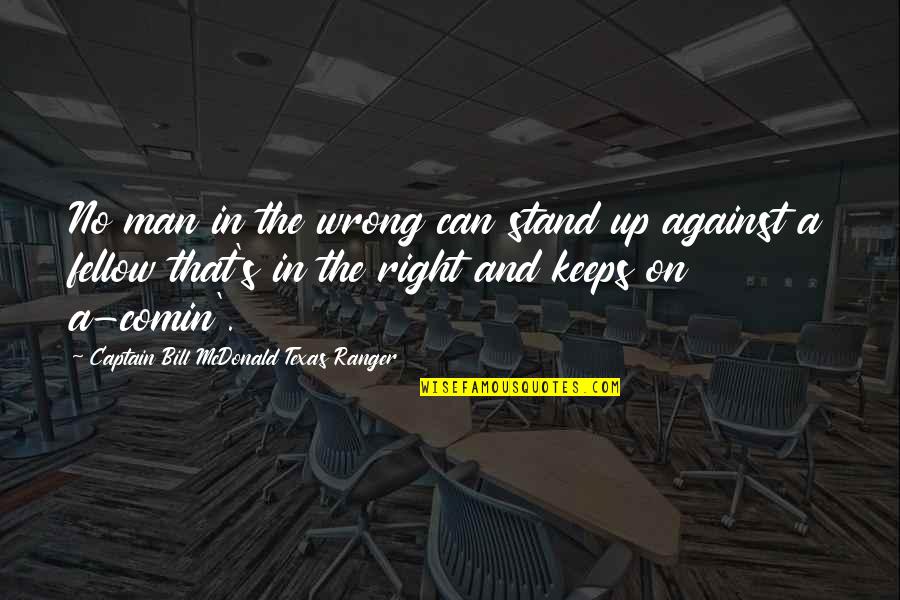 No man in the wrong can stand up against a fellow that's in the right and keeps on a-comin'. —
Captain Bill McDonald Texas Ranger
There's
no right and wrong
with feelings. There is only what there is." She —
Sarah Pinborough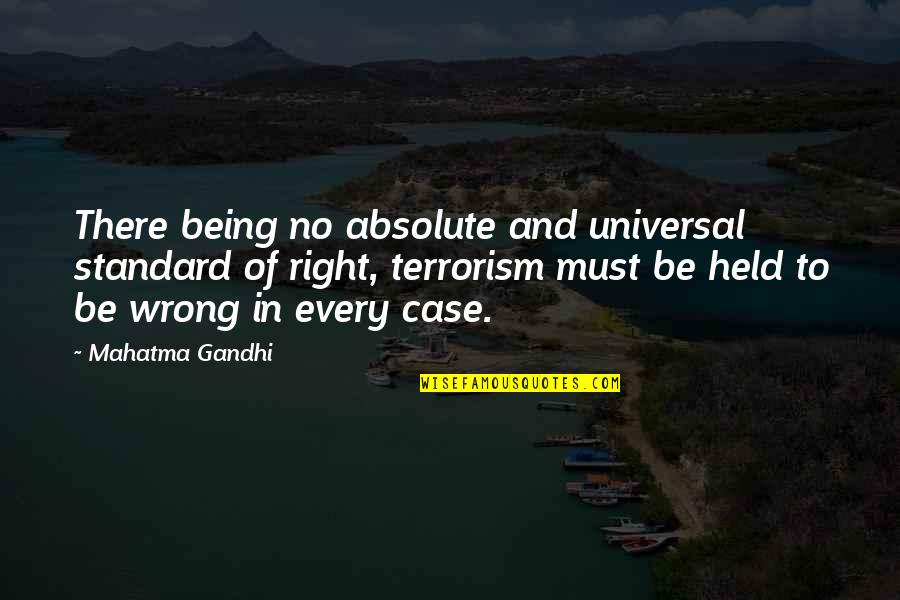 There being no absolute and universal standard of right, terrorism must be held to be wrong in every case. —
Mahatma Gandhi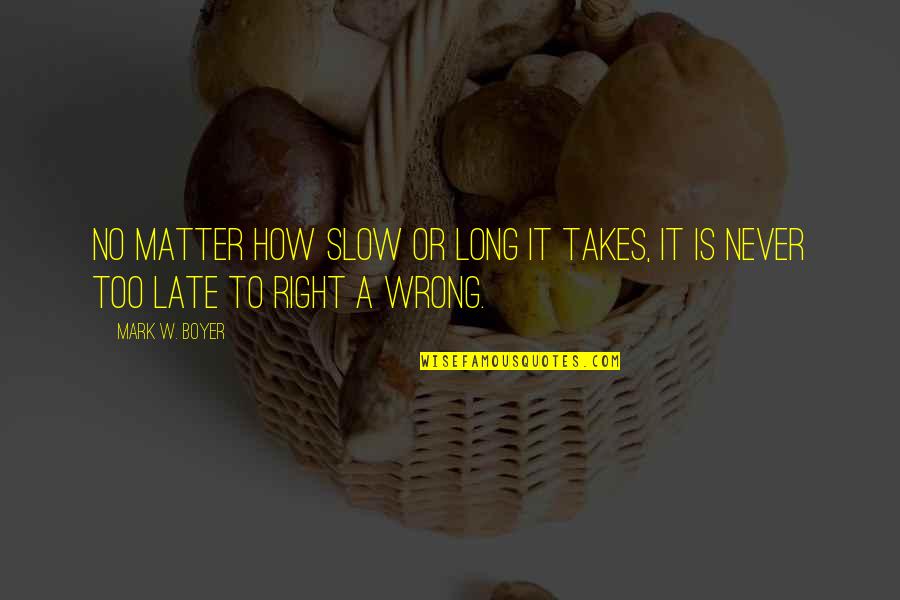 No matter how slow or long it takes, it is never too late to right a wrong. —
Mark W. Boyer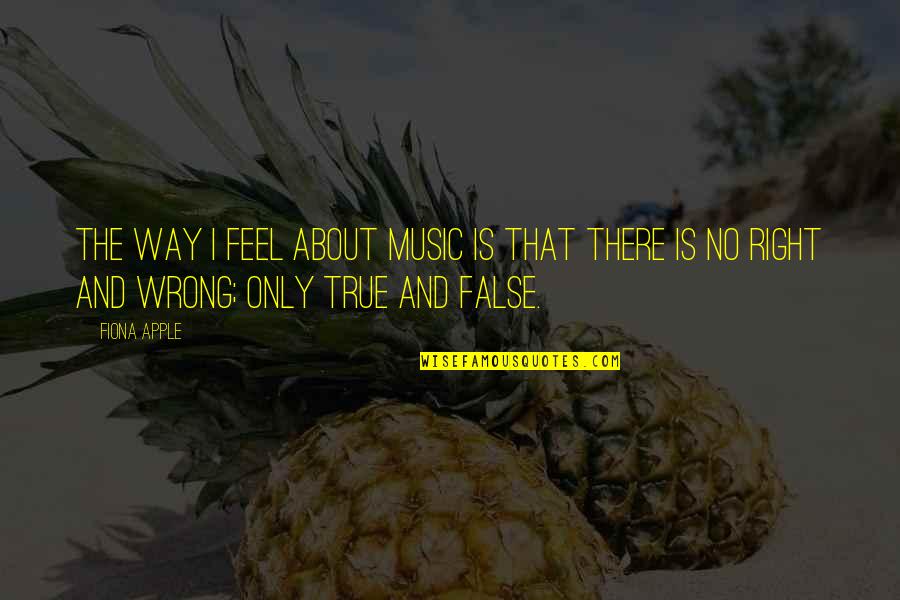 The way I feel about music is that there is
no right and wrong
; only true and false. —
Fiona Apple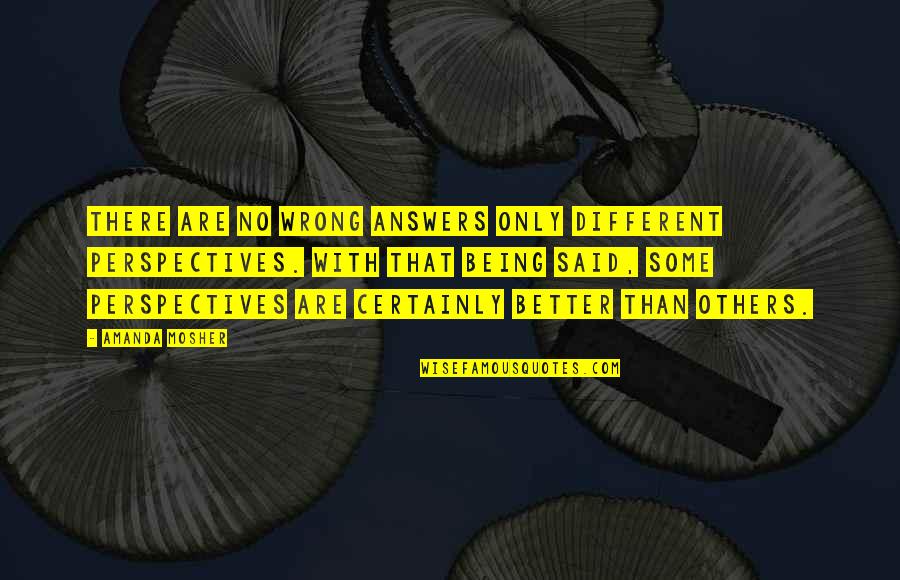 There are no wrong answers only different perspectives. With that being said, some perspectives are certainly better than others. —
Amanda Mosher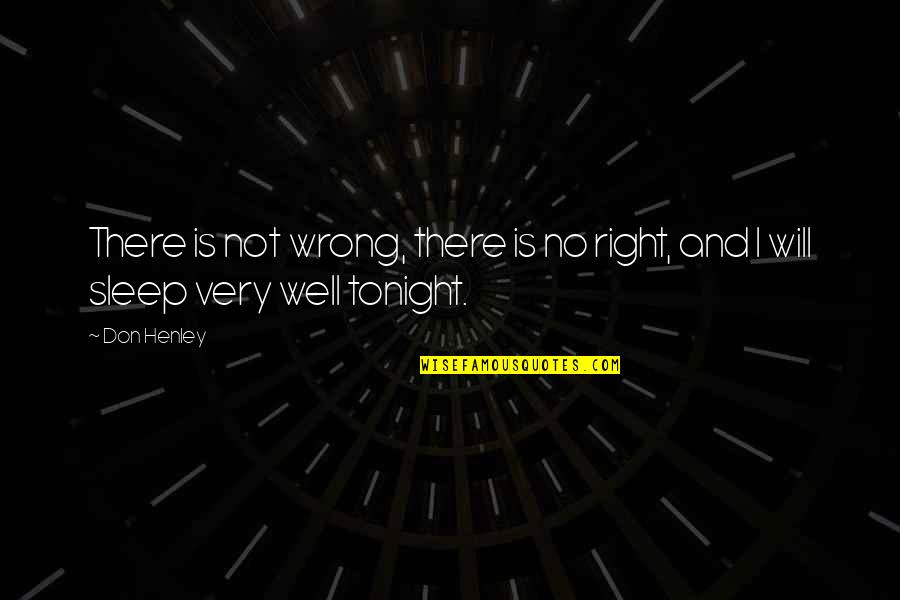 There is not wrong, there is no right, and I will sleep very well tonight. —
Don Henley
There is no honor in cruelty. —
Jocelyn Murray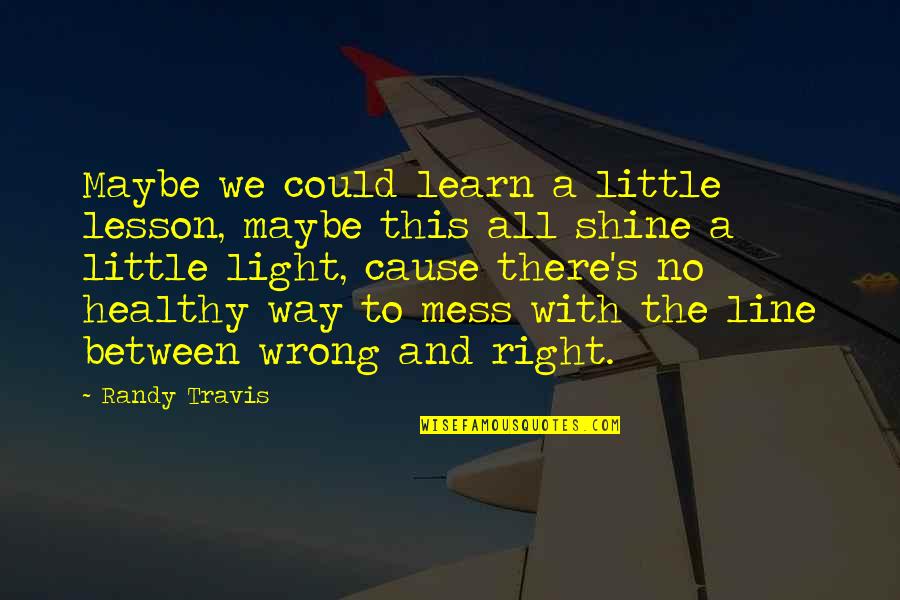 Maybe we could learn a little lesson, maybe this all shine a little light, cause there's no healthy way to mess with the line between wrong and right. —
Randy Travis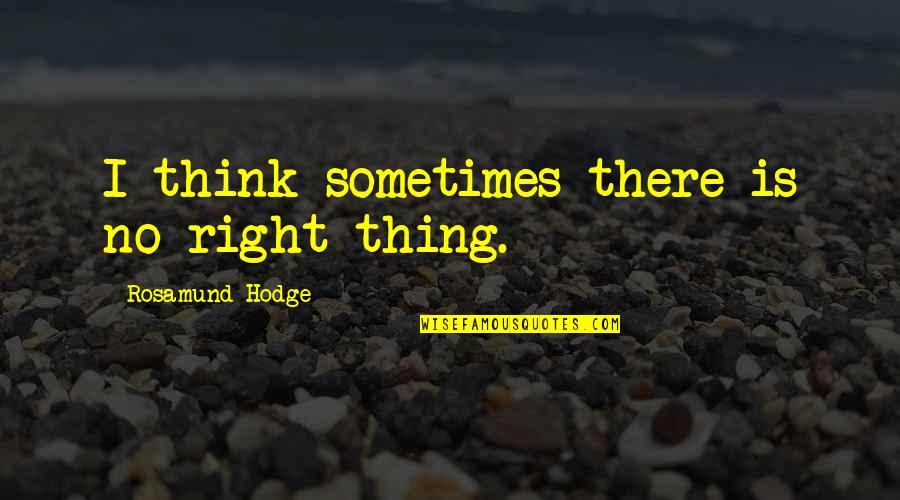 I think sometimes there is no right thing. —
Rosamund Hodge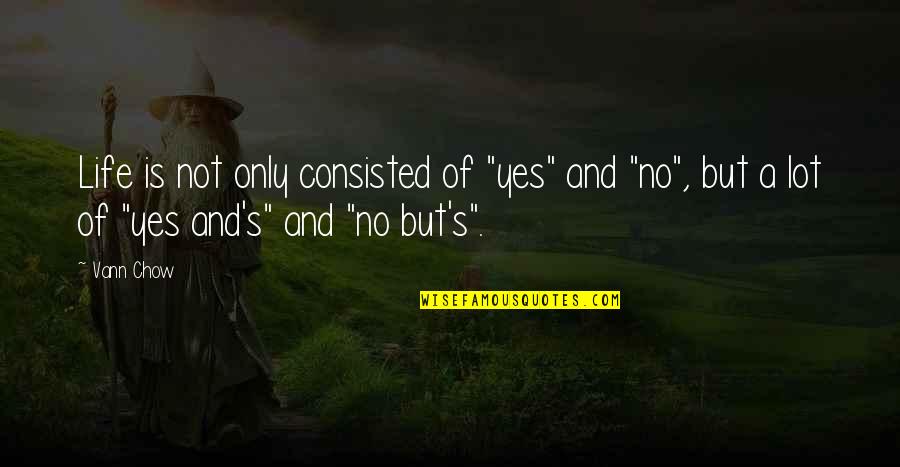 Life is not only consisted of "yes" and "no", but a lot of "yes and's" and "no but's". —
Vann Chow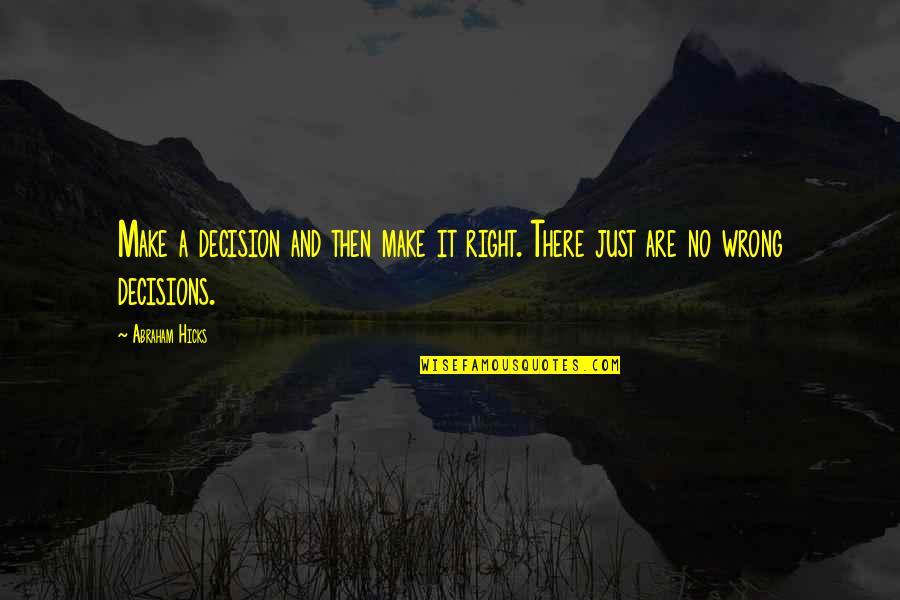 Make a decision and then make it right. There just are no wrong decisions. —
Abraham Hicks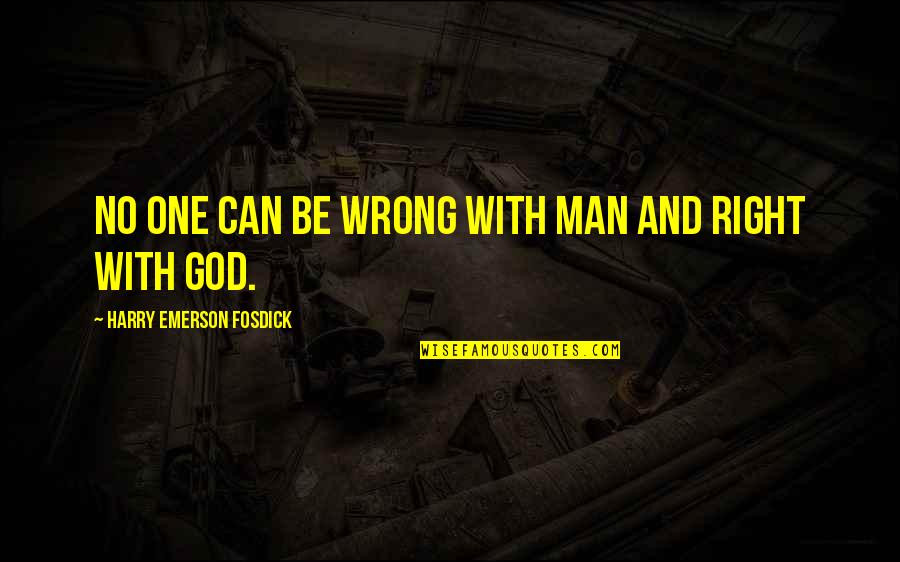 No one can be wrong with man and right with God. —
Harry Emerson Fosdick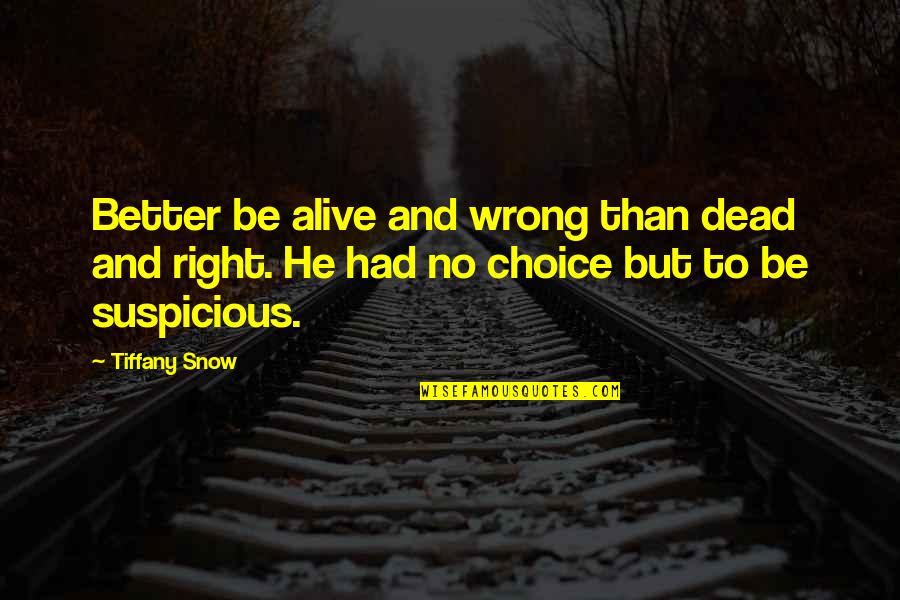 Better be alive and wrong than dead and right. He had no choice but to be suspicious. —
Tiffany Snow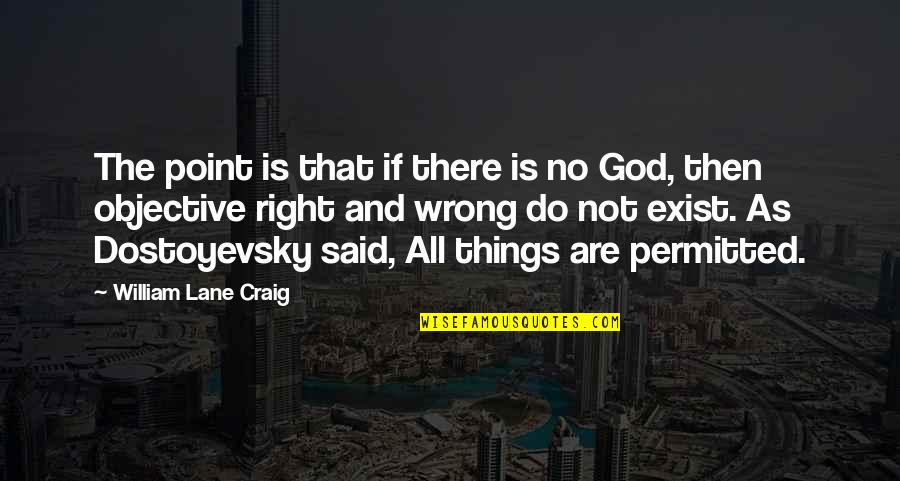 The point is that if there is no God, then objective right and wrong do not exist. As Dostoyevsky said, All things are permitted. —
William Lane Craig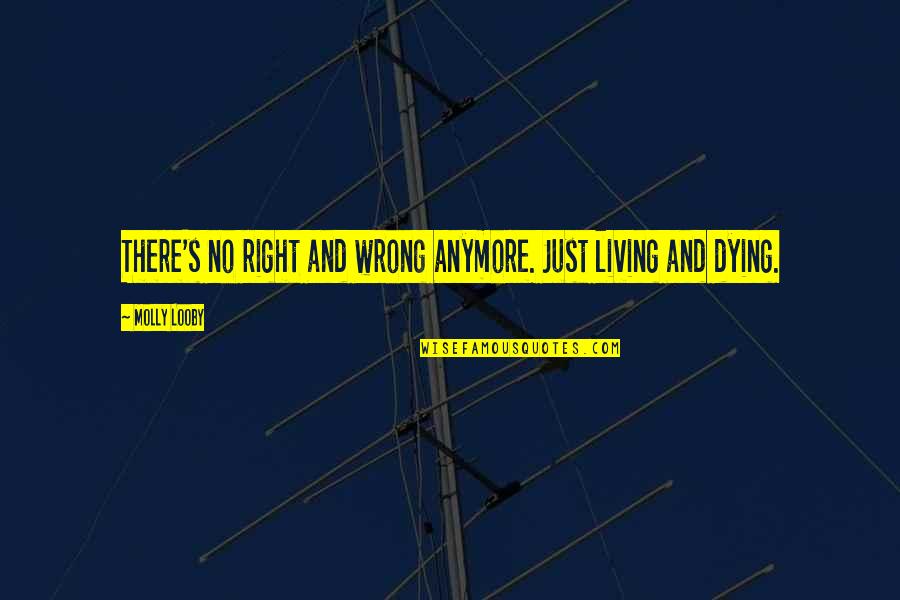 There's
no right and wrong
anymore. Just living and dying. —
Molly Looby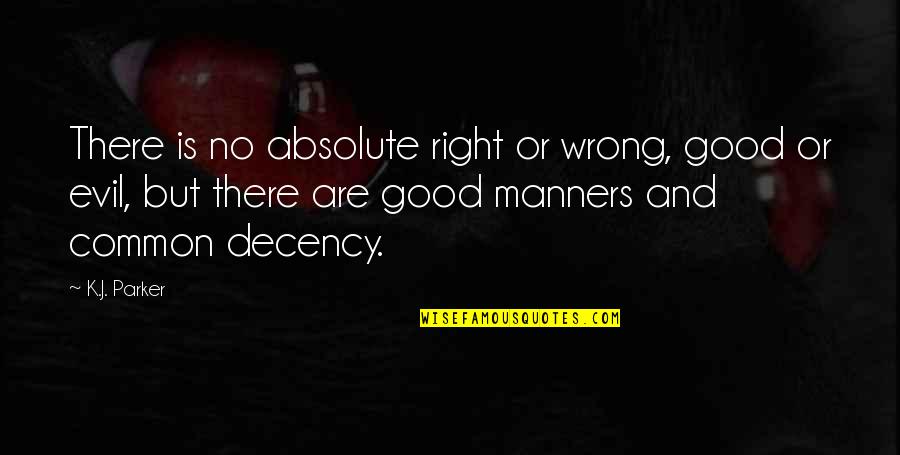 There is no absolute right or wrong, good or evil, but there are good manners and common decency. —
K.J. Parker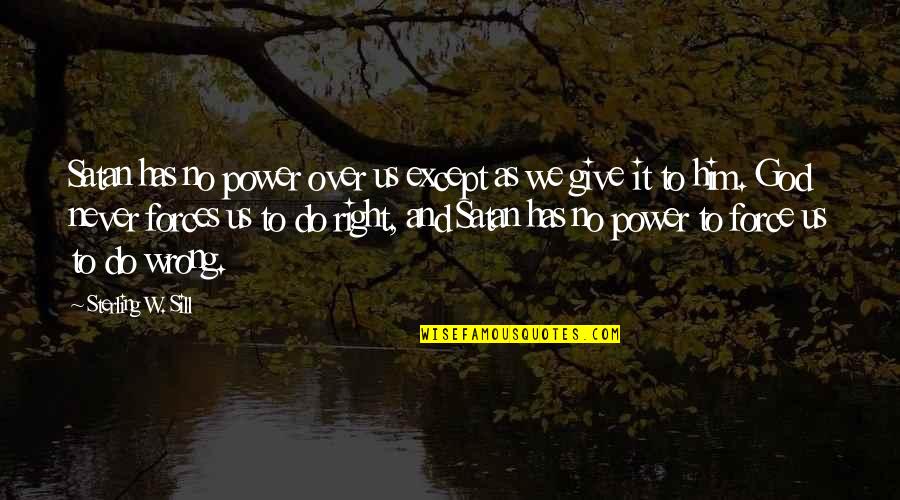 Satan has no power over us except as we give it to him. God never forces us to do right, and Satan has no power to force us to do wrong. —
Sterling W. Sill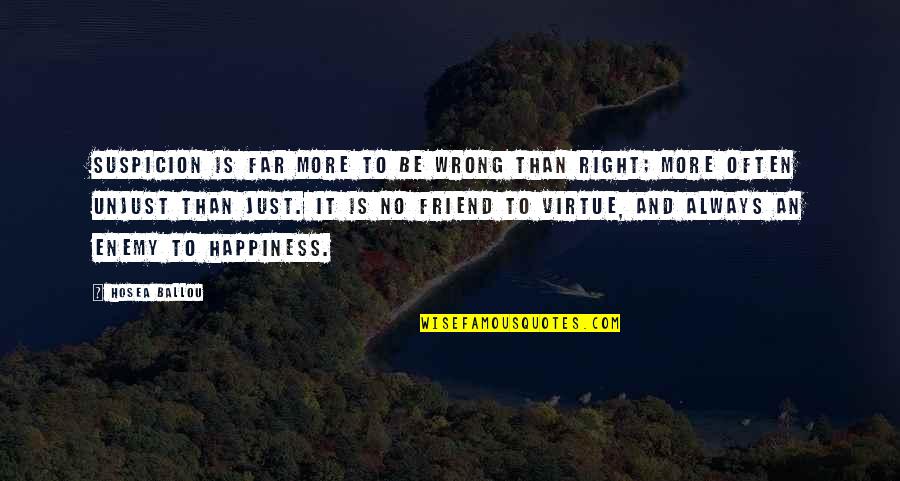 Suspicion is far more to be wrong than right; more often unjust than just. It is no friend to virtue, and always an enemy to happiness. —
Hosea Ballou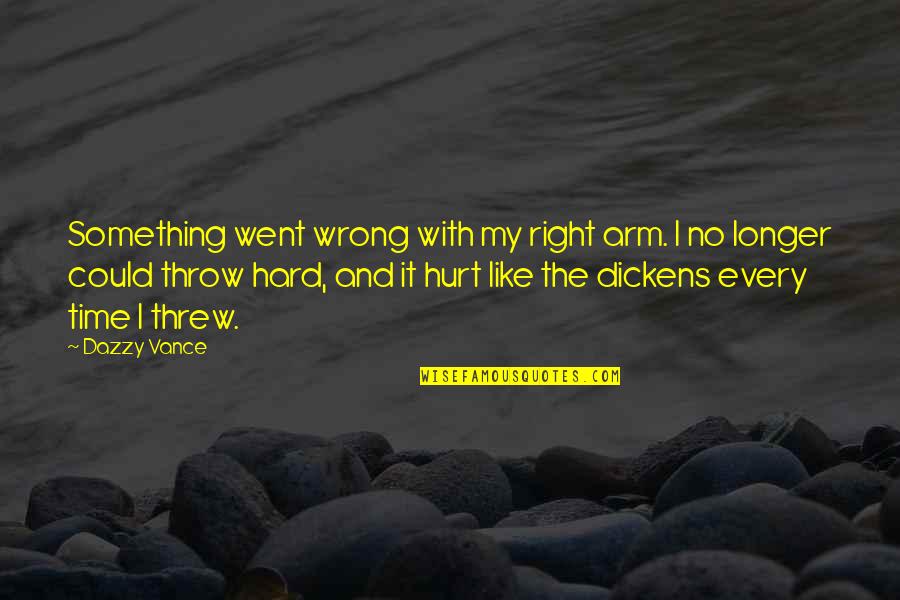 Something went wrong with my right arm. I no longer could throw hard, and it hurt like the dickens every time I threw. —
Dazzy Vance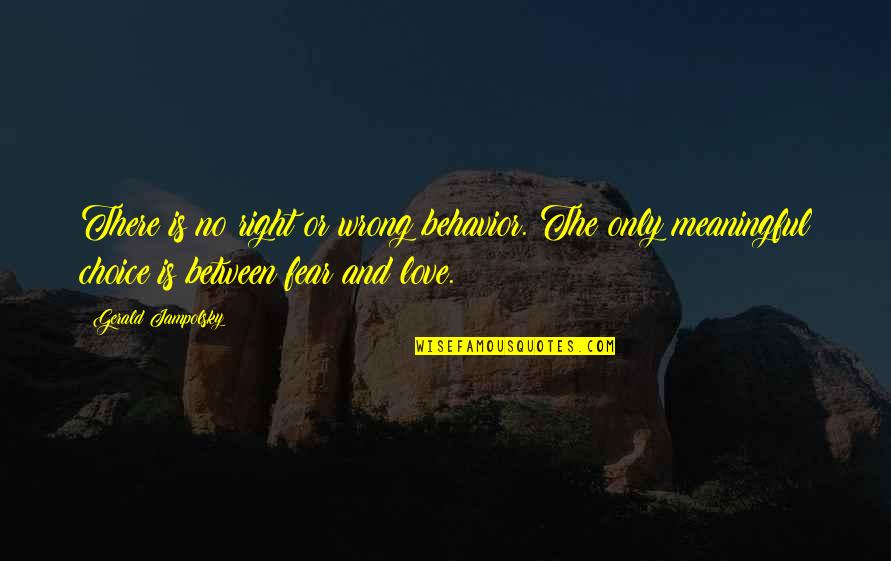 There is no right or wrong behavior. The only meaningful choice is between fear and love. —
Gerald Jampolsky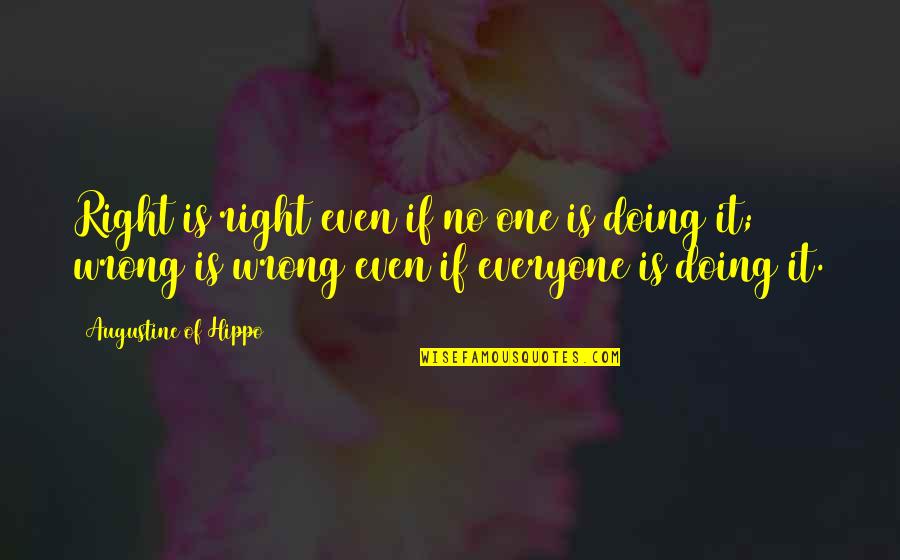 Right is right even if no one is doing it; wrong is wrong even if everyone is doing it. —
Augustine Of Hippo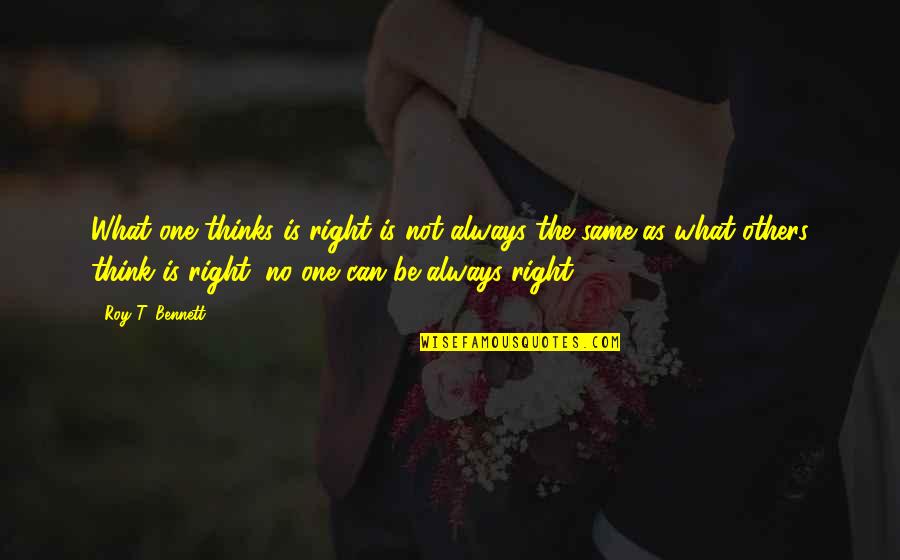 What one thinks is right is not always the same as what others think is right; no one can be always right. —
Roy T. Bennett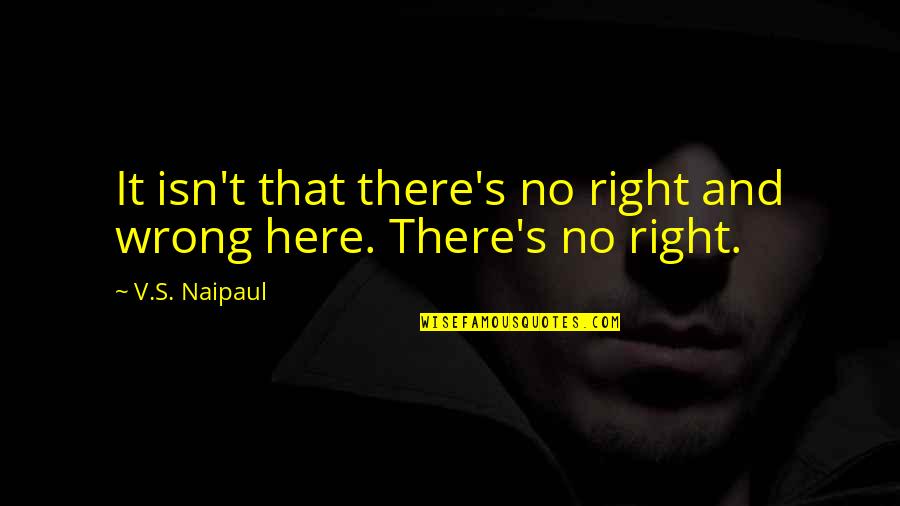 It isn't that there's
no right and wrong
here. There's no right. —
V.S. Naipaul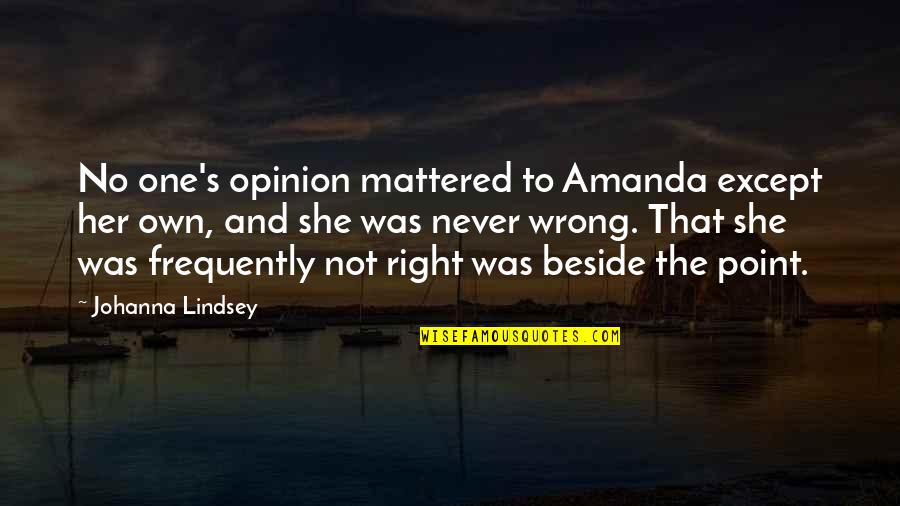 No one's opinion mattered to Amanda except her own, and she was never wrong. That she was frequently not right was beside the point. —
Johanna Lindsey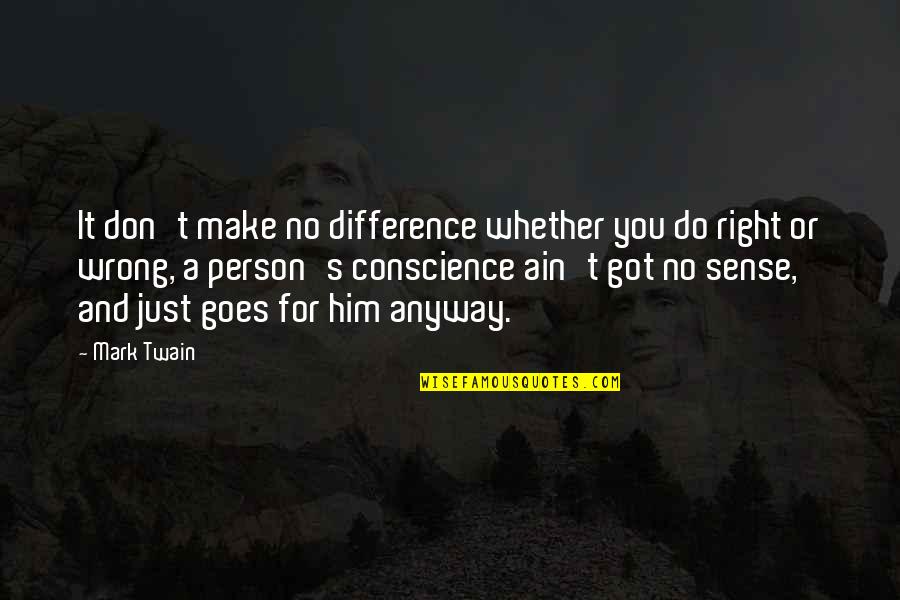 It don't make no difference whether you do right or wrong, a person's conscience ain't got no sense, and just goes for him anyway. —
Mark Twain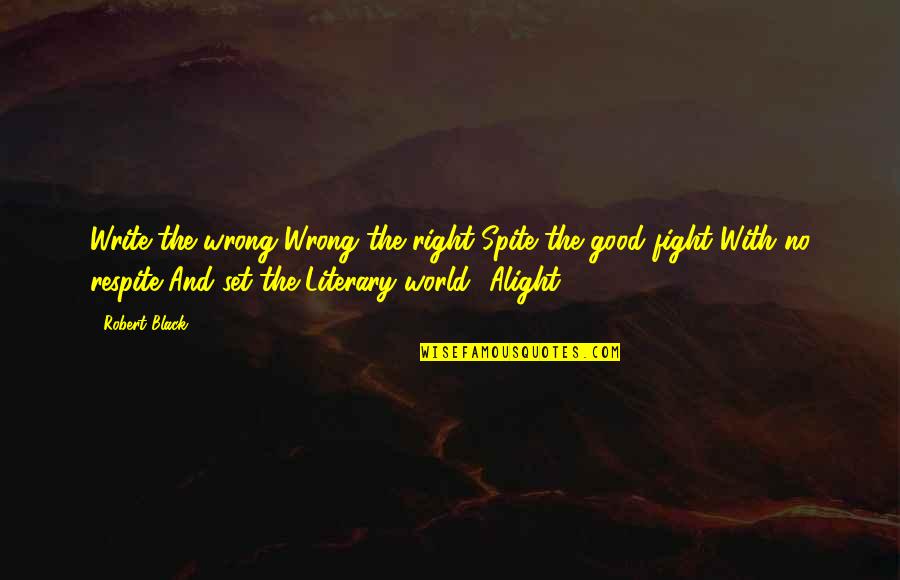 Write the wrong
Wrong the right
Spite the good fight
With no respite
And set the
Literary world
Alight —
Robert Black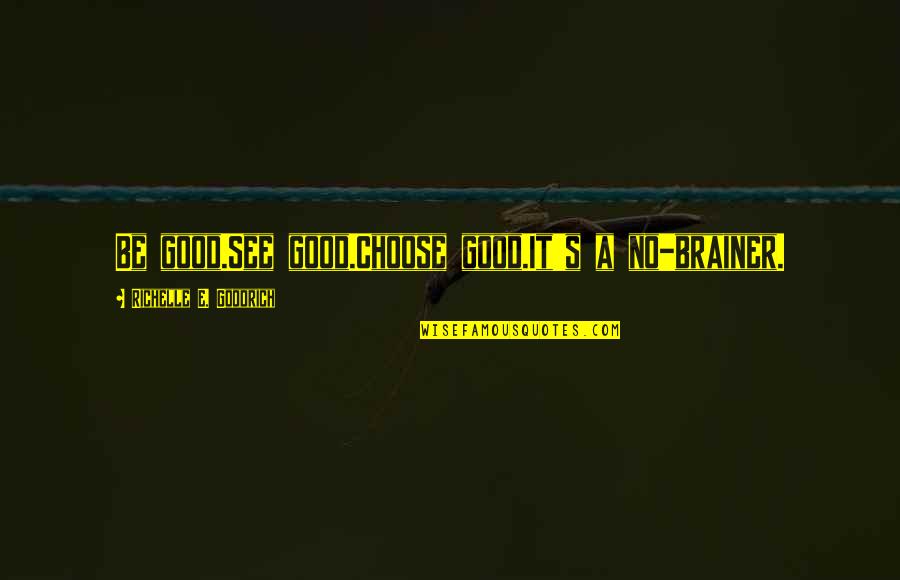 Be good.
See good.
Choose good.
It's a no-brainer. —
Richelle E. Goodrich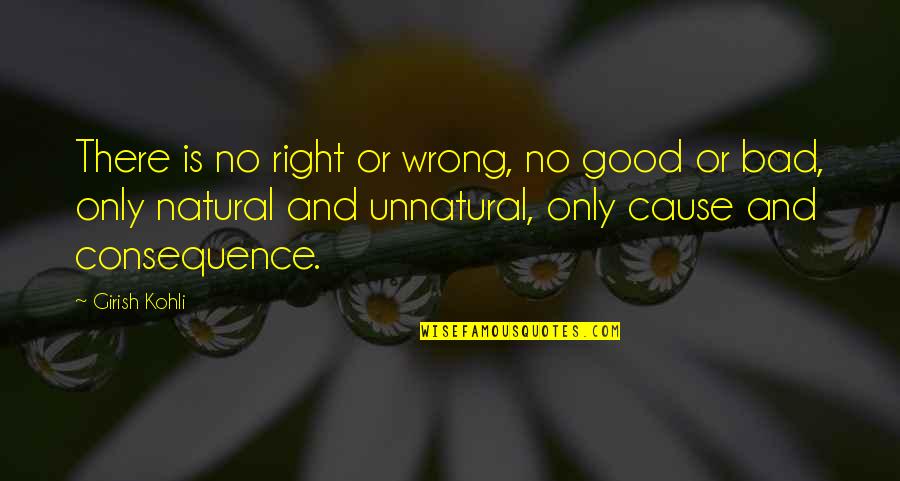 There is no right or wrong, no good or bad, only natural and unnatural, only cause and consequence. —
Girish Kohli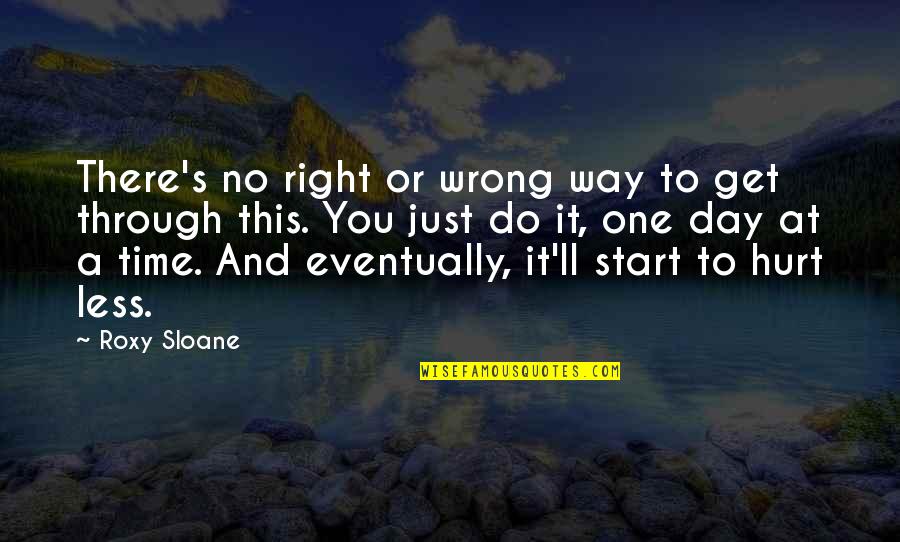 There's no right or wrong way to get through this. You just do it, one day at a time. And eventually, it'll start to hurt less. —
Roxy Sloane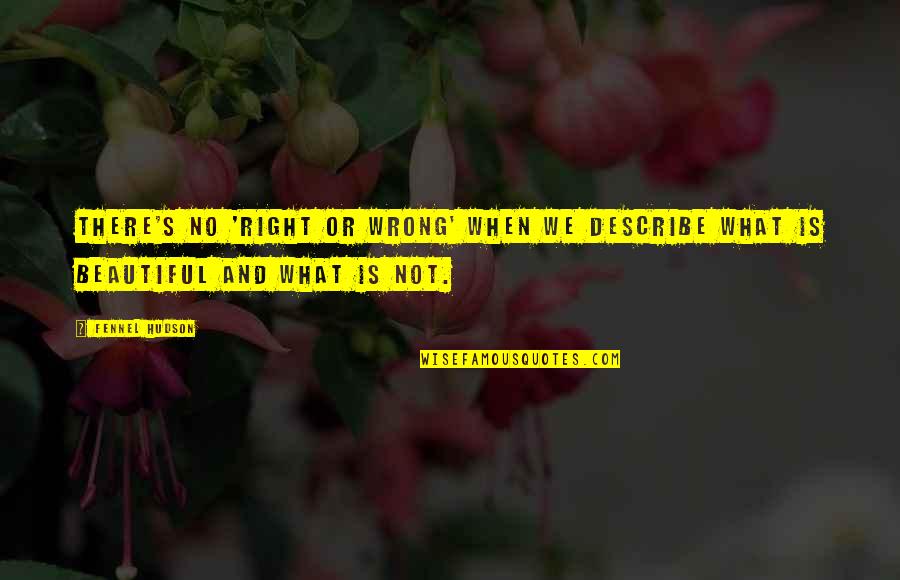 There's no 'right or wrong' when we describe what is beautiful and what is not. —
Fennel Hudson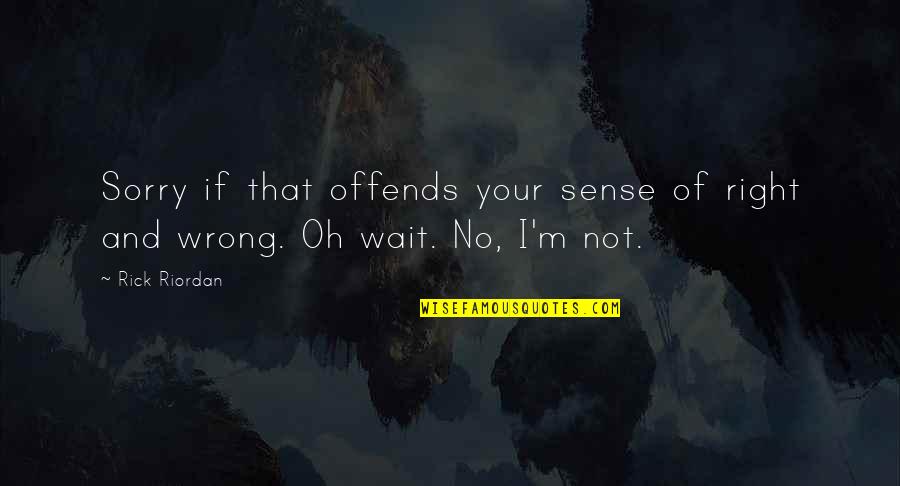 Sorry if that offends your sense of right and wrong. Oh wait. No, I'm not. —
Rick Riordan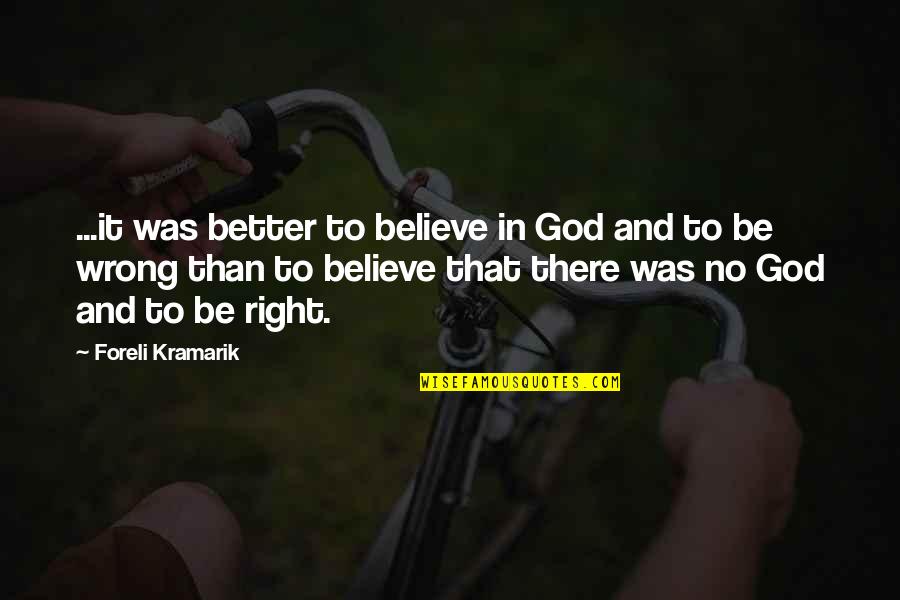 ...it was better to believe in God and to be wrong than to believe that there was no God and to be right. —
Foreli Kramarik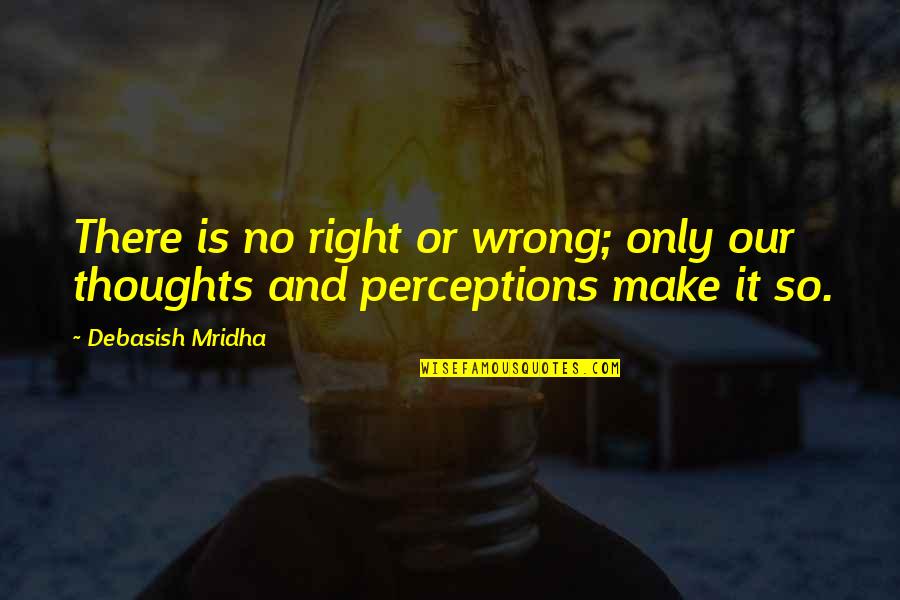 There is no right or wrong; only our thoughts and perceptions make it so. —
Debasish Mridha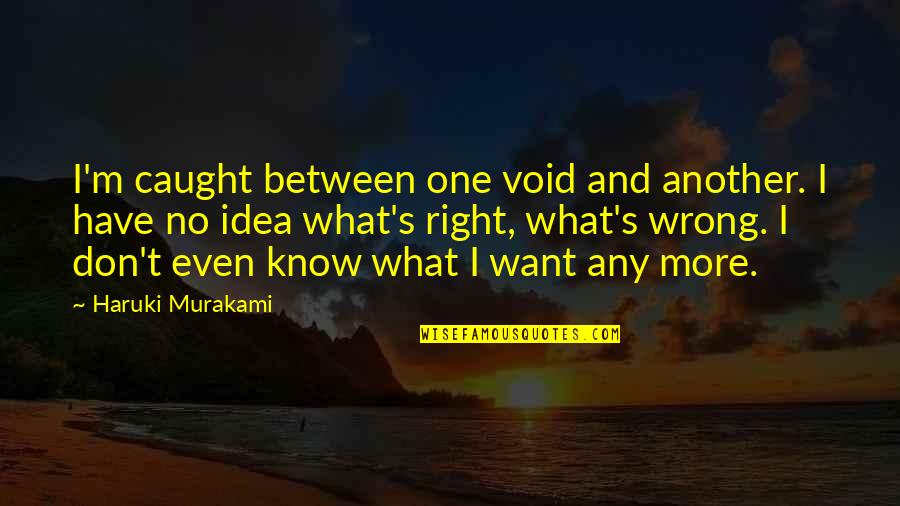 I'm caught between one void and another. I have no idea what's right, what's wrong. I don't even know what I want any more. —
Haruki Murakami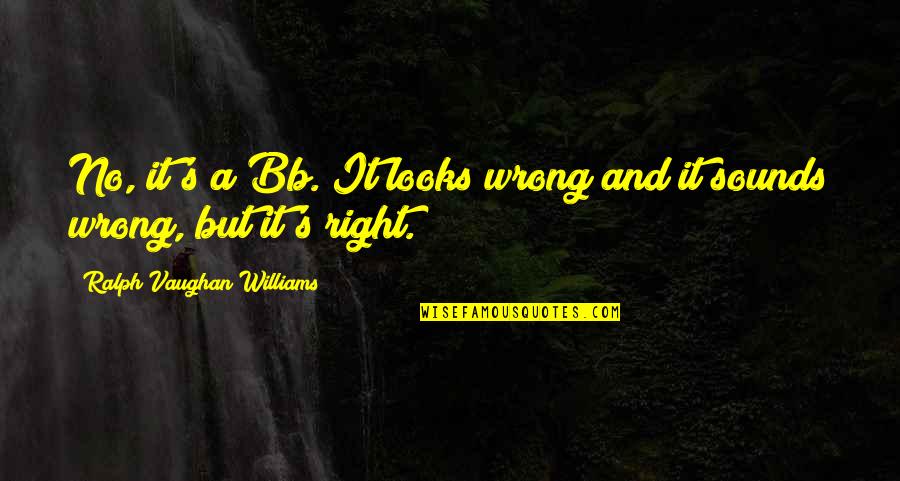 No, it's a Bb. It looks wrong and it sounds wrong, but it's right. —
Ralph Vaughan Williams
I think when you know so deep in your heart that you just to listen to your intuition and follow your heart, theres no right or wrong thing to do. —
Kim Kardashian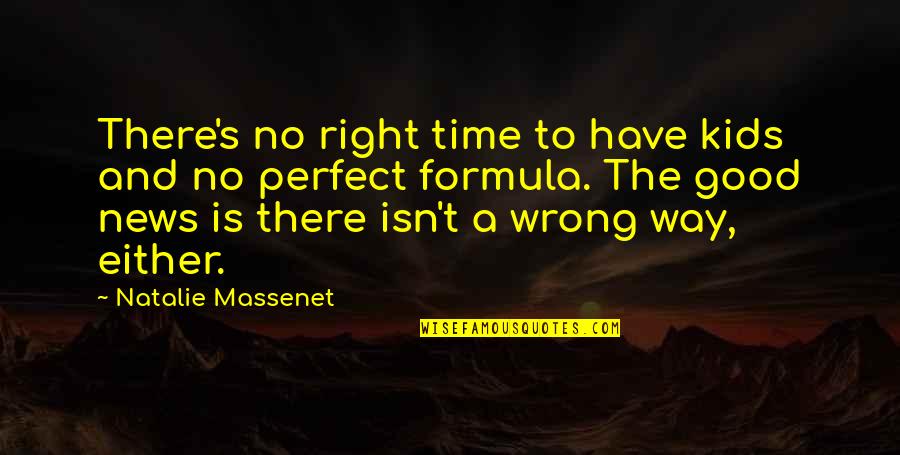 There's no right time to have kids and no perfect formula. The good news is there isn't a wrong way, either. —
Natalie Massenet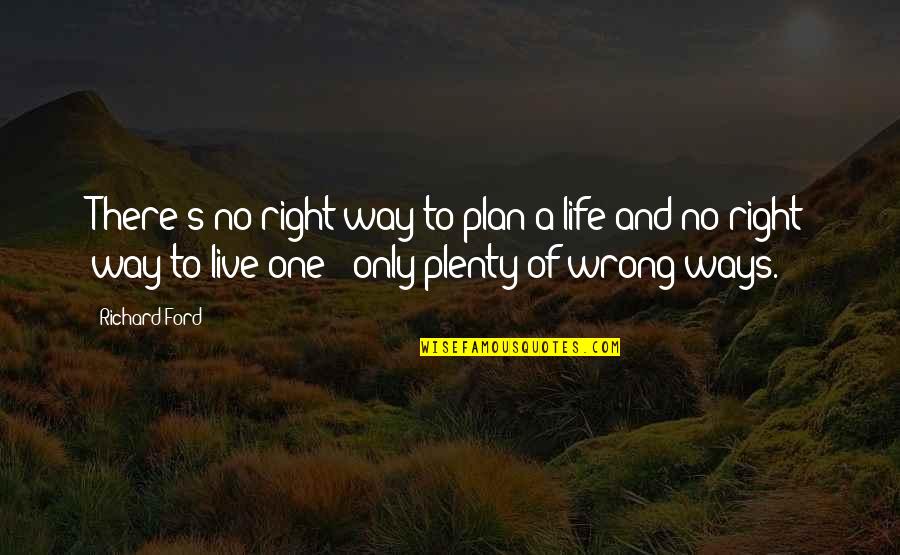 There's no right way to plan a life and no right way to live one - only plenty of wrong ways. —
Richard Ford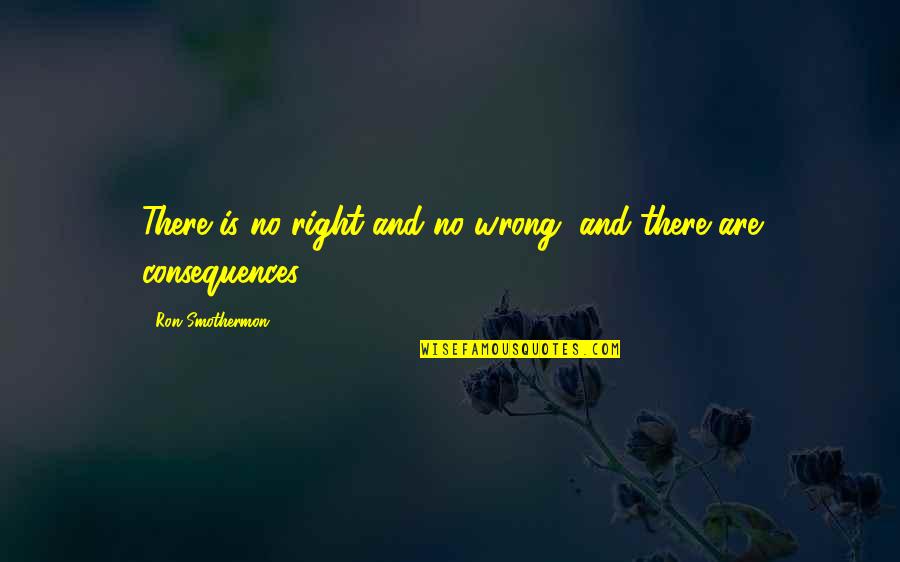 There is no right and no wrong, and there are consequences —
Ron Smothermon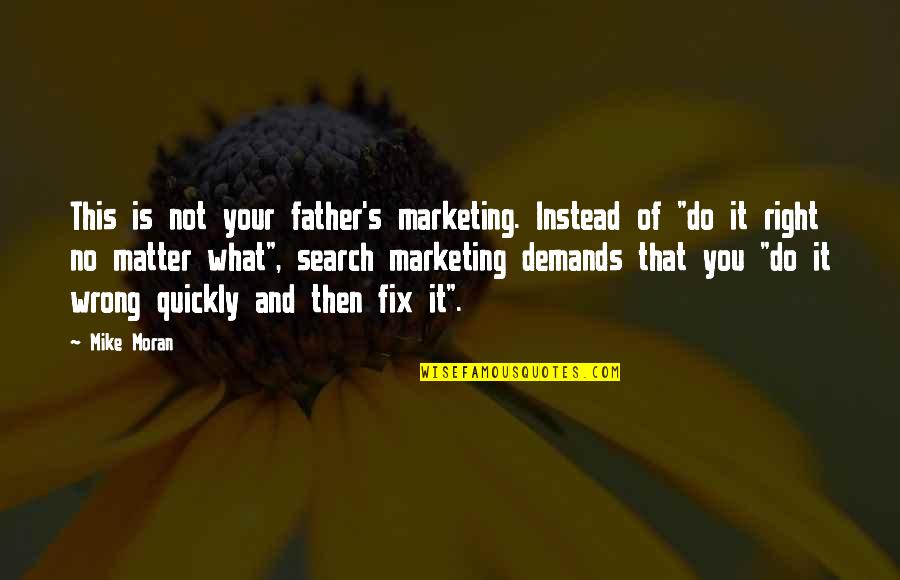 This is not your father's marketing. Instead of "do it right no matter what", search marketing demands that you "do it wrong quickly and then fix it". —
Mike Moran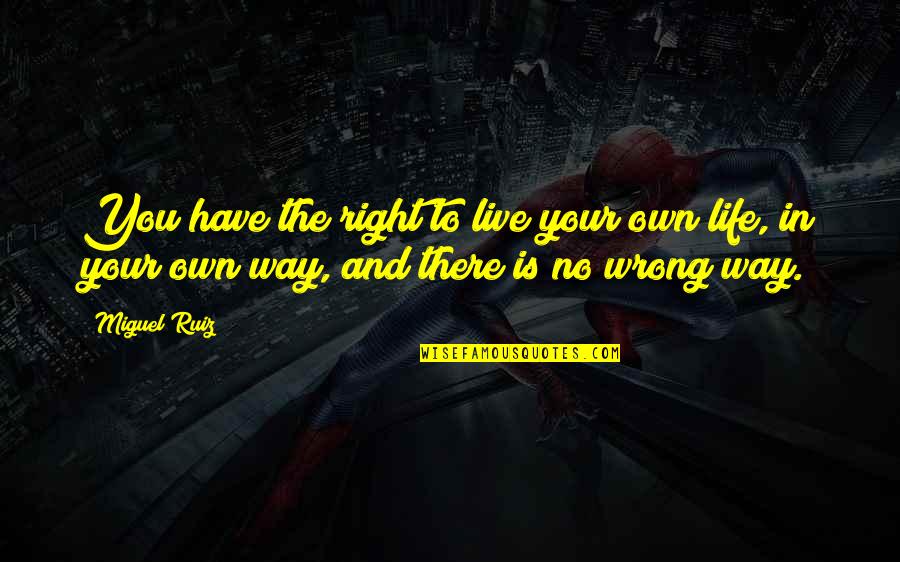 You have the right to live your own life, in your own way, and there is no wrong way. —
Miguel Ruiz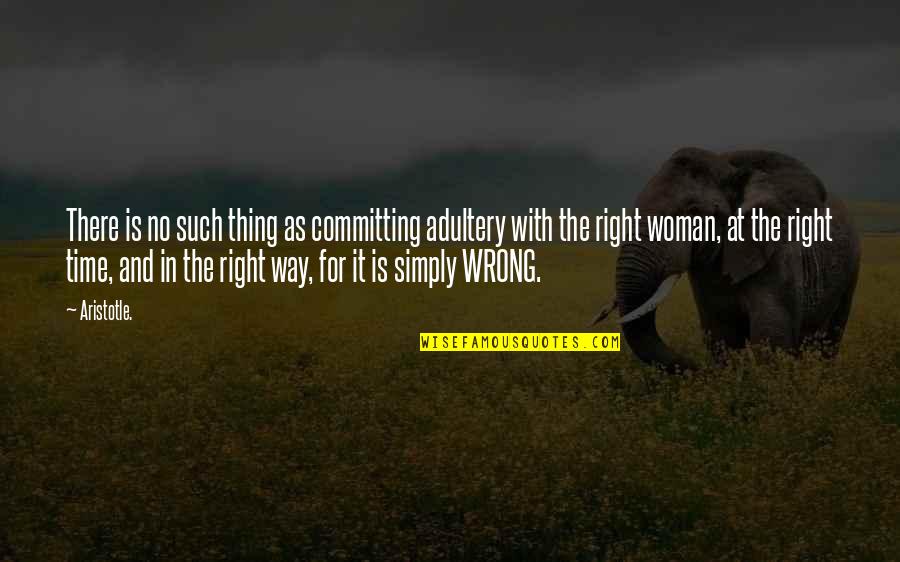 There is no such thing as committing adultery with the right woman, at the right time, and in the right way, for it is simply WRONG. —
Aristotle.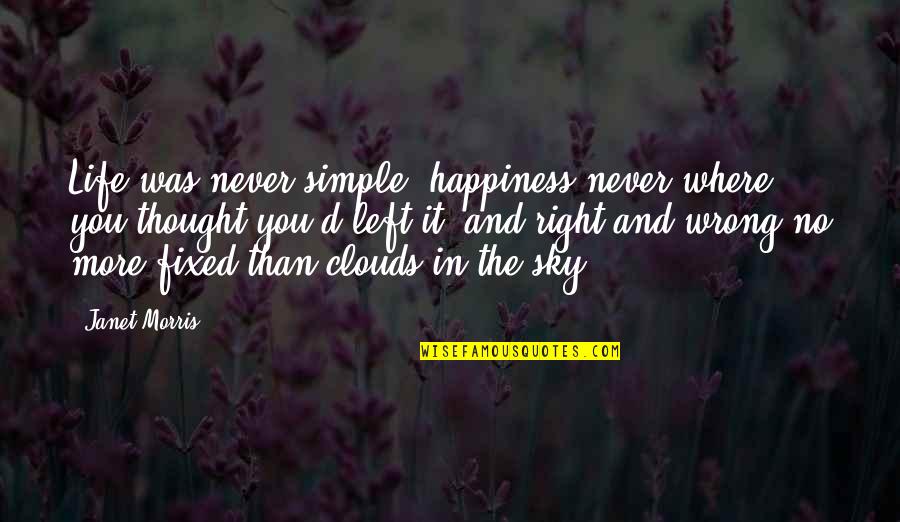 Life was never simple, happiness never where you thought you'd left it, and right and wrong no more fixed than clouds in the sky. —
Janet Morris