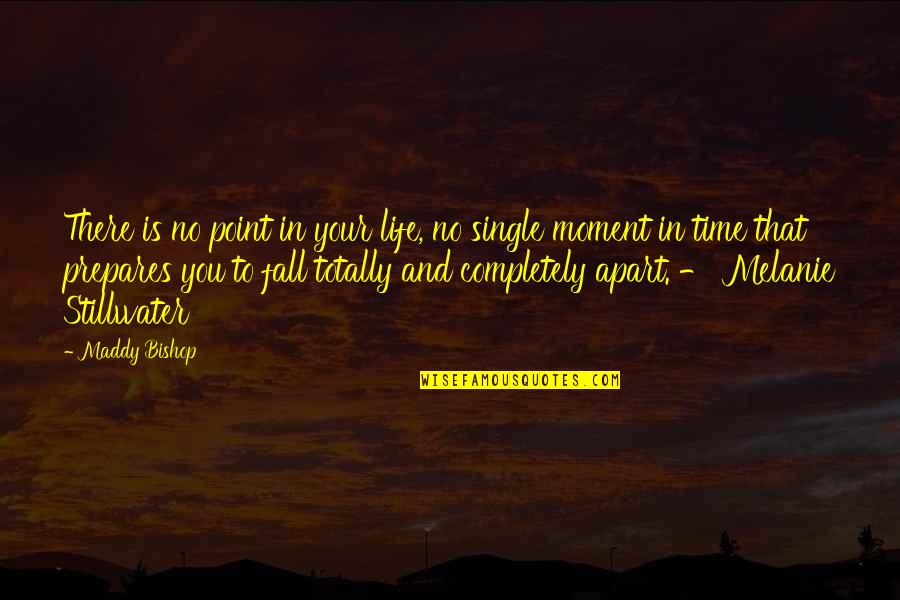 There is no point in your life, no single moment in time that prepares you to fall totally and completely apart. - Melanie Stillwater
—
Maddy Bishop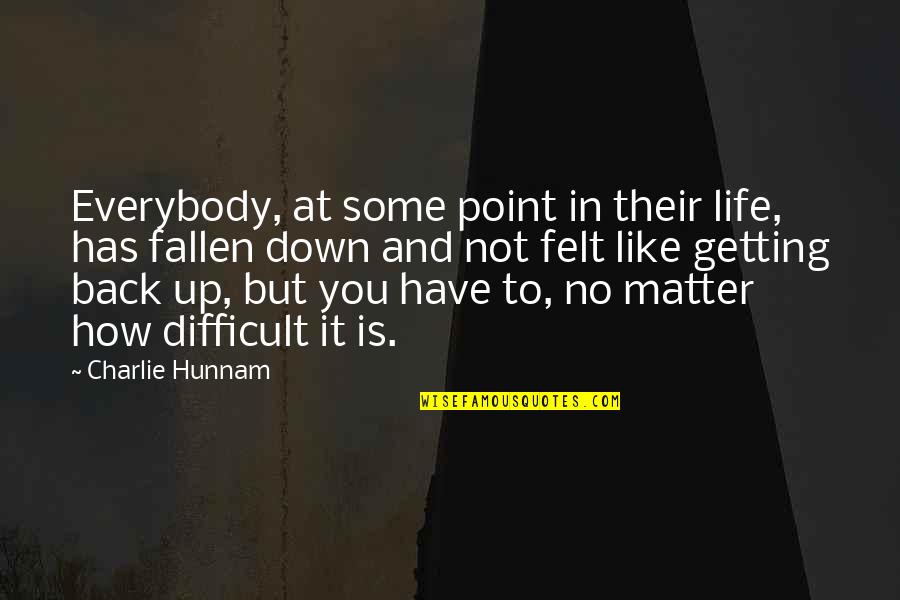 Everybody, at some point in their life, has fallen down and not felt like getting back up, but you have to, no matter how difficult it is.
—
Charlie Hunnam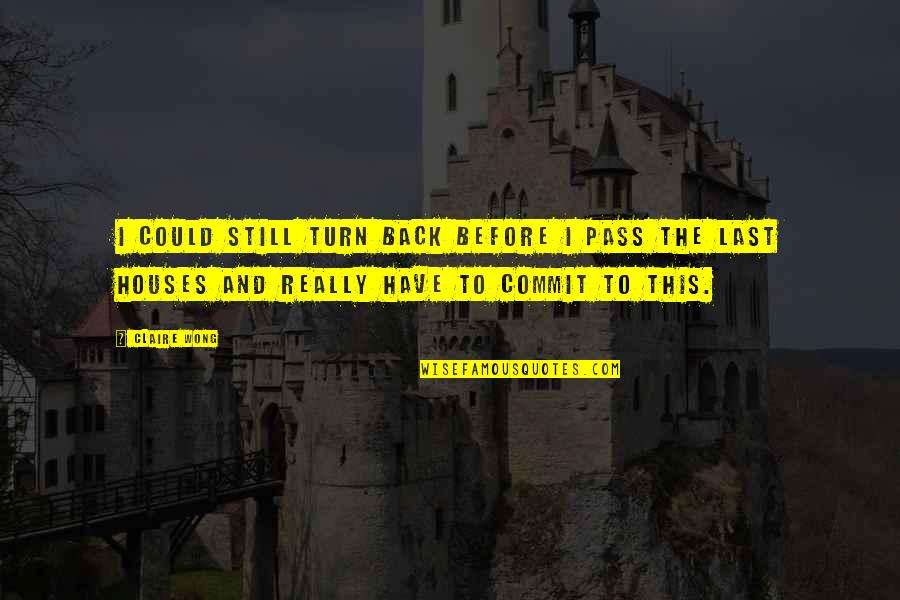 I could still turn back before I pass the last houses and really have to commit to this.
—
Claire Wong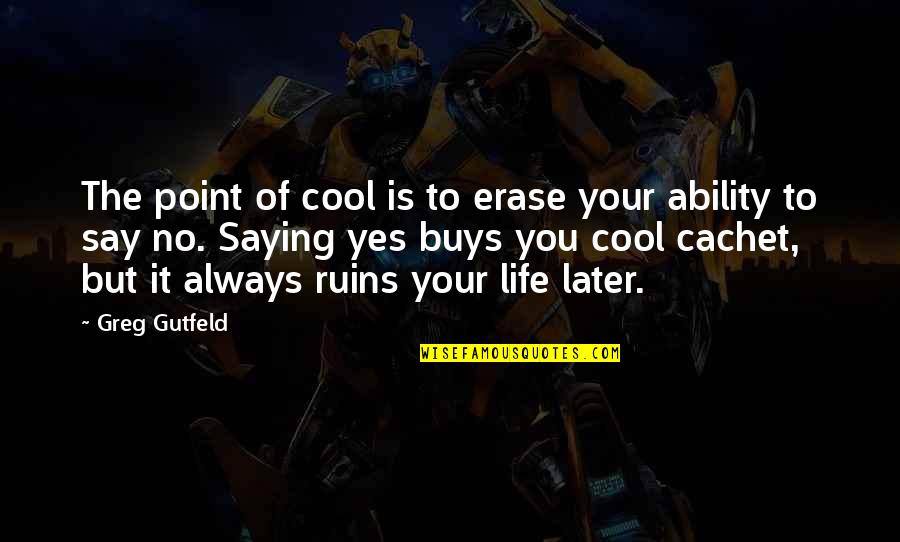 The point of cool is to erase your ability to say no. Saying yes buys you cool cachet, but it always ruins your life later.
—
Greg Gutfeld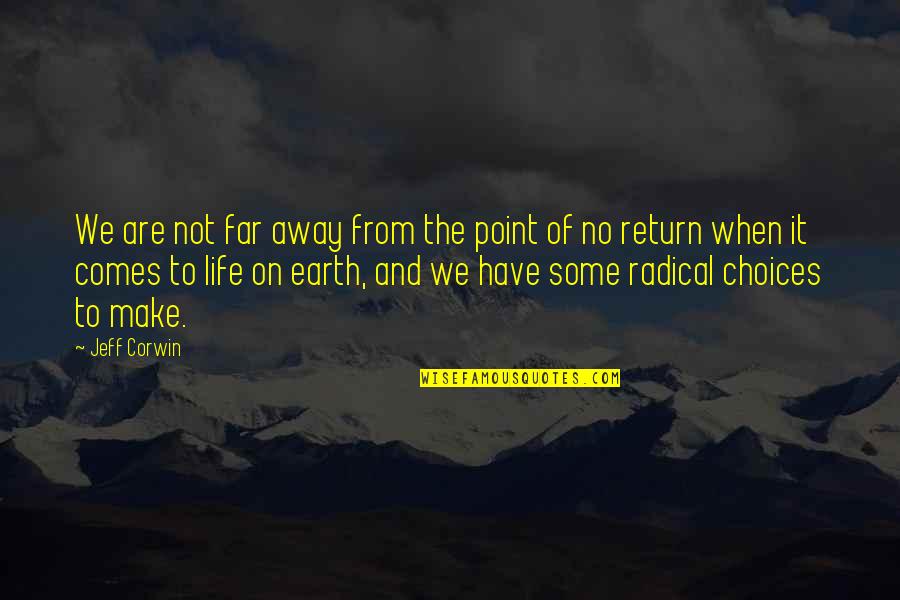 We are not far away from the point of no return when it comes to life on earth, and we have some radical choices to make.
—
Jeff Corwin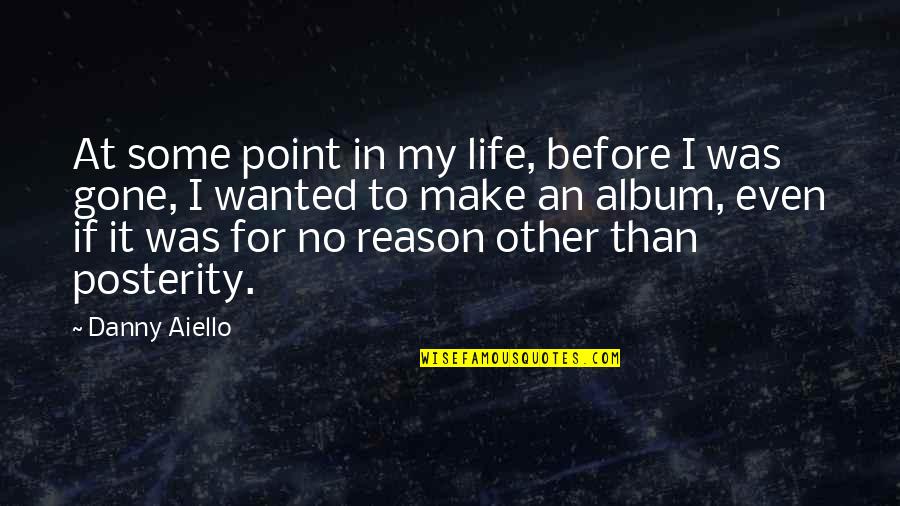 At some point in my life, before I was gone, I wanted to make an album, even if it was for no reason other than posterity.
—
Danny Aiello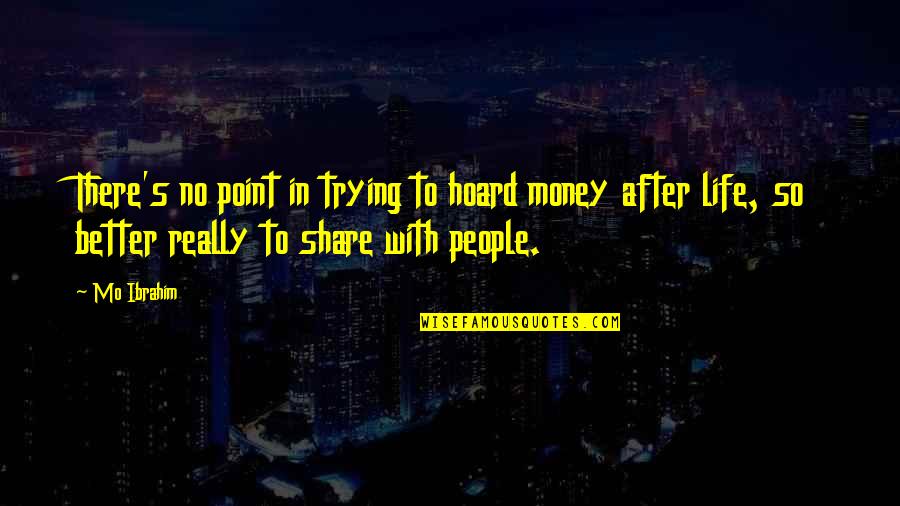 There's no point in trying to hoard money after life, so better really to share with people.
—
Mo Ibrahim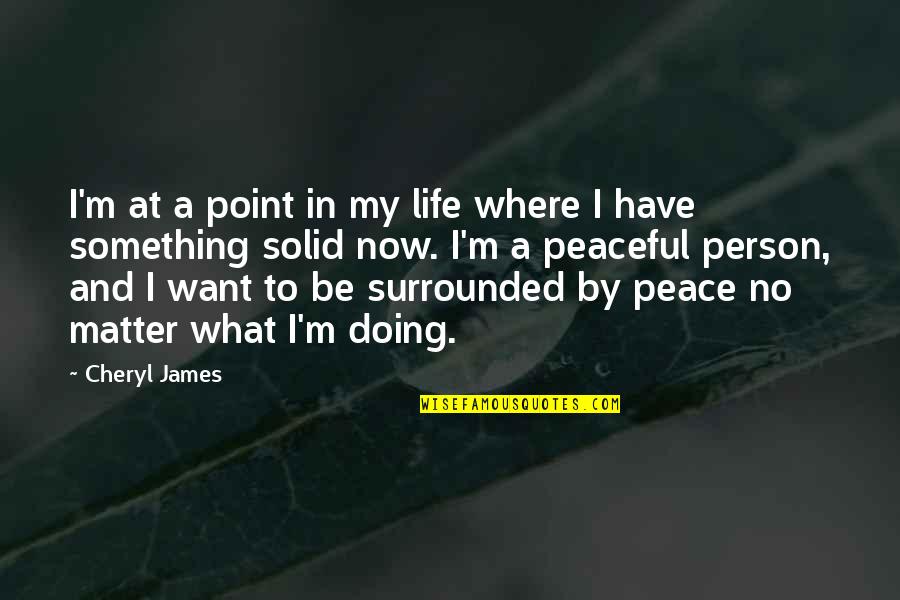 I'm at a point in my life where I have something solid now. I'm a peaceful person, and I want to be surrounded by peace no matter what I'm doing.
—
Cheryl James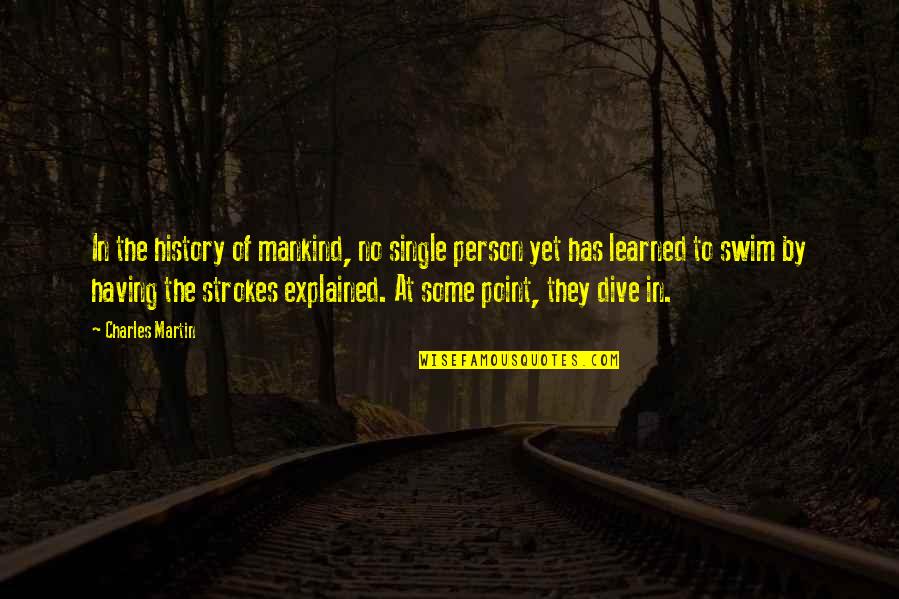 In the history of mankind, no single person yet has learned to swim by having the strokes explained. At some point, they dive in.
—
Charles Martin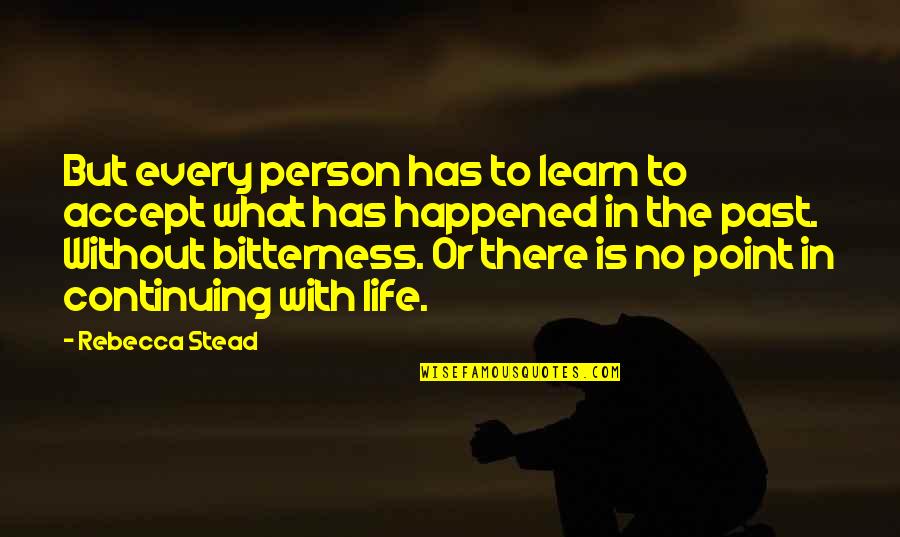 But every person has to learn to accept what has happened in the past. Without bitterness. Or there is no point in continuing with life.
—
Rebecca Stead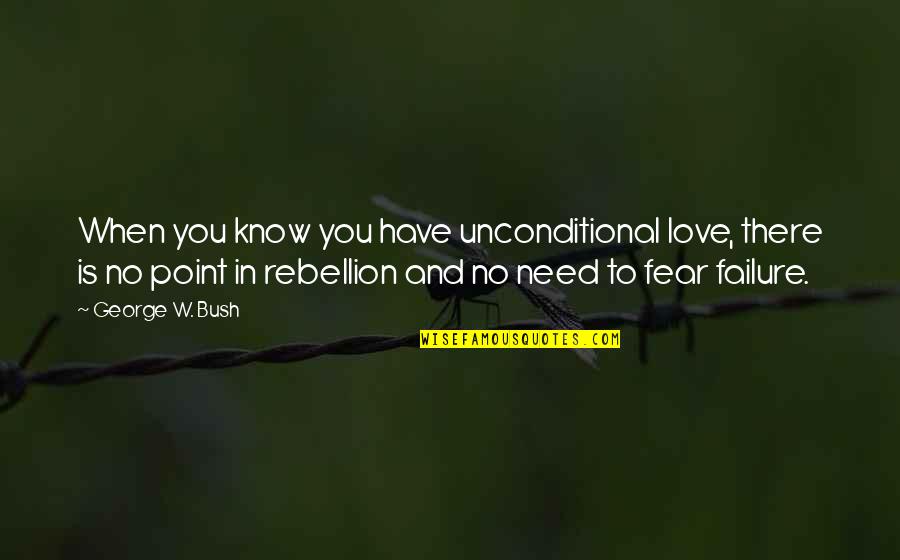 When you know you have unconditional love, there is no point in rebellion and no need to fear failure. —
George W. Bush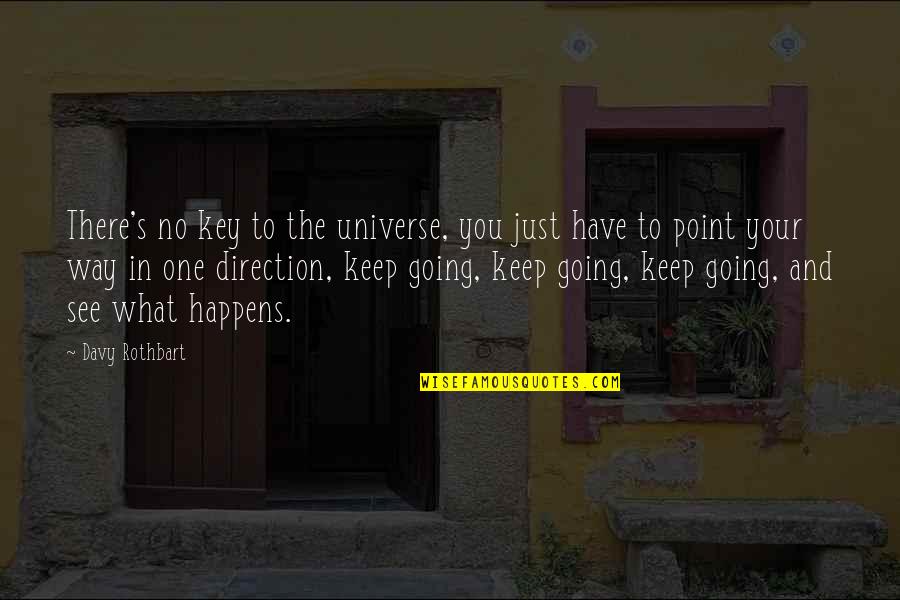 There's no key to the universe, you just have to point your way in one direction, keep going, keep going, keep going, and see what happens. —
Davy Rothbart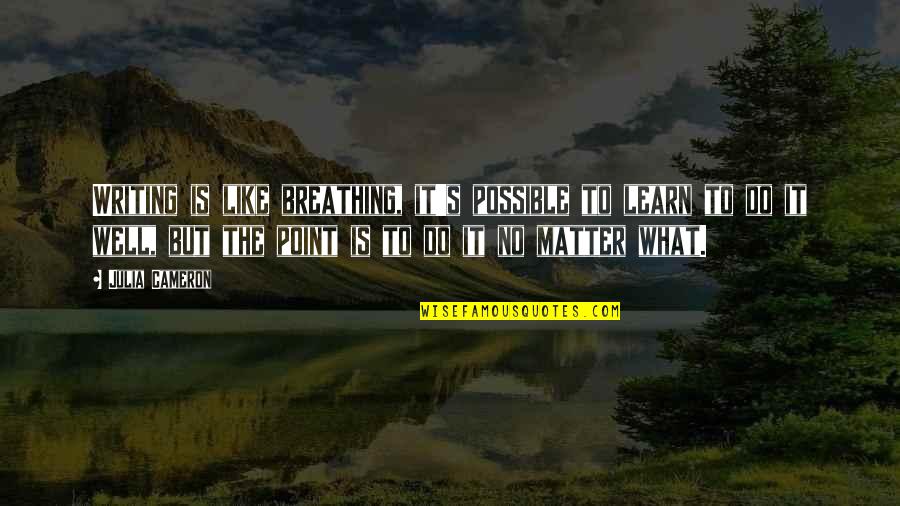 Writing is like breathing, it's possible to learn to do it well, but the point is to do it no matter what. —
Julia Cameron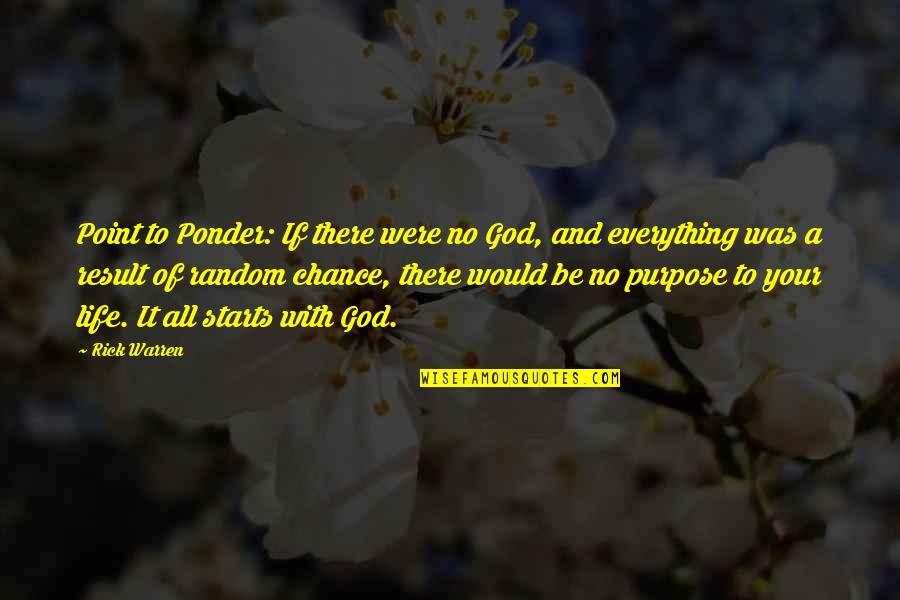 Point to Ponder: If there were no God, and everything was a result of random chance, there would be no purpose to your life. It all starts with God. —
Rick Warren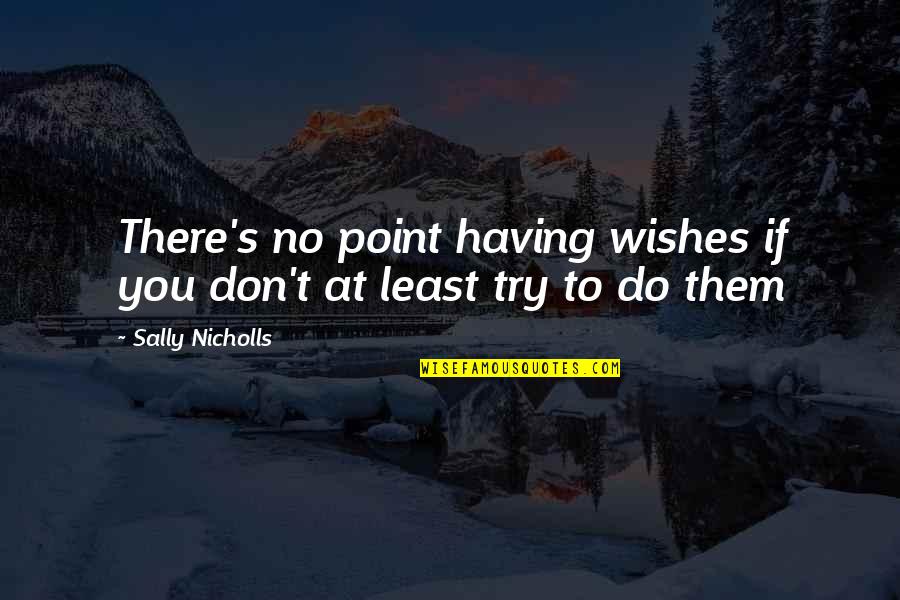 There's no point having wishes if you don't at least try to do them —
Sally Nicholls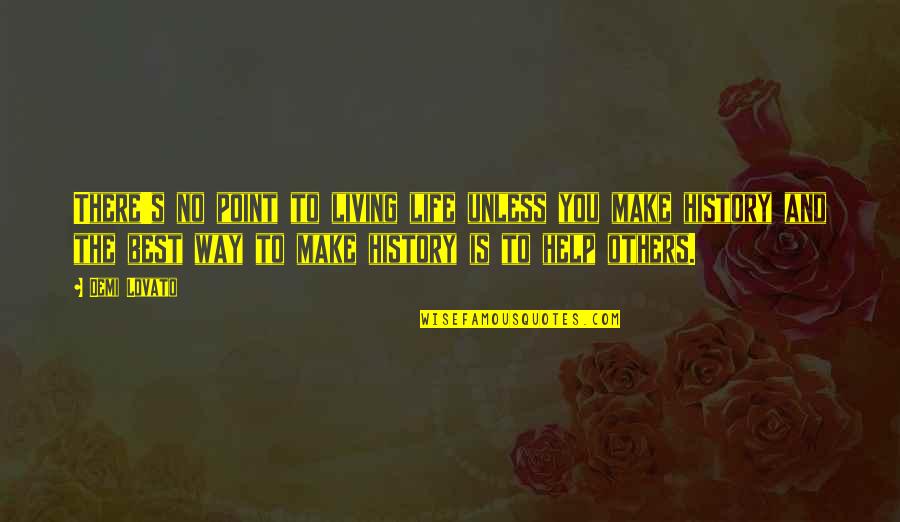 There's no point to living life unless you make history and the best way to make history is to help others. —
Demi Lovato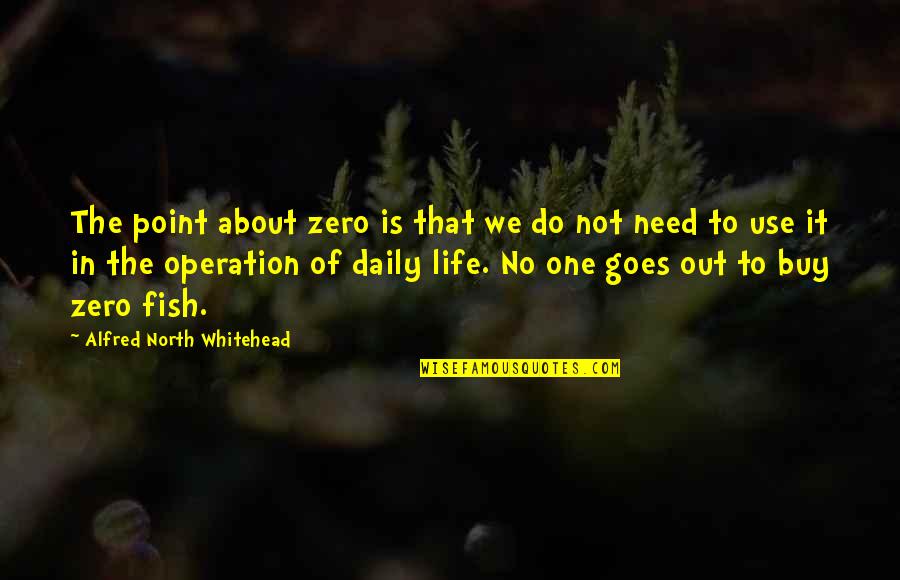 The point about zero is that we do not need to use it in the operation of daily life. No one goes out to buy zero fish. —
Alfred North Whitehead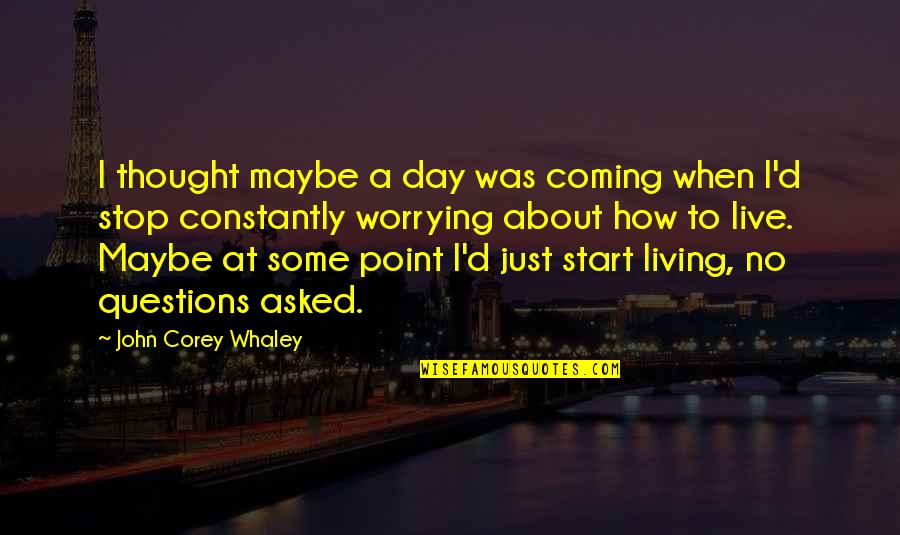 I thought maybe a day was coming when I'd stop constantly worrying about how to live. Maybe at some point I'd just start living, no questions asked. —
John Corey Whaley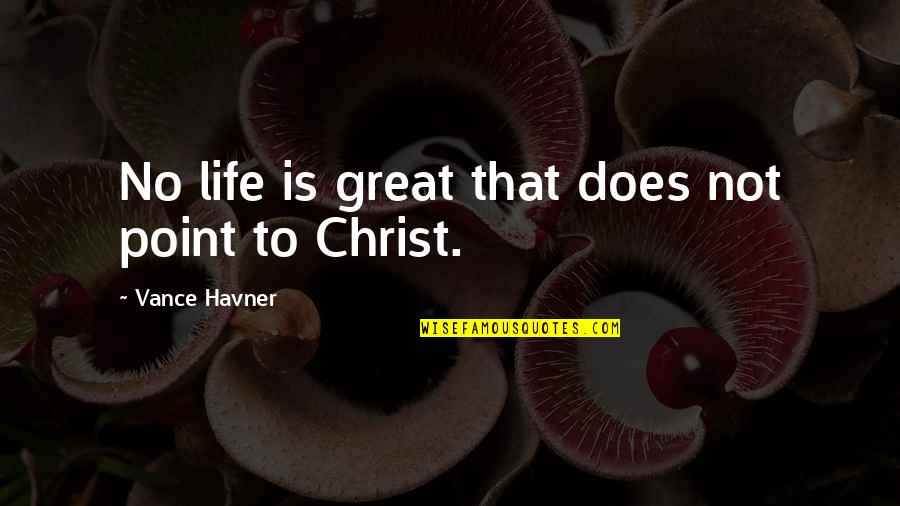 No life is great that does not point to Christ. —
Vance Havner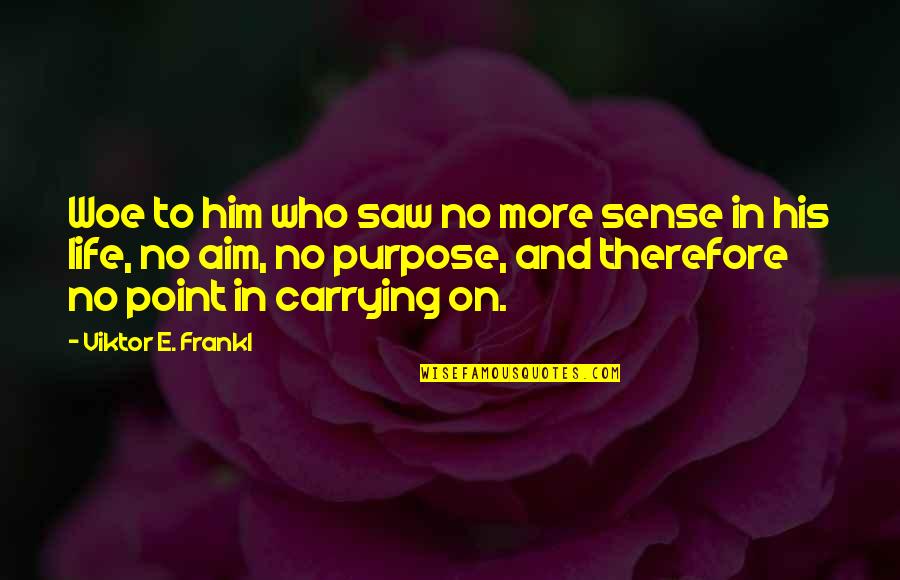 Woe to him who saw no more sense in his life, no aim, no purpose, and therefore no point in carrying on. —
Viktor E. Frankl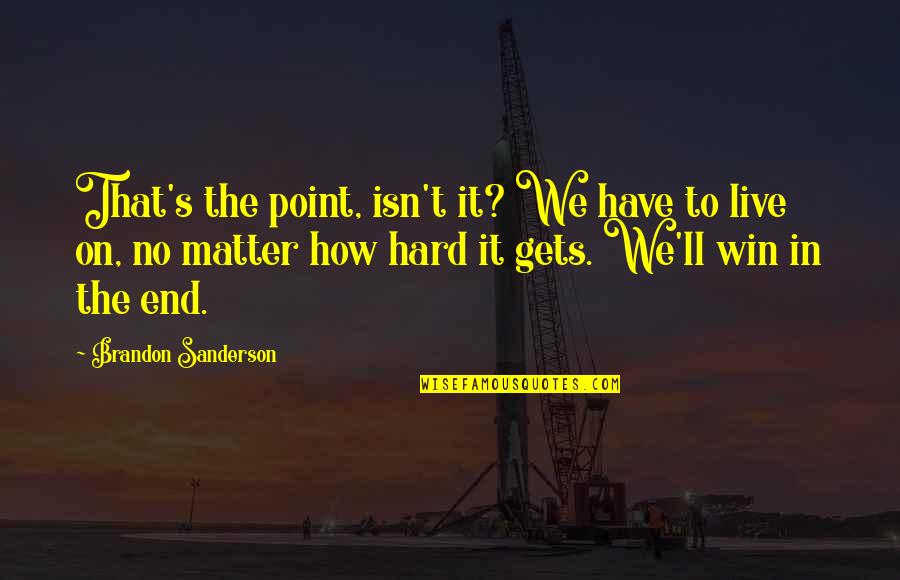 That's the point, isn't it? We have to live on, no matter how hard it gets. We'll win in the end. —
Brandon Sanderson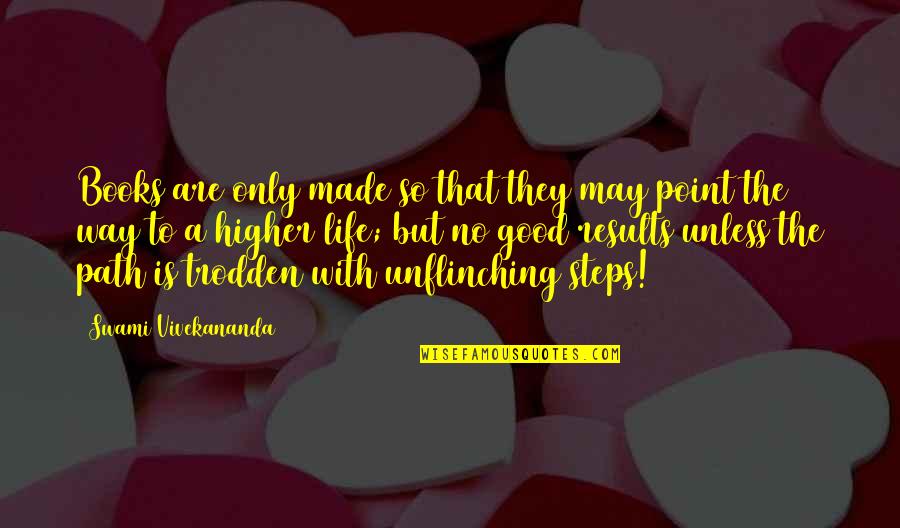 Books are only made so that they may point the way to a higher life; but no good results unless the path is trodden with unflinching steps! —
Swami Vivekananda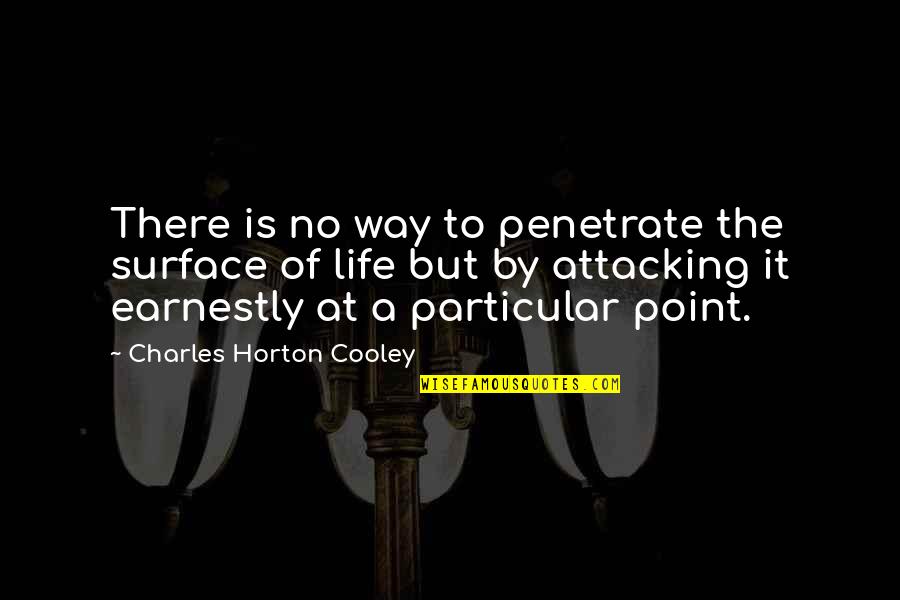 There is no way to penetrate the surface of life but by attacking it earnestly at a particular point. —
Charles Horton Cooley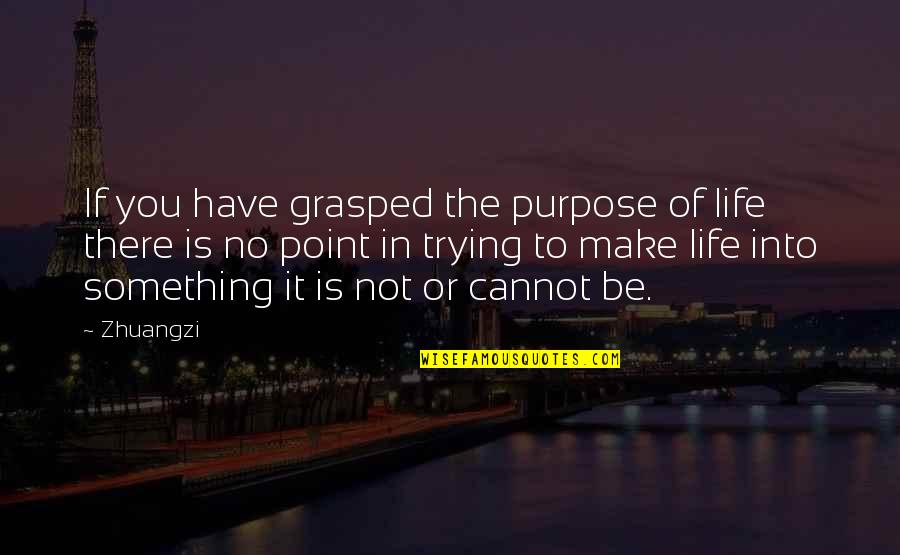 If you have grasped the purpose of life there is no point in trying to make life into something it is not or cannot be. —
Zhuangzi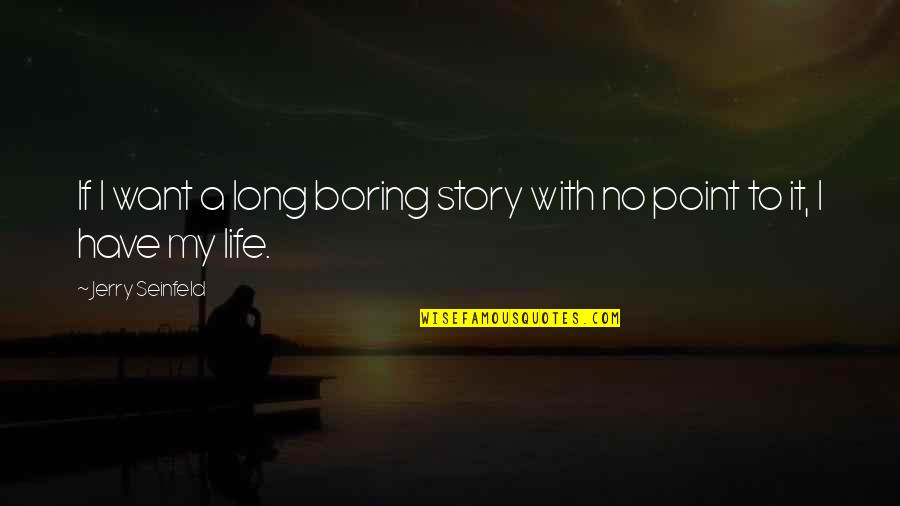 If I want a long boring story with no point to it, I have my life. —
Jerry Seinfeld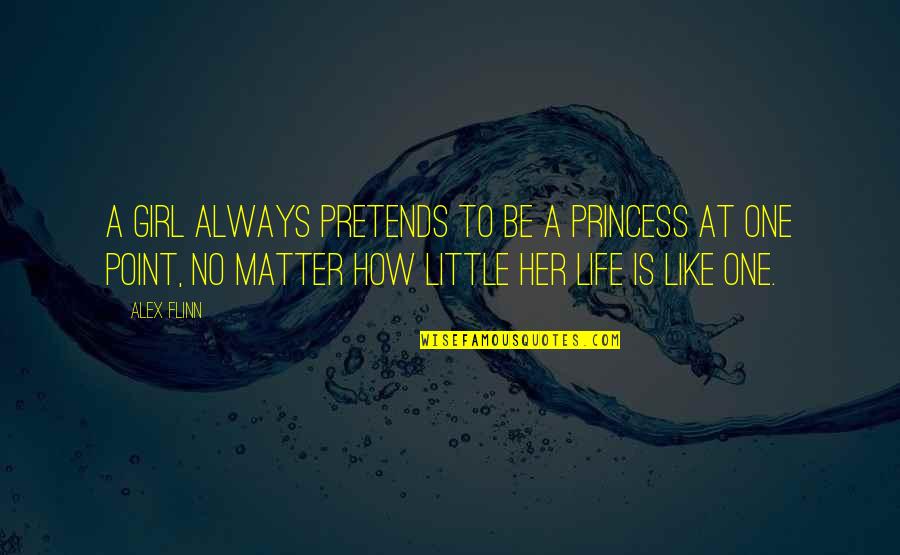 A girl always pretends to be a princess at one point, no matter how little her life is like one. —
Alex Flinn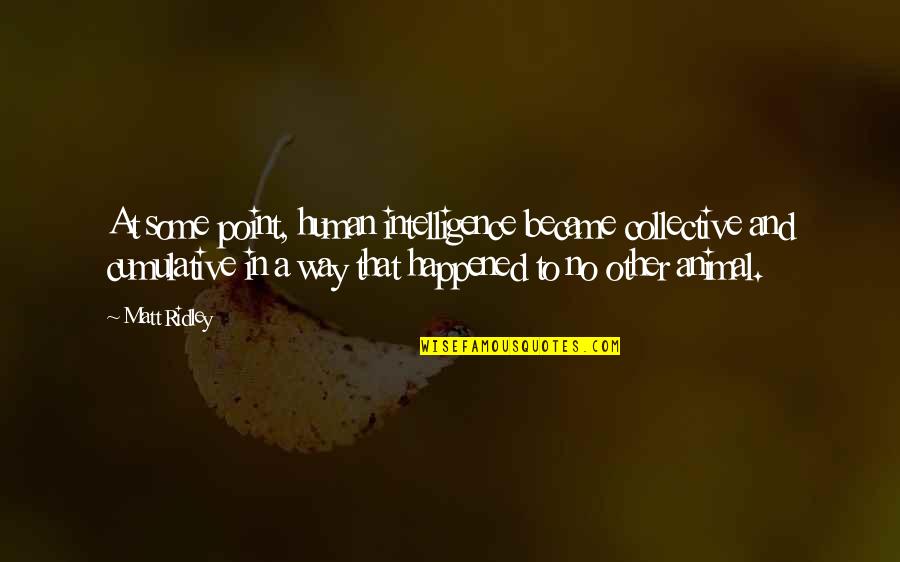 At some point, human intelligence became collective and cumulative in a way that happened to no other animal. —
Matt Ridley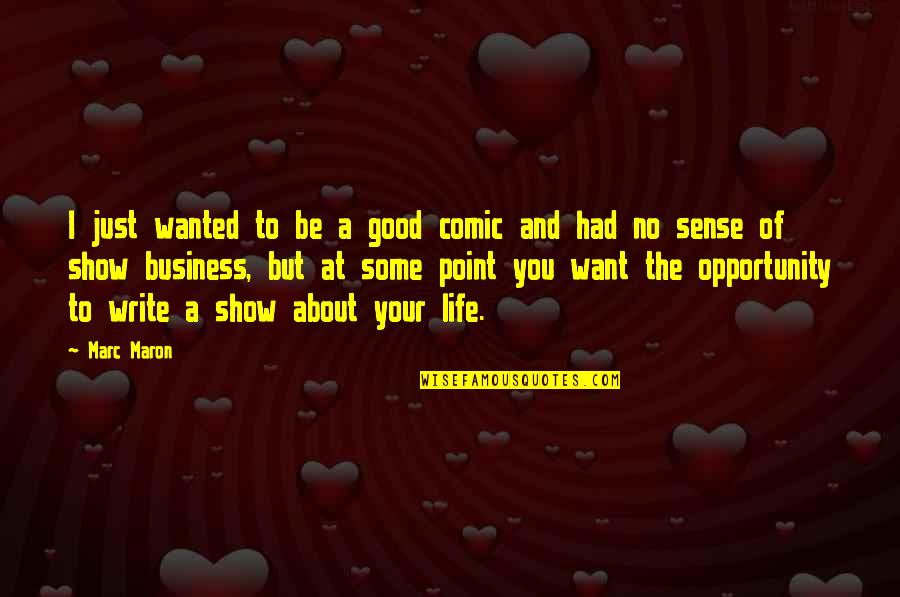 I just wanted to be a good comic and had no sense of show business, but at some point you want the opportunity to write a show about your life. —
Marc Maron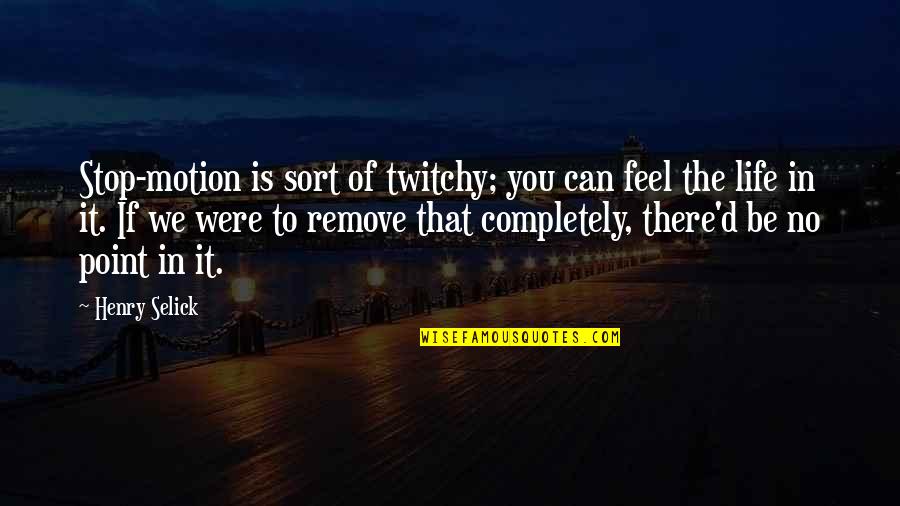 Stop-motion is sort of twitchy; you can feel the life in it. If we were to remove that completely, there'd be no point in it. —
Henry Selick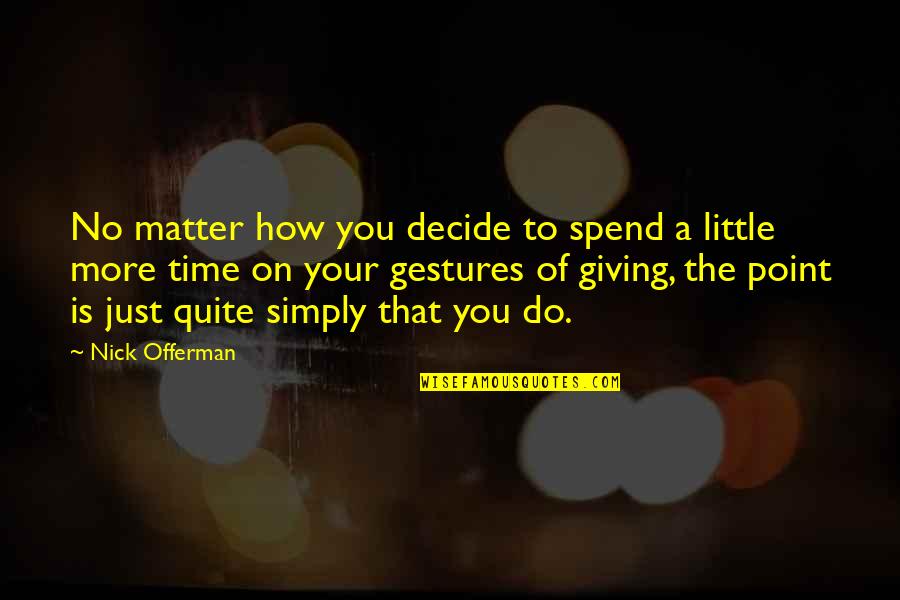 No matter how you decide to spend a little more time on your gestures of giving, the point is just quite simply that you do. —
Nick Offerman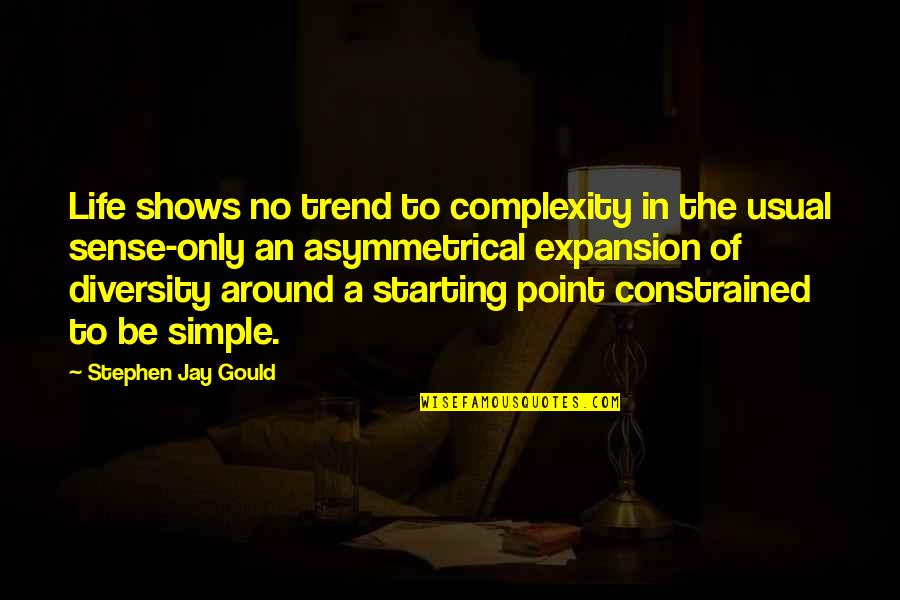 Life shows no trend to complexity in the usual sense-only an asymmetrical expansion of diversity around a starting point constrained to be simple. —
Stephen Jay Gould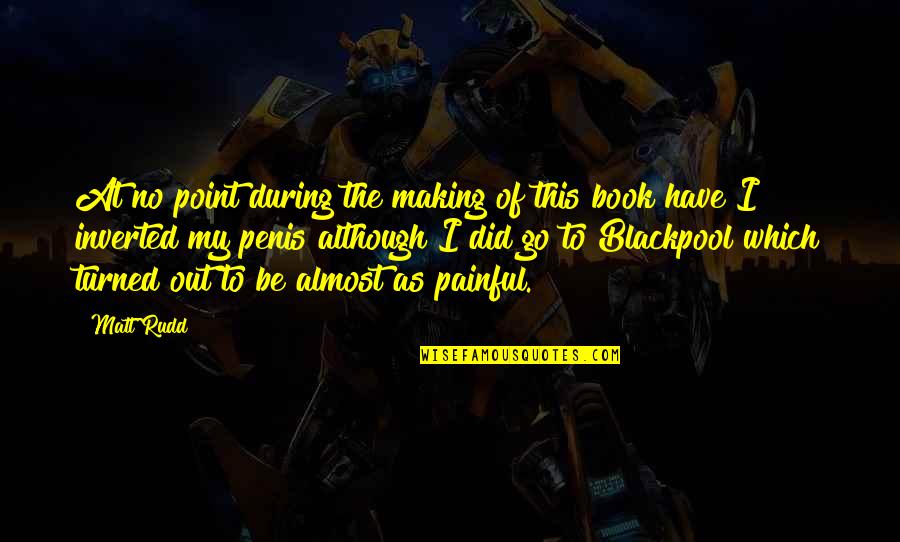 At no point during the making of this book have I inverted my penis although I did go to Blackpool which turned out to be almost as painful. —
Matt Rudd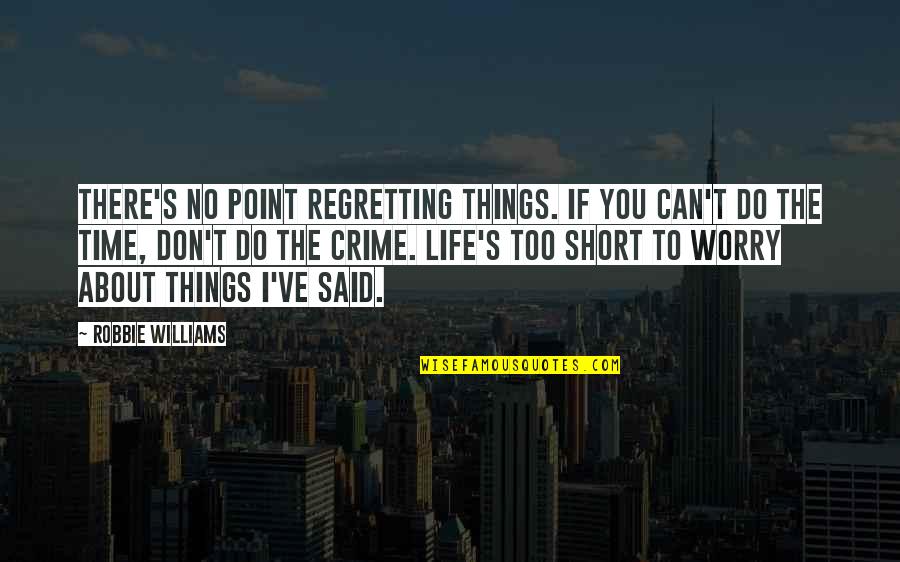 There's no point regretting things. If you can't do the time, don't do the crime. Life's too short to worry about things I've said. —
Robbie Williams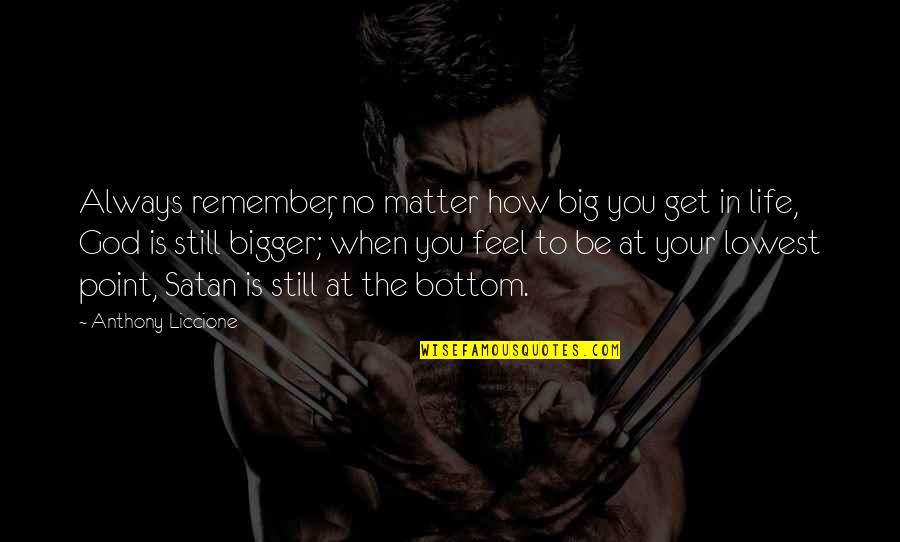 Always remember, no matter how big you get in life, God is still bigger; when you feel to be at your lowest point, Satan is still at the bottom. —
Anthony Liccione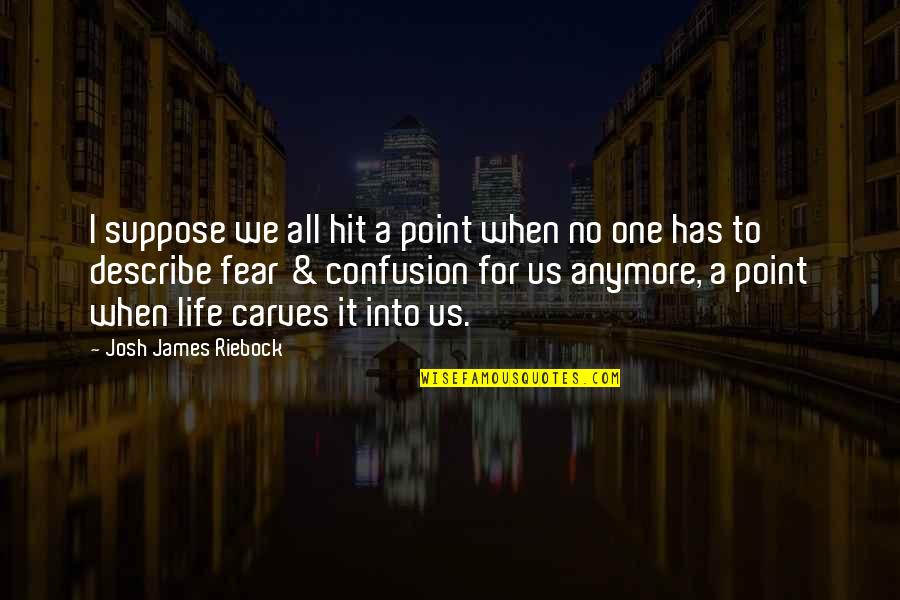 I suppose we all hit a point when no one has to describe fear & confusion for us anymore, a point when life carves it into us. —
Josh James Riebock