No Point In Fighting Quotes
Collection of top 17 famous quotes about No Point In Fighting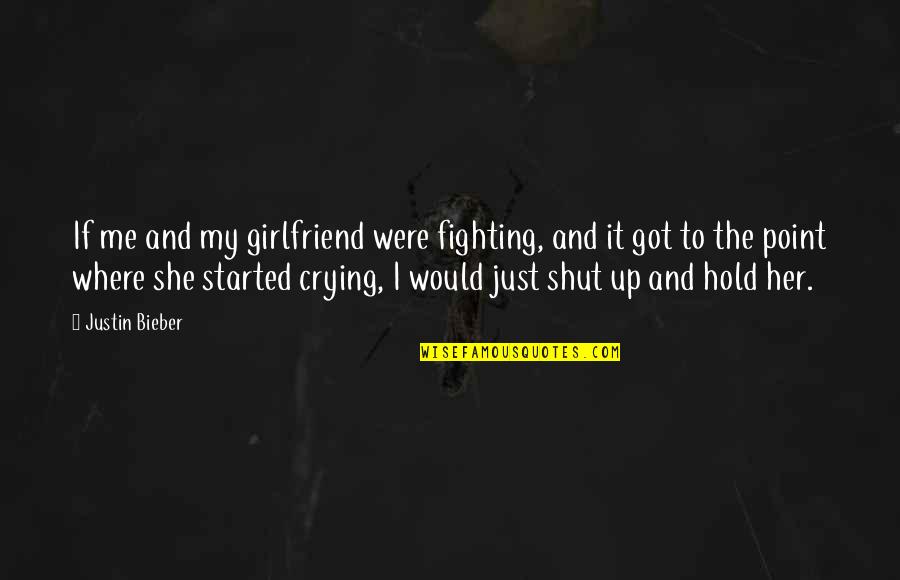 If me and my girlfriend were fighting, and it got to the point where she started crying, I would just shut up and hold her.
—
Justin Bieber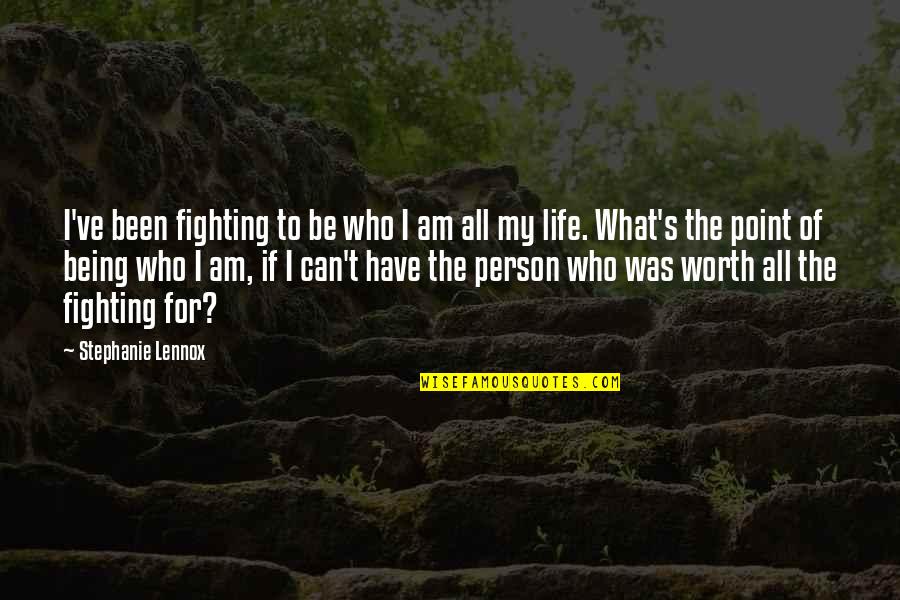 I've been fighting to be who I am all my life. What's the point of being who I am, if I can't have the person who was worth all the fighting for?
—
Stephanie Lennox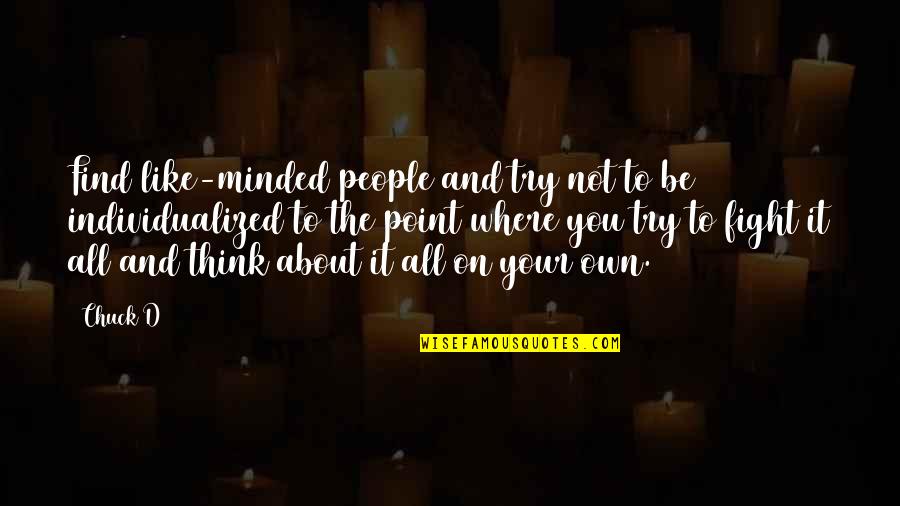 Find like-minded people and try not to be individualized to the point where you try to fight it all and think about it all on your own.
—
Chuck D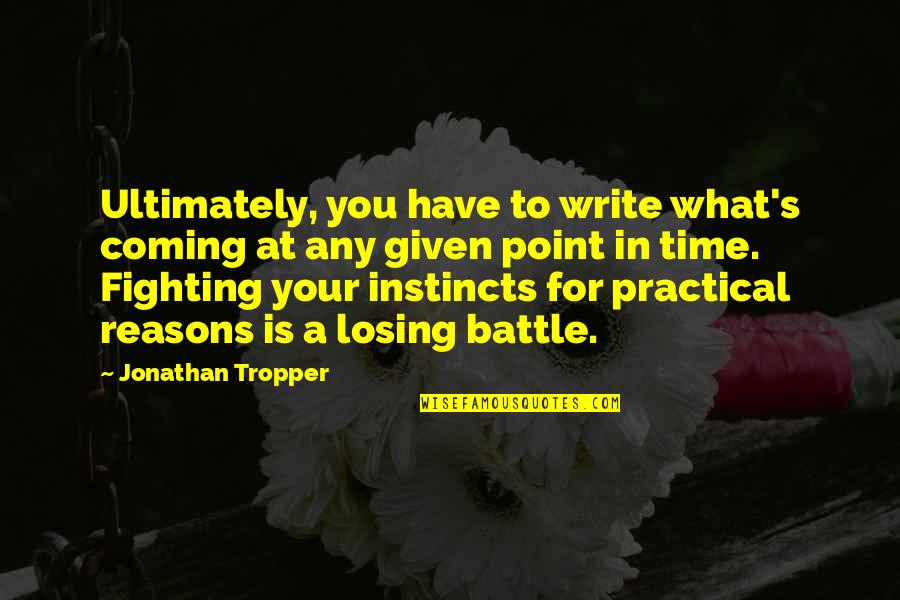 Ultimately, you have to write what's coming at any given point in time. Fighting your instincts for practical reasons is a losing battle.
—
Jonathan Tropper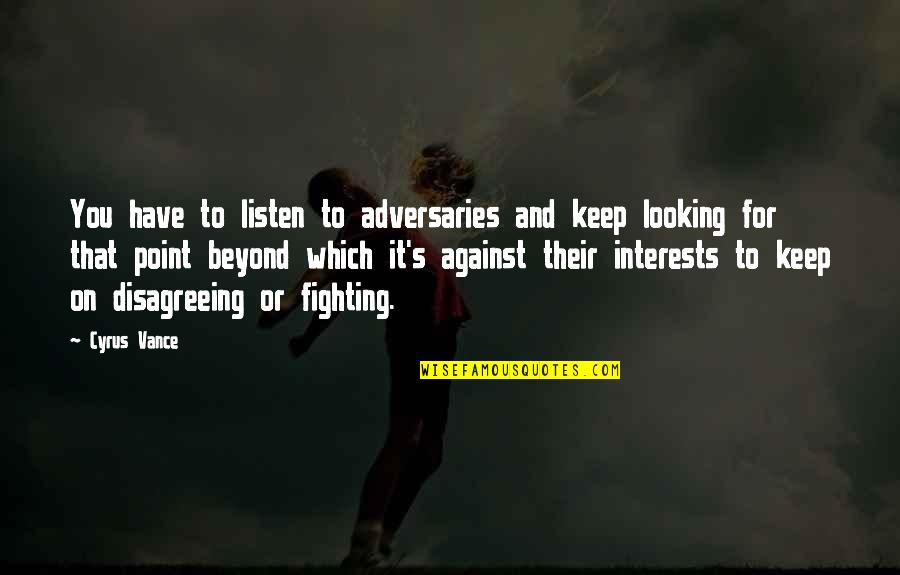 You have to listen to adversaries and keep looking for that point beyond which it's against their interests to keep on disagreeing or fighting. —
Cyrus Vance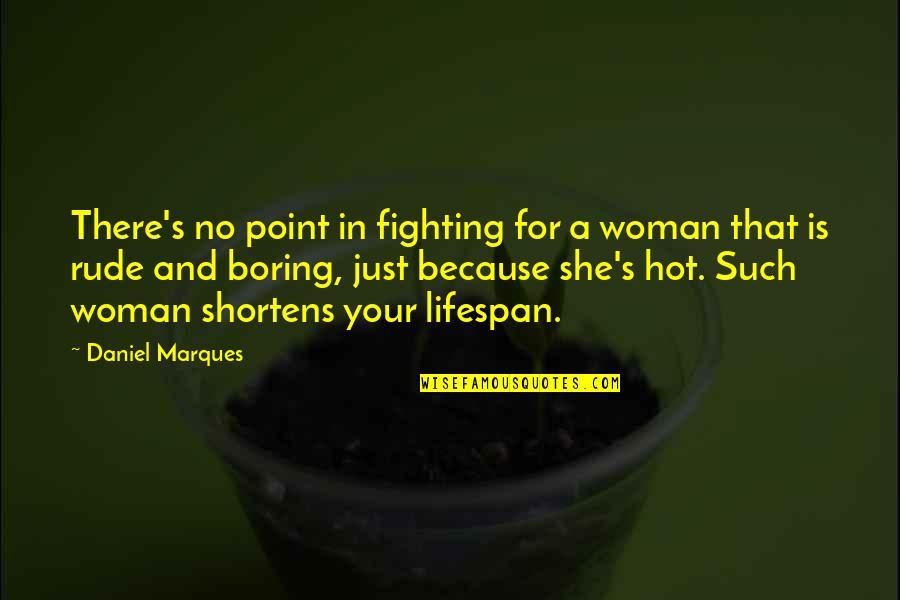 There's
no point in fighting
for a woman that is rude and boring, just because she's hot. Such woman shortens your lifespan. —
Daniel Marques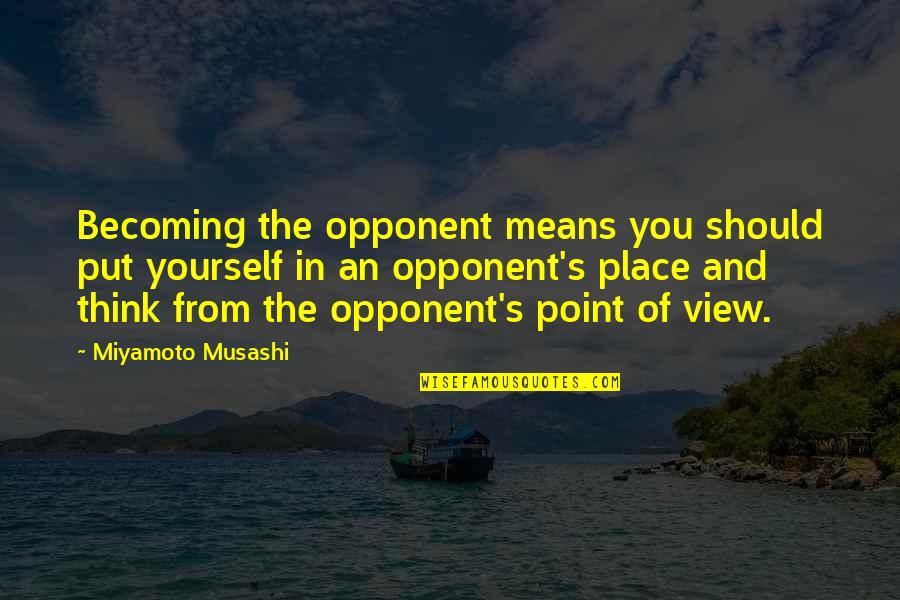 Becoming the opponent means you should put yourself in an opponent's place and think from the opponent's point of view. —
Miyamoto Musashi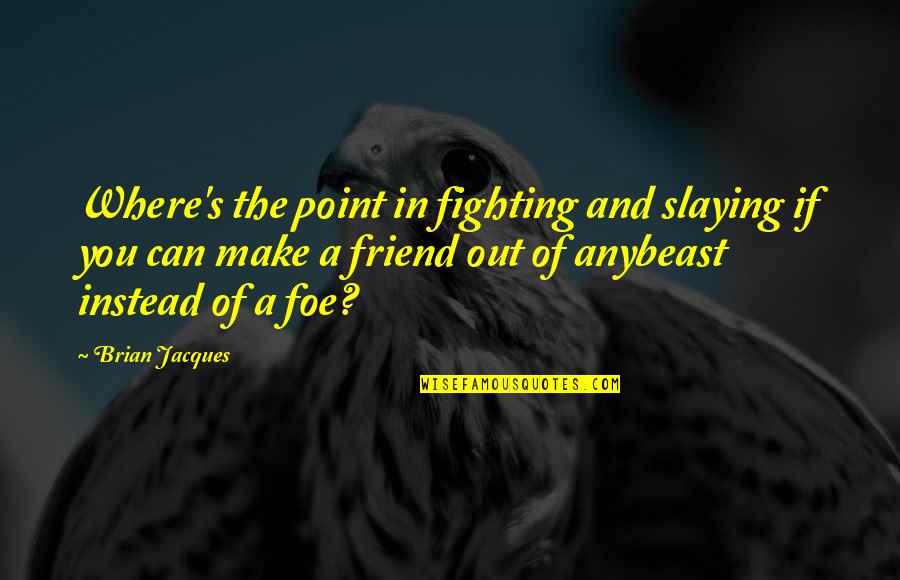 Where's the point in fighting and slaying if you can make a friend out of anybeast instead of a foe? —
Brian Jacques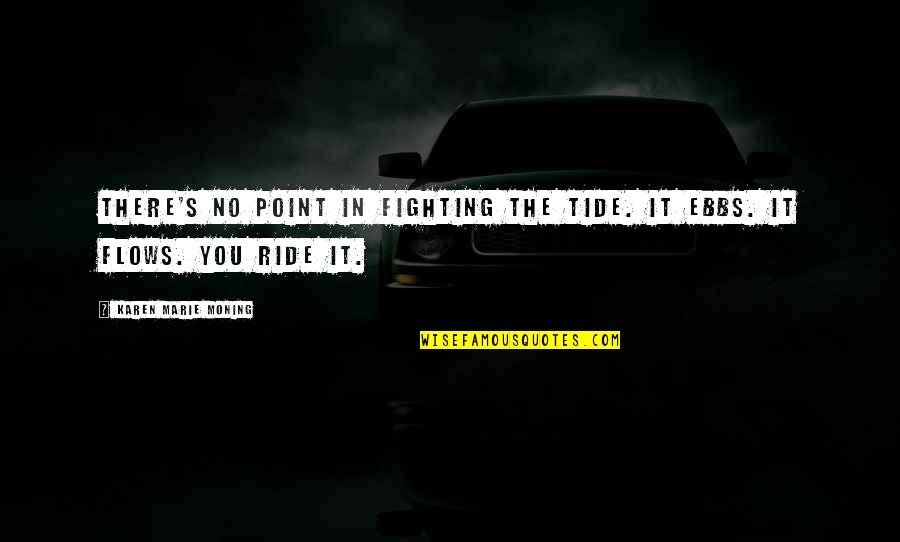 There's
no point in fighting
the tide. It ebbs. It flows. You ride it. —
Karen Marie Moning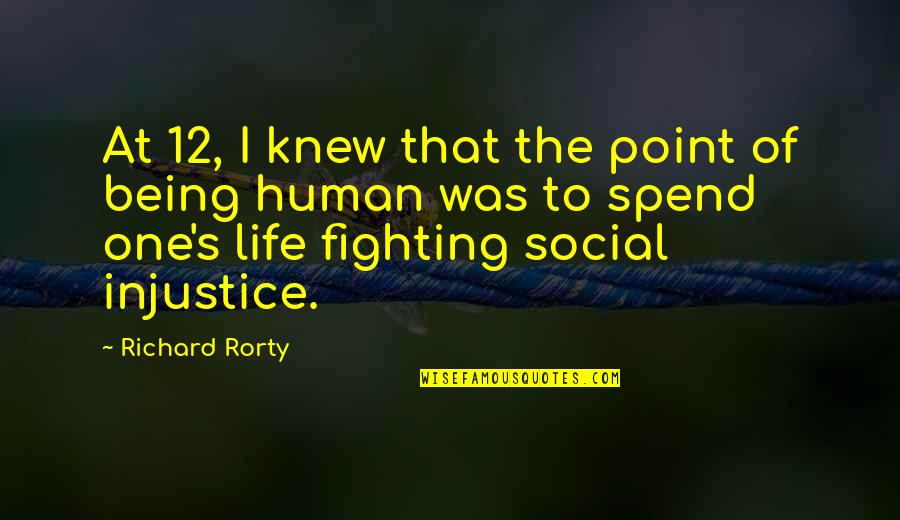 At 12, I knew that the point of being human was to spend one's life fighting social injustice. —
Richard Rorty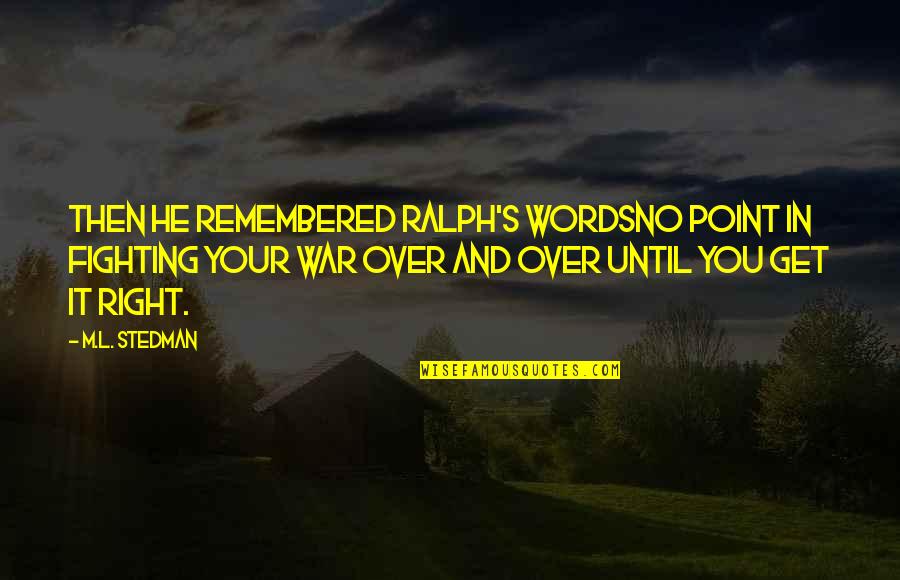 Then he remembered Ralph's words
no point in fighting
your war over and over until you get it right. —
M.L. Stedman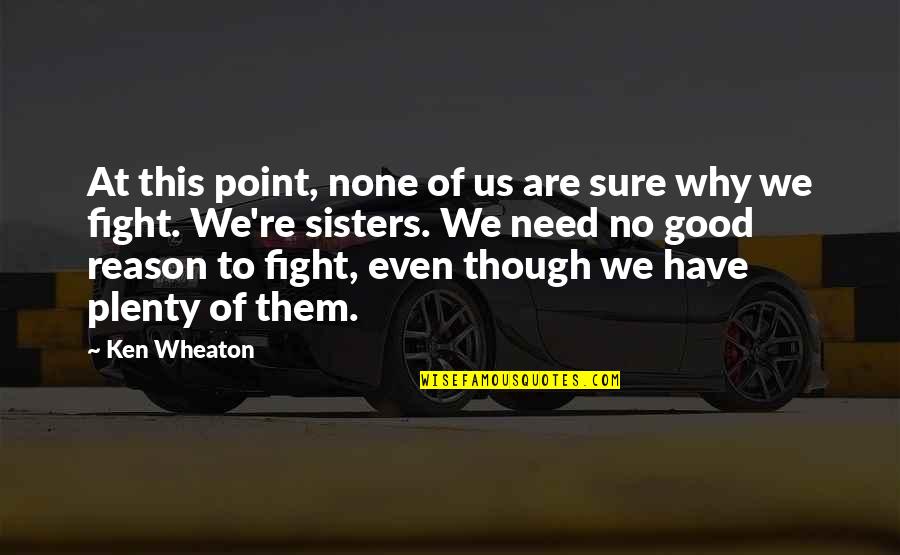 At this point, none of us are sure why we fight. We're sisters. We need no good reason to fight, even though we have plenty of them. —
Ken Wheaton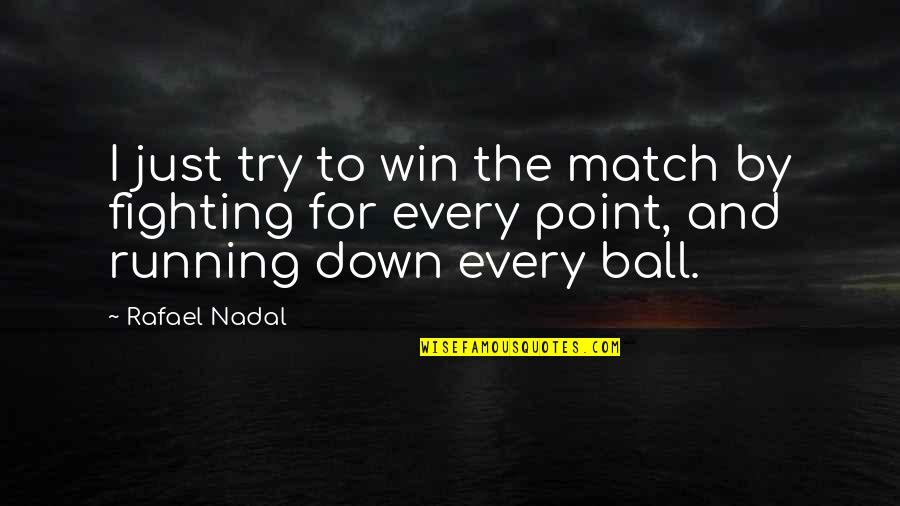 I just try to win the match by fighting for every point, and running down every ball. —
Rafael Nadal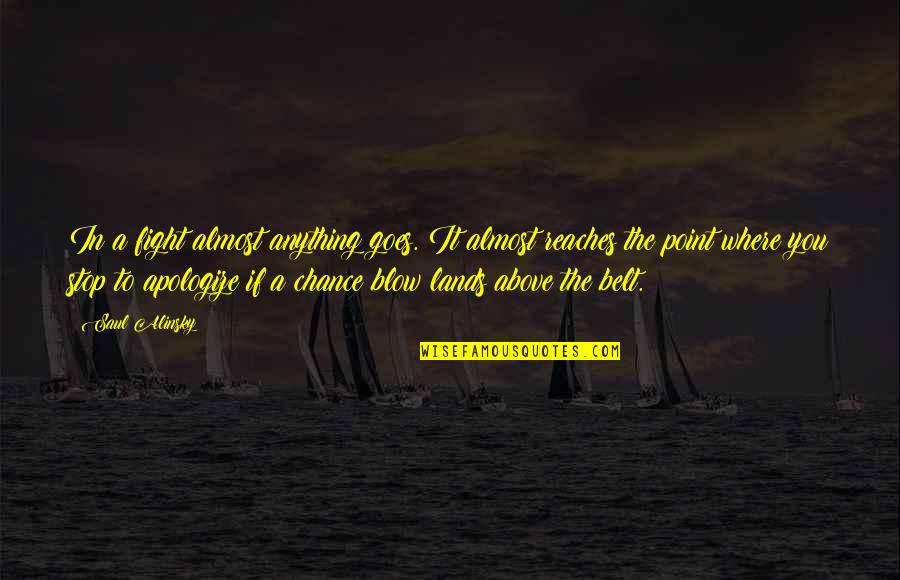 In a fight almost anything goes. It almost reaches the point where you stop to apologize if a chance blow lands above the belt. —
Saul Alinsky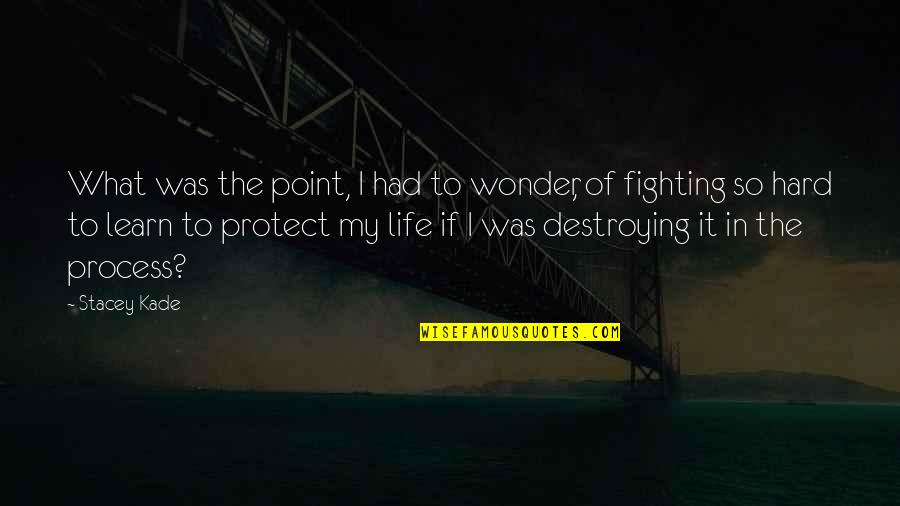 What was the point, I had to wonder, of fighting so hard to learn to protect my life if I was destroying it in the process? —
Stacey Kade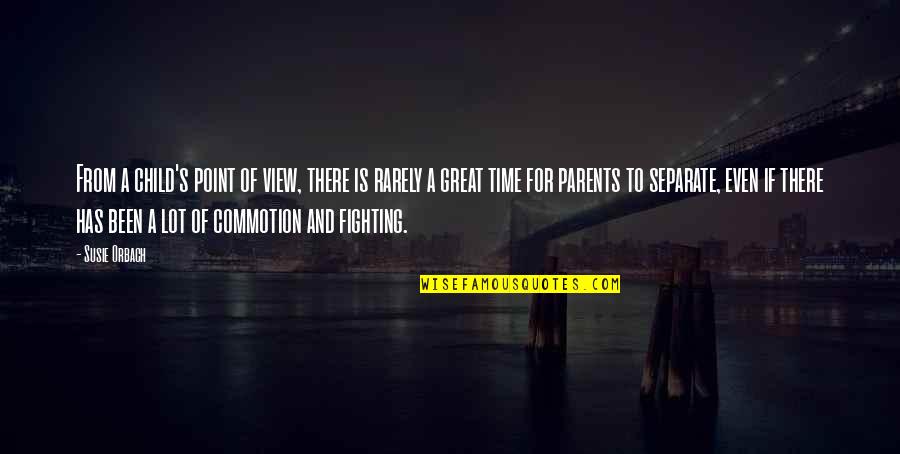 From a child's point of view, there is rarely a great time for parents to separate, even if there has been a lot of commotion and fighting. —
Susie Orbach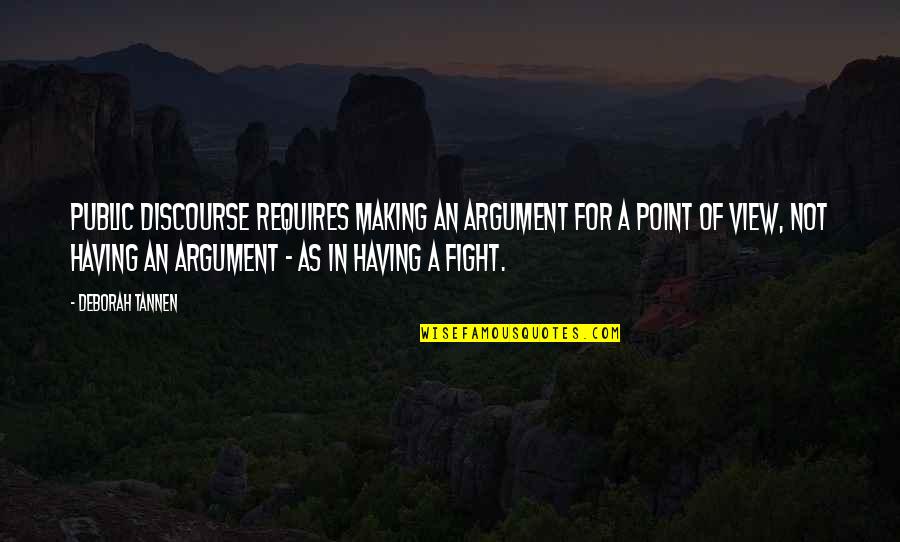 Public discourse requires making an argument for a point of view, not having an argument - as in having a fight. —
Deborah Tannen