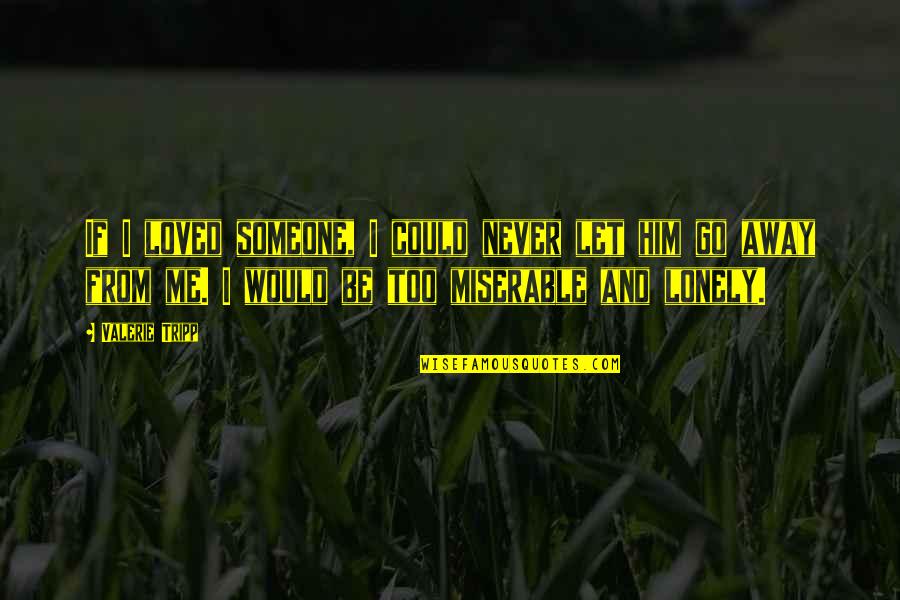 If I loved someone, I could never let him go away from me. I would be too miserable and lonely.
—
Valerie Tripp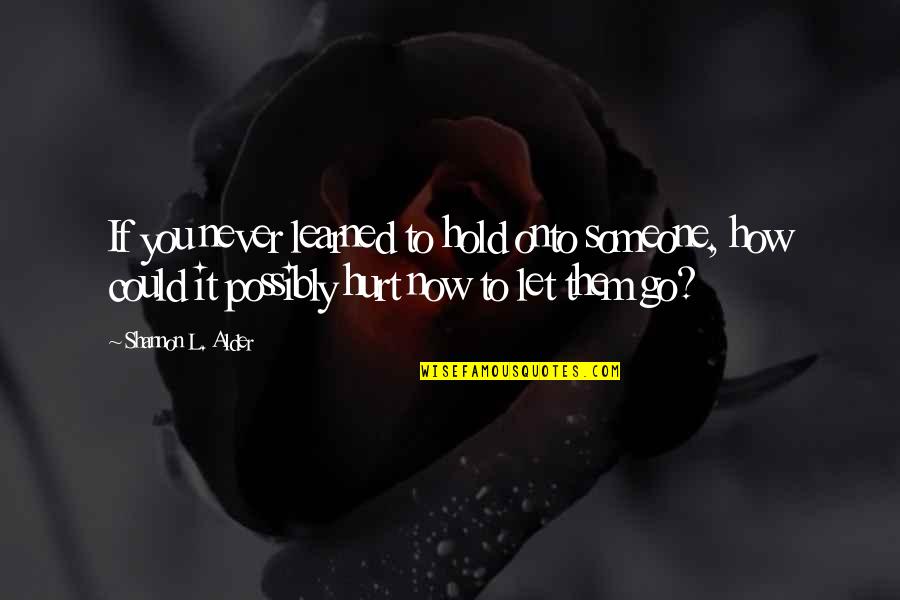 If you never learned to hold onto someone, how could it possibly hurt now to let them go?
—
Shannon L. Alder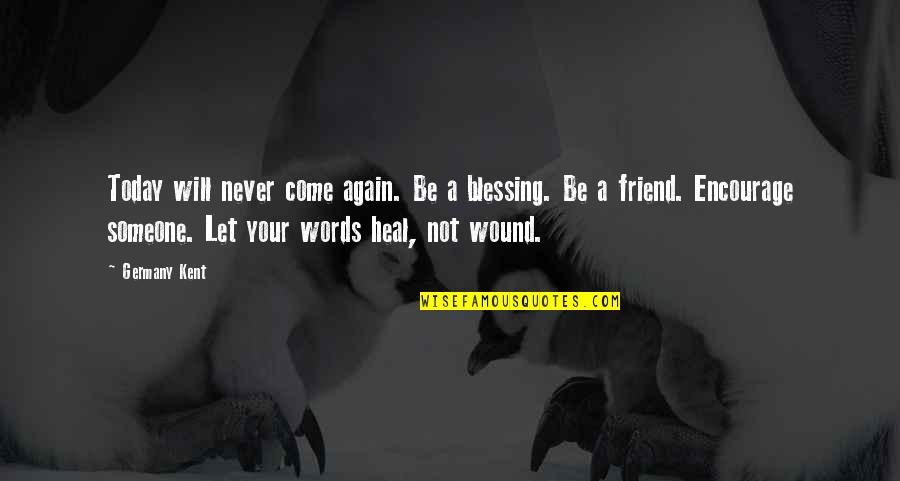 Today will never come again. Be a blessing. Be a friend. Encourage someone. Let your words heal, not wound.
—
Germany Kent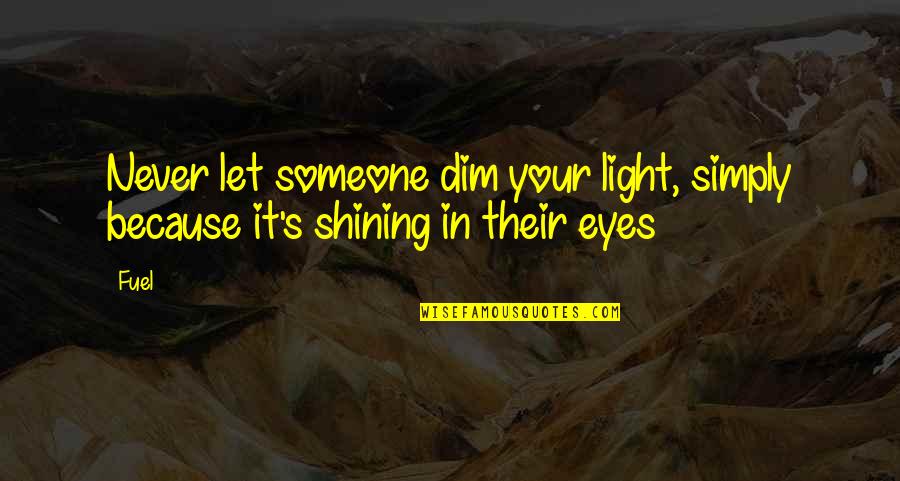 Never let someone dim your light, simply because it's shining in their eyes
—
Fuel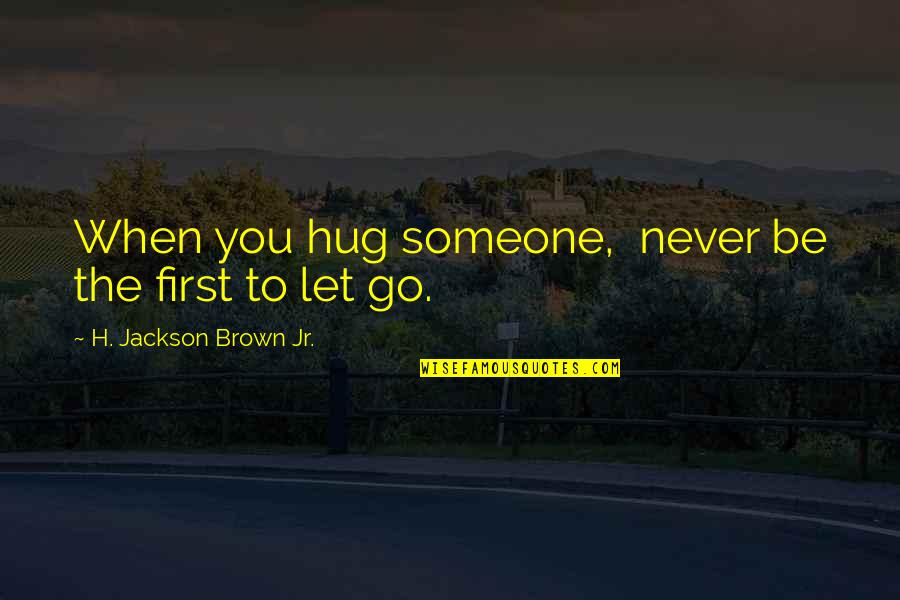 When you hug someone,
never be the first to let go.
—
H. Jackson Brown Jr.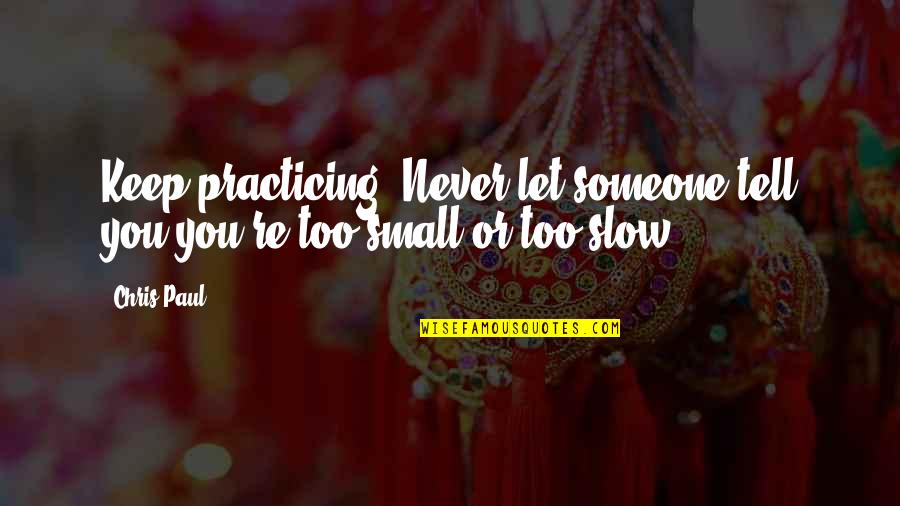 Keep practicing. Never let someone tell you you're too small or too slow.
—
Chris Paul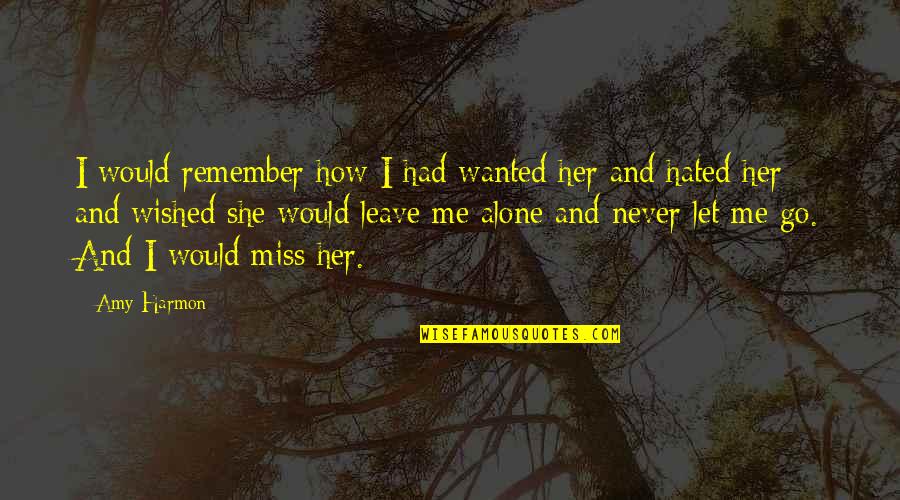 I would remember how I had wanted her and hated her and wished she would leave me alone and never let me go. And I would miss her.
—
Amy Harmon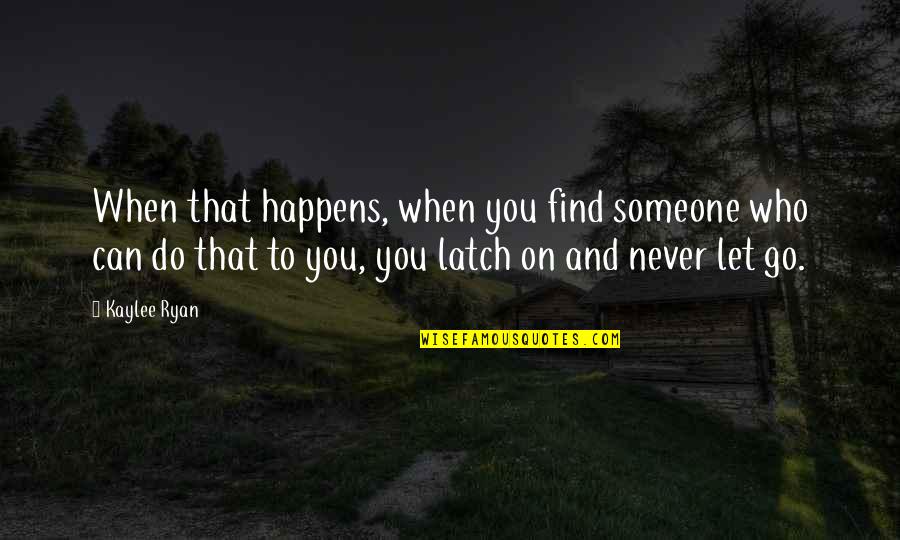 When that happens, when you find someone who can do that to you, you latch on and never let go.
—
Kaylee Ryan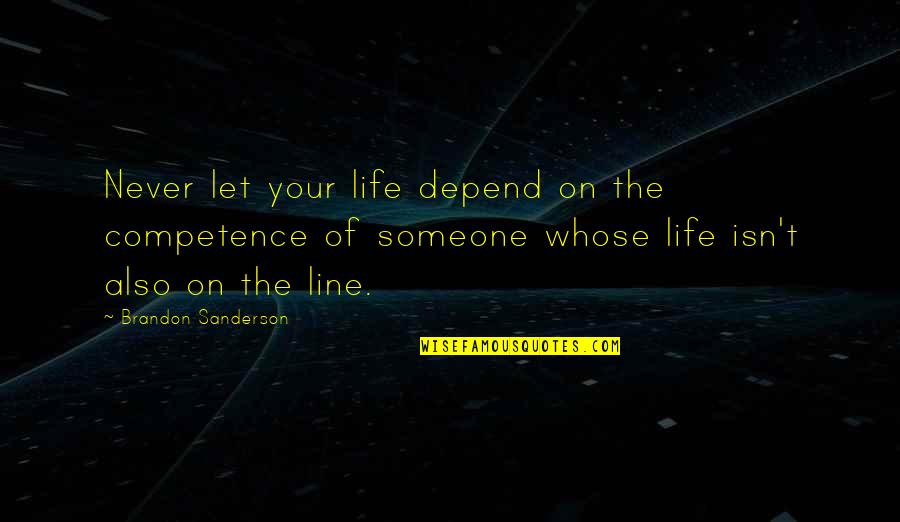 Never let your life depend on the competence of someone whose life isn't also on the line. —
Brandon Sanderson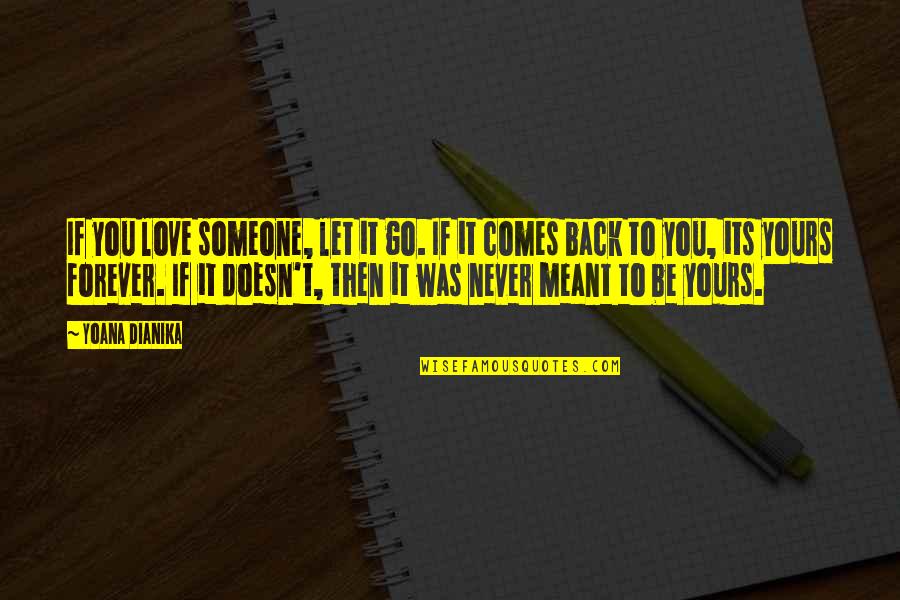 If you love someone, let it go. If it comes back to you, its yours forever. If it doesn't, then it was never meant to be yours. —
Yoana Dianika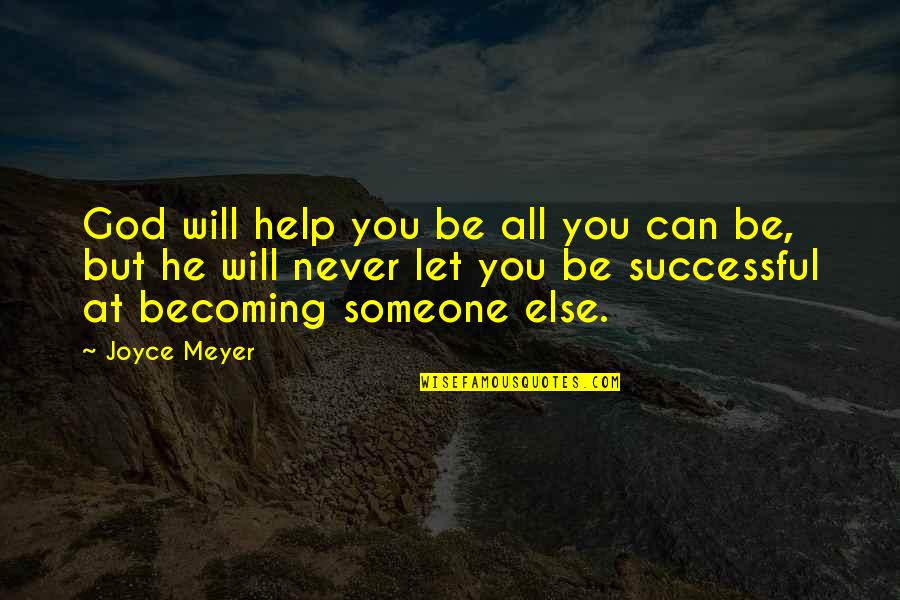 God will help you be all you can be, but he will never let you be successful at becoming someone else. —
Joyce Meyer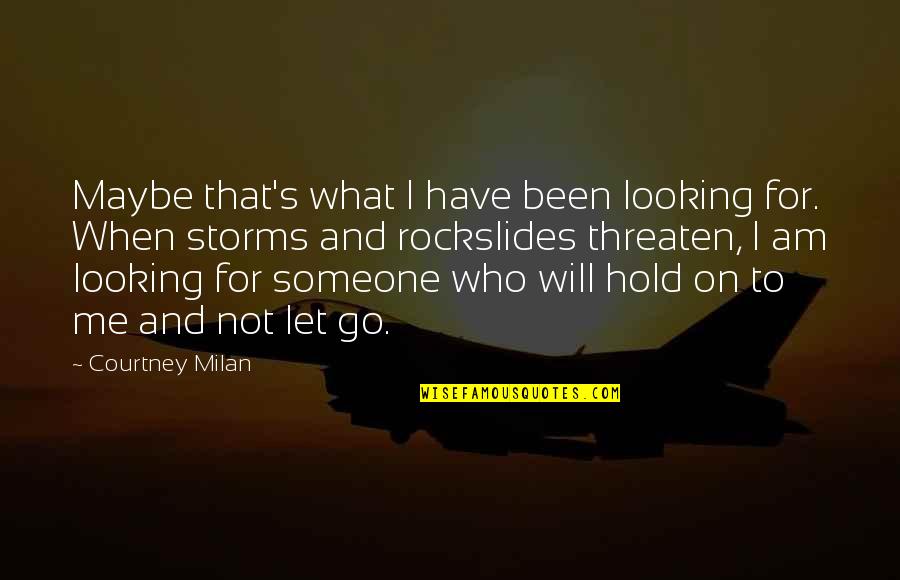 Maybe that's what I have been looking for. When storms and rockslides threaten, I am looking for someone who will hold on to me and not let go. —
Courtney Milan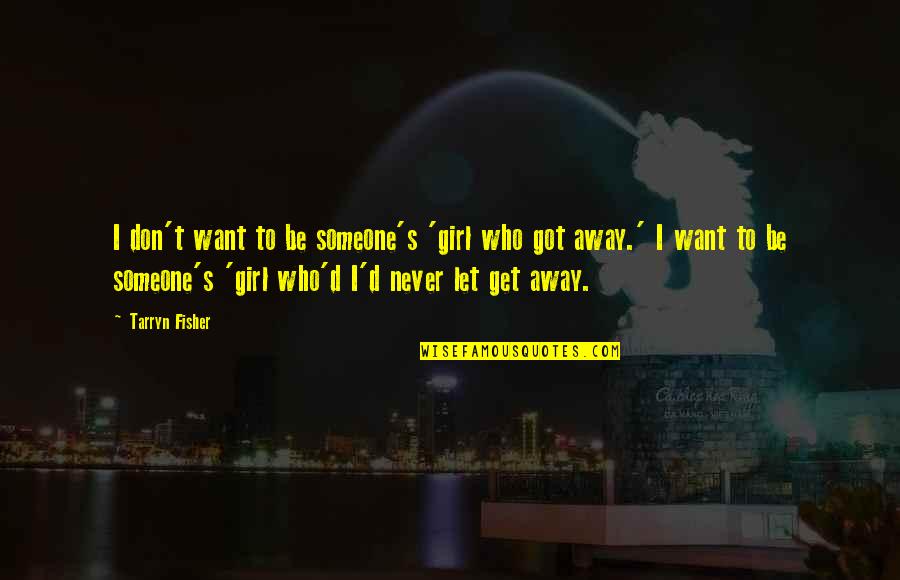 I don't want to be someone's 'girl who got away.' I want to be someone's 'girl who'd I'd never let get away. —
Tarryn Fisher
I don't care if it's Twilight or Fifty Shades or War and Peace - Never let someone make you ashamed of what you love to read! —
Rae Carson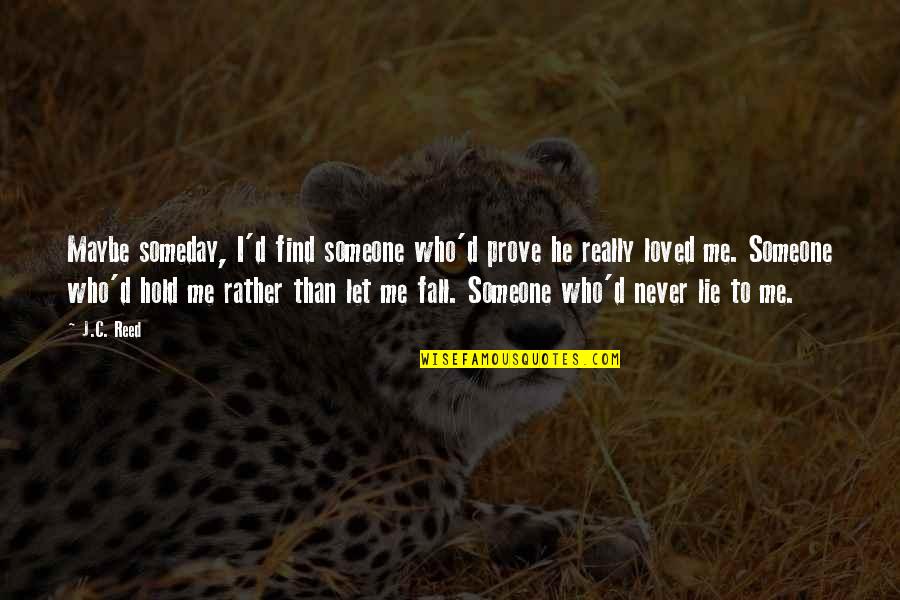 Maybe someday, I'd find someone who'd prove he really loved me. Someone who'd hold me rather than let me fall. Someone who'd never lie to me. —
J.C. Reed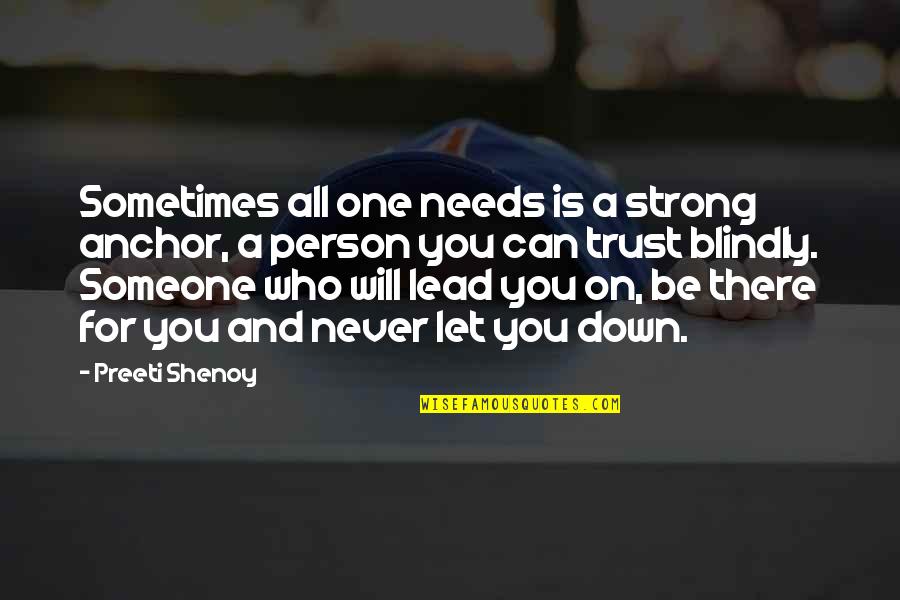 Sometimes all one needs is a strong anchor, a person you can trust blindly. Someone who will lead you on, be there for you and never let you down. —
Preeti Shenoy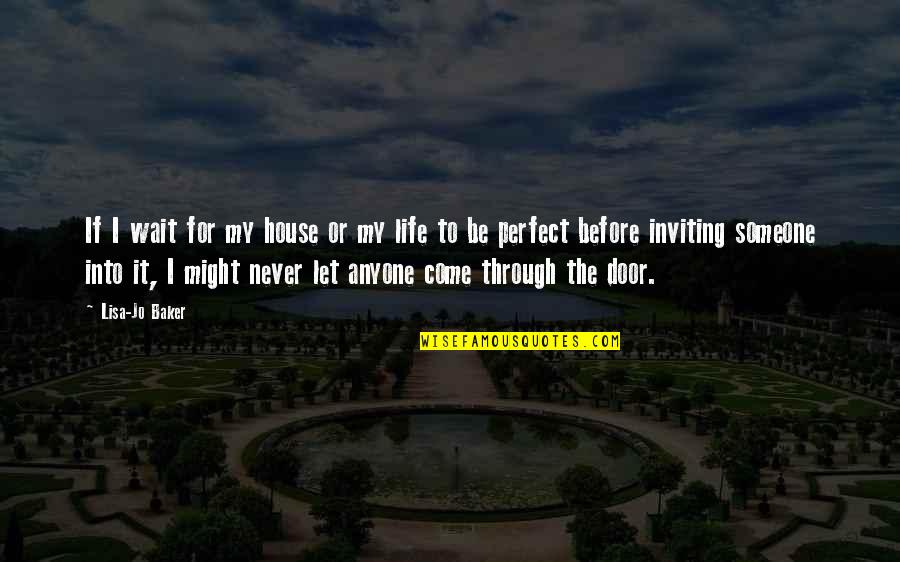 If I wait for my house or my life to be perfect before inviting someone into it, I might never let anyone come through the door. —
Lisa-Jo Baker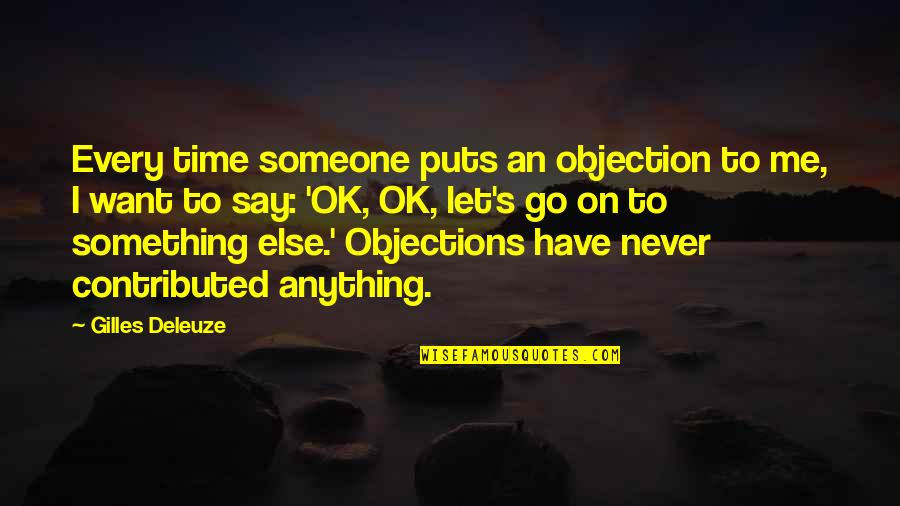 Every time someone puts an objection to me, I want to say: 'OK, OK, let's go on to something else.' Objections have never contributed anything. —
Gilles Deleuze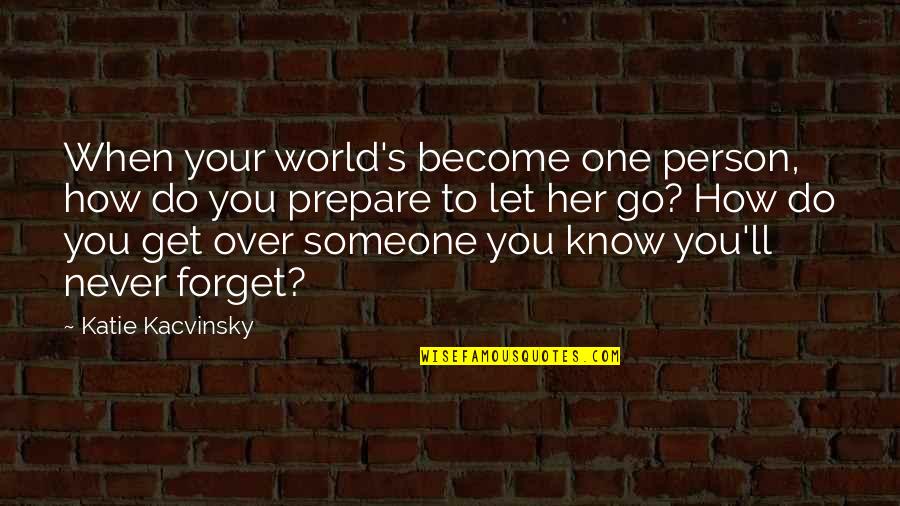 When your world's become one person, how do you prepare to let her go? How do you get over someone you know you'll never forget? —
Katie Kacvinsky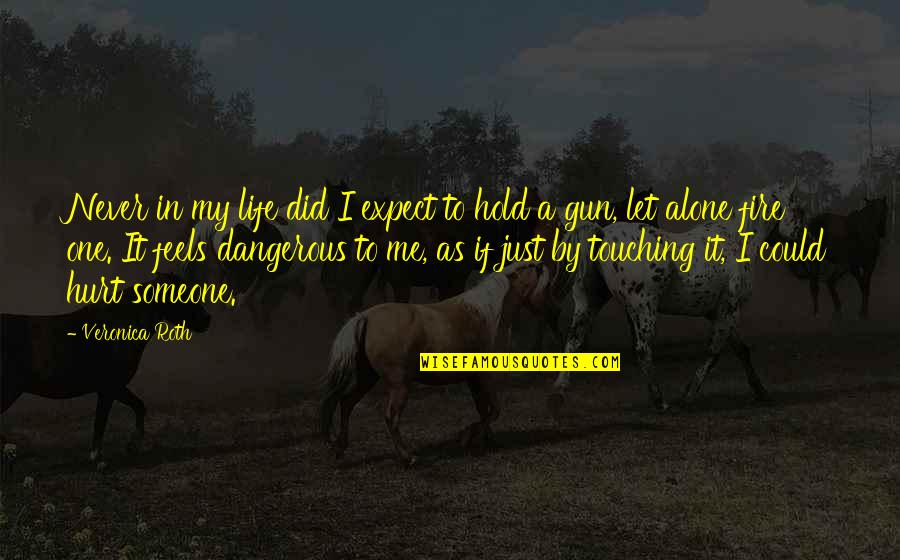 Never in my life did I expect to hold a gun, let alone fire one. It feels dangerous to me, as if just by touching it, I could hurt someone. —
Veronica Roth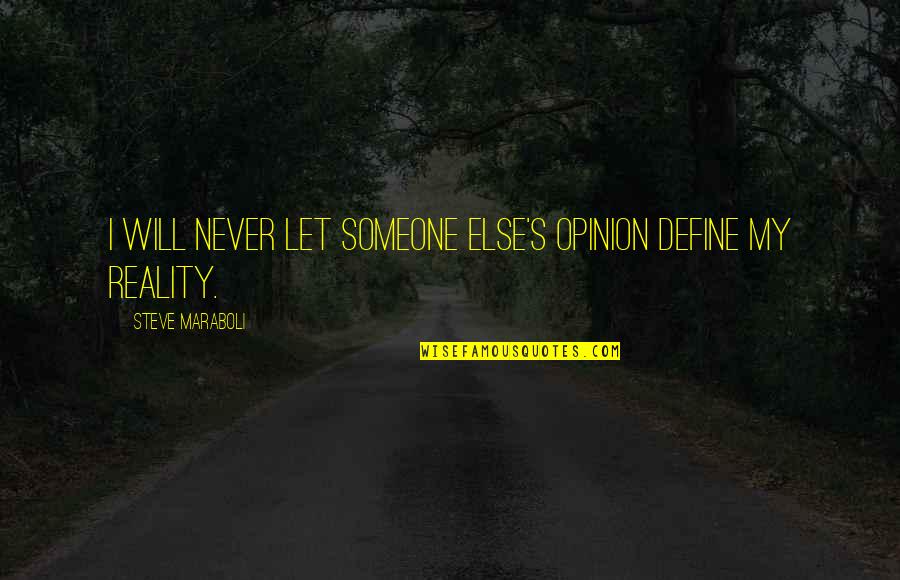 I will never let someone else's opinion define my reality. —
Steve Maraboli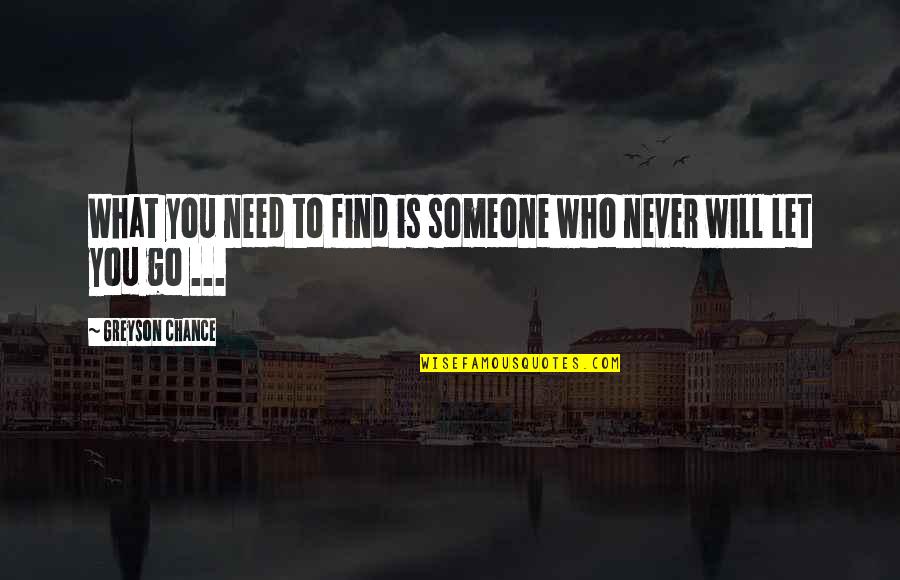 What you need to find is someone who never will let you go ... —
Greyson Chance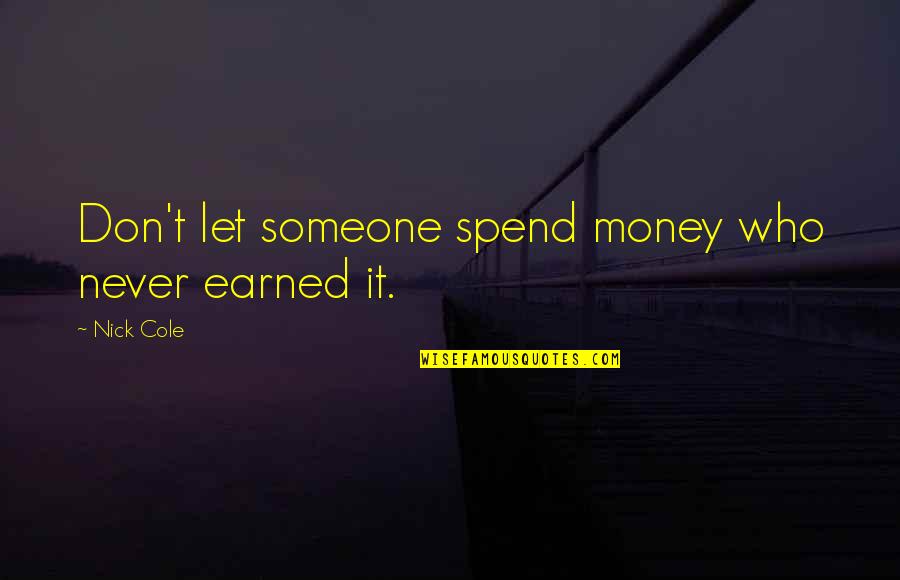 Don't let someone spend money who never earned it. —
Nick Cole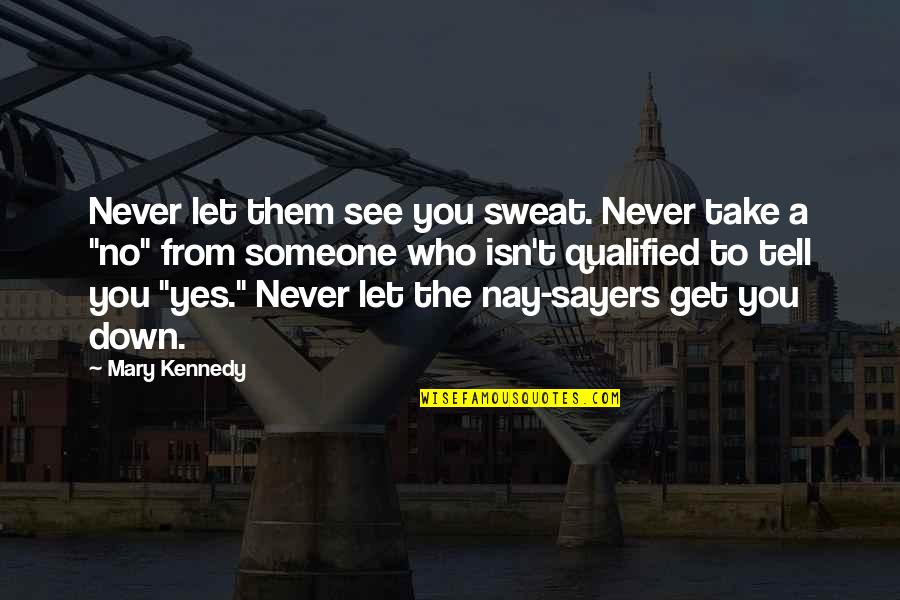 Never let them see you sweat. Never take a "no" from someone who isn't qualified to tell you "yes." Never let the nay-sayers get you down. —
Mary Kennedy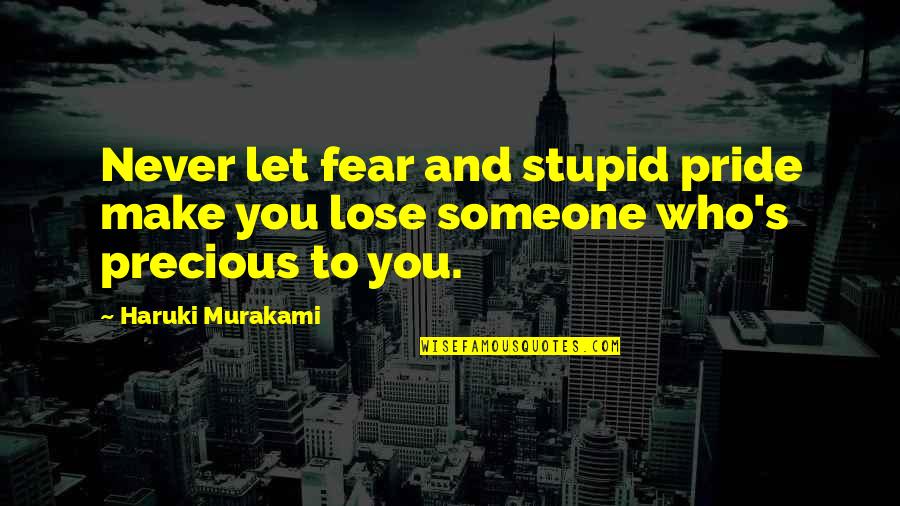 Never let fear and stupid pride make you lose someone who's precious to you. —
Haruki Murakami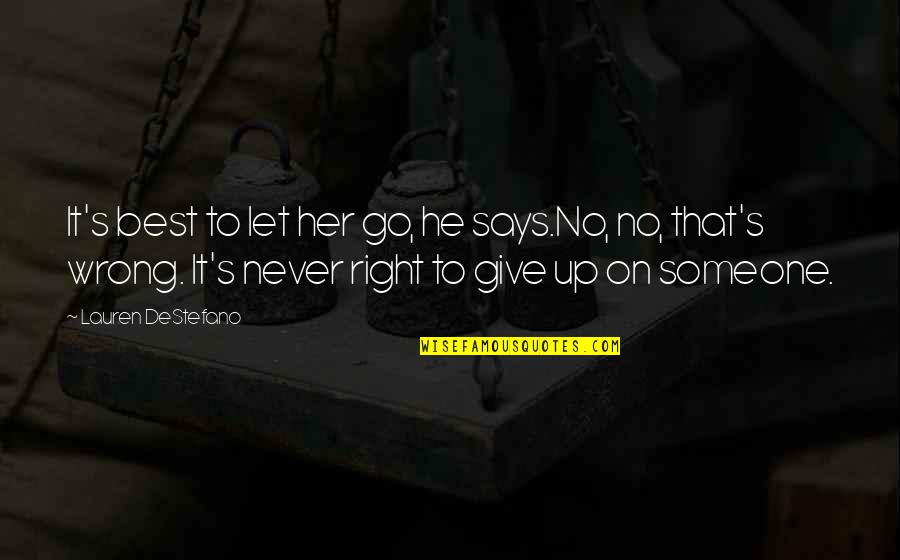 It's best to let her go, he says.
No, no, that's wrong. It's never right to give up on someone. —
Lauren DeStefano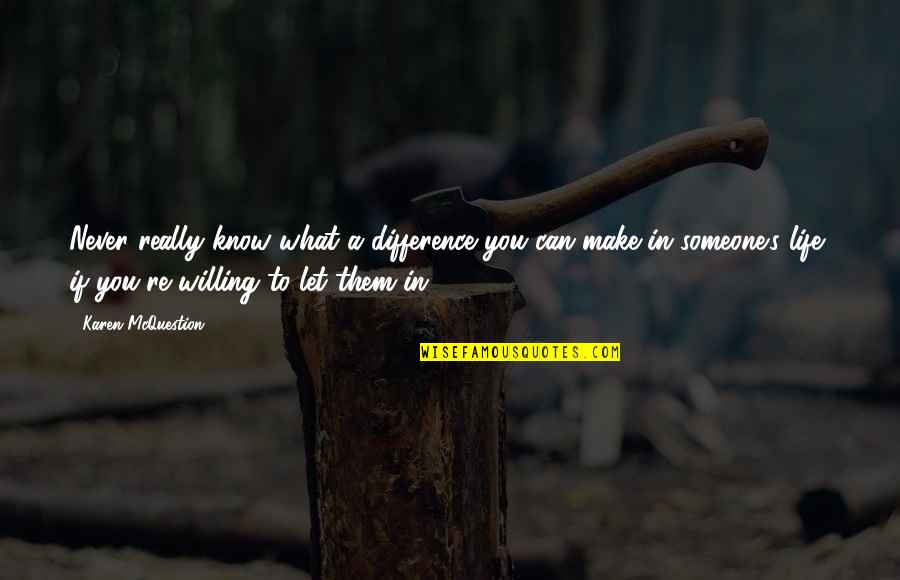 Never really know what a difference you can make in someone's life, if you're willing to let them in. —
Karen McQuestion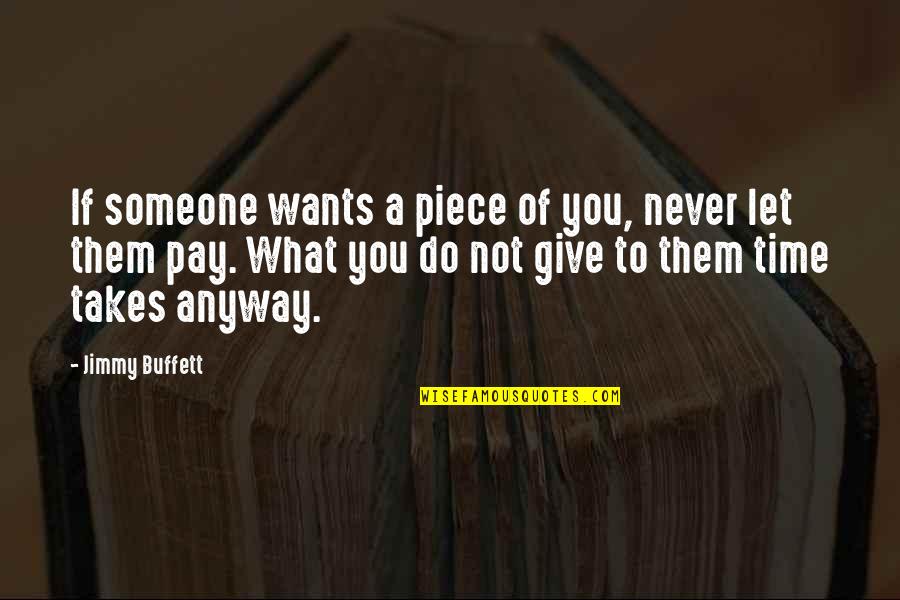 If someone wants a piece of you, never let them pay. What you do not give to them time takes anyway. —
Jimmy Buffett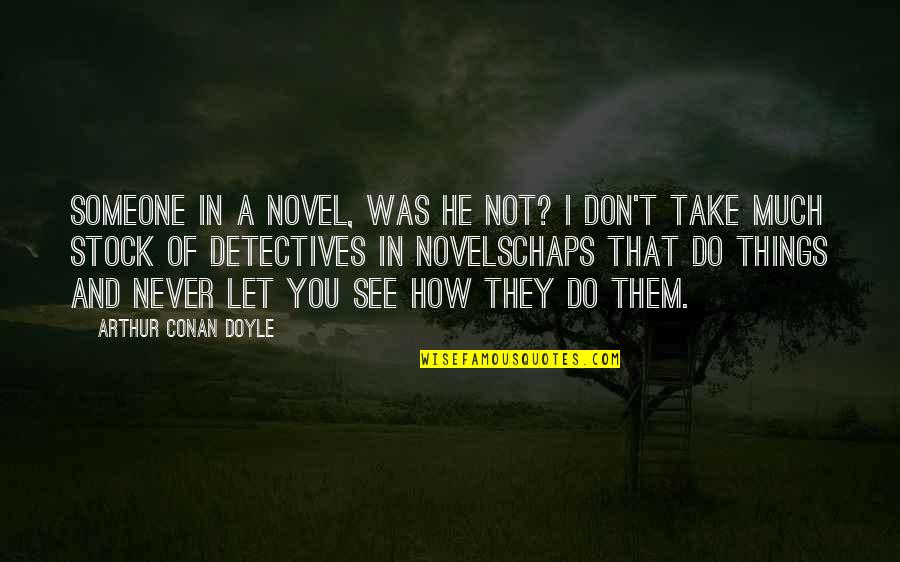 Someone in a novel, was he not? I don't take much stock of detectives in novels
chaps that do things and never let you see how they do them. —
Arthur Conan Doyle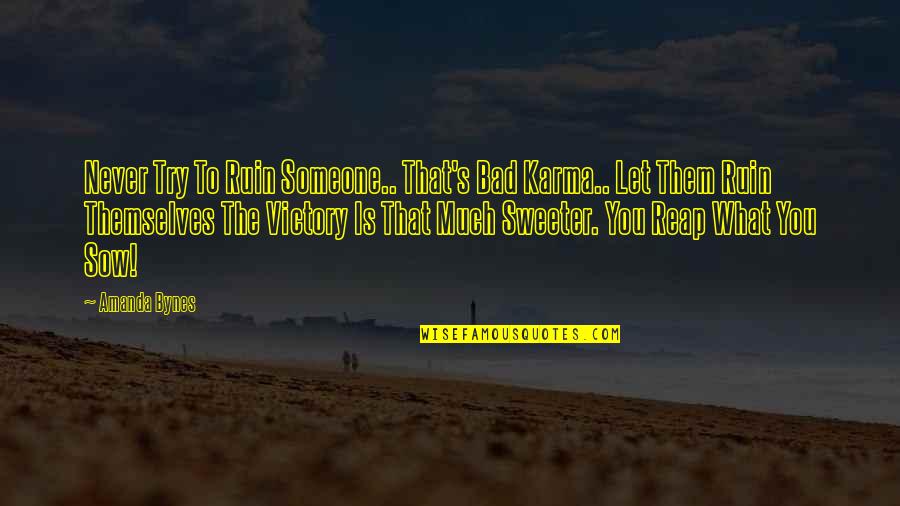 Never Try To Ruin Someone.. That's Bad Karma.. Let Them Ruin Themselves The Victory Is That Much Sweeter. You Reap What You Sow! —
Amanda Bynes