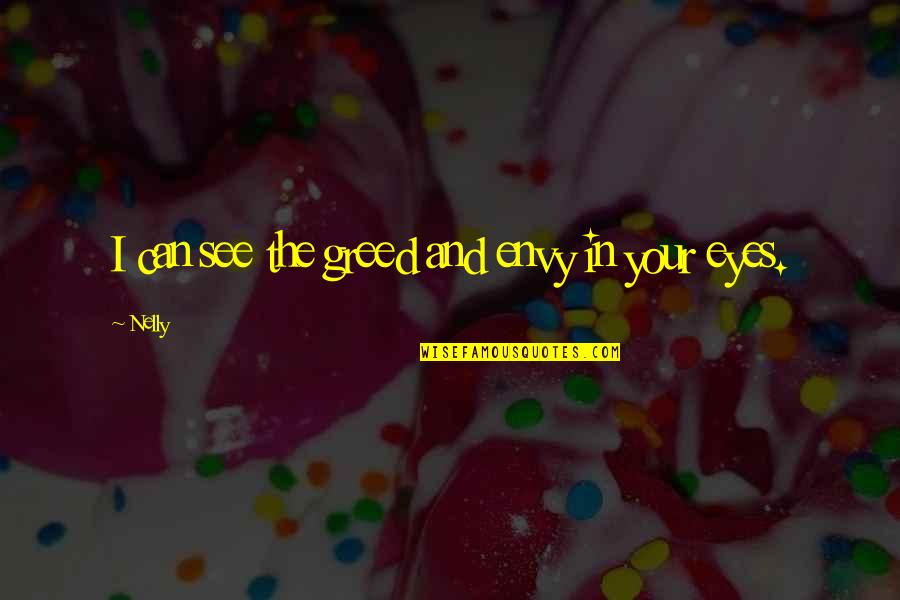 I can see the greed and envy in your eyes.
—
Nelly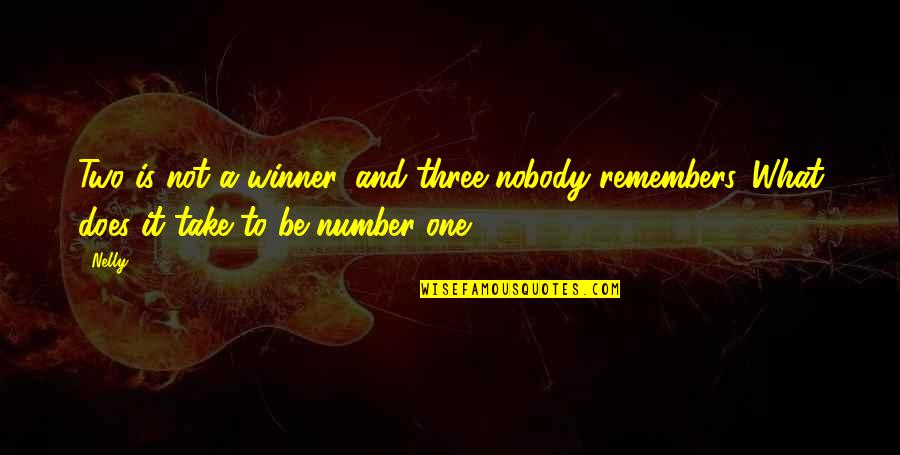 Two is not a winner, and three nobody remembers. What does it take to be number one?
—
Nelly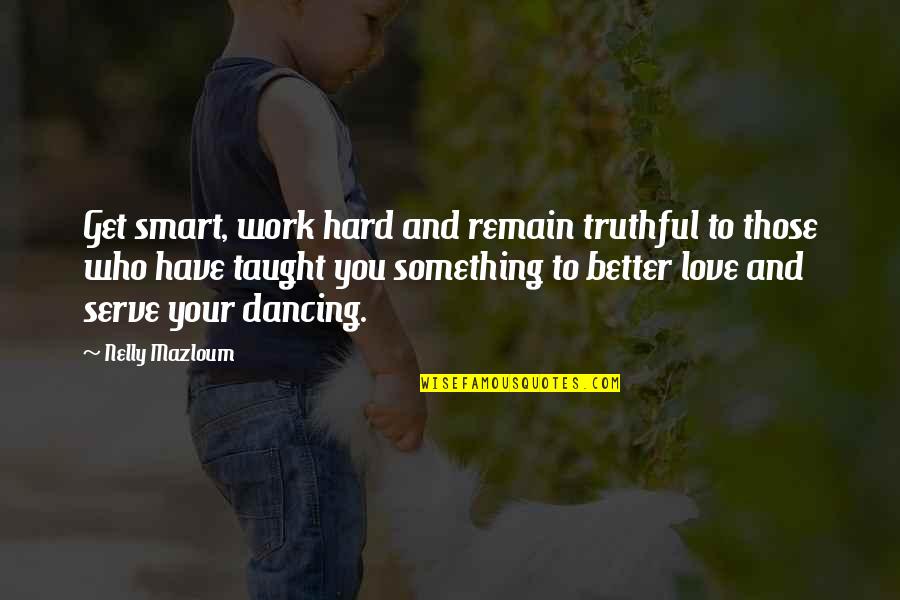 Get smart, work hard and remain truthful to those who have taught you something to better love and serve your dancing.
—
Nelly Mazloum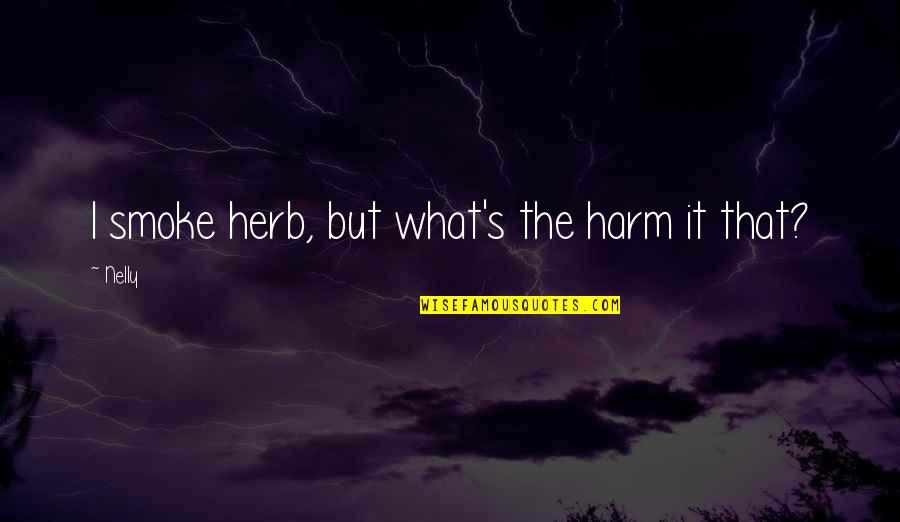 I smoke herb, but what's the harm it that?
—
Nelly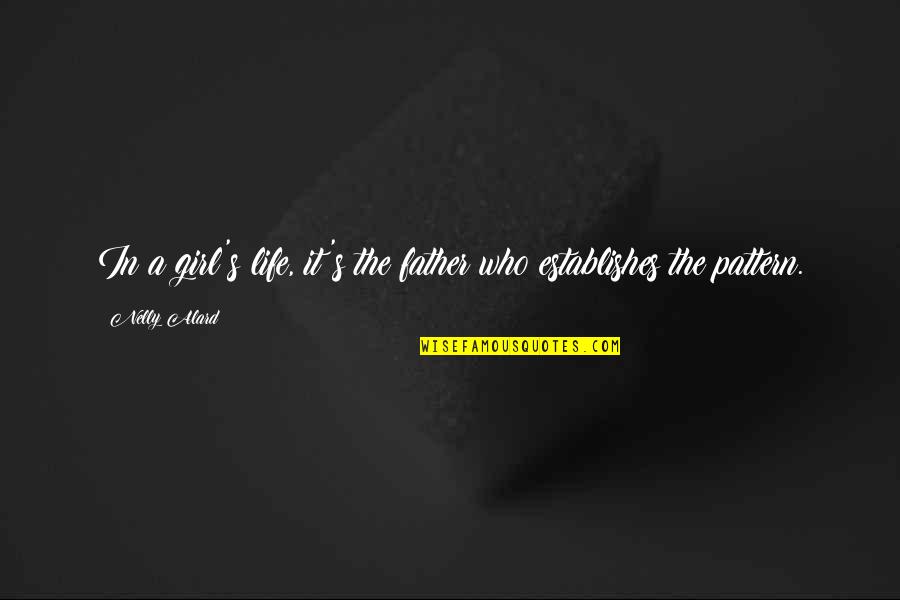 In a girl's life, it's the father who establishes the pattern.
—
Nelly Alard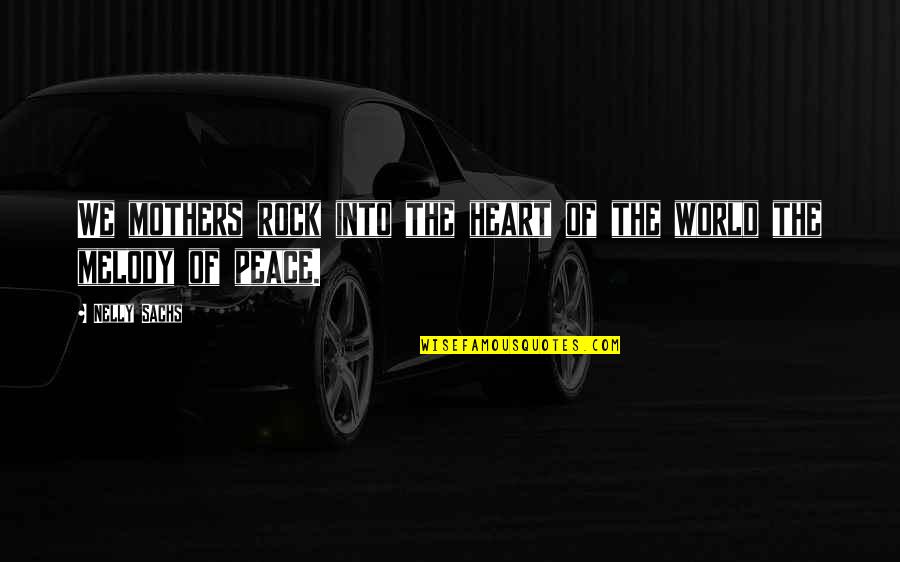 We mothers rock into the heart of the world the melody of peace. —
Nelly Sachs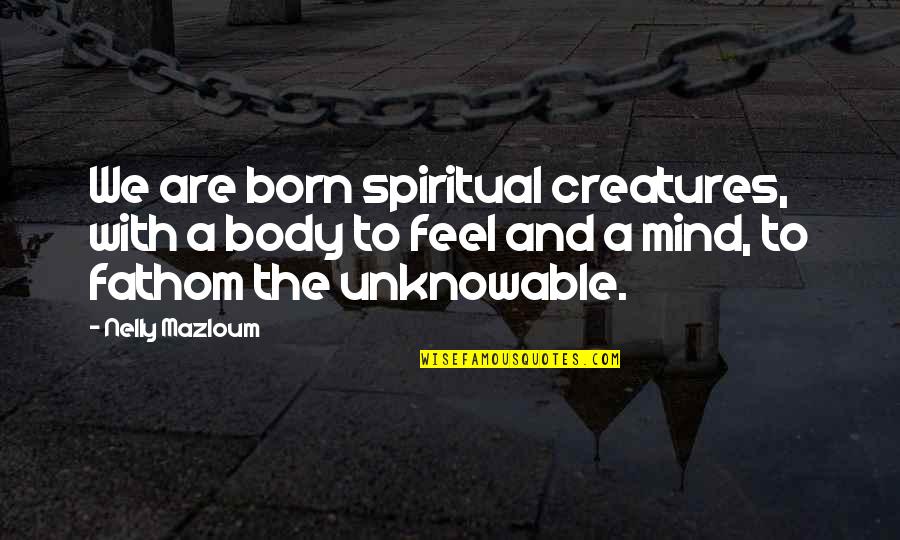 We are born spiritual creatures, with a body to feel and a mind, to fathom the unknowable. —
Nelly Mazloum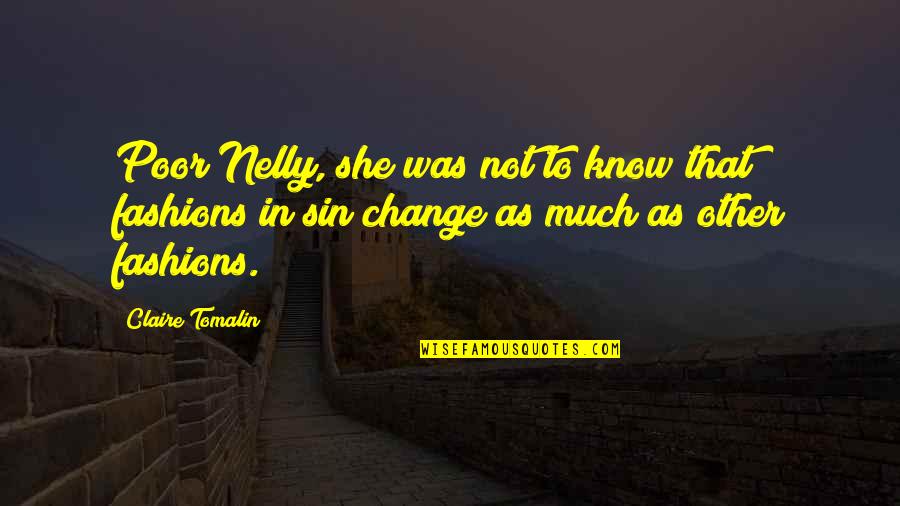 Poor Nelly, she was not to know that fashions in sin change as much as other fashions. —
Claire Tomalin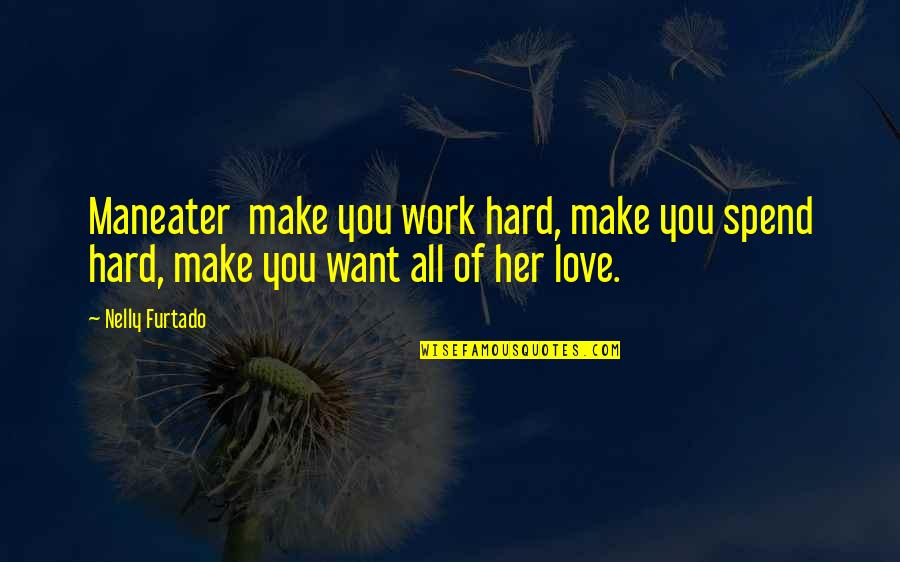 Maneater
make you work hard, make you spend hard, make you want all of her love. —
Nelly Furtado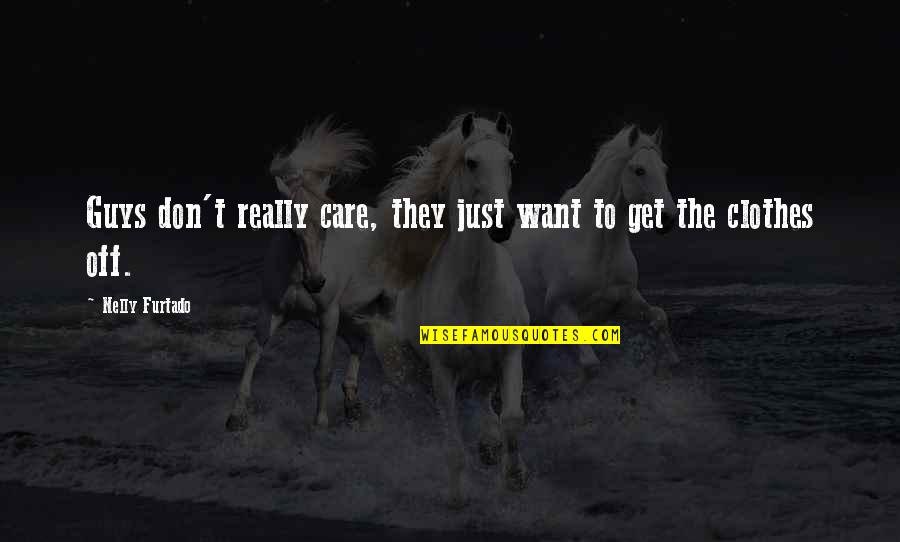 Guys don't really care, they just want to get the clothes off. —
Nelly Furtado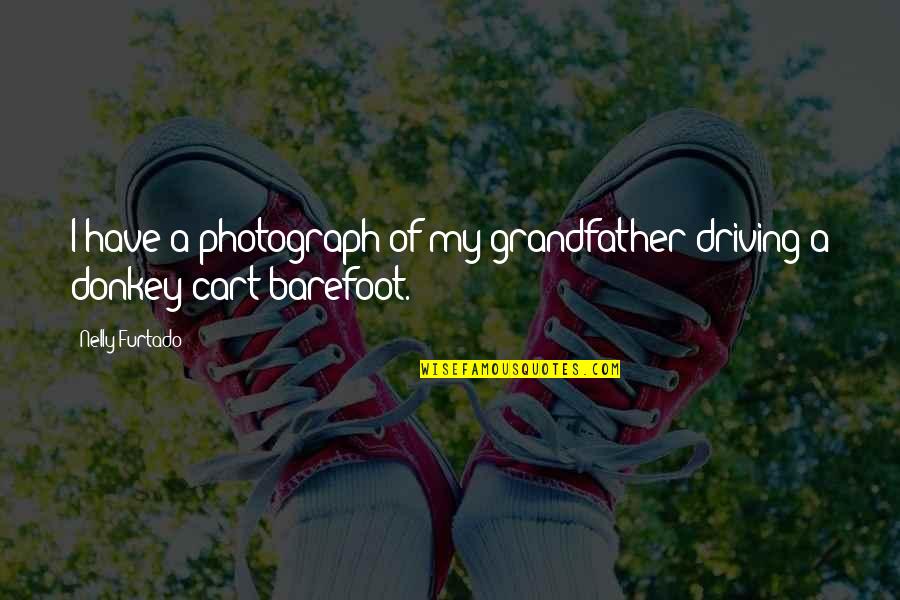 I have a photograph of my grandfather driving a donkey cart barefoot. —
Nelly Furtado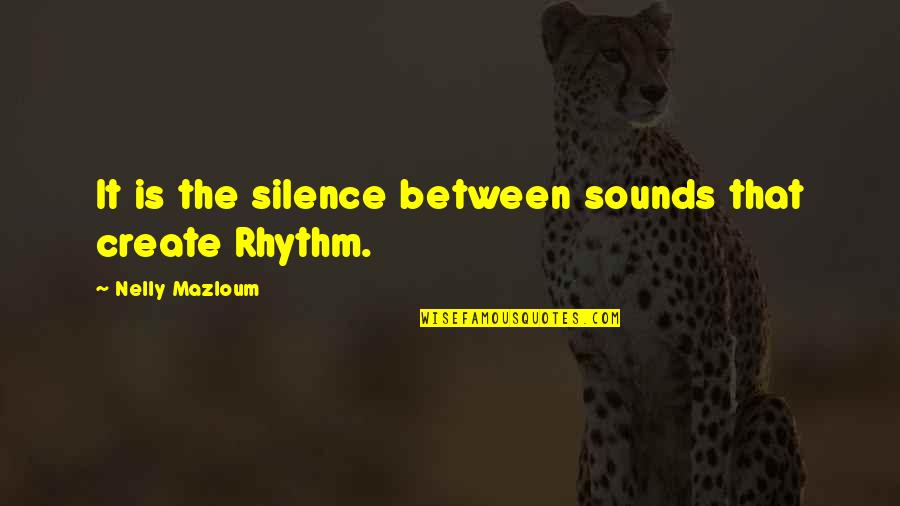 It is the silence between sounds that create Rhythm. —
Nelly Mazloum
If we were born knowing everything, what would we do with all this time on this earth? —
Nelly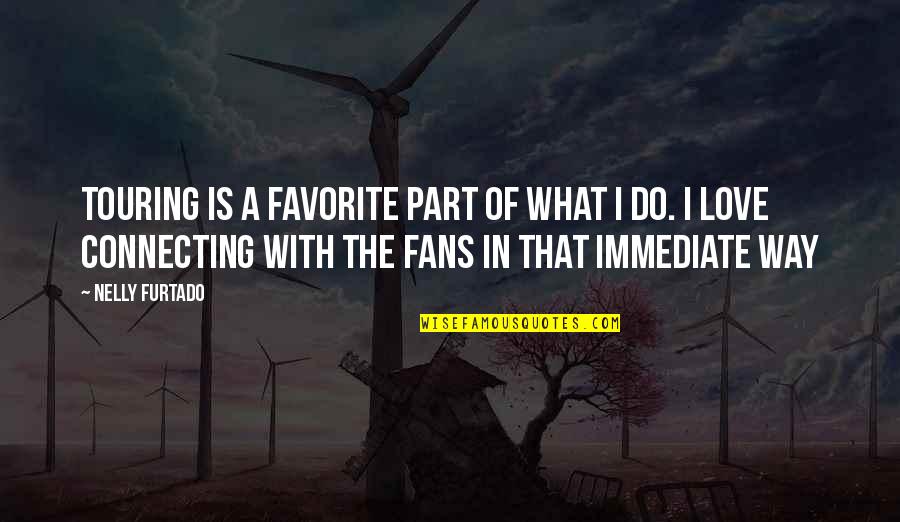 Touring is a favorite part of what I do. I love connecting with the fans in that immediate way —
Nelly Furtado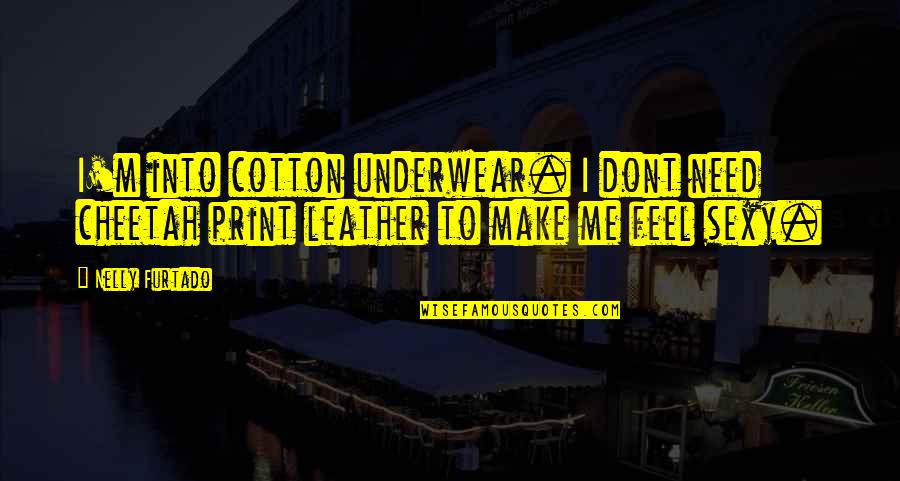 I'm into cotton underwear. I dont need cheetah print leather to make me feel sexy. —
Nelly Furtado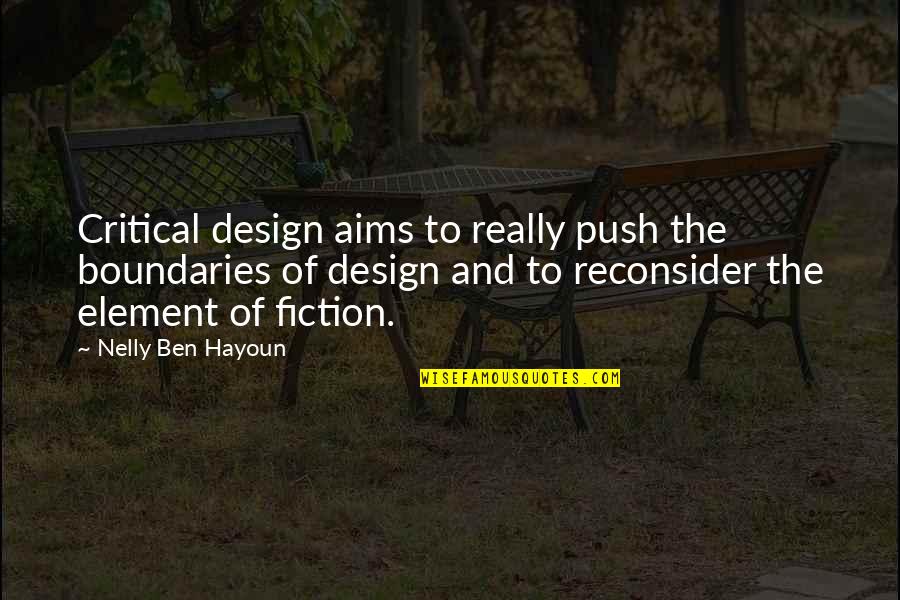 Critical design aims to really push the boundaries of design and to reconsider the element of fiction. —
Nelly Ben Hayoun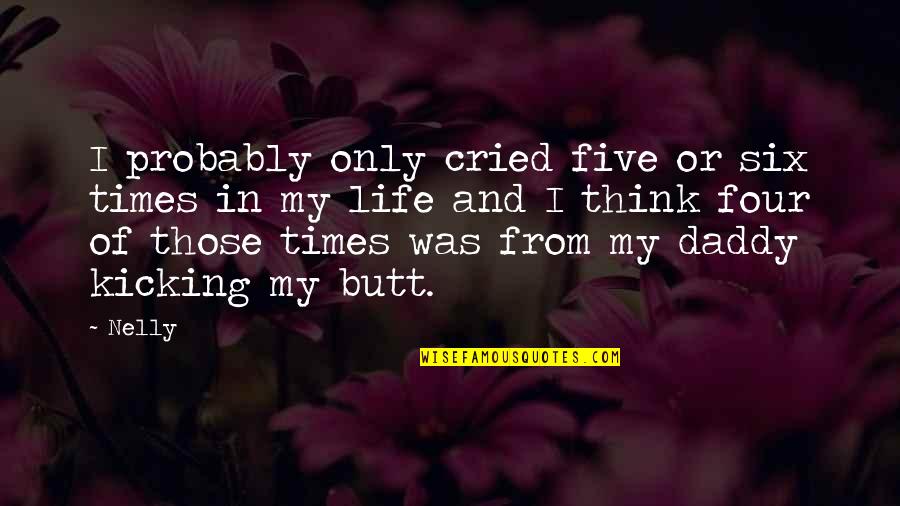 I probably only cried five or six times in my life and I think four of those times was from my daddy kicking my butt. —
Nelly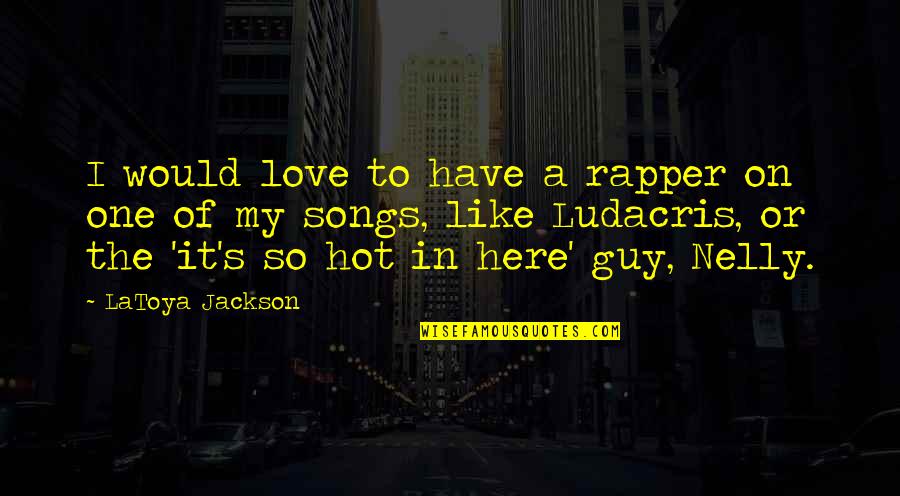 I would love to have a rapper on one of my songs, like Ludacris, or the 'it's so hot in here' guy, Nelly. —
LaToya Jackson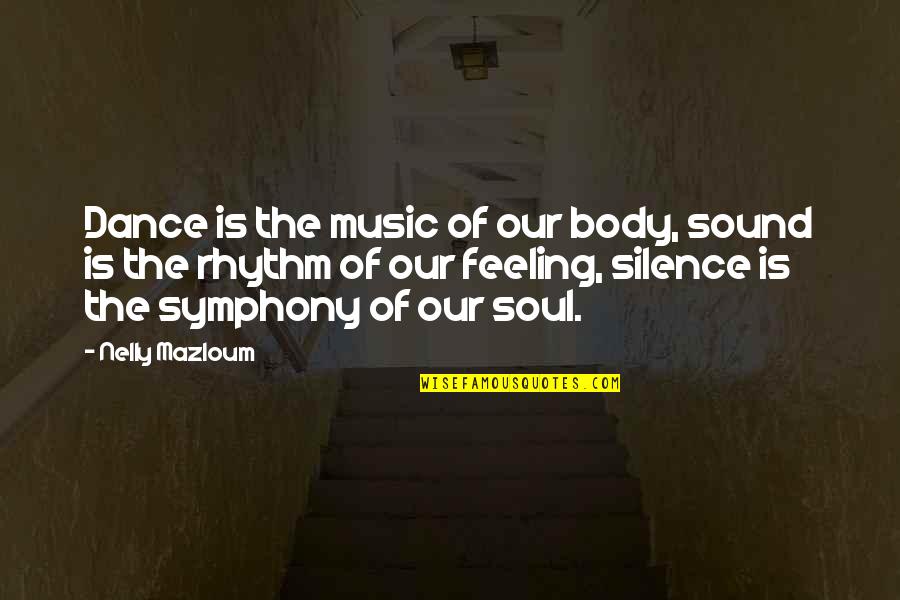 Dance is the music of our body, sound is the rhythm of our feeling, silence is the symphony of our soul. —
Nelly Mazloum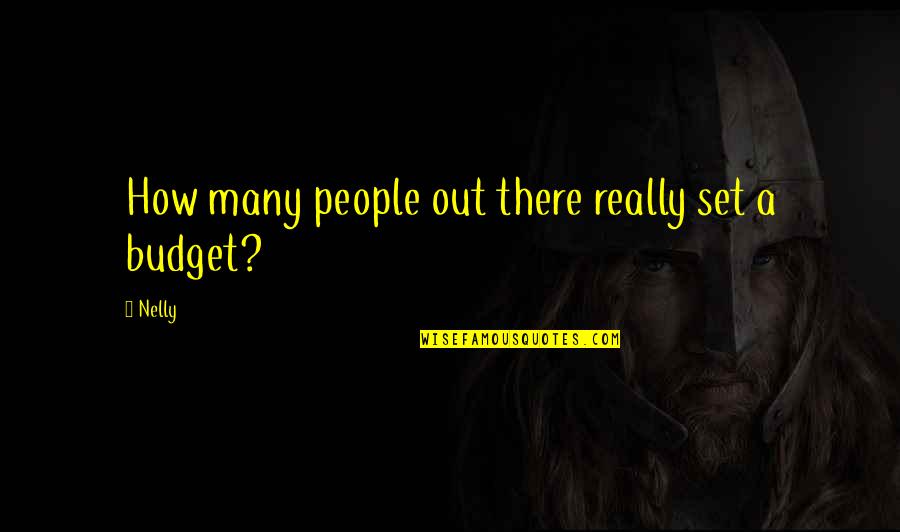 How many people out there really set a budget? —
Nelly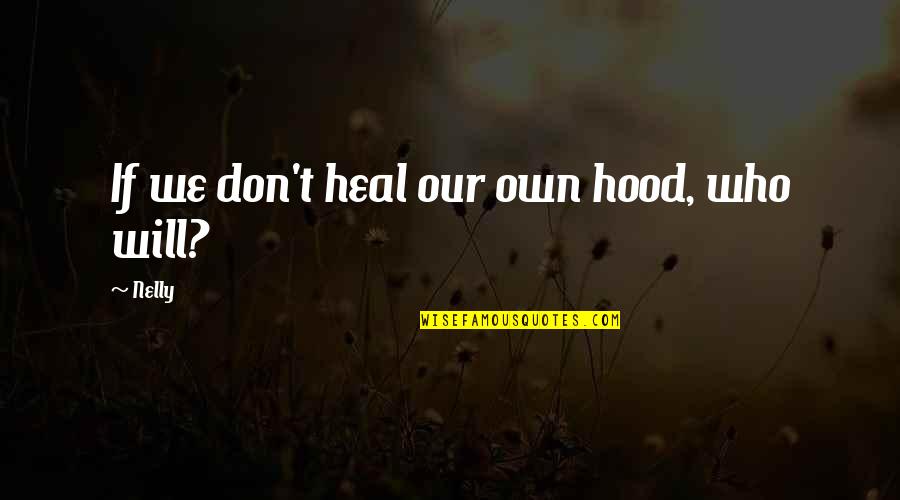 If we don't heal our own hood, who will? —
Nelly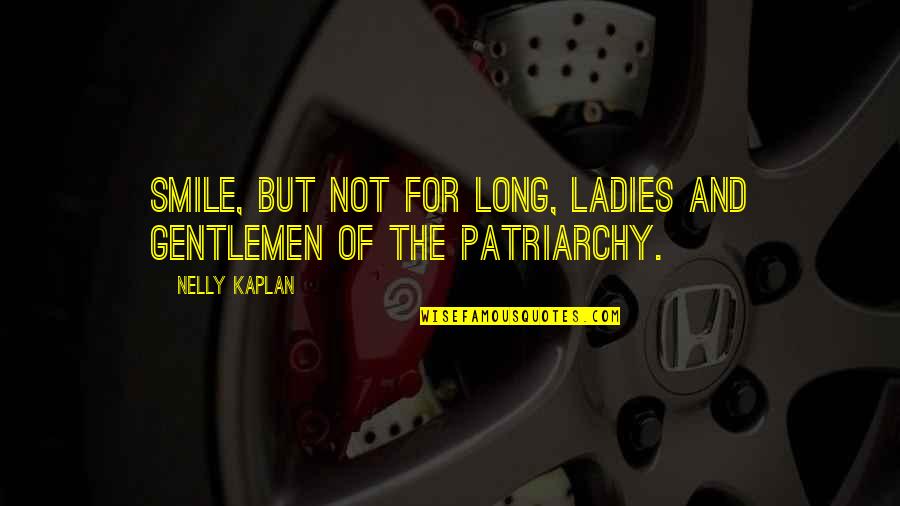 Smile, but not for long, Ladies and Gentlemen of the Patriarchy. —
Nelly Kaplan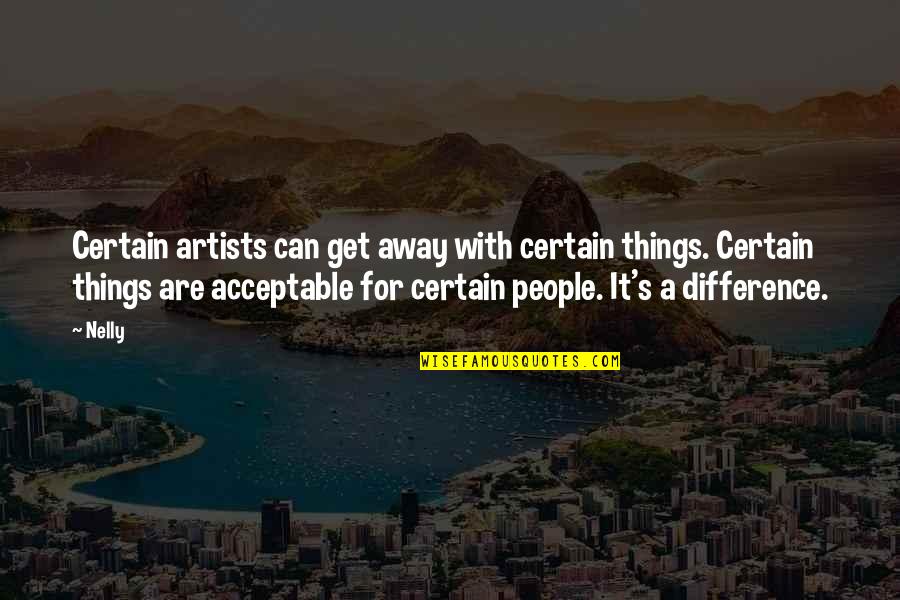 Certain artists can get away with certain things. Certain things are acceptable for certain people. It's a difference. —
Nelly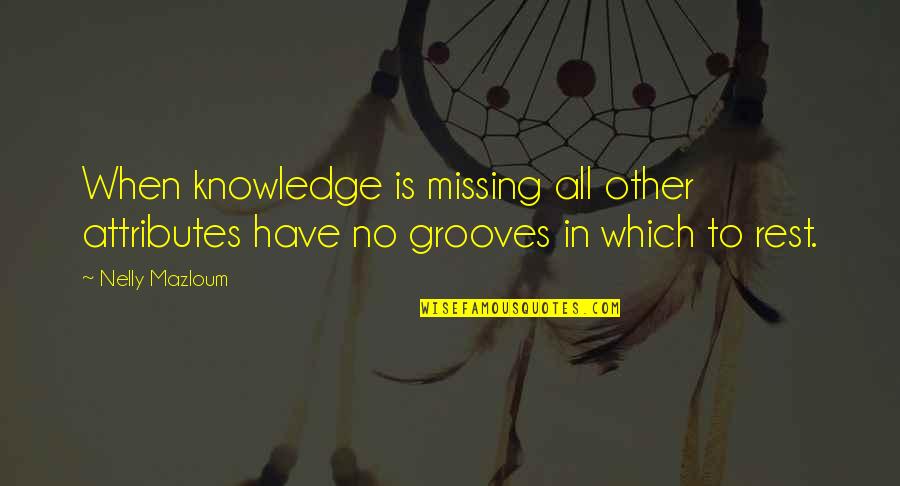 When knowledge is missing all other attributes have no grooves in which to rest. —
Nelly Mazloum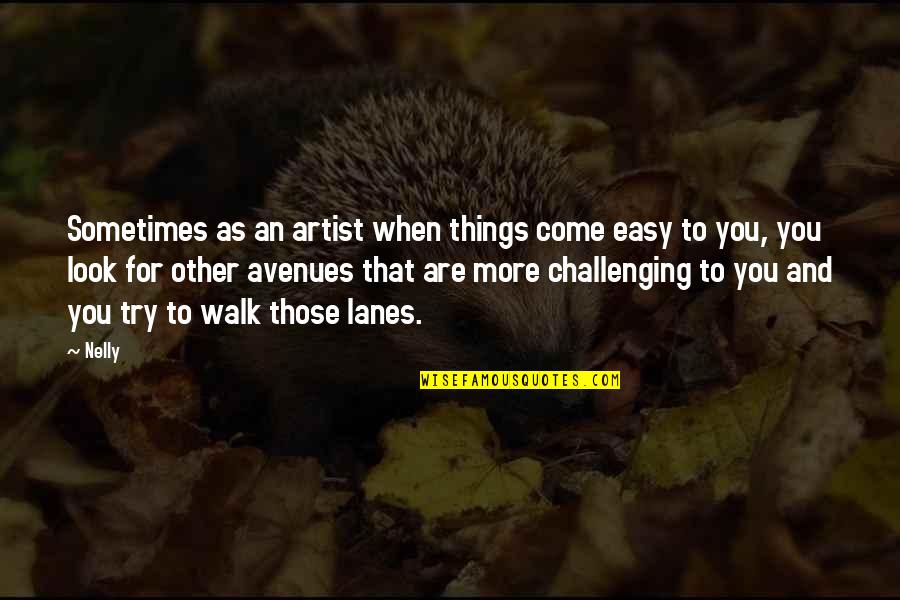 Sometimes as an artist when things come easy to you, you look for other avenues that are more challenging to you and you try to walk those lanes. —
Nelly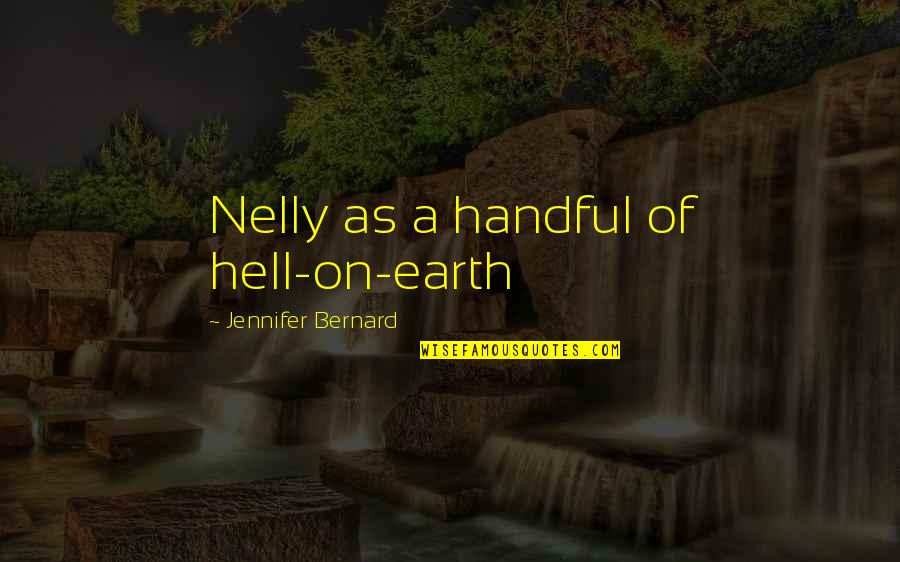 Nelly as a handful of hell-on-earth —
Jennifer Bernard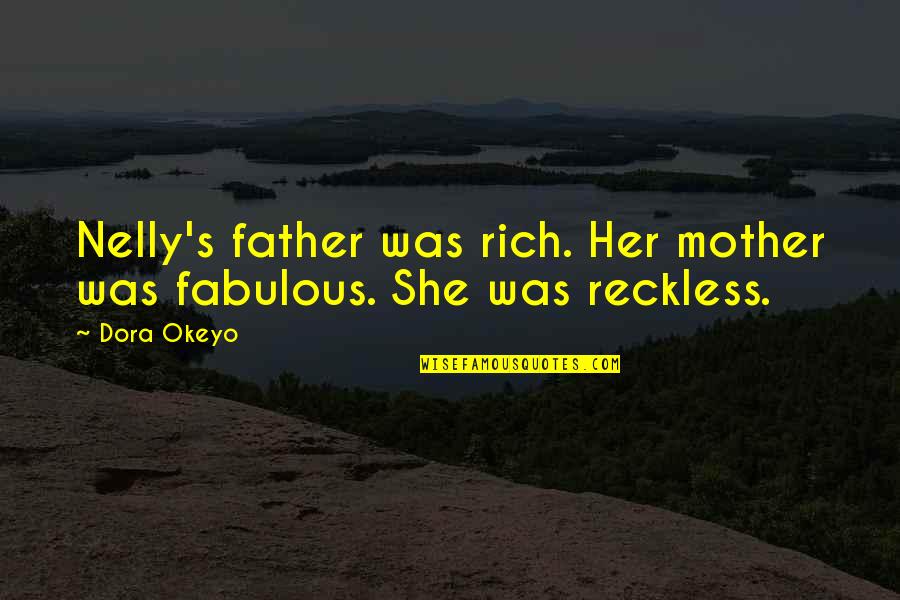 Nelly's
father was rich. Her mother was fabulous. She was reckless. —
Dora Okeyo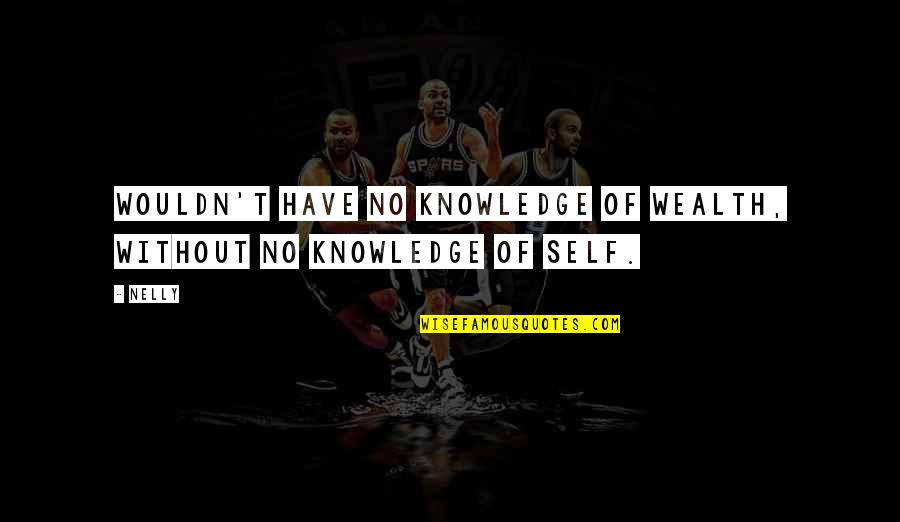 Wouldn't have no knowledge of wealth, without no knowledge of self. —
Nelly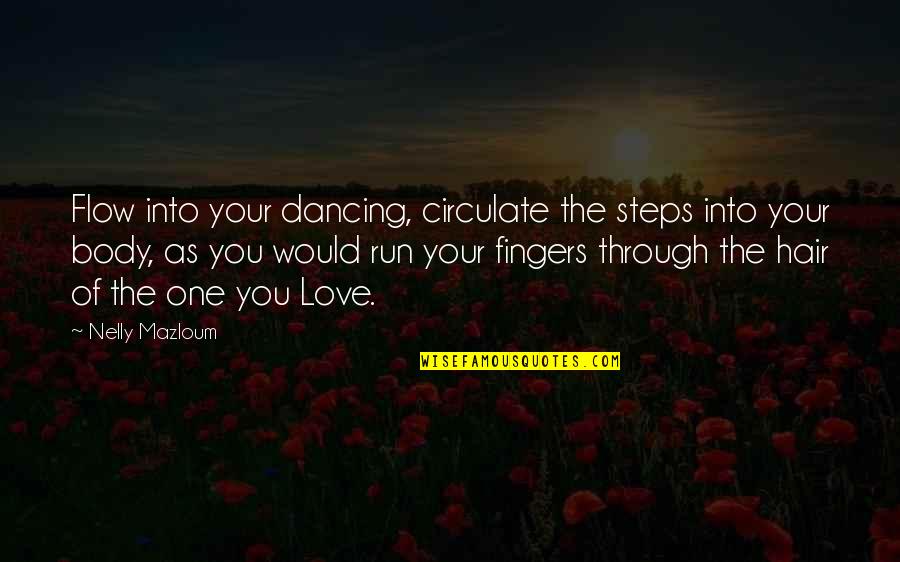 Flow into your dancing, circulate the steps into your body, as you would run your fingers through the hair of the one you Love. —
Nelly Mazloum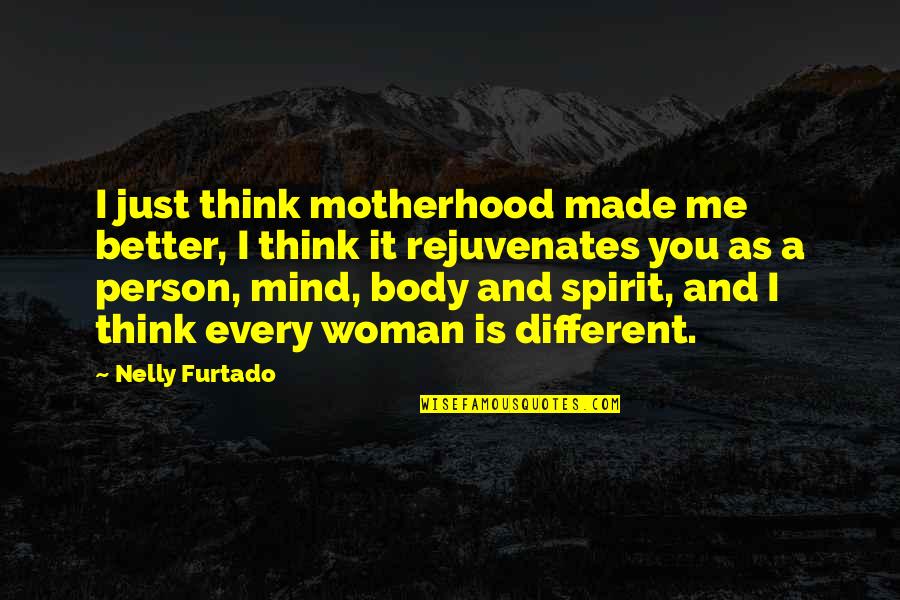 I just think motherhood made me better, I think it rejuvenates you as a person, mind, body and spirit, and I think every woman is different. —
Nelly Furtado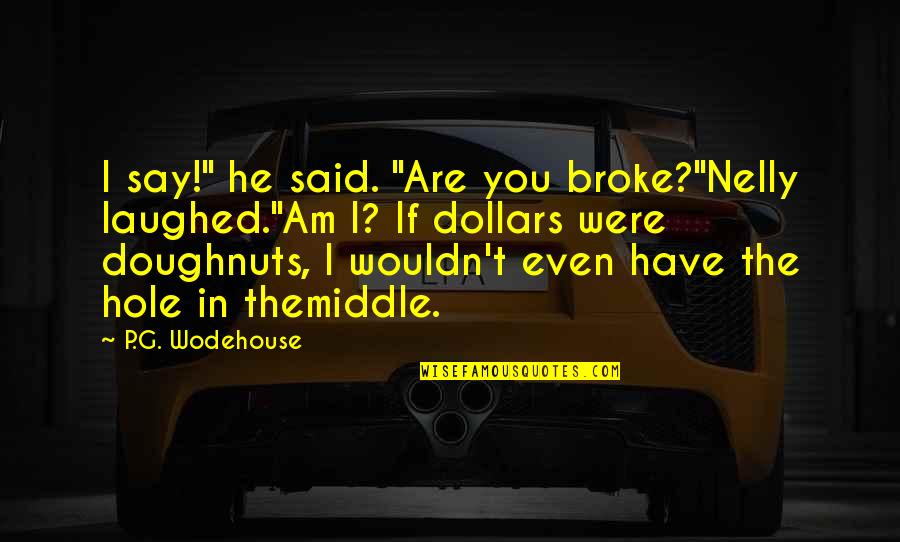 I say!" he said. "Are you broke?"
Nelly laughed.
"Am I? If dollars were doughnuts, I wouldn't even have the hole in the
middle. —
P.G. Wodehouse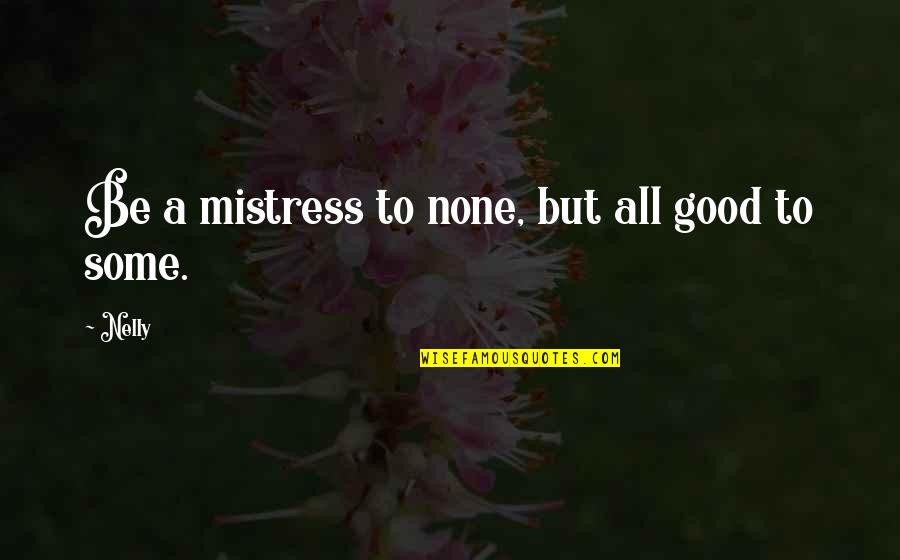 Be a mistress to none, but all good to some. —
Nelly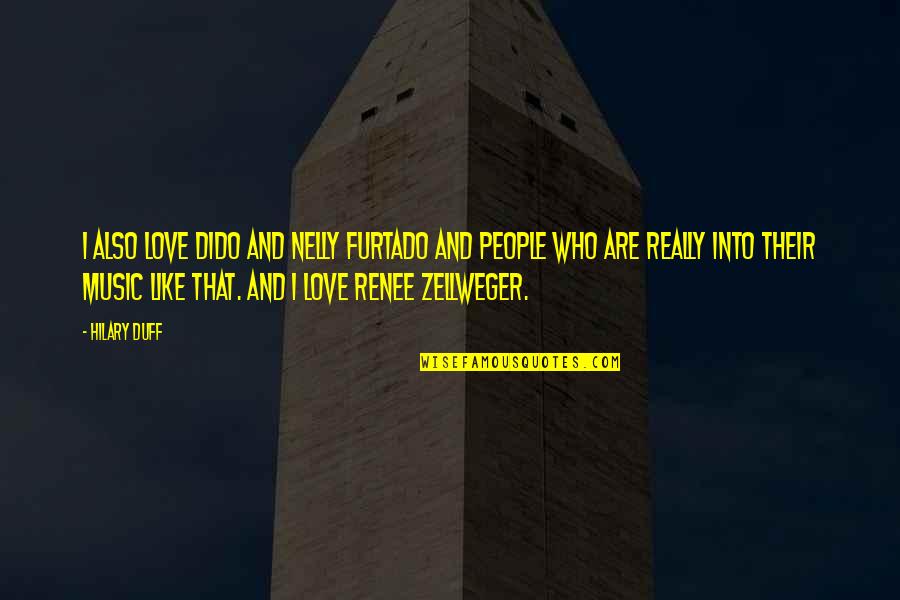 I also love Dido and Nelly Furtado and people who are really into their music like that. And I love Renee Zellweger. —
Hilary Duff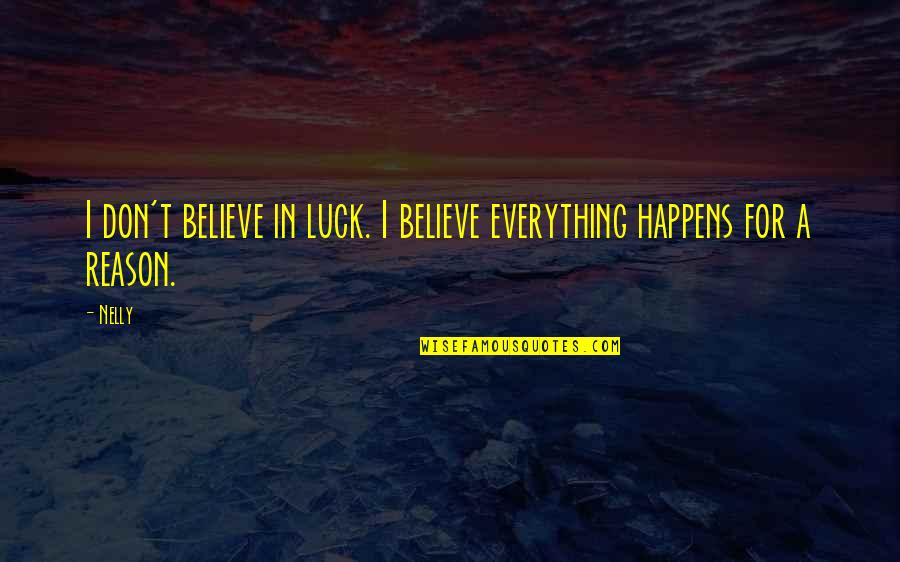 I don't believe in luck. I believe everything happens for a reason. —
Nelly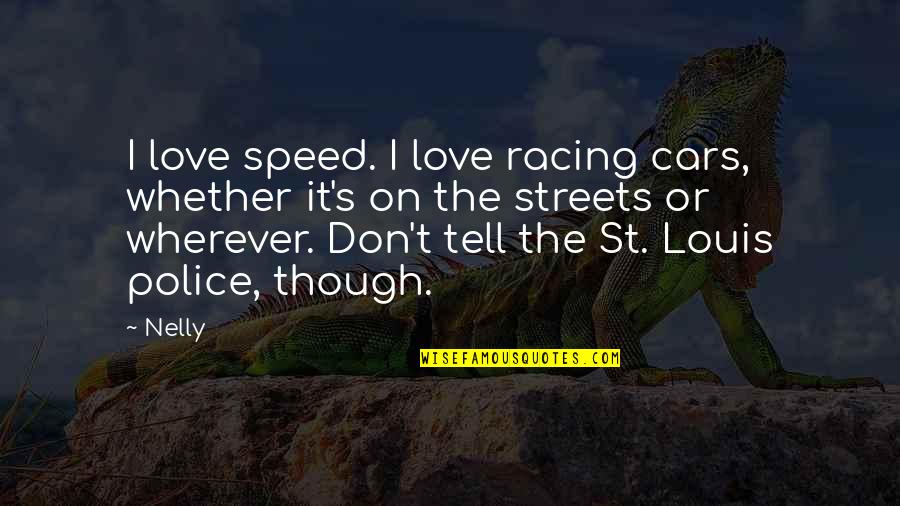 I love speed. I love racing cars, whether it's on the streets or wherever. Don't tell the St. Louis police, though. —
Nelly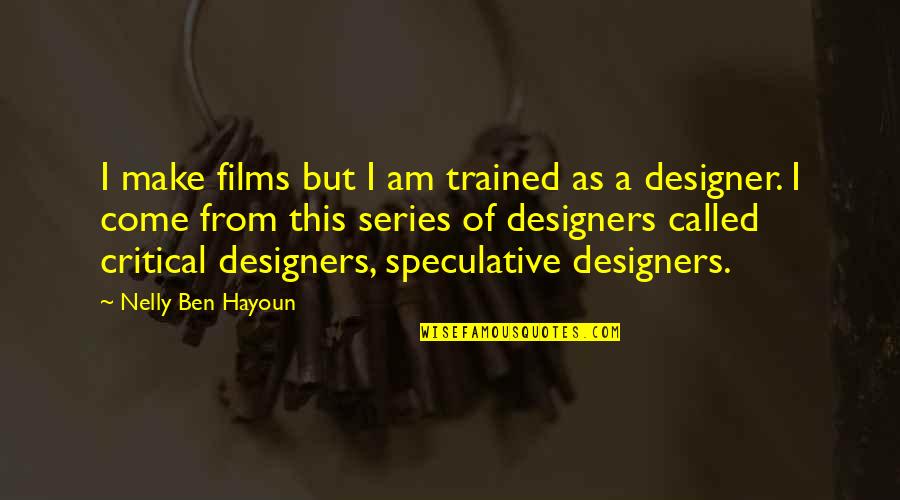 I make films but I am trained as a designer. I come from this series of designers called critical designers, speculative designers. —
Nelly Ben Hayoun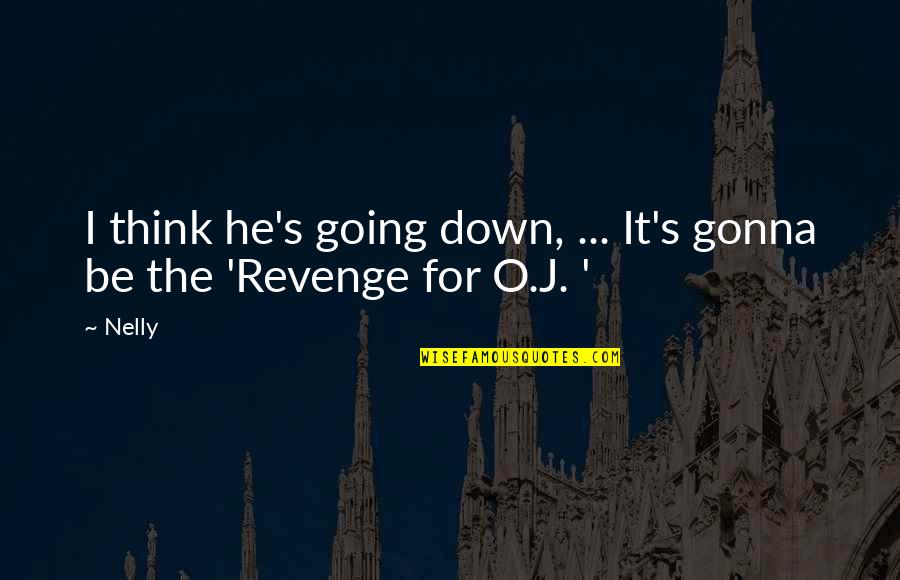 I think he's going down, ... It's gonna be the 'Revenge for O.J. ' —
Nelly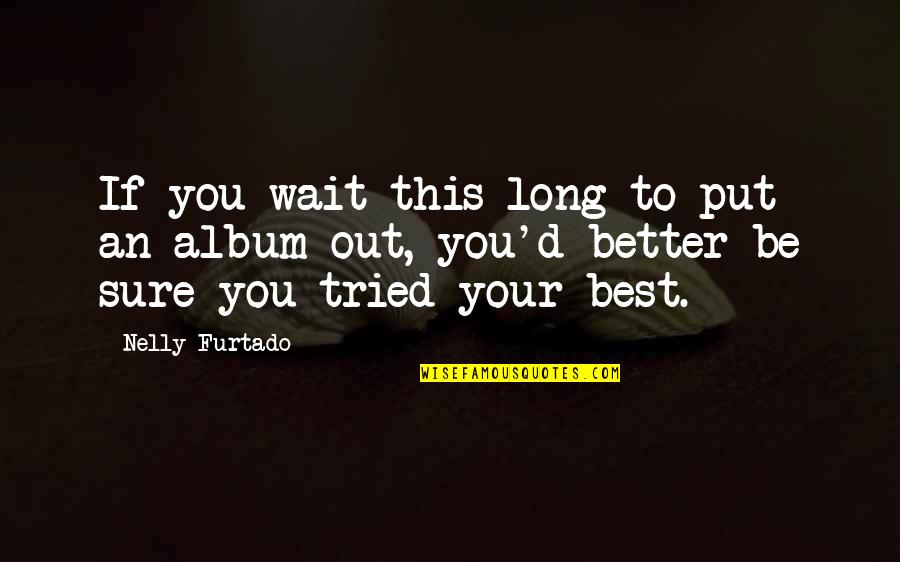 If you wait this long to put an album out, you'd better be sure you tried your best. —
Nelly Furtado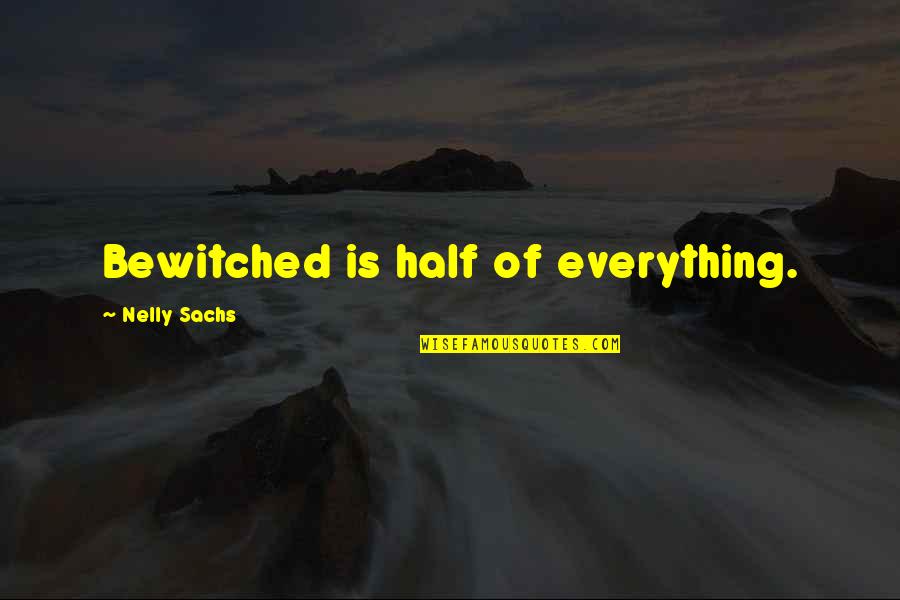 Bewitched is half of everything. —
Nelly Sachs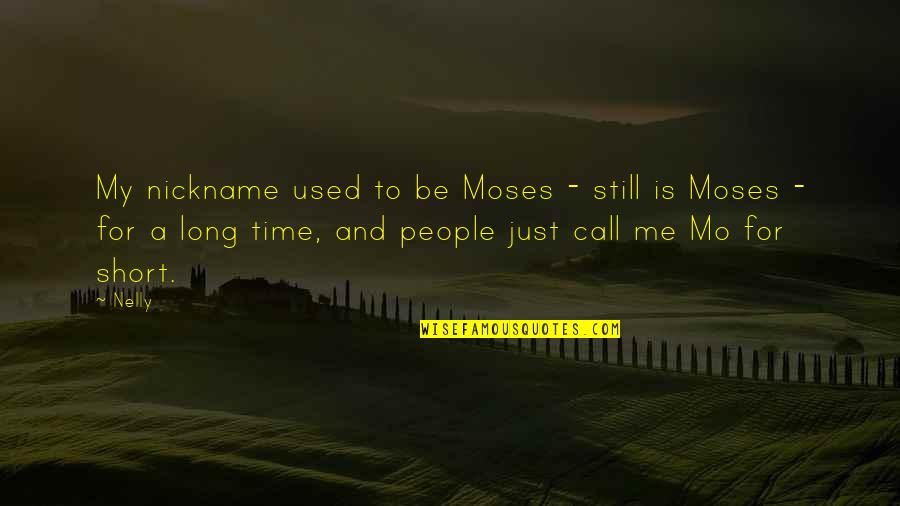 My nickname used to be Moses - still is Moses - for a long time, and people just call me Mo for short. —
Nelly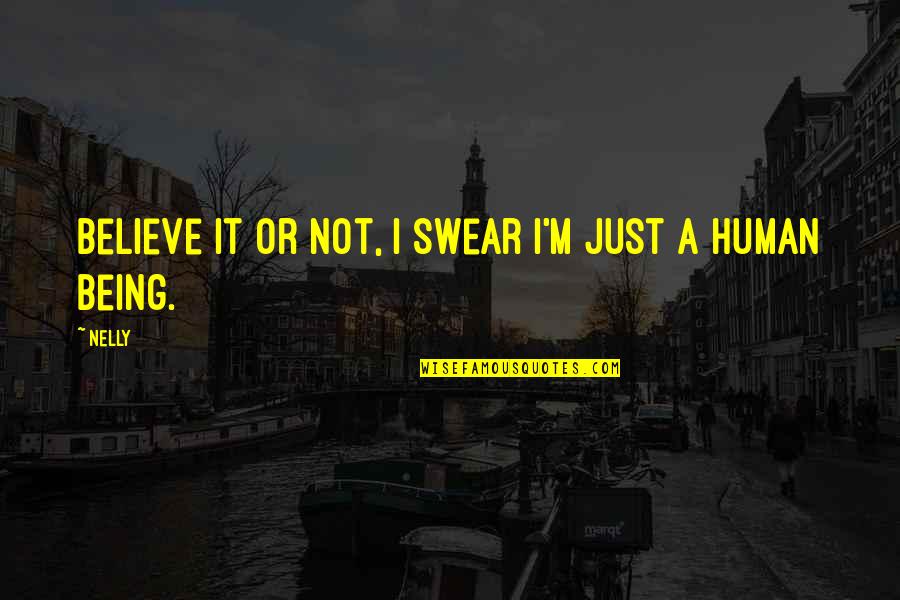 Believe it or not, I swear I'm just a human being. —
Nelly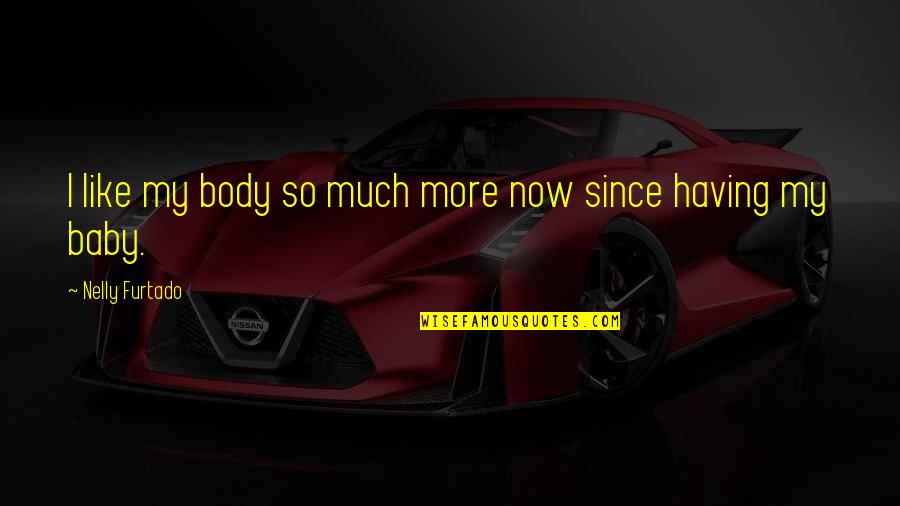 I like my body so much more now since having my baby. —
Nelly Furtado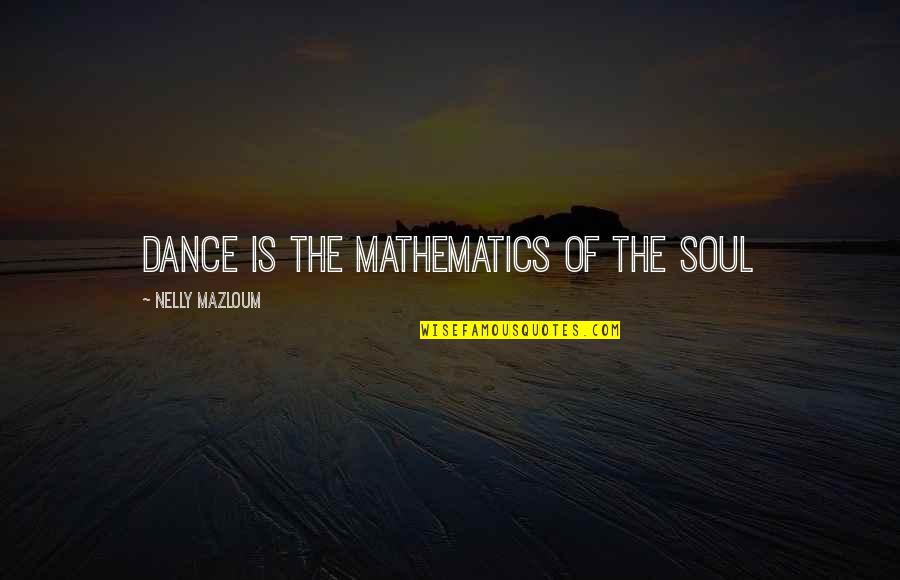 Dance is the mathematics of the Soul —
Nelly Mazloum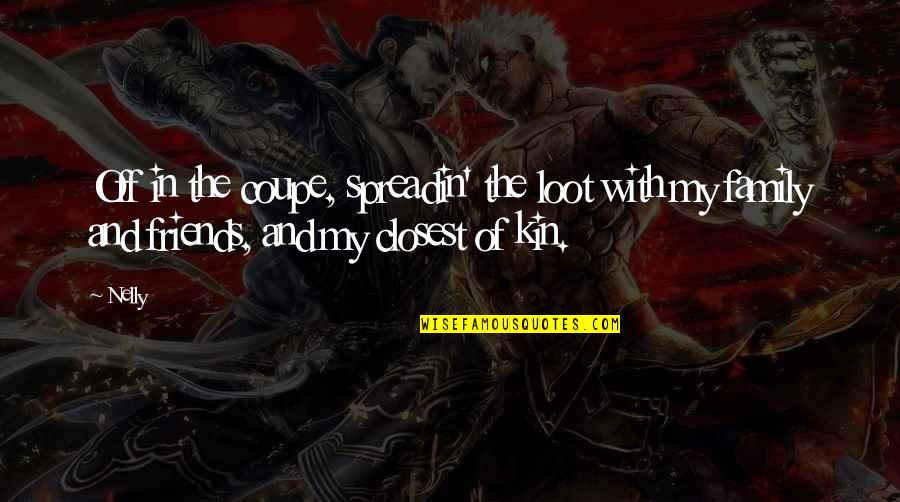 Off in the coupe, spreadin' the loot with my family and friends, and my closest of kin. —
Nelly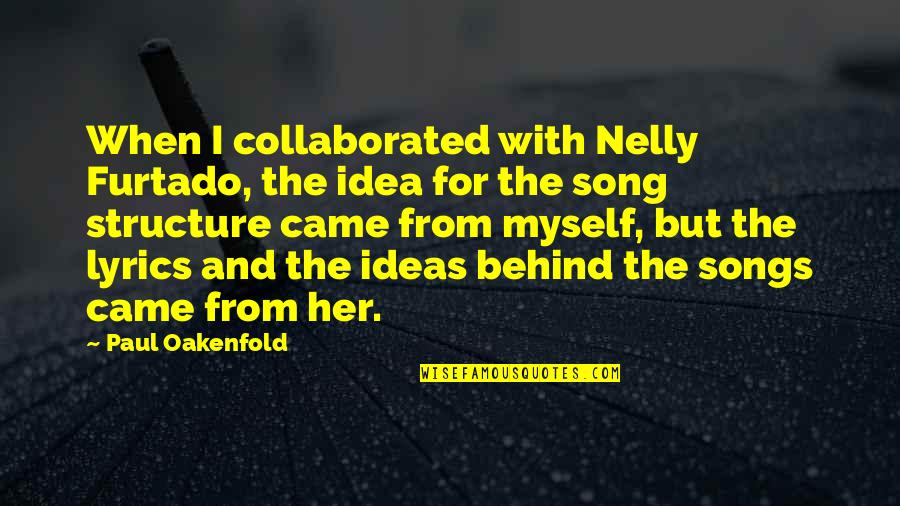 When I collaborated with Nelly Furtado, the idea for the song structure came from myself, but the lyrics and the ideas behind the songs came from her. —
Paul Oakenfold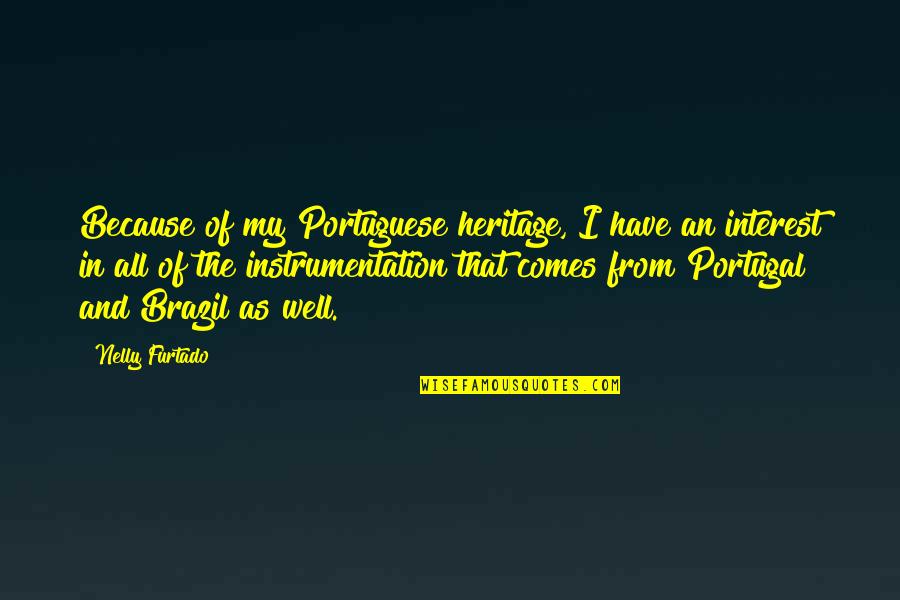 Because of my Portuguese heritage, I have an interest in all of the instrumentation that comes from Portugal and Brazil as well. —
Nelly Furtado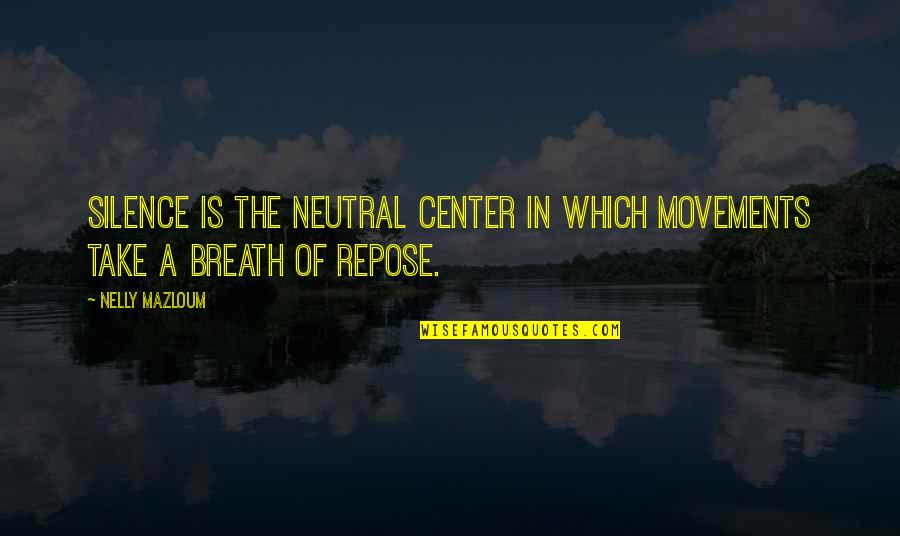 Silence is the neutral Center in which movements take a breath of repose. —
Nelly Mazloum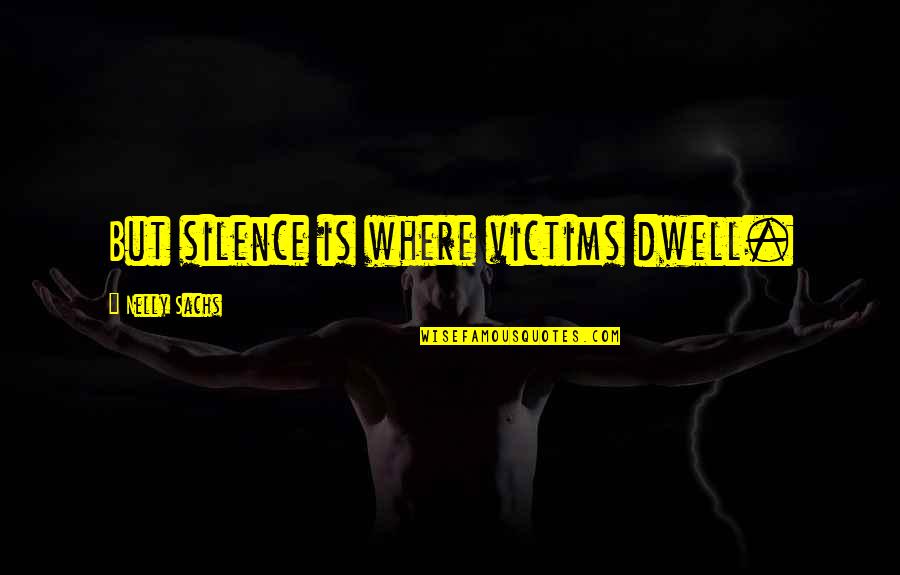 But silence is where victims dwell. —
Nelly Sachs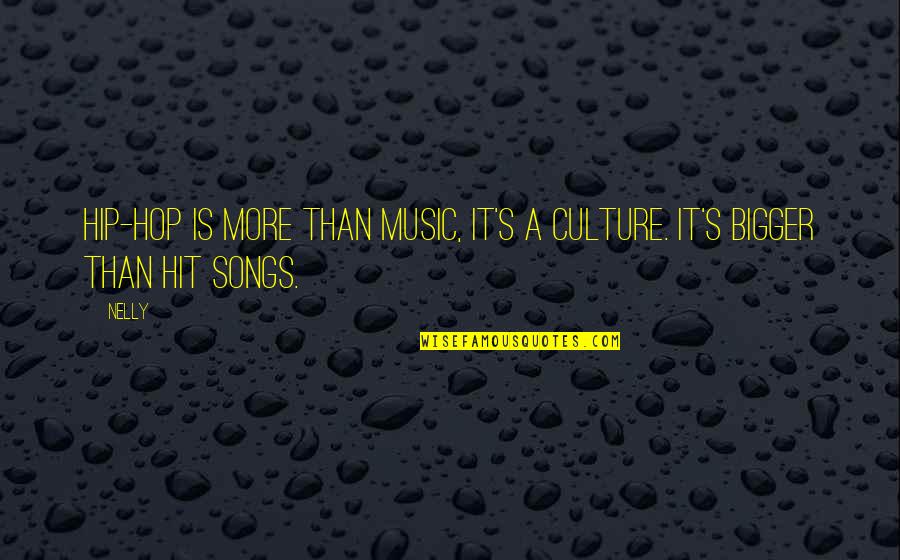 Hip-hop is more than music, it's a culture. It's bigger than hit songs. —
Nelly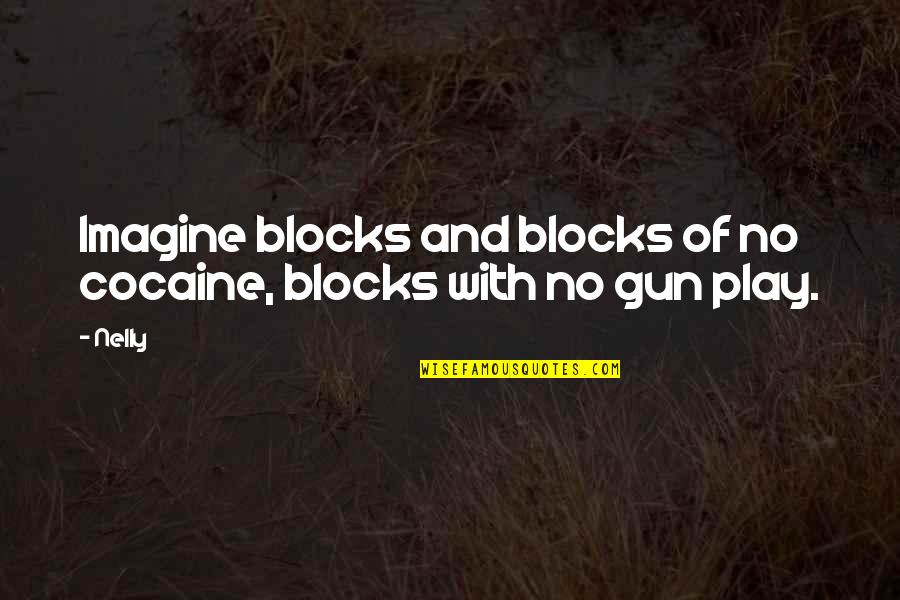 Imagine blocks and blocks of no cocaine, blocks with no gun play. —
Nelly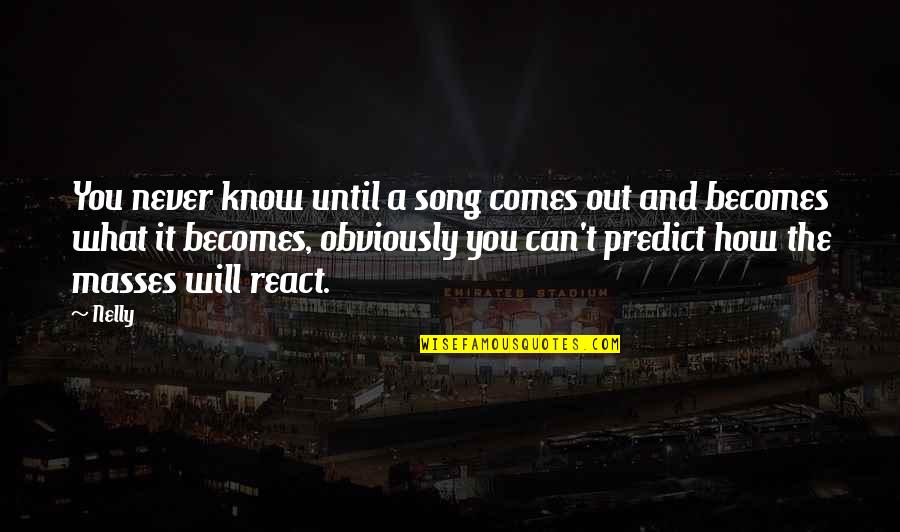 You never know until a song comes out and becomes what it becomes, obviously you can't predict how the masses will react. —
Nelly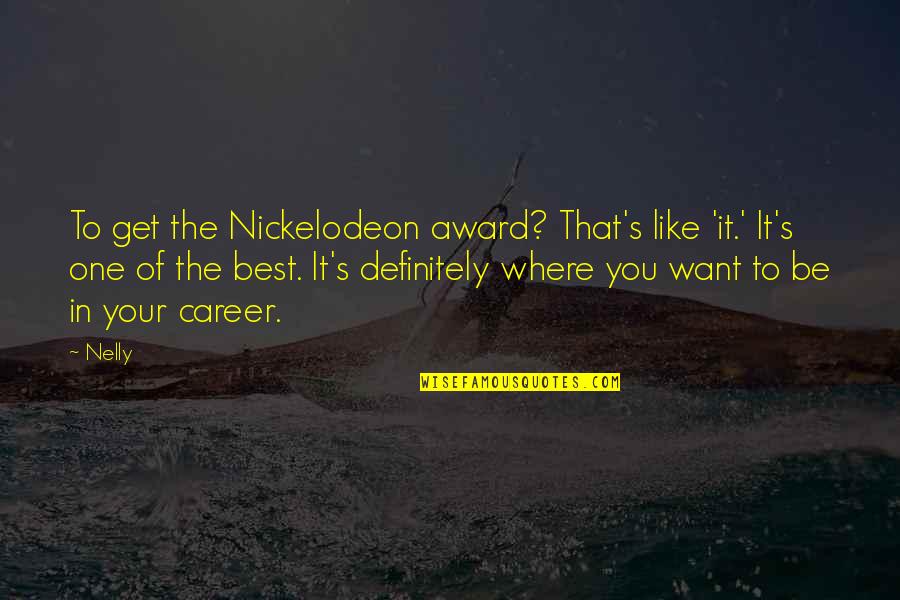 To get the Nickelodeon award? That's like 'it.' It's one of the best. It's definitely where you want to be in your career. —
Nelly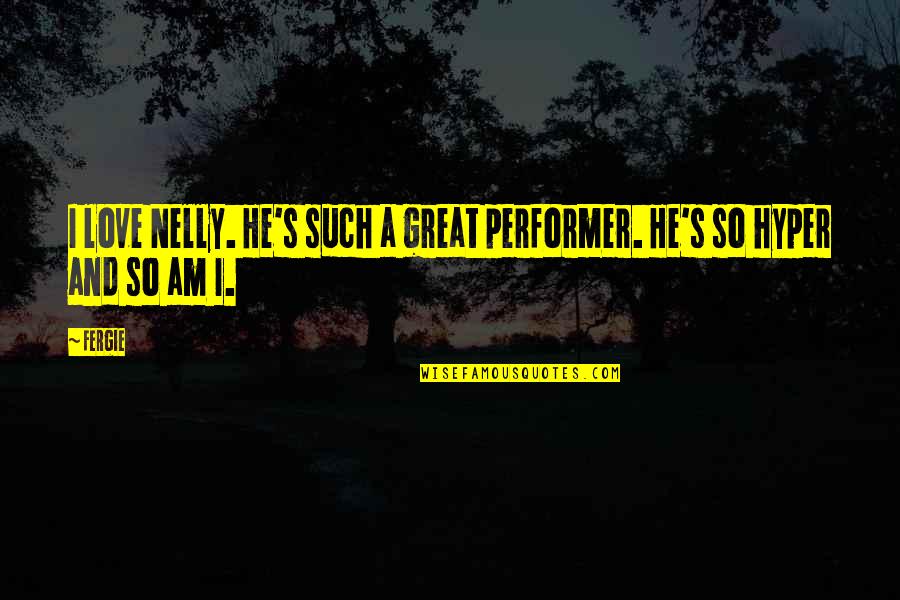 I love Nelly. He's such a great performer. He's so hyper and so am I. —
Fergie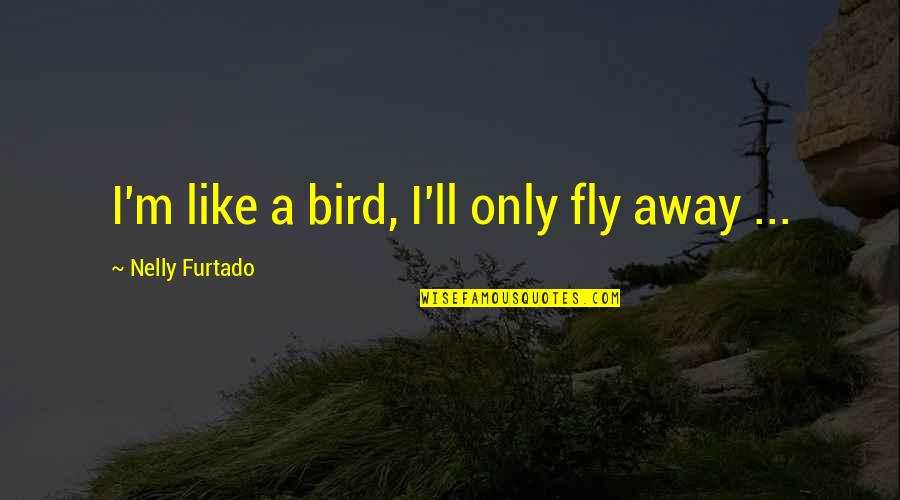 I'm like a bird, I'll only fly away ... —
Nelly Furtado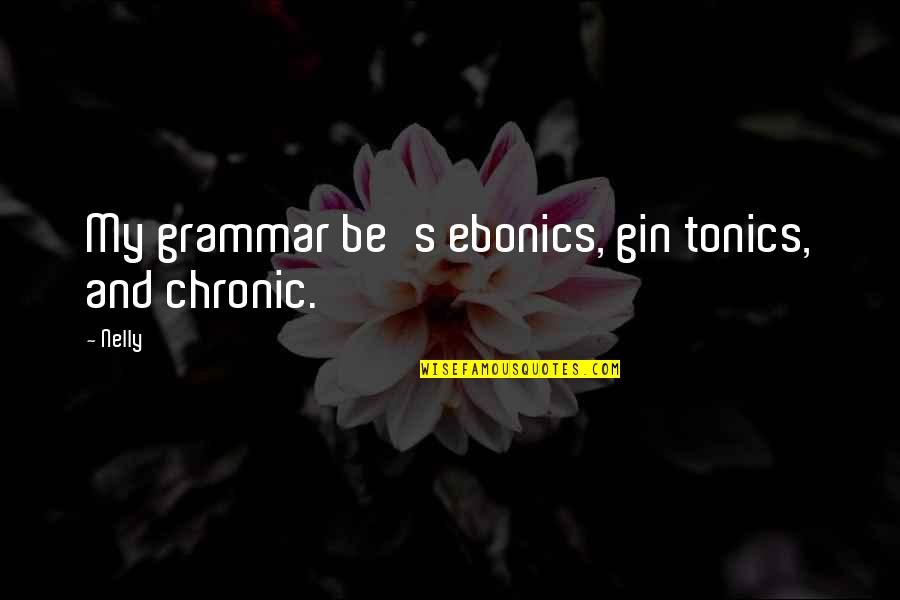 My grammar be's ebonics, gin tonics, and chronic. —
Nelly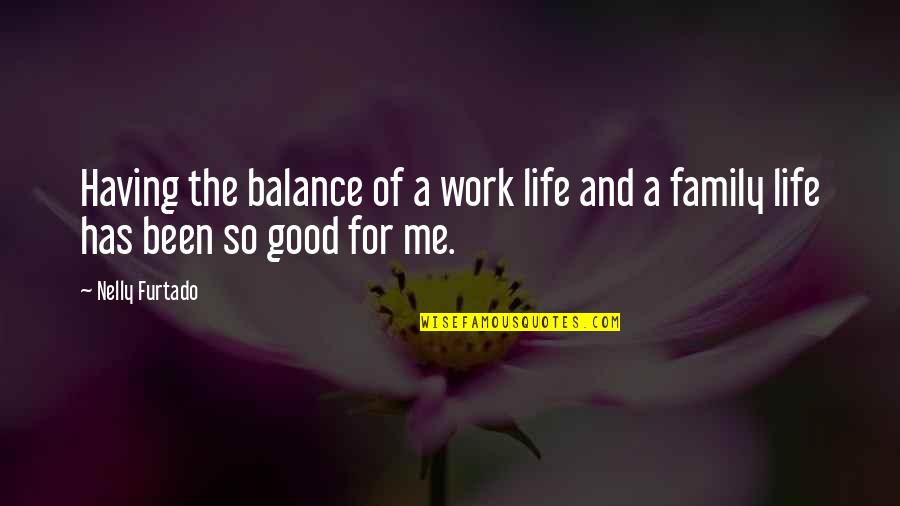 Having the balance of a work life and a family life has been so good for me. —
Nelly Furtado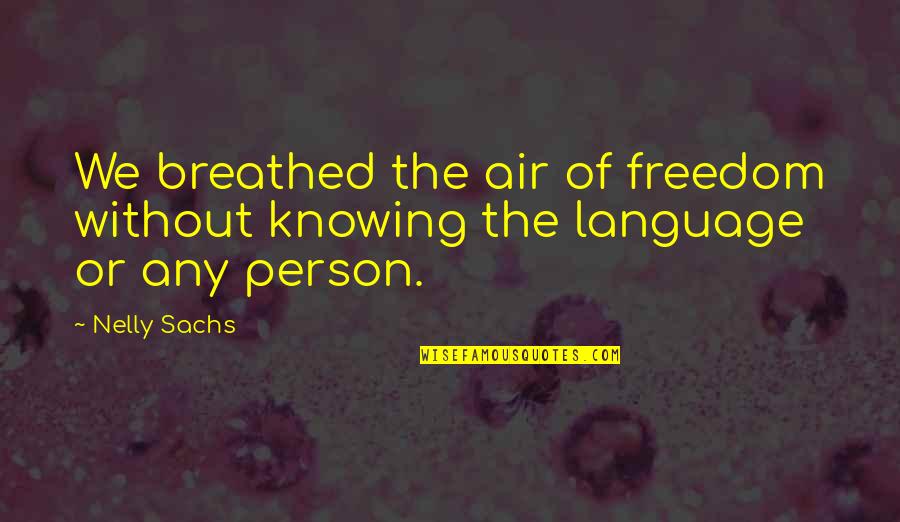 We breathed the air of freedom without knowing the language or any person. —
Nelly Sachs
Gotta get myself a million, gonna turn that into a billion. —
Nelly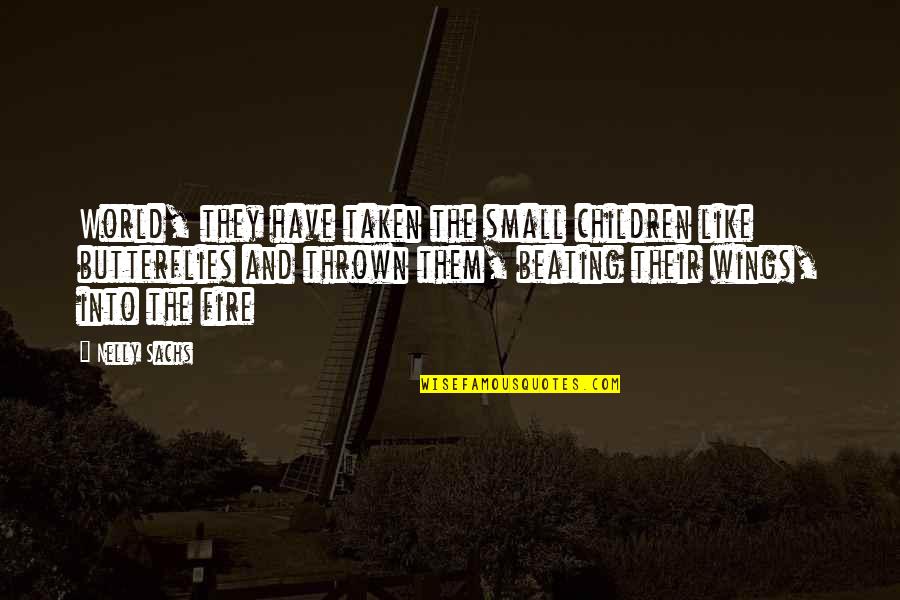 World, they have taken the small children like butterflies and thrown them, beating their wings, into the fire
—
Nelly Sachs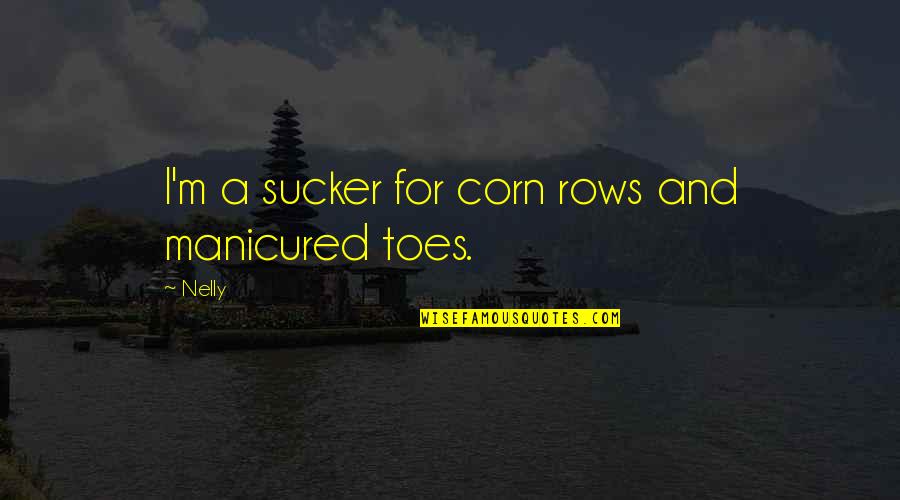 I'm a sucker for corn rows and manicured toes. —
Nelly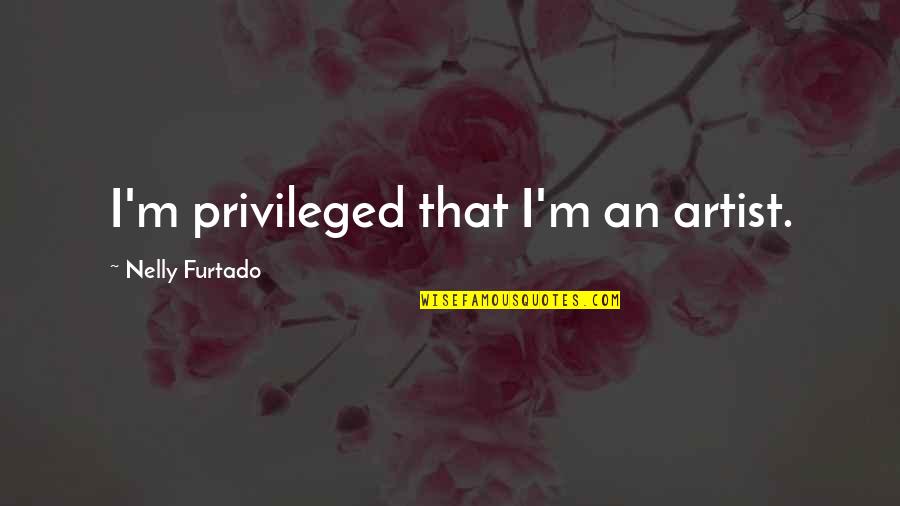 I'm privileged that I'm an artist. —
Nelly Furtado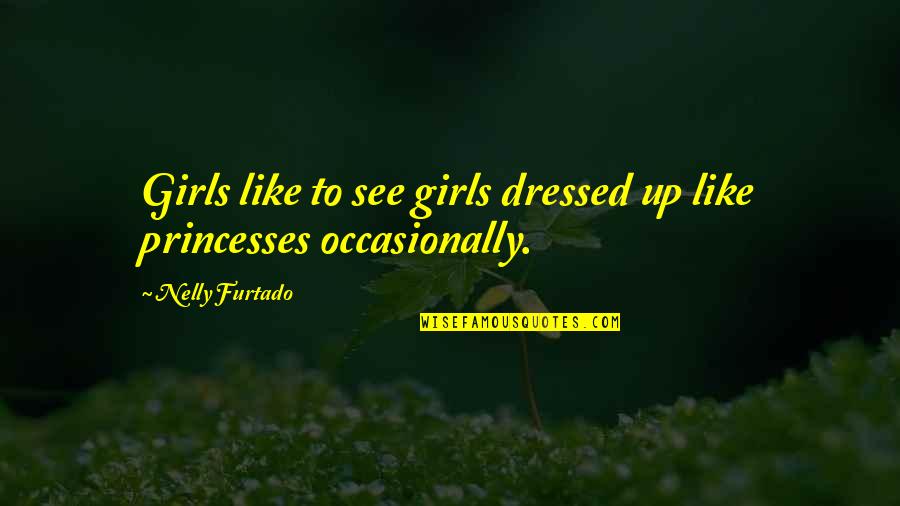 Girls like to see girls dressed up like princesses occasionally. —
Nelly Furtado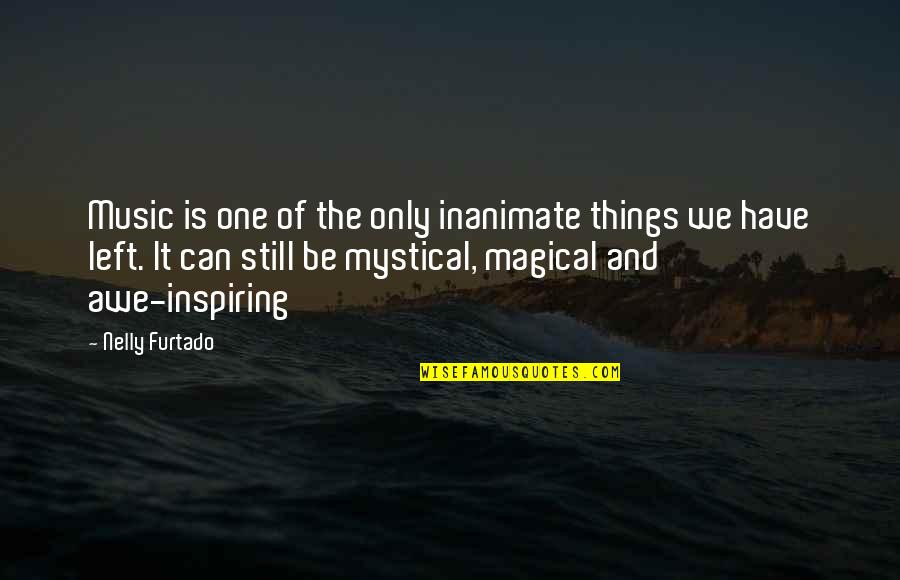 Music is one of the only inanimate things we have left. It can still be mystical, magical and awe-inspiring —
Nelly Furtado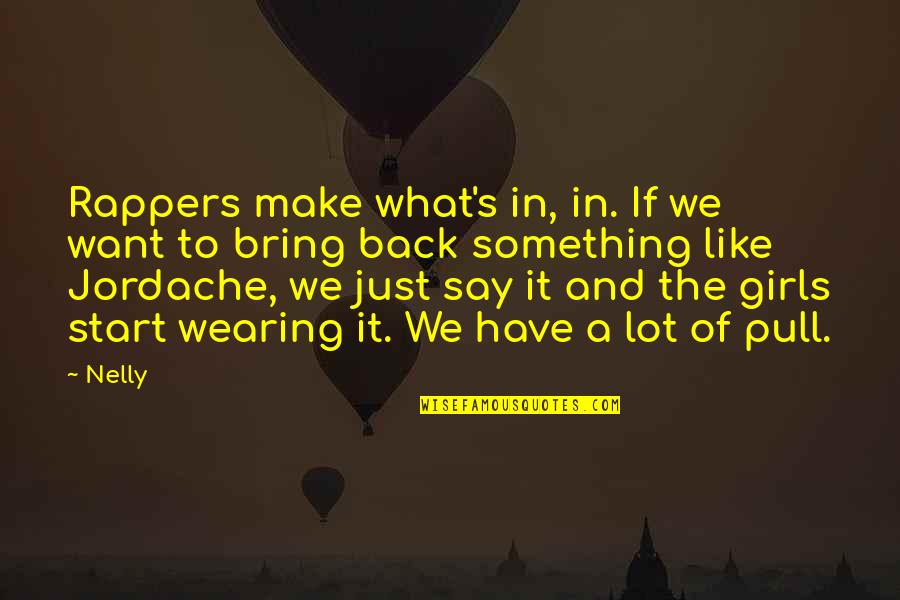 Rappers make what's in, in. If we want to bring back something like Jordache, we just say it and the girls start wearing it. We have a lot of pull. —
Nelly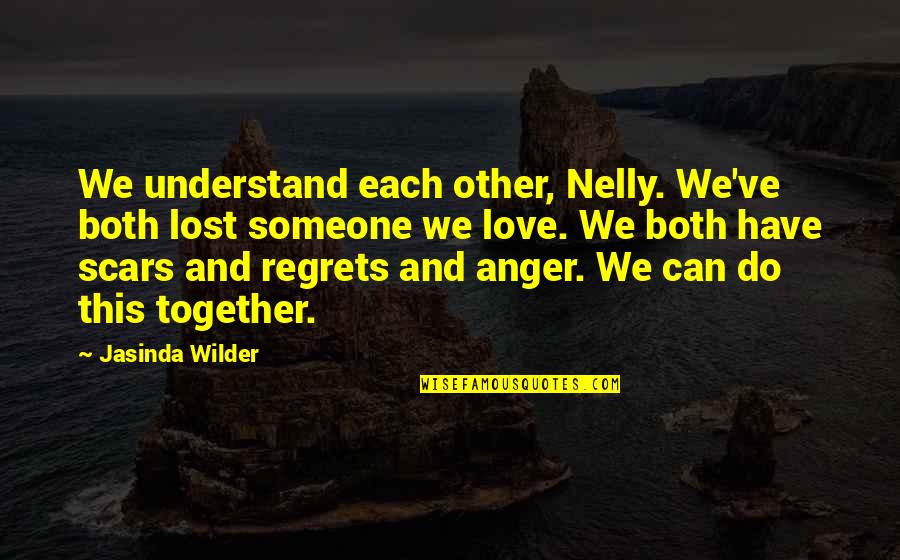 We understand each other, Nelly. We've both lost someone we love. We both have scars and regrets and anger. We can do this together. —
Jasinda Wilder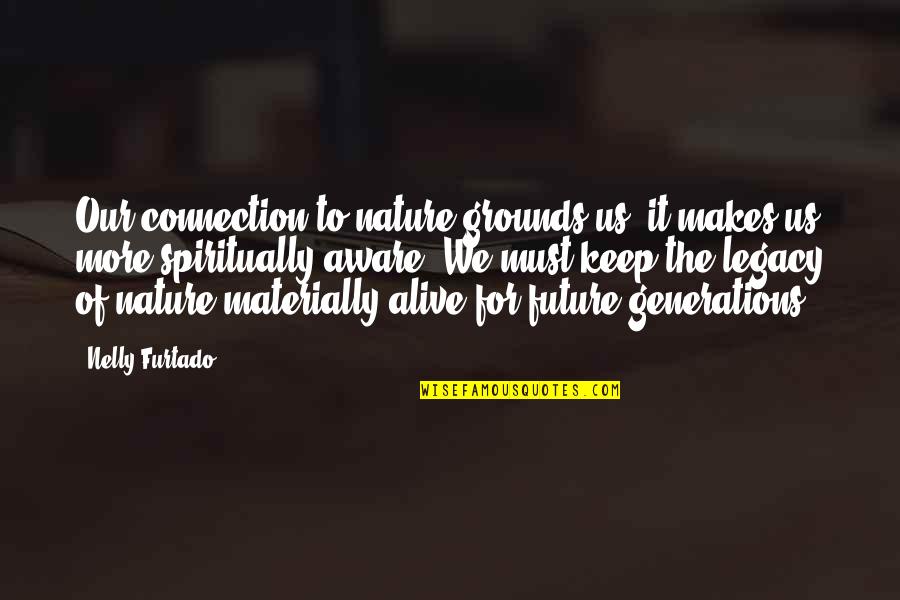 Our connection to nature grounds us, it makes us more spiritually aware. We must keep the legacy of nature materially alive for future generations. —
Nelly Furtado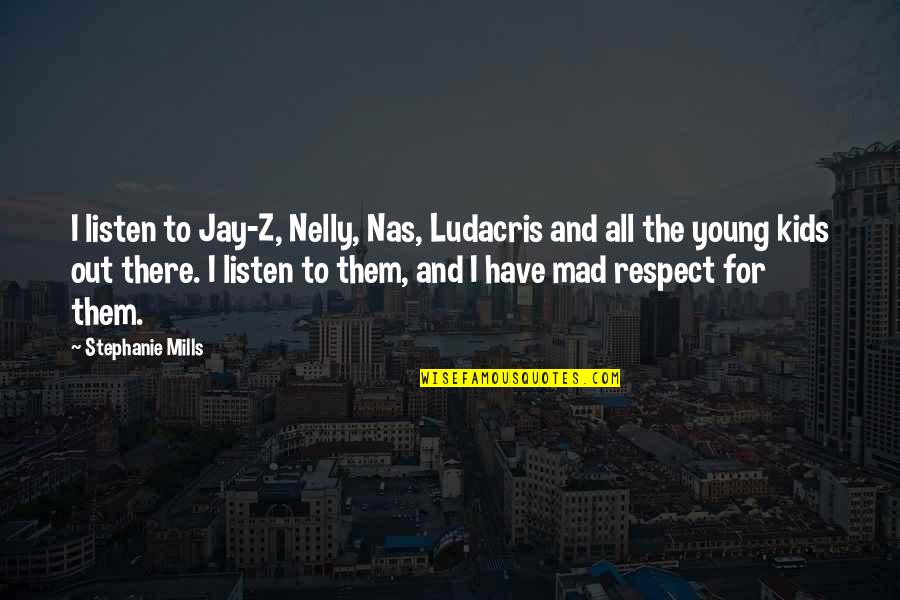 I listen to Jay-Z, Nelly, Nas, Ludacris and all the young kids out there. I listen to them, and I have mad respect for them. —
Stephanie Mills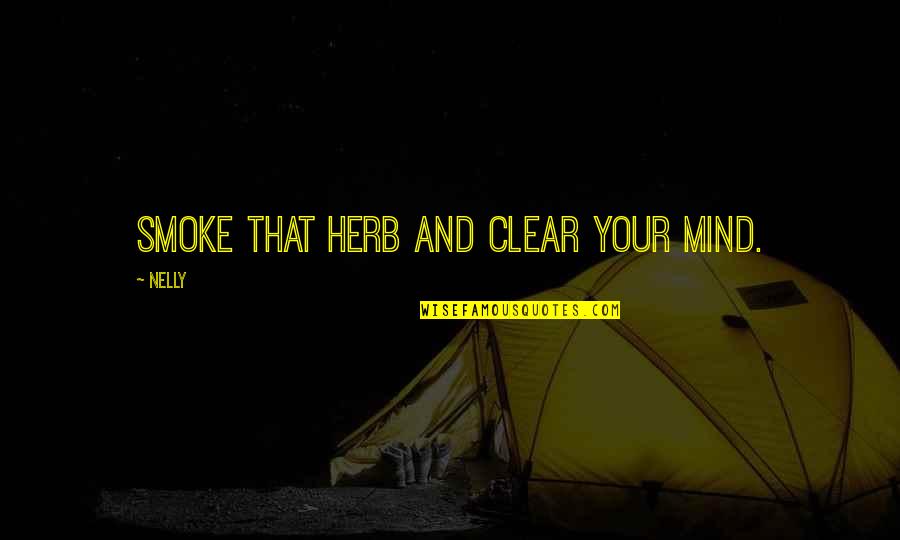 Smoke that herb and clear your mind. —
Nelly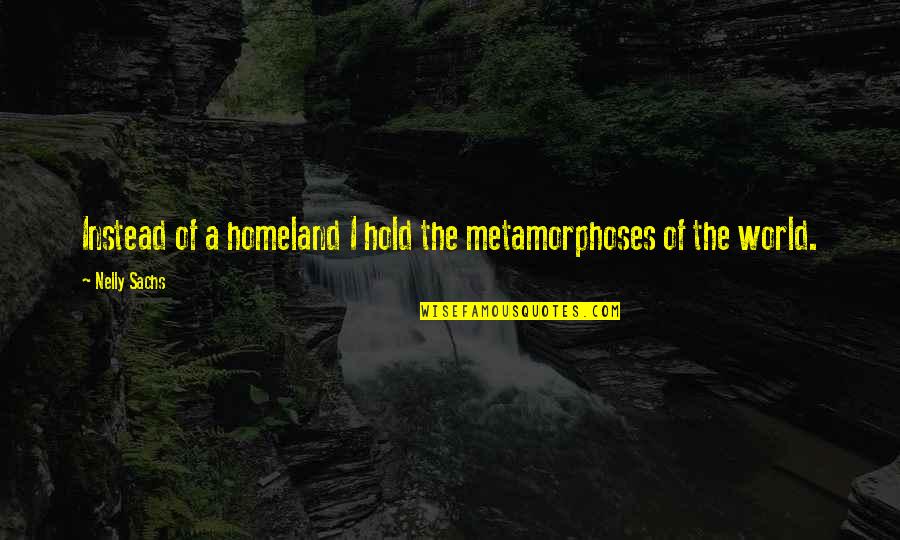 Instead of a homeland I hold the metamorphoses of the world. —
Nelly Sachs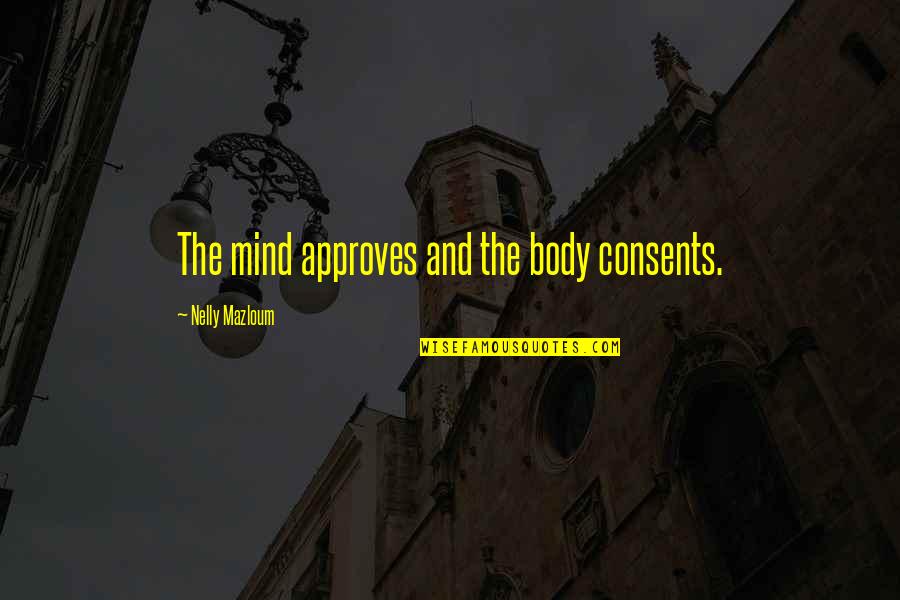 The mind approves and the body consents. —
Nelly Mazloum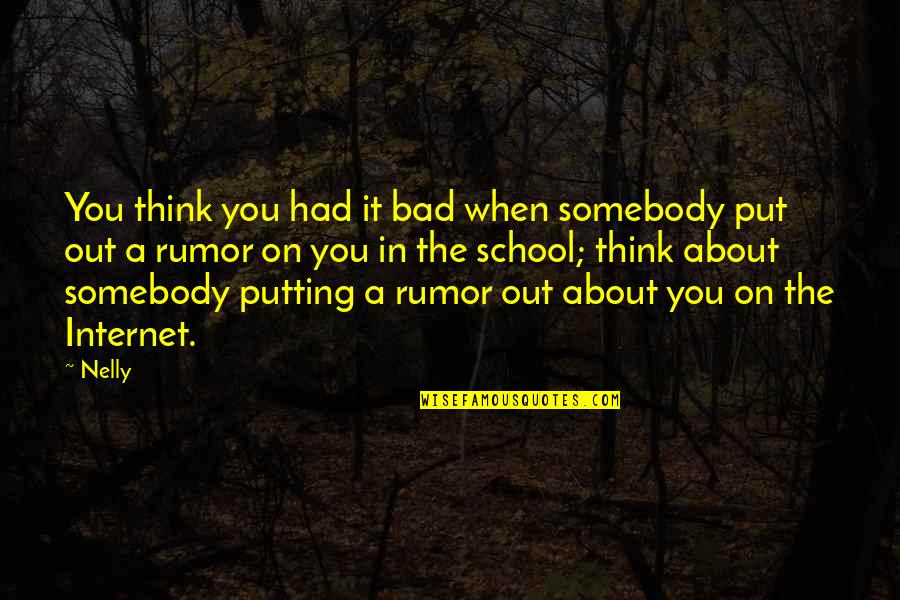 You think you had it bad when somebody put out a rumor on you in the school; think about somebody putting a rumor out about you on the Internet. —
Nelly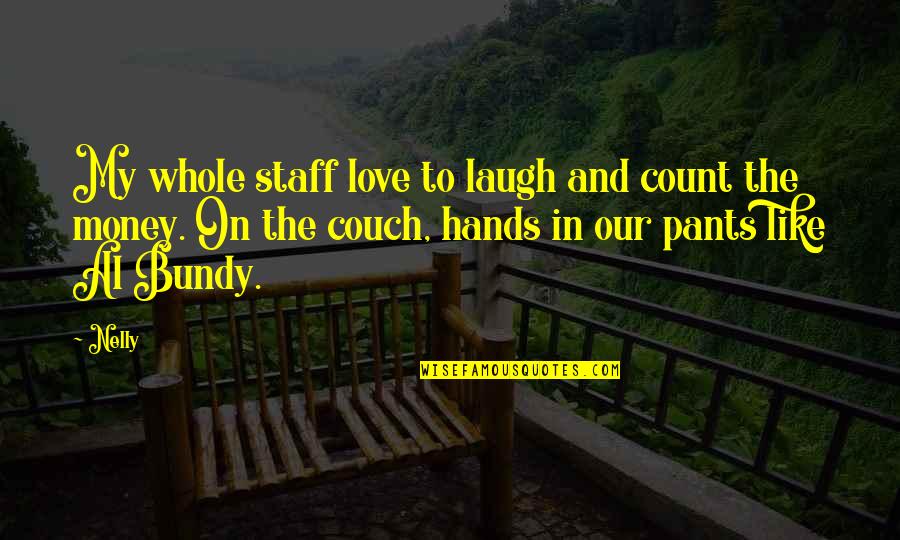 My whole staff love to laugh and count the money. On the couch, hands in our pants like Al Bundy. —
Nelly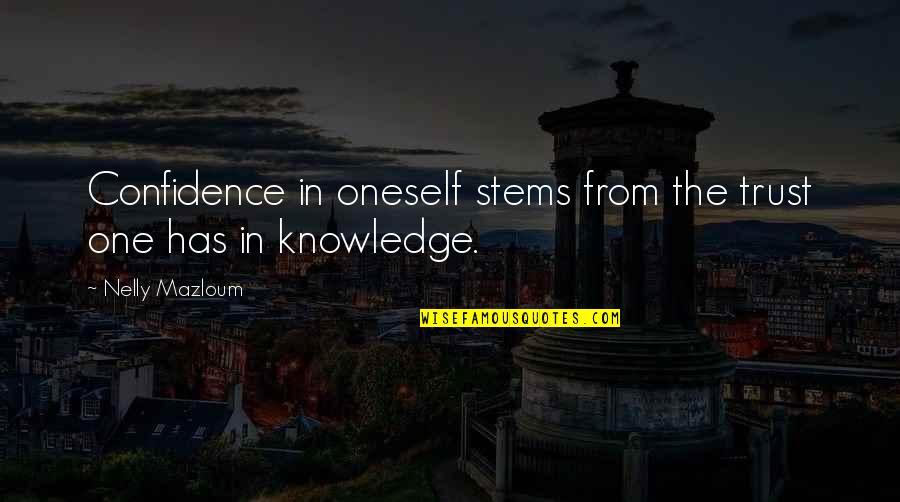 Confidence in oneself stems from the trust one has in knowledge. —
Nelly Mazloum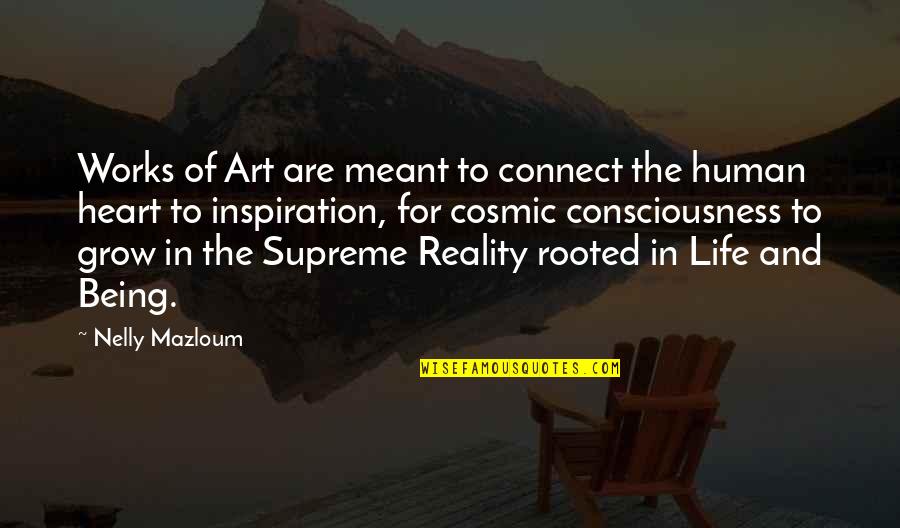 Works of Art are meant to connect the human heart to inspiration, for cosmic consciousness to grow in the Supreme Reality rooted in Life and Being. —
Nelly Mazloum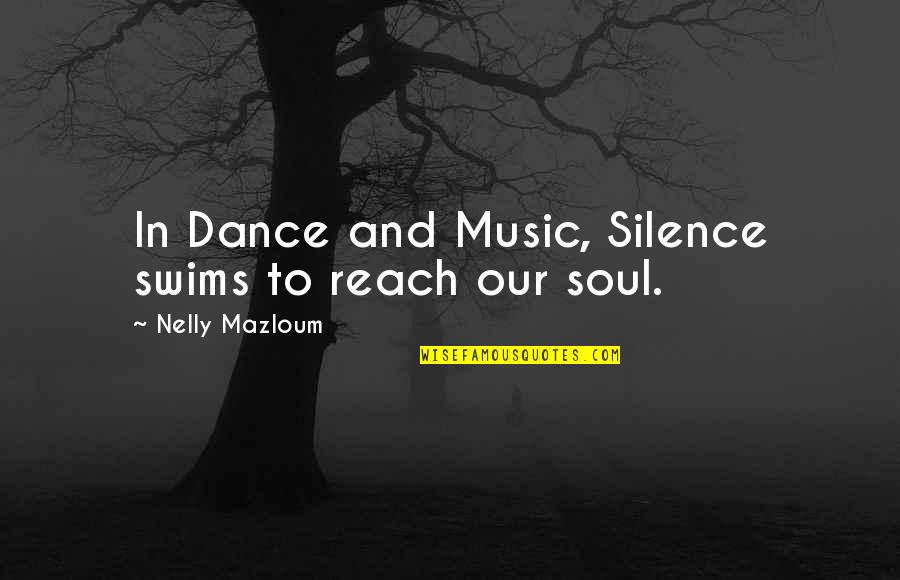 In Dance and Music, Silence swims to reach our soul. —
Nelly Mazloum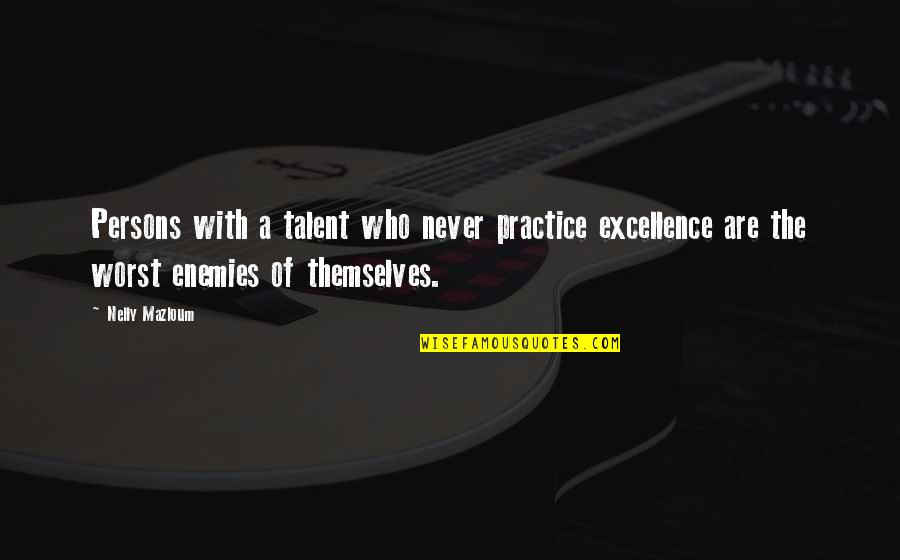 Persons with a talent who never practice excellence are the worst enemies of themselves. —
Nelly Mazloum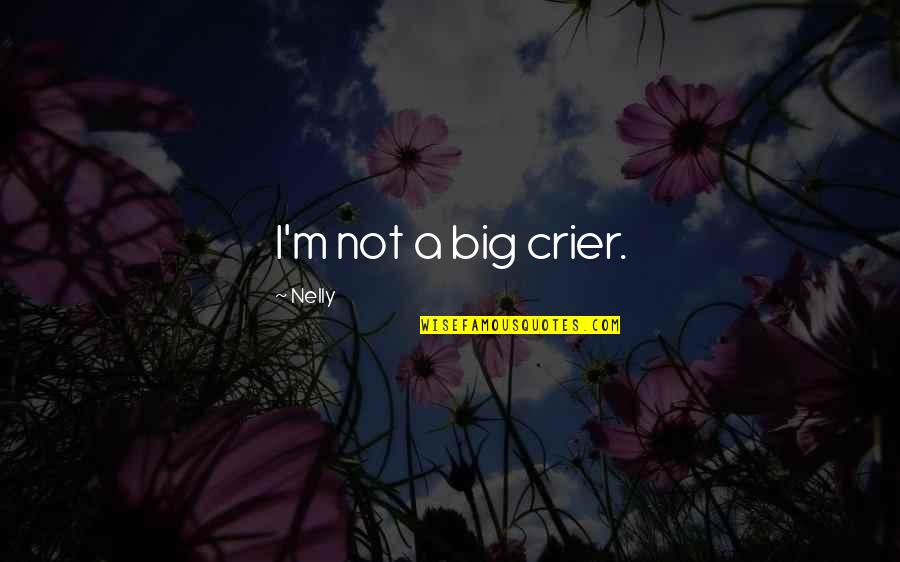 I'm not a big crier. —
Nelly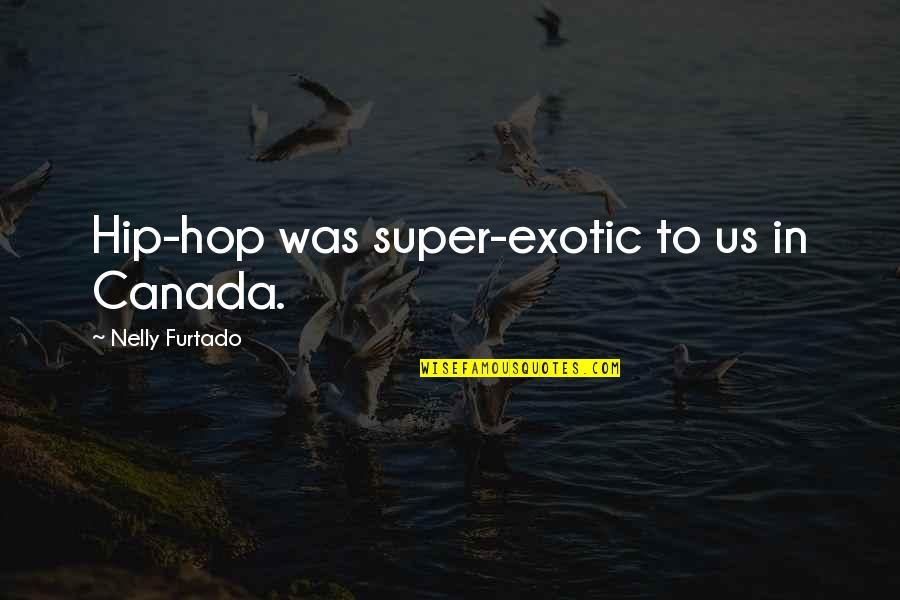 Hip-hop was super-exotic to us in Canada. —
Nelly Furtado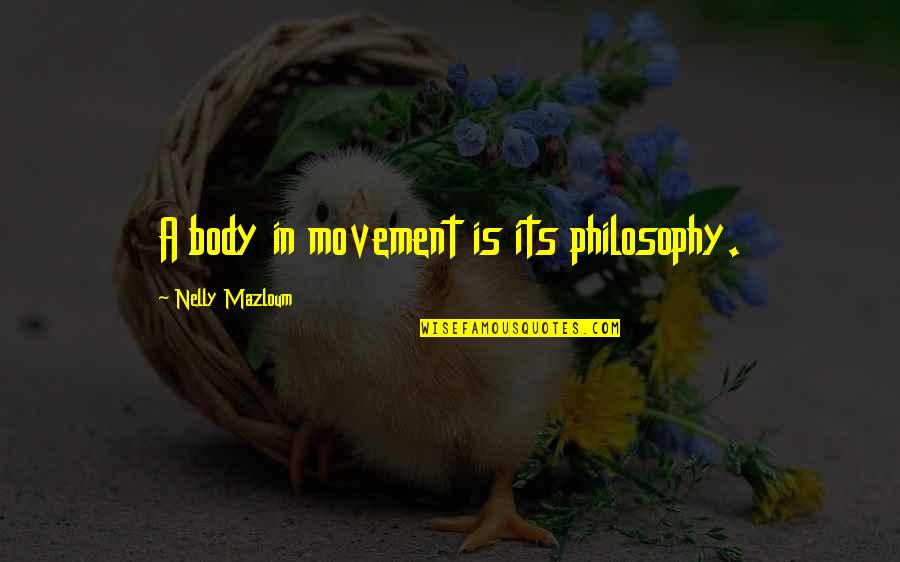 A body in movement is its philosophy. —
Nelly Mazloum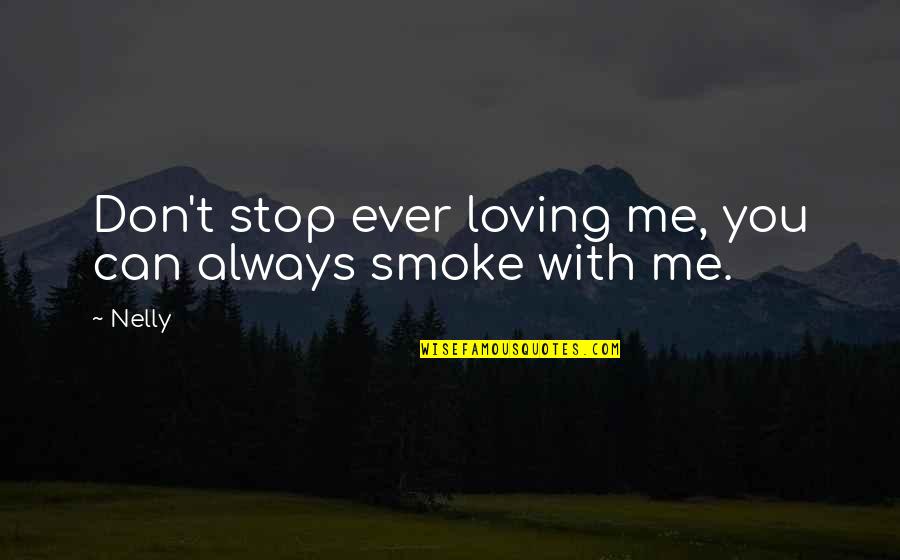 Don't stop ever loving me, you can always smoke with me. —
Nelly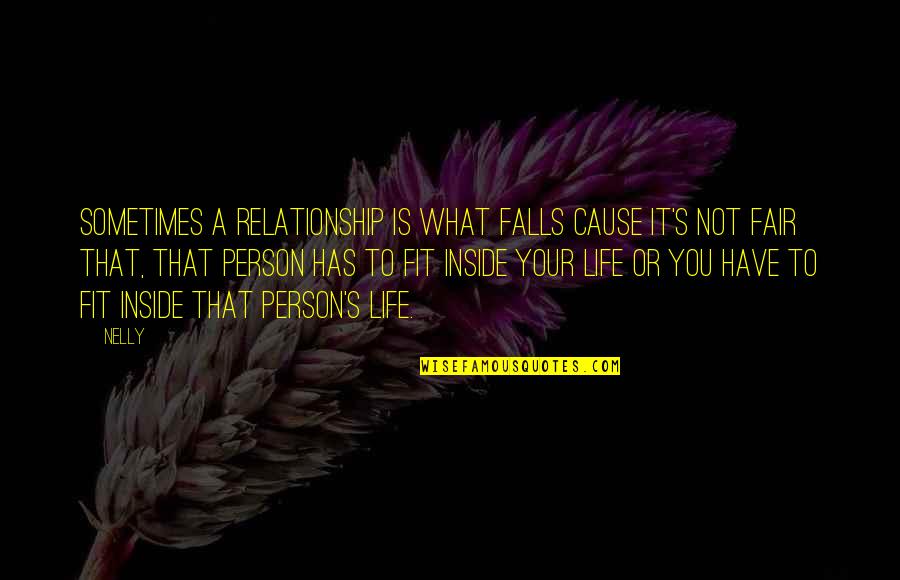 Sometimes a relationship is what falls cause it's not fair that, that person has to fit inside your life or you have to fit inside that person's life. —
Nelly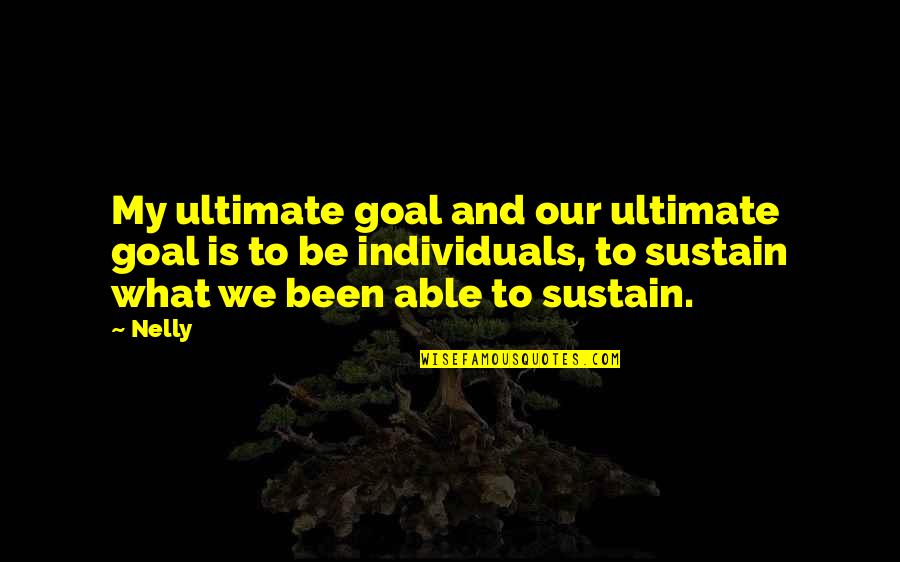 My ultimate goal and our ultimate goal is to be individuals, to sustain what we been able to sustain. —
Nelly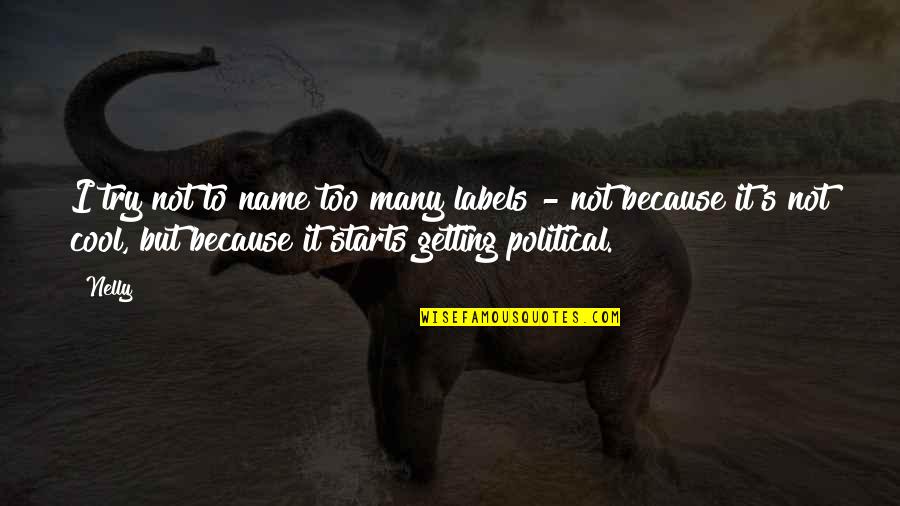 I try not to name too many labels - not because it's not cool, but because it starts getting political. —
Nelly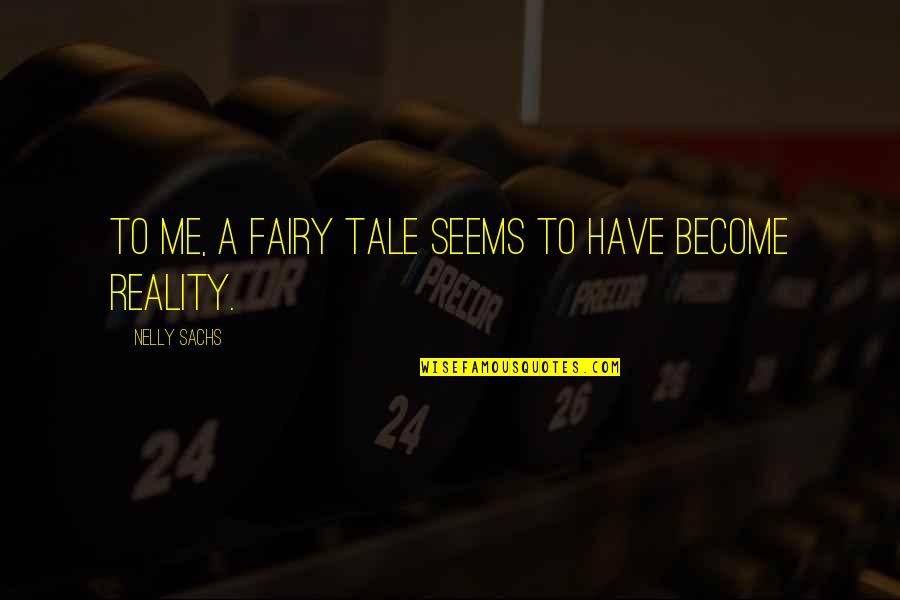 To me, a fairy tale seems to have become reality. —
Nelly Sachs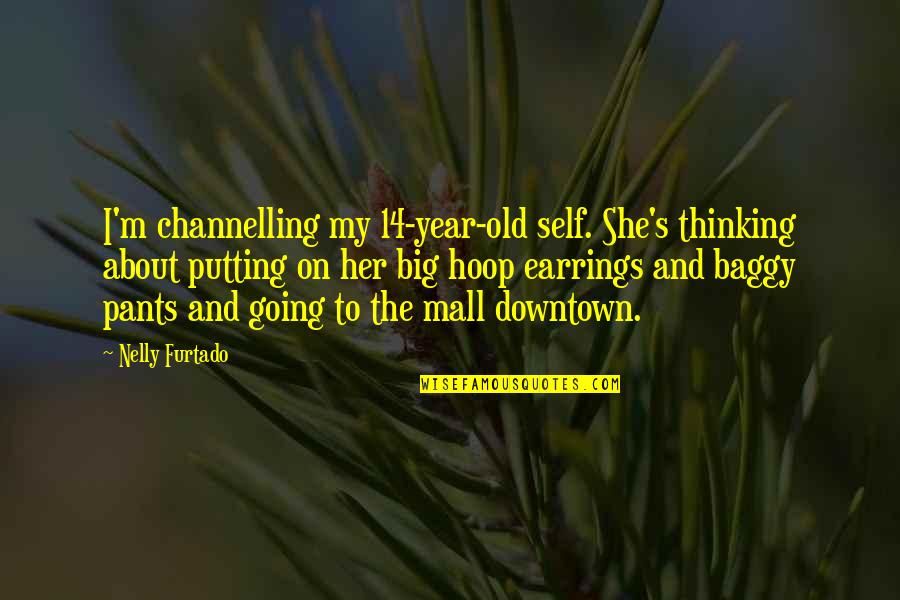 I'm channelling my 14-year-old self. She's thinking about putting on her big hoop earrings and baggy pants and going to the mall downtown. —
Nelly Furtado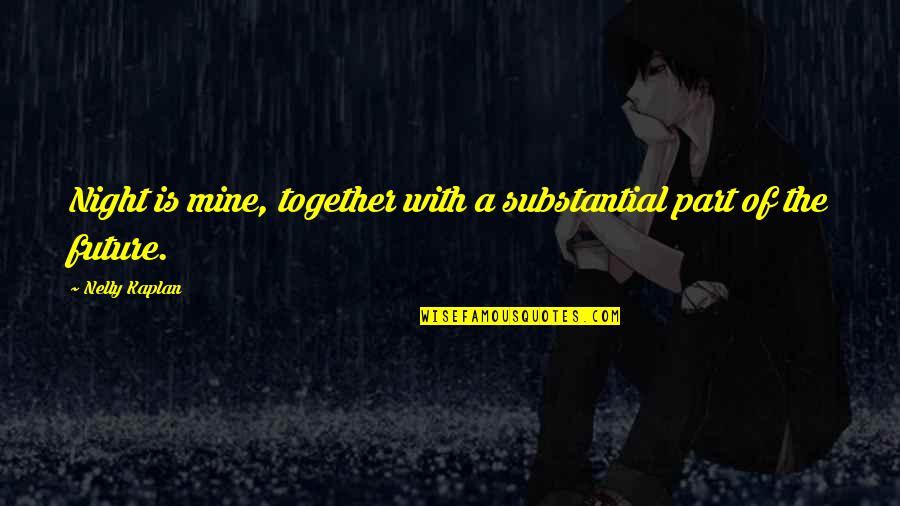 Night is mine, together with a substantial part of the future. —
Nelly Kaplan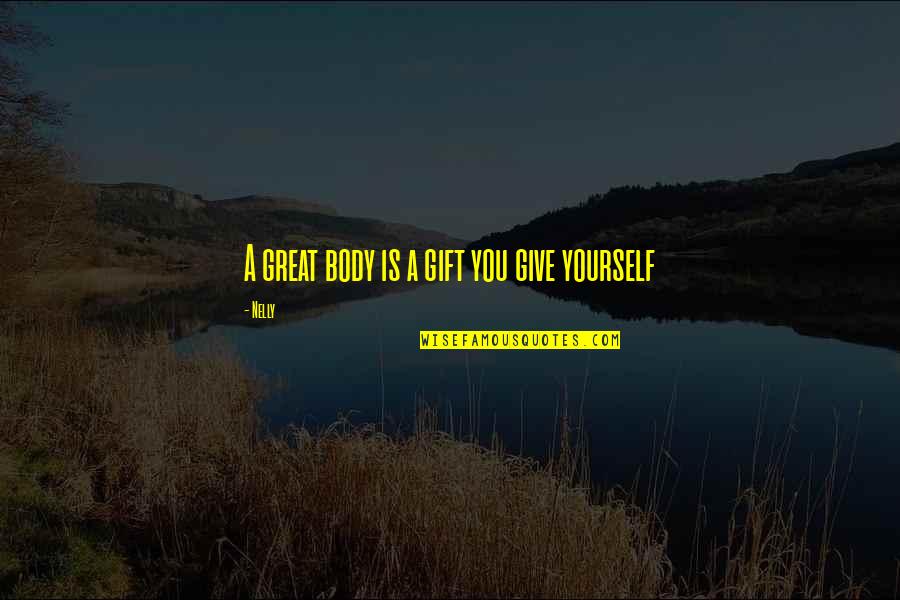 A great body is a gift you give yourself —
Nelly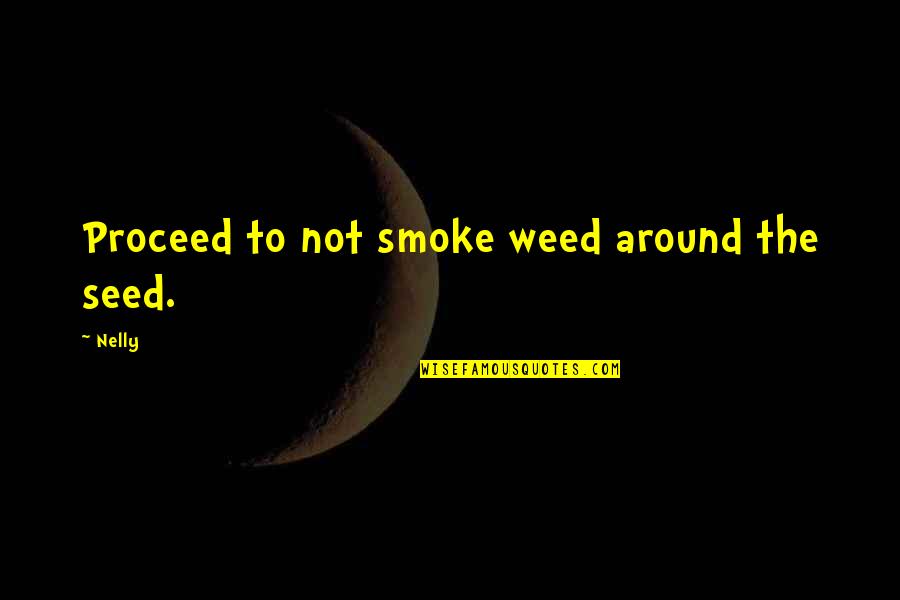 Proceed to not smoke weed around the seed. —
Nelly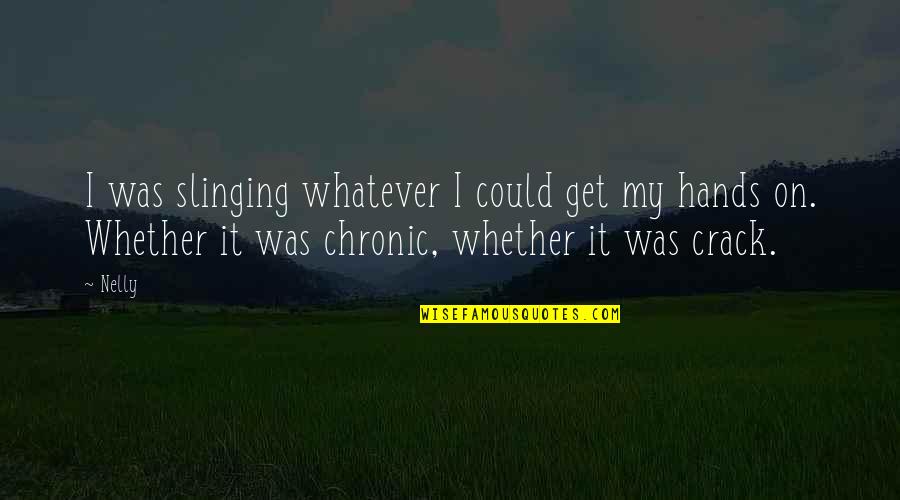 I was slinging whatever I could get my hands on. Whether it was chronic, whether it was crack. —
Nelly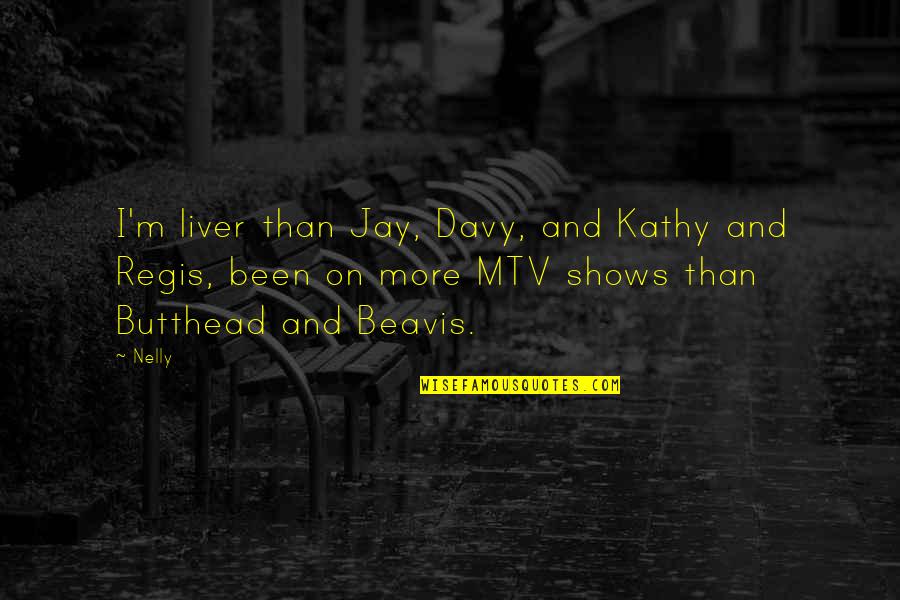 I'm liver than Jay, Davy, and Kathy and Regis, been on more MTV shows than Butthead and Beavis. —
Nelly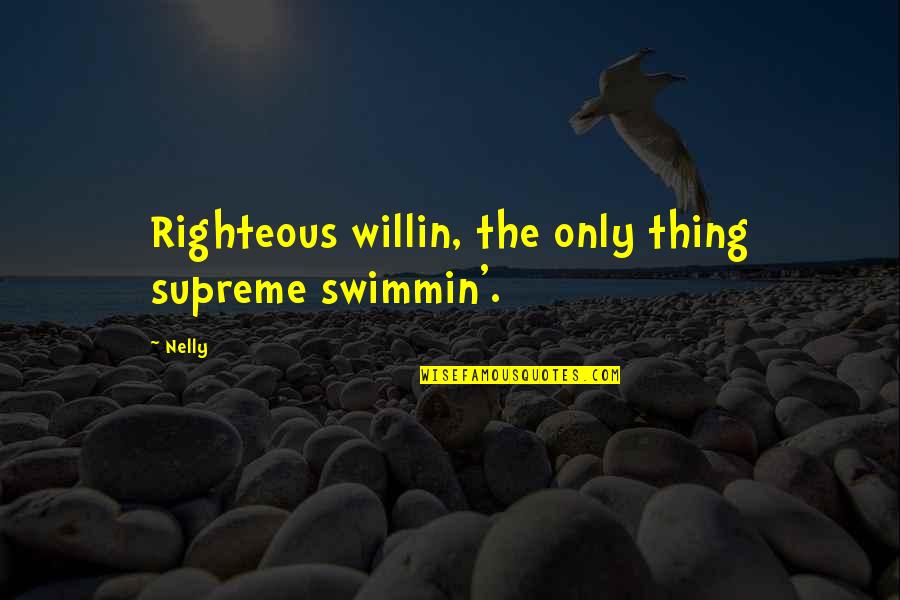 Righteous willin, the only thing supreme swimmin'. —
Nelly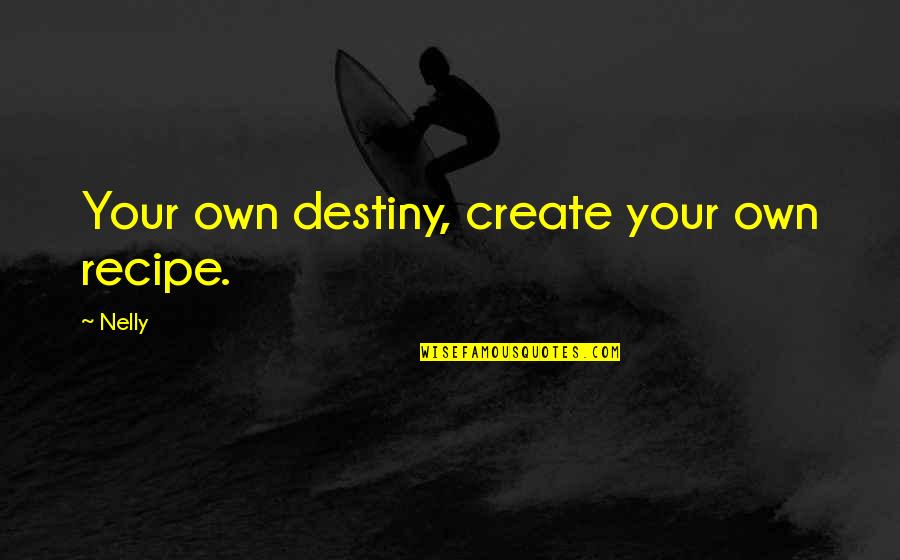 Your own destiny, create your own recipe. —
Nelly