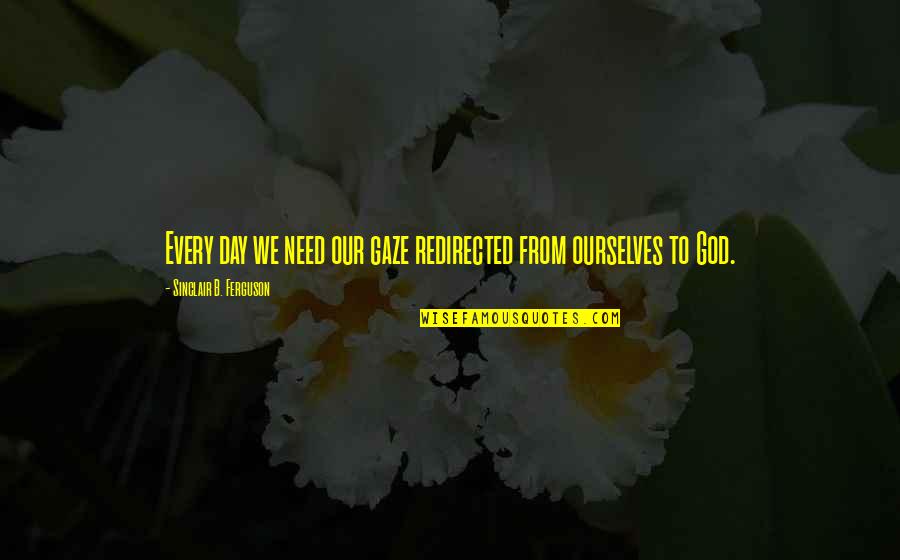 Every day we need our gaze redirected from ourselves to God.
—
Sinclair B. Ferguson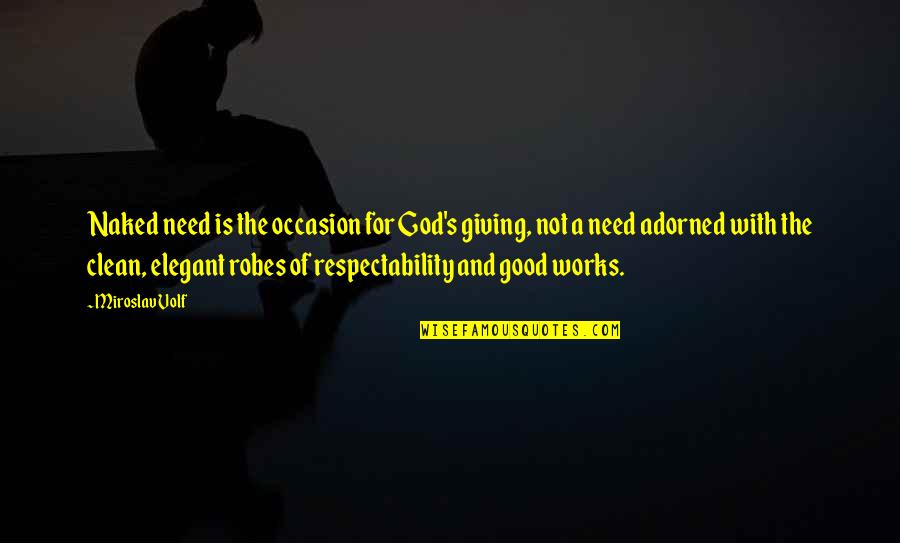 Naked need is the occasion for God's giving, not a need adorned with the clean, elegant robes of respectability and good works.
—
Miroslav Volf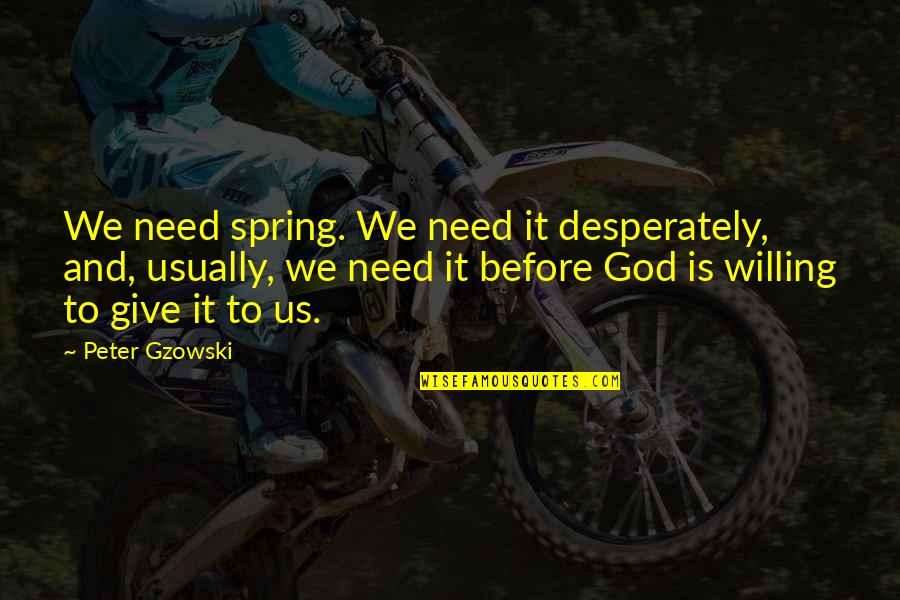 We need spring. We need it desperately, and, usually, we need it before God is willing to give it to us.
—
Peter Gzowski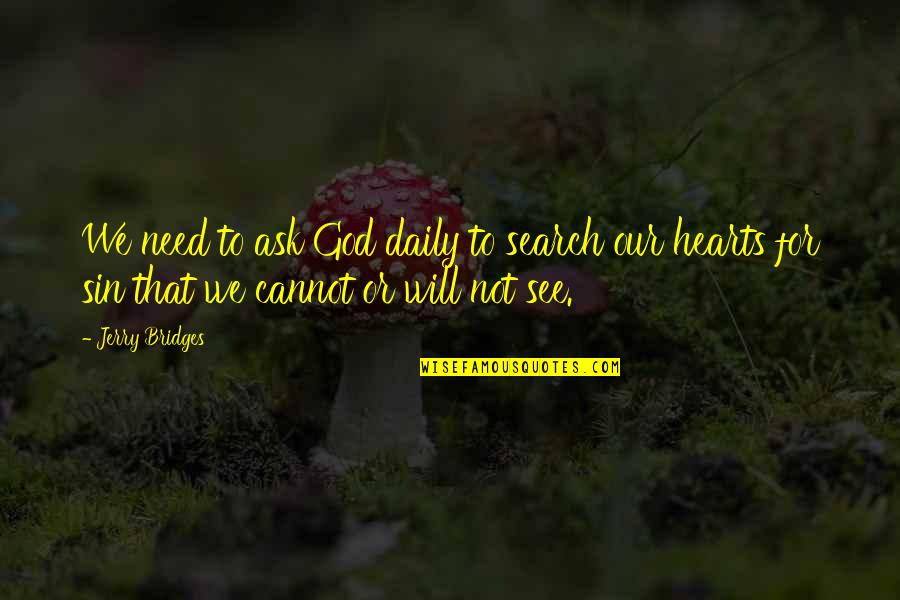 We need to ask God daily to search our hearts for sin that we cannot or will not see.
—
Jerry Bridges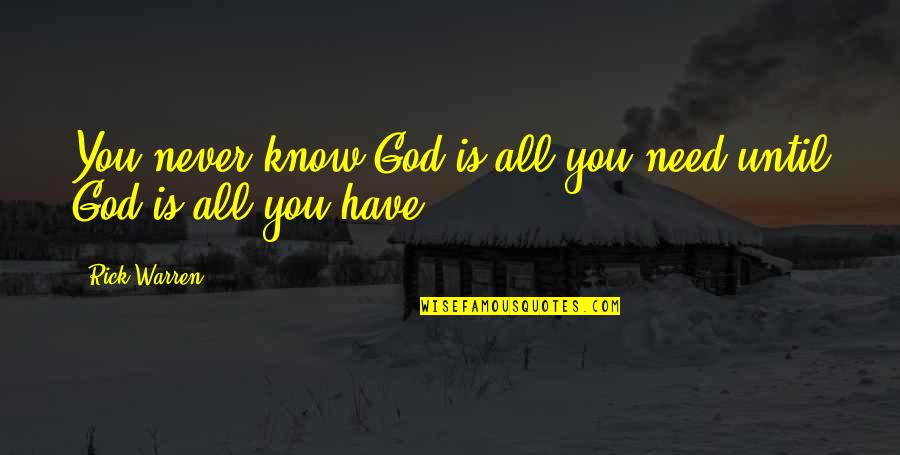 You never know God is all you need until God is all you have.
—
Rick Warren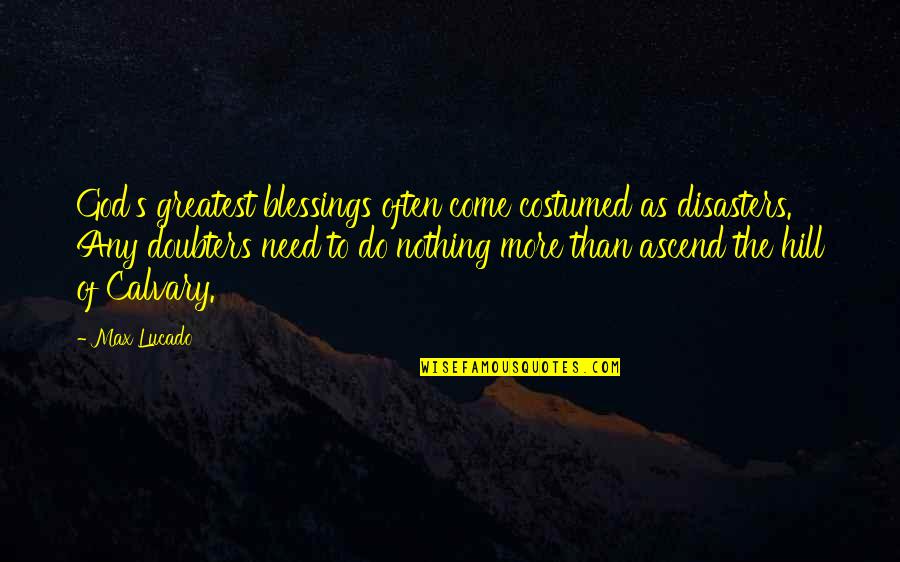 God's greatest blessings often come costumed as disasters. Any doubters need to do nothing more than ascend the hill of Calvary.
—
Max Lucado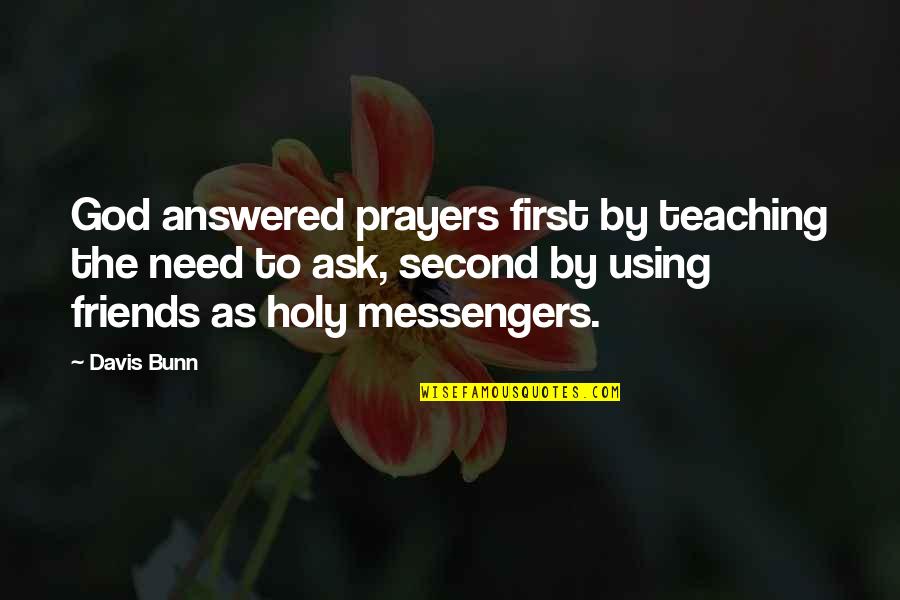 God answered prayers first by teaching the need to ask, second by using friends as holy messengers. —
Davis Bunn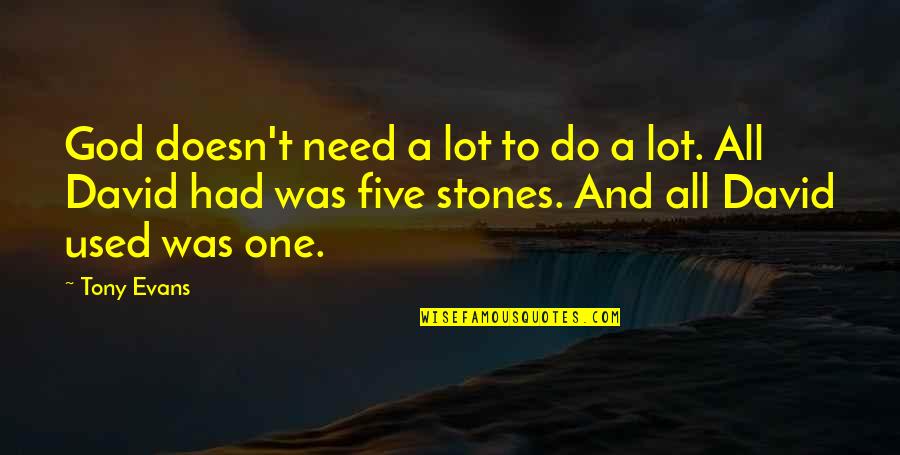 God doesn't need a lot to do a lot. All David had was five stones. And all David used was one. —
Tony Evans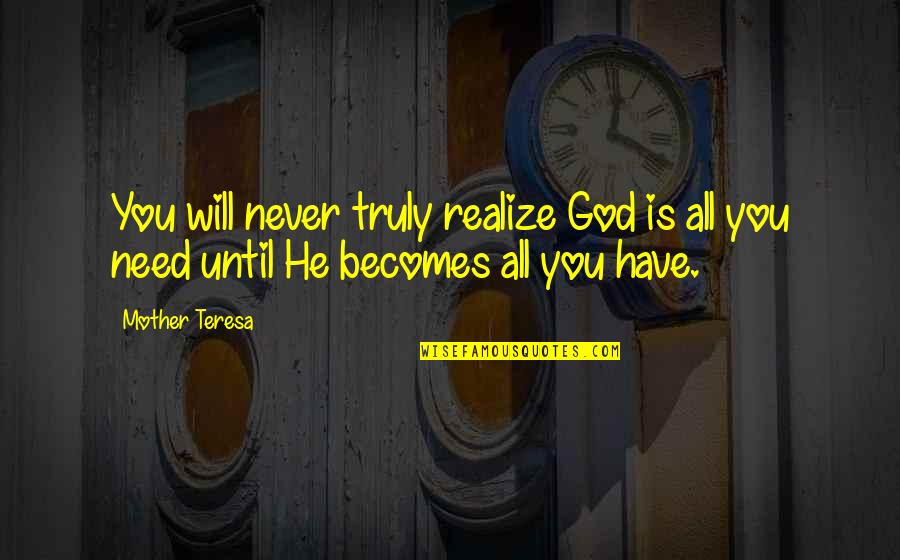 You will never truly realize God is all you need until He becomes all you have. —
Mother Teresa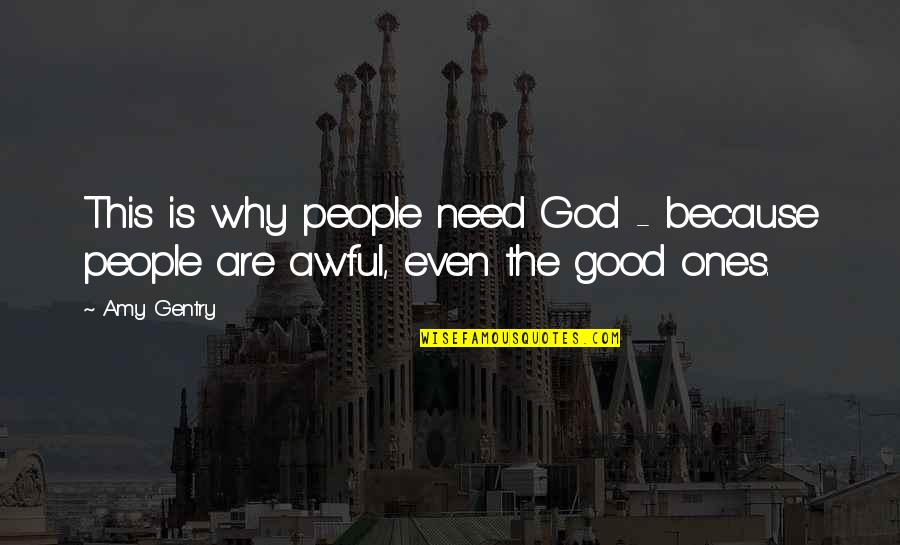 This is why people need God - because people are awful, even the good ones. —
Amy Gentry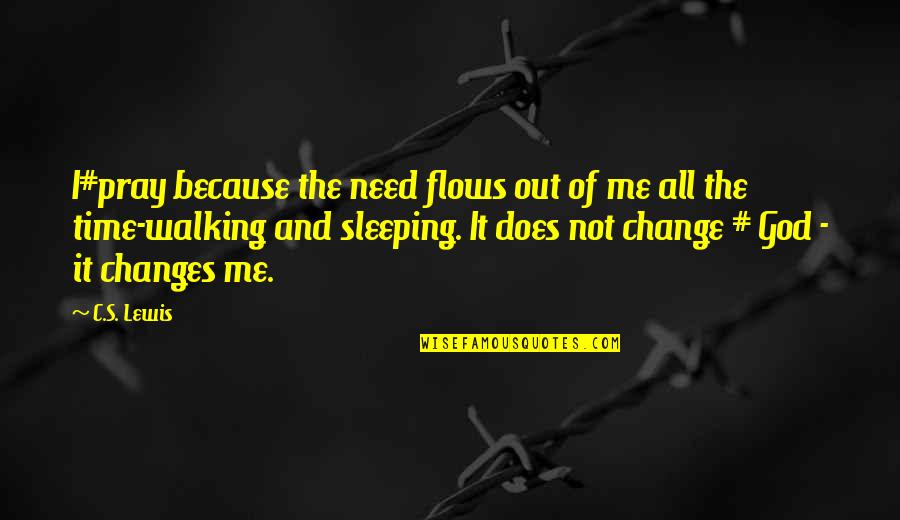 I#pray because the need flows out of me all the time-walking and sleeping. It does not change # God - it changes me. —
C.S. Lewis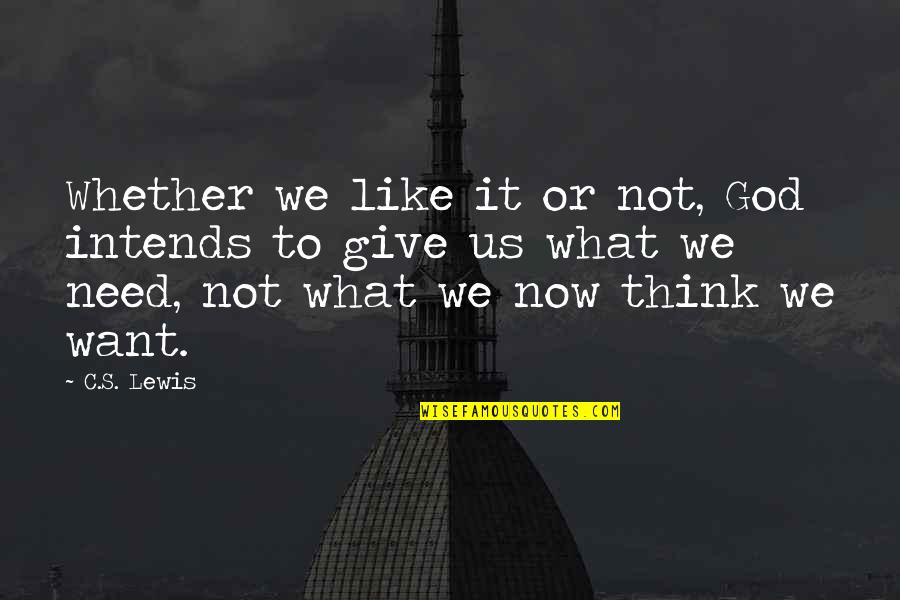 Whether we like it or not, God intends to give us what we need, not what we now think we want. —
C.S. Lewis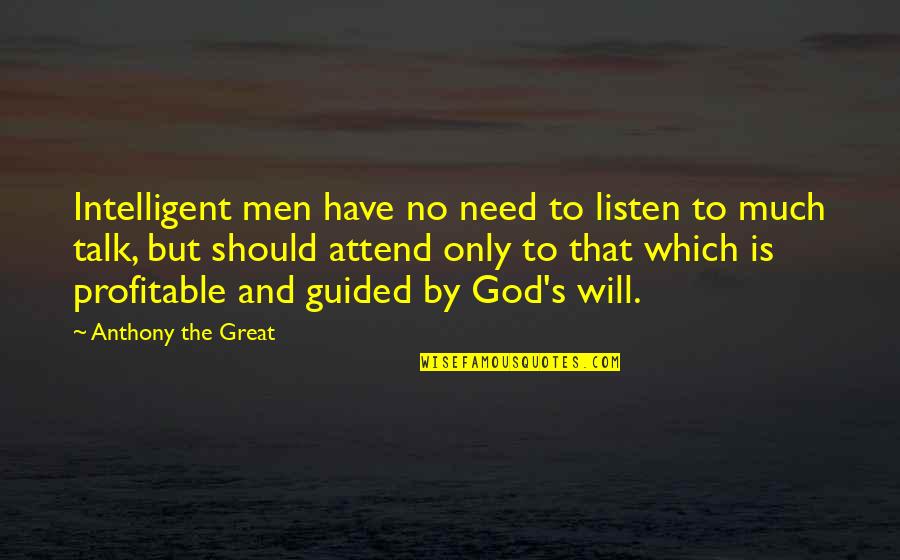 Intelligent men have no need to listen to much talk, but should attend only to that which is profitable and guided by God's will. —
Anthony The Great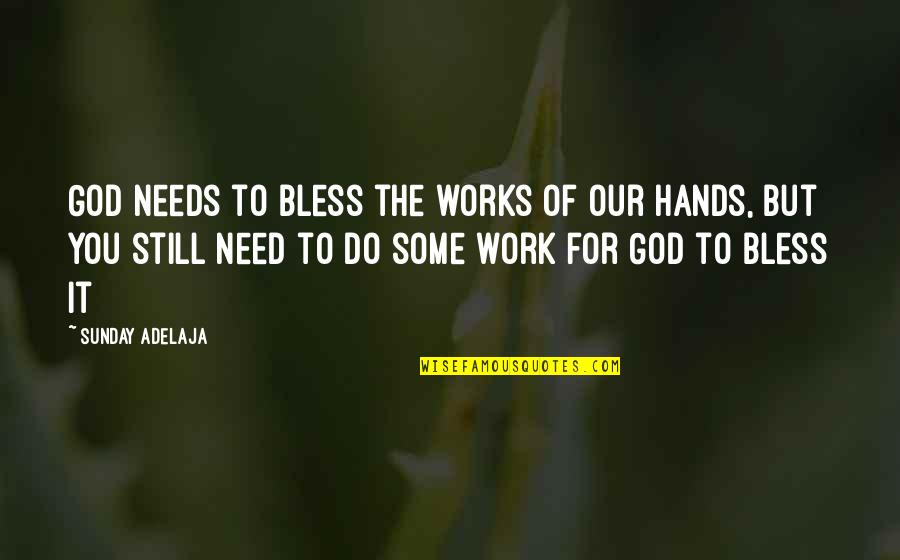 God needs to bless the works of our hands, but you still need to do some work for God to bless it —
Sunday Adelaja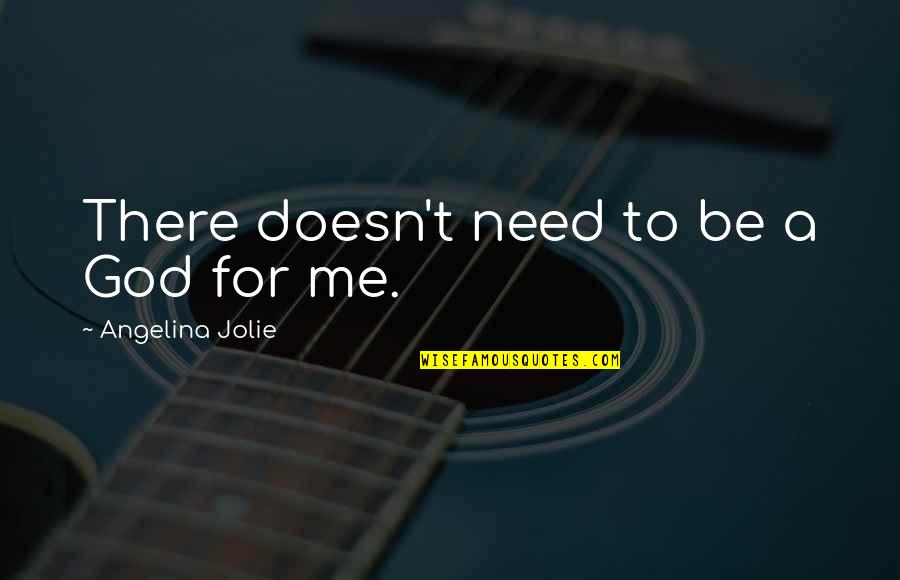 There doesn't need to be a God for me. —
Angelina Jolie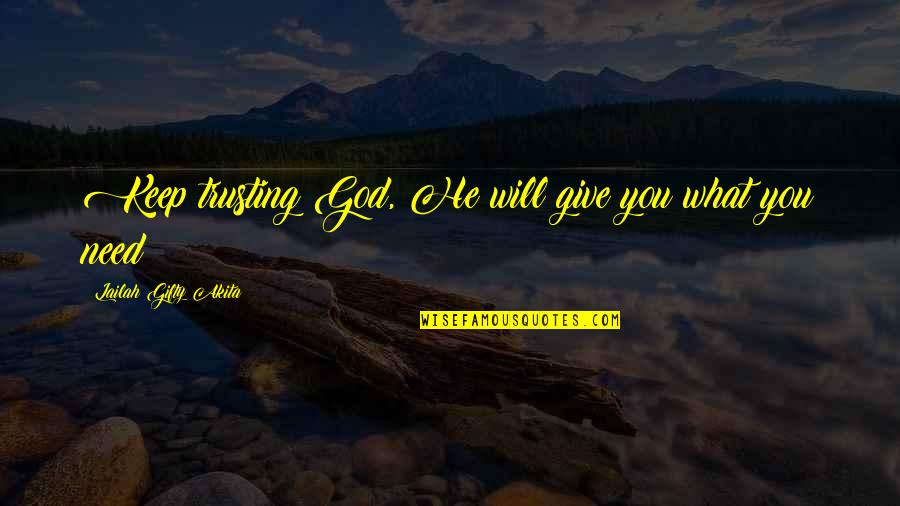 Keep trusting God, He will give you what you need —
Lailah Gifty Akita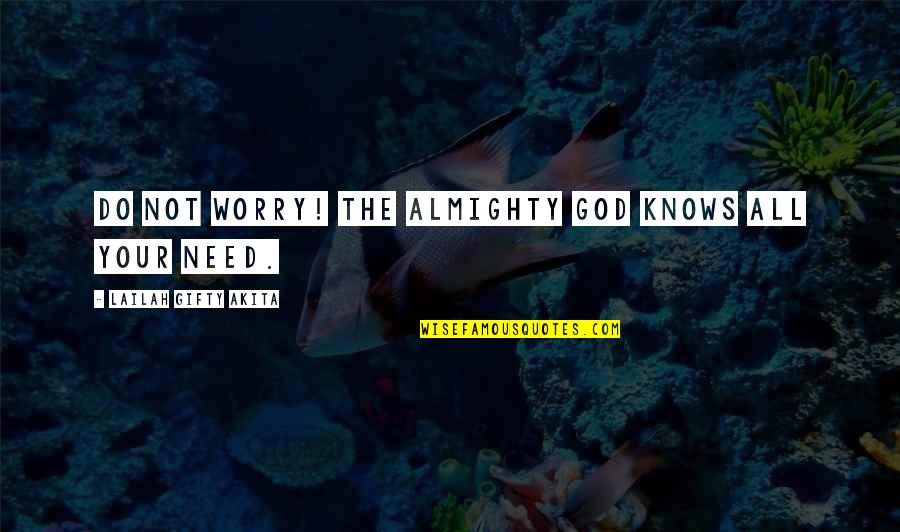 Do not worry! The Almighty God knows all your need. —
Lailah Gifty Akita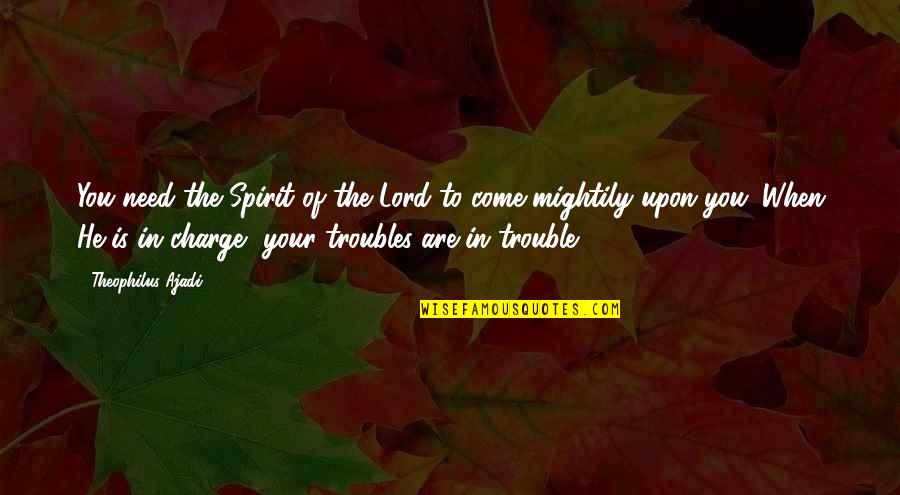 You need the Spirit of the Lord to come mightily upon you. When He is in charge, your troubles are in trouble. —
Theophilus Ajadi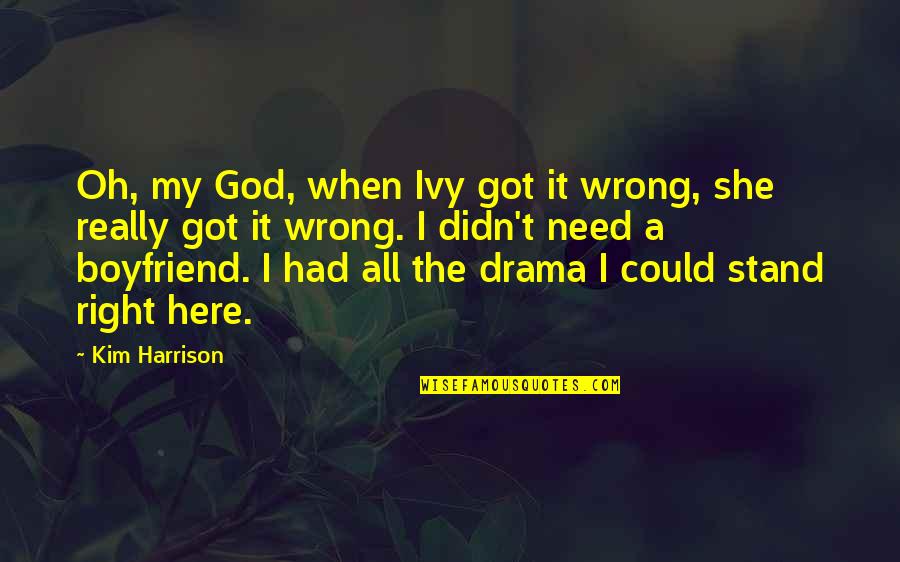 Oh, my God, when Ivy got it wrong, she really got it wrong. I didn't need a boyfriend. I had all the drama I could stand right here. —
Kim Harrison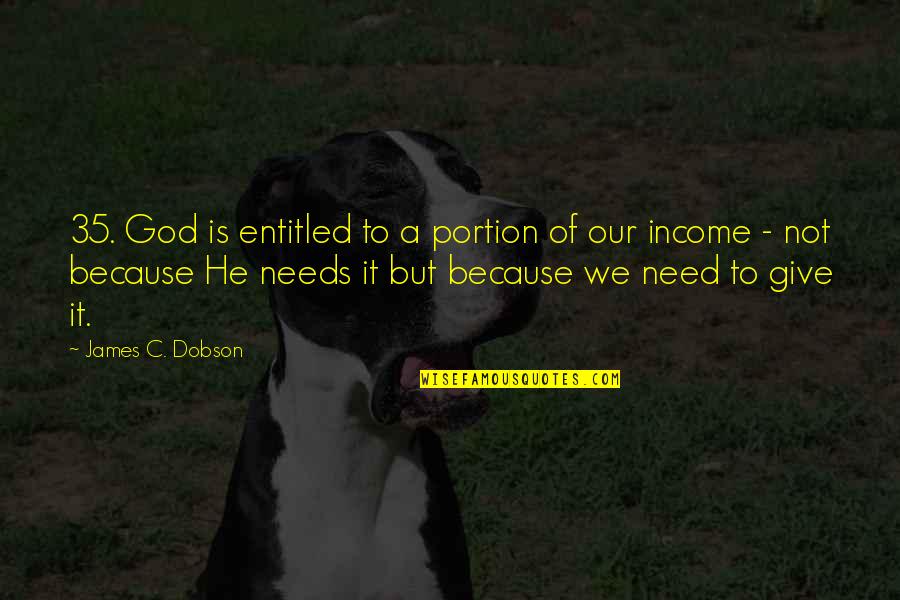 35. God is entitled to a portion of our income - not because He needs it but because we need to give it. —
James C. Dobson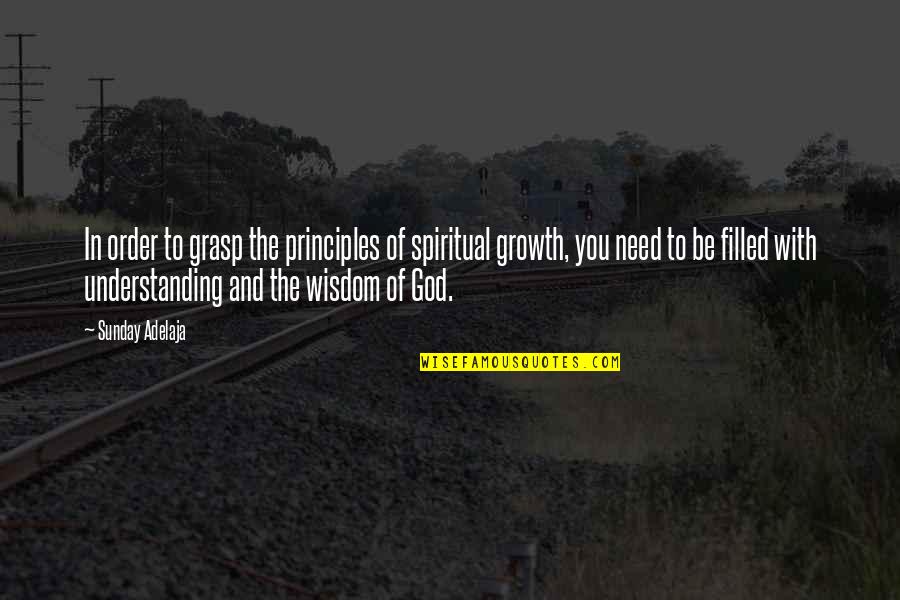 In order to grasp the principles of spiritual growth, you need to be filled with understanding and the wisdom of God. —
Sunday Adelaja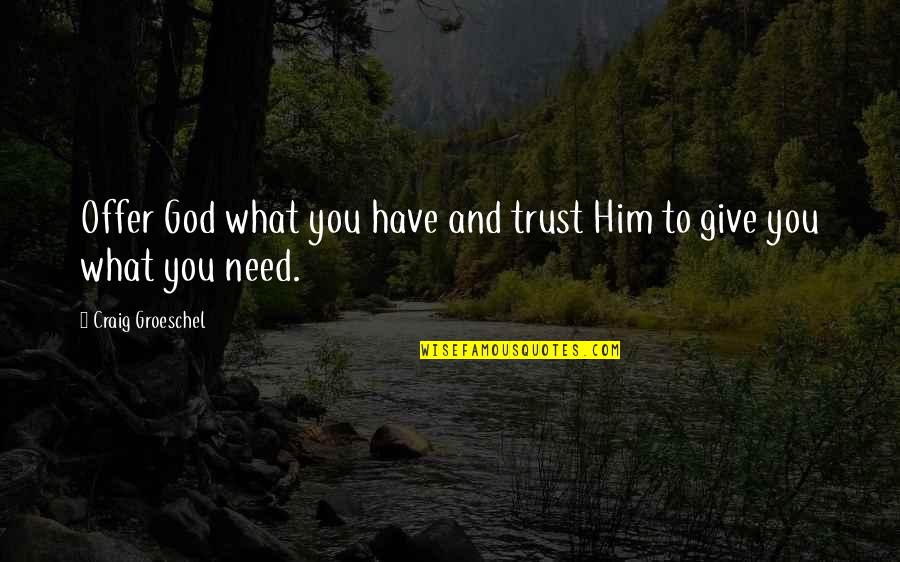 Offer God what you have and trust Him to give you what you need. —
Craig Groeschel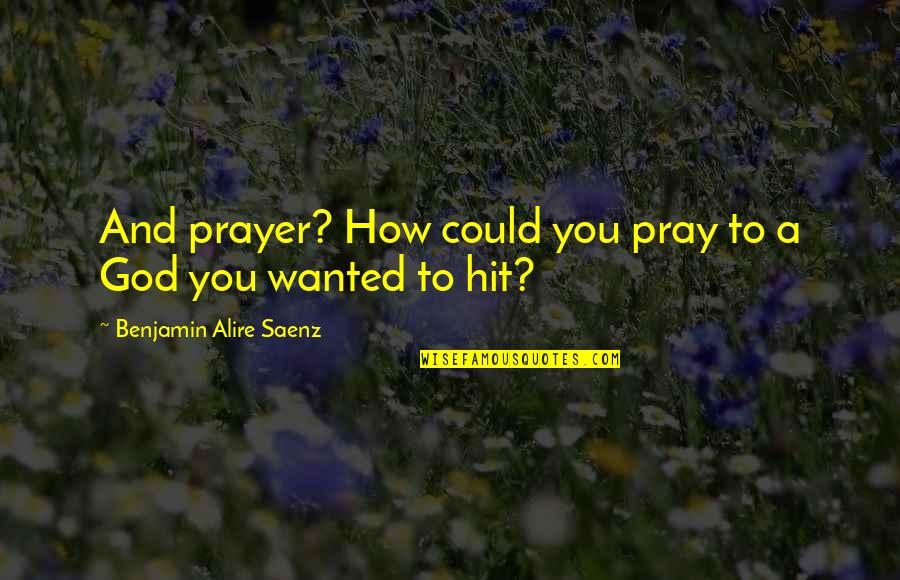 And prayer? How could you pray to a God you wanted to hit? —
Benjamin Alire Saenz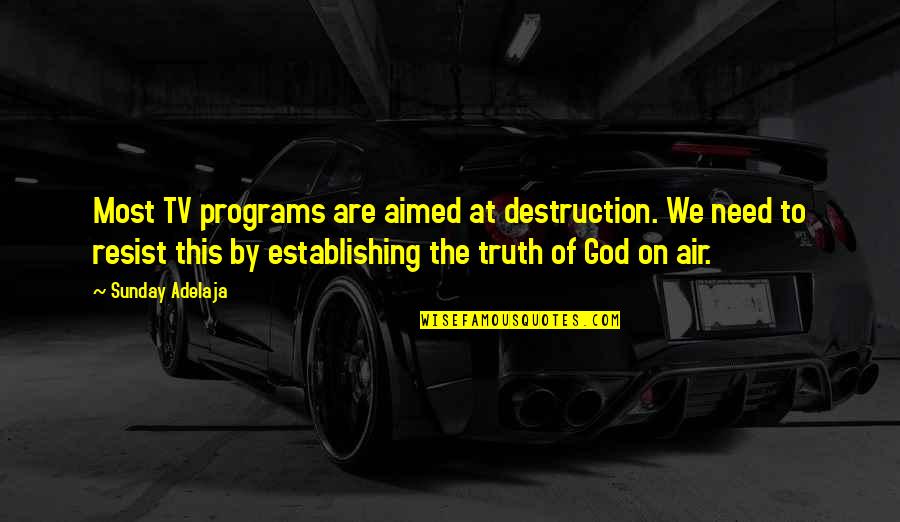 Most TV programs are aimed at destruction. We need to resist this by establishing the truth of God on air. —
Sunday Adelaja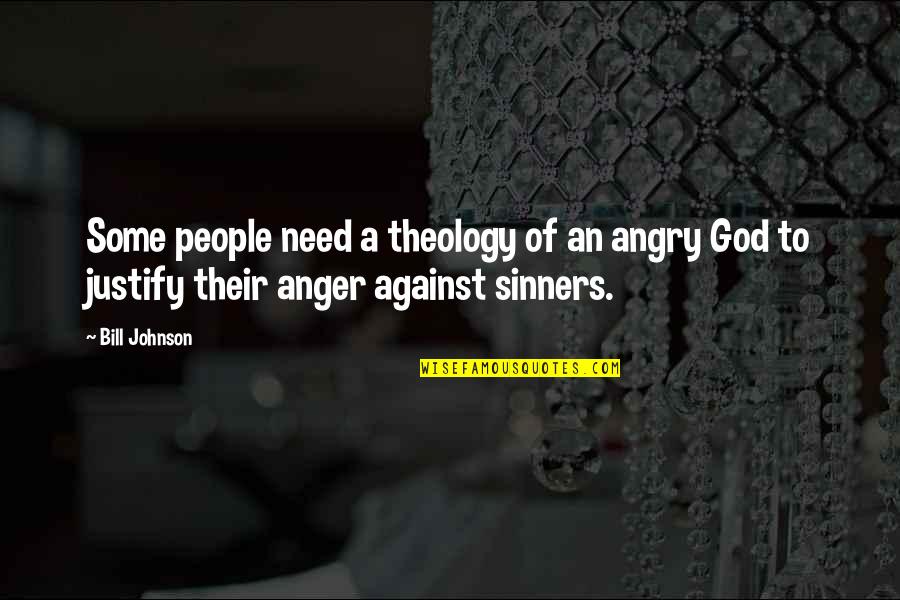 Some people need a theology of an angry God to justify their anger against sinners. —
Bill Johnson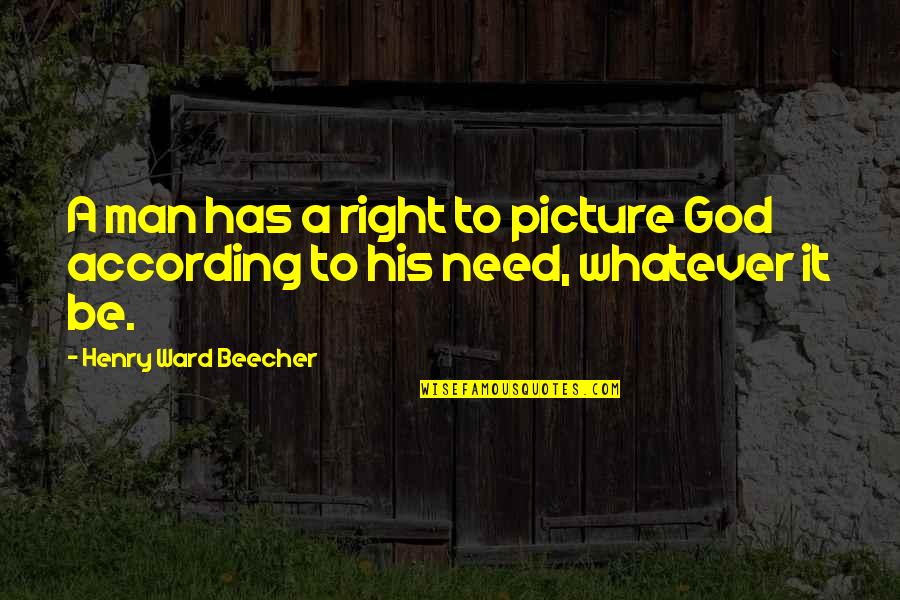 A man has a right to picture God according to his need, whatever it be. —
Henry Ward Beecher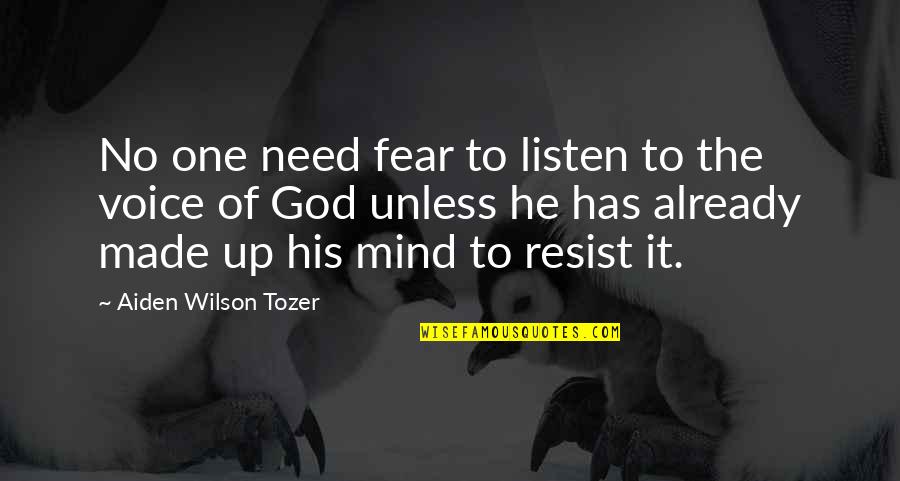 No one need fear to listen to the voice of God unless he has already made up his mind to resist it. —
Aiden Wilson Tozer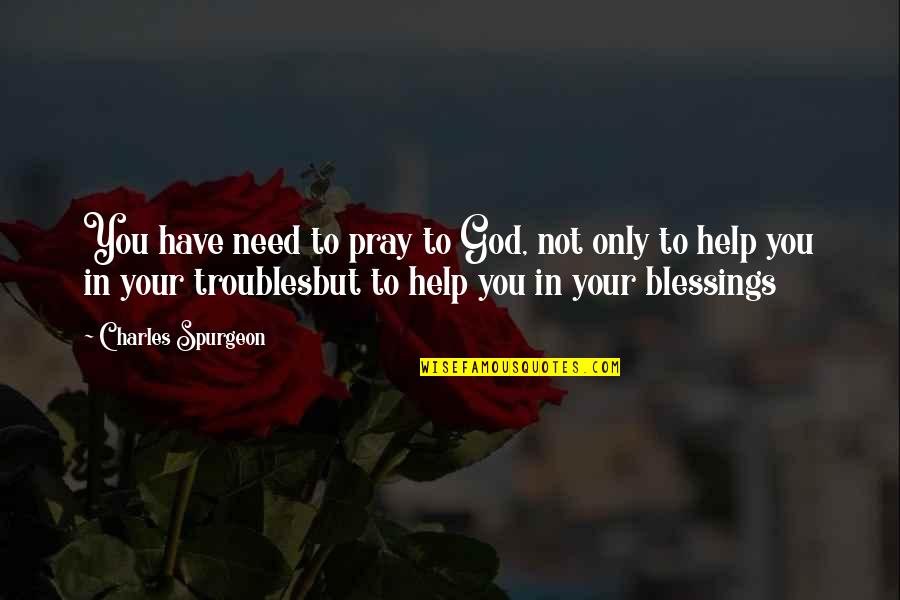 You have need to pray to God, not only to help you in your troubles
but to help you in your blessings —
Charles Spurgeon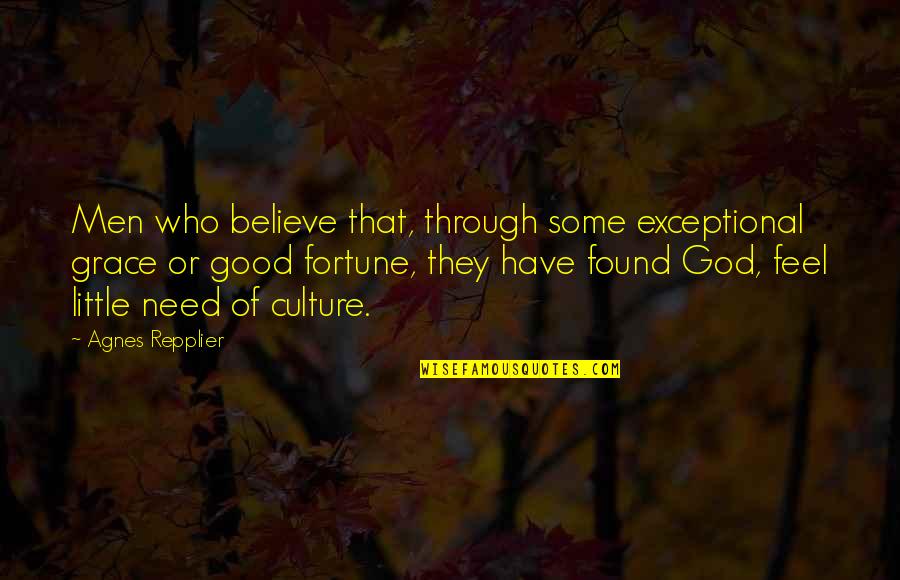 Men who believe that, through some exceptional grace or good fortune, they have found God, feel little need of culture. —
Agnes Repplier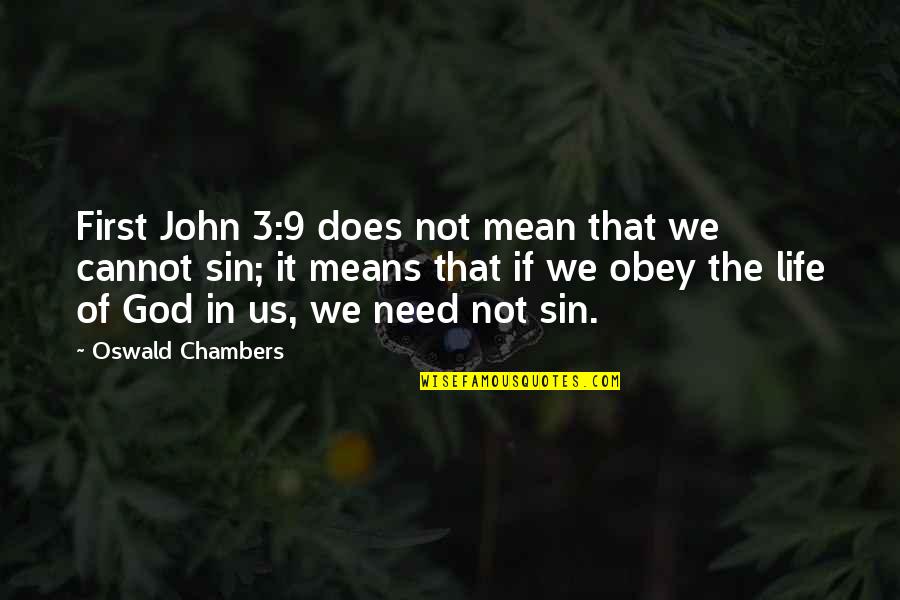 First John 3:9 does not mean that we cannot sin; it means that if we obey the life of God in us, we need not sin. —
Oswald Chambers