My Look Alike Quotes
Collection of top 34 famous quotes about My Look Alike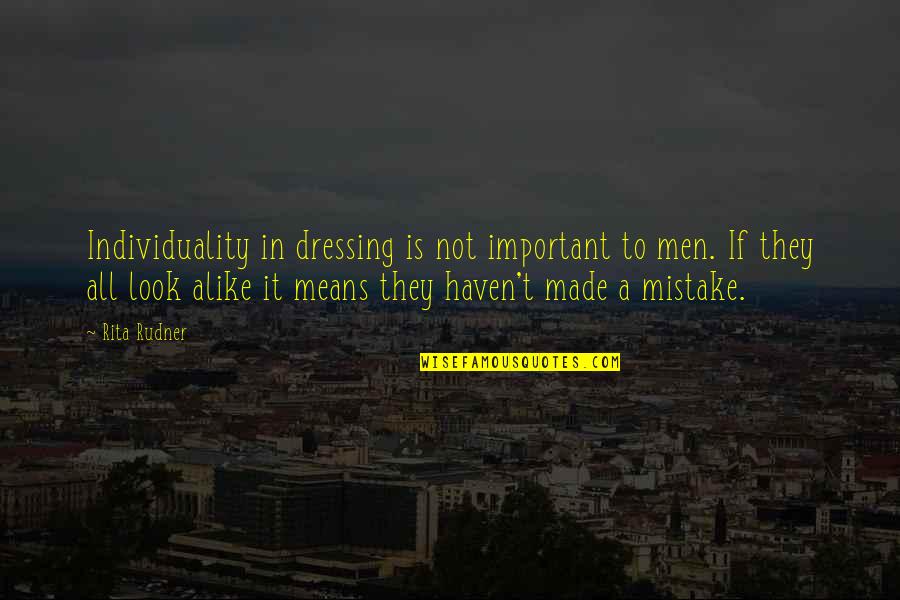 Individuality in dressing is not important to men. If they all look alike it means they haven't made a mistake.
—
Rita Rudner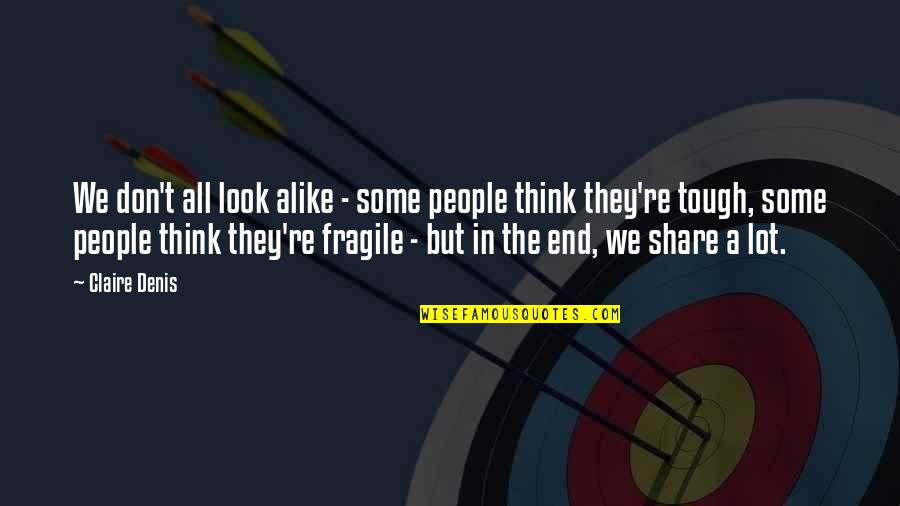 We don't all look alike - some people think they're tough, some people think they're fragile - but in the end, we share a lot.
—
Claire Denis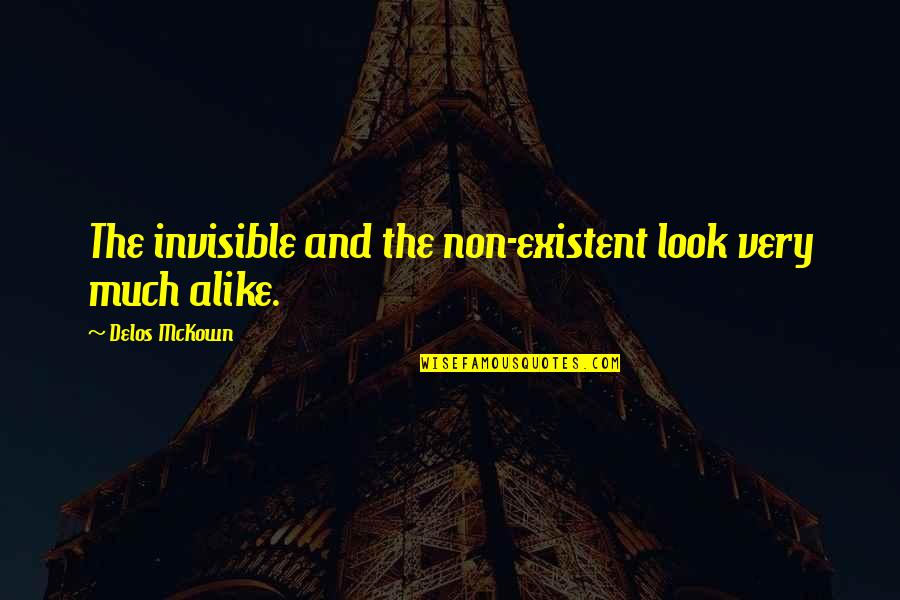 The invisible and the non-existent look very much alike.
—
Delos McKown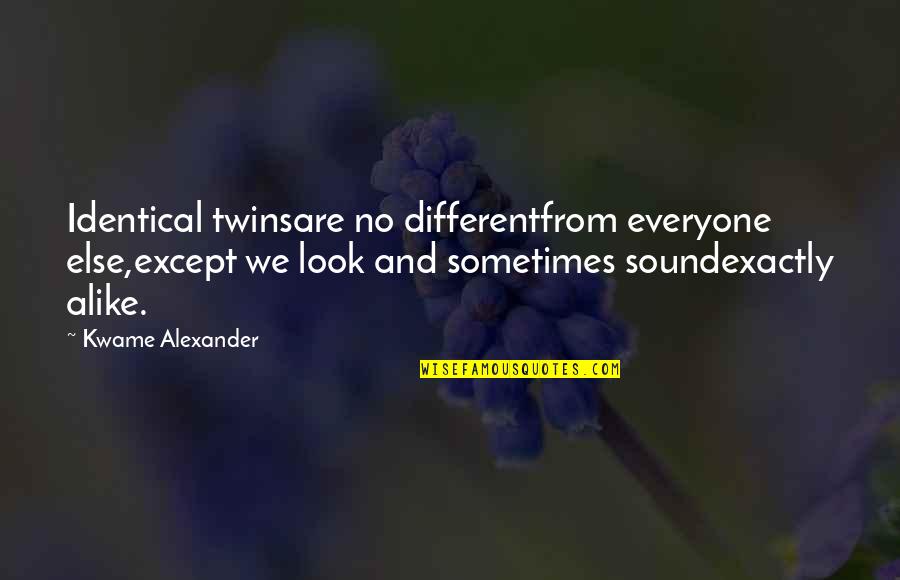 Identical twins
are no different
from everyone else,
except we look and
sometimes sound
exactly alike.
—
Kwame Alexander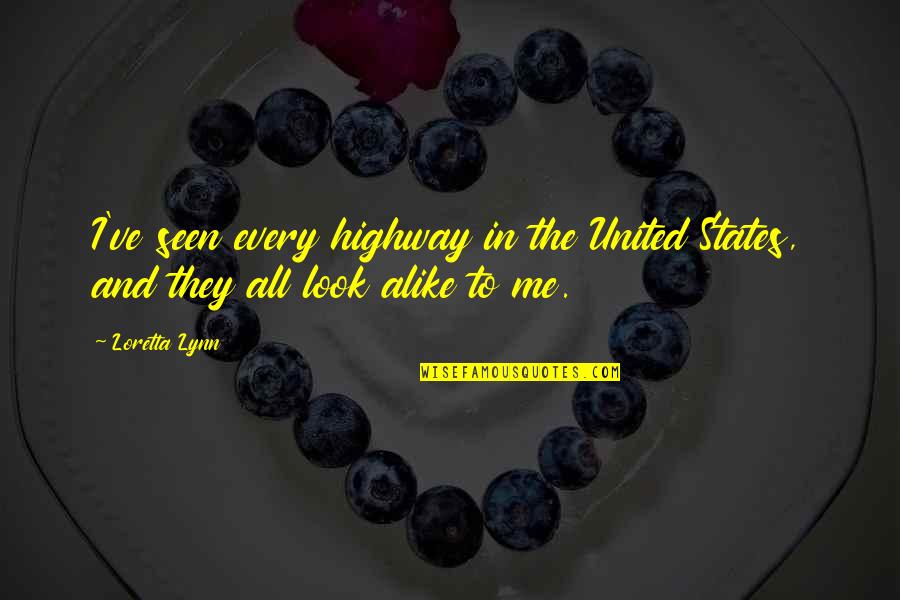 I've seen every highway in the United States, and they all look alike to me.
—
Loretta Lynn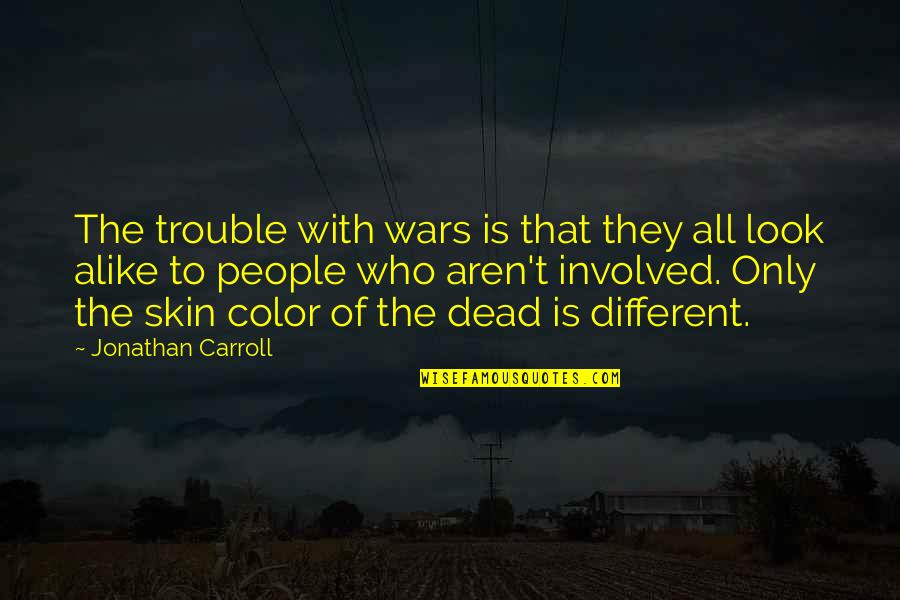 The trouble with wars is that they all look alike to people who aren't involved. Only the skin color of the dead is different.
—
Jonathan Carroll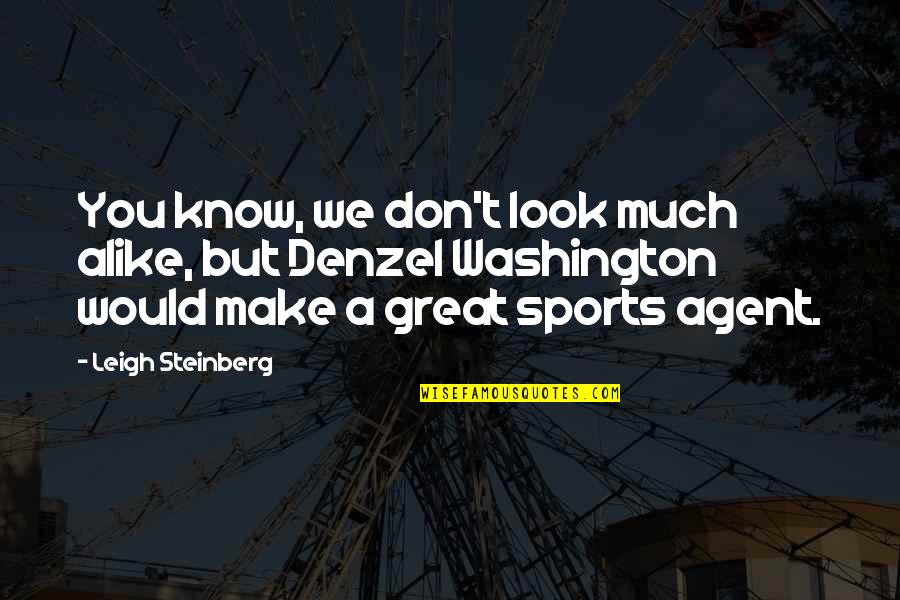 You know, we don't look much alike, but Denzel Washington would make a great sports agent.
—
Leigh Steinberg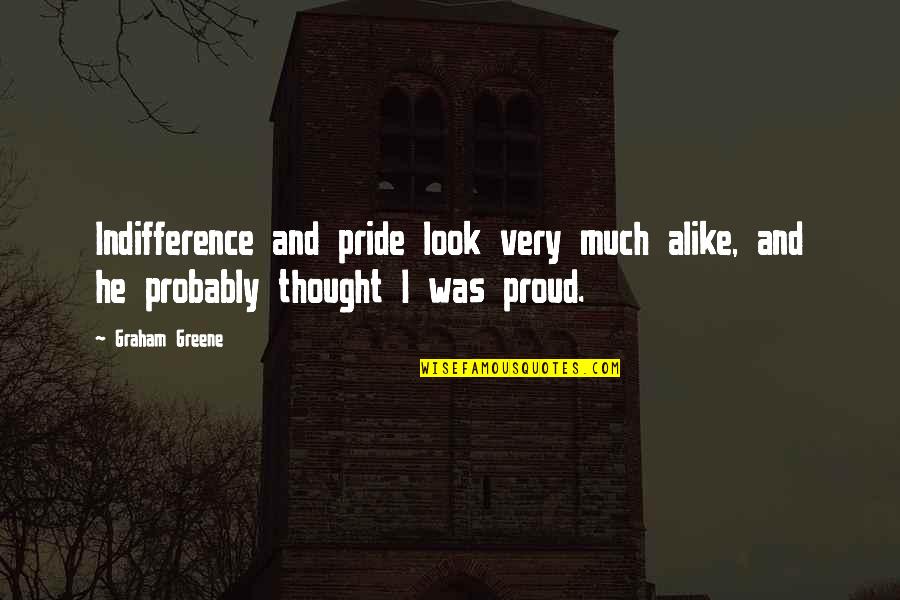 Indifference and pride look very much alike, and he probably thought I was proud.
—
Graham Greene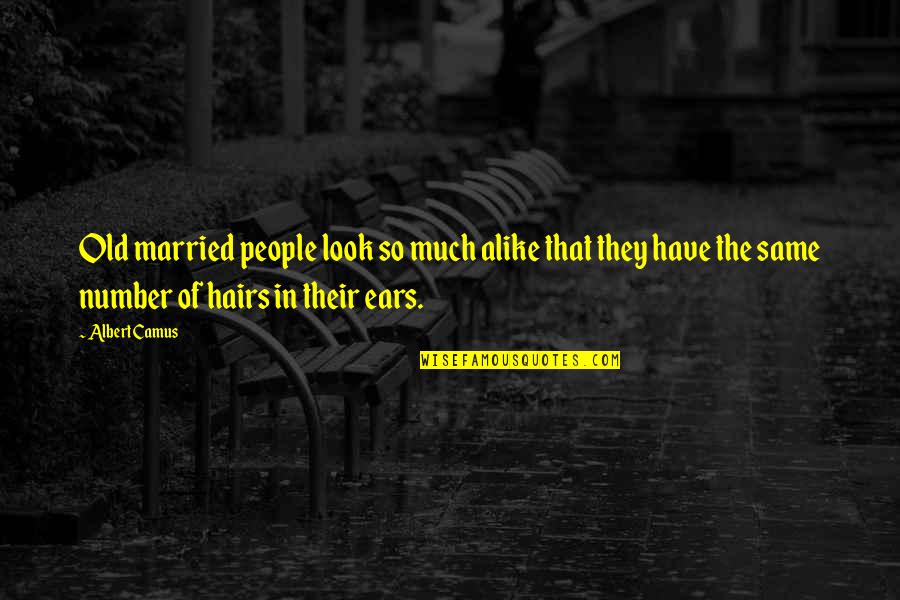 Old married people look so much alike that they have the same number of hairs in their ears.
—
Albert Camus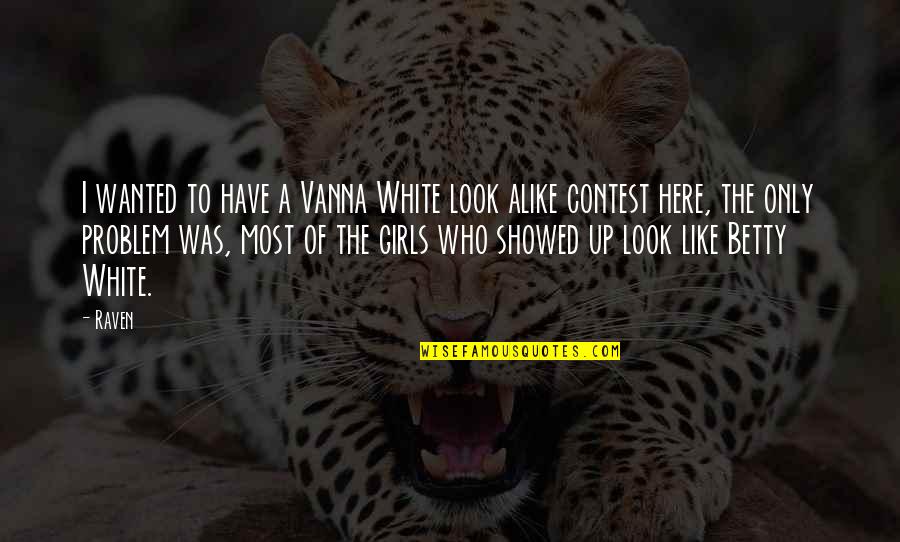 I wanted to have a Vanna White look alike contest here, the only problem was, most of the girls who showed up look like Betty White.
—
Raven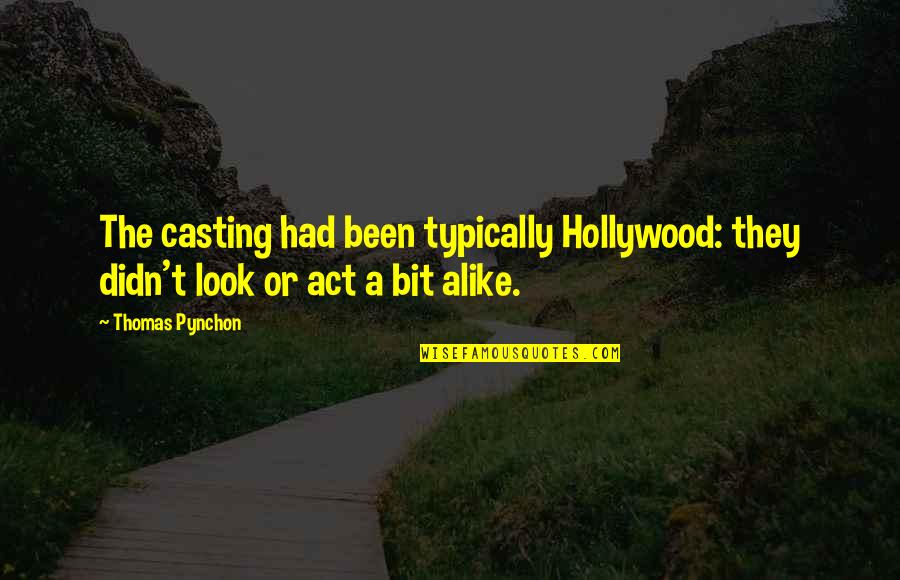 The casting had been typically Hollywood: they didn't look or act a bit alike.
—
Thomas Pynchon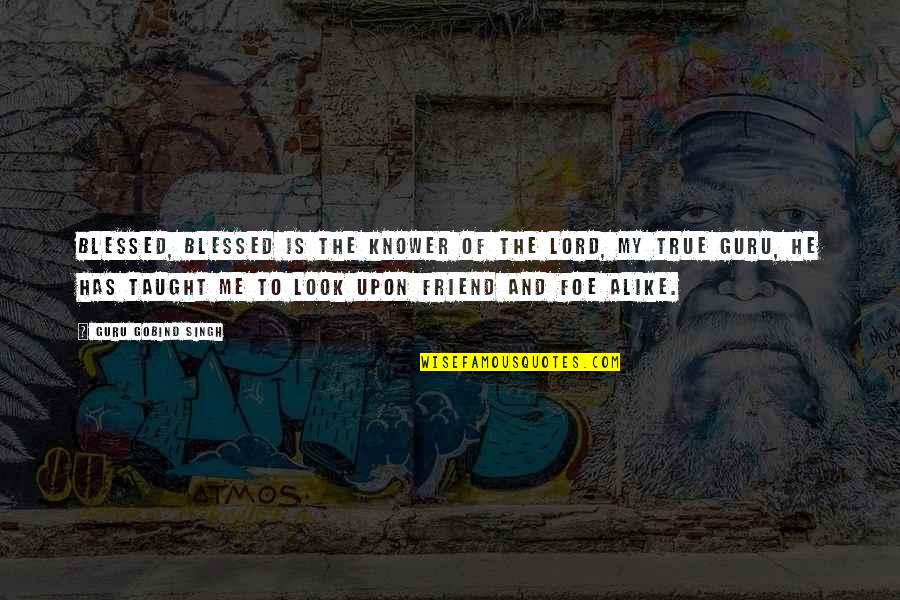 Blessed, blessed is the Knower of the Lord, my True Guru, He has taught me to look upon friend and foe alike.
—
Guru Gobind Singh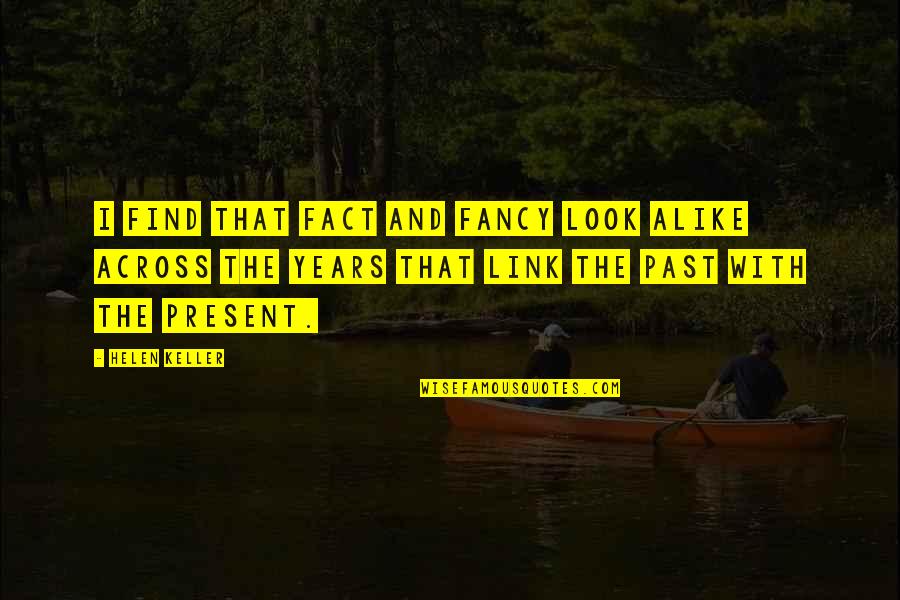 I find that fact and fancy look alike across the years that link the past with the present.
—
Helen Keller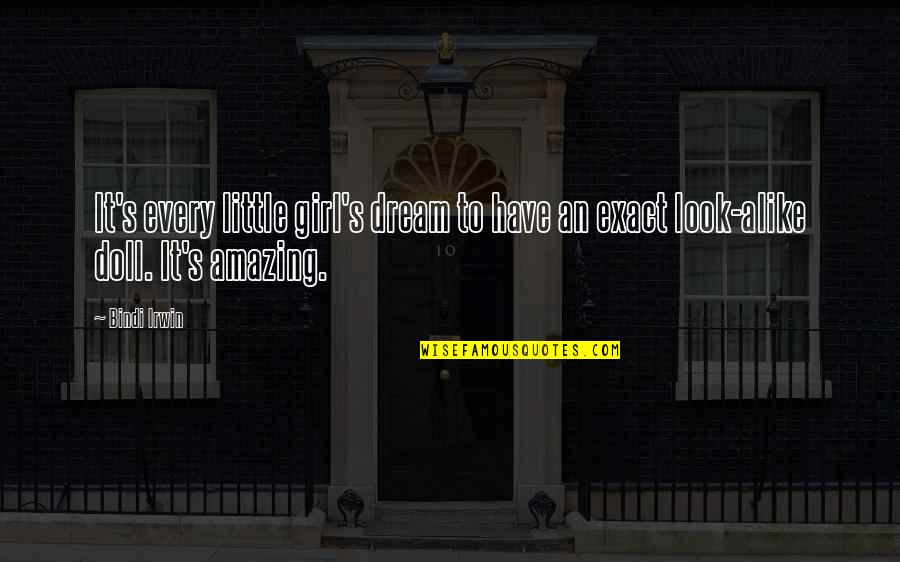 It's every little girl's dream to have an exact look-alike doll. It's amazing.
—
Bindi Irwin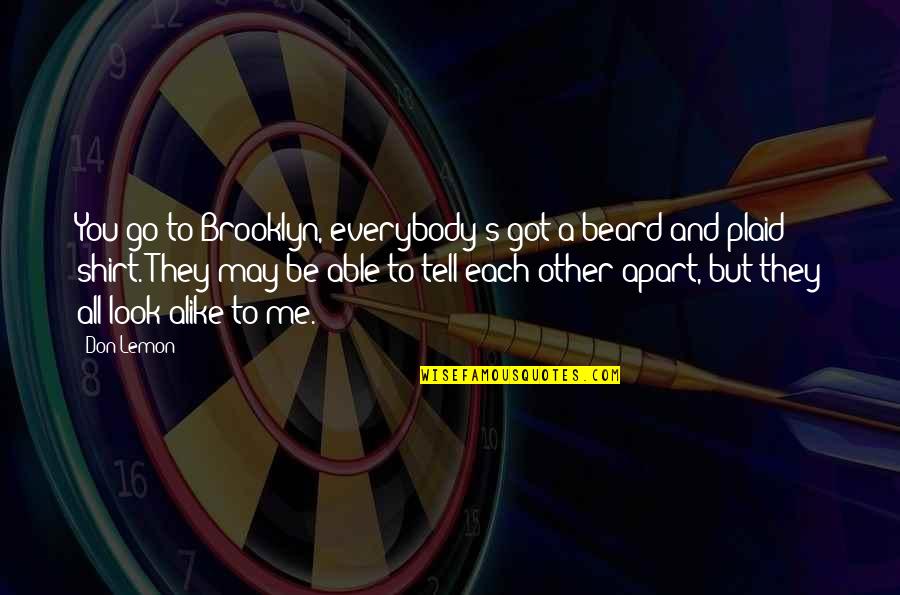 You go to Brooklyn, everybody's got a beard and plaid shirt. They may be able to tell each other apart, but they all look alike to me.
—
Don Lemon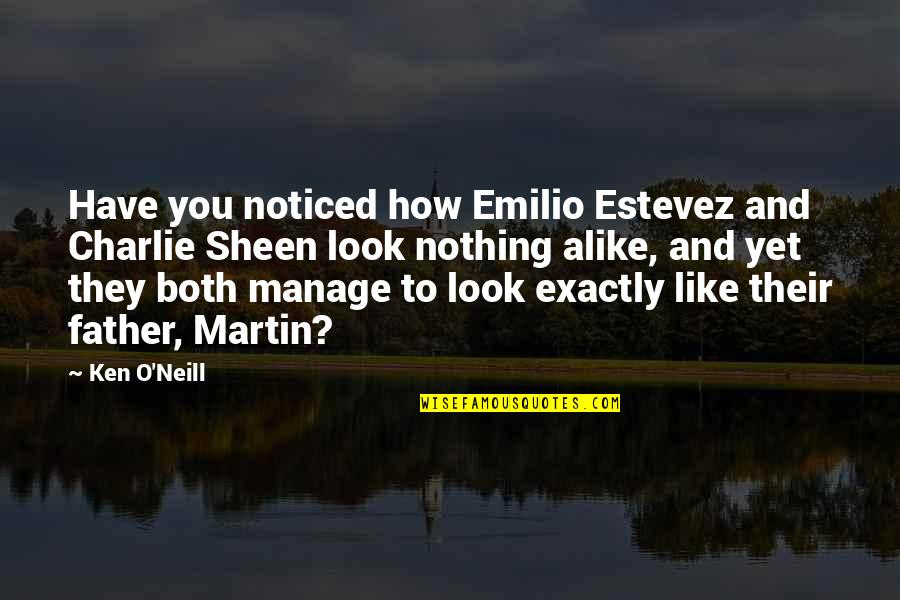 Have you noticed how Emilio Estevez and Charlie Sheen look nothing alike, and yet they both manage to look exactly like their father, Martin? —
Ken O'Neill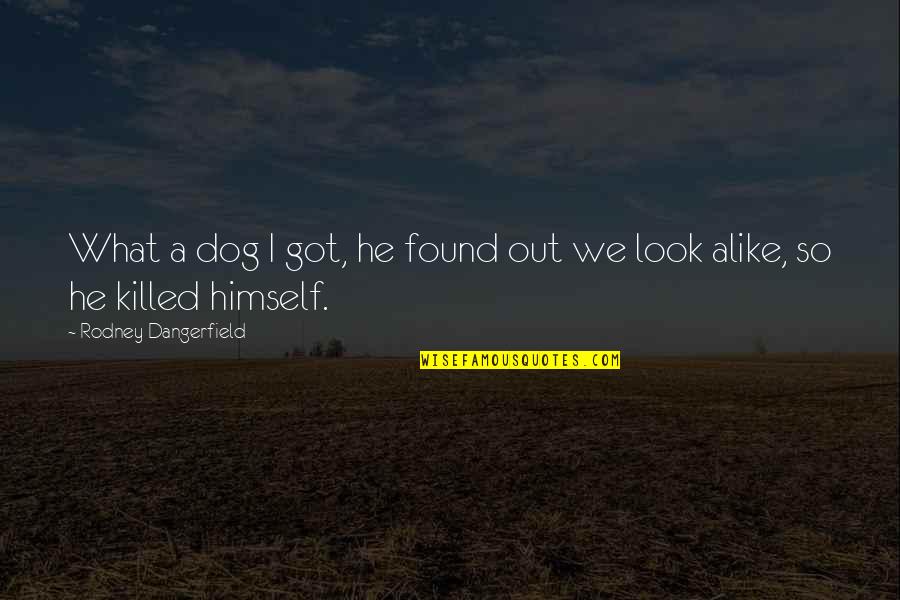 What a dog I got, he found out we look alike, so he killed himself. —
Rodney Dangerfield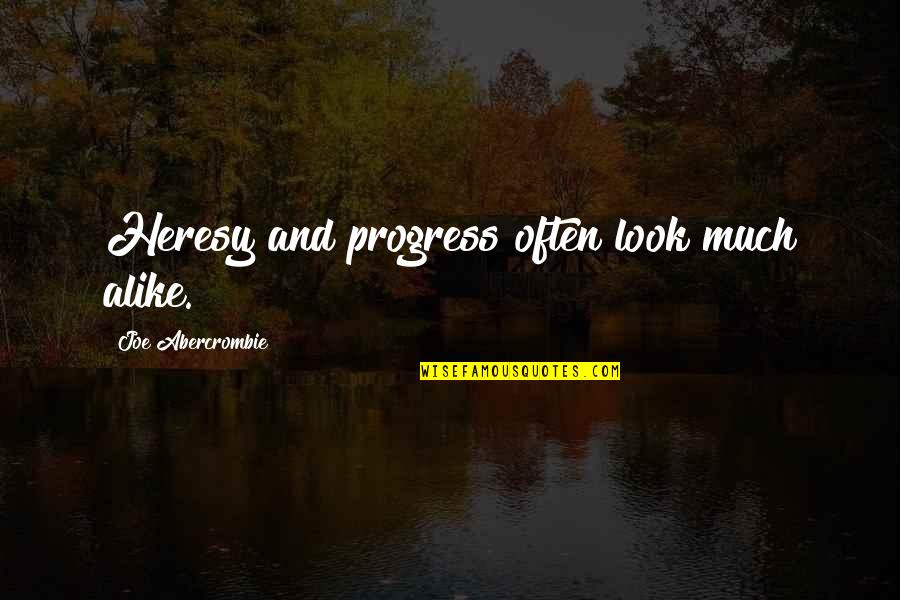 Heresy and progress often look much alike. —
Joe Abercrombie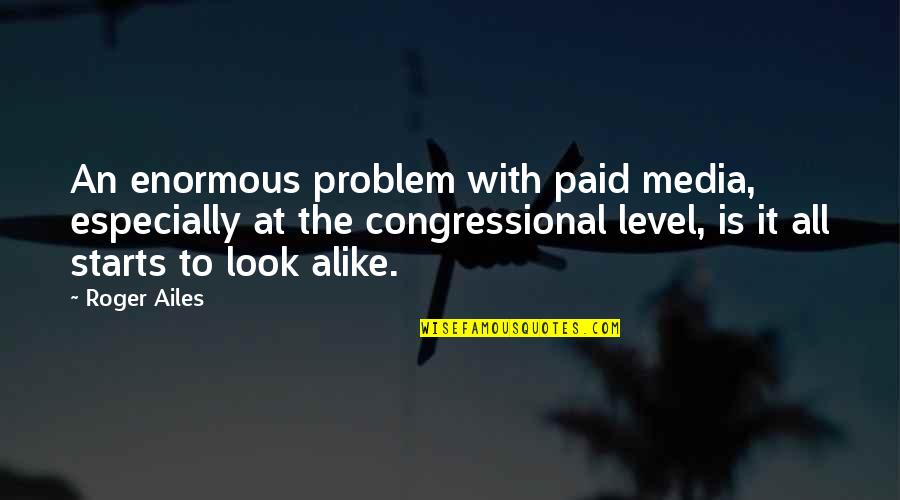 An enormous problem with paid media, especially at the congressional level, is it all starts to look alike. —
Roger Ailes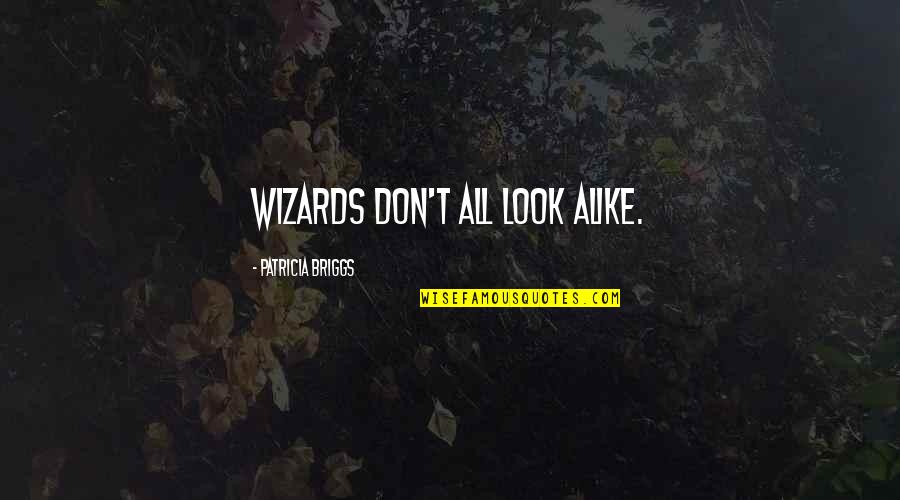 Wizards don't all look alike. —
Patricia Briggs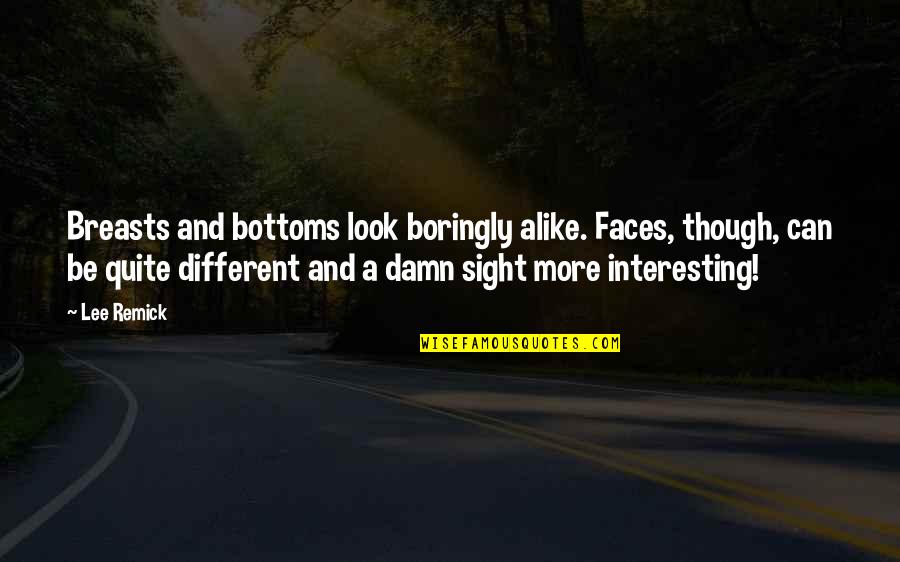 Breasts and bottoms look boringly alike. Faces, though, can be quite different and a damn sight more interesting! —
Lee Remick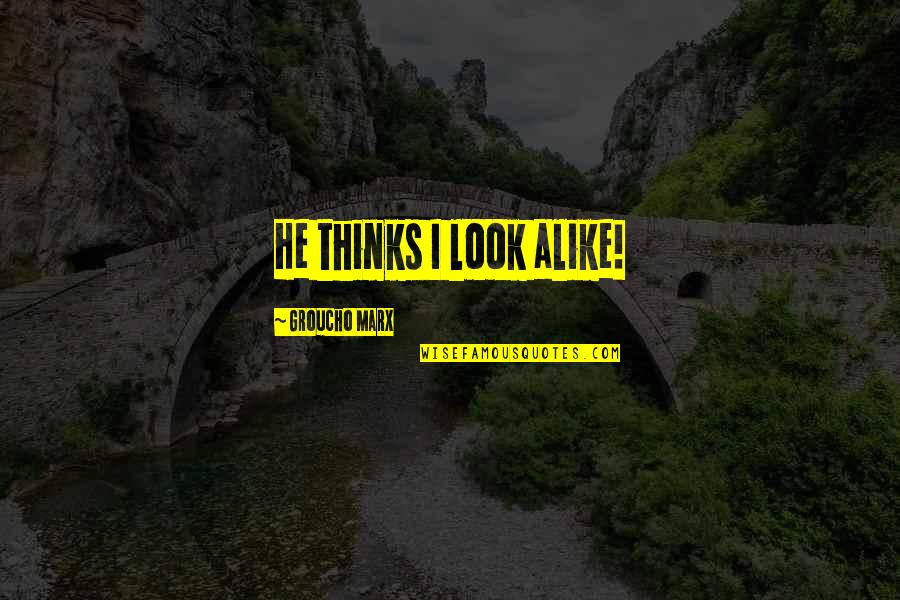 He thinks I look alike! —
Groucho Marx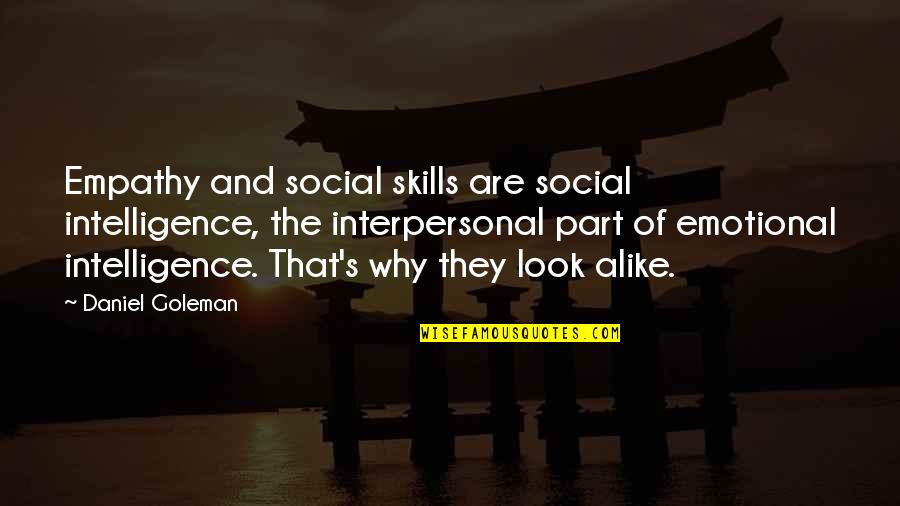 Empathy and social skills are social intelligence, the interpersonal part of emotional intelligence. That's why they look alike. —
Daniel Goleman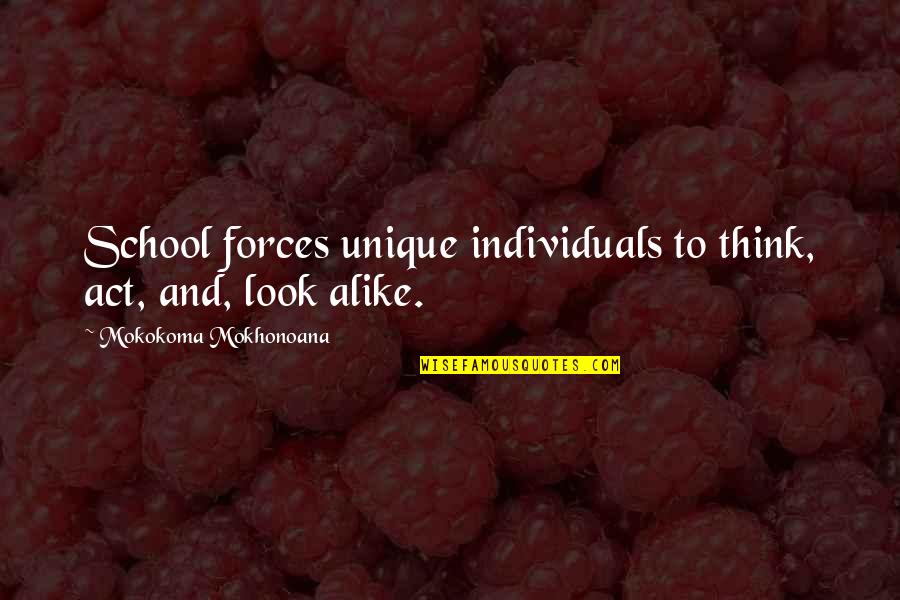 School forces unique individuals to think, act, and, look alike. —
Mokokoma Mokhonoana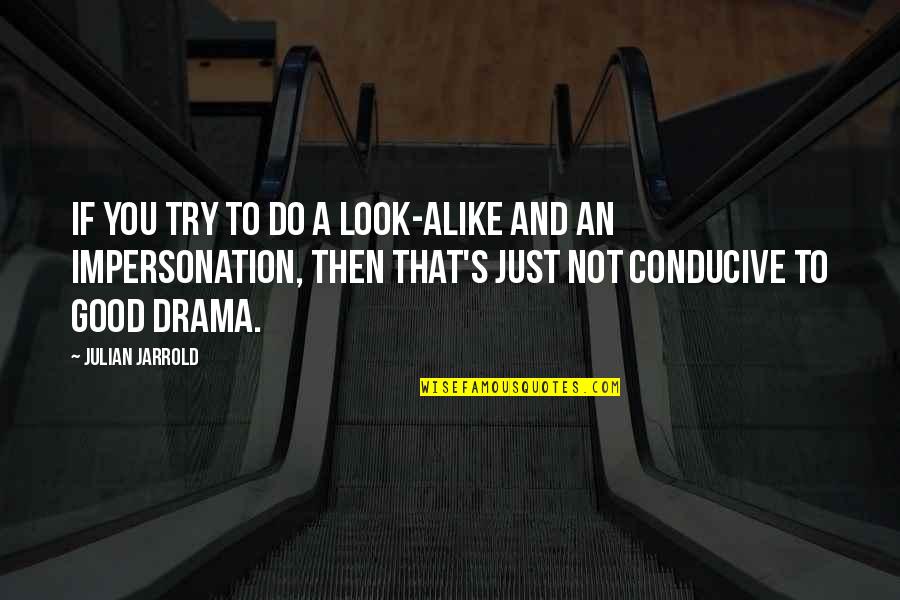 If you try to do a look-alike and an impersonation, then that's just not conducive to good drama. —
Julian Jarrold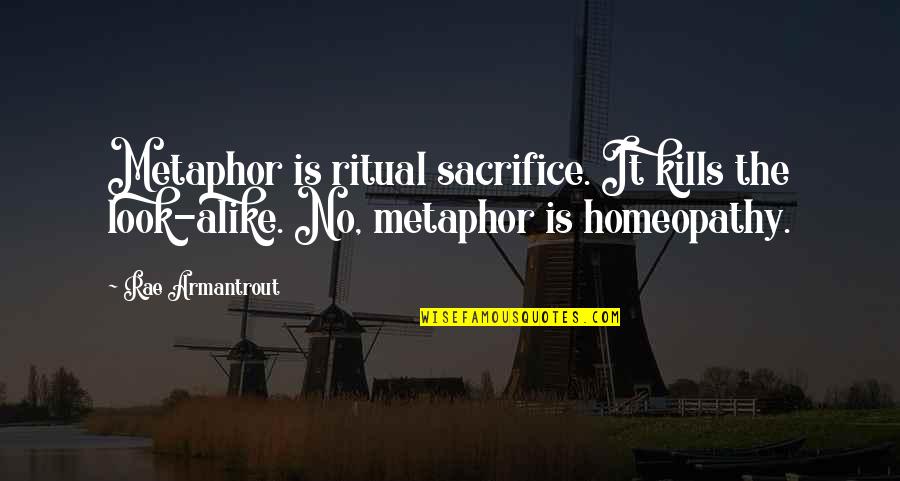 Metaphor is ritual sacrifice. It kills the look-alike. No, metaphor is homeopathy. —
Rae Armantrout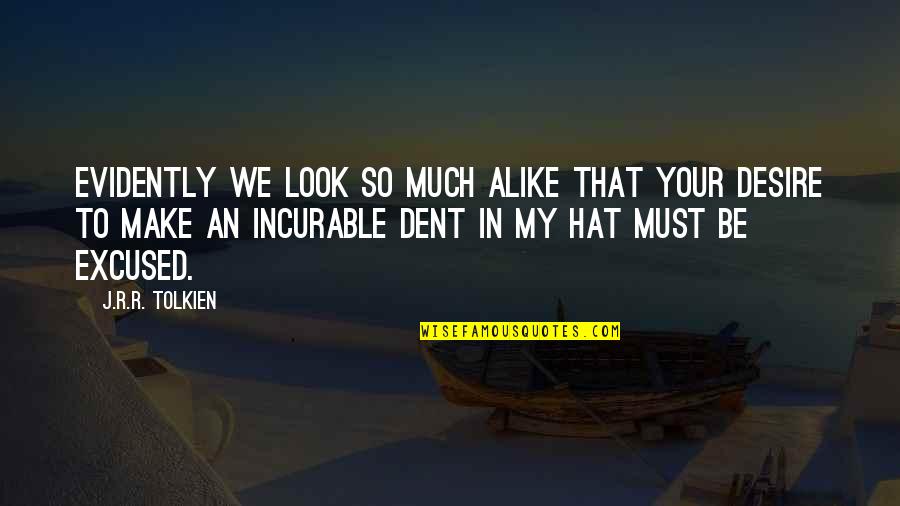 Evidently we look so much alike that your desire to make an incurable dent in my hat must be excused. —
J.R.R. Tolkien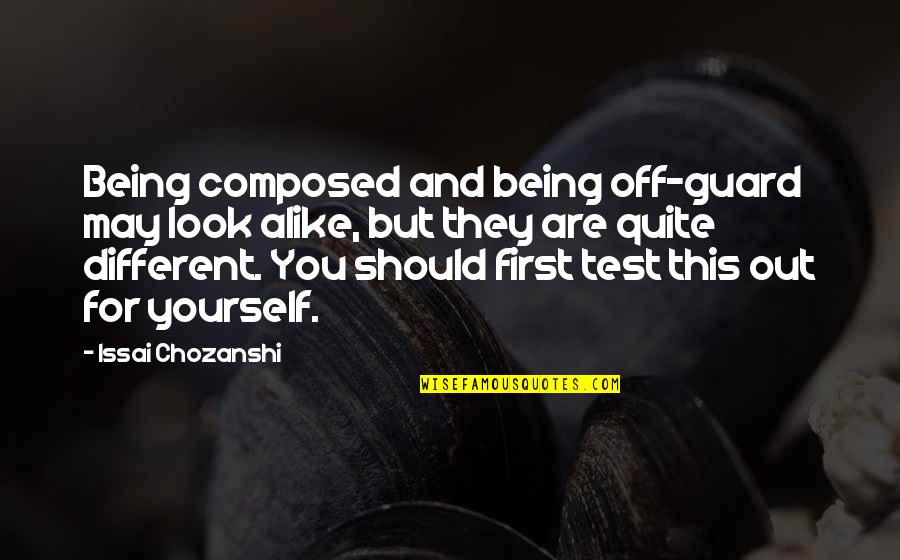 Being composed and being off-guard may look alike, but they are quite different. You should first test this out for yourself. —
Issai Chozanshi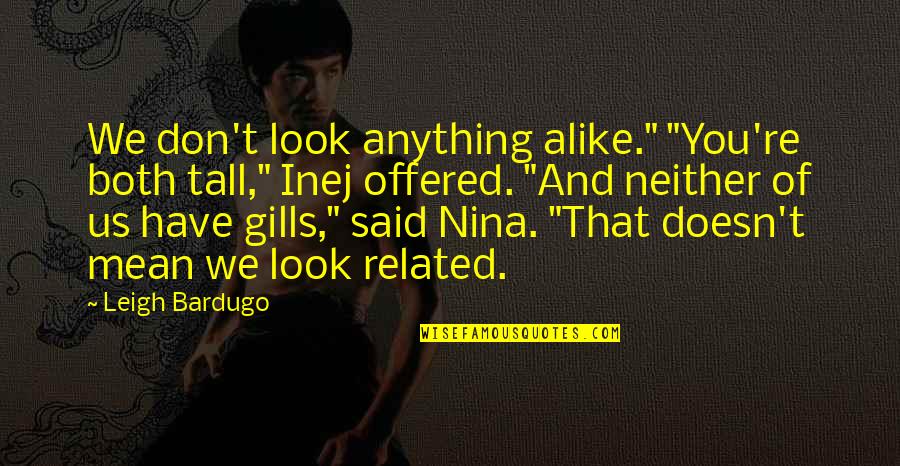 We don't look anything alike." "You're both tall," Inej offered. "And neither of us have gills," said Nina. "That doesn't mean we look related. —
Leigh Bardugo
Since there are only so many ways to kill a person, a good portion of homicides look pretty much alike. —
Pat Brown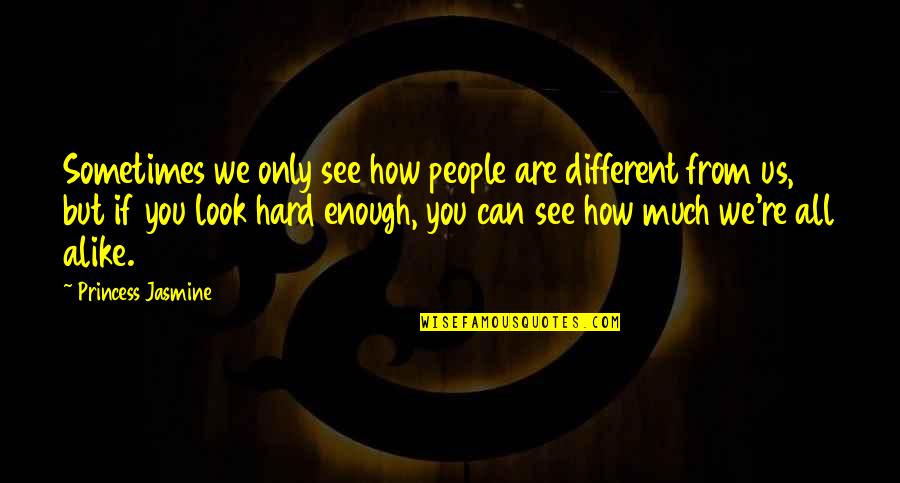 Sometimes we only see how people are different from us, but if you look hard enough, you can see how much we're all alike. —
Princess Jasmine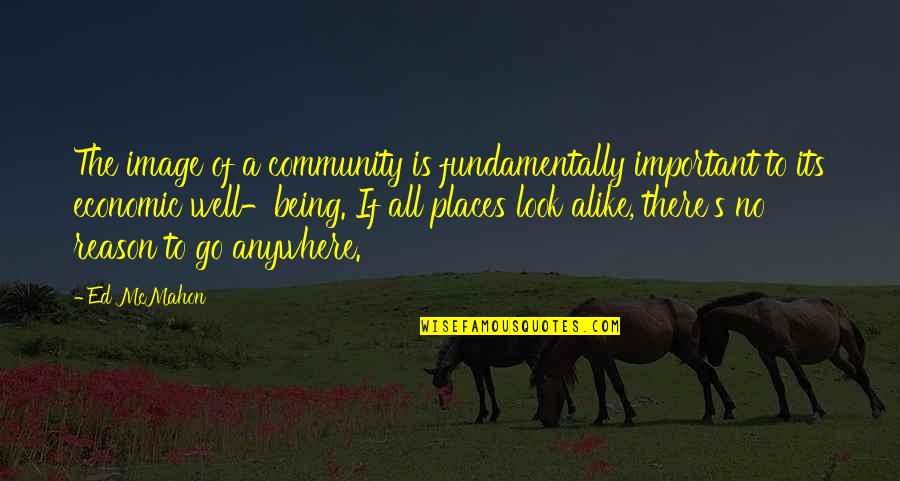 The image of a community is fundamentally important to its economic well-being. If all places look alike, there's no reason to go anywhere. —
Ed McMahon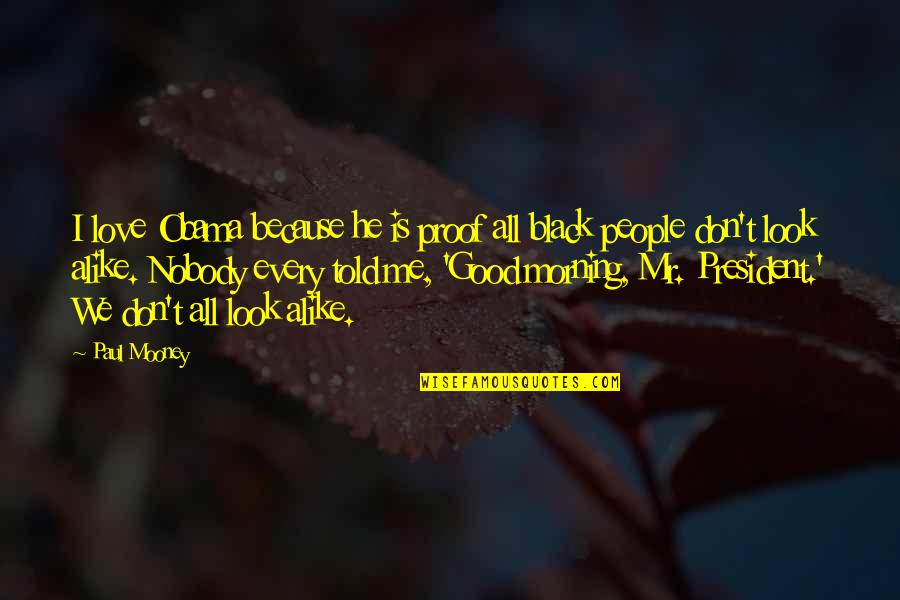 I love Obama because he is proof all black people don't look alike. Nobody every told me, 'Good morning, Mr. President.' We don't all look alike. —
Paul Mooney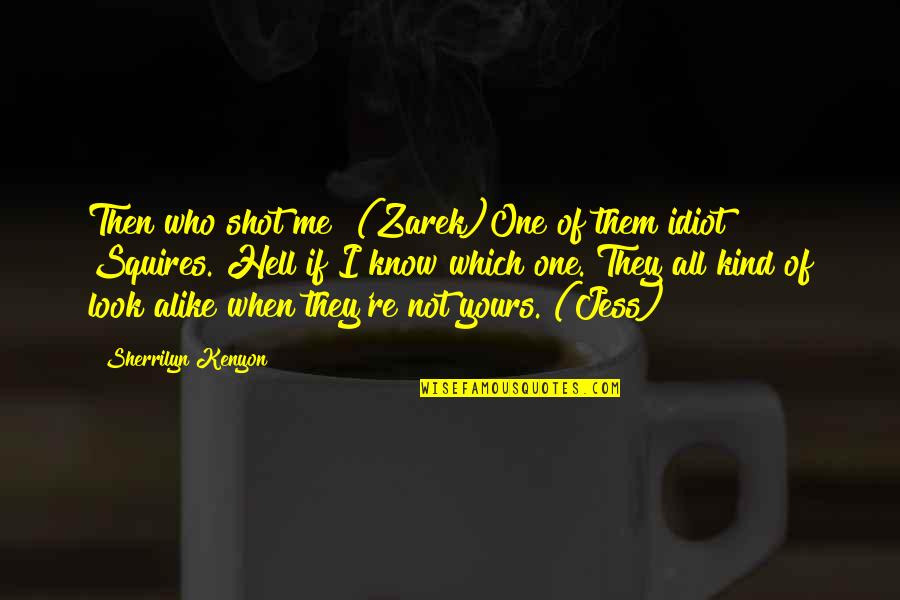 Then who shot me? (Zarek)
One of them idiot Squires. Hell if I know which one. They all kind of look alike when they're not yours. (Jess) —
Sherrilyn Kenyon