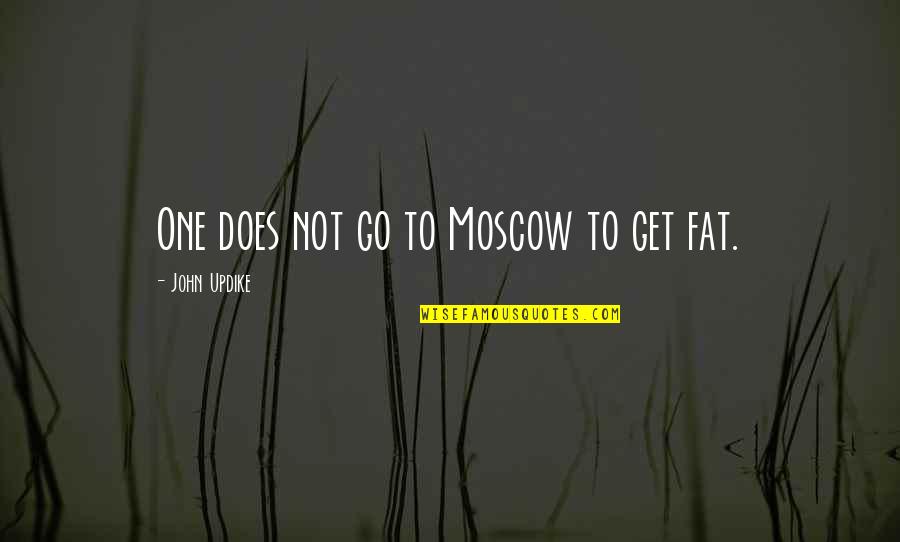 One does not go to Moscow to get fat.
—
John Updike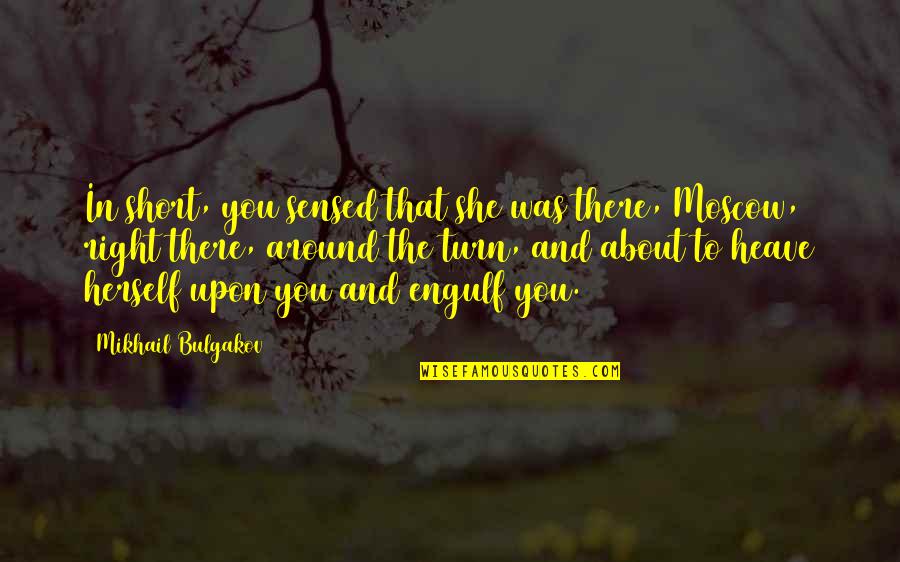 In short, you sensed that she was there, Moscow, right there, around the turn, and about to heave herself upon you and engulf you.
—
Mikhail Bulgakov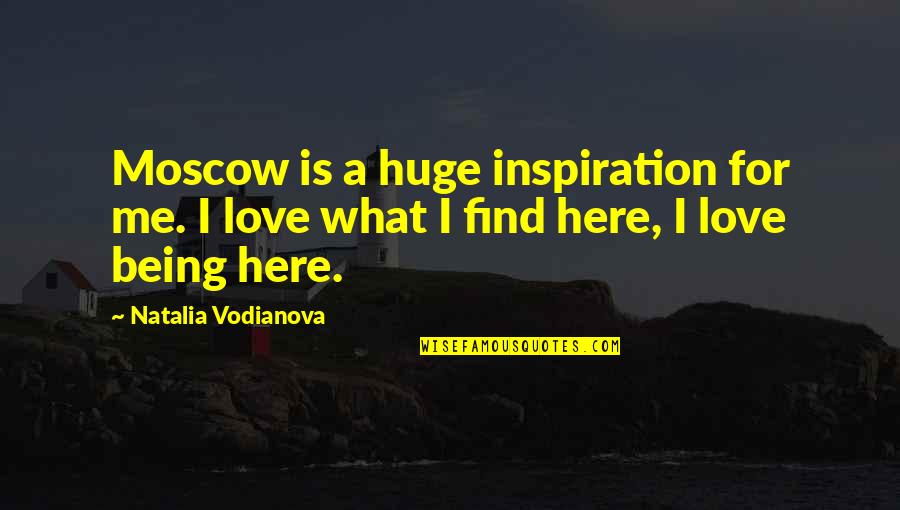 Moscow is a huge inspiration for me. I love what I find here, I love being here.
—
Natalia Vodianova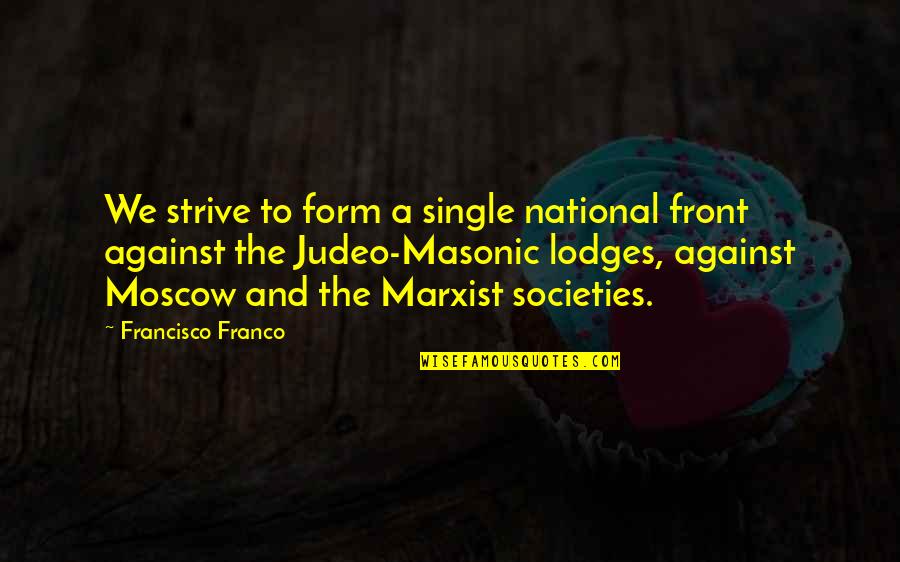 We strive to form a single national front against the Judeo-Masonic lodges, against Moscow and the Marxist societies.
—
Francisco Franco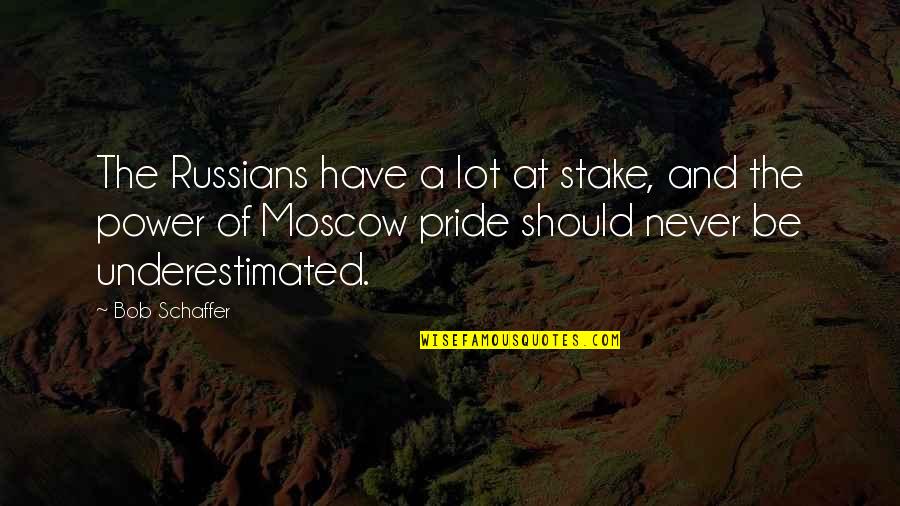 The Russians have a lot at stake, and the power of Moscow pride should never be underestimated.
—
Bob Schaffer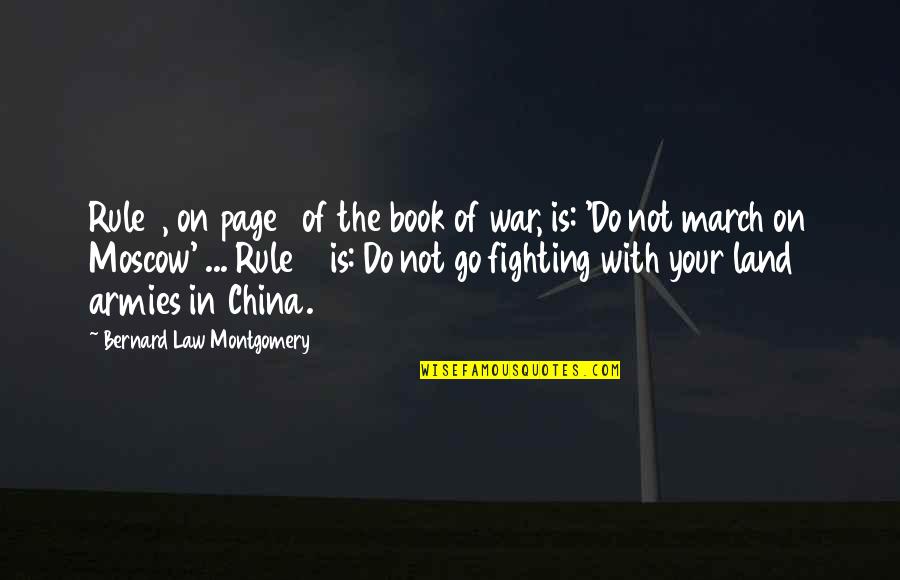 Rule 1, on page 1 of the book of war, is: 'Do not march on Moscow' ... Rule 2 is: Do not go fighting with your land armies in China.
—
Bernard Law Montgomery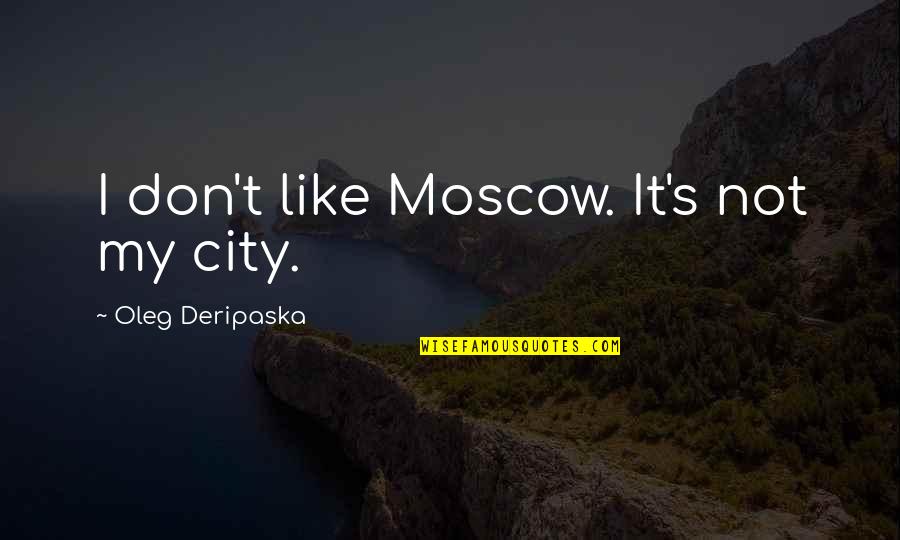 I don't like Moscow. It's not my city.
—
Oleg Deripaska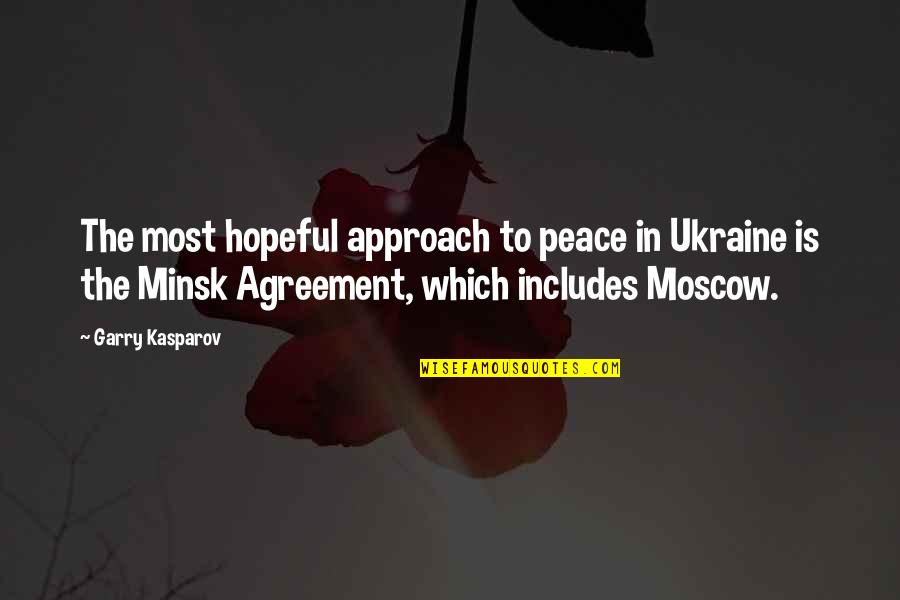 The most hopeful approach to peace in Ukraine is the Minsk Agreement, which includes Moscow.
—
Garry Kasparov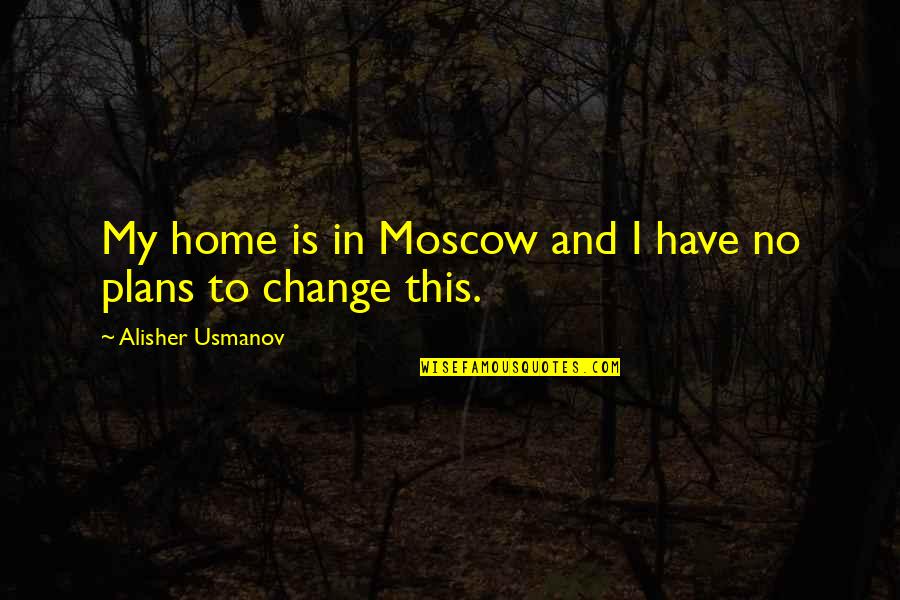 My home is in Moscow and I have no plans to change this.
—
Alisher Usmanov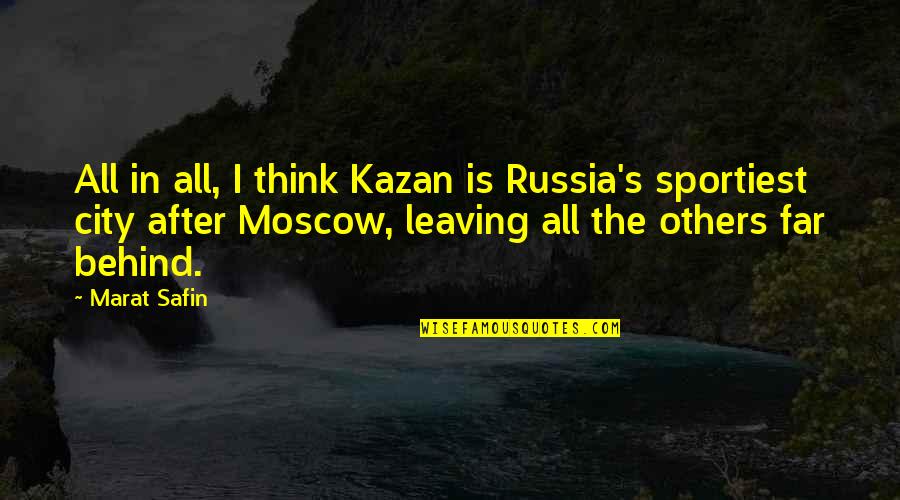 All in all, I think Kazan is Russia's sportiest city after Moscow, leaving all the others far behind.
—
Marat Safin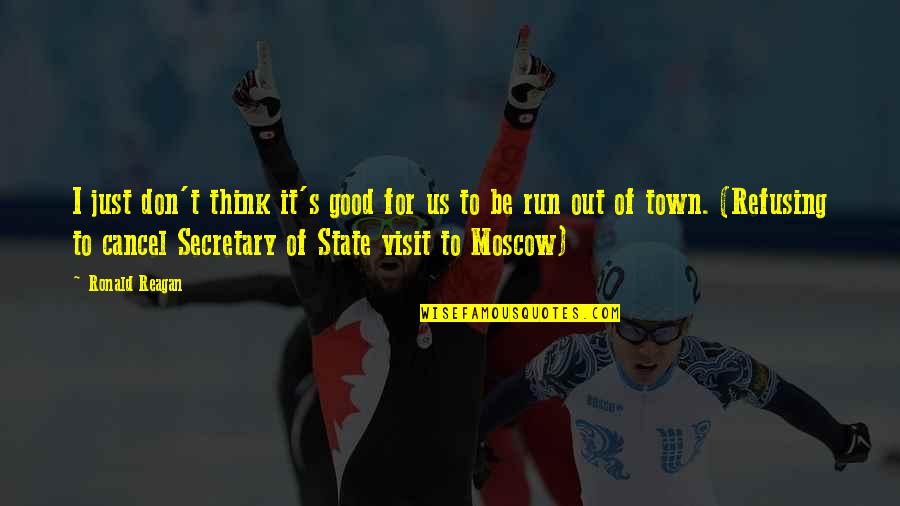 I just don't think it's good for us to be run out of town. (Refusing to cancel Secretary of State visit to Moscow)
—
Ronald Reagan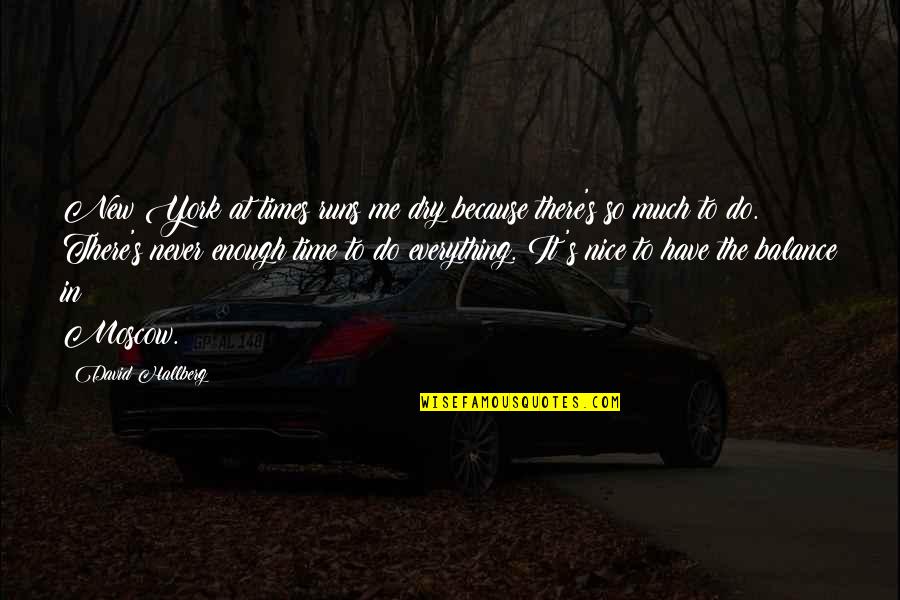 New York at times runs me dry because there's so much to do. There's never enough time to do everything. It's nice to have the balance in Moscow.
—
David Hallberg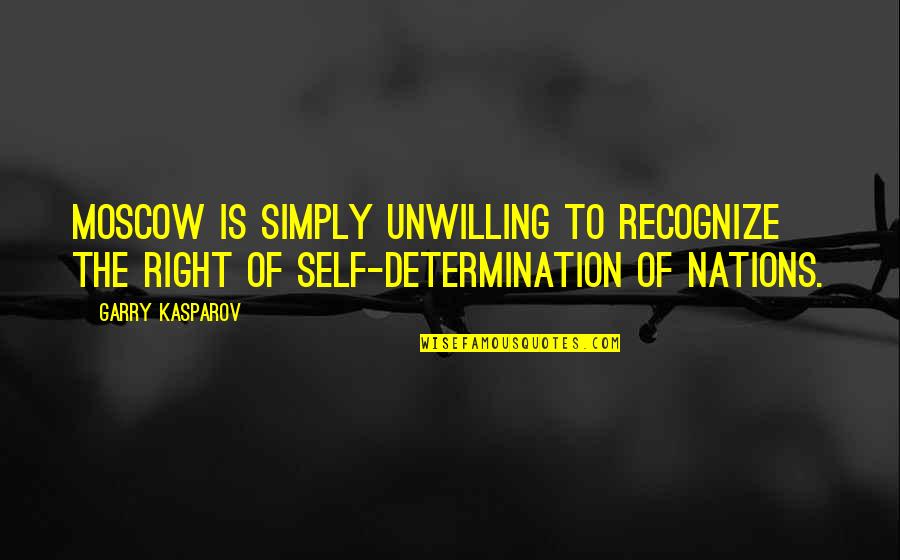 Moscow is simply unwilling to recognize the right of self-determination of nations.
—
Garry Kasparov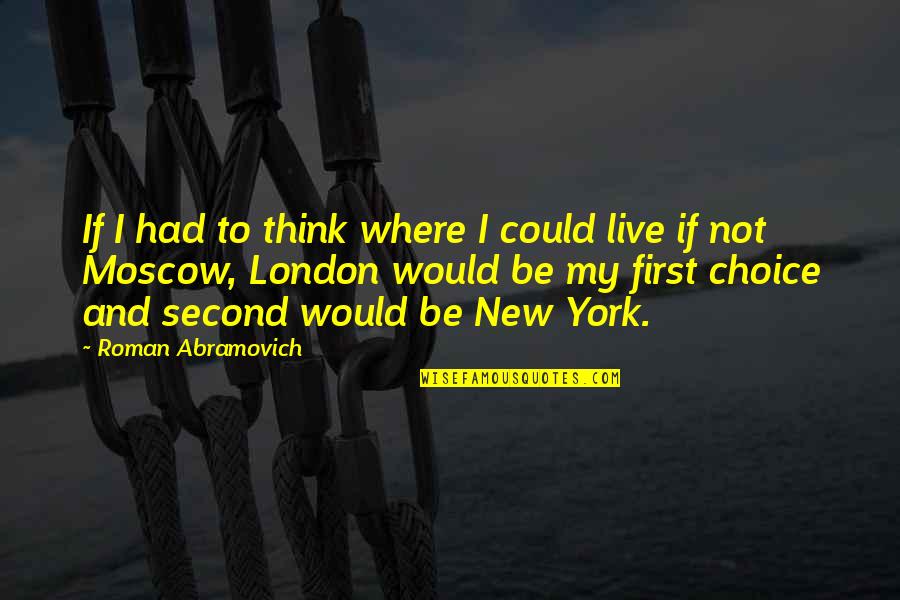 If I had to think where I could live if not Moscow, London would be my first choice and second would be New York. —
Roman Abramovich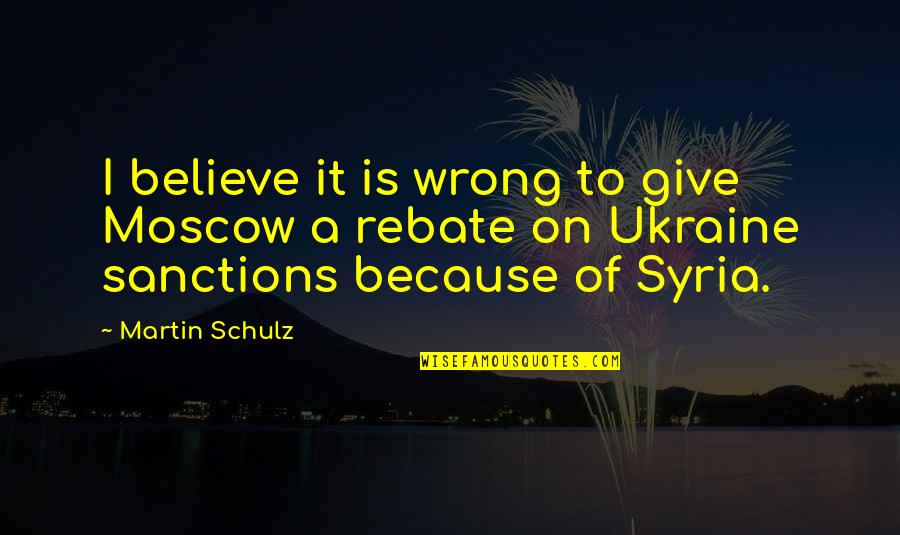 I believe it is wrong to give Moscow a rebate on Ukraine sanctions because of Syria. —
Martin Schulz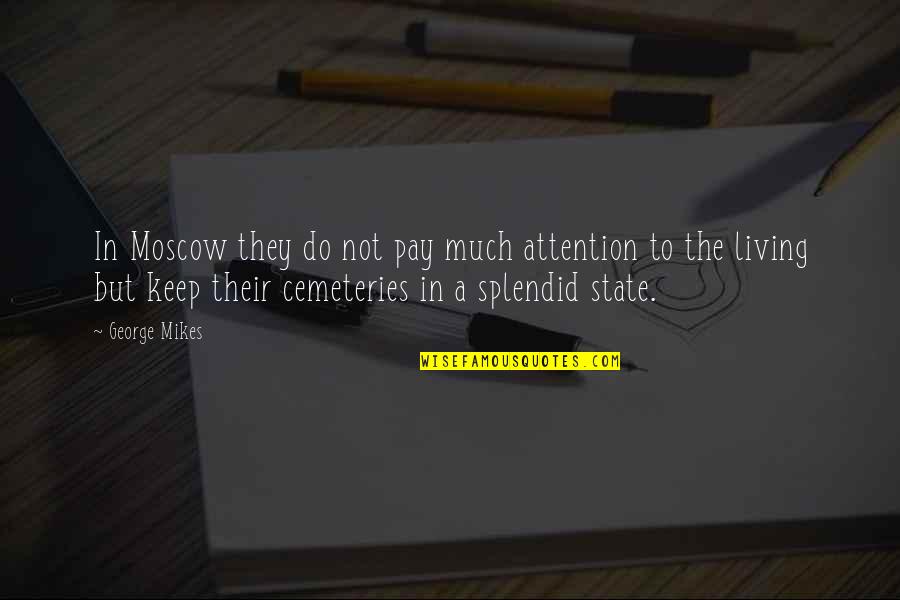 In Moscow they do not pay much attention to the living but keep their cemeteries in a splendid state. —
George Mikes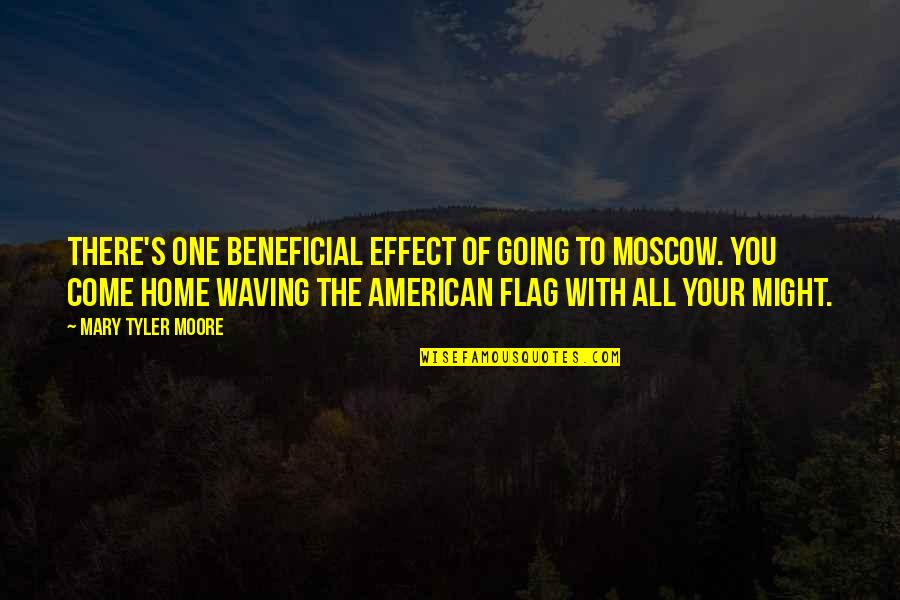 There's one beneficial effect of going to Moscow. You come home waving the American flag with all your might. —
Mary Tyler Moore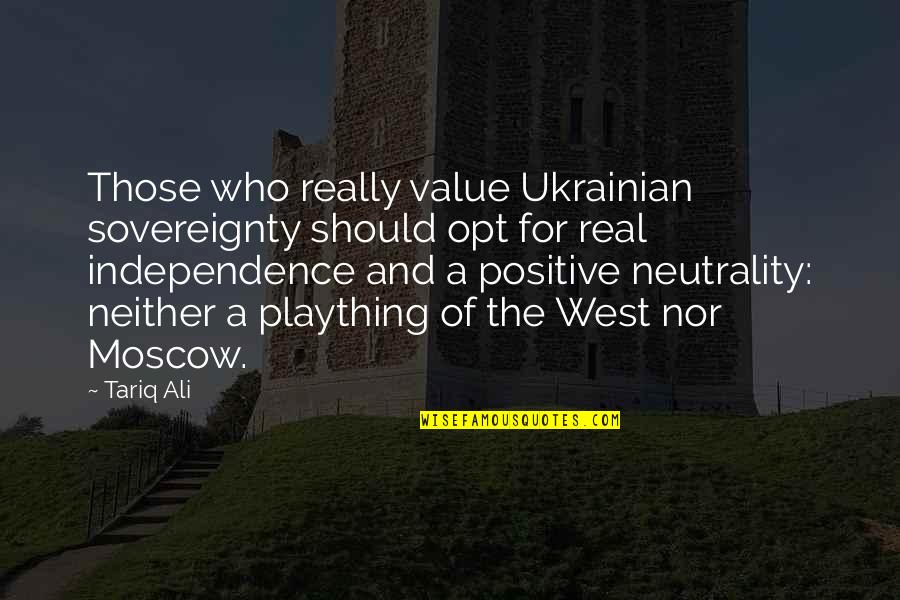 Those who really value Ukrainian sovereignty should opt for real independence and a positive neutrality: neither a plaything of the West nor Moscow. —
Tariq Ali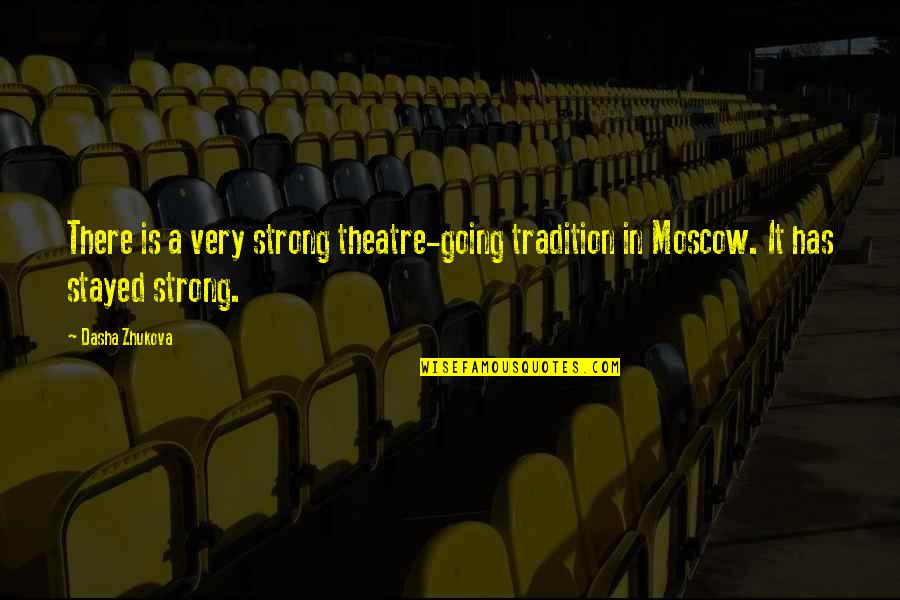 There is a very strong theatre-going tradition in Moscow. It has stayed strong. —
Dasha Zhukova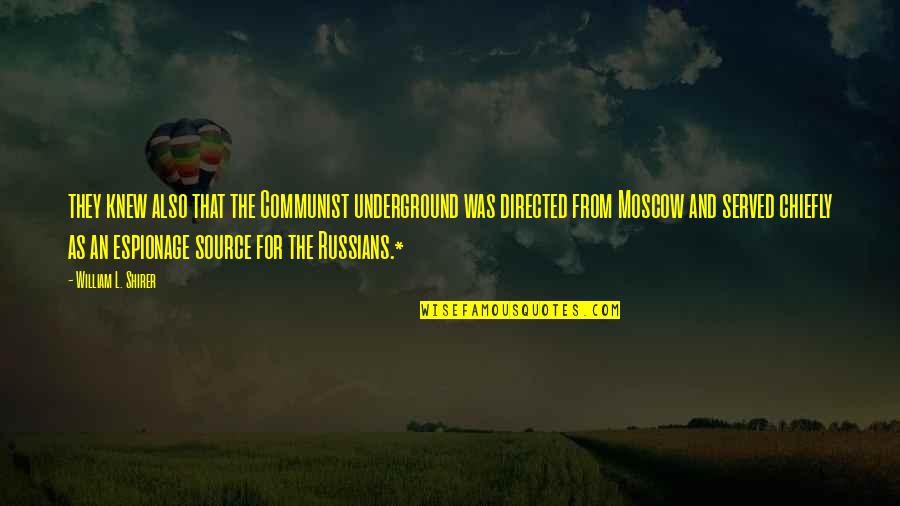 they knew also that the Communist underground was directed from Moscow and served chiefly as an espionage source for the Russians.* —
William L. Shirer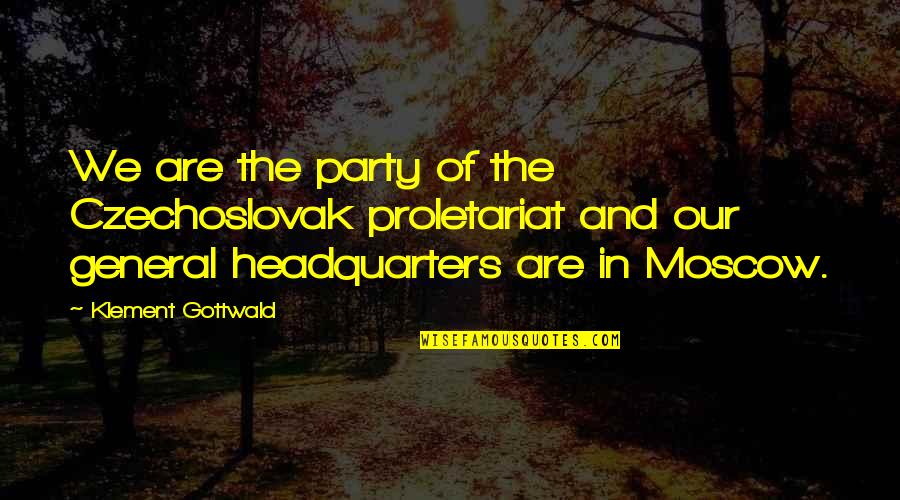 We are the party of the Czechoslovak proletariat and our general headquarters are in Moscow. —
Klement Gottwald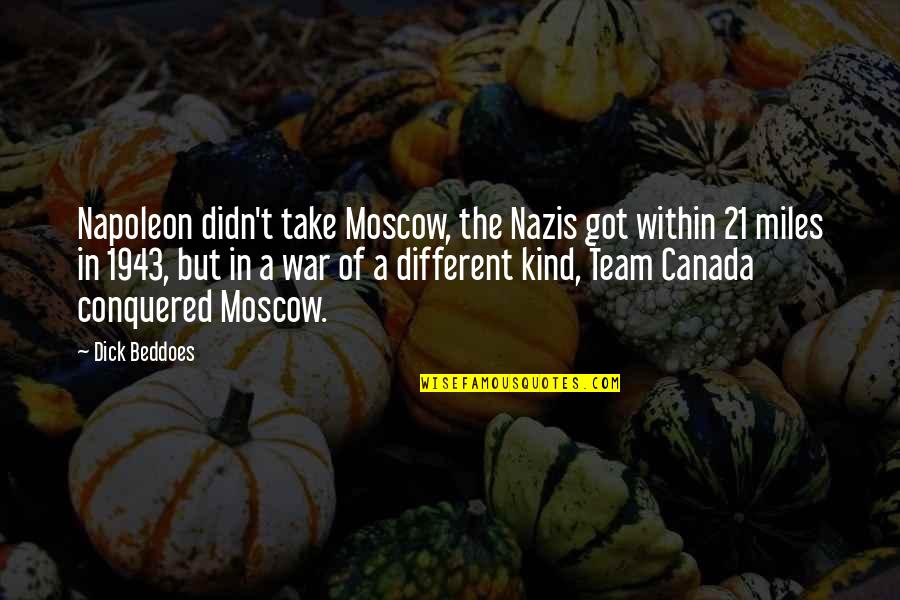 Napoleon didn't take Moscow, the Nazis got within 21 miles in 1943, but in a war of a different kind, Team Canada conquered Moscow. —
Dick Beddoes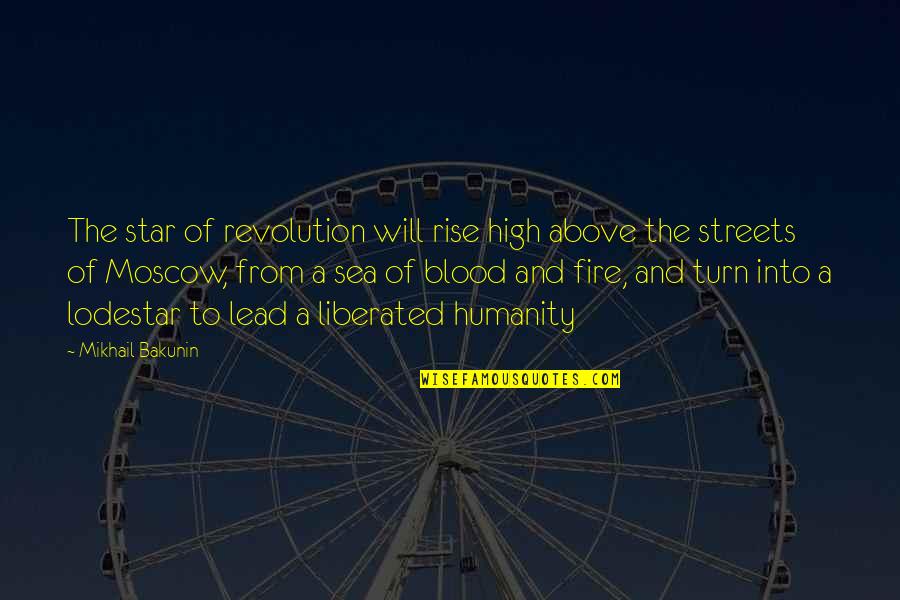 The star of revolution will rise high above the streets of Moscow, from a sea of blood and fire, and turn into a lodestar to lead a liberated humanity —
Mikhail Bakunin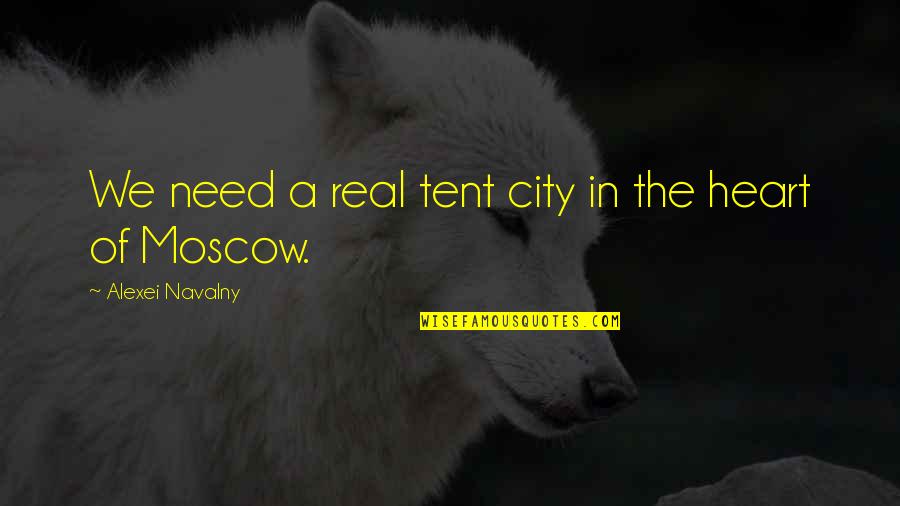 We need a real tent city in the heart of Moscow. —
Alexei Navalny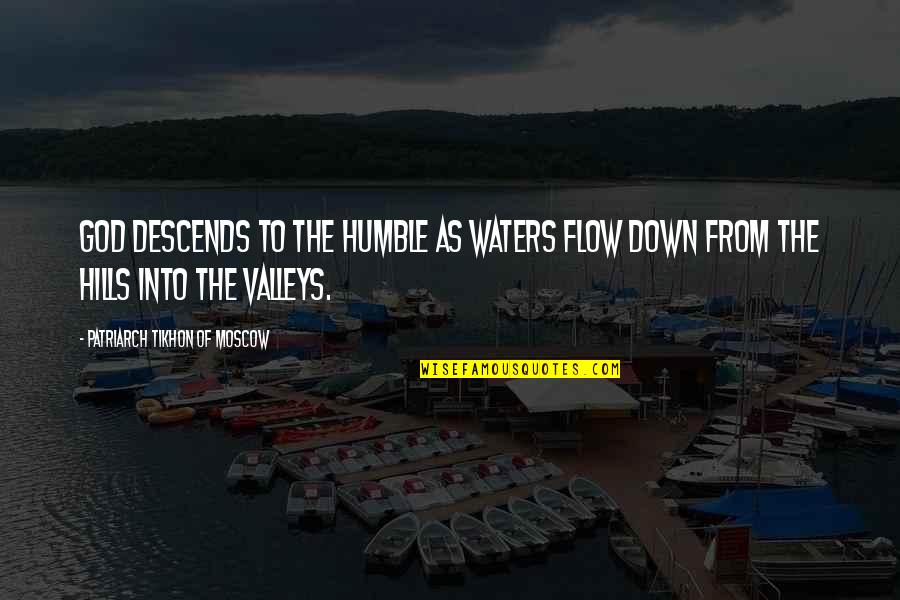 God descends to the humble as waters flow down from the hills into the valleys. —
Patriarch Tikhon Of Moscow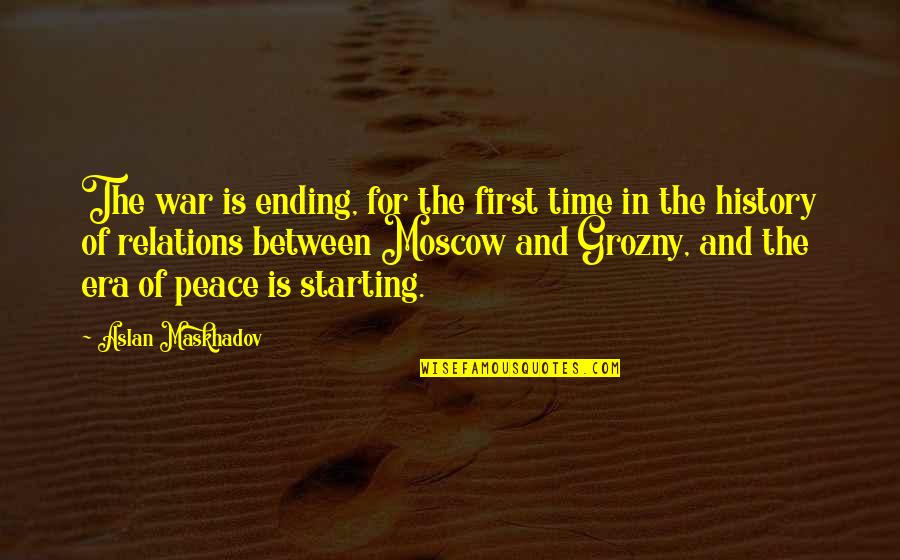 The war is ending, for the first time in the history of relations between Moscow and Grozny, and the era of peace is starting. —
Aslan Maskhadov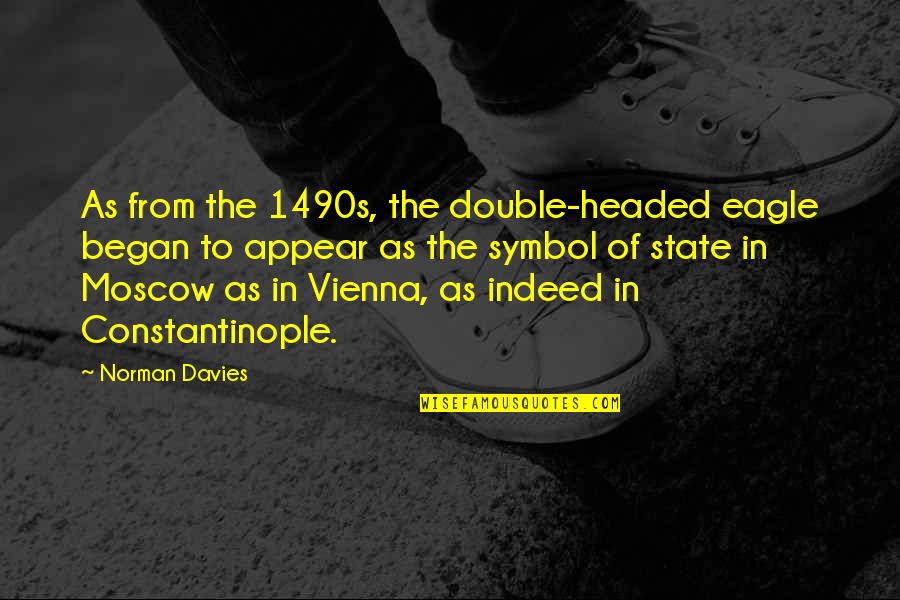 As from the 1490s, the double-headed eagle began to appear as the symbol of state in Moscow as in Vienna, as indeed in Constantinople. —
Norman Davies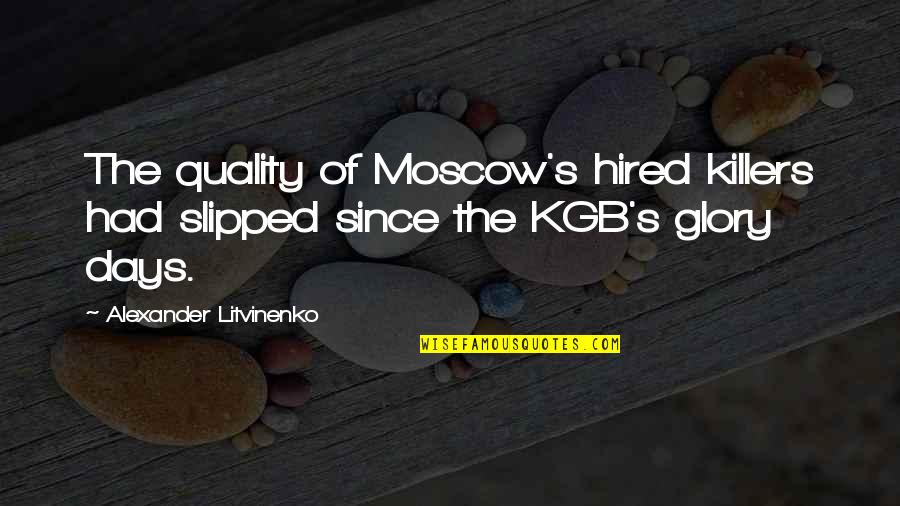 The quality of
Moscow's
hired killers had slipped since the KGB's glory days. —
Alexander Litvinenko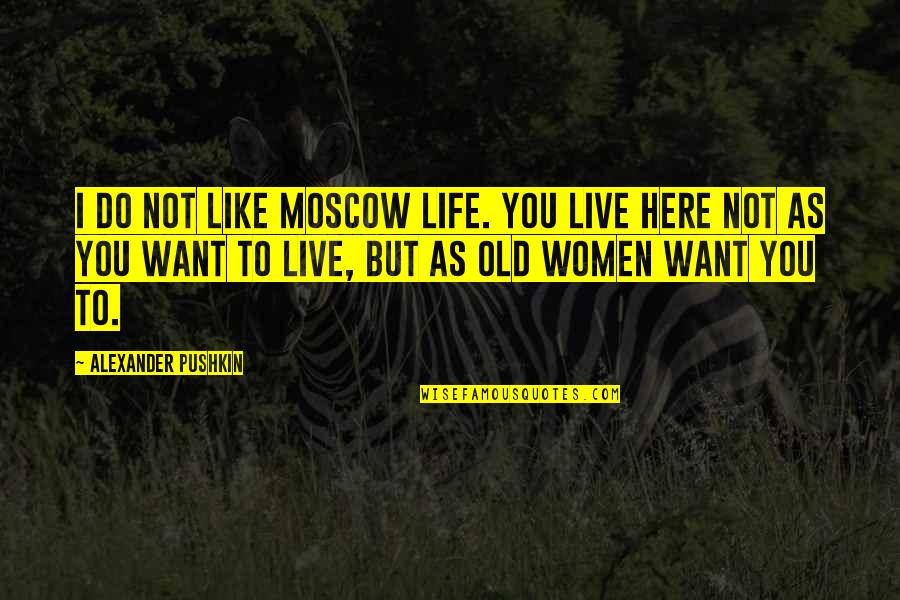 I do not like Moscow life. You live here not as you want to live, but as old women want you to. —
Alexander Pushkin
I fear Washington and centralized government more than I do Moscow. —
Barry Goldwater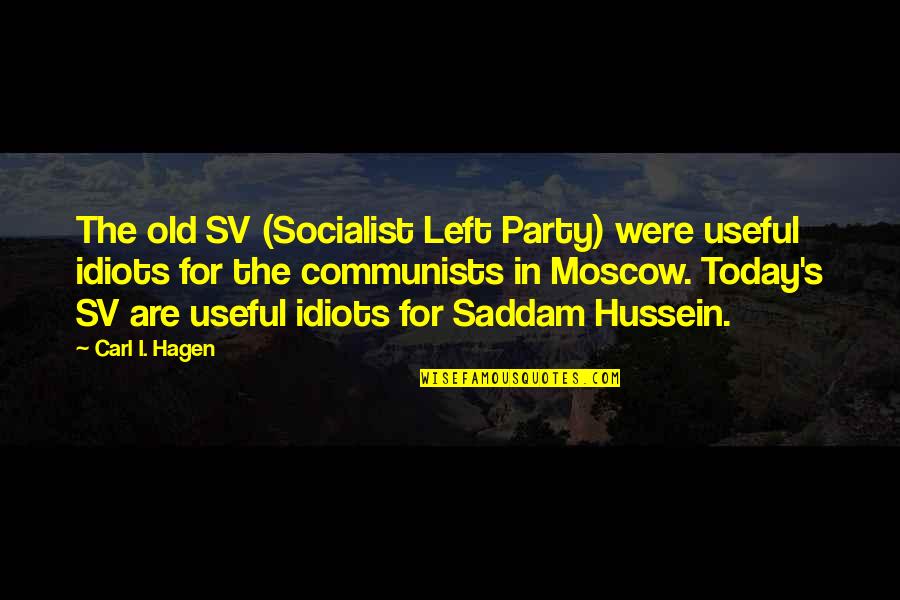 The old SV (Socialist Left Party) were useful idiots for the communists in Moscow. Today's SV are useful idiots for Saddam Hussein. —
Carl I. Hagen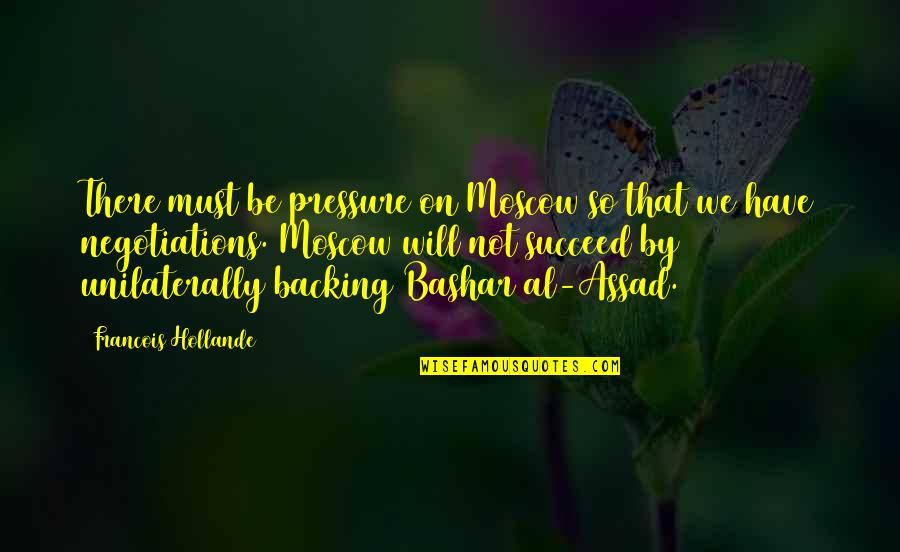 There must be pressure on Moscow so that we have negotiations. Moscow will not succeed by unilaterally backing Bashar al-Assad. —
Francois Hollande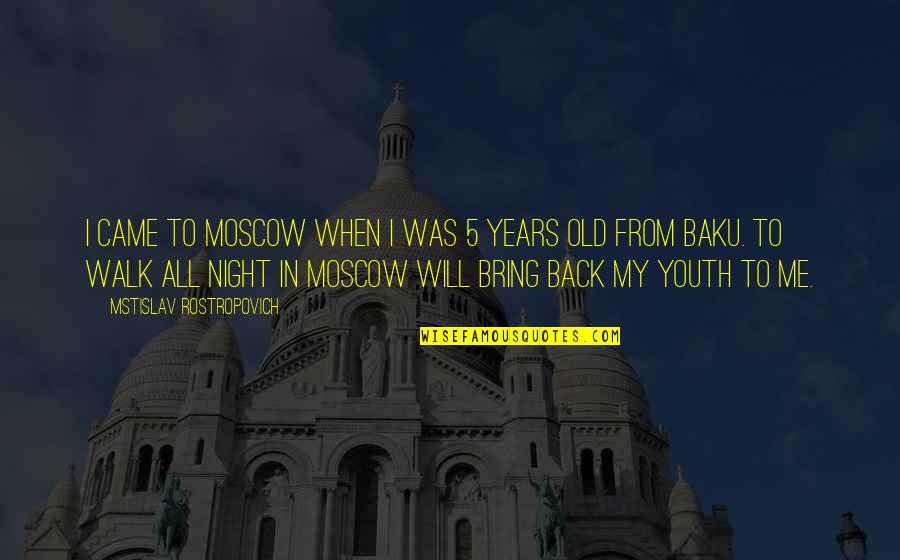 I came to Moscow when I was 5 years old from Baku. To walk all night in Moscow will bring back my youth to me. —
Mstislav Rostropovich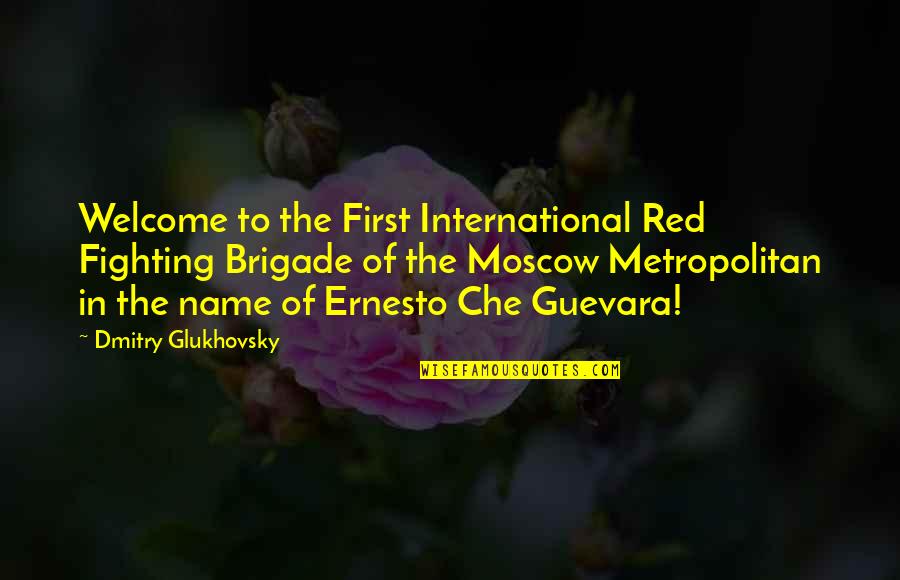 Welcome to the First International Red Fighting Brigade of the Moscow Metropolitan in the name of Ernesto Che Guevara! —
Dmitry Glukhovsky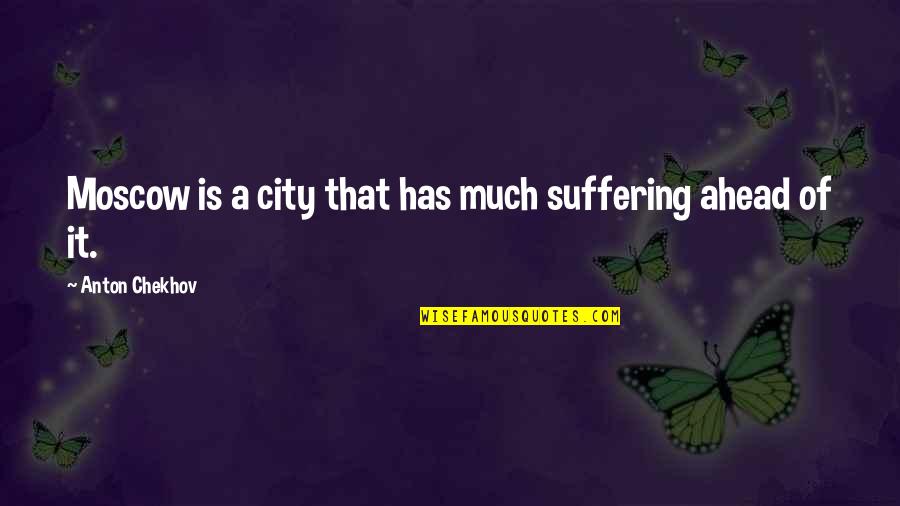 Moscow is a city that has much suffering ahead of it. —
Anton Chekhov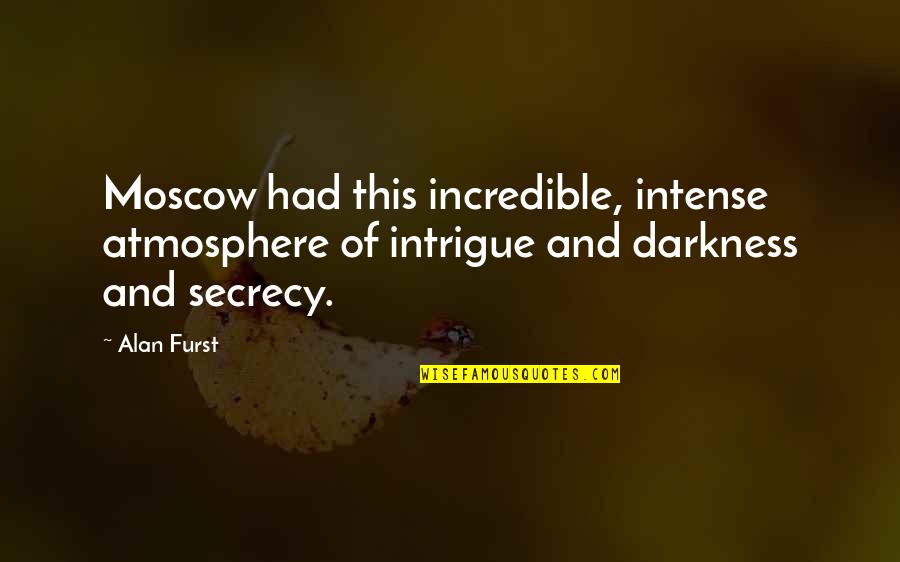 Moscow had this incredible, intense atmosphere of intrigue and darkness and secrecy. —
Alan Furst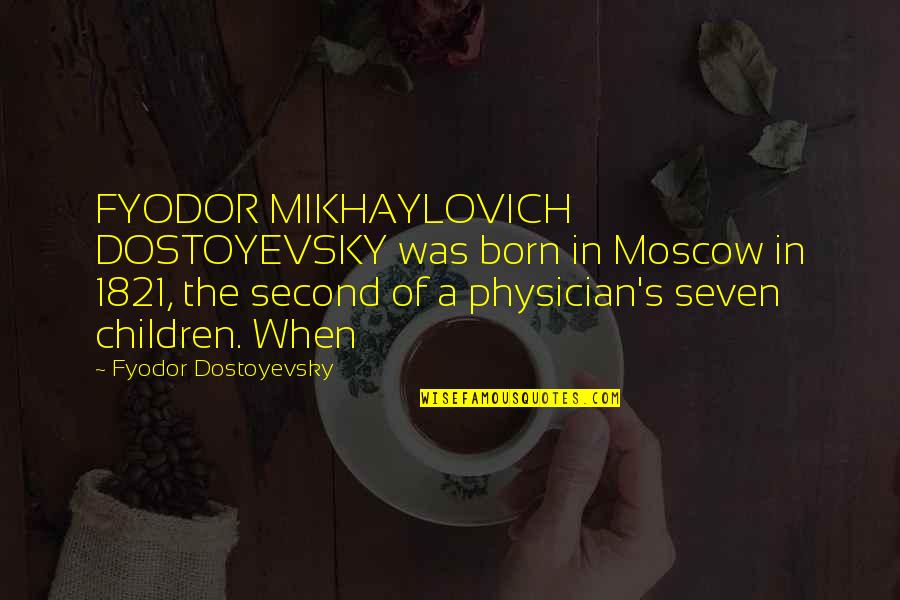 FYODOR MIKHAYLOVICH DOSTOYEVSKY was born in Moscow in 1821, the second of a physician's seven children. When —
Fyodor Dostoyevsky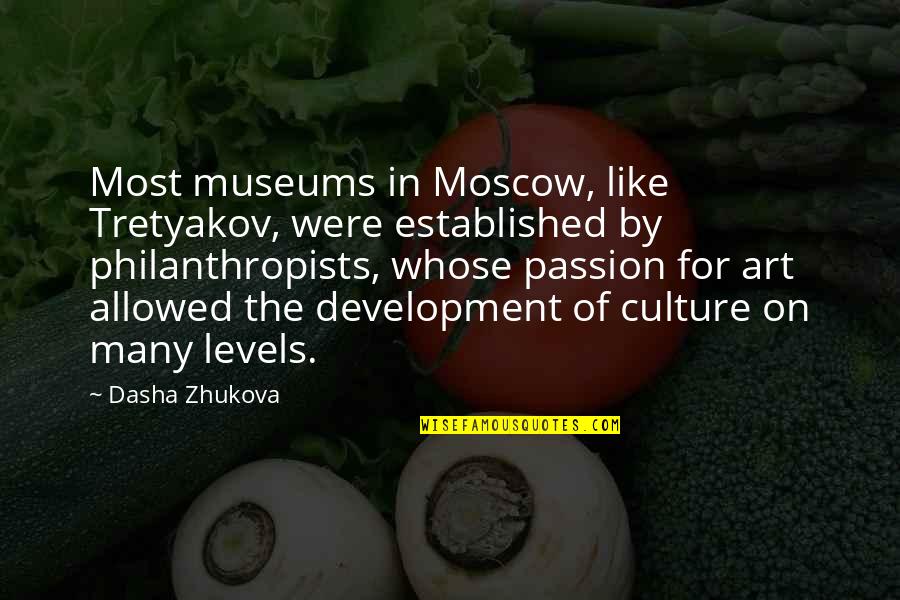 Most museums in Moscow, like Tretyakov, were established by philanthropists, whose passion for art allowed the development of culture on many levels. —
Dasha Zhukova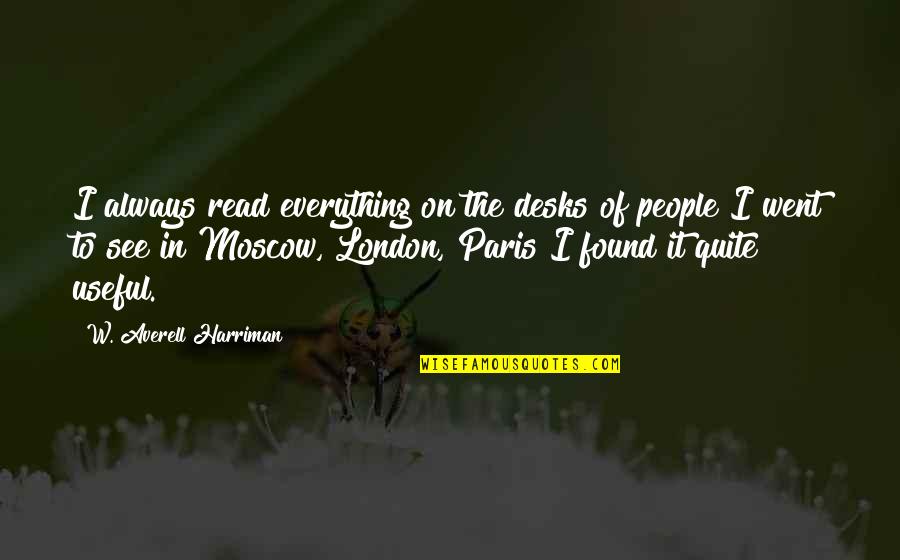 I always read everything on the desks of people I went to see in Moscow, London, Paris I found it quite useful. —
W. Averell Harriman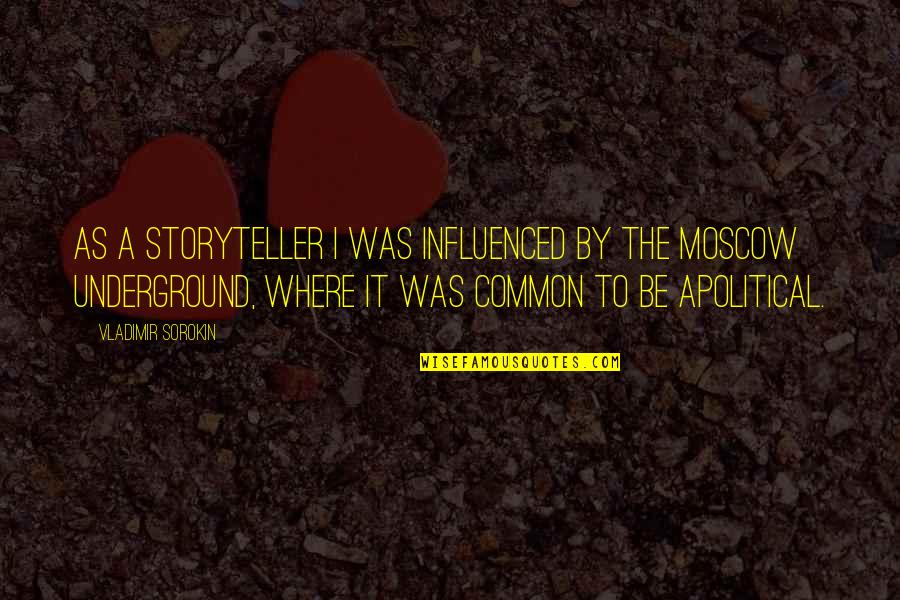 As a storyteller I was influenced by the Moscow underground, where it was common to be apolitical. —
Vladimir Sorokin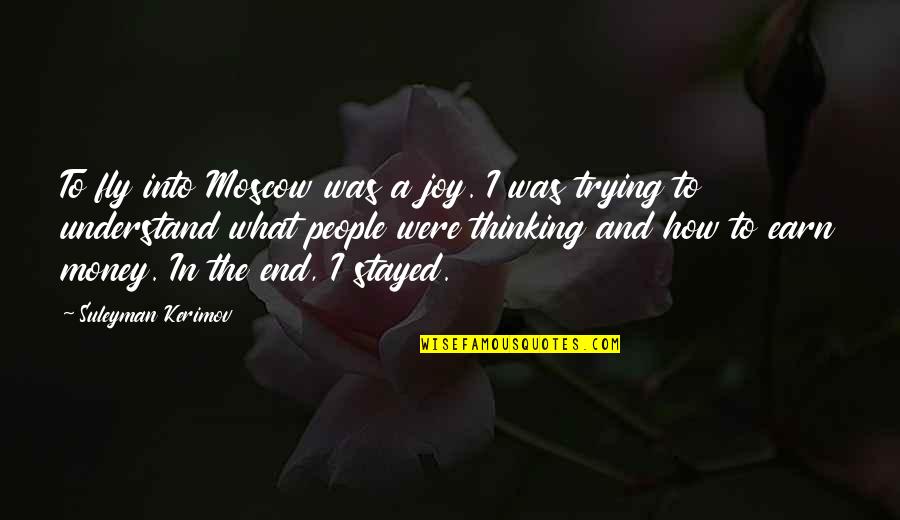 To fly into Moscow was a joy. I was trying to understand what people were thinking and how to earn money. In the end, I stayed. —
Suleyman Kerimov
However many and however great and burdensome your sins may be, with God there is greater mercy. Just as His majesty is, so likewise is His mercy. —
Patriarch Tikhon Of Moscow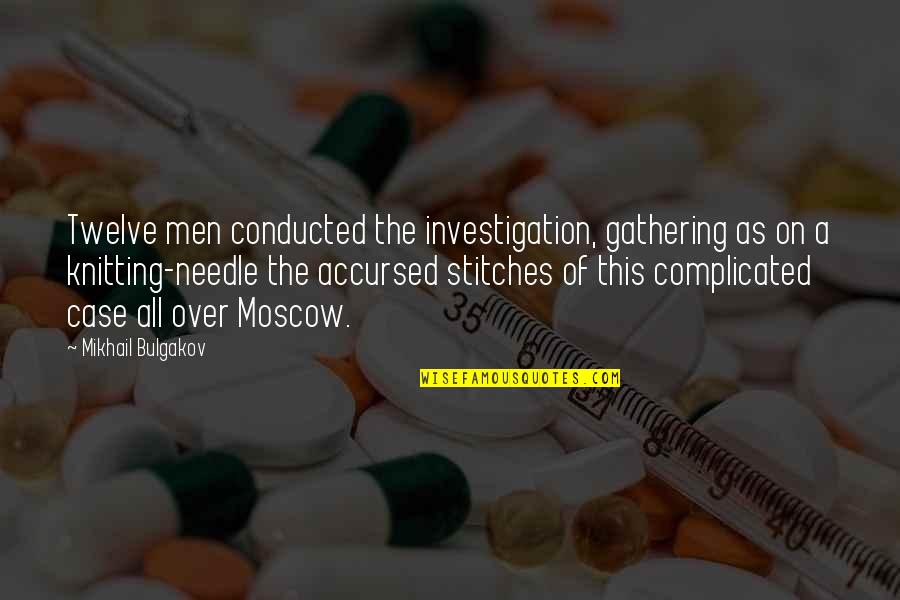 Twelve men conducted the investigation, gathering as on a knitting-needle the accursed stitches of this complicated case all over Moscow. —
Mikhail Bulgakov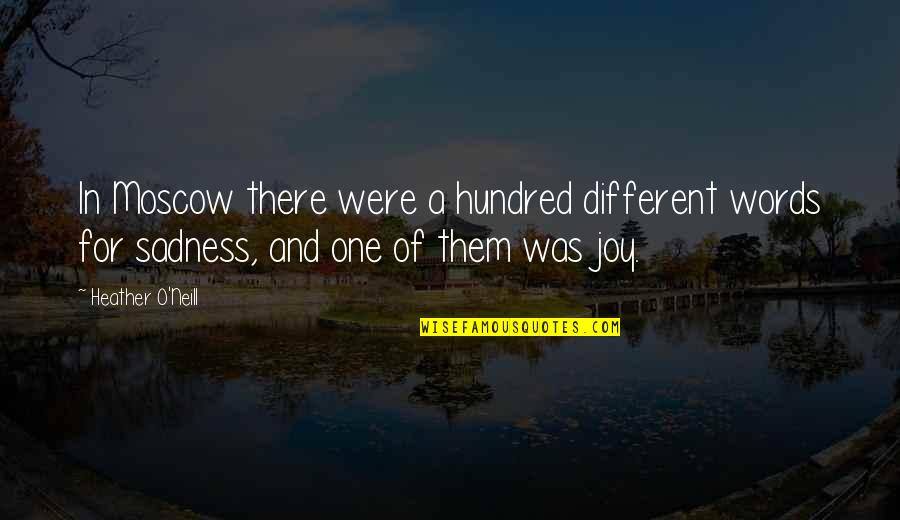 In Moscow there were a hundred different words for sadness, and one of them was joy. —
Heather O'Neill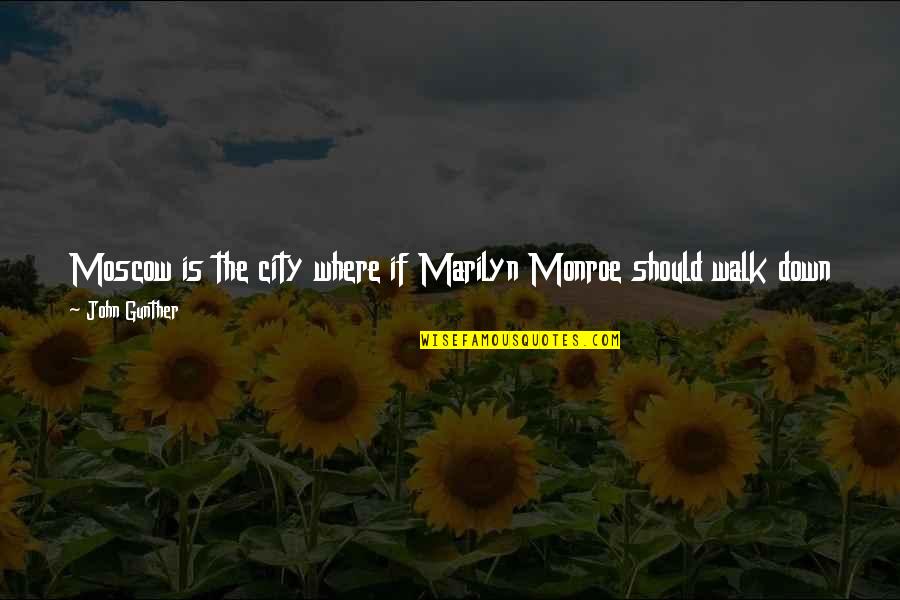 Moscow is the city where if Marilyn Monroe should walk down the street with nothing on but shoes, people would stare at her feet first. —
John Gunther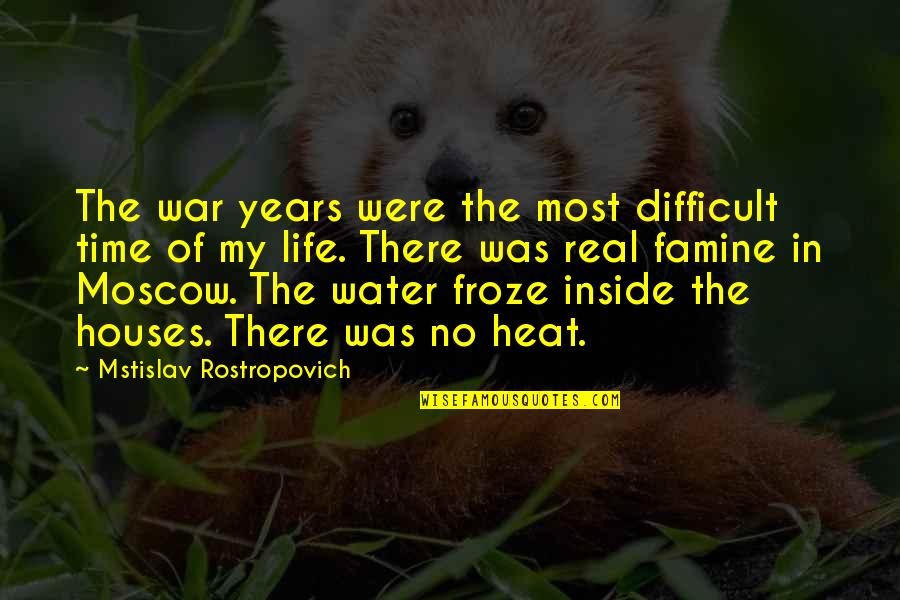 The war years were the most difficult time of my life. There was real famine in Moscow. The water froze inside the houses. There was no heat. —
Mstislav Rostropovich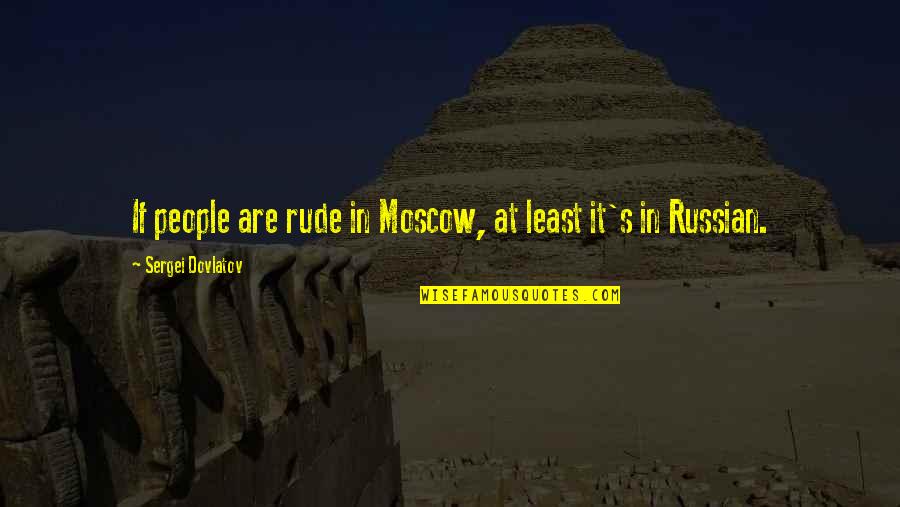 If people are rude in Moscow, at least it's in Russian. —
Sergei Dovlatov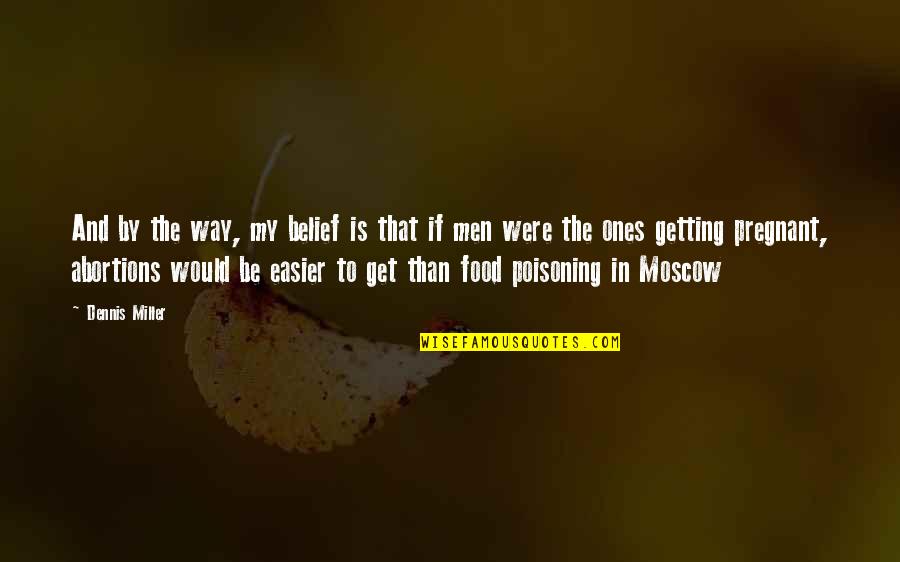 And by the way, my belief is that if men were the ones getting pregnant, abortions would be easier to get than food poisoning in Moscow —
Dennis Miller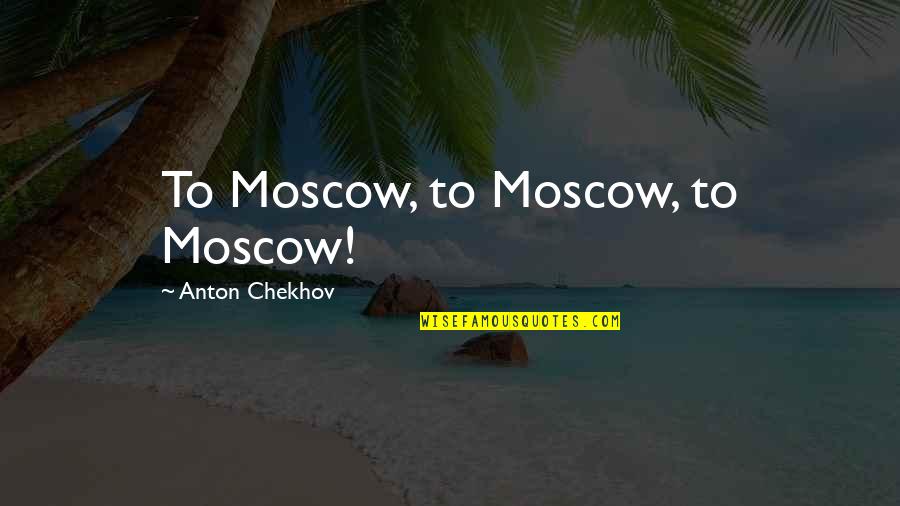 To Moscow, to Moscow, to Moscow! —
Anton Chekhov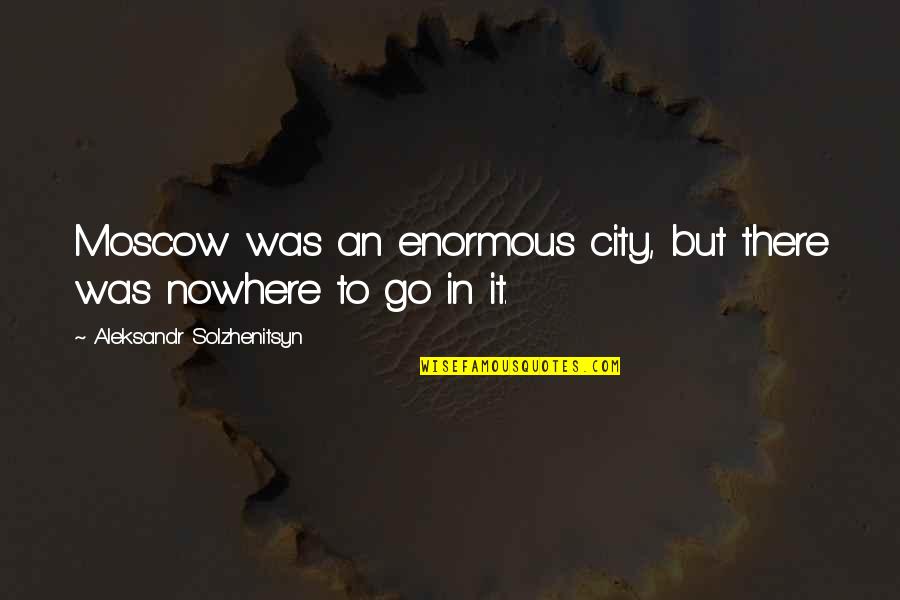 Moscow was an enormous city, but there was nowhere to go in it. —
Aleksandr Solzhenitsyn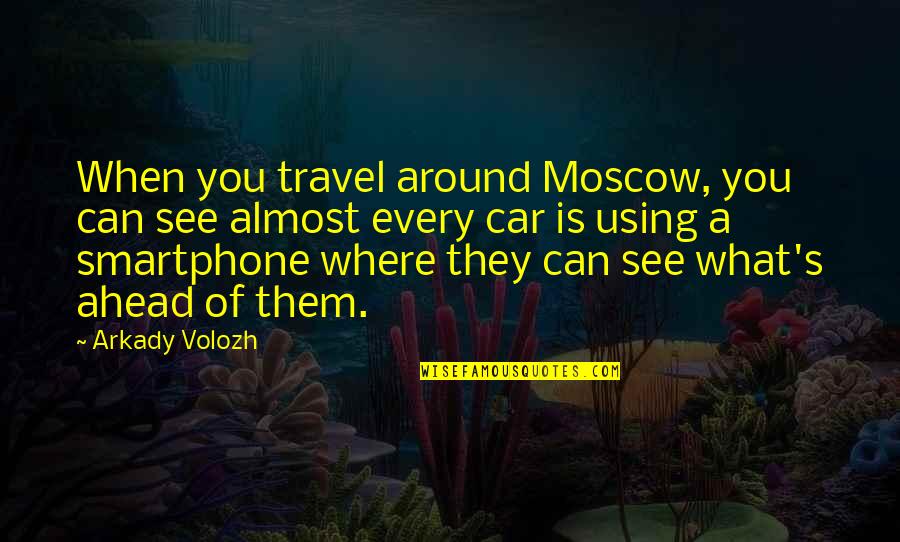 When you travel around Moscow, you can see almost every car is using a smartphone where they can see what's ahead of them. —
Arkady Volozh
I went to Moscow and met some slightly powerful and scary people. —
Kenneth Branagh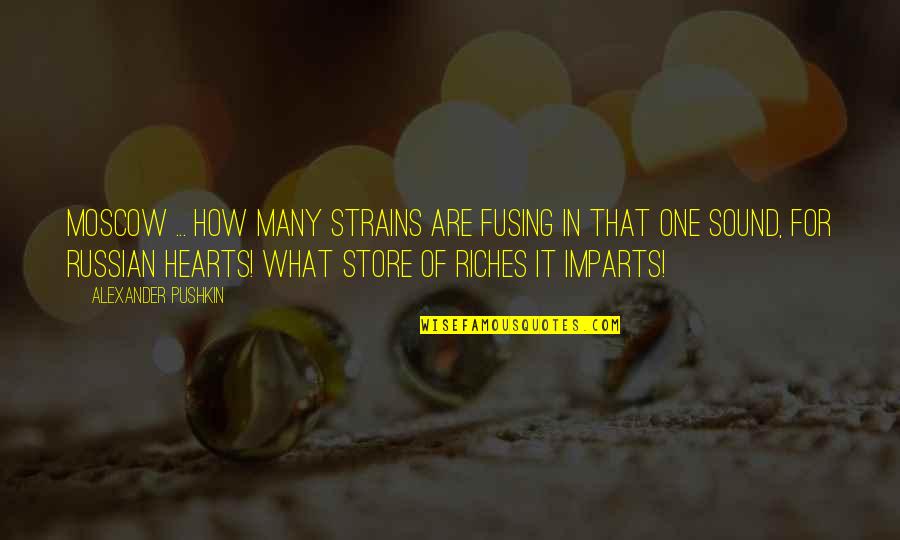 Moscow ... how many strains are fusing in that one sound, for Russian hearts! what store of riches it imparts! —
Alexander Pushkin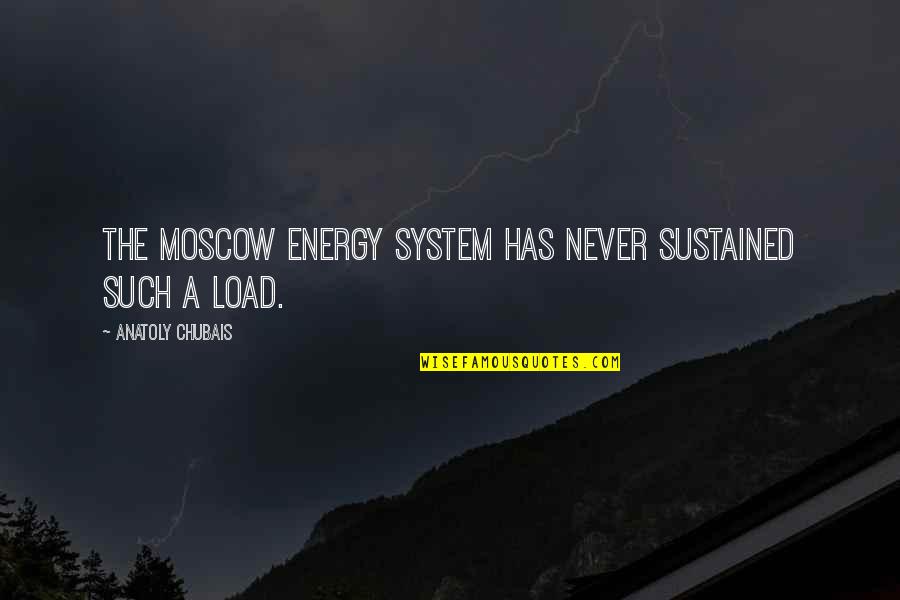 The Moscow energy system has never sustained such a load. —
Anatoly Chubais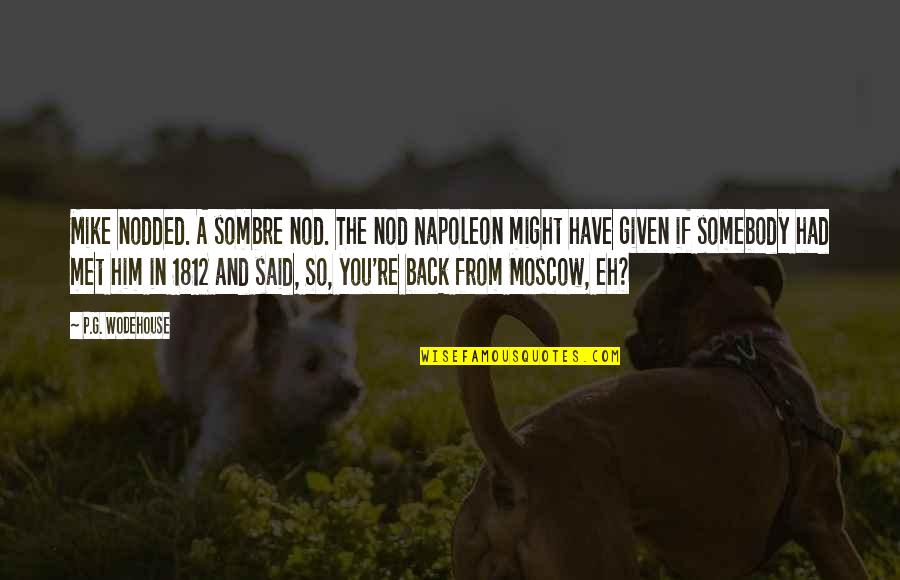 Mike nodded. A sombre nod. The nod Napoleon might have given if somebody had met him in 1812 and said, So, you're back from Moscow, eh? —
P.G. Wodehouse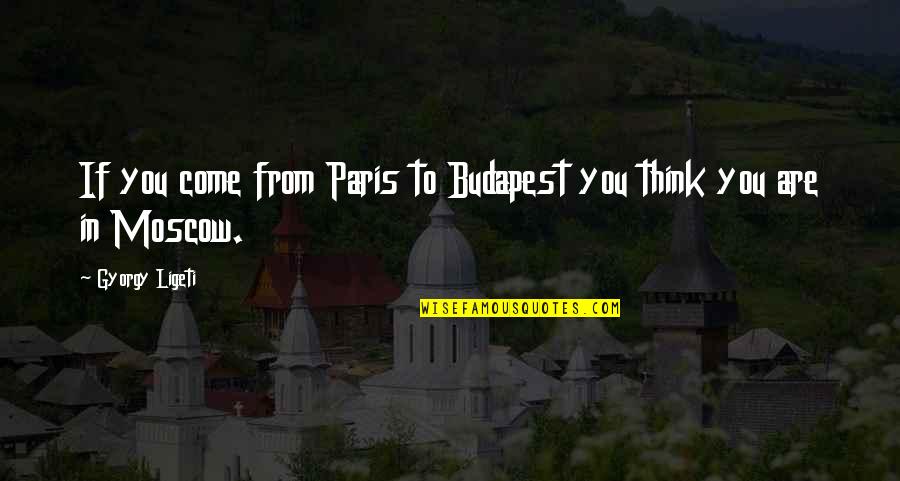 If you come from Paris to Budapest you think you are in Moscow. —
Gyorgy Ligeti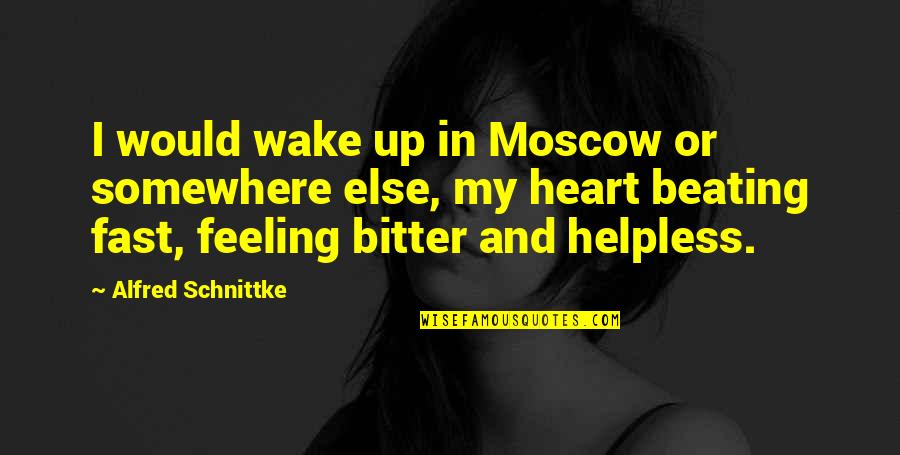 I would wake up in Moscow or somewhere else, my heart beating fast, feeling bitter and helpless. —
Alfred Schnittke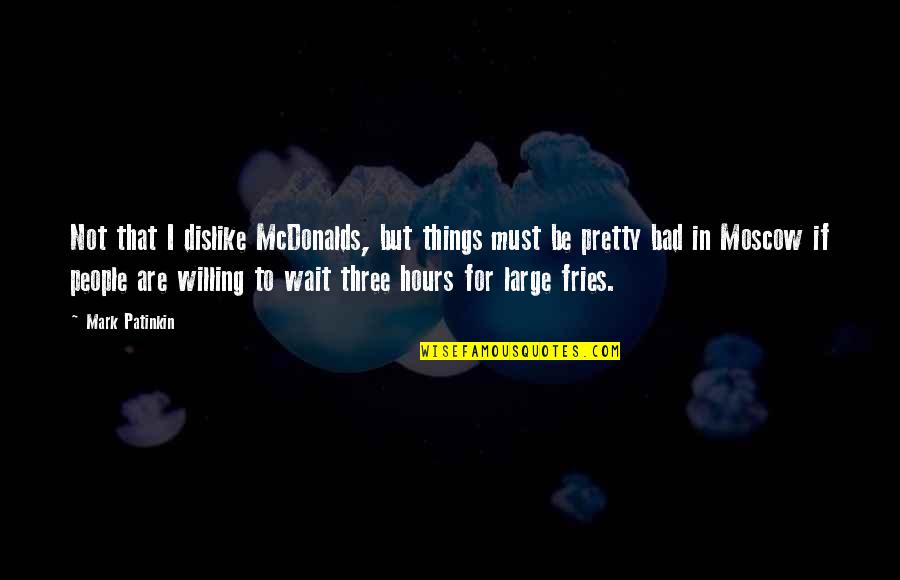 Not that I dislike McDonalds, but things must be pretty bad in Moscow if people are willing to wait three hours for large fries. —
Mark Patinkin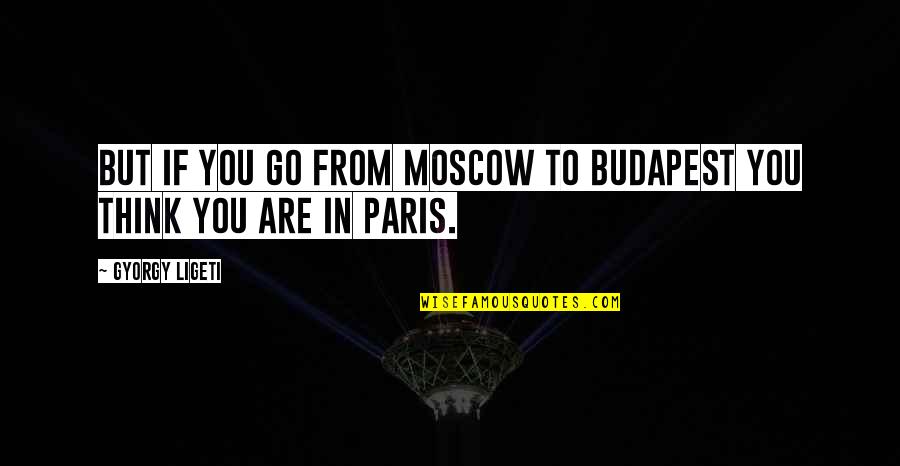 But if you go from Moscow to Budapest you think you are in Paris. —
Gyorgy Ligeti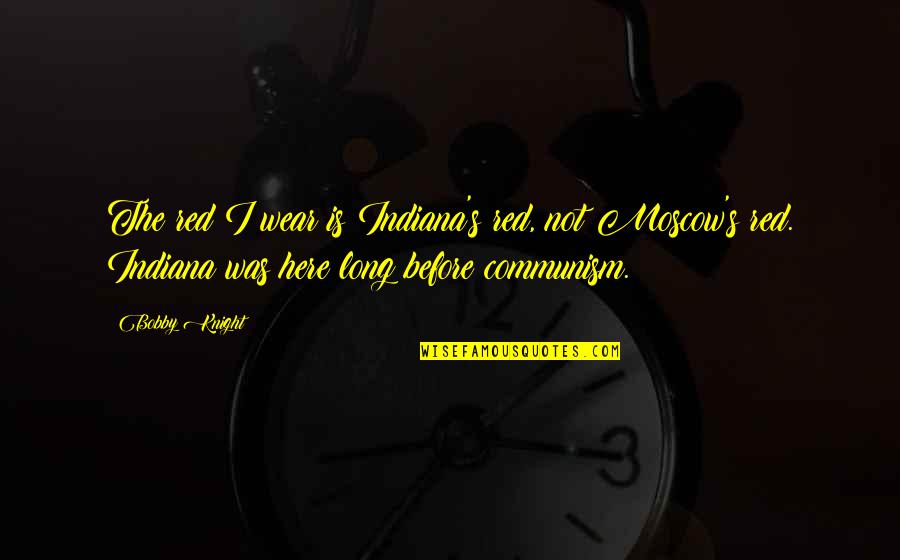 The red I wear is Indiana's red, not
Moscow's
red. Indiana was here long before communism. —
Bobby Knight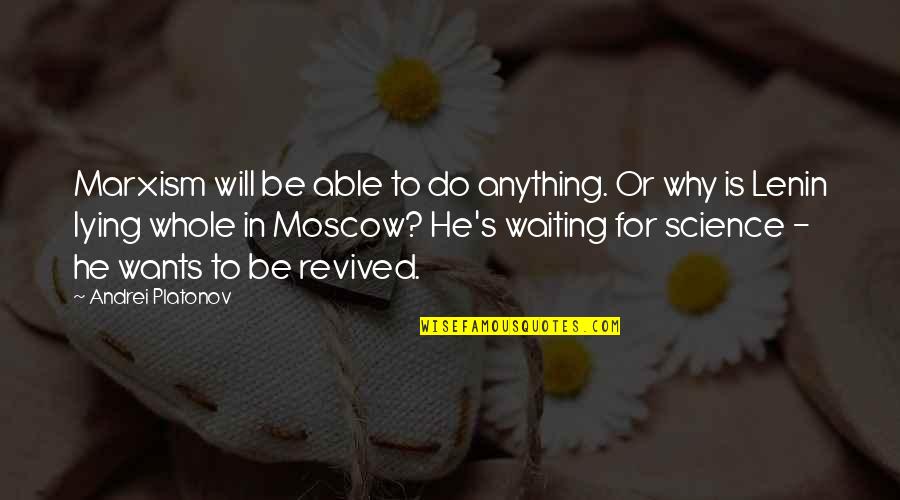 Marxism will be able to do anything. Or why is Lenin lying whole in Moscow? He's waiting for science - he wants to be revived. —
Andrei Platonov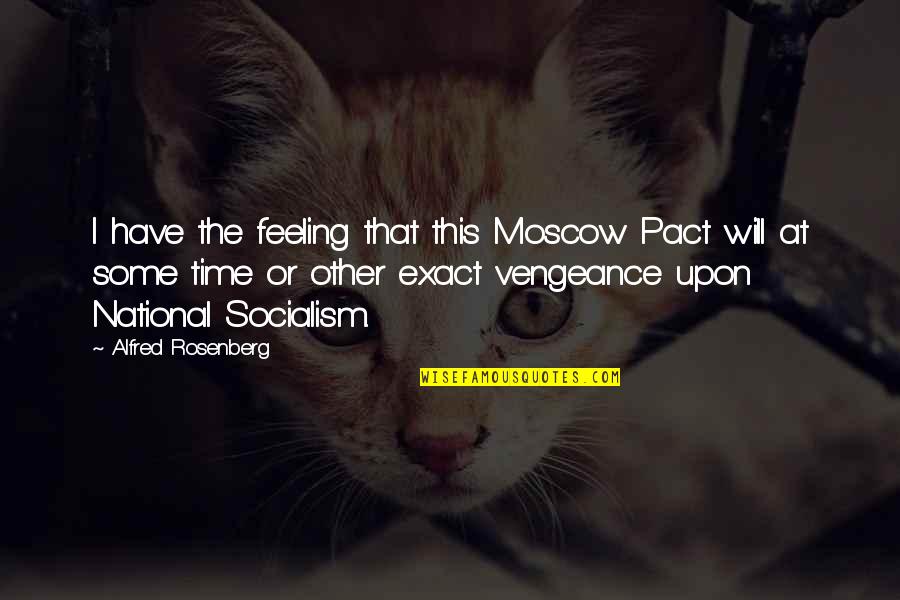 I have the feeling that this Moscow Pact will at some time or other exact vengeance upon National Socialism. —
Alfred Rosenberg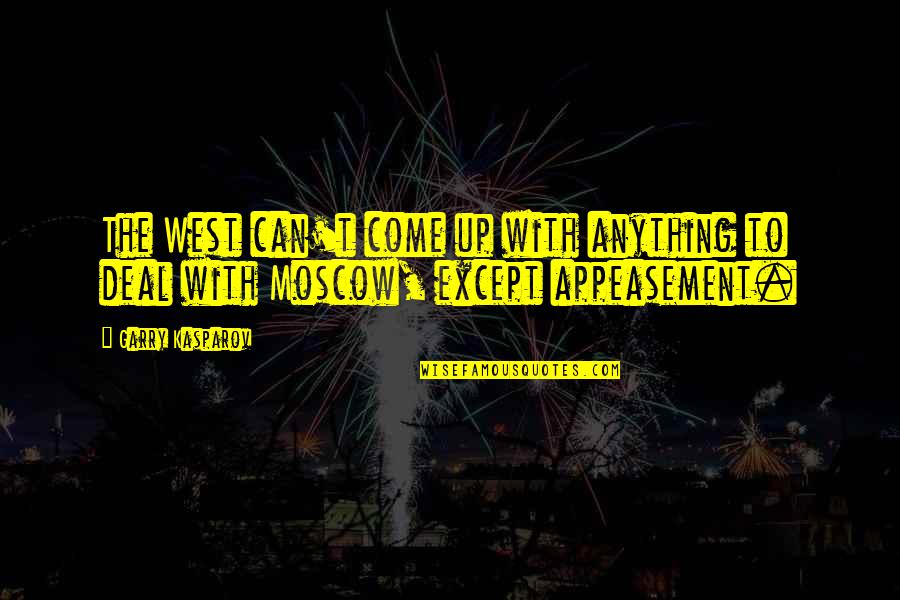 The West can't come up with anything to deal with Moscow, except appeasement. —
Garry Kasparov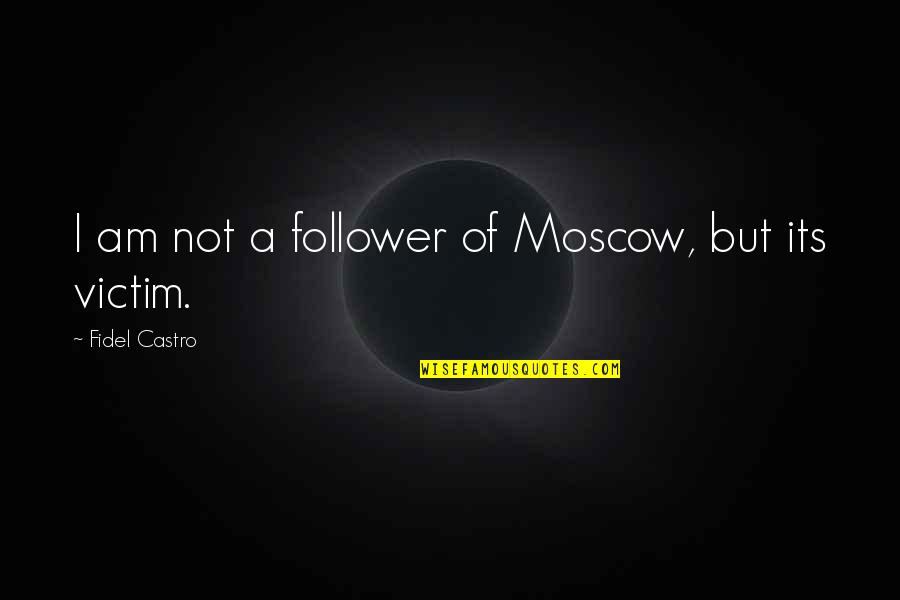 I am not a follower of Moscow, but its victim. —
Fidel Castro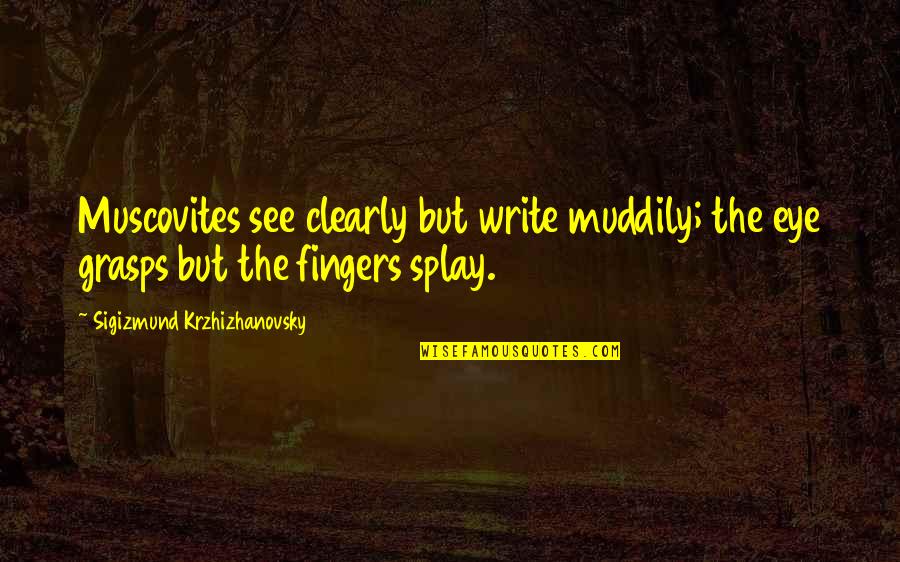 Muscovites see clearly but write muddily; the eye grasps but the fingers splay. —
Sigizmund Krzhizhanovsky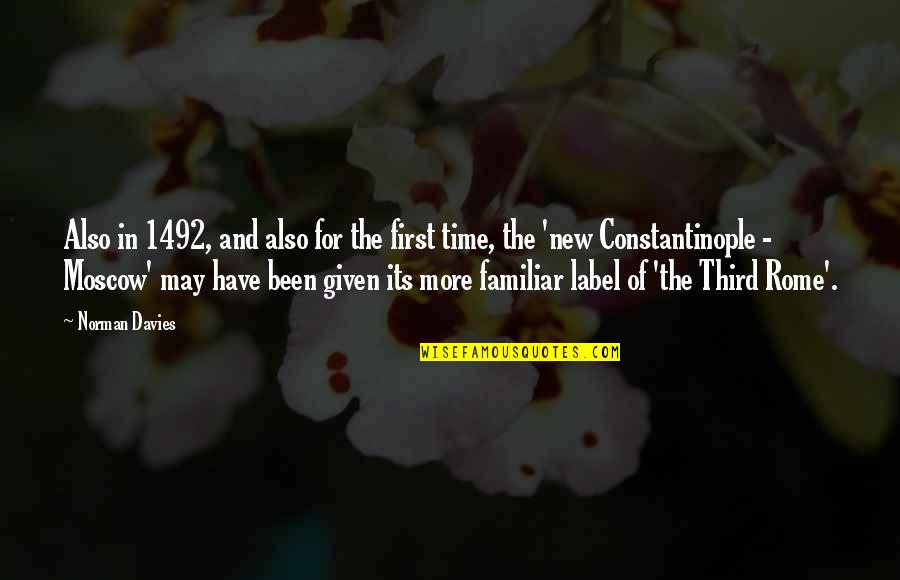 Also in 1492, and also for the first time, the 'new Constantinople - Moscow' may have been given its more familiar label of 'the Third Rome'. —
Norman Davies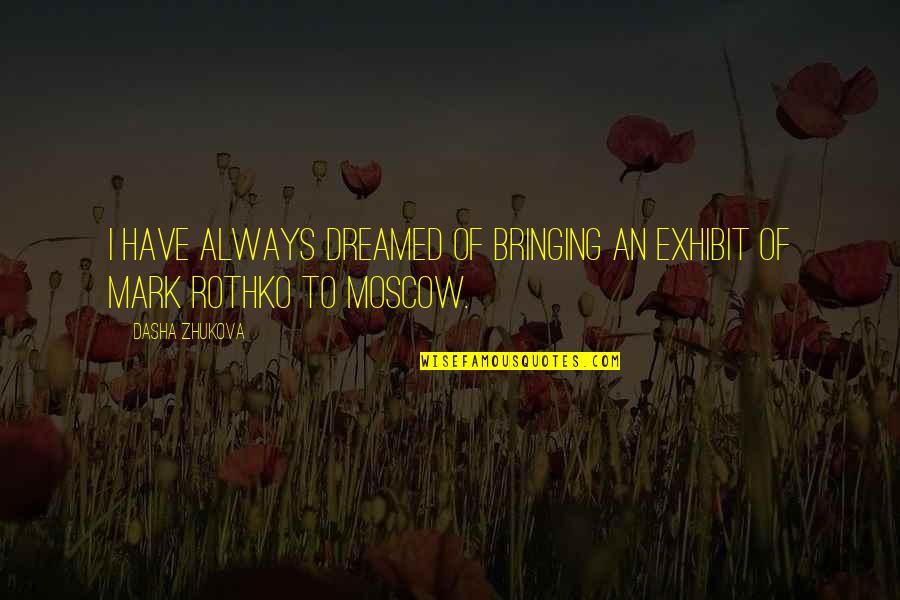 I have always dreamed of bringing an exhibit of Mark Rothko to Moscow. —
Dasha Zhukova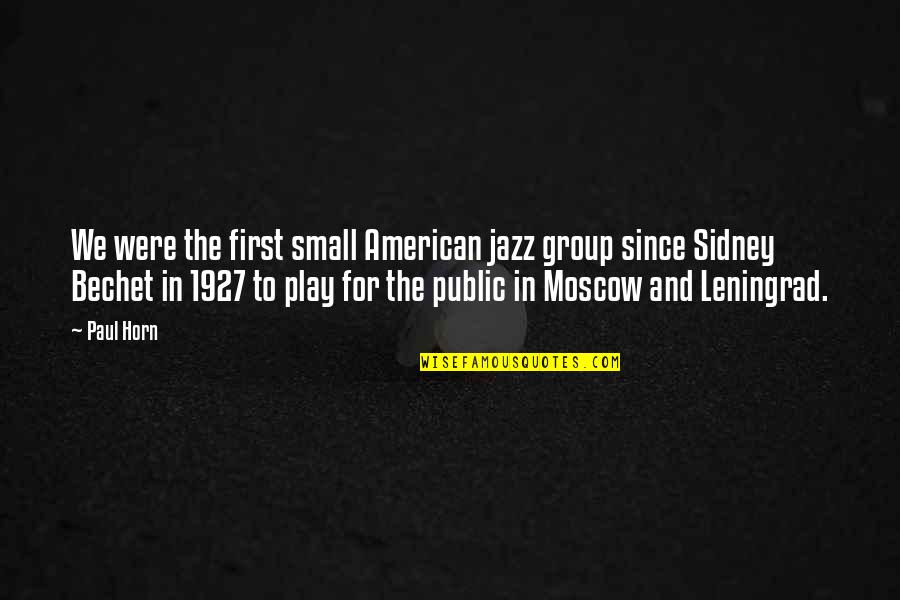 We were the first small American jazz group since Sidney Bechet in 1927 to play for the public in Moscow and Leningrad. —
Paul Horn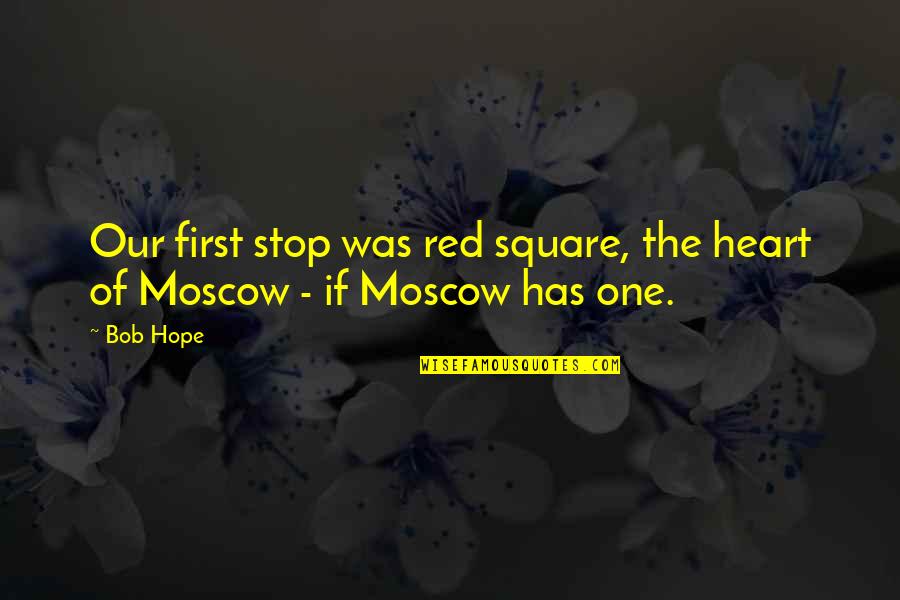 Our first stop was red square, the heart of Moscow - if Moscow has one. —
Bob Hope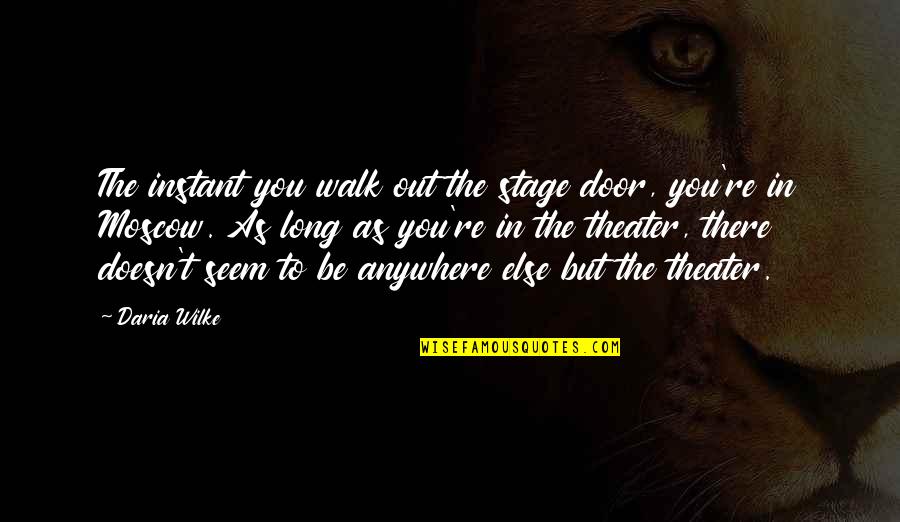 The instant you walk out the stage door, you're in Moscow. As long as you're in the theater, there doesn't seem to be anywhere else but the theater. —
Daria Wilke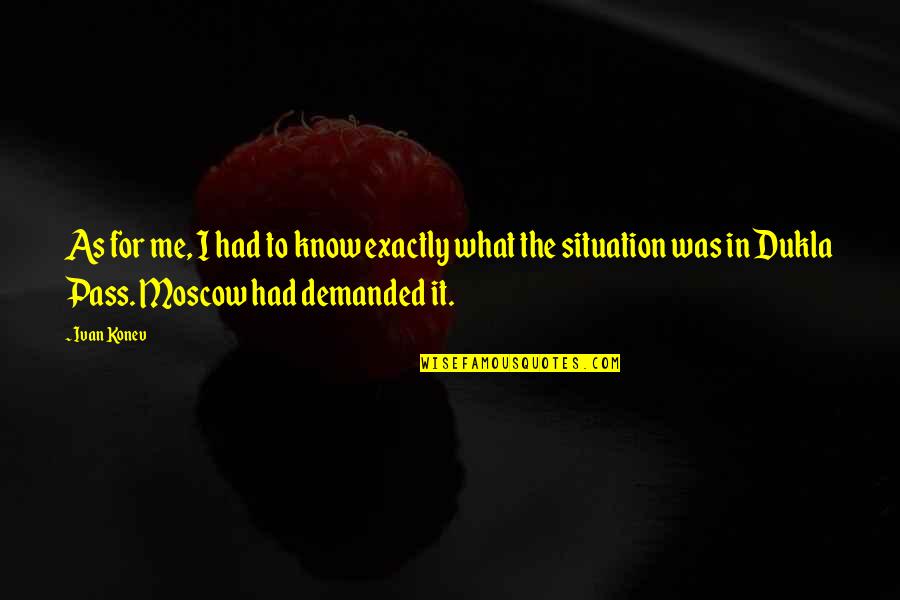 As for me, I had to know exactly what the situation was in Dukla Pass. Moscow had demanded it. —
Ivan Konev