Models Of Fashion Quotes
Collection of top 15 famous quotes about Models Of Fashion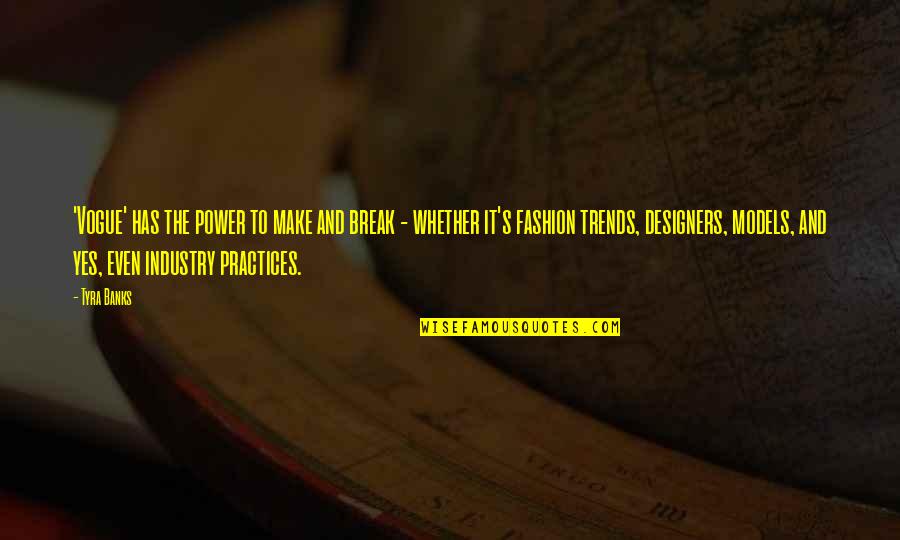 'Vogue' has the power to make and break - whether it's fashion trends, designers, models, and yes, even industry practices.
—
Tyra Banks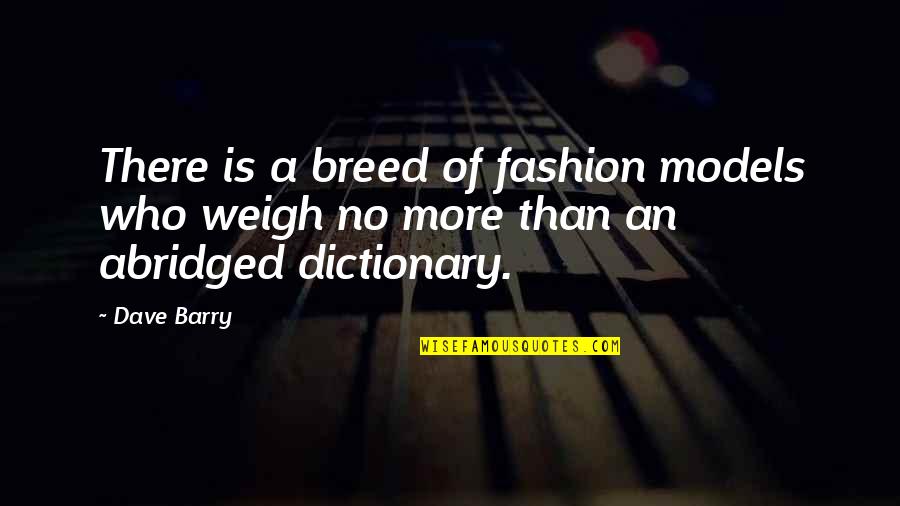 There is a breed of fashion models who weigh no more than an abridged dictionary.
—
Dave Barry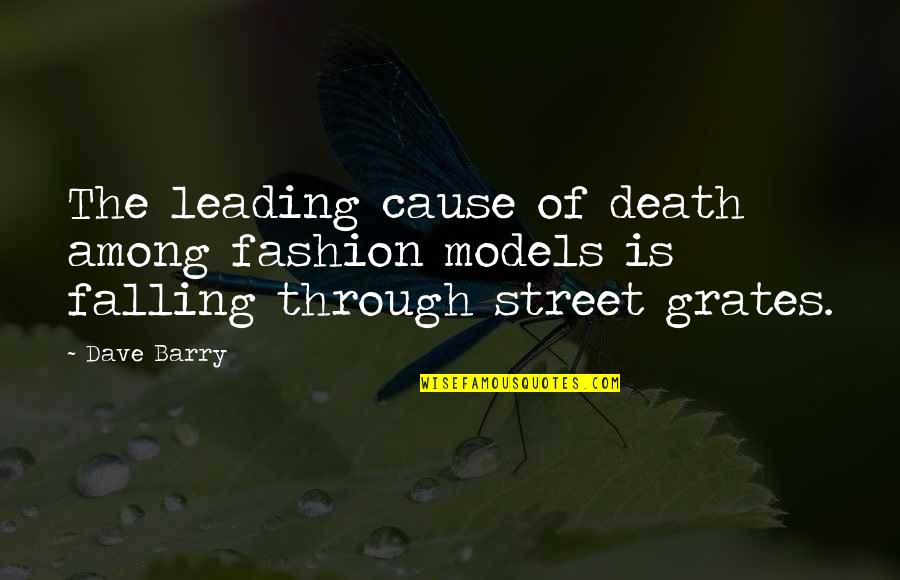 The leading cause of death among fashion models is falling through street grates.
—
Dave Barry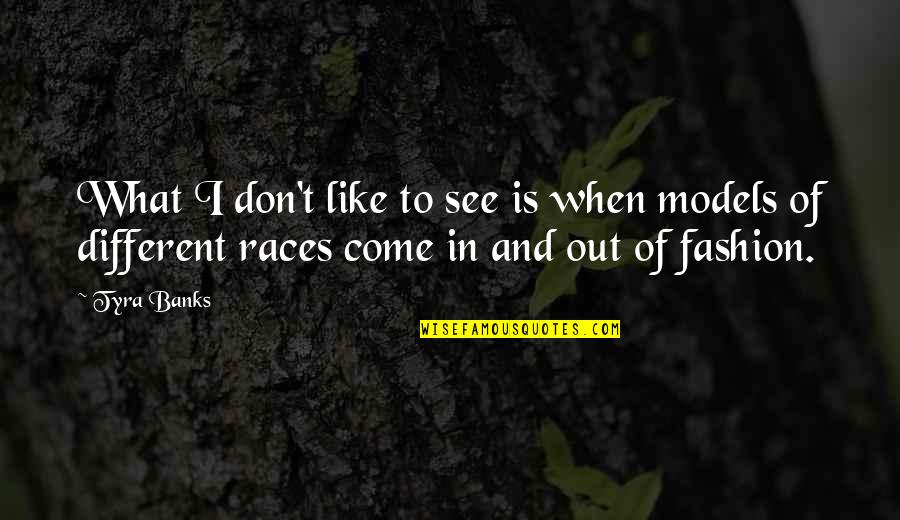 What I don't like to see is when models of different races come in and out of fashion.
—
Tyra Banks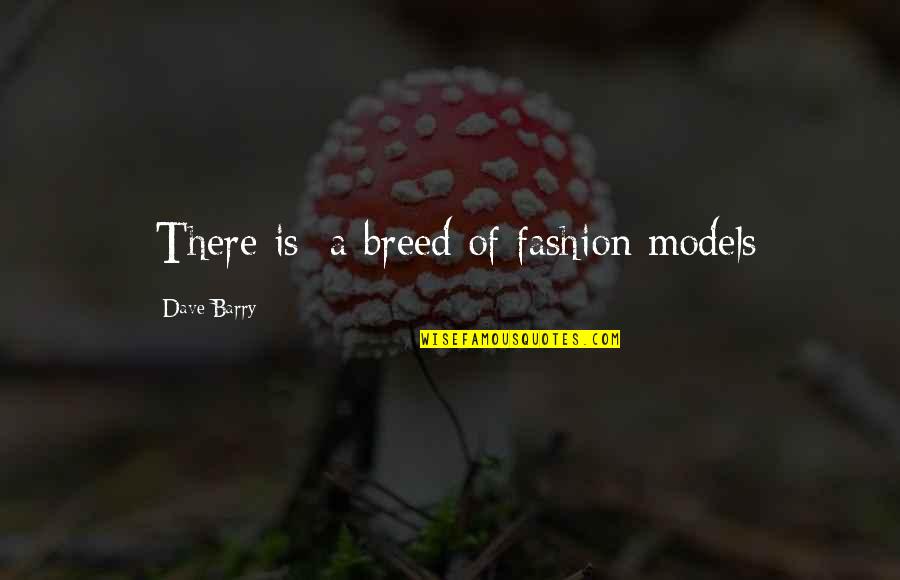 [There is] a breed of fashion models
—
Dave Barry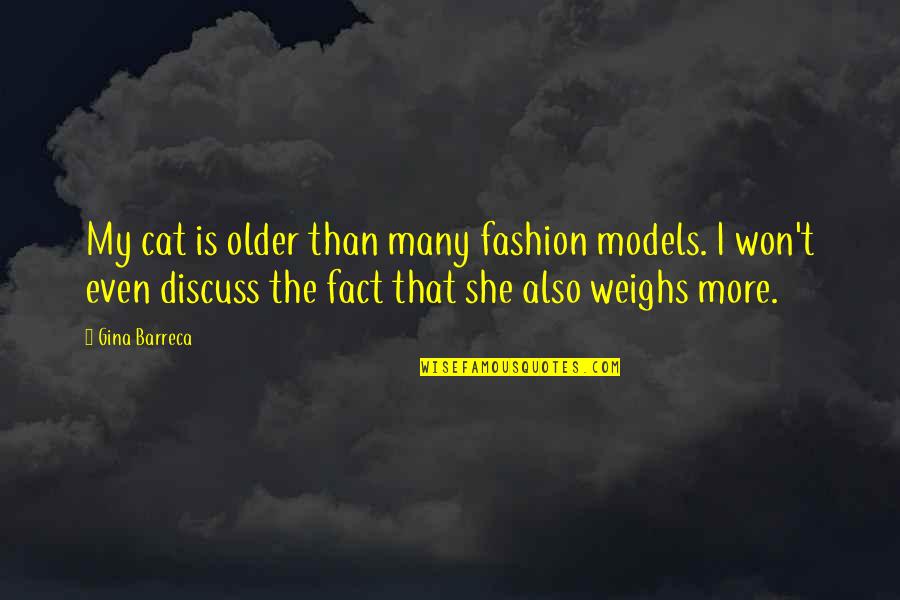 My cat is older than many fashion models. I won't even discuss the fact that she also weighs more. —
Gina Barreca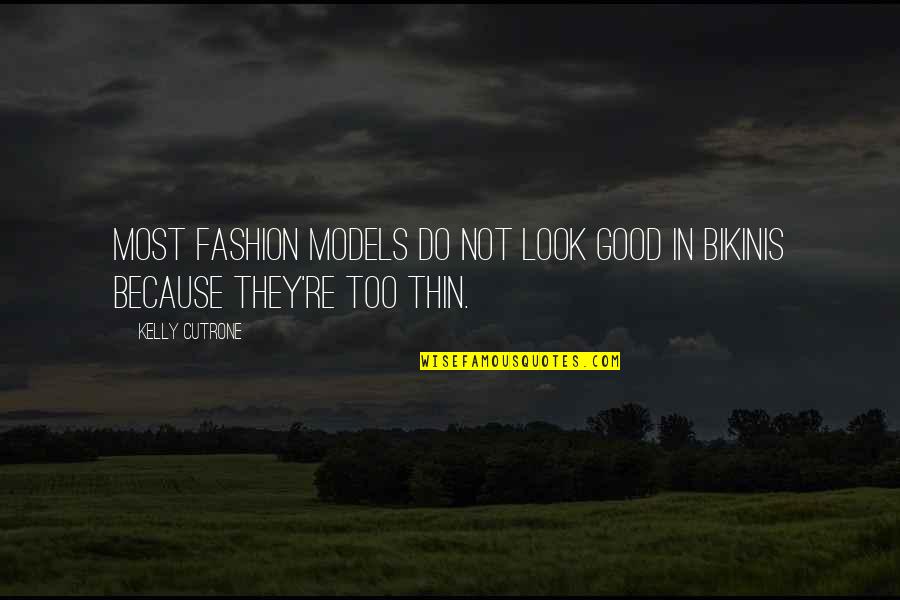 Most fashion models do not look good in bikinis because they're too thin. —
Kelly Cutrone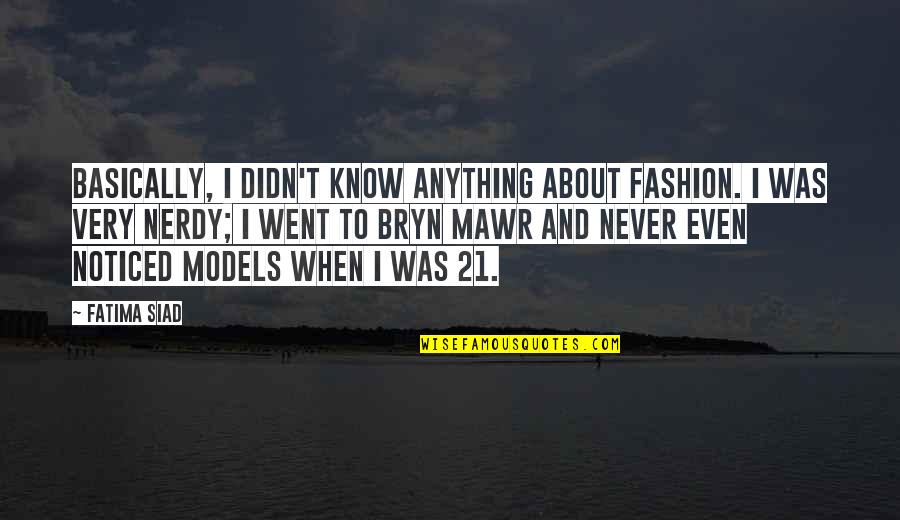 Basically, I didn't know anything about fashion. I was very nerdy; I went to Bryn Mawr and never even noticed models when I was 21. —
Fatima Siad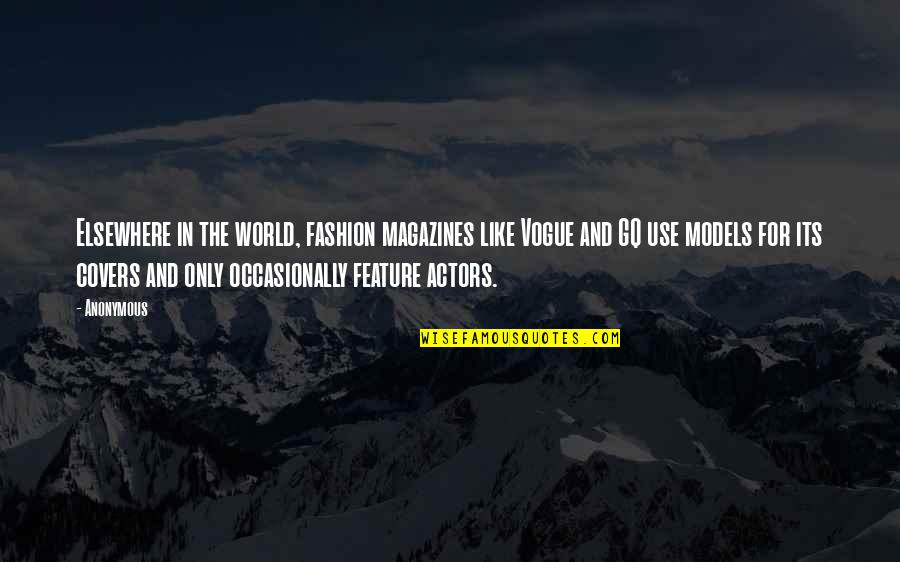 Elsewhere in the world, fashion magazines like Vogue and GQ use models for its covers and only occasionally feature actors. —
Anonymous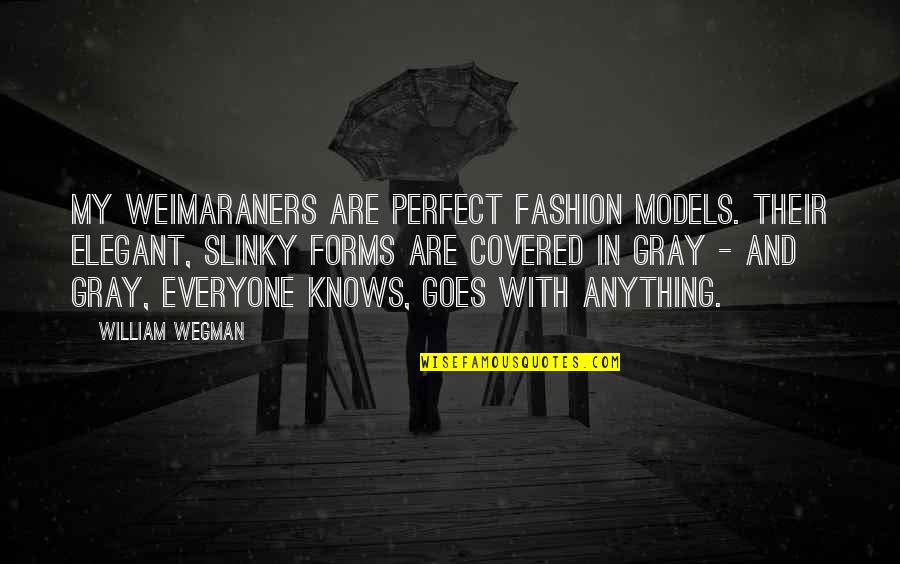 My Weimaraners are perfect fashion models. Their elegant, slinky forms are covered in gray - and gray, everyone knows, goes with anything. —
William Wegman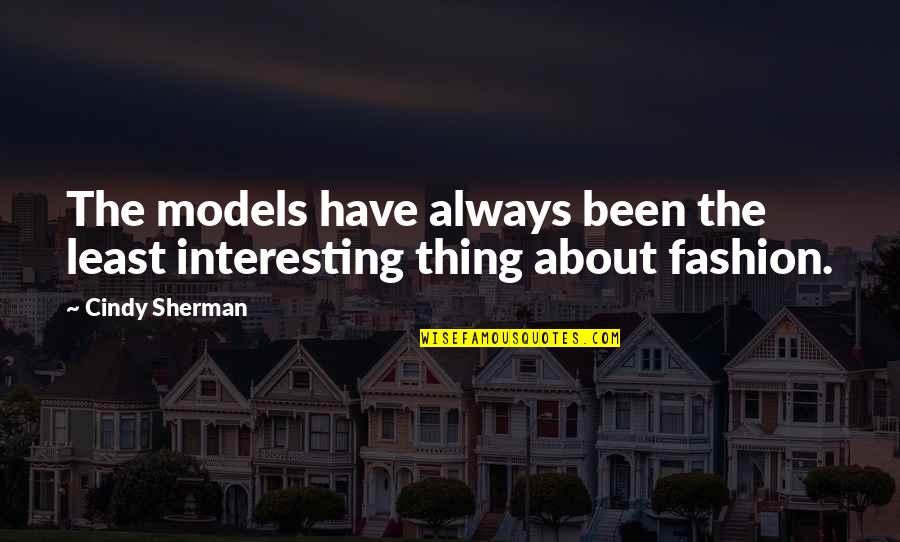 The models have always been the least interesting thing about fashion. —
Cindy Sherman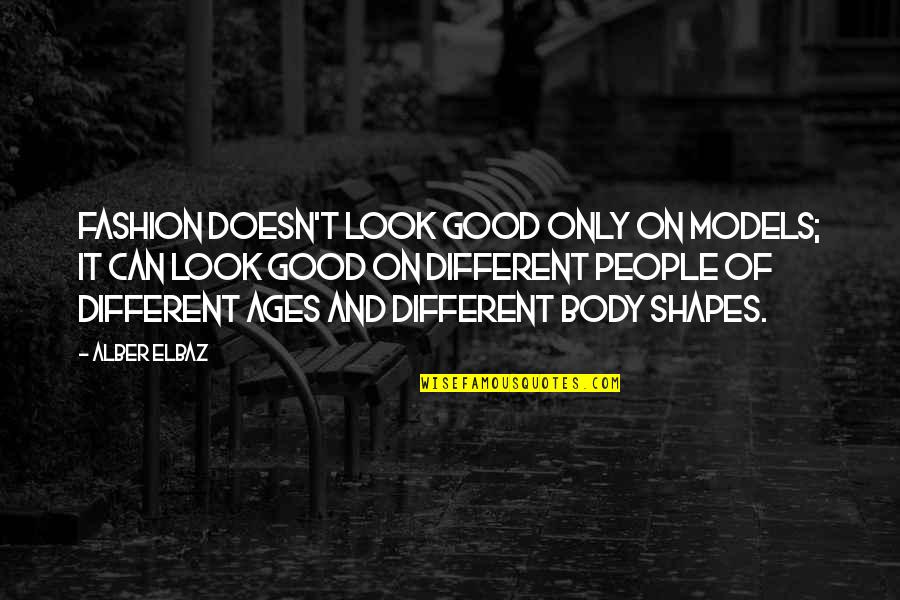 Fashion doesn't look good only on models; it can look good on different people of different ages and different body shapes. —
Alber Elbaz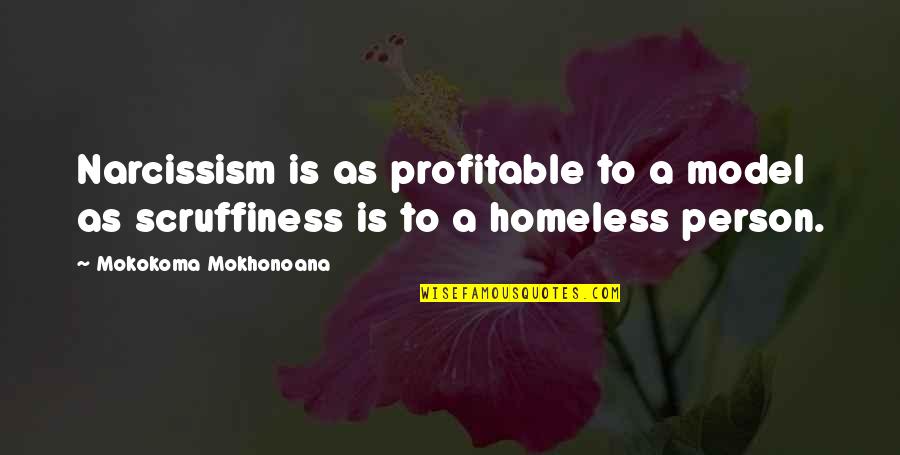 Narcissism is as profitable to a model as scruffiness is to a homeless person. —
Mokokoma Mokhonoana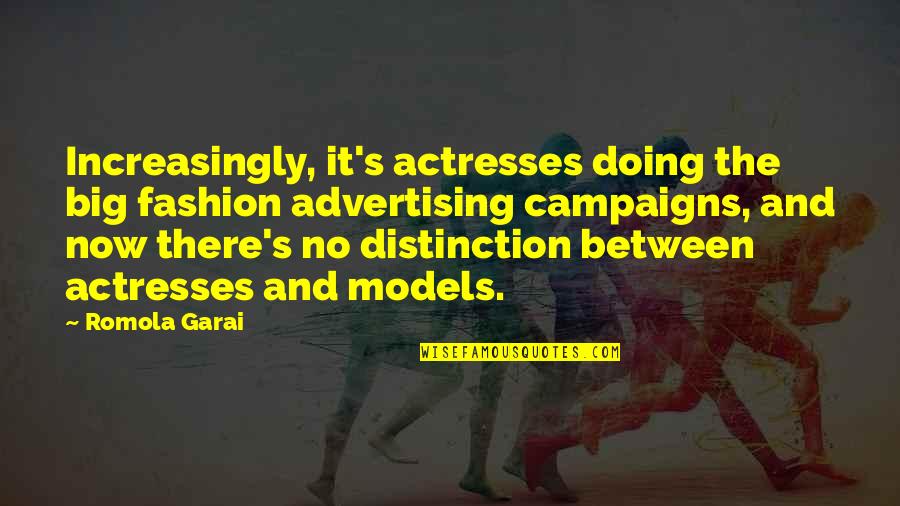 Increasingly, it's actresses doing the big fashion advertising campaigns, and now there's no distinction between actresses and models. —
Romola Garai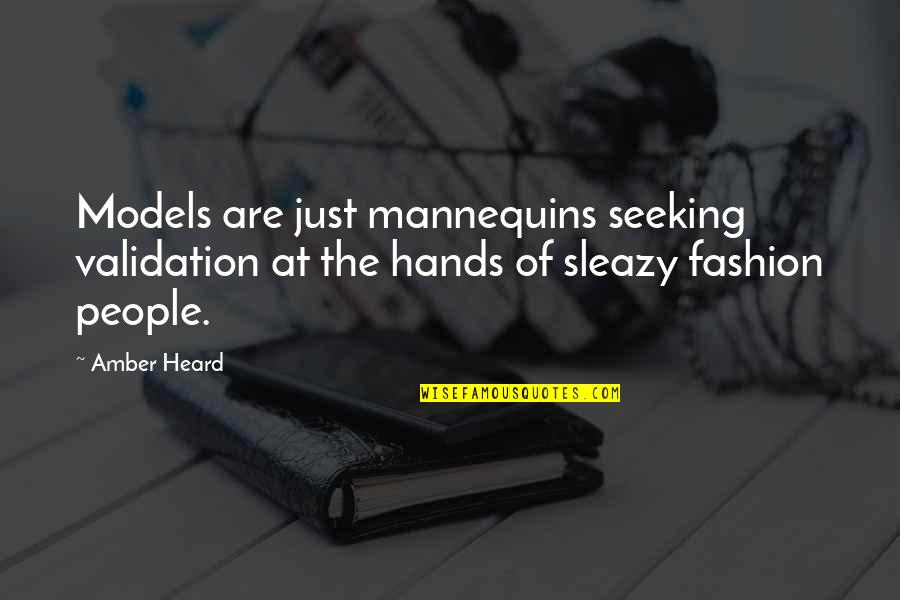 Models are just mannequins seeking validation at the hands of sleazy fashion people. —
Amber Heard