Mind Body Philosophy Quotes
Collection of top 45 famous quotes about Mind Body Philosophy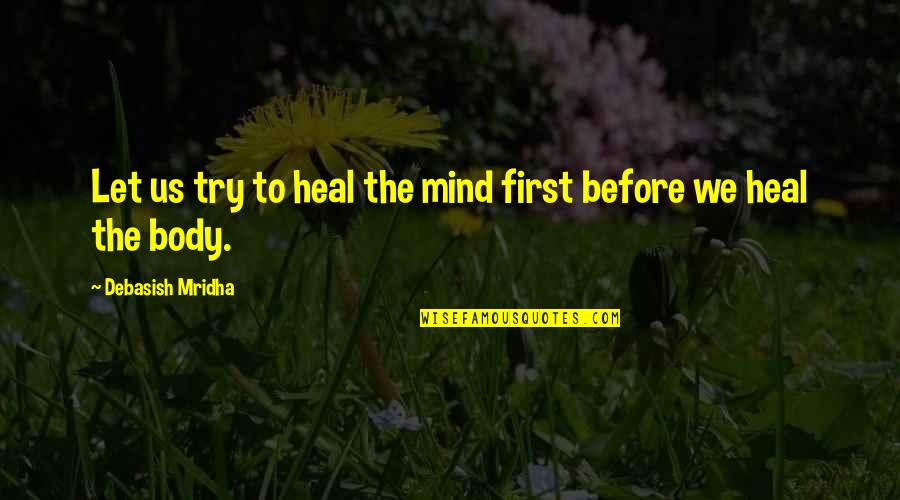 Let us try to heal the mind first before we heal the body.
—
Debasish Mridha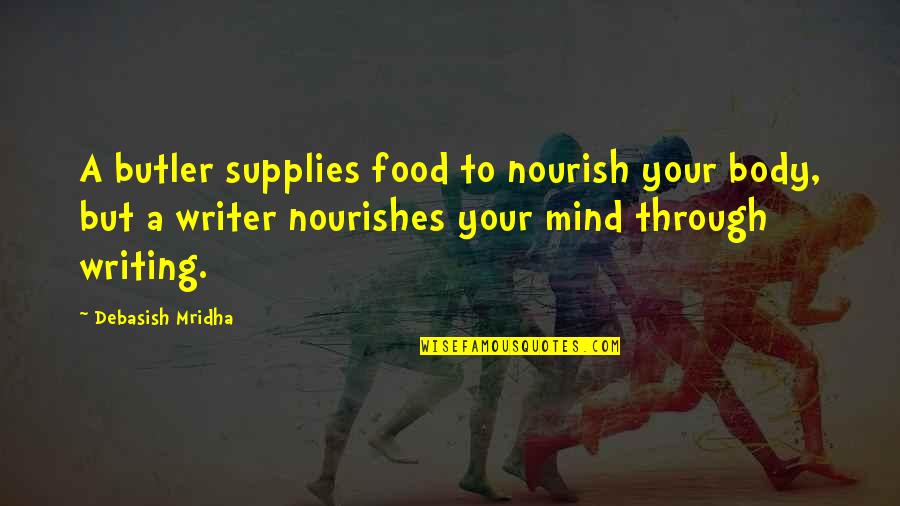 A butler supplies food to nourish your body, but a writer nourishes your mind through writing.
—
Debasish Mridha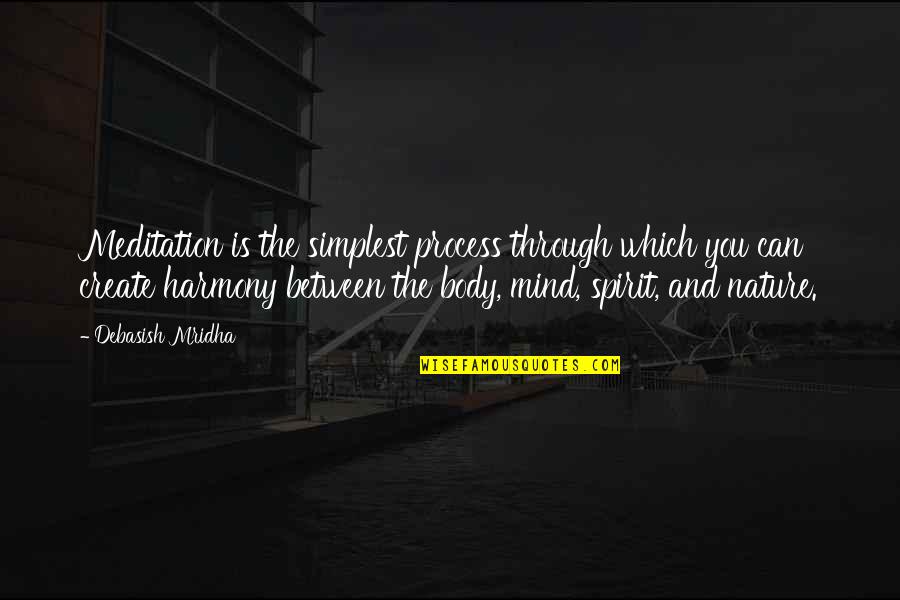 Meditation is the simplest process through which you can create harmony between the body, mind, spirit, and nature.
—
Debasish Mridha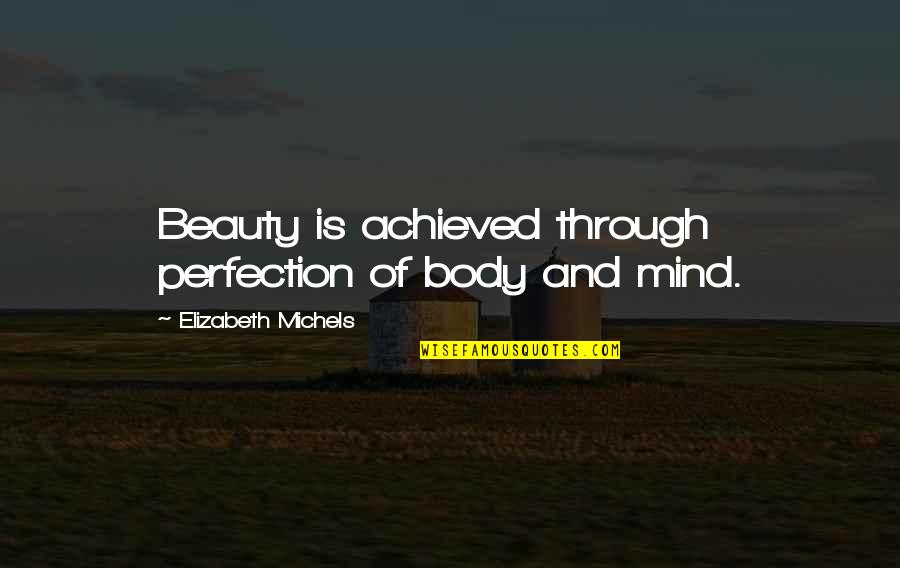 Beauty is achieved through perfection of body and mind.
—
Elizabeth Michels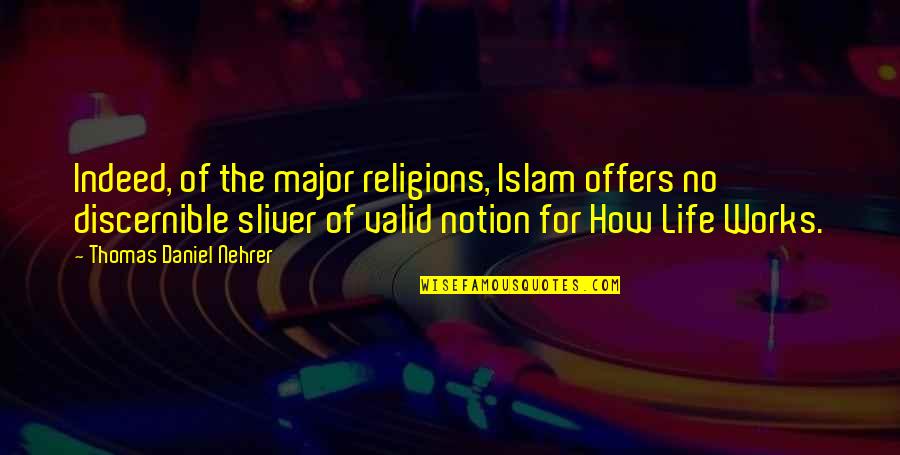 Indeed, of the major religions, Islam offers no discernible sliver of valid notion for How Life Works.
—
Thomas Daniel Nehrer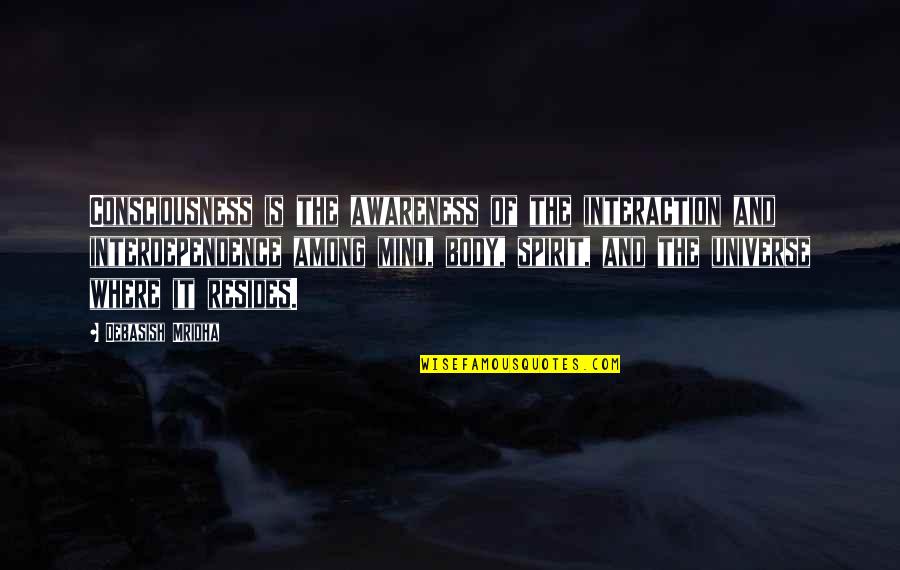 Consciousness is the awareness of the interaction and interdependence among mind, body, spirit, and the universe where it resides.
—
Debasish Mridha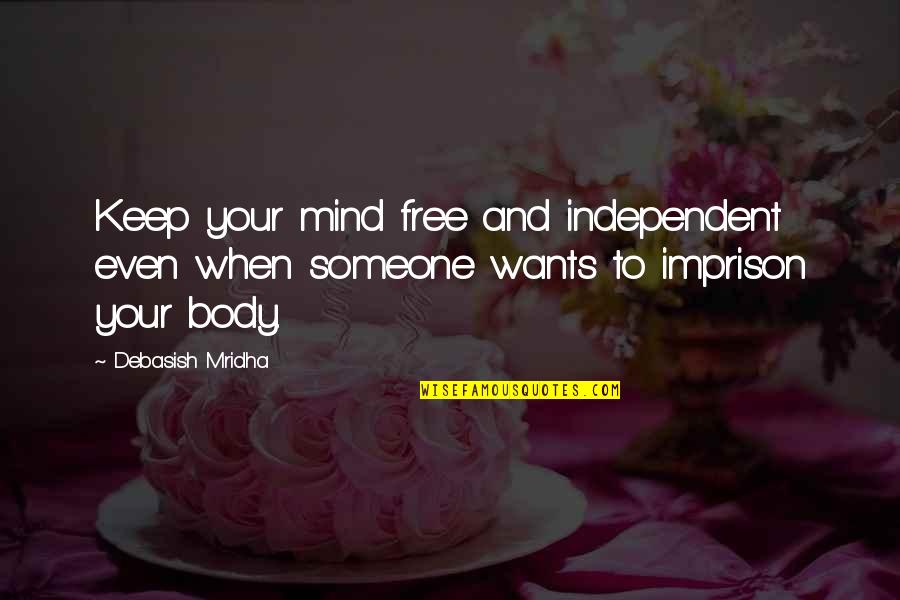 Keep your mind free and independent even when someone wants to imprison your body.
—
Debasish Mridha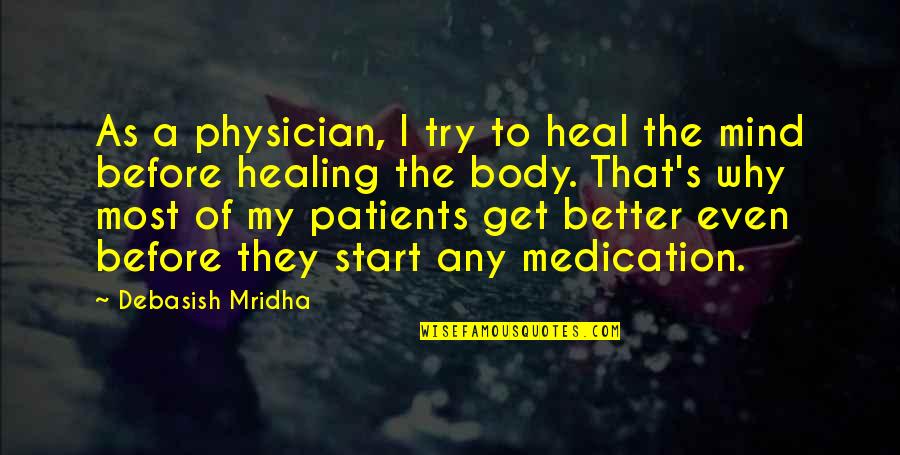 As a physician, I try to heal the mind before healing the body. That's why most of my patients get better even before they start any medication.
—
Debasish Mridha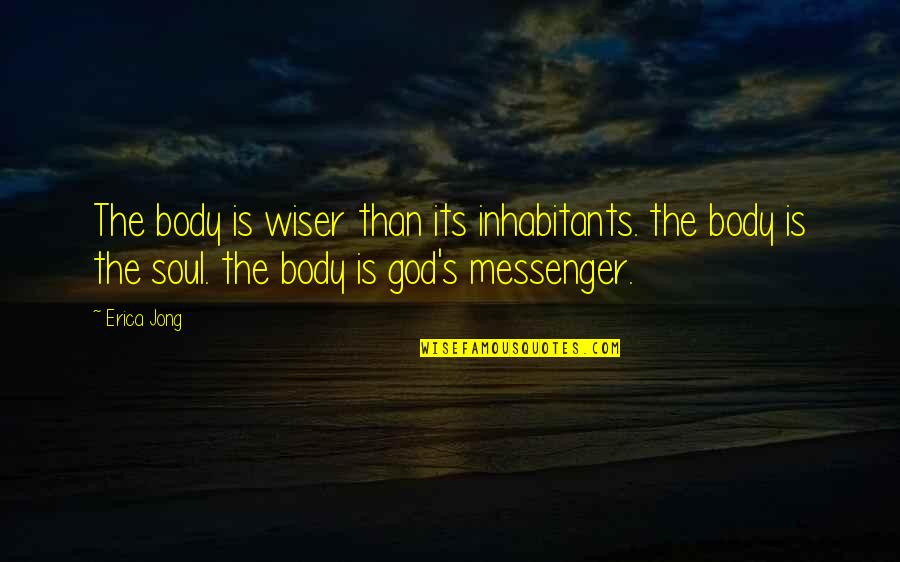 The body is wiser than its inhabitants. the body is the soul. the body is god's messenger.
—
Erica Jong
Strength and weakness are both mental constructs. Now you choose, what's preferable for you.
—
Abhijit Naskar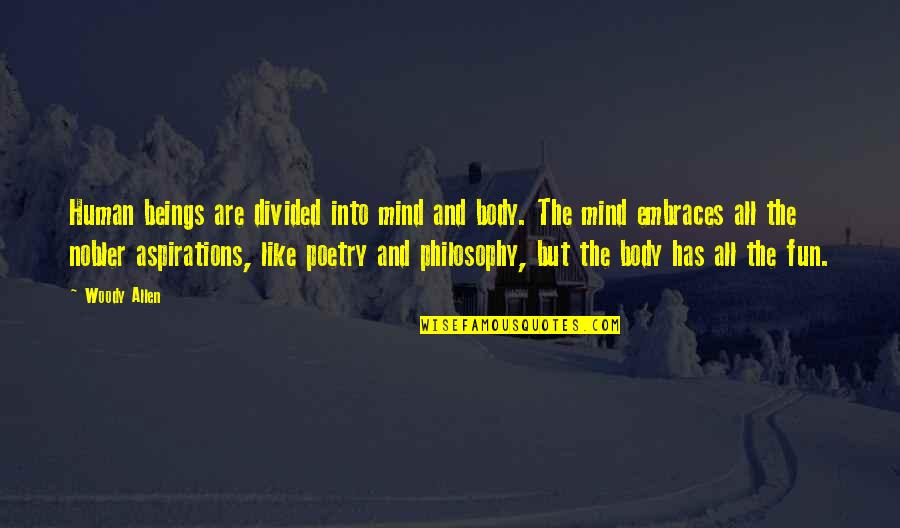 Human beings are divided into mind and body. The mind embraces all the nobler aspirations, like poetry and philosophy, but the body has all the fun.
—
Woody Allen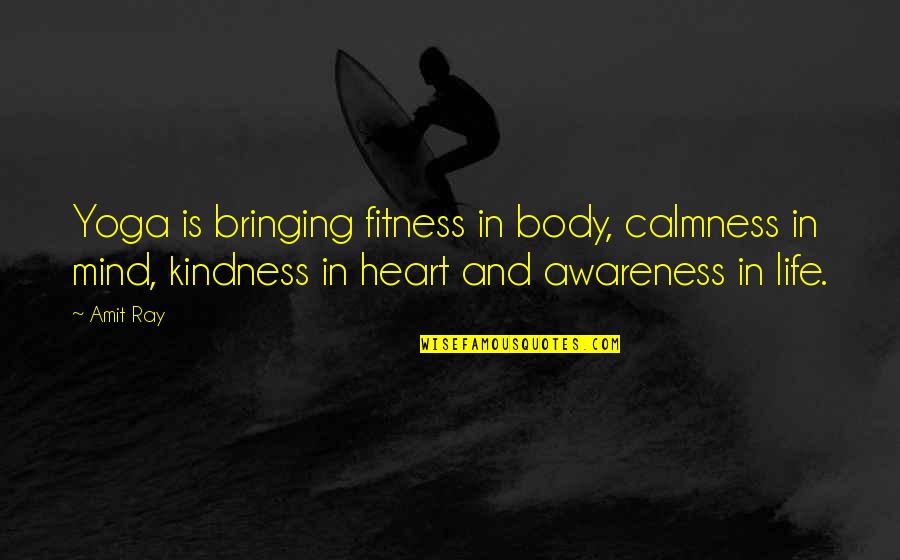 Yoga is bringing fitness in body, calmness in mind, kindness in heart and awareness in life. —
Amit Ray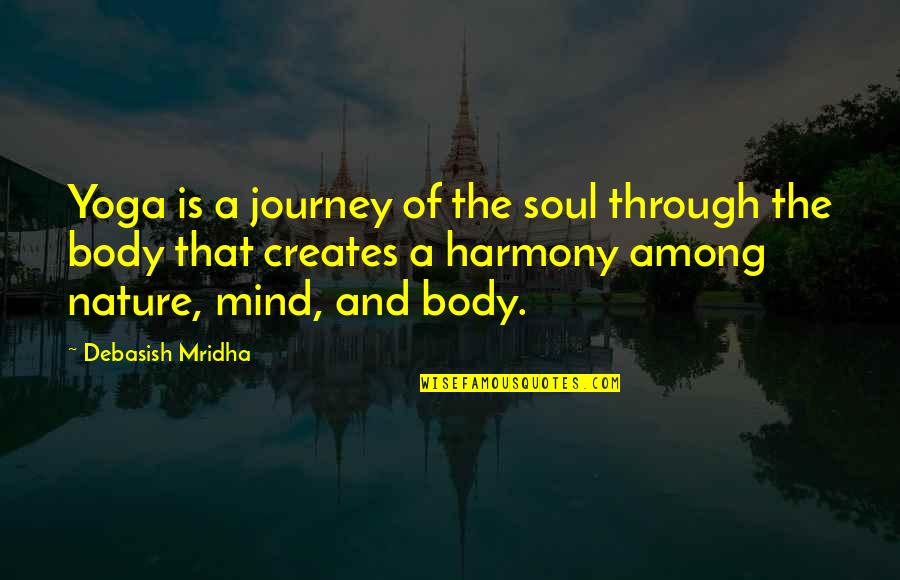 Yoga is a journey of the soul through the body that creates a harmony among nature, mind, and body. —
Debasish Mridha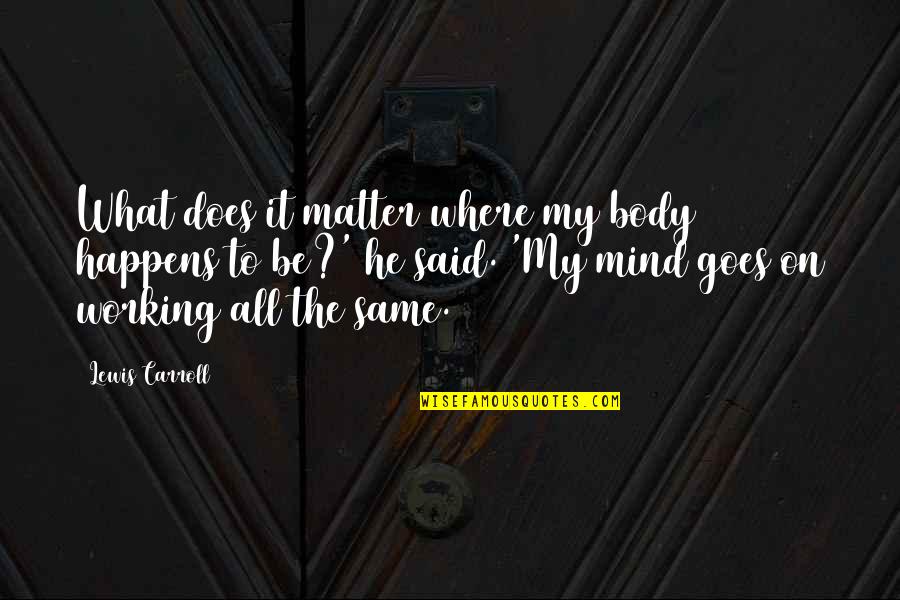 What does it matter where my body happens to be?' he said. 'My mind goes on working all the same. —
Lewis Carroll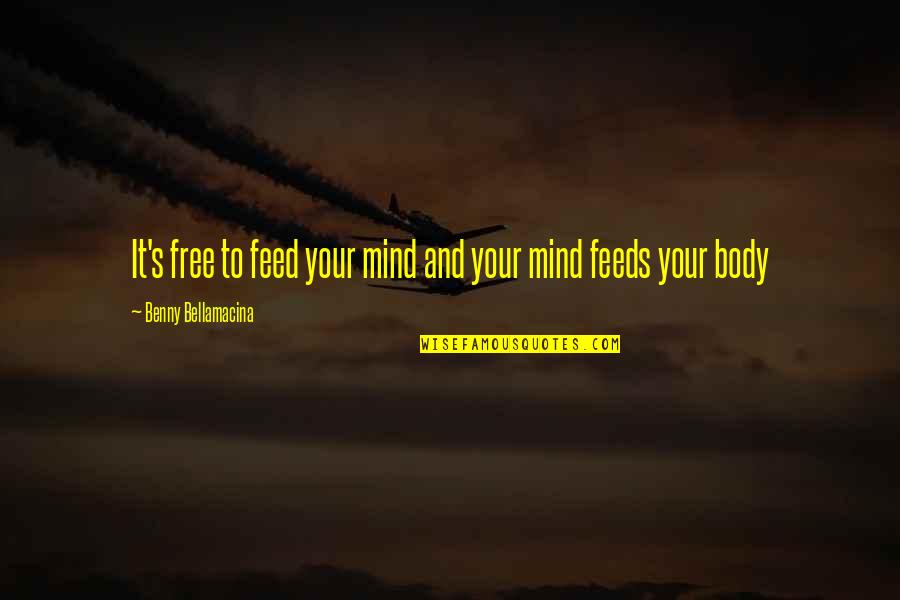 It's free to feed your mind and your mind feeds your body —
Benny Bellamacina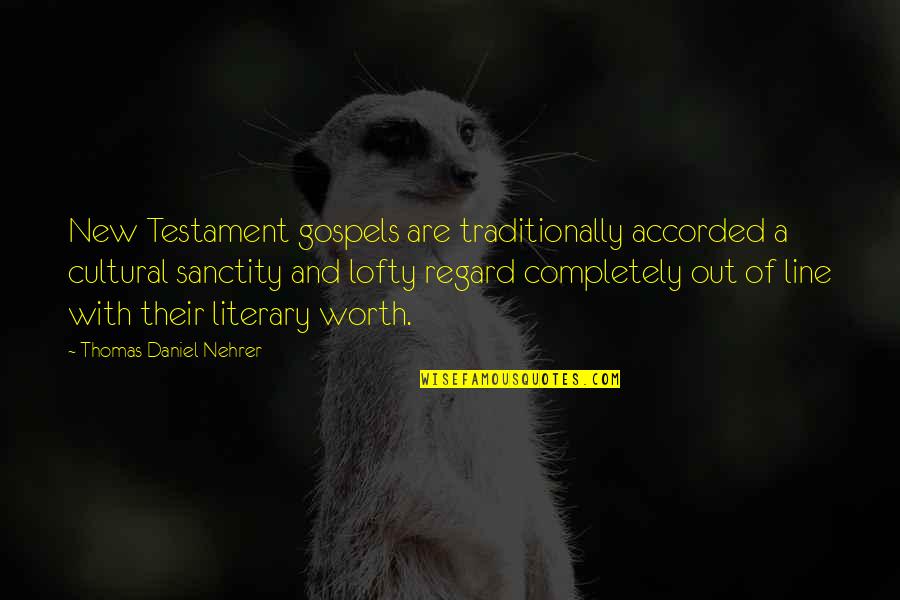 New Testament gospels are traditionally accorded a cultural sanctity and lofty regard completely out of line with their literary worth. —
Thomas Daniel Nehrer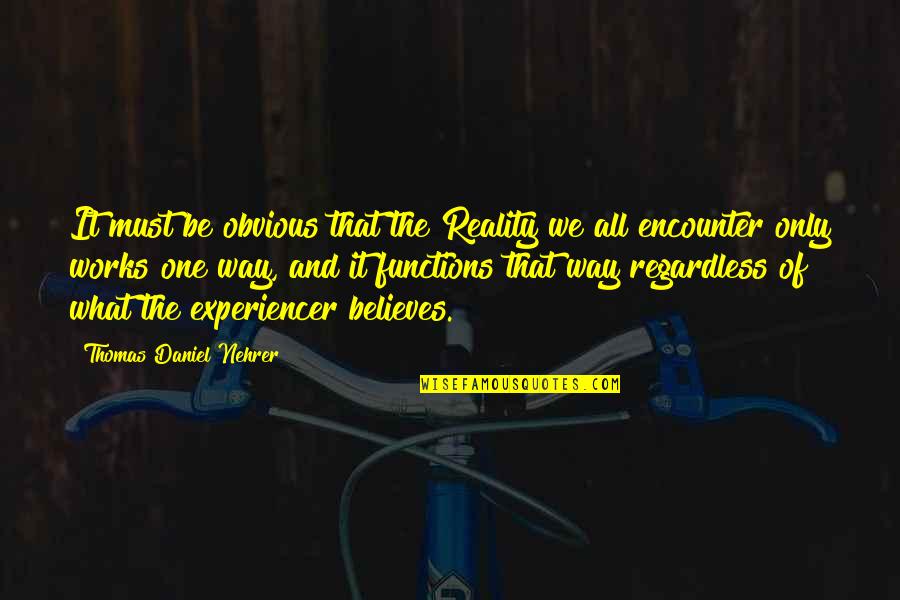 It must be obvious that the Reality we all encounter only works one way, and it functions that way regardless of what the experiencer believes. —
Thomas Daniel Nehrer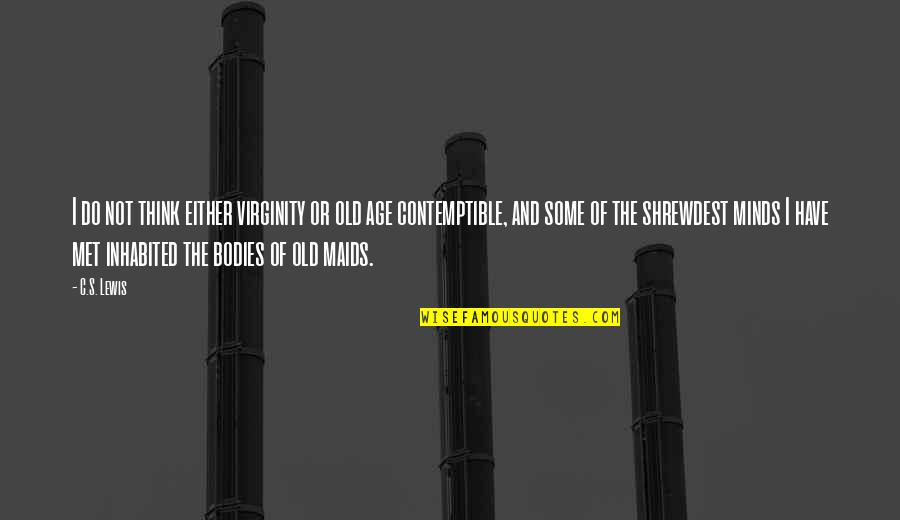 I do not think either virginity or old age contemptible, and some of the shrewdest minds I have met inhabited the bodies of old maids. —
C.S. Lewis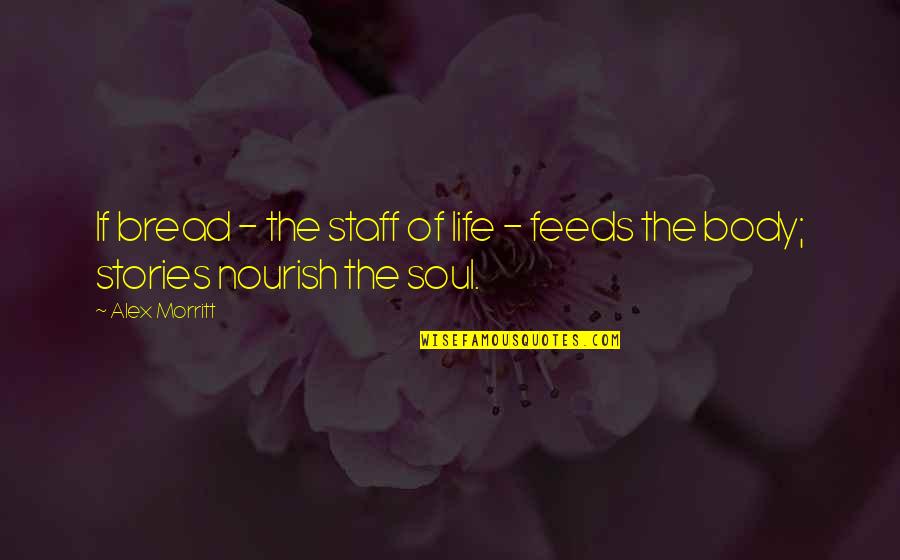 If bread - the staff of life - feeds the body; stories nourish the soul. —
Alex Morritt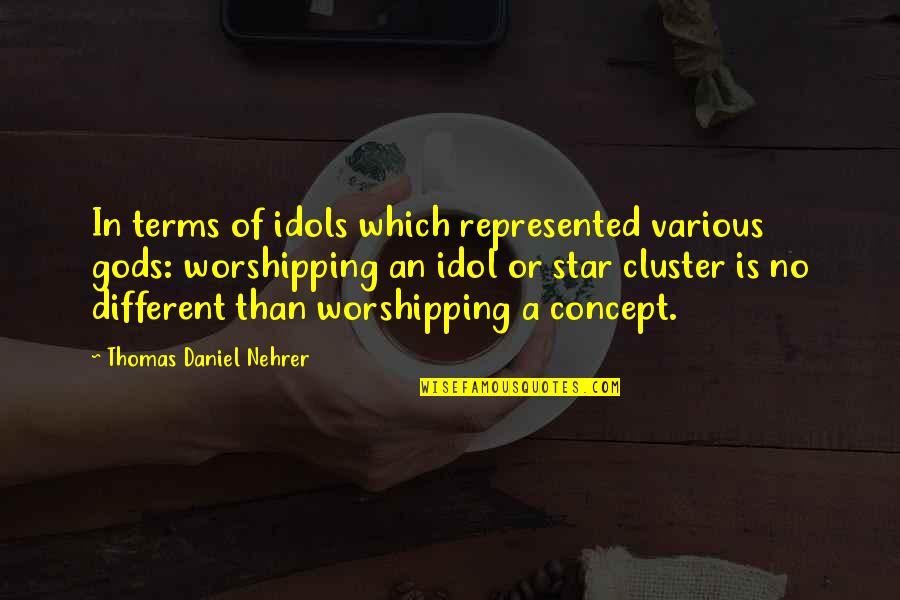 In terms of idols which represented various gods: worshipping an idol or star cluster is no different than worshipping a concept. —
Thomas Daniel Nehrer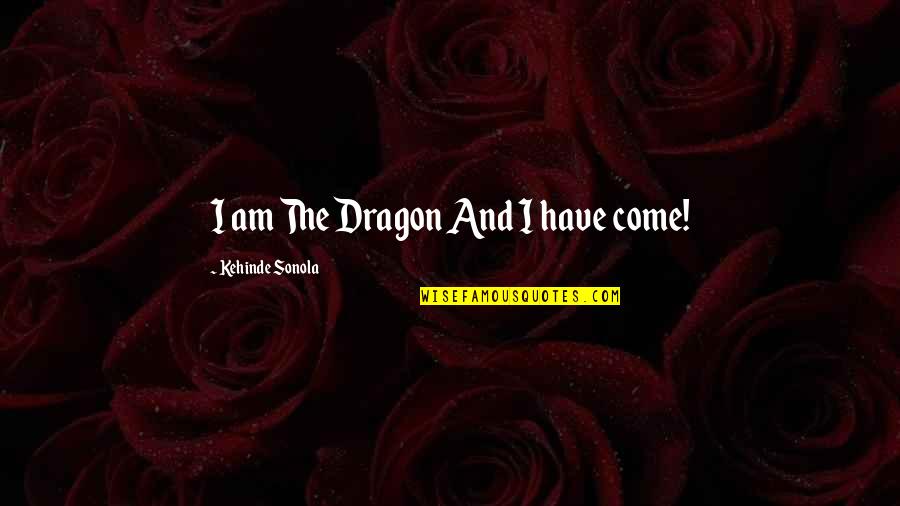 I am The Dragon
And I have come! —
Kehinde Sonola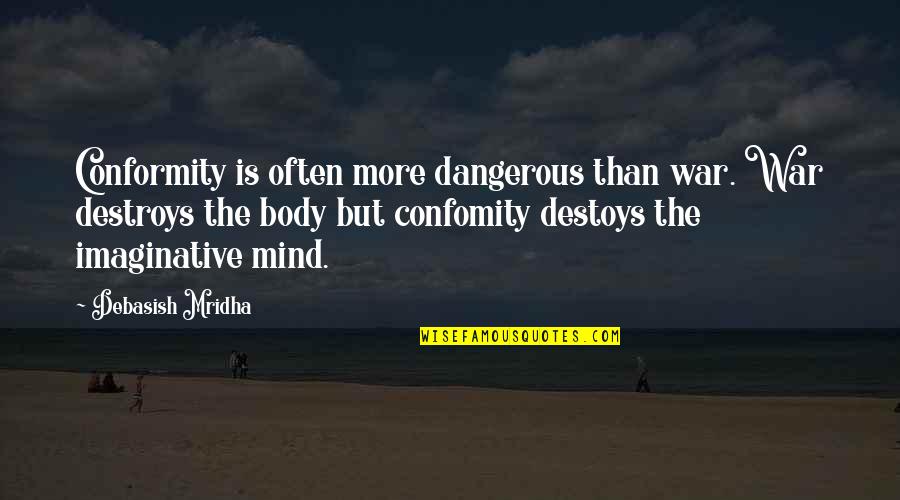 Conformity is often more dangerous than war. War destroys the body but confomity destoys the imaginative mind. —
Debasish Mridha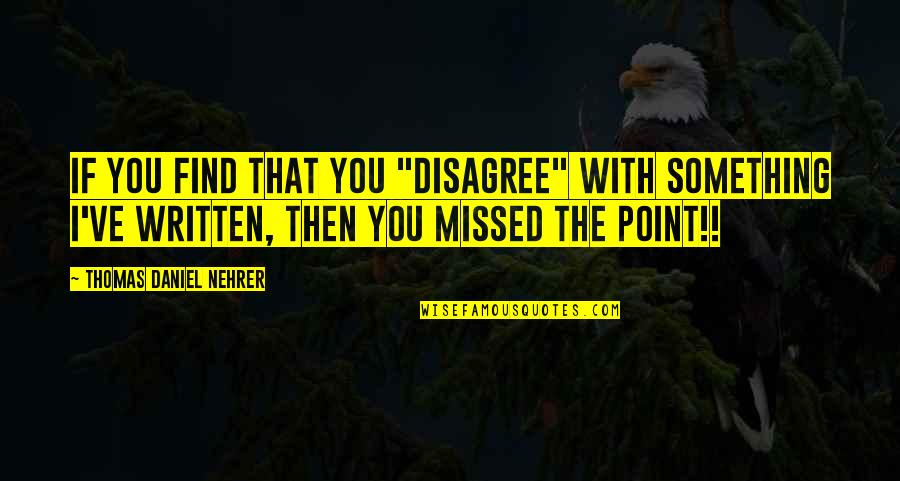 If you find that you "disagree" with something I've written, then you missed the point!! —
Thomas Daniel Nehrer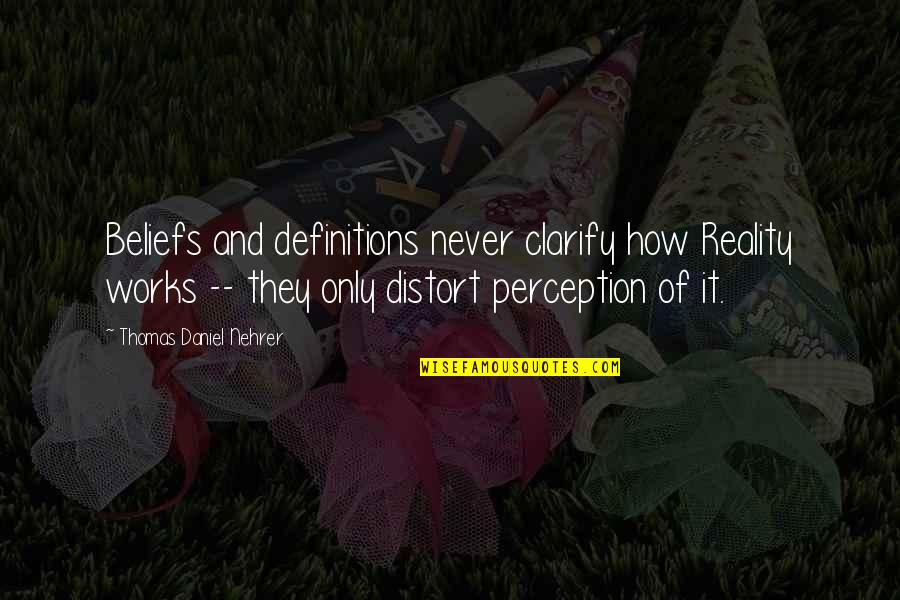 Beliefs and definitions never clarify how Reality works -- they only distort perception of it. —
Thomas Daniel Nehrer
The only difference between holding one god as exclusive or supreme and believing in many gods specialized in function is the number. —
Thomas Daniel Nehrer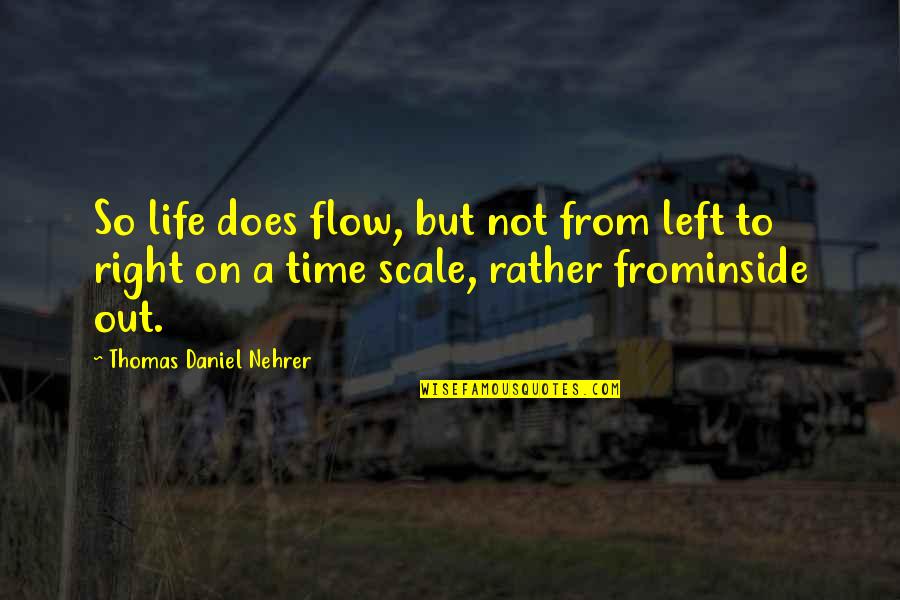 So life does flow, but not from left to right on a time scale, rather from
inside out. —
Thomas Daniel Nehrer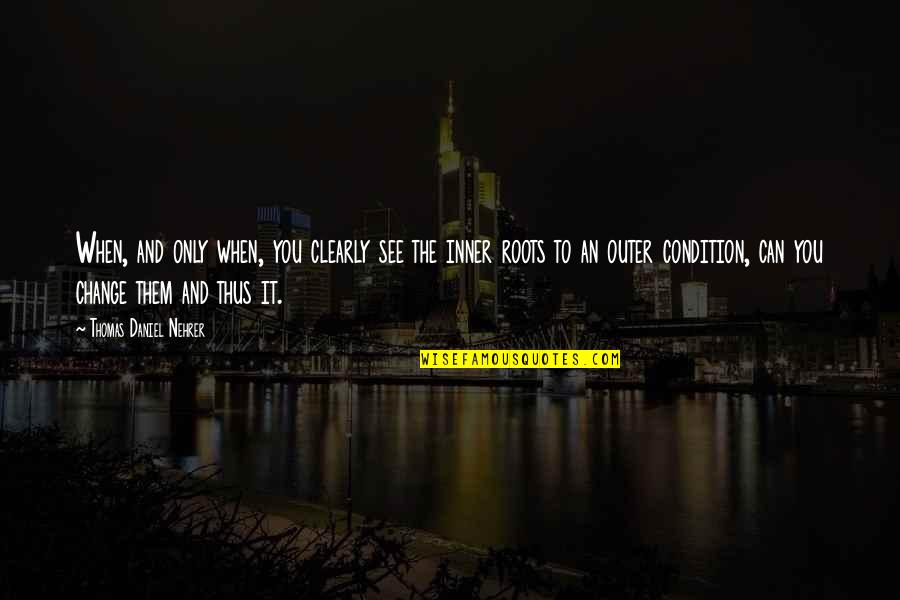 When, and only when, you clearly see the inner roots to an outer condition, can you change them and thus it. —
Thomas Daniel Nehrer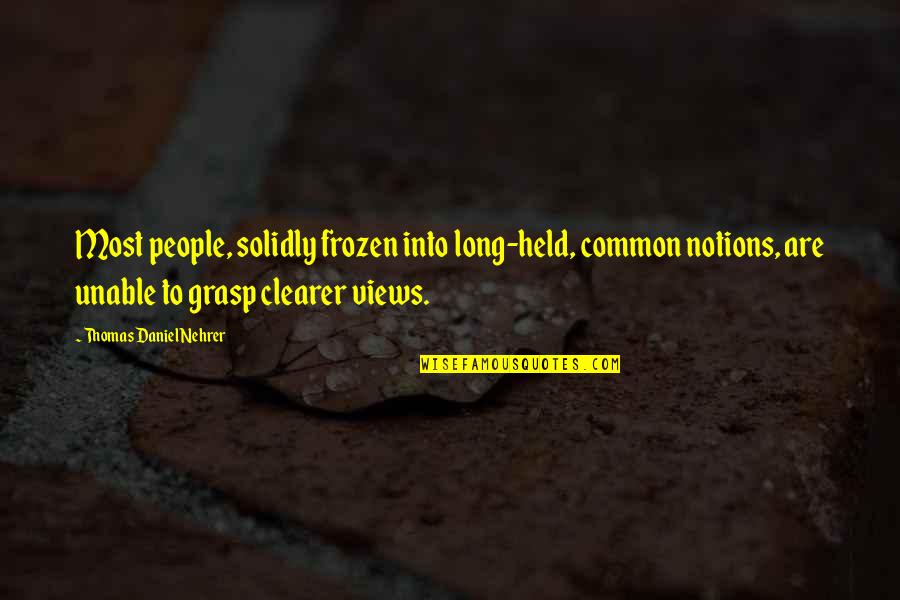 Most people, solidly frozen into long-held, common notions, are unable to grasp clearer views. —
Thomas Daniel Nehrer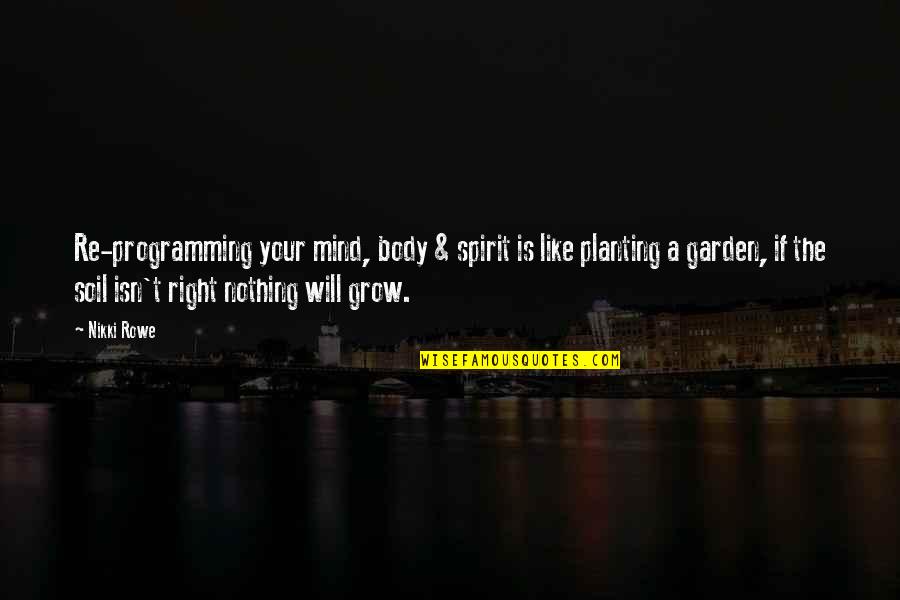 Re-programming your mind, body & spirit is like planting a garden, if the soil isn't right nothing will grow. —
Nikki Rowe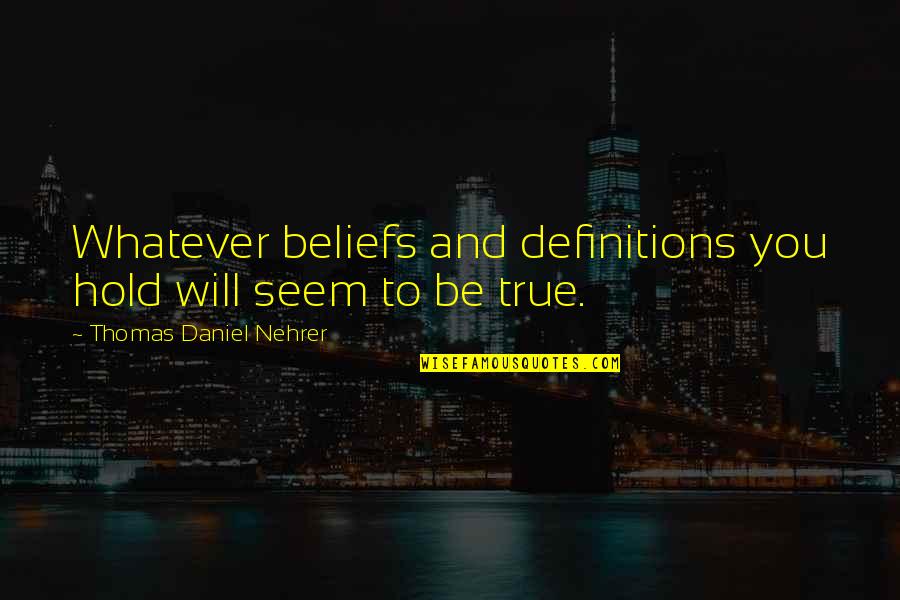 Whatever beliefs and definitions you hold will seem to be true. —
Thomas Daniel Nehrer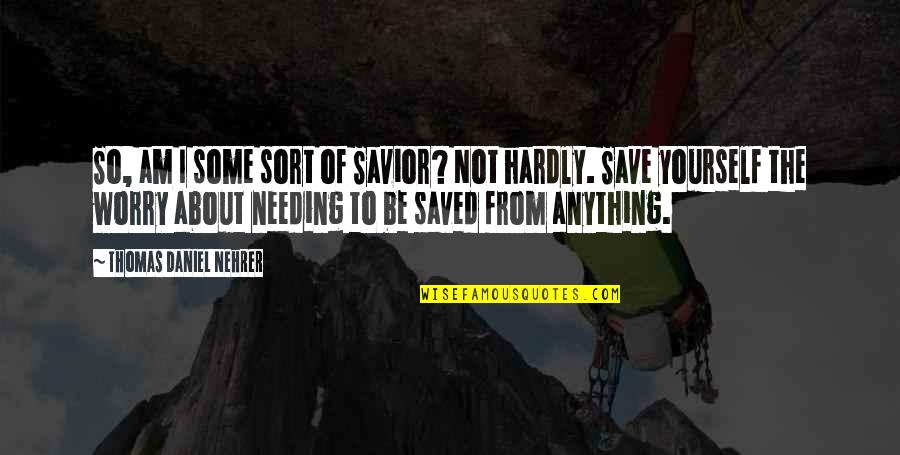 So, am I some sort of Savior? Not hardly. Save yourself the worry about needing to be saved from anything. —
Thomas Daniel Nehrer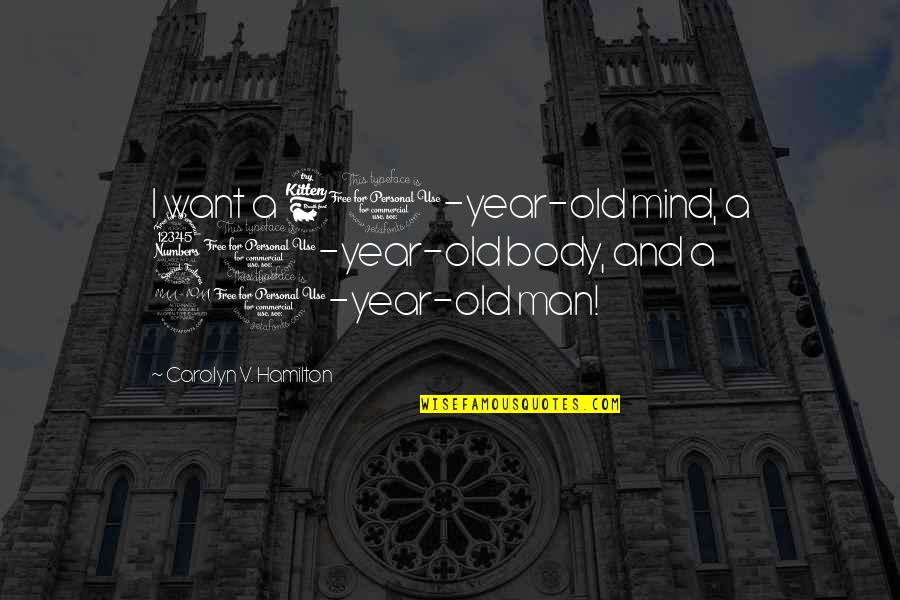 I want a 60-year-old mind, a 30-year-old body, and a 20-year-old man! —
Carolyn V. Hamilton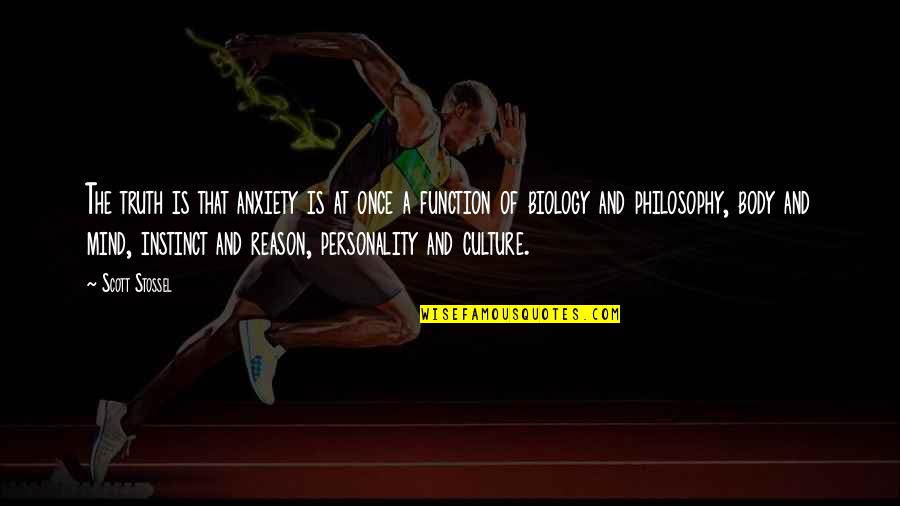 The truth is that anxiety is at once a function of biology and philosophy, body and mind, instinct and reason, personality and culture. —
Scott Stossel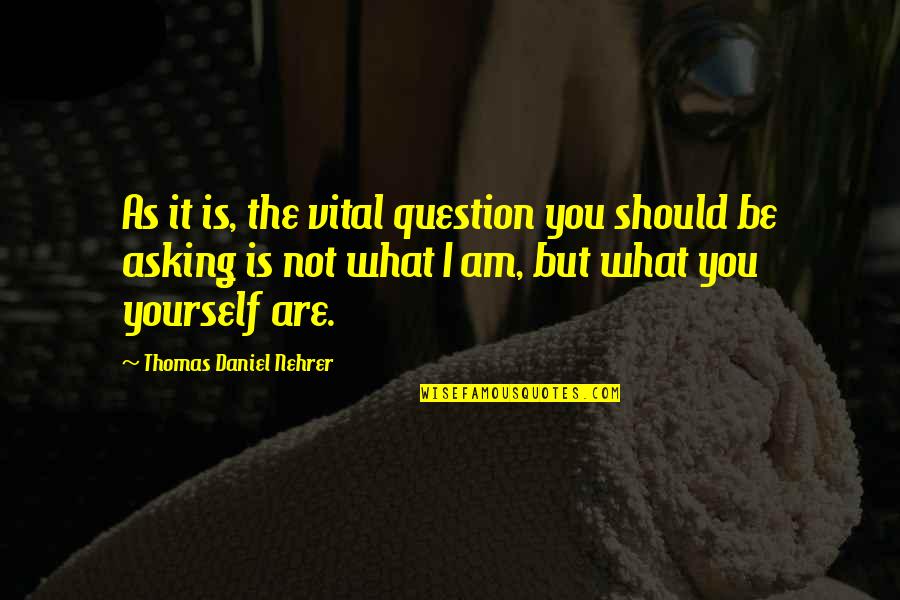 As it is, the vital question you should be asking is not what I am, but what you yourself are. —
Thomas Daniel Nehrer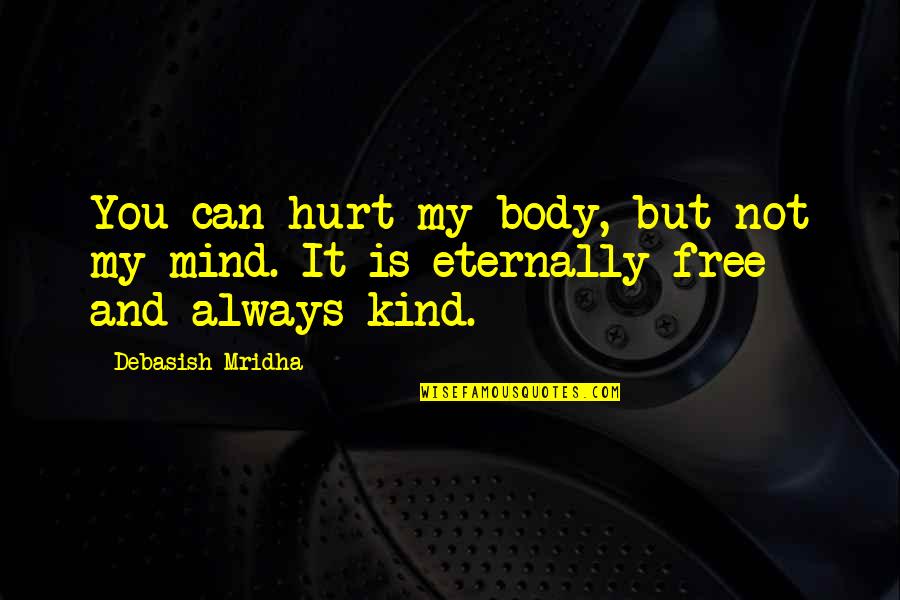 You can hurt my body, but not my mind. It is eternally free and always kind. —
Debasish Mridha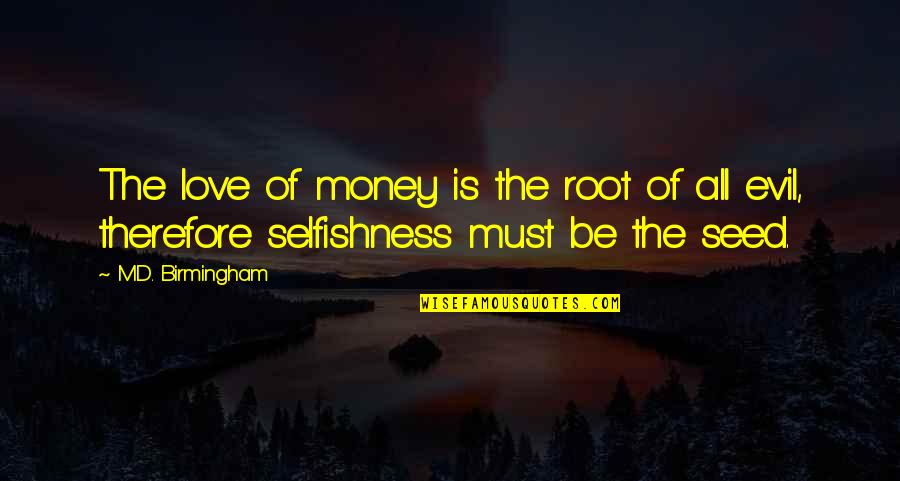 The love of money is the root of all evil, therefore selfishness must be the seed. —
M.D. Birmingham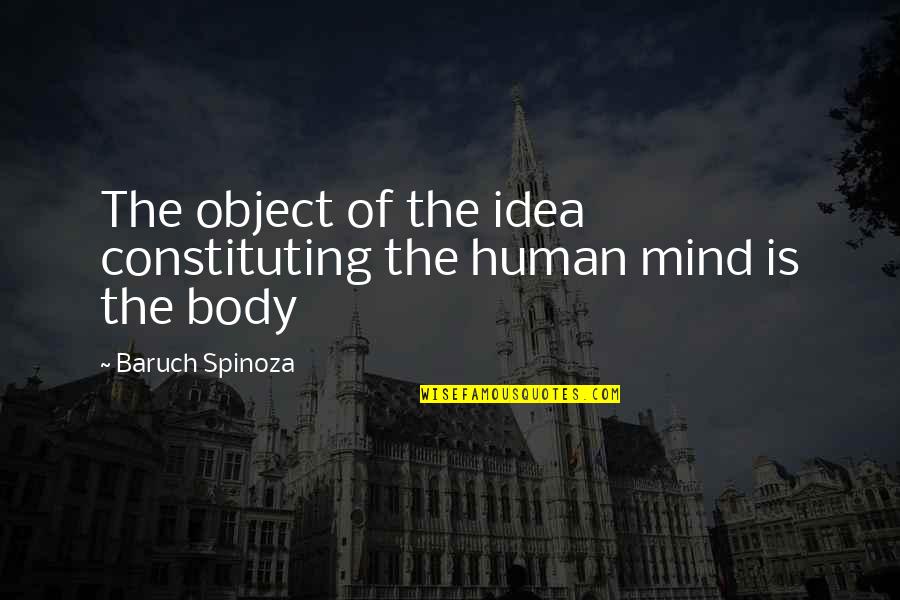 The object of the idea constituting the human mind is the body —
Baruch Spinoza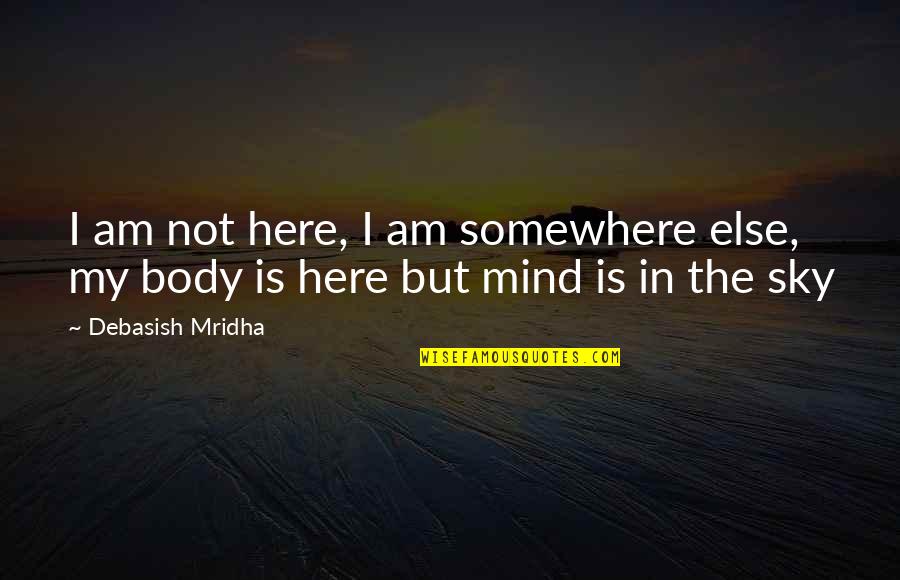 I am not here, I am somewhere else, my body is here but mind is in the sky —
Debasish Mridha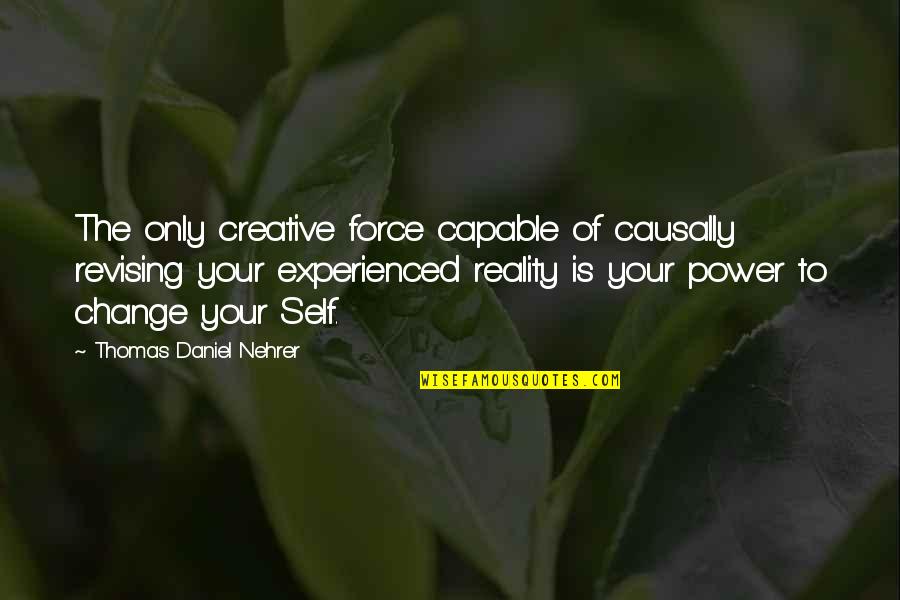 The only creative force capable of causally revising your experienced reality is your power to change your Self. —
Thomas Daniel Nehrer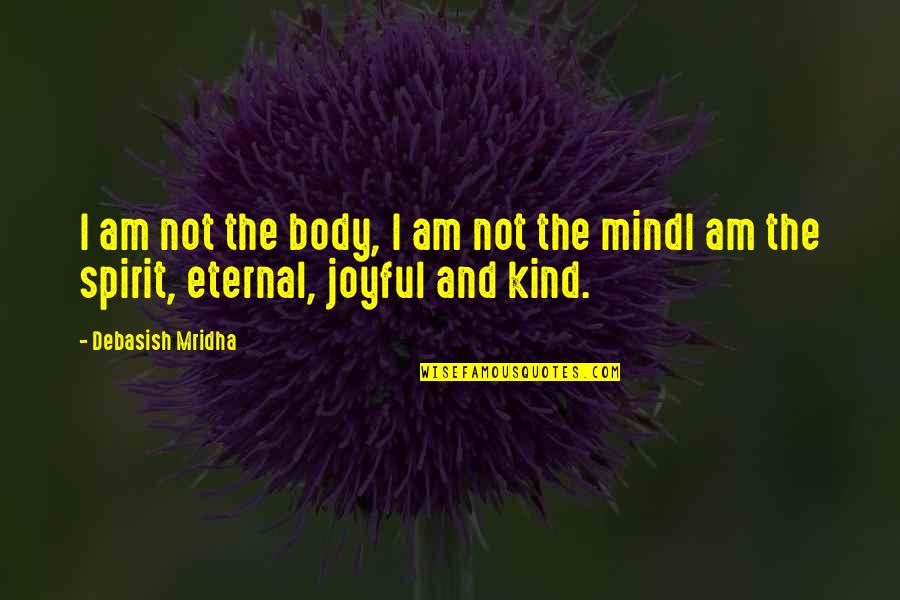 I am not the body, I am not the mind
I am the spirit, eternal, joyful and kind. —
Debasish Mridha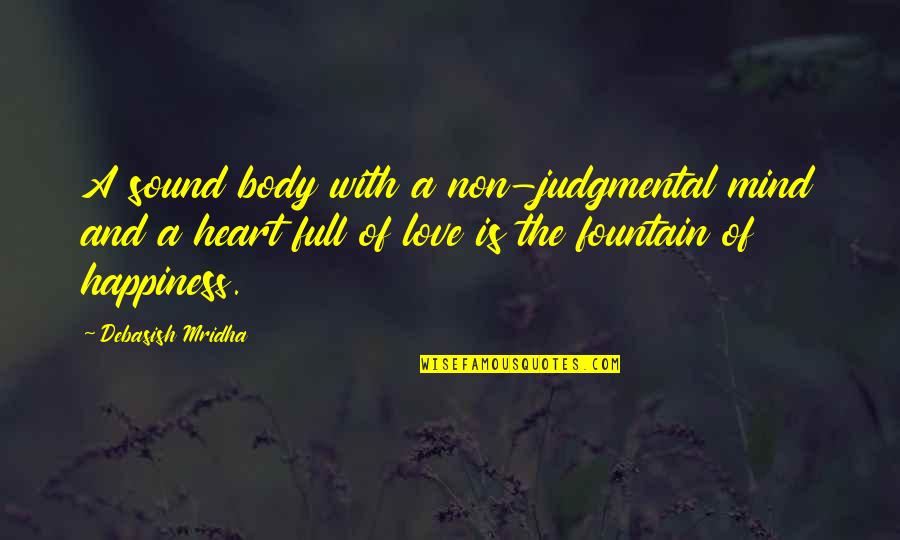 A sound body with a non-judgmental mind and a heart full of love is the fountain of happiness. —
Debasish Mridha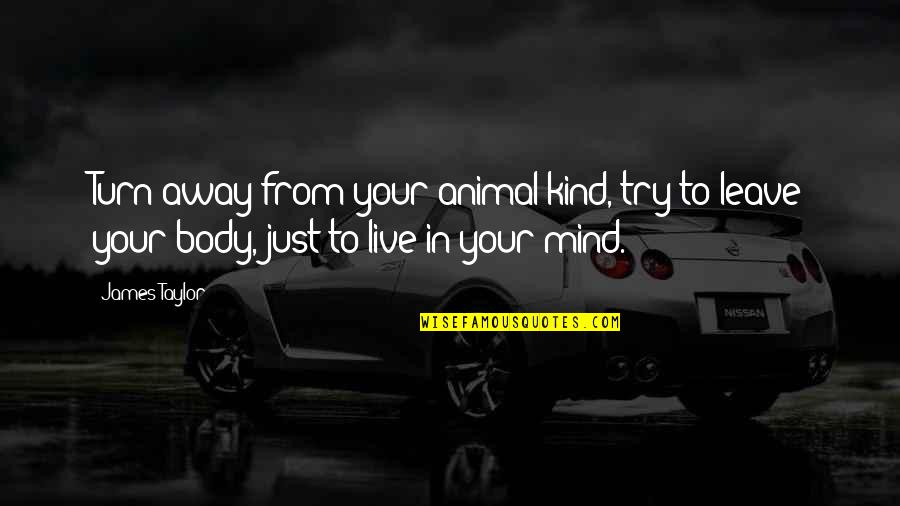 Turn away from your animal kind, try to leave your body, just to live in your mind. —
James Taylor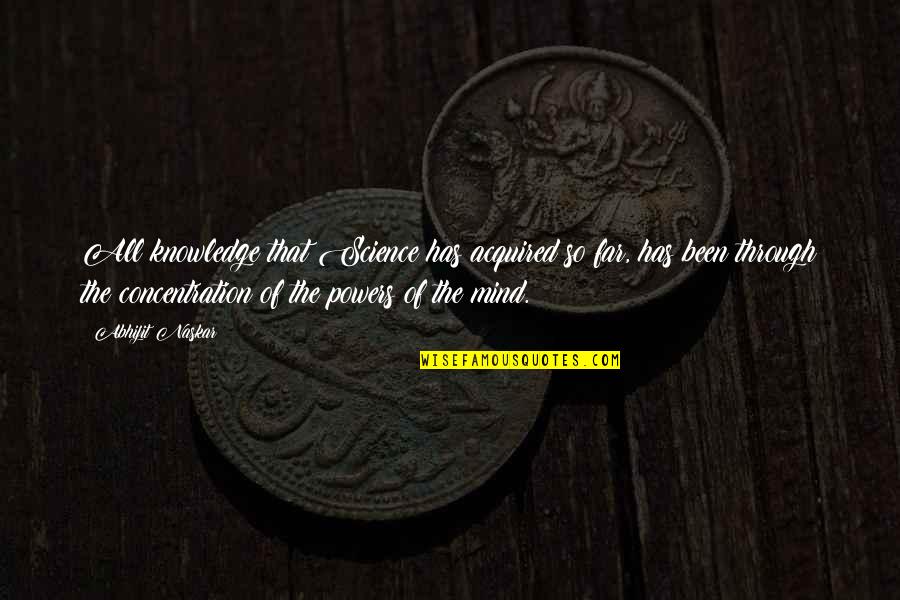 All knowledge that Science has acquired so far, has been through the concentration of the powers of the mind. —
Abhijit Naskar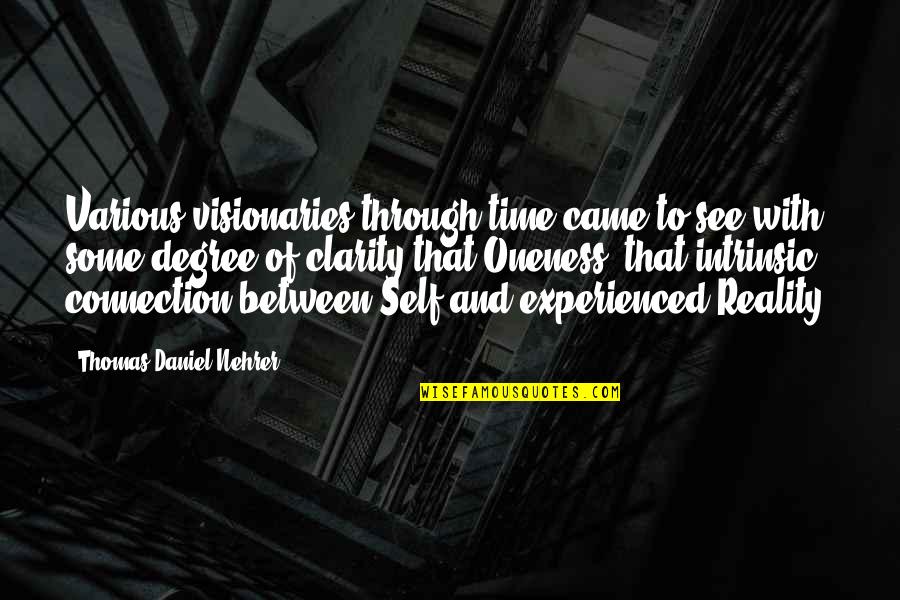 Various visionaries through time came to see with some degree of clarity that Oneness, that intrinsic connection between Self and experienced Reality. —
Thomas Daniel Nehrer