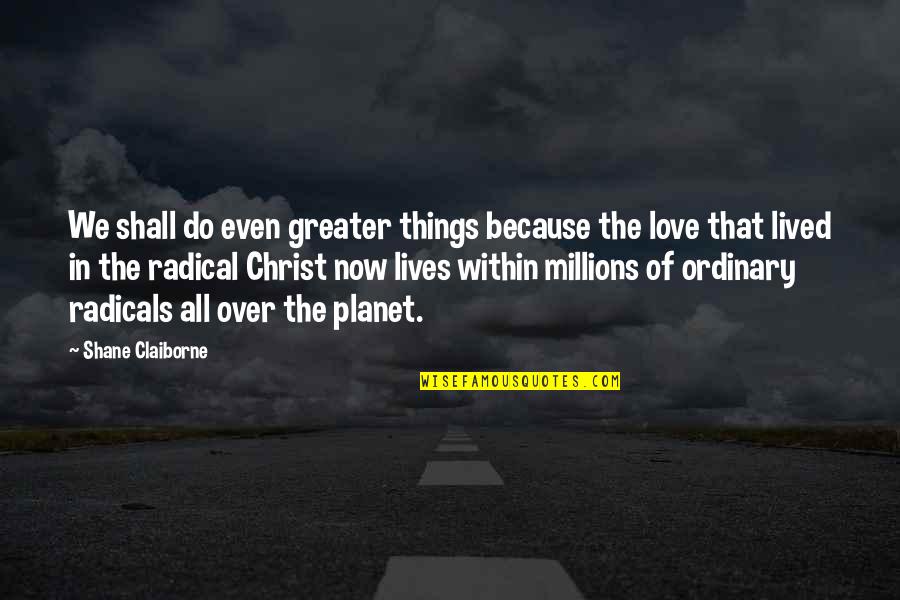 We shall do even greater things because the love that lived in the radical Christ now lives within millions of ordinary radicals all over the planet.
—
Shane Claiborne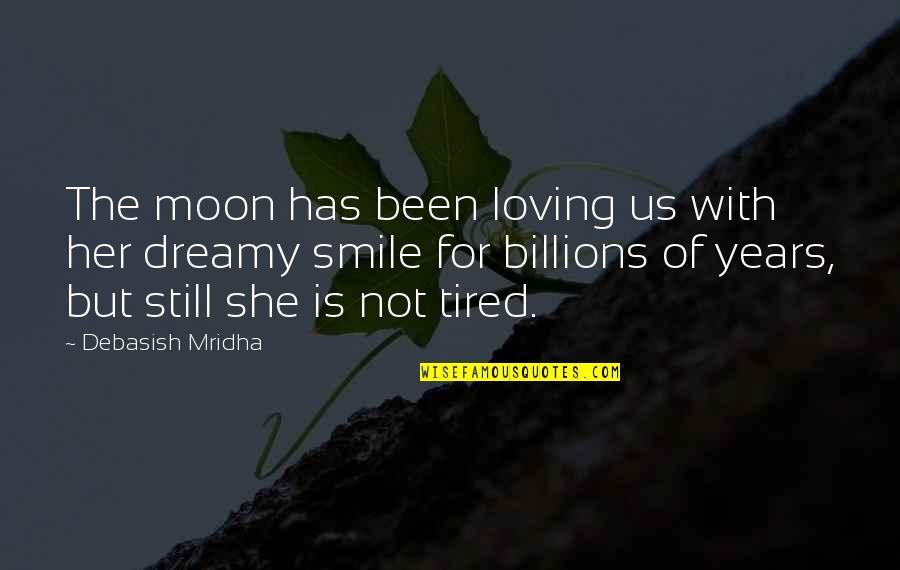 The moon has been loving us with her dreamy smile for billions of years, but still she is not tired.
—
Debasish Mridha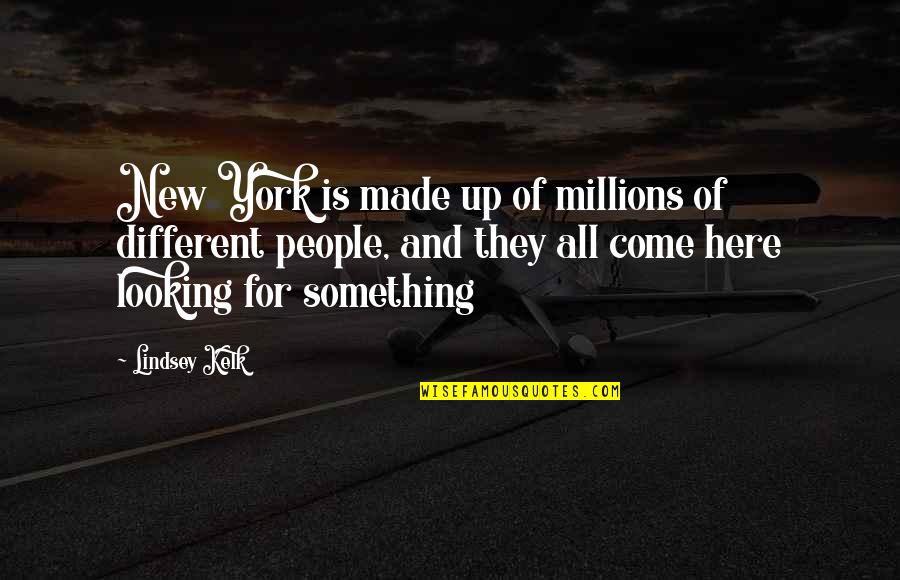 New York is made up of millions of different people, and they all come here looking for something
—
Lindsey Kelk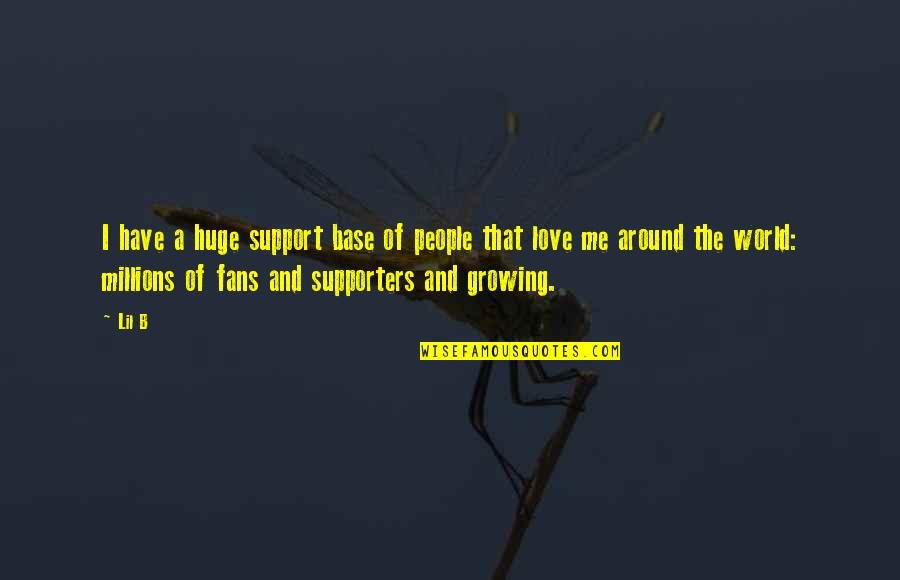 I have a huge support base of people that love me around the world: millions of fans and supporters and growing.
—
Lil B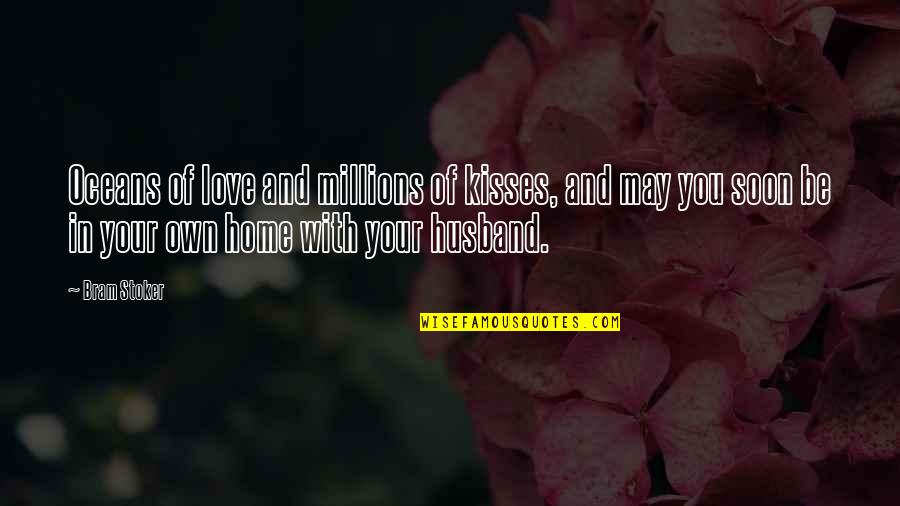 Oceans of love and millions of kisses, and may you soon be in your own home with your husband.
—
Bram Stoker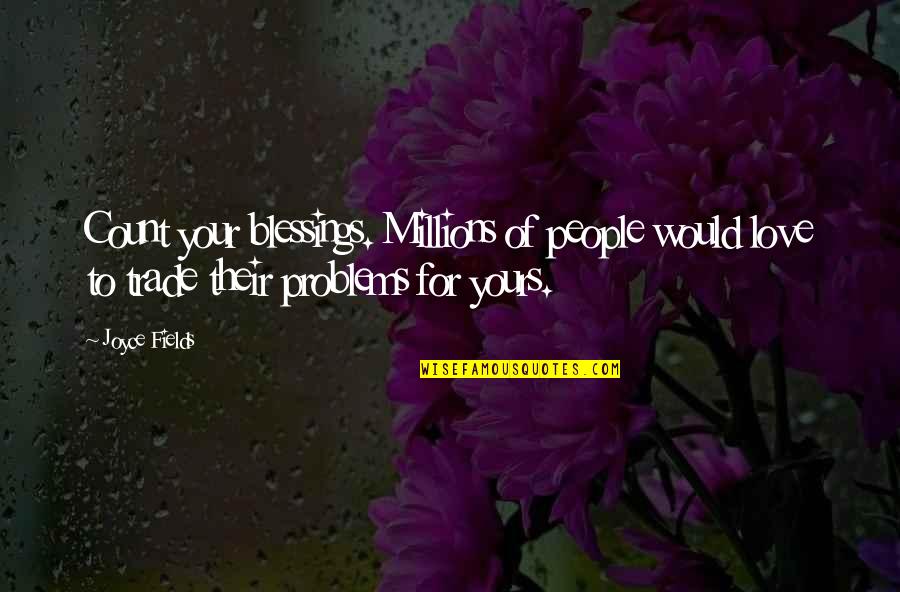 Count your blessings. Millions of people would love to trade their problems for yours.
—
Joyce Fields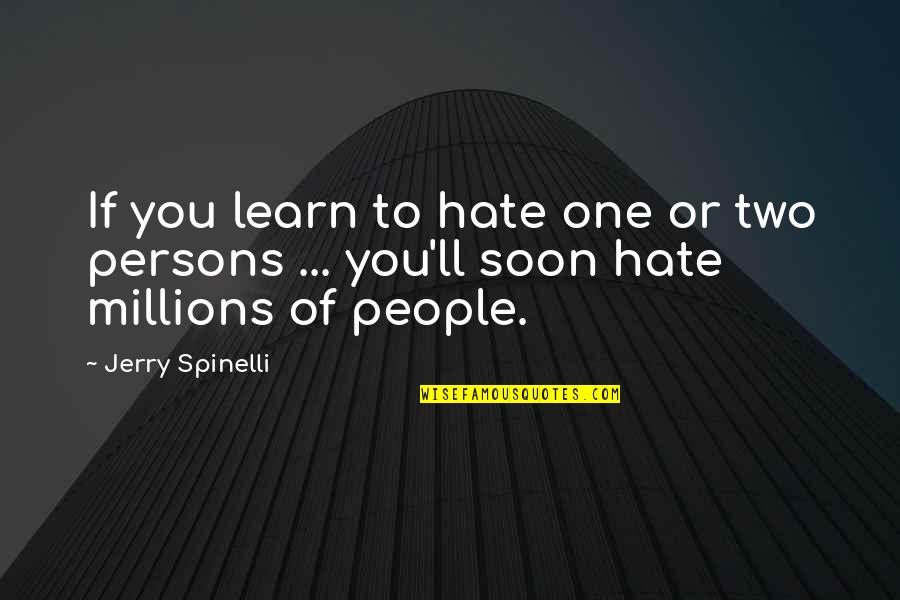 If you learn to hate one or two persons ... you'll soon hate millions of people.
—
Jerry Spinelli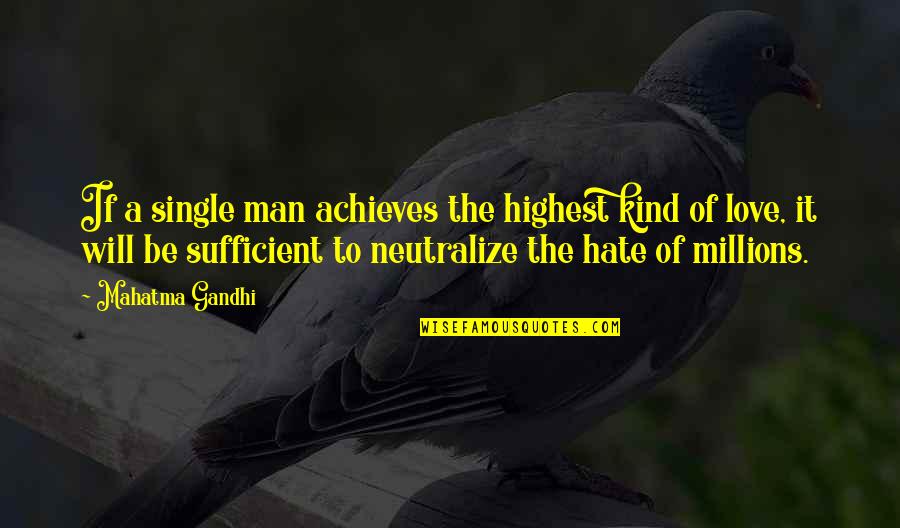 If a single man achieves the highest kind of love, it will be sufficient to neutralize the hate of millions. —
Mahatma Gandhi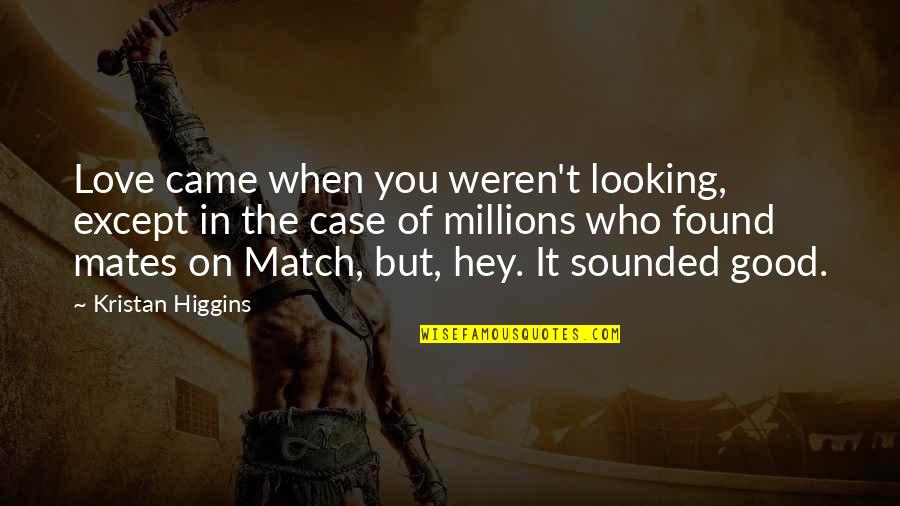 Love came when you weren't looking, except in the case of millions who found mates on Match, but, hey. It sounded good. —
Kristan Higgins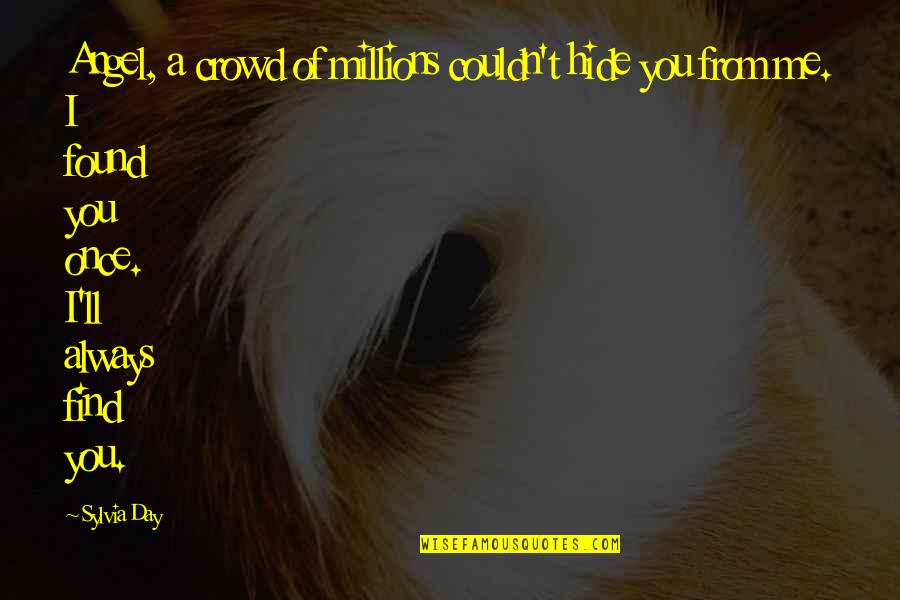 Angel, a crowd of millions couldn't hide you from me. I found you once. I'll always find you. —
Sylvia Day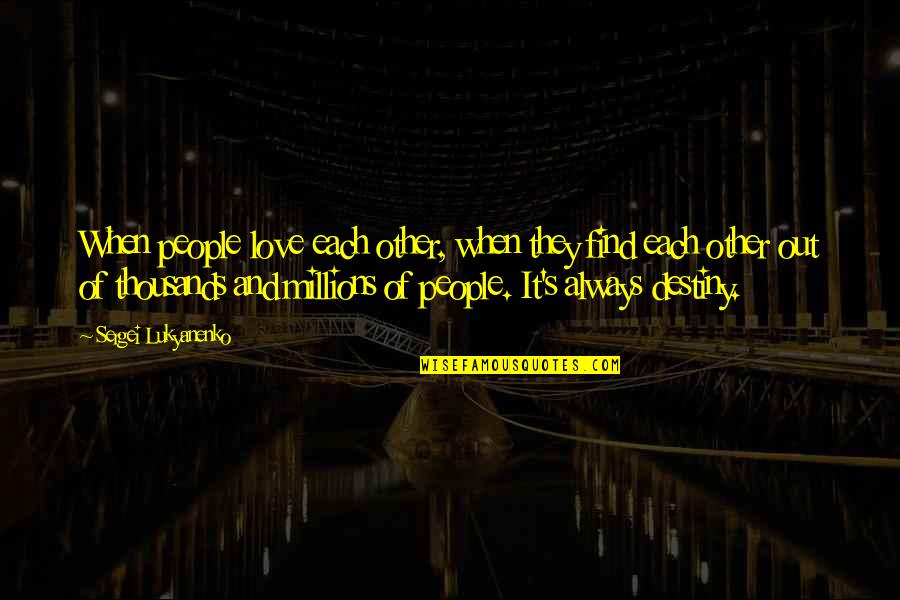 When people love each other, when they find each other out of thousands and millions of people. It's always destiny. —
Sergei Lukyanenko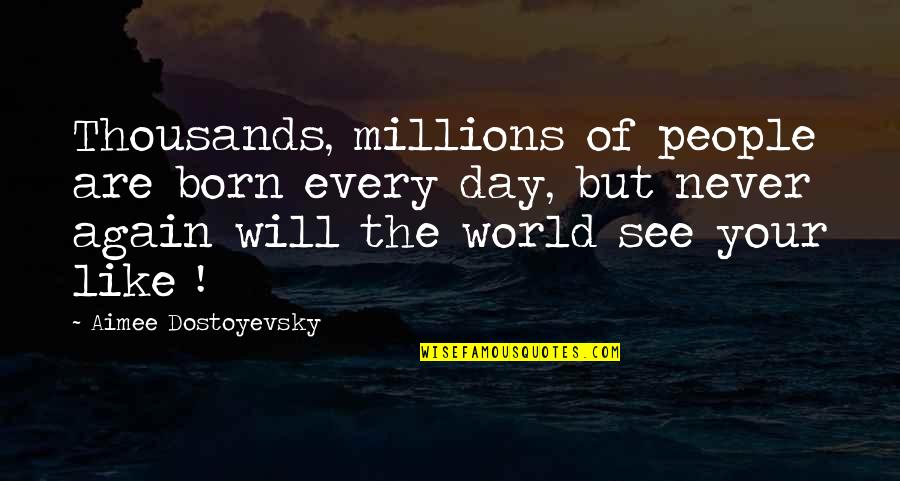 Thousands, millions of people are born every day, but never again will the world see your like ! —
Aimee Dostoyevsky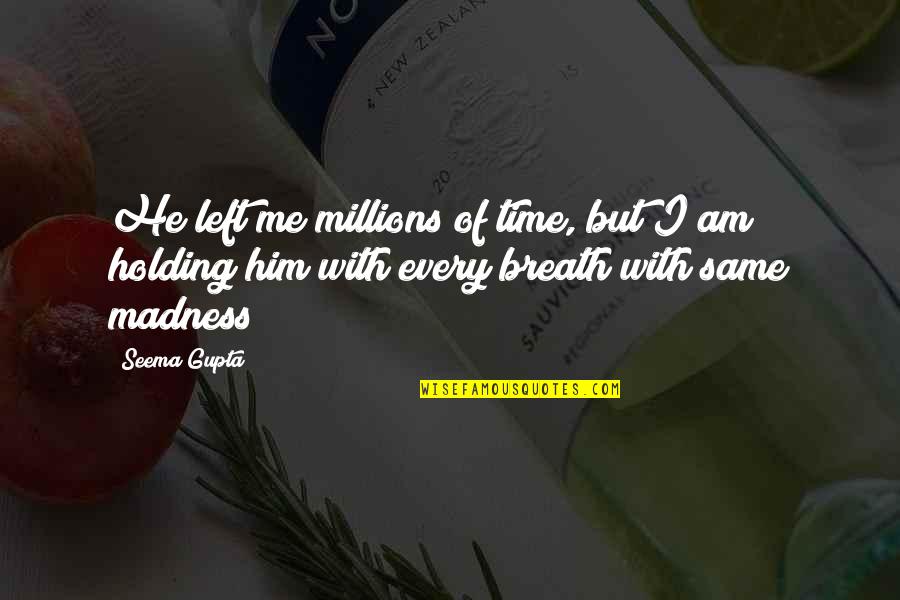 He left me millions of time, but I am holding him with every breath with same madness —
Seema Gupta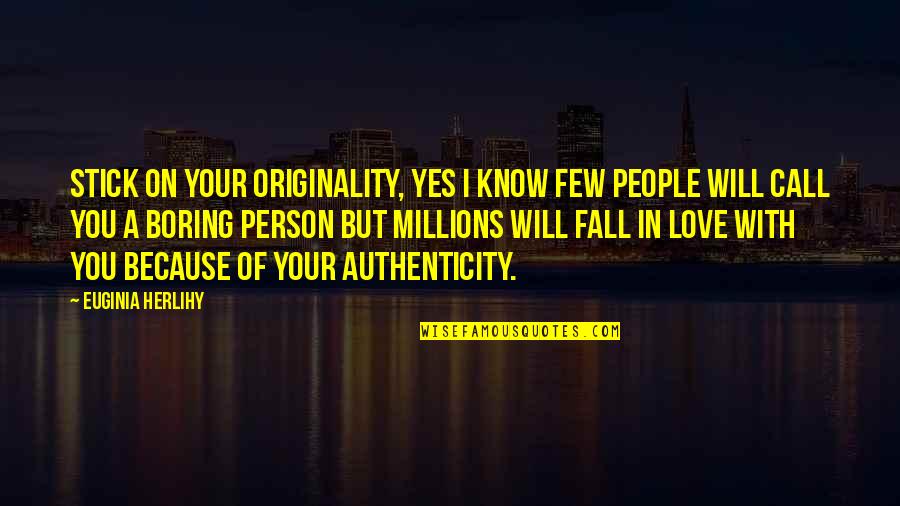 Stick on your originality, yes I know few people will call you a boring person but millions will fall in love with you because of your authenticity. —
Euginia Herlihy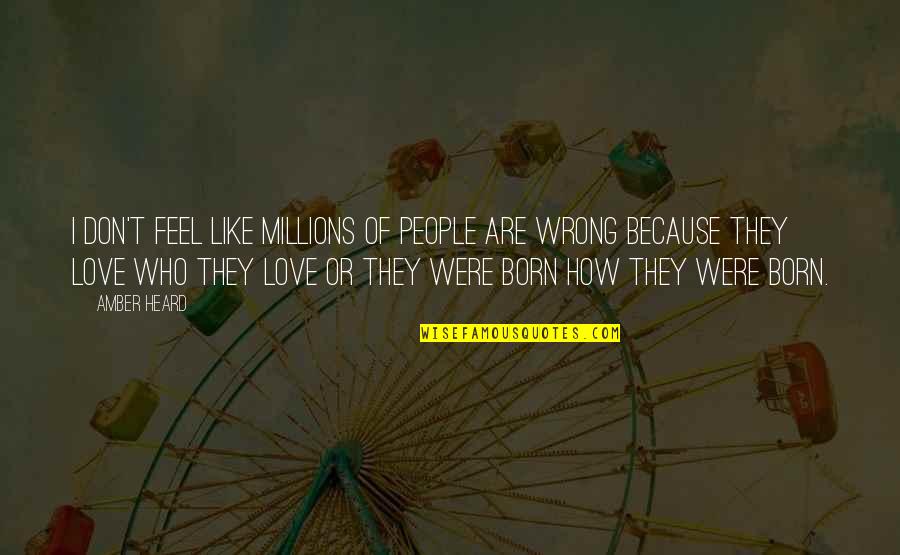 I don't feel like millions of people are wrong because they love who they love or they were born how they were born. —
Amber Heard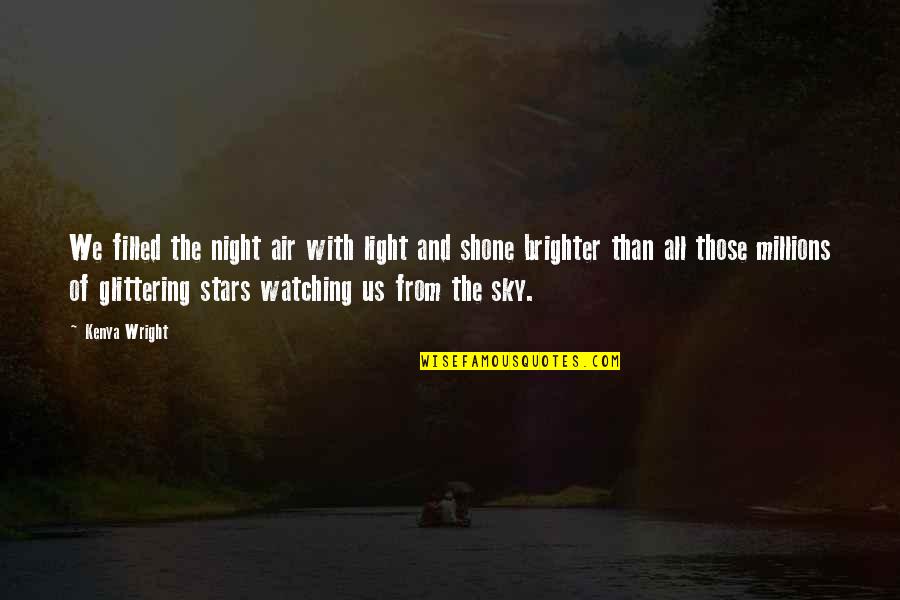 We filled the night air with light and shone brighter than all those millions of glittering stars watching us from the sky. —
Kenya Wright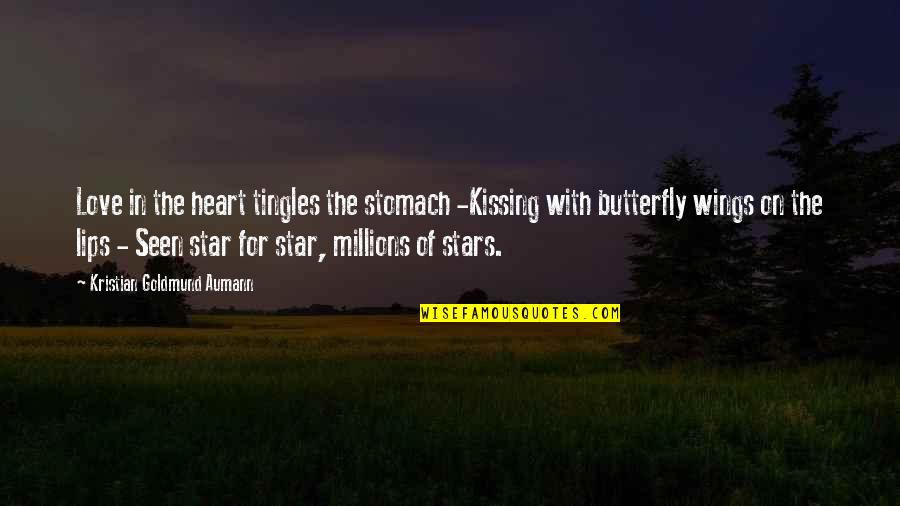 Love in the heart tingles the stomach -
Kissing with butterfly wings on the lips -
Seen star for star, millions of stars. —
Kristian Goldmund Aumann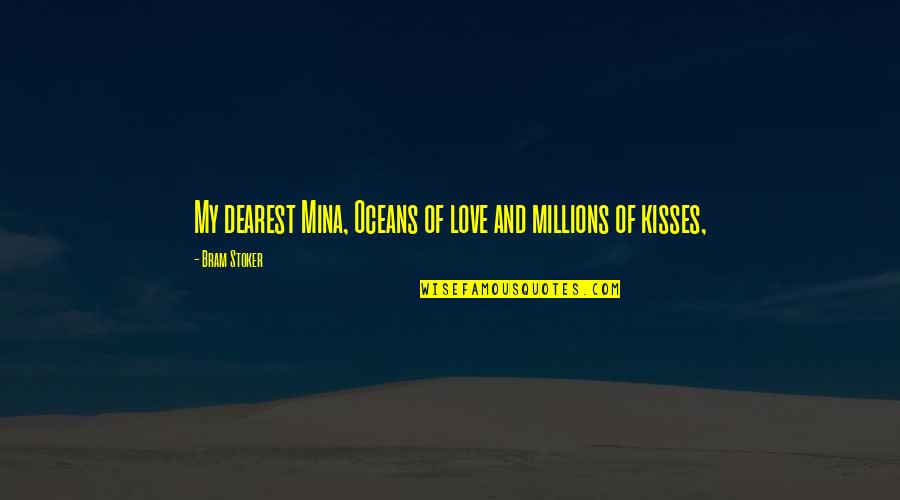 My dearest Mina, Oceans of love and millions of kisses, —
Bram Stoker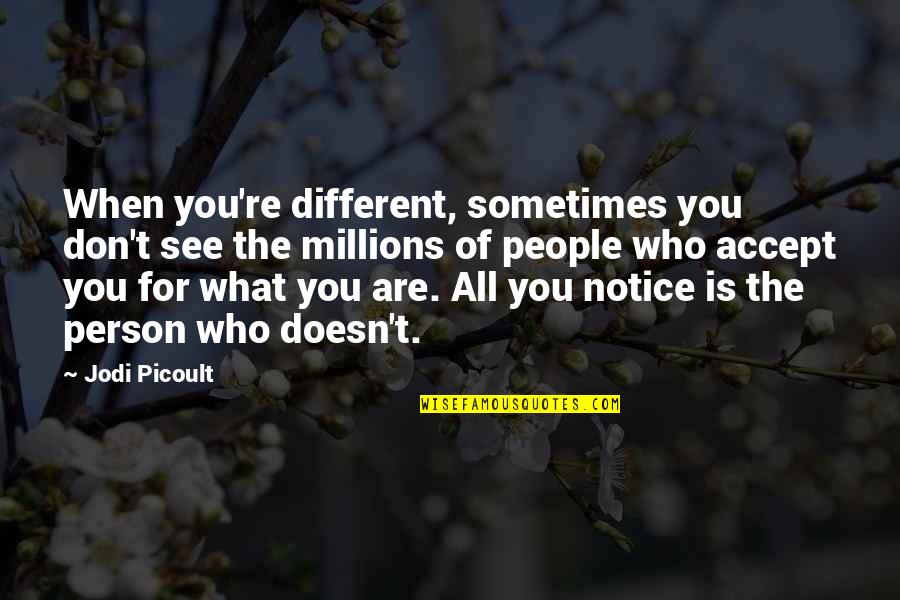 When you're different, sometimes you don't see the millions of people who accept you for what you are. All you notice is the person who doesn't. —
Jodi Picoult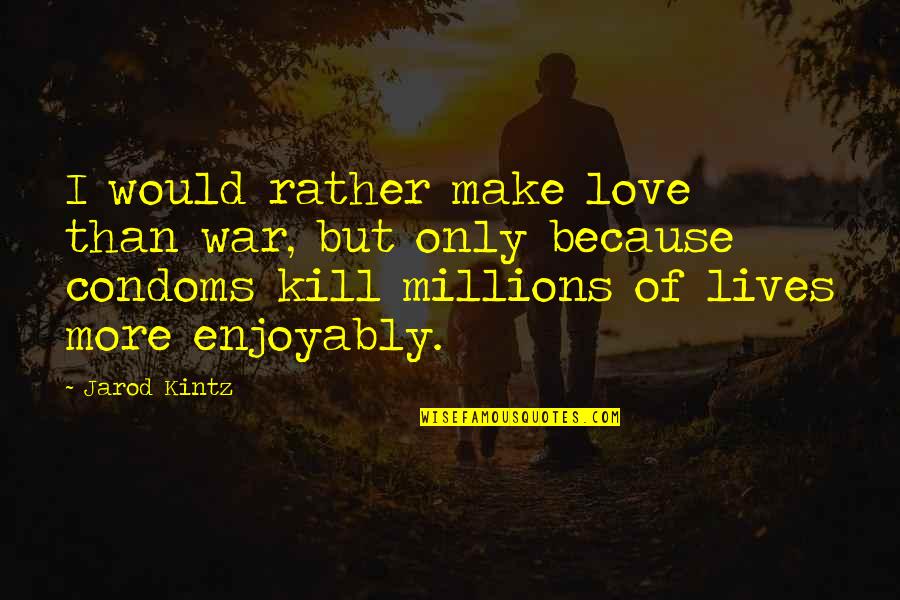 I would rather make love than war, but only because condoms kill millions of lives more enjoyably. —
Jarod Kintz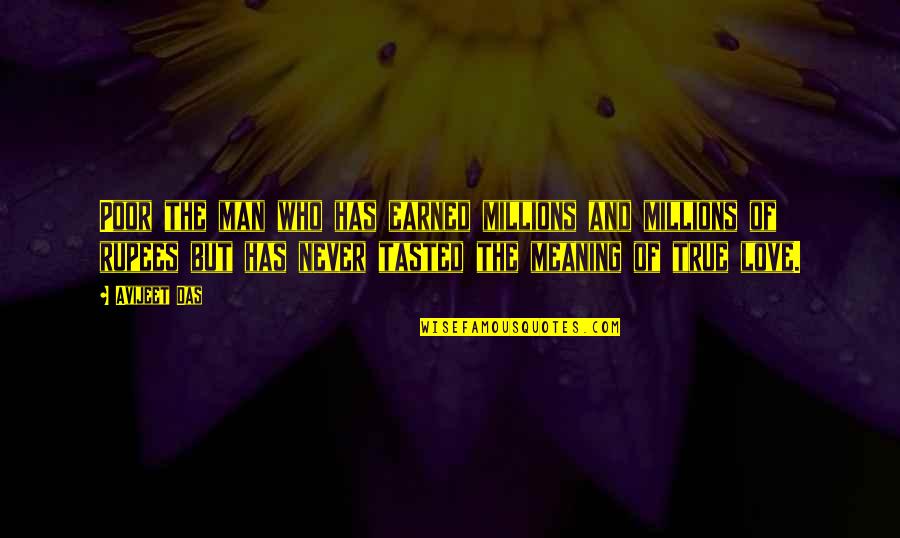 Poor the man who has earned millions and millions of rupees but has never tasted the meaning of true love. —
Avijeet Das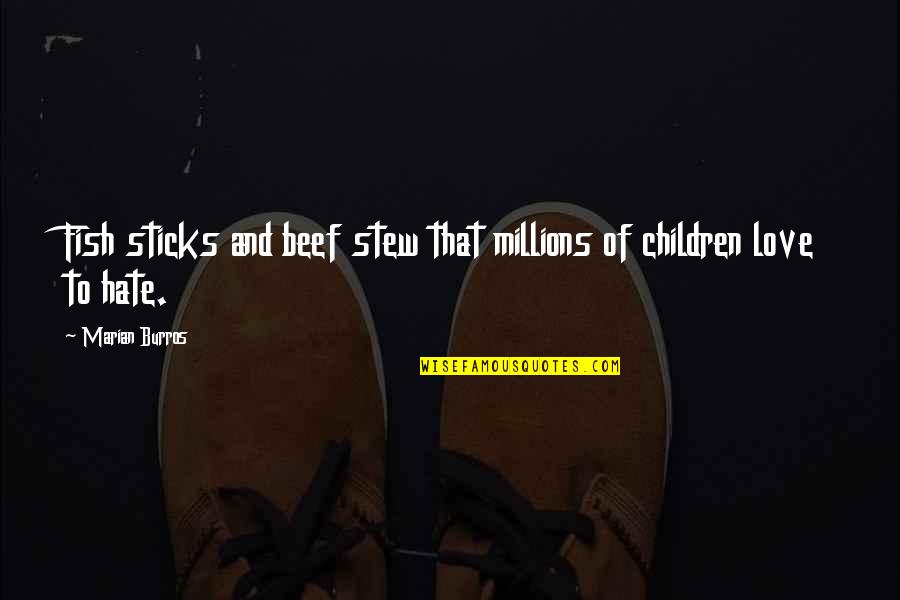 Fish sticks and beef stew that millions of children love to hate. —
Marian Burros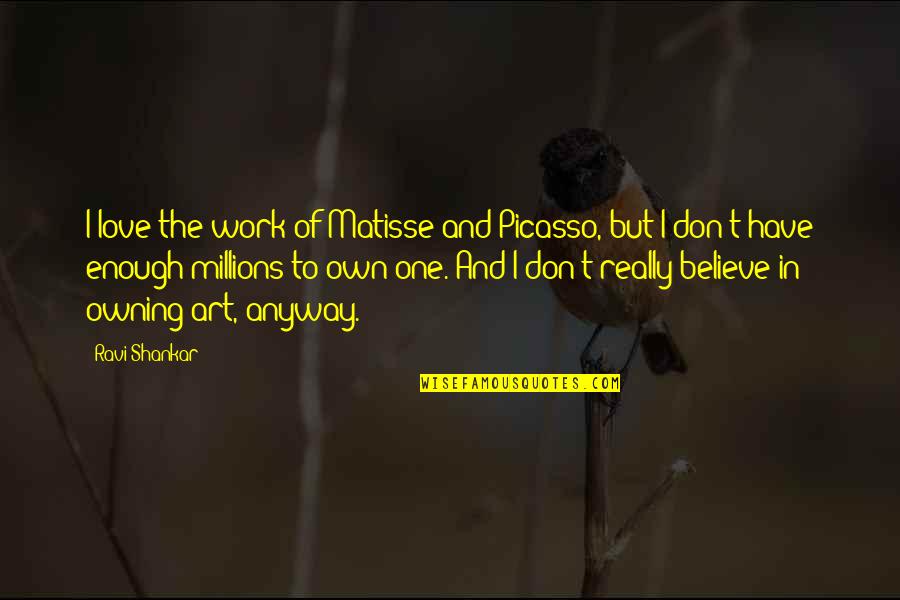 I love the work of Matisse and Picasso, but I don't have enough millions to own one. And I don't really believe in owning art, anyway. —
Ravi Shankar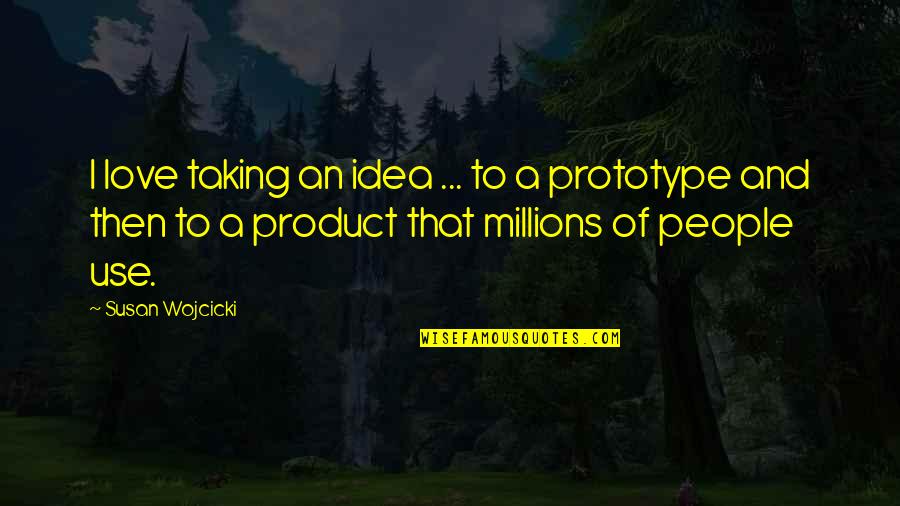 I love taking an idea ... to a prototype and then to a product that millions of people use. —
Susan Wojcicki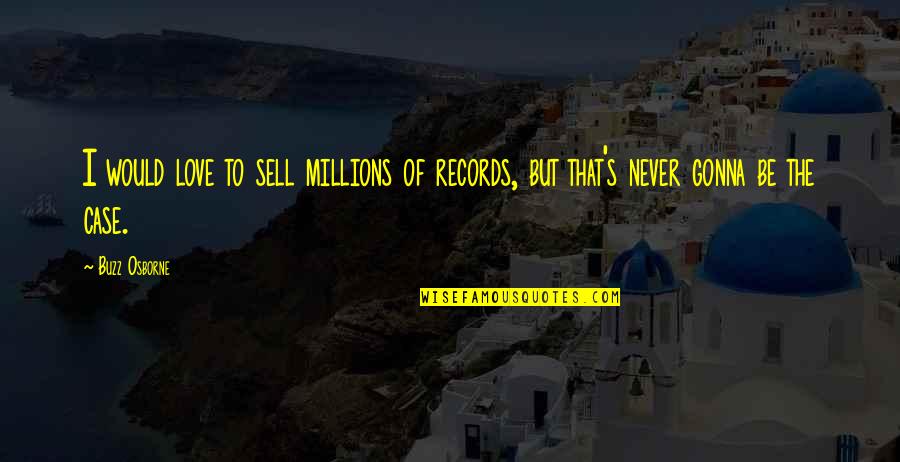 I would love to sell millions of records, but that's never gonna be the case. —
Buzz Osborne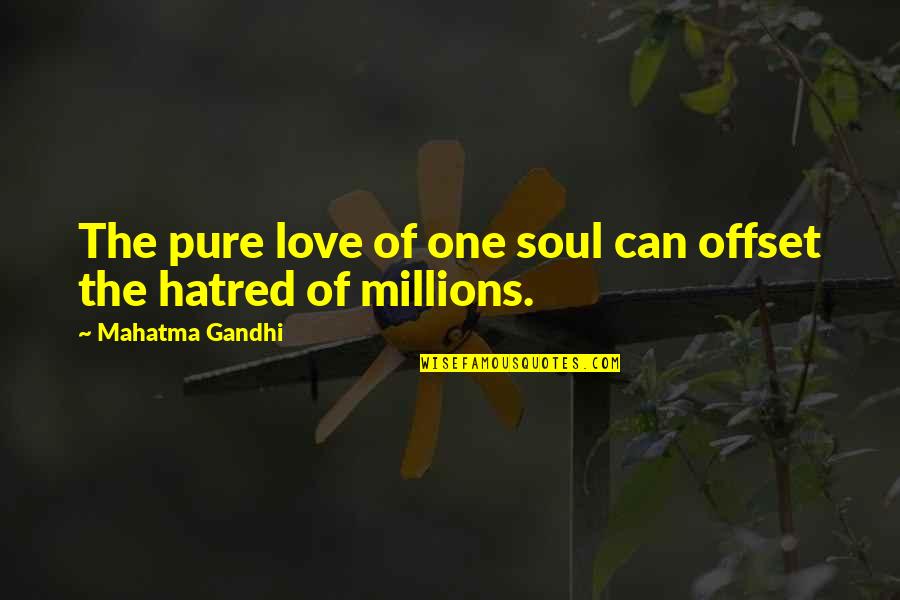 The pure love of one soul can offset the hatred of millions. —
Mahatma Gandhi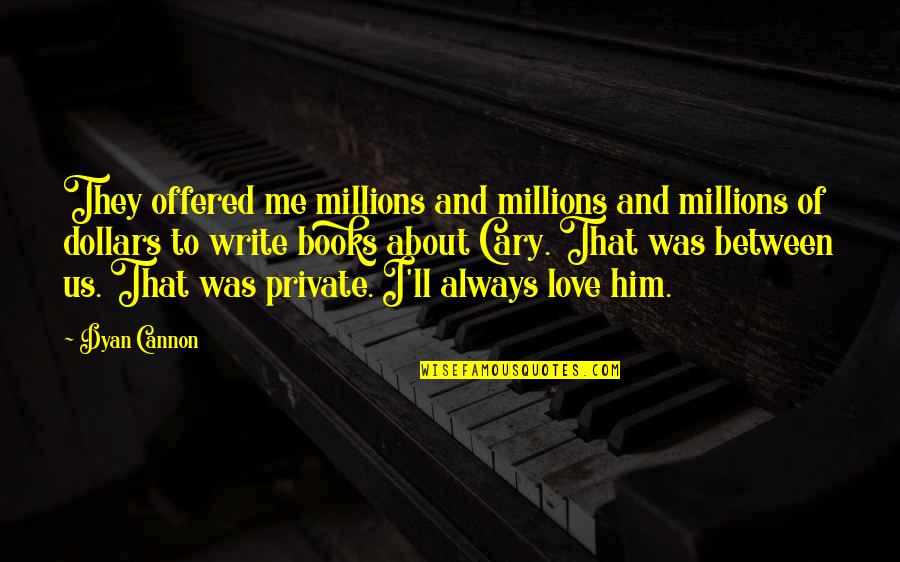 They offered me millions and millions and millions of dollars to write books about Cary. That was between us. That was private. I'll always love him. —
Dyan Cannon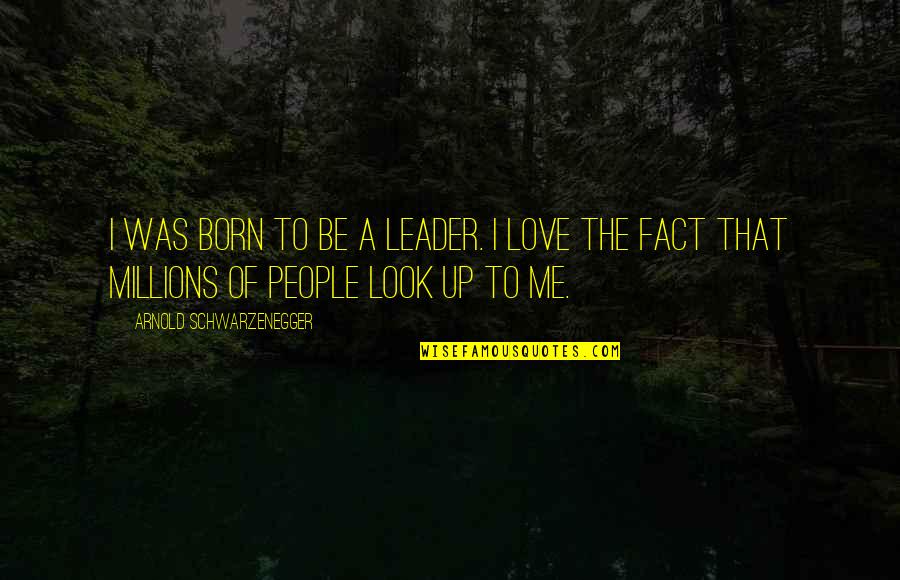 I was born to be a leader. I love the fact that millions of people look up to me. —
Arnold Schwarzenegger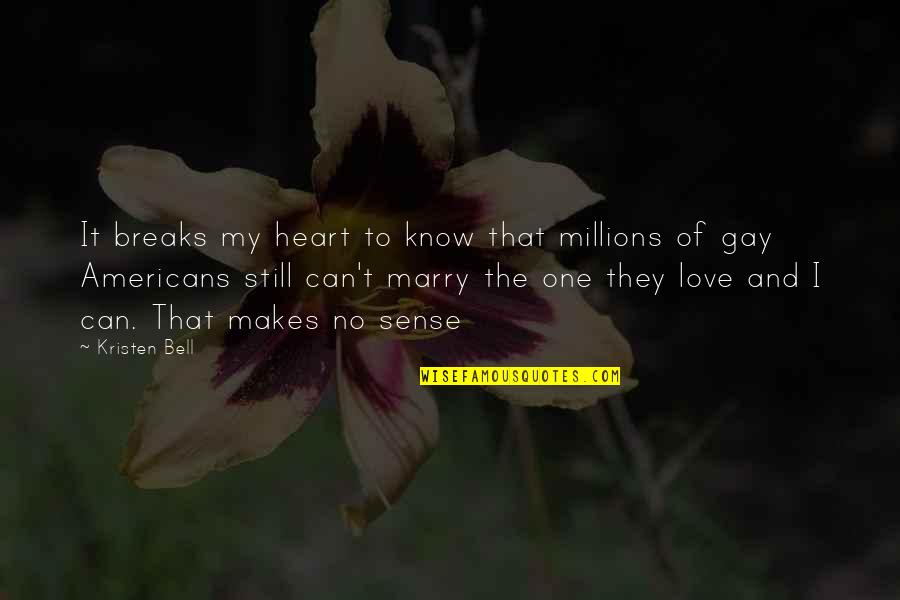 It breaks my heart to know that millions of gay Americans still can't marry the one they love and I can. That makes no sense —
Kristen Bell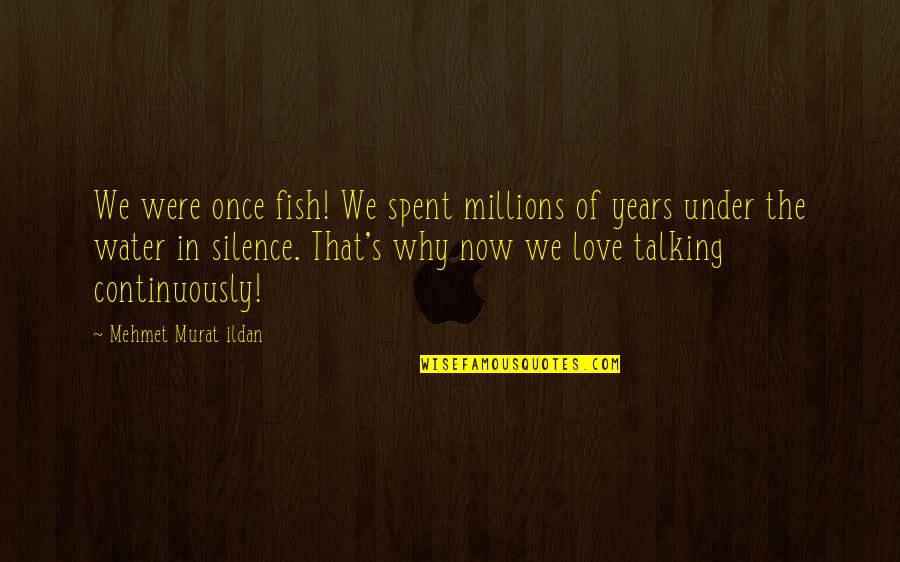 We were once fish! We spent millions of years under the water in silence. That's why now we love talking continuously! —
Mehmet Murat Ildan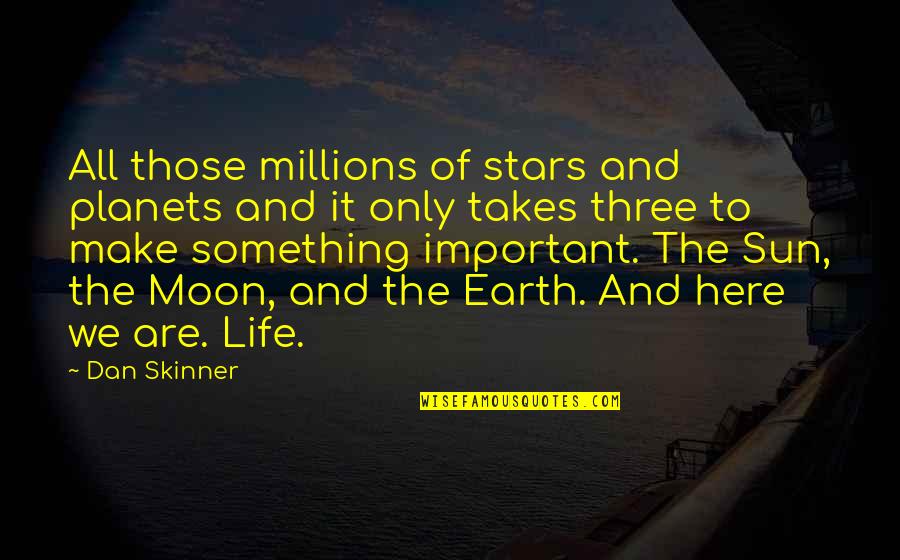 All those millions of stars and planets and it only takes three to make something important. The Sun, the Moon, and the Earth. And here we are. Life. —
Dan Skinner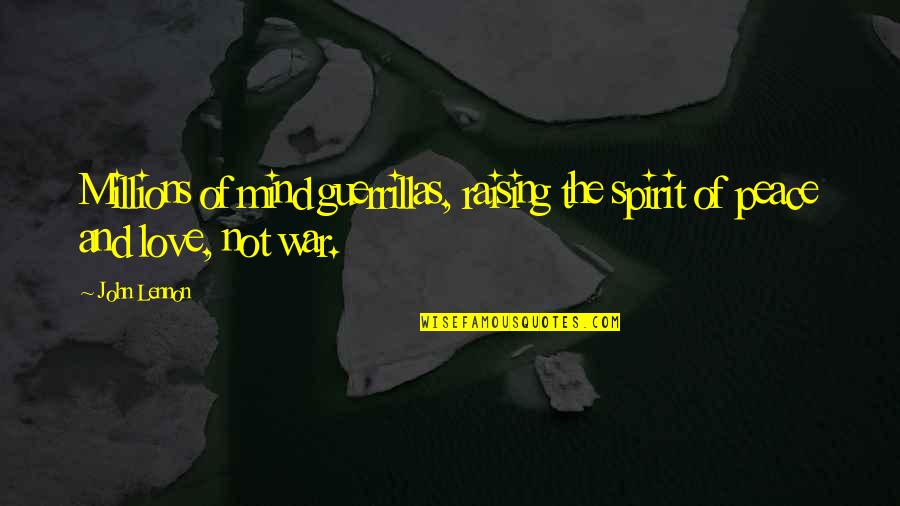 Millions of mind guerrillas, raising the spirit of peace and love, not war. —
John Lennon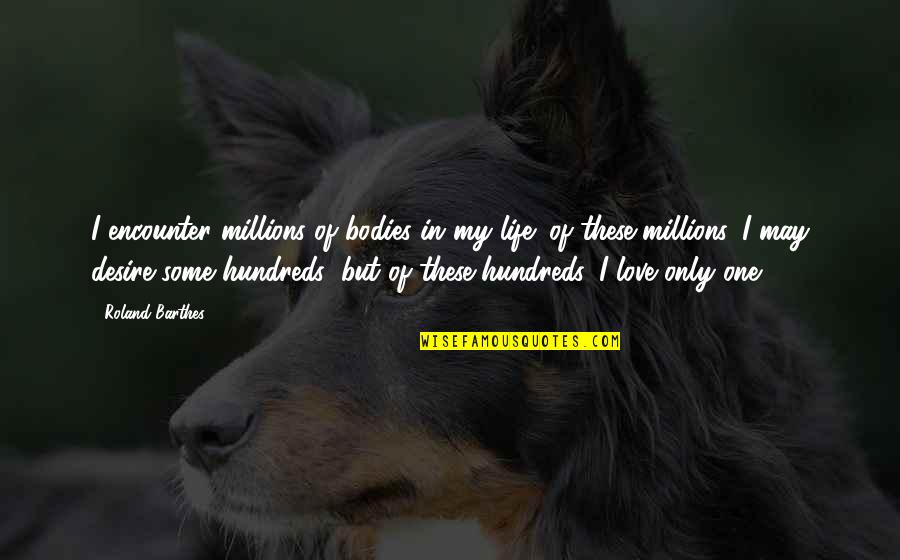 I encounter millions of bodies in my life; of these millions, I may desire some hundreds; but of these hundreds, I love only one. —
Roland Barthes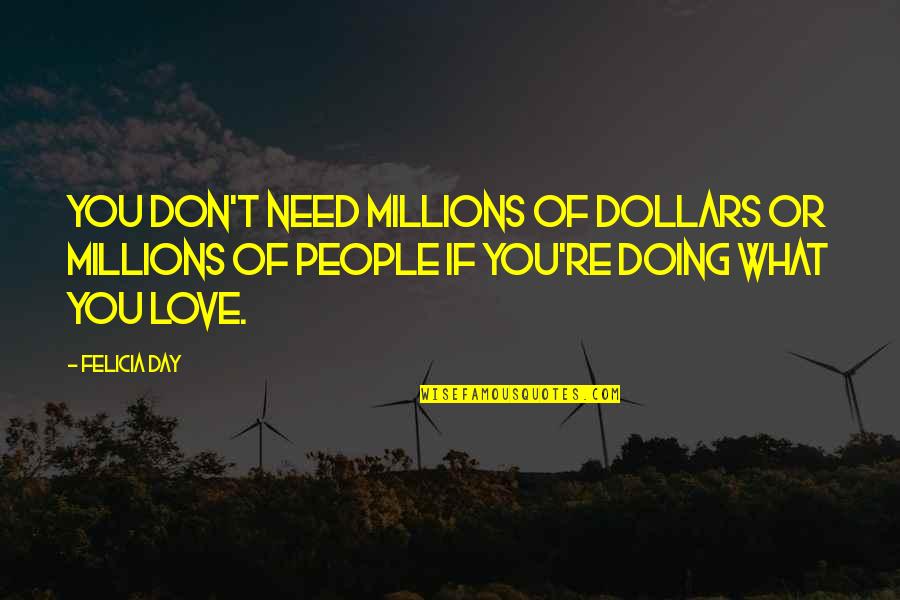 You don't need millions of dollars or millions of people if you're doing what you love. —
Felicia Day