Meg Ryan Quotes
Collection of top 37 famous quotes about Meg Ryan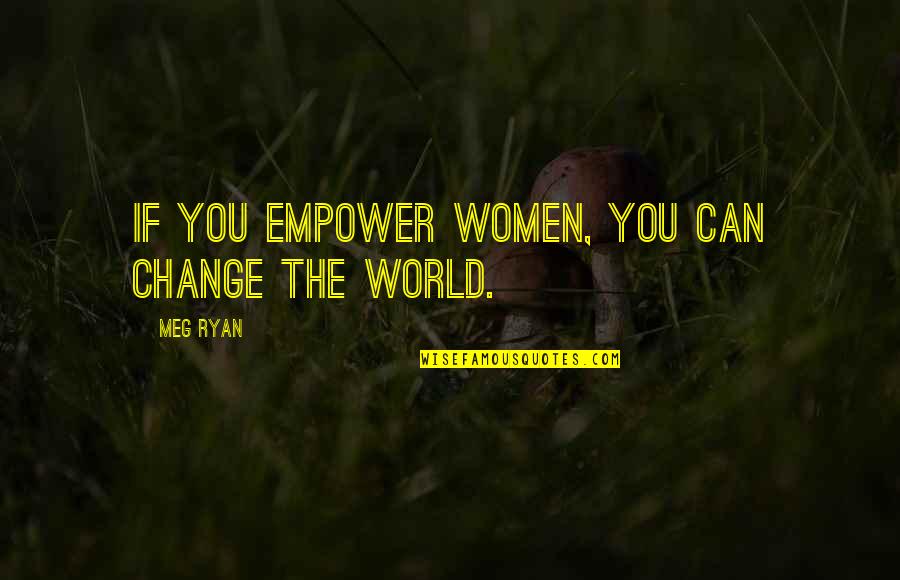 If you empower women, you can change the world.
—
Meg Ryan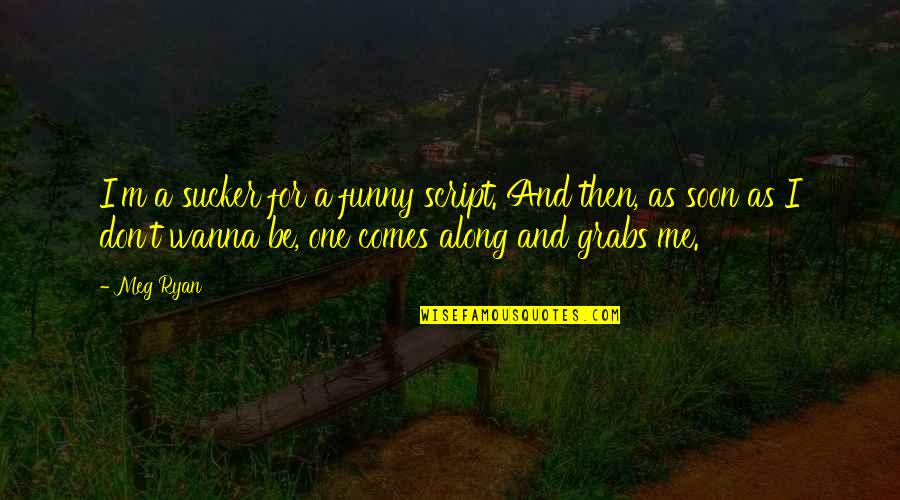 I'm a sucker for a funny script. And then, as soon as I don't wanna be, one comes along and grabs me.
—
Meg Ryan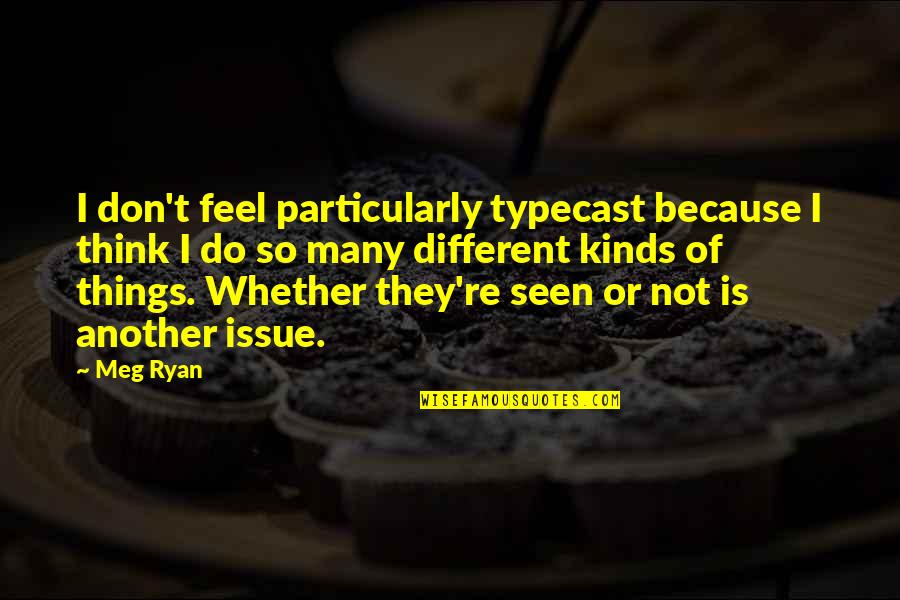 I don't feel particularly typecast because I think I do so many different kinds of things. Whether they're seen or not is another issue.
—
Meg Ryan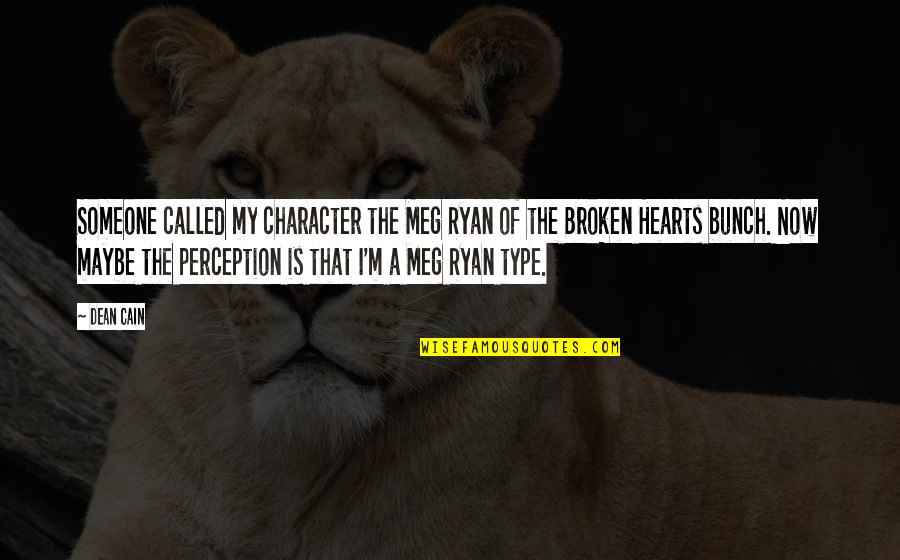 Someone called my character the Meg Ryan of the Broken Hearts bunch. Now maybe the perception is that I'm a Meg Ryan type. —
Dean Cain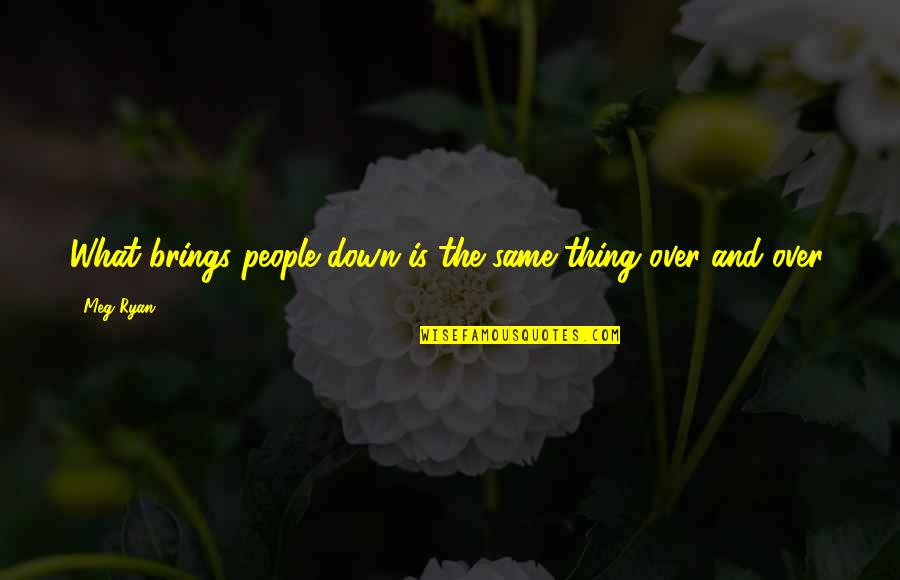 What brings people down is the same thing over and over. —
Meg Ryan
I love what you might call brutal elegance. Where form and function are really obvious. There is nothing easily broken in this house. —
Meg Ryan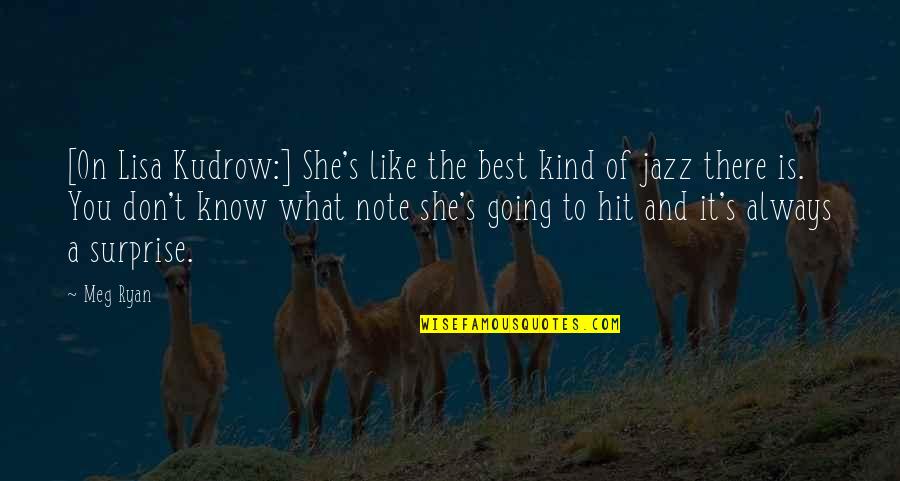 [On Lisa Kudrow:] She's like the best kind of jazz there is. You don't know what note she's going to hit and it's always a surprise. —
Meg Ryan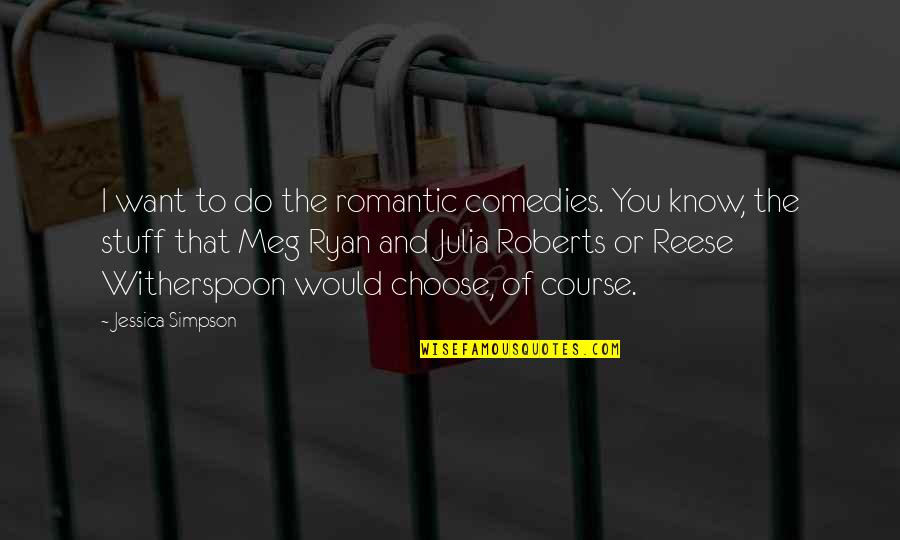 I want to do the romantic comedies. You know, the stuff that Meg Ryan and Julia Roberts or Reese Witherspoon would choose, of course. —
Jessica Simpson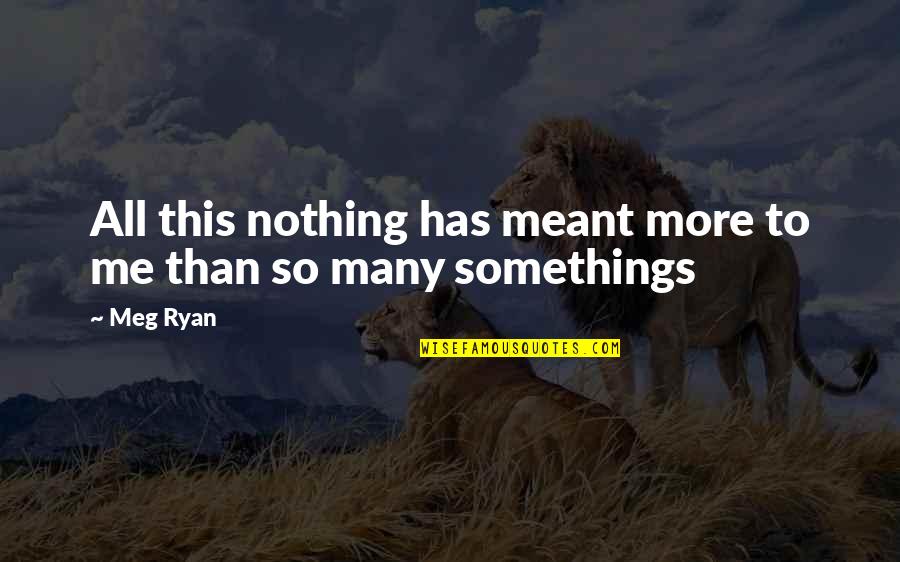 All this nothing has meant more to me than so many somethings —
Meg Ryan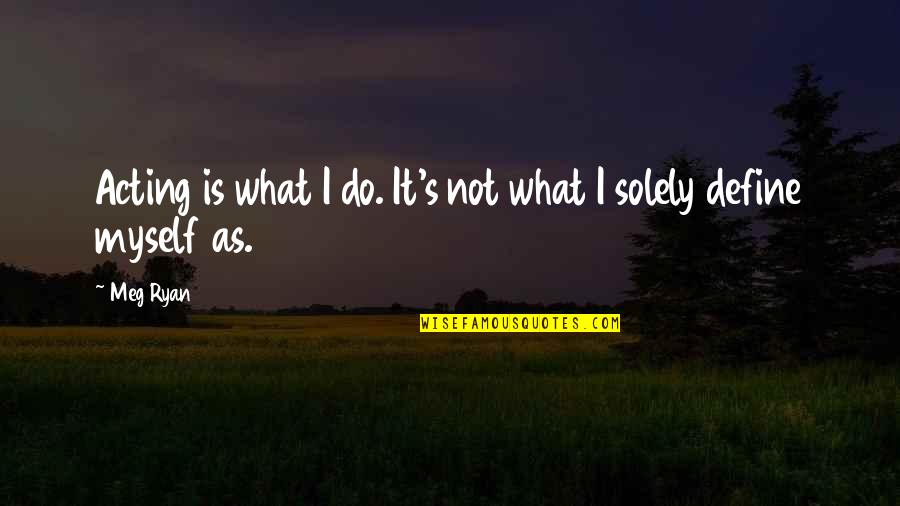 Acting is what I do. It's not what I solely define myself as. —
Meg Ryan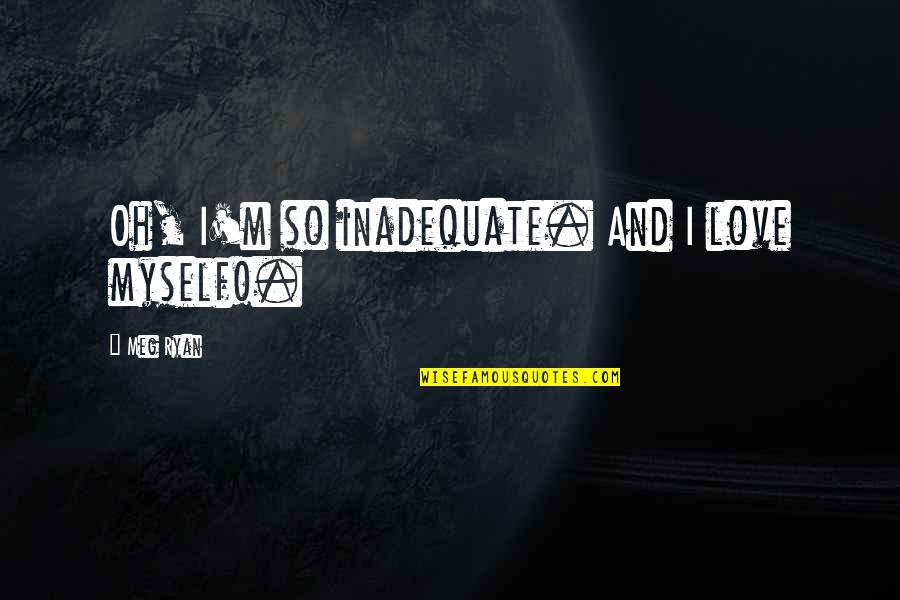 Oh, I'm so inadequate. And I love myself!. —
Meg Ryan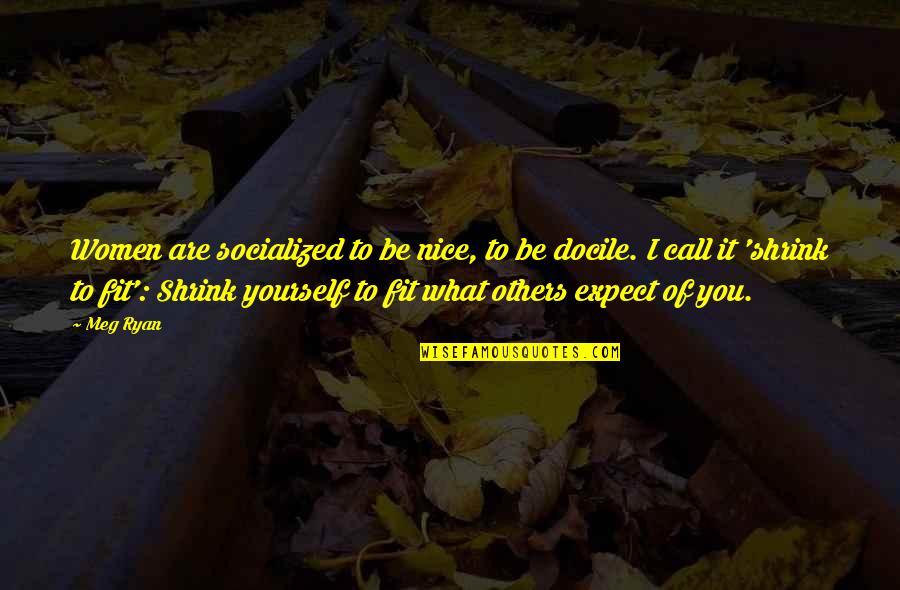 Women are socialized to be nice, to be docile. I call it 'shrink to fit': Shrink yourself to fit what others expect of you. —
Meg Ryan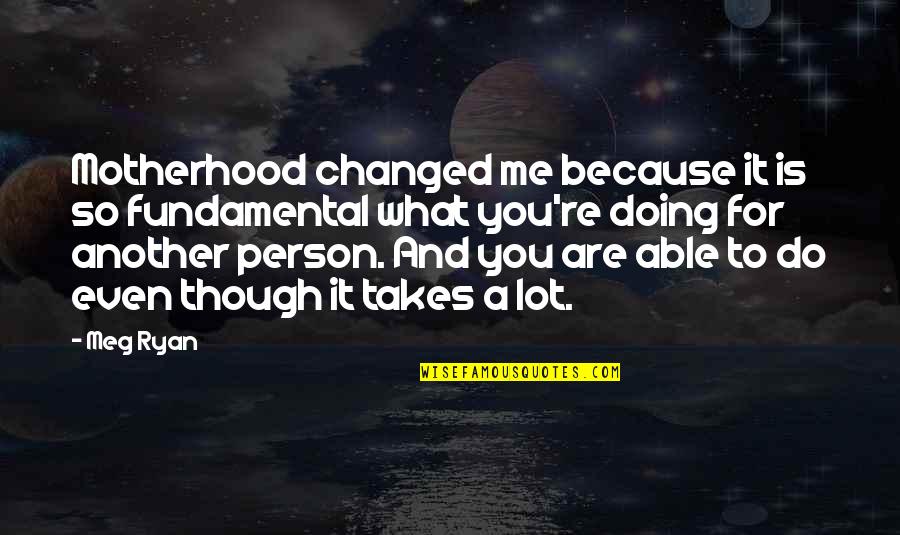 Motherhood changed me because it is so fundamental what you're doing for another person. And you are able to do even though it takes a lot. —
Meg Ryan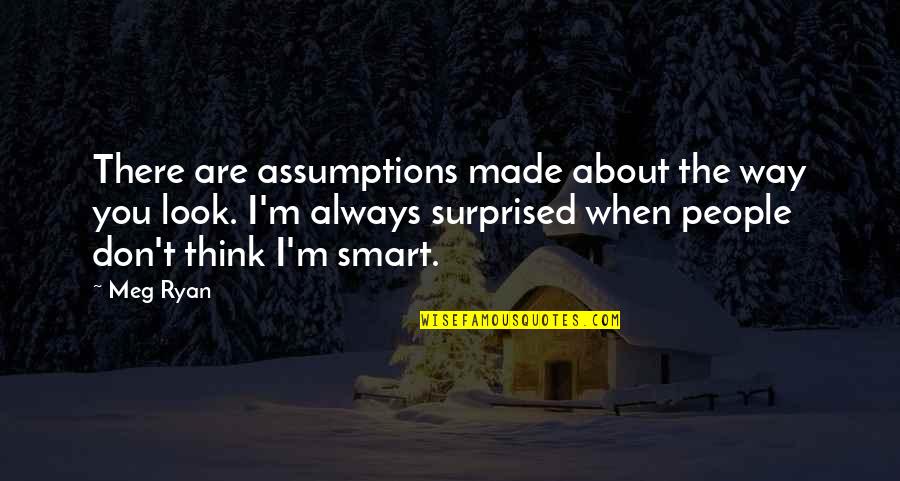 There are assumptions made about the way you look. I'm always surprised when people don't think I'm smart. —
Meg Ryan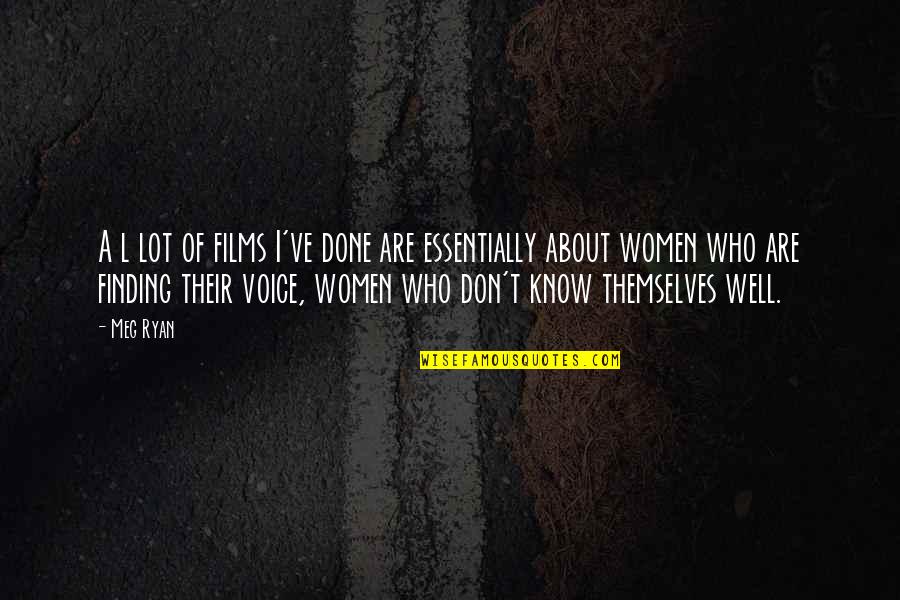 A l lot of films I've done are essentially about women who are finding their voice, women who don't know themselves well. —
Meg Ryan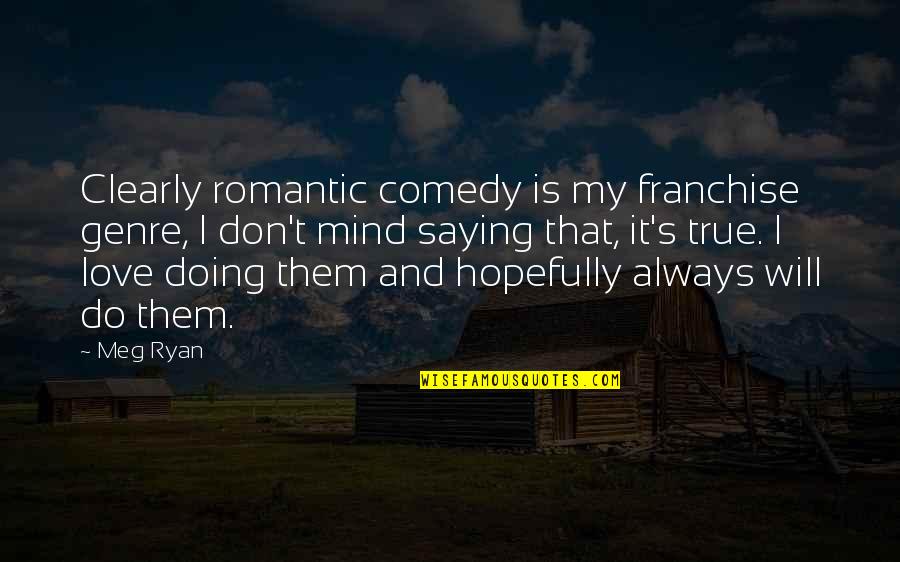 Clearly romantic comedy is my franchise genre, I don't mind saying that, it's true. I love doing them and hopefully always will do them. —
Meg Ryan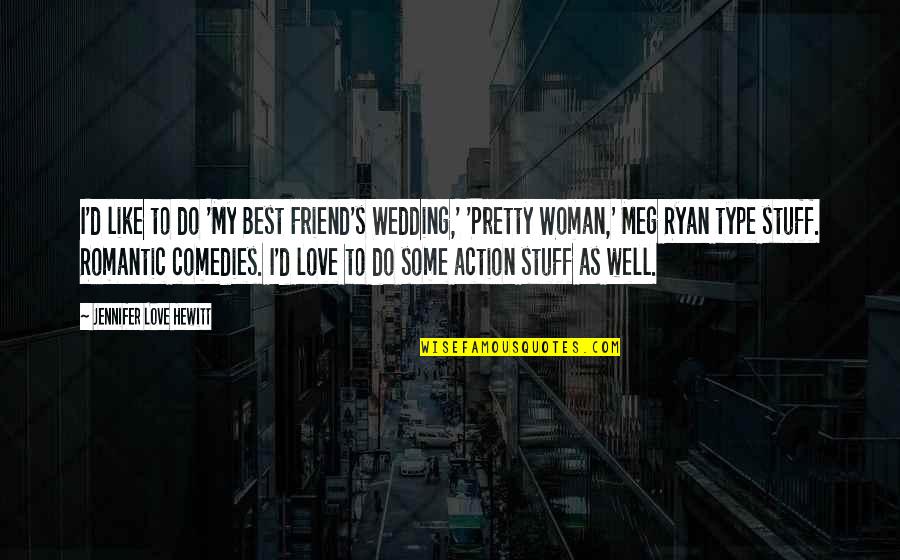 I'd like to do 'My Best Friend's Wedding,' 'Pretty Woman,' Meg Ryan type stuff. Romantic comedies. I'd love to do some action stuff as well. —
Jennifer Love Hewitt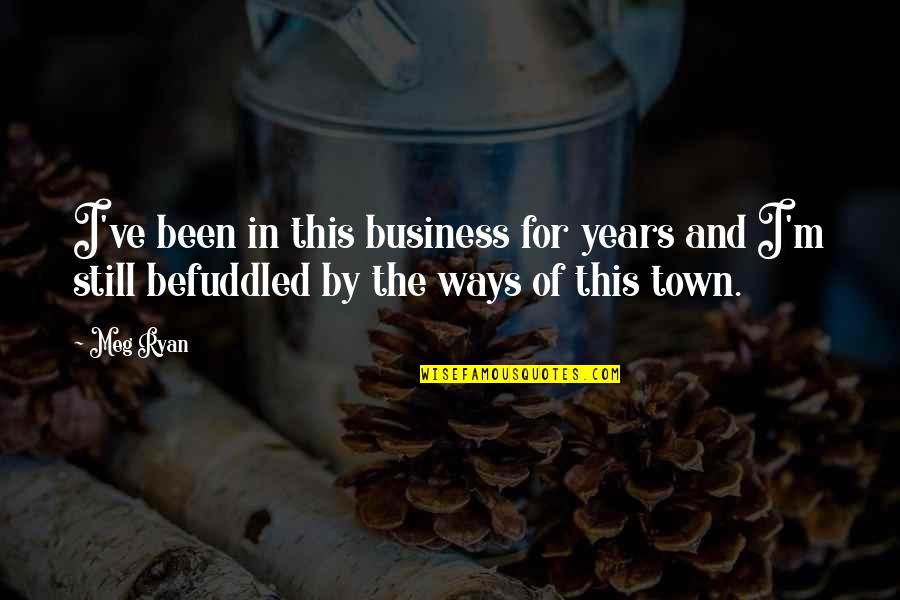 I've been in this business for years and I'm still befuddled by the ways of this town. —
Meg Ryan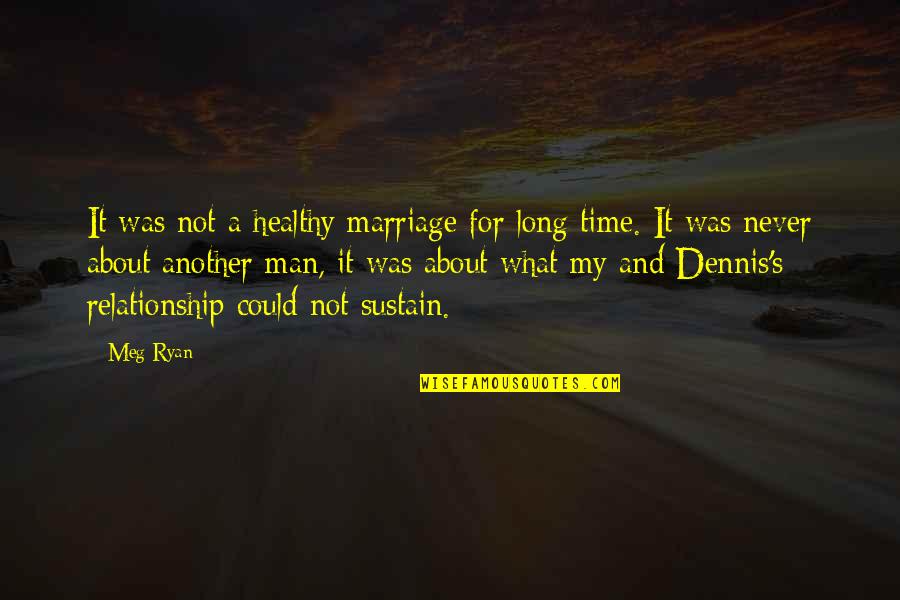 It was not a healthy marriage for long time. It was never about another man, it was about what my and Dennis's relationship could not sustain. —
Meg Ryan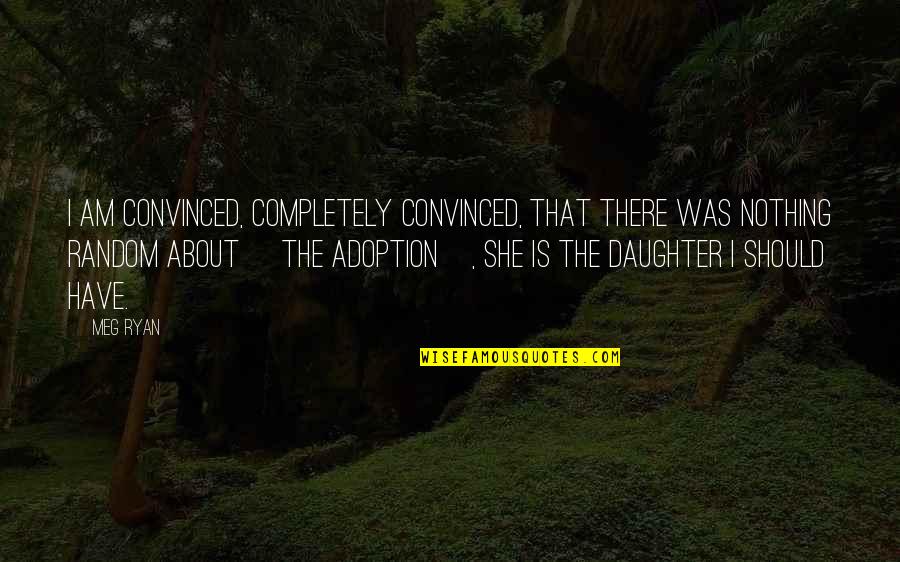 I am convinced, completely convinced, that there was nothing random about [the adoption], she is the daughter I should have. —
Meg Ryan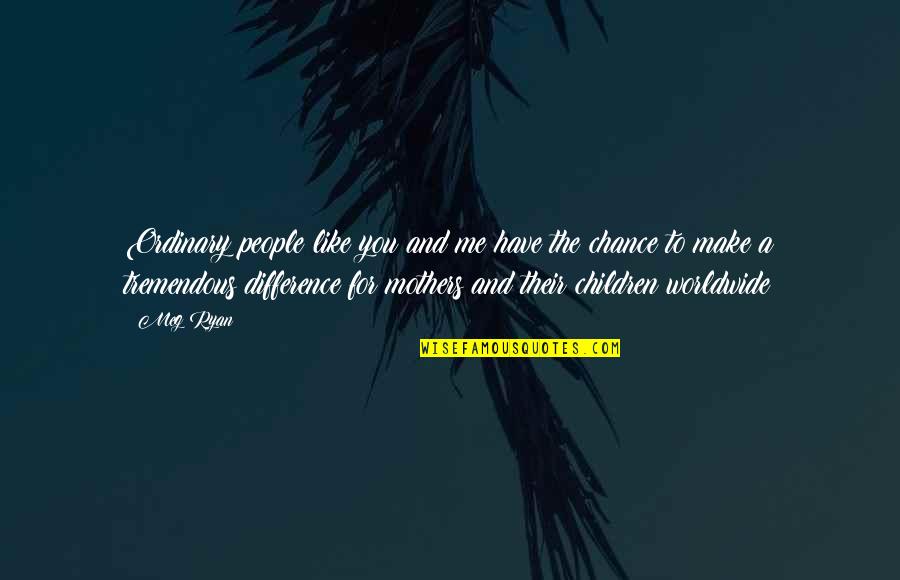 Ordinary people like you and me have the chance to make a tremendous difference for mothers and their children worldwide —
Meg Ryan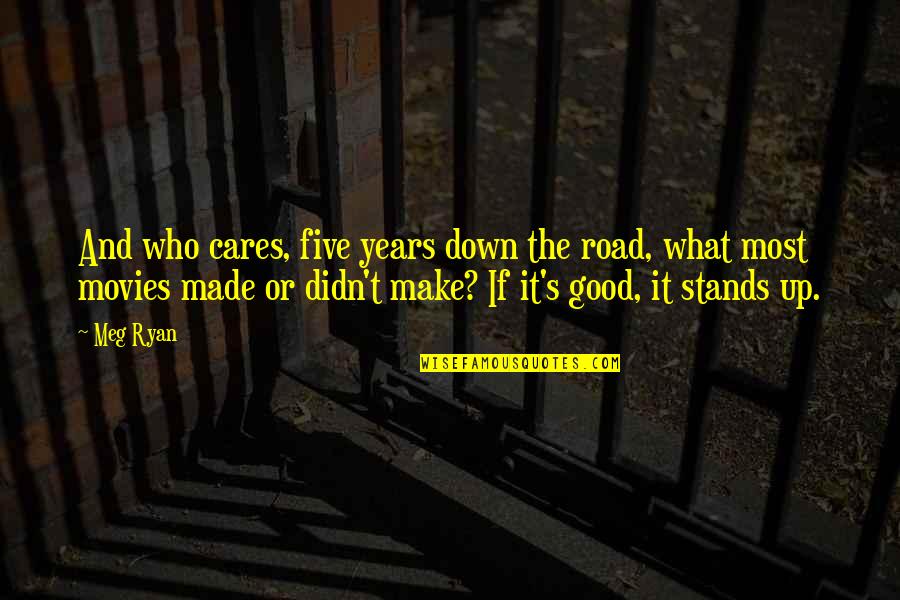 And who cares, five years down the road, what most movies made or didn't make? If it's good, it stands up. —
Meg Ryan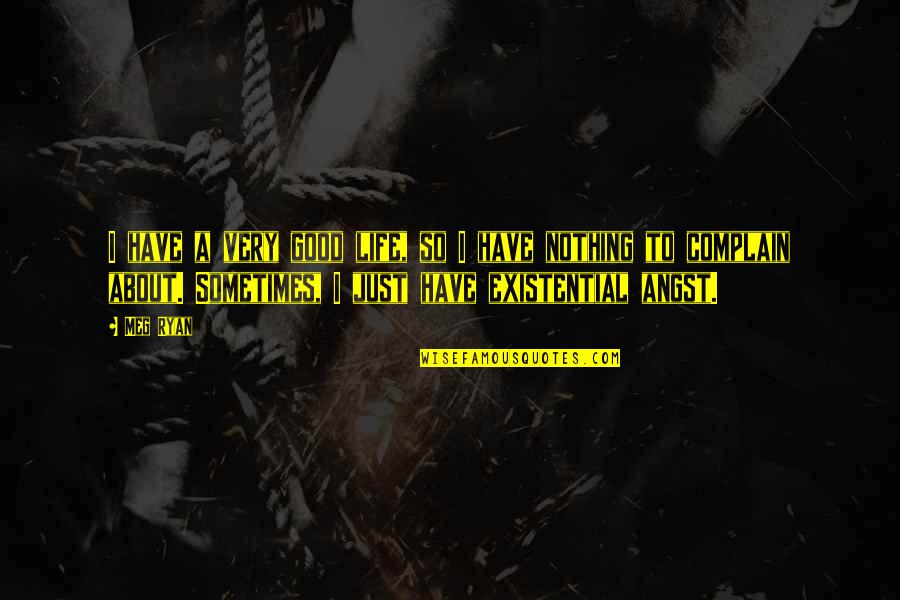 I have a very good life, so I have nothing to complain about. Sometimes, I just have existential angst. —
Meg Ryan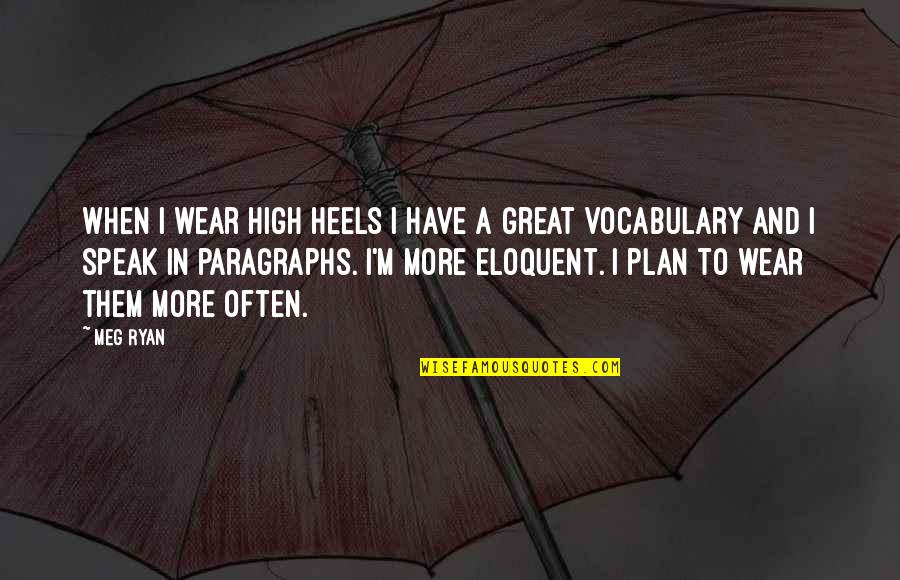 When I wear high heels I have a great vocabulary and I speak in paragraphs. I'm more eloquent. I plan to wear them more often. —
Meg Ryan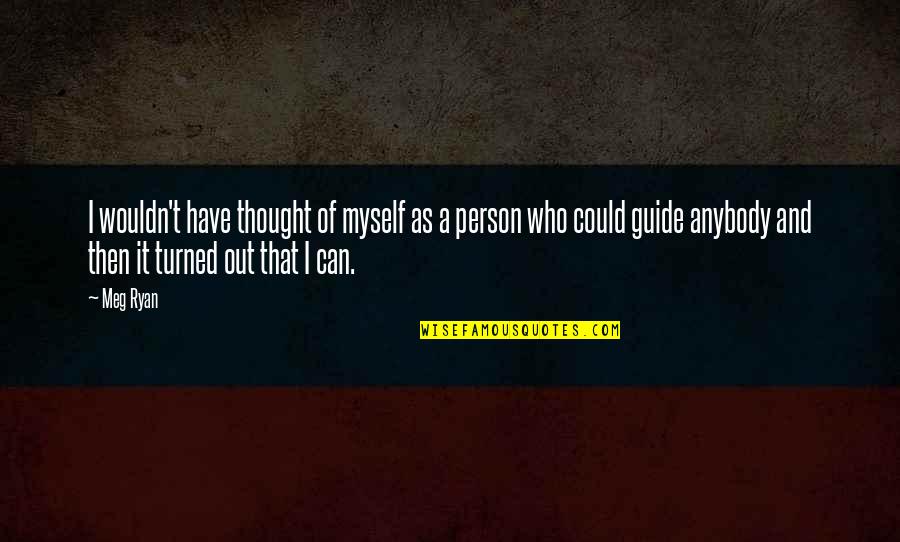 I wouldn't have thought of myself as a person who could guide anybody and then it turned out that I can. —
Meg Ryan
Neither of us, me nor Dennis, is cavalier about a breakup. We both behaved very honorably. —
Meg Ryan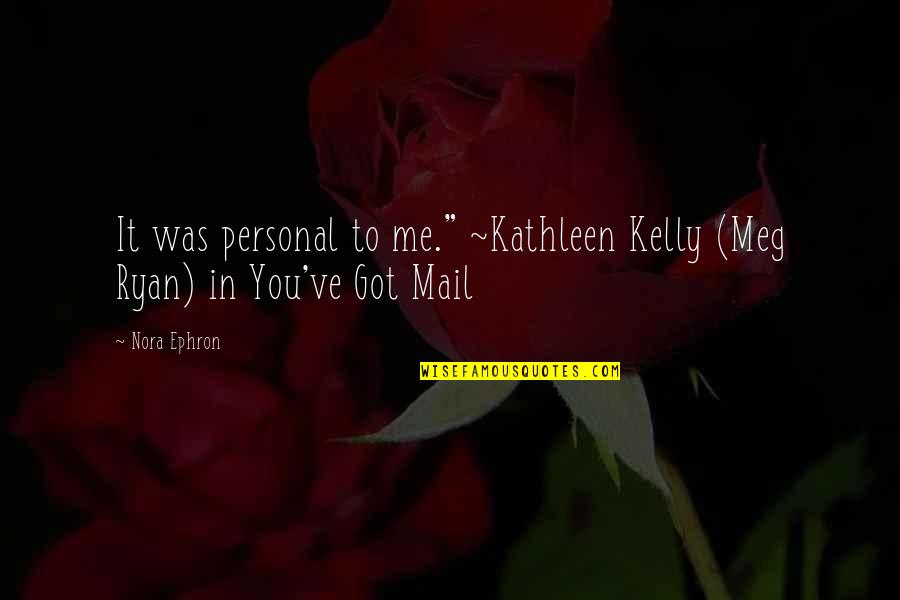 It was personal to me." ~Kathleen Kelly (Meg Ryan) in You've Got Mail —
Nora Ephron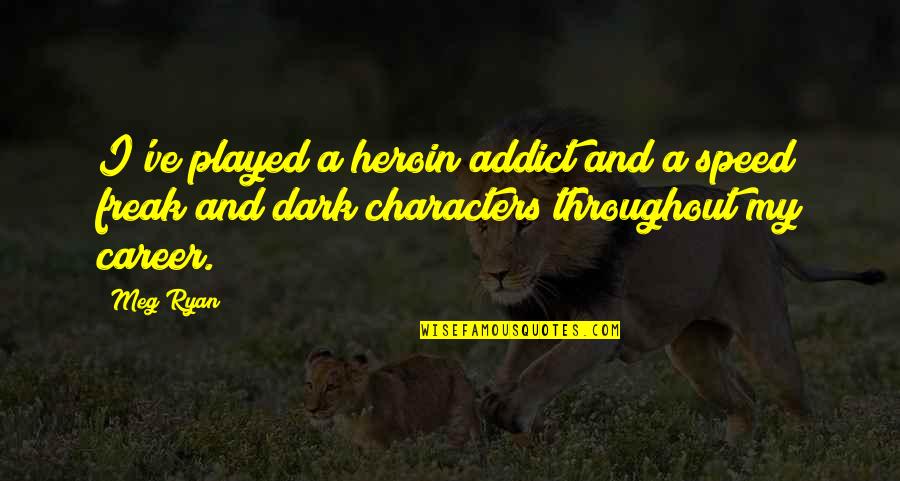 I've played a heroin addict and a speed freak and dark characters throughout my career. —
Meg Ryan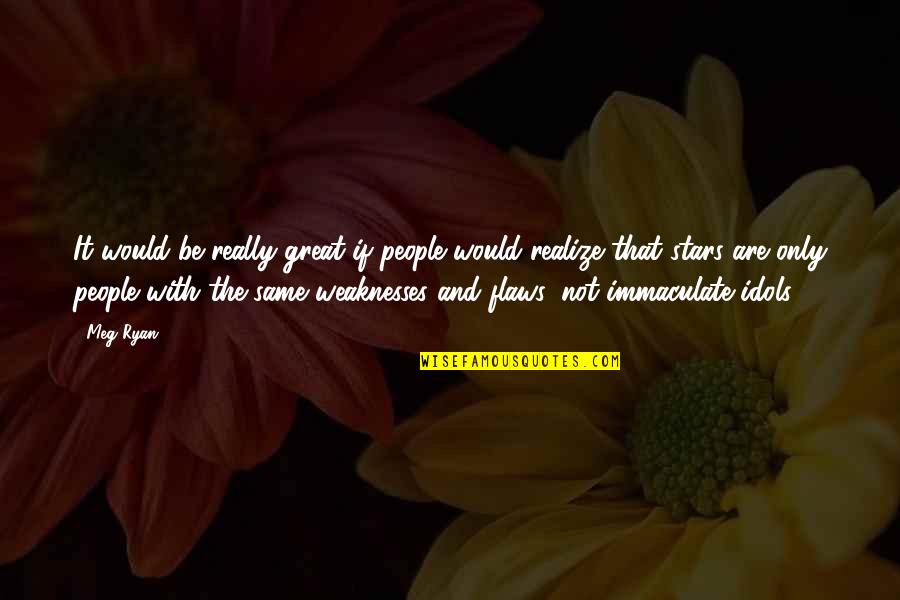 It would be really great if people would realize that stars are only people with the same weaknesses and flaws, not immaculate idols. —
Meg Ryan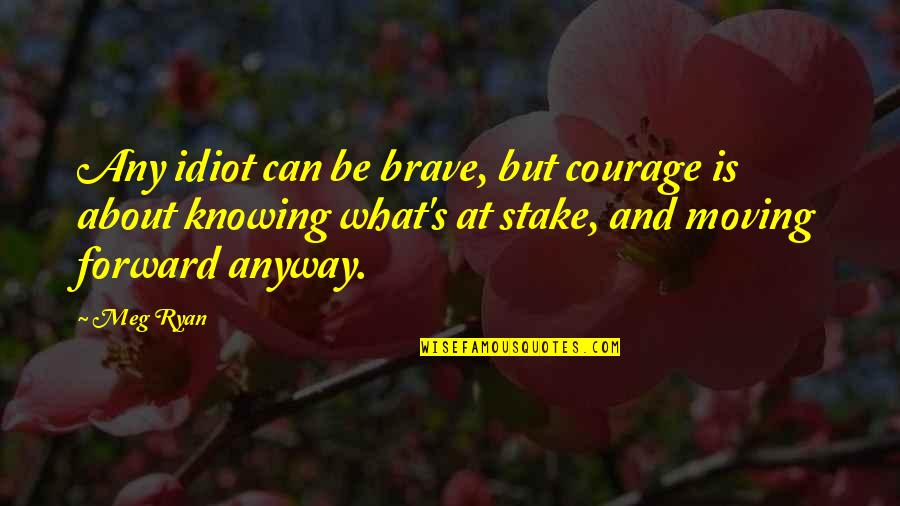 Any idiot can be brave, but courage is about knowing what's at stake, and moving forward anyway. —
Meg Ryan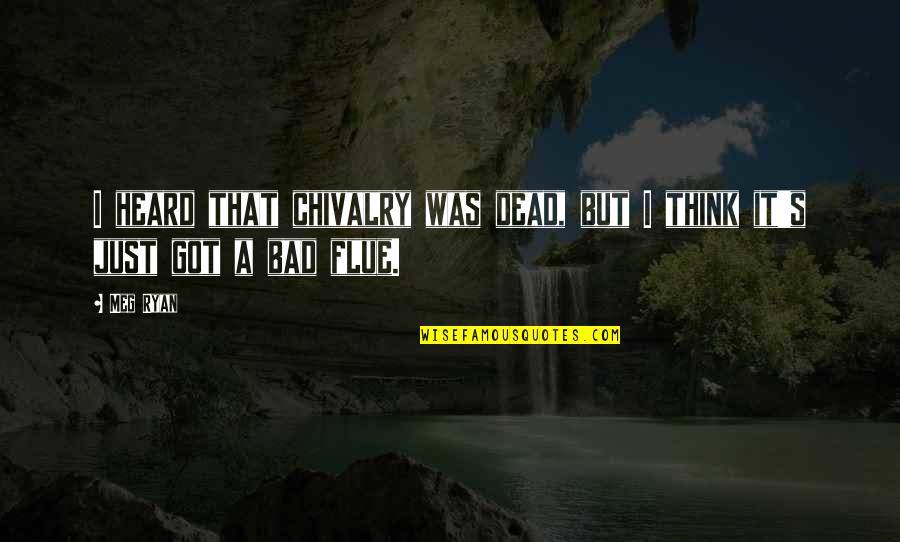 I heard that chivalry was dead, but I think it's just got a bad flue. —
Meg Ryan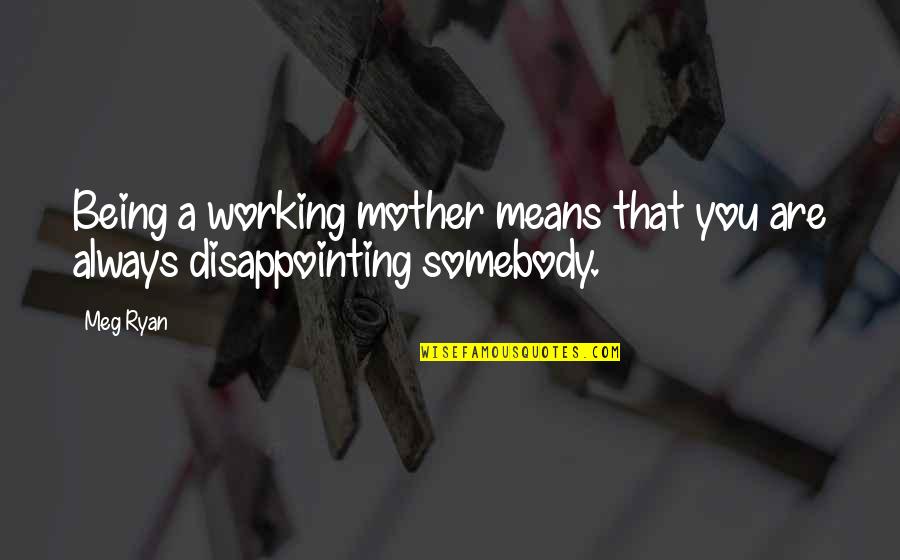 Being a working mother means that you are always disappointing somebody. —
Meg Ryan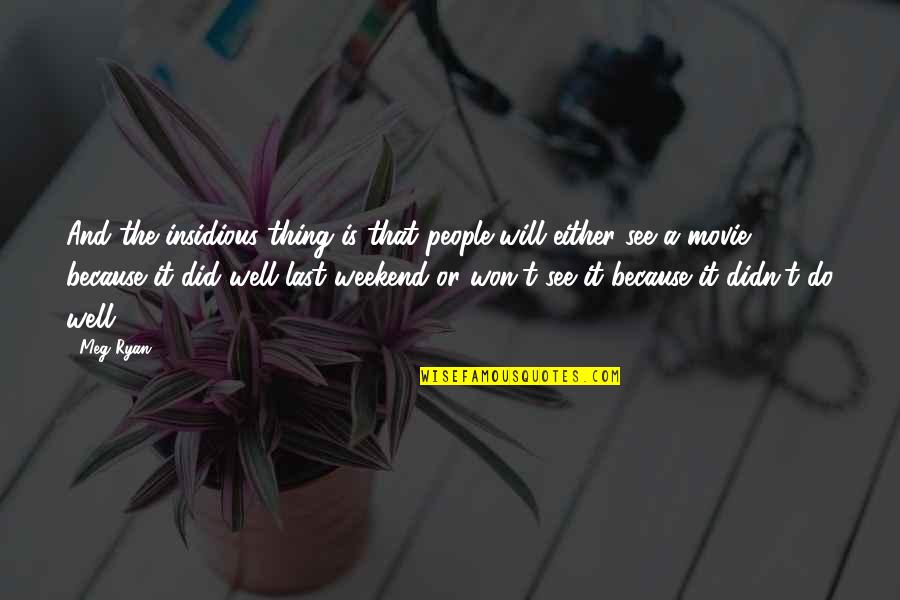 And the insidious thing is that people will either see a movie because it did well last weekend or won't see it because it didn't do well. —
Meg Ryan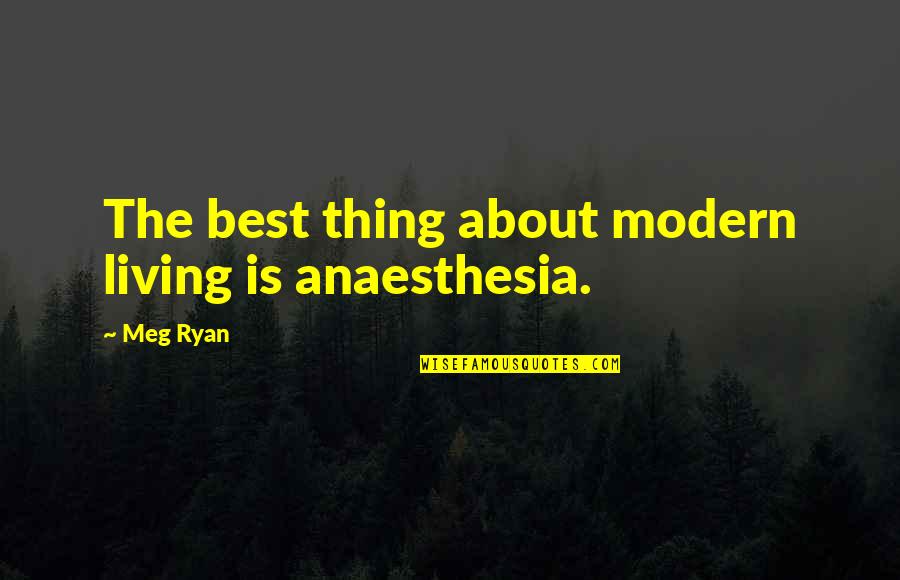 The best thing about modern living is anaesthesia. —
Meg Ryan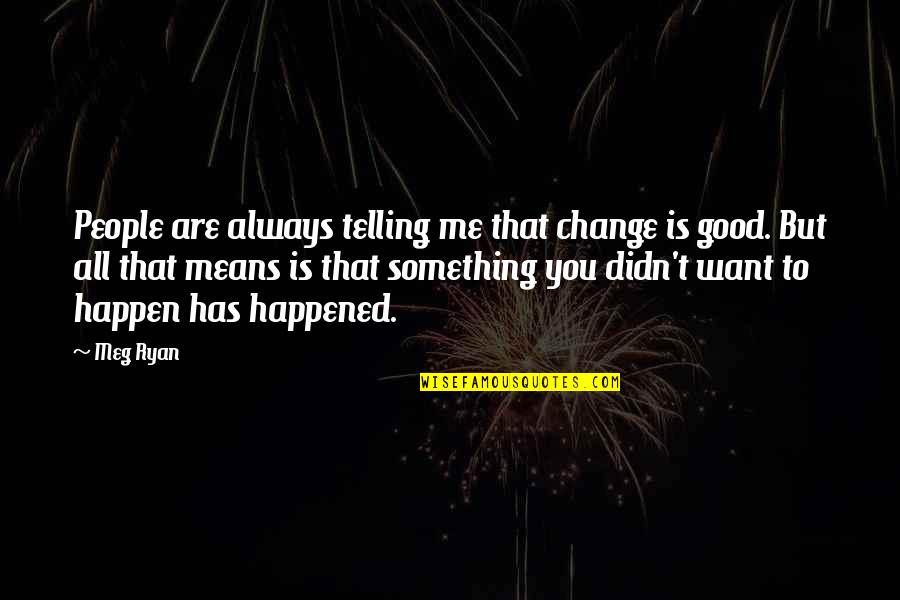 People are always telling me that change is good. But all that means is that something you didn't want to happen has happened. —
Meg Ryan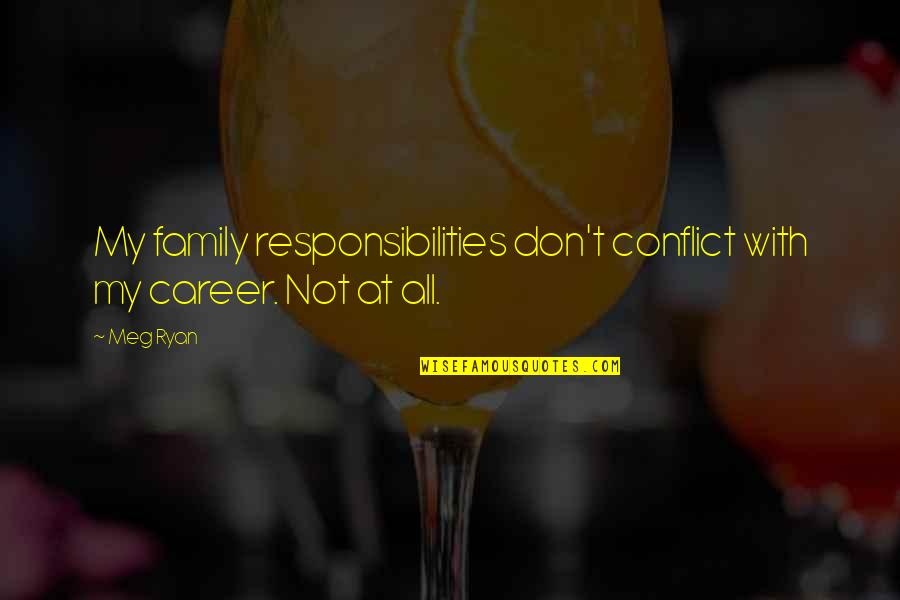 My family responsibilities don't conflict with my career. Not at all. —
Meg Ryan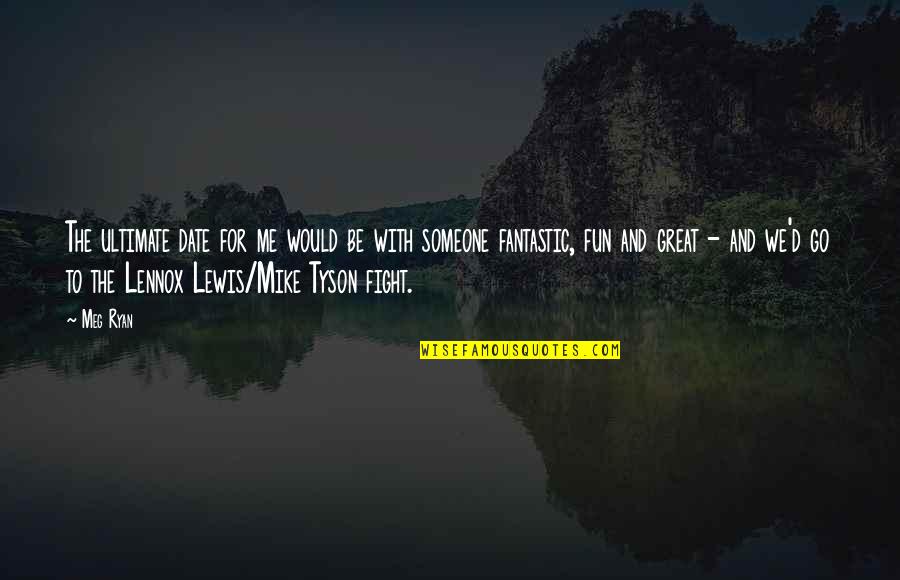 The ultimate date for me would be with someone fantastic, fun and great - and we'd go to the Lennox Lewis/Mike Tyson fight. —
Meg Ryan