Maybe I Don't Love You Quotes
Collection of top 41 famous quotes about Maybe I Don't Love You
Some stories don't have happy endings. Even love stories. Maybe especially love stories.
—
Kristin Hannah
Maybe hearts don't ever stop breaking once broken.
—
Patrick Ness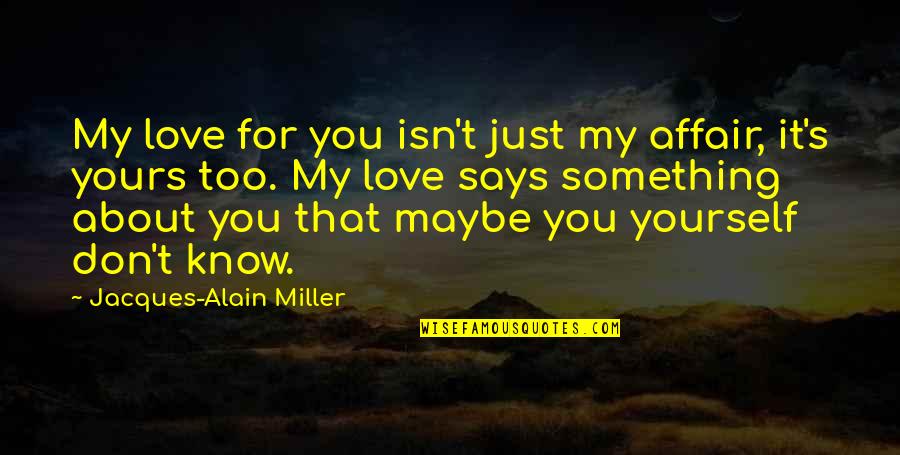 My love for you isn't just my affair, it's yours too. My love says something about you that maybe you yourself don't know.
—
Jacques-Alain Miller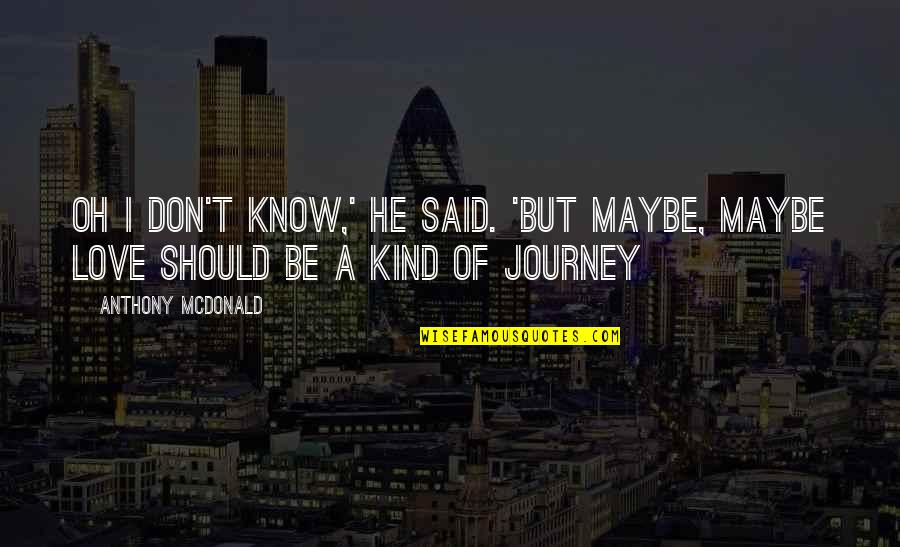 Oh I don't know,' he said. 'But maybe, maybe love should be a kind of journey
—
Anthony McDonald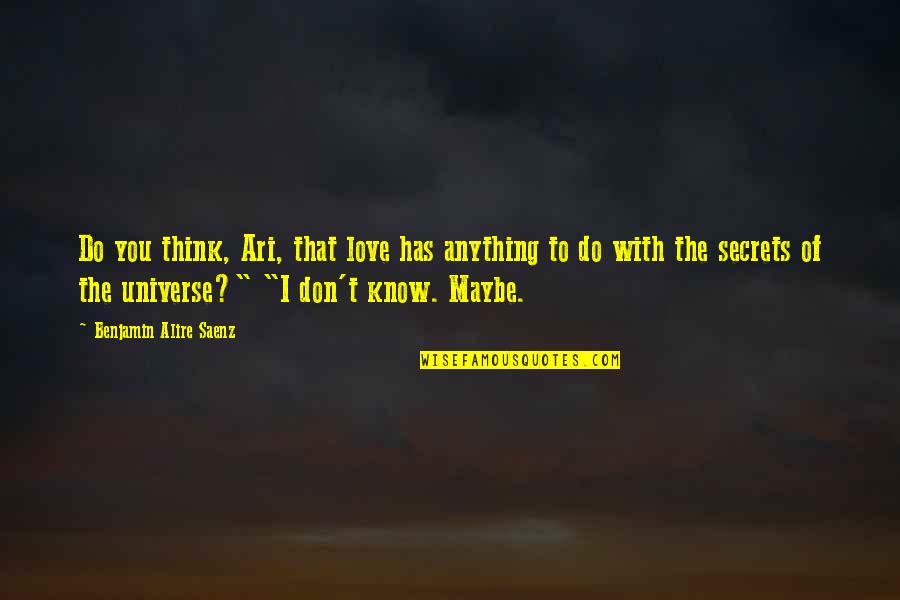 Do you think, Ari, that love has anything to do with the secrets of the universe?" "I don't know. Maybe.
—
Benjamin Alire Saenz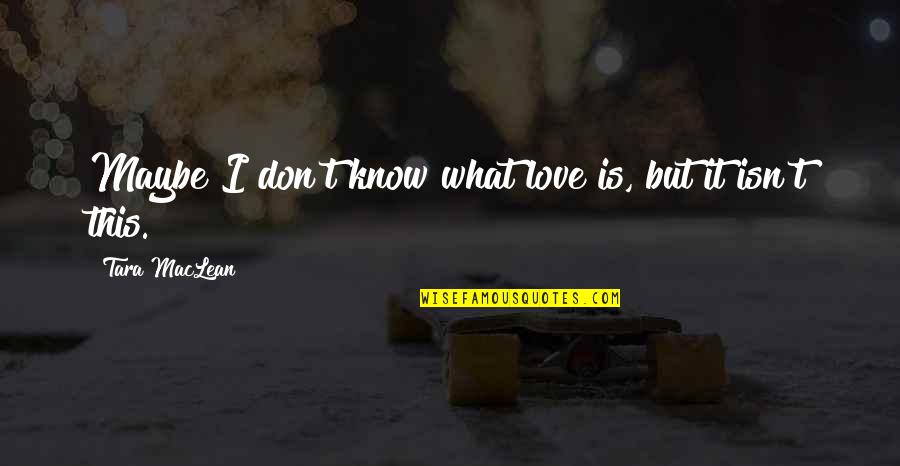 Maybe I don't know what love is, but it isn't this.
—
Tara MacLean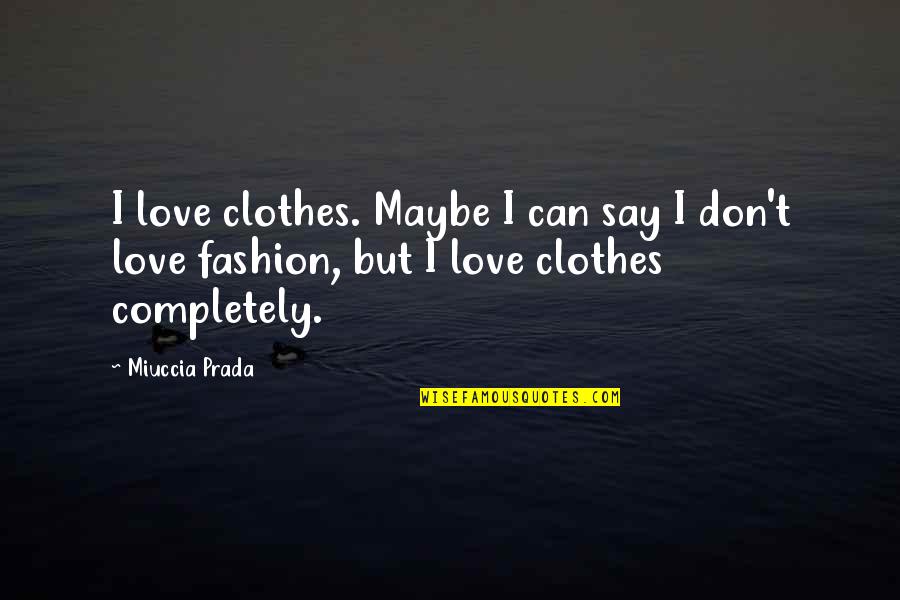 I love clothes. Maybe I can say I don't love fashion, but I love clothes completely.
—
Miuccia Prada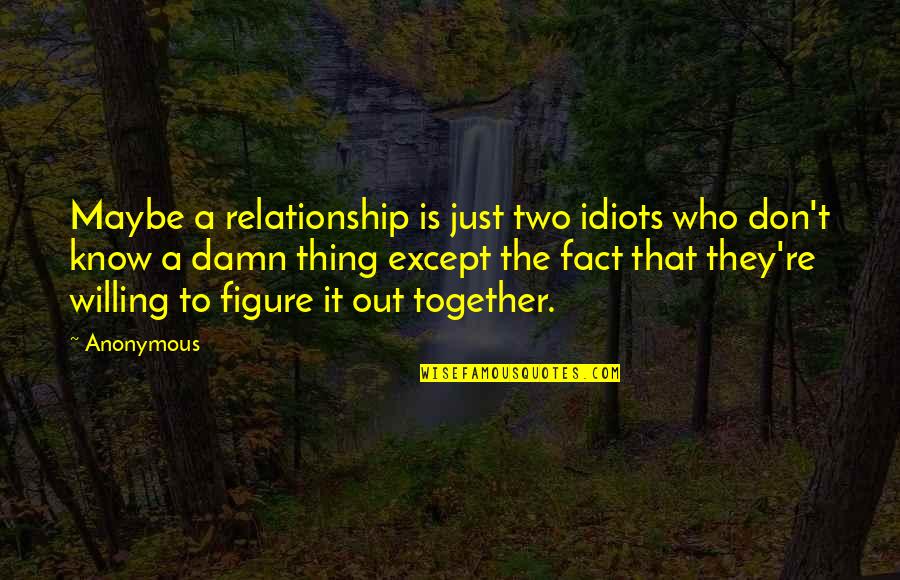 Maybe a relationship is just two idiots who don't know a damn thing except the fact that they're willing to figure it out together.
—
Anonymous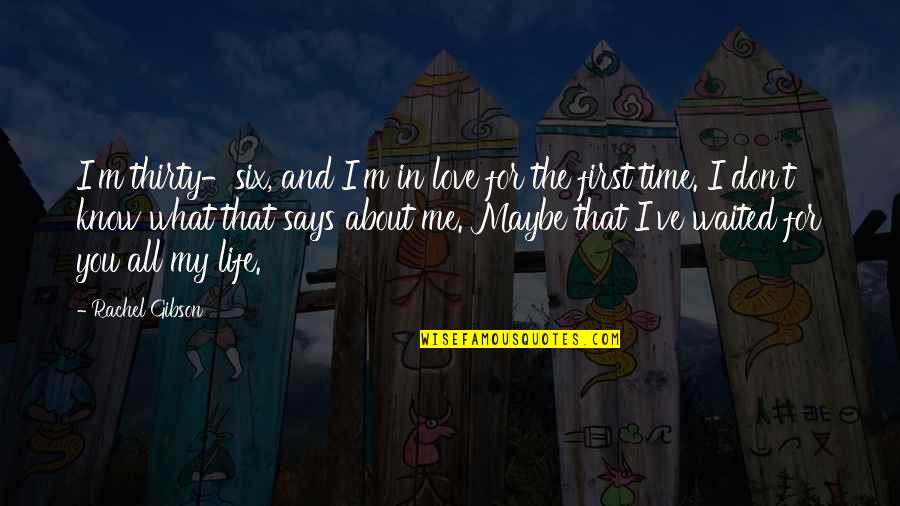 I'm thirty-six, and I'm in love for the first time. I don't know what that says about me. Maybe that I've waited for you all my life.
—
Rachel Gibson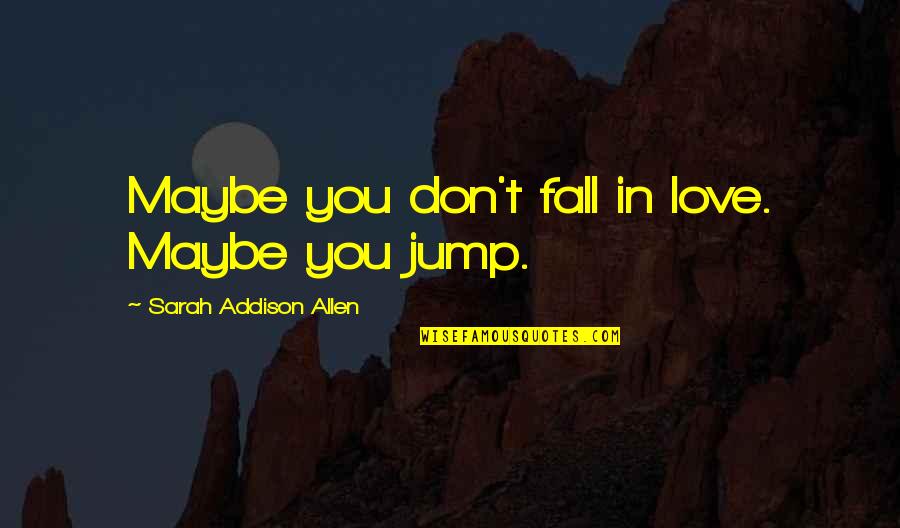 Maybe you don't fall in love. Maybe you jump.
—
Sarah Addison Allen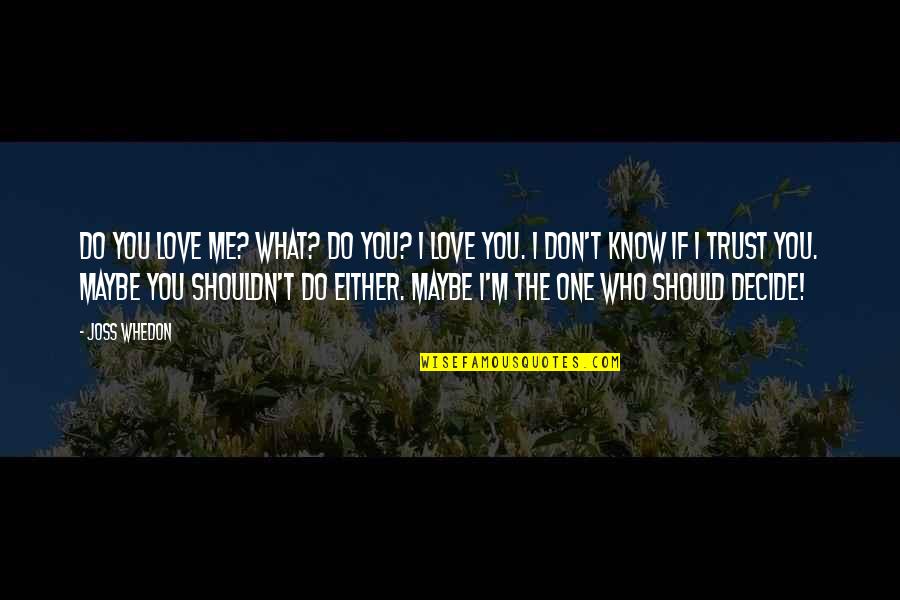 Do you love me? What? Do you? I love you. I don't know if I trust you. Maybe you shouldn't do either. Maybe I'm the one who should decide!
—
Joss Whedon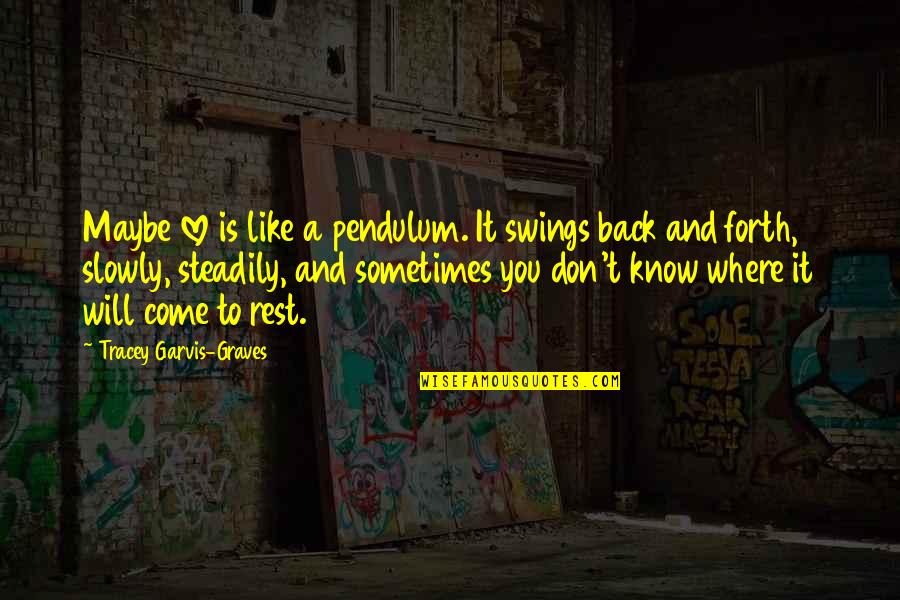 Maybe love is like a pendulum. It swings back and forth, slowly, steadily, and sometimes you don't know where it will come to rest.
—
Tracey Garvis-Graves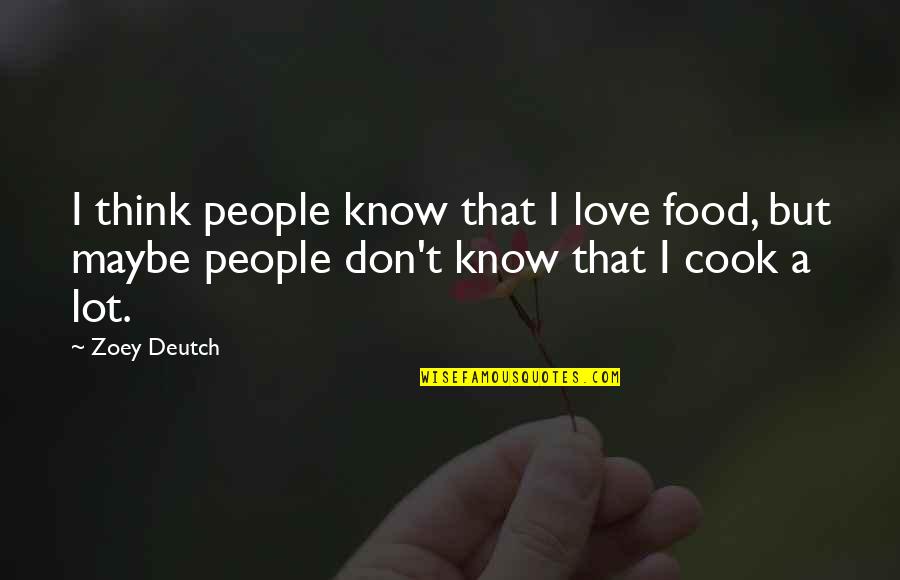 I think people know that I love food, but maybe people don't know that I cook a lot. —
Zoey Deutch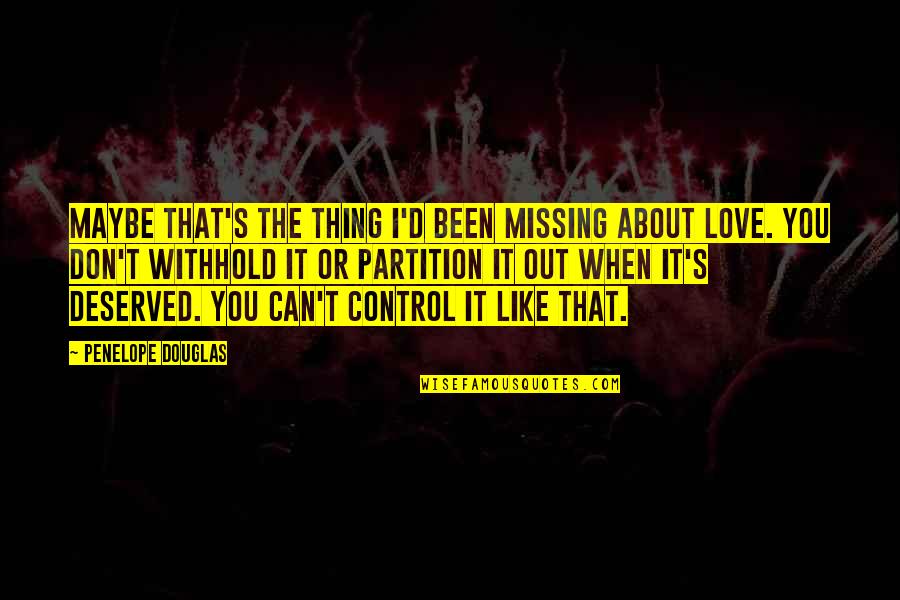 Maybe that's the thing I'd been missing about love. You don't withhold it or partition it out when it's deserved. You can't control it like that. —
Penelope Douglas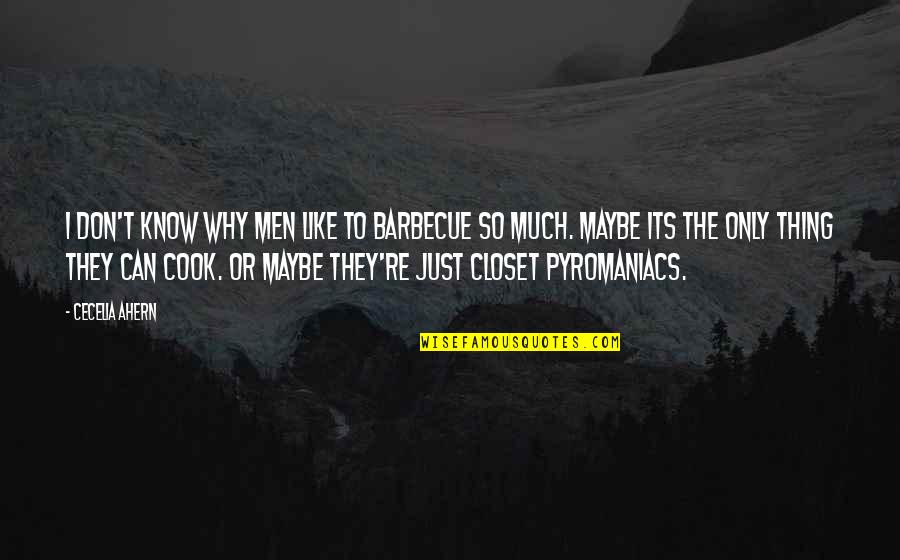 I don't know why men like to barbecue so much. Maybe its the only thing they can cook. Or maybe they're just closet pyromaniacs. —
Cecelia Ahern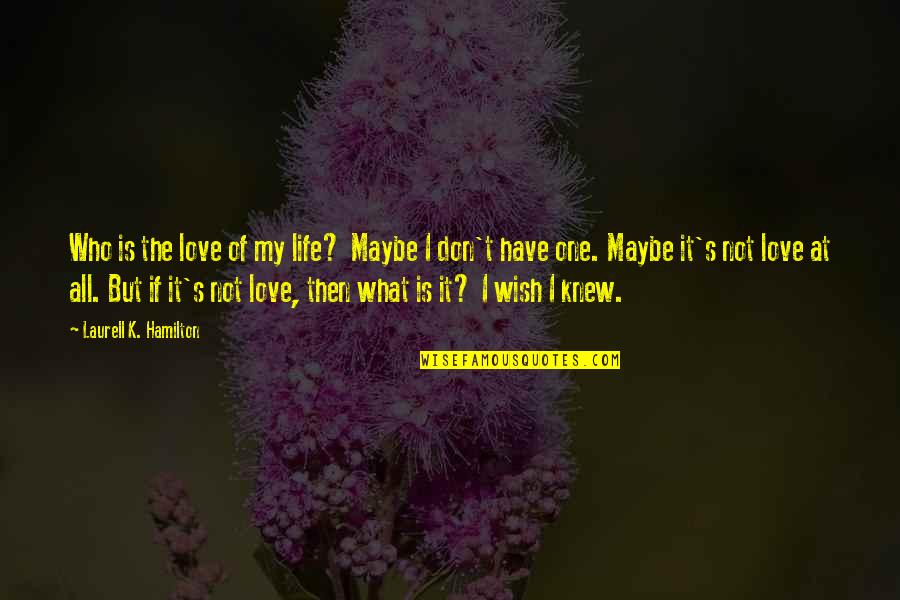 Who is the love of my life? Maybe I don't have one. Maybe it's not love at all. But if it's not love, then what is it? I wish I knew. —
Laurell K. Hamilton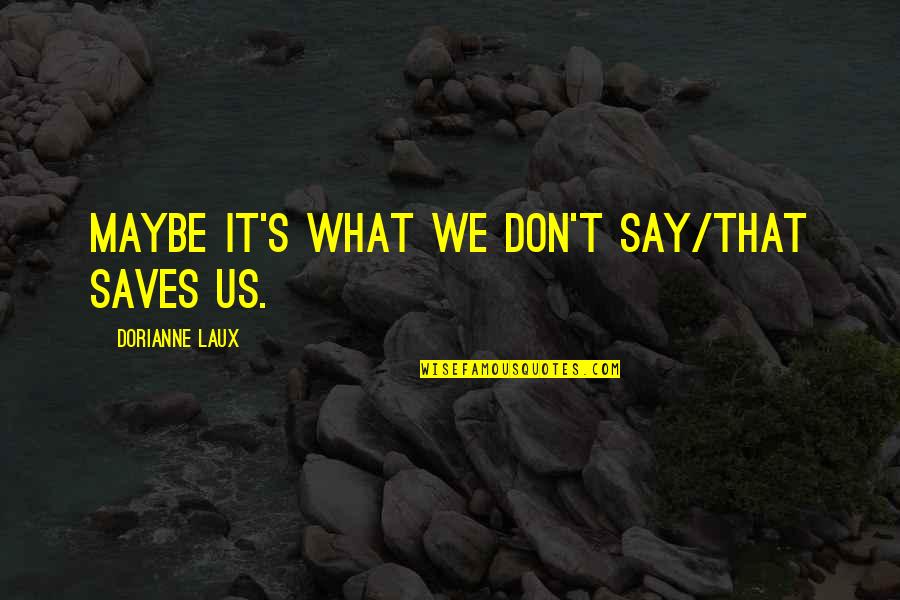 Maybe it's what we don't say/that saves us. —
Dorianne Laux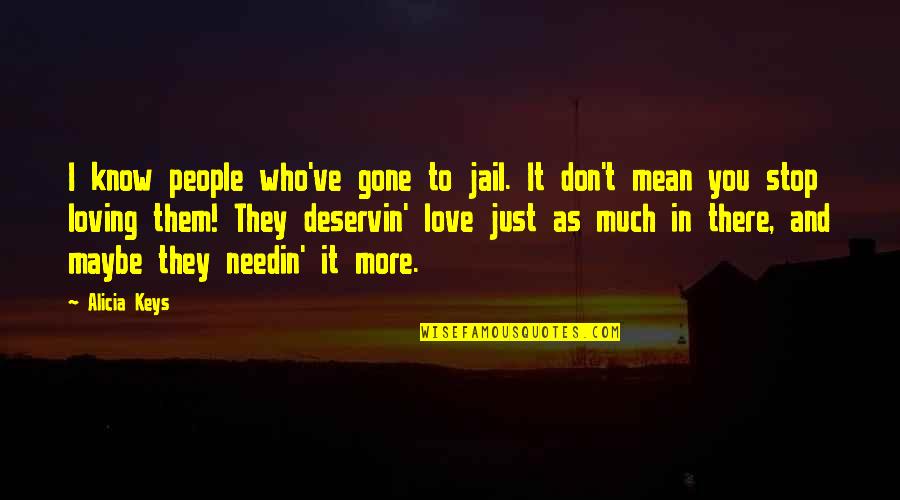 I know people who've gone to jail. It don't mean you stop loving them! They deservin' love just as much in there, and maybe they needin' it more. —
Alicia Keys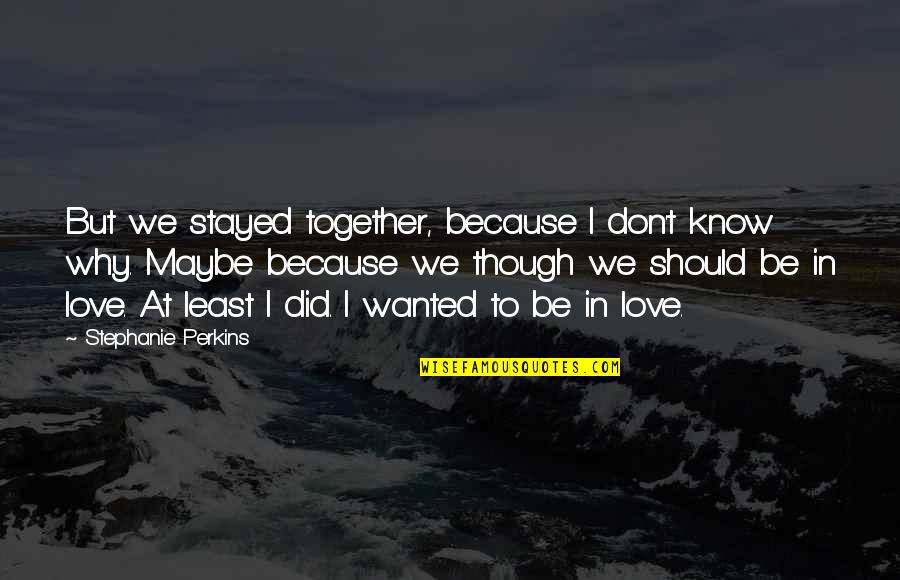 But we stayed together, because I don't know why. Maybe because we though we should be in love. At least I did. I wanted to be in love. —
Stephanie Perkins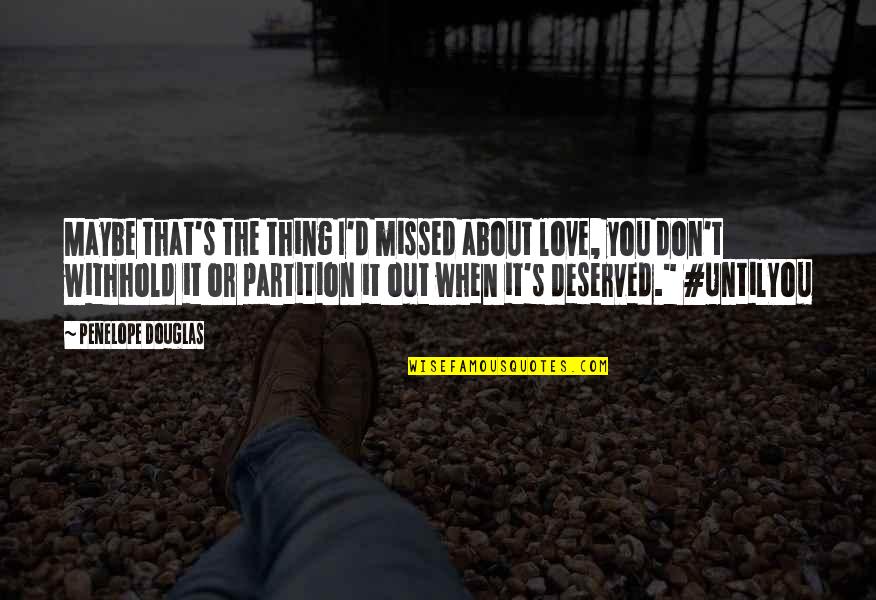 Maybe that's the thing I'd missed about love, you don't withhold it or partition it out when it's deserved."
#UntilYou —
Penelope Douglas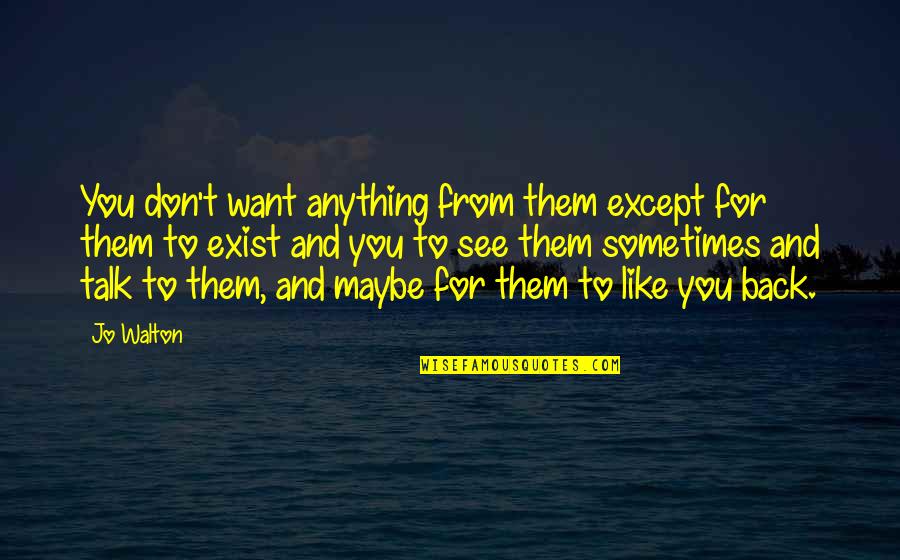 You don't want anything from them except for them to exist and you to see them sometimes and talk to them, and maybe for them to like you back. —
Jo Walton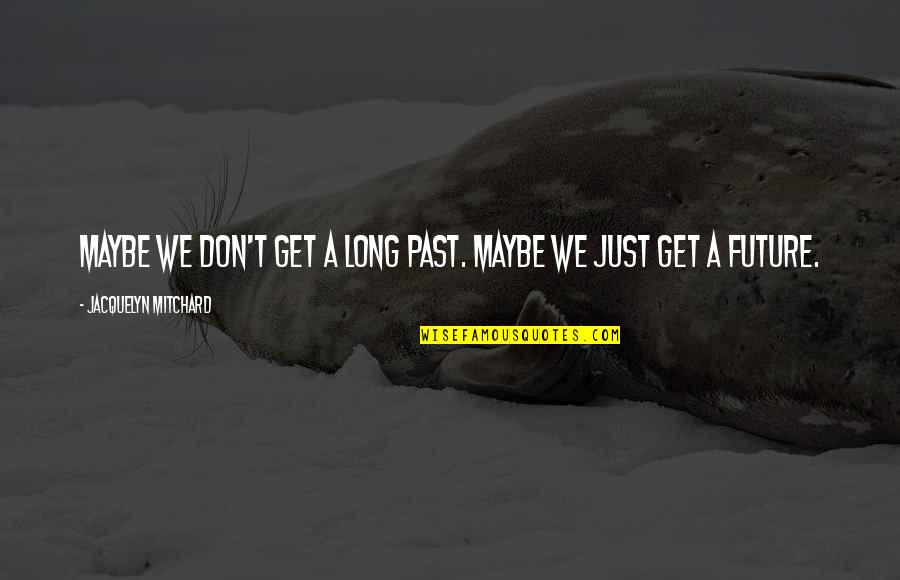 Maybe we don't get a long past. Maybe we just get a future. —
Jacquelyn Mitchard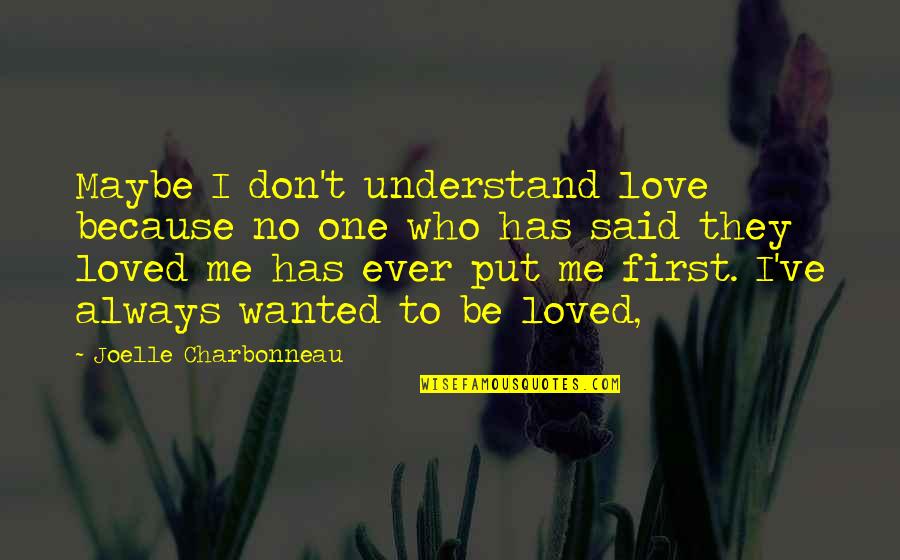 Maybe I don't understand love because no one who has said they loved me has ever put me first. I've always wanted to be loved, —
Joelle Charbonneau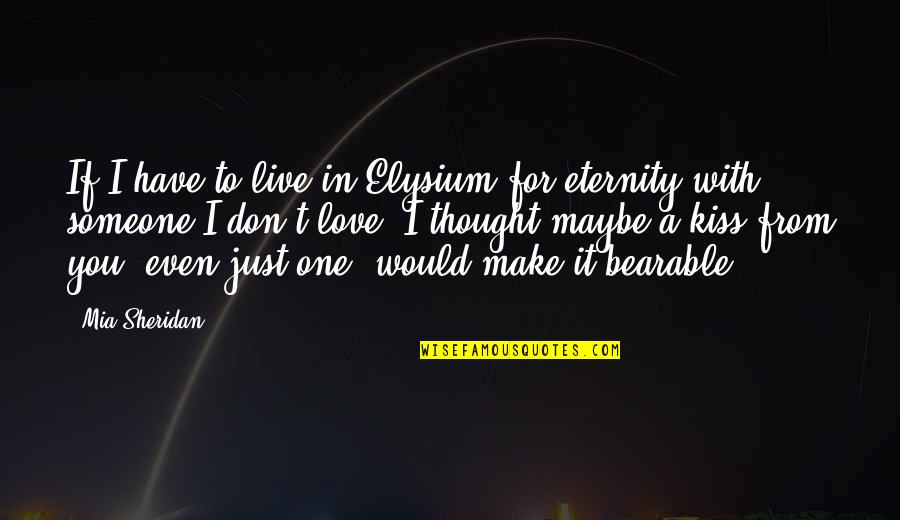 If I have to live in Elysium for eternity with someone I don't love, I thought maybe a kiss from you, even just one, would make it bearable. —
Mia Sheridan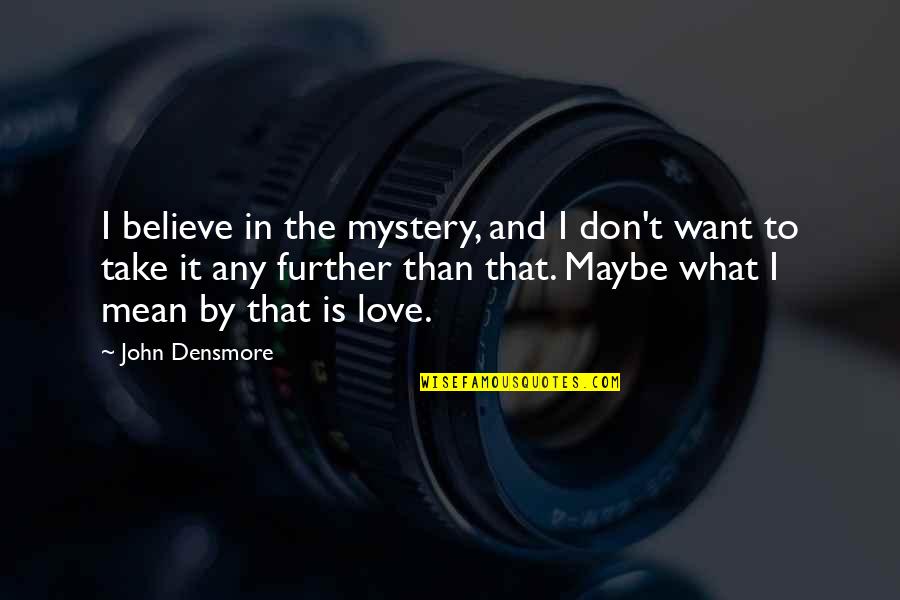 I believe in the mystery, and I don't want to take it any further than that. Maybe what I mean by that is love. —
John Densmore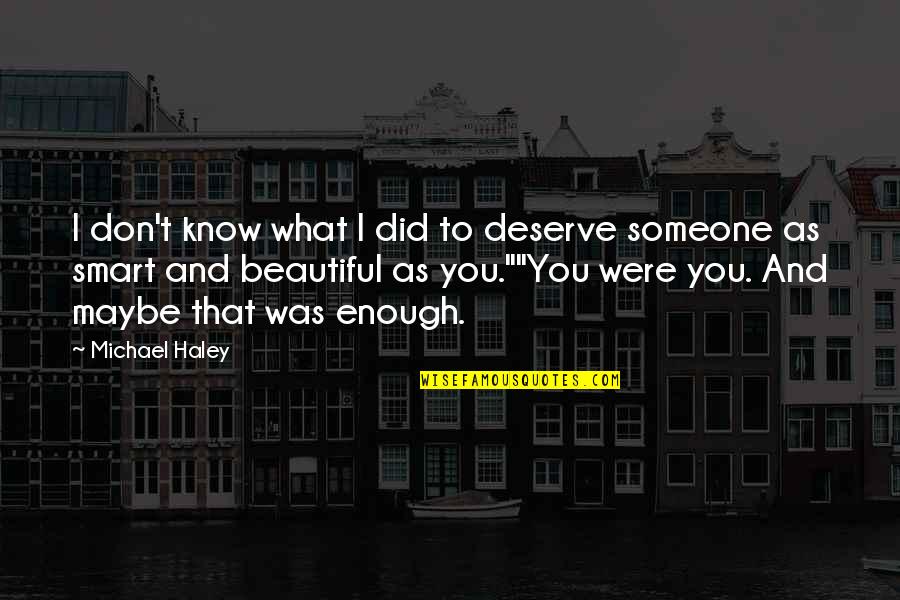 I don't know what I did to deserve someone as smart and beautiful as you."
"You were you. And maybe that was enough. —
Michael Haley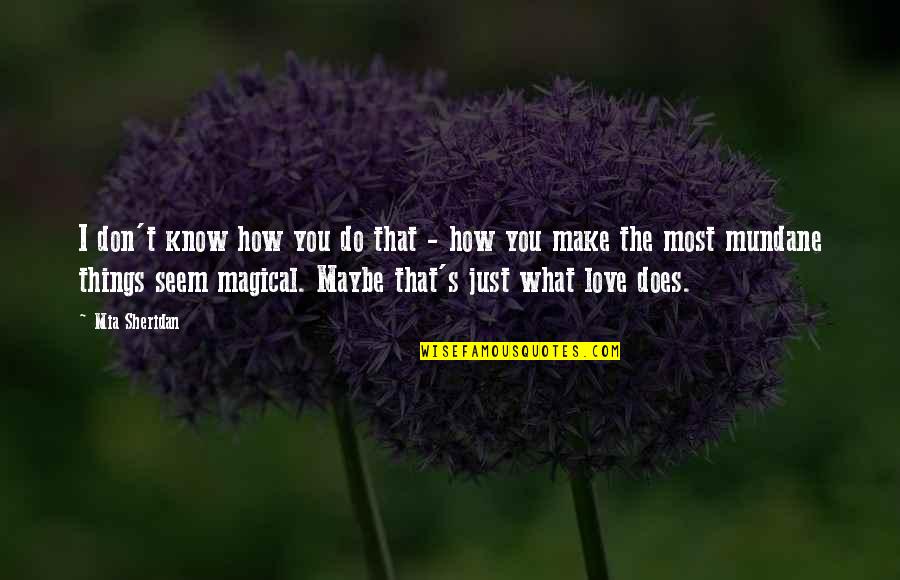 I don't know how you do that - how you make the most mundane things seem magical. Maybe that's just what love does. —
Mia Sheridan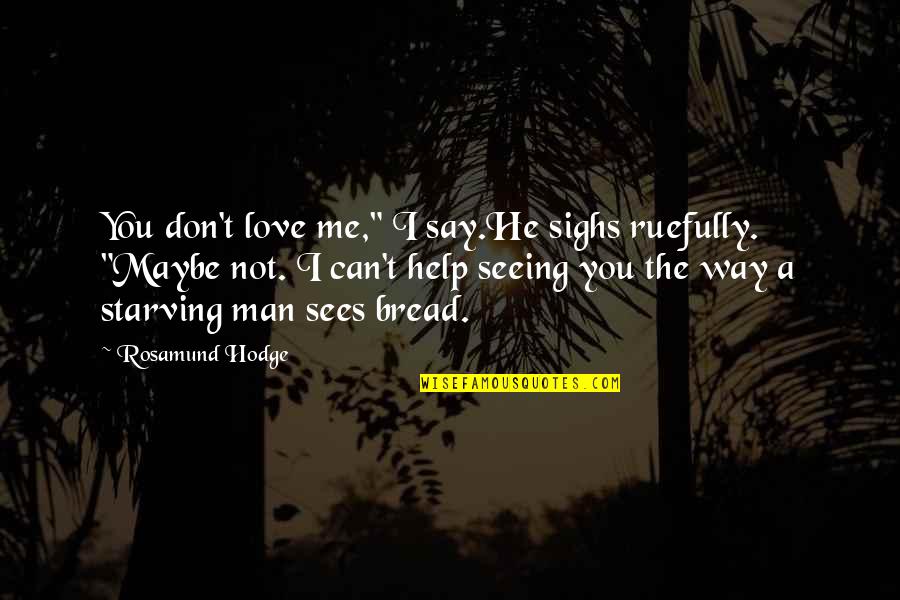 You don't love me," I say.
He sighs ruefully. "Maybe not. I can't help seeing you the way a starving man sees bread. —
Rosamund Hodge
What's your heart telling you to do?
I don't know.'
Maybe, you're trying too hard to hear it. —
Nicholas Sparks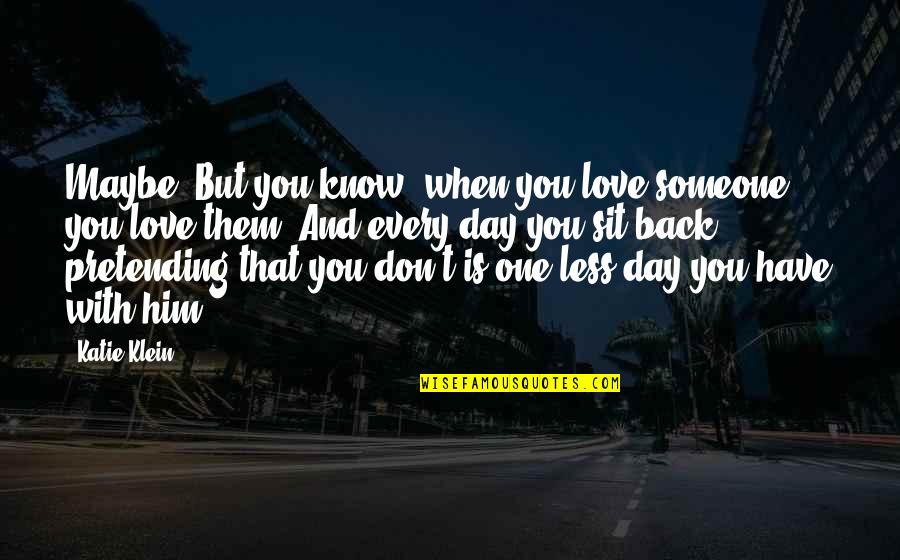 Maybe. But you know, when you love someone you love them. And every day you sit back pretending that you don't is one less day you have with him. —
Katie Klein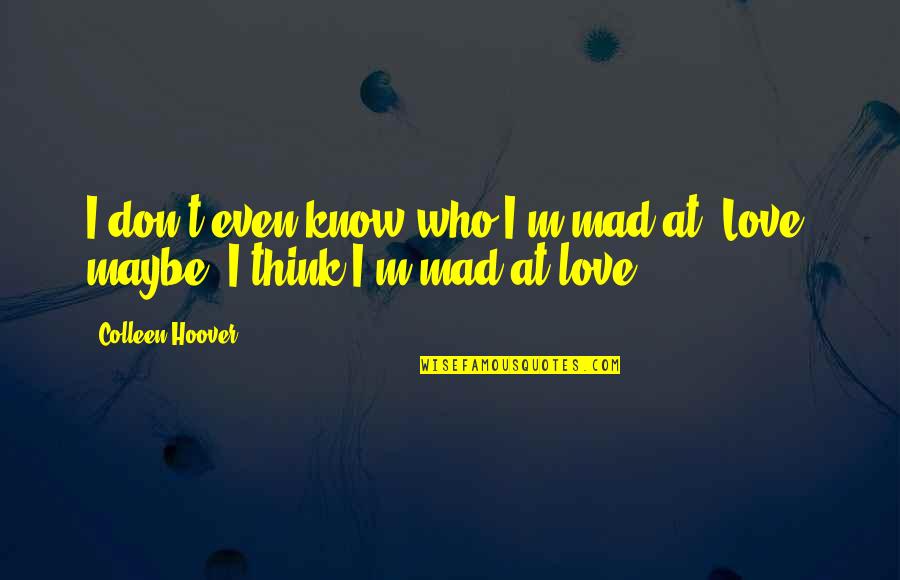 I don't even know who I'm mad at. Love, maybe? I think I'm mad at love. —
Colleen Hoover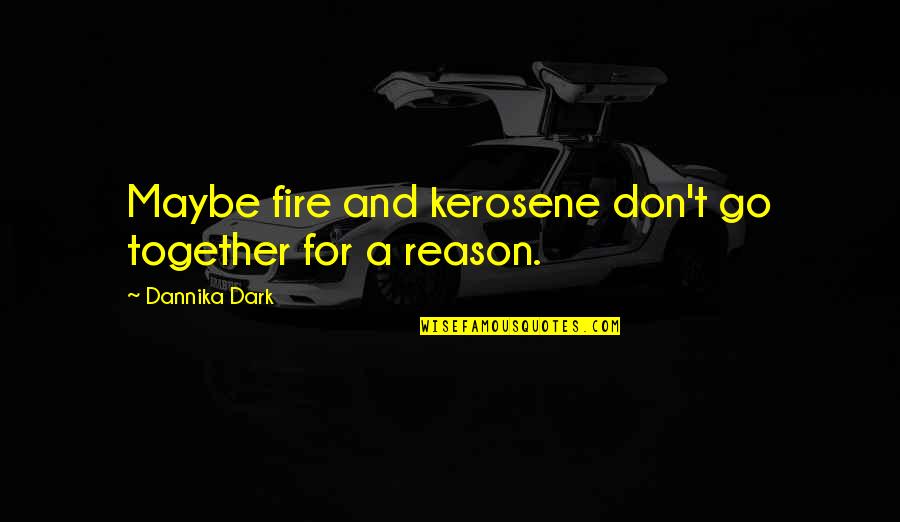 Maybe fire and kerosene don't go together for a reason. —
Dannika Dark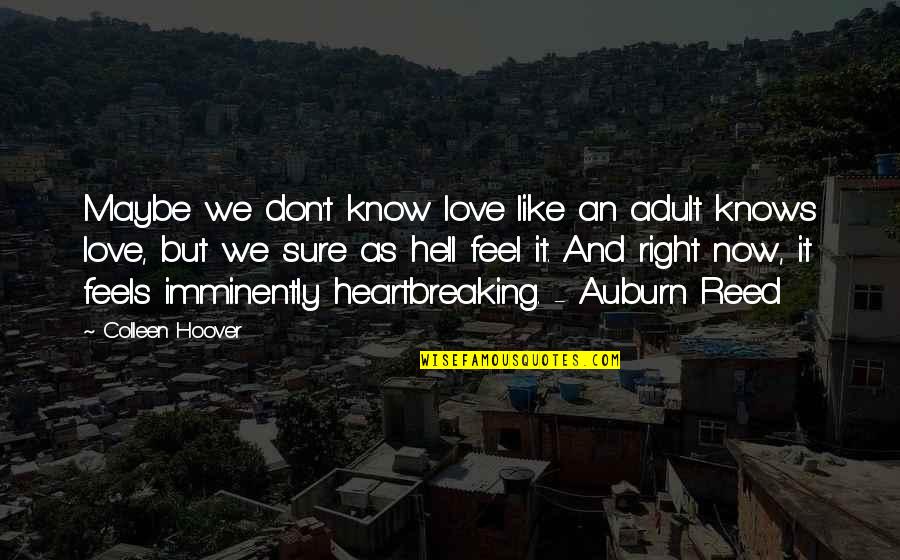 Maybe we don't know love like an adult knows love, but we sure as hell feel it. And right now, it feels imminently heartbreaking. - Auburn Reed —
Colleen Hoover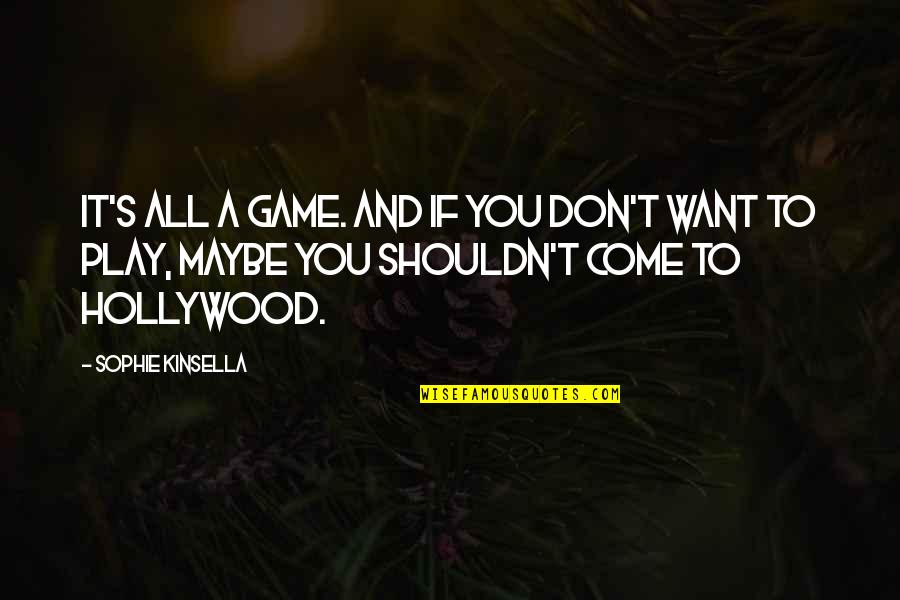 It's all a game. And if you don't want to play, maybe you shouldn't come to Hollywood. —
Sophie Kinsella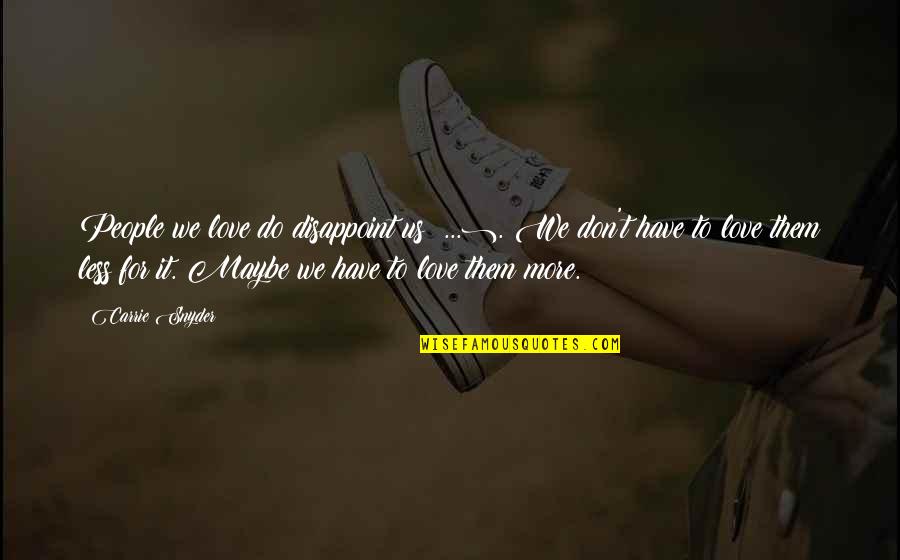 People we love do disappoint us (...). We don't have to love them less for it. Maybe we have to love them more. —
Carrie Snyder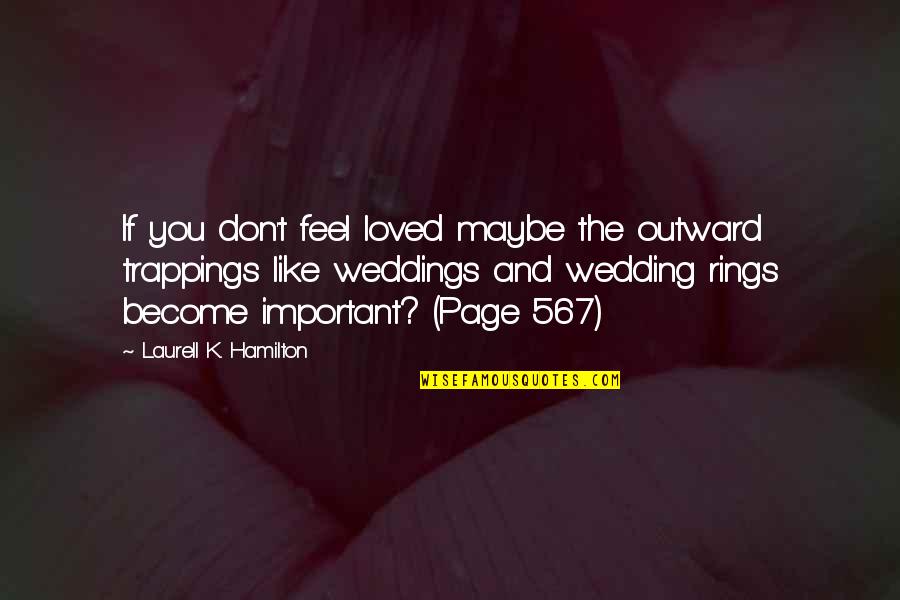 If you don't feel loved maybe the outward trappings like weddings and wedding rings become important? (Page 567) —
Laurell K. Hamilton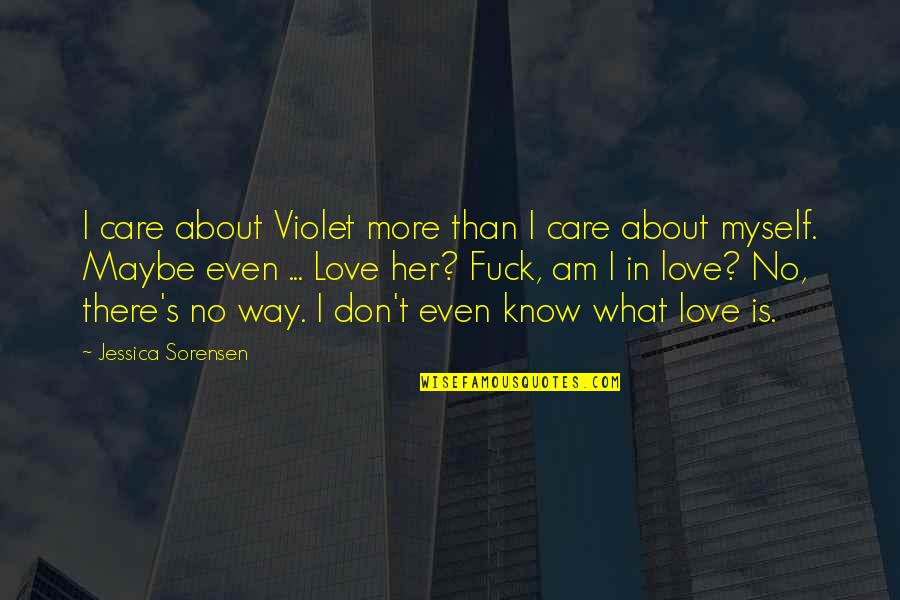 I care about Violet more than I care about myself. Maybe even ... Love her? Fuck, am I in love? No, there's no way. I don't even know what love is. —
Jessica Sorensen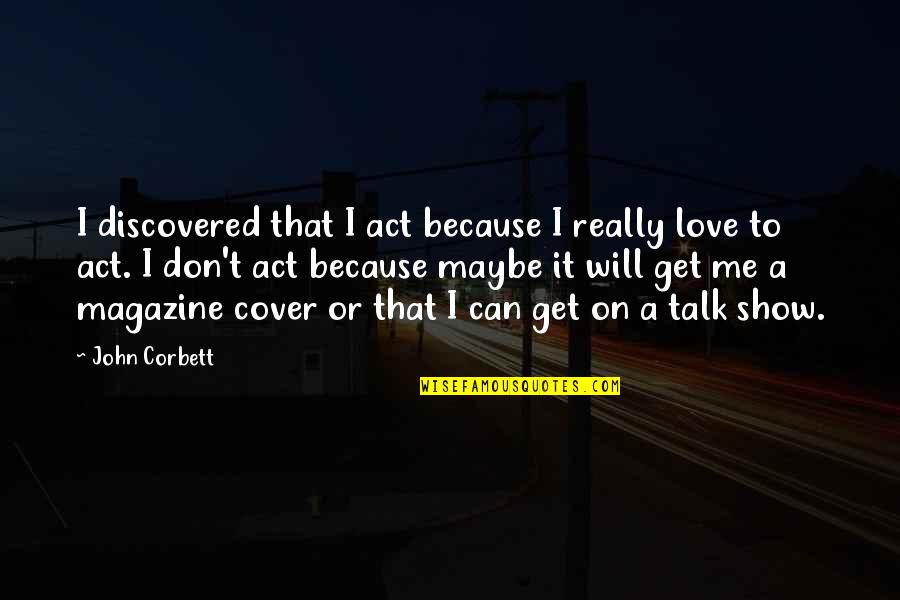 I discovered that I act because I really love to act. I don't act because maybe it will get me a magazine cover or that I can get on a talk show. —
John Corbett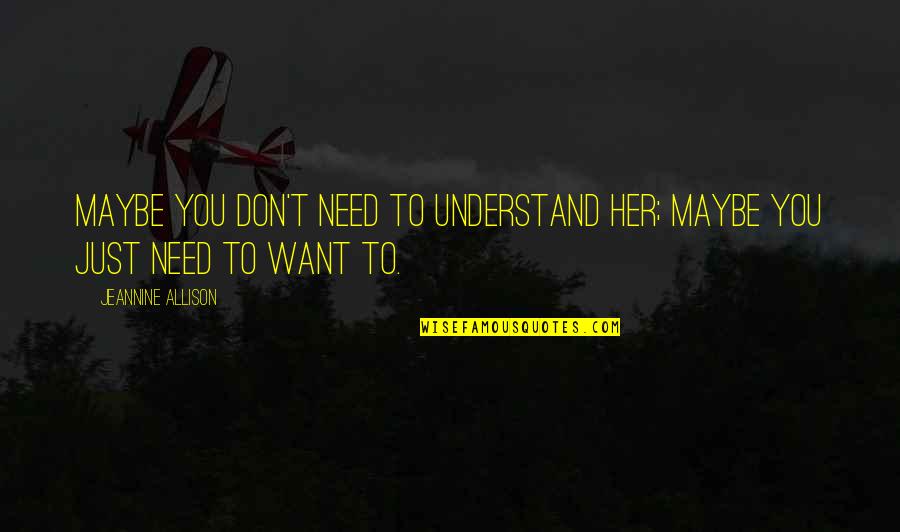 Maybe you don't need to understand her; maybe you just need to want to. —
Jeannine Allison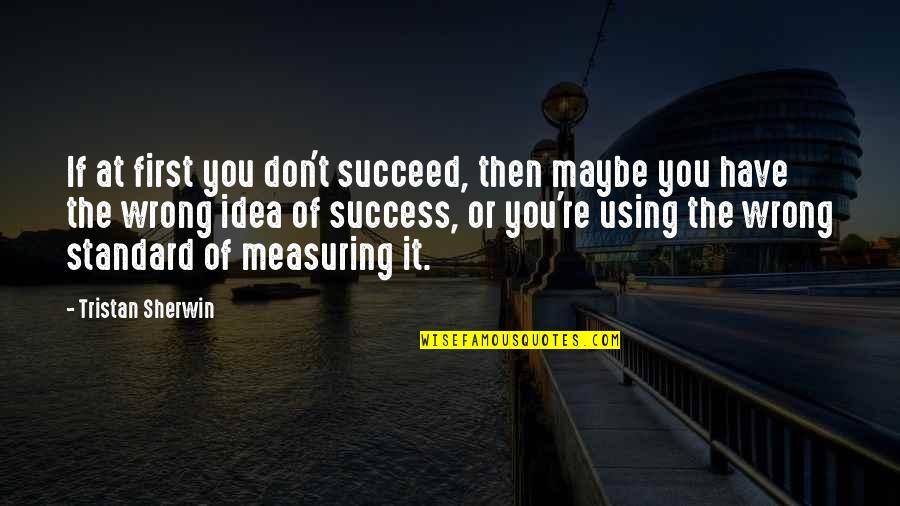 If at first you don't succeed, then maybe you have the wrong idea of success, or you're using the wrong standard of measuring it. —
Tristan Sherwin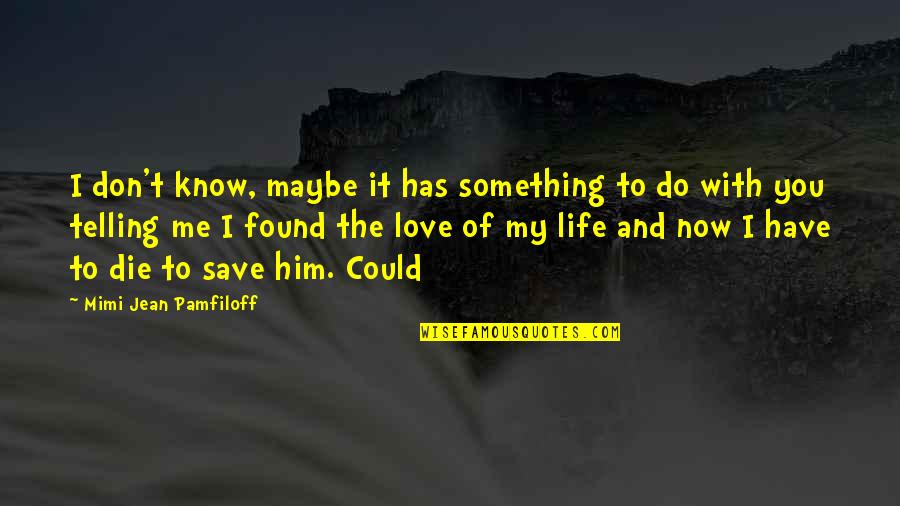 I don't know, maybe it has something to do with you telling me I found the love of my life and now I have to die to save him. Could —
Mimi Jean Pamfiloff