Makes Me Smile Quotes
Collection of top 35 famous quotes about Makes Me Smile
Makes Me Smile Quotes & Sayings
Happy to read and share the best inspirational Makes Me Smile quotes, sayings and quotations on Wise Famous Quotes.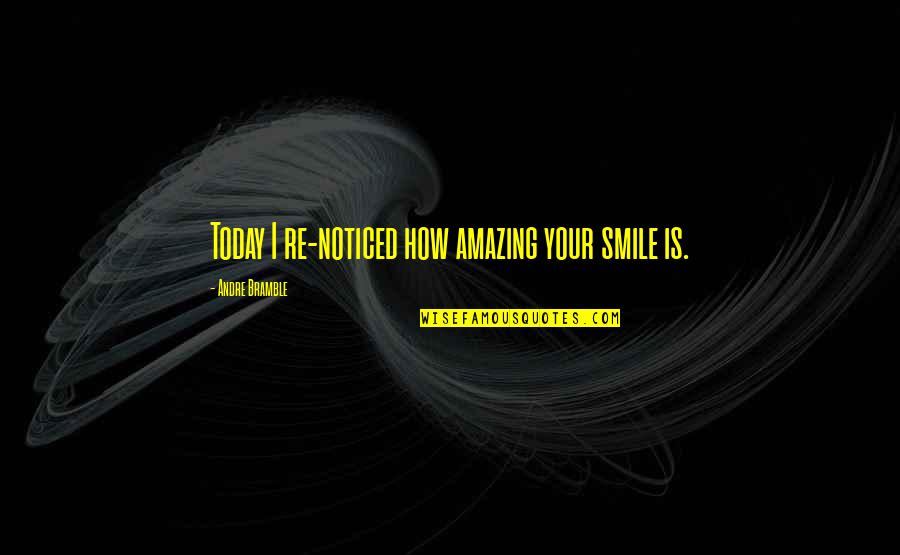 Today I re-noticed how amazing your smile is.
—
Andre Bramble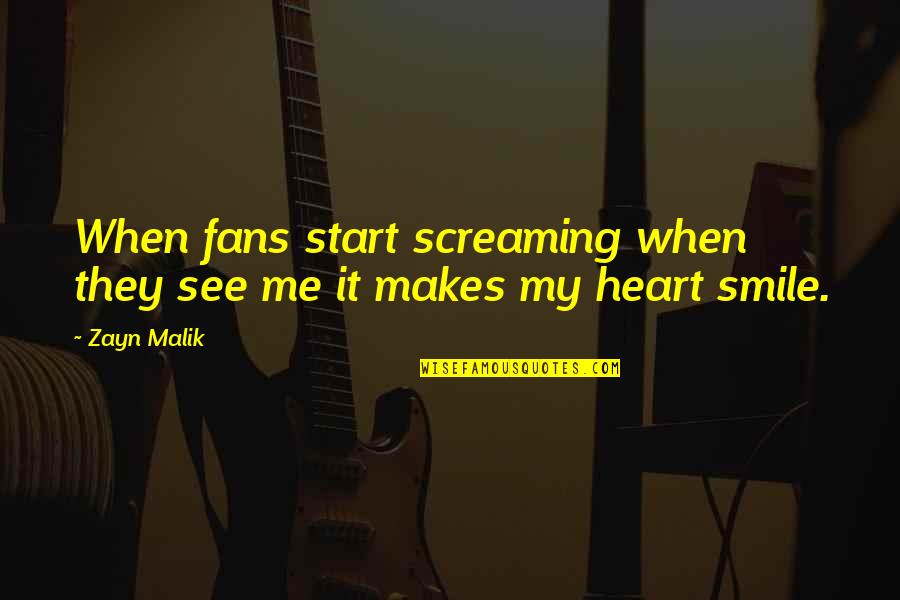 When fans start screaming when they see me it makes my heart smile.
—
Zayn Malik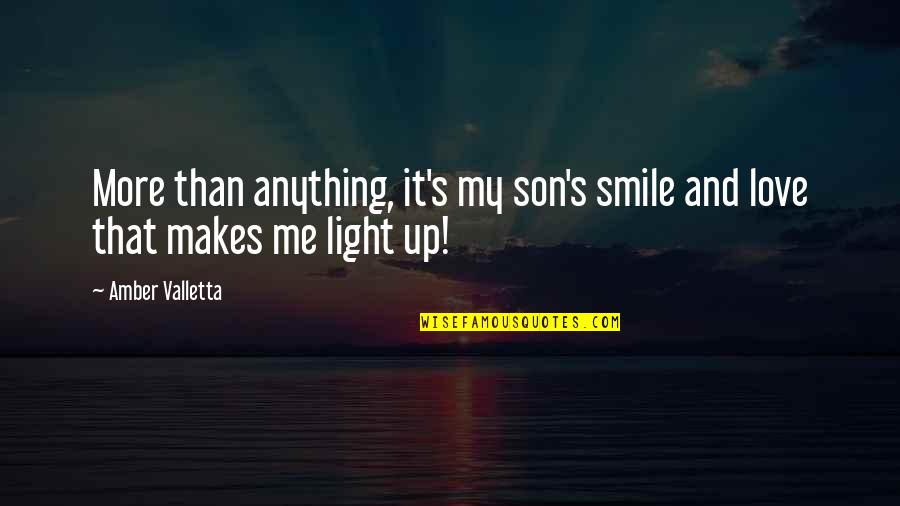 More than anything, it's my son's smile and love that makes me light up!
—
Amber Valletta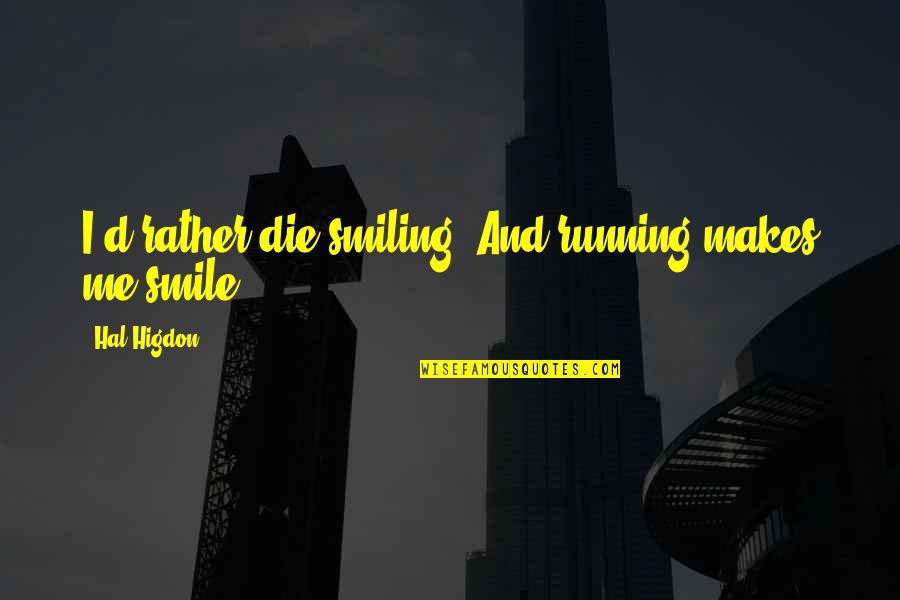 I'd rather die smiling. And running makes me smile.
—
Hal Higdon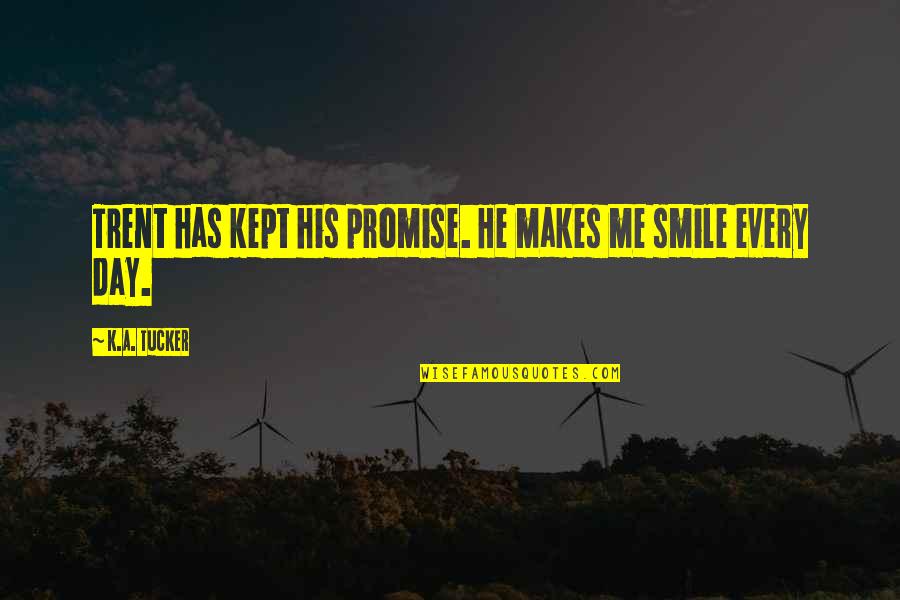 Trent has kept his promise. He makes me smile every day.
—
K.A. Tucker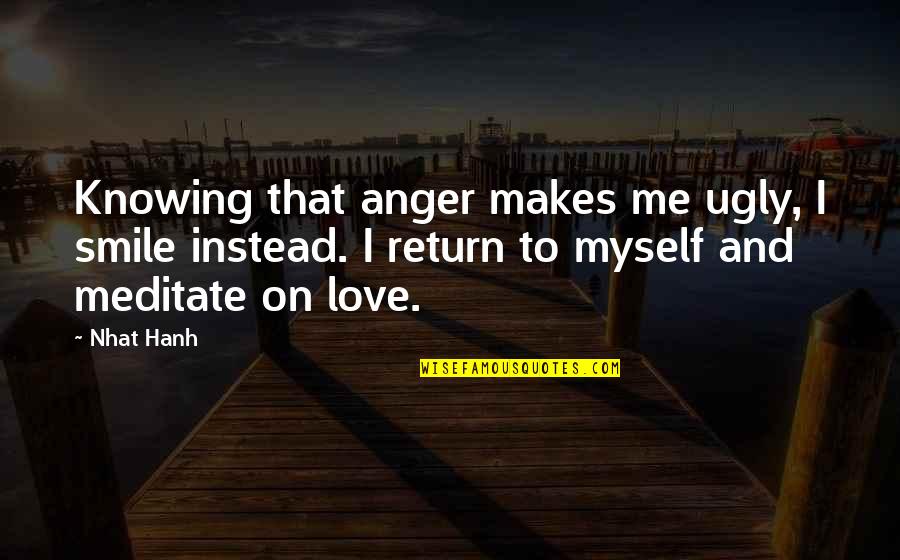 Knowing that anger makes me ugly, I smile instead. I return to myself and meditate on love.
—
Nhat Hanh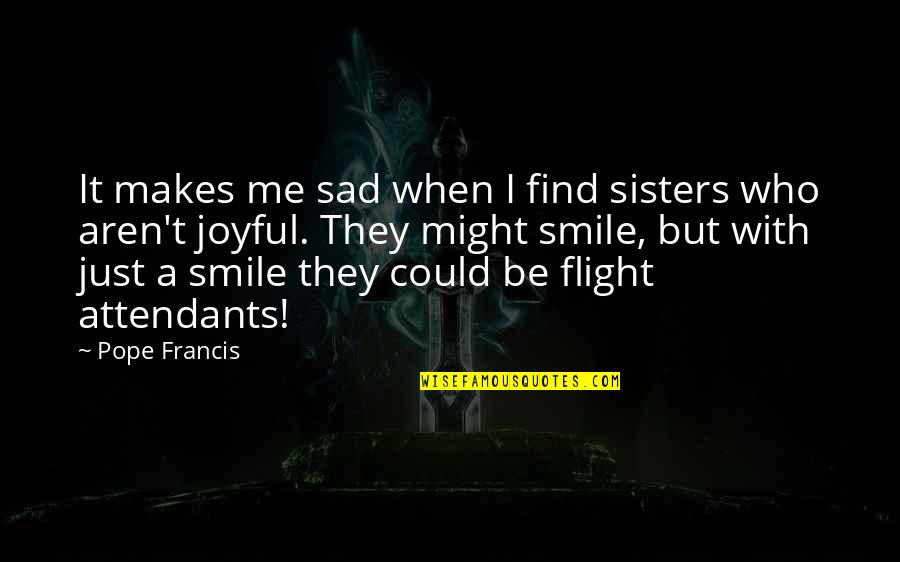 It makes me sad when I find sisters who aren't joyful. They might smile, but with just a smile they could be flight attendants!
—
Pope Francis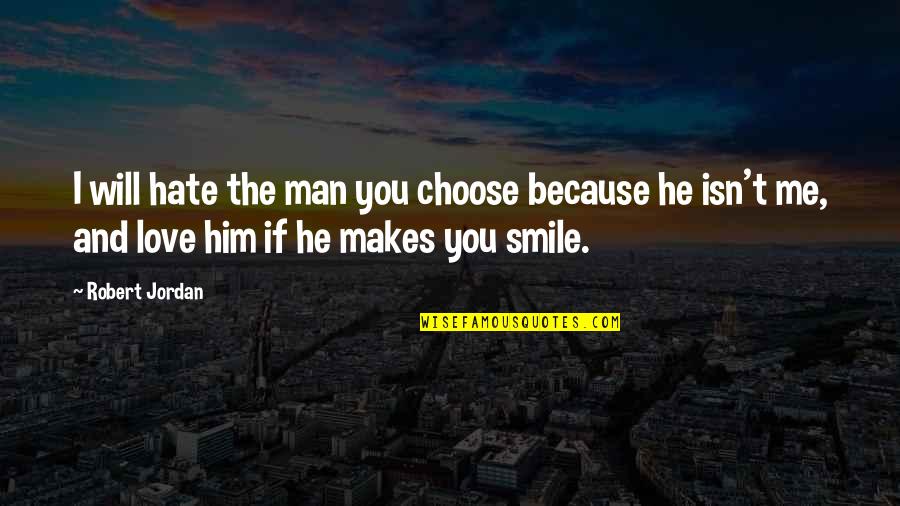 I will hate the man you choose because he isn't me, and love him if he makes you smile. —
Robert Jordan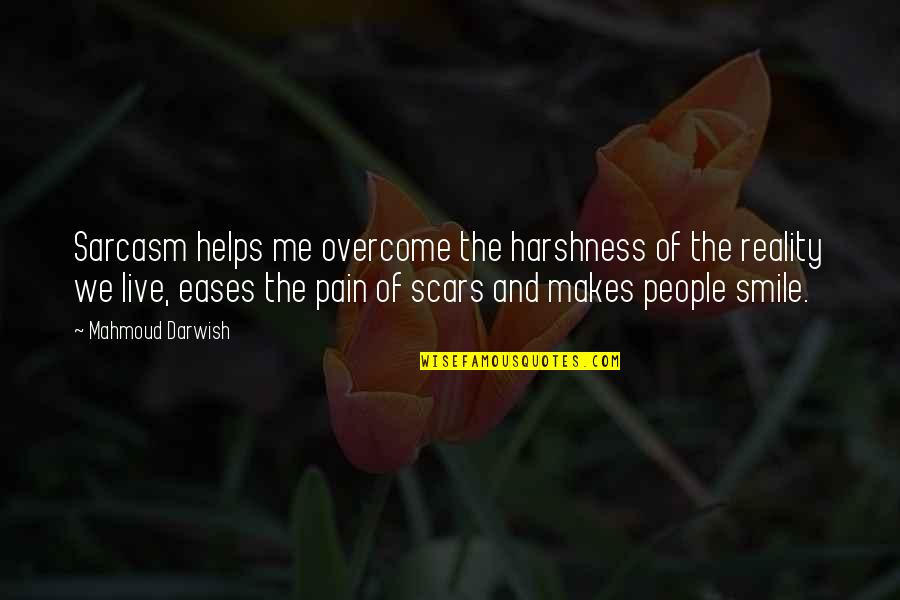 Sarcasm helps me overcome the harshness of the reality we live, eases the pain of scars and makes people smile. —
Mahmoud Darwish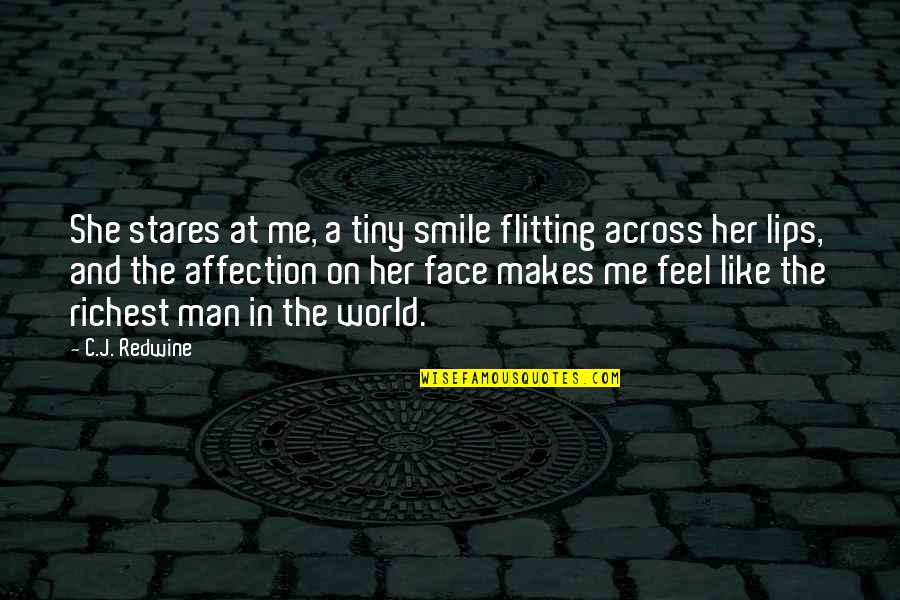 She stares at me, a tiny smile flitting across her lips, and the affection on her face makes me feel like the richest man in the world. —
C.J. Redwine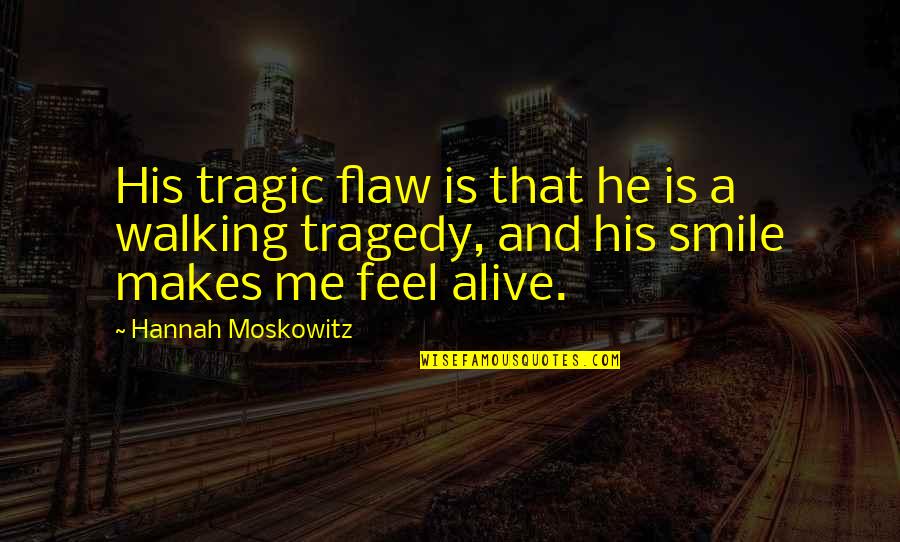 His tragic flaw is that he is a walking tragedy, and his smile makes me feel alive. —
Hannah Moskowitz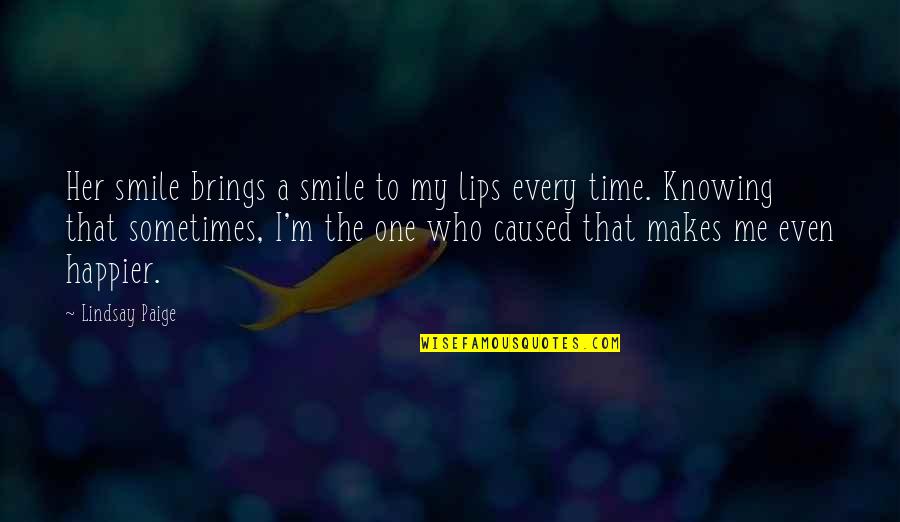 Her smile brings a smile to my lips every time. Knowing that sometimes, I'm the one who caused that makes me even happier. —
Lindsay Paige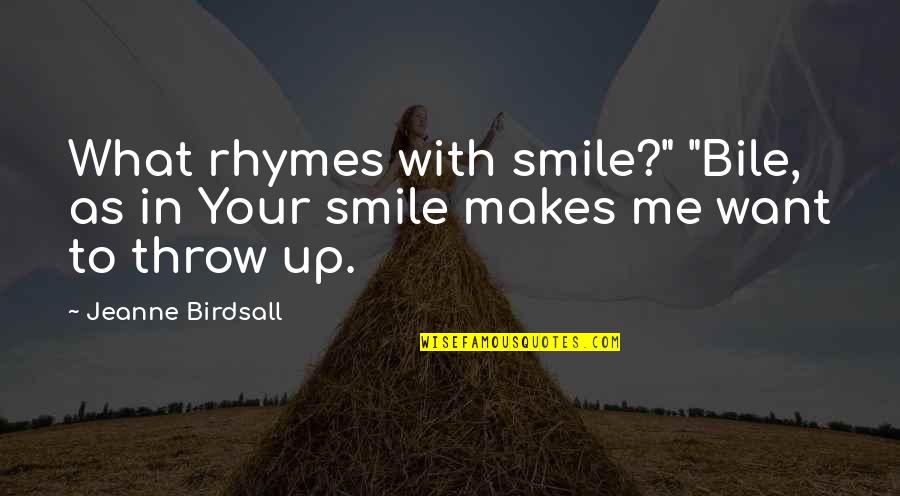 What rhymes with smile?" "Bile, as in Your smile makes me want to throw up. —
Jeanne Birdsall
Her mouth is always on the verge of a smile. It makes her look like there's always something amazing she needs to tell me, even when it's just hello. —
Jodi Picoult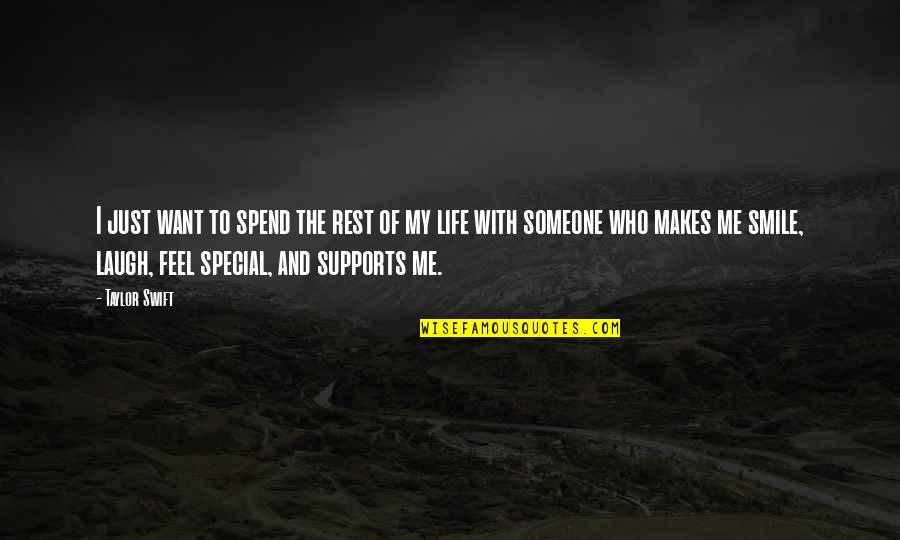 I just want to spend the rest of my life with someone who
makes me smile
, laugh, feel special, and supports me. —
Taylor Swift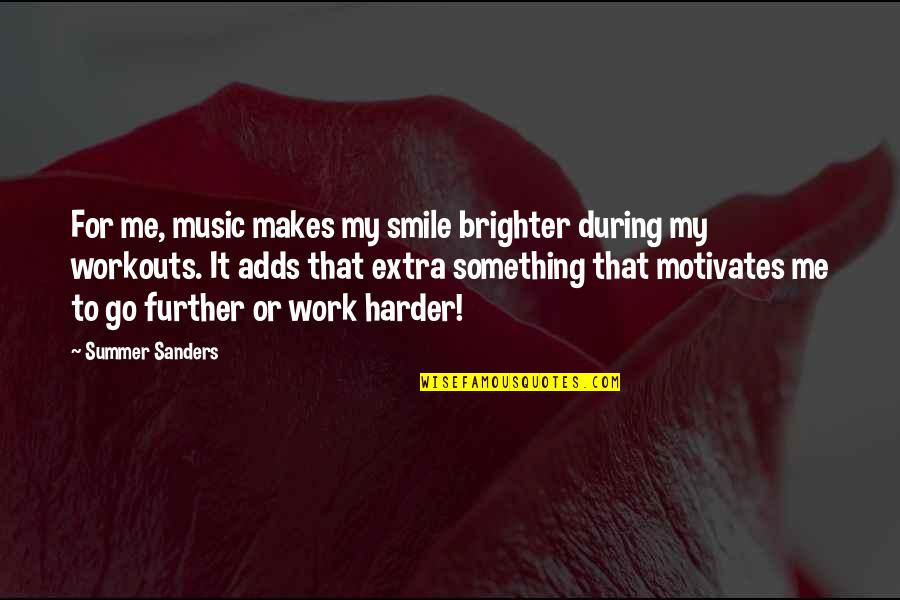 For me, music makes my smile brighter during my workouts. It adds that extra something that motivates me to go further or work harder! —
Summer Sanders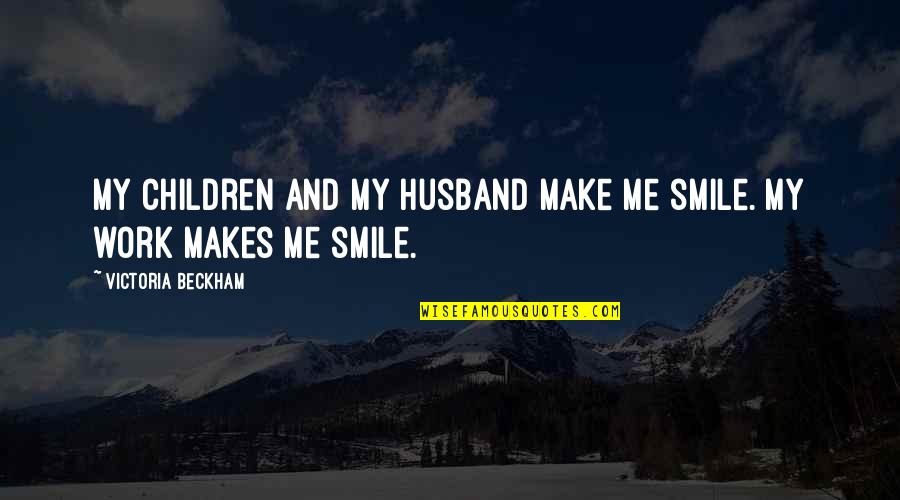 My children and my husband make me smile. My work
makes me smile
. —
Victoria Beckham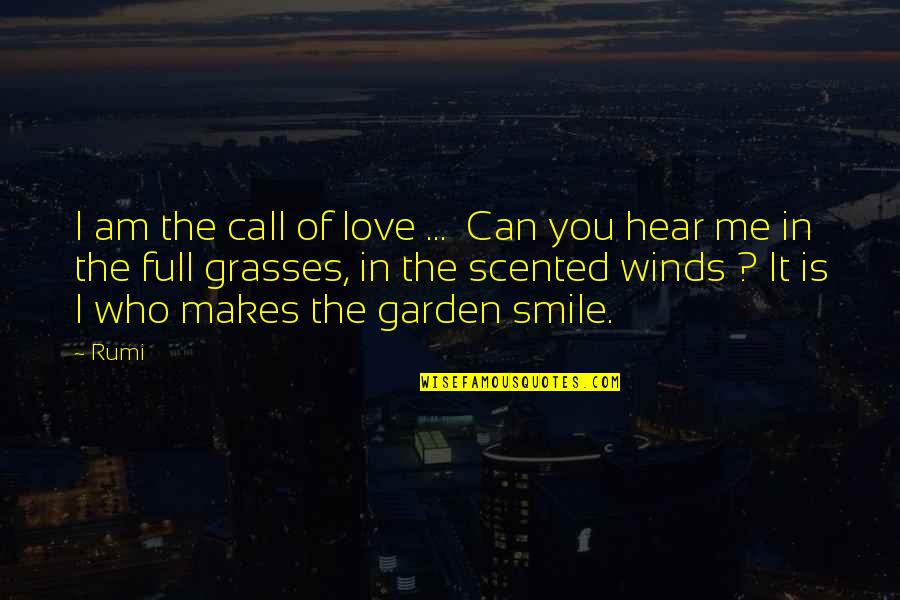 I am the call of love ...
Can you hear me in the full grasses, in the scented winds ?
It is I who makes the garden smile. —
Rumi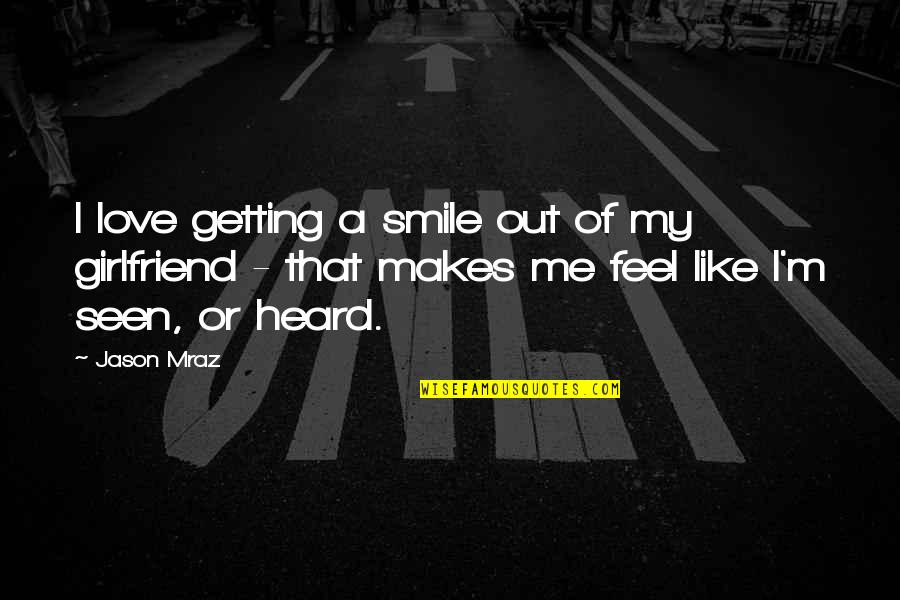 I love getting a smile out of my girlfriend - that makes me feel like I'm seen, or heard. —
Jason Mraz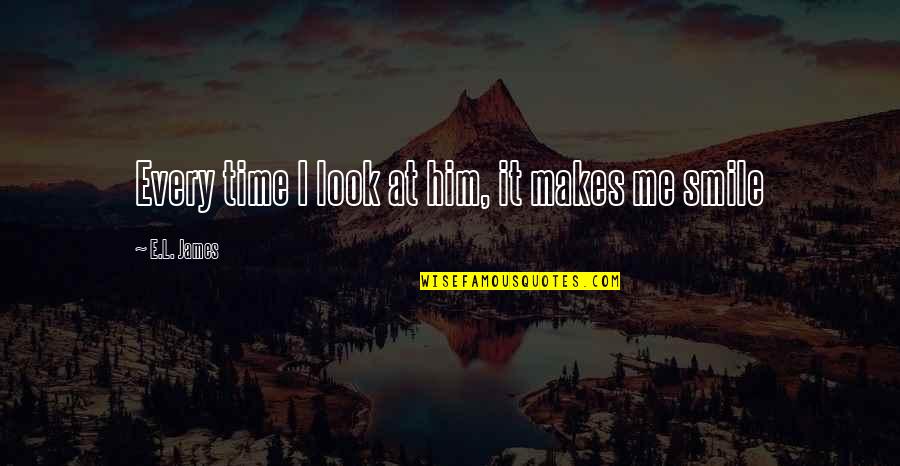 Every time I look at him, it
makes me smile
—
E.L. James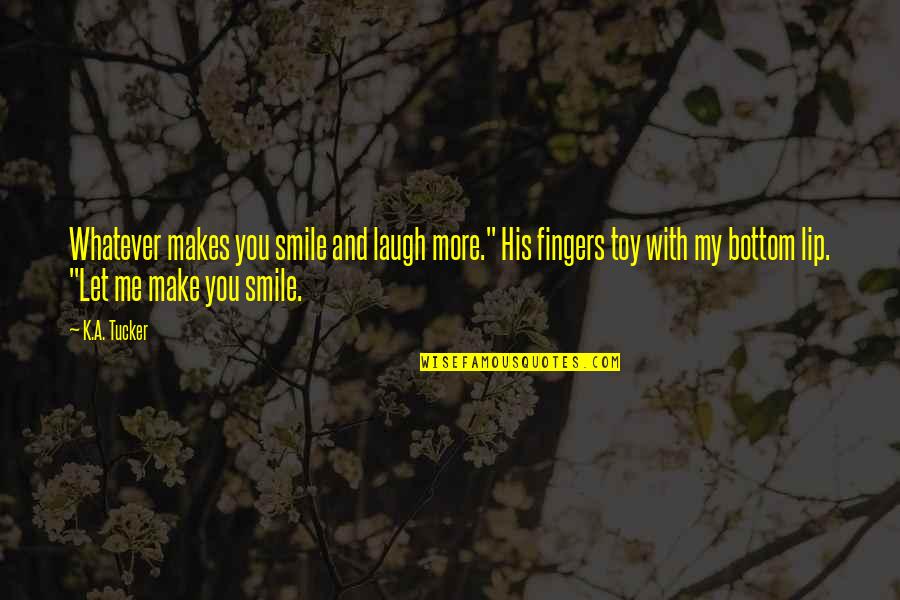 Whatever makes you smile and laugh more." His fingers toy with my bottom lip. "Let me make you smile. —
K.A. Tucker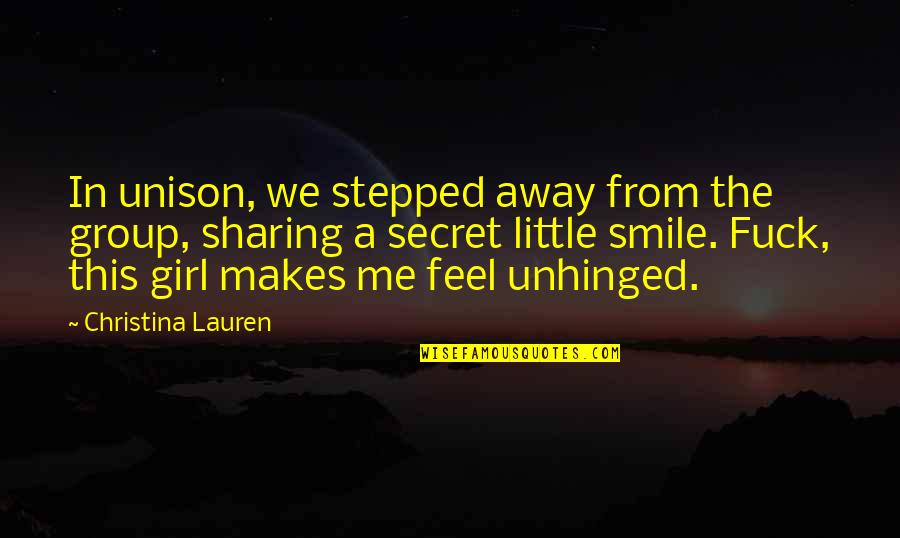 In unison, we stepped away from the group, sharing a secret little smile. Fuck, this girl makes me feel unhinged. —
Christina Lauren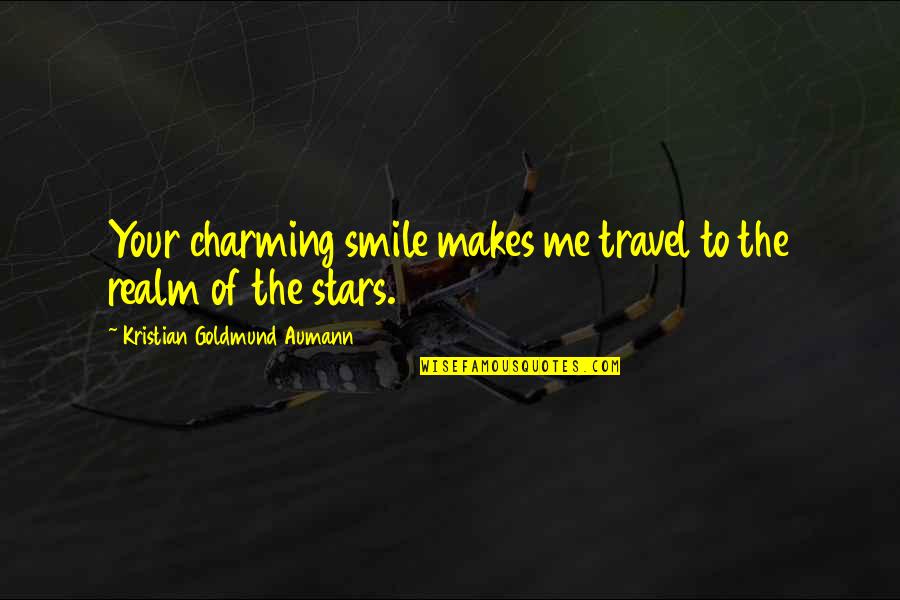 Your charming smile makes me travel to the realm of the stars. —
Kristian Goldmund Aumann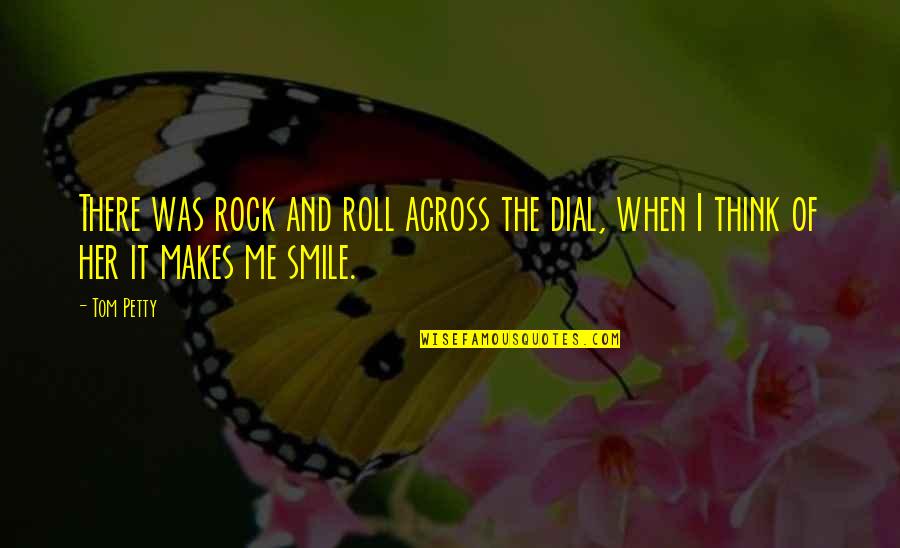 There was rock and roll across the dial, when I think of her it
makes me smile
. —
Tom Petty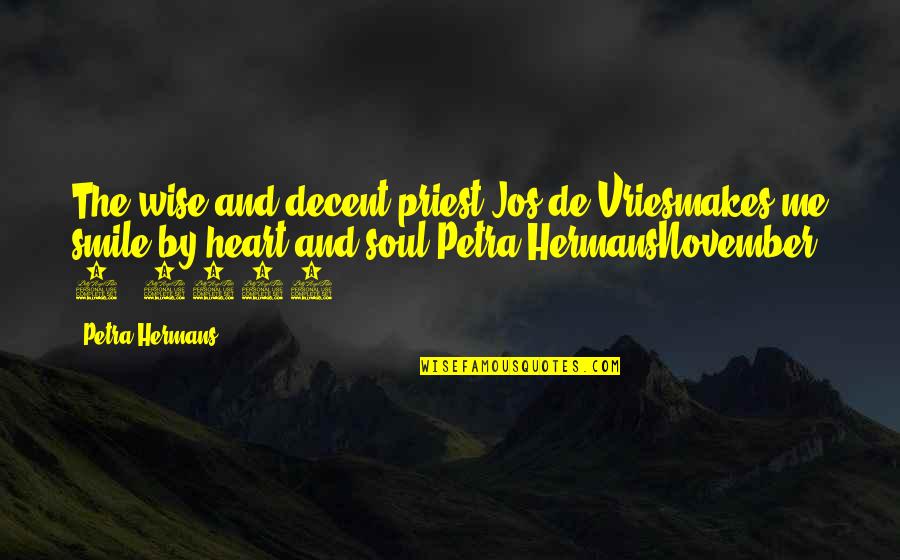 The wise and decent priest Jos de Vries
makes me smile
by heart and soul.
Petra Hermans
November 4, 2016 —
Petra Hermans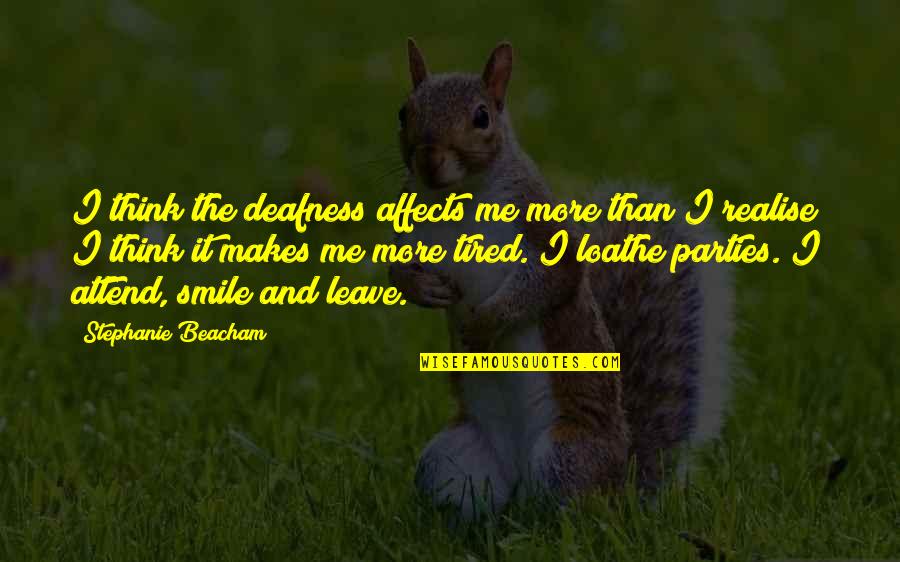 I think the deafness affects me more than I realise; I think it makes me more tired. I loathe parties. I attend, smile and leave. —
Stephanie Beacham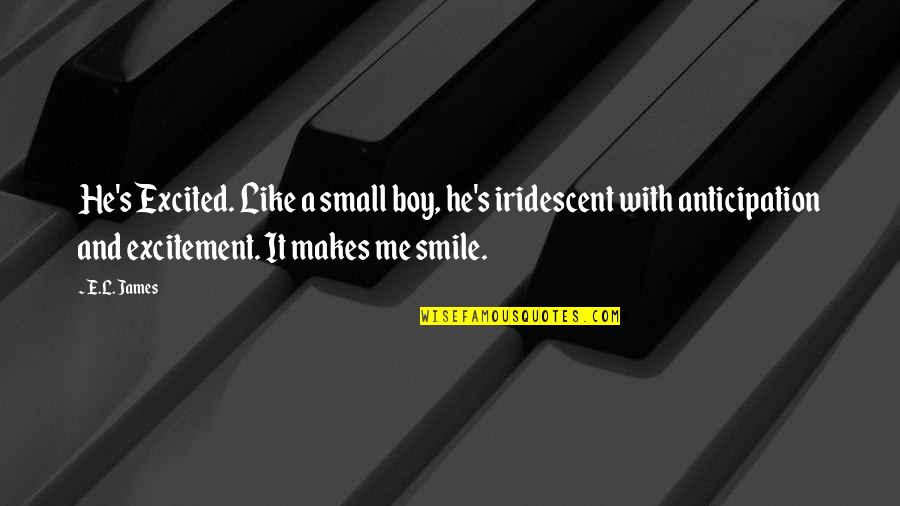 He's Excited. Like a small boy, he's iridescent with anticipation and excitement. It
makes me smile
. —
E.L. James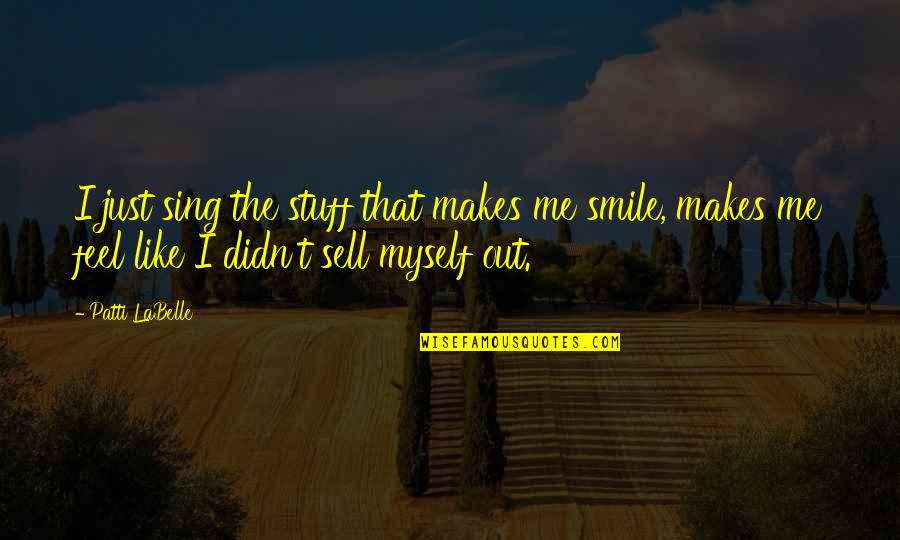 I just sing the stuff that
makes me smile
, makes me feel like I didn't sell myself out. —
Patti LaBelle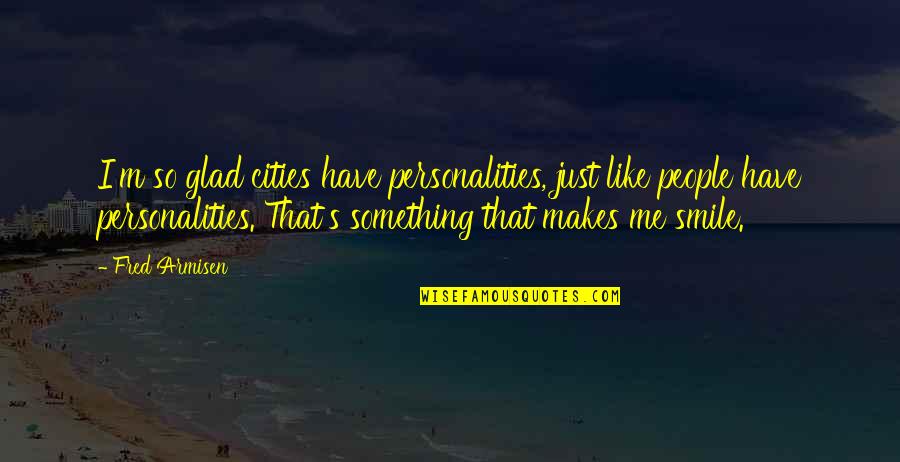 I'm so glad cities have personalities, just like people have personalities. That's something that
makes me smile
. —
Fred Armisen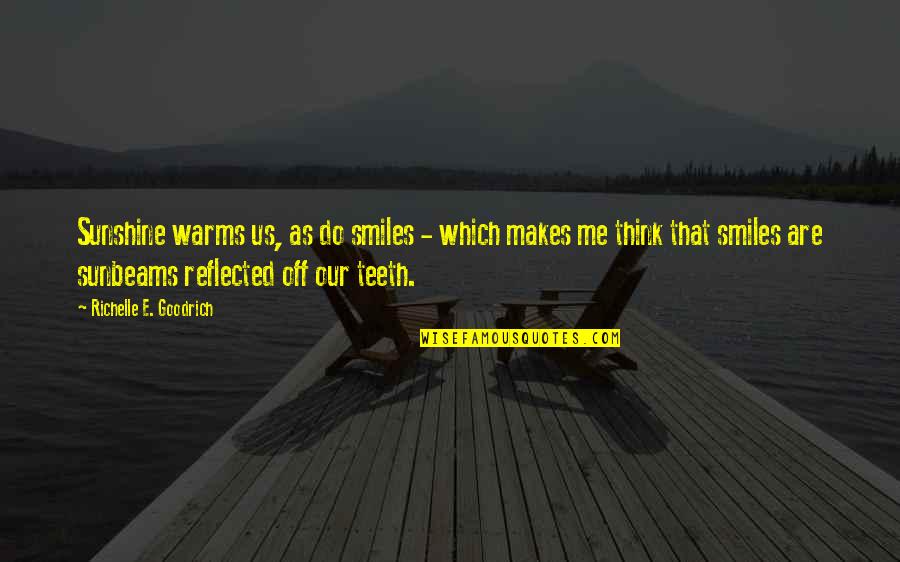 Sunshine warms us, as do smiles - which makes me think that smiles are sunbeams reflected off our teeth. —
Richelle E. Goodrich