Love Blooms Quotes
Collection of top 31 famous quotes about Love Blooms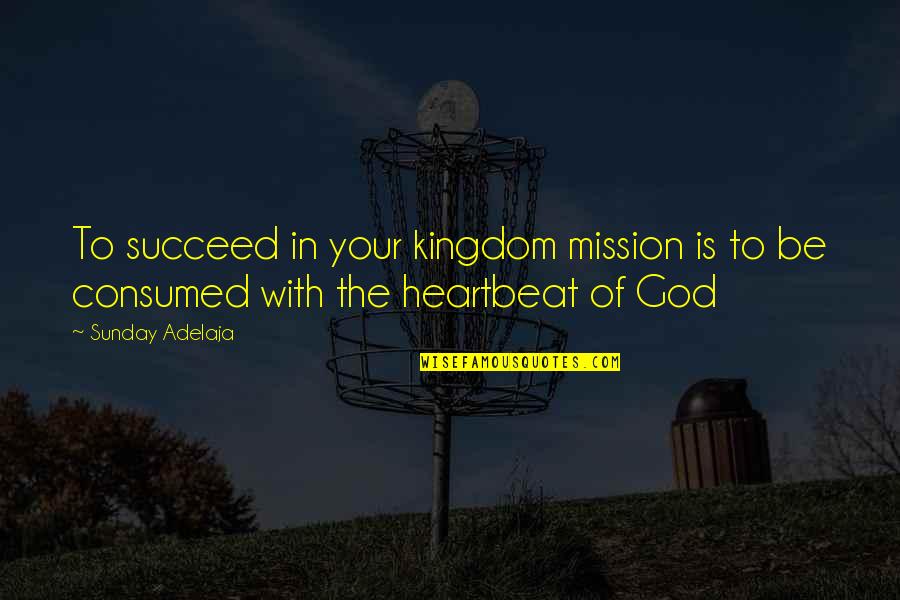 To succeed in your kingdom mission is to be consumed with the heartbeat of God
—
Sunday Adelaja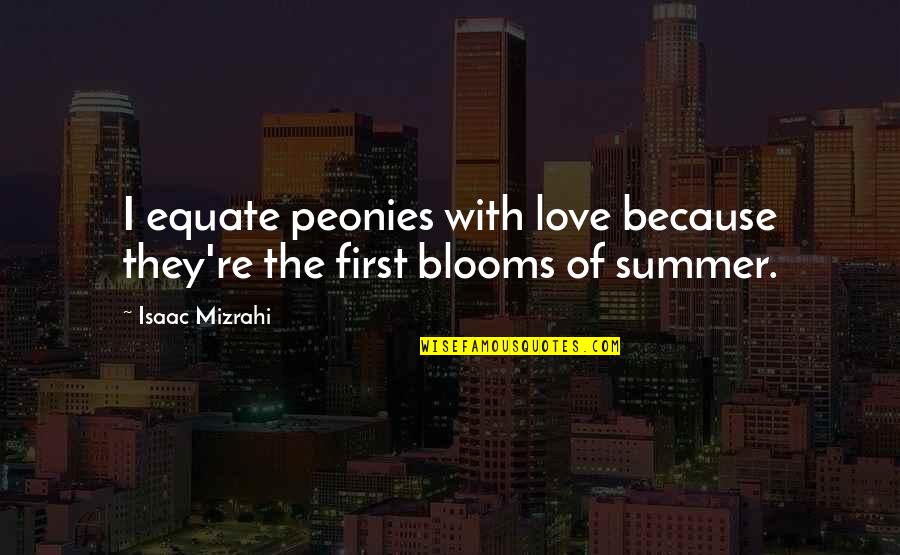 I equate peonies with love because they're the first blooms of summer.
—
Isaac Mizrahi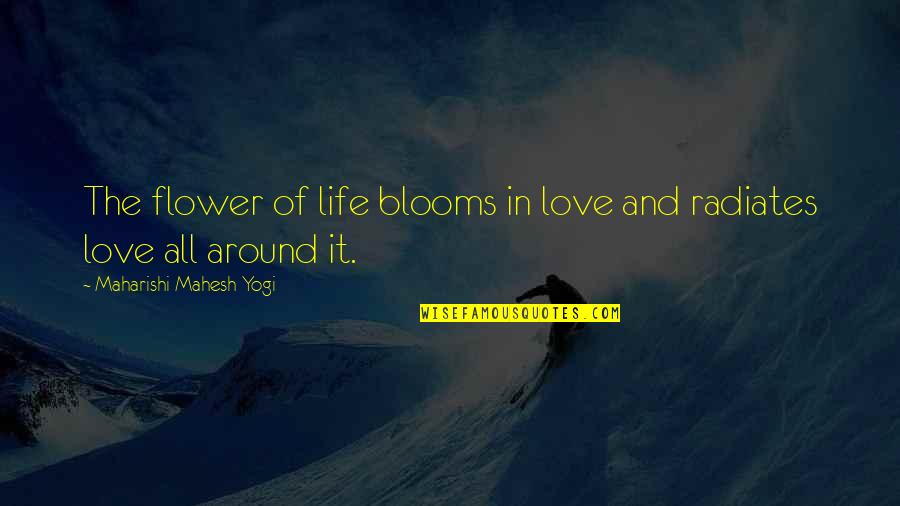 The flower of life blooms in love and radiates love all around it.
—
Maharishi Mahesh Yogi
A flower never blooms in a hurry so live a life slowly but beautifully.
—
Debasish Mridha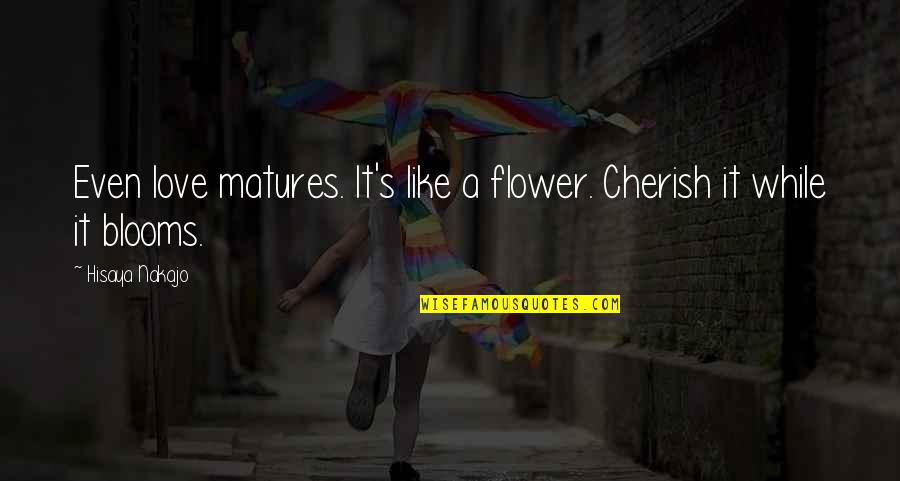 Even love matures. It's like a flower. Cherish it while it blooms.
—
Hisaya Nakajo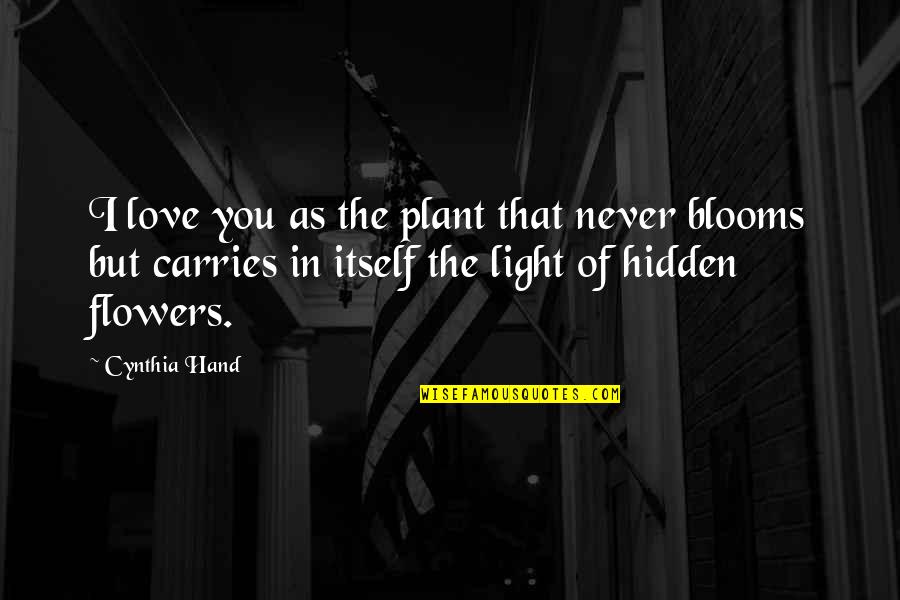 I love you as the plant that never blooms but carries in itself the light of hidden flowers.
—
Cynthia Hand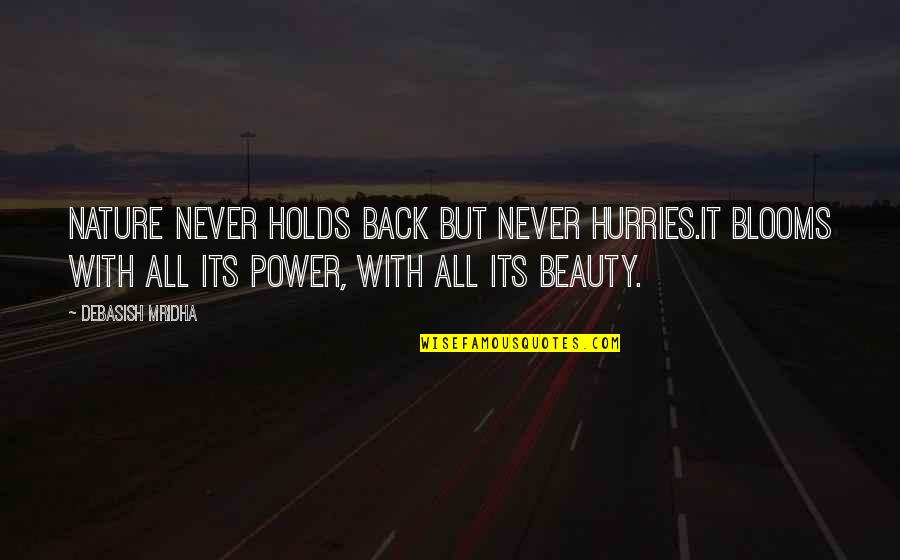 Nature never holds back but never hurries.
It blooms with all its power, with all its beauty. —
Debasish Mridha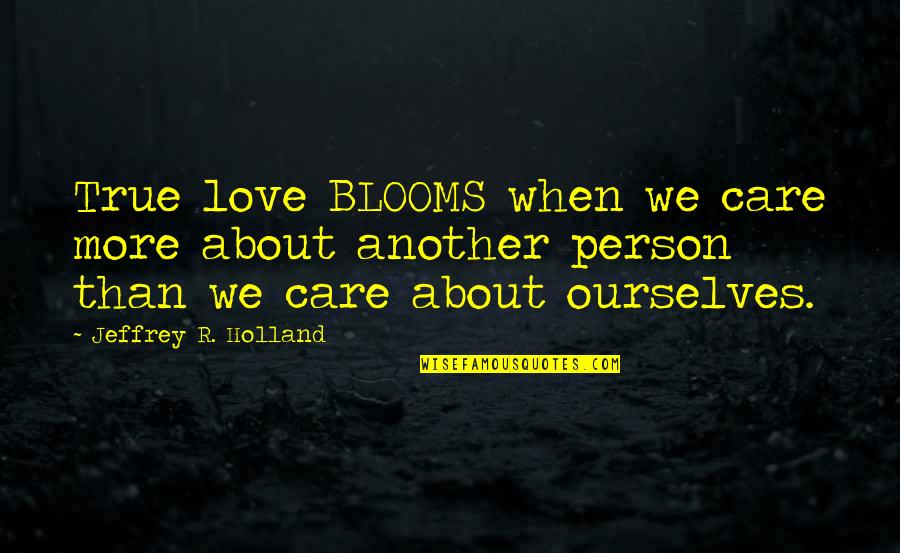 True love BLOOMS when we care more about another person than we care about ourselves. —
Jeffrey R. Holland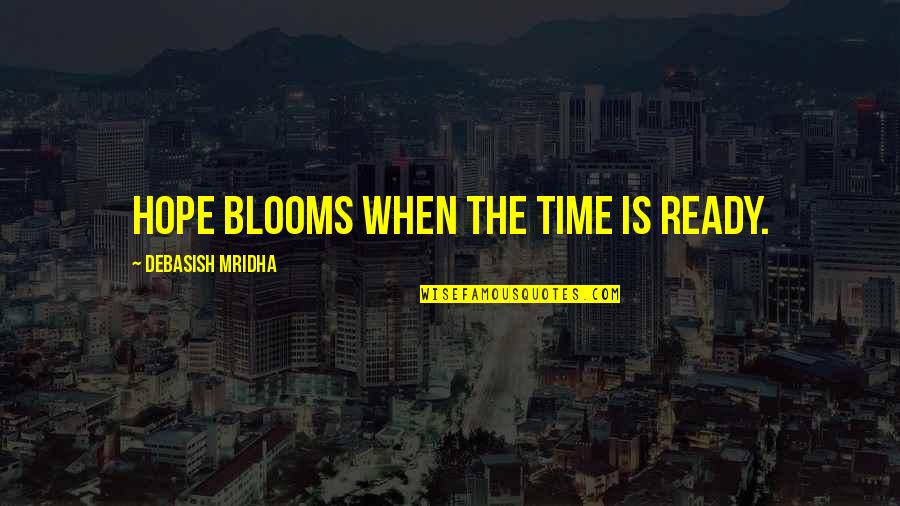 Hope blooms when the time is ready. —
Debasish Mridha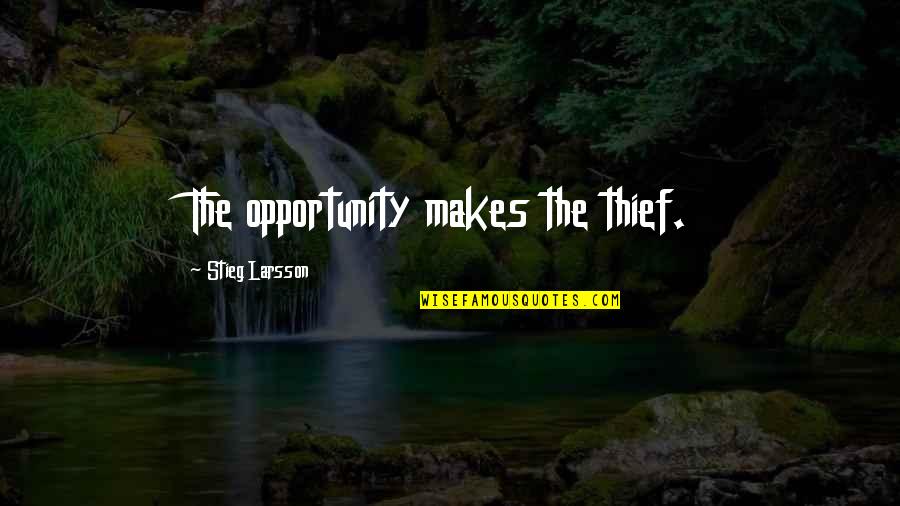 The opportunity makes the thief. —
Stieg Larsson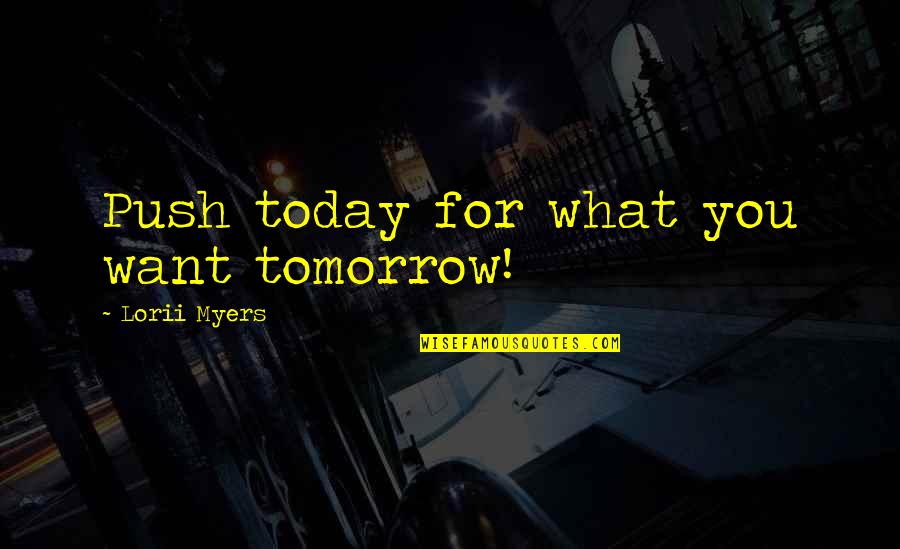 Push today for what you want tomorrow! —
Lorii Myers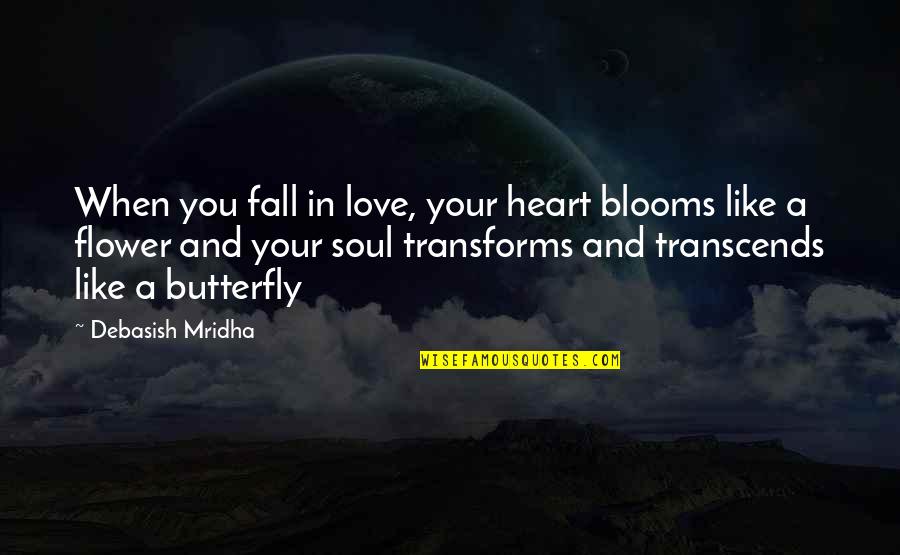 When you fall in love, your heart blooms like a flower and your soul transforms and transcends like a butterfly —
Debasish Mridha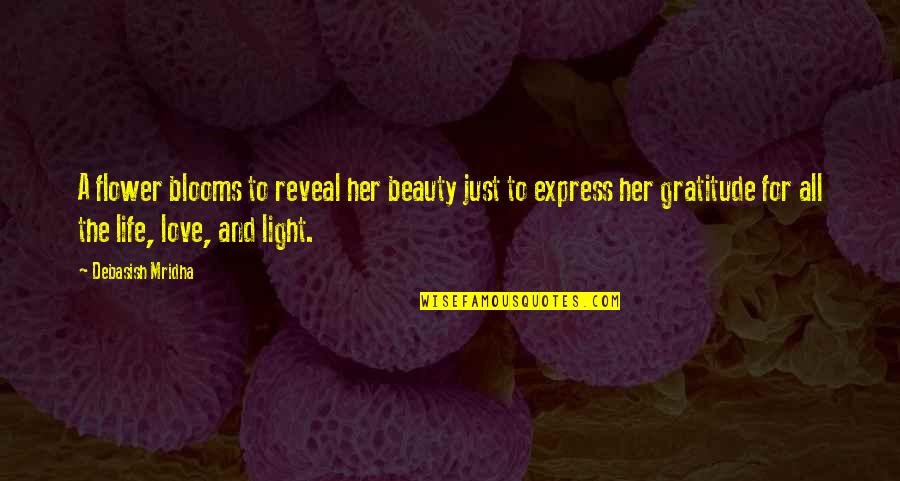 A flower blooms to reveal her beauty just to express her gratitude for all the life, love, and light. —
Debasish Mridha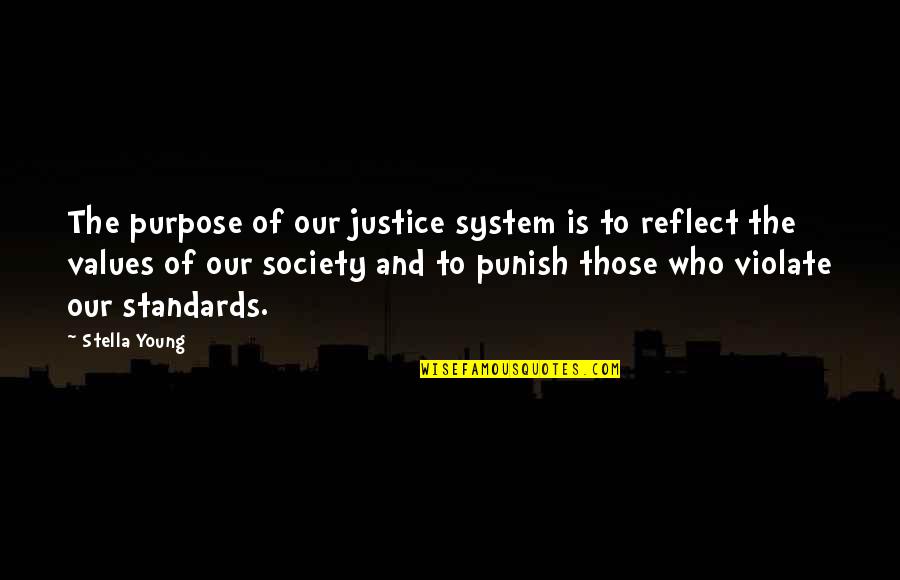 The purpose of our justice system is to reflect the values of our society and to punish those who violate our standards. —
Stella Young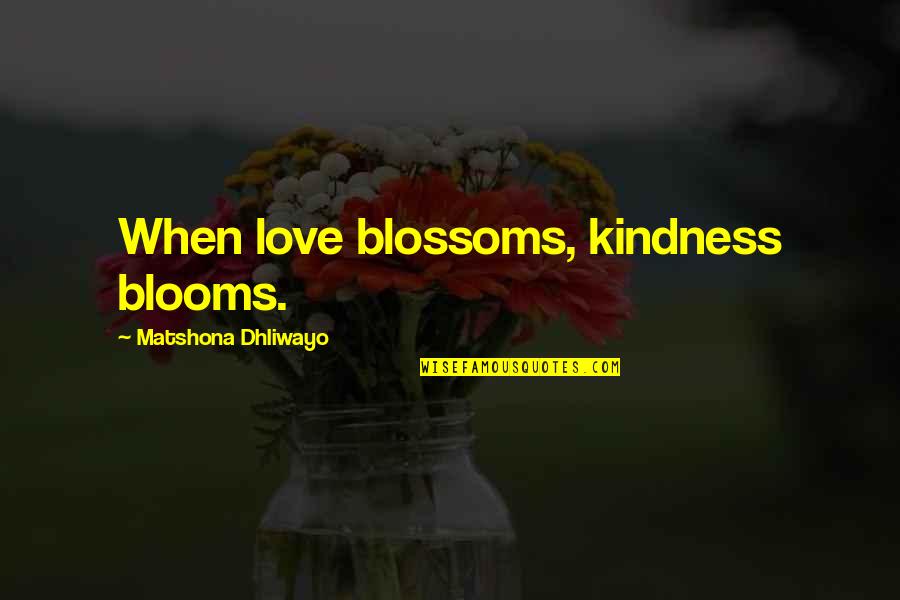 When love blossoms, kindness blooms. —
Matshona Dhliwayo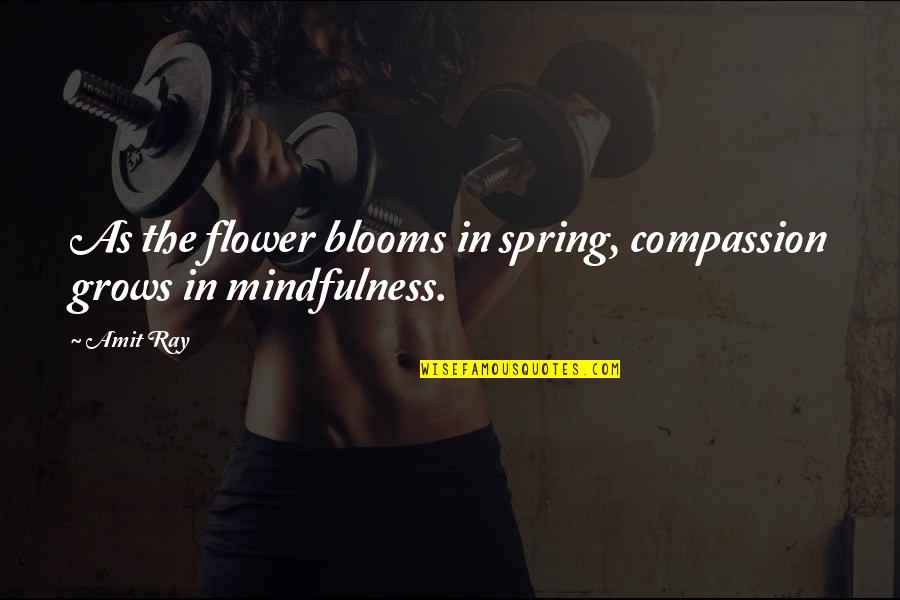 As the flower blooms in spring, compassion grows in mindfulness. —
Amit Ray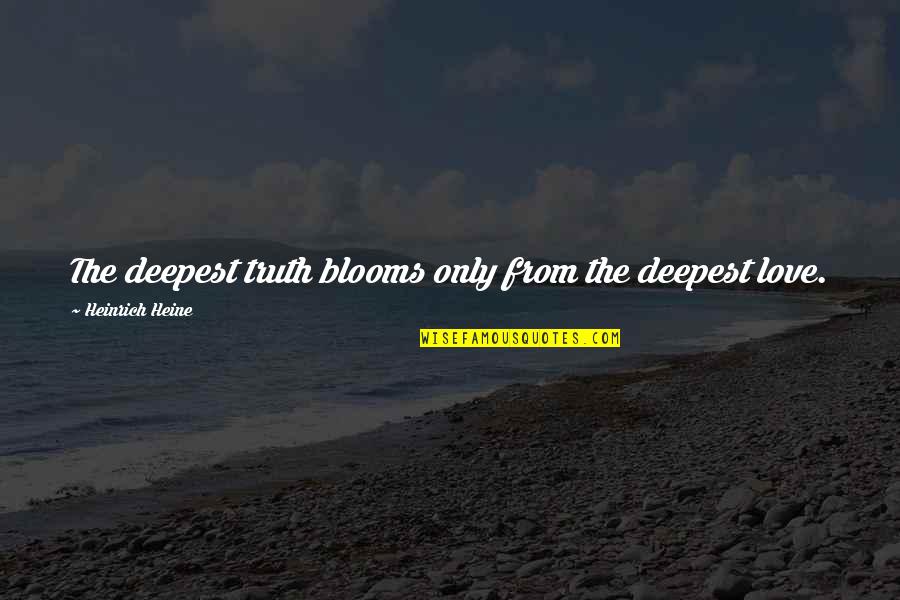 The deepest truth blooms only from the deepest love. —
Heinrich Heine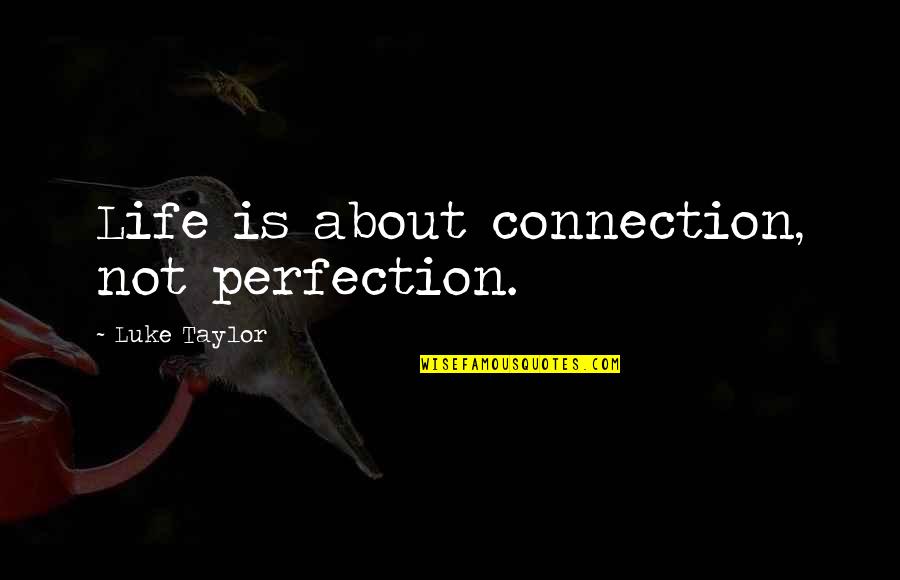 Life is about connection, not perfection. —
Luke Taylor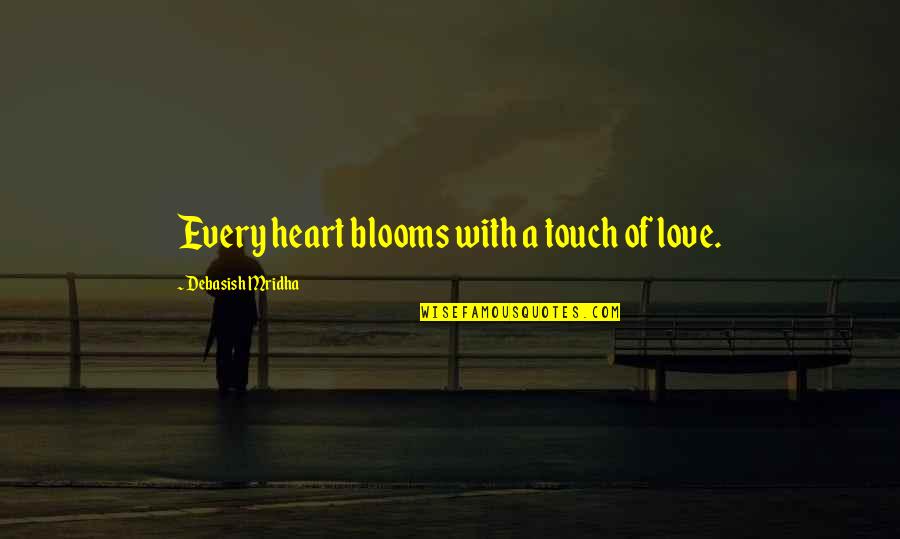 Every heart blooms with a touch of love. —
Debasish Mridha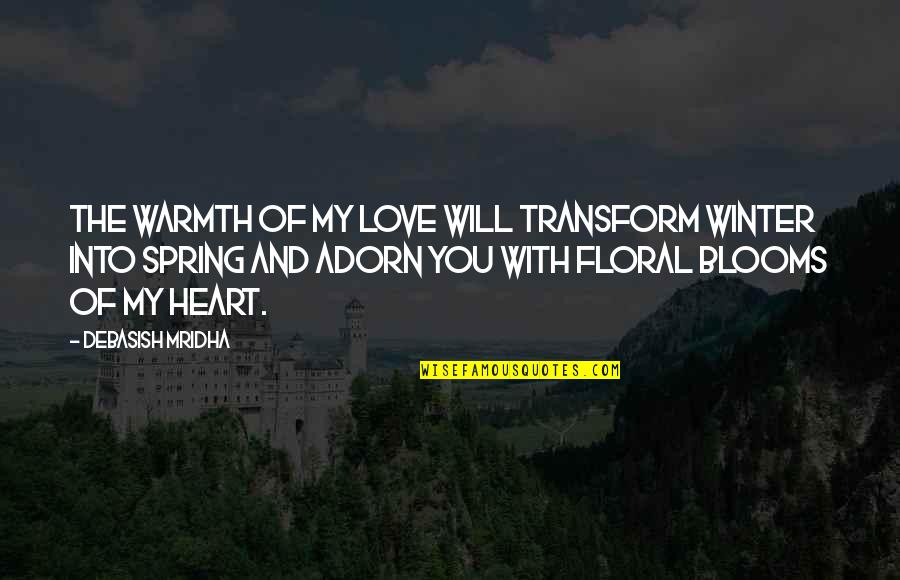 The warmth of my love will transform winter into spring and adorn you with floral blooms of my heart. —
Debasish Mridha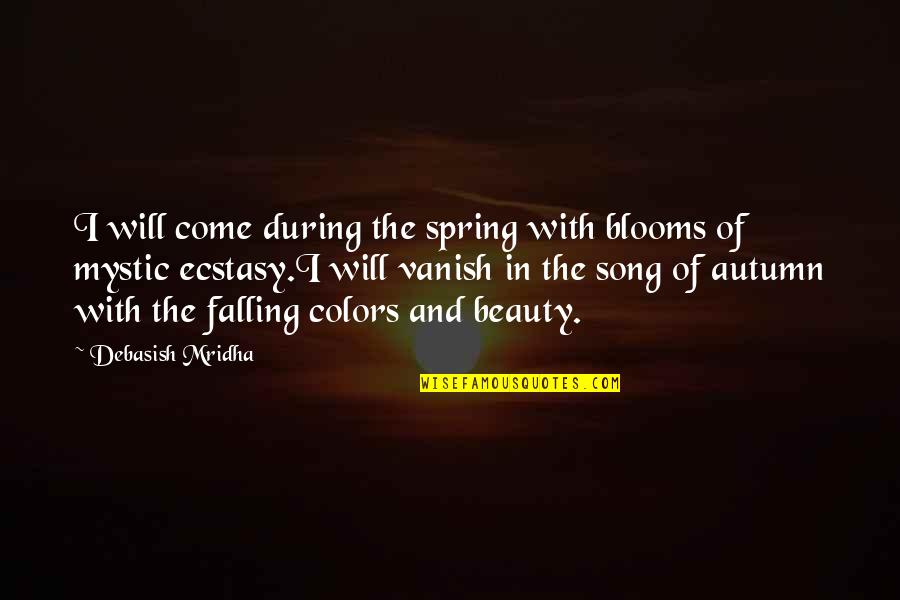 I will come during the spring with blooms of mystic ecstasy.
I will vanish in the song of autumn with the falling colors and beauty. —
Debasish Mridha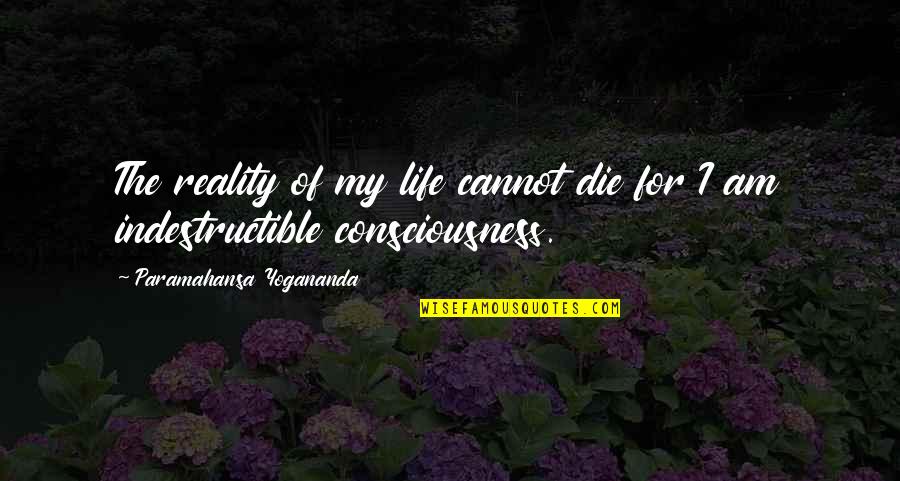 The reality of my life cannot die for I am indestructible consciousness. —
Paramahansa Yogananda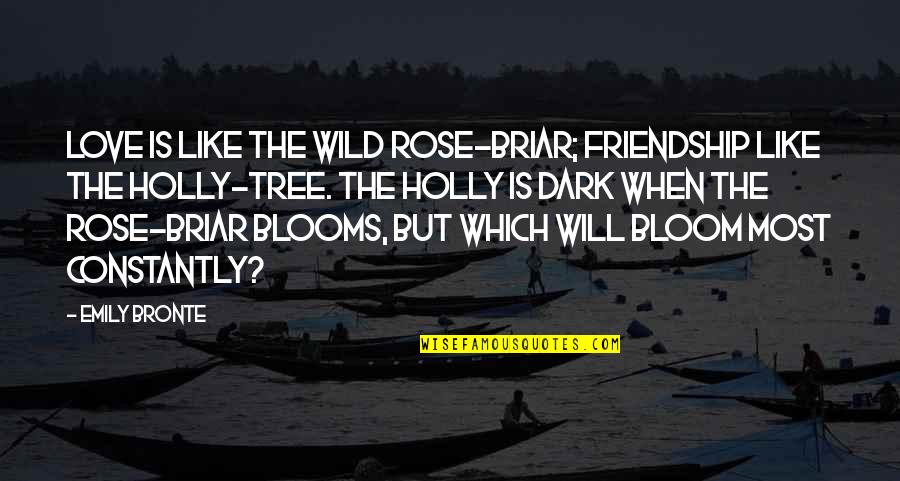 Love is like the wild rose-briar; Friendship like the holly-tree. The holly is dark when the rose-briar blooms, but which will bloom most constantly? —
Emily Bronte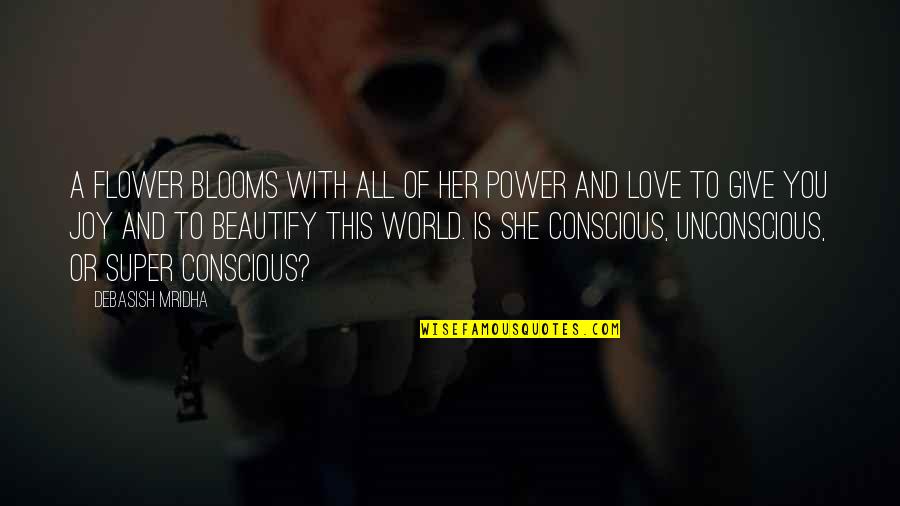 A flower blooms with all of her power and love to give you joy and to beautify this world. Is she conscious, unconscious, or super conscious? —
Debasish Mridha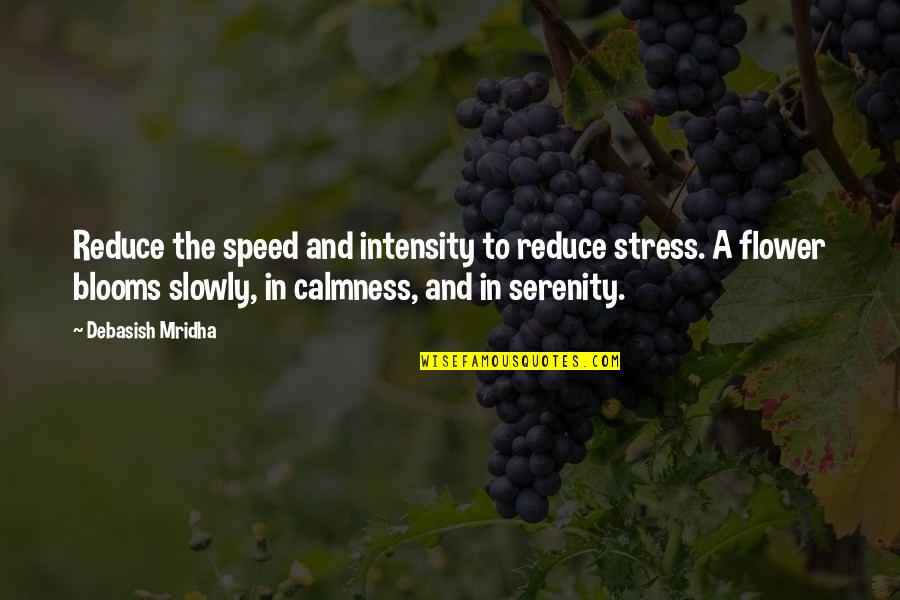 Reduce the speed and intensity to reduce stress. A flower blooms slowly, in calmness, and in serenity. —
Debasish Mridha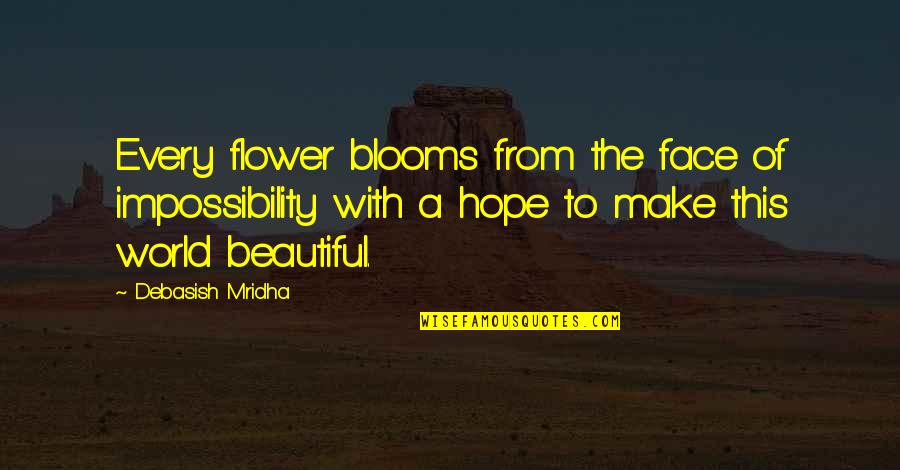 Every flower blooms from the face of impossibility with a hope to make this world beautiful. —
Debasish Mridha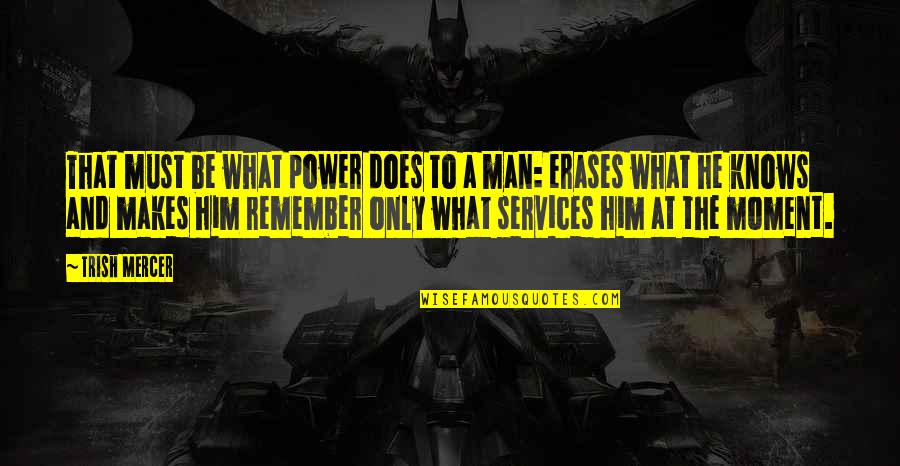 That must be what power does to a man: erases what he knows and makes him remember only what services him at the moment. —
Trish Mercer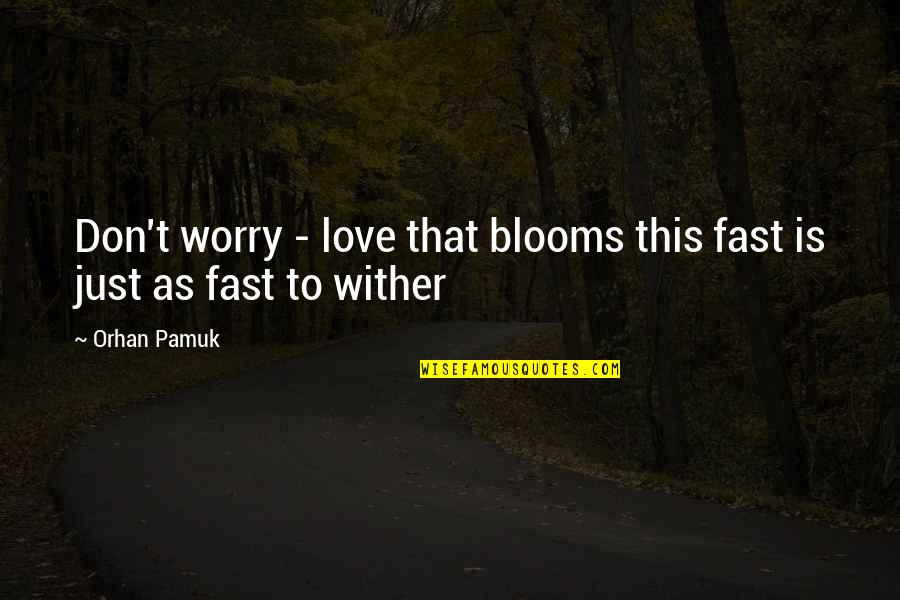 Don't worry - love that blooms this fast is just as fast to wither —
Orhan Pamuk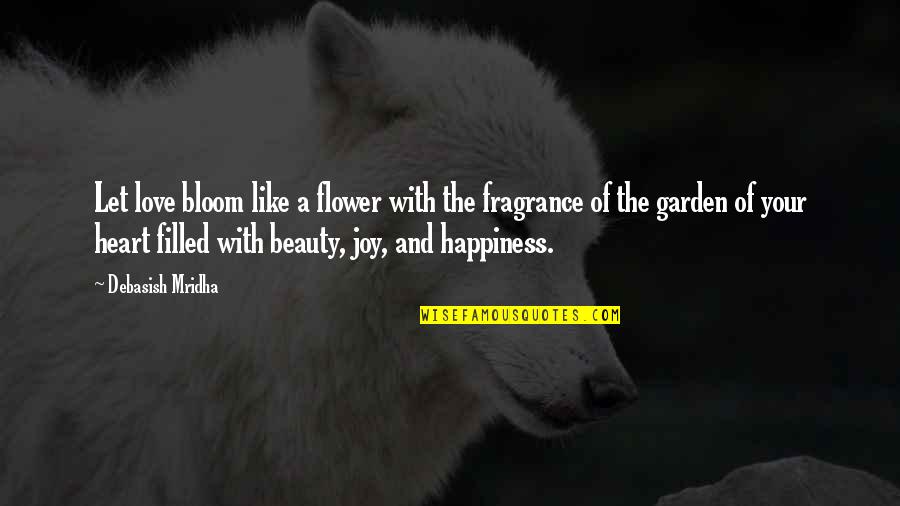 Let love bloom like a flower with the fragrance of the garden of your heart filled with beauty, joy, and happiness. —
Debasish Mridha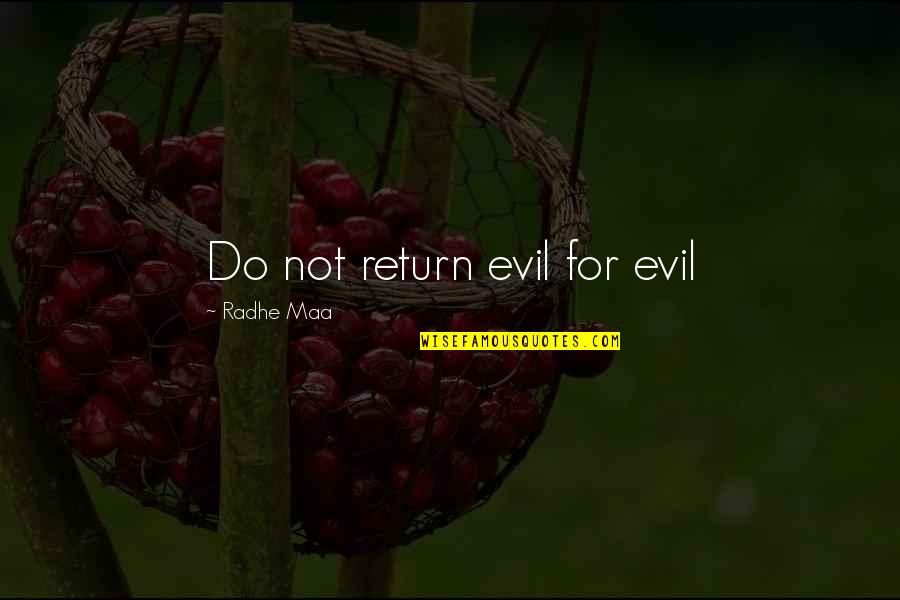 Do not return evil for evil —
Radhe Maa