Love Beautiful Girl Quotes
Collection of top 21 famous quotes about Love Beautiful Girl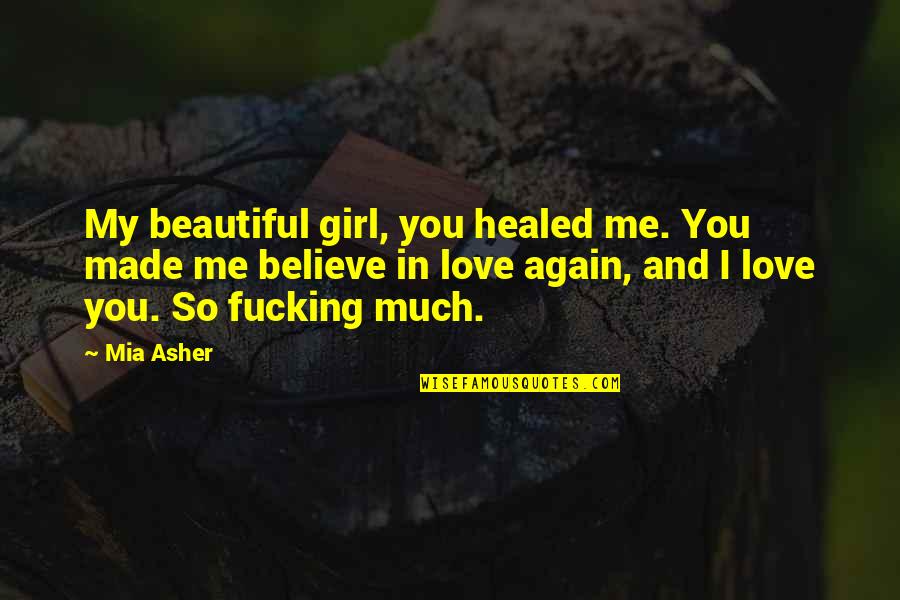 My beautiful girl, you healed me. You made me believe in love again, and I love you. So fucking much.
—
Mia Asher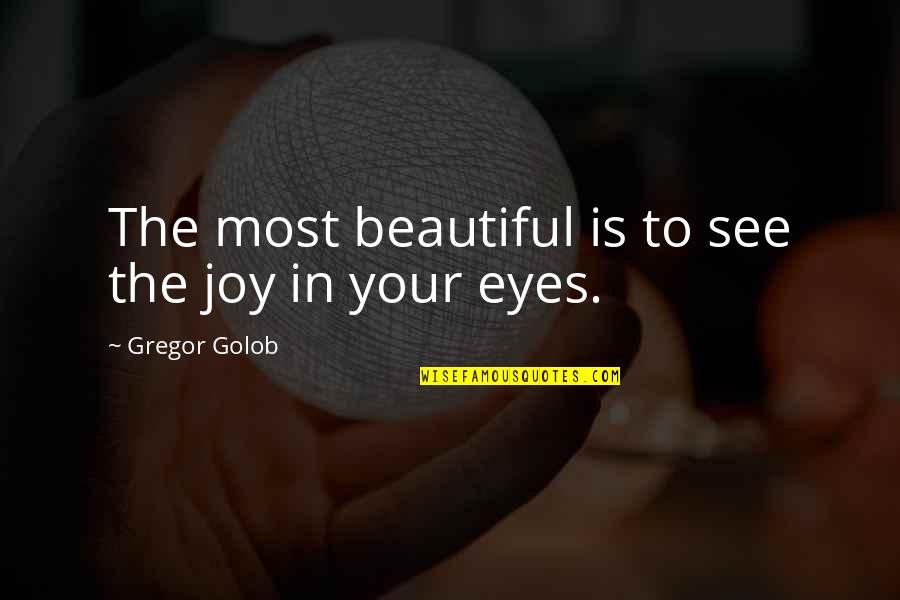 The most beautiful is to see the joy in your eyes.
—
Gregor Golob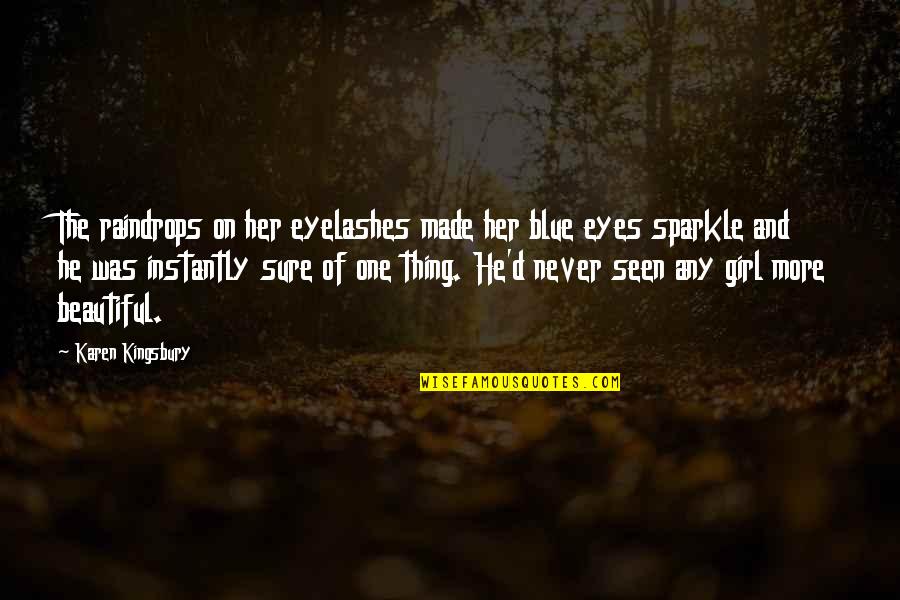 The raindrops on her eyelashes made her blue eyes sparkle and he was instantly sure of one thing. He'd never seen any girl more beautiful.
—
Karen Kingsbury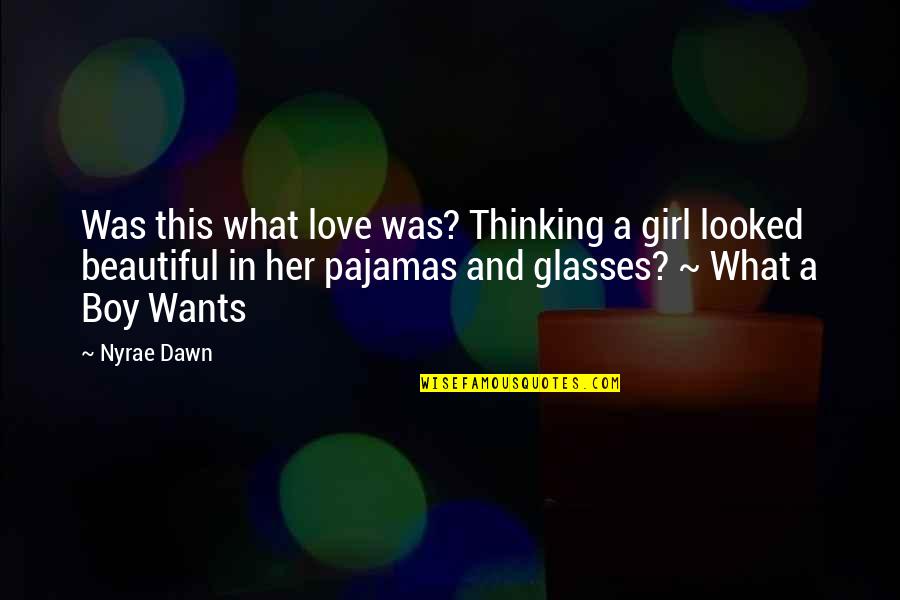 Was this what love was? Thinking a girl looked beautiful in her pajamas and glasses? ~ What a Boy Wants —
Nyrae Dawn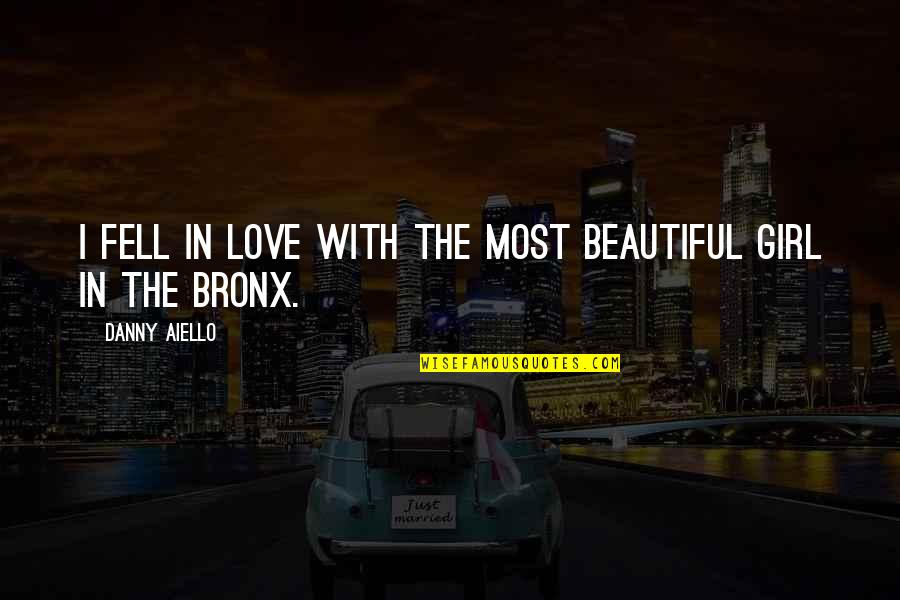 I fell in love with the most beautiful girl in the Bronx. —
Danny Aiello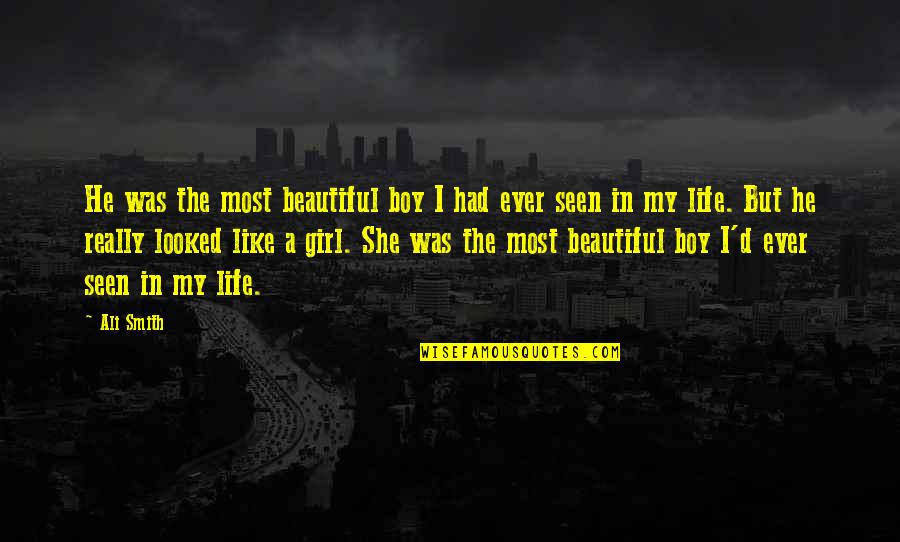 He was the most beautiful boy I had ever seen in my life. But he really looked like a girl. She was the most beautiful boy I'd ever seen in my life. —
Ali Smith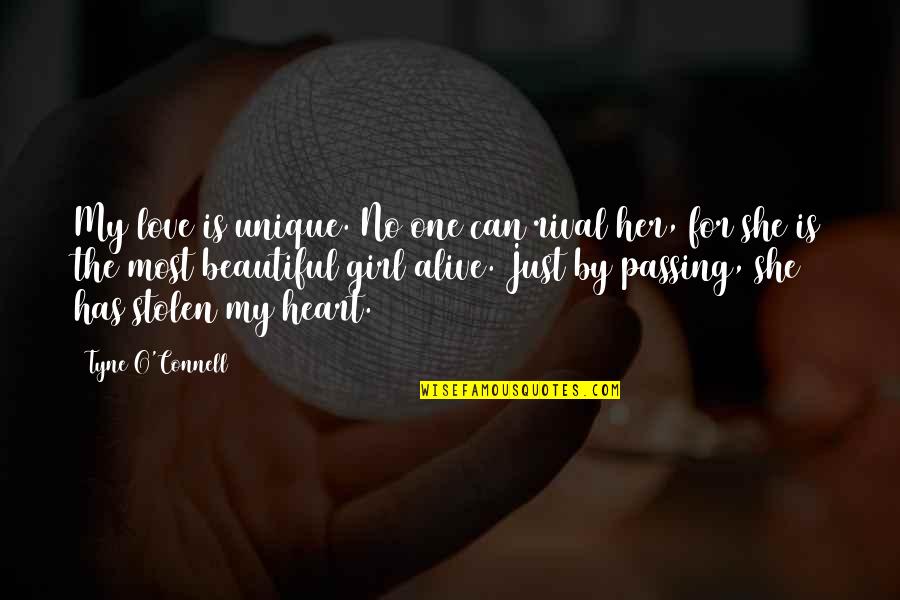 My love is unique. No one can rival her, for she is the most beautiful girl alive. Just by passing, she has stolen my heart. —
Tyne O'Connell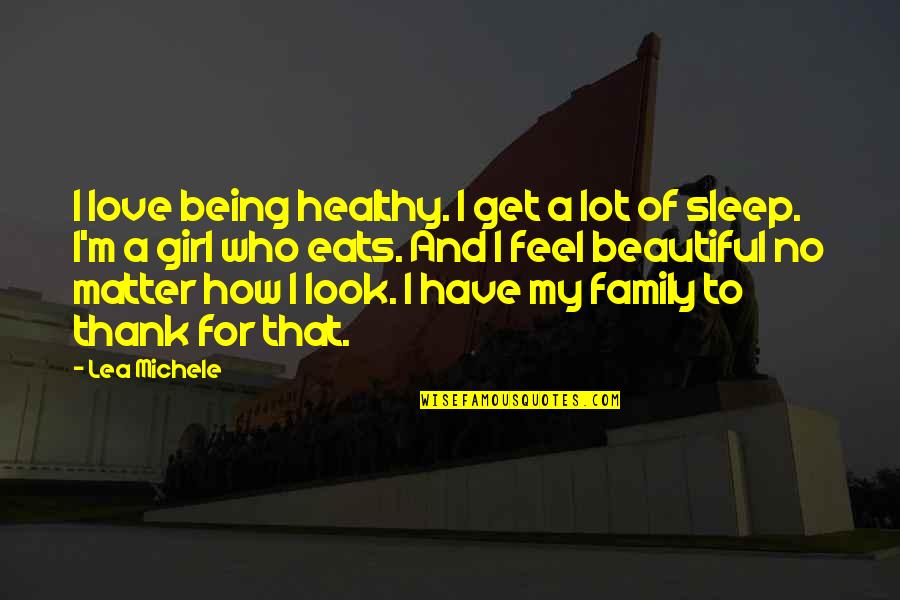 I love being healthy. I get a lot of sleep. I'm a girl who eats. And I feel beautiful no matter how I look. I have my family to thank for that. —
Lea Michele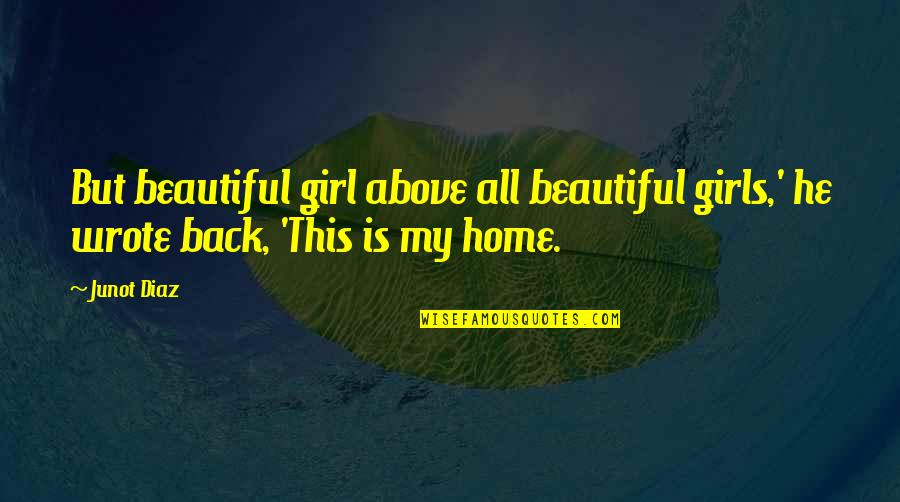 But beautiful girl above all beautiful girls,' he wrote back, 'This is my home. —
Junot Diaz
I love to put on diamonds and beautiful evening gowns and make my girl-friends upset. —
Zsa Zsa Gabor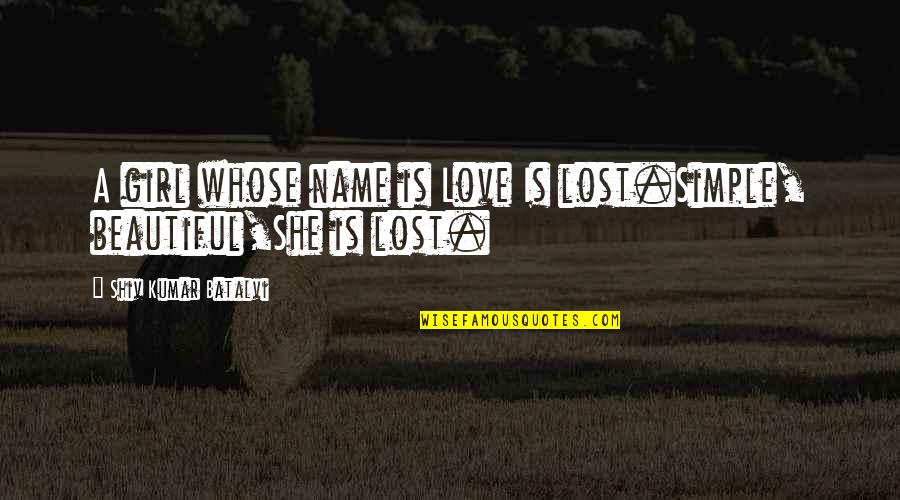 A girl whose name is Love
Is lost.
Simple, beautiful,
She is lost. —
Shiv Kumar Batalvi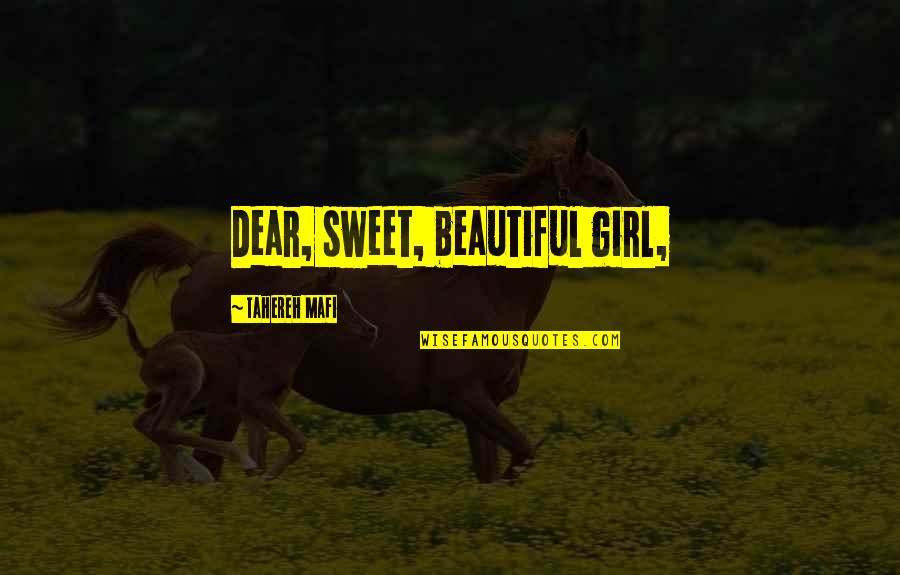 Dear, sweet, beautiful girl, —
Tahereh Mafi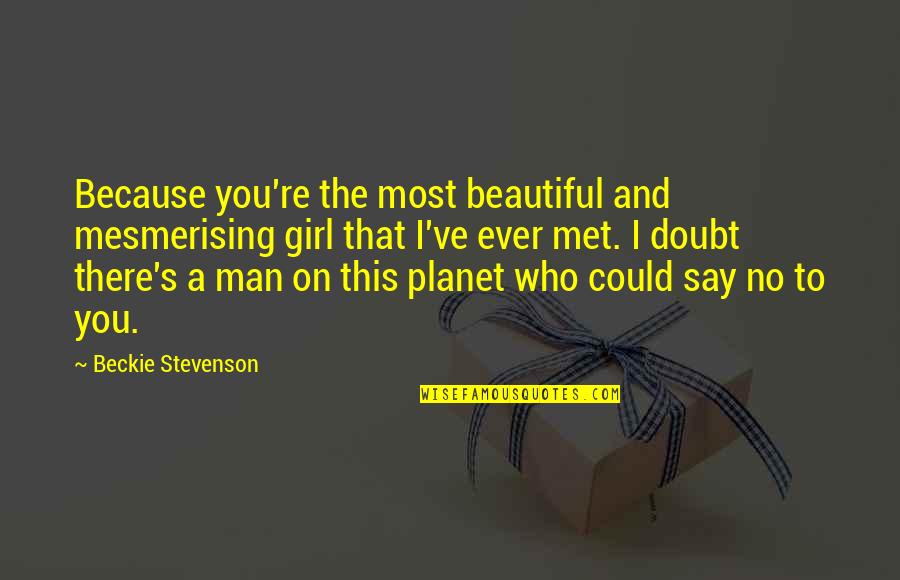 Because you're the most beautiful and mesmerising girl that I've ever met. I doubt there's a man on this planet who could say no to you. —
Beckie Stevenson
But this girl ... she doesn't feel pointless. She's real and she's beautiful and she fits perfectly when she's in my arms. She makes me want to feel. —
Monica Murphy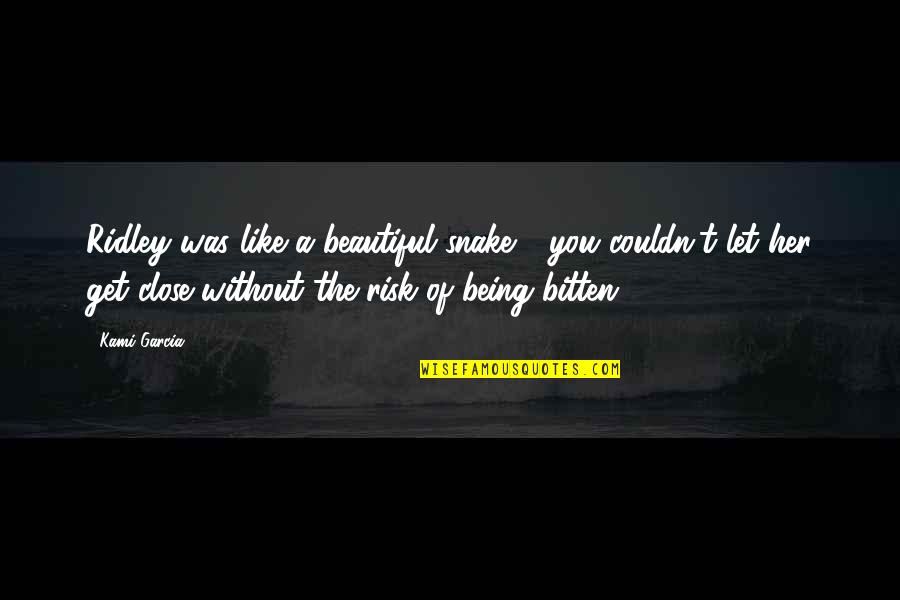 Ridley was like a beautiful snake - you couldn't let her get close without the risk of being bitten. —
Kami Garcia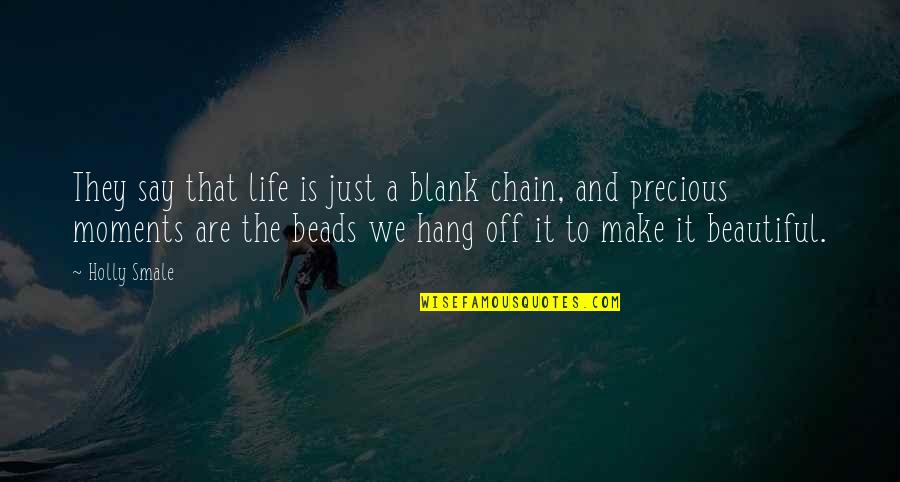 They say that life is just a blank chain, and precious moments are the beads we hang off it to make it beautiful. —
Holly Smale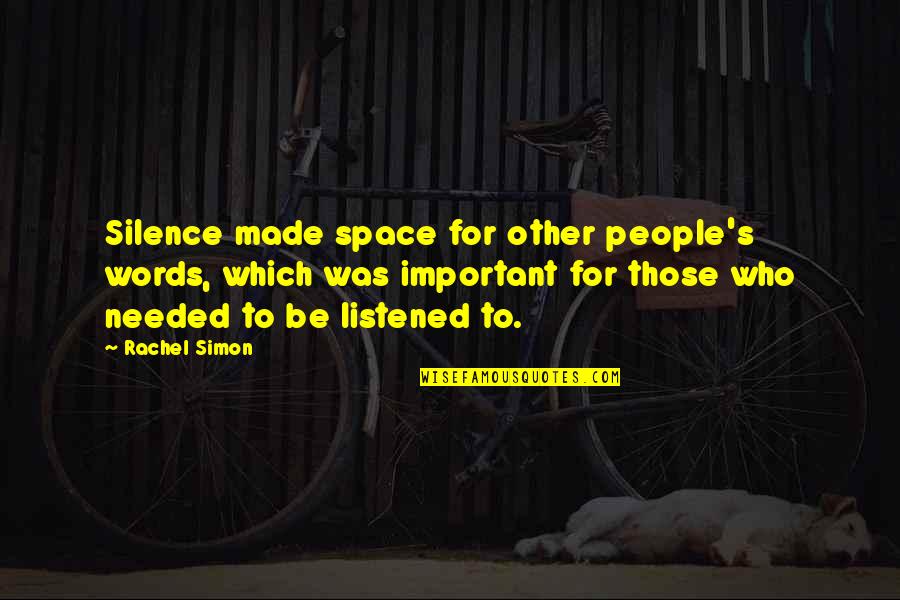 Silence made space for other people's words, which was important for those who needed to be listened to. —
Rachel Simon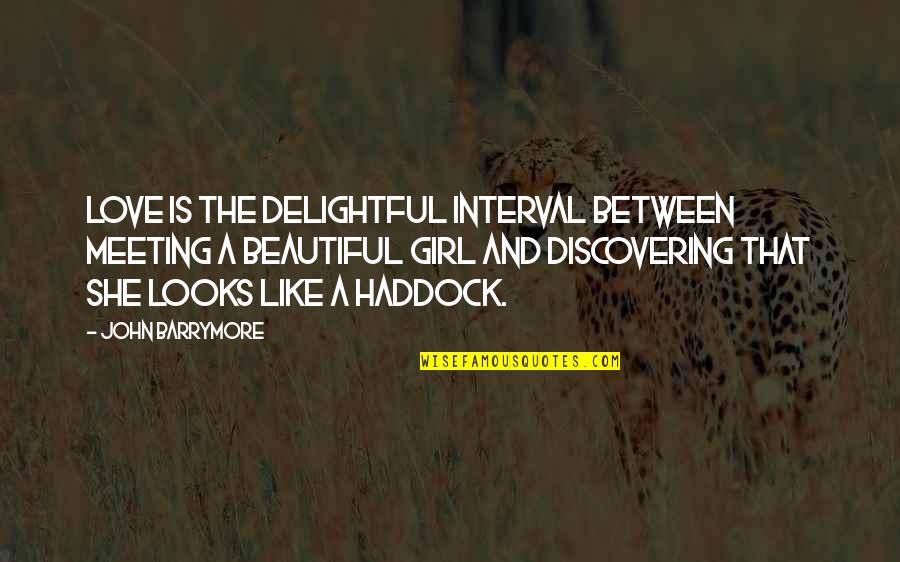 Love is the delightful interval between meeting a beautiful girl and discovering that she looks like a haddock. —
John Barrymore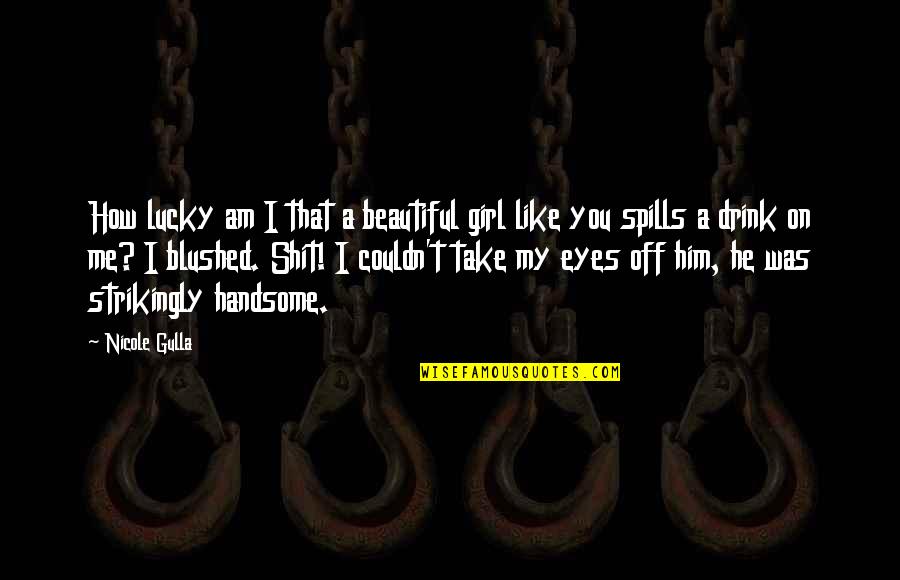 How lucky am I that a beautiful girl like you spills a drink on me?
I blushed. Shit! I couldn't take my eyes off him, he was strikingly handsome. —
Nicole Gulla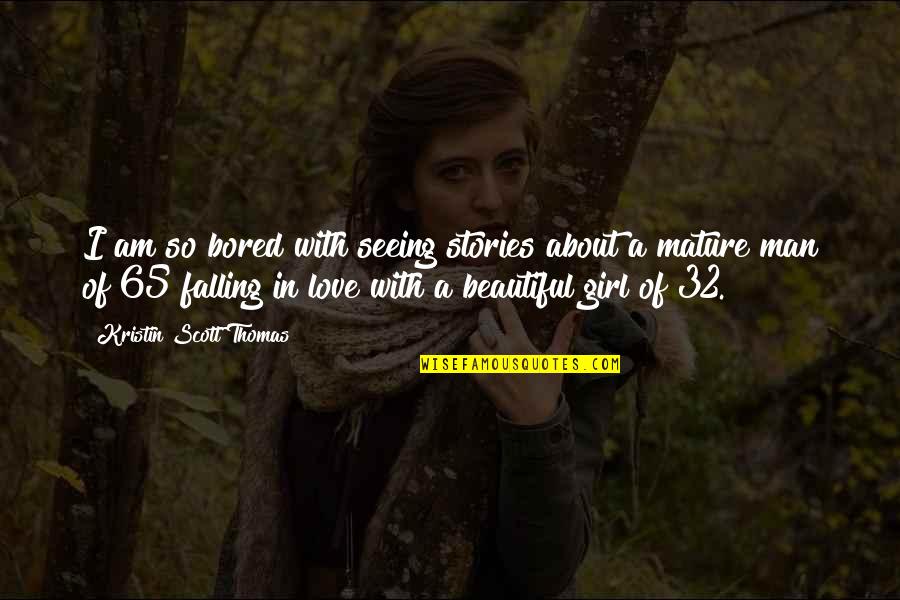 I am so bored with seeing stories about a mature man of 65 falling in love with a beautiful girl of 32. —
Kristin Scott Thomas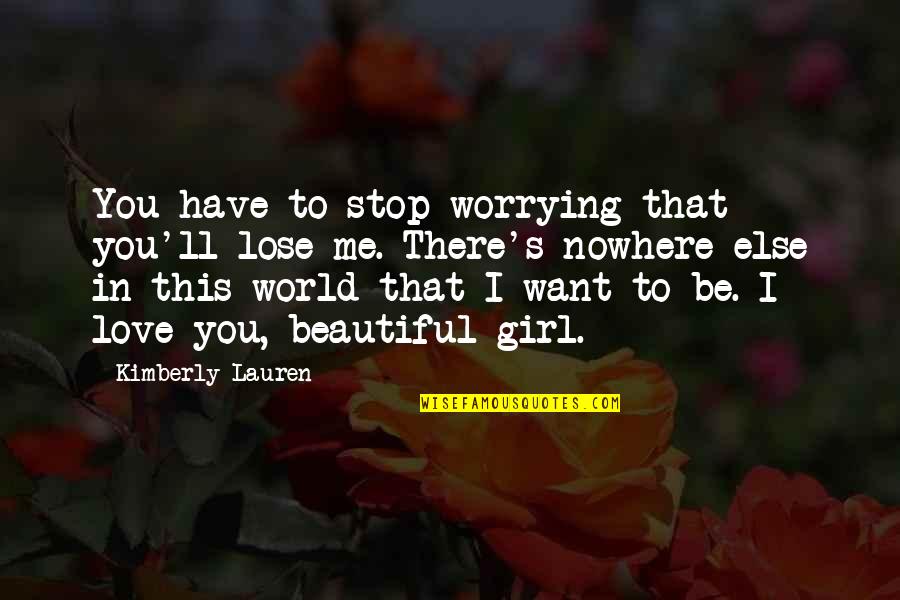 You have to stop worrying that you'll lose me. There's nowhere else in this world that I want to be. I love you, beautiful girl. —
Kimberly Lauren