Lights Of Christmas Quotes
Collection of top 20 famous quotes about Lights Of Christmas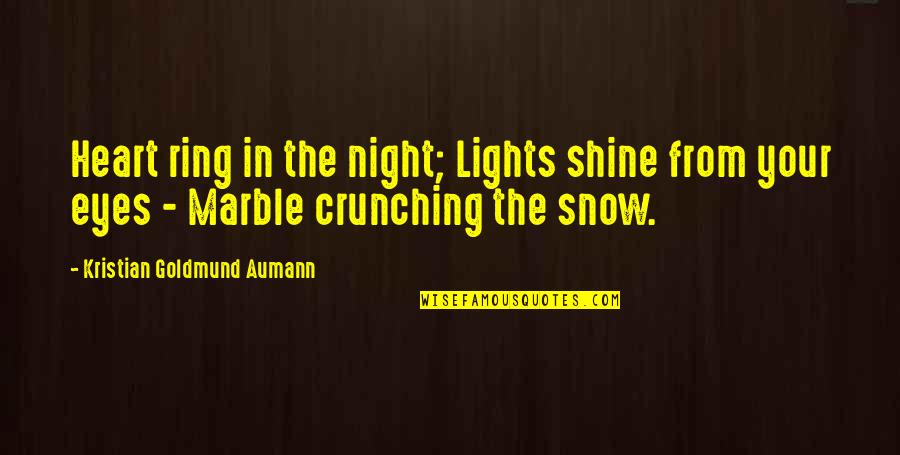 Heart ring in the night; Lights shine from your eyes - Marble crunching the snow.
—
Kristian Goldmund Aumann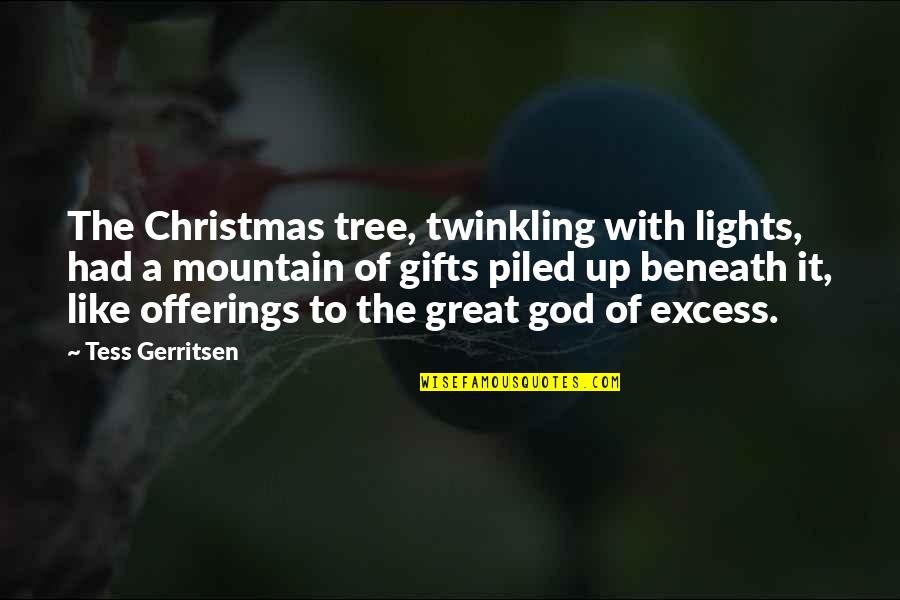 The Christmas tree, twinkling with lights, had a mountain of gifts piled up beneath it, like offerings to the great god of excess.
—
Tess Gerritsen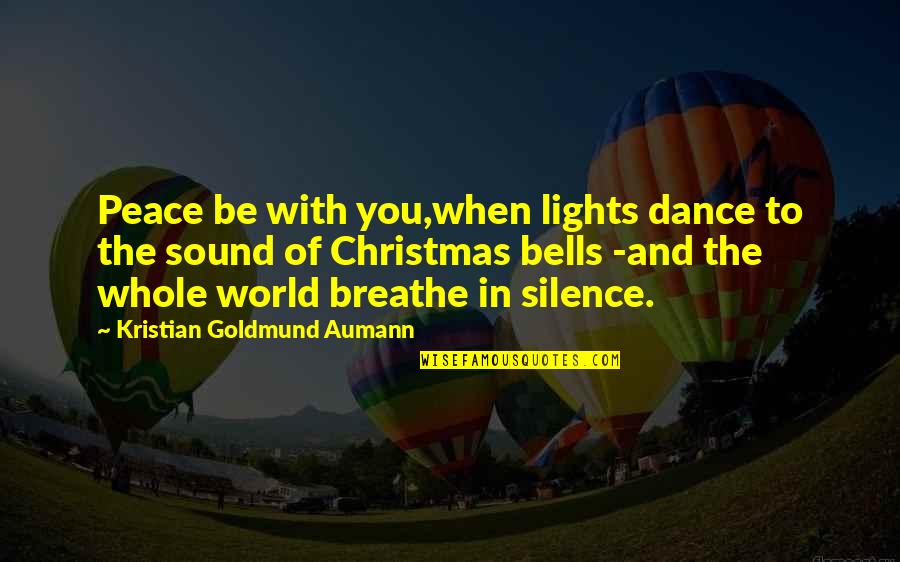 Peace be with you,
when lights dance to the sound of Christmas bells -
and the whole world breathe in silence.
—
Kristian Goldmund Aumann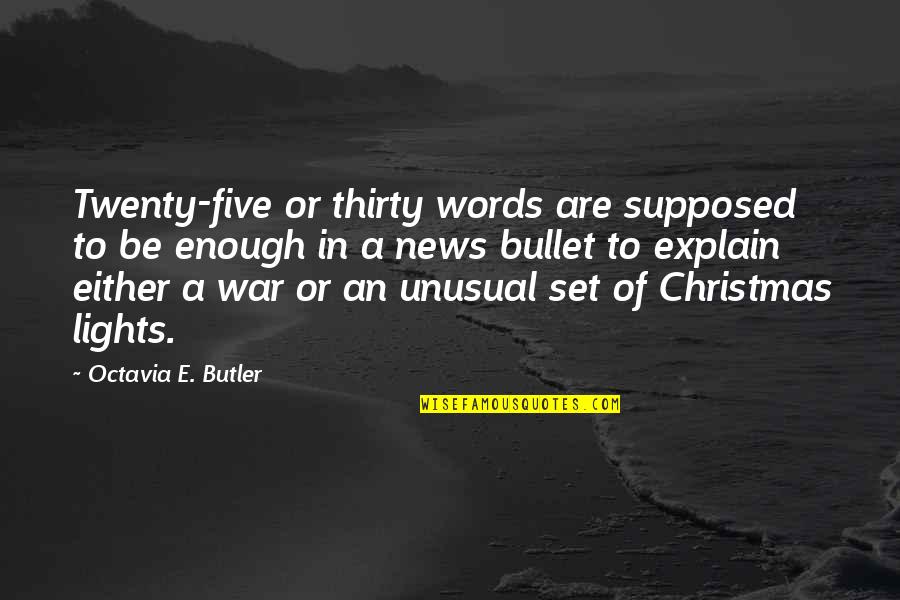 Twenty-five or thirty words are supposed to be enough in a news bullet to explain either a war or an unusual set of Christmas lights.
—
Octavia E. Butler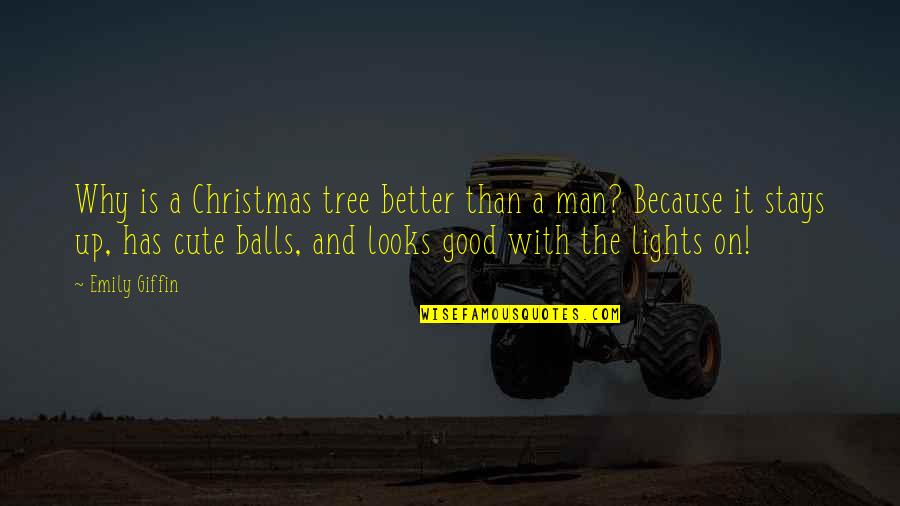 Why is a Christmas tree better than a man? Because it stays up, has cute balls, and looks good with the lights on!
—
Emily Giffin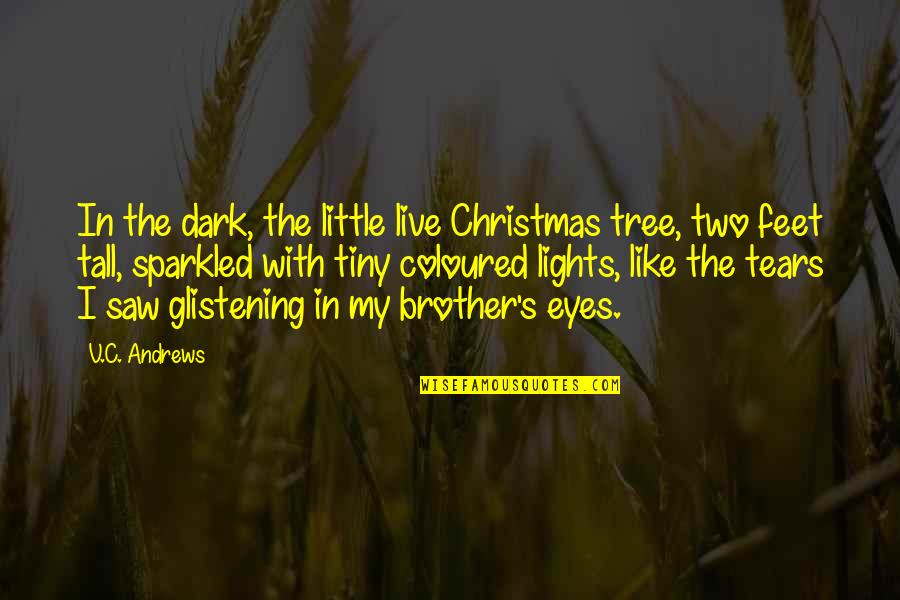 In the dark, the little live Christmas tree, two feet tall, sparkled with tiny coloured lights, like the tears I saw glistening in my brother's eyes. —
V.C. Andrews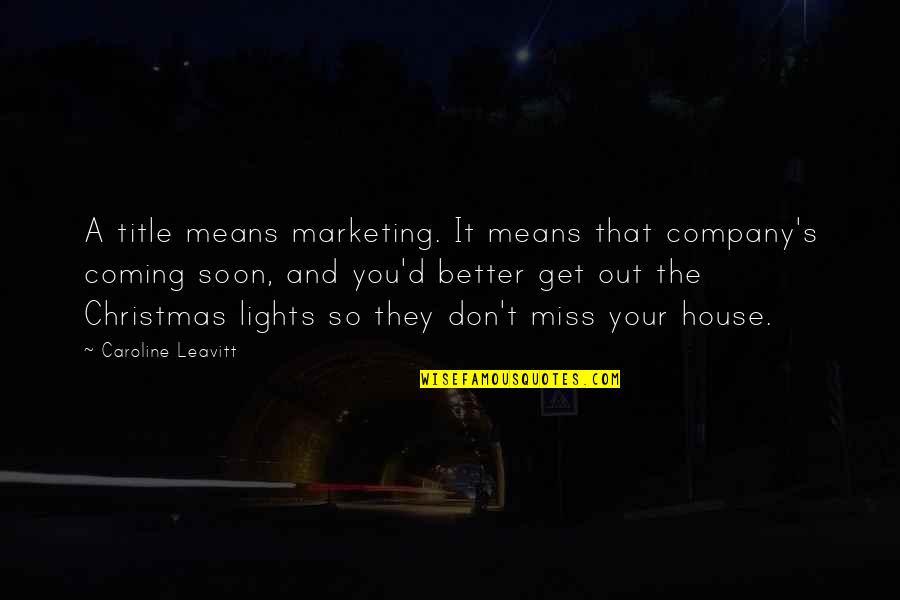 A title means marketing. It means that company's coming soon, and you'd better get out the Christmas lights so they don't miss your house. —
Caroline Leavitt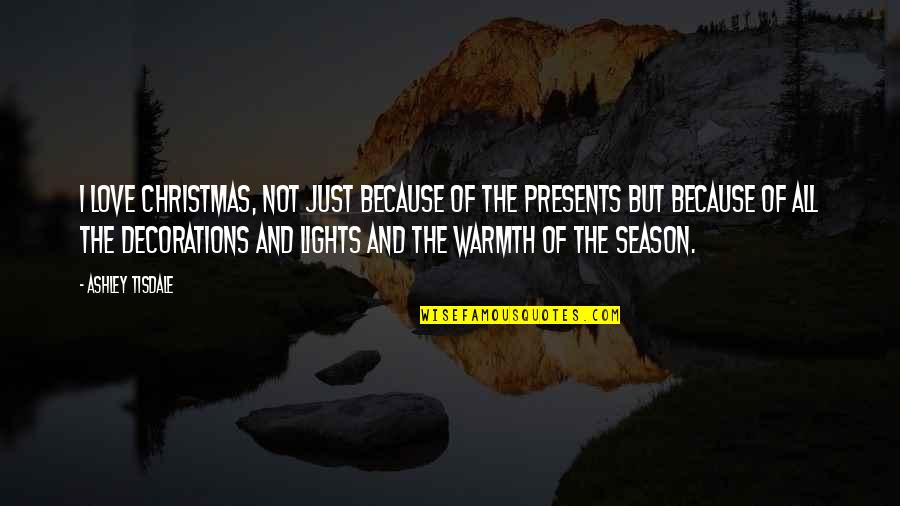 I love Christmas, not just because of the presents but because of all the decorations and lights and the warmth of the season. —
Ashley Tisdale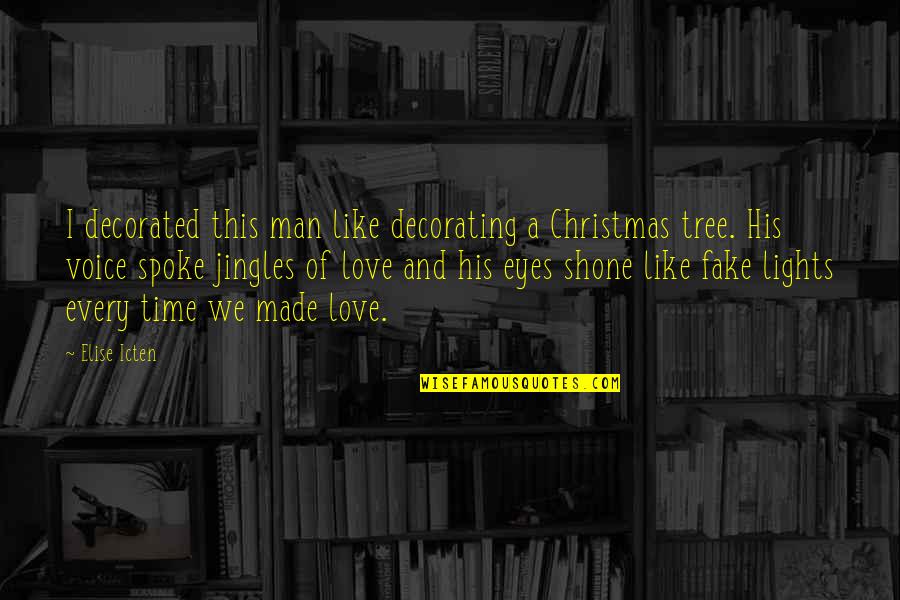 I decorated this man like decorating a Christmas tree. His voice spoke jingles of love and his eyes shone like fake lights every time we made love. —
Elise Icten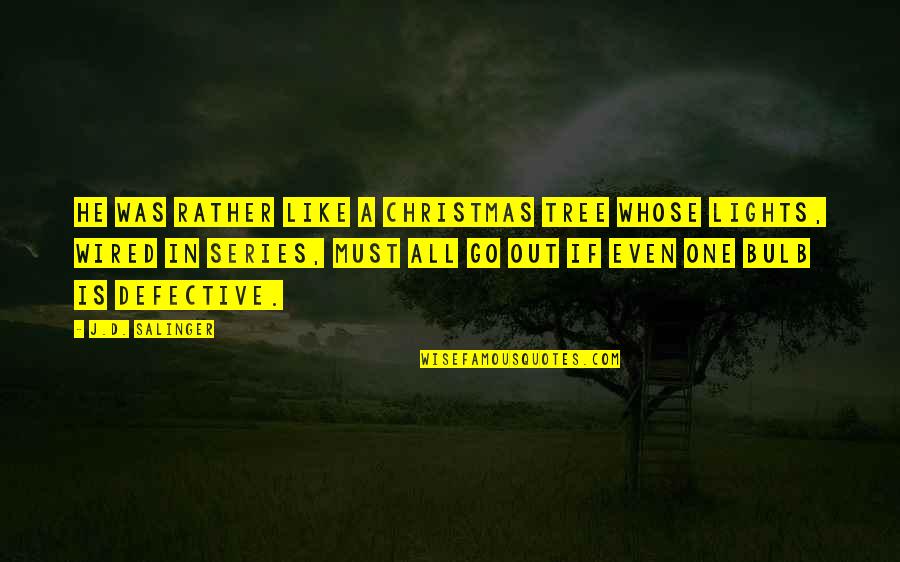 He was rather like a Christmas tree whose lights, wired in series, must all go out if even one bulb is defective. —
J.D. Salinger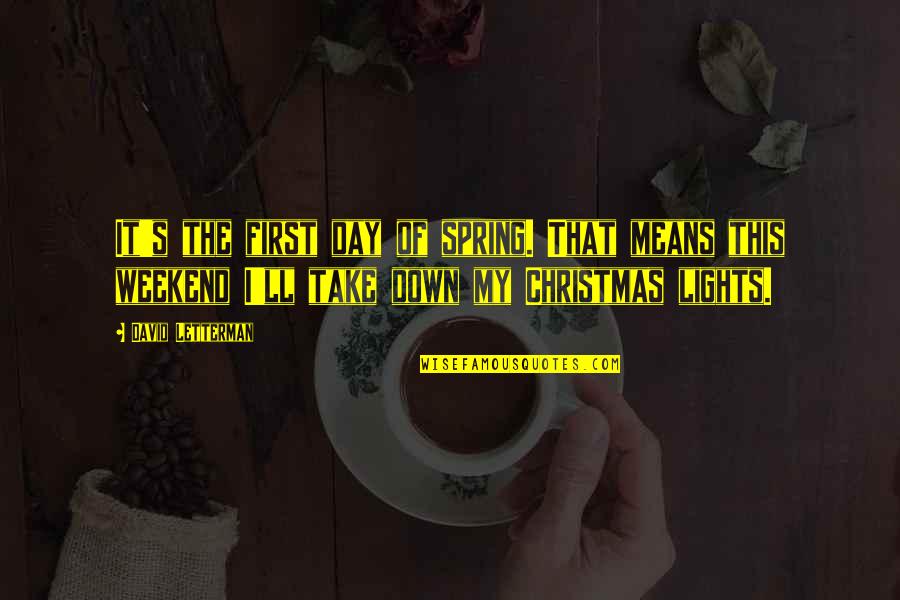 It's the first day of spring. That means this weekend I'll take down my Christmas lights. —
David Letterman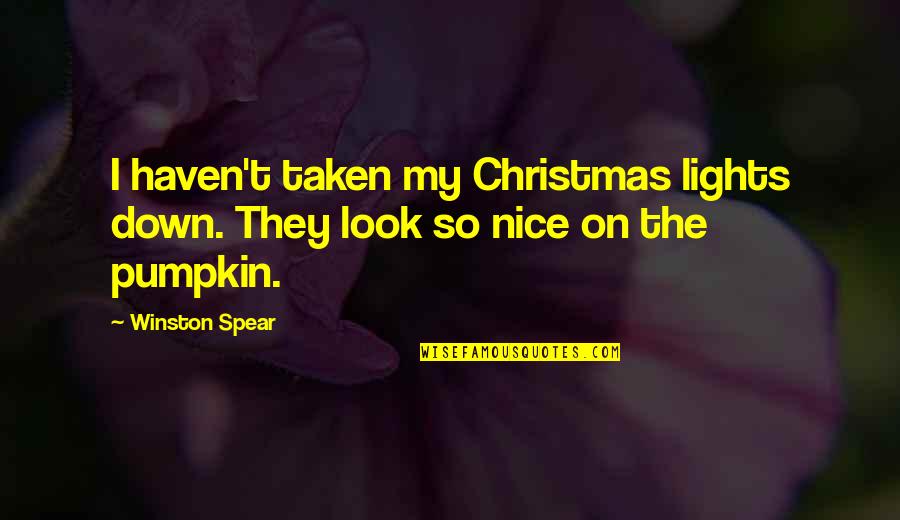 I haven't taken my Christmas lights down. They look so nice on the pumpkin. —
Winston Spear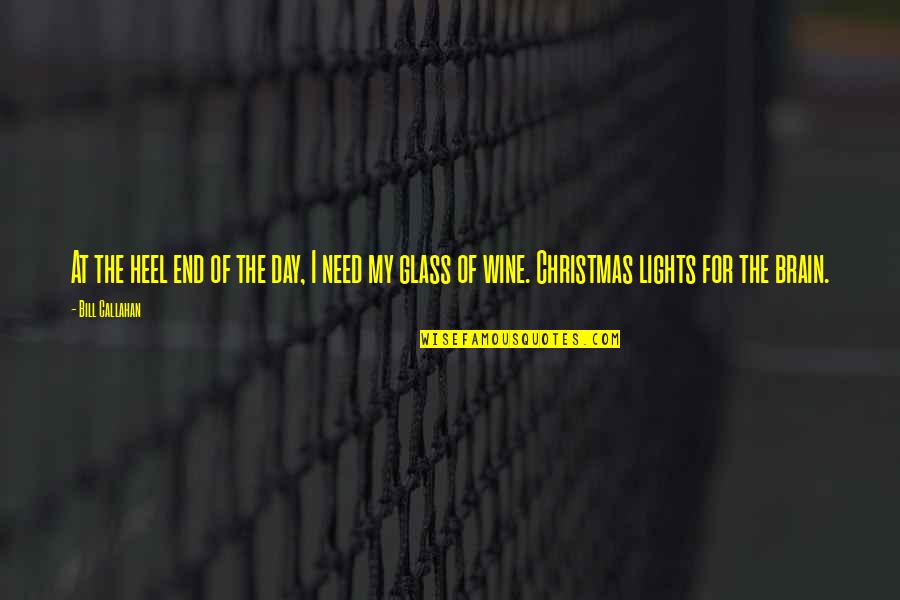 At the heel end of the day, I need my glass of wine. Christmas lights for the brain. —
Bill Callahan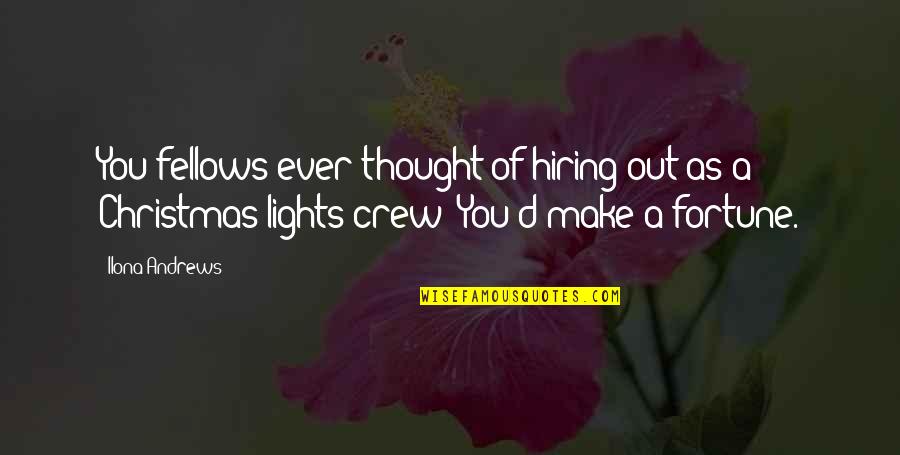 You fellows ever thought of hiring out as a Christmas lights crew? You'd make a fortune. —
Ilona Andrews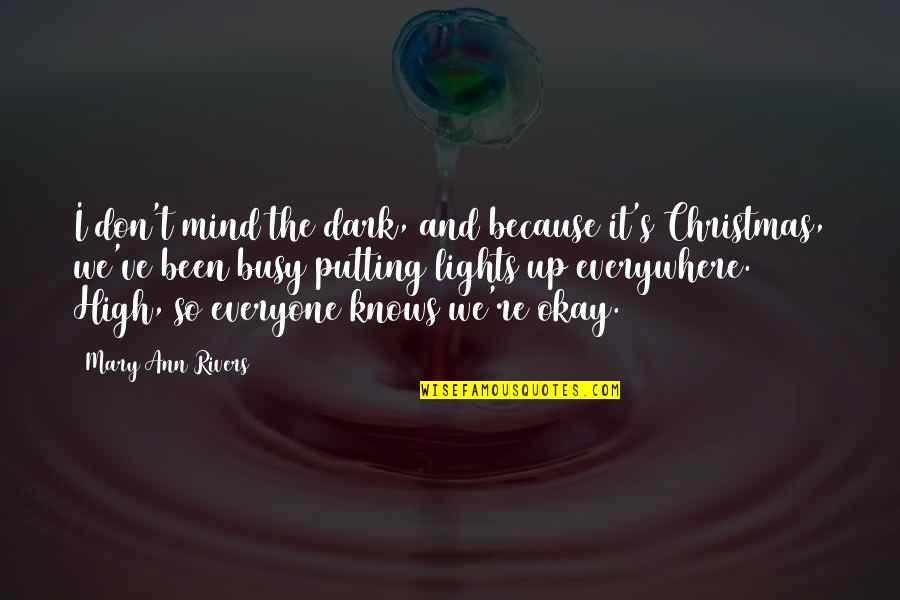 I don't mind the dark, and because it's Christmas, we've been busy putting lights up everywhere. High, so everyone knows we're okay. —
Mary Ann Rivers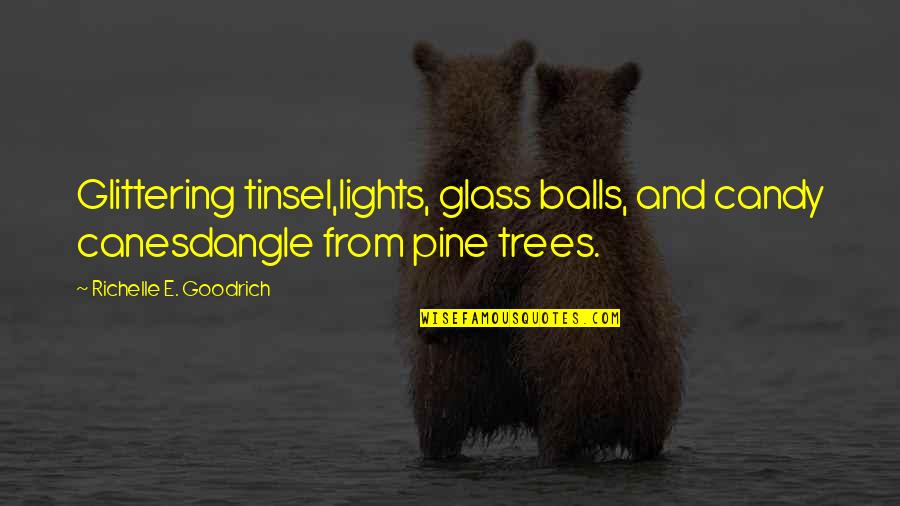 Glittering tinsel,
lights, glass balls, and candy canes
dangle from pine trees. —
Richelle E. Goodrich
Let love, joy, hope and peace be the guiding lights during this holiday season. —
Debasish Mridha