Life Worth Fighting For Quotes
Collection of top 25 famous quotes about Life Worth Fighting For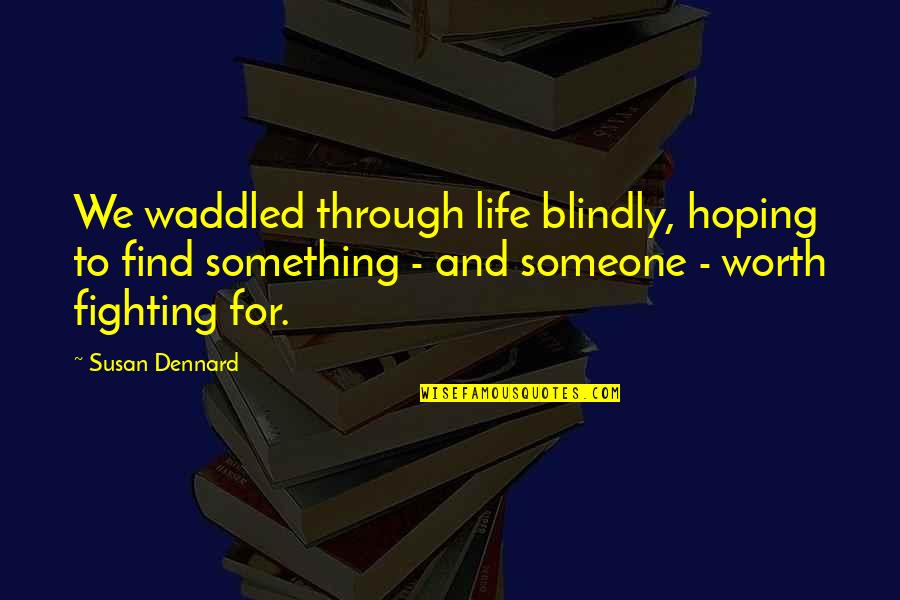 We waddled through life blindly, hoping to find something - and someone - worth fighting for.
—
Susan Dennard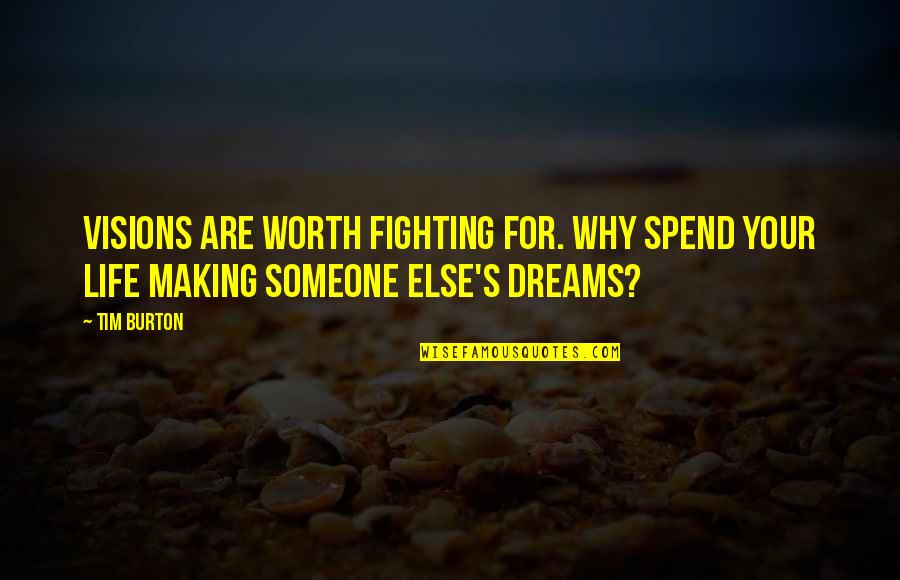 Visions are worth fighting for. Why spend your life making someone else's dreams?
—
Tim Burton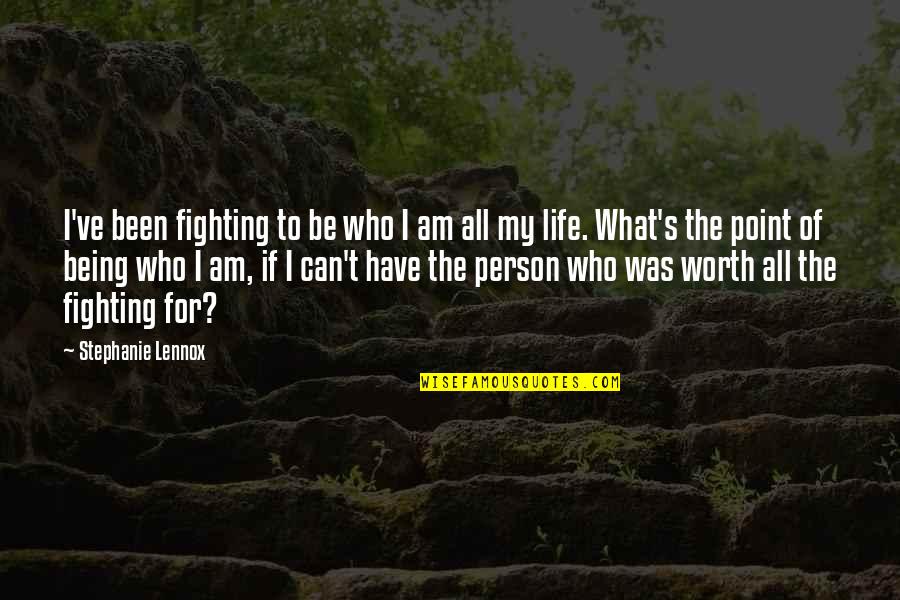 I've been fighting to be who I am all my life. What's the point of being who I am, if I can't have the person who was worth all the fighting for?
—
Stephanie Lennox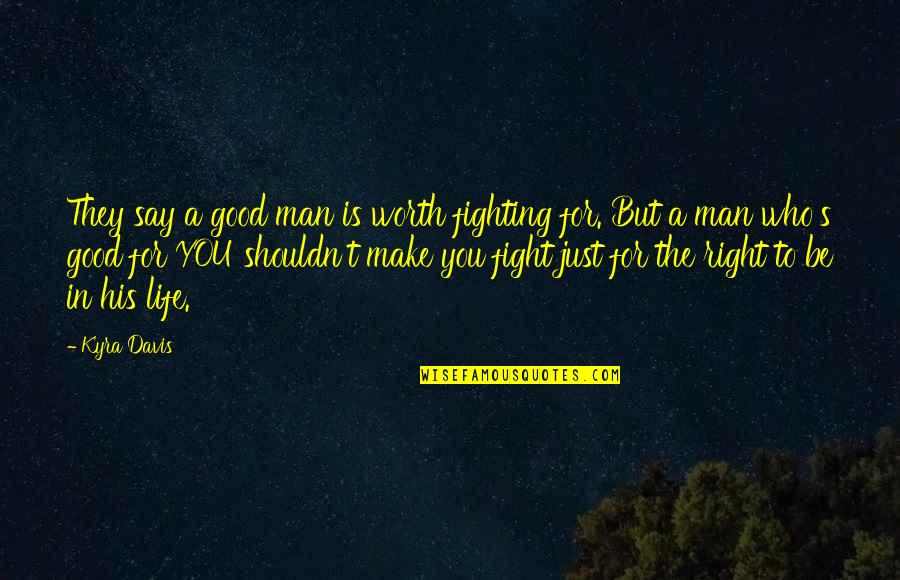 They say a good man is worth fighting for. But a man who's good for YOU shouldn't make you fight just for the right to be in his life.
—
Kyra Davis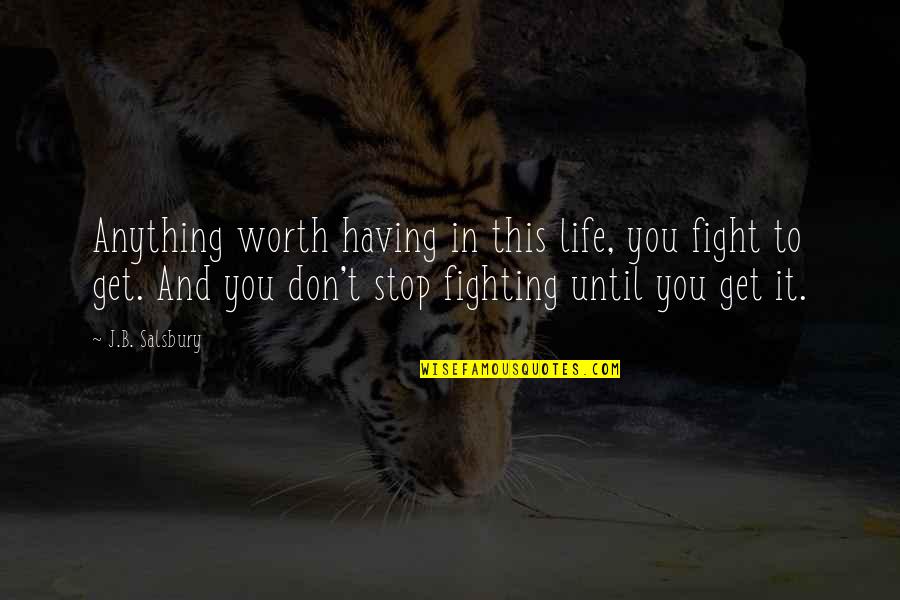 Anything worth having in this life, you fight to get. And you don't stop fighting until you get it.
—
J.B. Salsbury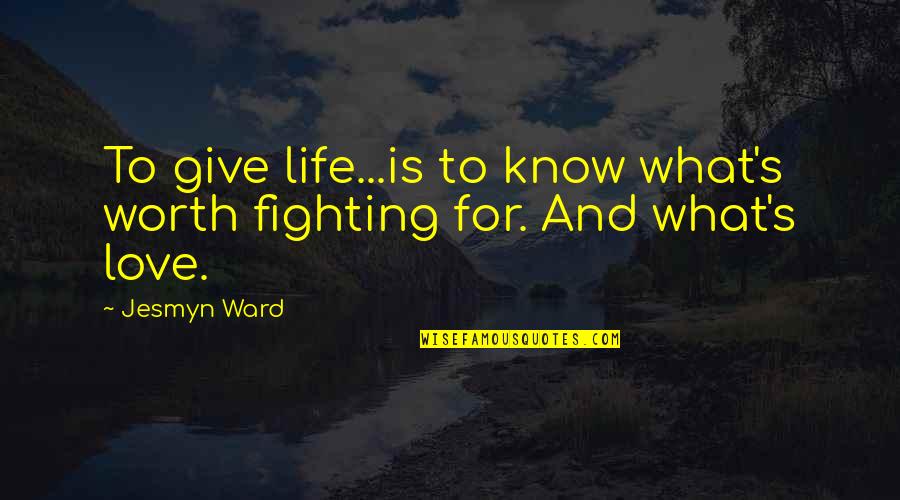 To give life...is to know what's worth fighting for. And what's love. —
Jesmyn Ward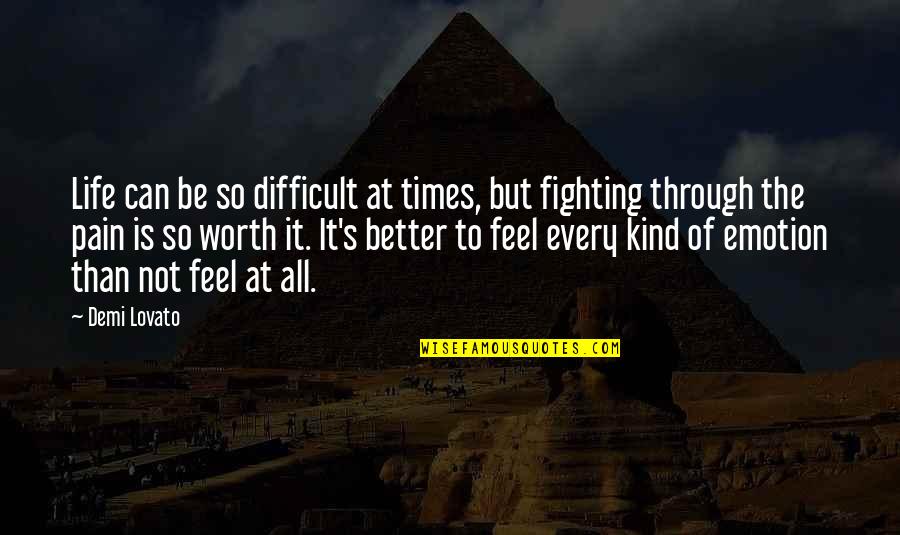 Life can be so difficult at times, but fighting through the pain is so worth it. It's better to feel every kind of emotion than not feel at all. —
Demi Lovato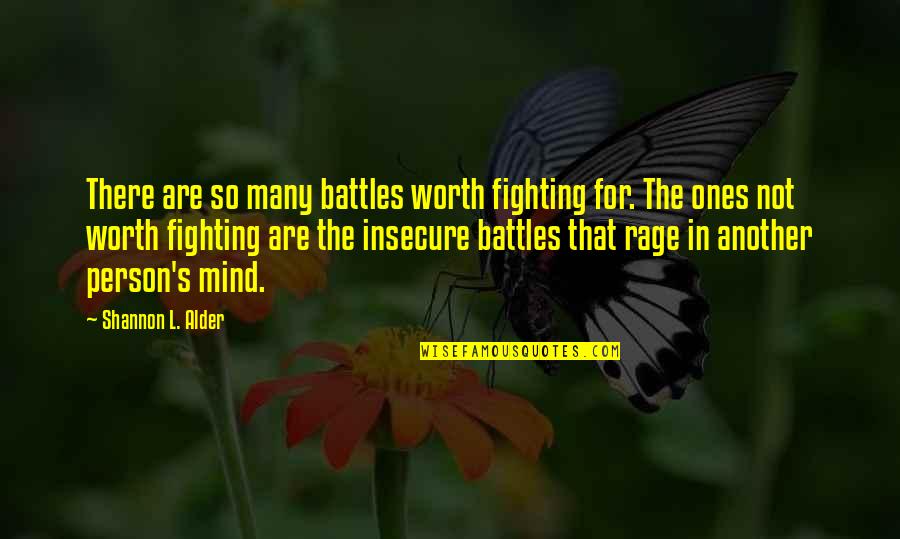 There are so many battles worth fighting for. The ones not worth fighting are the insecure battles that rage in another person's mind. —
Shannon L. Alder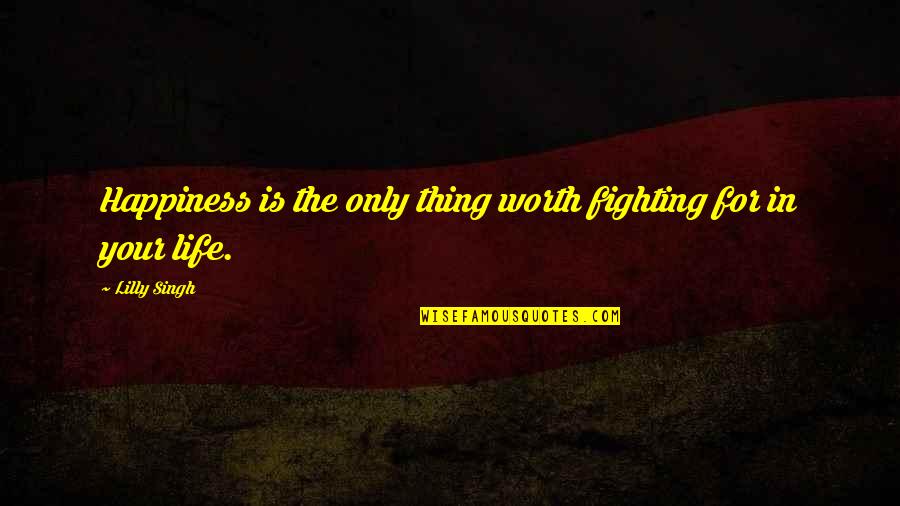 Happiness is the only thing worth fighting for in your life. —
Lilly Singh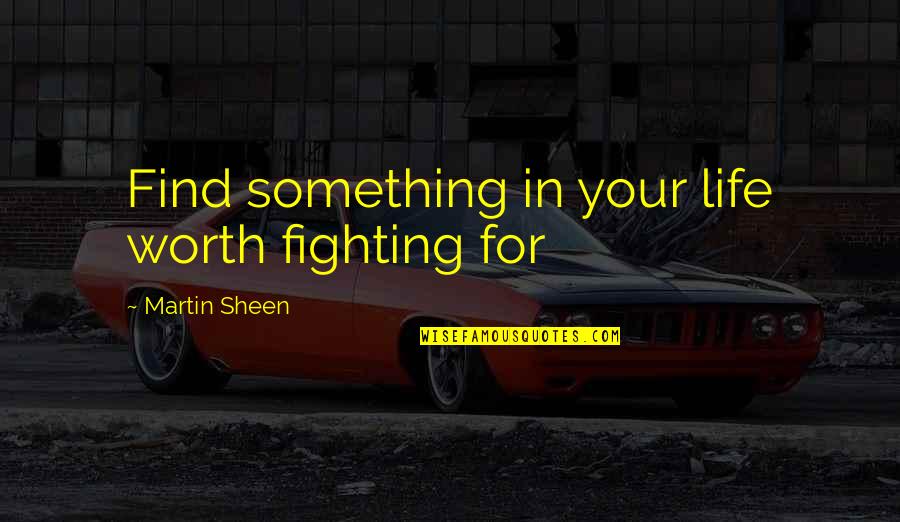 Find something in your
life worth fighting for
—
Martin Sheen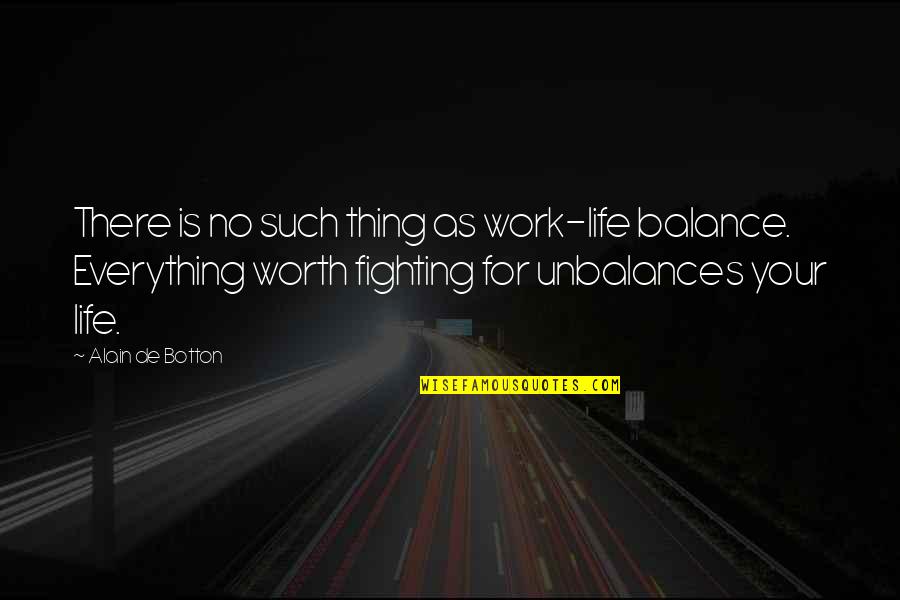 There is no such thing as work-life balance. Everything worth fighting for unbalances your life. —
Alain De Botton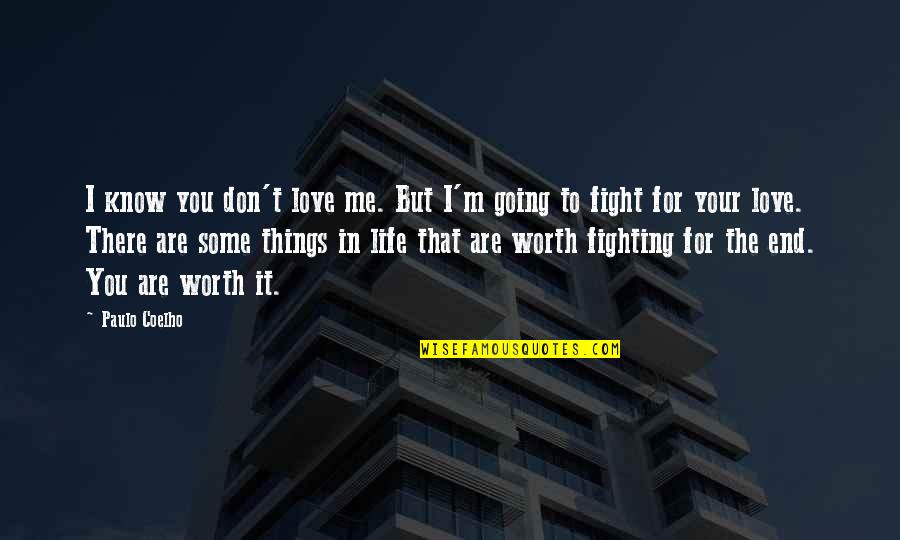 I know you don't love me. But I'm going to fight for your love. There are some things in life that are worth fighting for the end. You are worth it. —
Paulo Coelho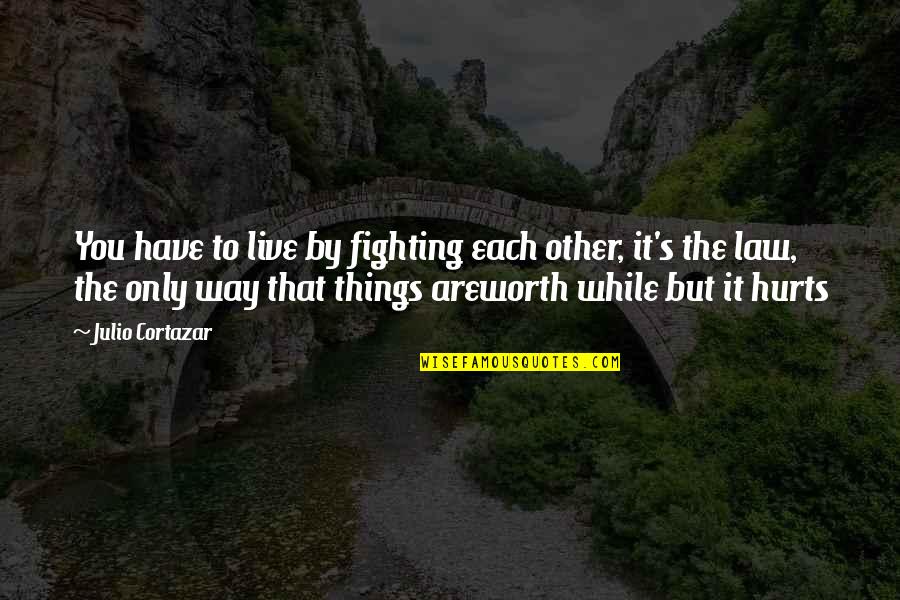 You have to live by fighting each other, it's the law, the only way that things are
worth while but it hurts —
Julio Cortazar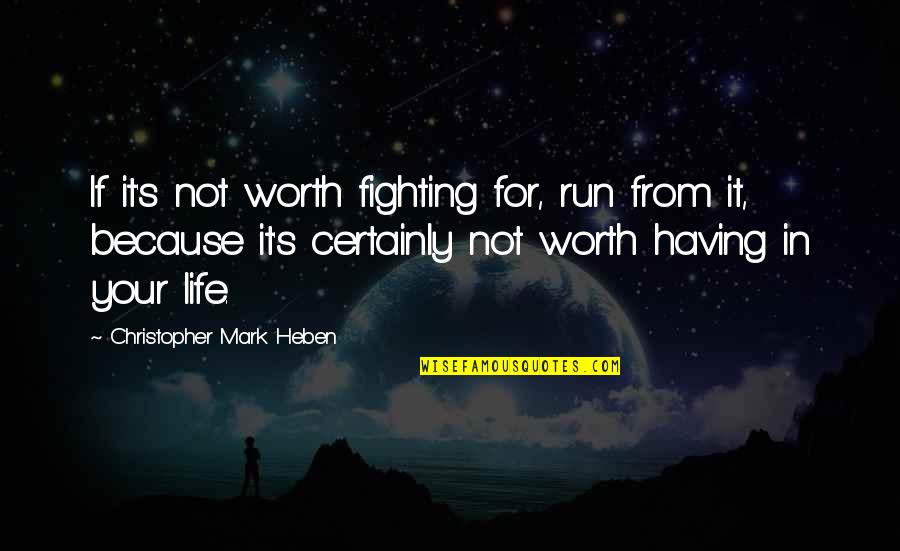 If it's not worth fighting for, run from it, because it's certainly not worth having in your life. —
Christopher Mark Heben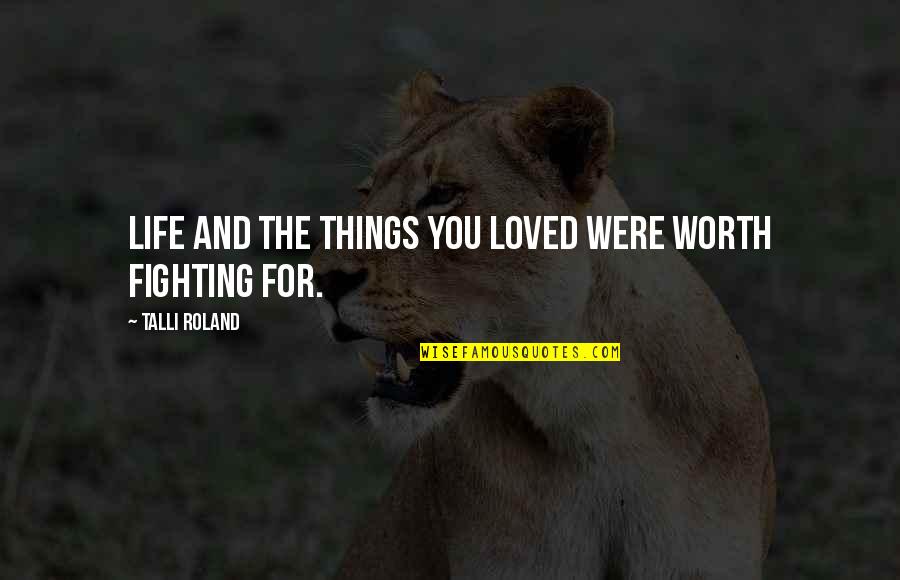 Life and the things you loved were worth fighting for. —
Talli Roland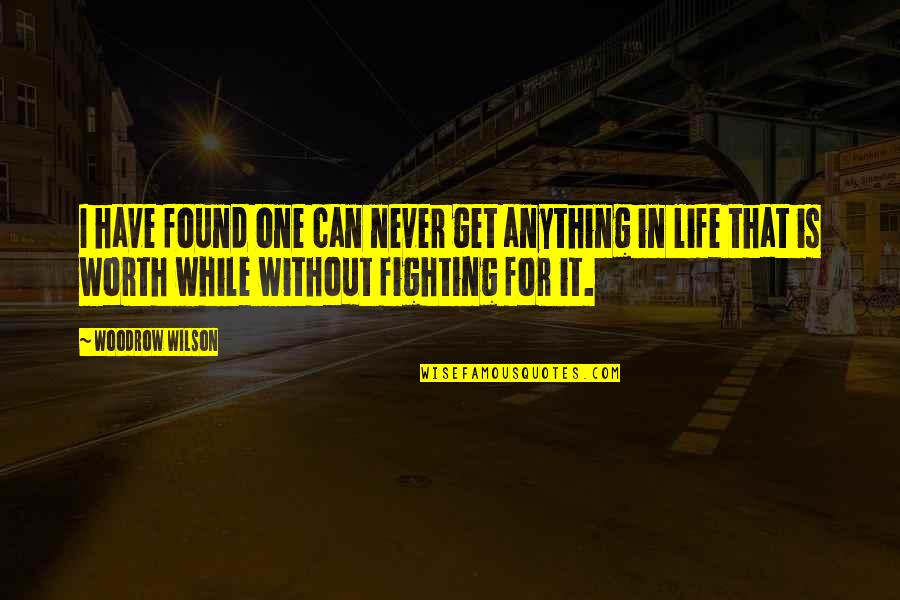 I have found one can never get anything in life that is worth while without fighting for it. —
Woodrow Wilson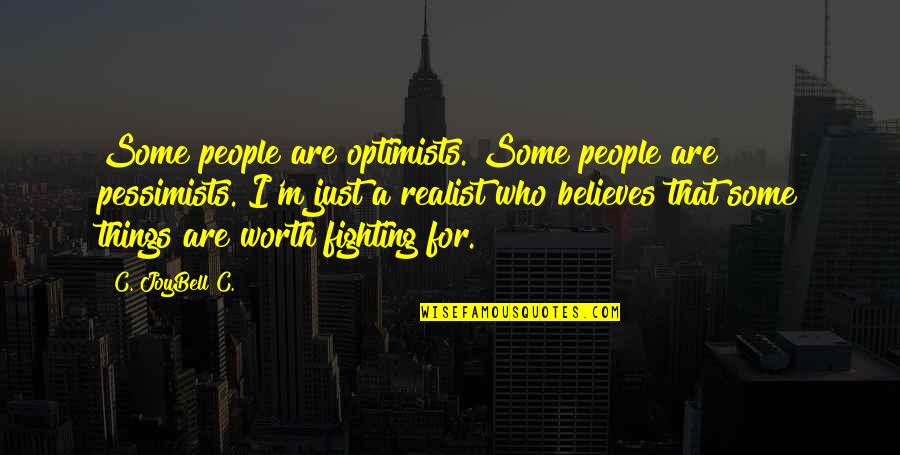 Some people are optimists. Some people are pessimists. I'm just a realist who believes that some things are worth fighting for. —
C. JoyBell C.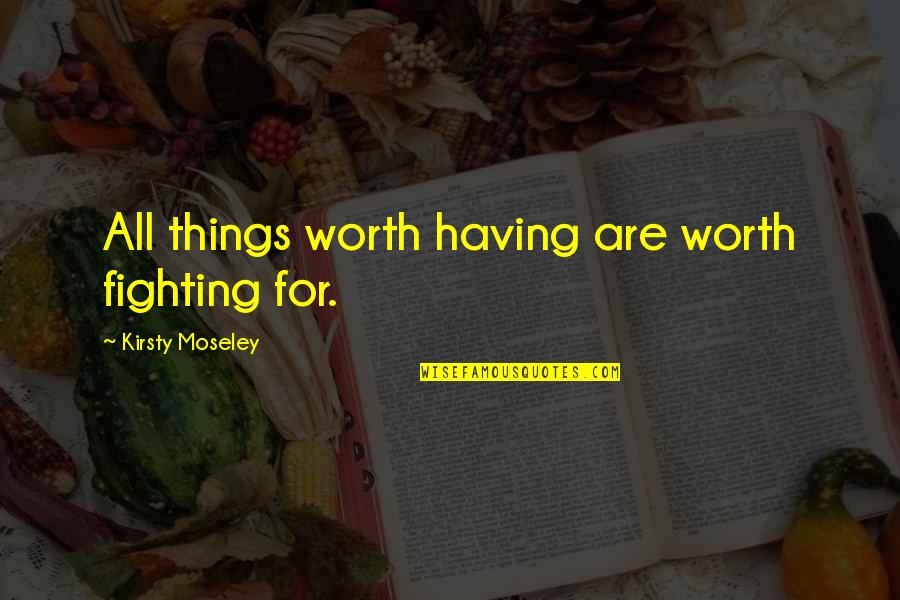 All things worth having are worth fighting for. —
Kirsty Moseley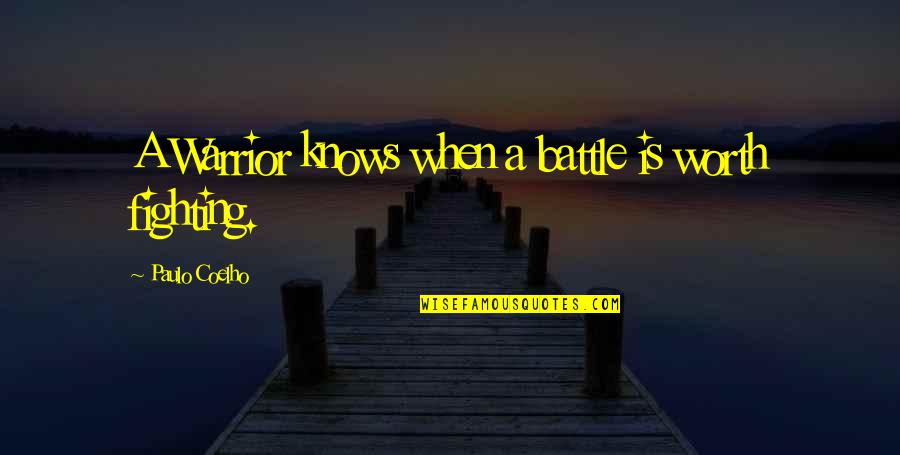 A Warrior knows when a battle is worth fighting. —
Paulo Coelho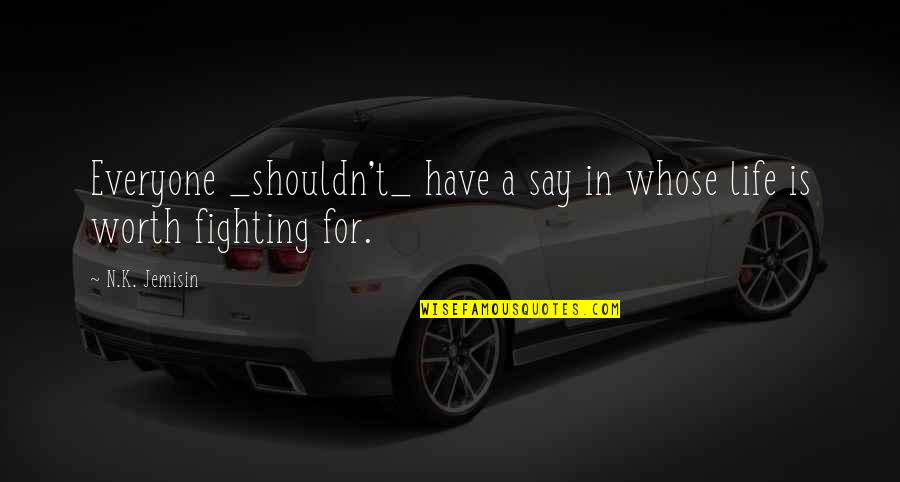 Everyone _shouldn't_ have a say in whose life is worth fighting for. —
N.K. Jemisin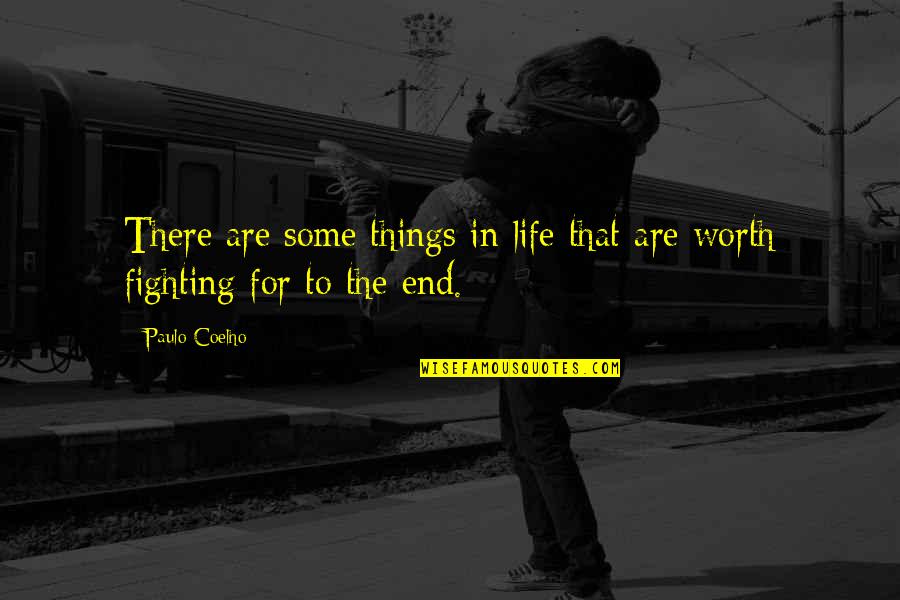 There are some things in life that are worth fighting for to the end. —
Paulo Coelho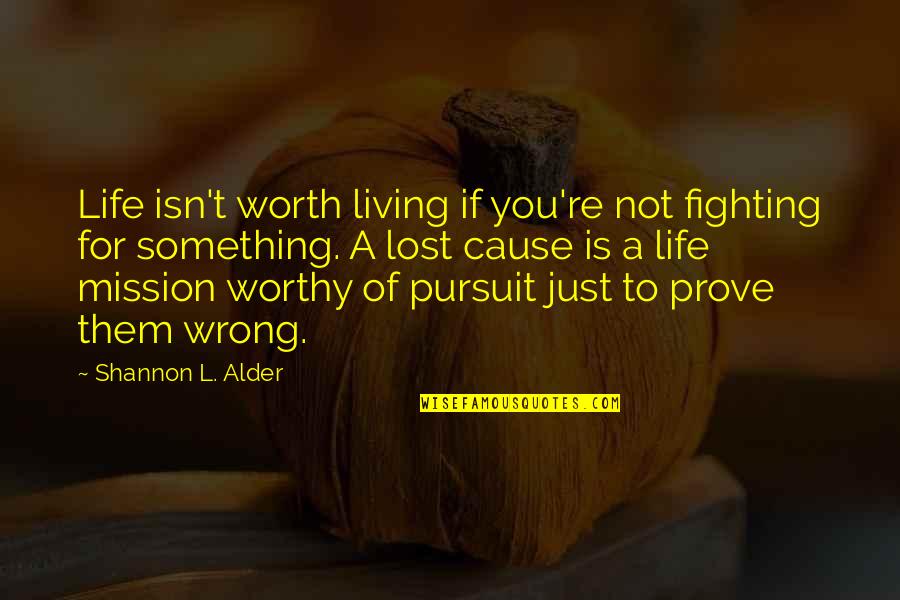 Life isn't worth living if you're not fighting for something. A lost cause is a life mission worthy of pursuit just to prove them wrong. —
Shannon L. Alder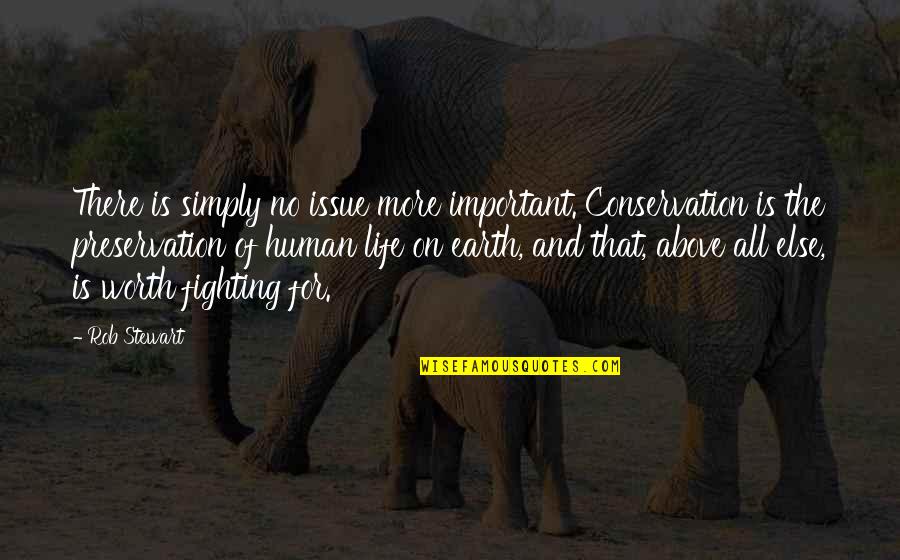 There is simply no issue more important. Conservation is the preservation of human life on earth, and that, above all else, is worth fighting for. —
Rob Stewart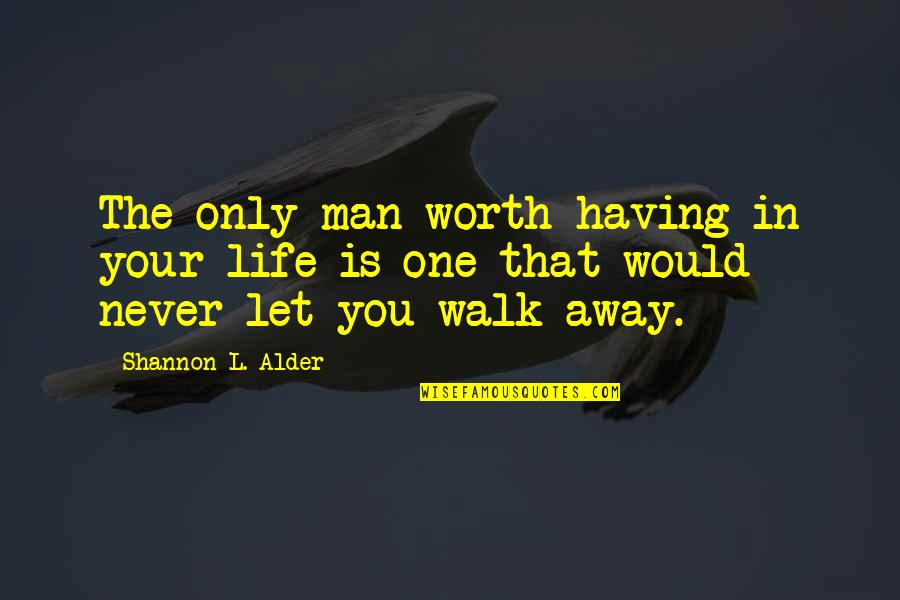 The only man worth having in your life is one that would never let you walk away. —
Shannon L. Alder