Life In Facebook Quotes
Collection of top 35 famous quotes about Life In Facebook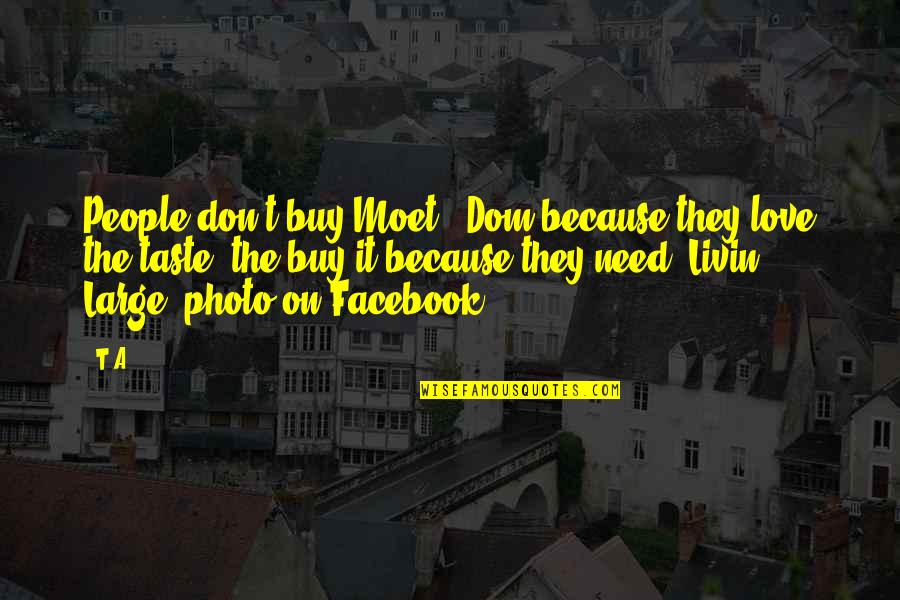 People don't buy Moet & Dom because they love the taste, the buy it because they need "Livin' Large" photo on Facebook!
—
T.A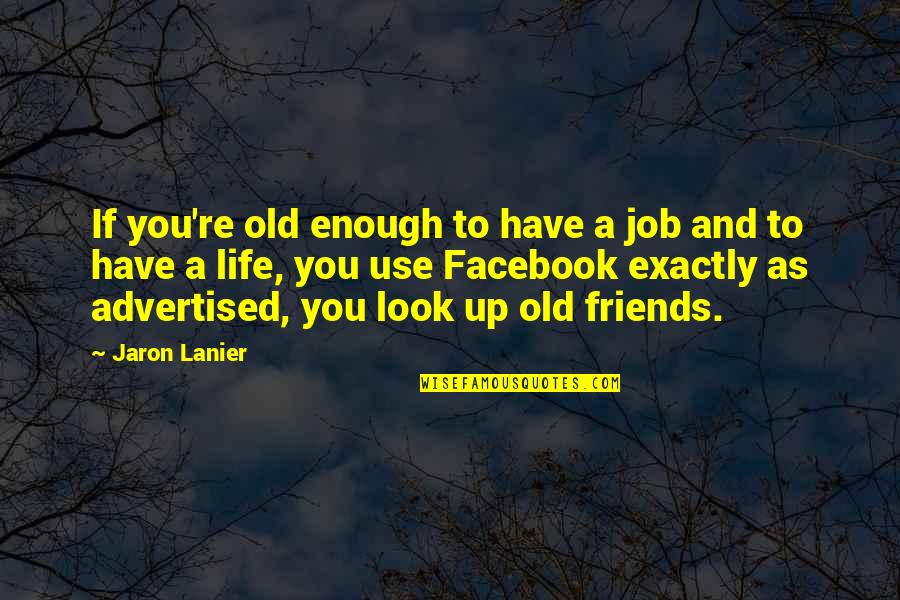 If you're old enough to have a job and to have a life, you use Facebook exactly as advertised, you look up old friends.
—
Jaron Lanier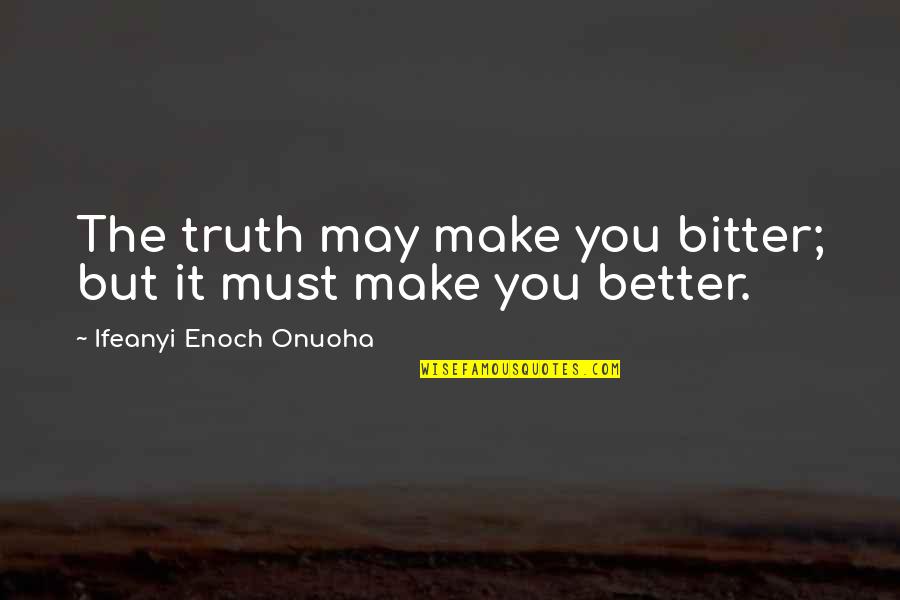 The truth may make you bitter; but it must make you better.
—
Ifeanyi Enoch Onuoha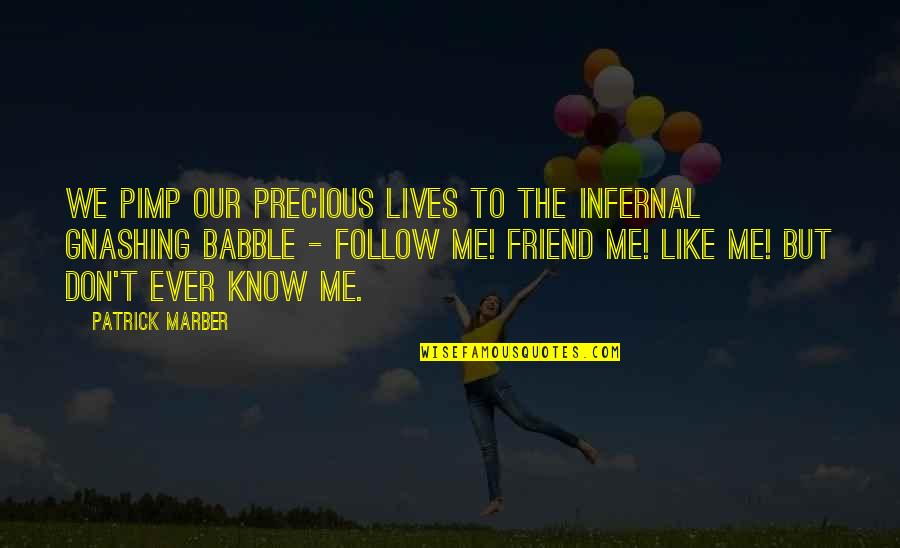 We pimp our precious lives to the infernal gnashing babble - Follow me! Friend me! Like me! But don't ever know me.
—
Patrick Marber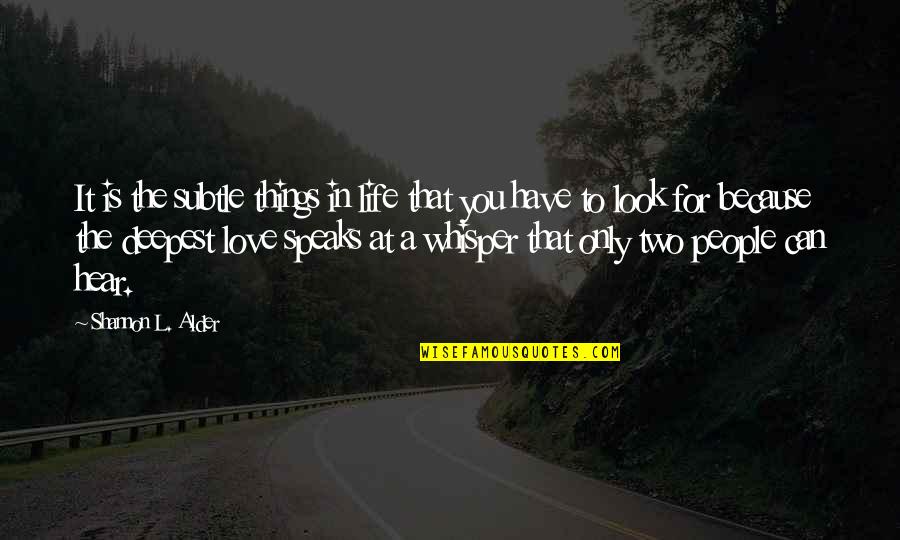 It is the subtle things in life that you have to look for because the deepest love speaks at a whisper that only two people can hear.
—
Shannon L. Alder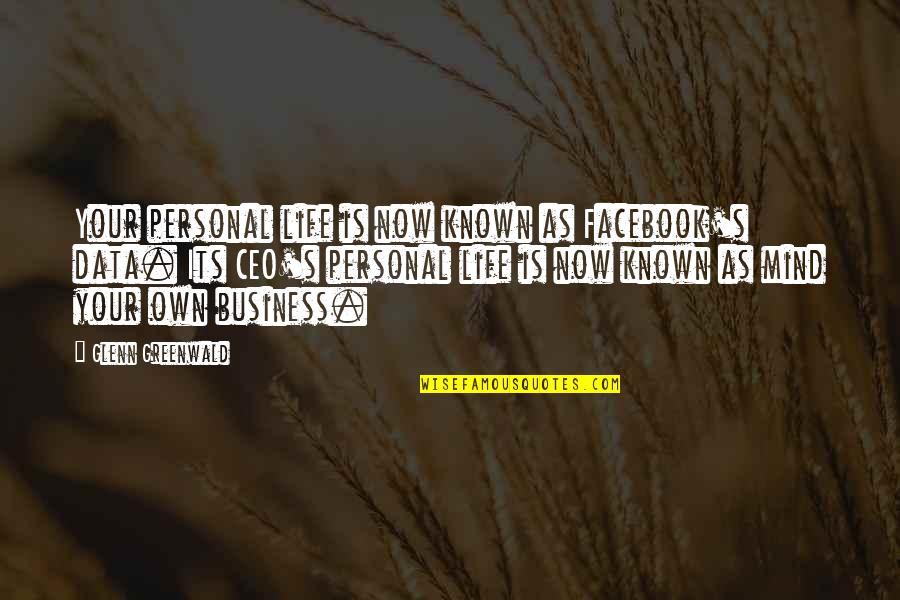 Your personal life is now known as Facebook's data. Its CEO's personal life is now known as mind your own business.
—
Glenn Greenwald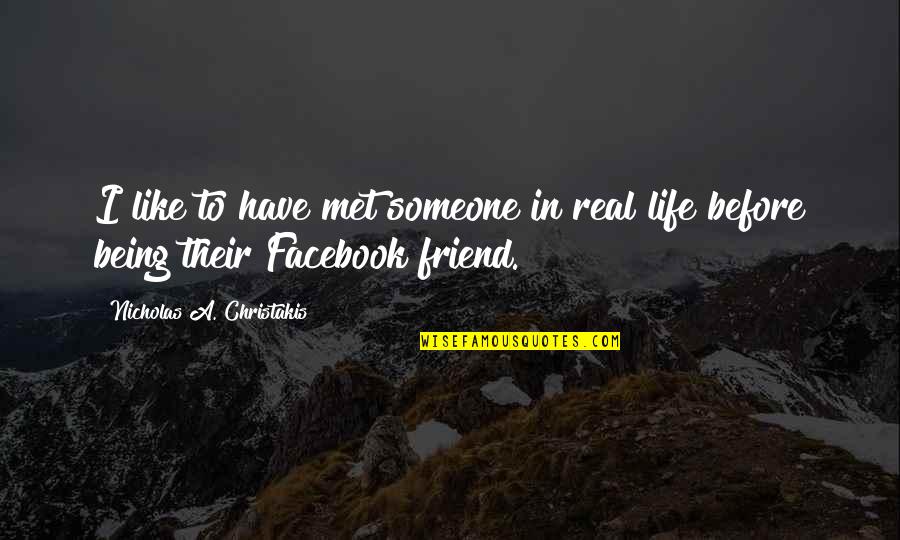 I like to have met someone in real life before being their Facebook friend.
—
Nicholas A. Christakis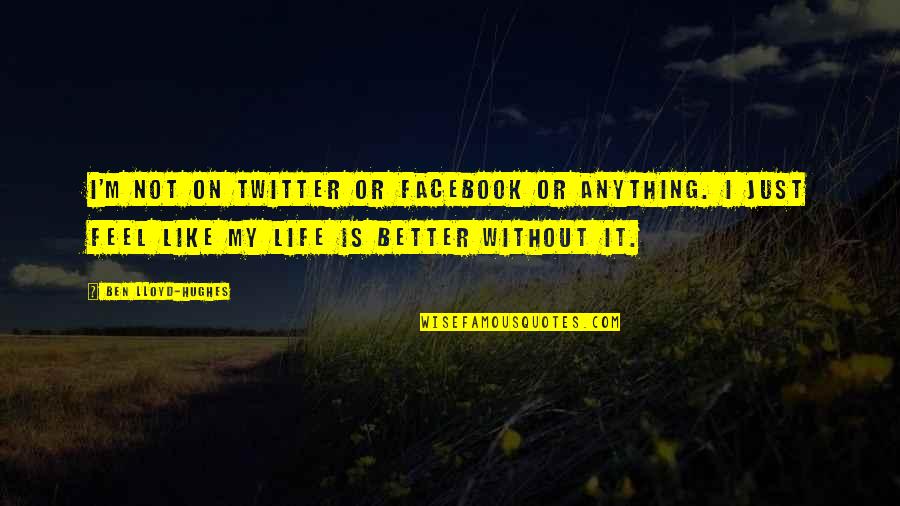 I'm not on Twitter or Facebook or anything. I just feel like my life is better without it.
—
Ben Lloyd-Hughes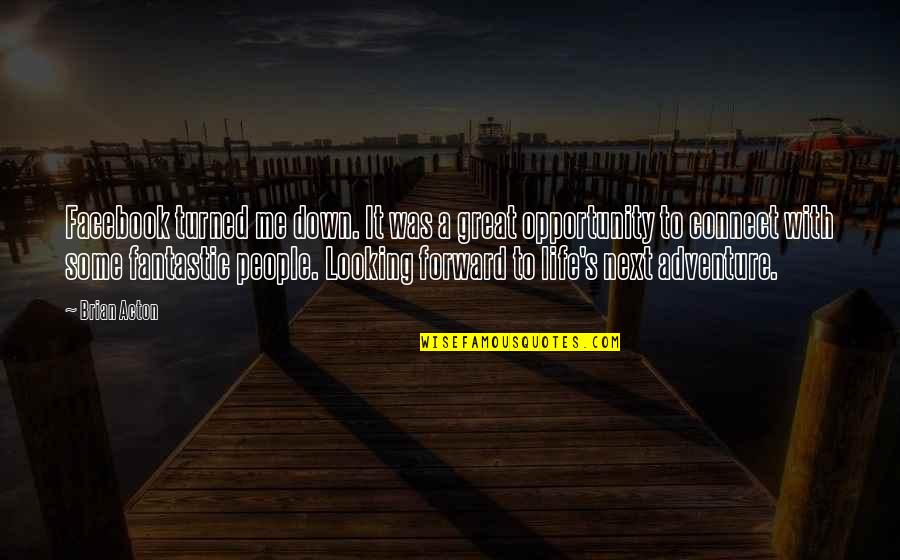 Facebook turned me down. It was a great opportunity to connect with some fantastic people. Looking forward to life's next adventure.
—
Brian Acton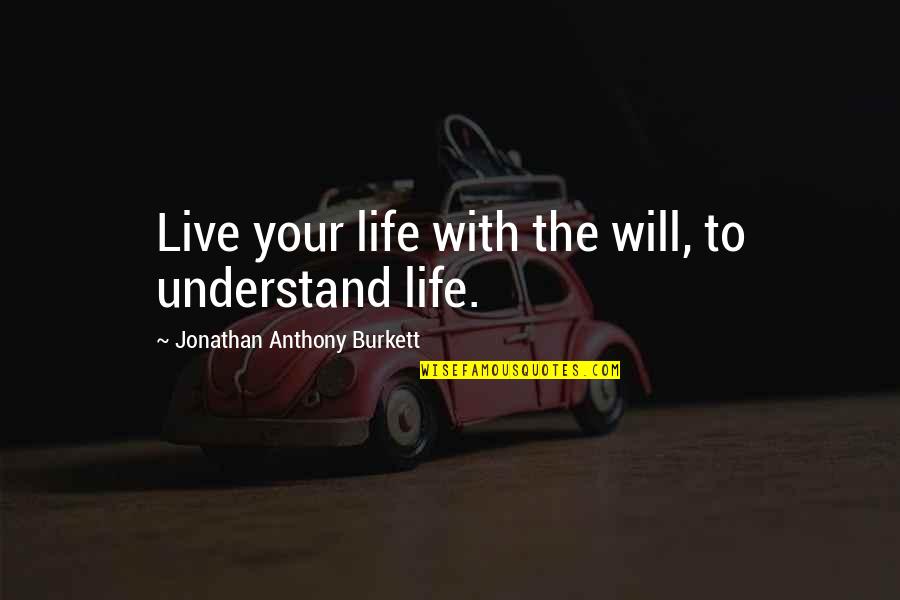 Live your life with the will, to understand life. —
Jonathan Anthony Burkett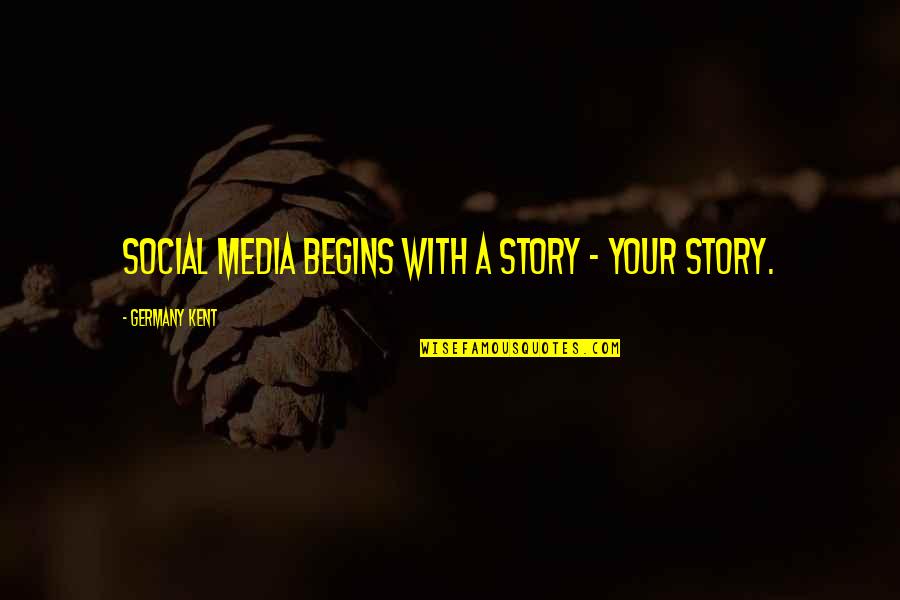 Social Media begins with a story - your story. —
Germany Kent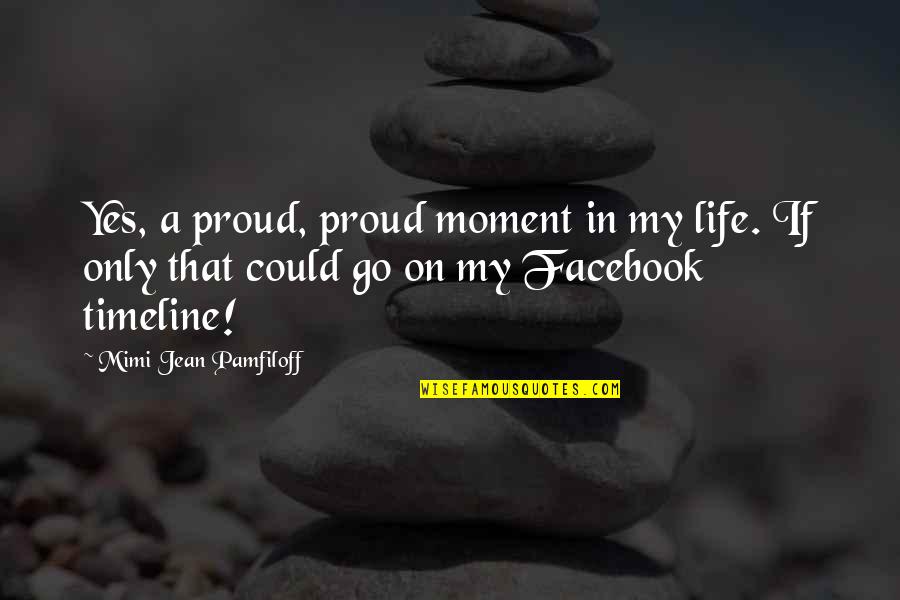 Yes, a proud, proud moment in my life. If only that could go on my Facebook timeline! —
Mimi Jean Pamfiloff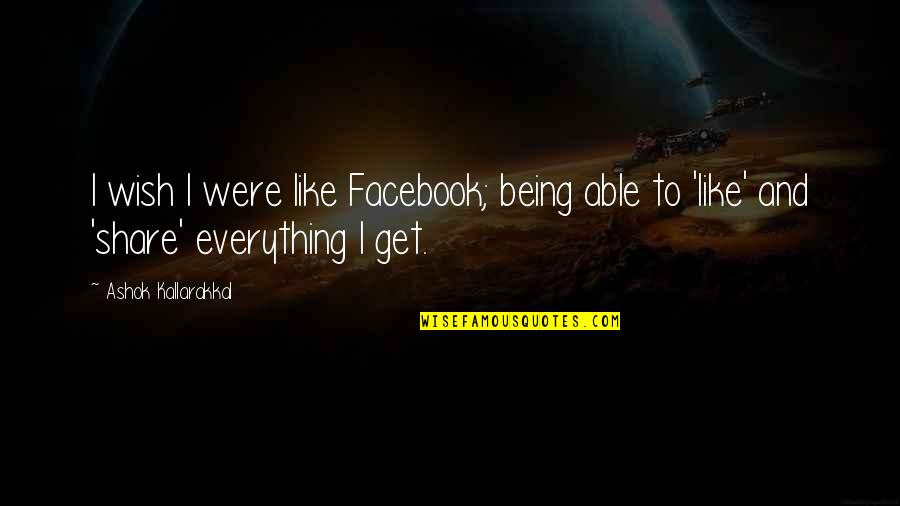 I wish I were like Facebook; being able to 'like' and 'share' everything I get. —
Ashok Kallarakkal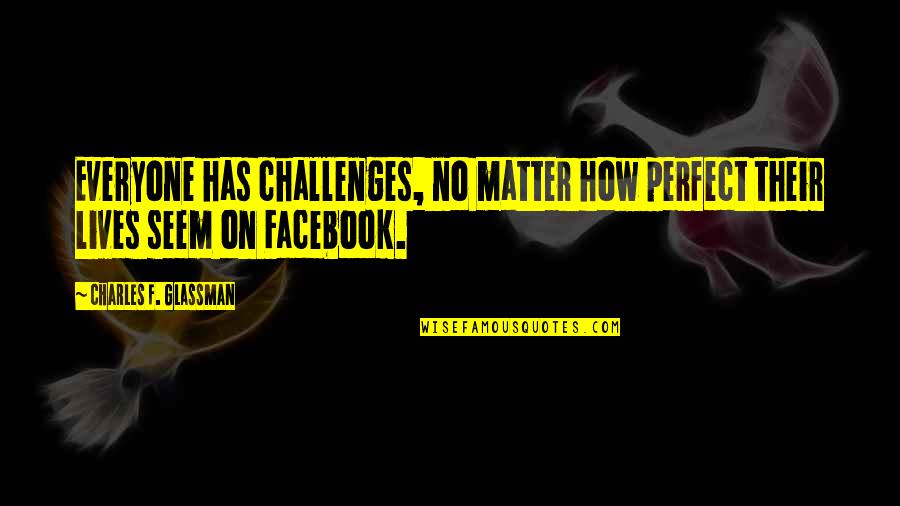 Everyone has challenges, no matter how perfect their lives seem on Facebook. —
Charles F. Glassman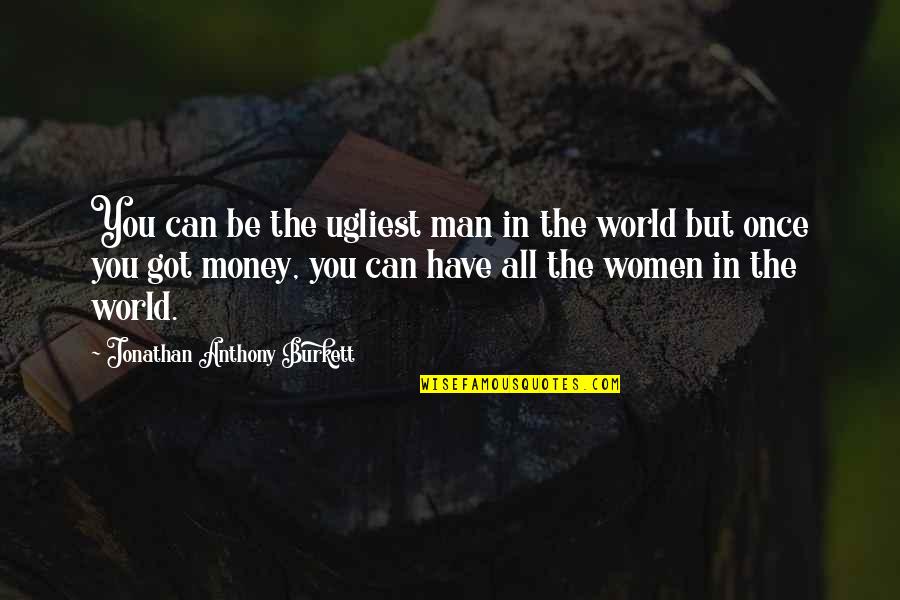 You can be the ugliest man in the world but once you got money, you can have all the women in the world. —
Jonathan Anthony Burkett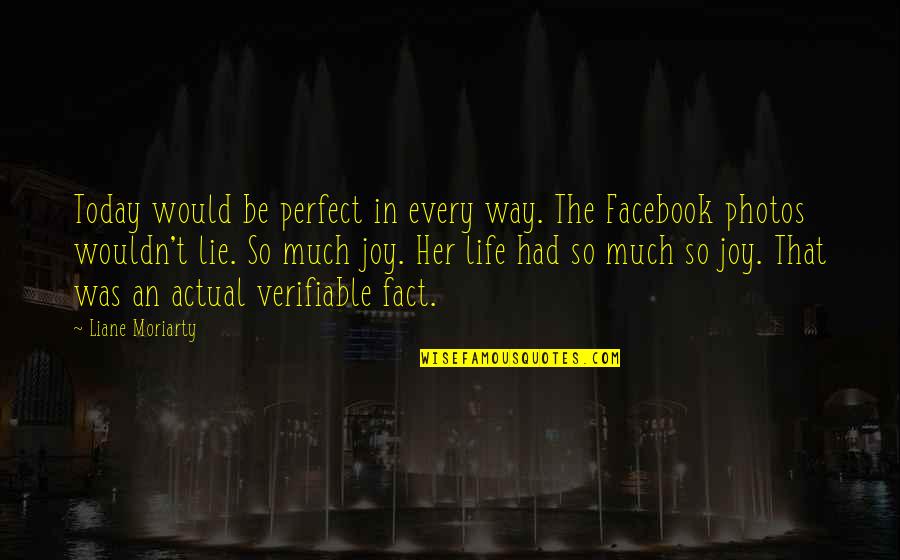 Today would be perfect in every way. The Facebook photos wouldn't lie. So much joy. Her life had so much so joy. That was an actual verifiable fact. —
Liane Moriarty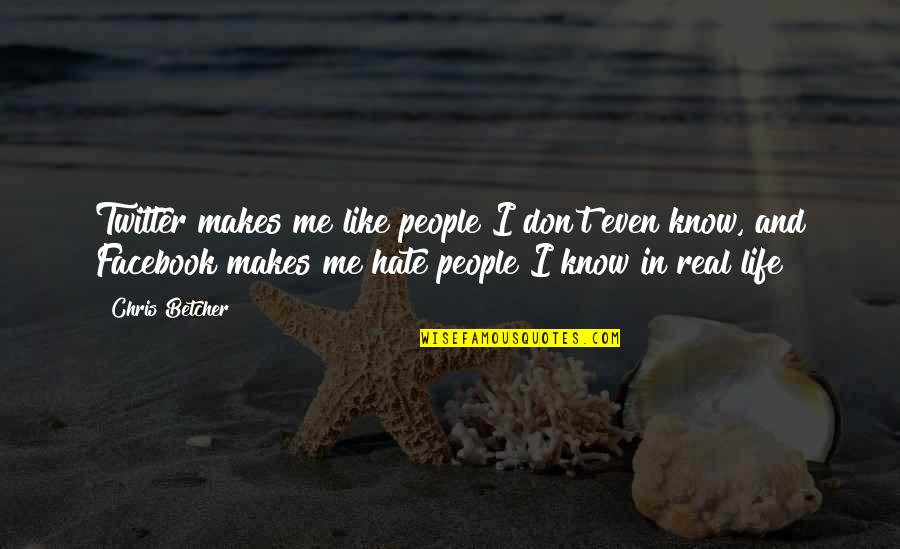 Twitter makes me like people I don't even know, and Facebook makes me hate people I know in real life —
Chris Betcher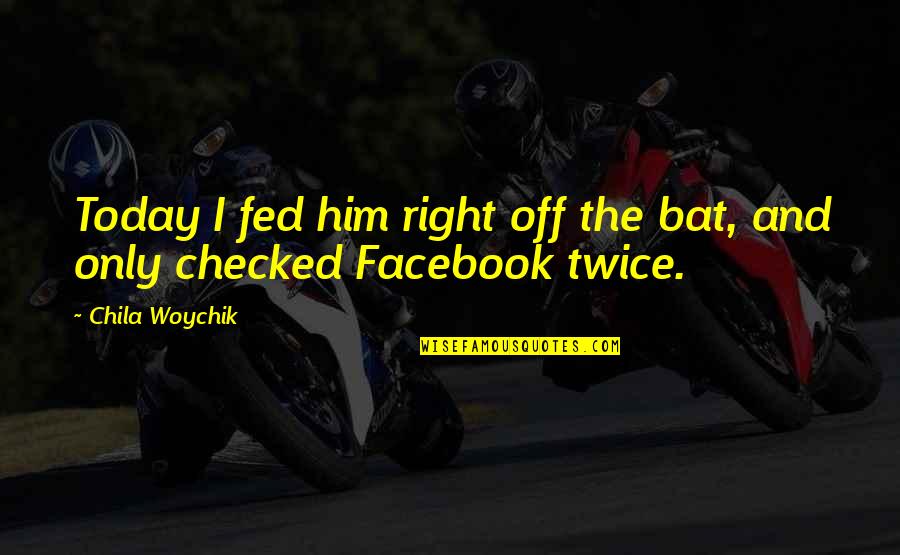 Today I fed him right off the bat, and only checked Facebook twice. —
Chila Woychik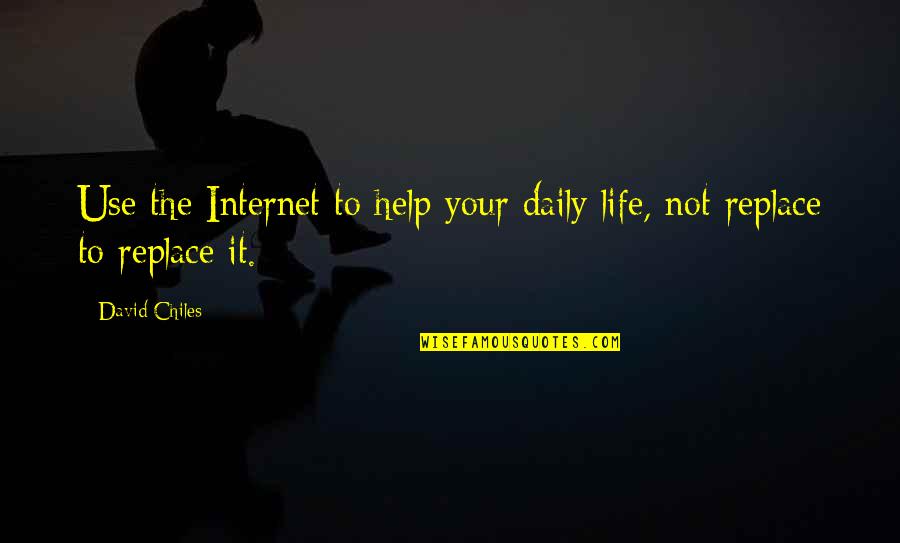 Use the Internet to help your daily life, not replace to replace it. —
David Chiles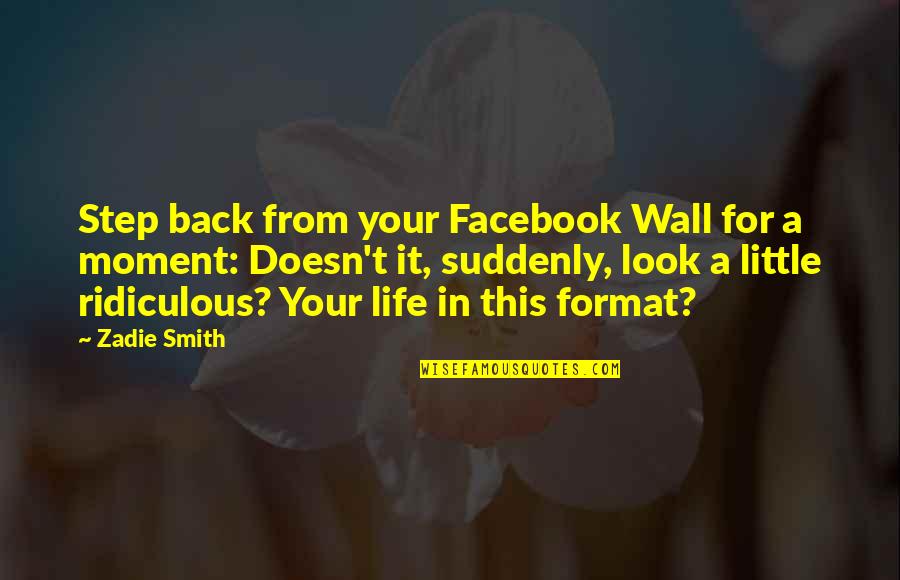 Step back from your Facebook Wall for a moment: Doesn't it, suddenly, look a little ridiculous? Your life in this format? —
Zadie Smith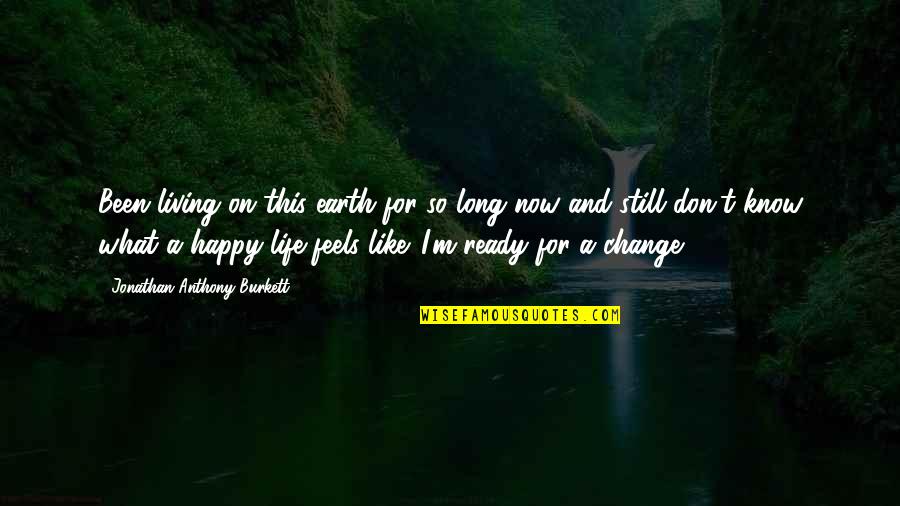 Been living on this earth for so long now and still don't know what a happy life feels like. I'm ready for a change. —
Jonathan Anthony Burkett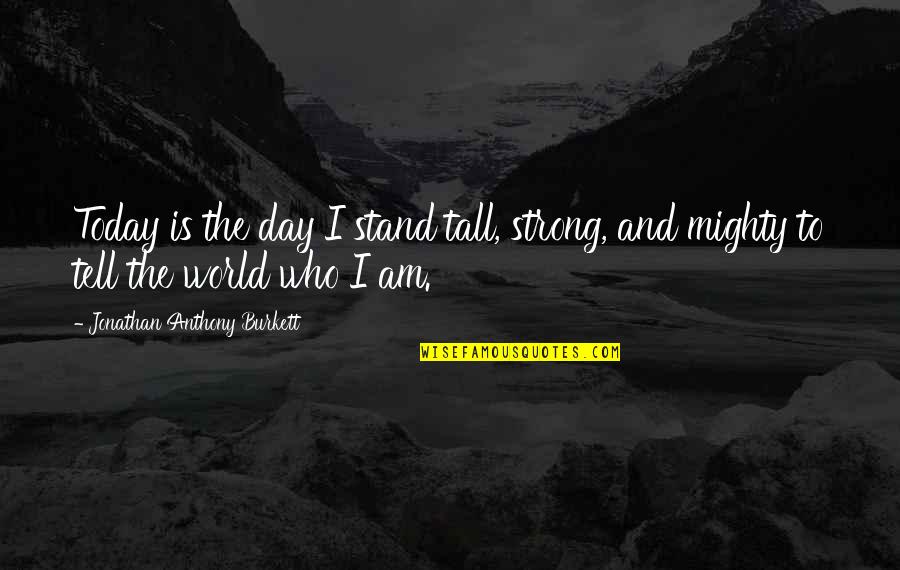 Today is the day I stand tall, strong, and mighty to tell the world who I am. —
Jonathan Anthony Burkett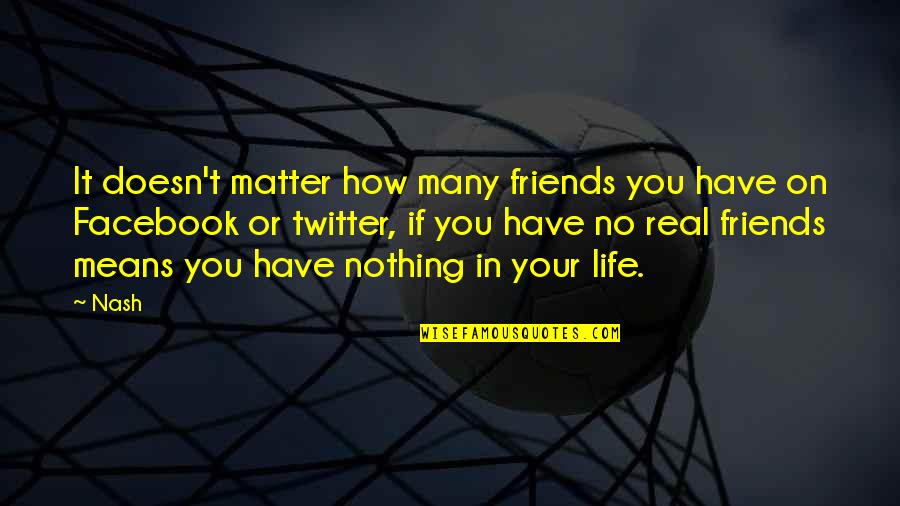 It doesn't matter how many friends you have on Facebook or twitter, if you have no real friends means you have nothing in your life. —
Nash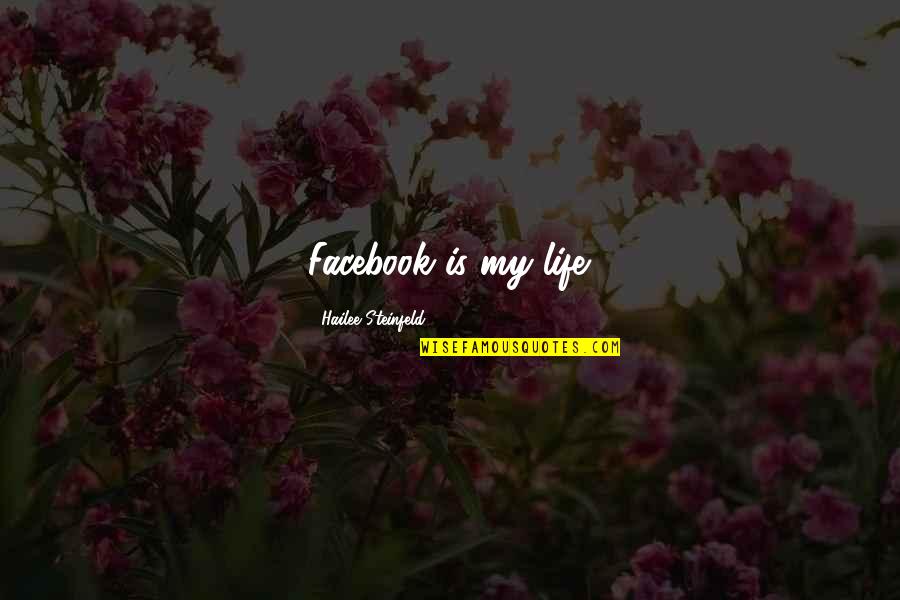 Facebook is my life. —
Hailee Steinfeld
Life is like Facebook. People will like and coments your problems, but no one will solve them because they're busy updating them. —
Lucy Hale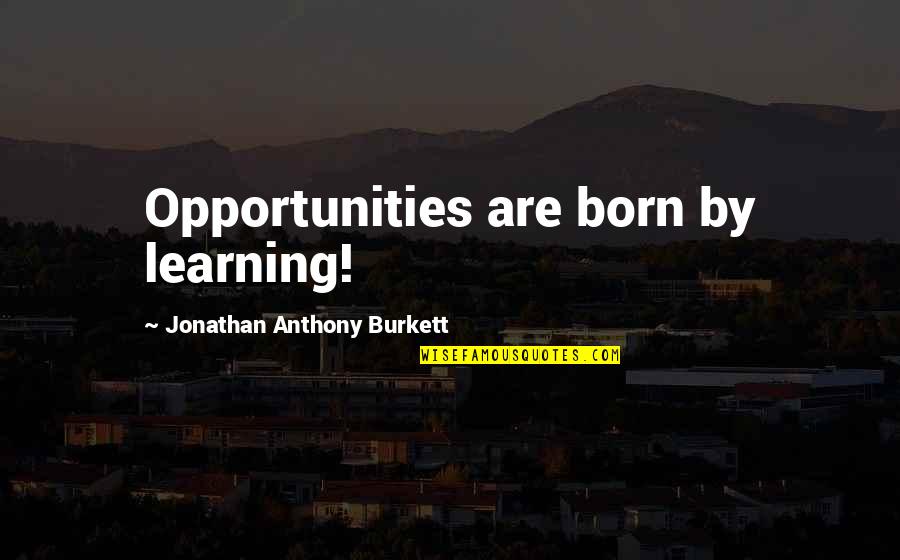 Opportunities are born by learning! —
Jonathan Anthony Burkett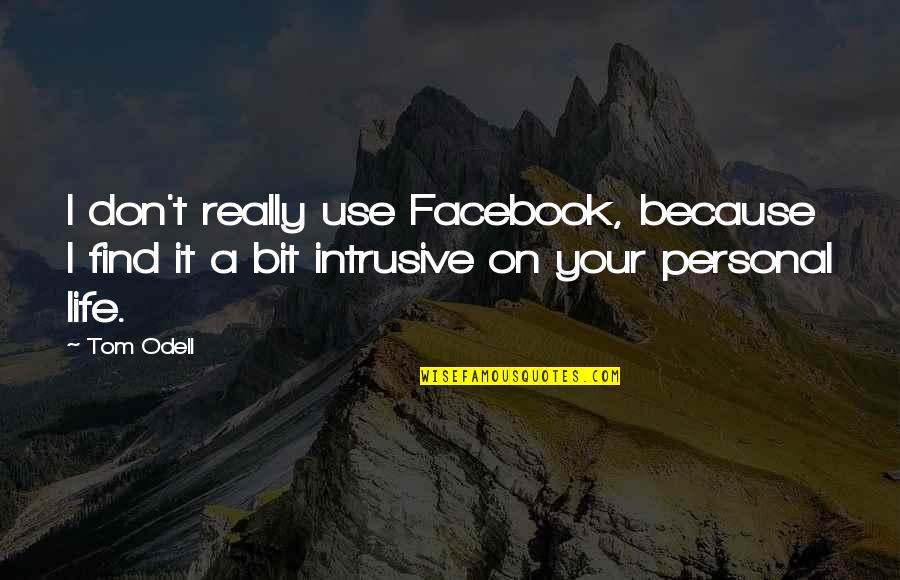 I don't really use Facebook, because I find it a bit intrusive on your personal life. —
Tom Odell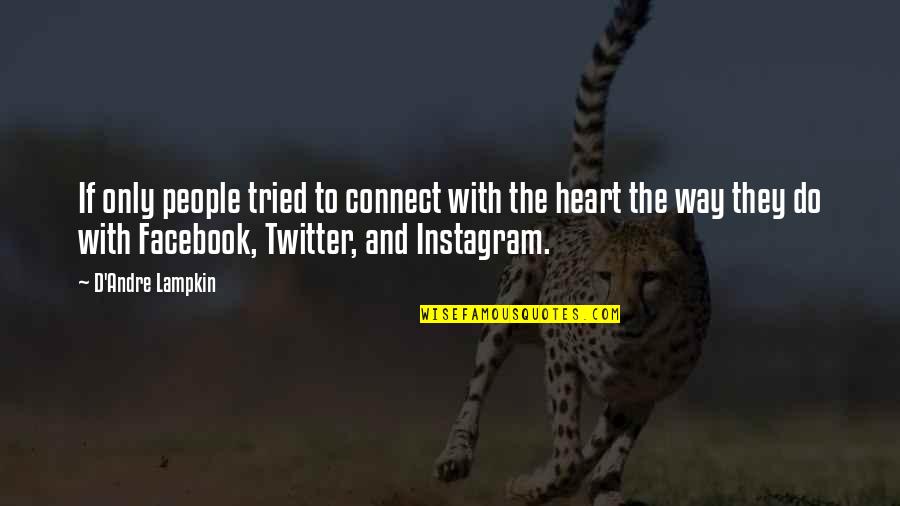 If only people tried to connect with the heart the way they do with Facebook, Twitter, and Instagram. —
D'Andre Lampkin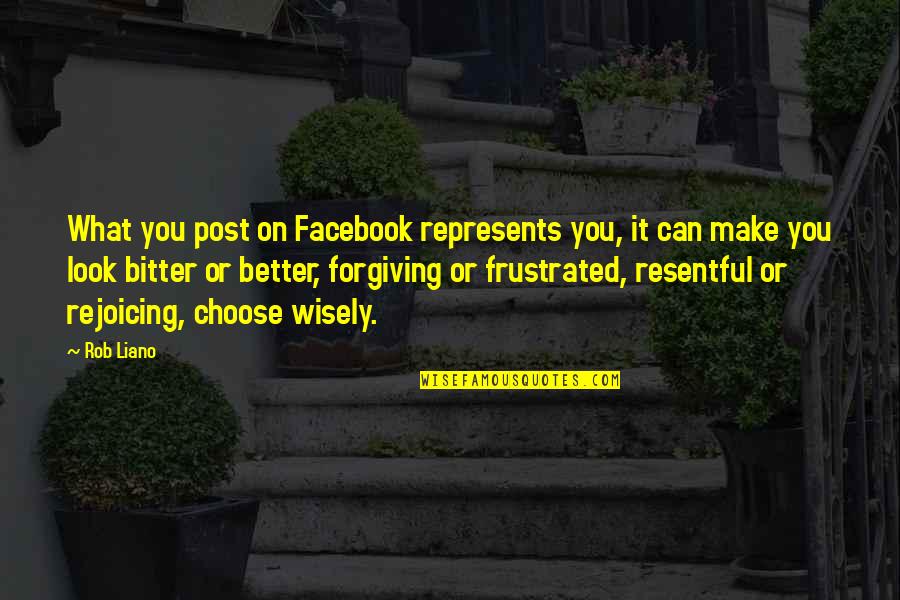 What you post on Facebook represents you, it can make you look bitter or better, forgiving or frustrated, resentful or rejoicing, choose wisely. —
Rob Liano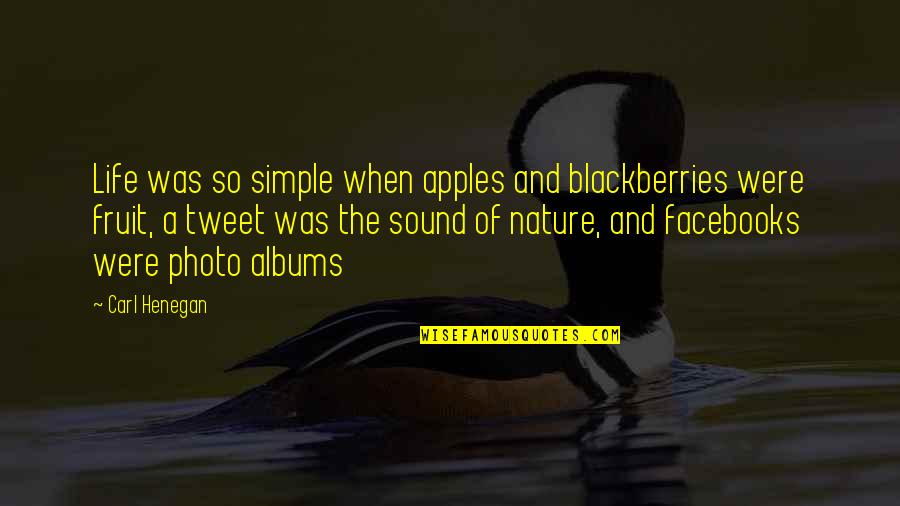 Life was so simple when apples and blackberries were fruit, a tweet was the sound of nature, and facebooks were photo albums —
Carl Henegan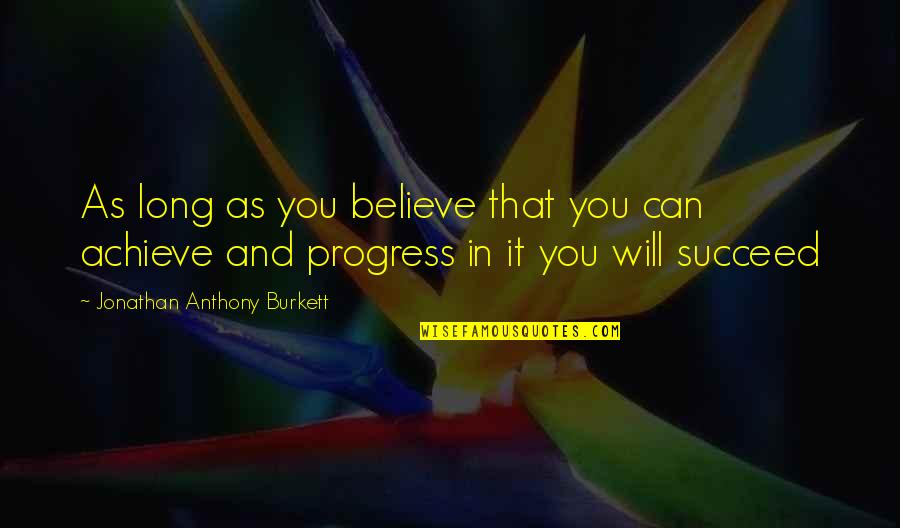 As long as you believe that you can achieve and progress in it you will succeed —
Jonathan Anthony Burkett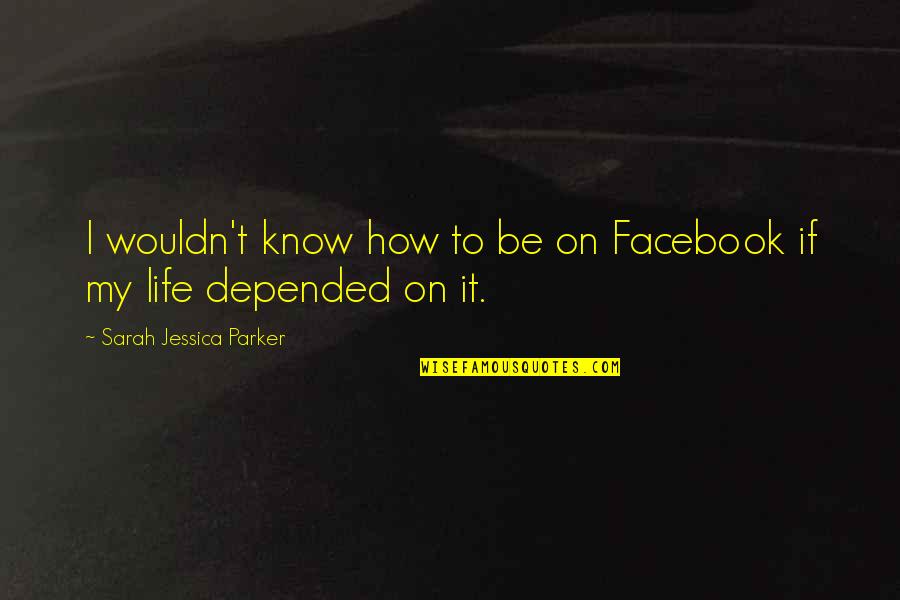 I wouldn't know how to be on Facebook if my life depended on it. —
Sarah Jessica Parker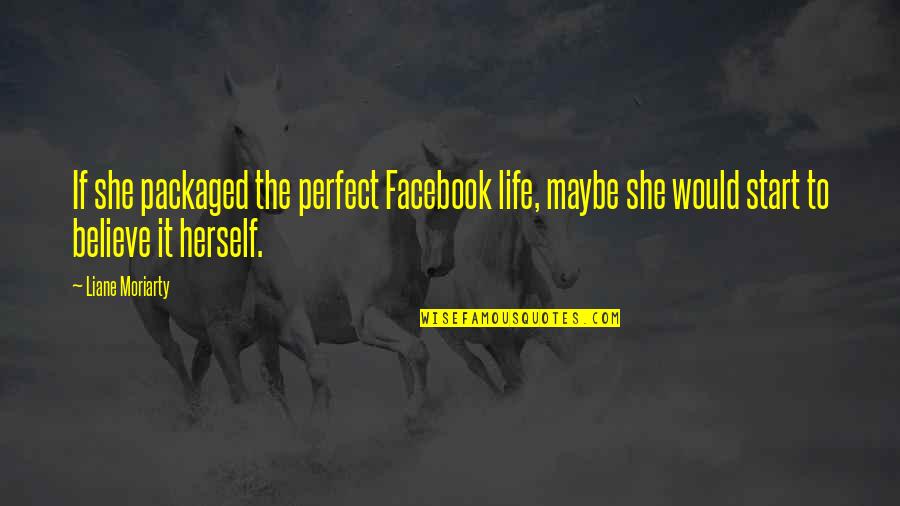 If she packaged the perfect Facebook life, maybe she would start to believe it herself. —
Liane Moriarty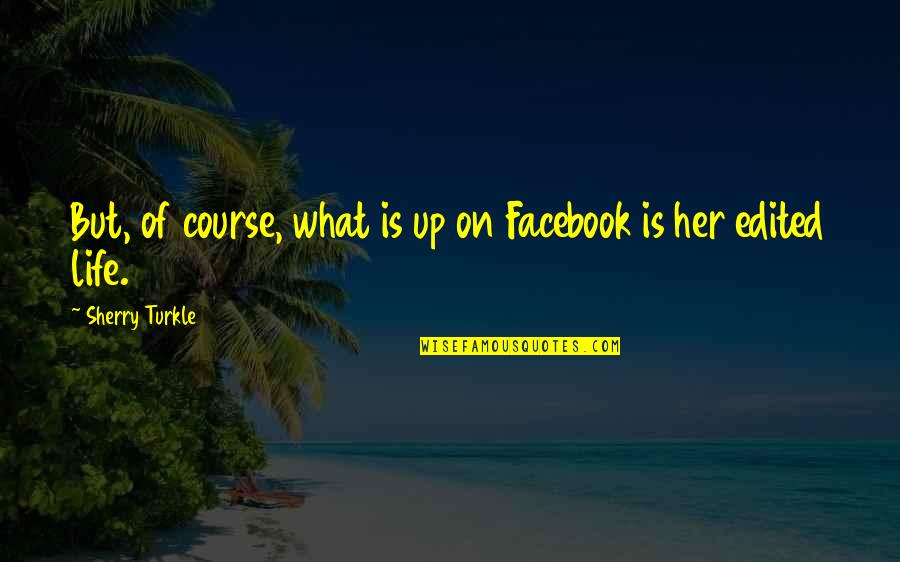 But, of course, what is up on Facebook is her edited life. —
Sherry Turkle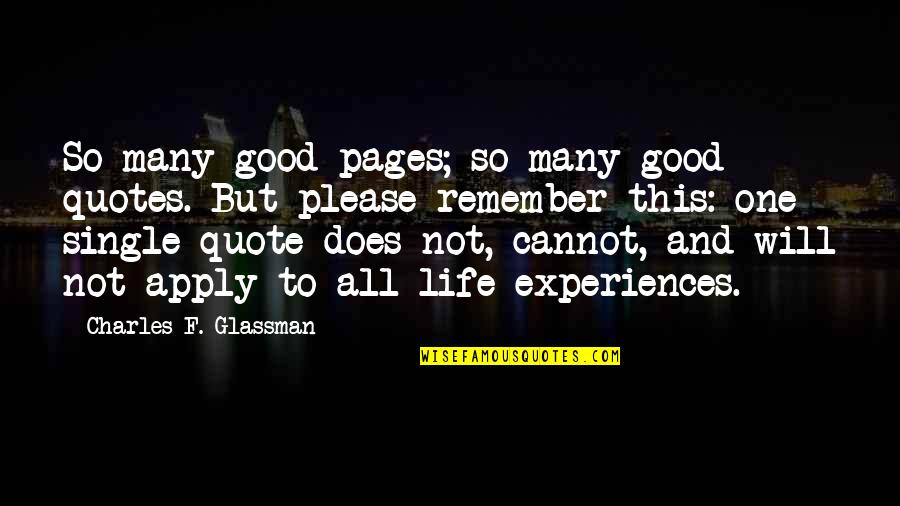 So many good pages; so many good quotes. But please remember this: one single quote does not, cannot, and will not apply to all life experiences. —
Charles F. Glassman