Life And Uncertainty Quotes
Collection of top 38 famous quotes about Life And Uncertainty
Life And Uncertainty Quotes & Sayings
Happy to read and share the best inspirational Life And Uncertainty quotes, sayings and quotations on Wise Famous Quotes.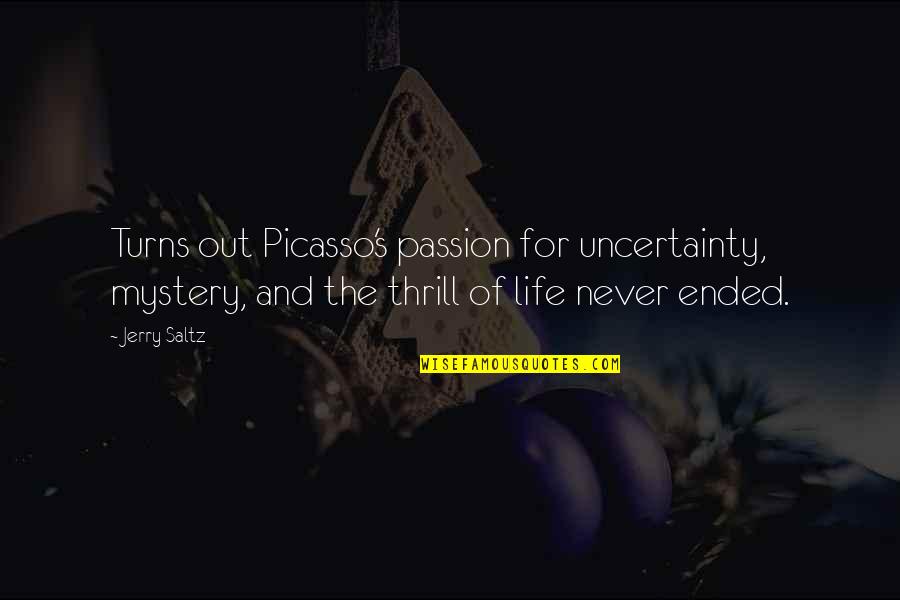 Turns out Picasso's passion for uncertainty, mystery, and the thrill of life never ended.
—
Jerry Saltz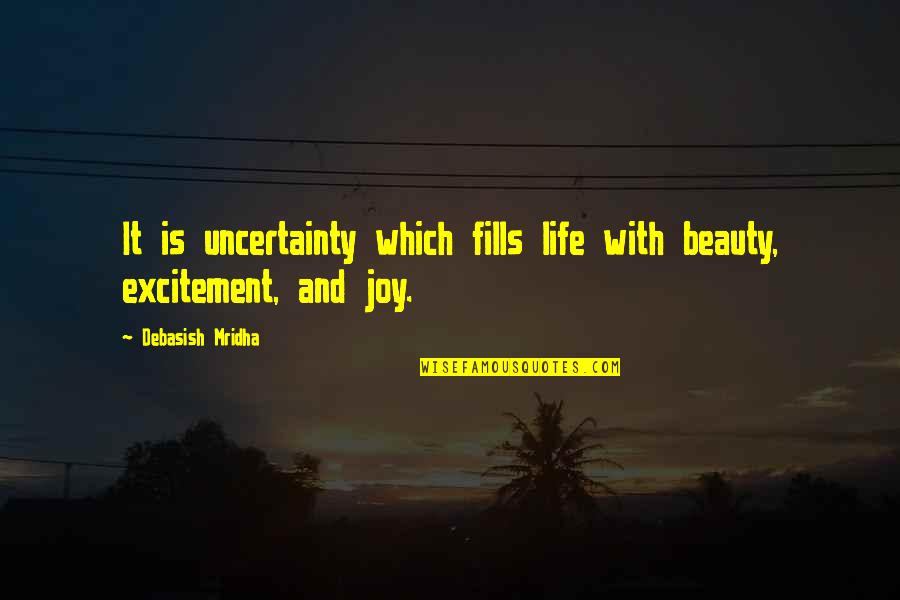 It is uncertainty which fills life with beauty, excitement, and joy.
—
Debasish Mridha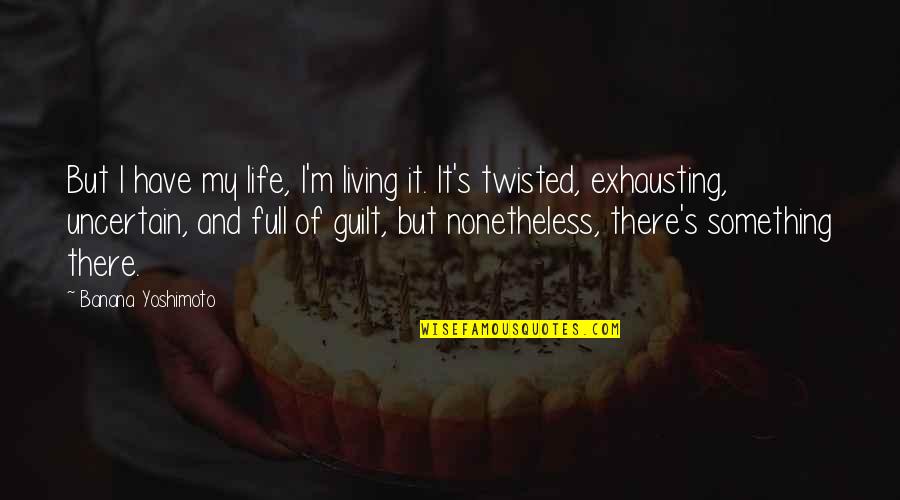 But I have my life, I'm living it. It's twisted, exhausting, uncertain, and full of guilt, but nonetheless, there's something there.
—
Banana Yoshimoto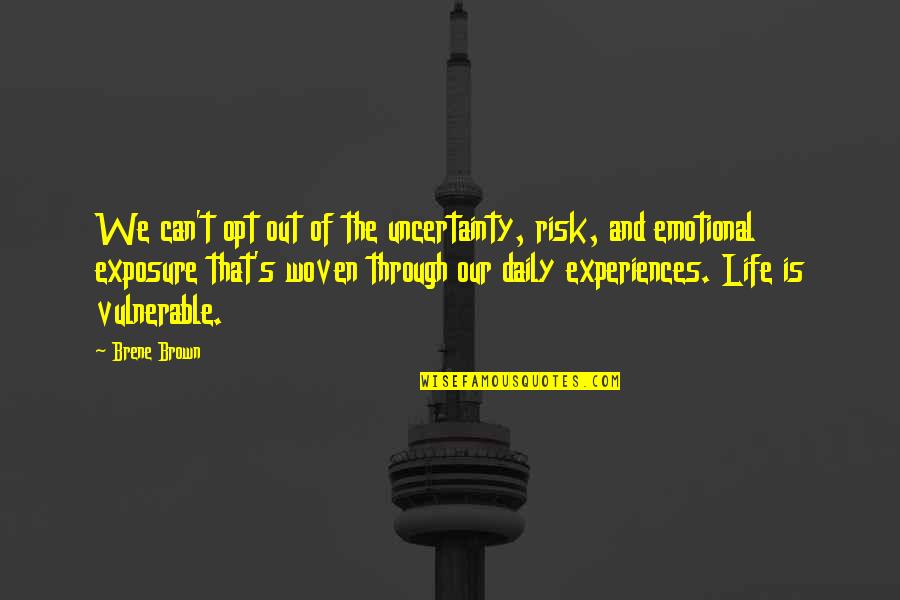 We can't opt out of the uncertainty, risk, and emotional exposure that's woven through our daily experiences. Life is vulnerable.
—
Brene Brown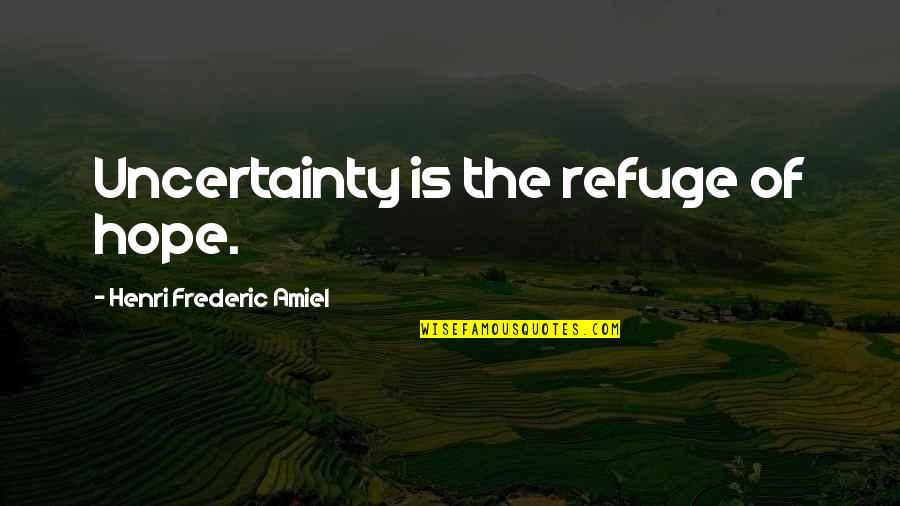 Uncertainty is the refuge of hope.
—
Henri Frederic Amiel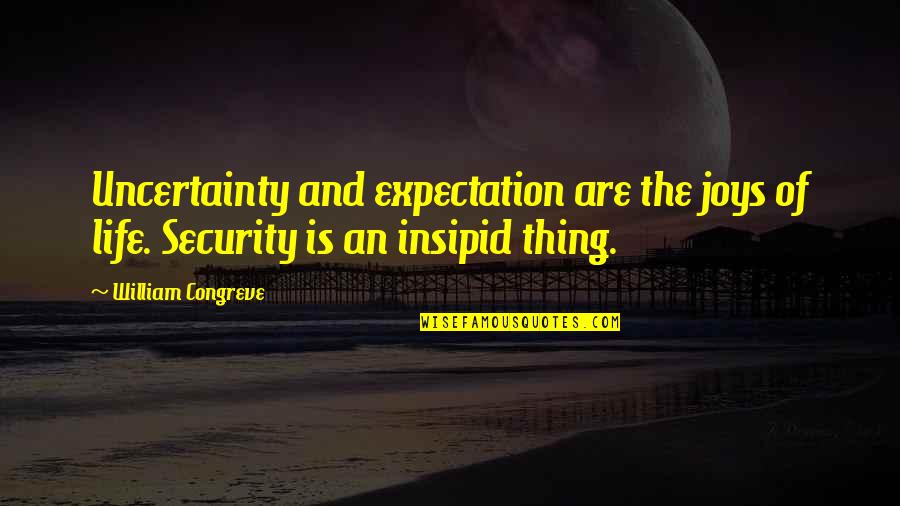 Uncertainty and expectation are the joys of life. Security is an insipid thing.
—
William Congreve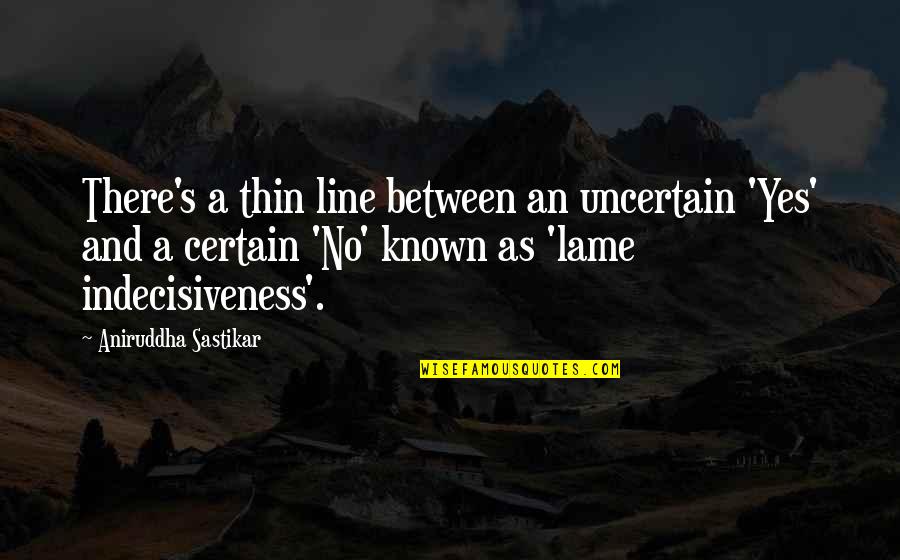 There's a thin line between an uncertain 'Yes' and a certain 'No' known as 'lame indecisiveness'.
—
Aniruddha Sastikar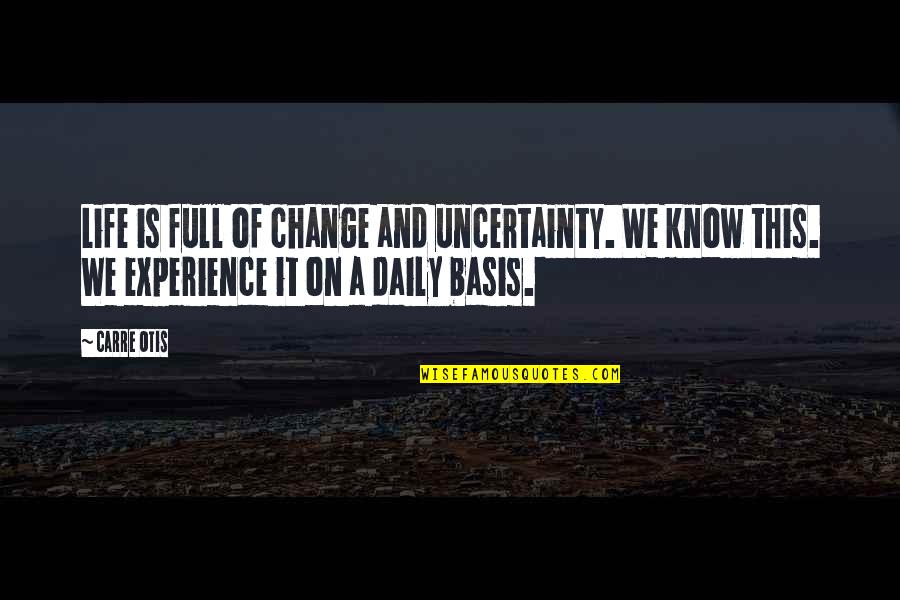 Life is full of change and uncertainty. We know this. We experience it on a daily basis. —
Carre Otis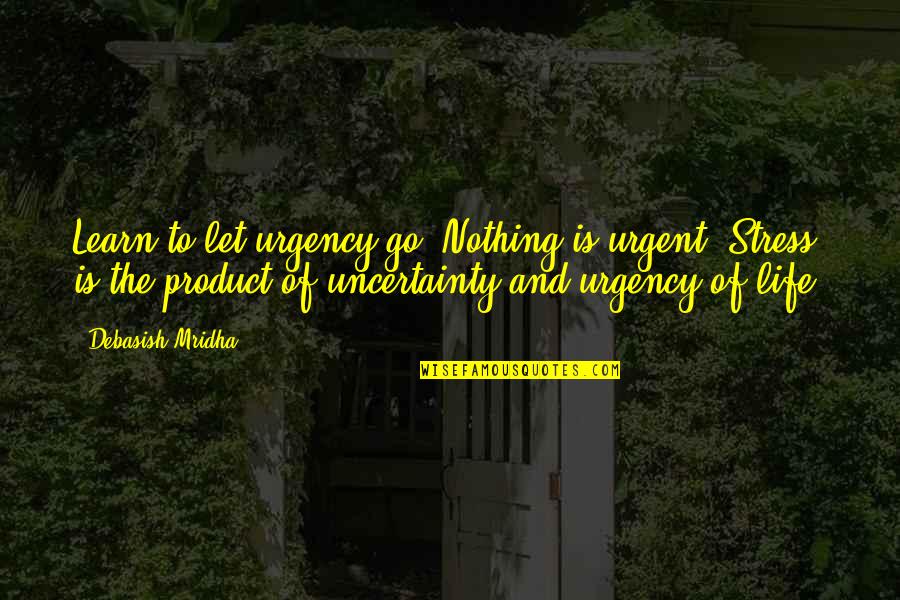 Learn to let urgency go. Nothing is urgent. Stress is the product of uncertainty and urgency of life. —
Debasish Mridha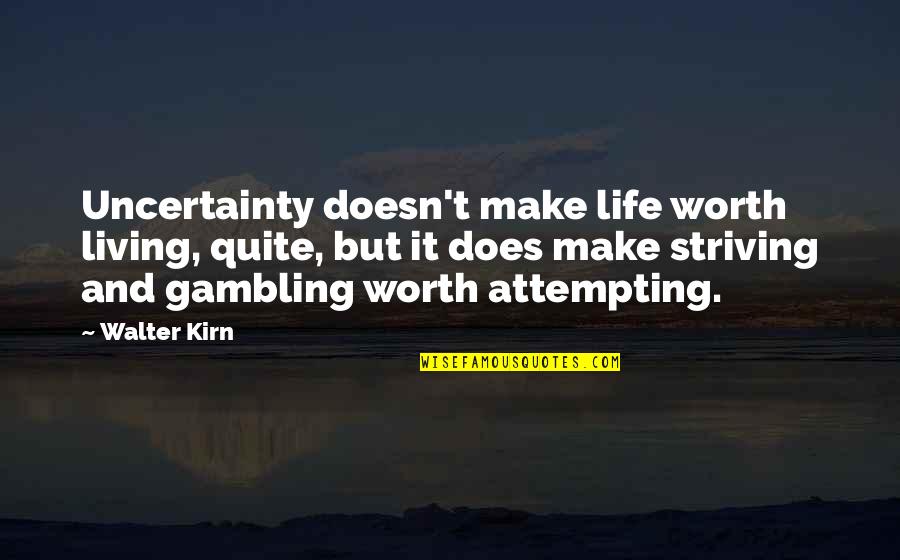 Uncertainty doesn't make life worth living, quite, but it does make striving and gambling worth attempting. —
Walter Kirn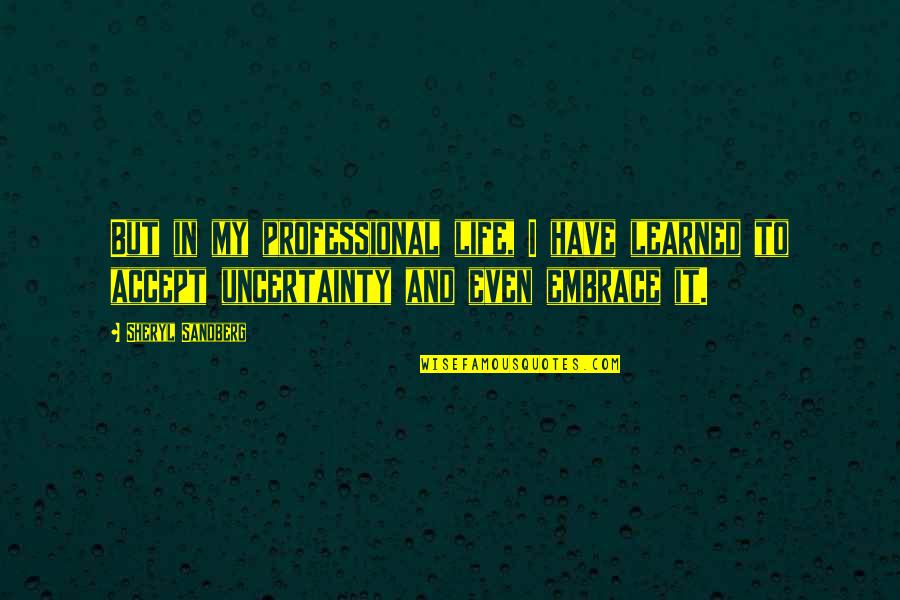 But in my professional life, I have learned to accept uncertainty and even embrace it. —
Sheryl Sandberg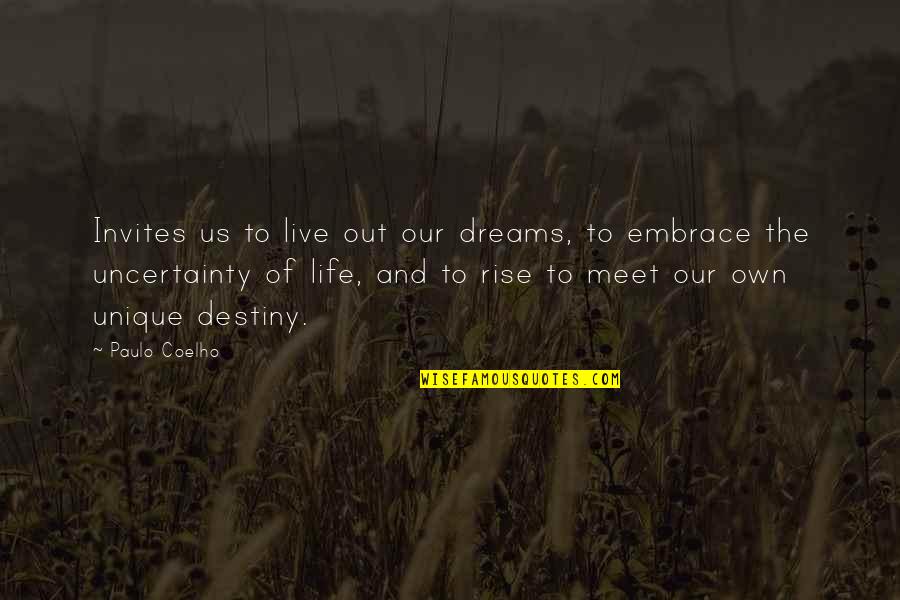 Invites us to live out our dreams, to embrace the uncertainty of life, and to rise to meet our own unique destiny. —
Paulo Coelho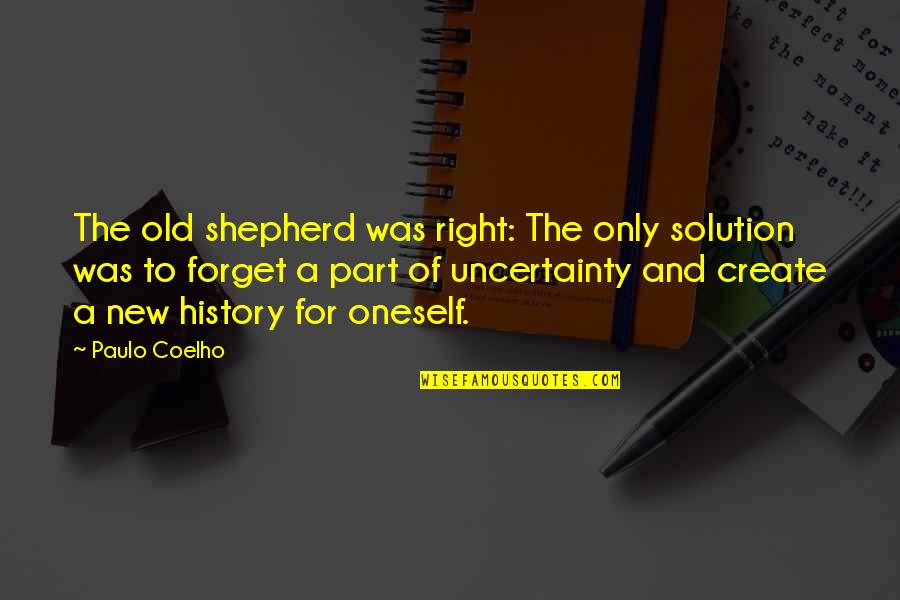 The old shepherd was right: The only solution was to forget a part of uncertainty and create a new history for oneself. —
Paulo Coelho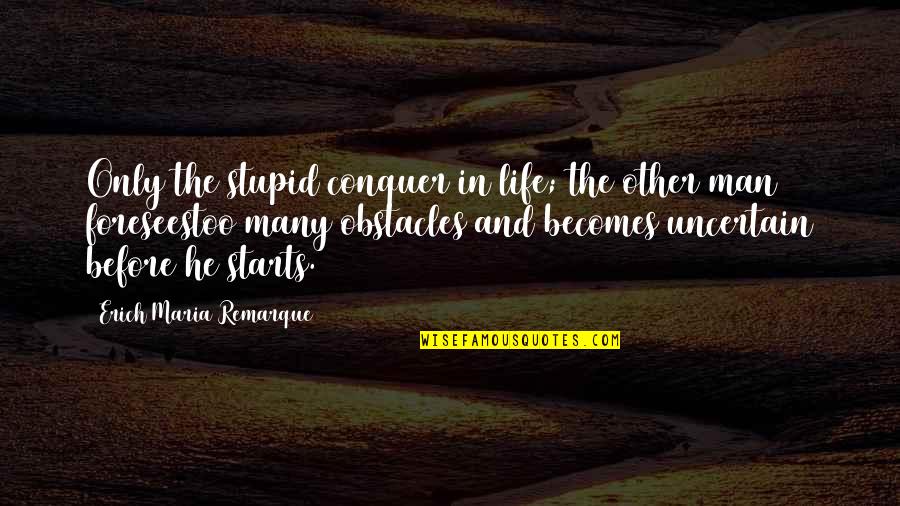 Only the stupid conquer in life; the other man foresees
too many obstacles and becomes uncertain before he starts. —
Erich Maria Remarque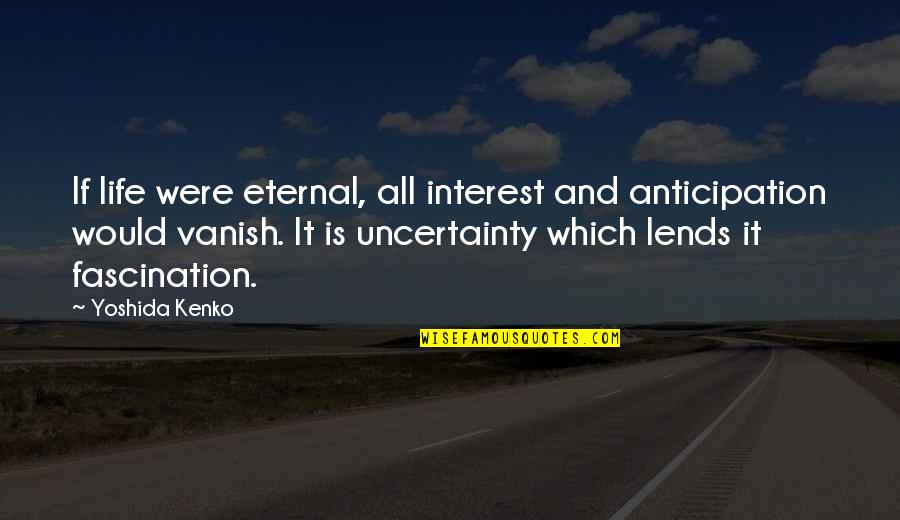 If life were eternal, all interest and anticipation would vanish. It is uncertainty which lends it fascination. —
Yoshida Kenko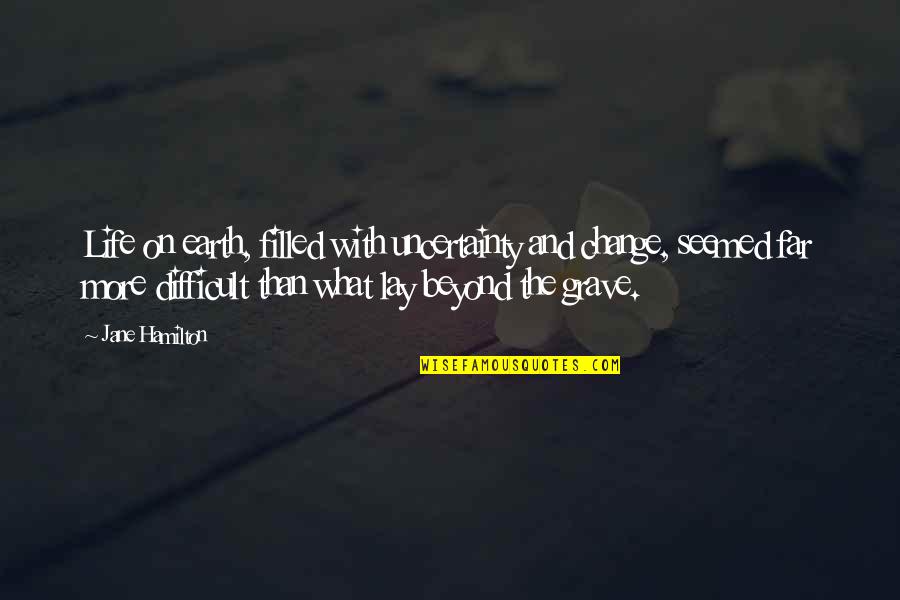 Life on earth, filled with uncertainty and change, seemed far more difficult than what lay beyond the grave. —
Jane Hamilton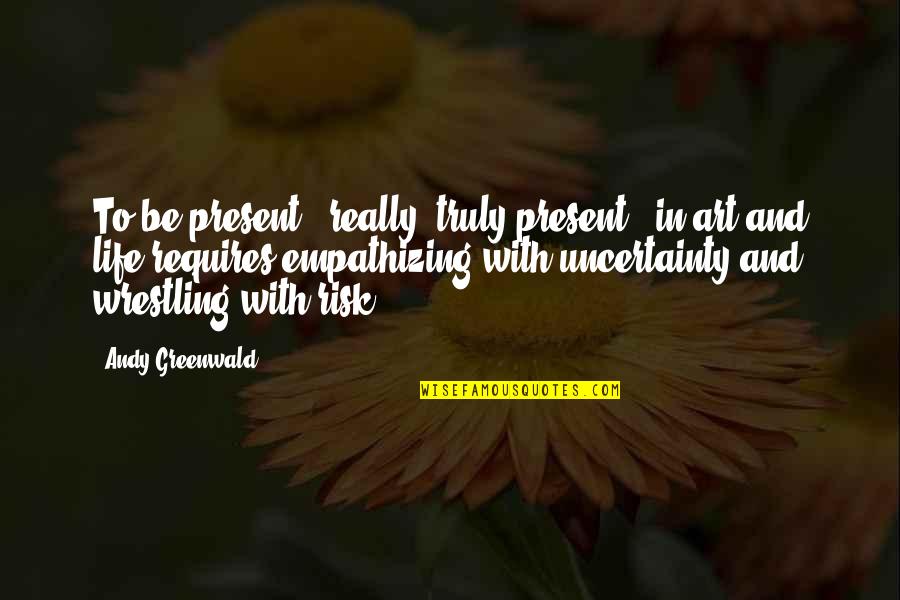 To be present - really, truly present - in art and life requires empathizing with uncertainty and wrestling with risk. —
Andy Greenwald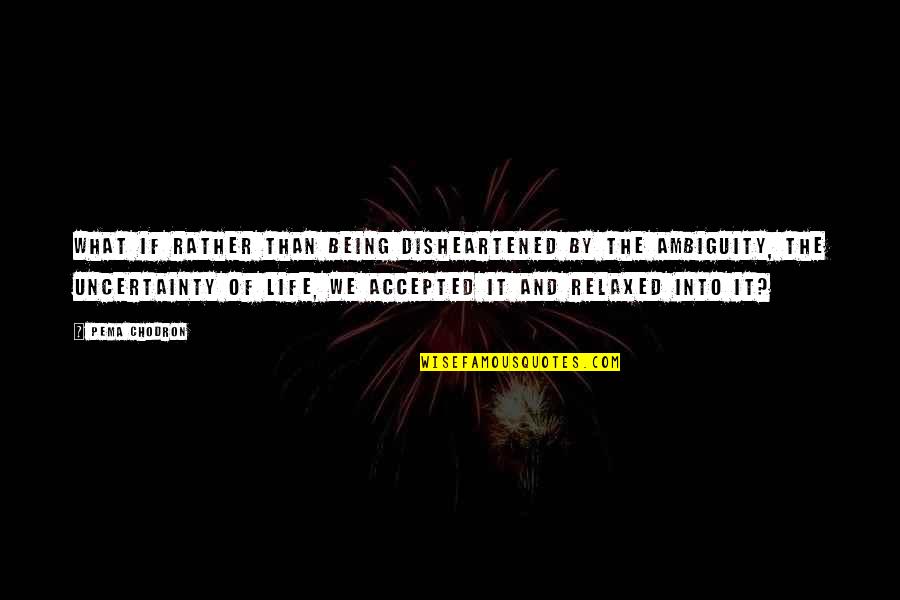 What if rather than being disheartened by the ambiguity, the uncertainty of life, we accepted it and relaxed into it? —
Pema Chodron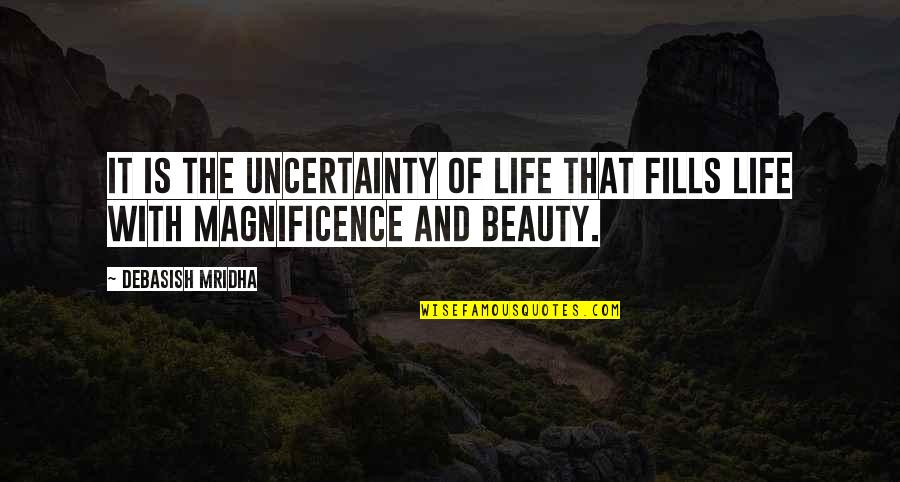 It is the uncertainty of life that fills life with magnificence and beauty. —
Debasish Mridha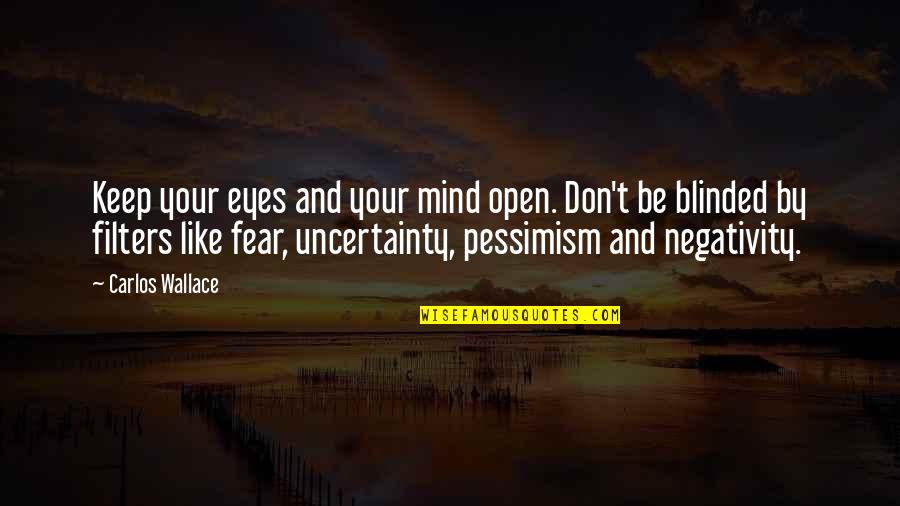 Keep your eyes and your mind open. Don't be blinded by filters like fear, uncertainty, pessimism and negativity. —
Carlos Wallace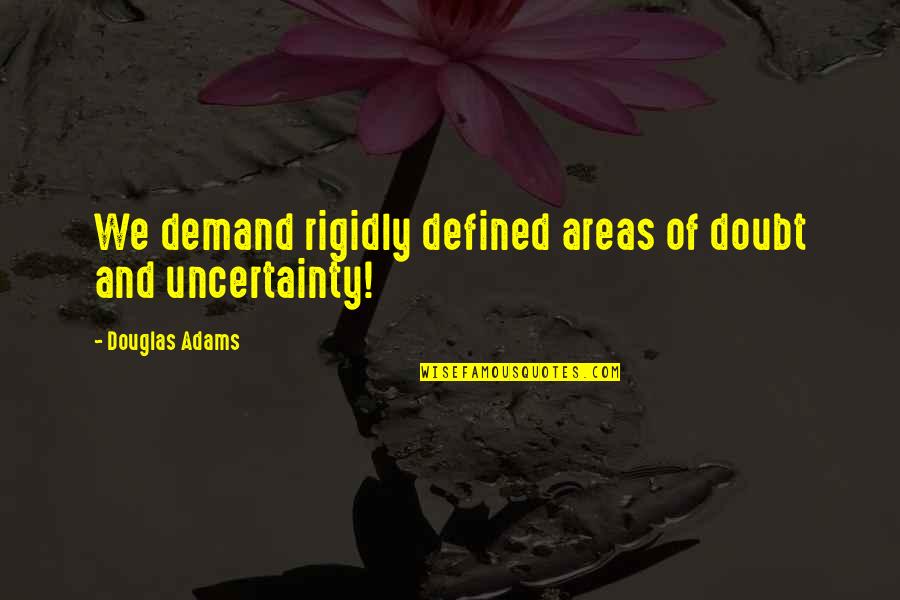 We demand rigidly defined areas of doubt and uncertainty! —
Douglas Adams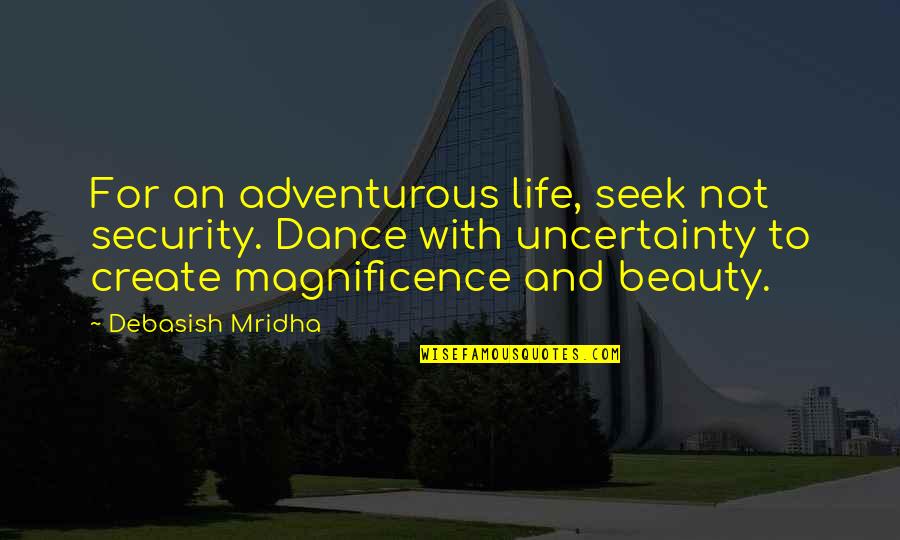 For an adventurous life, seek not security. Dance with uncertainty to create magnificence and beauty. —
Debasish Mridha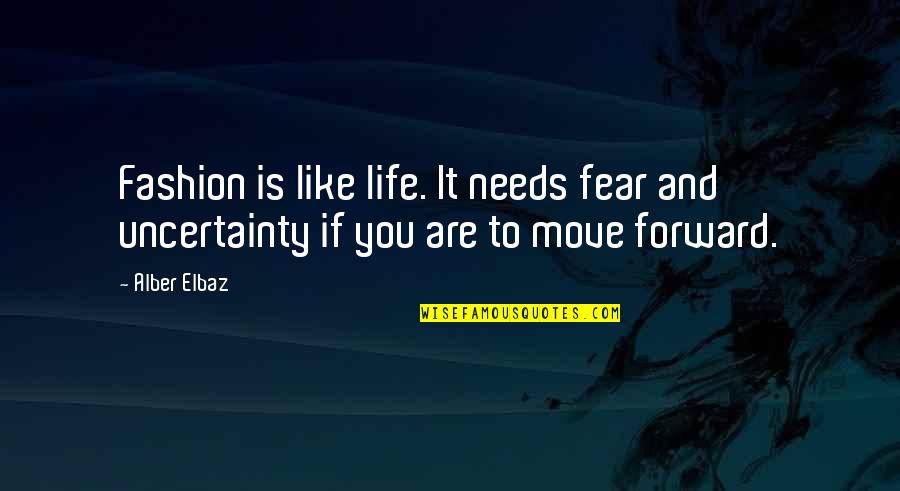 Fashion is like life. It needs fear and uncertainty if you are to move forward. —
Alber Elbaz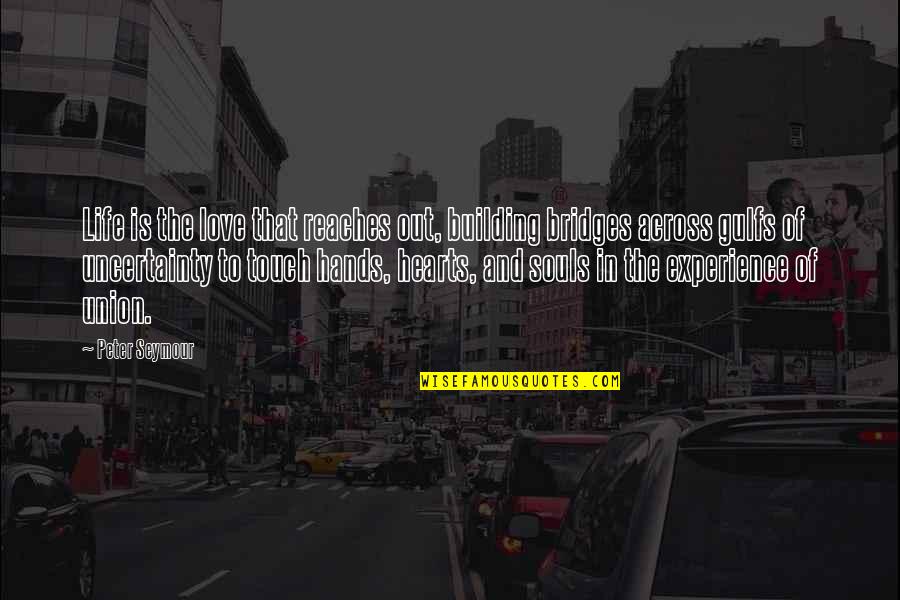 Life is the love that reaches out, building bridges across gulfs of uncertainty to touch hands, hearts, and souls in the experience of union. —
Peter Seymour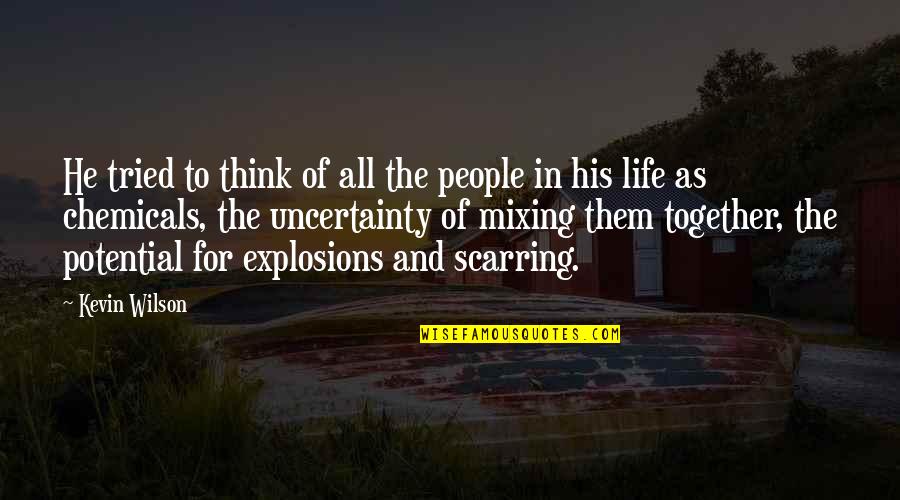 He tried to think of all the people in his life as chemicals, the uncertainty of mixing them together, the potential for explosions and scarring. —
Kevin Wilson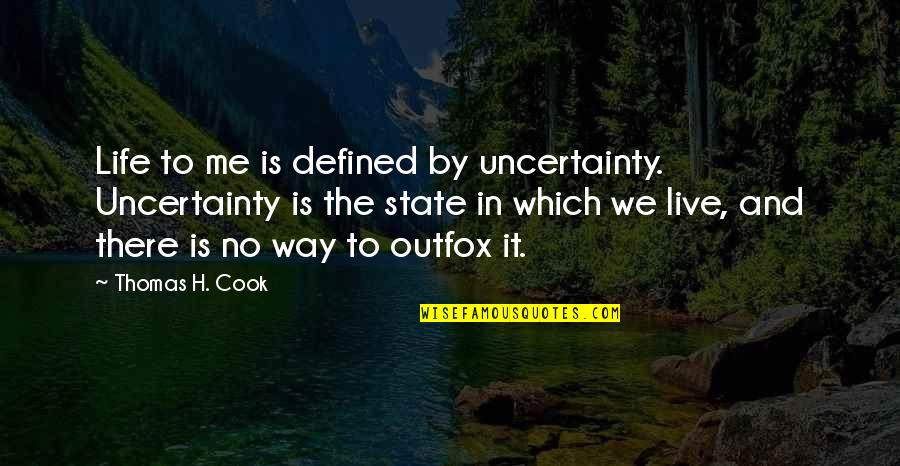 Life to me is defined by uncertainty. Uncertainty is the state in which we live, and there is no way to outfox it. —
Thomas H. Cook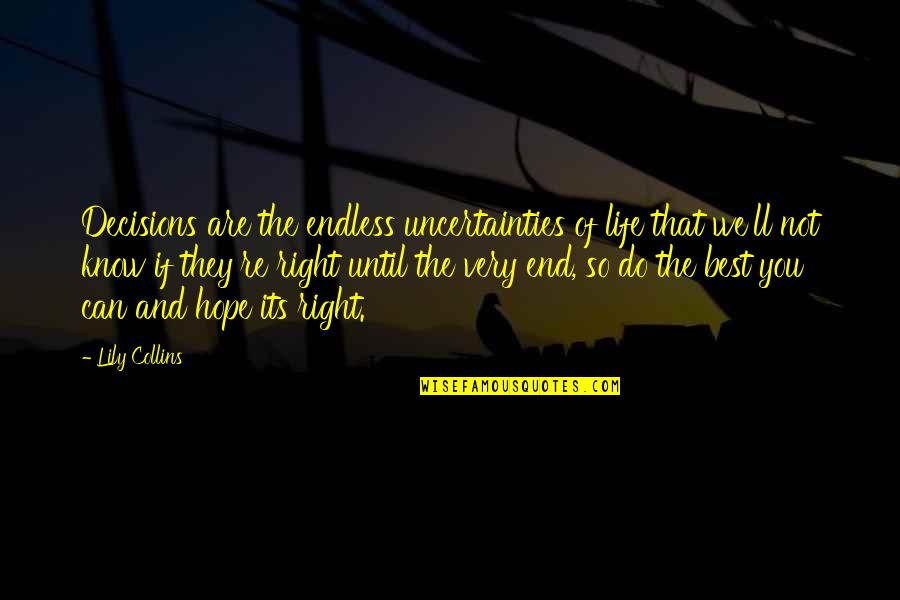 Decisions are the endless uncertainties of life that we'll not know if they're right until the very end, so do the best you can and hope its right. —
Lily Collins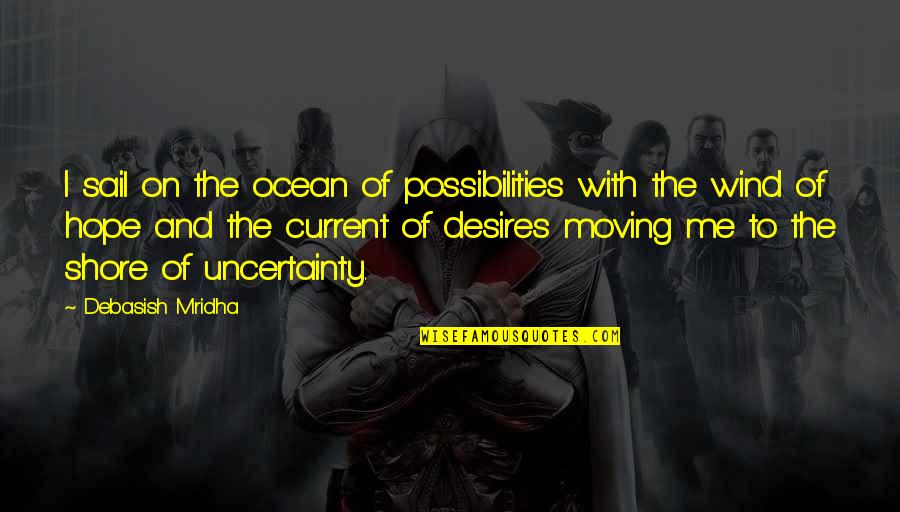 I sail on the ocean of possibilities with the wind of hope and the current of desires moving me to the shore of uncertainty. —
Debasish Mridha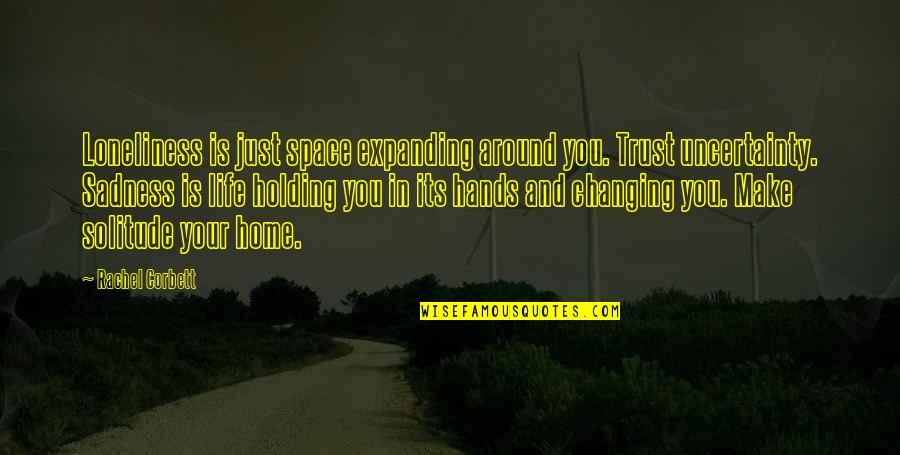 Loneliness is just space expanding around you. Trust uncertainty. Sadness is life holding you in its hands and changing you. Make solitude your home. —
Rachel Corbett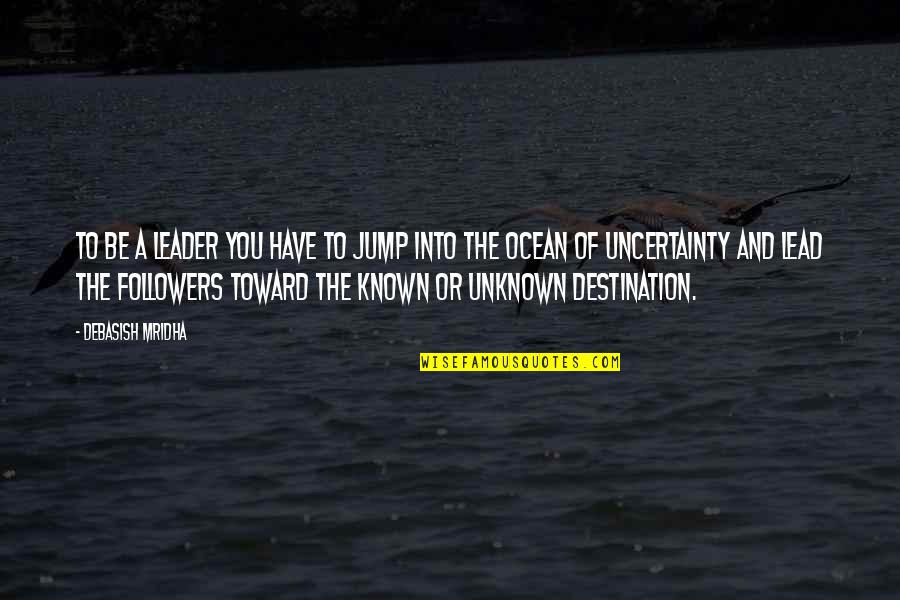 To be a leader you have to jump into the ocean of uncertainty and lead the followers toward the known or unknown destination. —
Debasish Mridha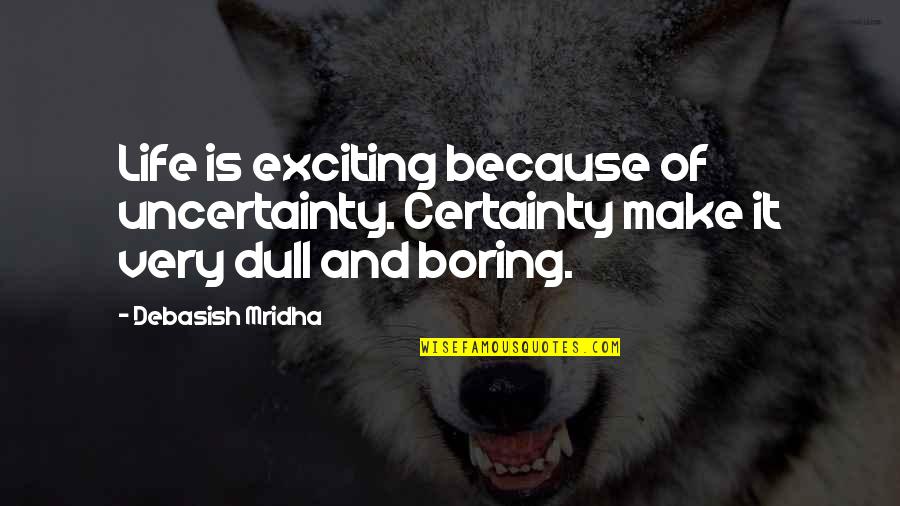 Life is exciting because of uncertainty. Certainty make it very dull and boring. —
Debasish Mridha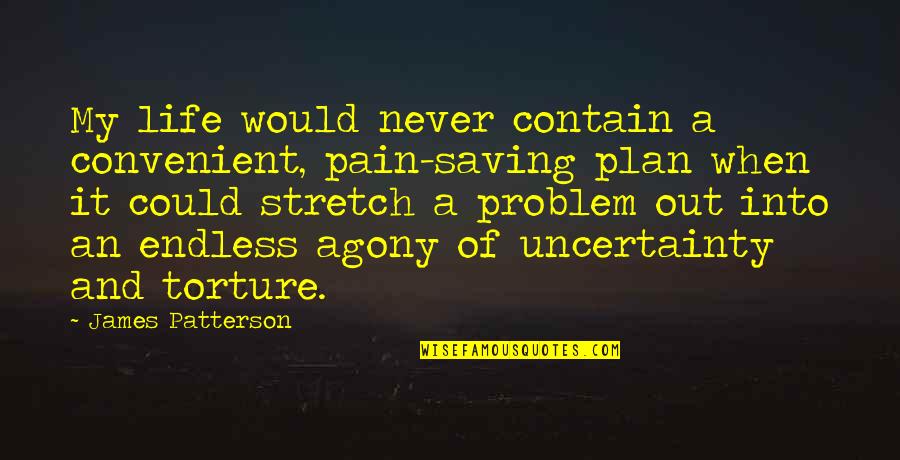 My life would never contain a convenient, pain-saving plan when it could stretch a problem out into an endless agony of uncertainty and torture. —
James Patterson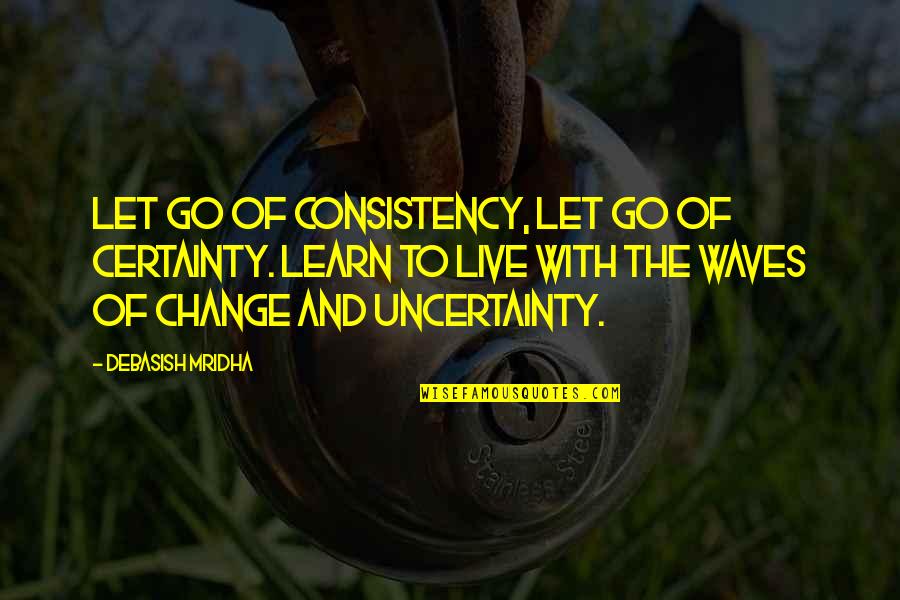 Let go of consistency, let go of certainty. Learn to live with the waves of change and uncertainty. —
Debasish Mridha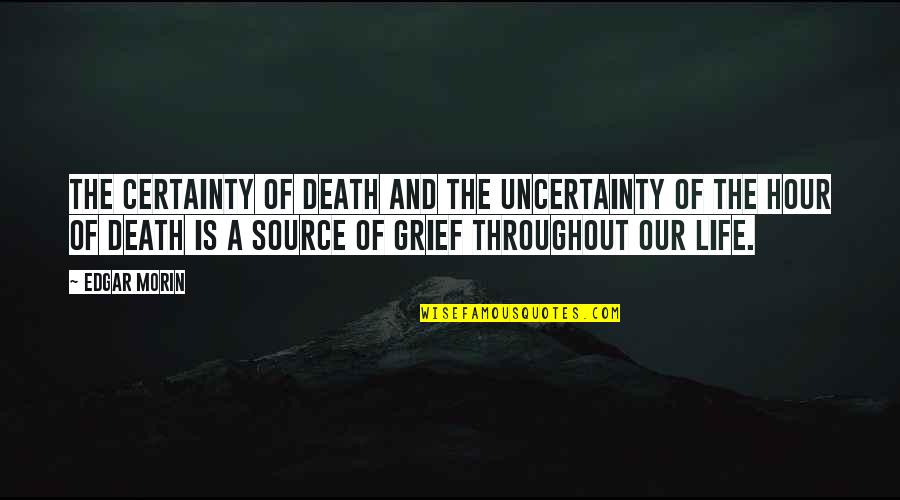 The certainty of death and the uncertainty of the hour of death is a source of grief throughout our life. —
Edgar Morin