Languages Of The World Quotes
Collection of top 22 famous quotes about Languages Of The World
Knowing all the languages in the world could help you to really understand all the jokes you can hear ... from my future Kids' Funny Business.
—
Ivan Stoikov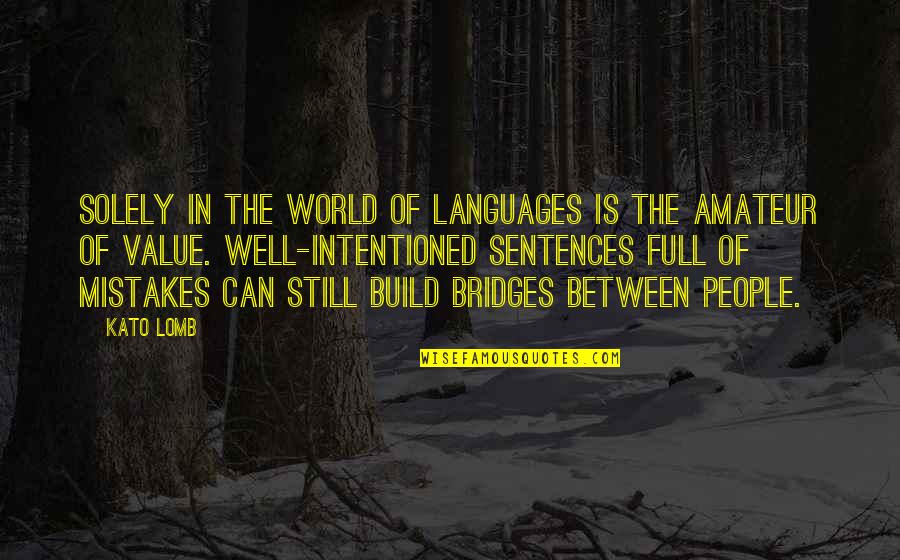 Solely in the world of languages is the amateur of value. Well-intentioned sentences full of mistakes can still build bridges between people.
—
Kato Lomb
People come from around the world and can understand each other without even speaking the same languages!
—
Sergei Bubka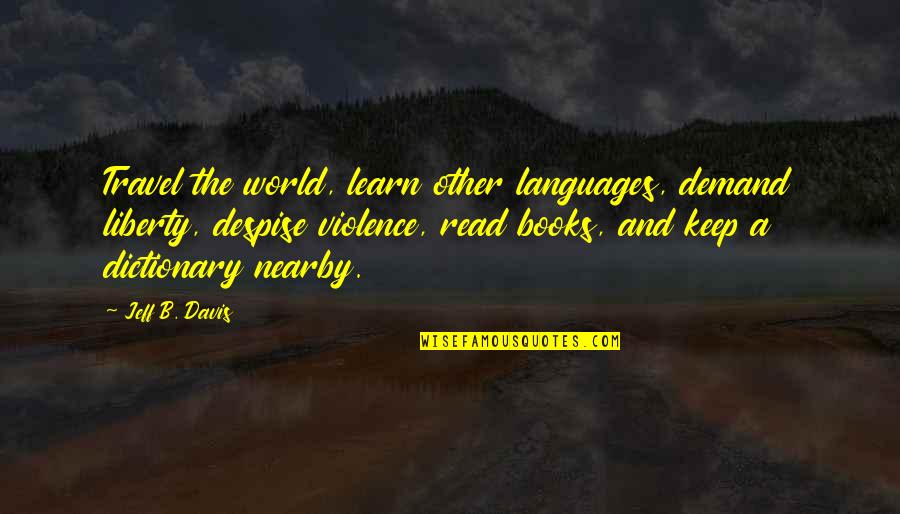 Travel the world, learn other languages, demand liberty, despise violence, read books, and keep a dictionary nearby.
—
Jeff B. Davis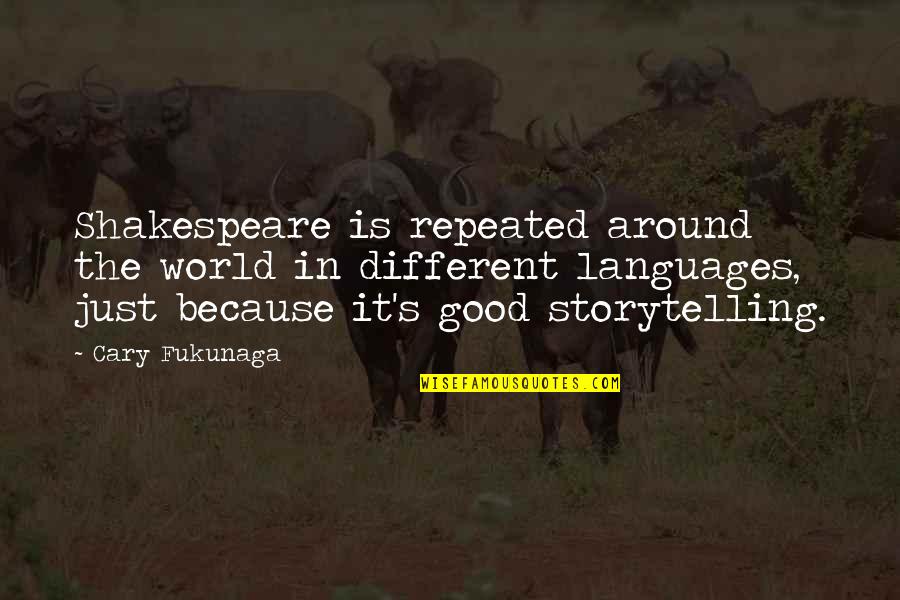 Shakespeare is repeated around the world in different languages, just because it's good storytelling.
—
Cary Fukunaga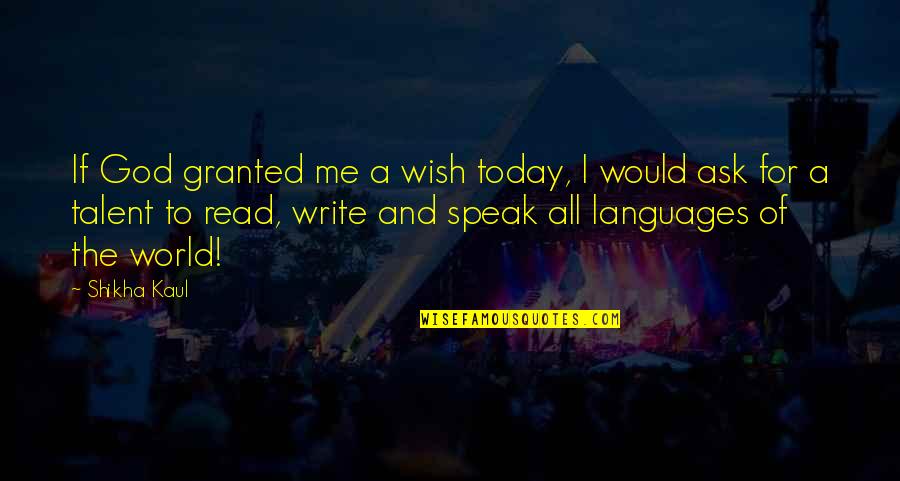 If God granted me a wish today, I would ask for a talent to read, write and speak all
languages of the world
! —
Shikha Kaul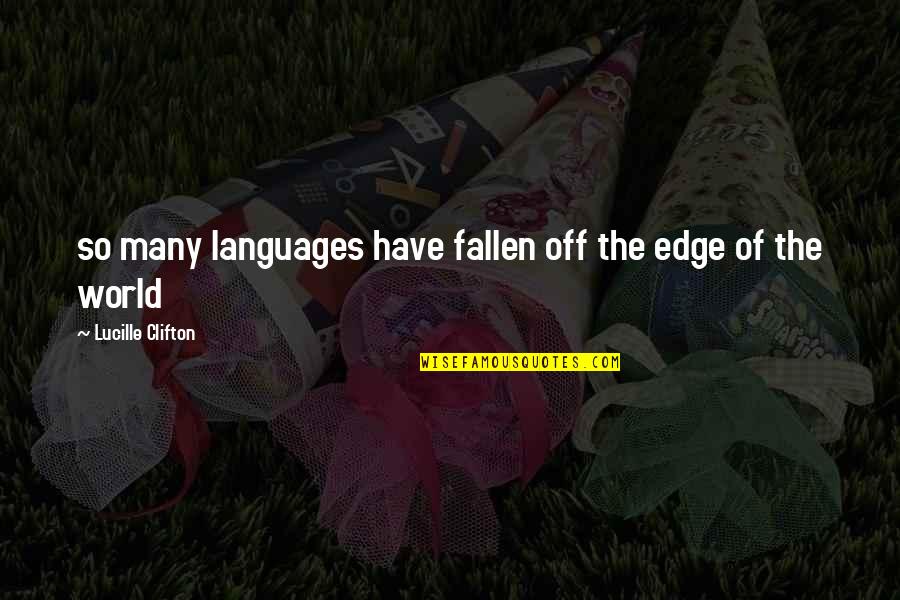 so many languages have fallen off the edge of the world —
Lucille Clifton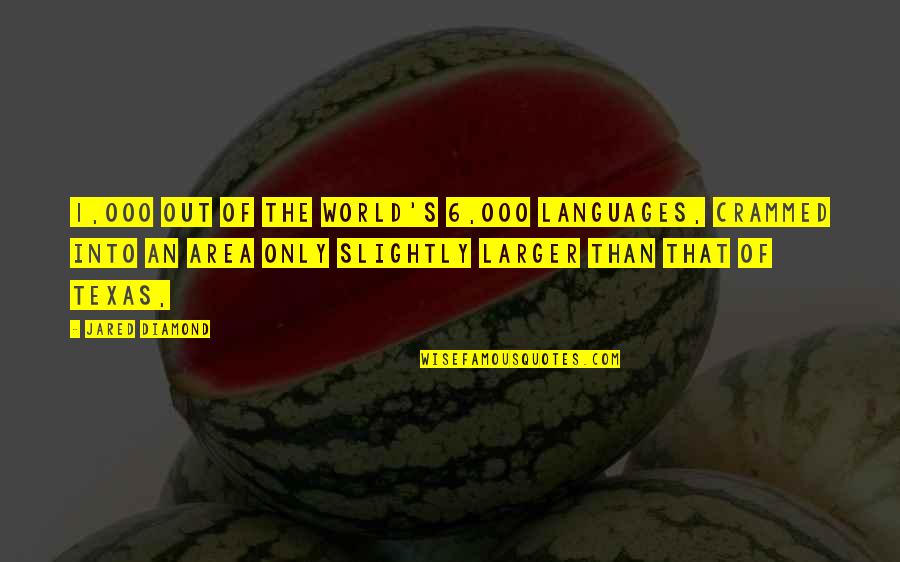 1,000 out of the world's 6,000 languages, crammed into an area only slightly larger than that of Texas, —
Jared Diamond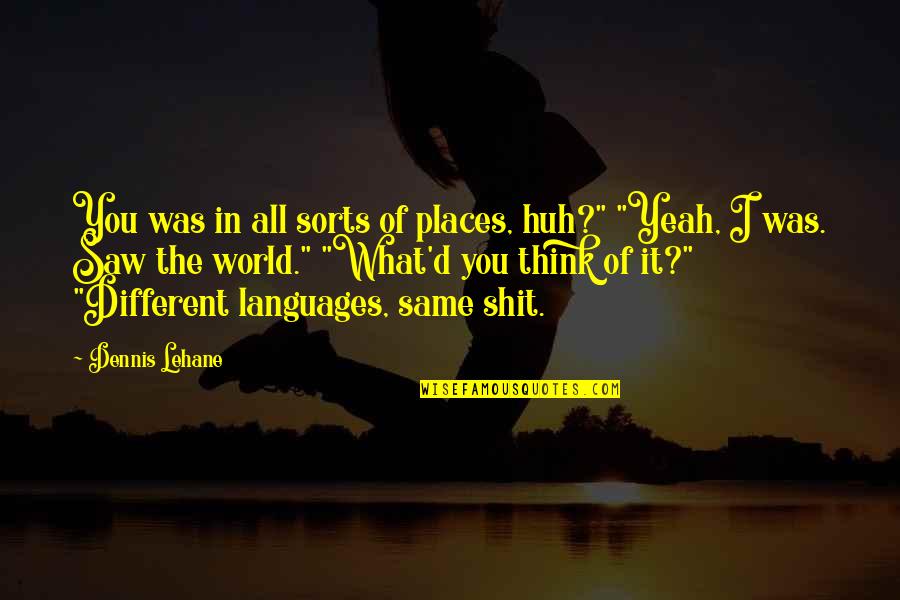 You was in all sorts of places, huh?" "Yeah, I was. Saw the world." "What'd you think of it?" "Different languages, same shit. —
Dennis Lehane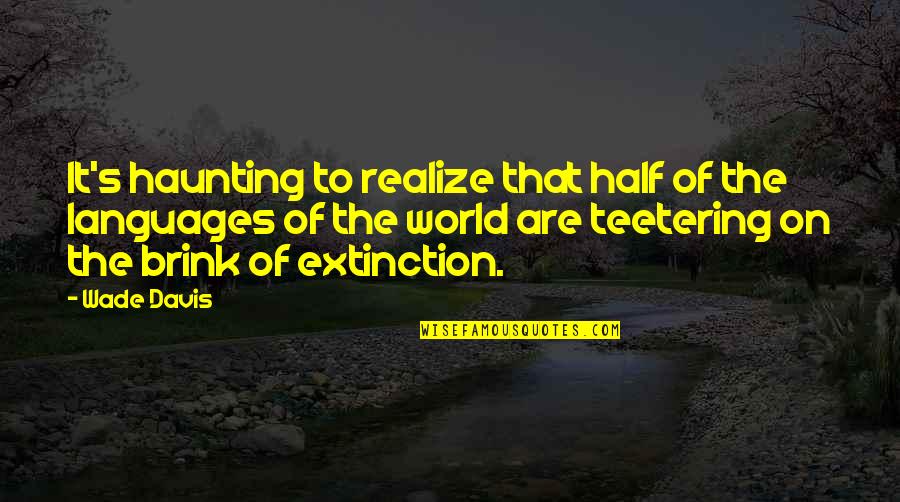 It's haunting to realize that half of the
languages of the world
are teetering on the brink of extinction. —
Wade Davis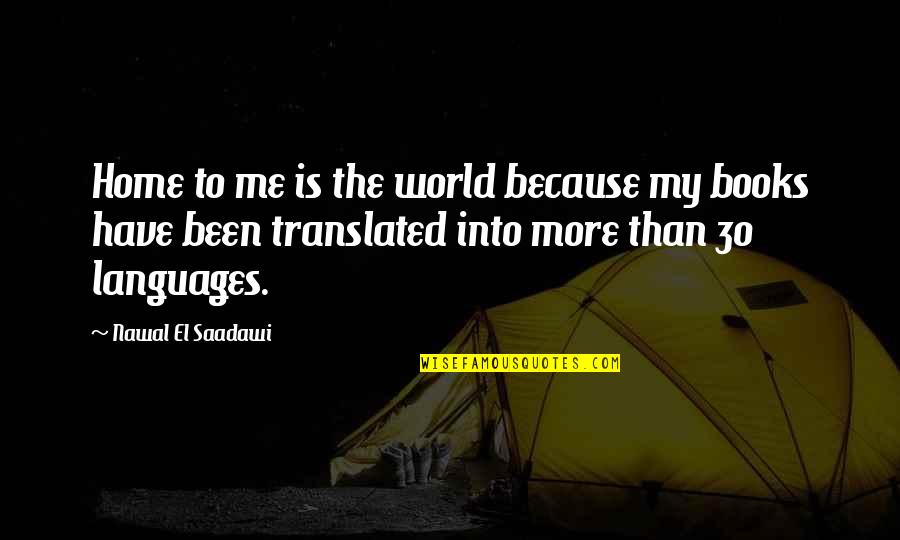 Home to me is the world because my books have been translated into more than 30 languages. —
Nawal El Saadawi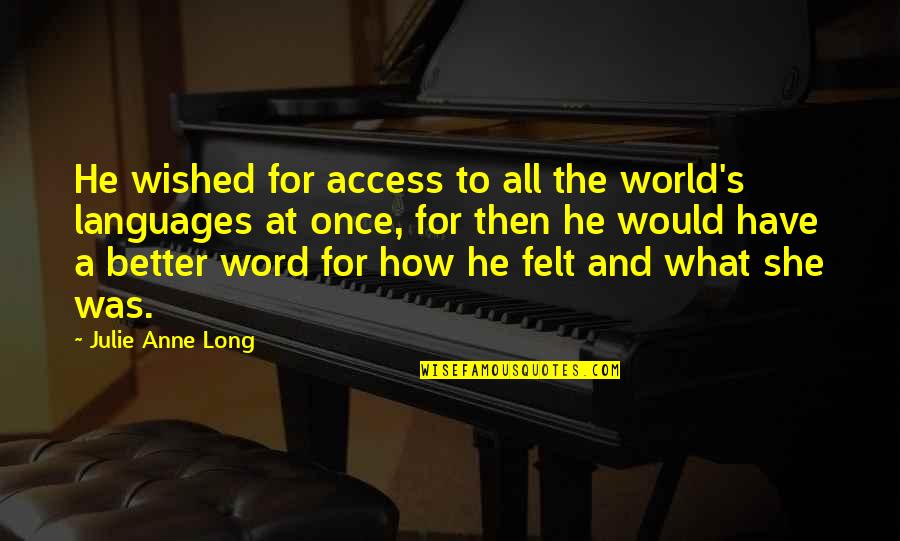 He wished for access to all the world's languages at once, for then he would have a better word for how he felt and what she was. —
Julie Anne Long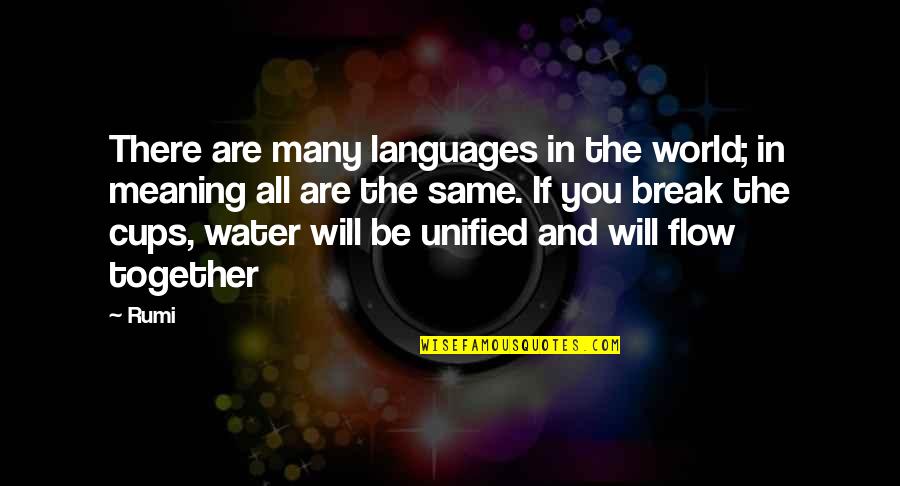 There are many languages in the world; in meaning all are the same. If you break the cups, water will be unified and will flow together —
Rumi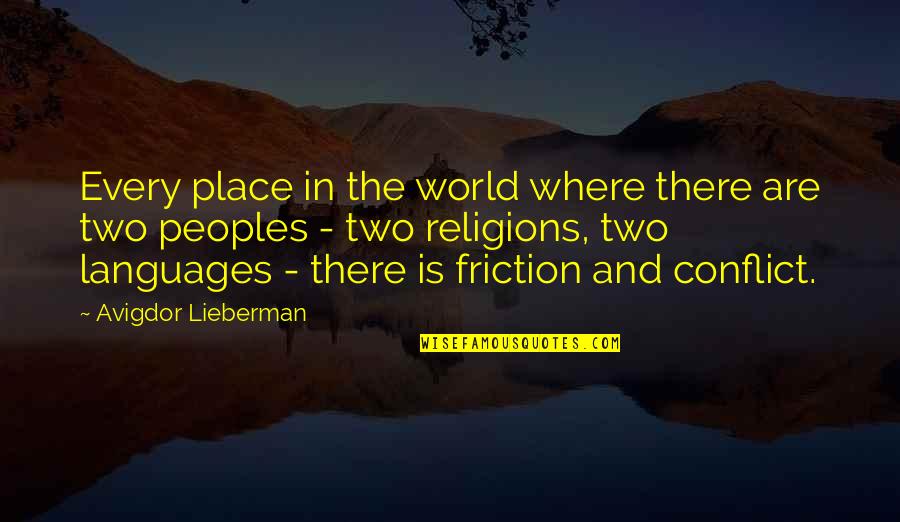 Every place in the world where there are two peoples - two religions, two languages - there is friction and conflict. —
Avigdor Lieberman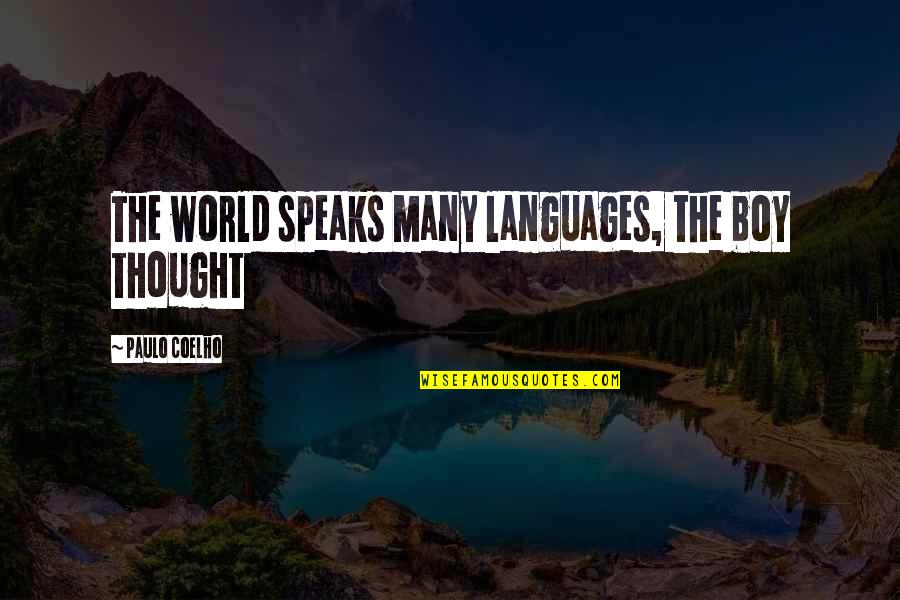 The world speaks many languages, the boy thought —
Paulo Coelho
I cried in English, I cried in french, I cried in all the languages, because tears are the same all around the world. —
Miranda July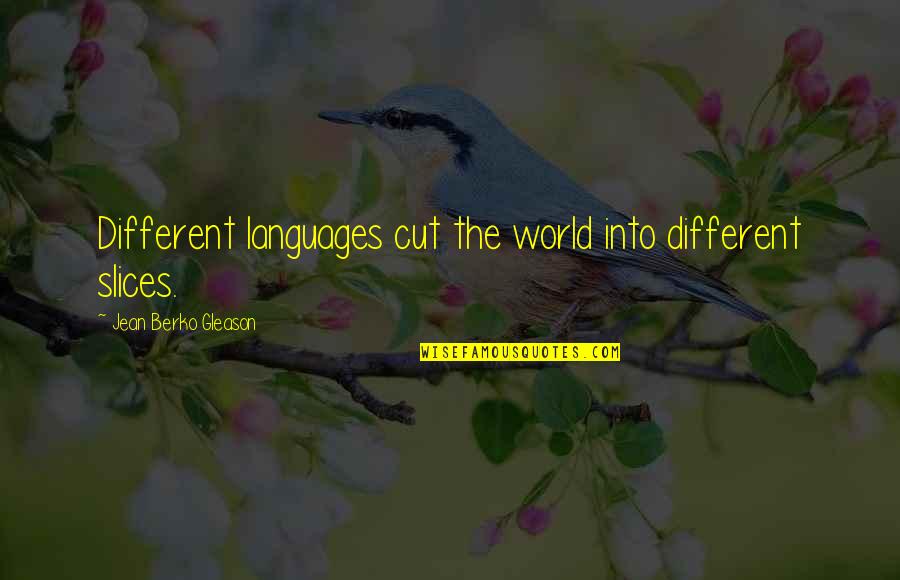 Different languages cut the world into different slices. —
Jean Berko Gleason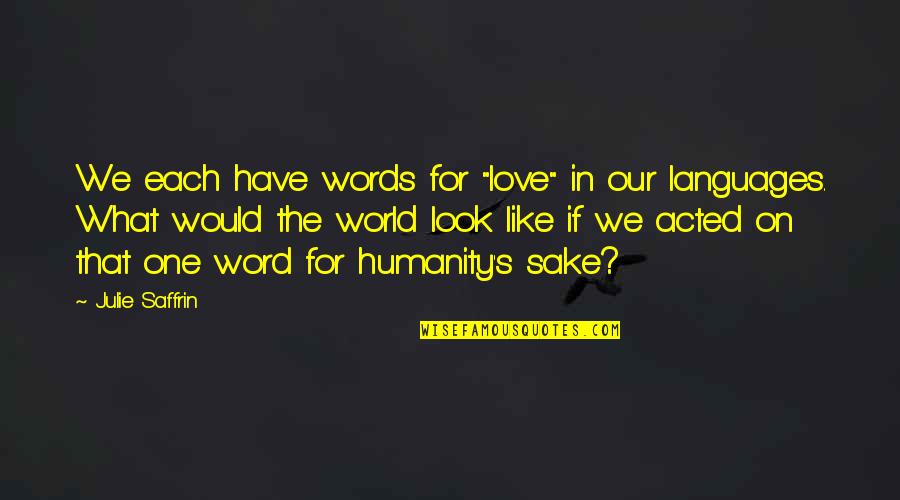 We each have words for "love" in our languages. What would the world look like if we acted on that one word for humanity's sake? —
Julie Saffrin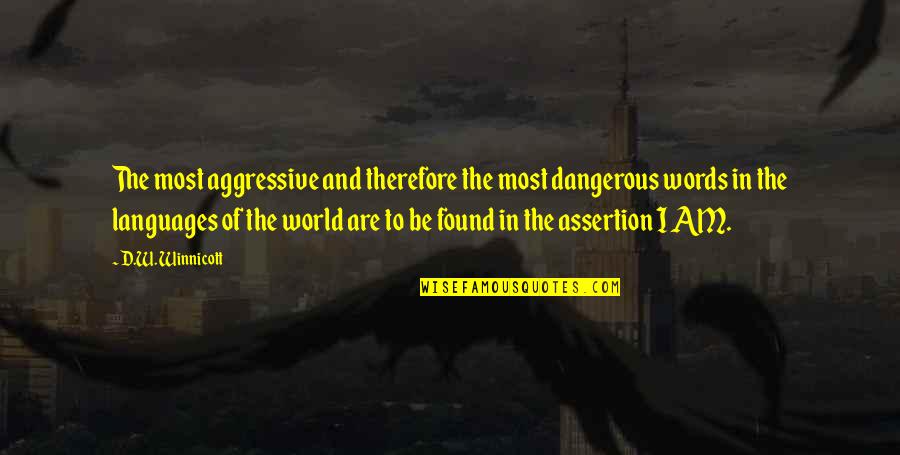 The most aggressive and therefore the most dangerous words in the
languages of the world
are to be found in the assertion I AM. —
D.W. Winnicott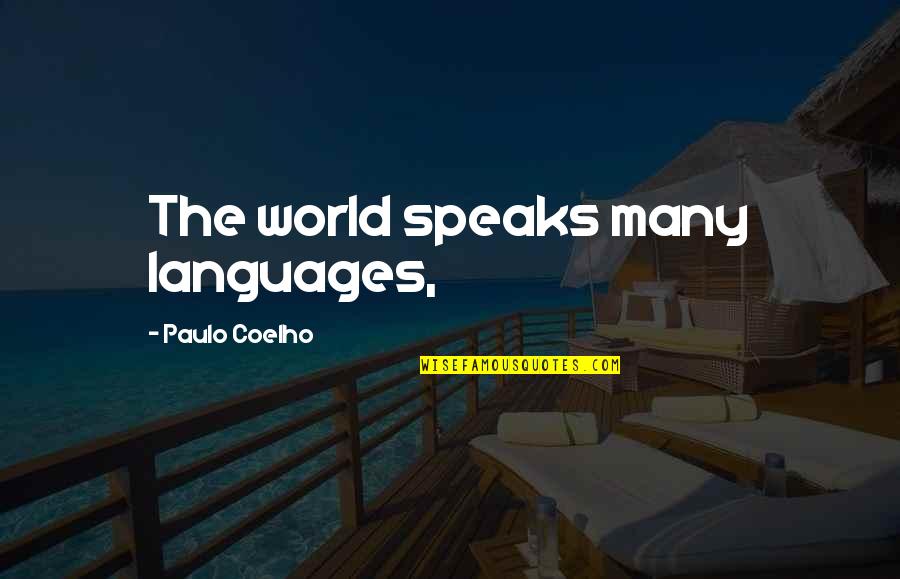 The world speaks many languages, —
Paulo Coelho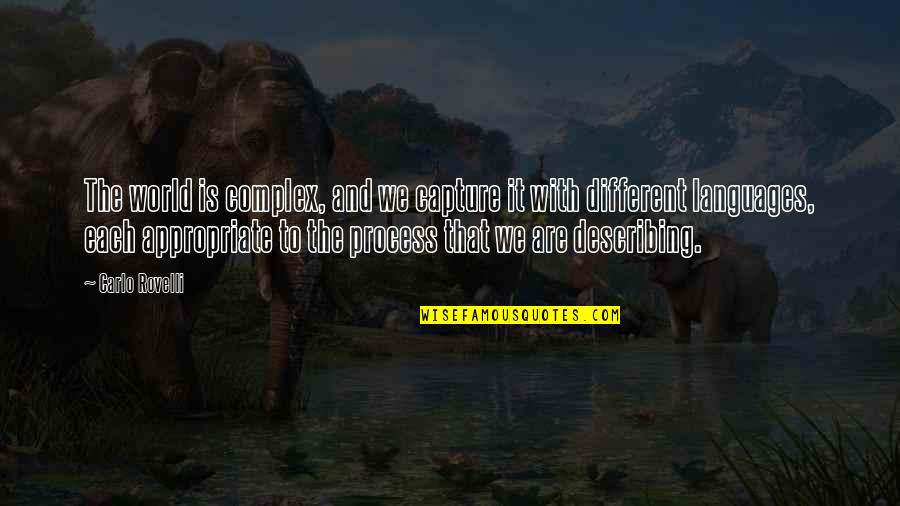 The world is complex, and we capture it with different languages, each appropriate to the process that we are describing. —
Carlo Rovelli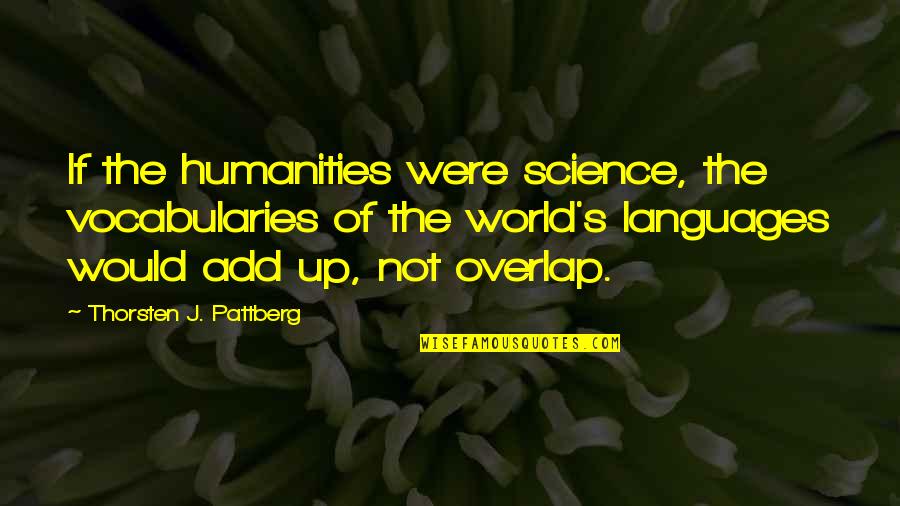 If the humanities were science, the vocabularies of the world's languages would add up, not overlap. —
Thorsten J. Pattberg