Kiss Your Face Quotes
Collection of top 47 famous quotes about Kiss Your Face
The blue lights reflected on Abby's face, and I had to really concentrate through the liquor not to kiss her.
—
Jamie McGuire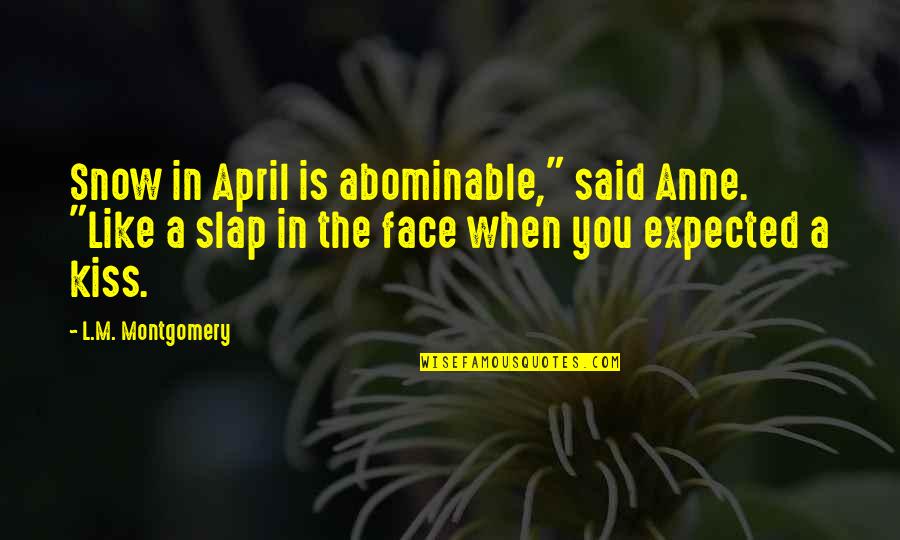 Snow in April is abominable," said Anne. "Like a slap in the face when you expected a kiss.
—
L.M. Montgomery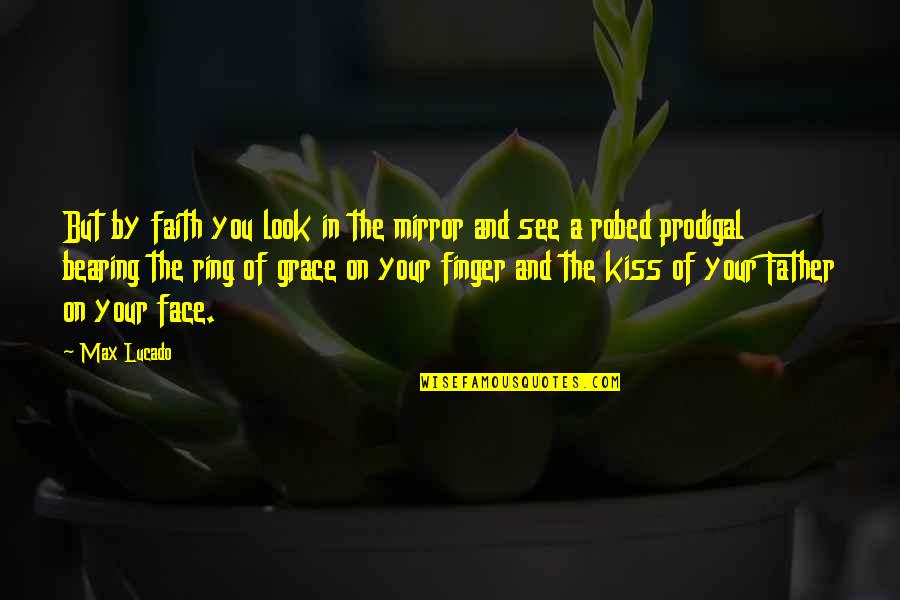 But by faith you look in the mirror and see a robed prodigal bearing the ring of grace on your finger and the kiss of your Father on your face.
—
Max Lucado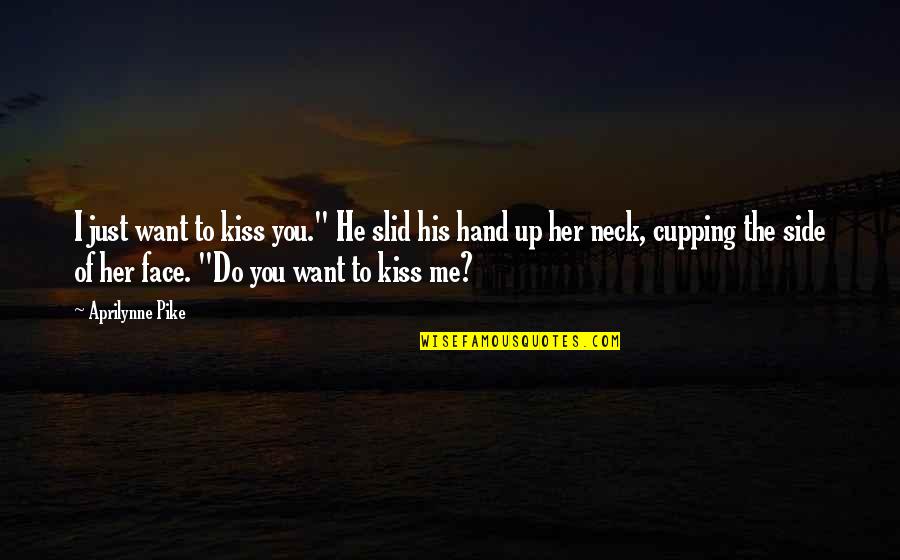 I just want to kiss you." He slid his hand up her neck, cupping the side of her face. "Do you want to kiss me?
—
Aprilynne Pike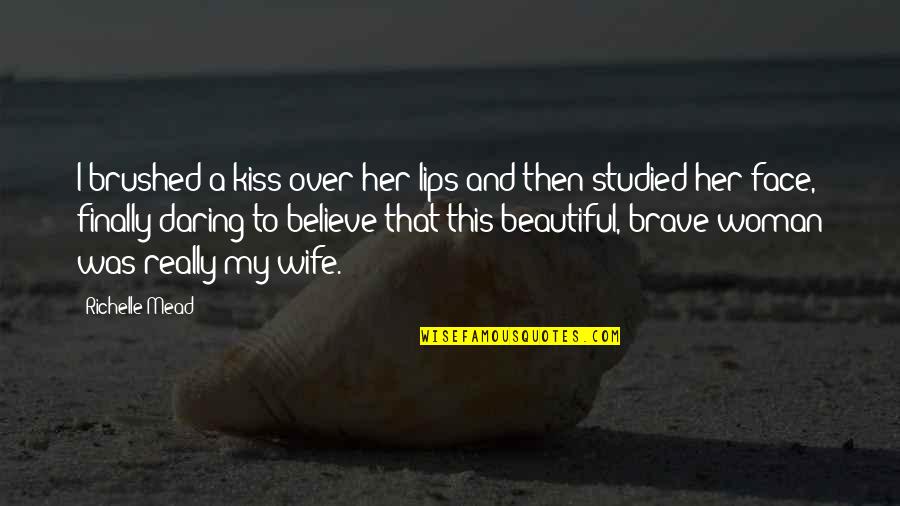 I brushed a kiss over her lips and then studied her face, finally daring to believe that this beautiful, brave woman was really my wife.
—
Richelle Mead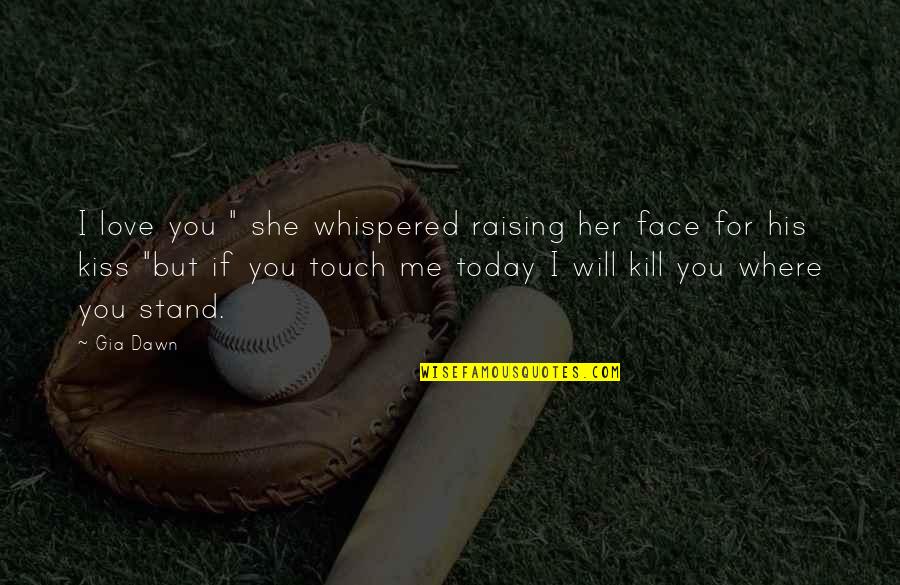 I love you " she whispered raising her face for his kiss "but if you touch me today I will kill you where you stand.
—
Gia Dawn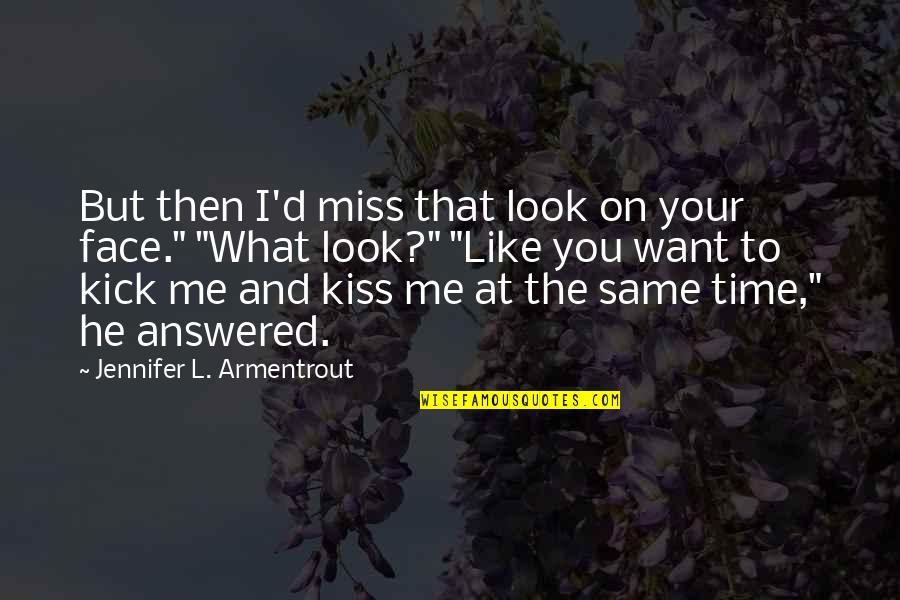 But then I'd miss that look on your face." "What look?" "Like you want to kick me and kiss me at the same time," he answered.
—
Jennifer L. Armentrout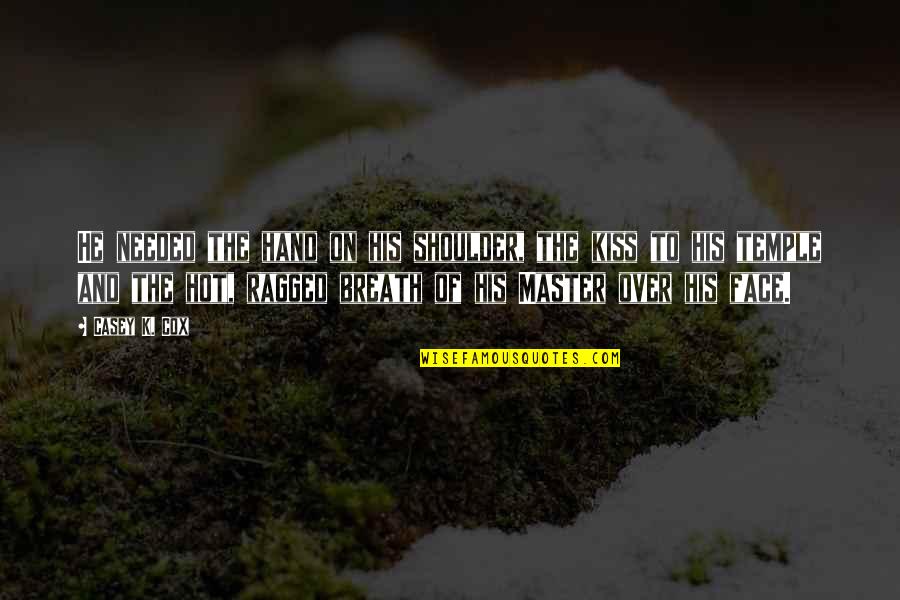 He needed the hand on his shoulder, the kiss to his temple and the hot, ragged breath of his Master over his face.
—
Casey K. Cox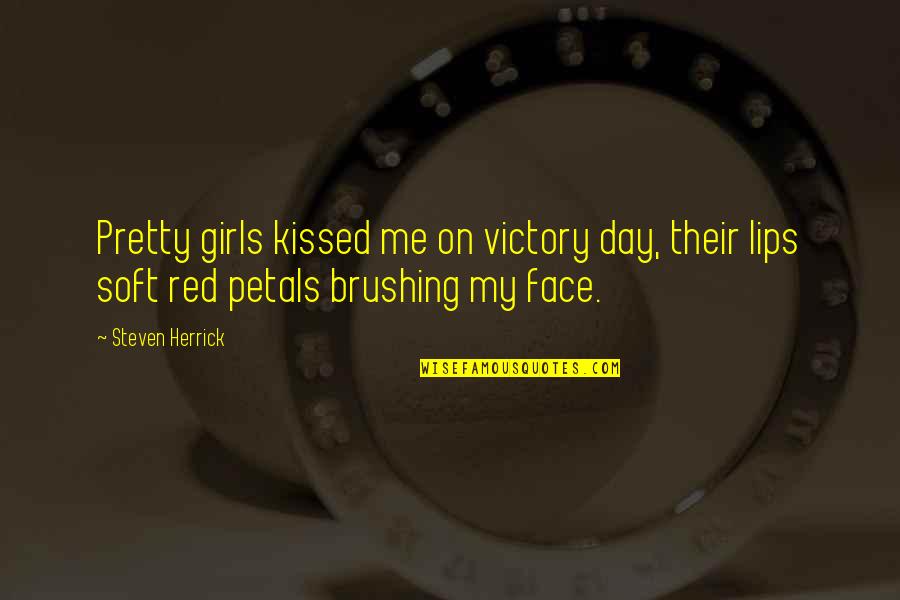 Pretty girls kissed me on victory day, their lips soft red petals brushing my face.
—
Steven Herrick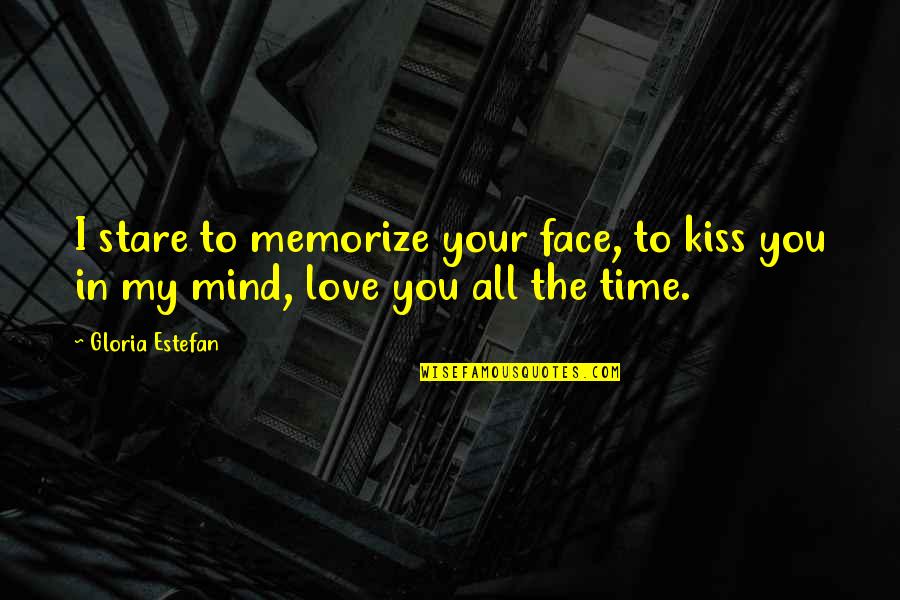 I stare to memorize your face, to kiss you in my mind, love you all the time.
—
Gloria Estefan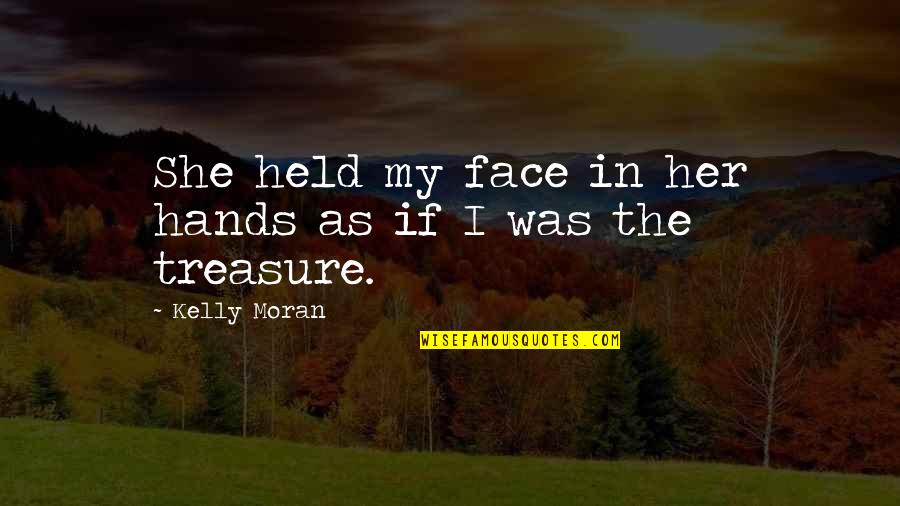 She held my face in her hands as if I was the treasure. —
Kelly Moran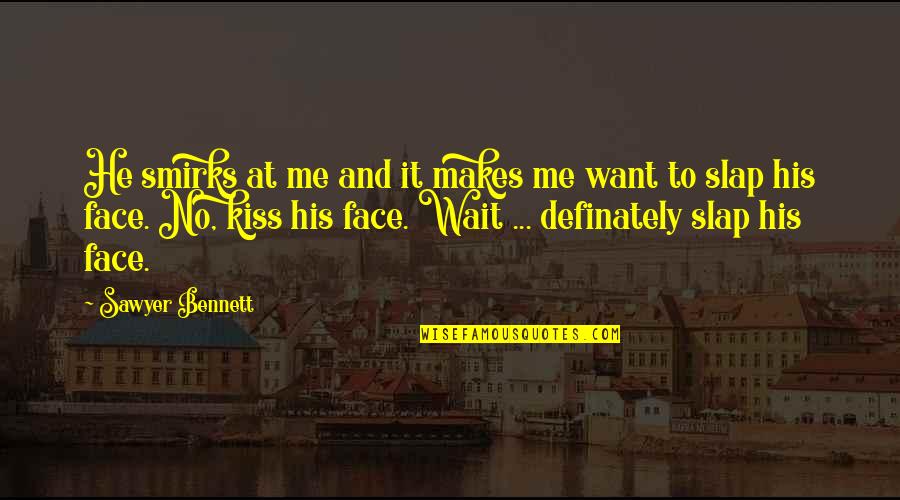 He smirks at me and it makes me want to slap his face. No, kiss his face. Wait ... definately slap his face. —
Sawyer Bennett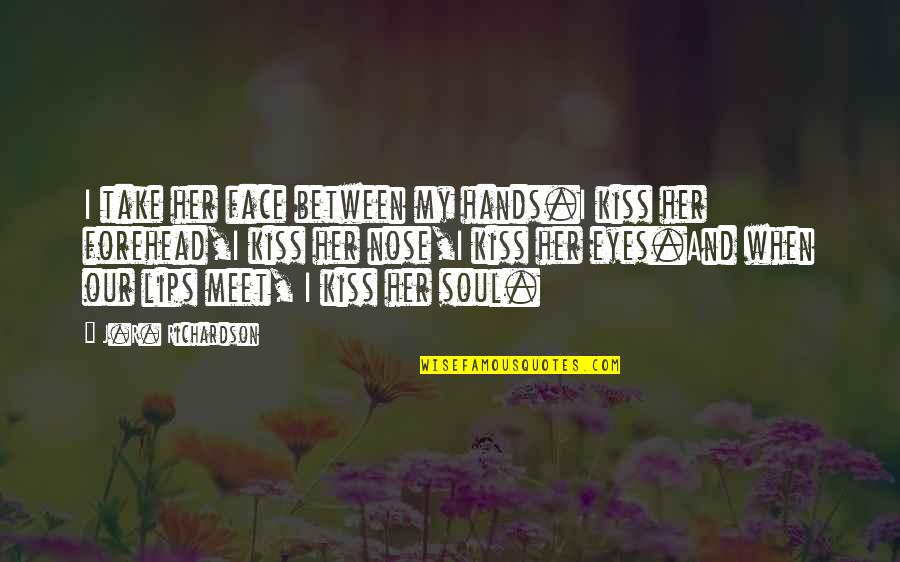 I take her face between my hands.
I kiss her forehead,
I kiss her nose,
I kiss her eyes.
And when our lips meet, I kiss her soul. —
J.R. Richardson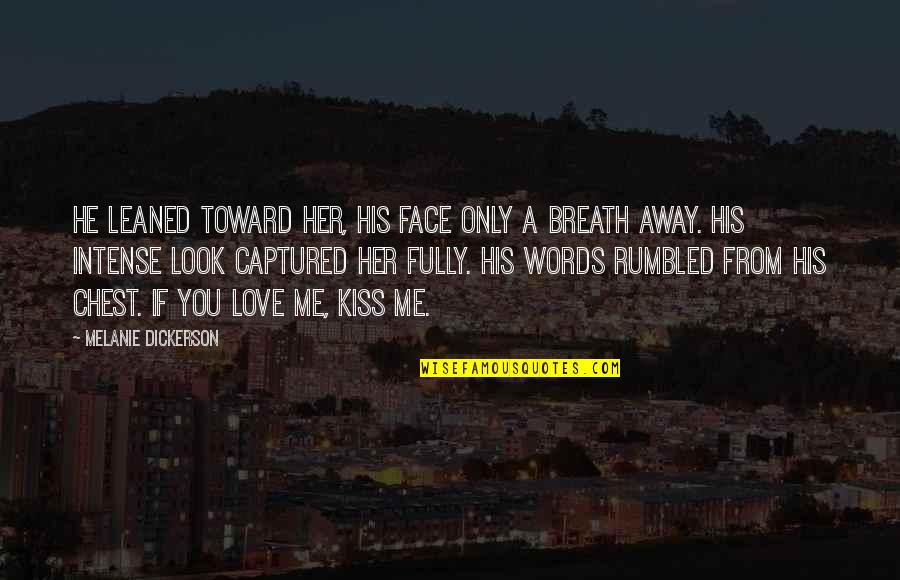 He leaned toward her, his face only a breath away. His intense look captured her fully. His words rumbled from his chest. If you love me, kiss me. —
Melanie Dickerson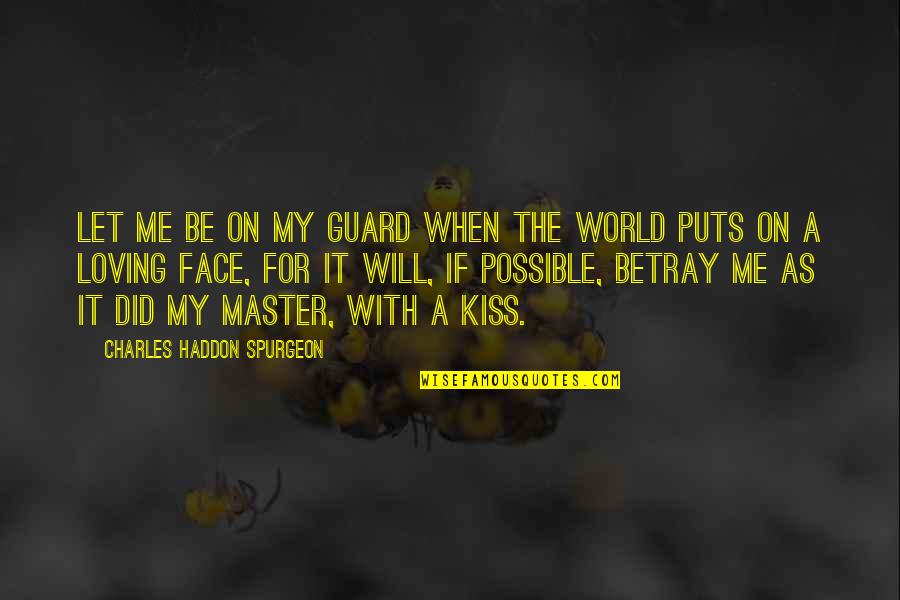 Let me be on my guard when the world puts on a loving face, for it will, if possible, betray me as it did my Master, with a kiss. —
Charles Haddon Spurgeon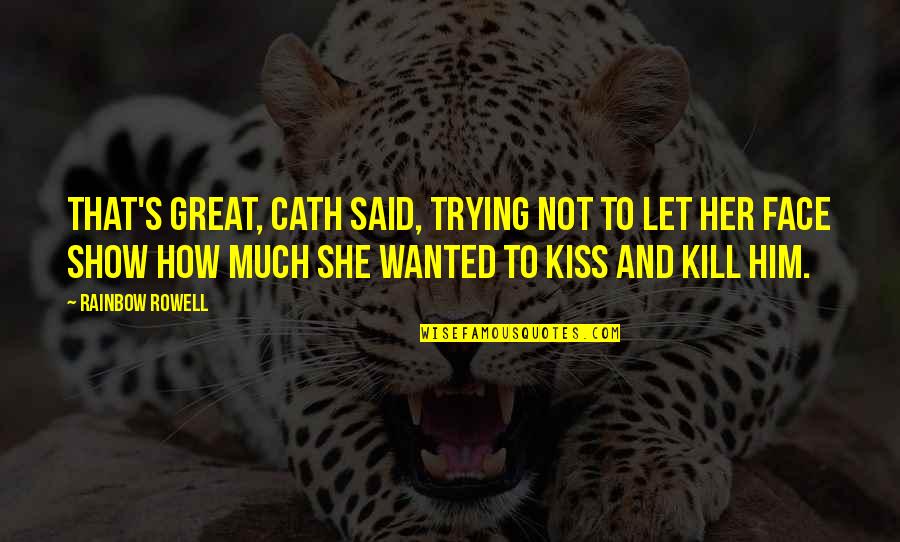 That's great, Cath said, trying not to let her face show how much she wanted to kiss and kill him. —
Rainbow Rowell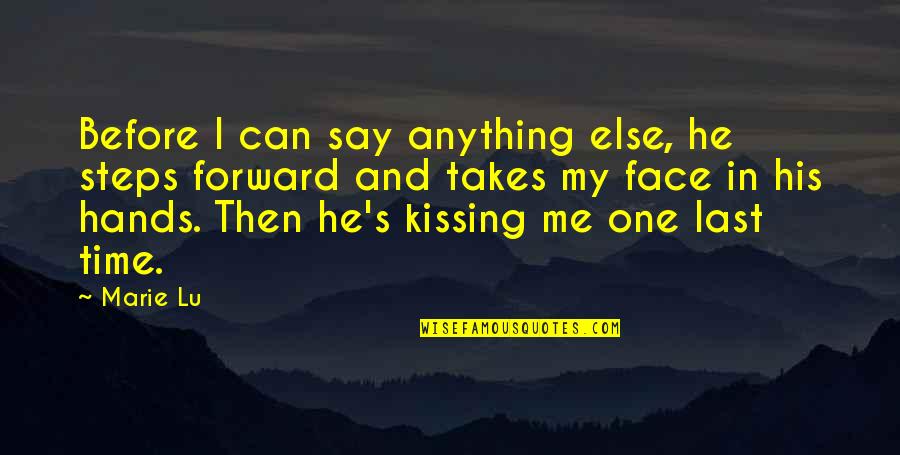 Before I can say anything else, he steps forward and takes my face in his hands. Then he's kissing me one last time. —
Marie Lu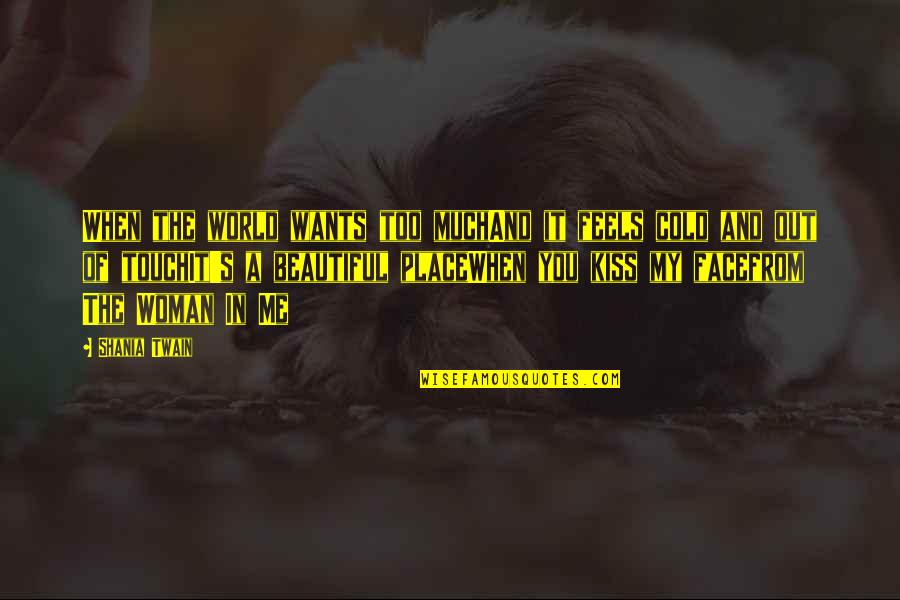 When the world wants too much
And it feels cold and out of touch
It's a beautiful place
When you kiss my face
from The Woman In Me —
Shania Twain
Suicide Note:
The calm,
Cool face of the river
Asked me for a kiss.
-Langston Hughes —
Kay Redfield Jamison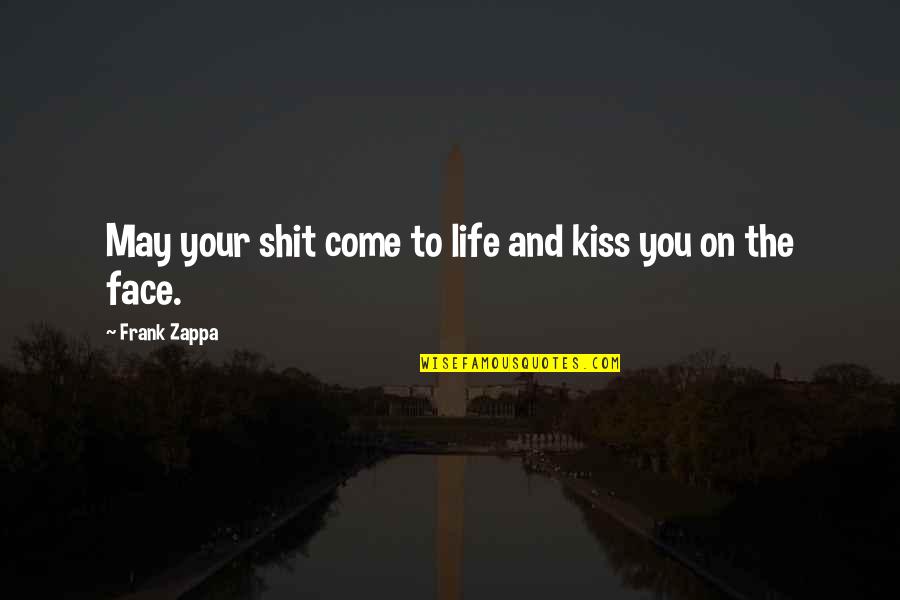 May your shit come to life and kiss you on the face. —
Frank Zappa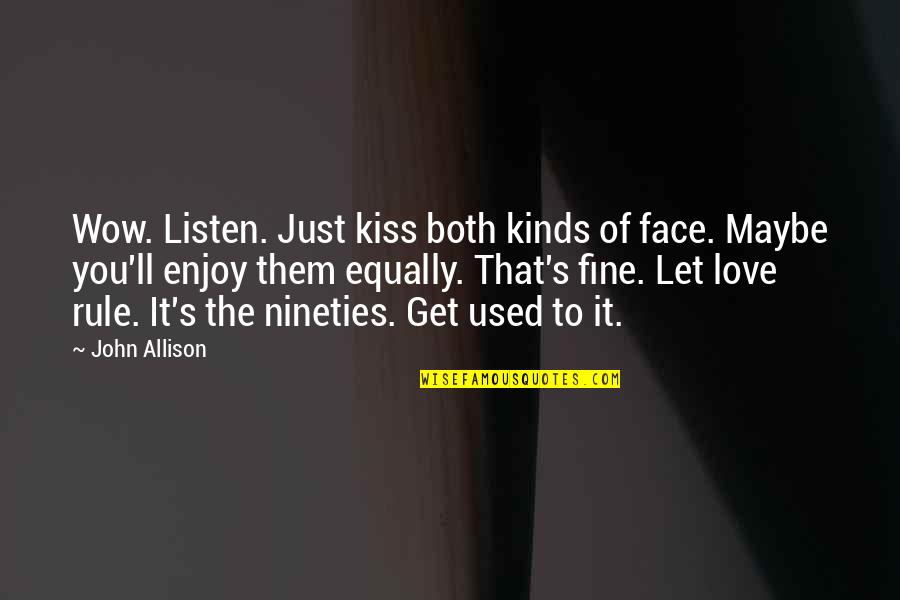 Wow. Listen. Just kiss both kinds of face. Maybe you'll enjoy them equally. That's fine. Let love rule. It's the nineties. Get used to it. —
John Allison
One day anyone died i guess
(and noone stooped to kiss his face)
busy folk buried them side by side
little by little and was by was —
E. E. Cummings
I raise my face to his, ready for the crush of his lips against mine, wanting to share more than these nervous breaths. —
Sarah Glenn Marsh
Prince or commoner, tenor or bass,
Painter or plumber or never-do-well,
Do me a favor and shut your face -
Poets alone should kiss and tell. —
Dorothy Parker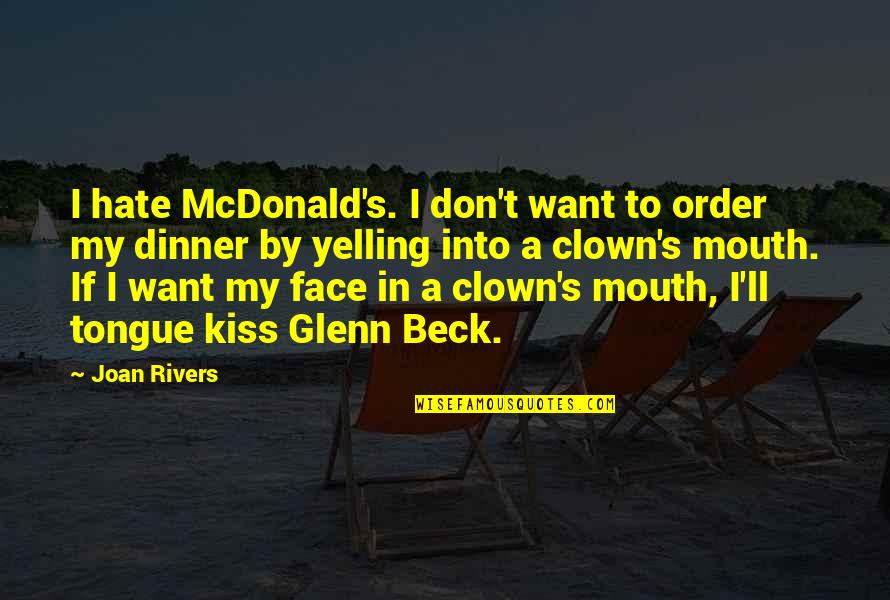 I hate McDonald's. I don't want to order my dinner by yelling into a clown's mouth. If I want my face in a clown's mouth, I'll tongue kiss Glenn Beck. —
Joan Rivers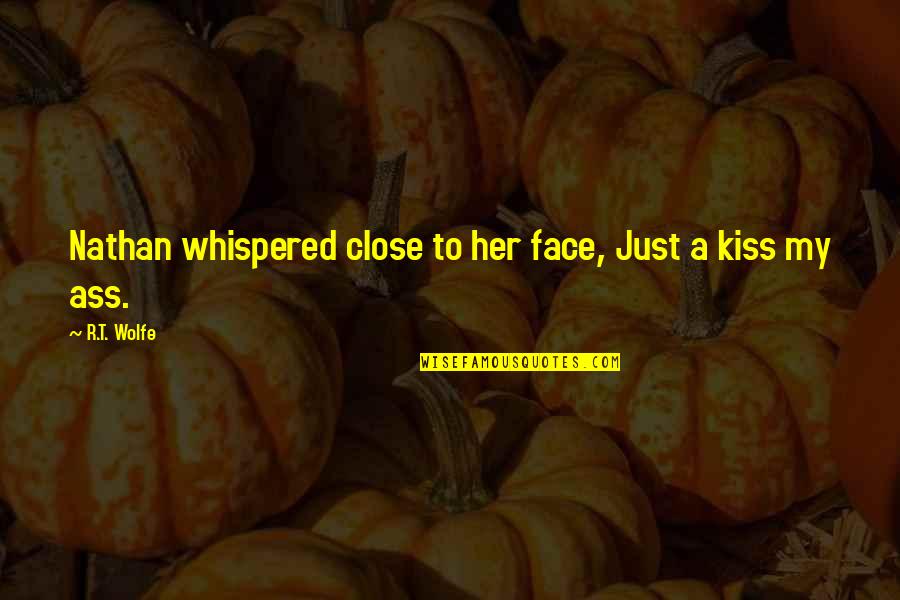 Nathan whispered close to her face, Just a kiss my ass. —
R.T. Wolfe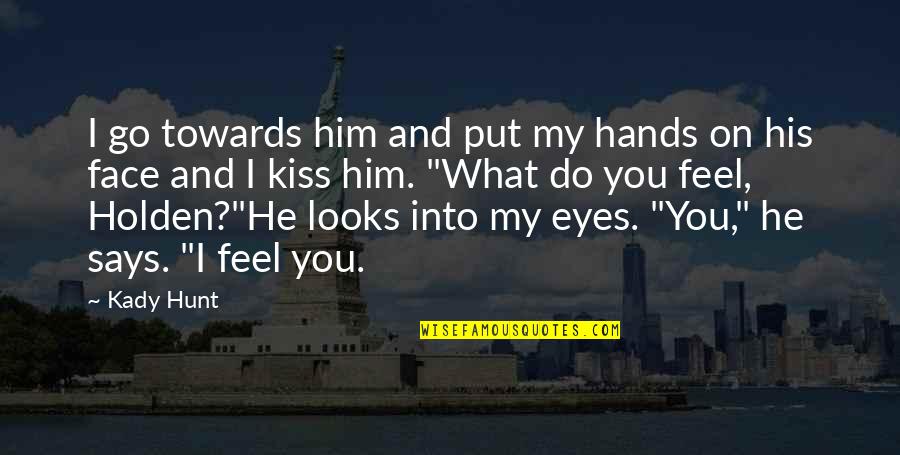 I go towards him and put my hands on his face and I kiss him. "What do you feel, Holden?"
He looks into my eyes. "You," he says. "I feel you. —
Kady Hunt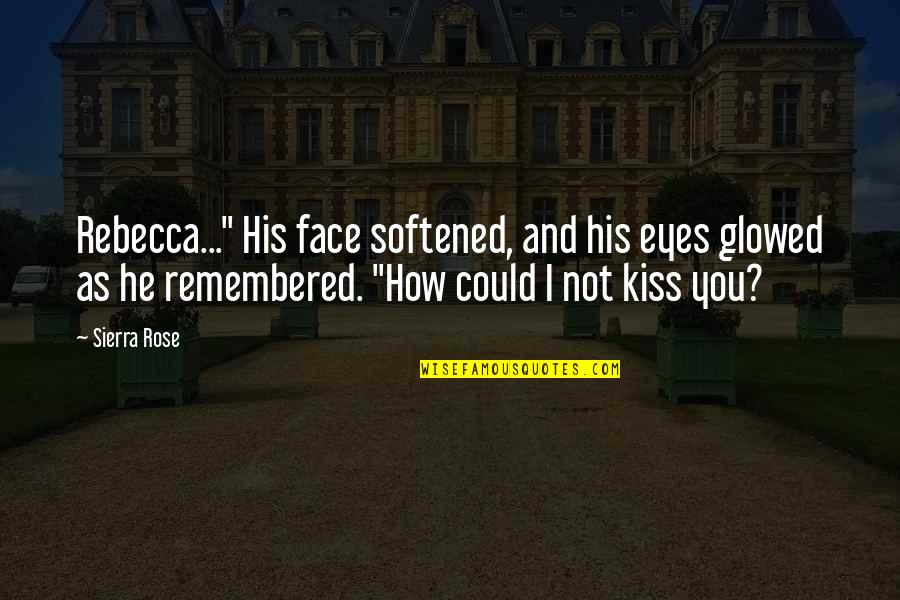 Rebecca..." His face softened, and his eyes glowed as he remembered. "How could I not kiss you? —
Sierra Rose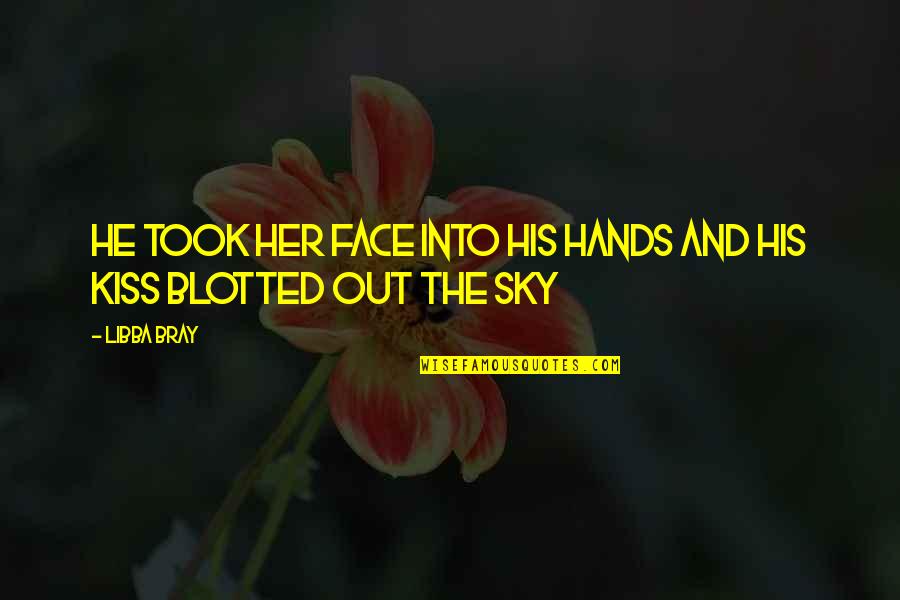 He took her face into his hands and his kiss blotted out the sky —
Libba Bray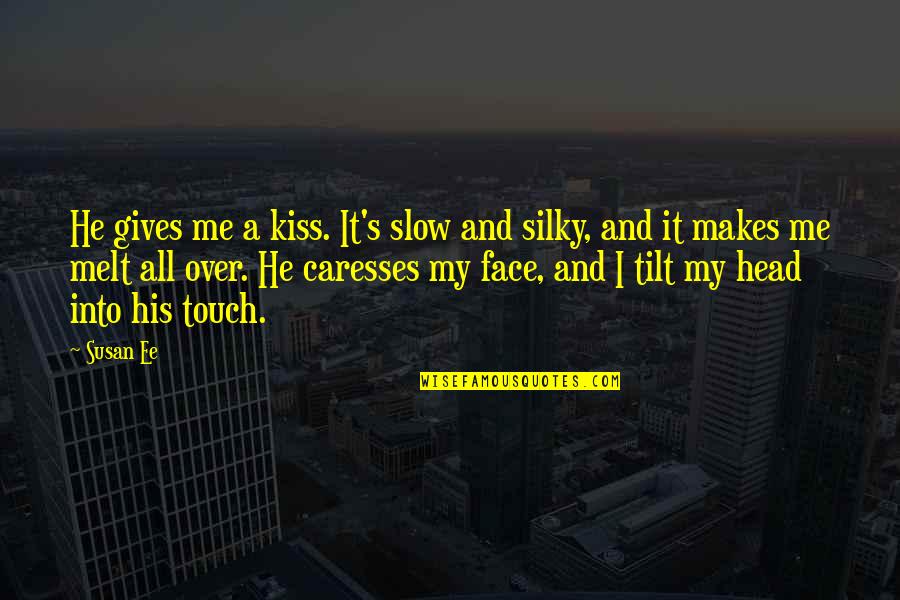 He gives me a kiss. It's slow and silky, and it makes me melt all over. He caresses my face, and I tilt my head into his touch. —
Susan Ee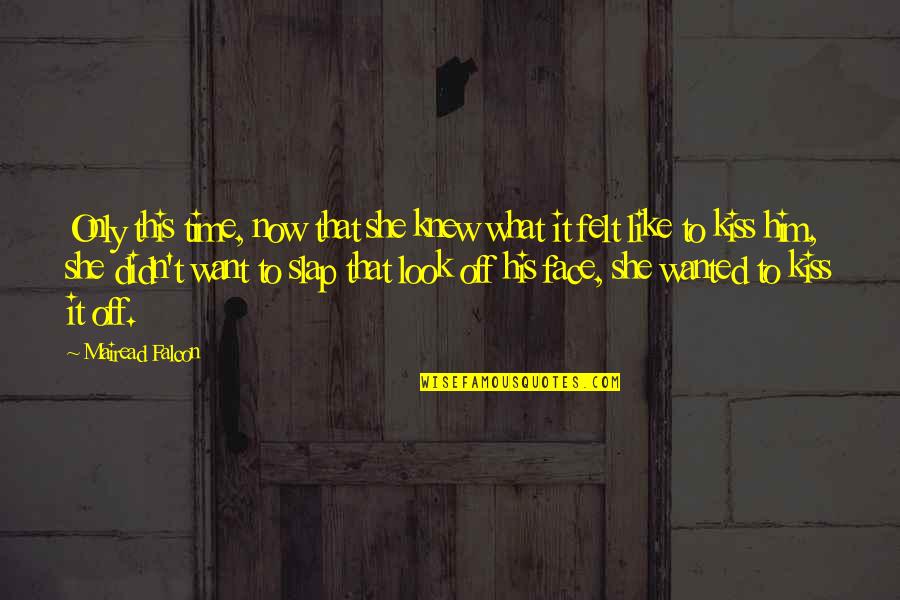 Only this time, now that she knew what it felt like to kiss him, she didn't want to slap that look off his face, she wanted to kiss it off. —
Mairead Falcon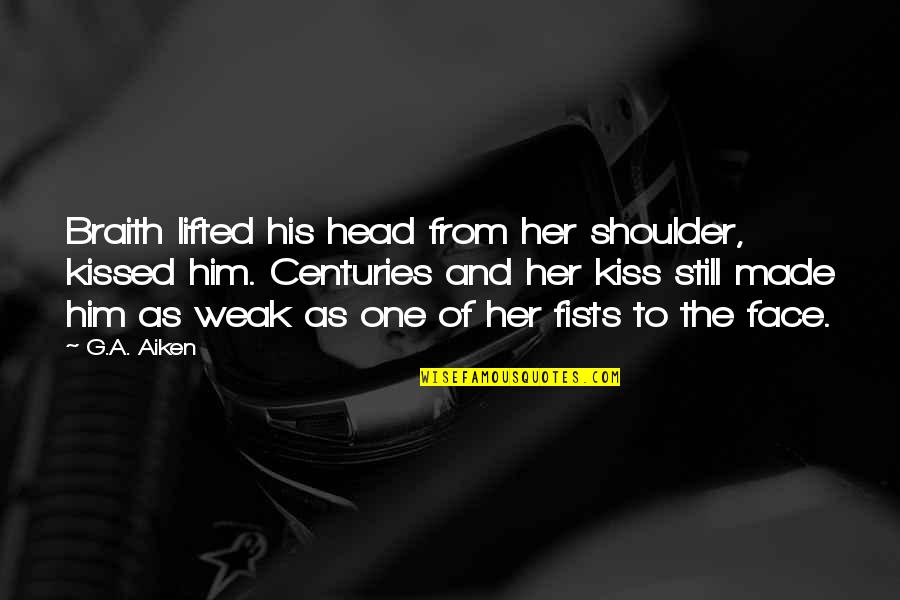 Braith lifted his head from her shoulder, kissed him. Centuries and her kiss still made him as weak as one of her fists to the face. —
G.A. Aiken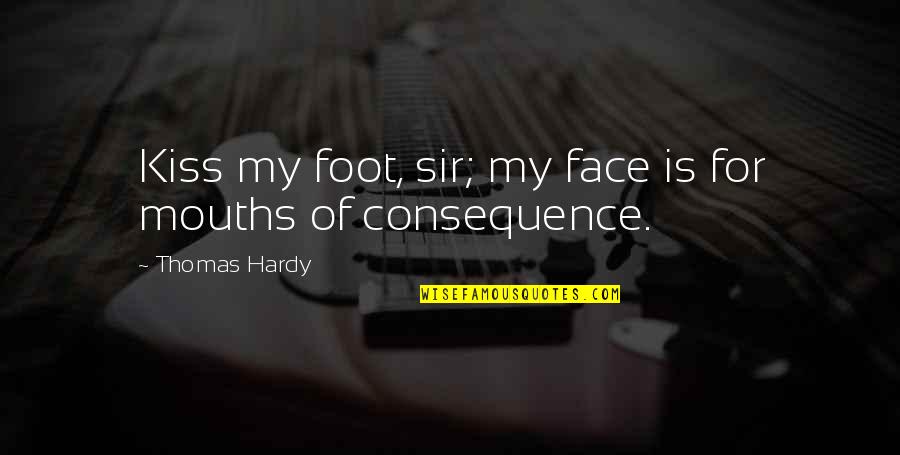 Kiss my foot, sir; my face is for mouths of consequence. —
Thomas Hardy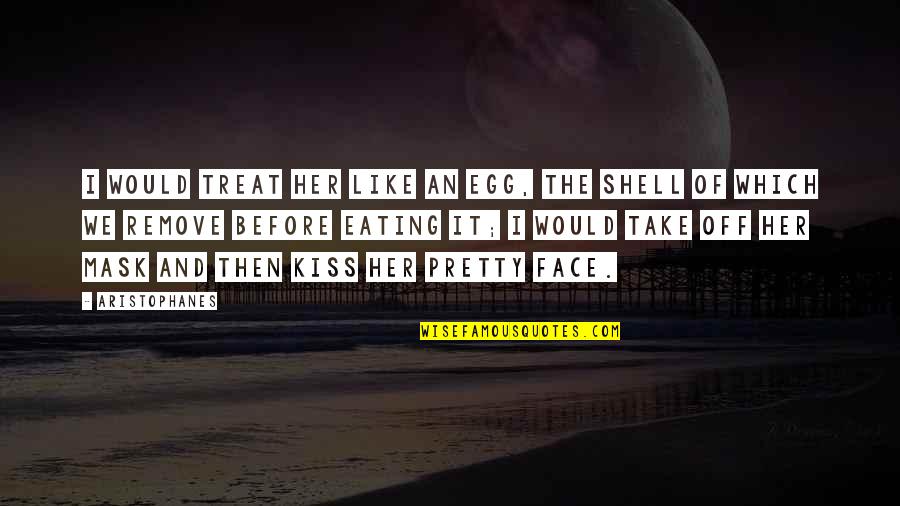 I would treat her like an egg, the shell of which we remove before eating it; I would take off her mask and then kiss her pretty face. —
Aristophanes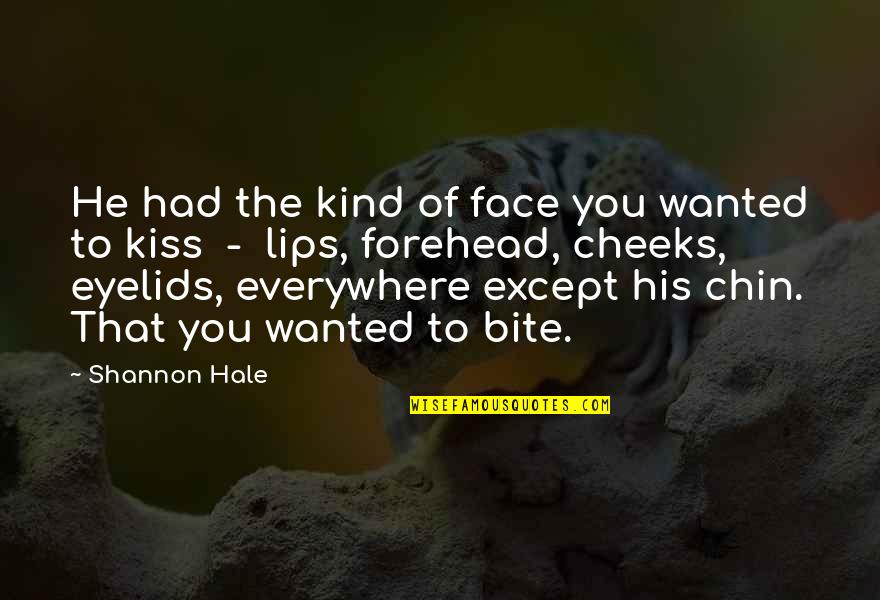 He had the kind of face you wanted to kiss - lips, forehead, cheeks, eyelids, everywhere except his chin. That you wanted to bite. —
Shannon Hale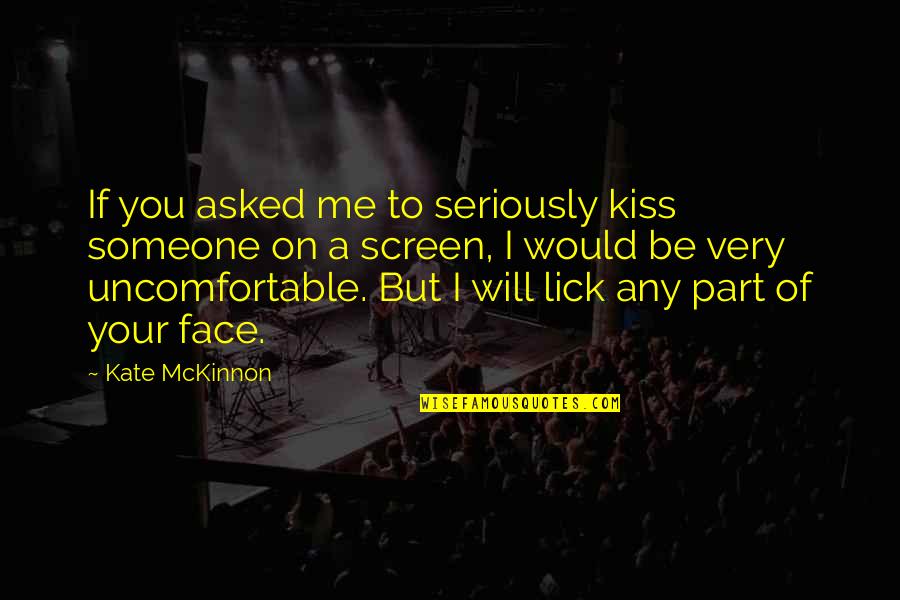 If you asked me to seriously kiss someone on a screen, I would be very uncomfortable. But I will lick any part of your face. —
Kate McKinnon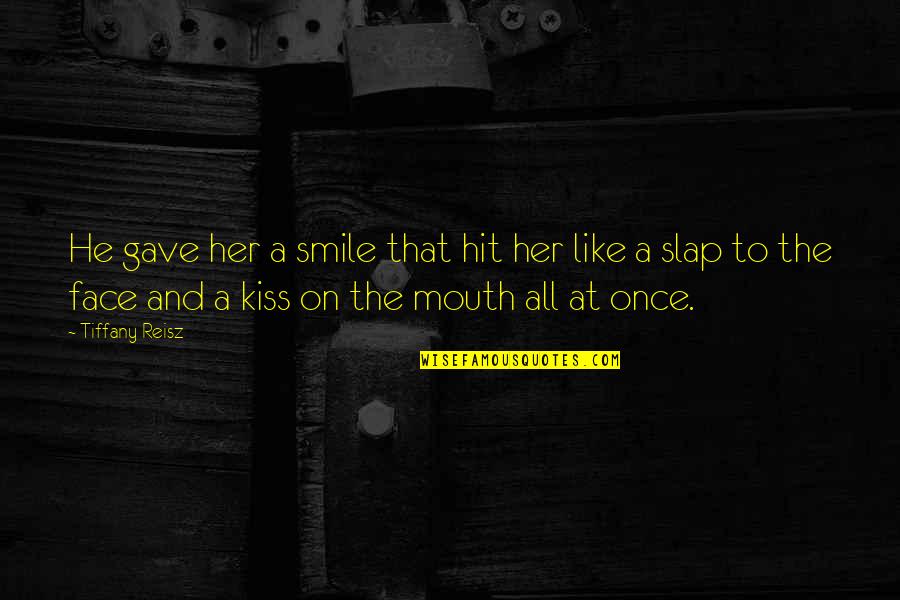 He gave her a smile that hit her like a slap to the face and a kiss on the mouth all at once. —
Tiffany Reisz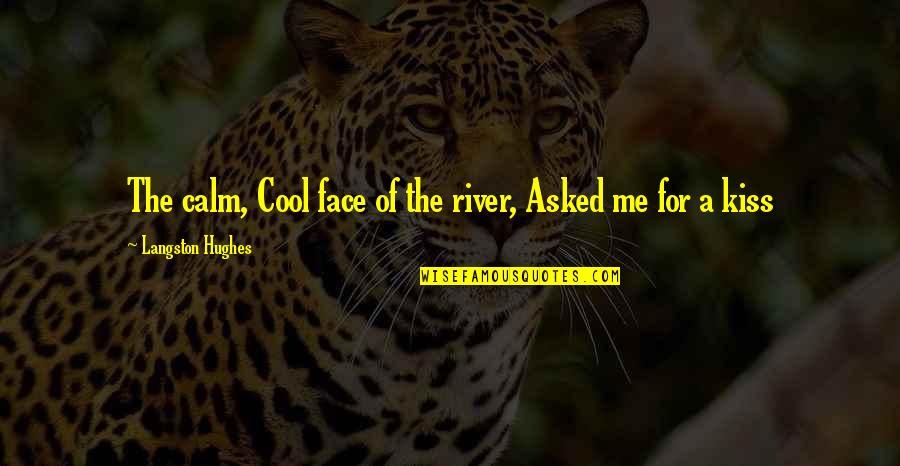 The calm, Cool face of the river, Asked me for a kiss —
Langston Hughes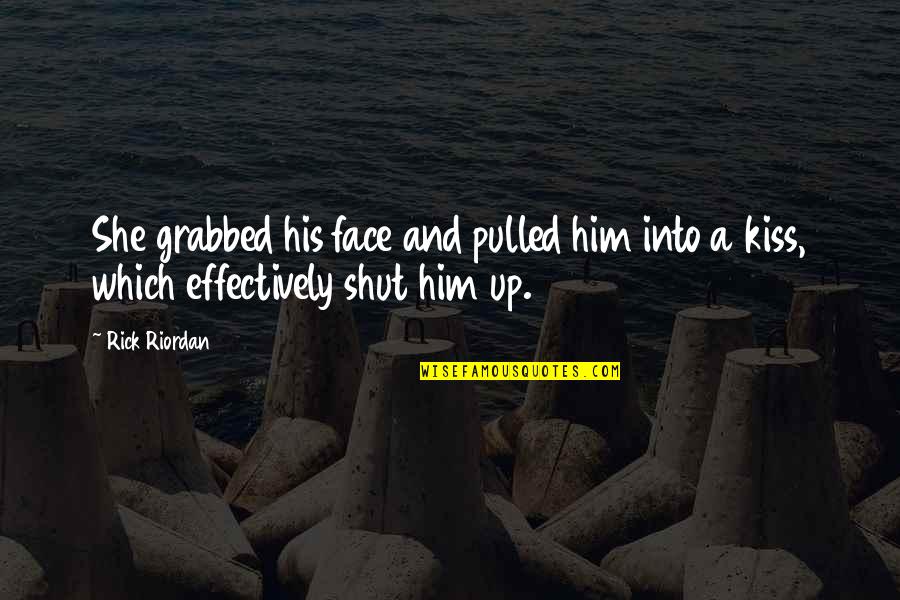 She grabbed his face and pulled him into a kiss, which effectively shut him up. —
Rick Riordan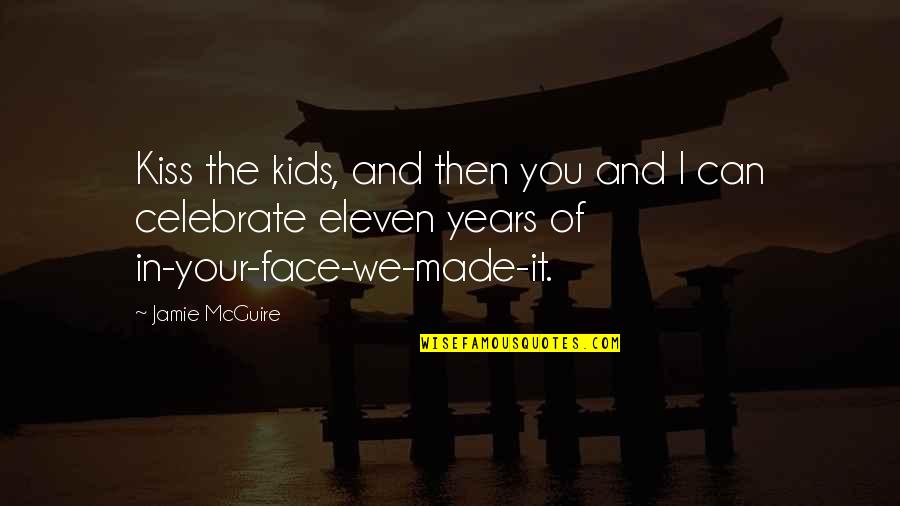 Kiss the kids, and then you and I can celebrate eleven years of in-your-face-we-made-it. —
Jamie McGuire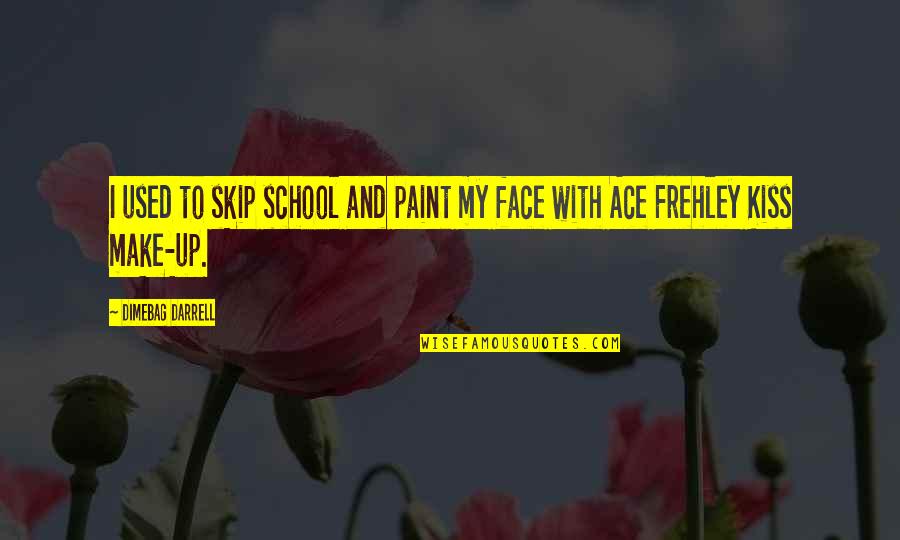 I used to skip school and paint my face with Ace Frehley Kiss make-up. —
Dimebag Darrell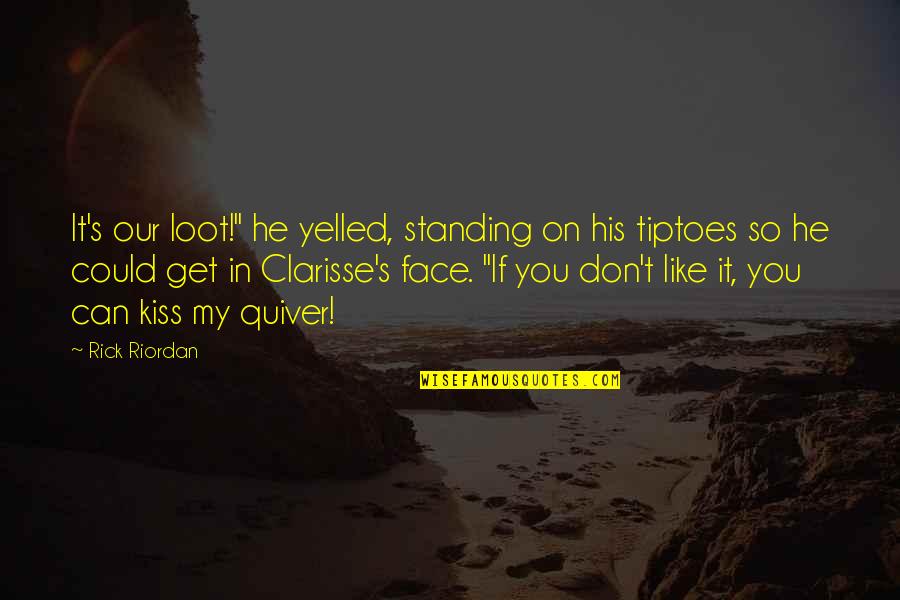 It's our loot!" he yelled, standing on his tiptoes so he could get in Clarisse's face. "If you don't like it, you can kiss my quiver! —
Rick Riordan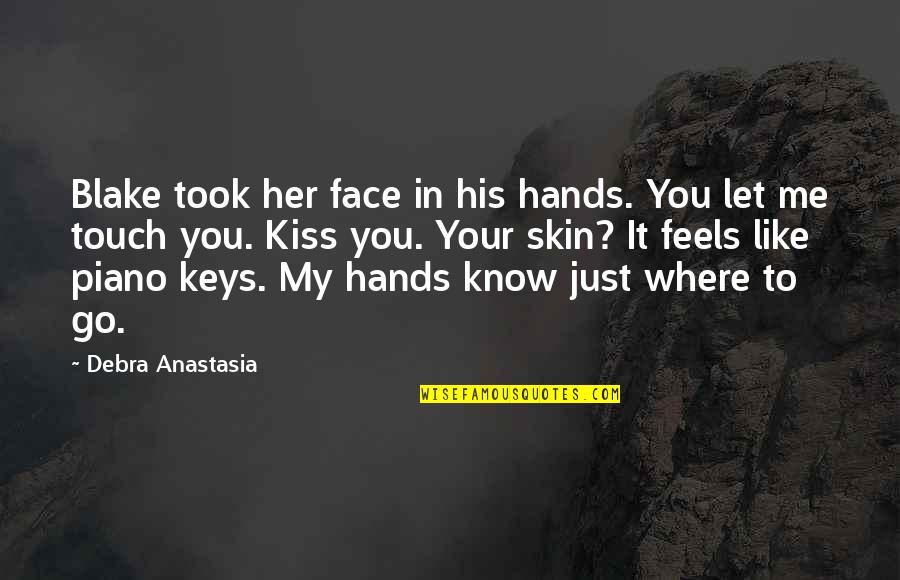 Blake took her face in his hands. You let me touch you. Kiss you. Your skin? It feels like piano keys. My hands know just where to go. —
Debra Anastasia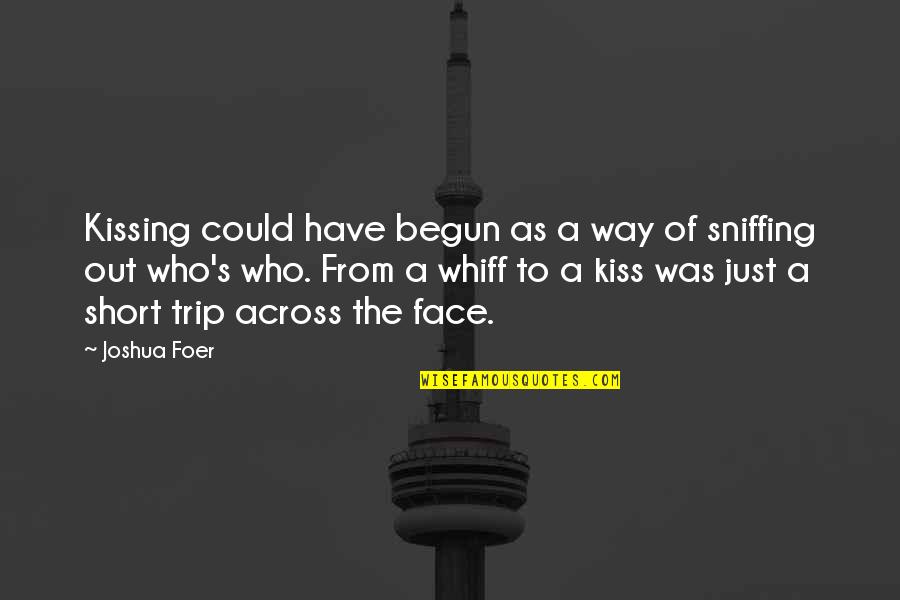 Kissing could have begun as a way of sniffing out who's who. From a whiff to a kiss was just a short trip across the face. —
Joshua Foer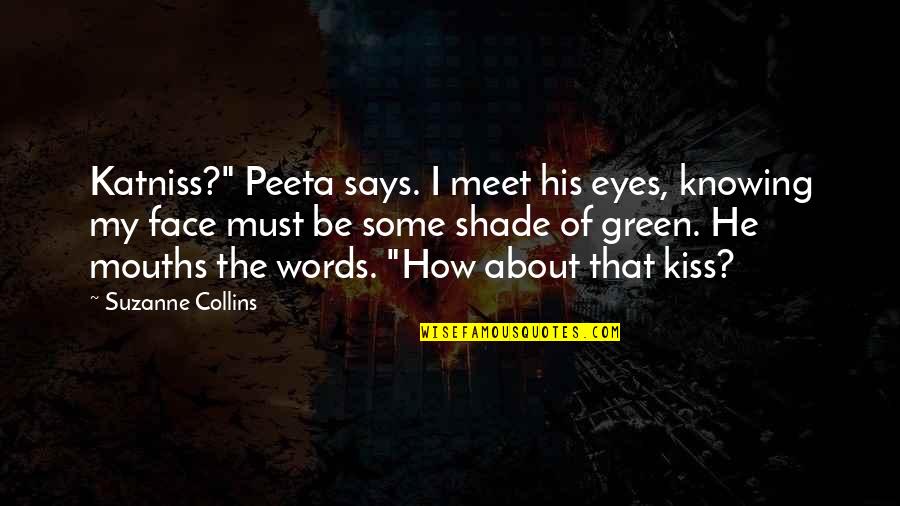 Katniss?" Peeta says. I meet his eyes, knowing my face must be some shade of green. He mouths the words. "How about that kiss? —
Suzanne Collins