Joy In Work Quotes
Collection of top 42 famous quotes about Joy In Work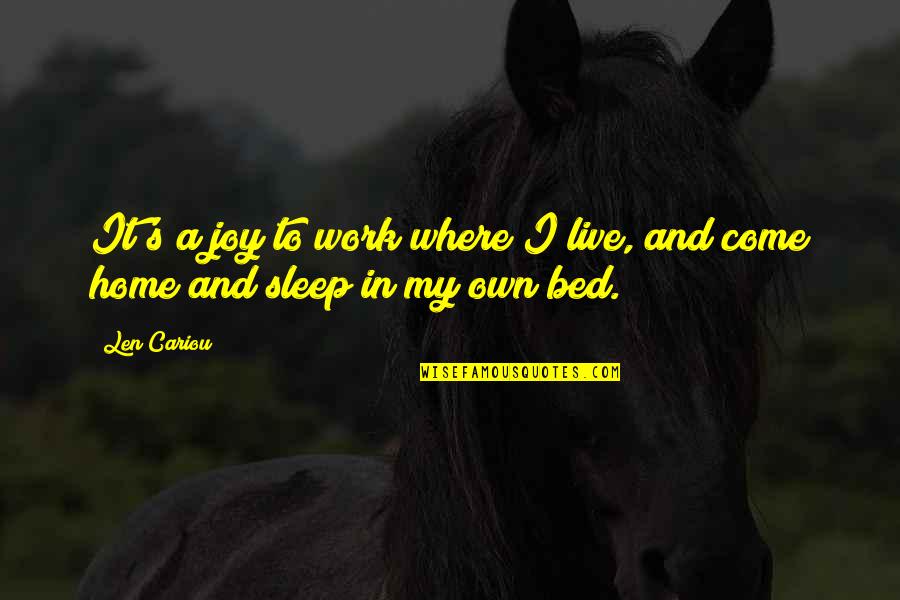 It's a joy to work where I live, and come home and sleep in my own bed.
—
Len Cariou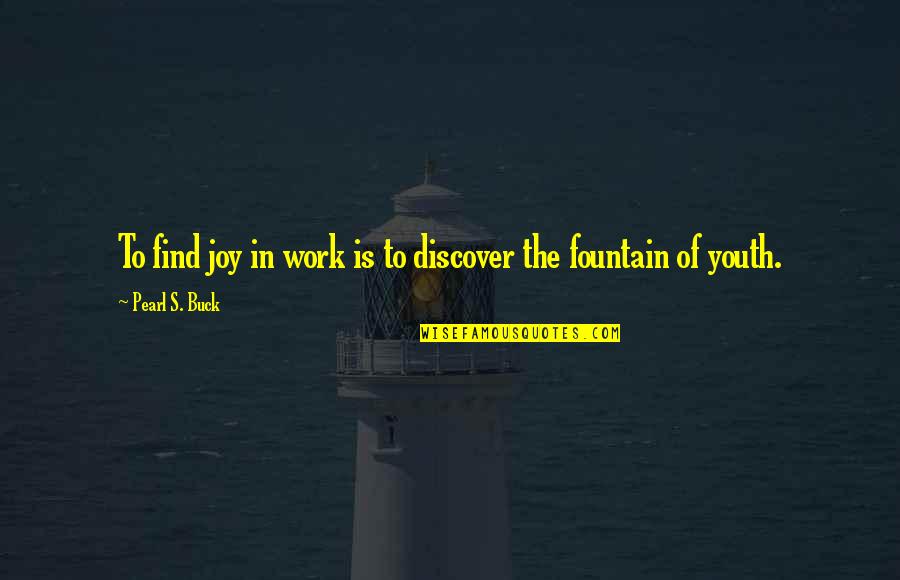 To find joy in work is to discover the fountain of youth.
—
Pearl S. Buck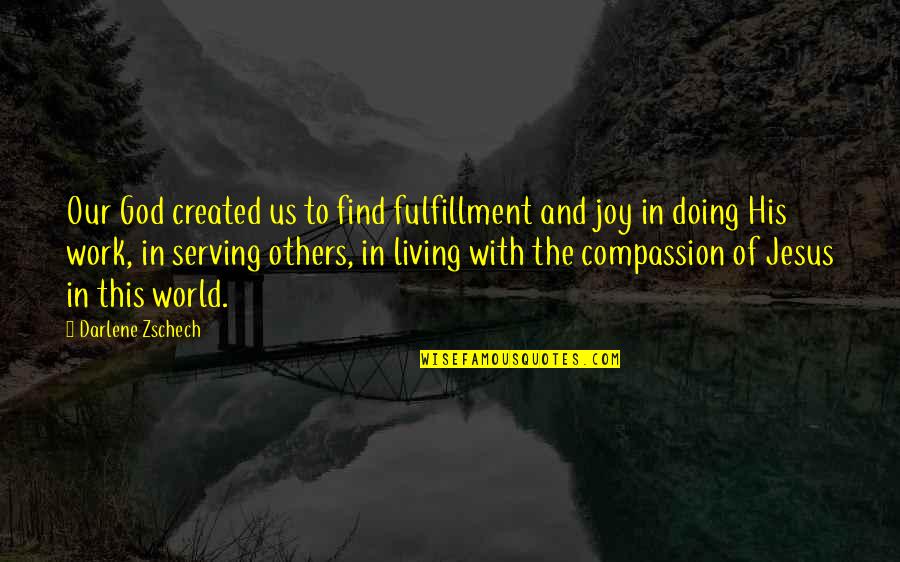 Our God created us to find fulfillment and joy in doing His work, in serving others, in living with the compassion of Jesus in this world.
—
Darlene Zschech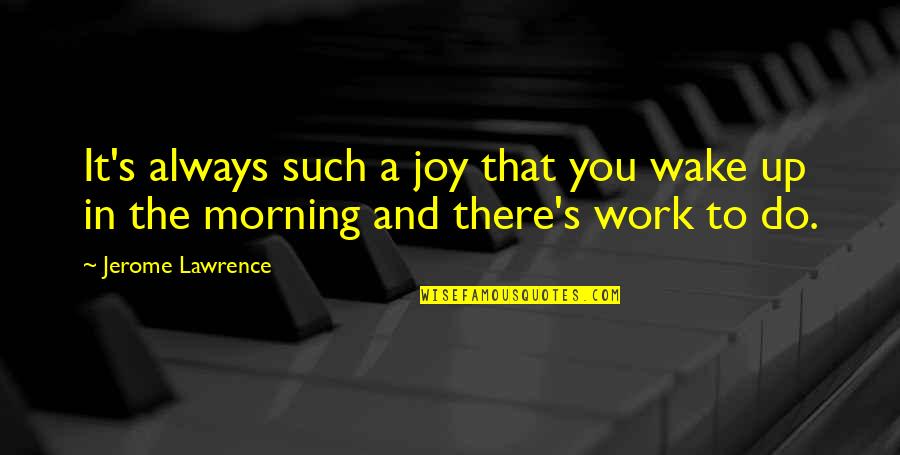 It's always such a joy that you wake up in the morning and there's work to do.
—
Jerome Lawrence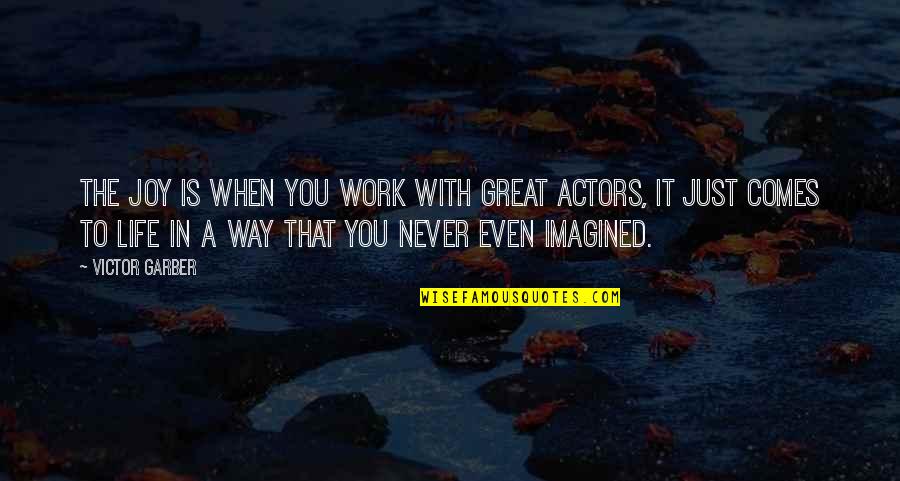 The joy is when you work with great actors, it just comes to life in a way that you never even imagined.
—
Victor Garber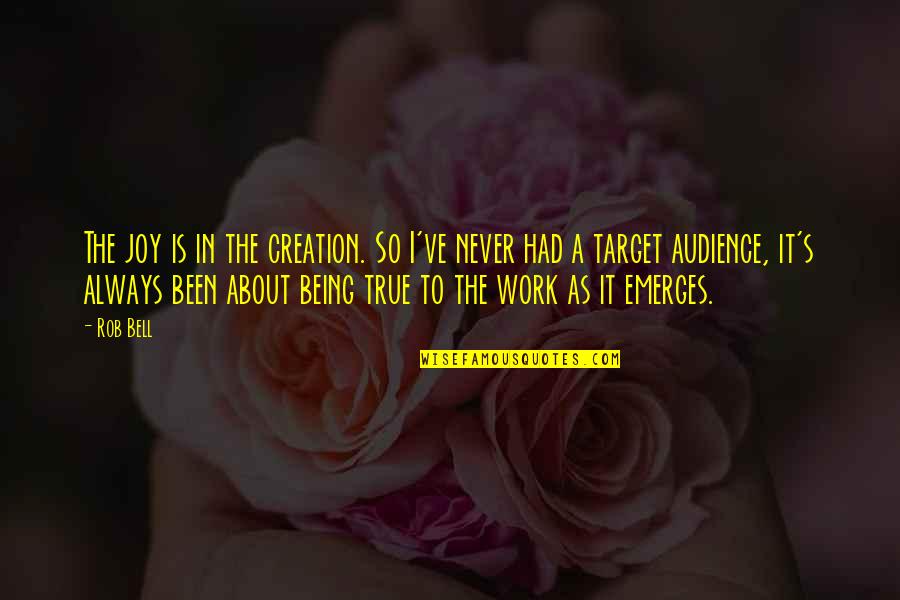 The joy is in the creation. So I've never had a target audience, it's always been about being true to the work as it emerges.
—
Rob Bell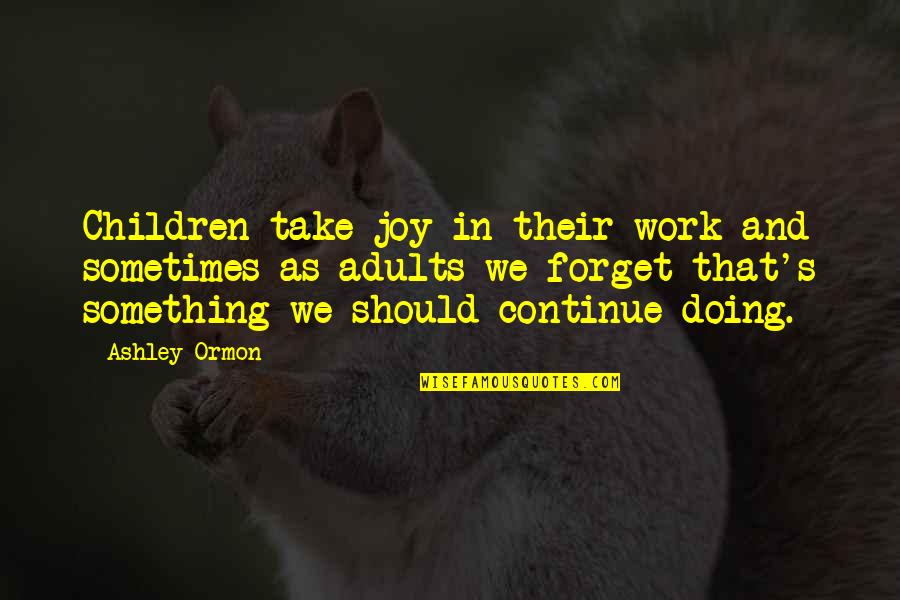 Children take joy in their work and sometimes as adults we forget that's something we should continue doing.
—
Ashley Ormon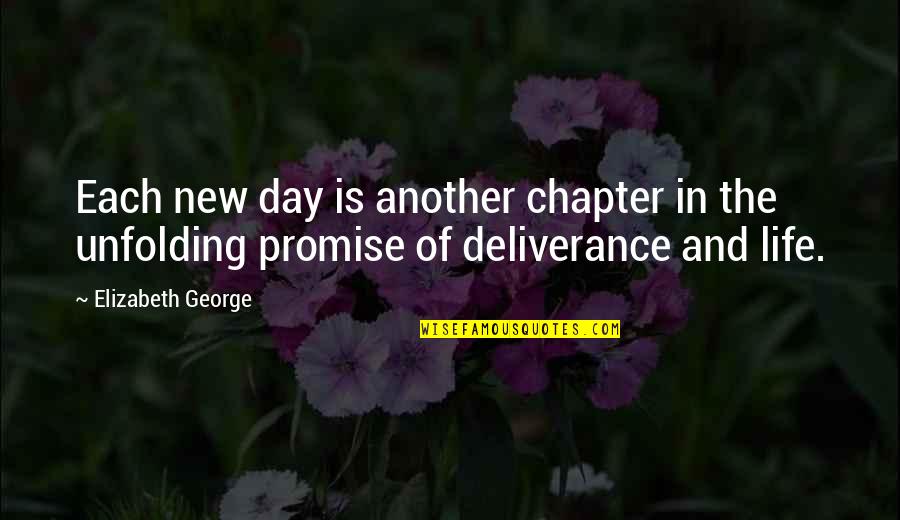 Each new day is another chapter in the unfolding promise of deliverance and life.
—
Elizabeth George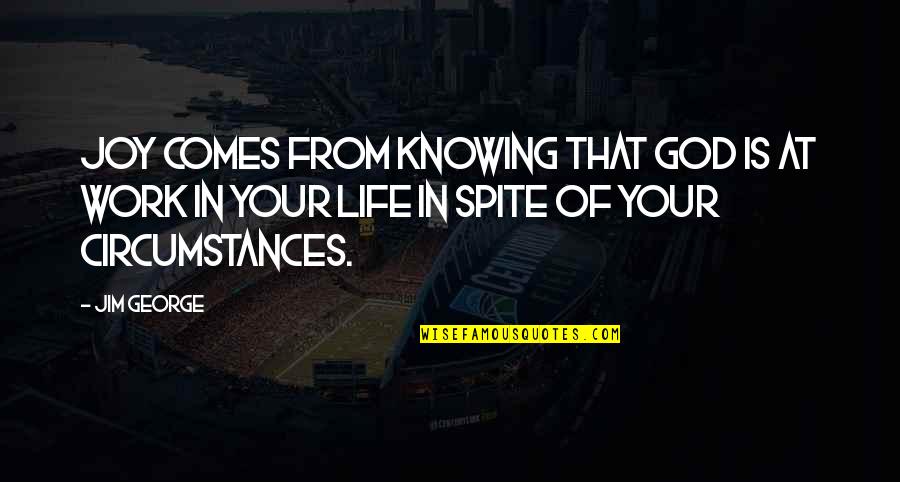 Joy comes from knowing that God is at work in your life in spite of your circumstances. —
Jim George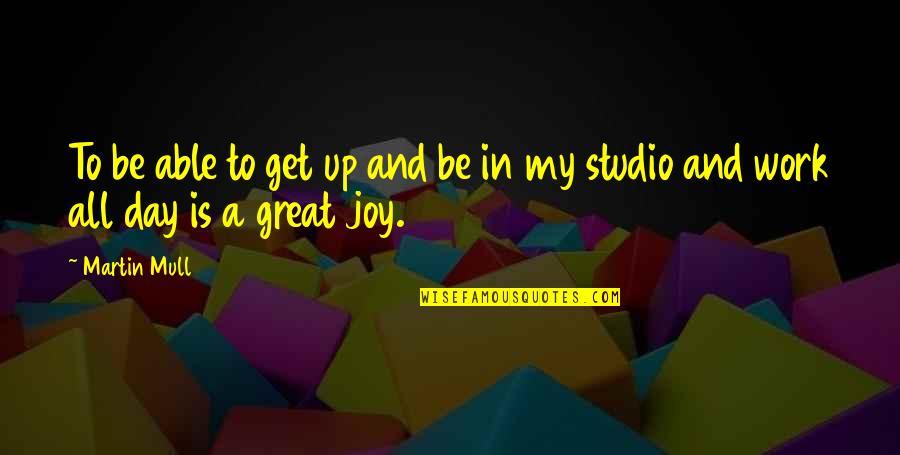 To be able to get up and be in my studio and work all day is a great joy. —
Martin Mull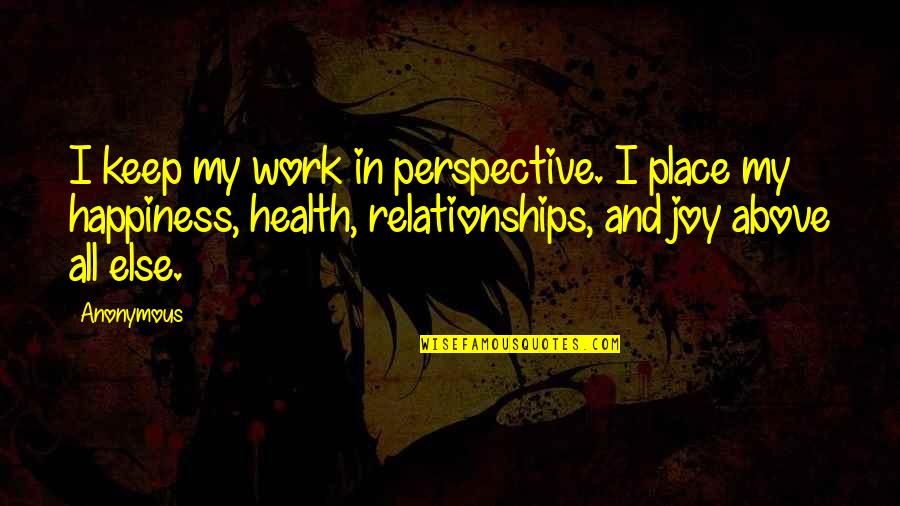 I keep my work in perspective. I place my happiness, health, relationships, and joy above all else. —
Anonymous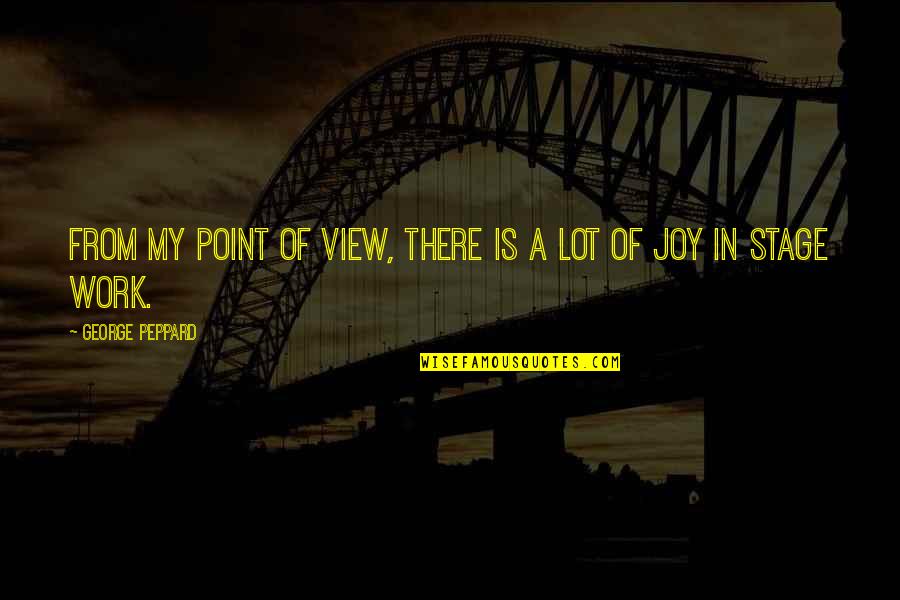 From my point of view, there is a lot of joy in stage work. —
George Peppard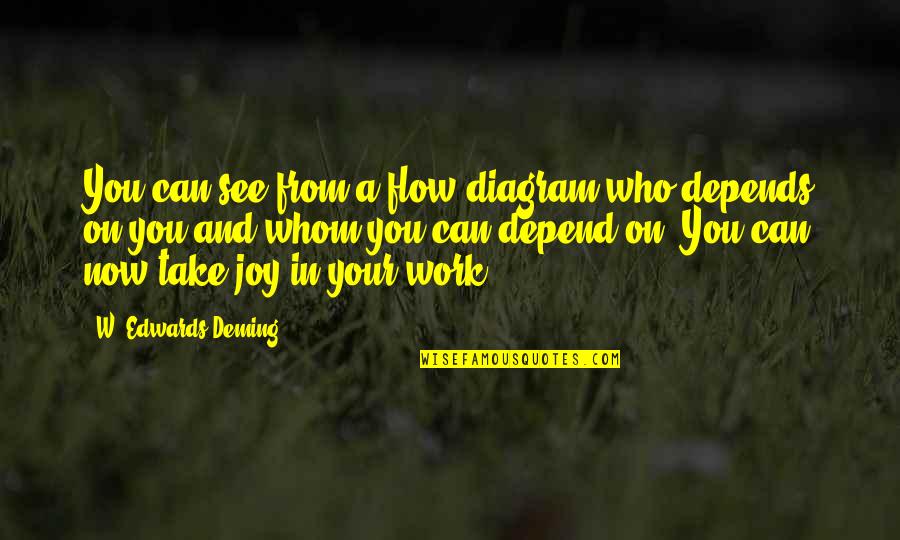 You can see from a flow diagram who depends on you and whom you can depend on. You can now take joy in your work. —
W. Edwards Deming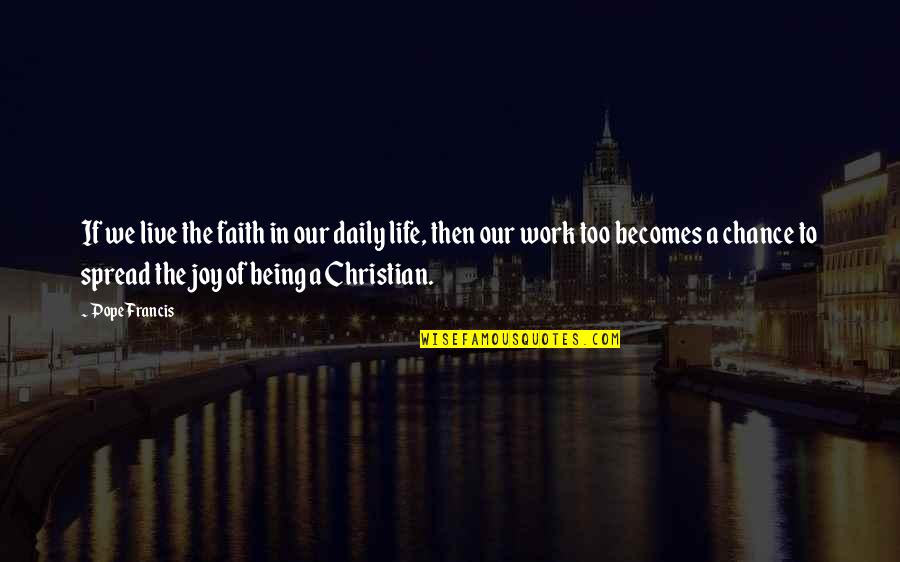 If we live the faith in our daily life, then our work too becomes a chance to spread the joy of being a Christian. —
Pope Francis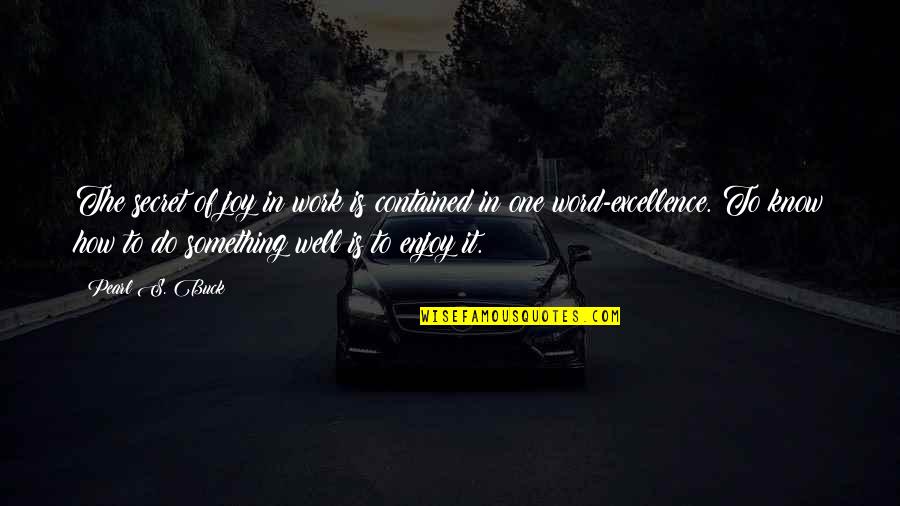 The secret of
joy in work
is contained in one word-excellence. To know how to do something well is to enjoy it. —
Pearl S. Buck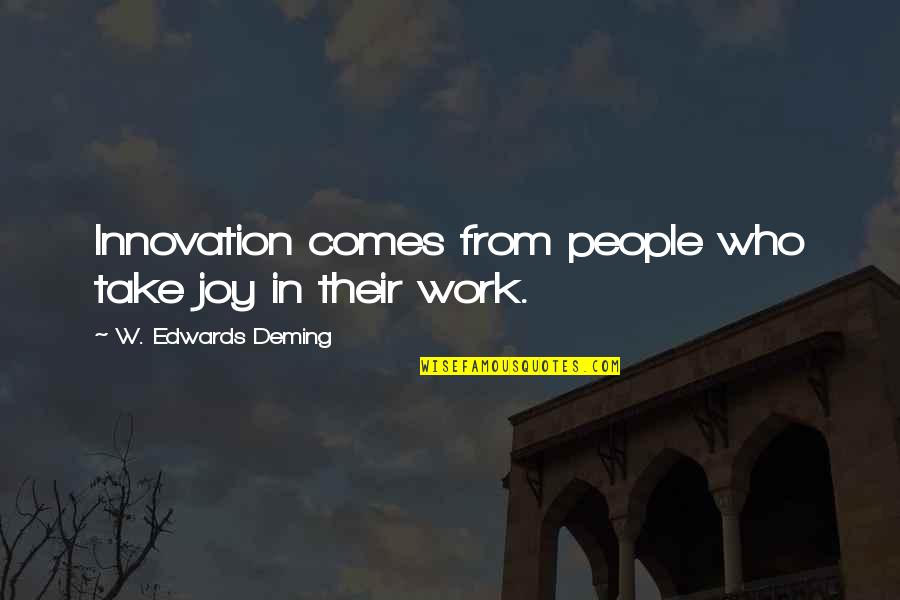 Innovation comes from people who take joy in their work. —
W. Edwards Deming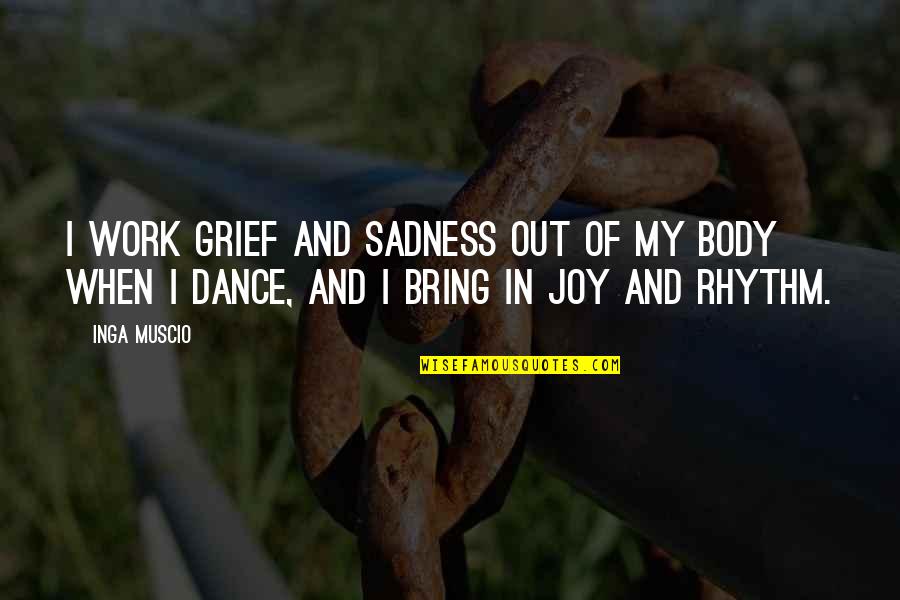 I work grief and sadness out of my body when I dance, and I bring in joy and rhythm. —
Inga Muscio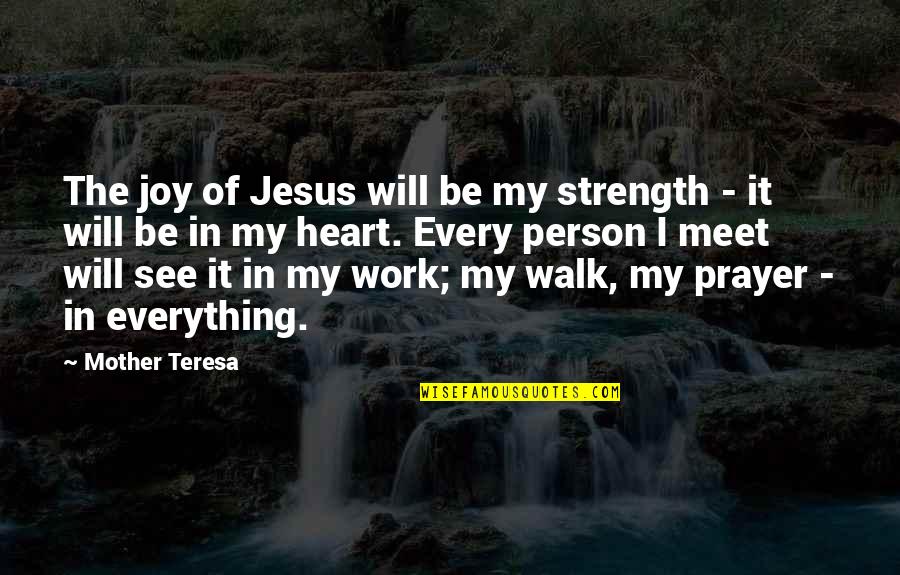 The joy of Jesus will be my strength - it will be in my heart. Every person I meet will see it in my work; my walk, my prayer - in everything. —
Mother Teresa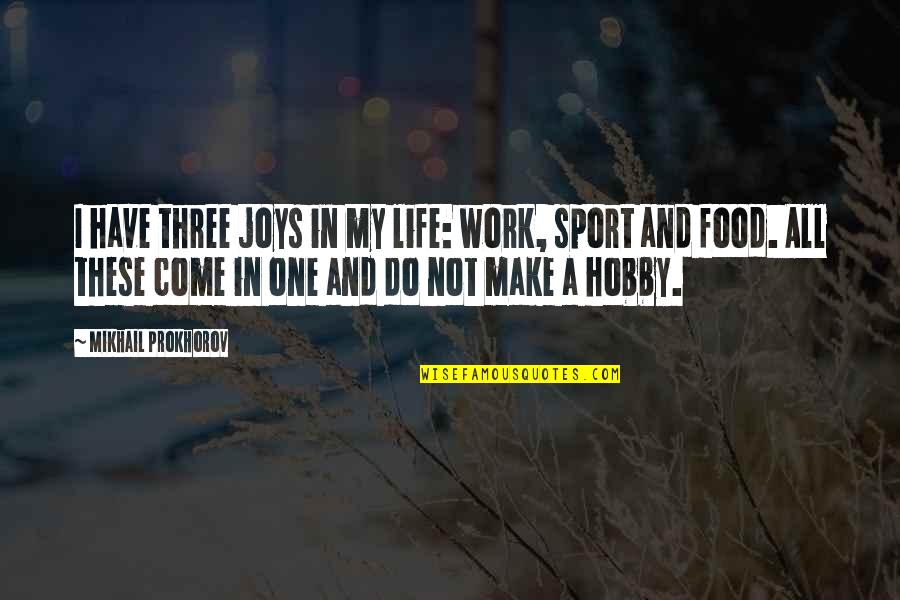 I have three joys in my life: work, sport and food. All these come in one and do not make a hobby. —
Mikhail Prokhorov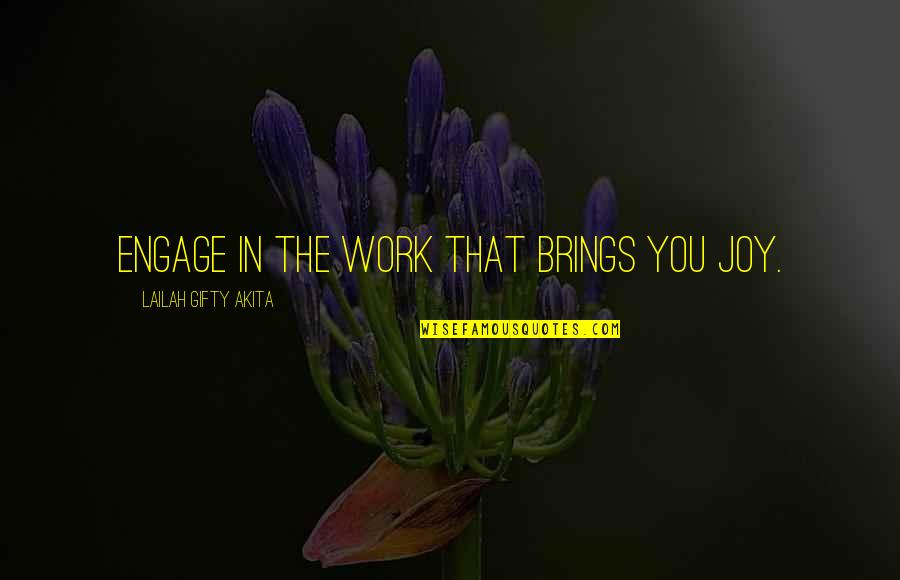 Engage in the work that brings you joy. —
Lailah Gifty Akita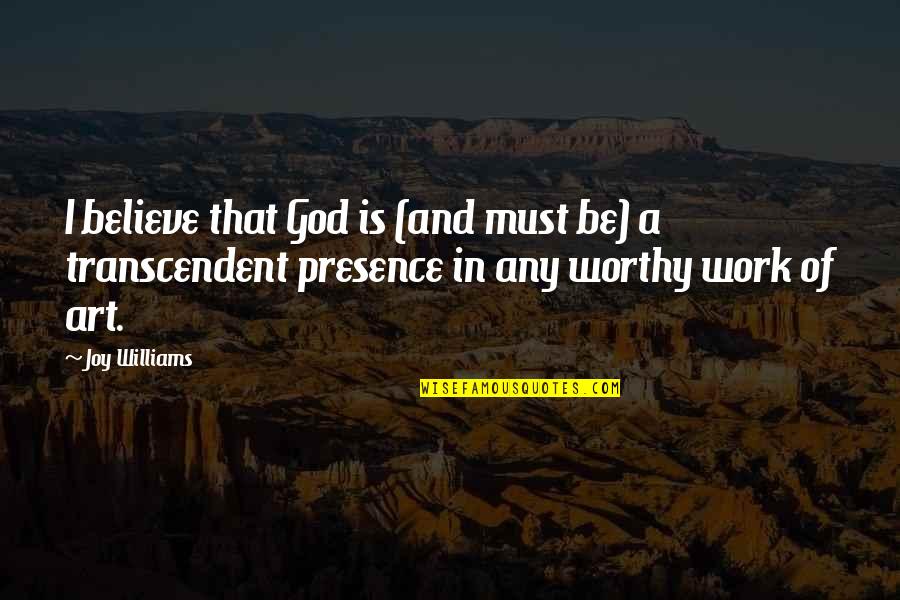 I believe that God is (and must be) a transcendent presence in any worthy work of art. —
Joy Williams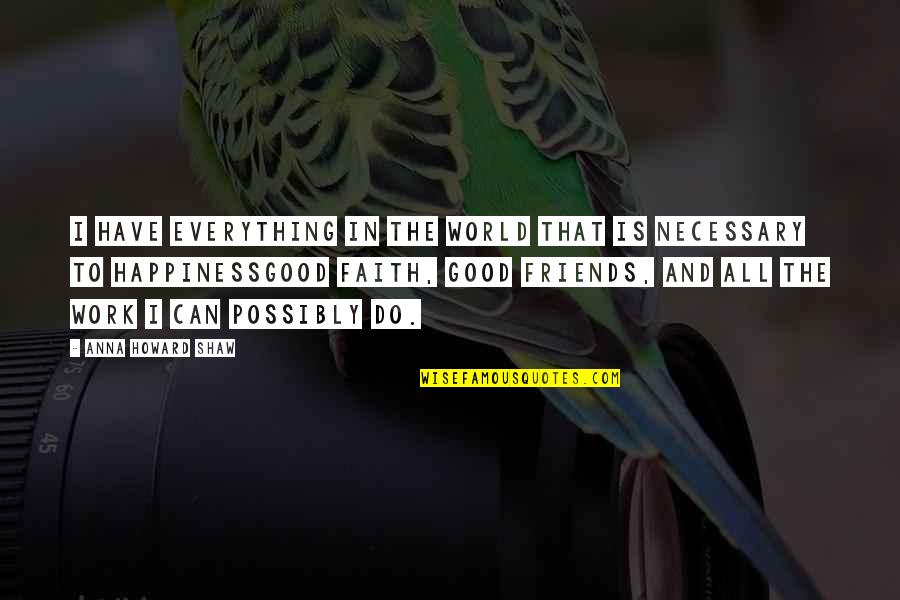 I have everything in the world that is necessary to happiness
good faith, good friends, and all the work I can possibly do. —
Anna Howard Shaw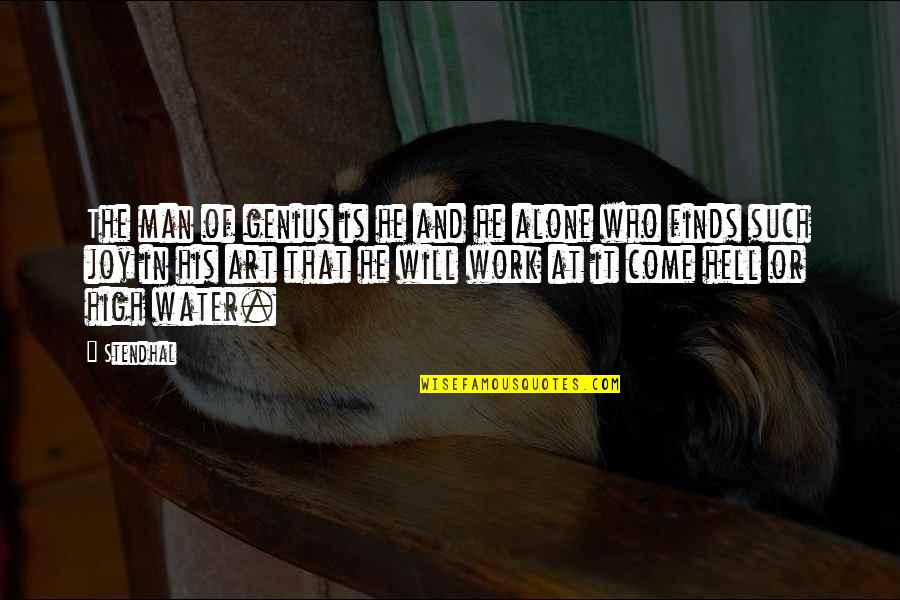 The man of genius is he and he alone who finds such joy in his art that he will work at it come hell or high water. —
Stendhal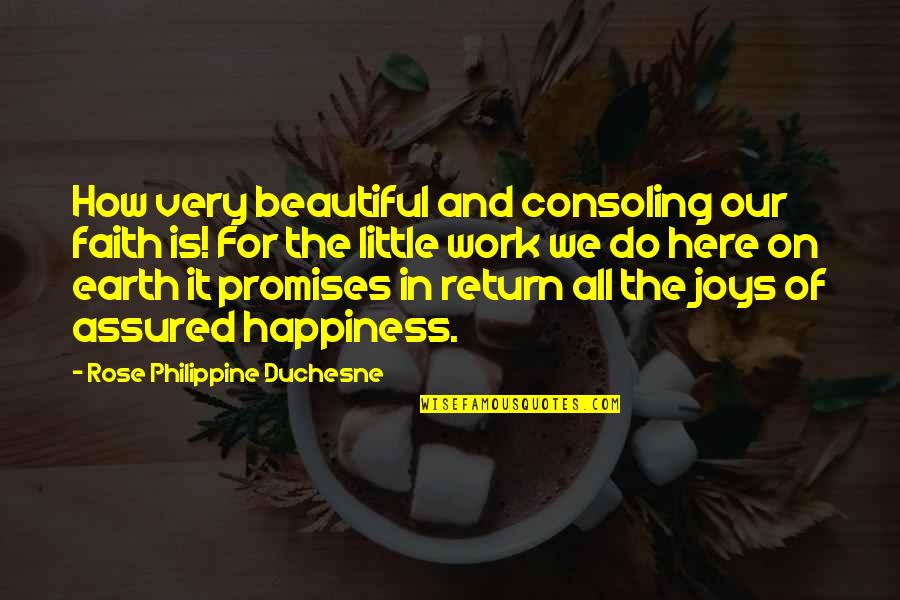 How very beautiful and consoling our faith is! For the little work we do here on earth it promises in return all the joys of assured happiness. —
Rose Philippine Duchesne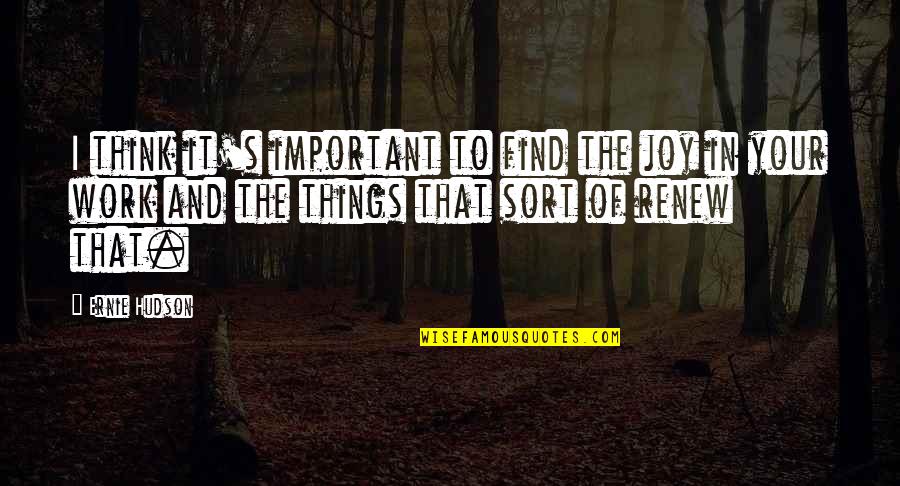 I think it's important to find the joy in your work and the things that sort of renew that. —
Ernie Hudson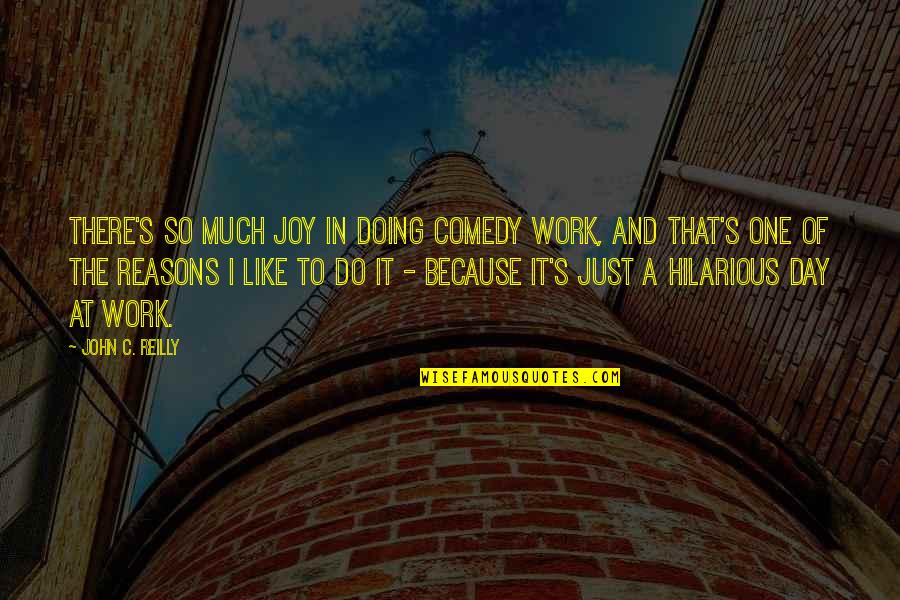 There's so much joy in doing comedy work, and that's one of the reasons I like to do it - because it's just a hilarious day at work. —
John C. Reilly
Instead of asking 'How much damage will the work in question bring about?' why not ask 'How much good? How much joy?' —
Henry Miller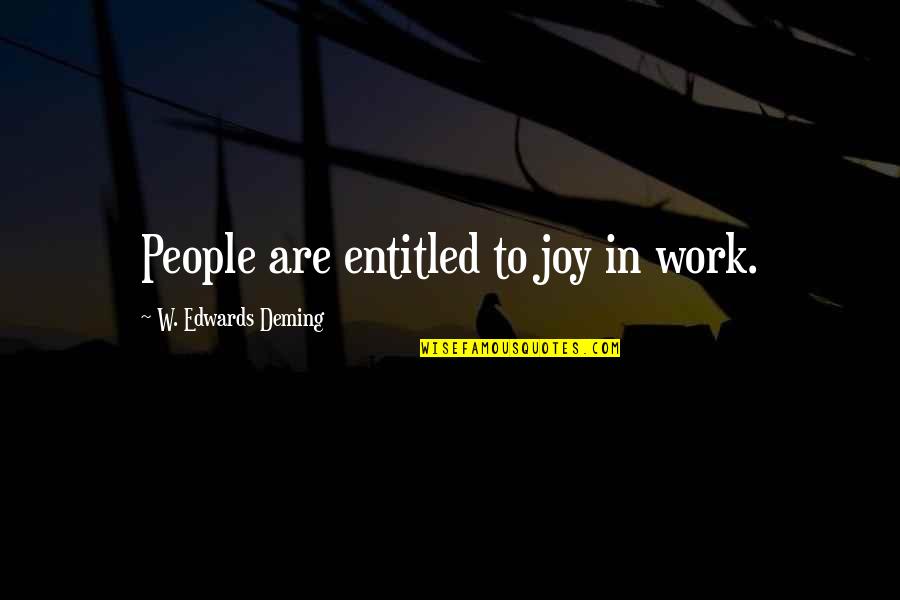 People are entitled to
joy in work
. —
W. Edwards Deming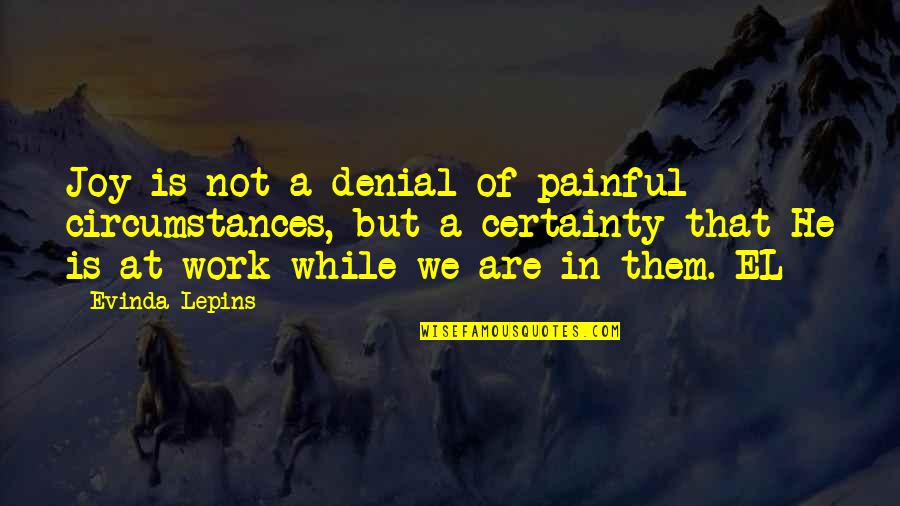 Joy is not a denial of painful circumstances, but a certainty that He is at work while we are in them. EL —
Evinda Lepins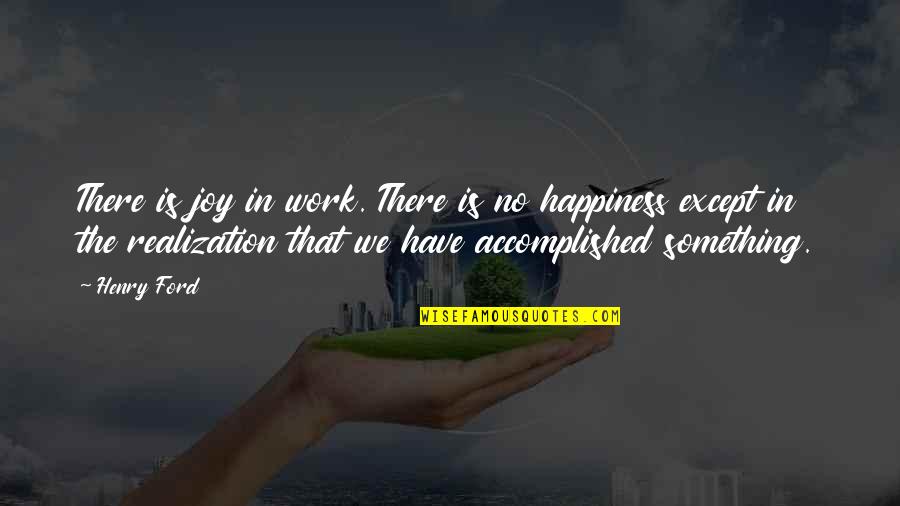 There is
joy in work
. There is no happiness except in the realization that we have accomplished something. —
Henry Ford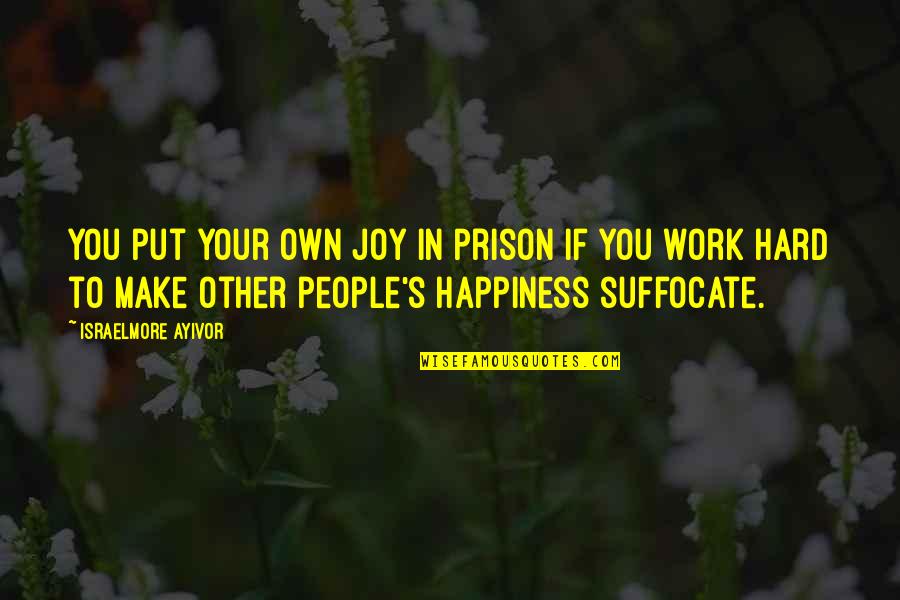 You put your own joy in prison if you work hard to make other people's happiness suffocate. —
Israelmore Ayivor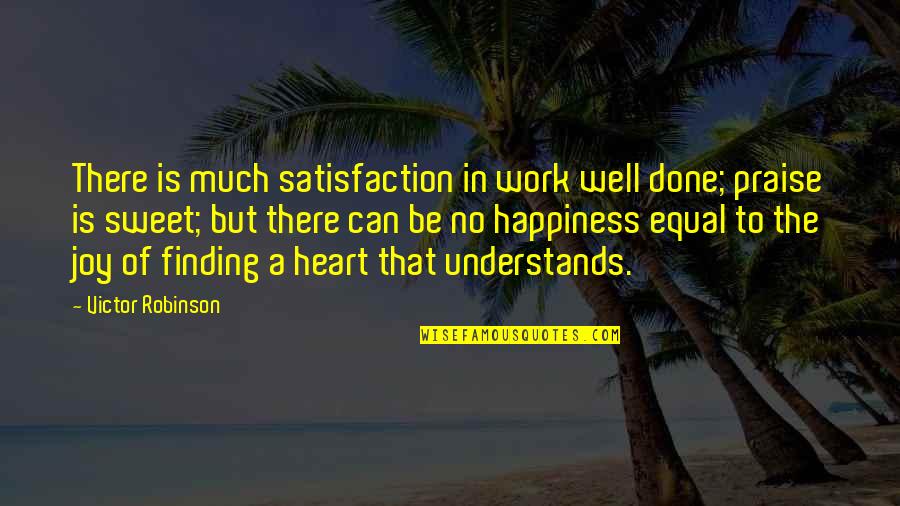 There is much satisfaction in work well done; praise is sweet; but there can be no happiness equal to the joy of finding a heart that understands. —
Victor Robinson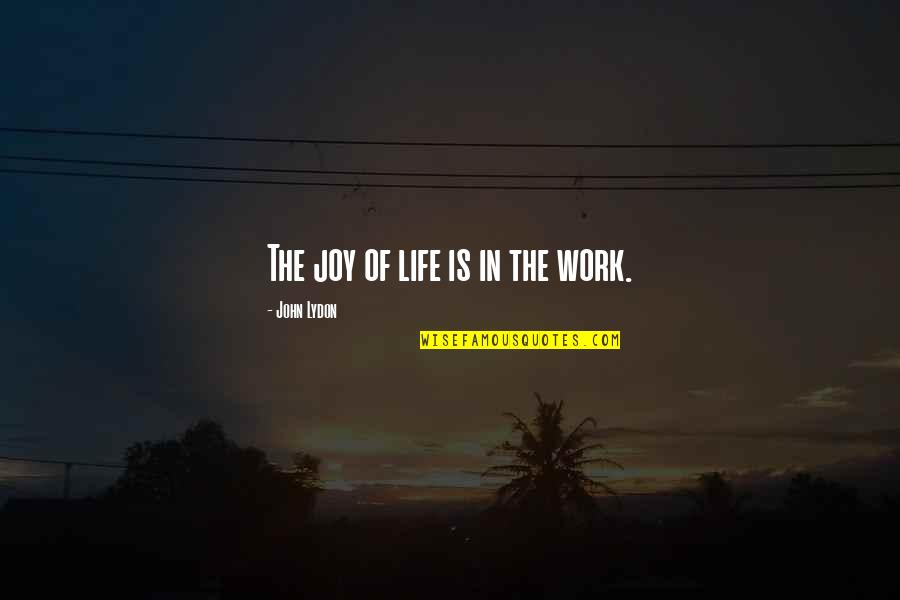 The joy of life is in the work. —
John Lydon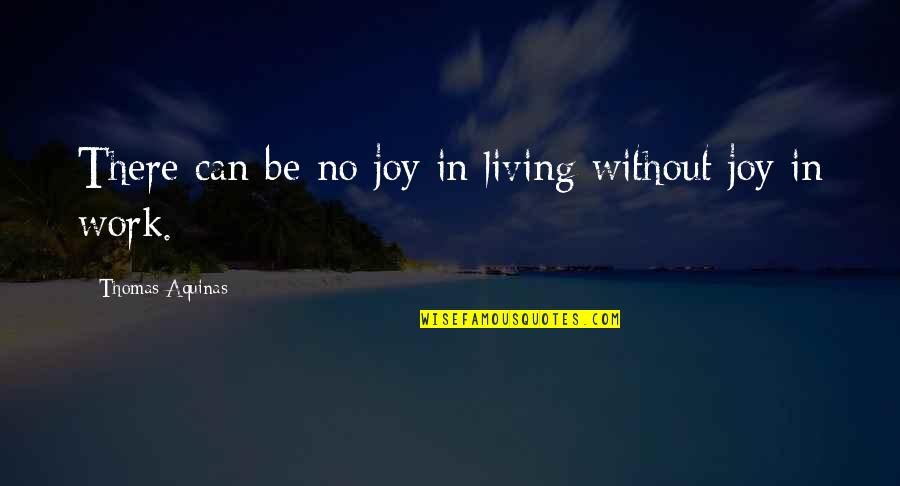 There can be no joy in living without
joy in work
. —
Thomas Aquinas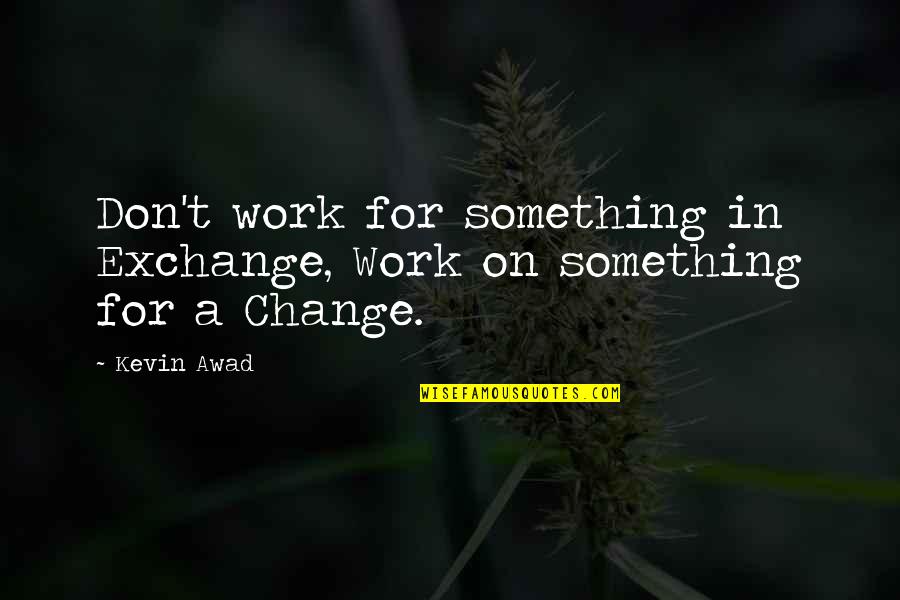 Don't work for something in Exchange, Work on something for a Change. —
Kevin Awad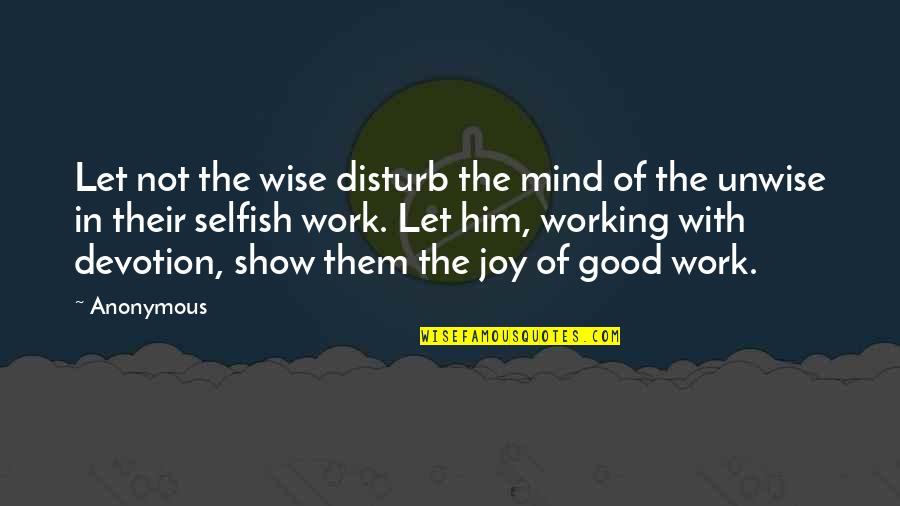 Let not the wise disturb the mind of the unwise in their selfish work. Let him, working with devotion, show them the joy of good work. —
Anonymous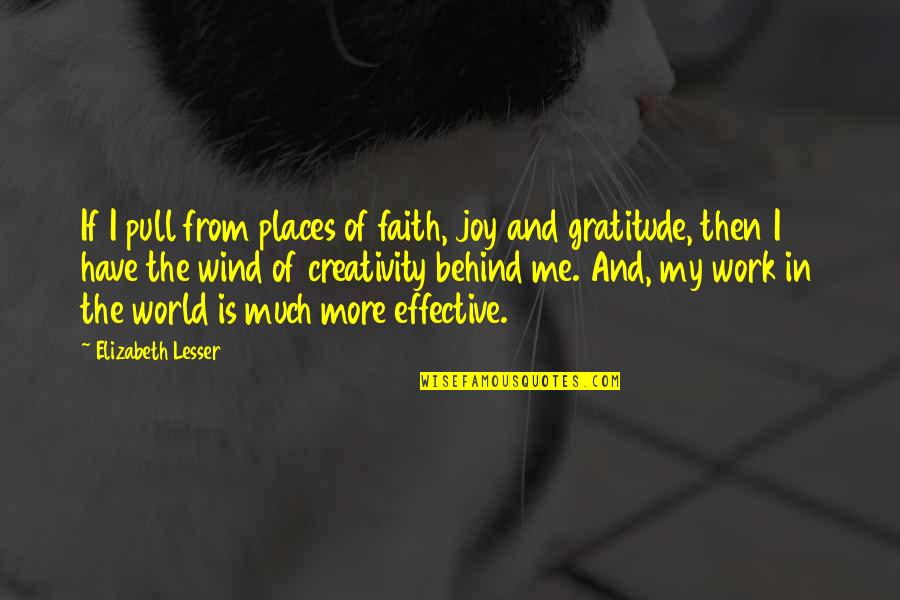 If I pull from places of faith, joy and gratitude, then I have the wind of creativity behind me. And, my work in the world is much more effective. —
Elizabeth Lesser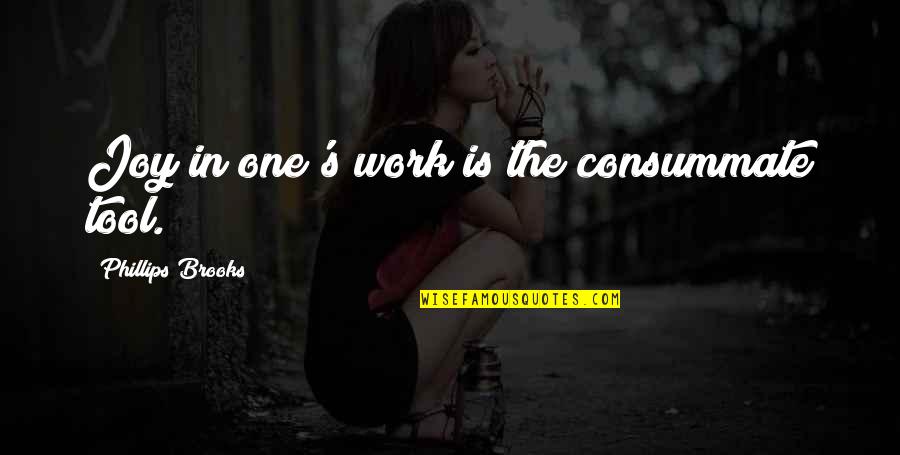 Joy in one's work is the consummate tool. —
Phillips Brooks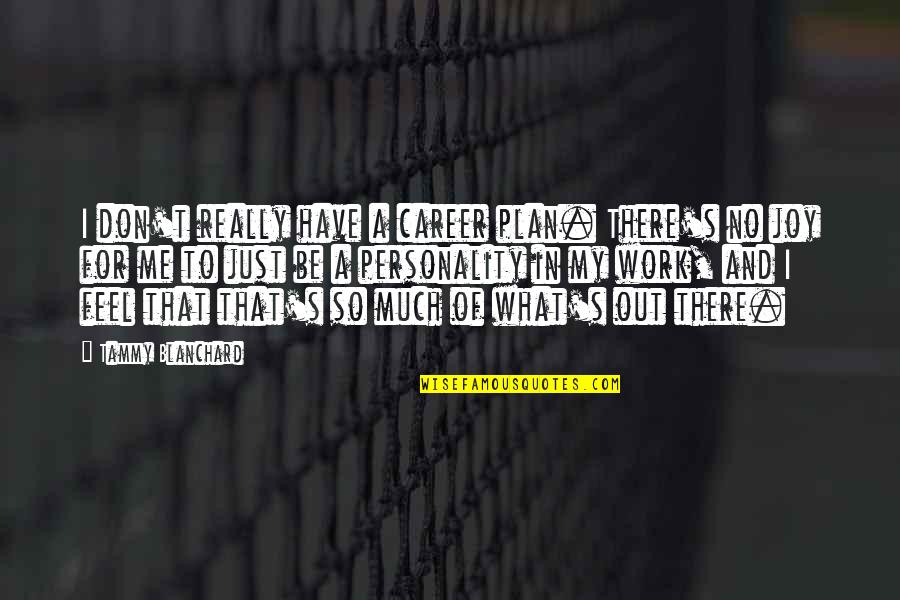 I don't really have a career plan. There's no joy for me to just be a personality in my work, and I feel that that's so much of what's out there. —
Tammy Blanchard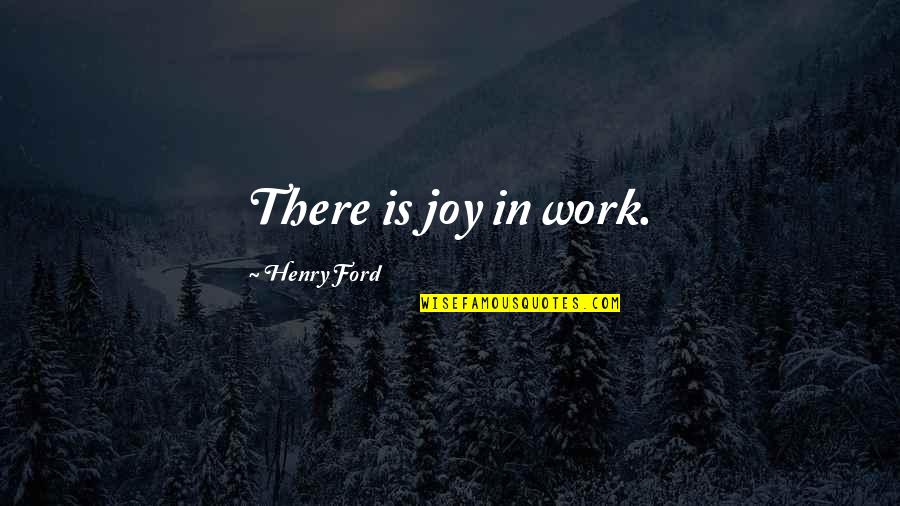 There is
joy in work
. —
Henry Ford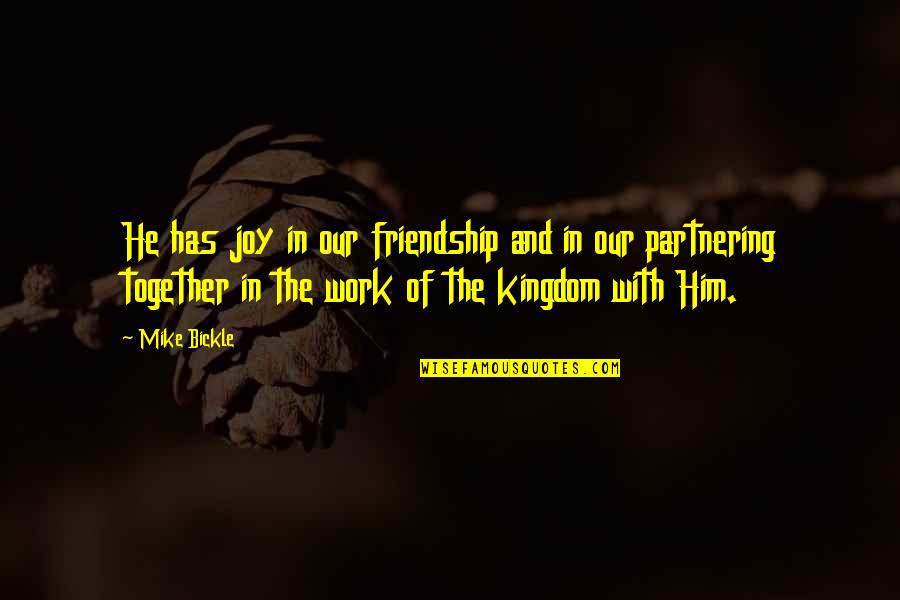 He has joy in our friendship and in our partnering together in the work of the kingdom with Him. —
Mike Bickle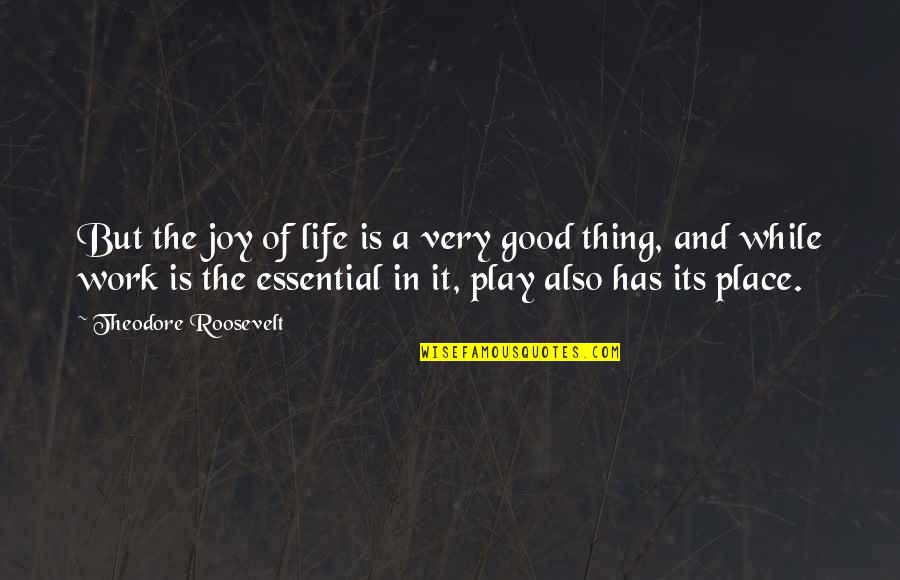 But the joy of life is a very good thing, and while work is the essential in it, play also has its place. —
Theodore Roosevelt