John Lennon Quotes
Collection of top 100 famous quotes about John Lennon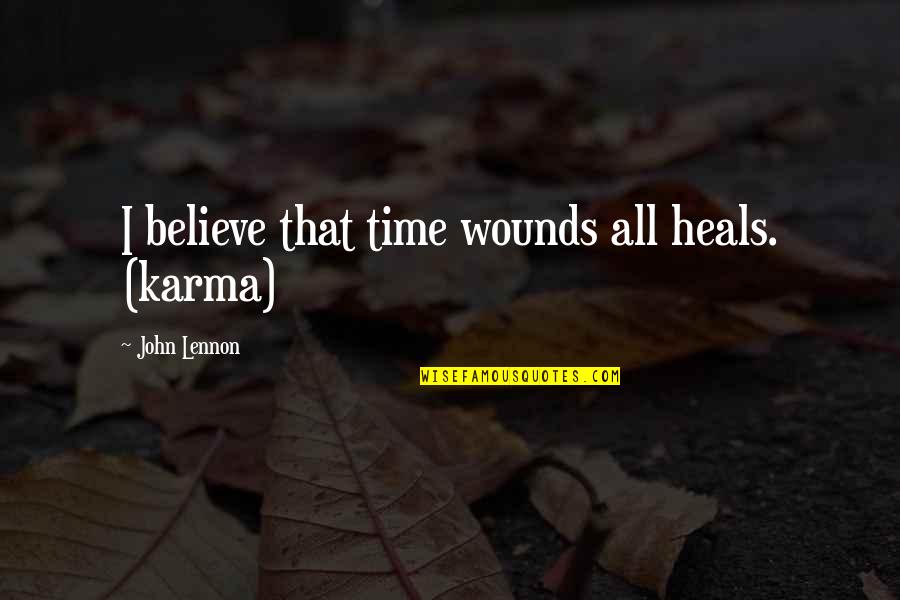 I believe that time wounds all heals. (karma)
—
John Lennon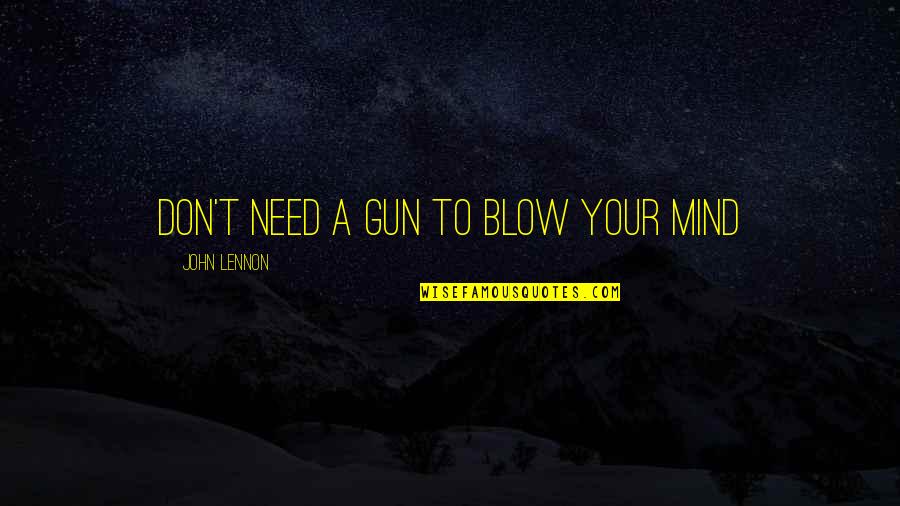 Don't need a gun to blow your mind
—
John Lennon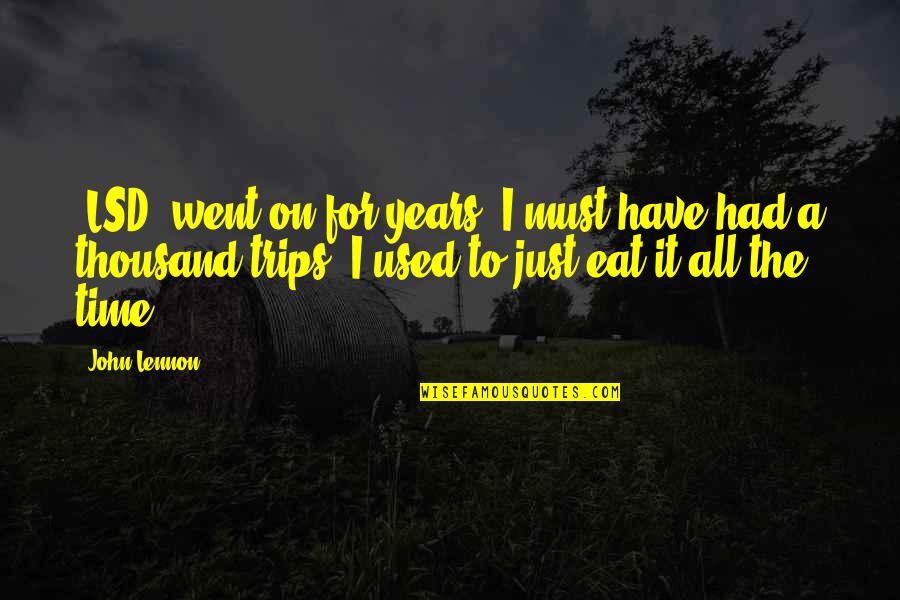 [LSD] went on for years. I must have had a thousand trips. I used to just eat it all the time.
—
John Lennon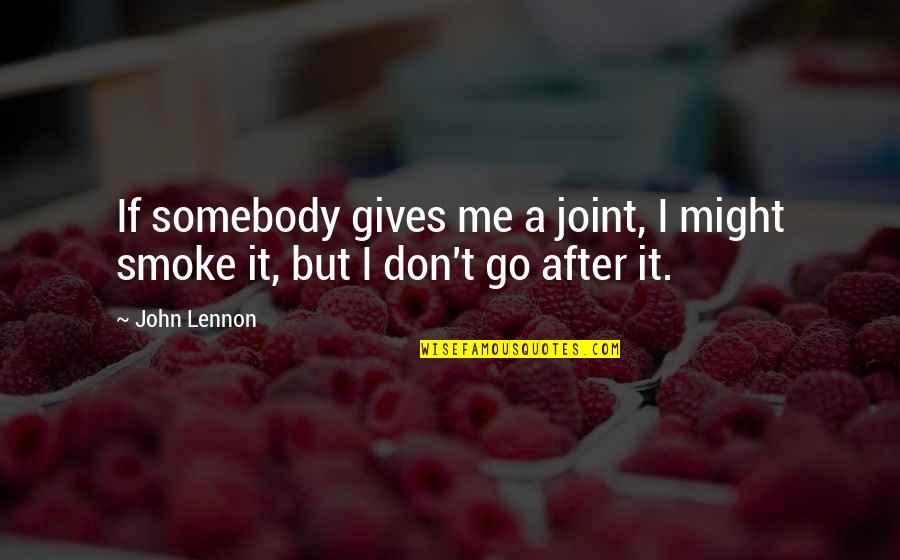 If somebody gives me a joint, I might smoke it, but I don't go after it.
—
John Lennon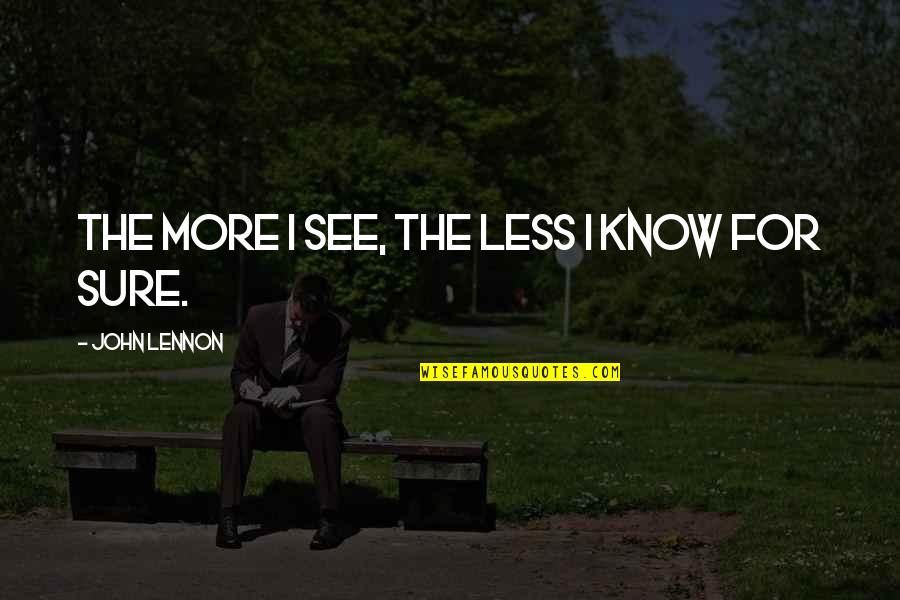 The more I see, the less I know for sure.
—
John Lennon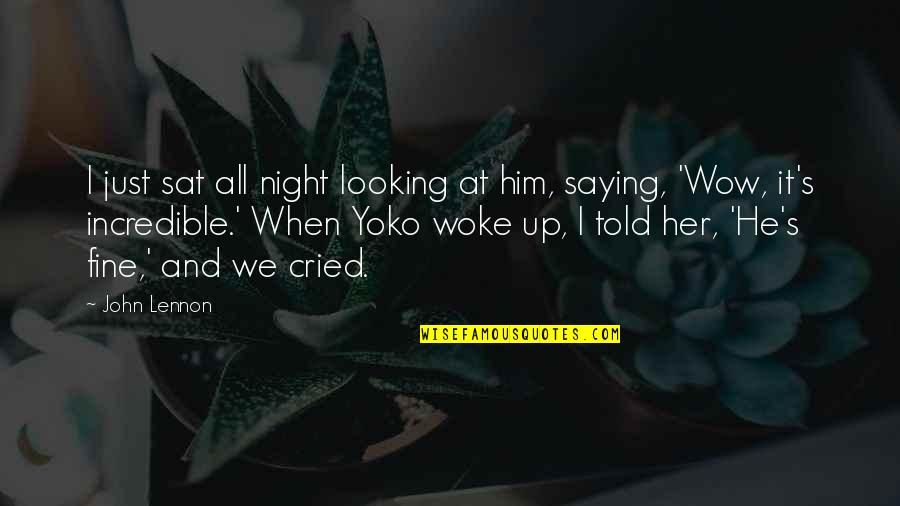 I just sat all night looking at him, saying, 'Wow, it's incredible.' When Yoko woke up, I told her, 'He's fine,' and we cried.
—
John Lennon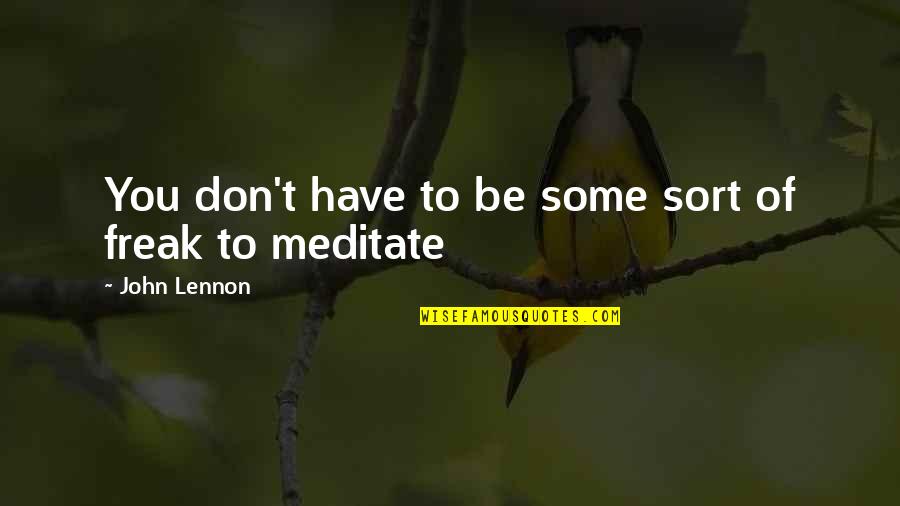 You don't have to be some sort of freak to meditate
—
John Lennon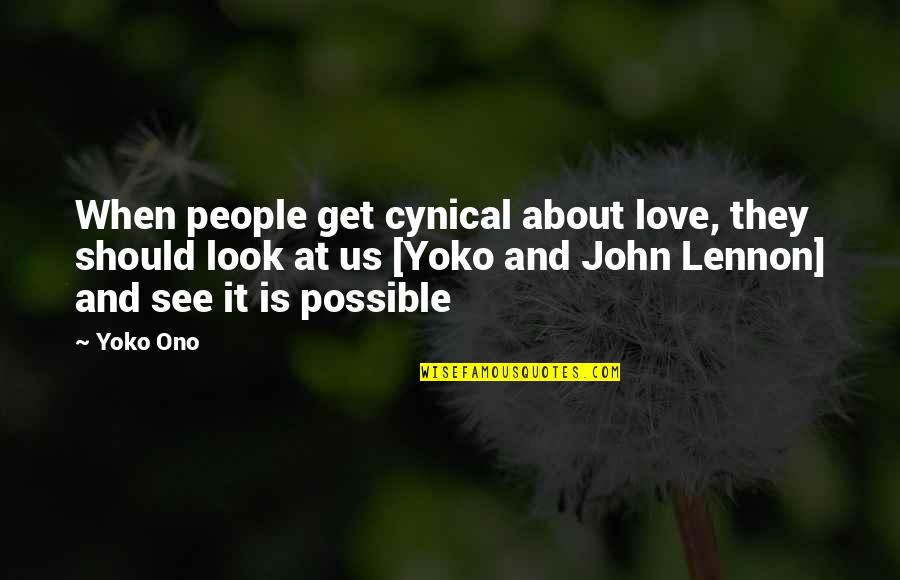 When people get cynical about love, they should look at us [Yoko and John Lennon] and see it is possible
—
Yoko Ono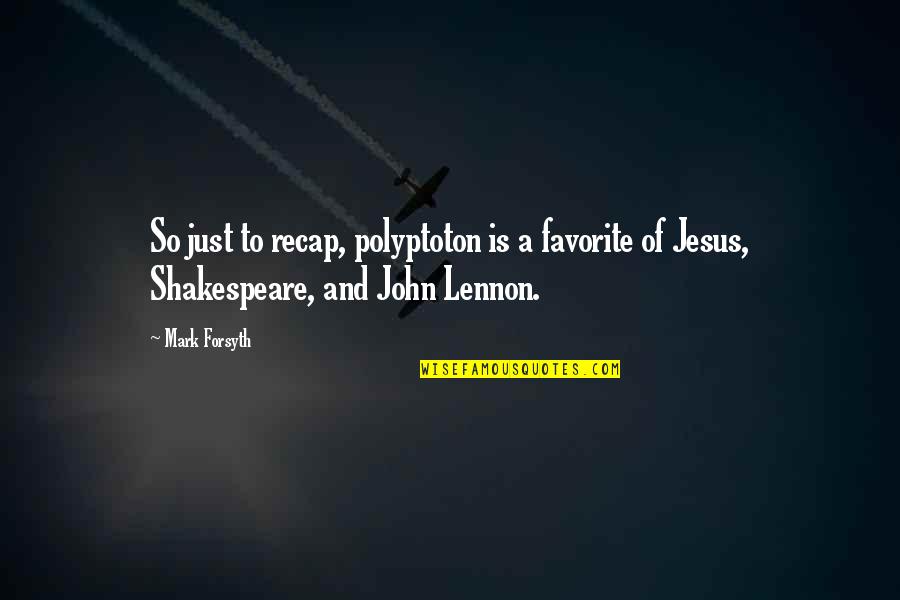 So just to recap, polyptoton is a favorite of Jesus, Shakespeare, and John Lennon.
—
Mark Forsyth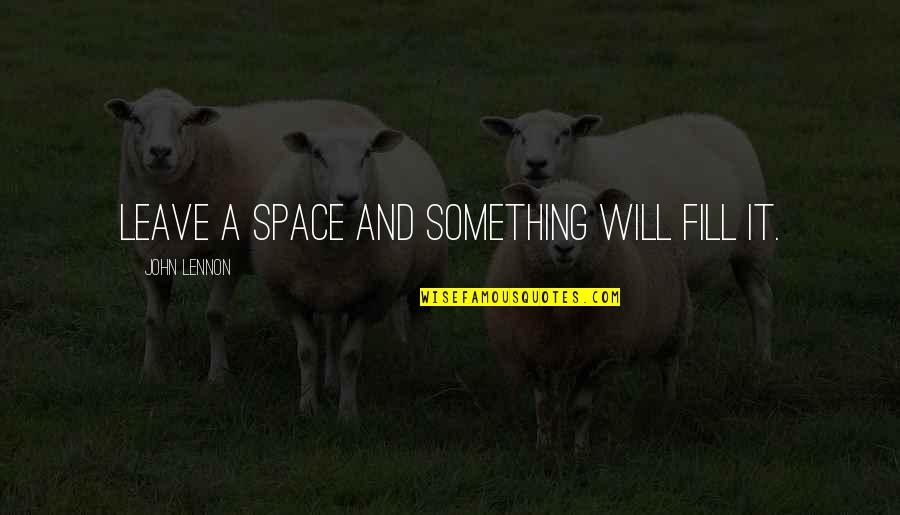 Leave a space and something will fill it.
—
John Lennon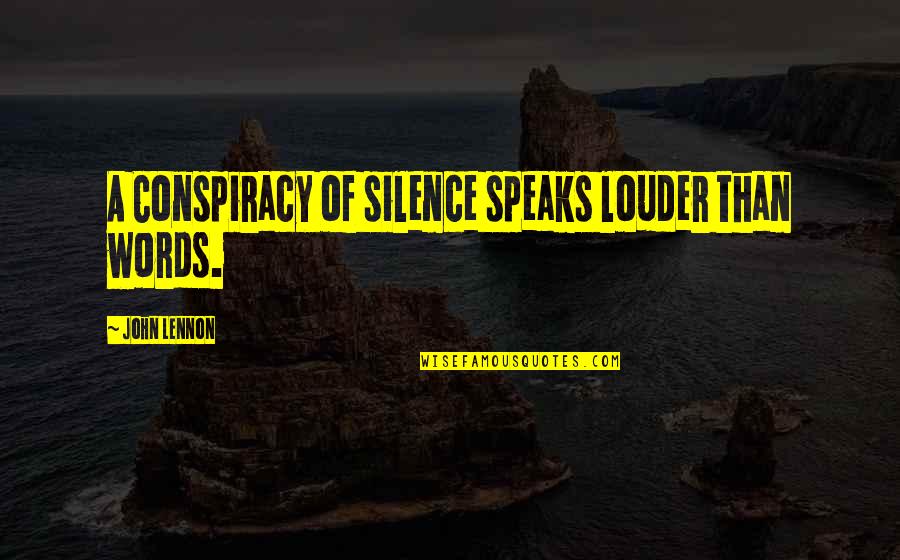 A Conspiracy of silence speaks louder than words.
—
John Lennon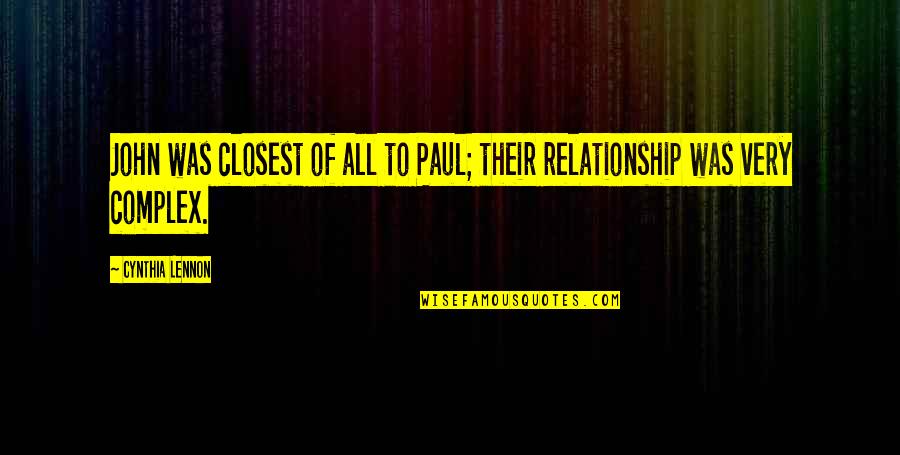 John was closest of all to Paul; their relationship was very complex.
—
Cynthia Lennon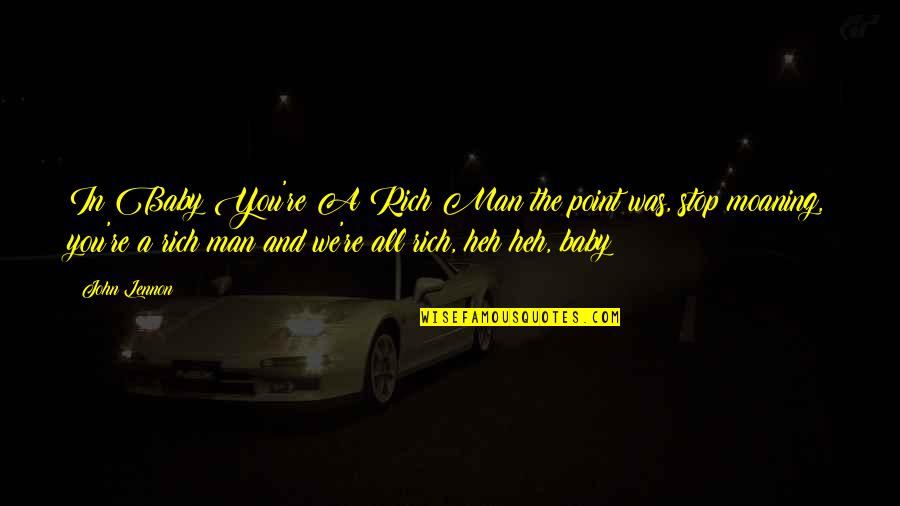 In Baby You're A Rich Man the point was, stop moaning, you're a rich man and we're all rich, heh heh, baby! —
John Lennon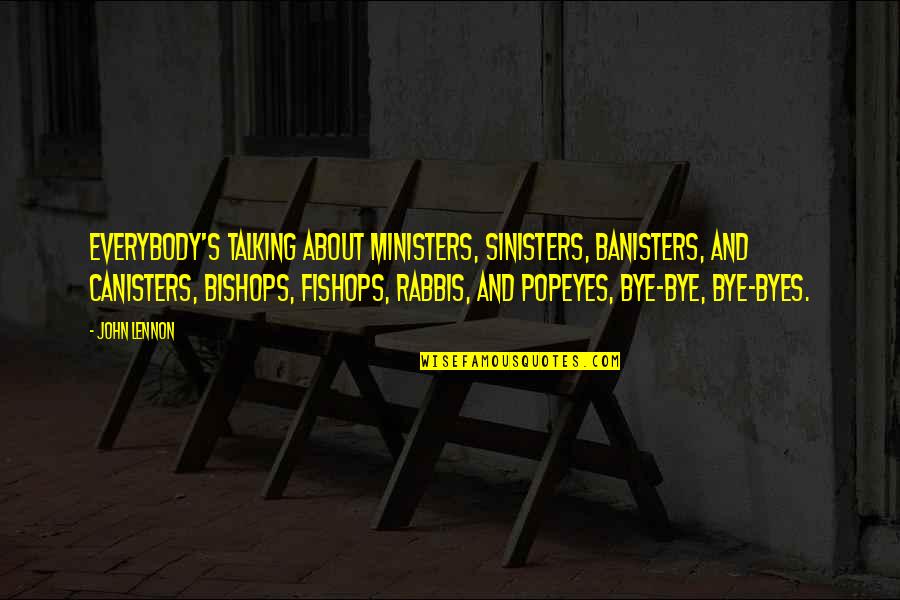 Everybody's talking about ministers, sinisters, banisters, and canisters, bishops, fishops, rabbis, and popeyes, bye-bye, bye-byes. —
John Lennon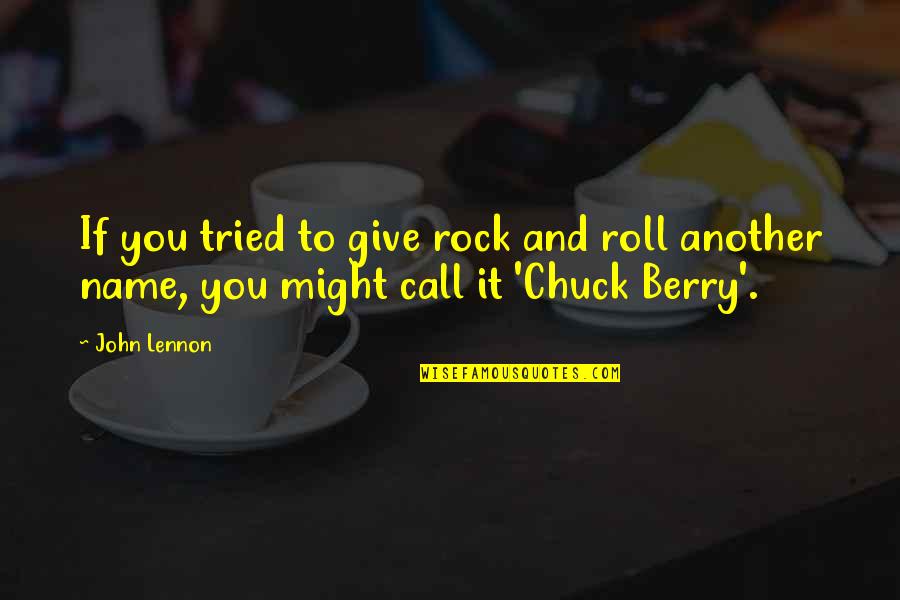 If you tried to give rock and roll another name, you might call it 'Chuck Berry'. —
John Lennon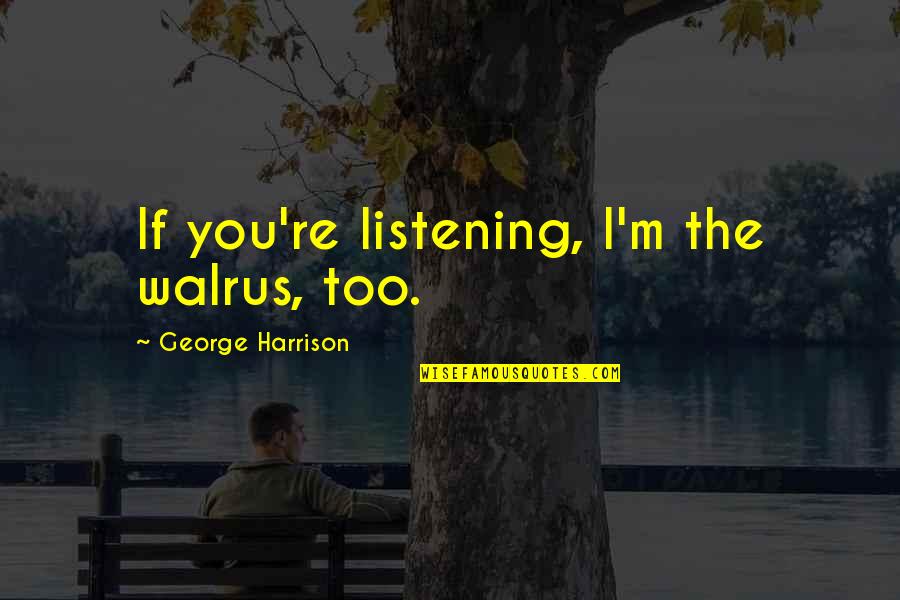 If you're listening, I'm the walrus, too. —
George Harrison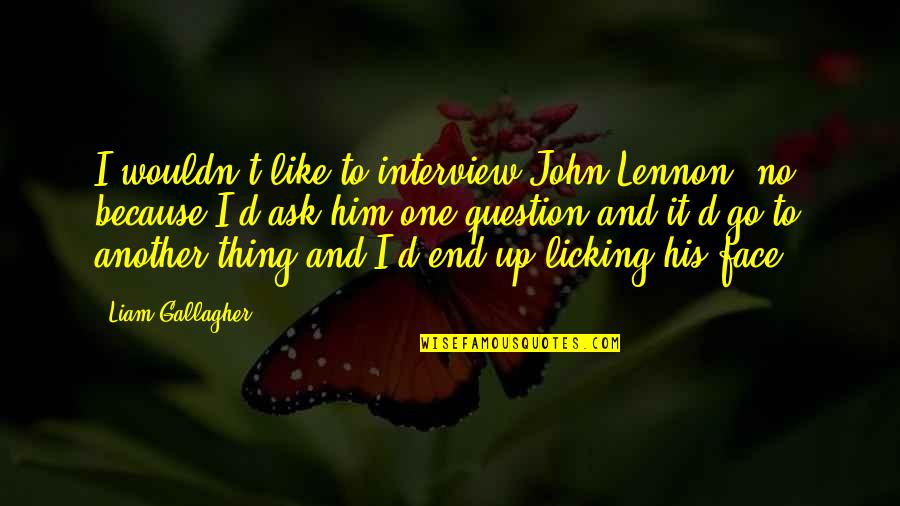 I wouldn't like to interview John Lennon, no, because I'd ask him one question and it'd go to another thing and I'd end up licking his face. —
Liam Gallagher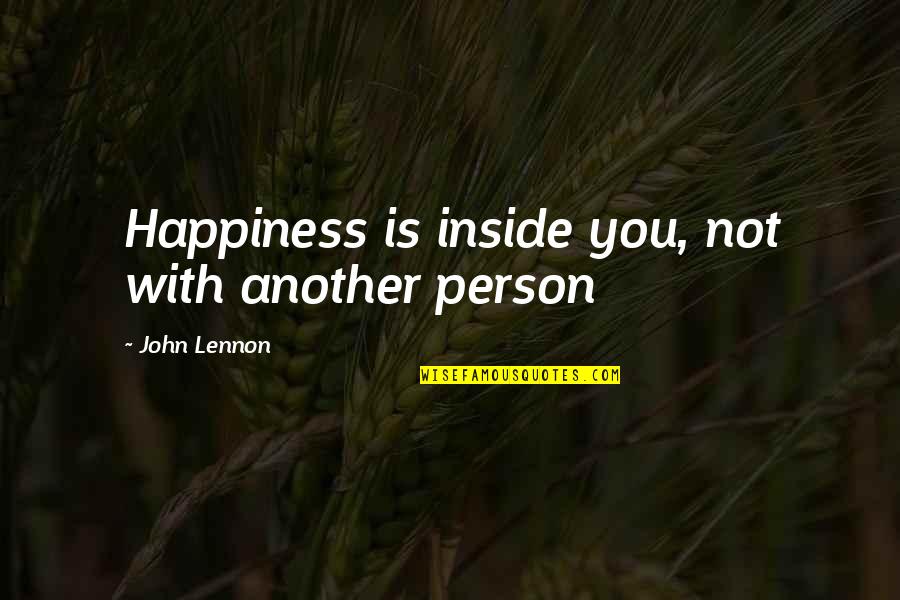 Happiness is inside you, not with another person —
John Lennon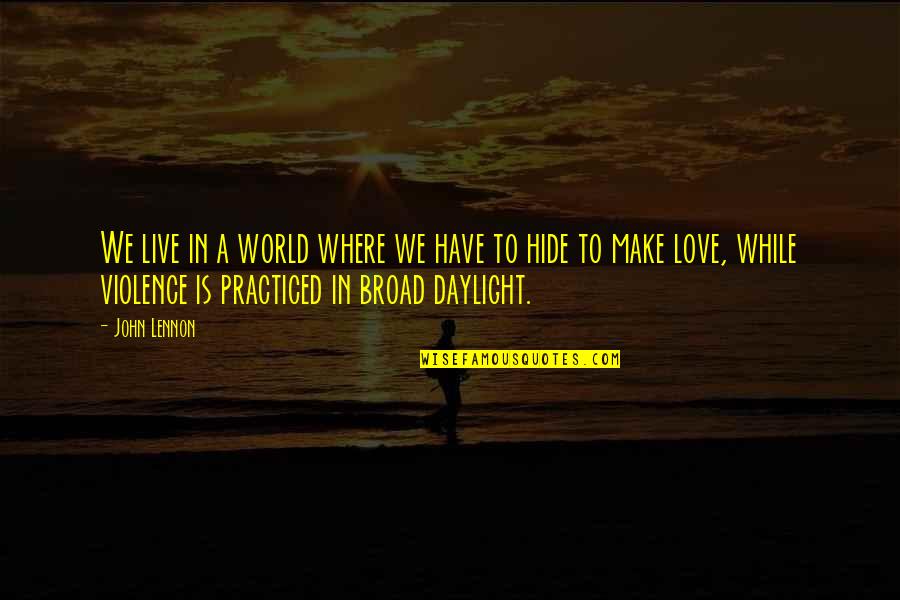 We live in a world where we have to hide to make love, while violence is practiced in broad daylight. —
John Lennon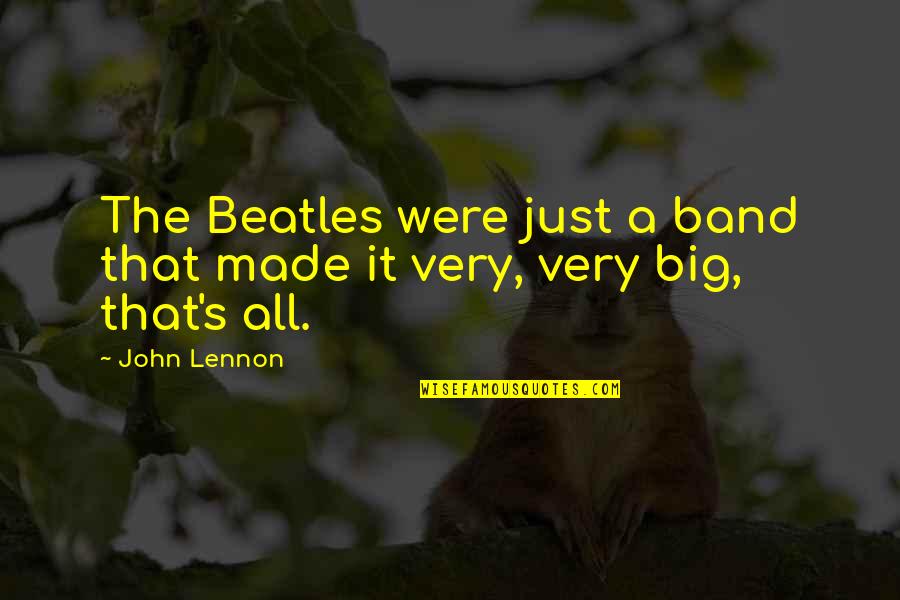 The Beatles were just a band that made it very, very big, that's all. —
John Lennon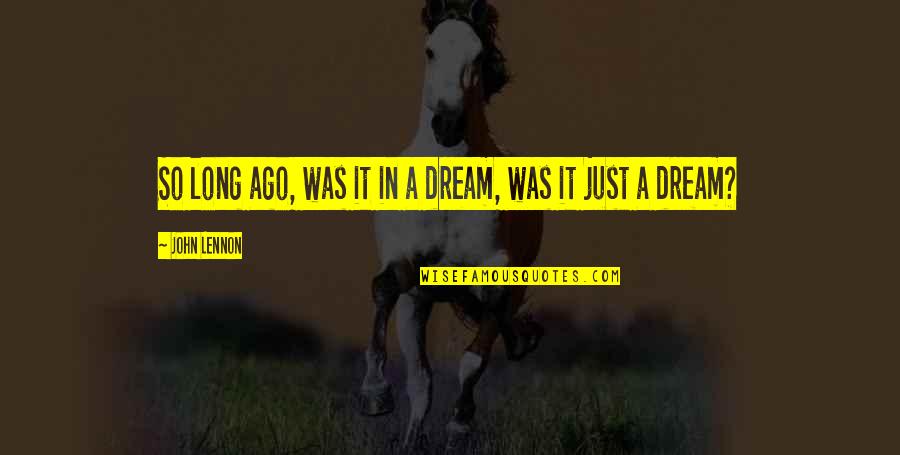 So long ago, was it in a dream, was it just a dream? —
John Lennon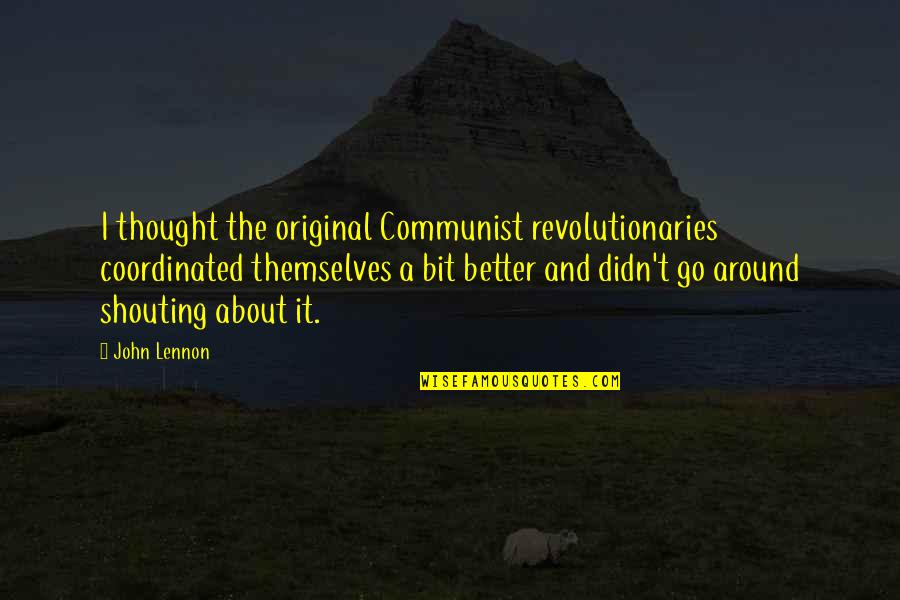 I thought the original Communist revolutionaries coordinated themselves a bit better and didn't go around shouting about it. —
John Lennon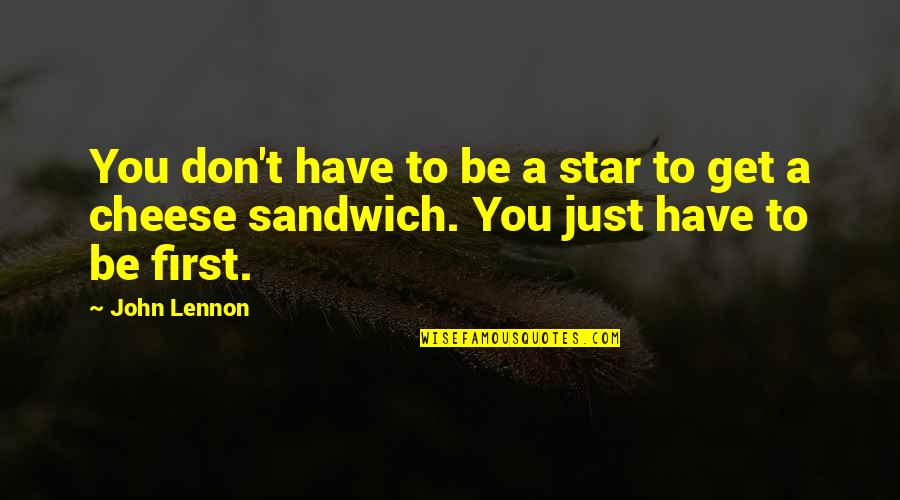 You don't have to be a star to get a cheese sandwich. You just have to be first. —
John Lennon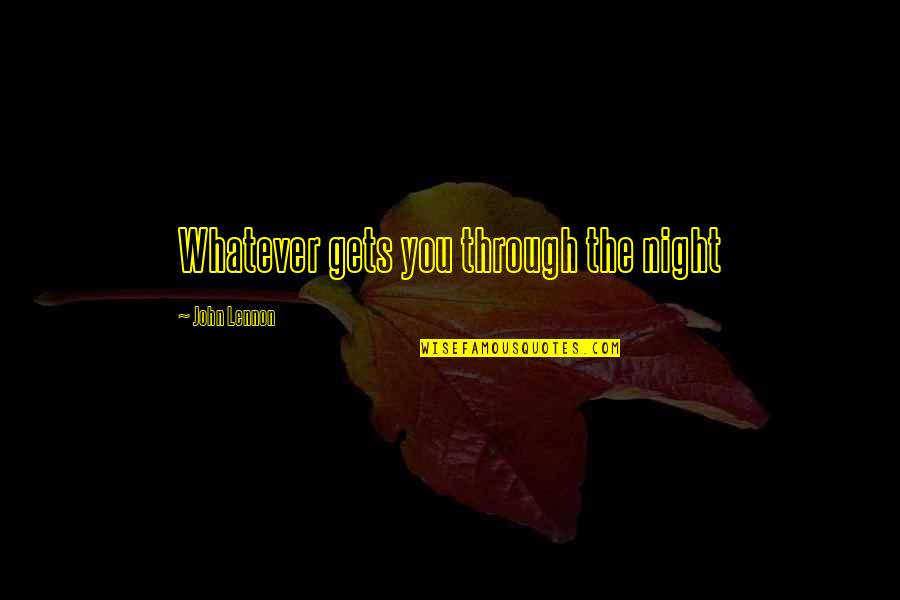 Whatever gets you through the night —
John Lennon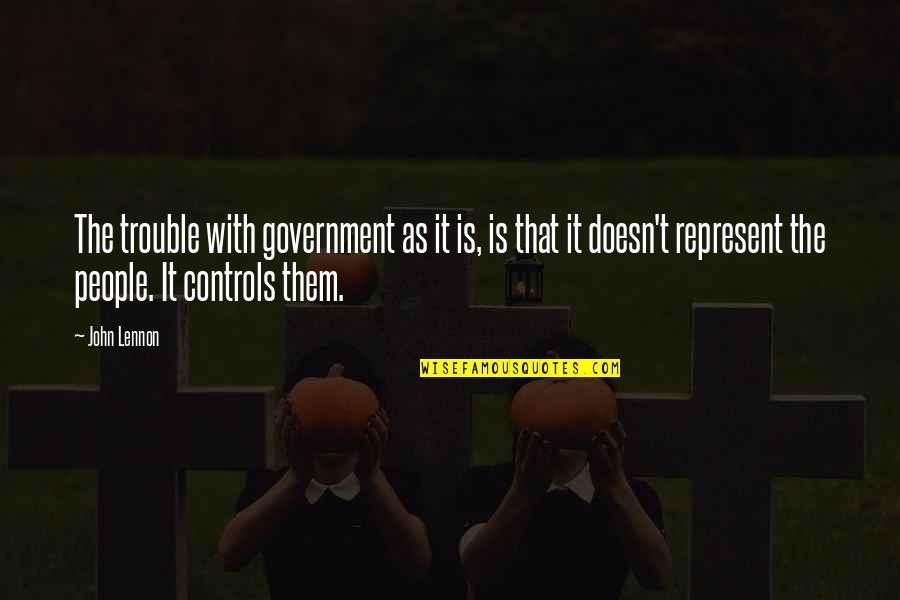 The trouble with government as it is, is that it doesn't represent the people. It controls them. —
John Lennon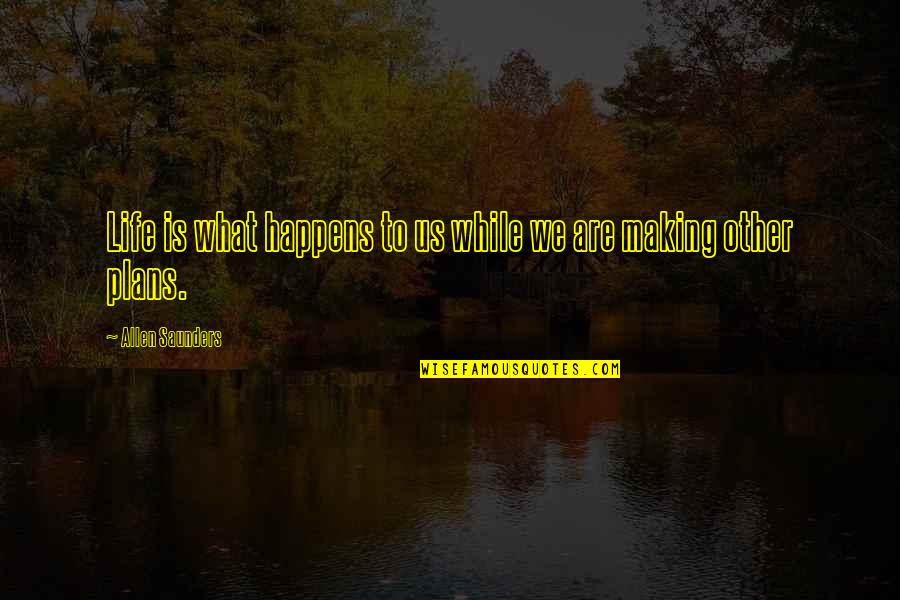 Life is what happens to us while we are making other plans. —
Allen Saunders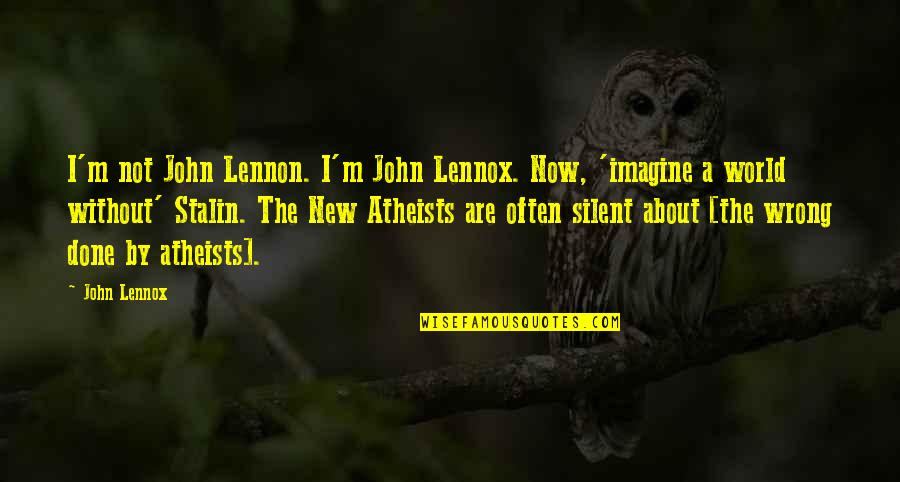 I'm not John Lennon. I'm John Lennox. Now, 'imagine a world without' Stalin. The New Atheists are often silent about [the wrong done by atheists]. —
John Lennox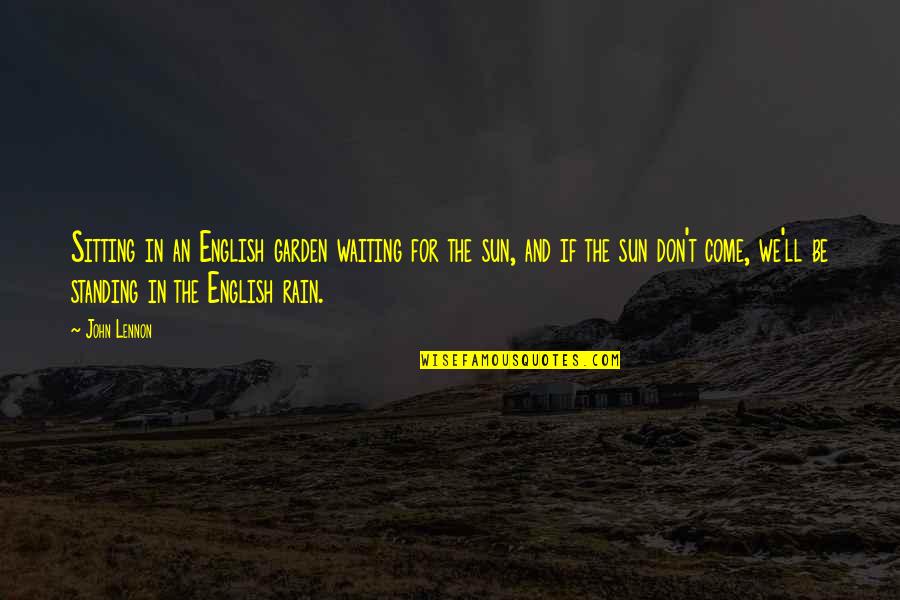 Sitting in an English garden waiting for the sun, and if the sun don't come, we'll be standing in the English rain. —
John Lennon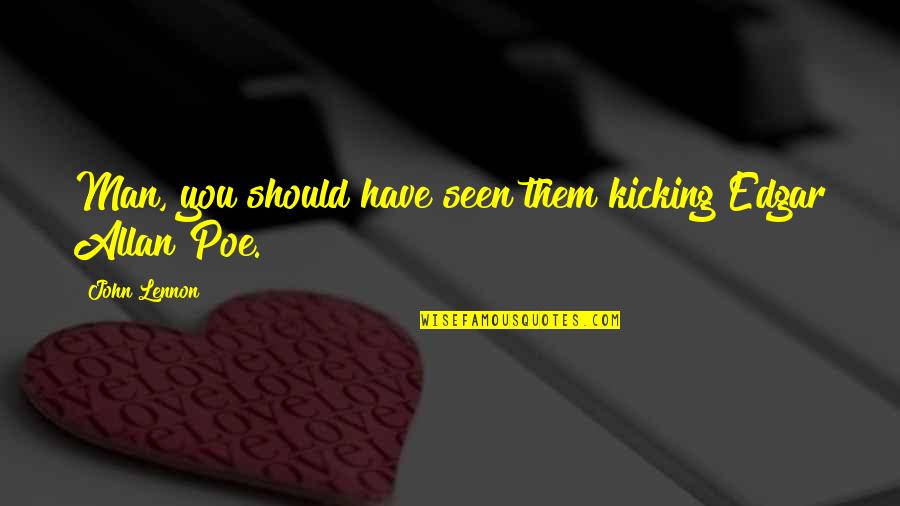 Man, you should have seen them kicking Edgar Allan Poe. —
John Lennon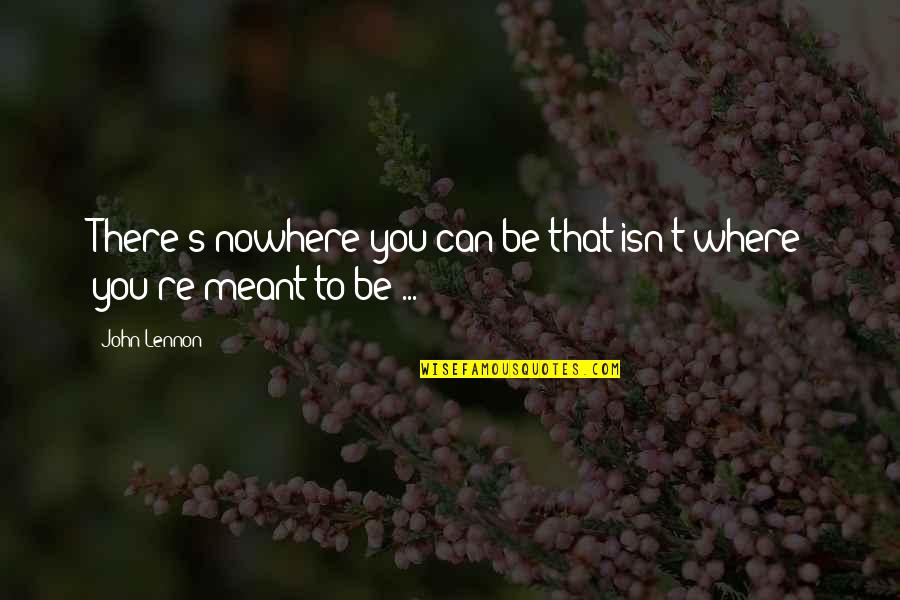 There's nowhere you can be that isn't where you're meant to be ... —
John Lennon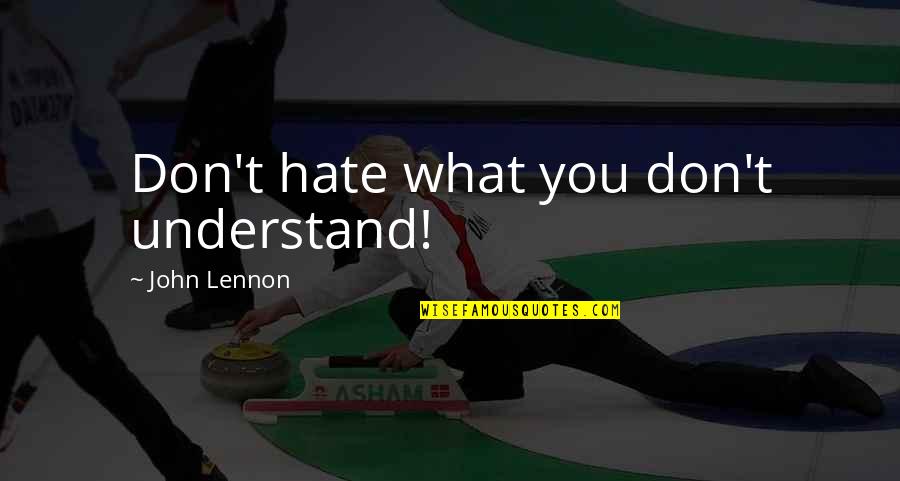 Don't hate what you don't understand! —
John Lennon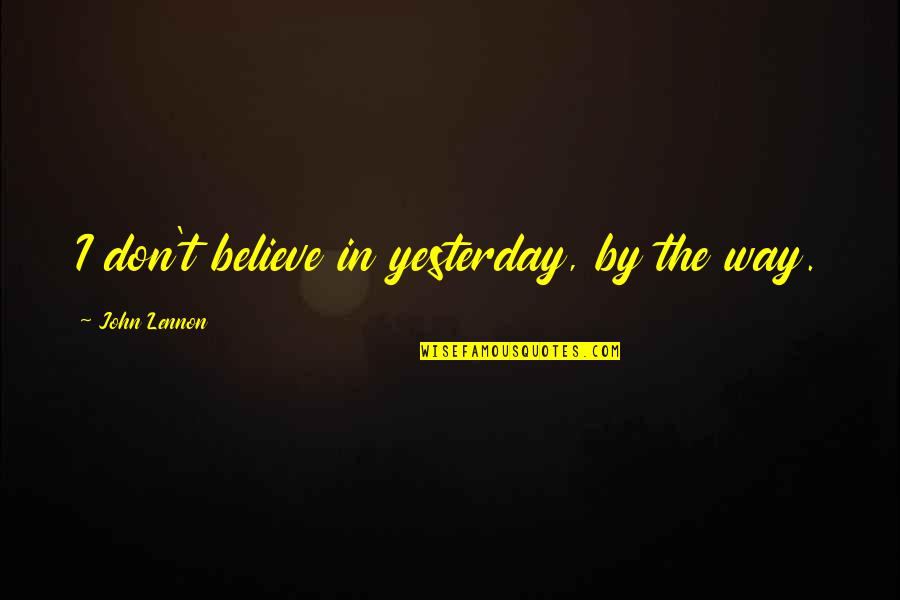 I don't believe in yesterday, by the way. —
John Lennon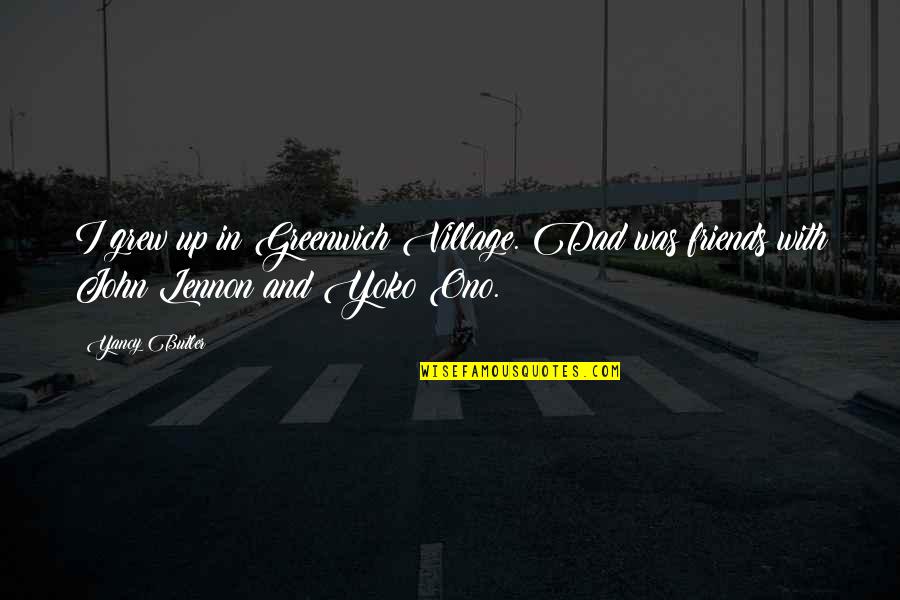 I grew up in Greenwich Village. Dad was friends with John Lennon and Yoko Ono. —
Yancy Butler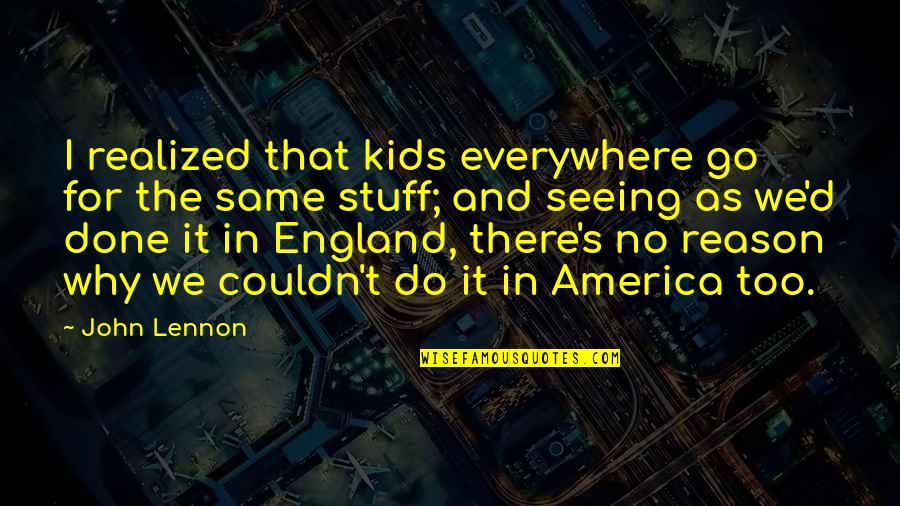 I realized that kids everywhere go for the same stuff; and seeing as we'd done it in England, there's no reason why we couldn't do it in America too. —
John Lennon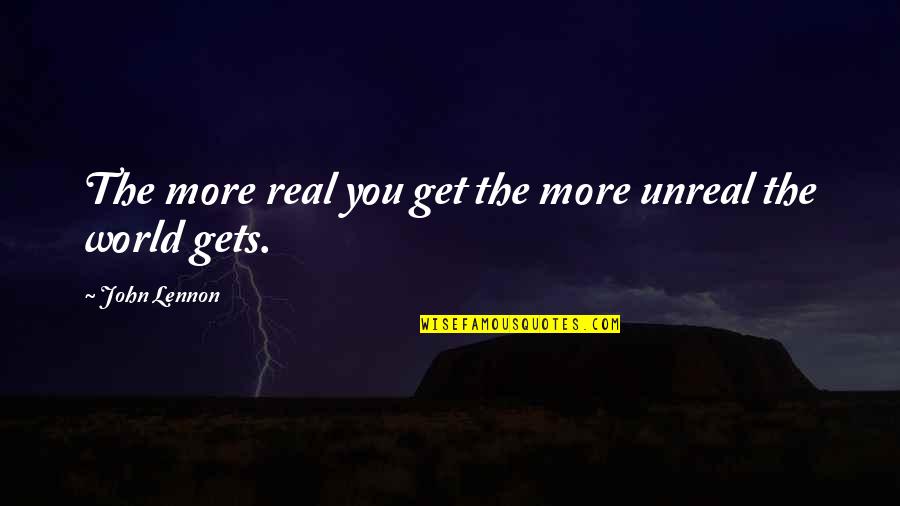 The more real you get the more unreal the world gets. —
John Lennon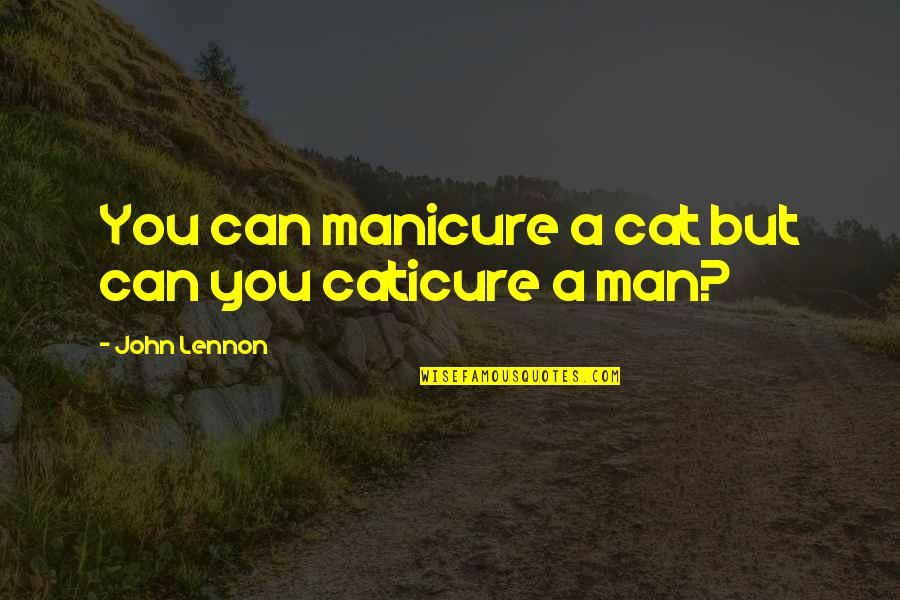 You can manicure a cat but can you caticure a man? —
John Lennon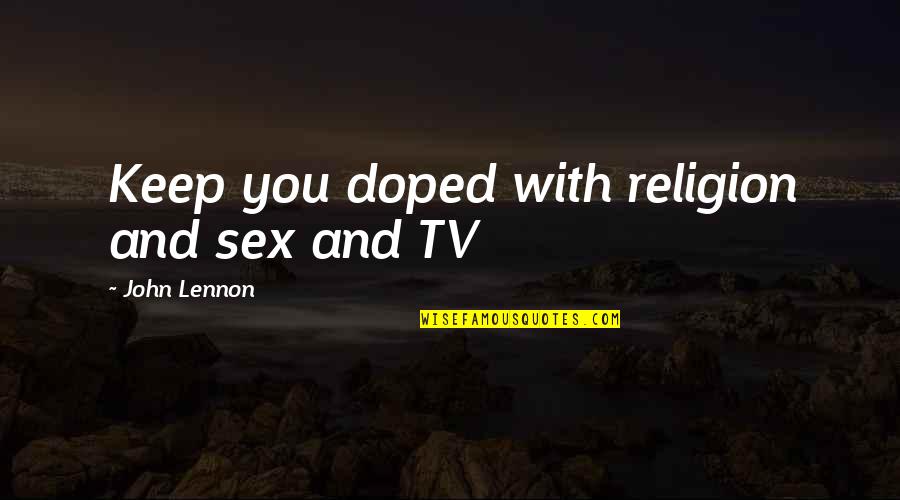 Keep you doped with religion and sex and TV —
John Lennon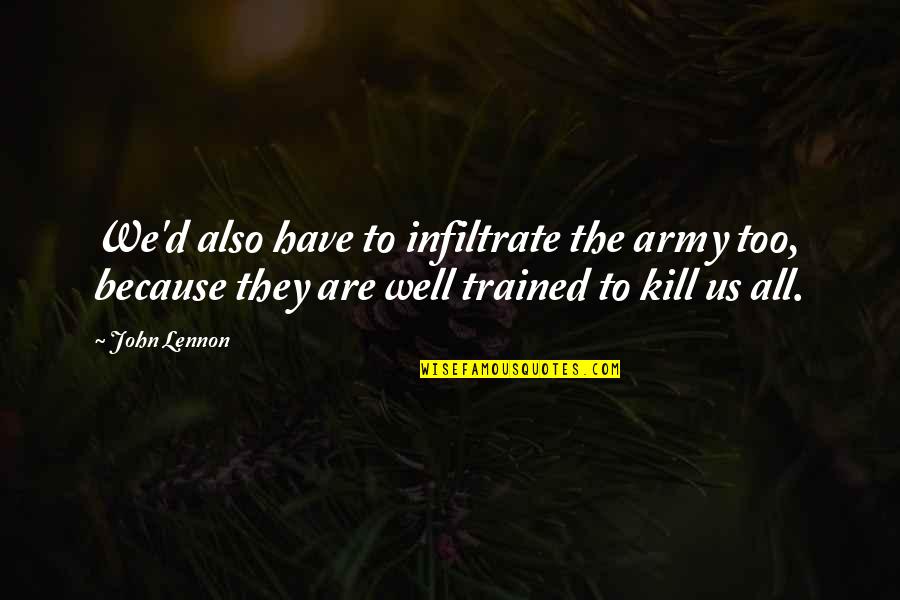 We'd also have to infiltrate the army too, because they are well trained to kill us all. —
John Lennon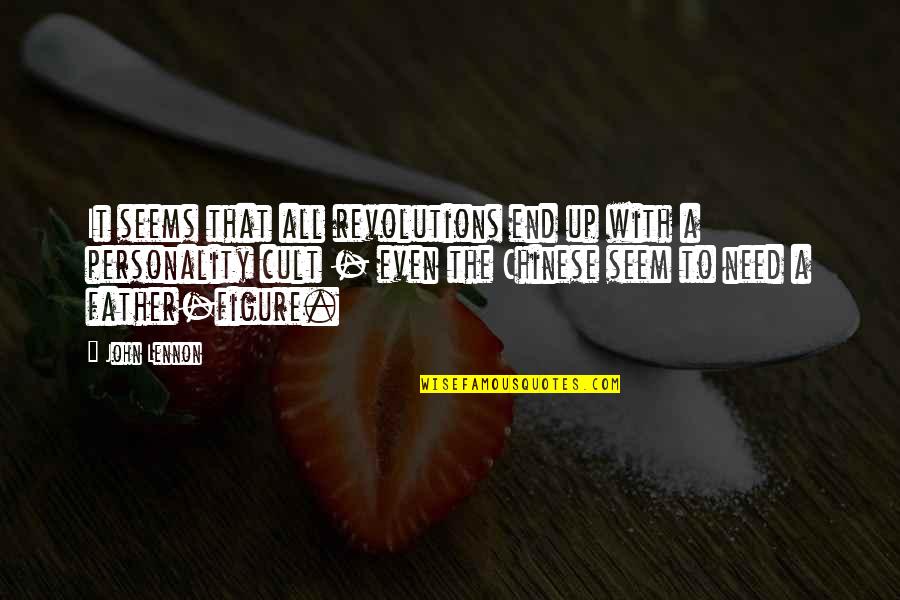 It seems that all revolutions end up with a personality cult - even the Chinese seem to need a father-figure. —
John Lennon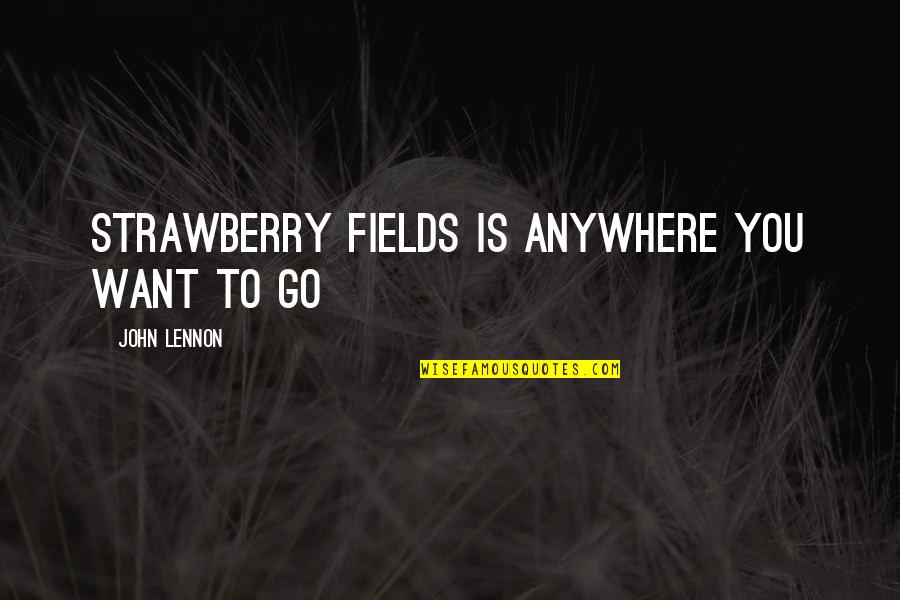 Strawberry Fields is anywhere you want to go —
John Lennon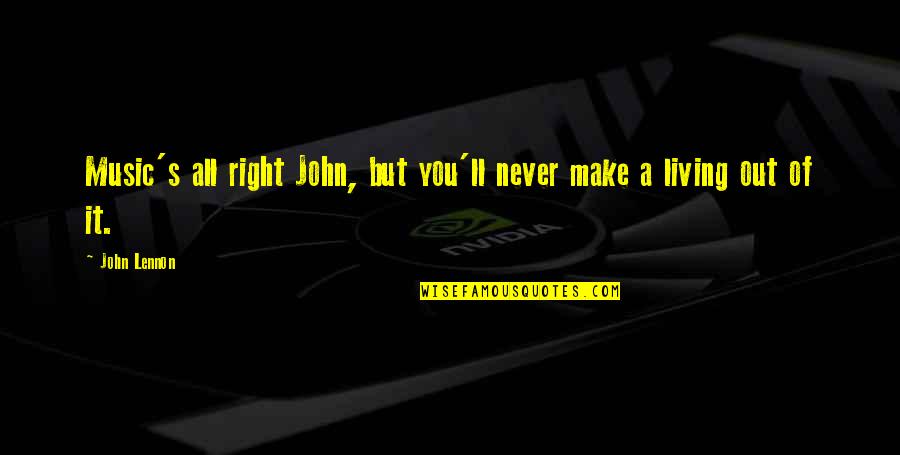 Music's all right John, but you'll never make a living out of it. —
John Lennon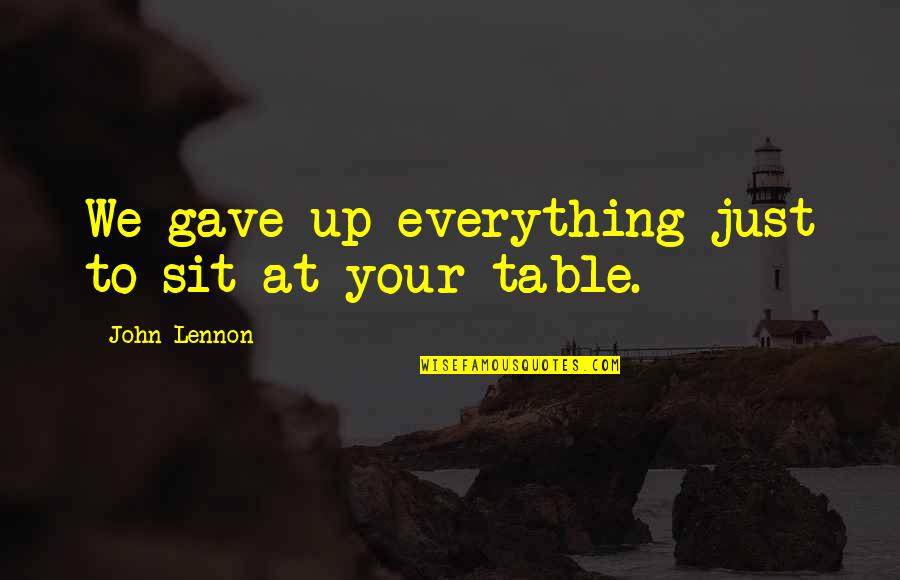 We gave up everything just to sit at your table. —
John Lennon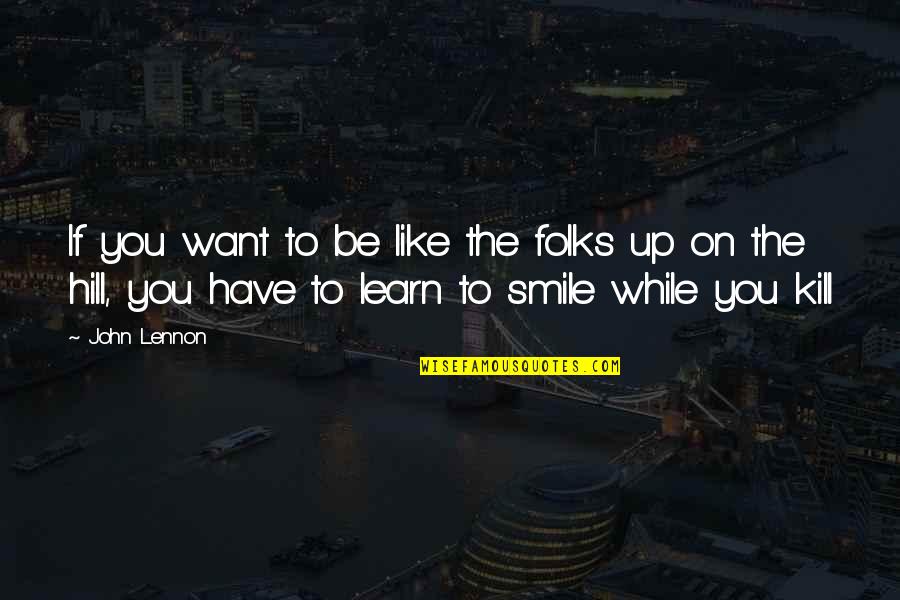 If you want to be like the folks up on the hill, you have to learn to smile while you kill —
John Lennon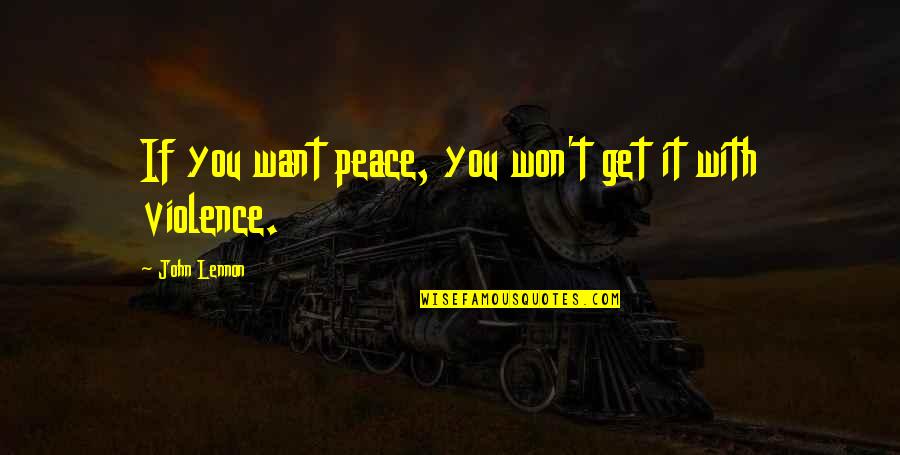 If you want peace, you won't get it with violence. —
John Lennon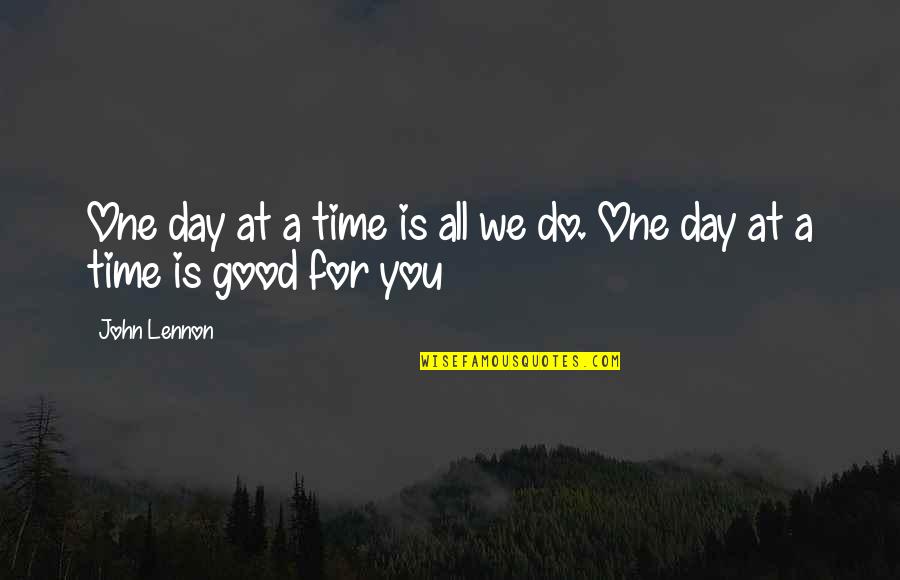 One day at a time is all we do. One day at a time is good for you —
John Lennon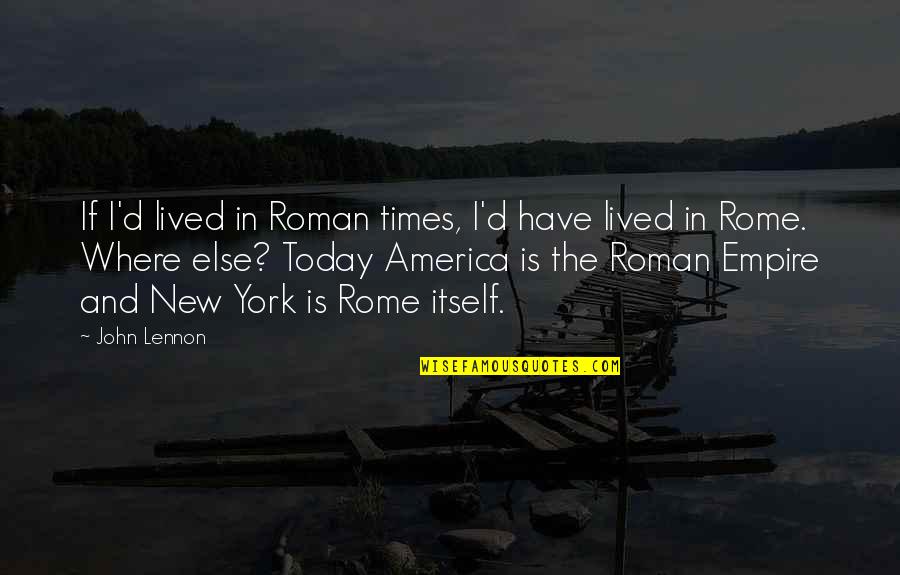 If I'd lived in Roman times, I'd have lived in Rome. Where else? Today America is the Roman Empire and New York is Rome itself. —
John Lennon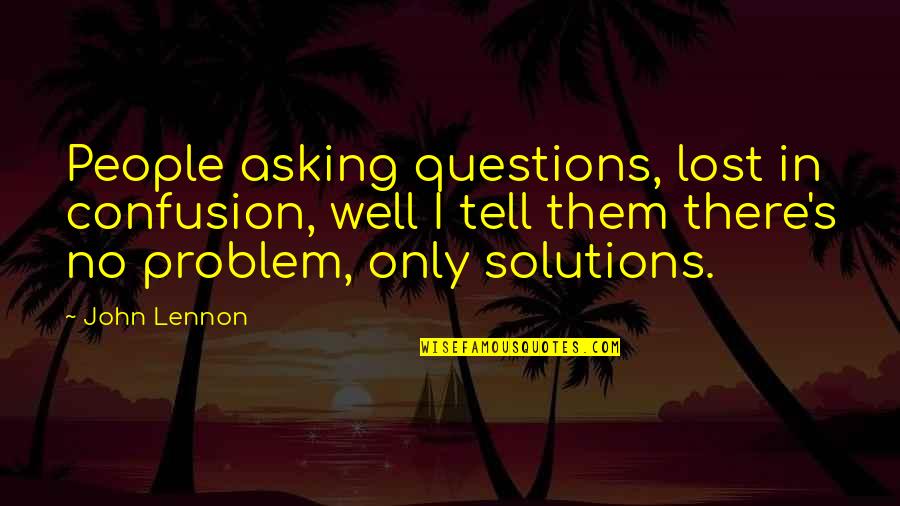 People asking questions, lost in confusion, well I tell them there's no problem, only solutions. —
John Lennon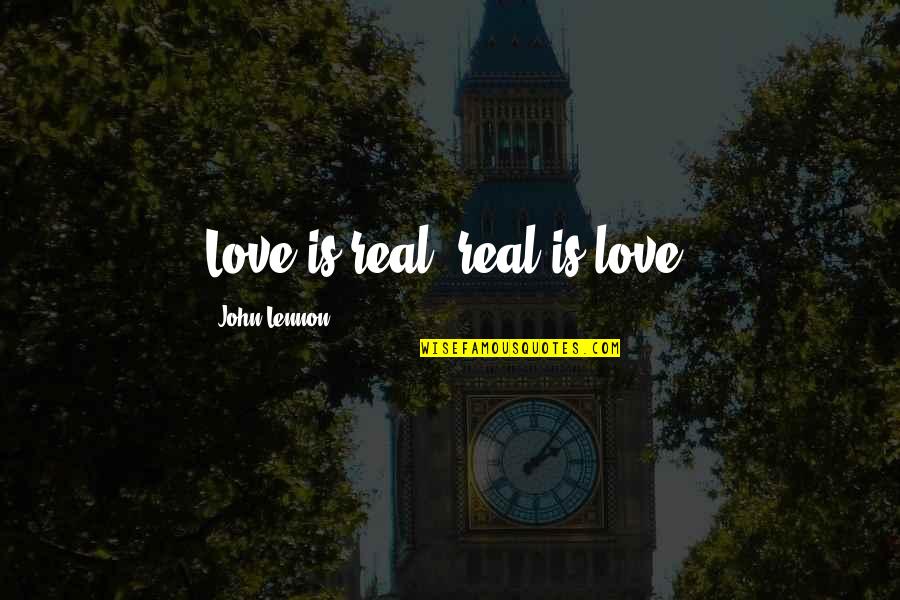 Love is real, real is love. —
John Lennon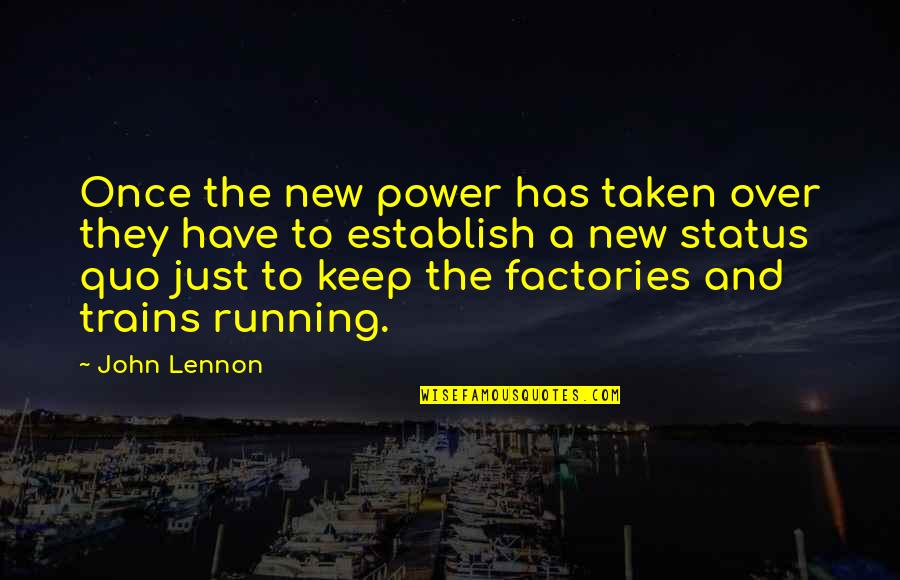 Once the new power has taken over they have to establish a new status quo just to keep the factories and trains running. —
John Lennon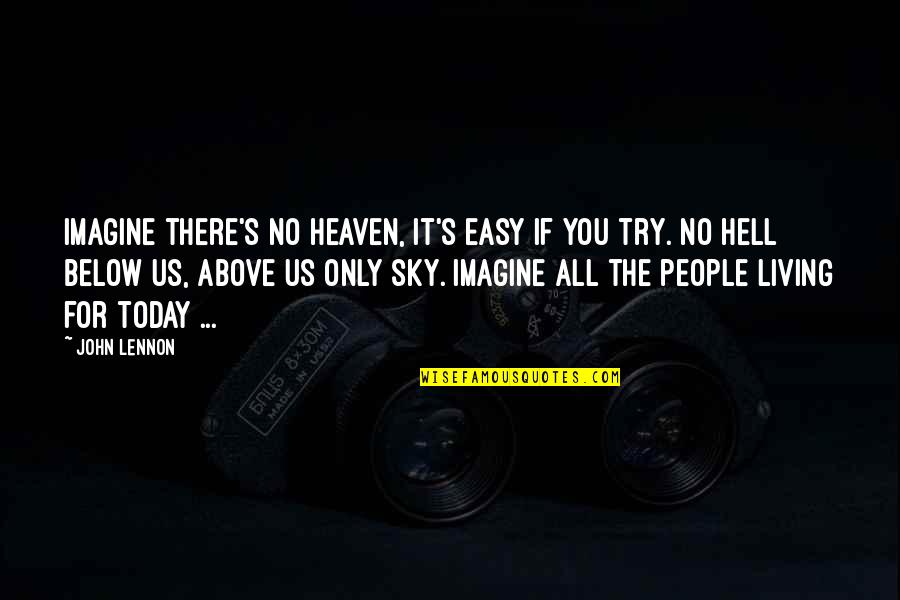 Imagine there's no heaven, it's easy if you try. No hell below us, above us only sky. Imagine all the people living for today ... —
John Lennon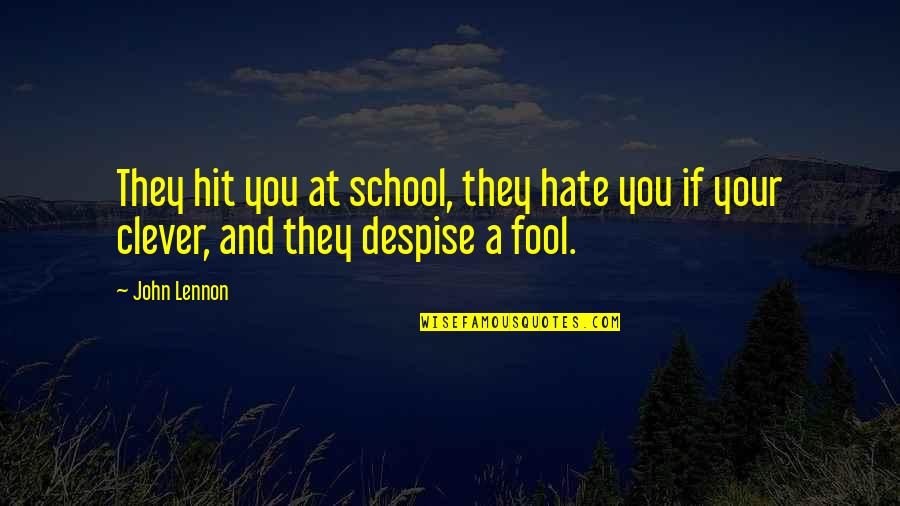 They hit you at school, they hate you if your clever, and they despise a fool. —
John Lennon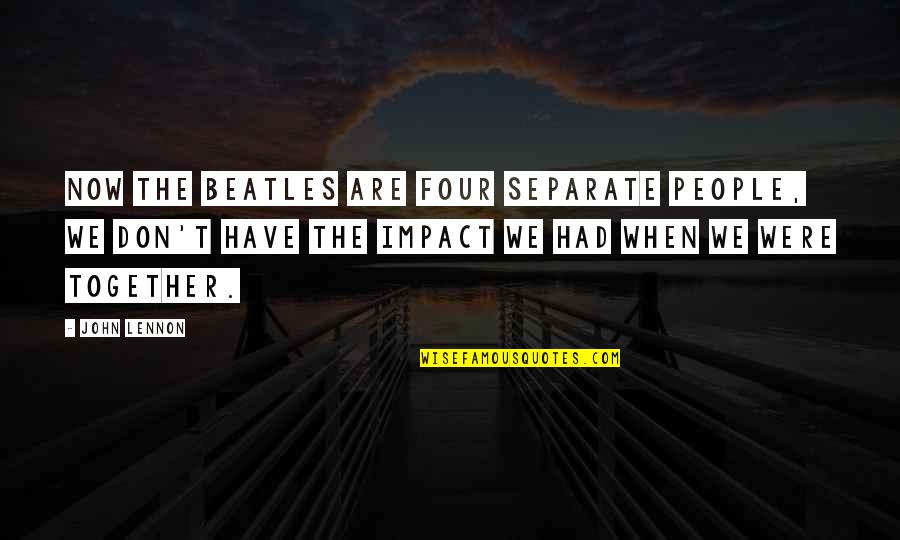 Now The Beatles are four separate people, we don't have the impact we had when we were together. —
John Lennon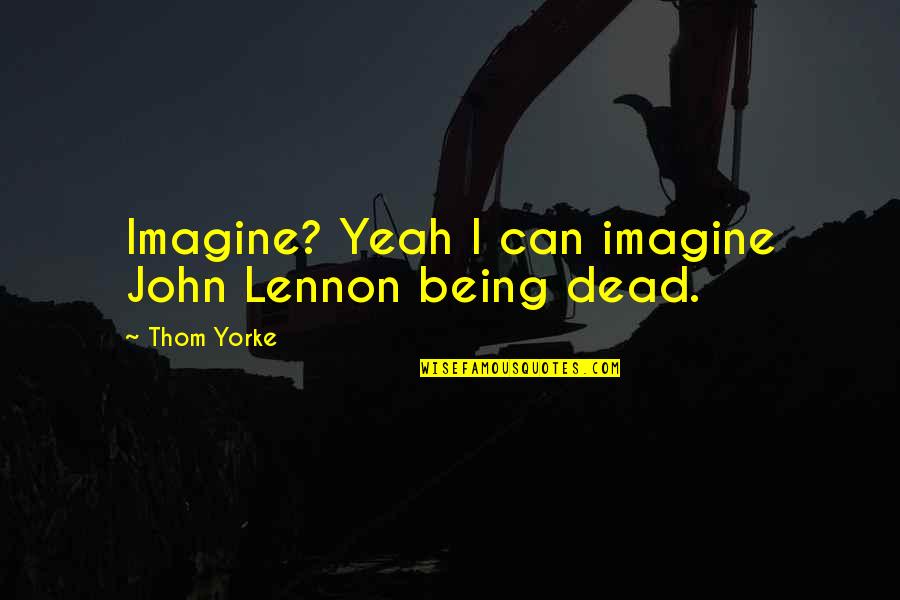 Imagine? Yeah I can imagine John Lennon being dead. —
Thom Yorke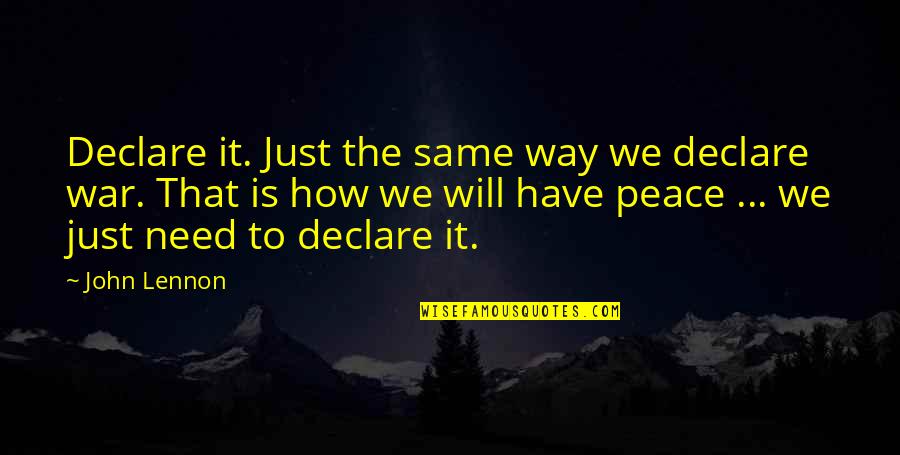 Declare it. Just the same way we declare war. That is how we will have peace ... we just need to declare it. —
John Lennon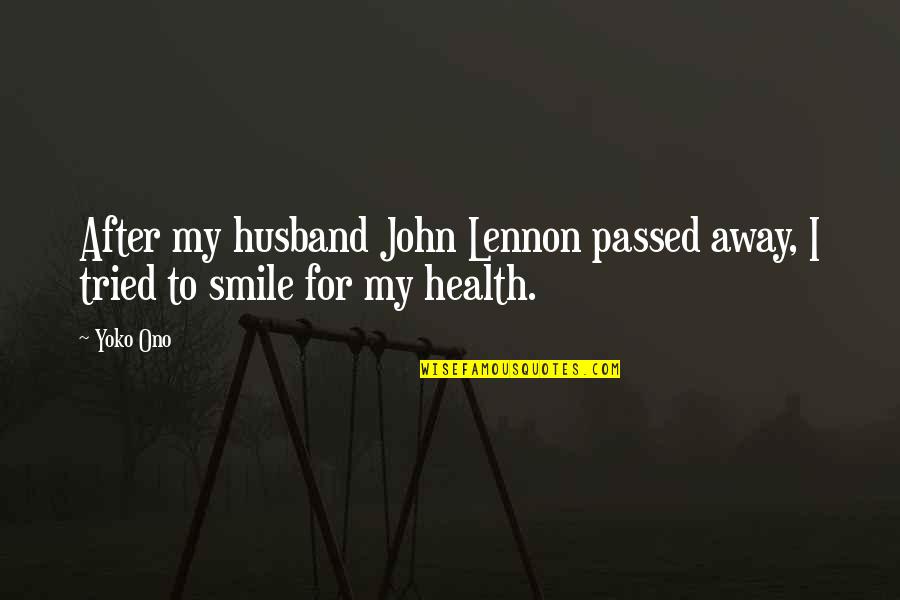 After my husband John Lennon passed away, I tried to smile for my health. —
Yoko Ono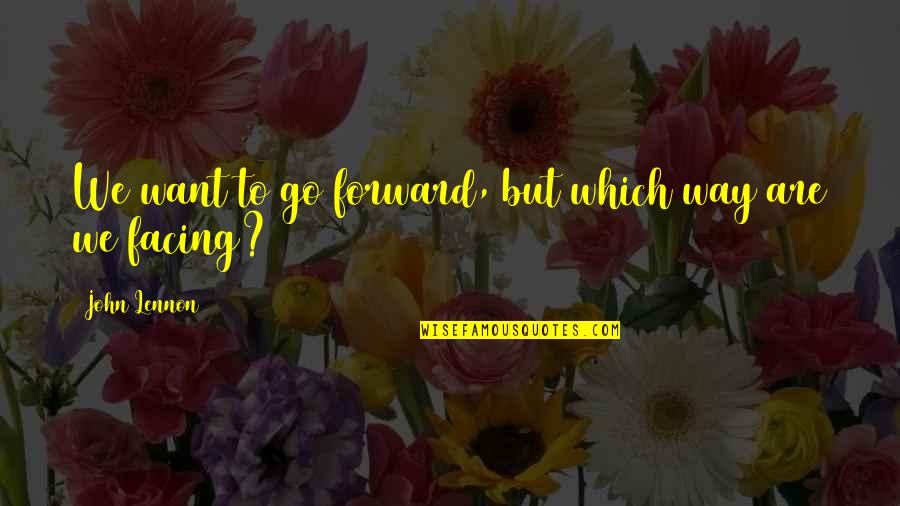 We want to go forward, but which way are we facing? —
John Lennon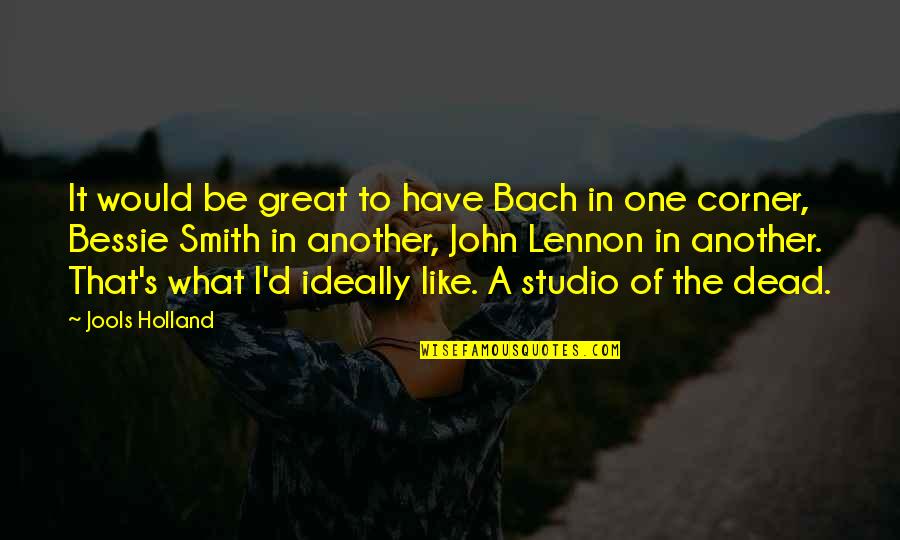 It would be great to have Bach in one corner, Bessie Smith in another, John Lennon in another. That's what I'd ideally like. A studio of the dead. —
Jools Holland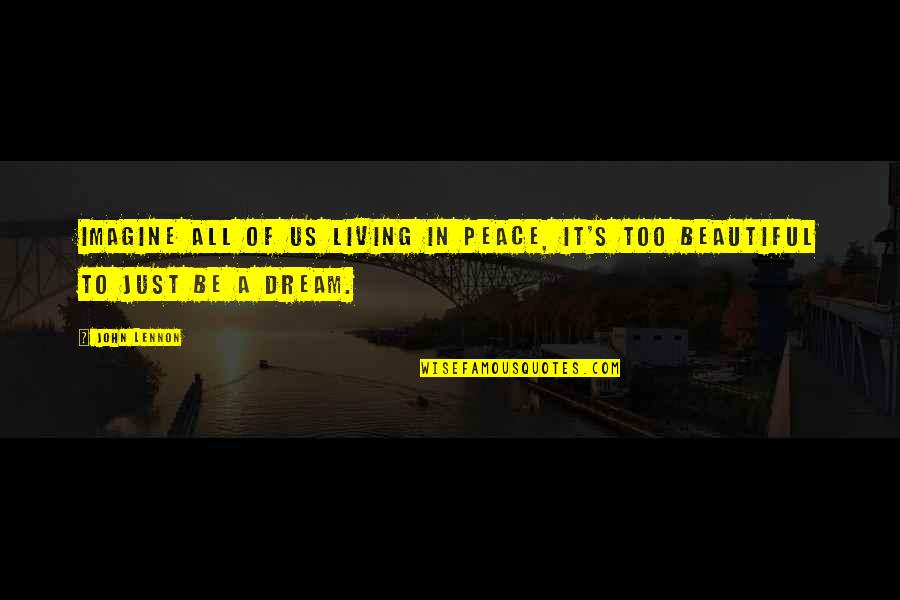 Imagine all of us living in peace, it's too beautiful to just be a dream. —
John Lennon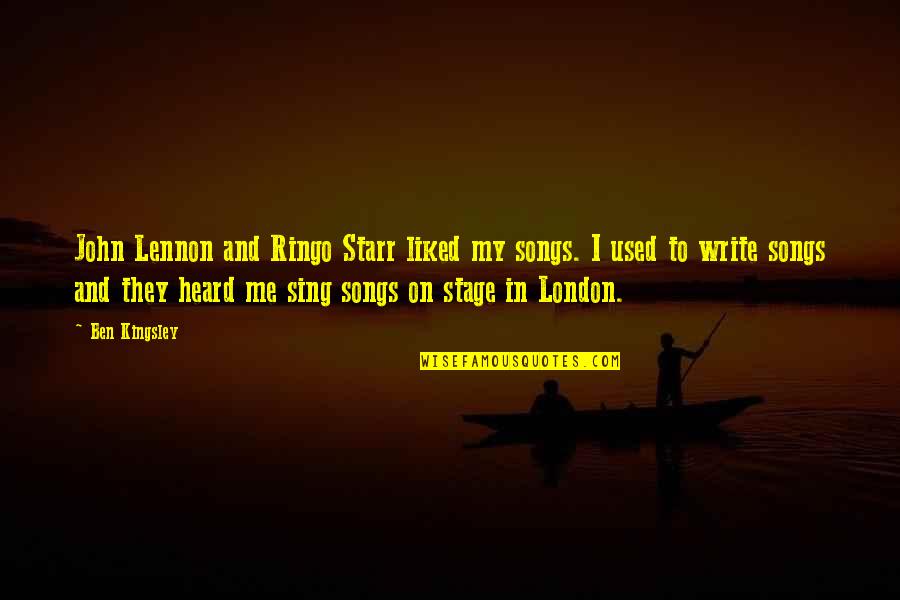 John Lennon and Ringo Starr liked my songs. I used to write songs and they heard me sing songs on stage in London. —
Ben Kingsley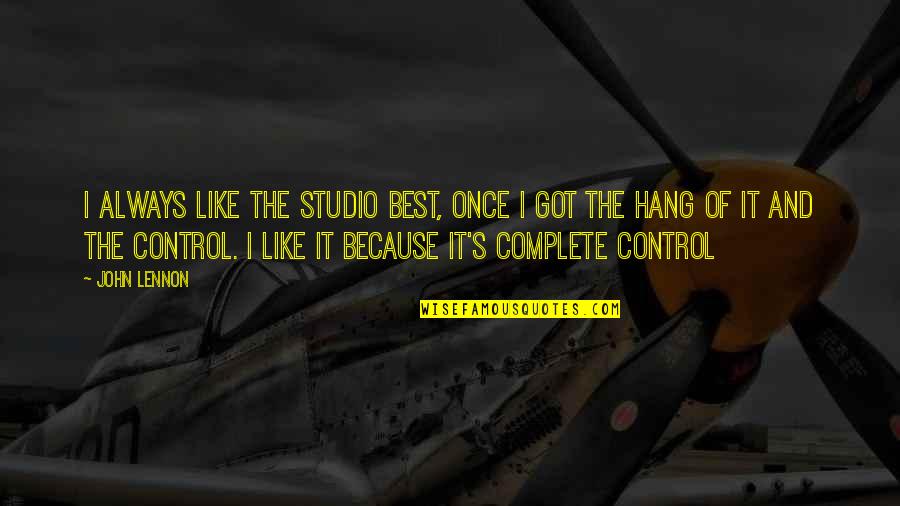 I always like the studio best, once I got the hang of it and the control. I like it because it's complete control —
John Lennon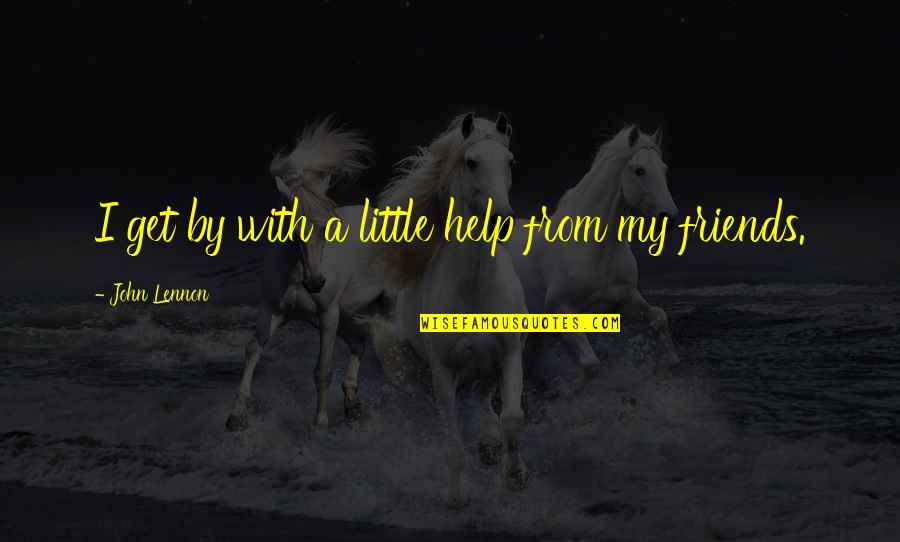 I get by with a little help from my friends. —
John Lennon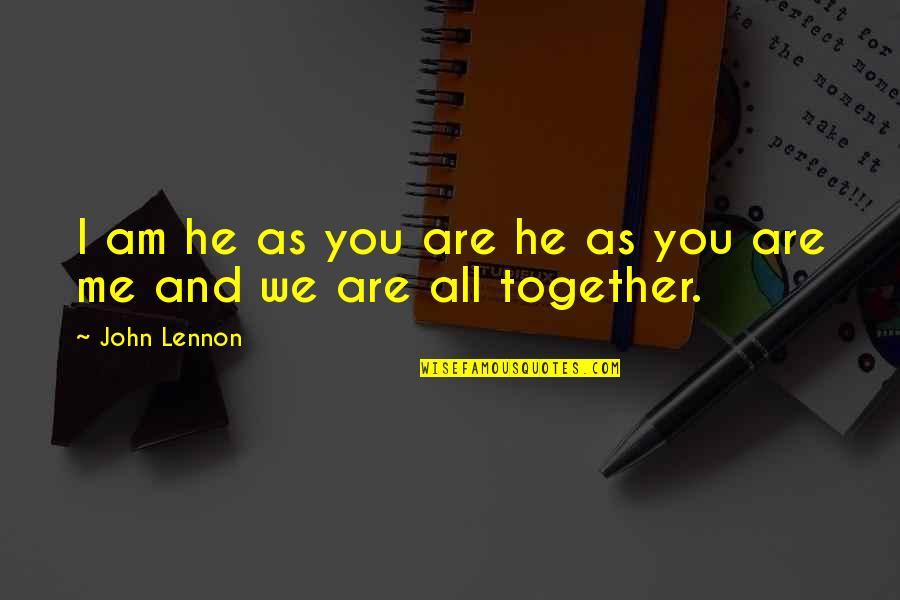 I am he as you are he as you are me and we are all together. —
John Lennon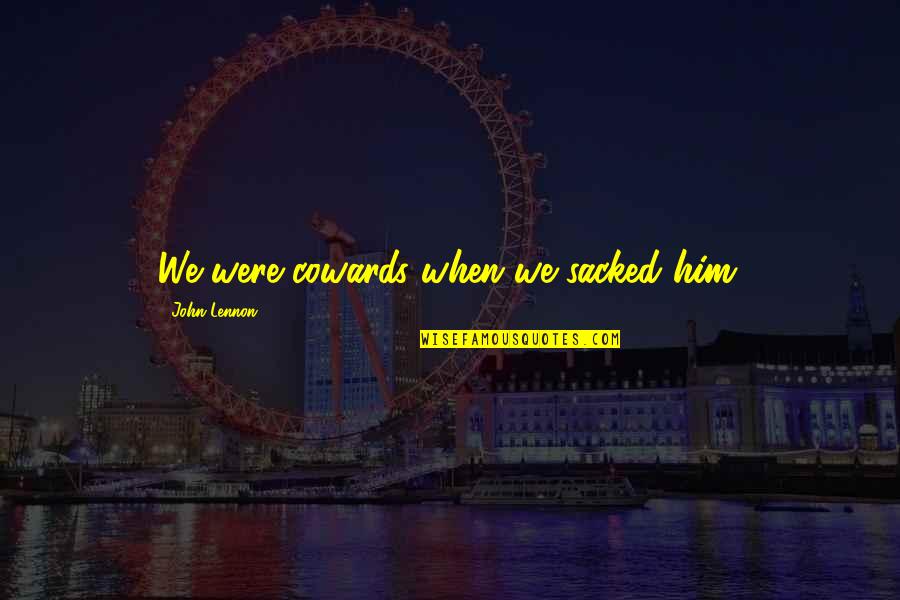 We were cowards when we sacked him. —
John Lennon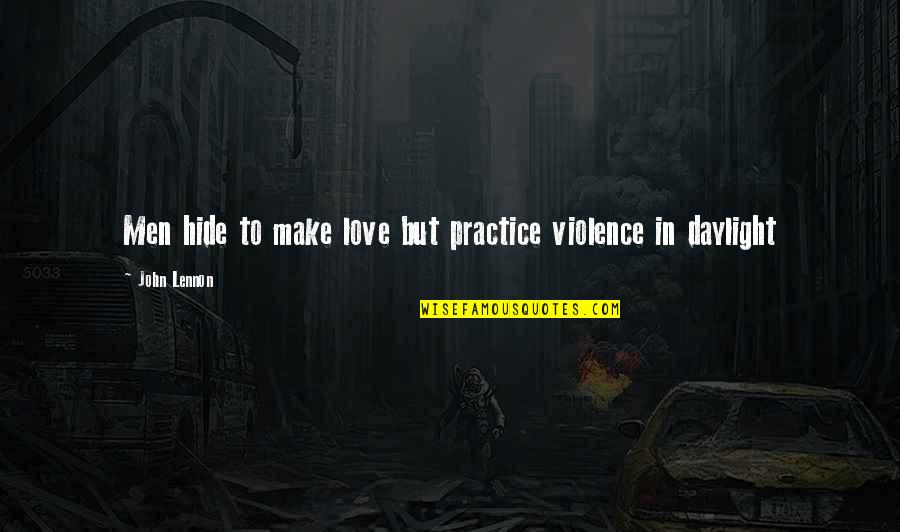 Men hide to make love but practice violence in daylight —
John Lennon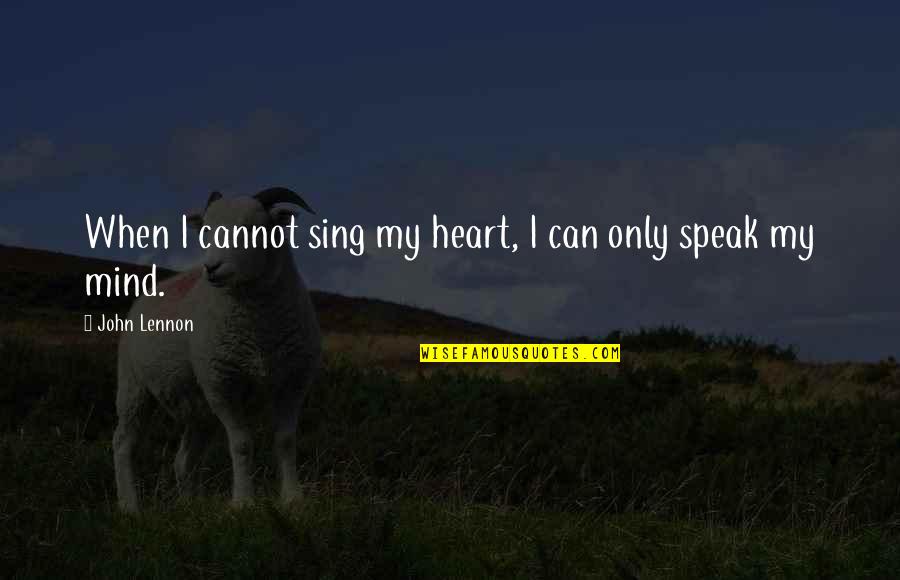 When I cannot sing my heart, I can only speak my mind. —
John Lennon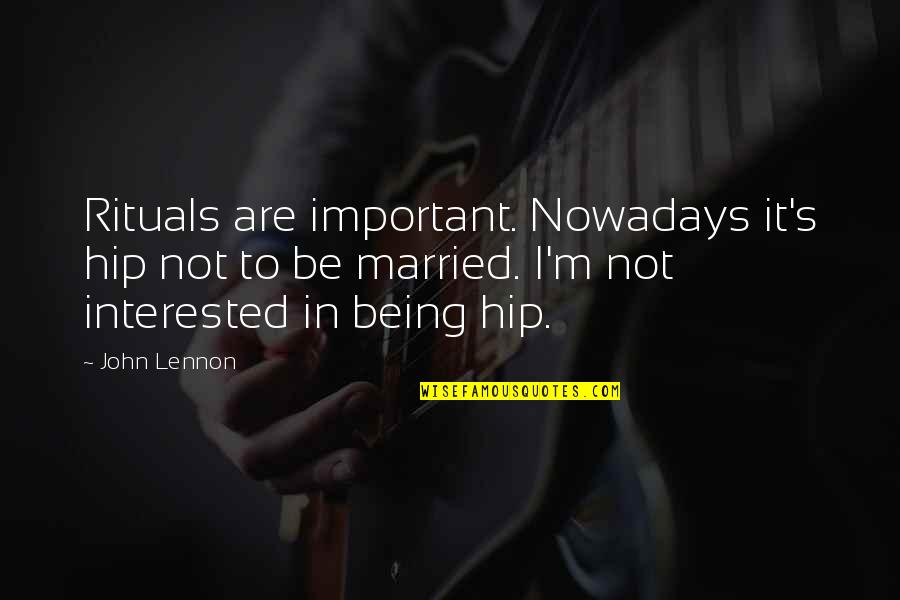 Rituals are important. Nowadays it's hip not to be married. I'm not interested in being hip. —
John Lennon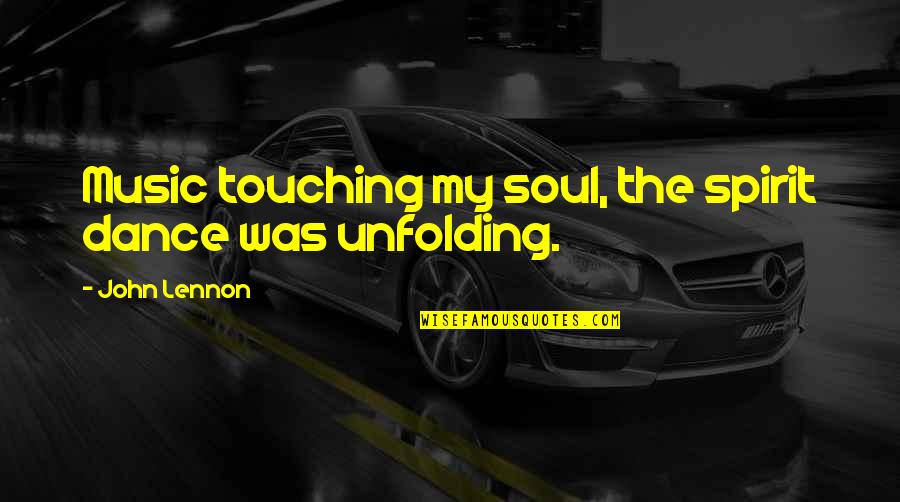 Music touching my soul, the spirit dance was unfolding. —
John Lennon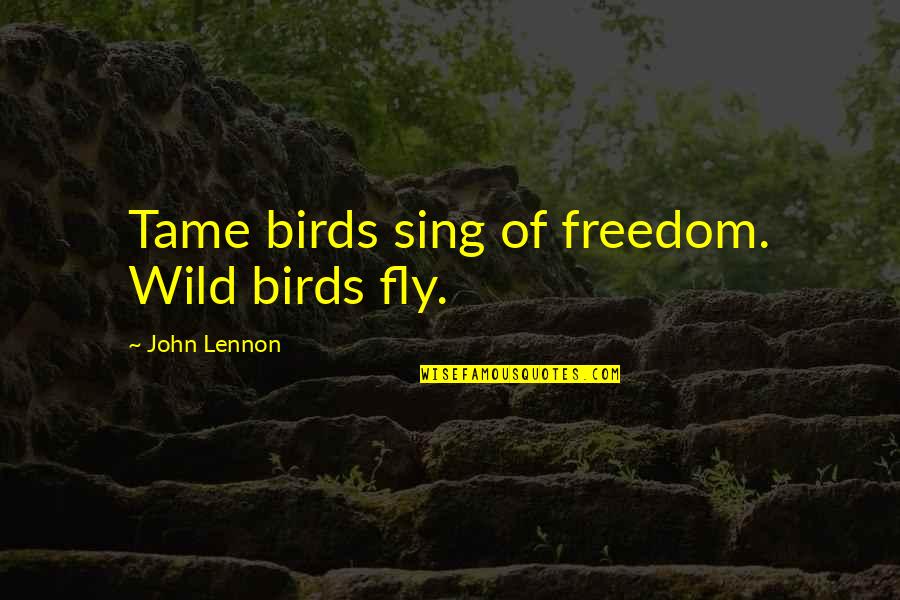 Tame birds sing of freedom. Wild birds fly. —
John Lennon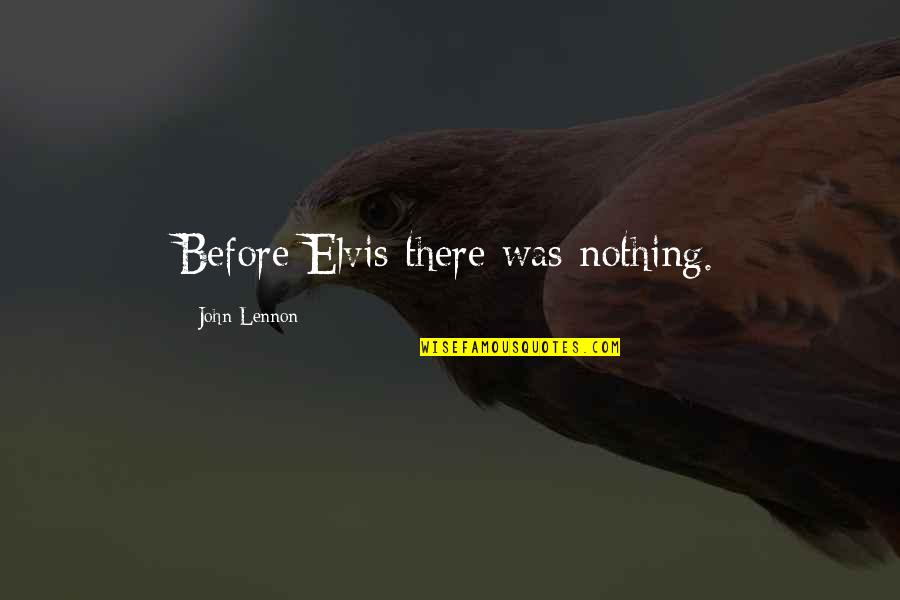 Before Elvis there was nothing. —
John Lennon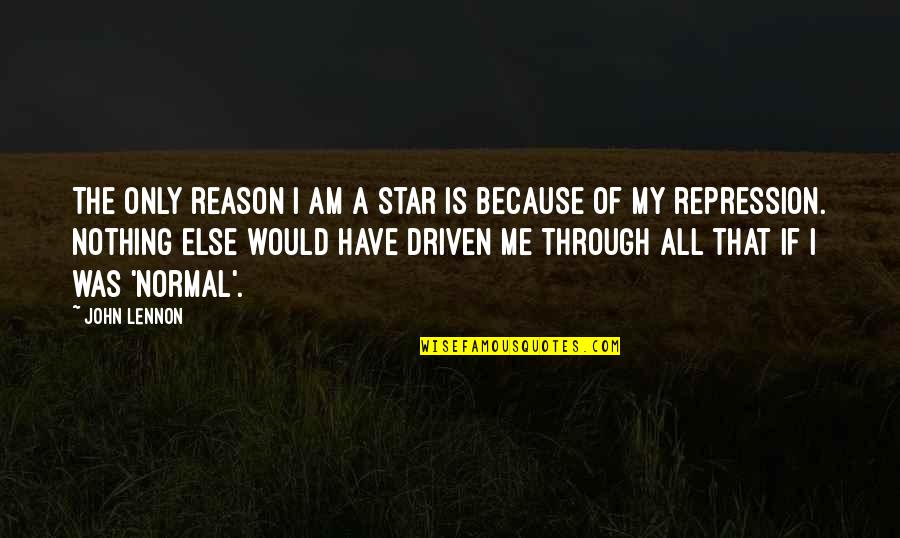 The only reason I am a star is because of my repression. Nothing else would have driven me through all that if I was 'normal'. —
John Lennon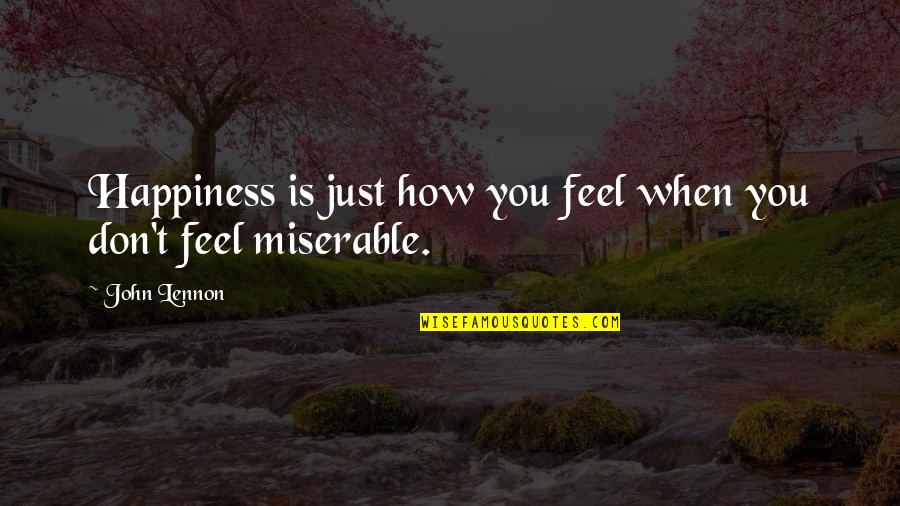 Happiness is just how you feel when you don't feel miserable. —
John Lennon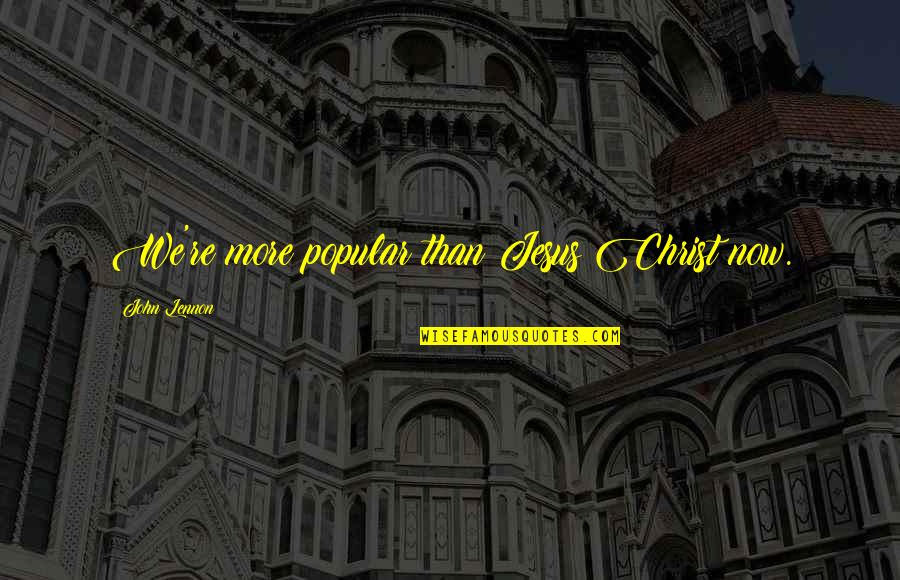 We're more popular than Jesus Christ now. —
John Lennon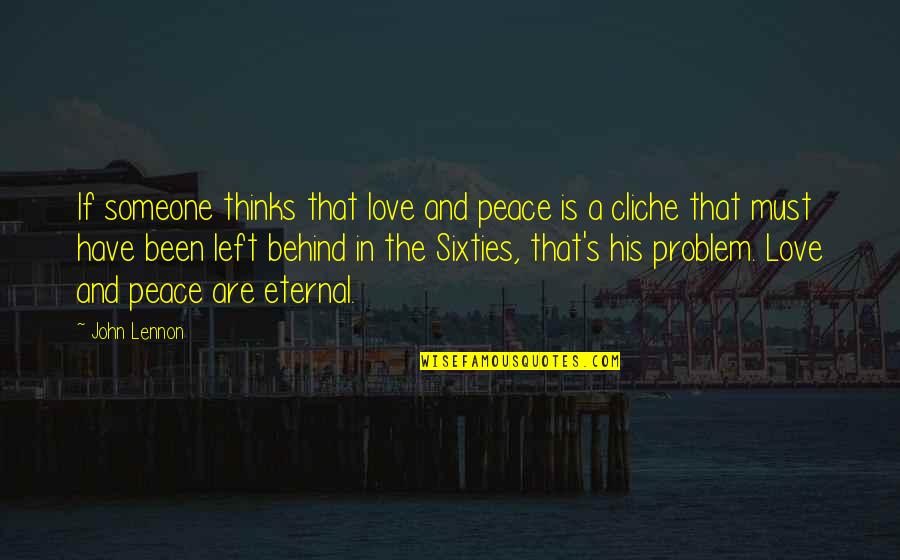 If someone thinks that love and peace is a cliche that must have been left behind in the Sixties, that's his problem. Love and peace are eternal. —
John Lennon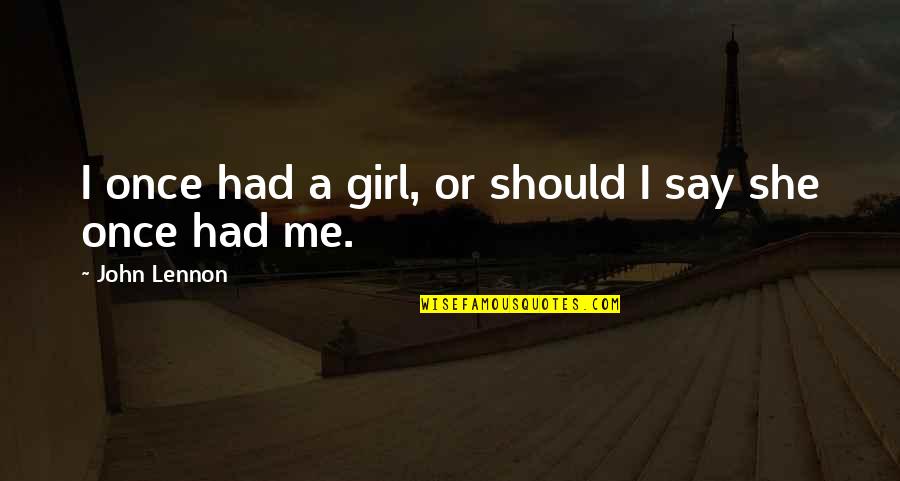 I once had a girl, or should I say she once had me. —
John Lennon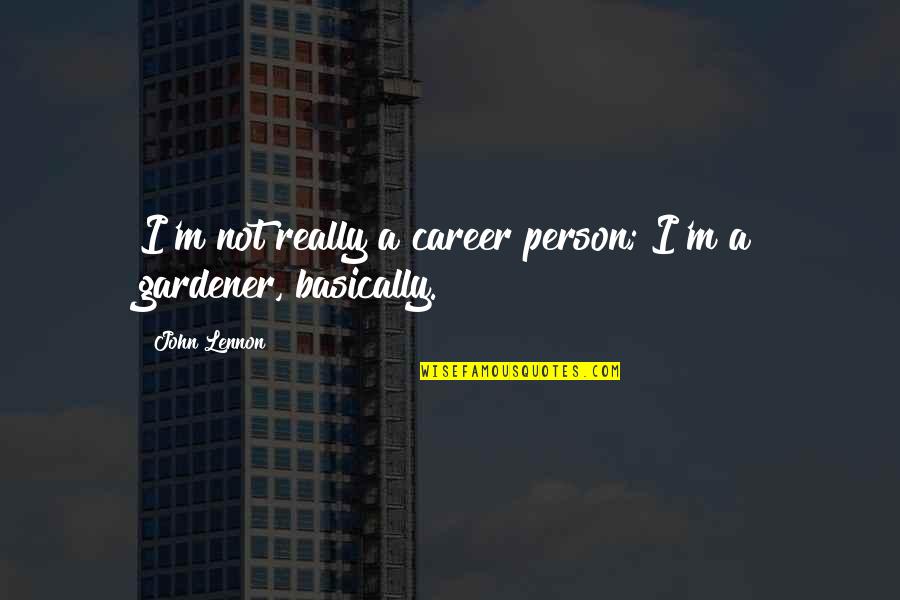 I'm not really a career person; I'm a gardener, basically. —
John Lennon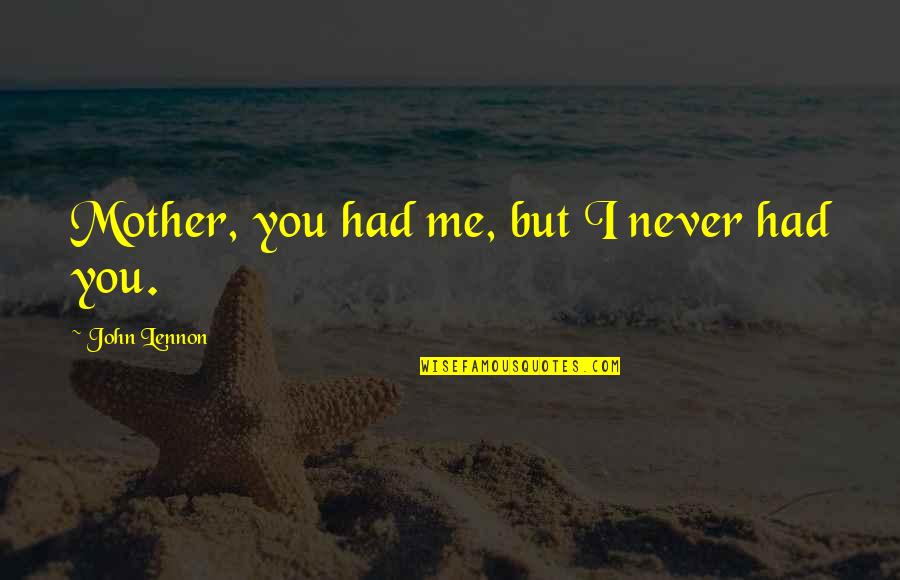 Mother, you had me, but I never had you. —
John Lennon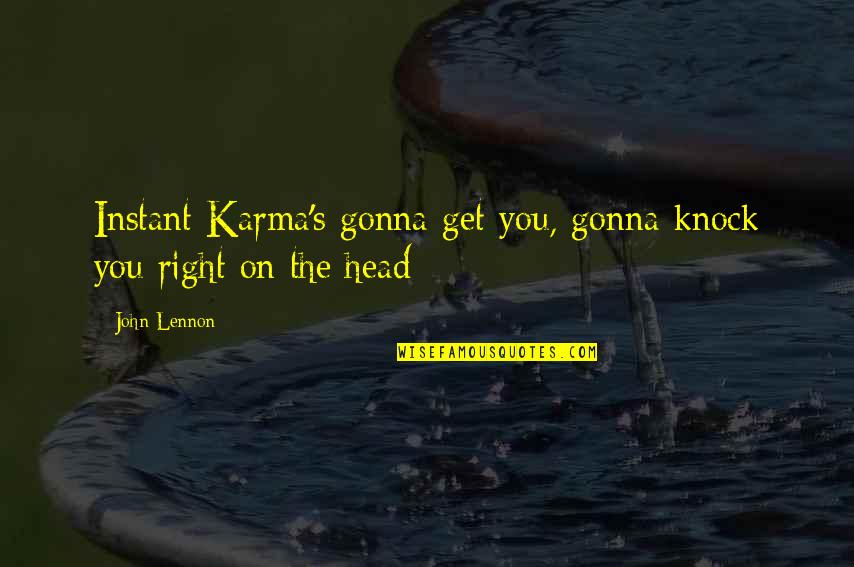 Instant Karma's gonna get you, gonna knock you right on the head —
John Lennon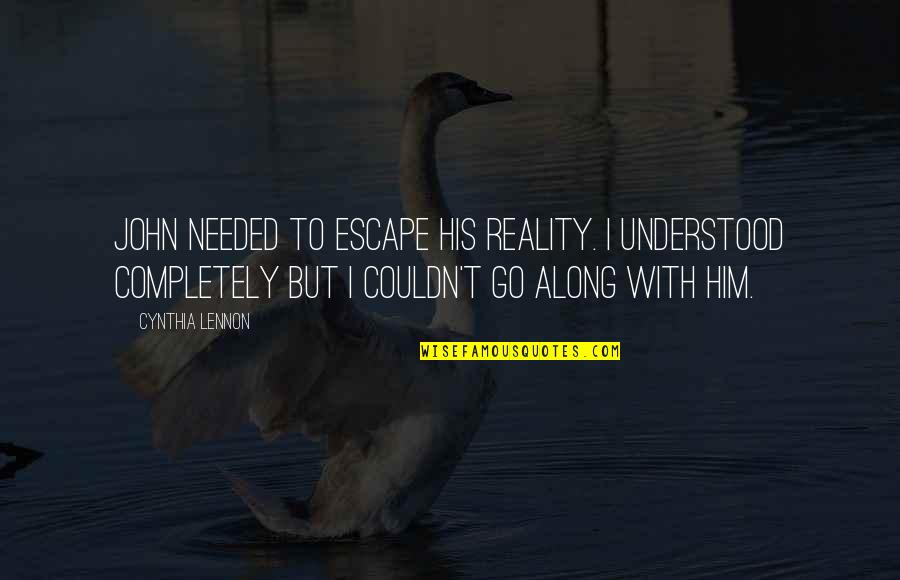 John needed to escape his reality. I understood completely but I couldn't go along with him. —
Cynthia Lennon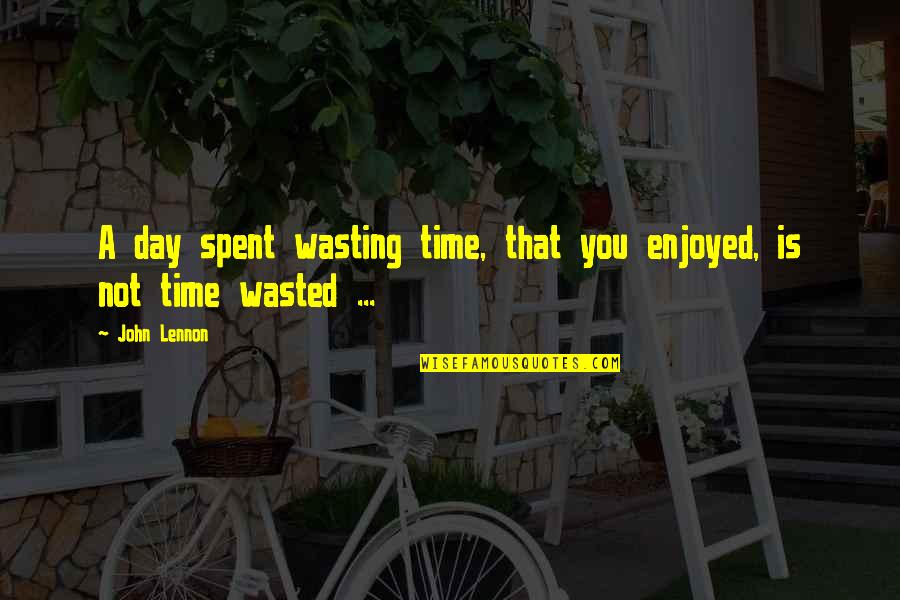 A day spent wasting time, that you enjoyed, is not time wasted ... —
John Lennon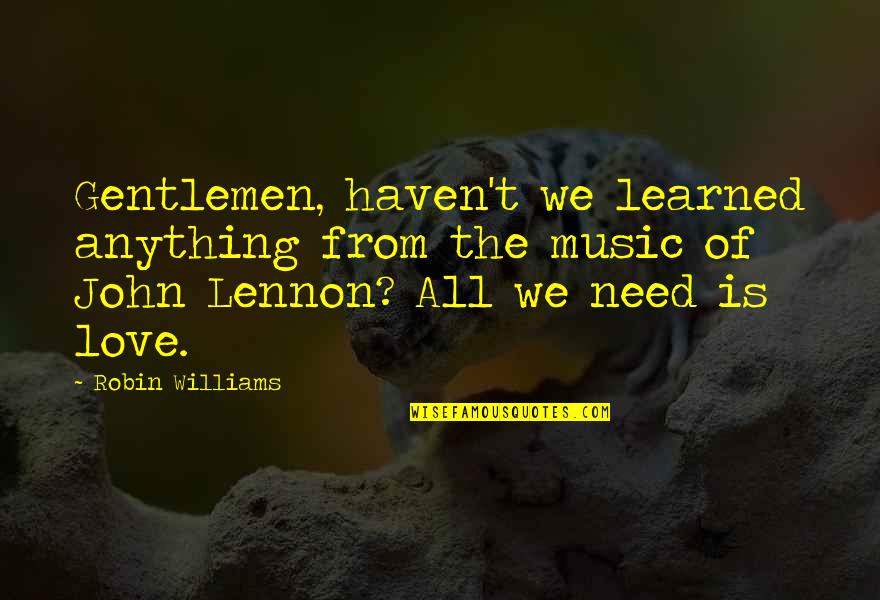 Gentlemen, haven't we learned anything from the music of John Lennon? All we need is love. —
Robin Williams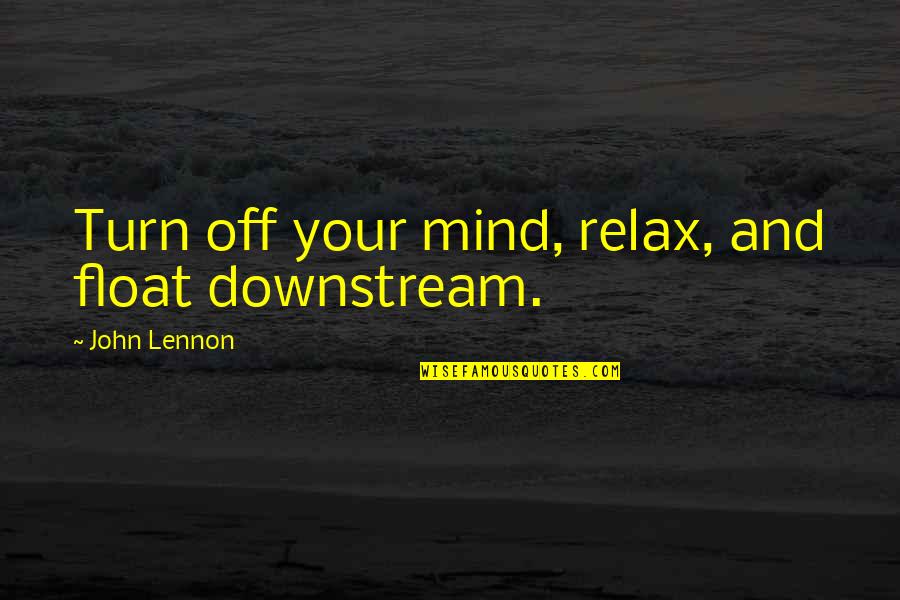 Turn off your mind, relax, and float downstream. —
John Lennon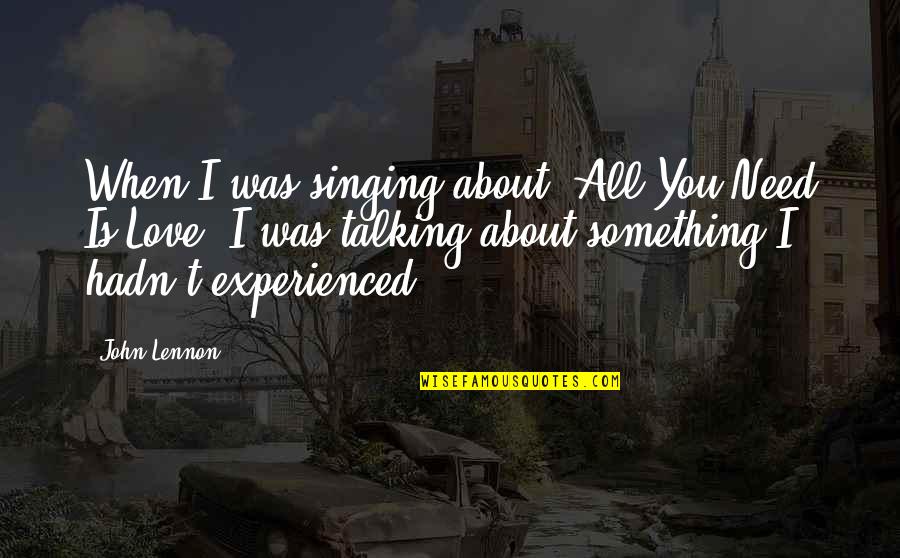 When I was singing about 'All You Need Is Love' I was talking about something I hadn't experienced. —
John Lennon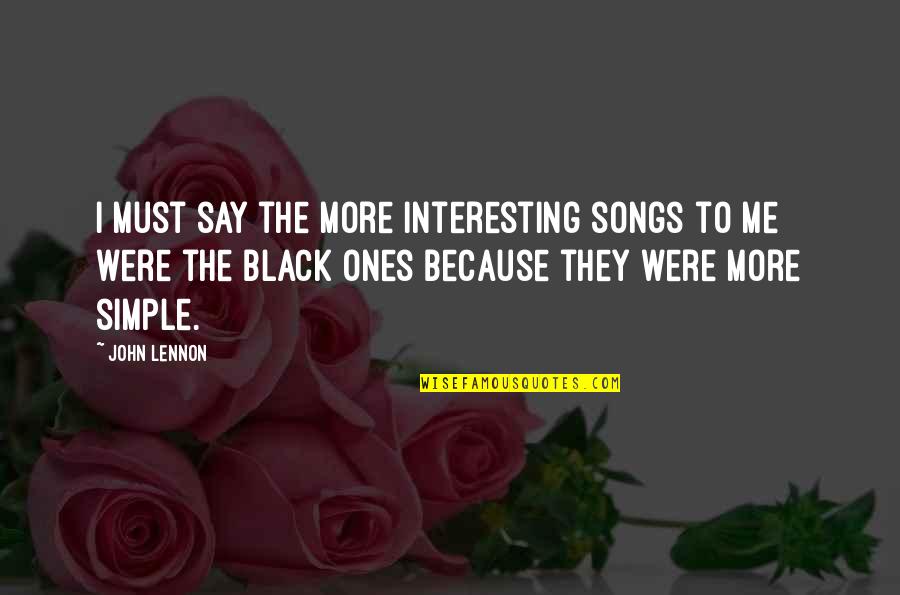 I must say the more interesting songs to me were the black ones because they were more simple. —
John Lennon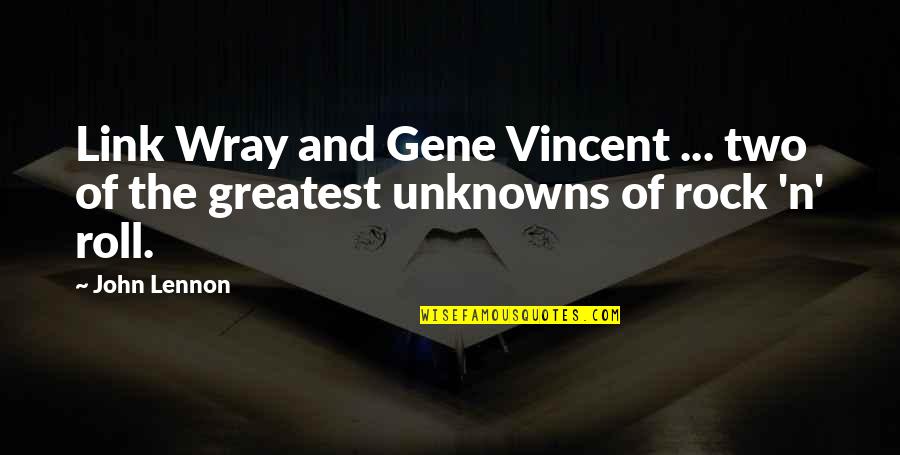 Link Wray and Gene Vincent ... two of the greatest unknowns of rock 'n' roll. —
John Lennon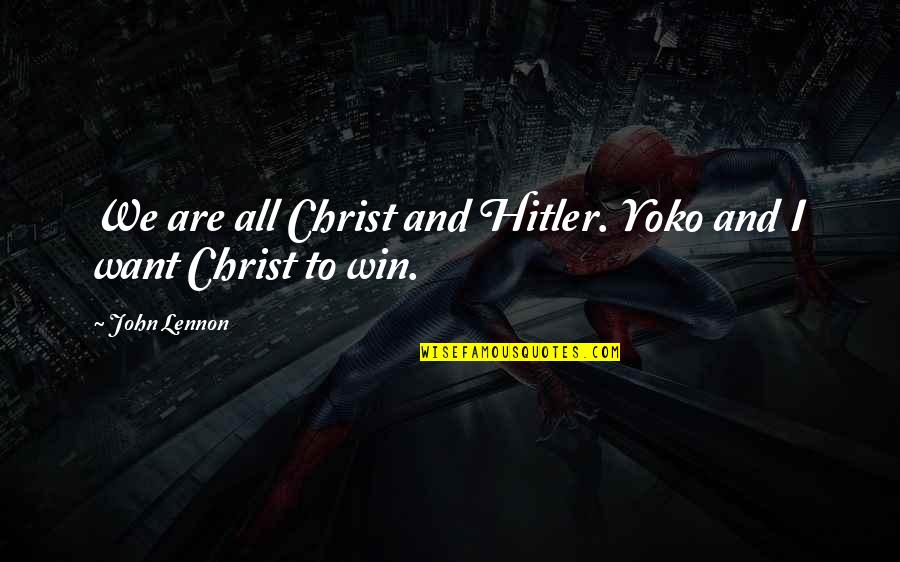 We are all Christ and Hitler. Yoko and I want Christ to win. —
John Lennon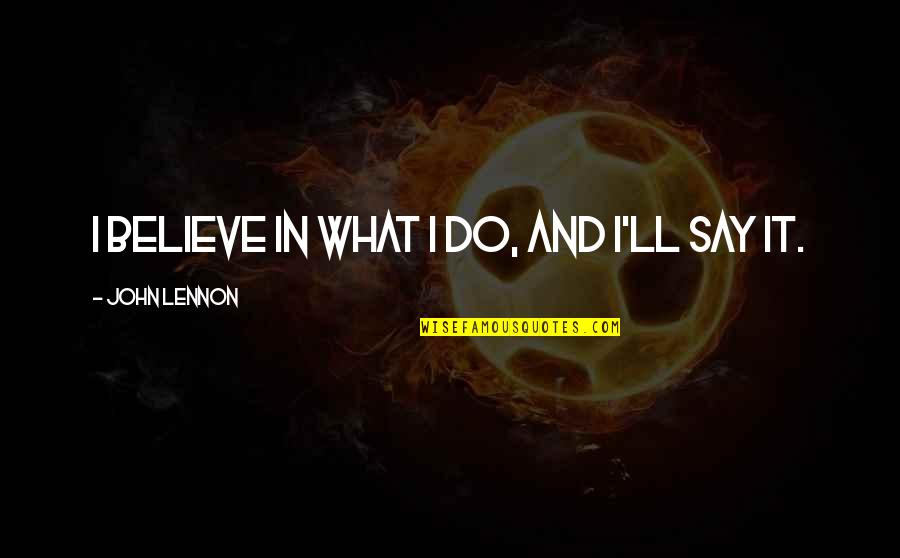 I believe in what I do, and I'll say it. —
John Lennon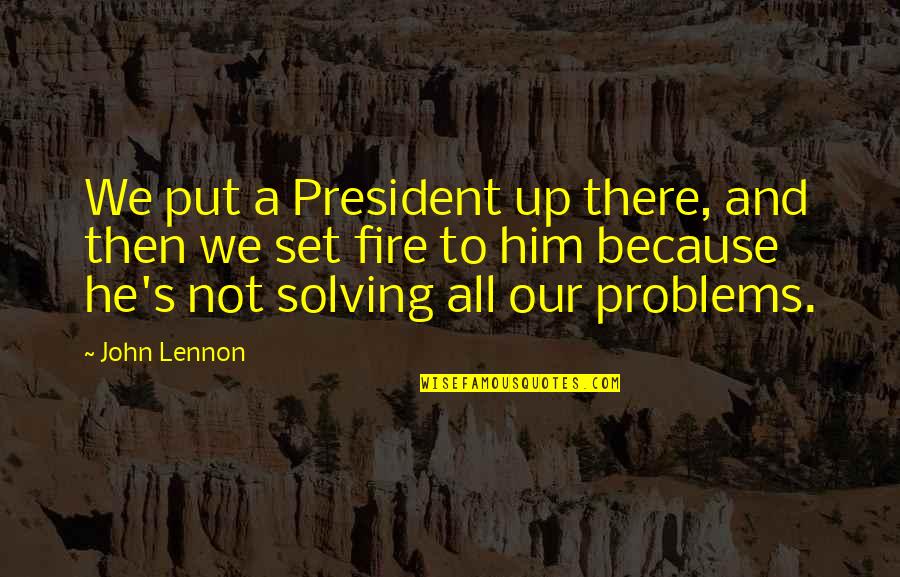 We put a President up there, and then we set fire to him because he's not solving all our problems. —
John Lennon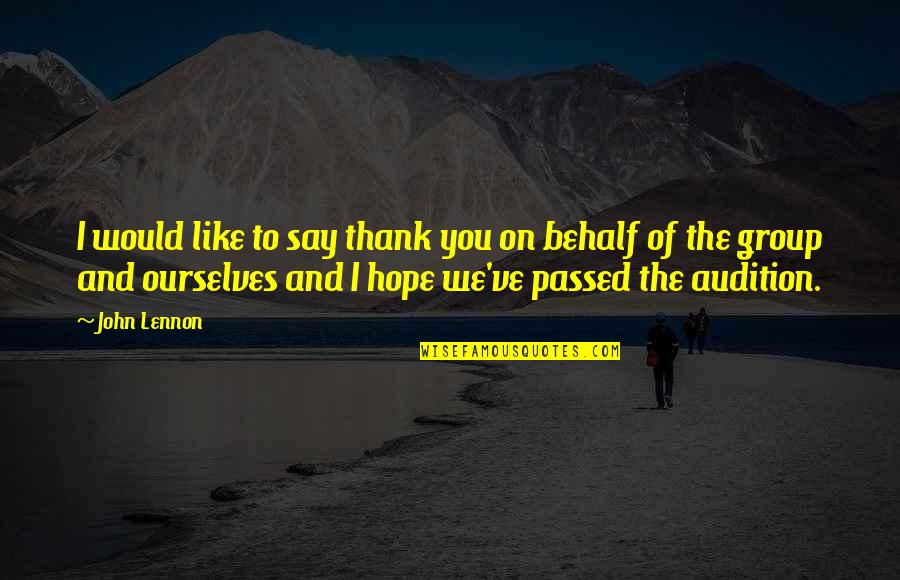 I would like to say thank you on behalf of the group and ourselves and I hope we've passed the audition. —
John Lennon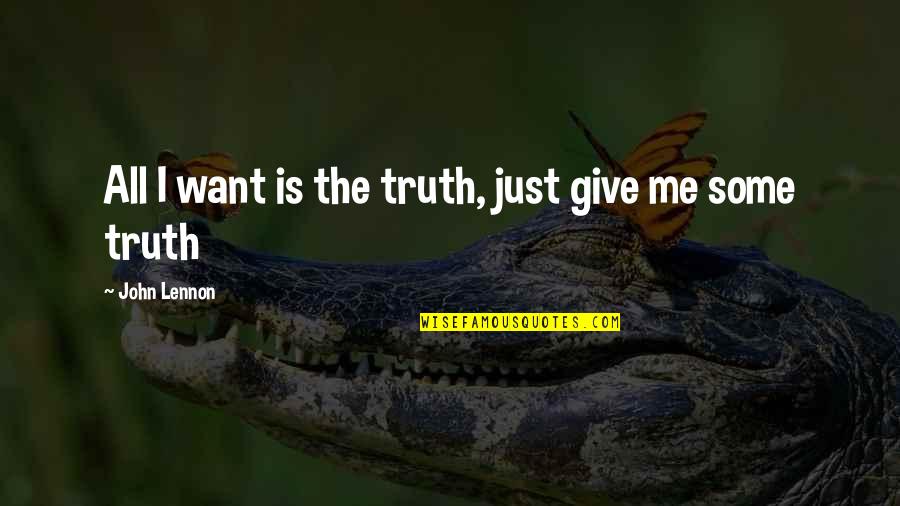 All I want is the truth, just give me some truth —
John Lennon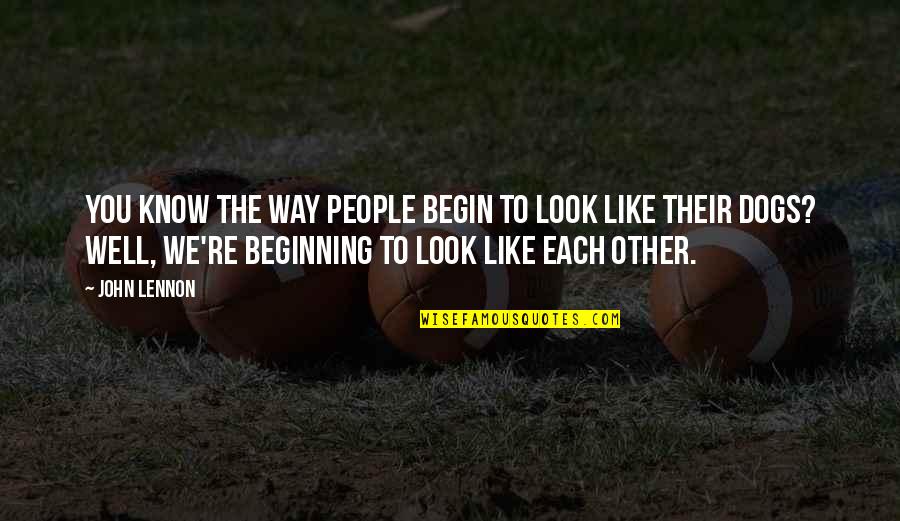 You know the way people begin to look like their dogs? Well, we're beginning to look like each other. —
John Lennon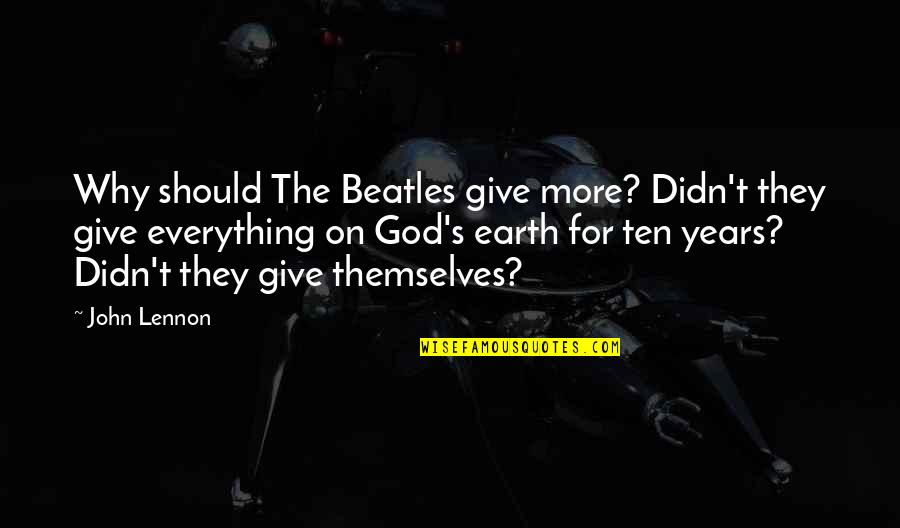 Why should The Beatles give more? Didn't they give everything on God's earth for ten years? Didn't they give themselves? —
John Lennon
I was the walrus, but now I am John ... and so my friends, you'll just have to carry on. The dream is over. —
John Lennon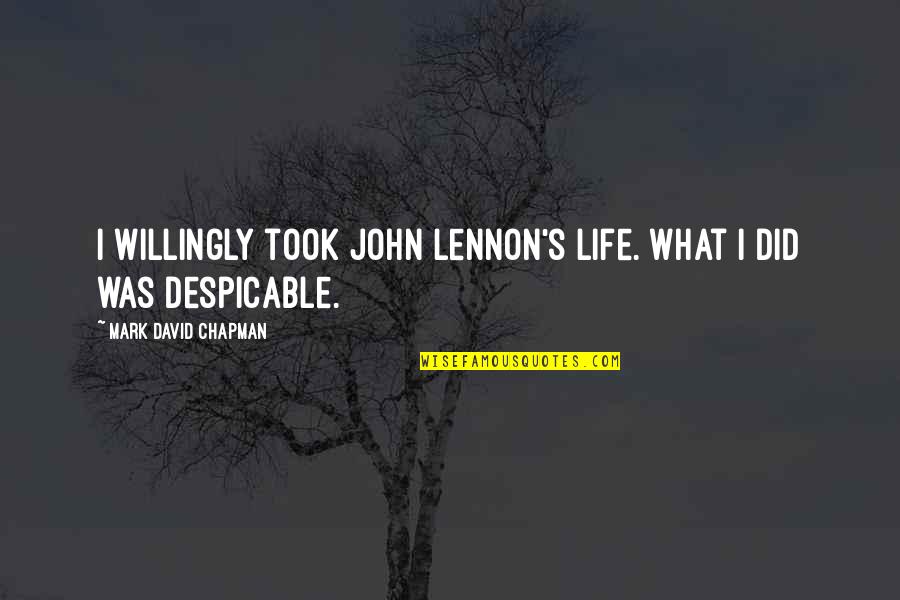 I willingly took John Lennon's life. What I did was despicable. —
Mark David Chapman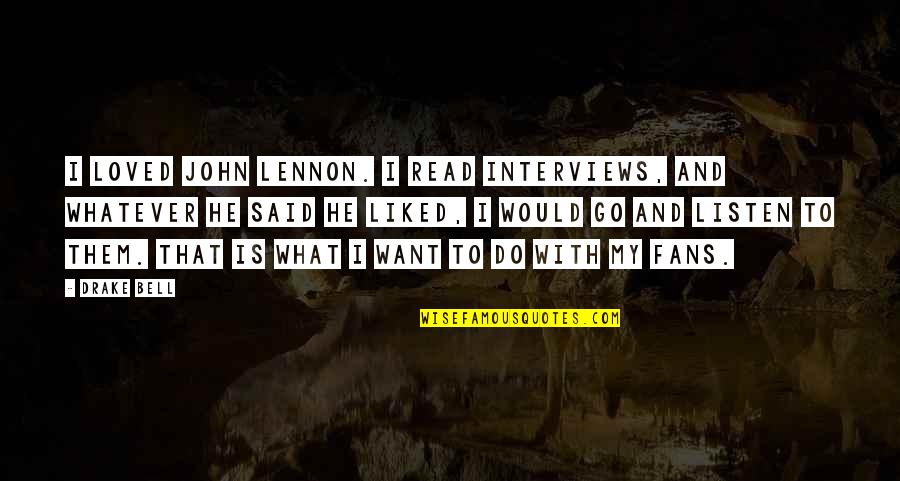 I loved John Lennon. I read interviews, and whatever he said he liked, I would go and listen to them. That is what I want to do with my fans. —
Drake Bell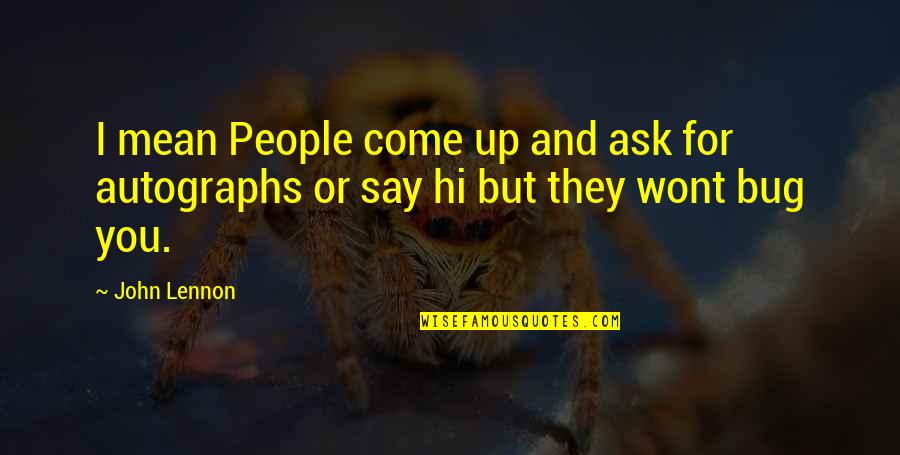 I mean People come up and ask for autographs or say hi but they wont bug you. —
John Lennon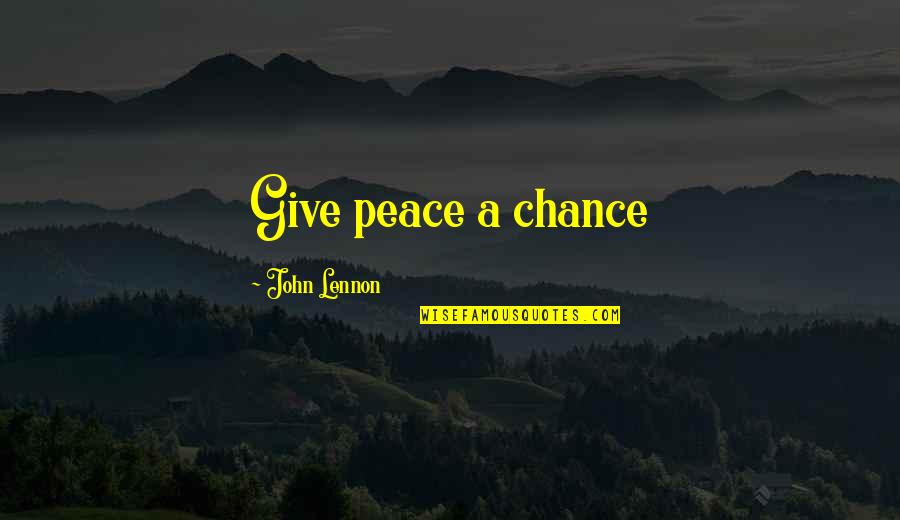 Give peace a chance —
John Lennon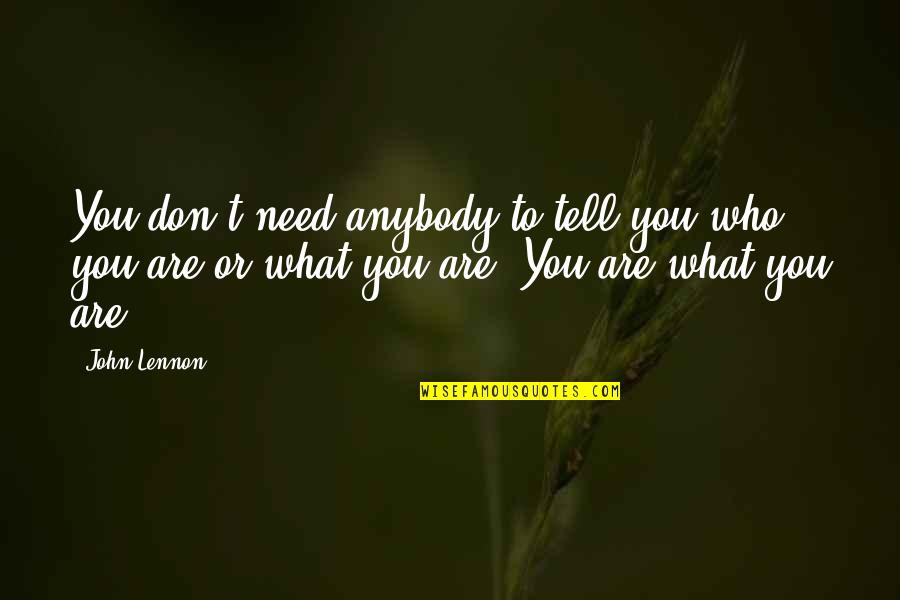 You don't need anybody to tell you who you are or what you are. You are what you are! —
John Lennon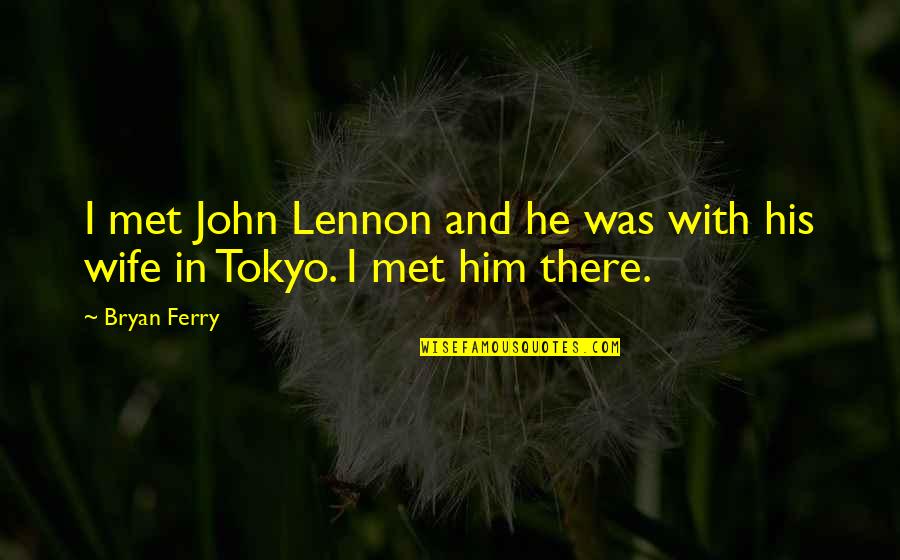 I met John Lennon and he was with his wife in Tokyo. I met him there. —
Bryan Ferry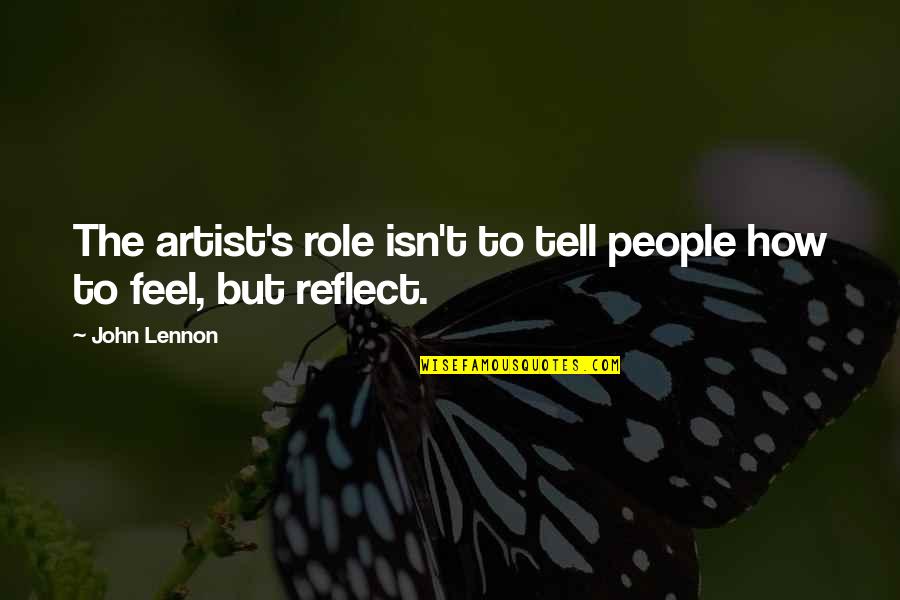 The artist's role isn't to tell people how to feel, but reflect. —
John Lennon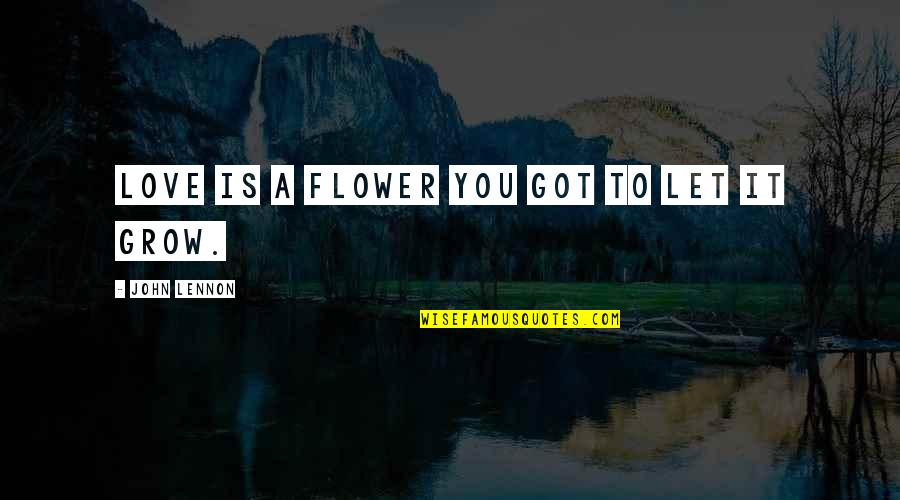 Love is a flower you got to let it grow. —
John Lennon