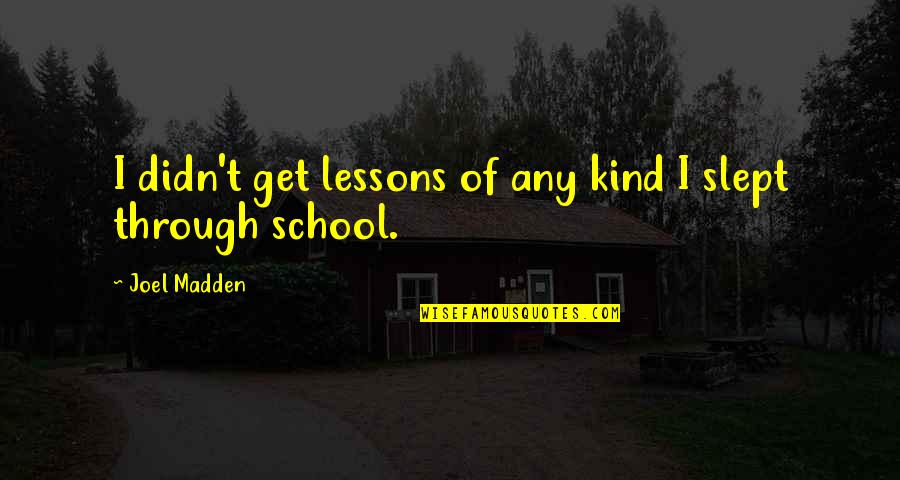 I didn't get lessons of any kind I slept through school.
—
Joel Madden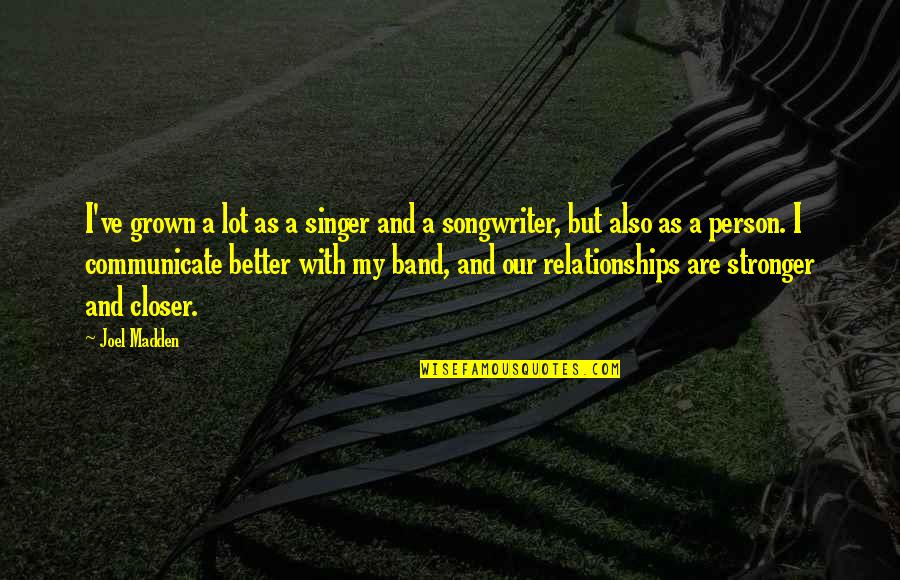 I've grown a lot as a singer and a songwriter, but also as a person. I communicate better with my band, and our relationships are stronger and closer.
—
Joel Madden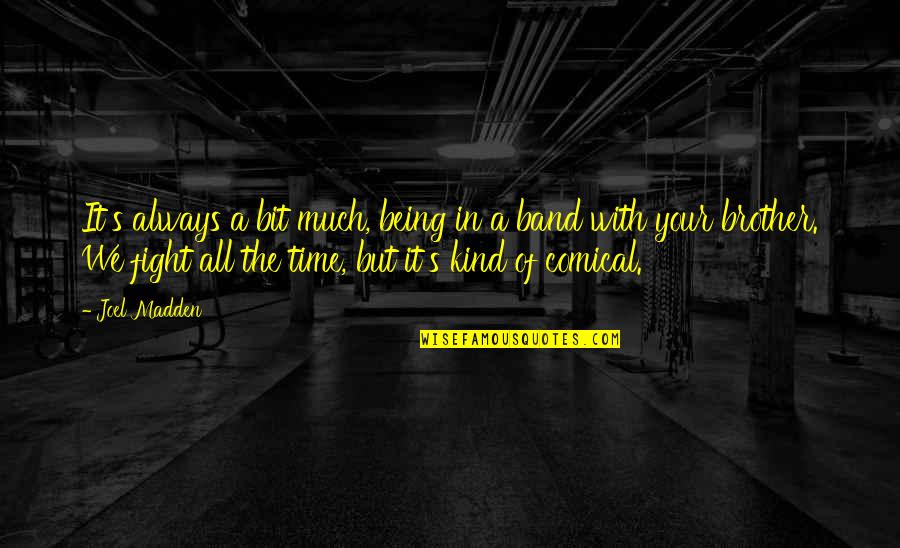 It's always a bit much, being in a band with your brother. We fight all the time, but it's kind of comical.
—
Joel Madden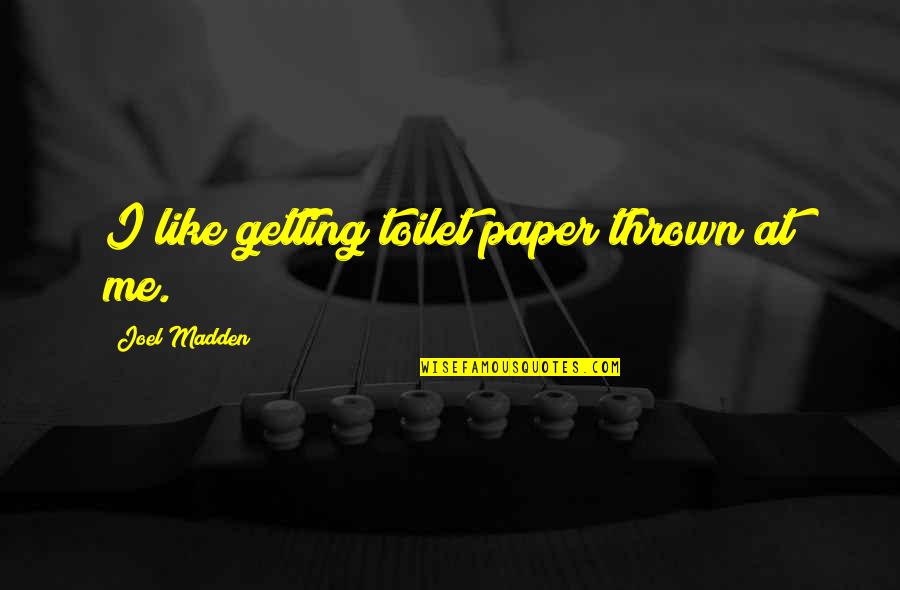 I like getting toilet paper thrown at me.
—
Joel Madden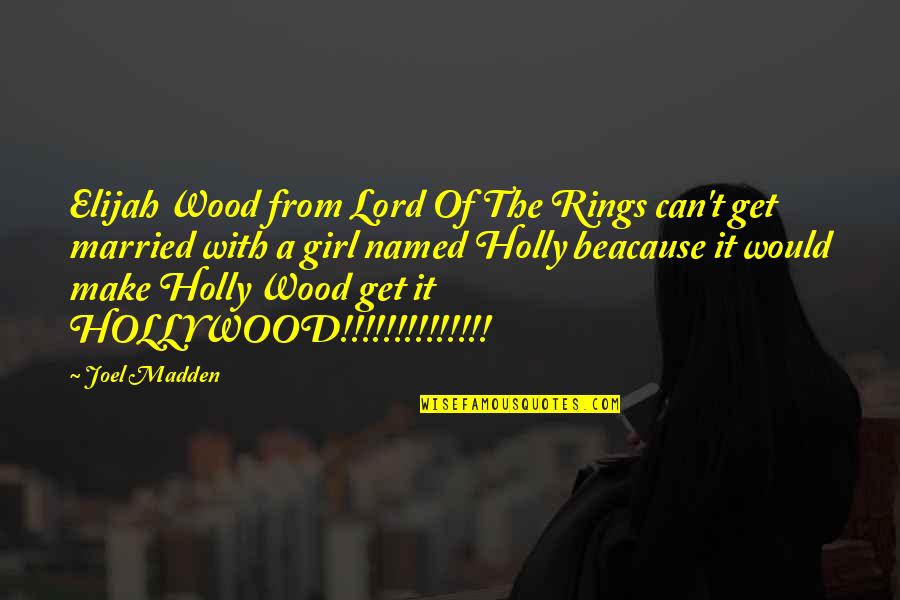 Elijah Wood from Lord Of The Rings can't get married with a girl named Holly beacause it would make Holly Wood get it HOLLYWOOD!!!!!!!!!!!!!!
—
Joel Madden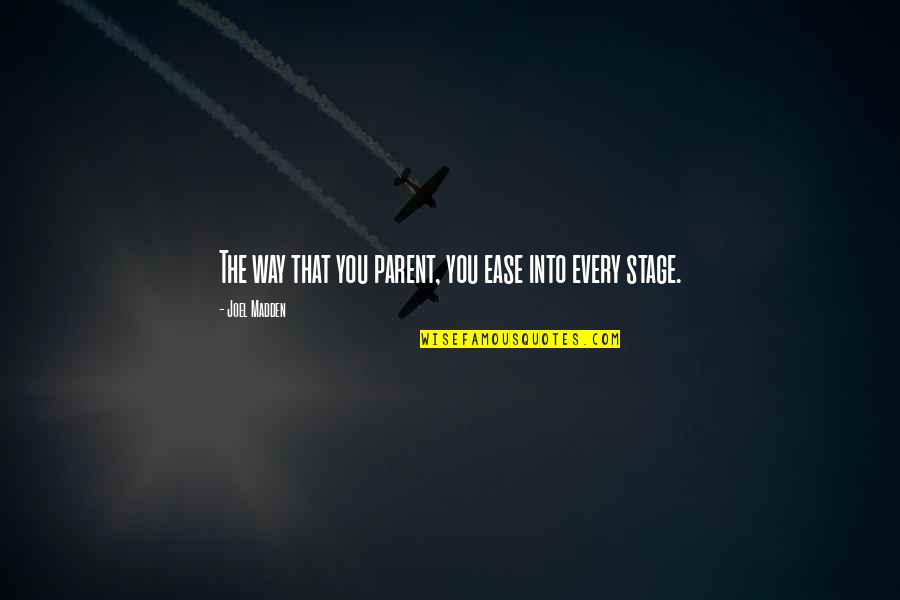 The way that you parent, you ease into every stage.
—
Joel Madden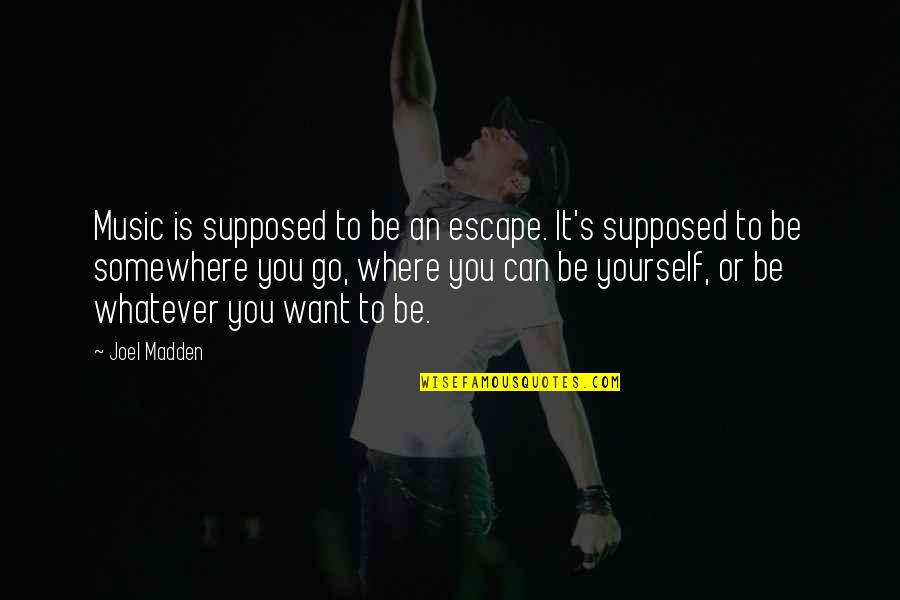 Music is supposed to be an escape. It's supposed to be somewhere you go, where you can be yourself, or be whatever you want to be.
—
Joel Madden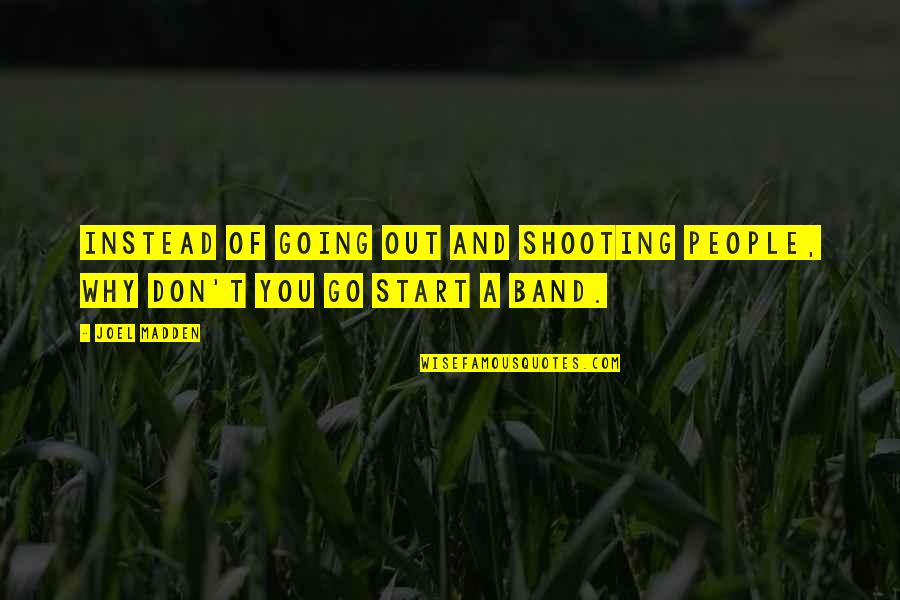 Instead of going out and shooting people, why don't you go start a band.
—
Joel Madden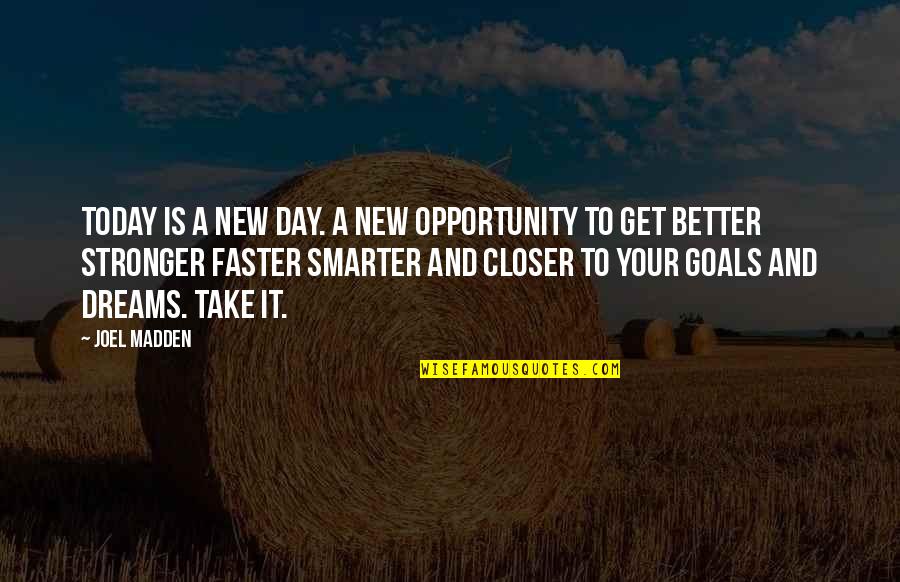 Today is a new day. A New opportunity to get better stronger faster smarter and closer to your goals and dreams. Take it.
—
Joel Madden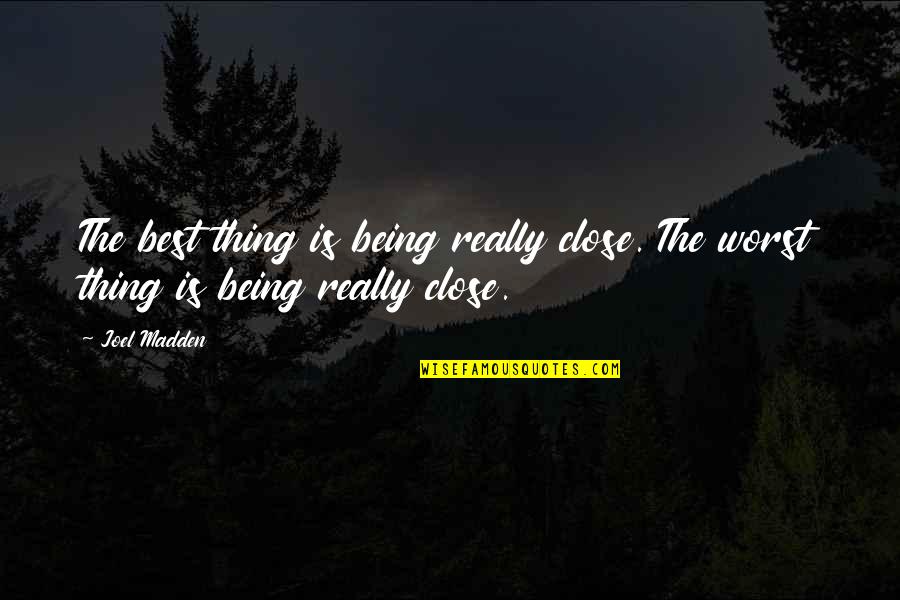 The best thing is being really close. The worst thing is being really close. —
Joel Madden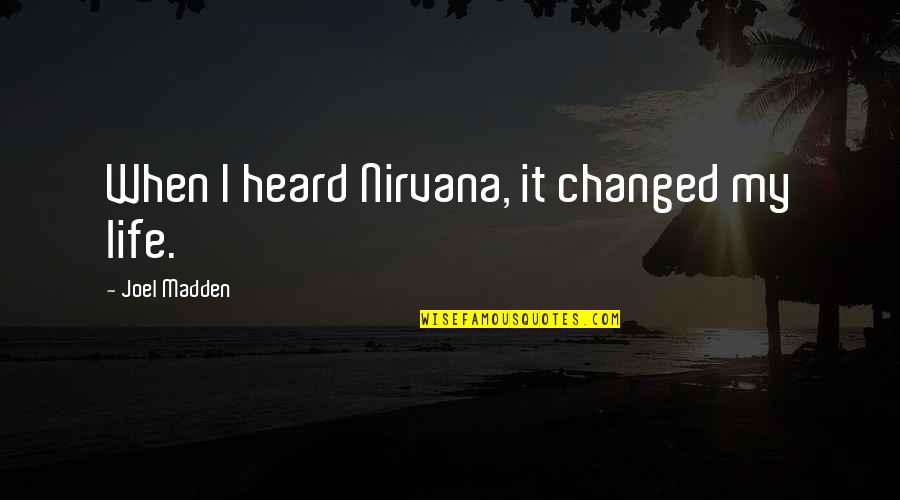 When I heard Nirvana, it changed my life. —
Joel Madden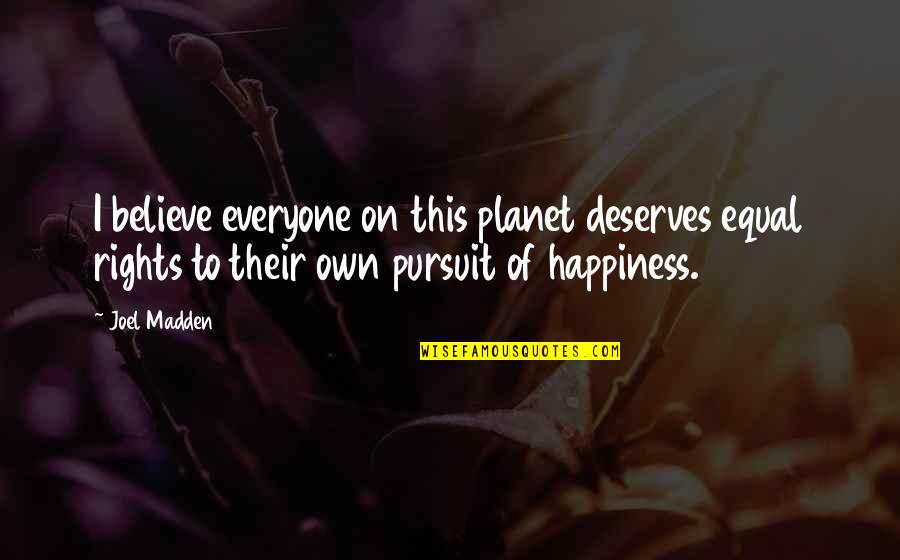 I believe everyone on this planet deserves equal rights to their own pursuit of happiness. —
Joel Madden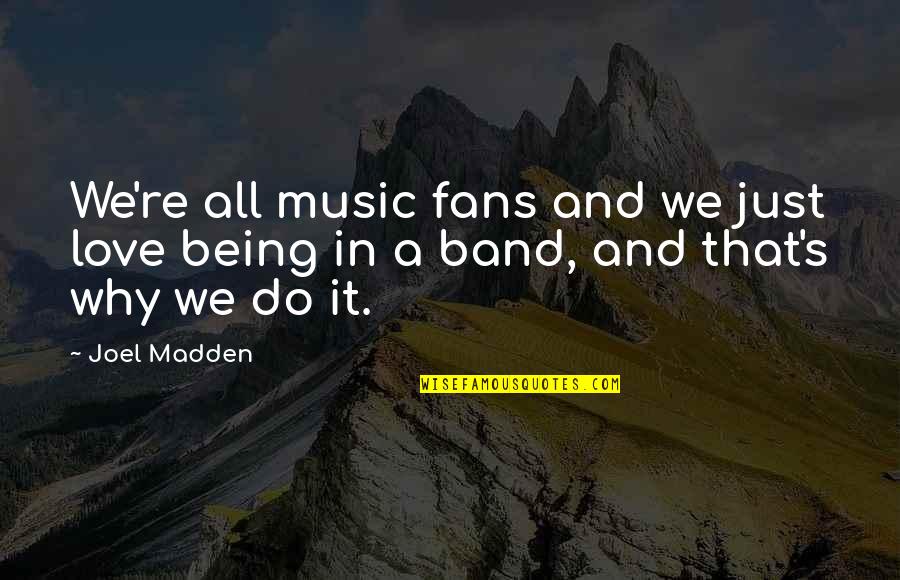 We're all music fans and we just love being in a band, and that's why we do it. —
Joel Madden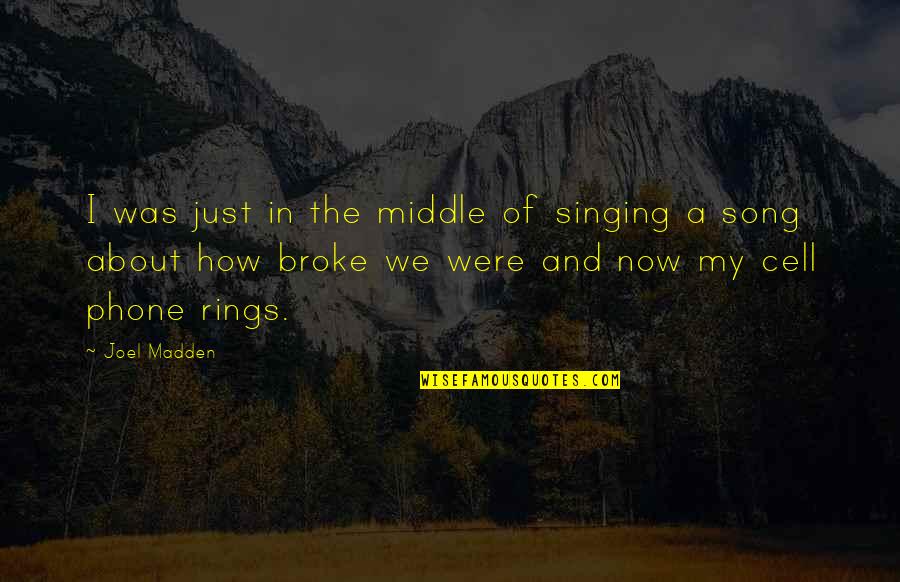 I was just in the middle of singing a song about how broke we were and now my cell phone rings. —
Joel Madden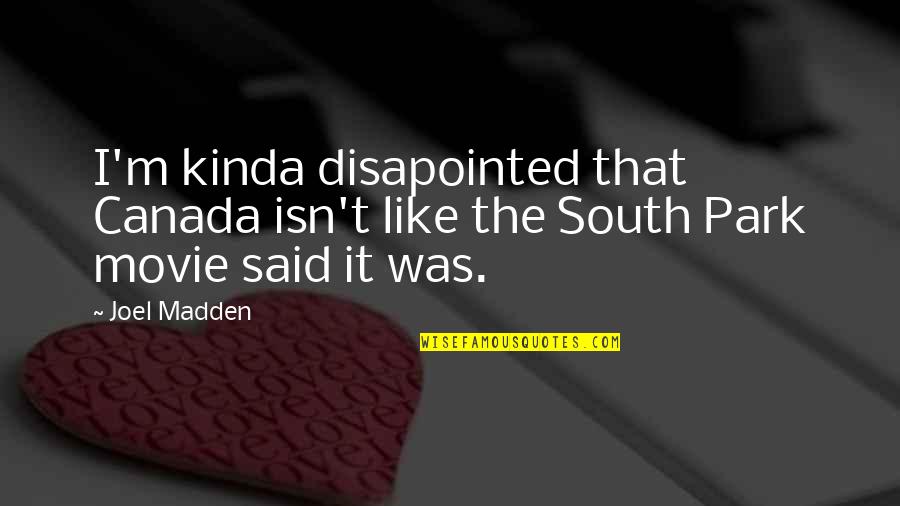 I'm kinda disapointed that Canada isn't like the South Park movie said it was. —
Joel Madden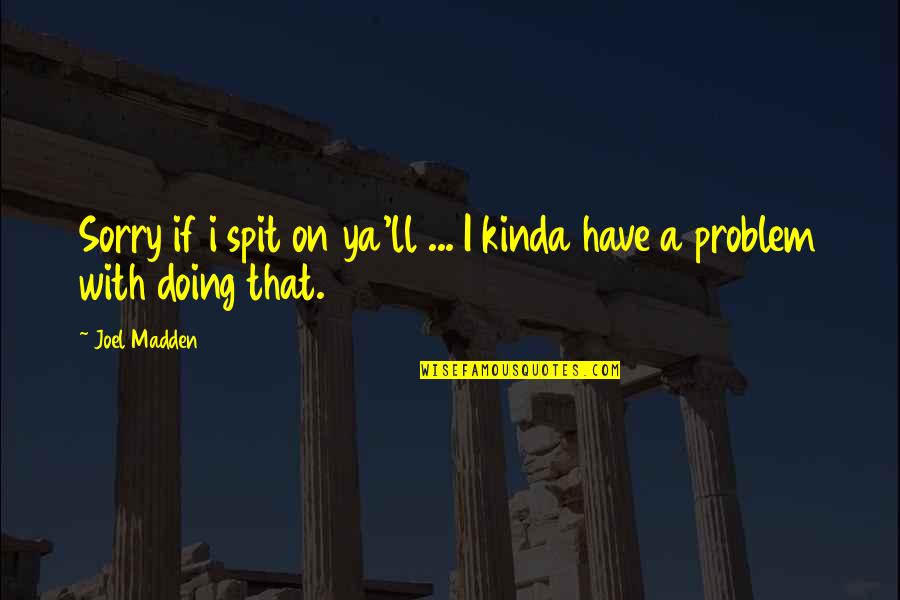 Sorry if i spit on ya'll ... I kinda have a problem with doing that. —
Joel Madden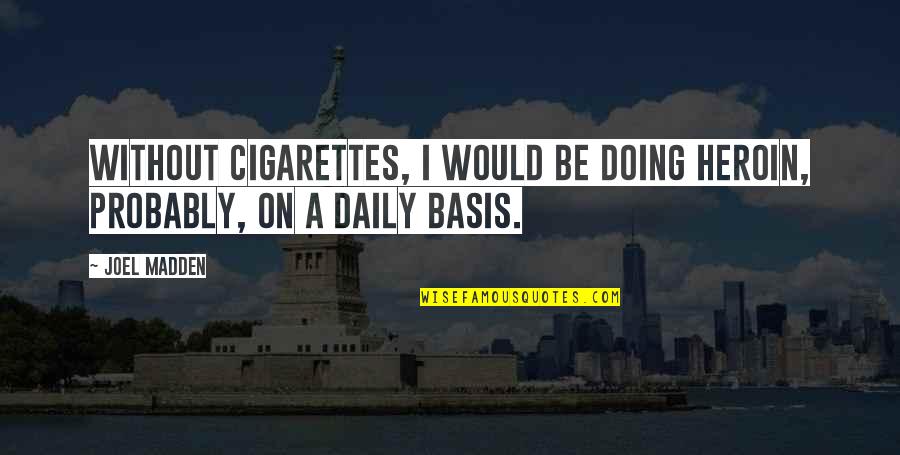 Without cigarettes, I would be doing heroin, probably, on a daily basis. —
Joel Madden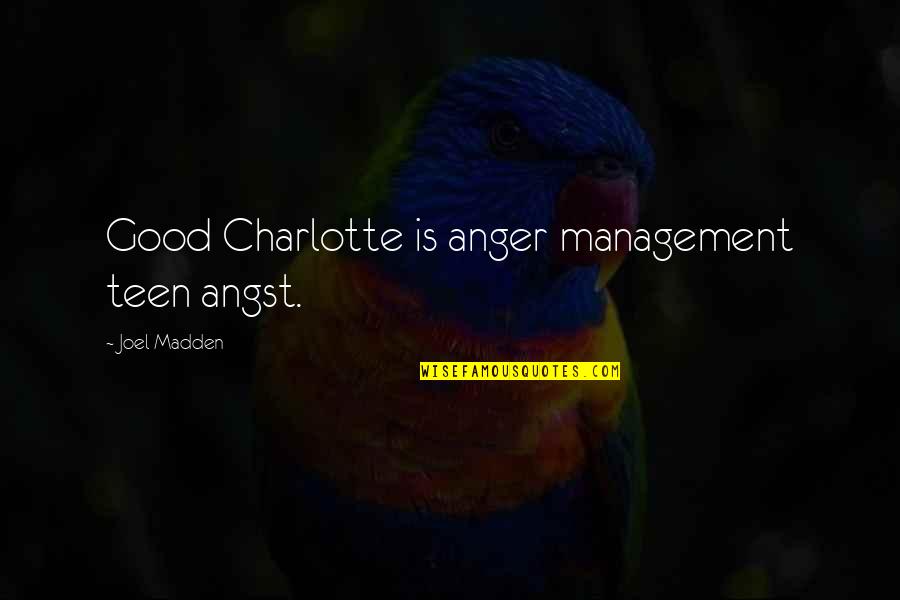 Good Charlotte is anger management teen angst. —
Joel Madden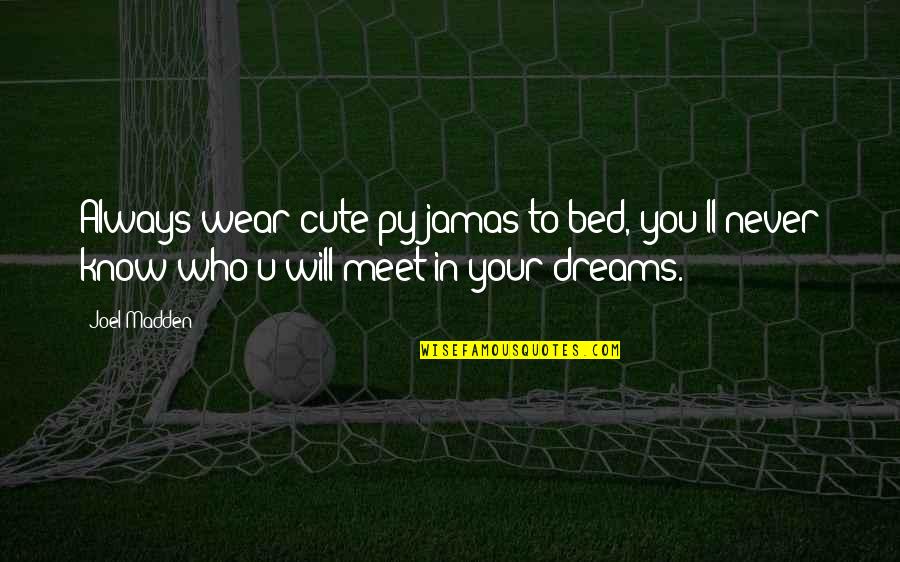 Always wear cute pyjamas to bed, you'll never know who u will meet in your dreams. —
Joel Madden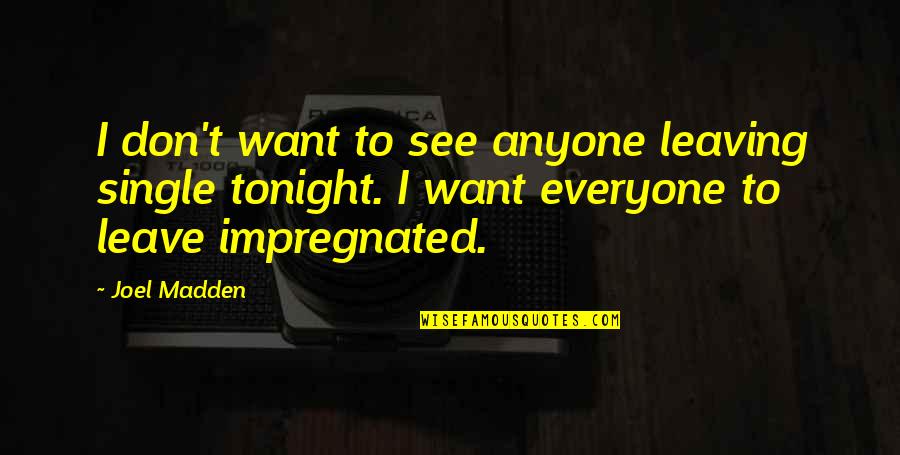 I don't want to see anyone leaving single tonight. I want everyone to leave impregnated. —
Joel Madden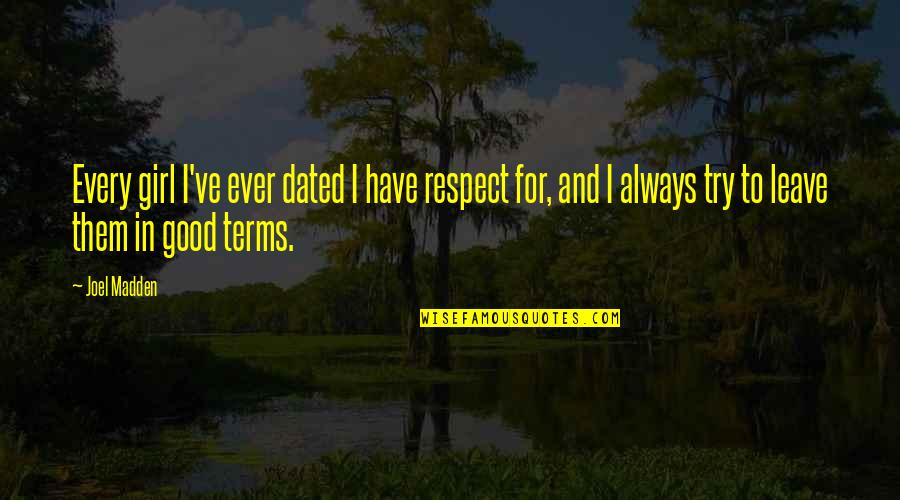 Every girl I've ever dated I have respect for, and I always try to leave them in good terms. —
Joel Madden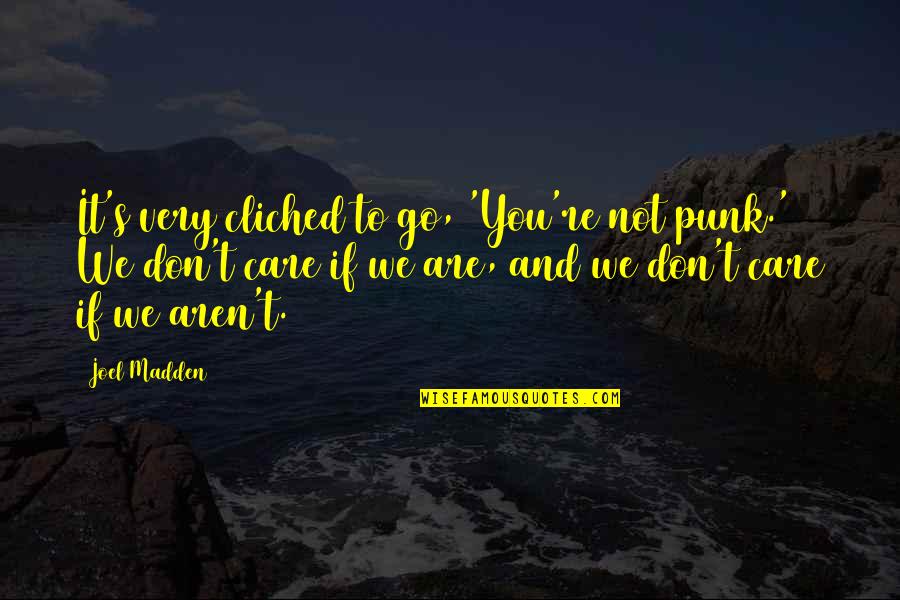 It's very cliched to go, 'You're not punk.' We don't care if we are, and we don't care if we aren't. —
Joel Madden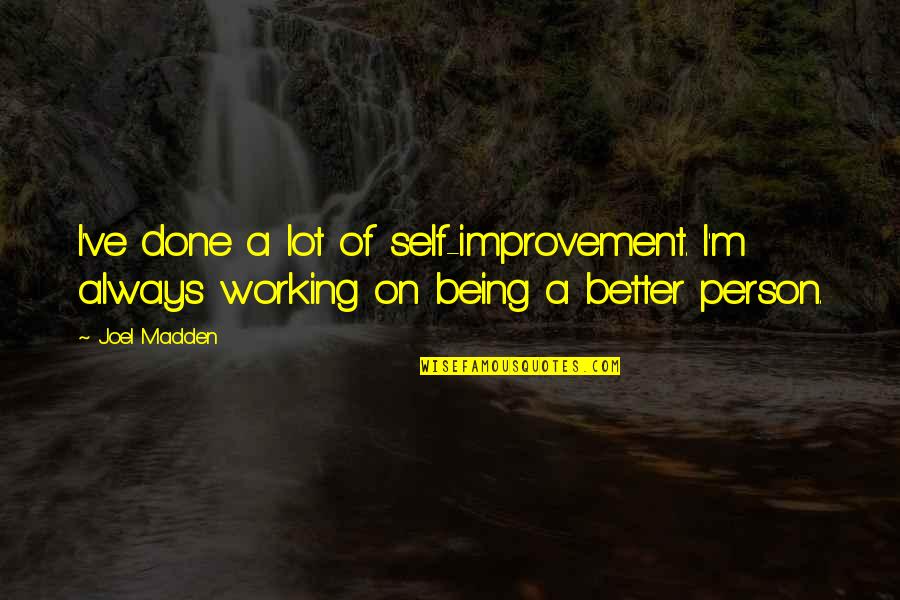 I've done a lot of self-improvement. I'm always working on being a better person. —
Joel Madden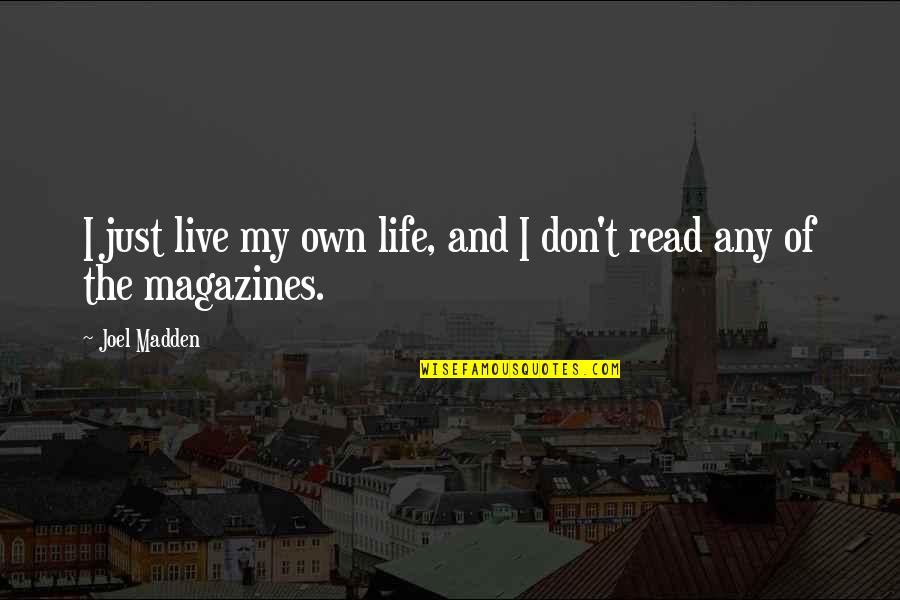 I just live my own life, and I don't read any of the magazines. —
Joel Madden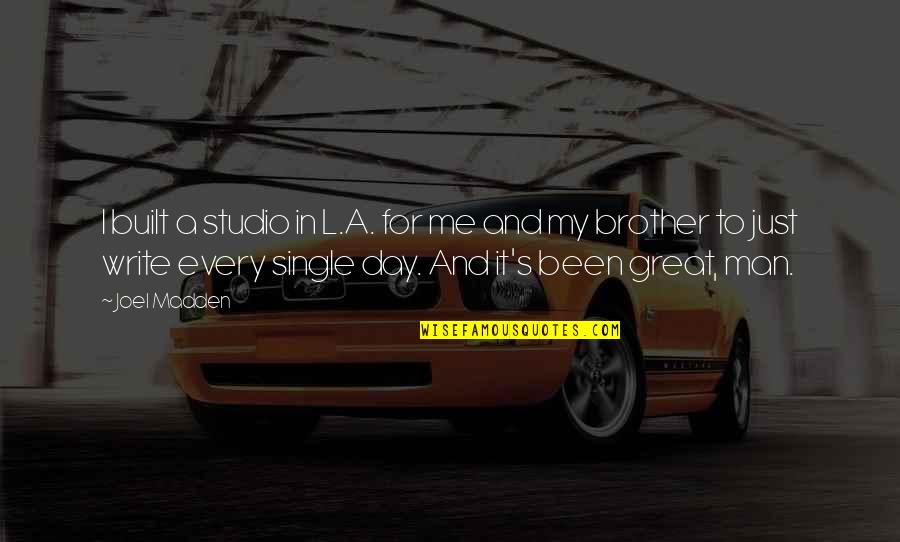 I built a studio in L.A. for me and my brother to just write every single day. And it's been great, man. —
Joel Madden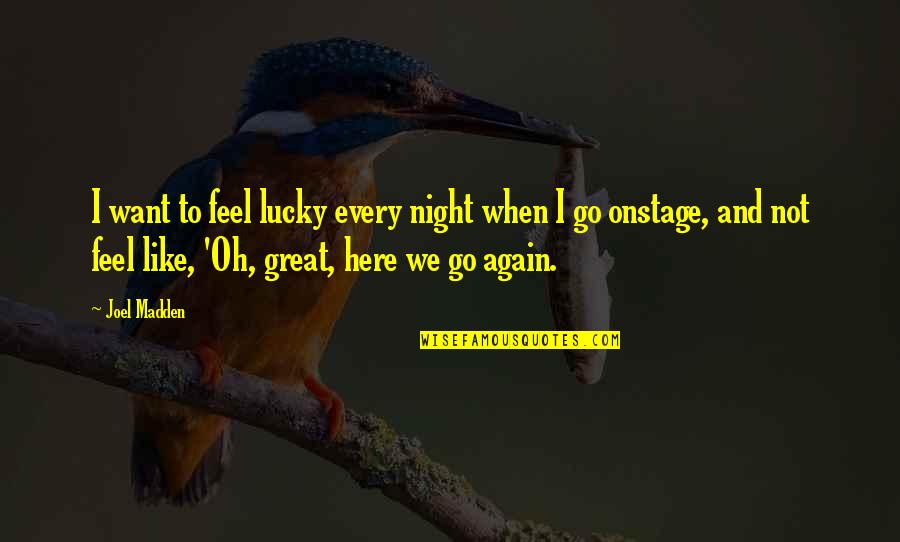 I want to feel lucky every night when I go onstage, and not feel like, 'Oh, great, here we go again. —
Joel Madden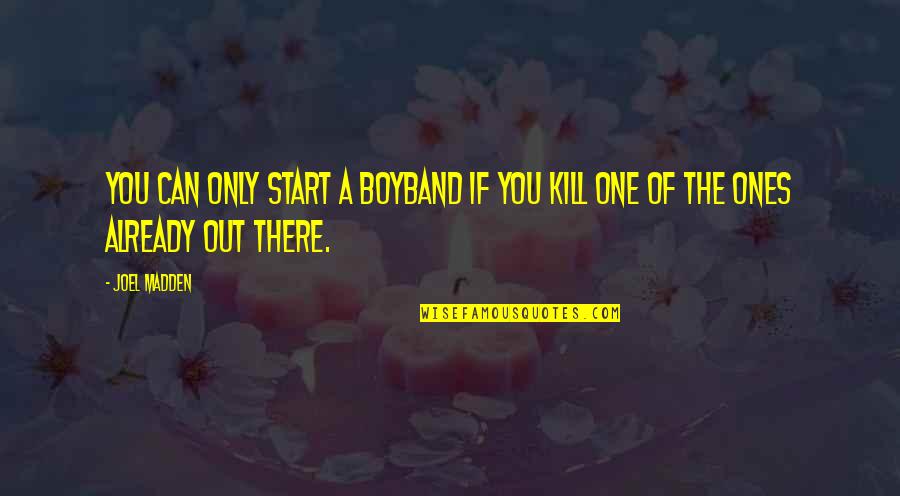 You can only start a boyband if you kill one of the ones already out there. —
Joel Madden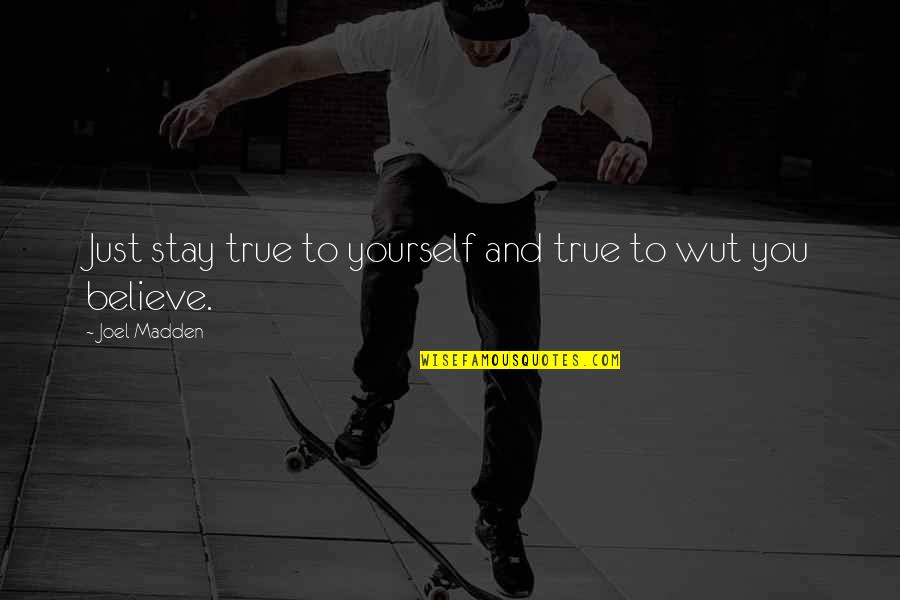 Just stay true to yourself and true to wut you believe. —
Joel Madden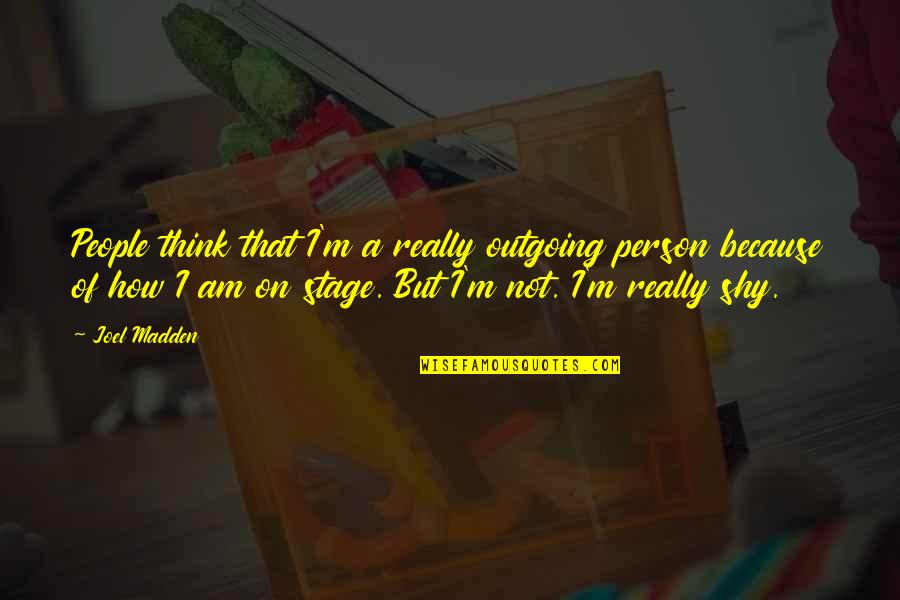 People think that I'm a really outgoing person because of how I am on stage. But I'm not. I'm really shy. —
Joel Madden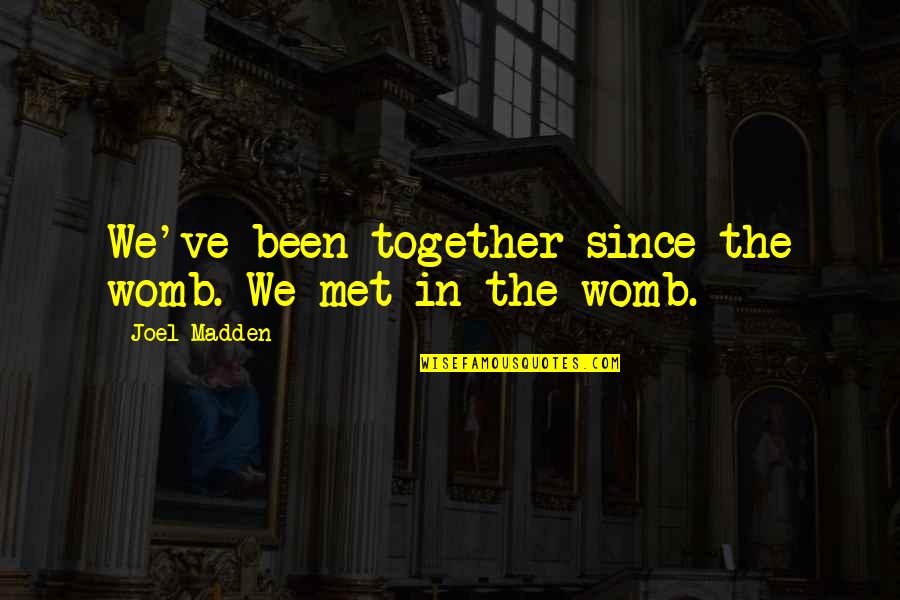 We've been together since the womb. We met in the womb. —
Joel Madden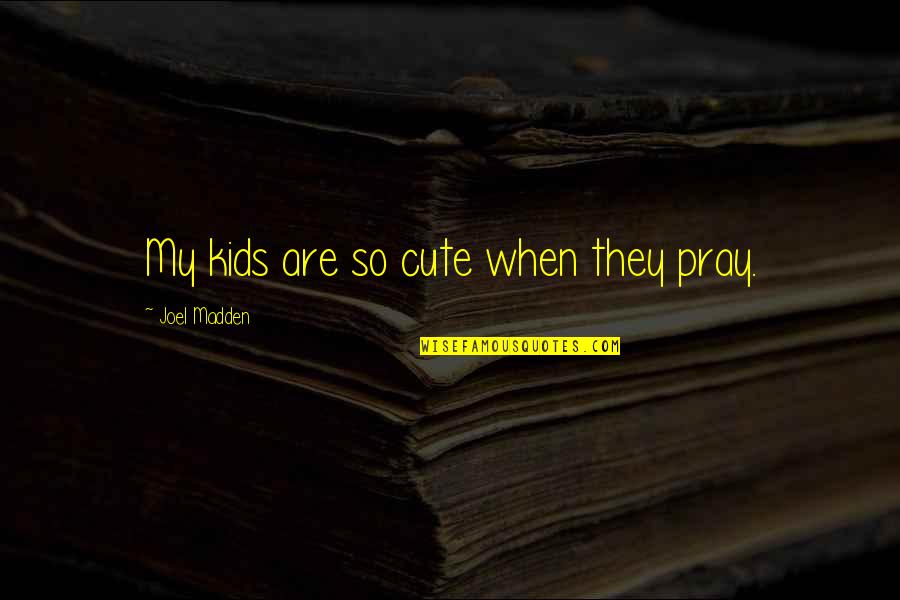 My kids are so cute when they pray. —
Joel Madden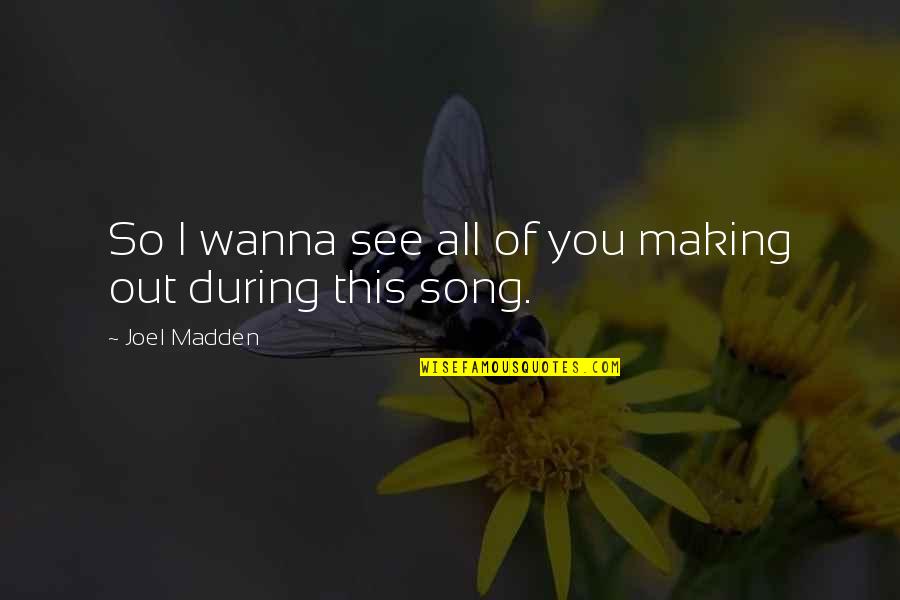 So I wanna see all of you making out during this song. —
Joel Madden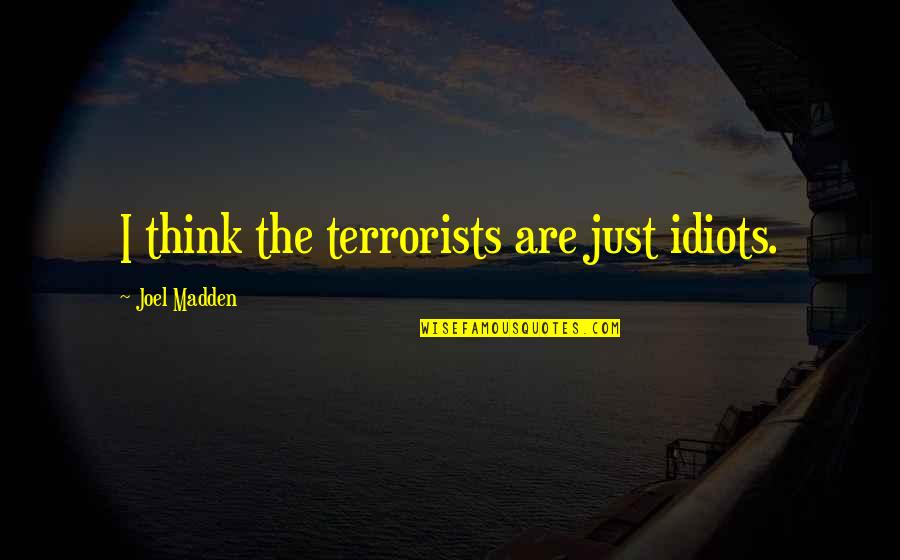 I think the terrorists are just idiots. —
Joel Madden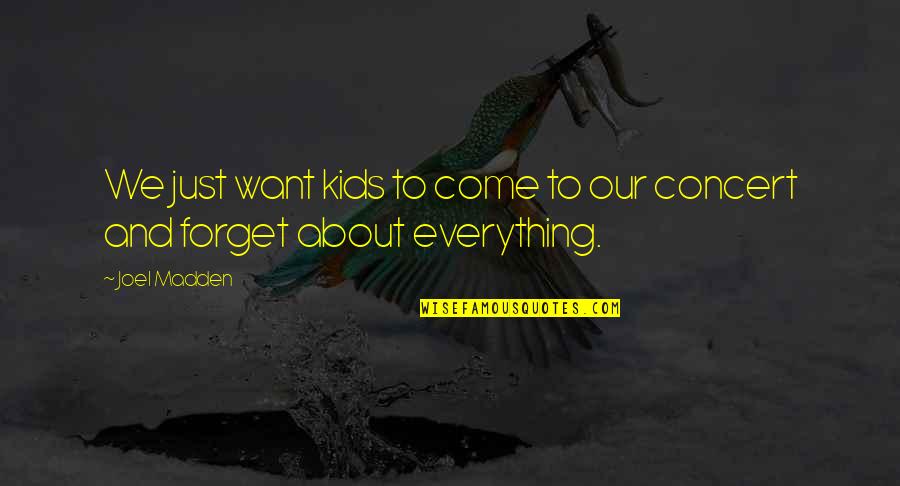 We just want kids to come to our concert and forget about everything. —
Joel Madden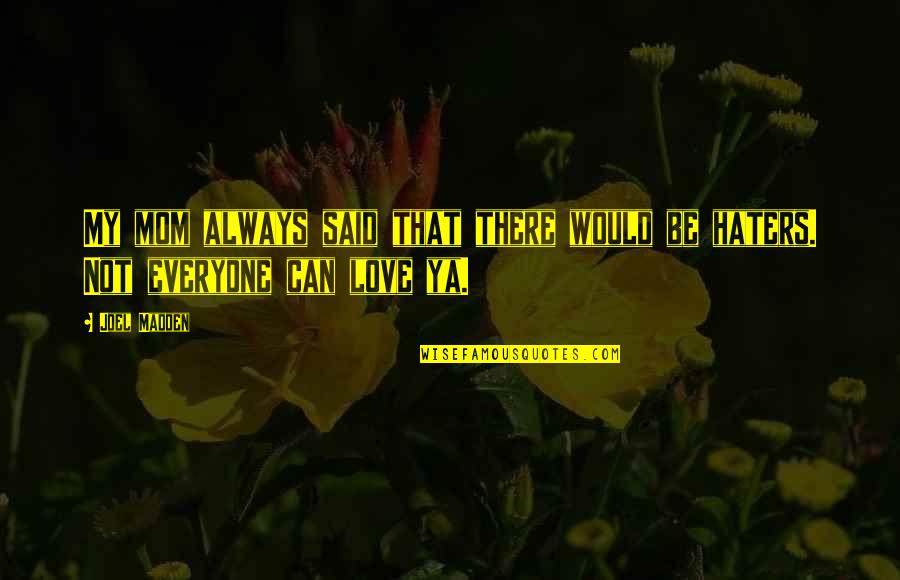 My mom always said that there would be haters. Not everyone can love ya. —
Joel Madden