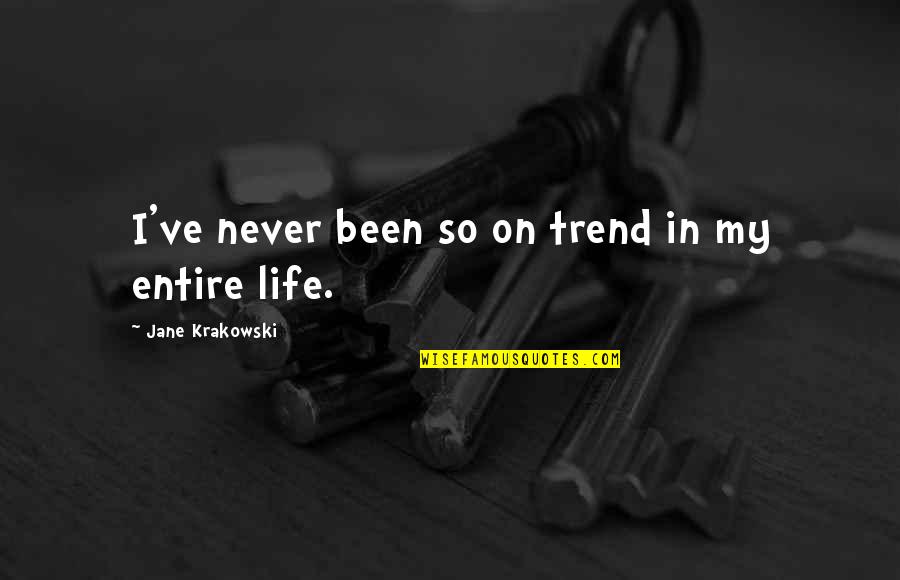 I've never been so on trend in my entire life.
—
Jane Krakowski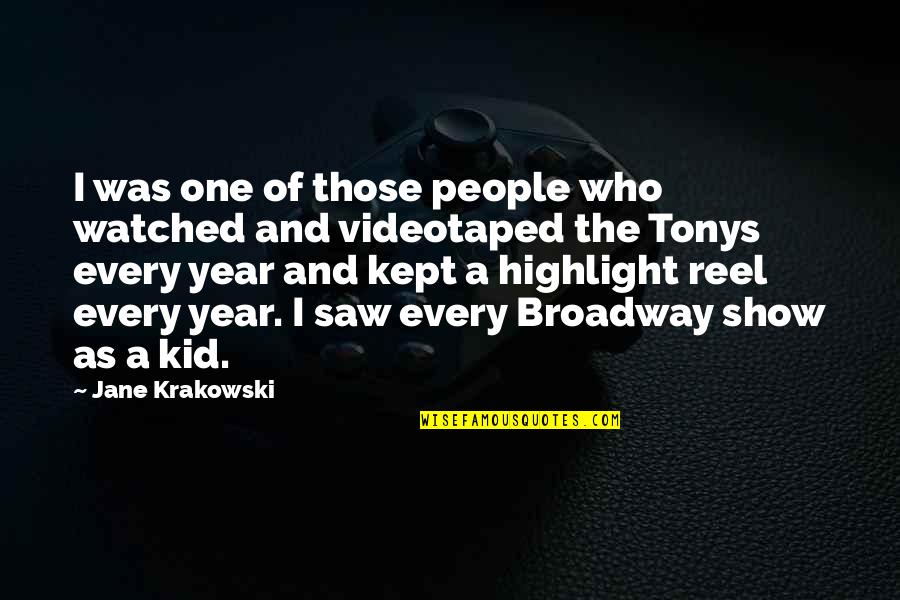 I was one of those people who watched and videotaped the Tonys every year and kept a highlight reel every year. I saw every Broadway show as a kid.
—
Jane Krakowski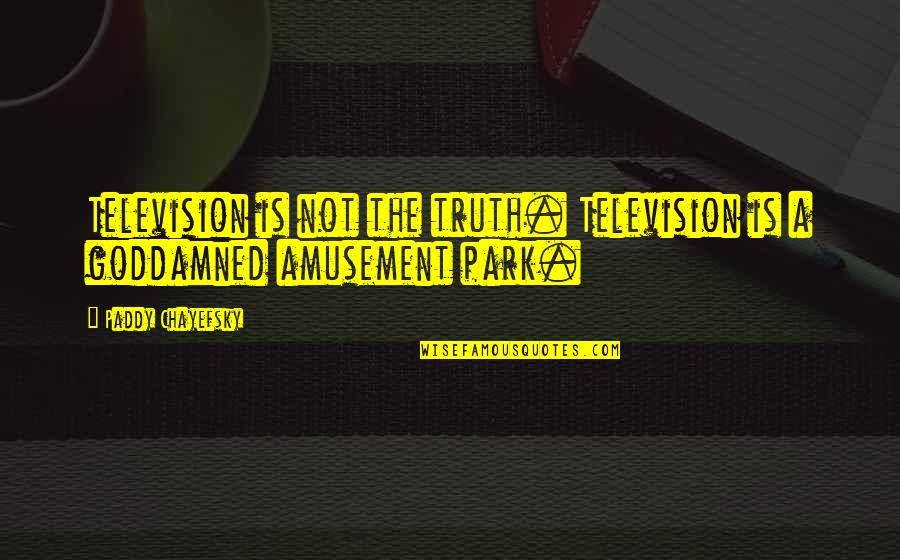 Television is not the truth. Television is a goddamned amusement park.
—
Paddy Chayefsky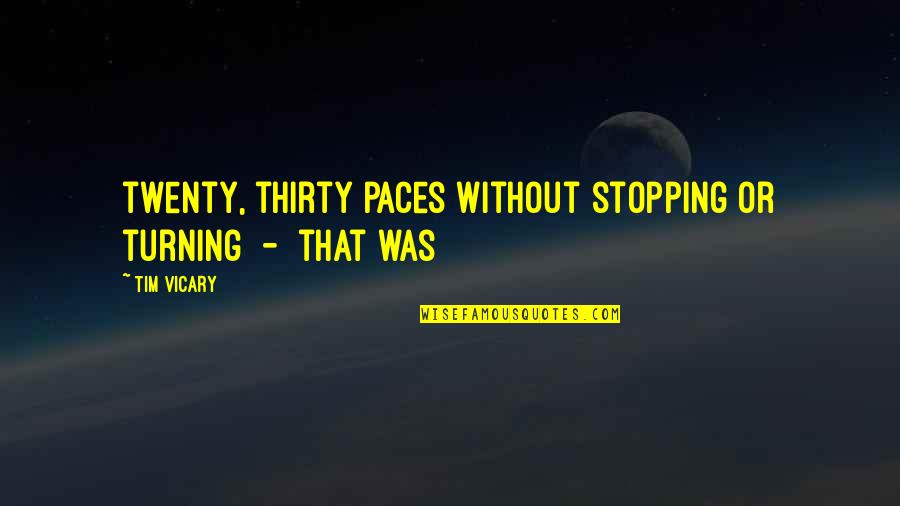 twenty, thirty paces without stopping or turning - that was
—
Tim Vicary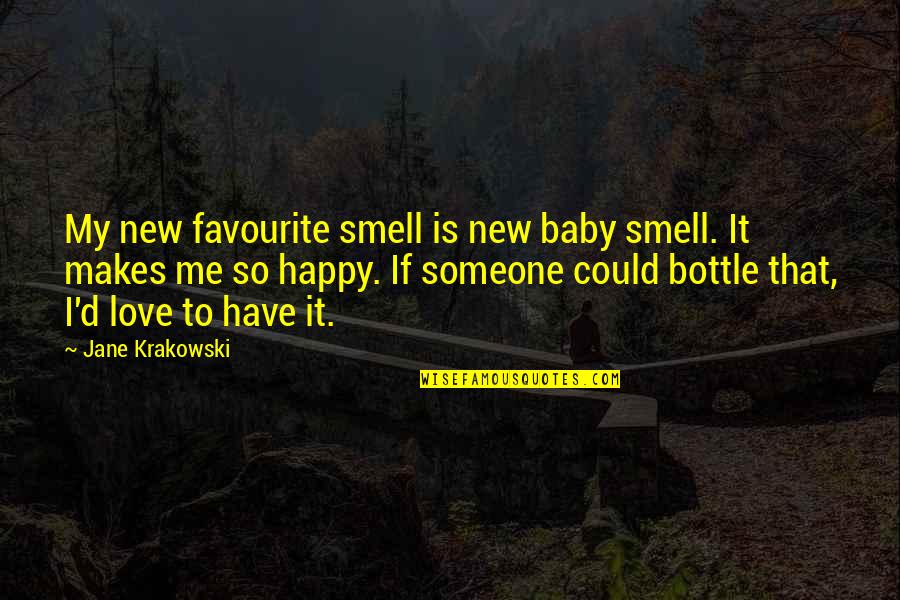 My new favourite smell is new baby smell. It makes me so happy. If someone could bottle that, I'd love to have it. —
Jane Krakowski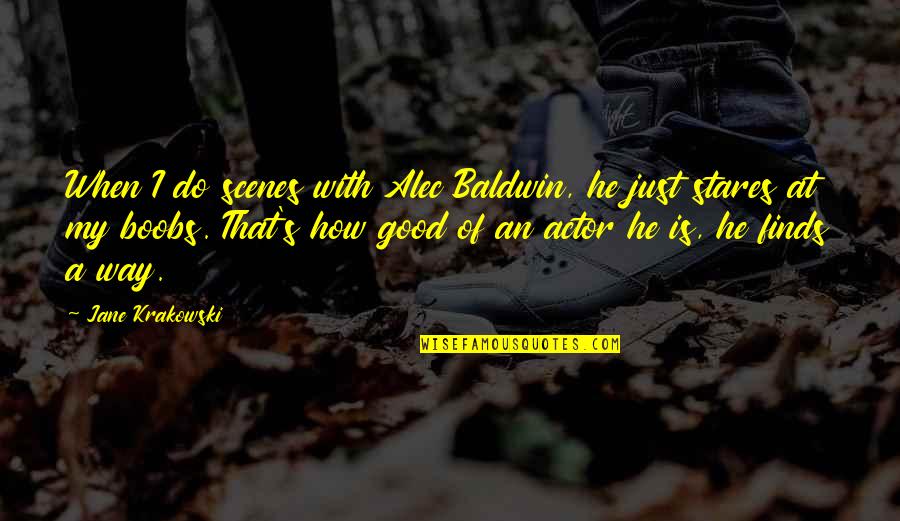 When I do scenes with Alec Baldwin, he just stares at my boobs. That's how good of an actor he is, he finds a way. —
Jane Krakowski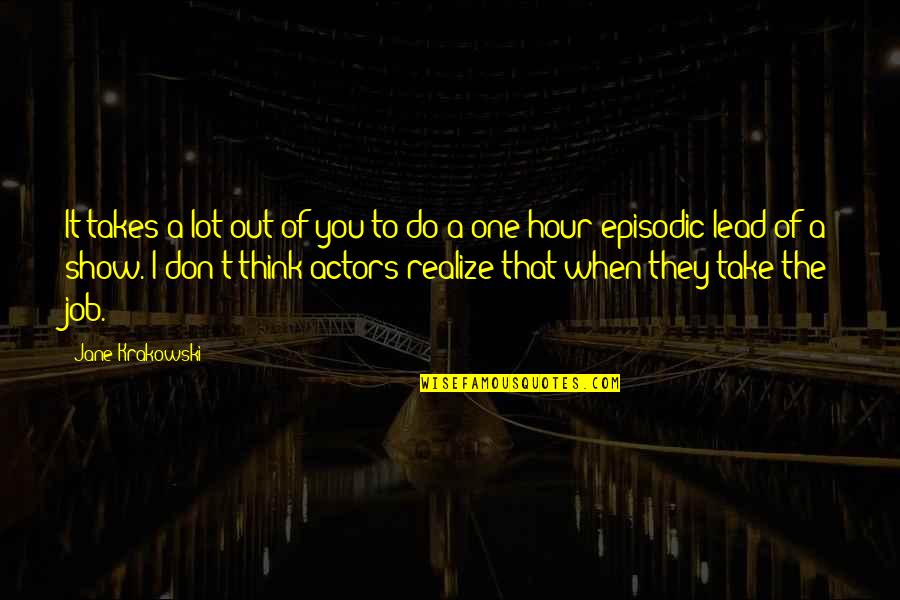 It takes a lot out of you to do a one-hour episodic lead of a show. I don't think actors realize that when they take the job. —
Jane Krakowski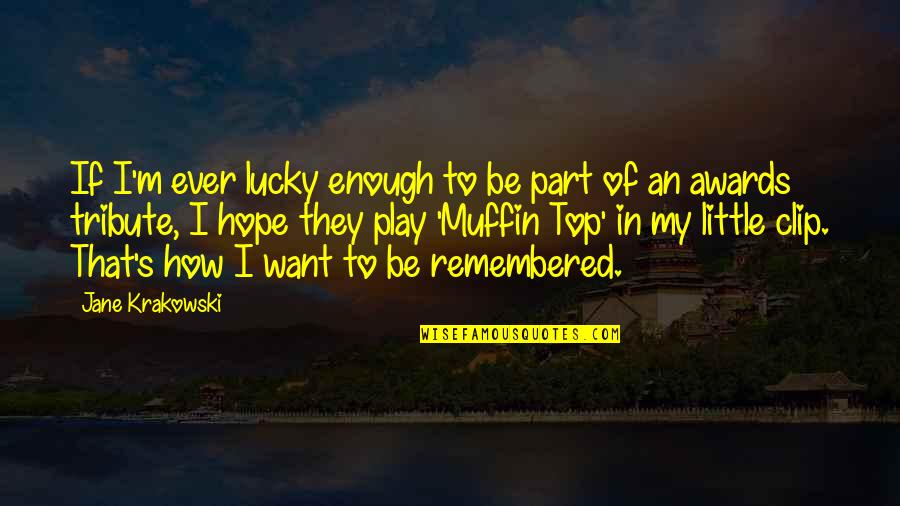 If I'm ever lucky enough to be part of an awards tribute, I hope they play 'Muffin Top' in my little clip. That's how I want to be remembered. —
Jane Krakowski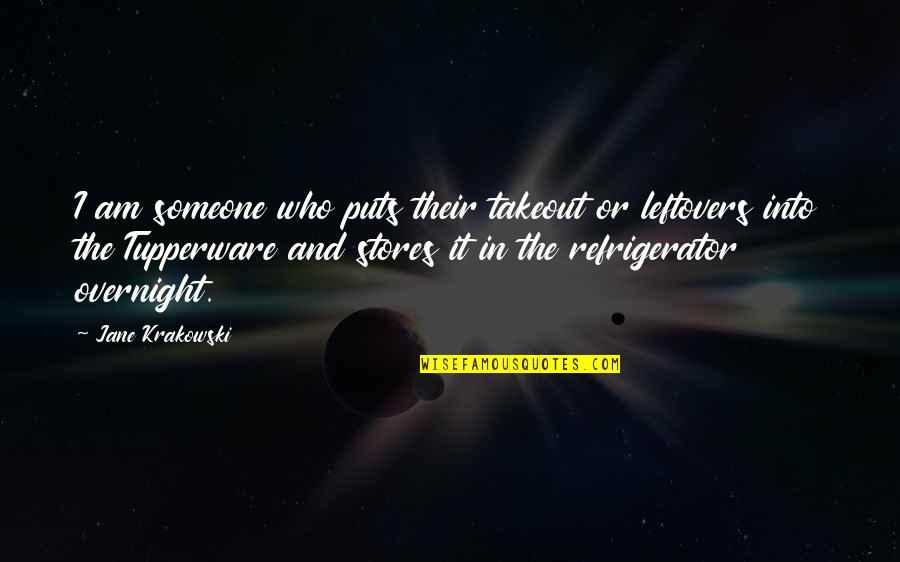 I am someone who puts their takeout or leftovers into the Tupperware and stores it in the refrigerator overnight. —
Jane Krakowski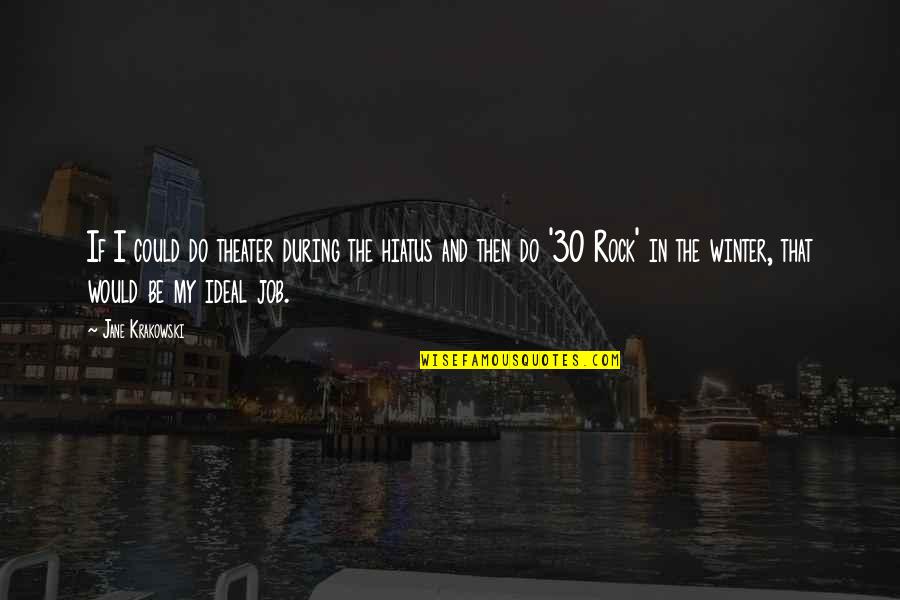 If I could do theater during the hiatus and then do '30 Rock' in the winter, that would be my ideal job. —
Jane Krakowski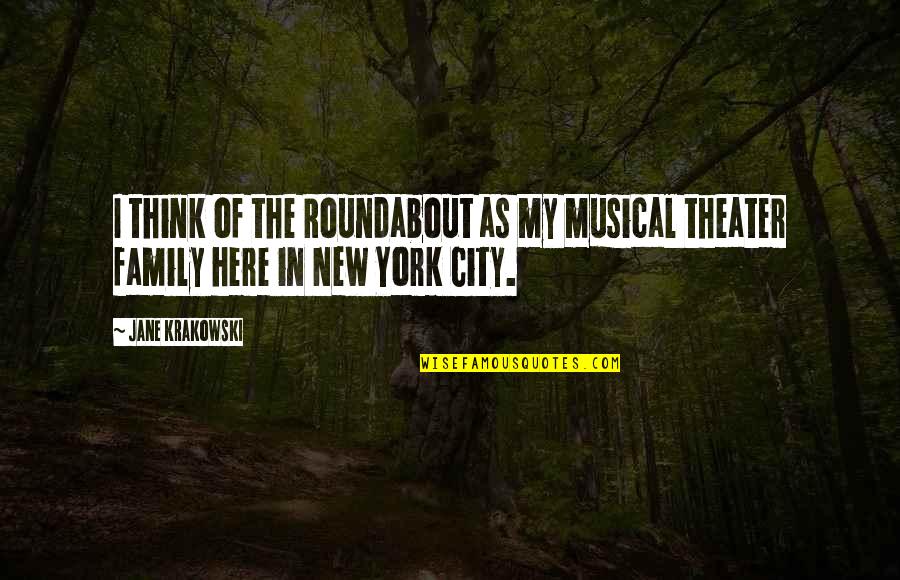 I think of the Roundabout as my musical theater family here in New York City. —
Jane Krakowski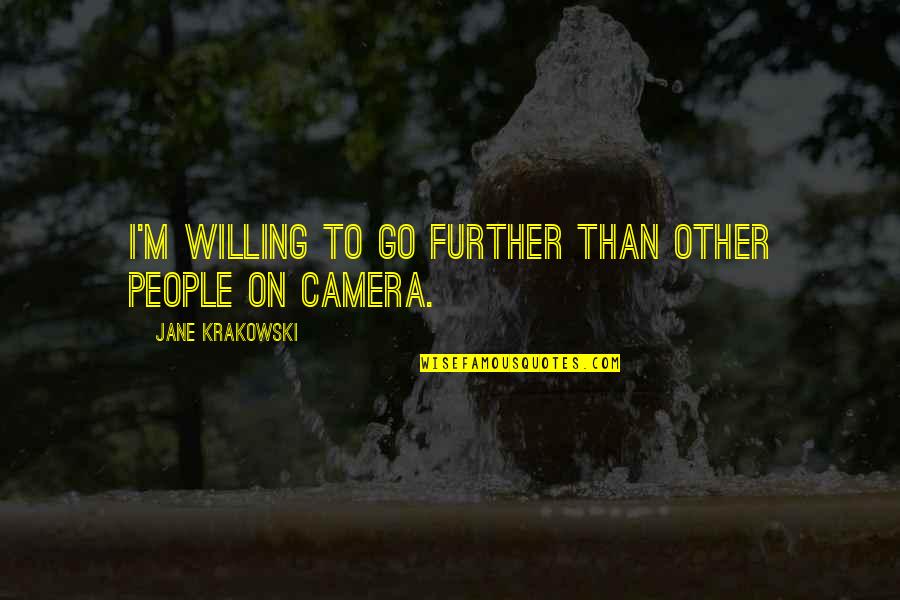 I'm willing to go further than other people on camera. —
Jane Krakowski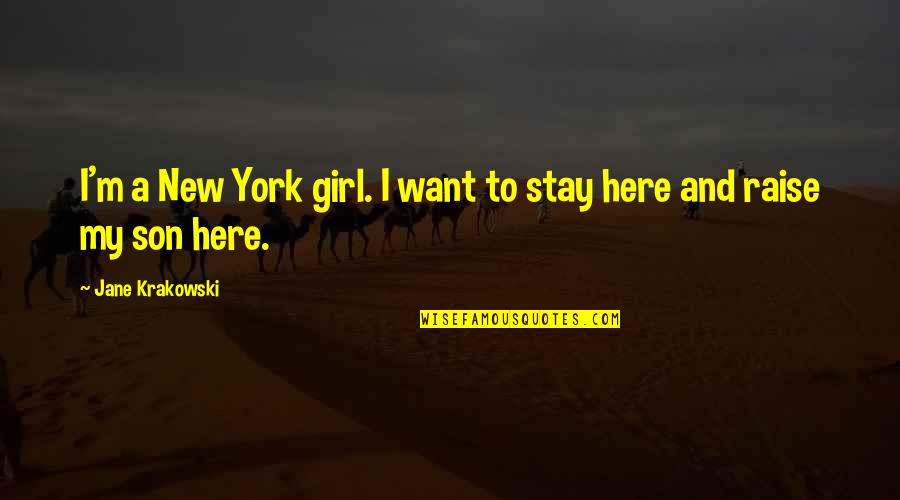 I'm a New York girl. I want to stay here and raise my son here. —
Jane Krakowski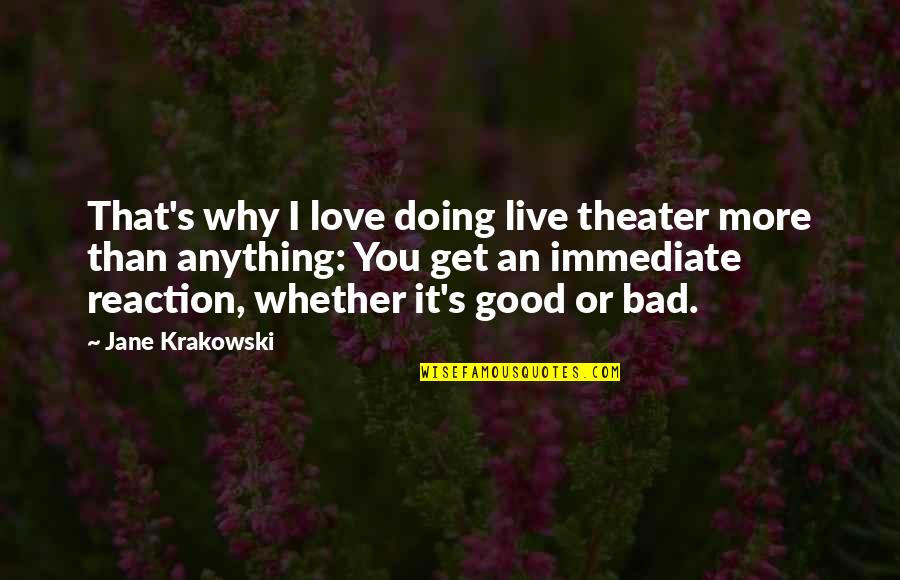 That's why I love doing live theater more than anything: You get an immediate reaction, whether it's good or bad. —
Jane Krakowski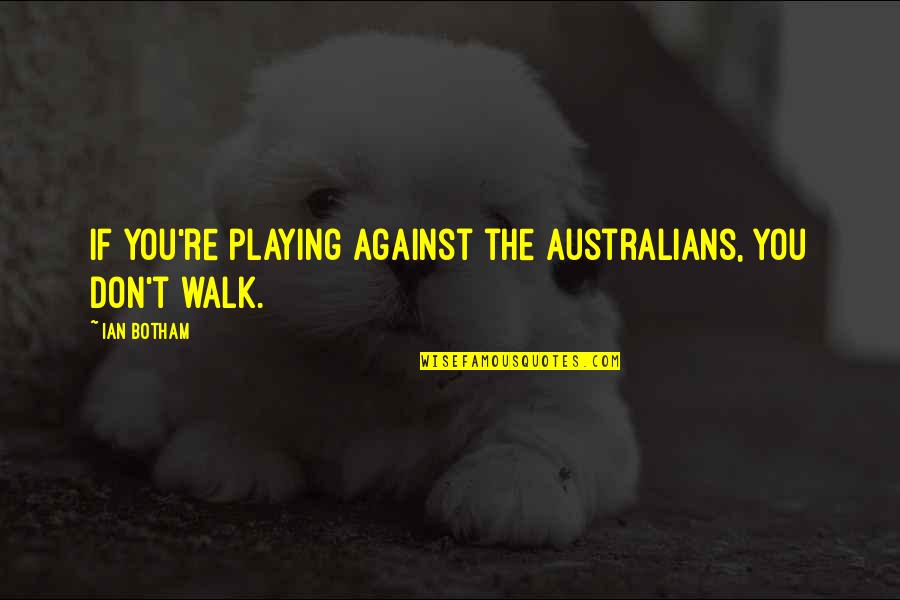 If you're playing against the Australians, you don't walk. —
Ian Botham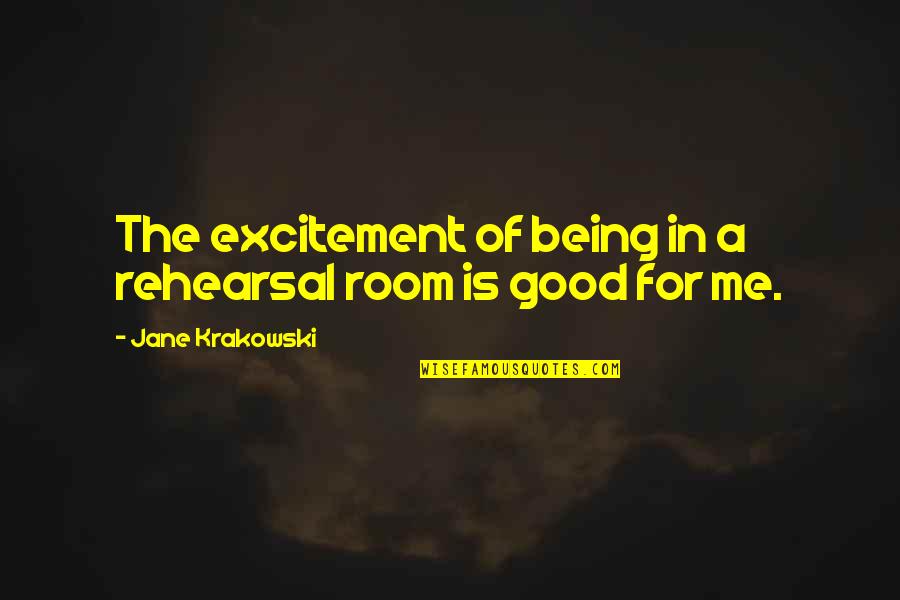 The excitement of being in a rehearsal room is good for me. —
Jane Krakowski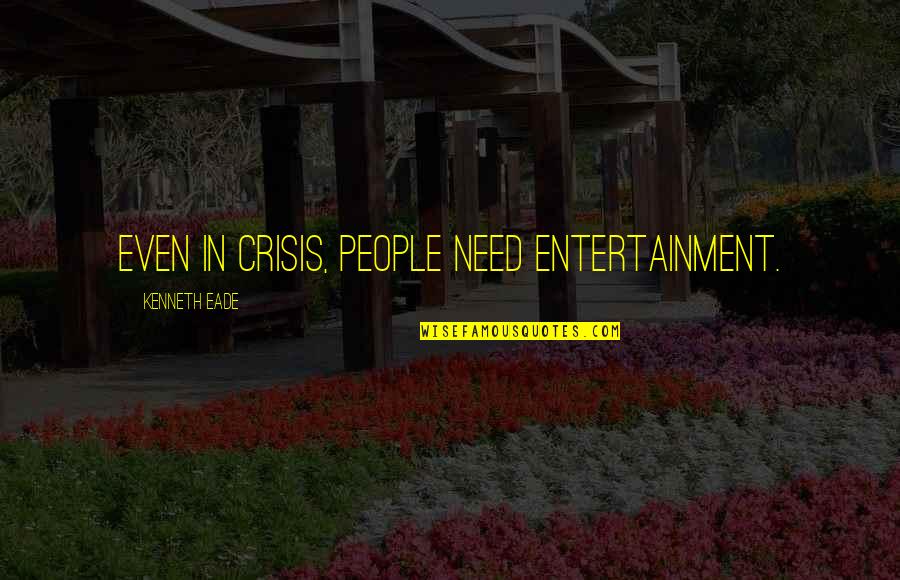 Even in crisis, people need entertainment. —
Kenneth Eade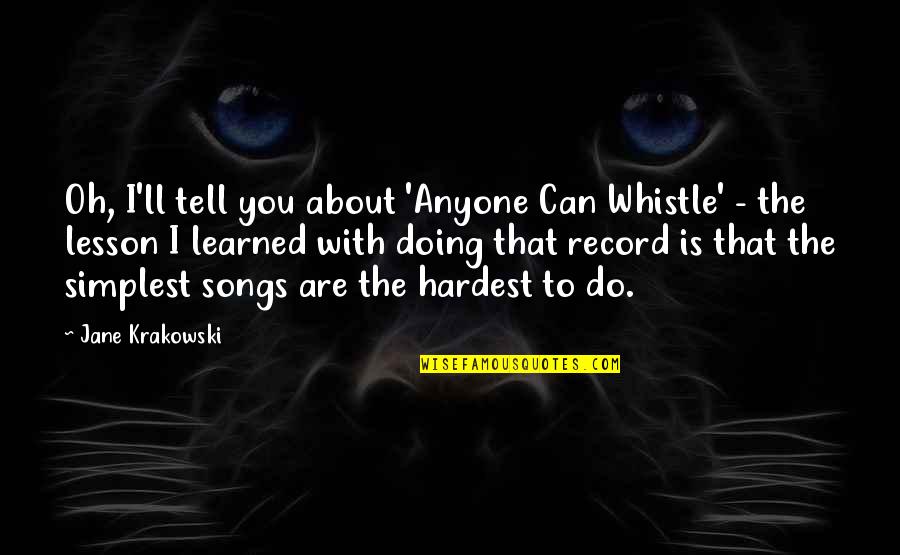 Oh, I'll tell you about 'Anyone Can Whistle' - the lesson I learned with doing that record is that the simplest songs are the hardest to do. —
Jane Krakowski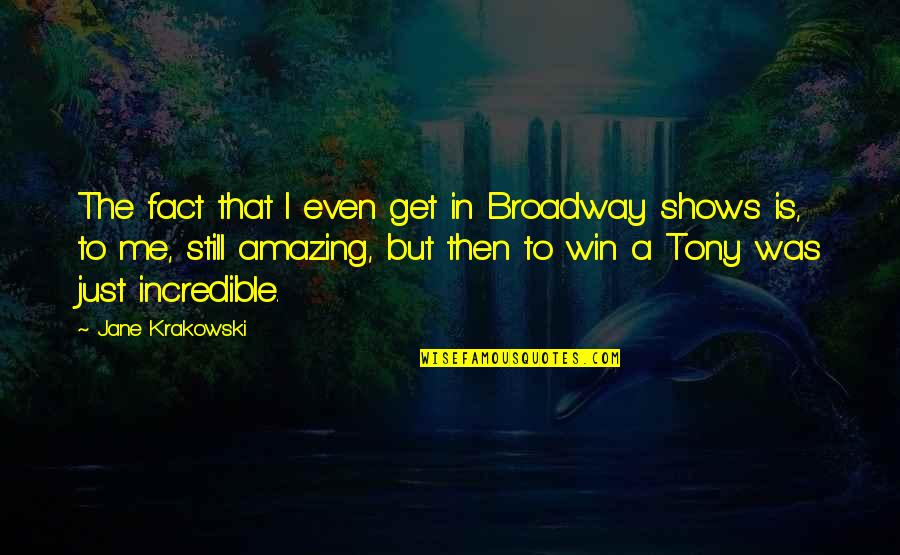 The fact that I even get in Broadway shows is, to me, still amazing, but then to win a Tony was just incredible. —
Jane Krakowski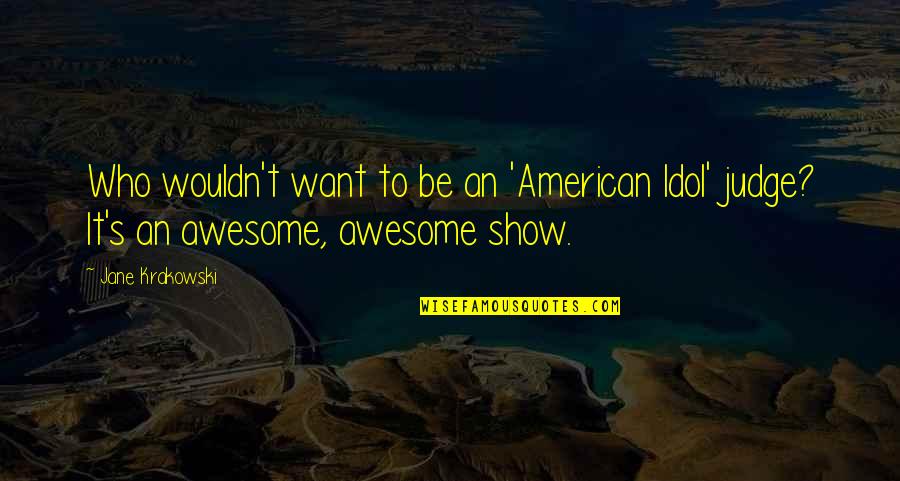 Who wouldn't want to be an 'American Idol' judge? It's an awesome, awesome show. —
Jane Krakowski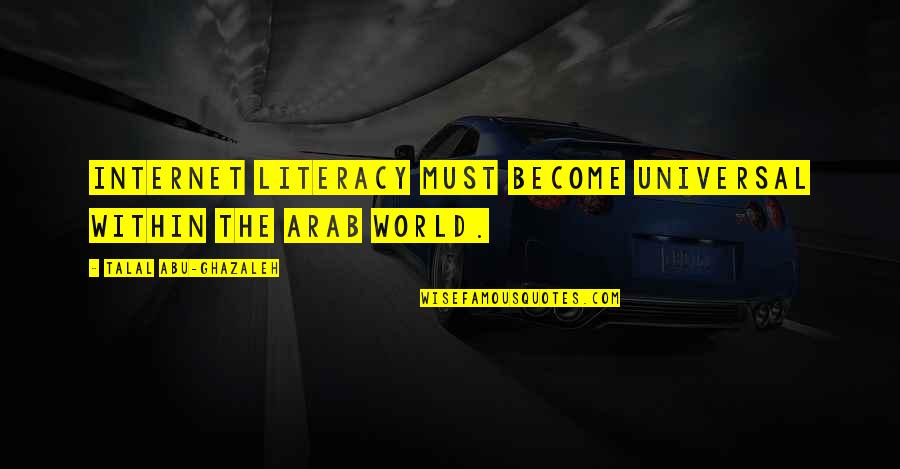 Internet literacy must become universal within the Arab world. —
Talal Abu-Ghazaleh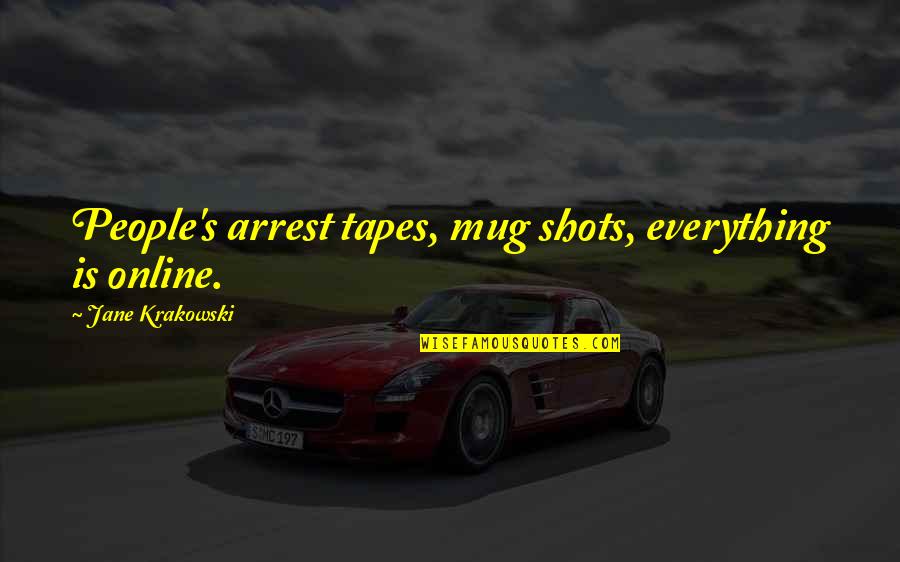 People's arrest tapes, mug shots, everything is online. —
Jane Krakowski
I love to roller skate. —
Jane Krakowski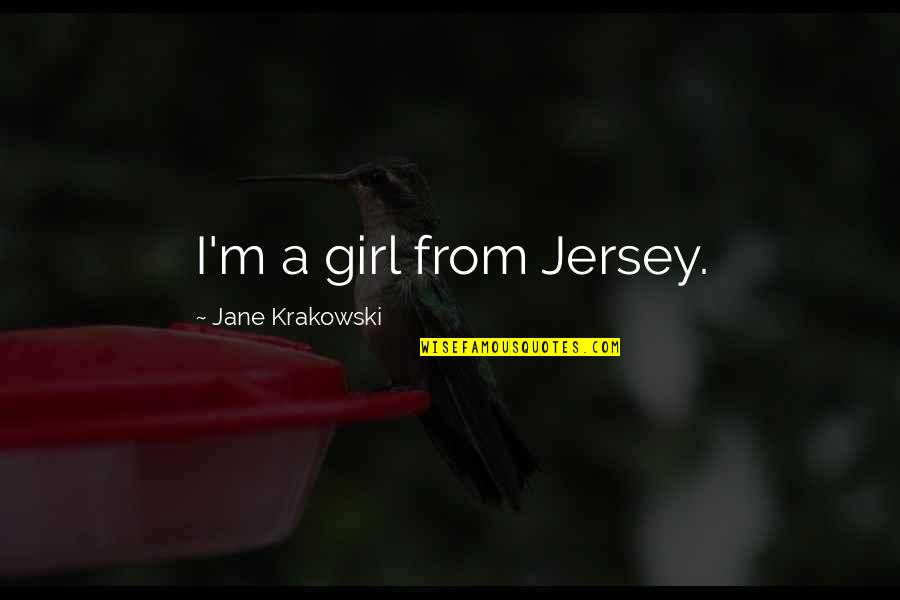 I'm a girl from Jersey. —
Jane Krakowski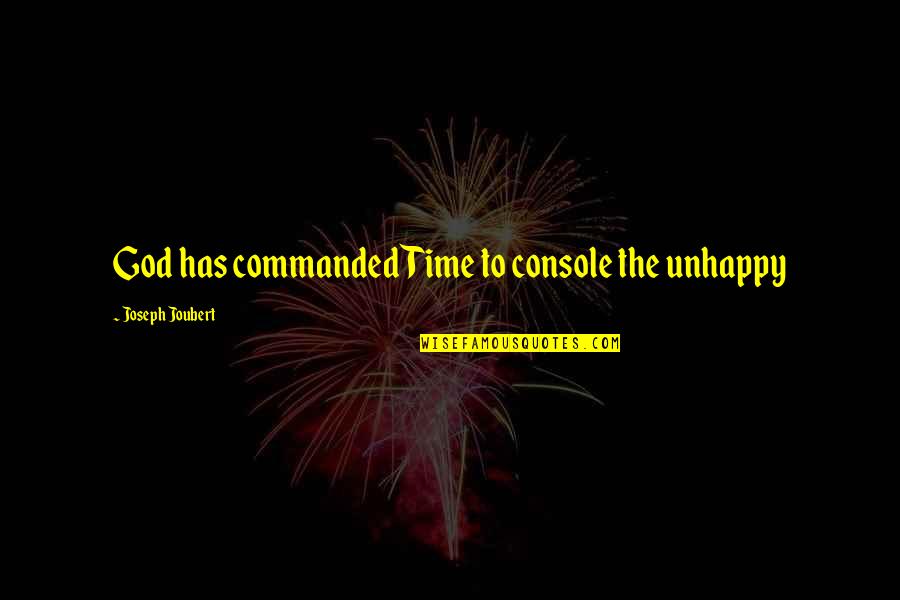 God has commanded Time to console the unhappy —
Joseph Joubert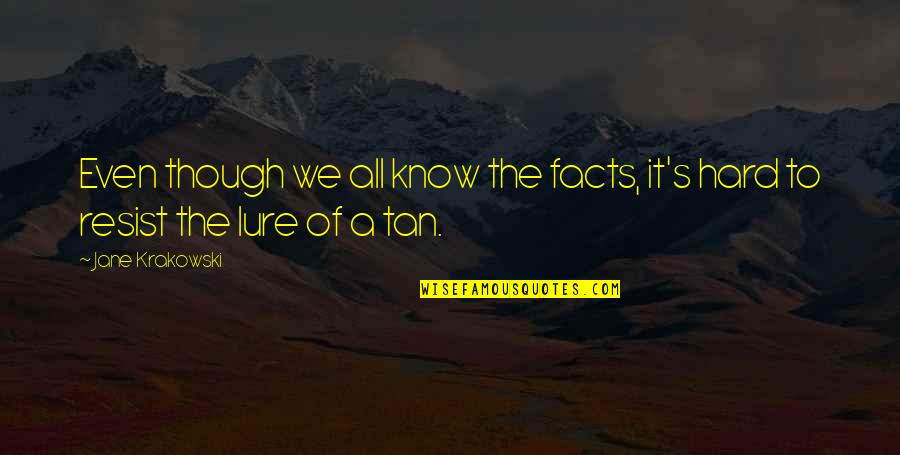 Even though we all know the facts, it's hard to resist the lure of a tan. —
Jane Krakowski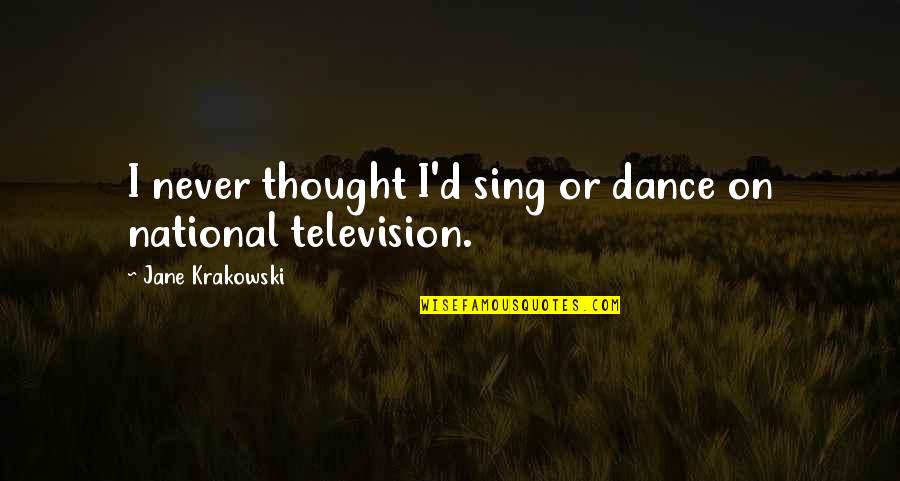 I never thought I'd sing or dance on national television. —
Jane Krakowski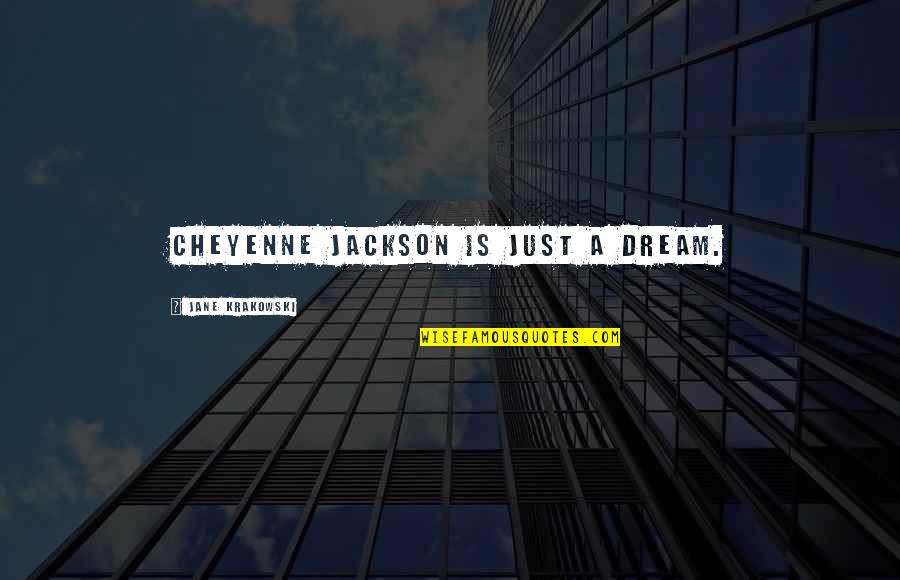 Cheyenne Jackson is just a dream. —
Jane Krakowski