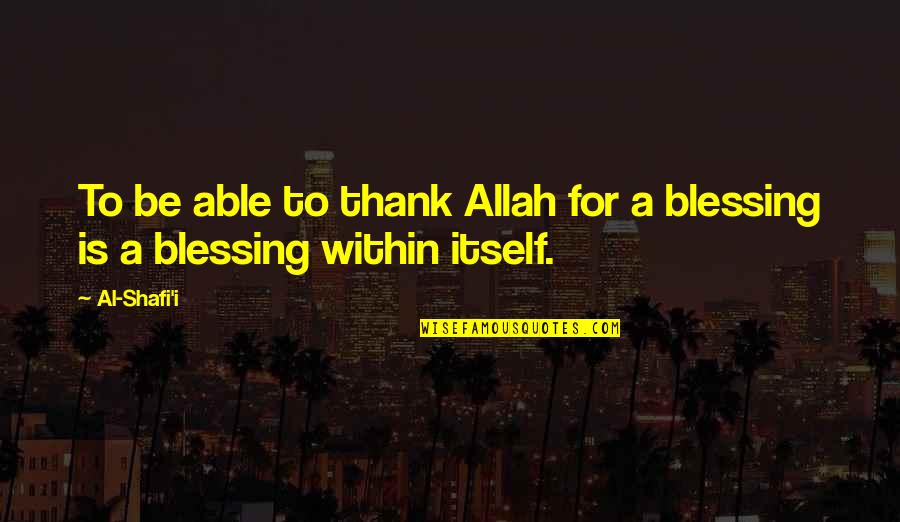 To be able to thank Allah for a blessing is a blessing within itself.
—
Al-Shafi'i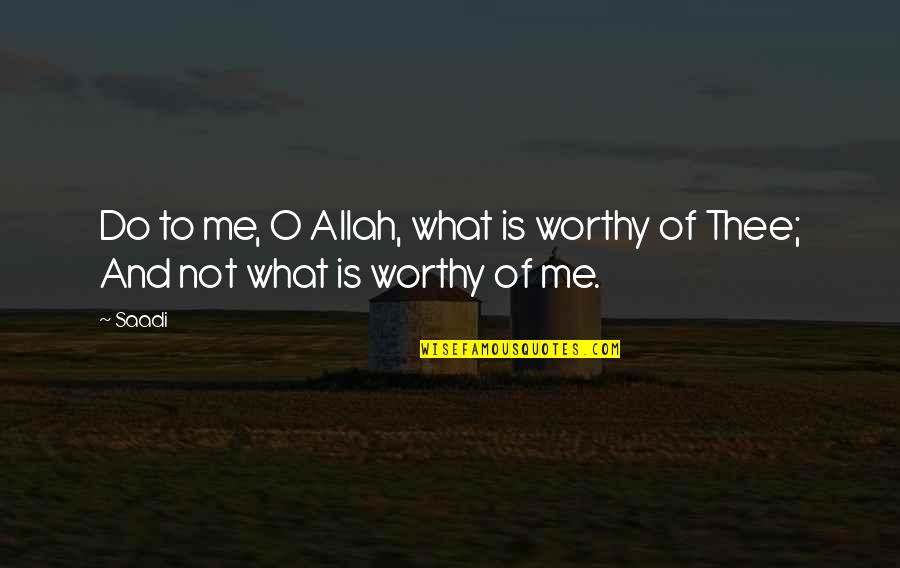 Do to me, O Allah, what is worthy of Thee; And not what is worthy of me.
—
Saadi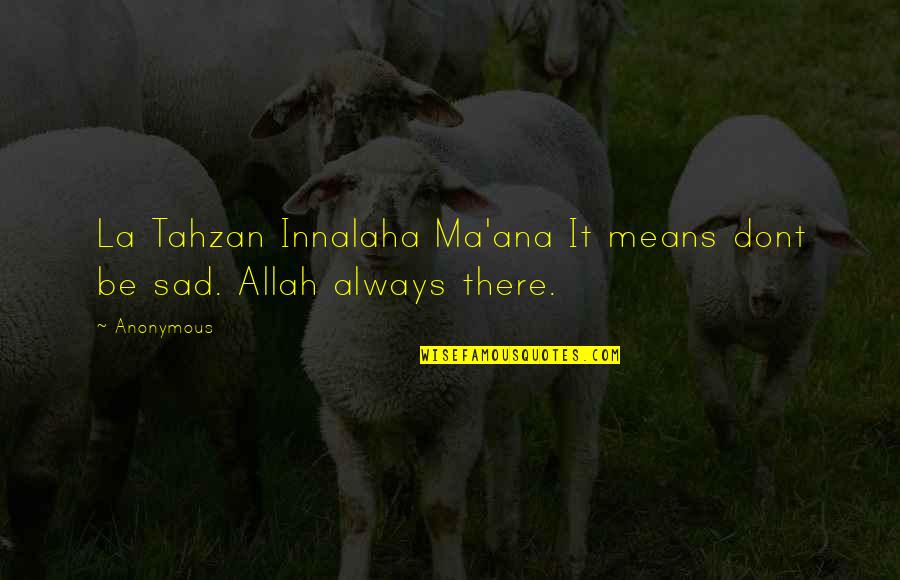 La Tahzan Innalaha Ma'ana It means dont be sad. Allah always there.
—
Anonymous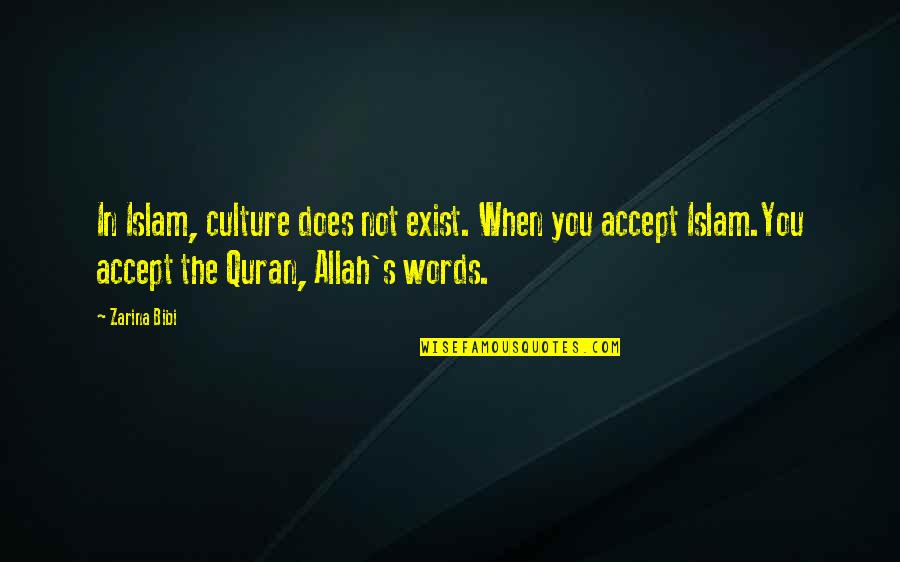 In Islam, culture does not exist.
When you accept Islam.
You accept the Quran, Allah's words.
—
Zarina Bibi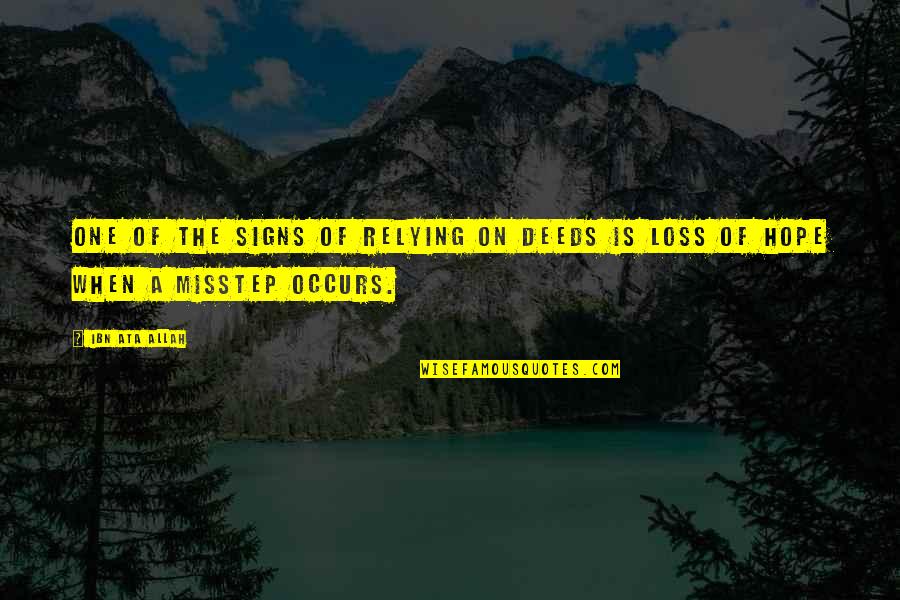 One of the signs of relying on deeds is loss of hope when a misstep occurs.
—
Ibn Ata Allah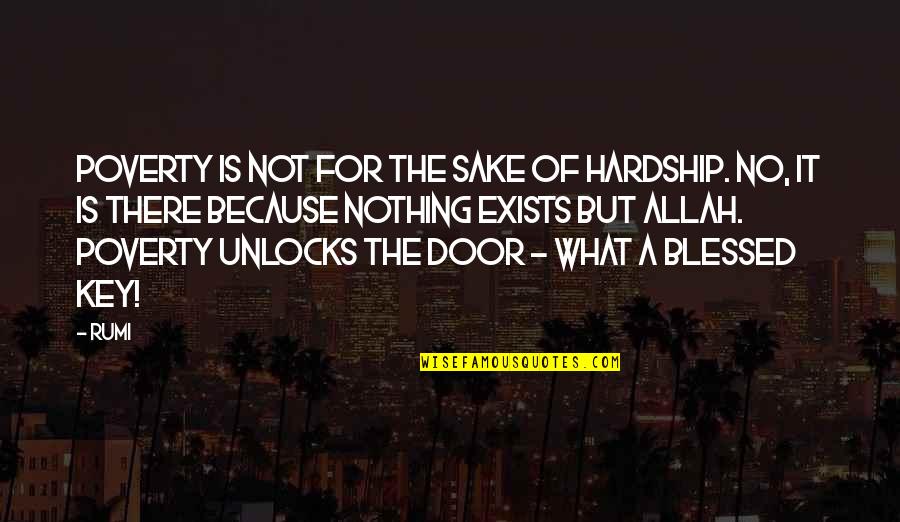 Poverty is not for the sake of hardship. No, it is there because nothing exists but Allah. Poverty unlocks the door - what a blessed key!
—
Rumi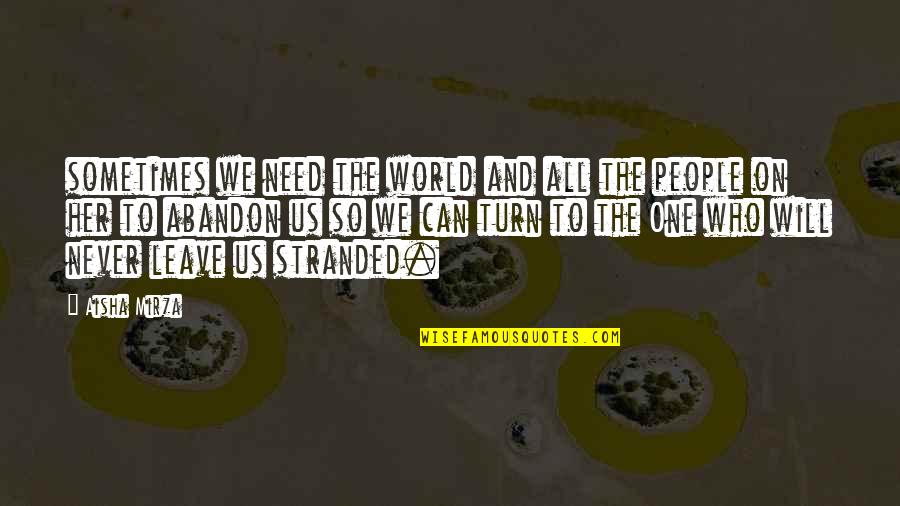 sometimes we need the world and all the people on her to abandon us so we can turn to the One who will never leave us stranded.
—
Aisha Mirza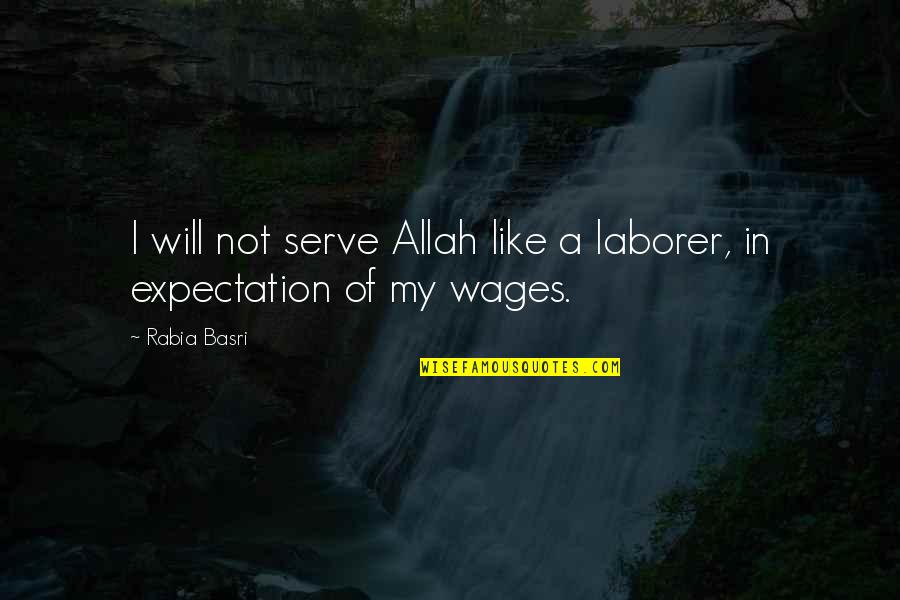 I will not serve Allah like a laborer, in expectation of my wages.
—
Rabia Basri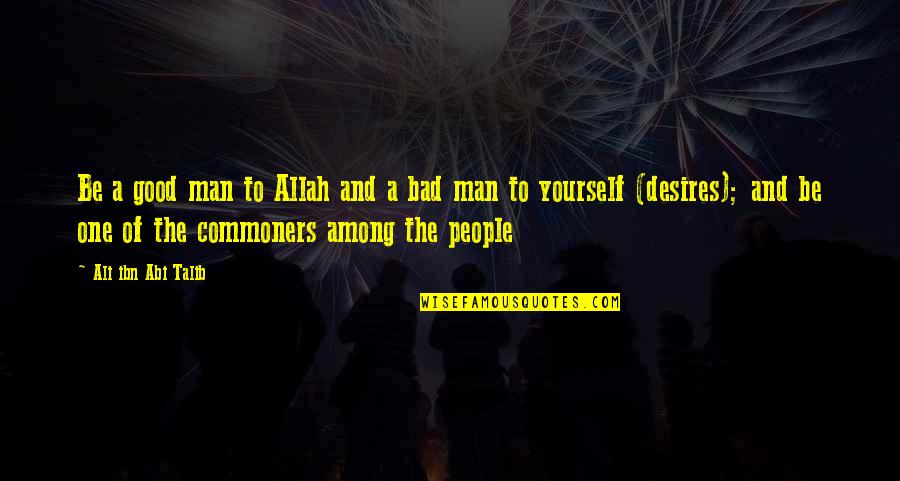 Be a good man to Allah and a bad man to yourself (desires); and be one of the commoners among the people
—
Ali Ibn Abi Talib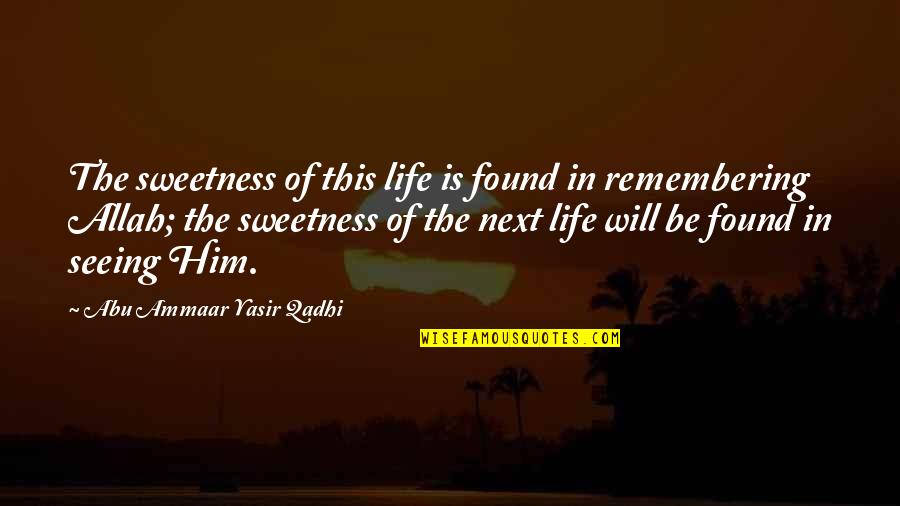 The sweetness of this life is found in remembering Allah; the sweetness of the next life will be found in seeing Him.
—
Abu Ammaar Yasir Qadhi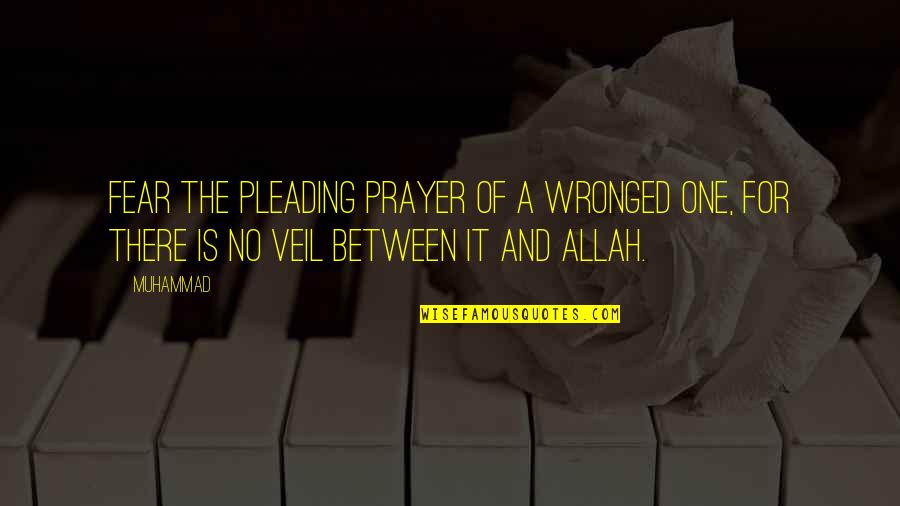 Fear the pleading prayer of a wronged one, for there is no veil between it and Allah.
—
Muhammad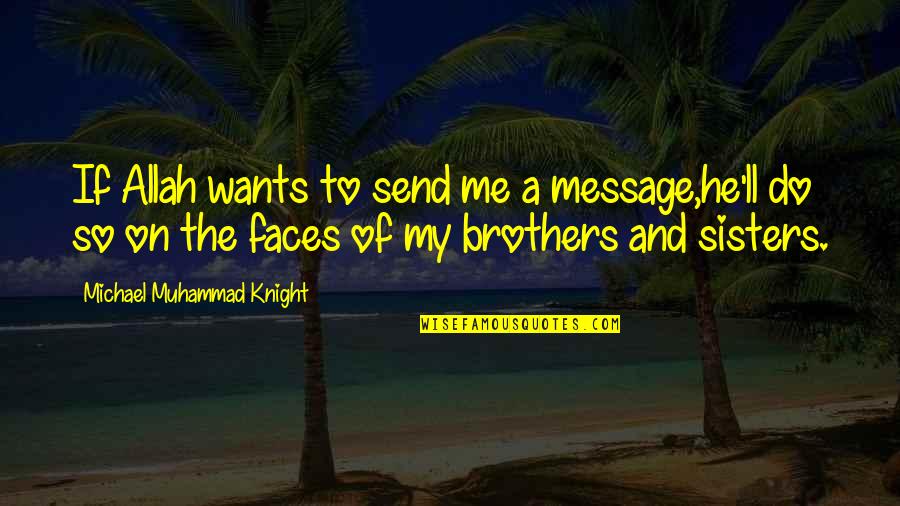 If Allah wants to send me a message,
he'll do so on the faces of my brothers and sisters. —
Michael Muhammad Knight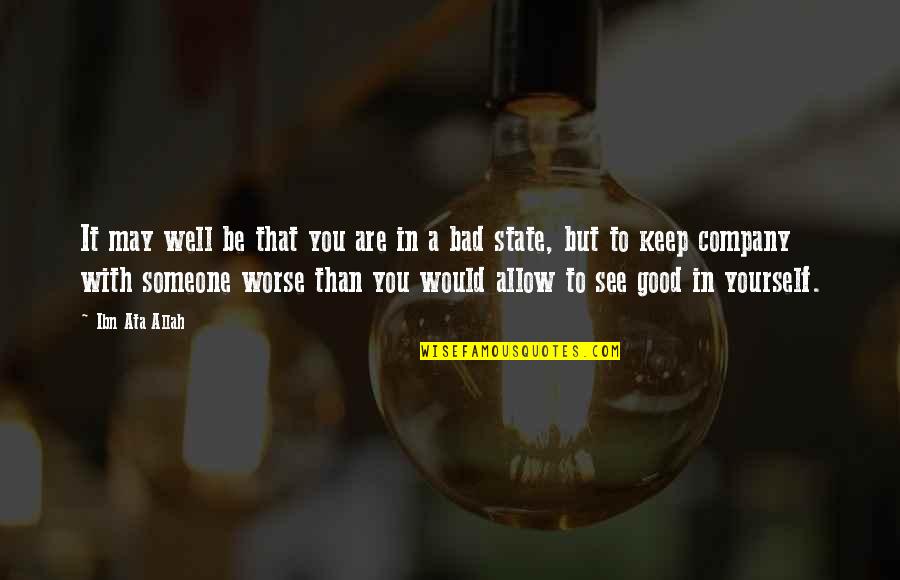 It may well be that you are in a bad state, but to keep company with someone worse than you would allow to see good in yourself. —
Ibn Ata Allah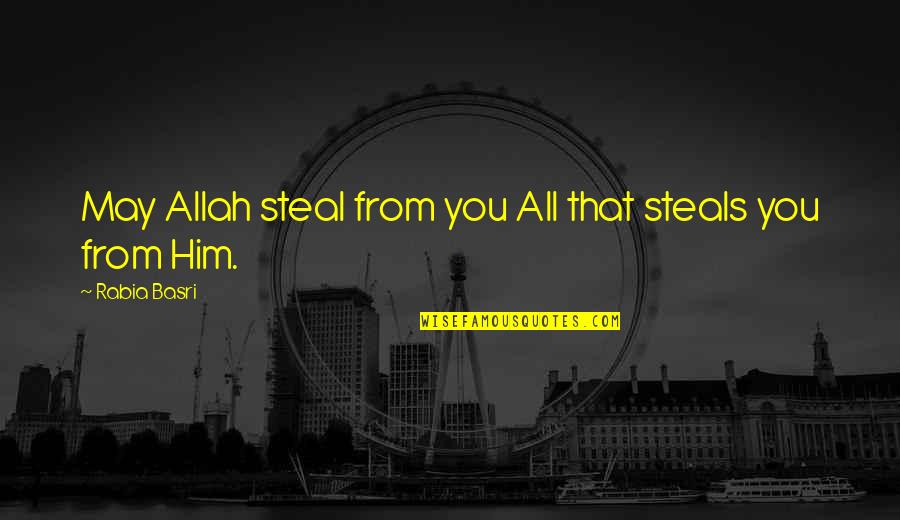 May Allah steal from you All that steals you from Him. —
Rabia Basri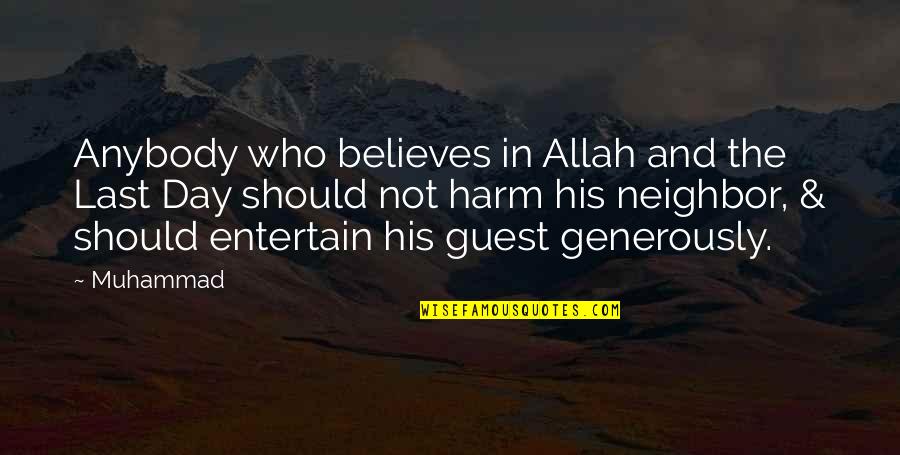 Anybody who believes in Allah and the Last Day should not harm his neighbor, & should entertain his guest generously. —
Muhammad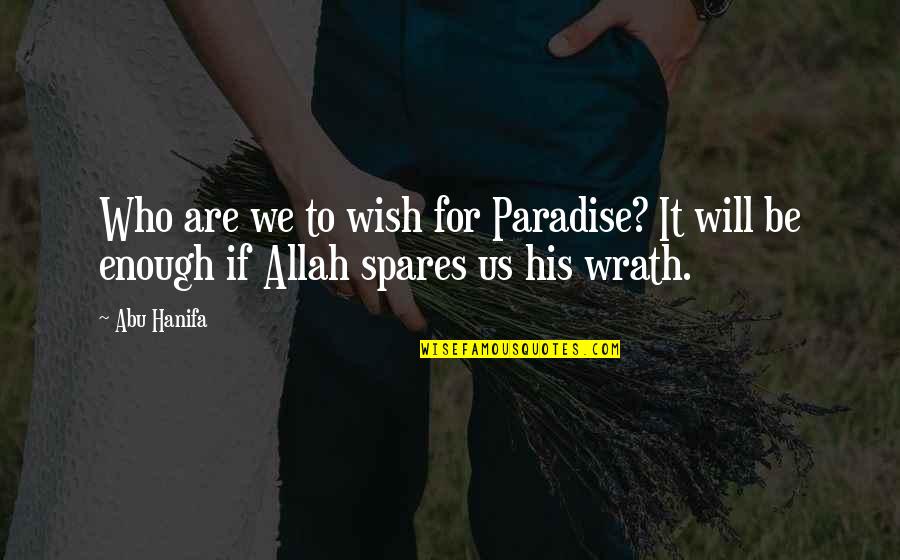 Who are we to wish for Paradise? It will be enough if Allah spares us his wrath. —
Abu Hanifa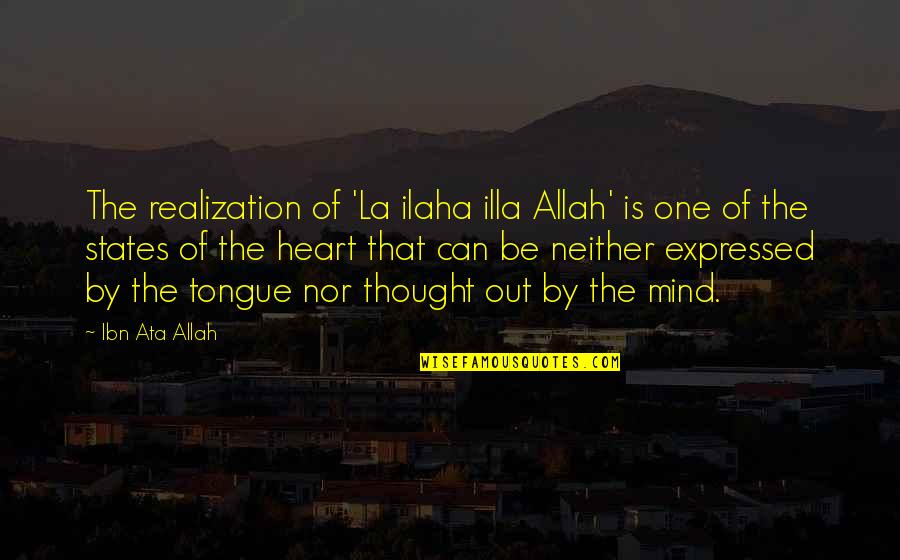 The realization of 'La ilaha illa Allah' is one of the states of the heart that can be neither expressed by the tongue nor thought out by the mind. —
Ibn Ata Allah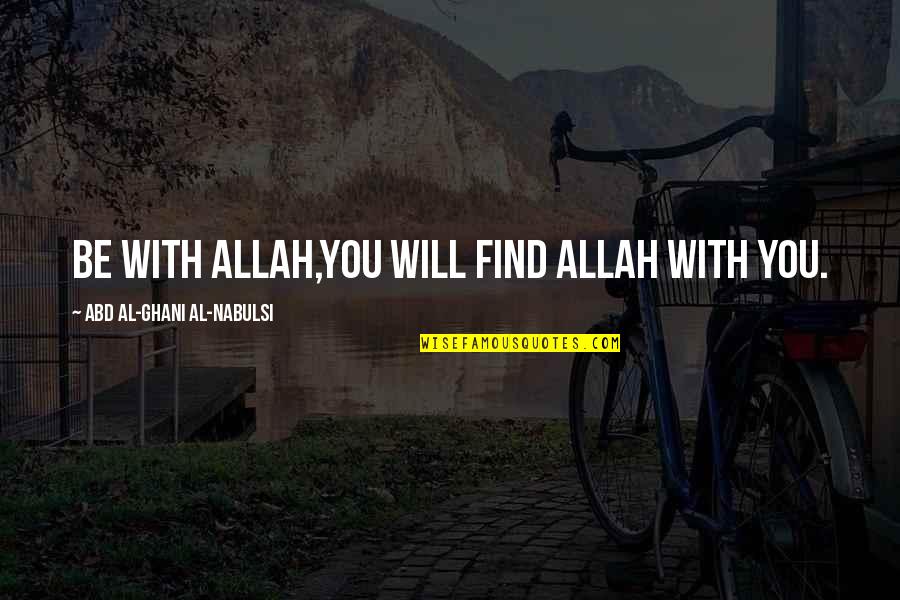 Be with Allah,
You will find Allah with you. —
Abd Al-Ghani Al-Nabulsi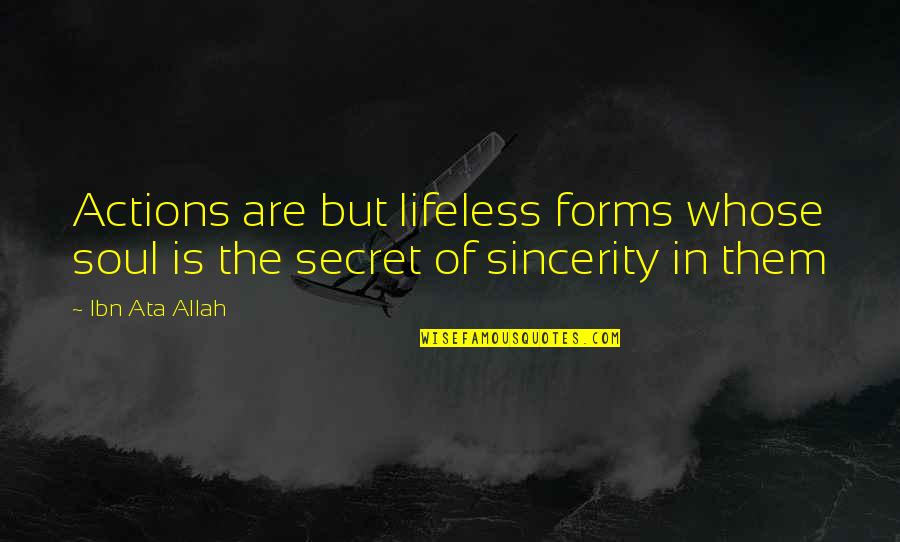 Actions are but lifeless forms whose soul is the secret of sincerity in them —
Ibn Ata Allah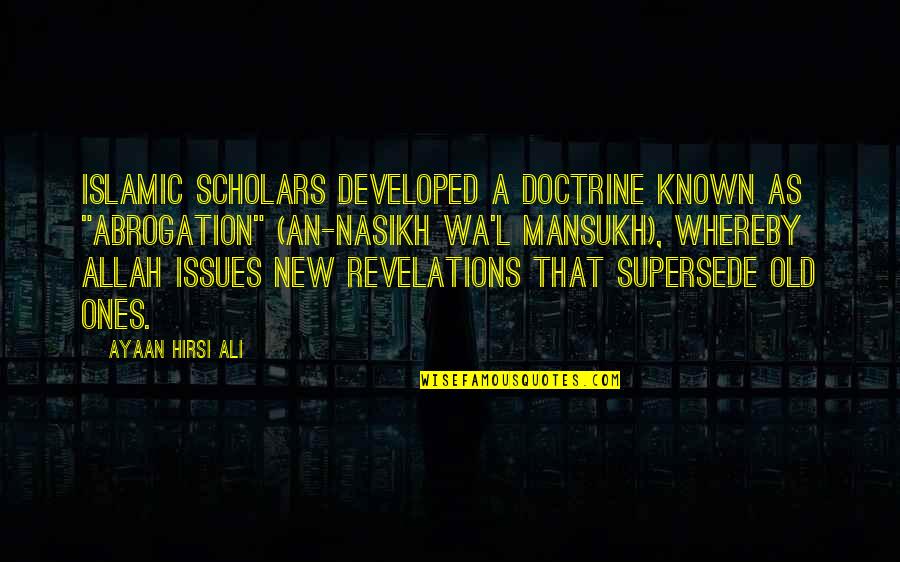 Islamic scholars developed a doctrine known as "abrogation" (an-Nasikh wa'l Mansukh), whereby Allah issues new revelations that supersede old ones. —
Ayaan Hirsi Ali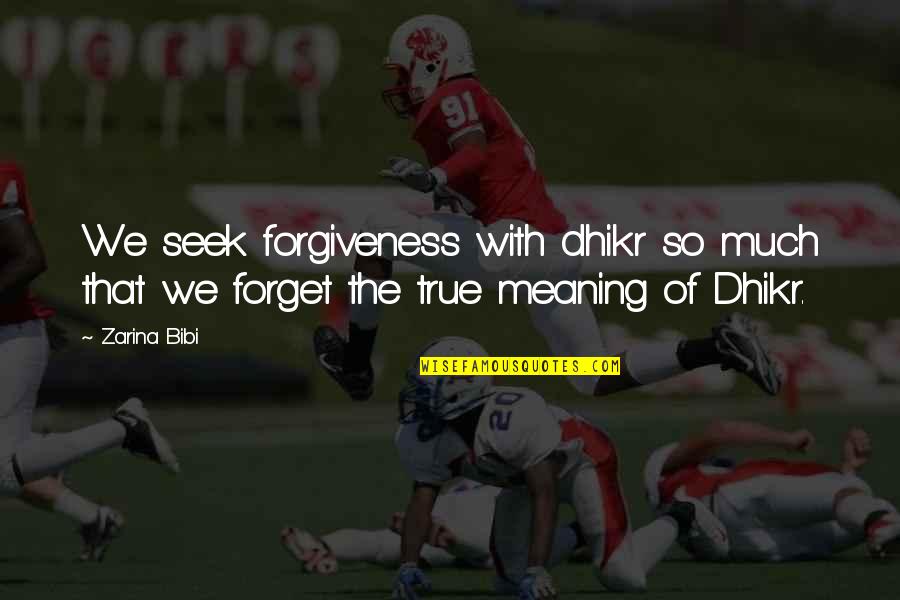 We seek forgiveness with dhikr so much that we forget the true meaning of Dhikr. —
Zarina Bibi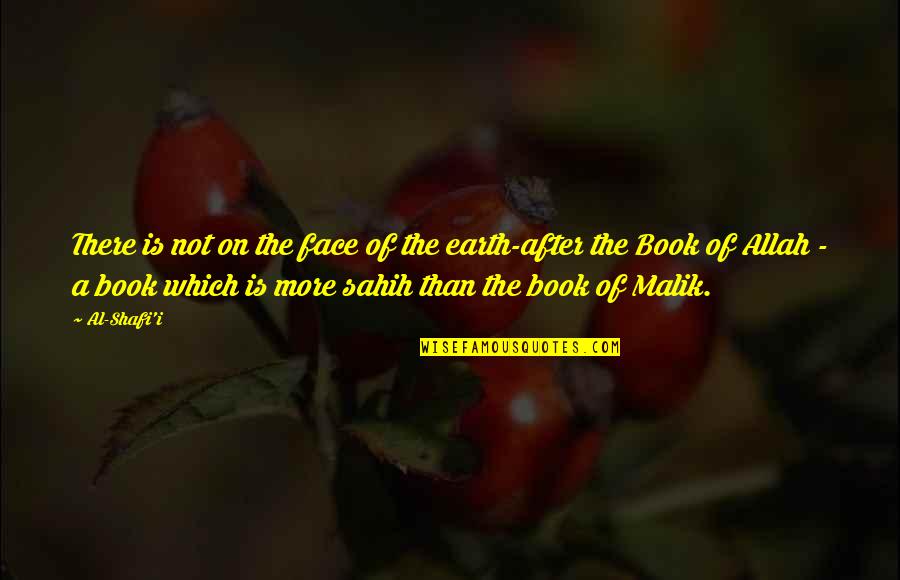 There is not on the face of the earth-after the Book of Allah - a book which is more sahih than the book of Malik. —
Al-Shafi'i
Whoever desires to purify his heart, then let him prefer Allah to his desires —
Ibn Qayyim Al-Jawziyya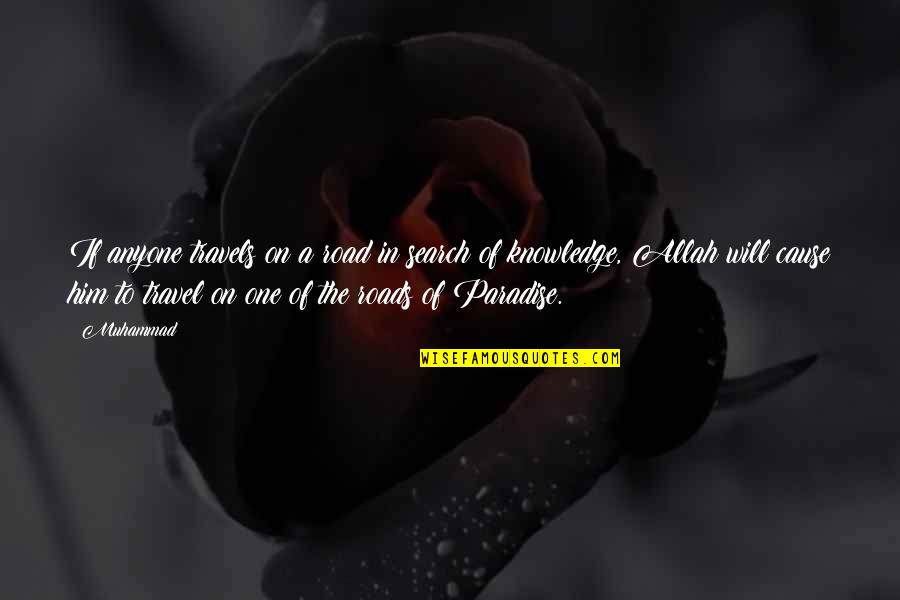 If anyone travels on a road in search of knowledge, Allah will cause him to travel on one of the roads of Paradise. —
Muhammad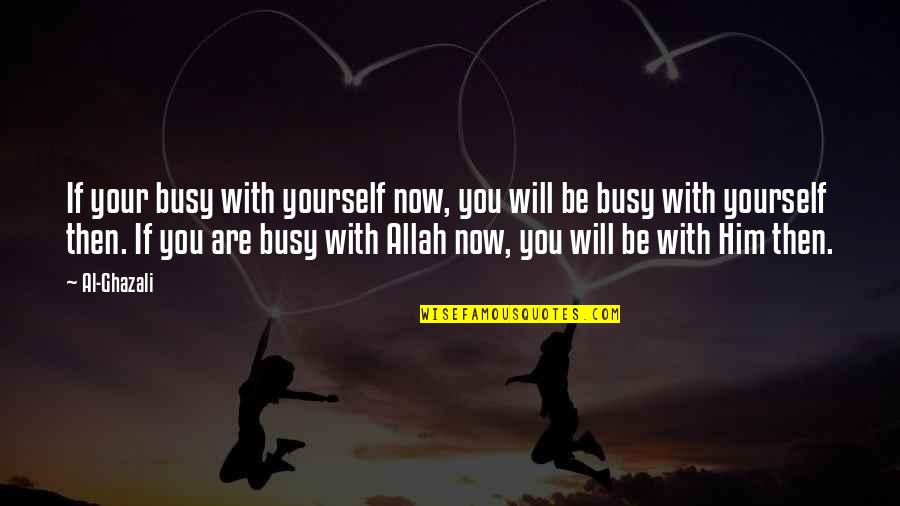 If your busy with yourself now, you will be busy with yourself then. If you are busy with Allah now, you will be with Him then. —
Al-Ghazali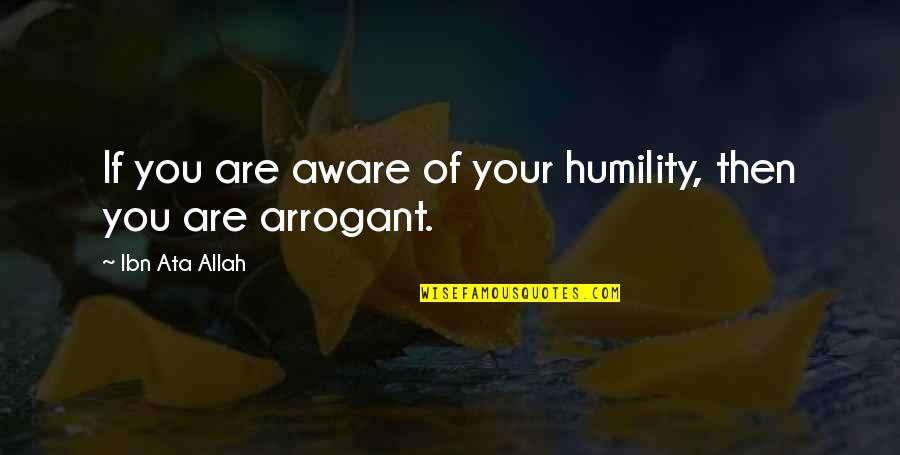 If you are aware of your humility, then you are arrogant. —
Ibn Ata Allah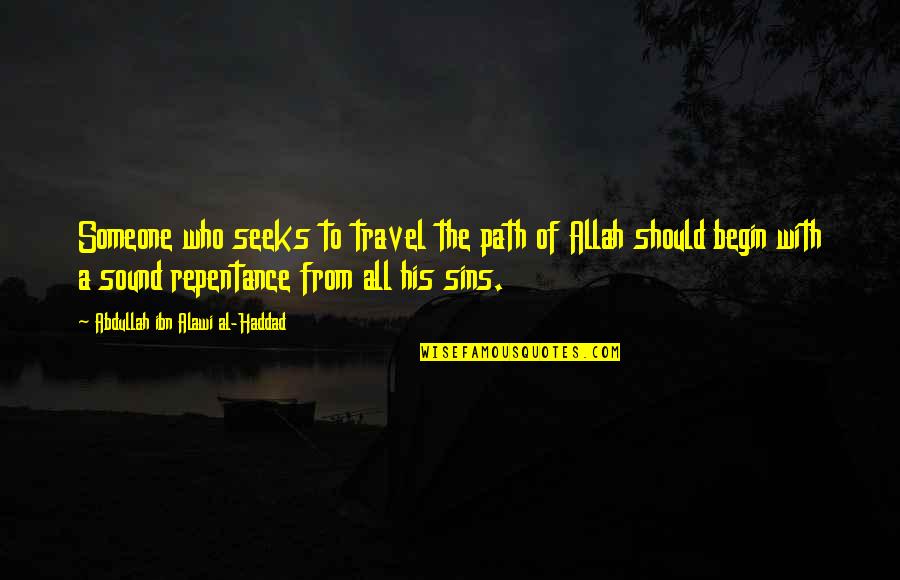 Someone who seeks to travel the path of Allah should begin with a sound repentance from all his sins. —
Abdullah Ibn Alawi Al-Haddad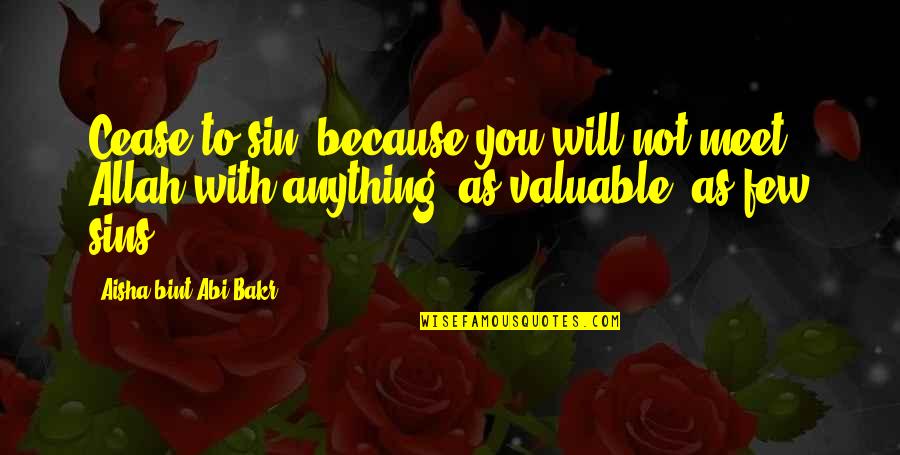 Cease to sin, because you will not meet Allah with anything [as valuable] as few sins. —
Aisha Bint Abi Bakr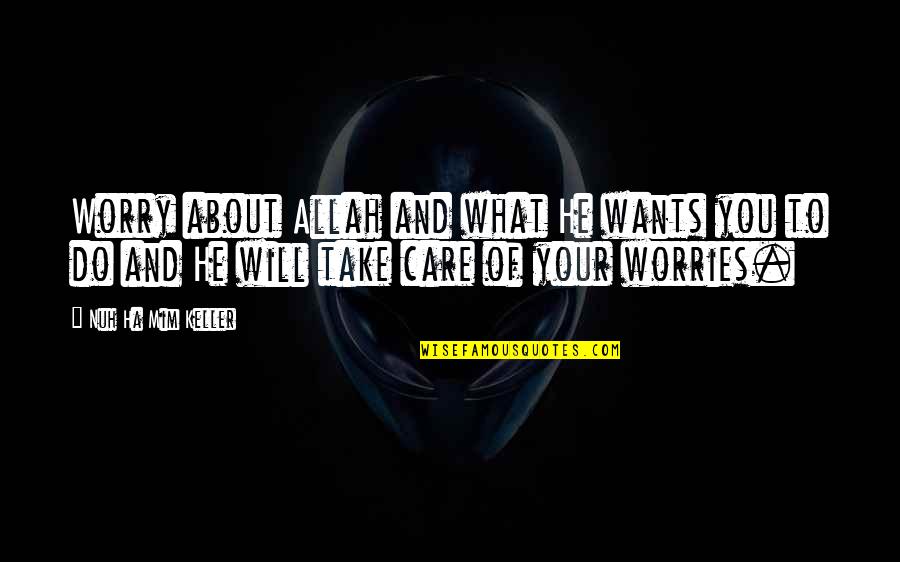 Worry about Allah and what He wants you to do and He will take care of your worries. —
Nuh Ha Mim Keller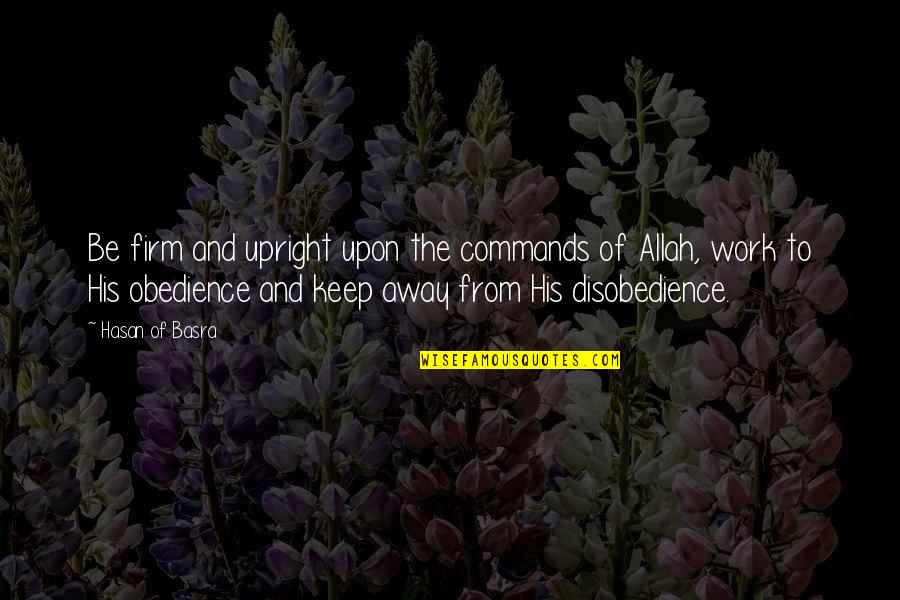 Be firm and upright upon the commands of Allah, work to His obedience and keep away from His disobedience. —
Hasan Of Basra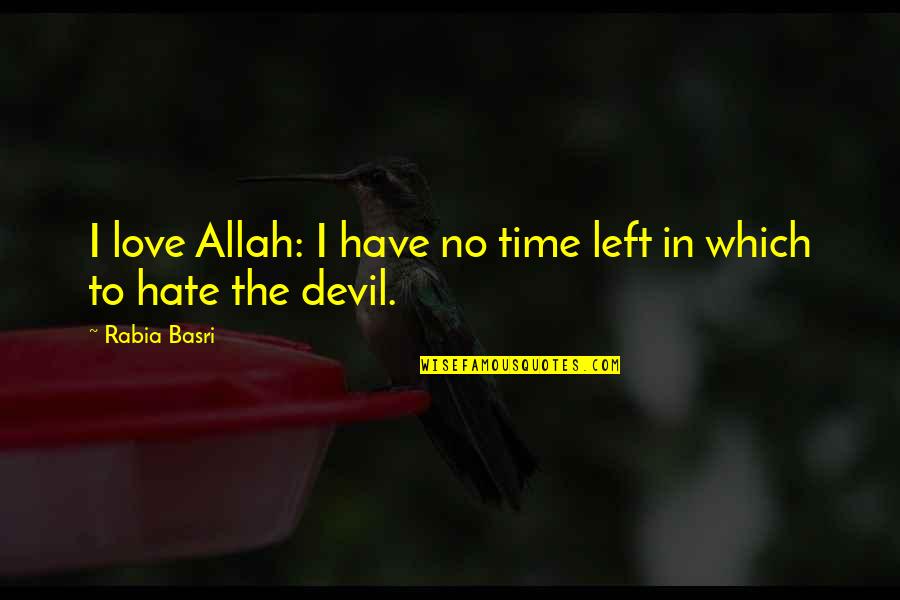 I love Allah: I have no time left in which to hate the devil. —
Rabia Basri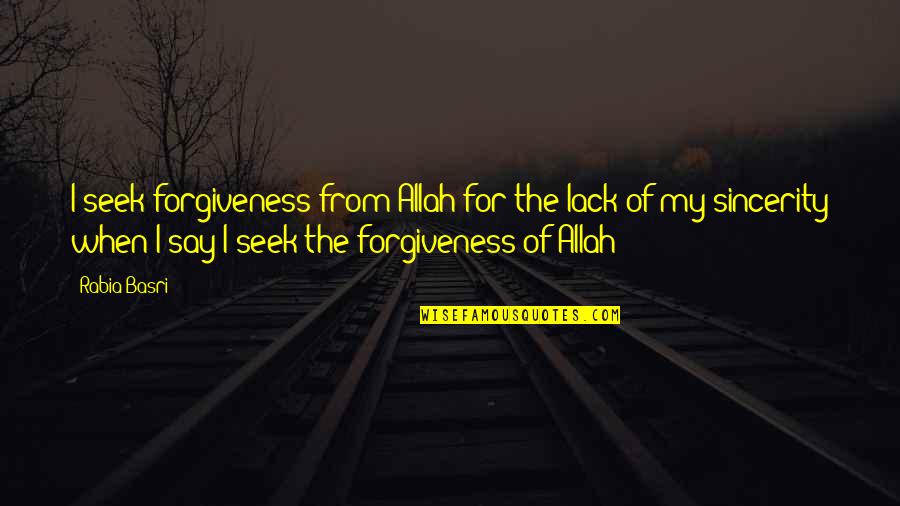 I seek forgiveness from Allah for the lack of my sincerity when I say I seek the forgiveness of Allah —
Rabia Basri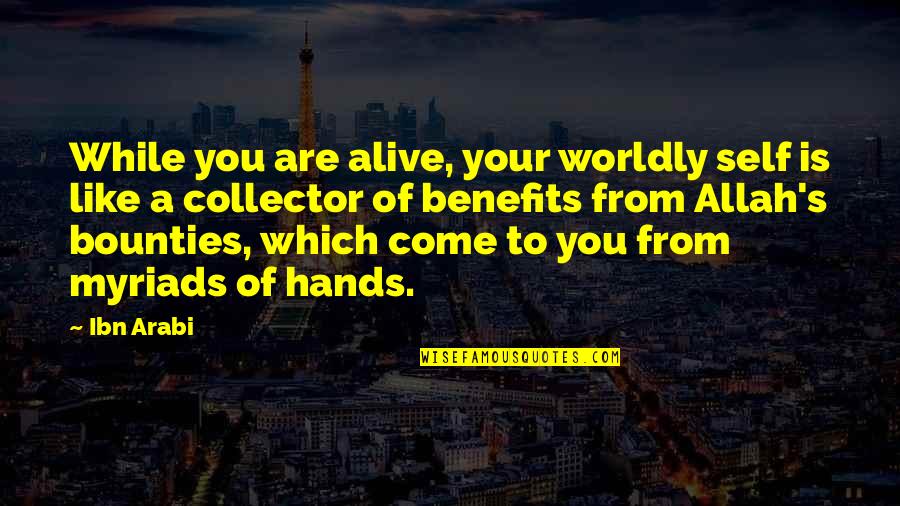 While you are alive, your worldly self is like a collector of benefits from Allah's bounties, which come to you from myriads of hands. —
Ibn Arabi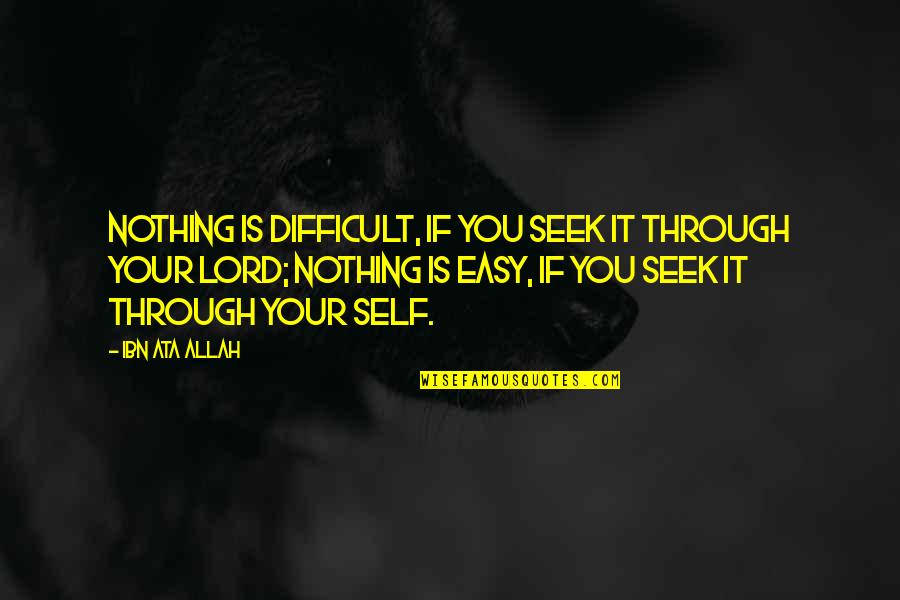 Nothing is difficult, if you seek it through your Lord; nothing is easy, if you seek it through your self. —
Ibn Ata Allah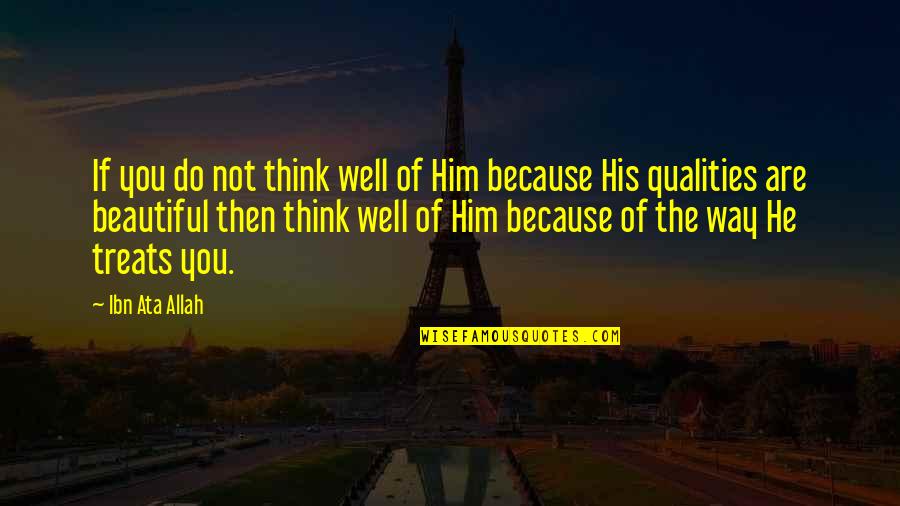 If you do not think well of Him because His qualities are beautiful then think well of Him because of the way He treats you. —
Ibn Ata Allah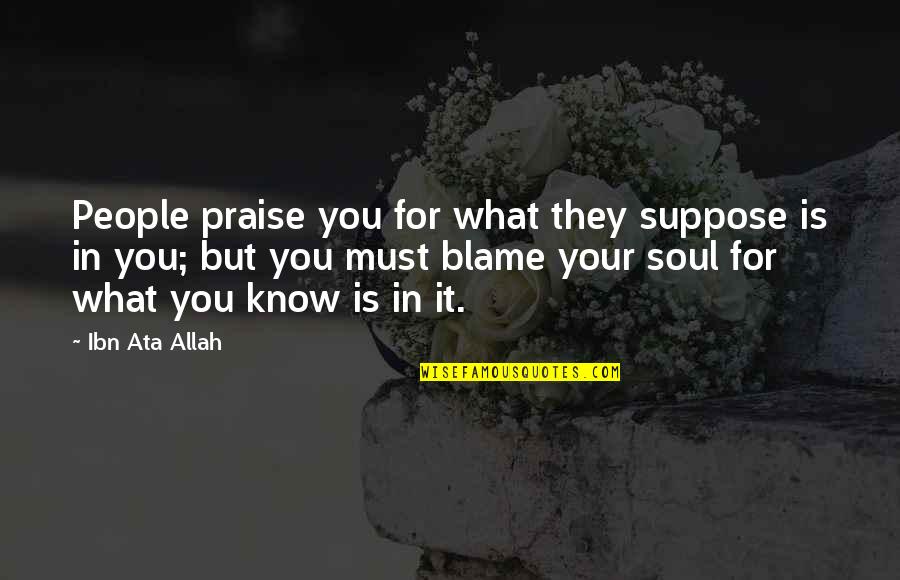 People praise you for what they suppose is in you; but you must blame your soul for what you know is in it. —
Ibn Ata Allah