Is It The Weekend Yet Quotes
Collection of top 30 famous quotes about Is It The Weekend Yet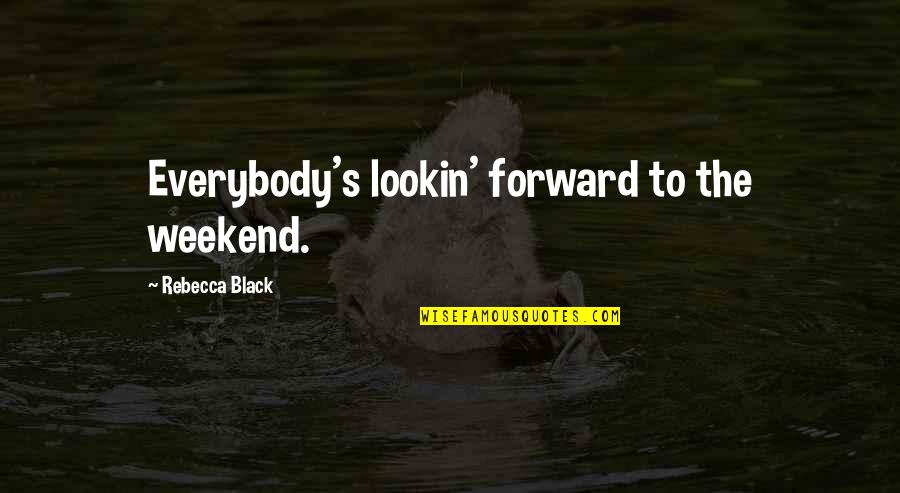 Everybody's lookin' forward to the weekend.
—
Rebecca Black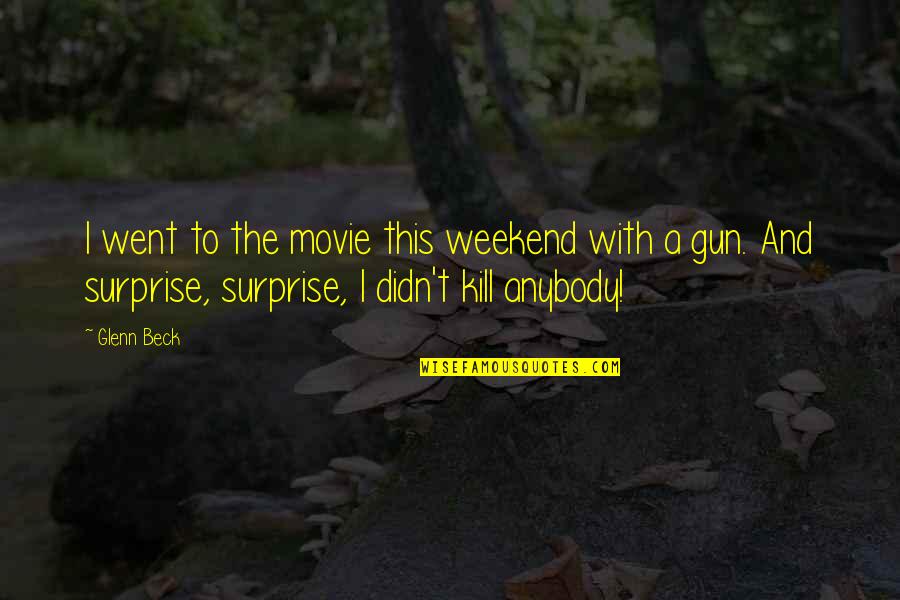 I went to the movie this weekend with a gun. And surprise, surprise, I didn't kill anybody!
—
Glenn Beck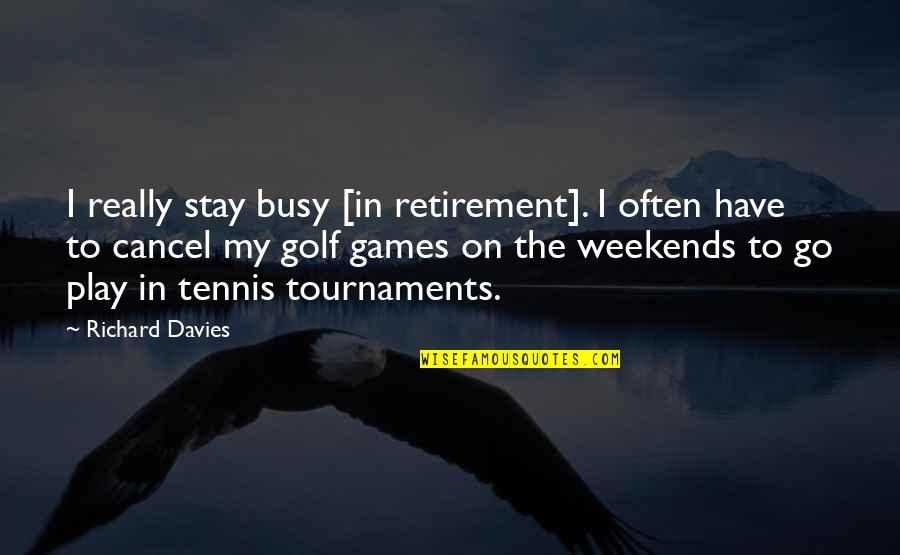 I really stay busy [in retirement]. I often have to cancel my golf games on the weekends to go play in tennis tournaments.
—
Richard Davies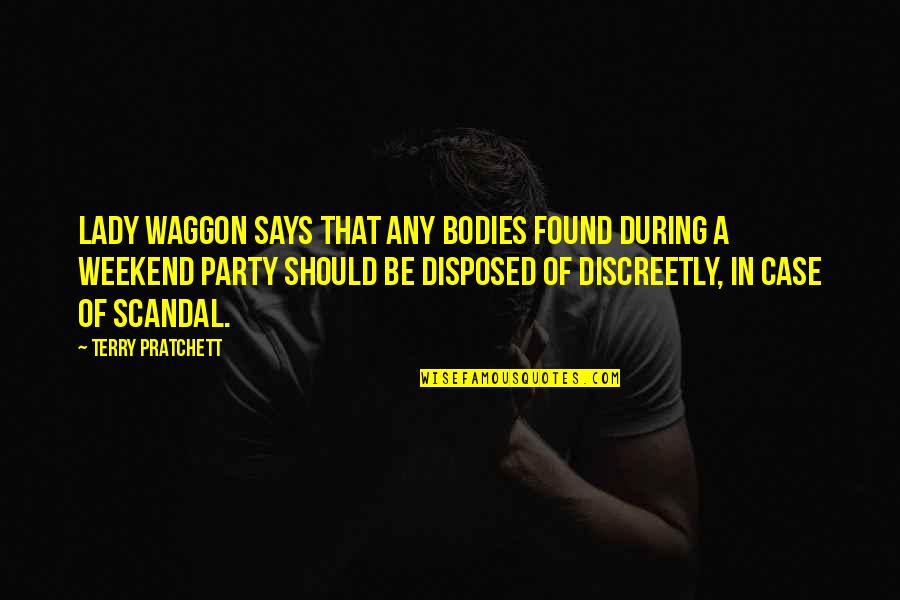 Lady Waggon Says That Any Bodies Found During A Weekend Party Should Be Disposed Of Discreetly, In Case Of Scandal.
—
Terry Pratchett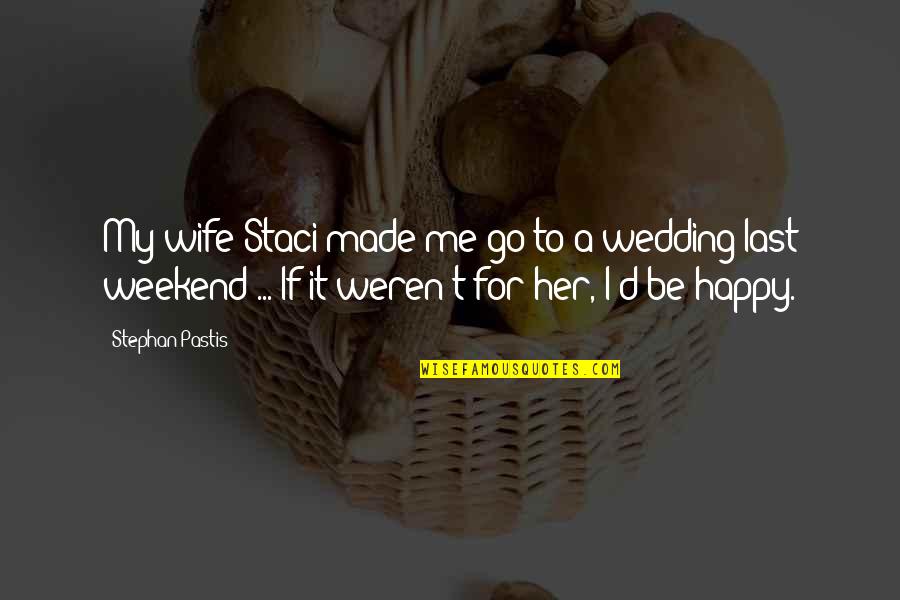 My wife Staci made me go to a wedding last weekend ... If it weren't for her, I'd be happy.
—
Stephan Pastis
I always try to start my weekend by running on the beach, which is great fun here in Barcelona.
—
Daniel Bruhl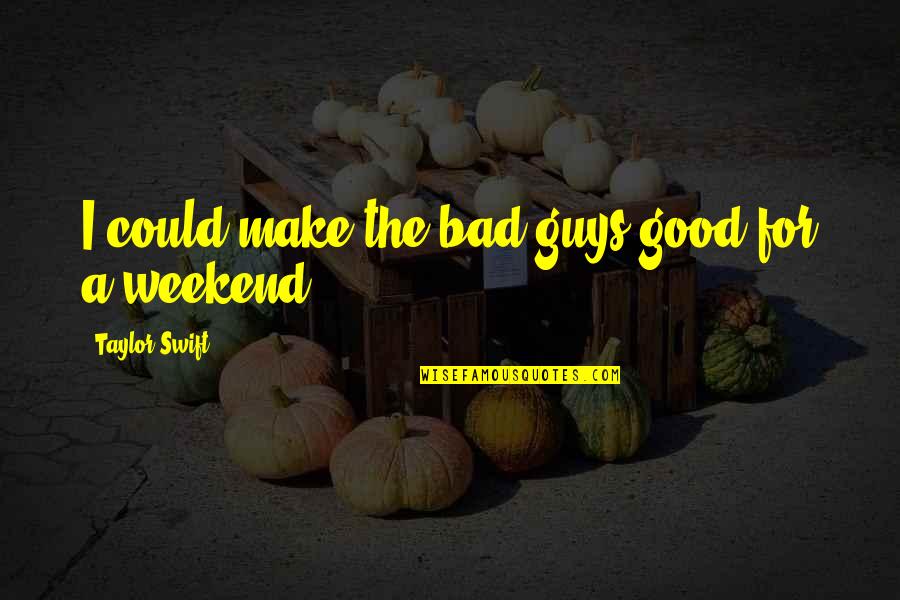 I could make the bad guys good for a weekend.
—
Taylor Swift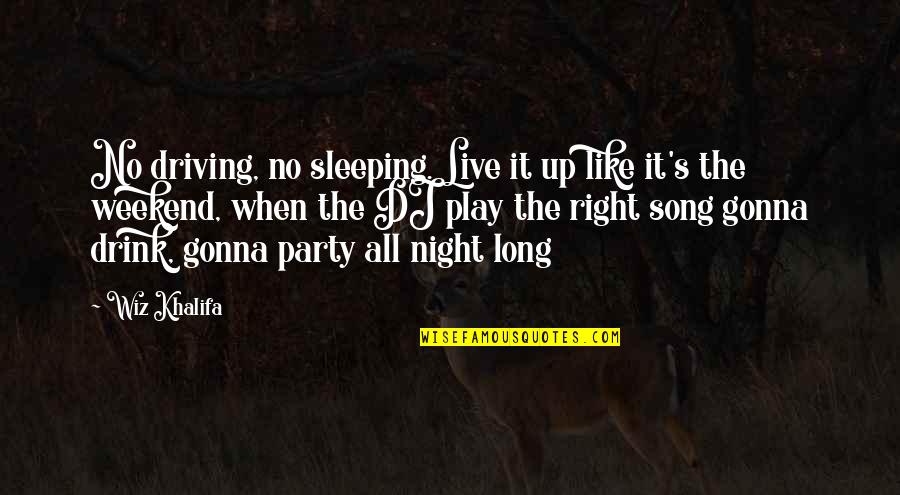 No driving, no sleeping. Live it up like it's the weekend, when the DJ play the right song gonna drink, gonna party all night long
—
Wiz Khalifa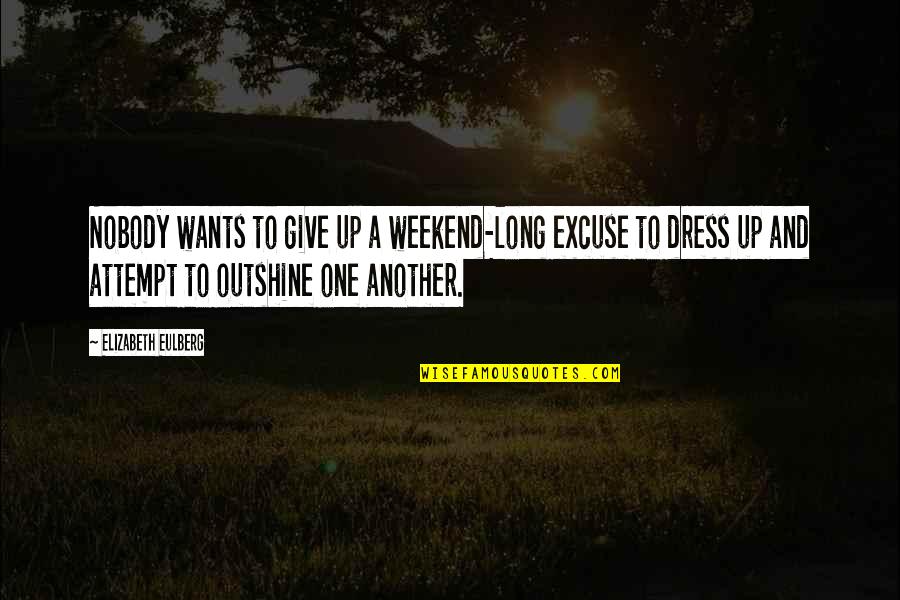 Nobody wants to give up a weekend-long excuse to dress up and attempt to outshine one another. —
Elizabeth Eulberg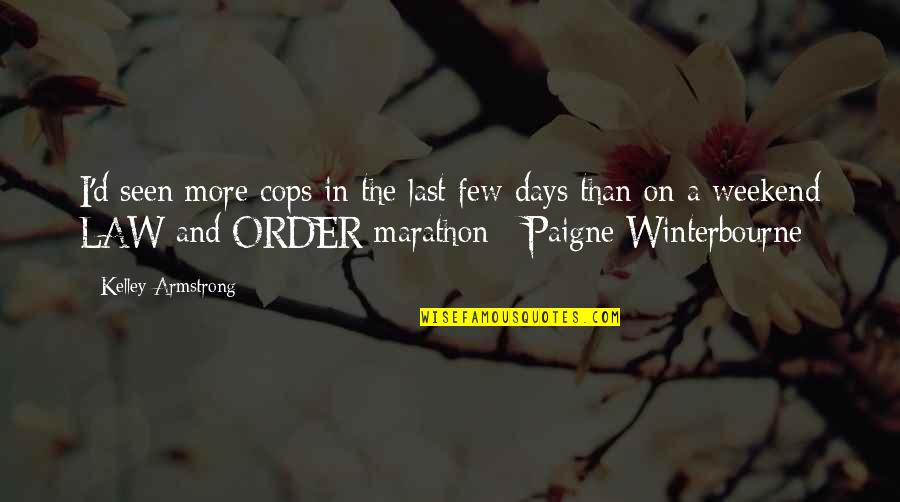 I'd seen more cops in the last few days than on a weekend LAW and ORDER marathon - Paigne Winterbourne —
Kelley Armstrong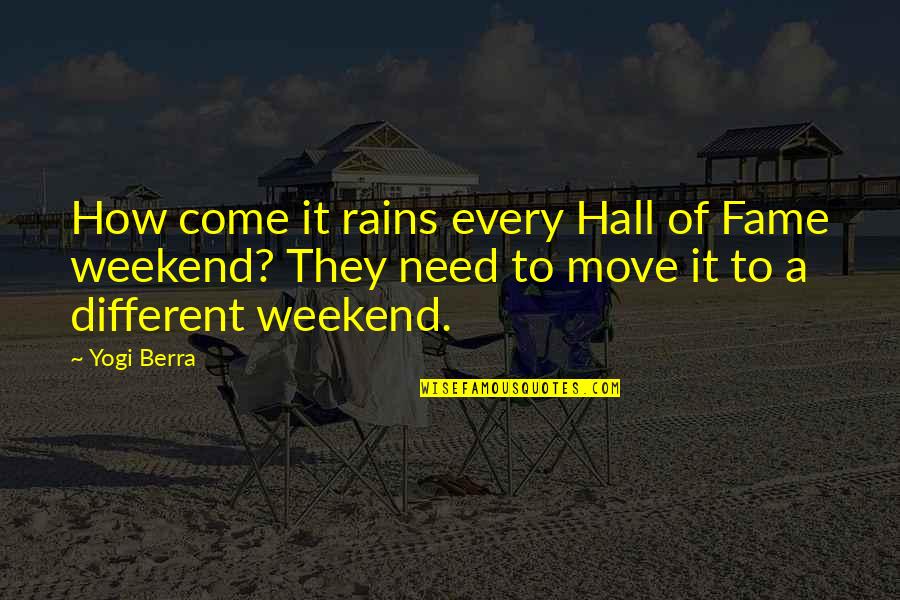 How come it rains every Hall of Fame weekend? They need to move it to a different weekend. —
Yogi Berra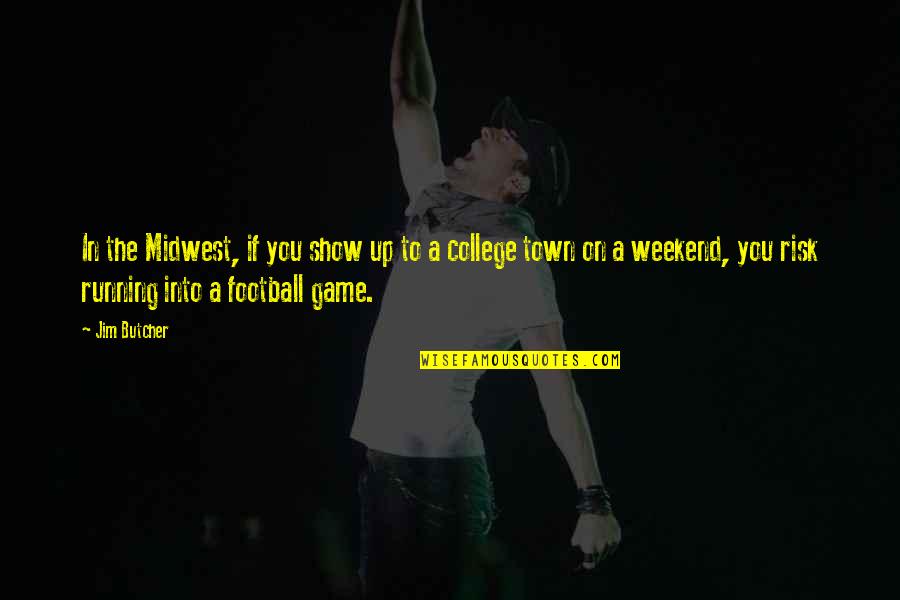 In the Midwest, if you show up to a college town on a weekend, you risk running into a football game. —
Jim Butcher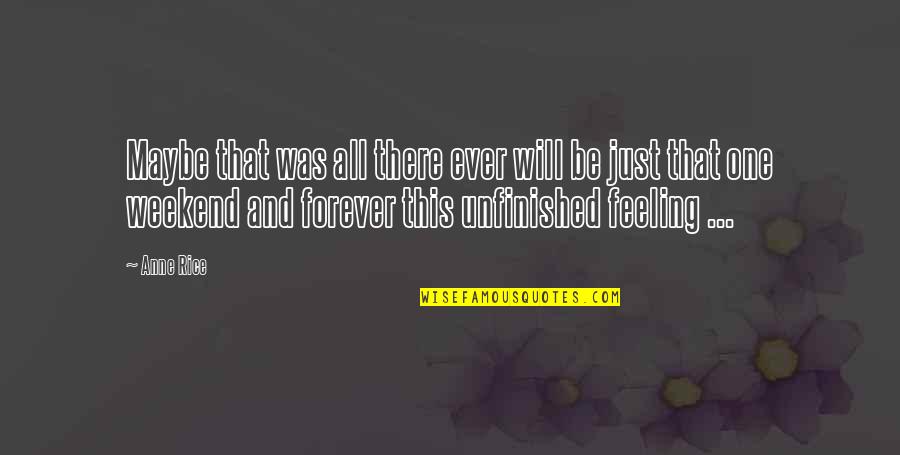 Maybe that was all there ever will be just that one weekend and forever this unfinished feeling ... —
Anne Rice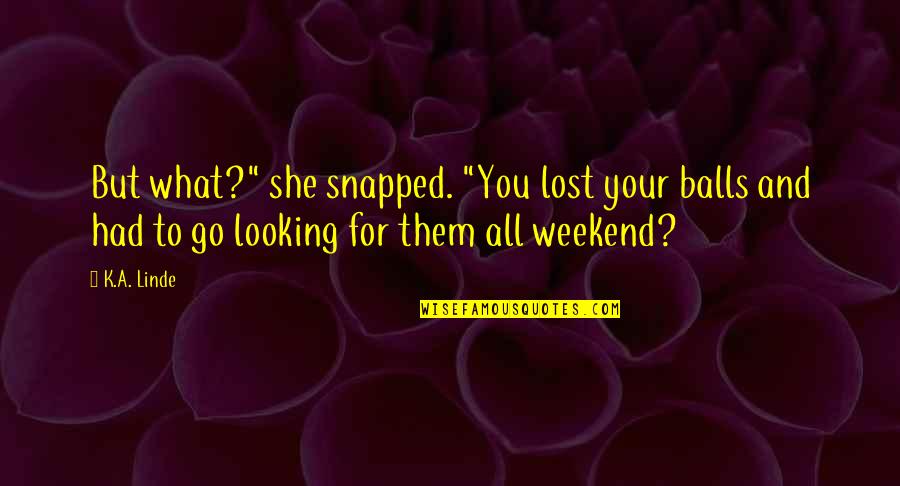 But what?" she snapped. "You lost your balls and had to go looking for them all weekend? —
K.A. Linde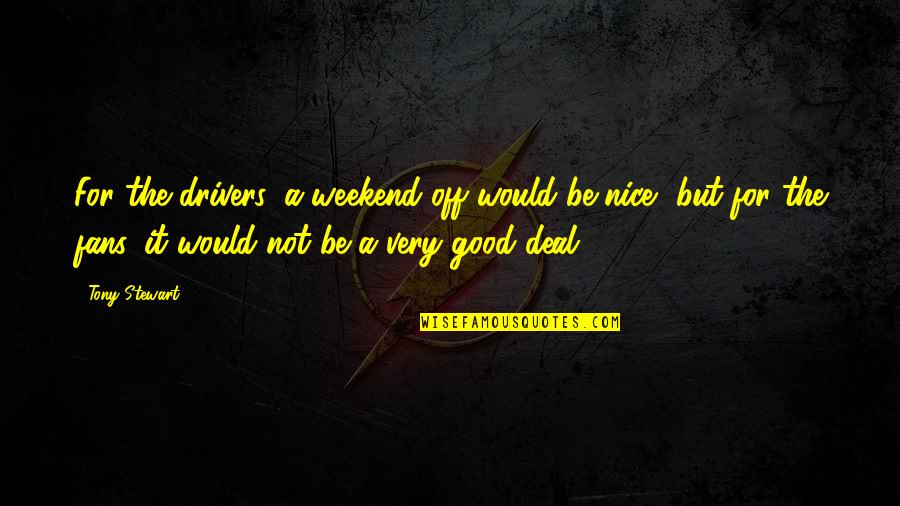 For the drivers, a weekend off would be nice, but for the fans, it would not be a very good deal. —
Tony Stewart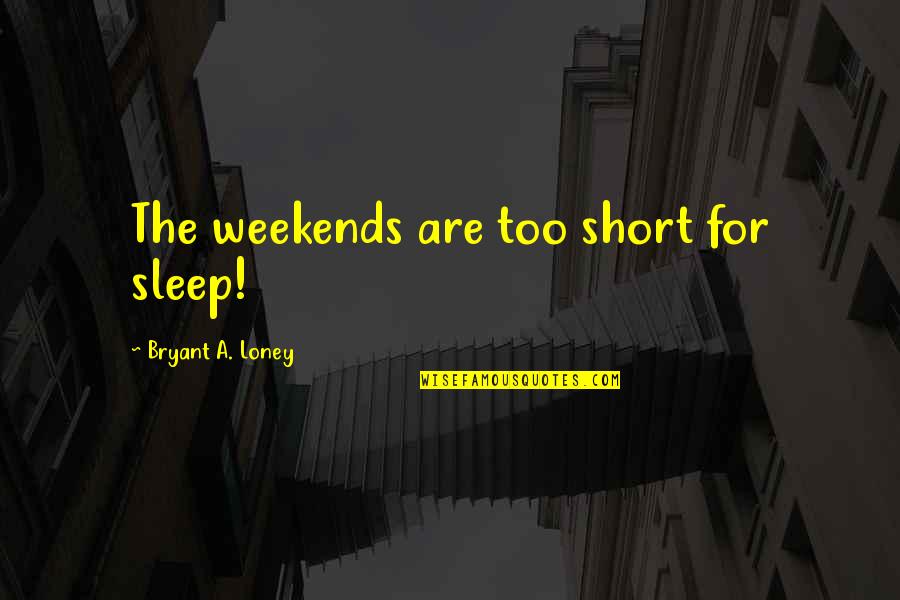 The weekends are too short for sleep! —
Bryant A. Loney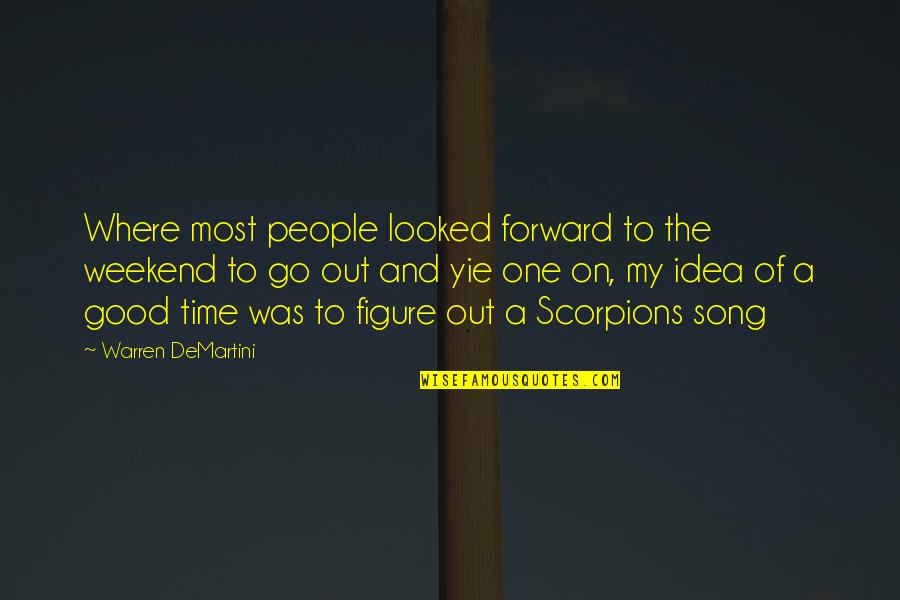 Where most people looked forward to the weekend to go out and yie one on, my idea of a good time was to figure out a Scorpions song —
Warren DeMartini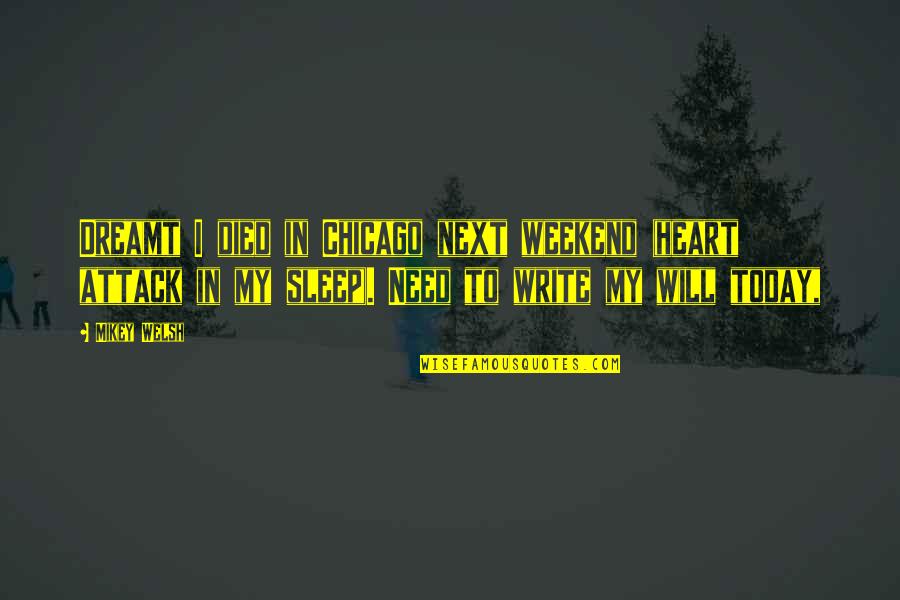 Dreamt I died in Chicago next weekend (heart attack in my sleep). Need to write my will today, —
Mikey Welsh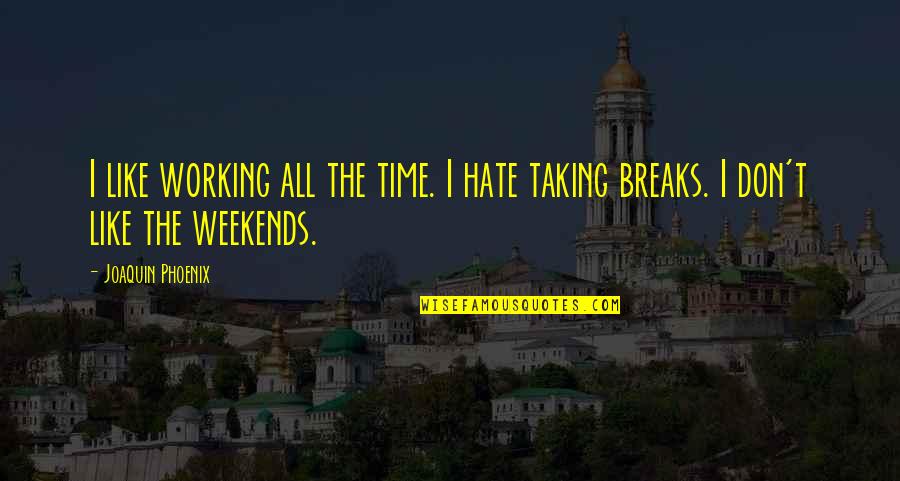 I like working all the time. I hate taking breaks. I don't like the weekends. —
Joaquin Phoenix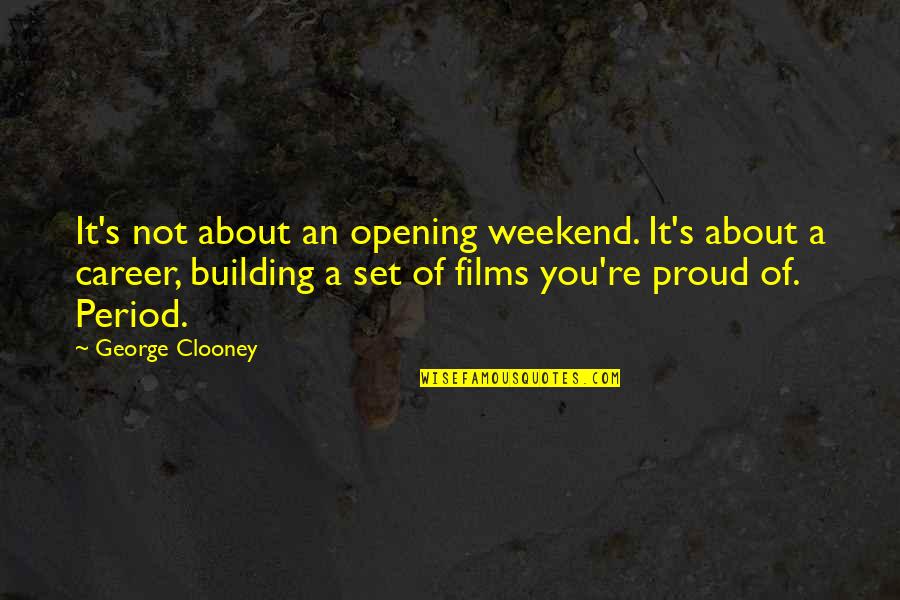 It's not about an opening weekend. It's about a career, building a set of films you're proud of. Period. —
George Clooney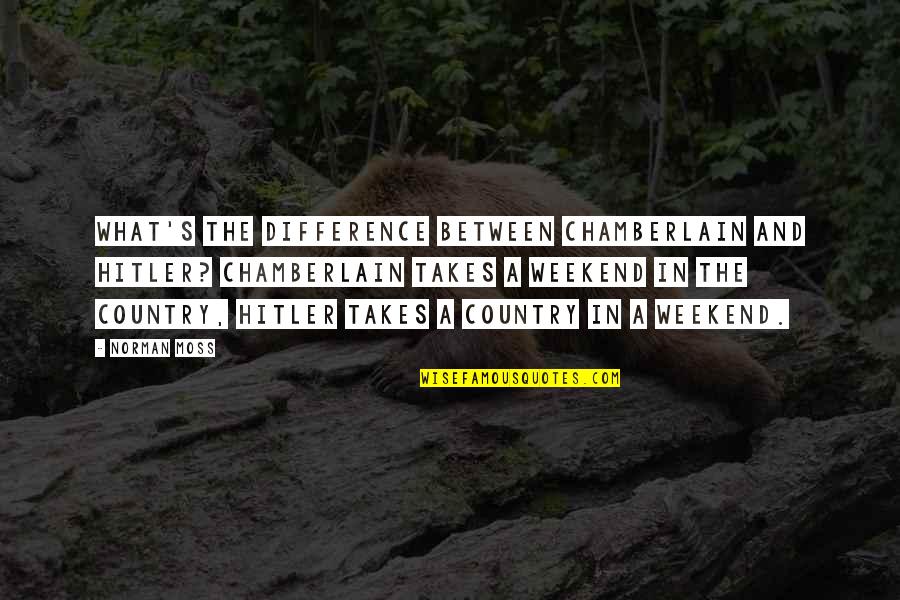 What's the difference between Chamberlain and Hitler? Chamberlain takes a weekend in the country, Hitler takes a country in a weekend. —
Norman Moss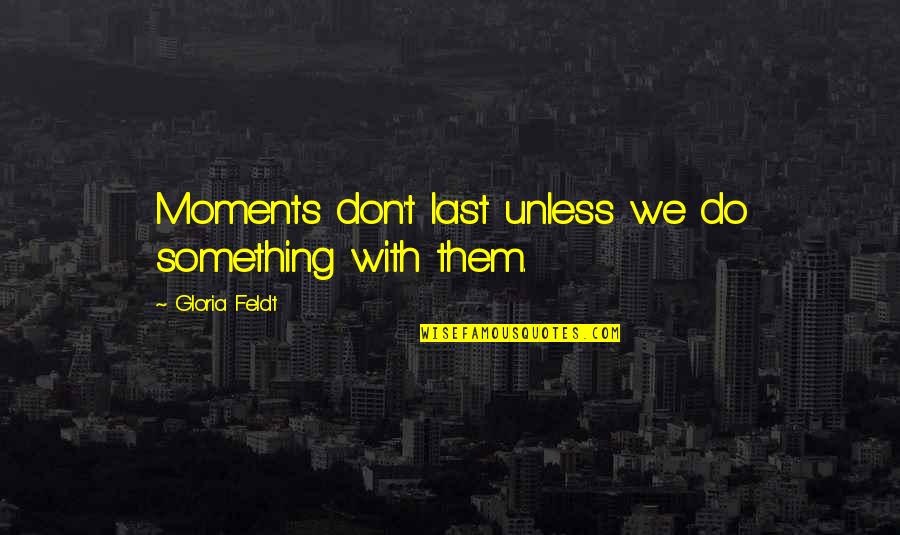 Moments don't last unless we do something with them. —
Gloria Feldt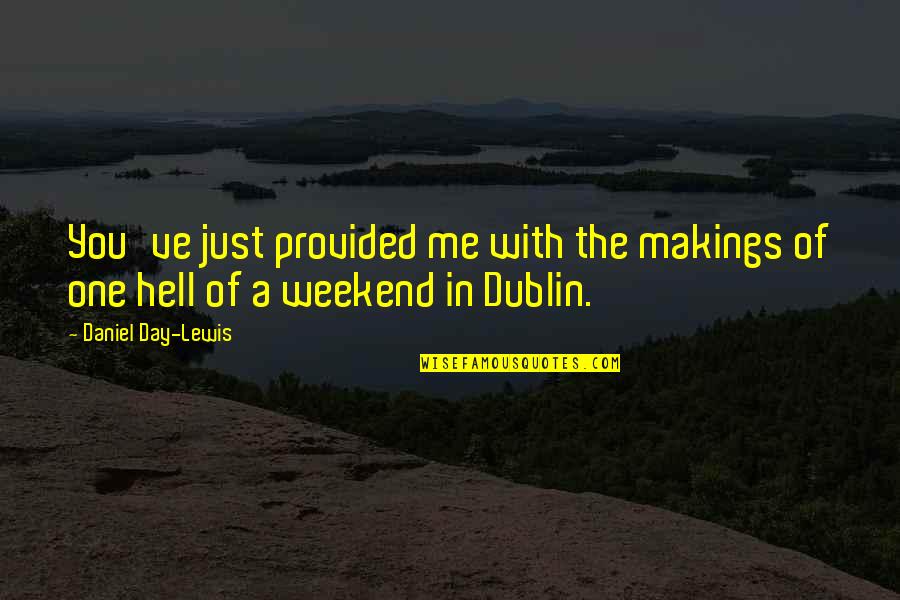 You've just provided me with the makings of one hell of a weekend in Dublin. —
Daniel Day-Lewis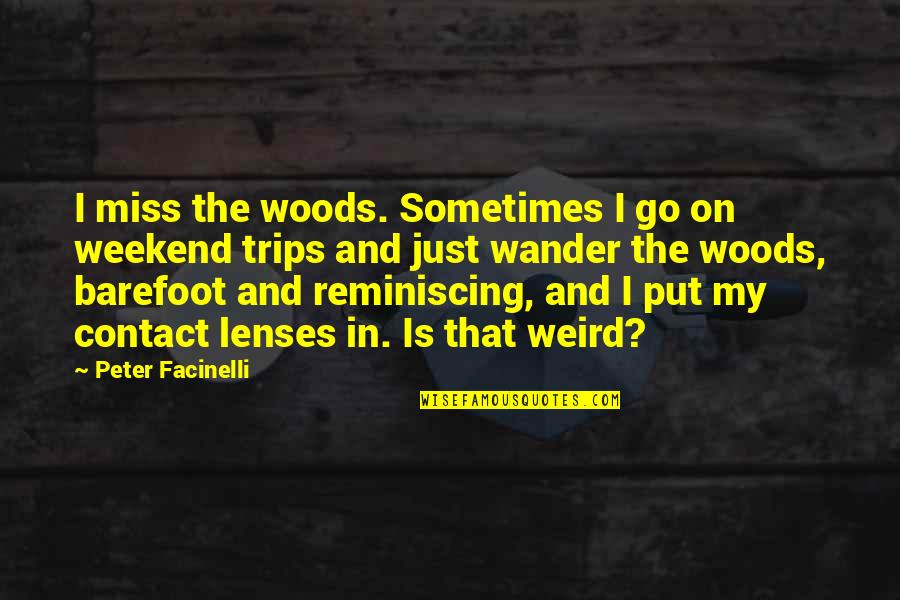 I miss the woods. Sometimes I go on weekend trips and just wander the woods, barefoot and reminiscing, and I put my contact lenses in. Is that weird? —
Peter Facinelli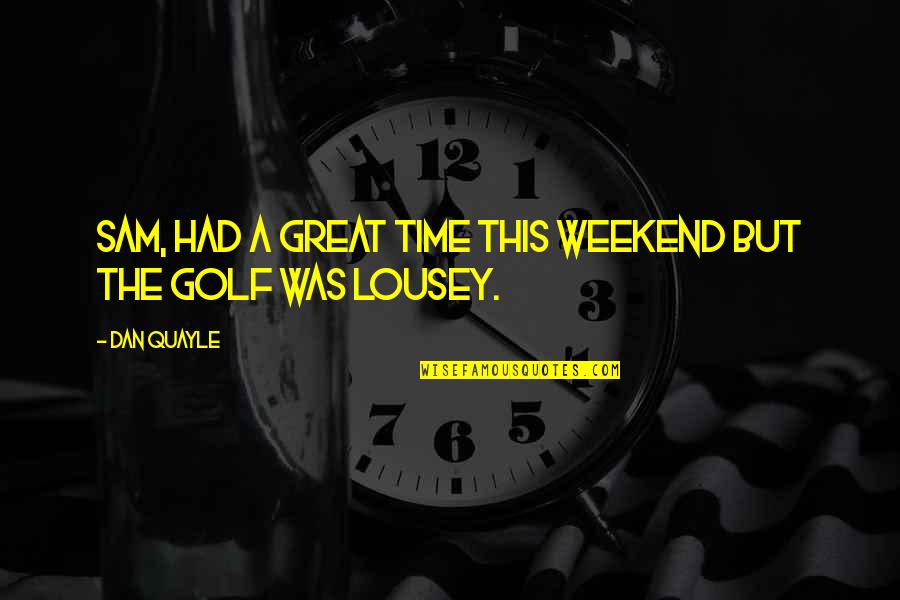 Sam, had a great time this weekend but the golf was lousey. —
Dan Quayle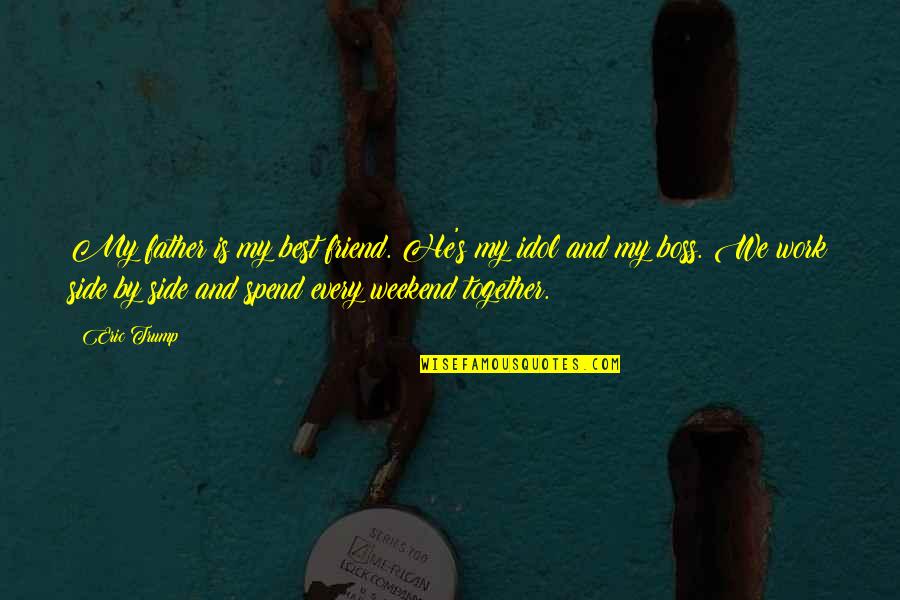 My father is my best friend. He's my idol and my boss. We work side by side and spend every weekend together. —
Eric Trump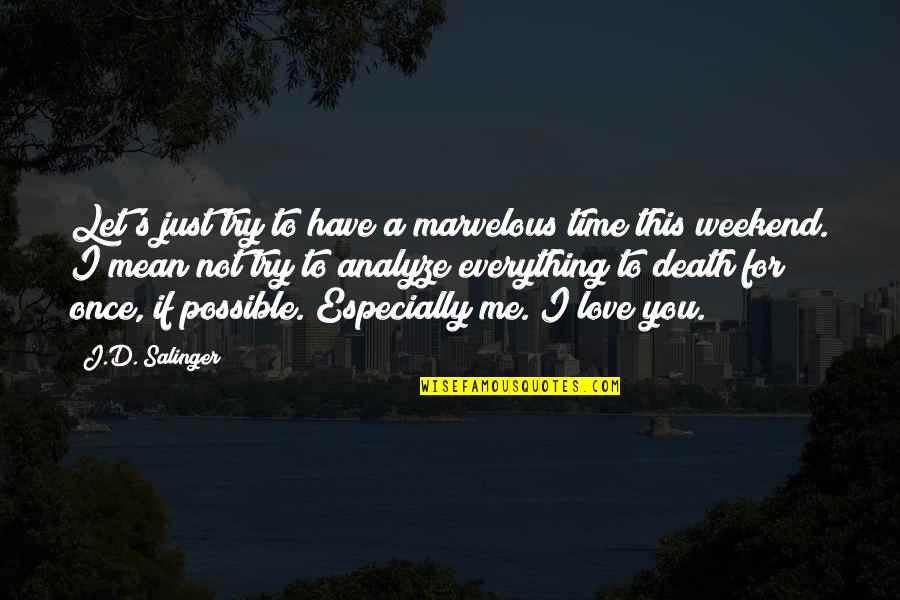 Let's just try to have a marvelous time this weekend. I mean not try to analyze everything to death for once, if possible. Especially me. I love you. —
J.D. Salinger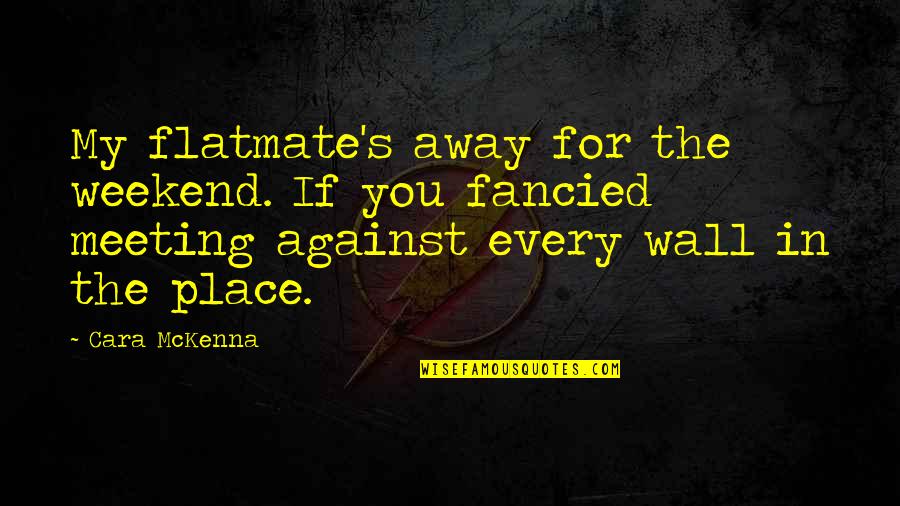 My flatmate's away for the weekend. If you fancied meeting against every wall in the place. —
Cara McKenna
I was also going to give a graduation speech in Arizona this weekend. But with my accent, I was afraid they would try to deport me. —
Arnold Schwarzenegger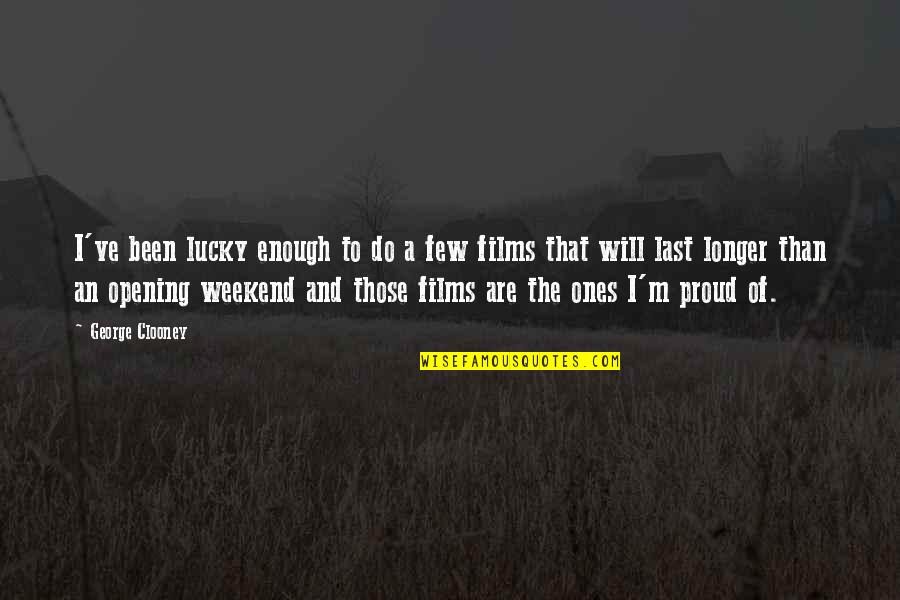 I've been lucky enough to do a few films that will last longer than an opening weekend and those films are the ones I'm proud of. —
George Clooney