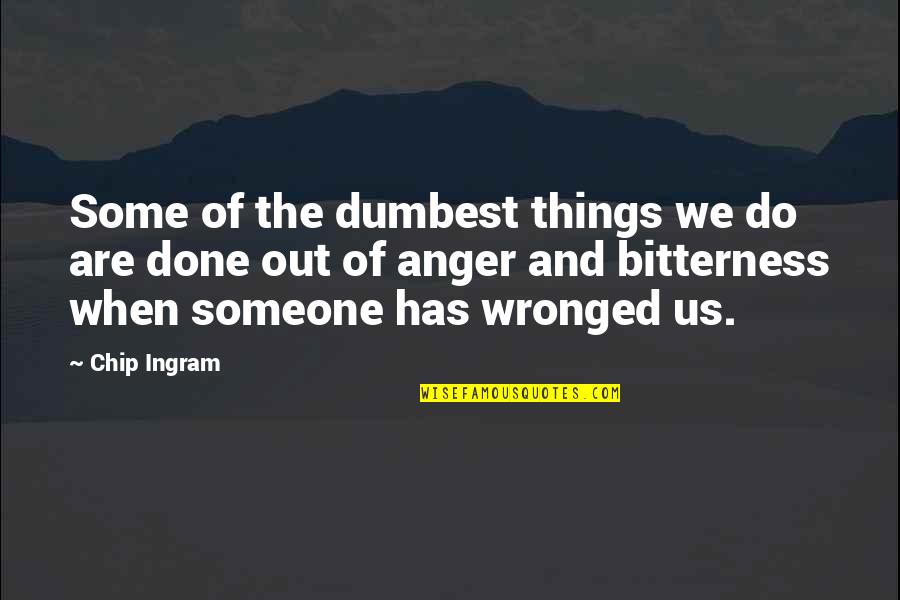 Some of the dumbest things we do are done out of anger and bitterness when someone has wronged us.
—
Chip Ingram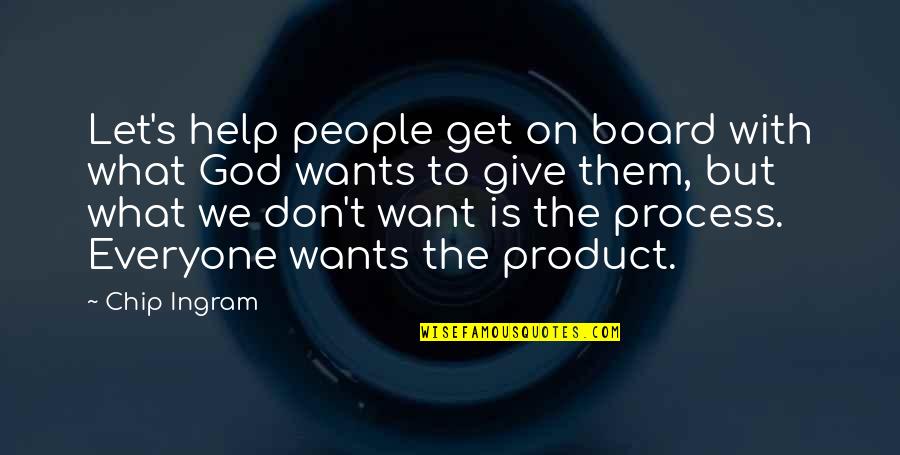 Let's help people get on board with what God wants to give them, but what we don't want is the process. Everyone wants the product.
—
Chip Ingram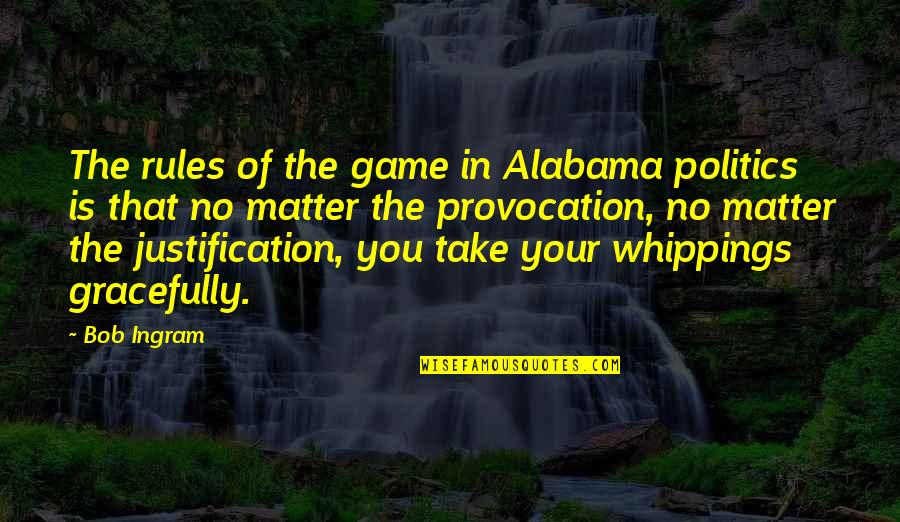 The rules of the game in Alabama politics is that no matter the provocation, no matter the justification, you take your whippings gracefully.
—
Bob Ingram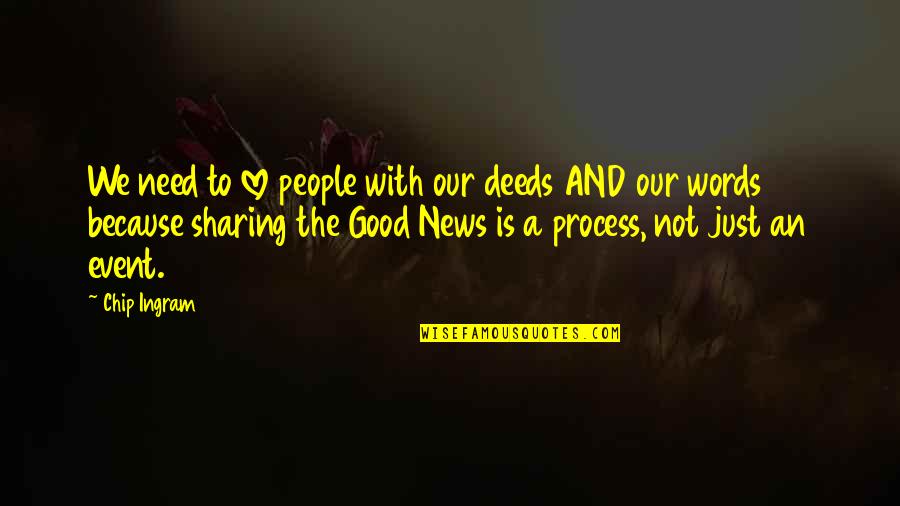 We need to love people with our deeds AND our words because sharing the Good News is a process, not just an event.
—
Chip Ingram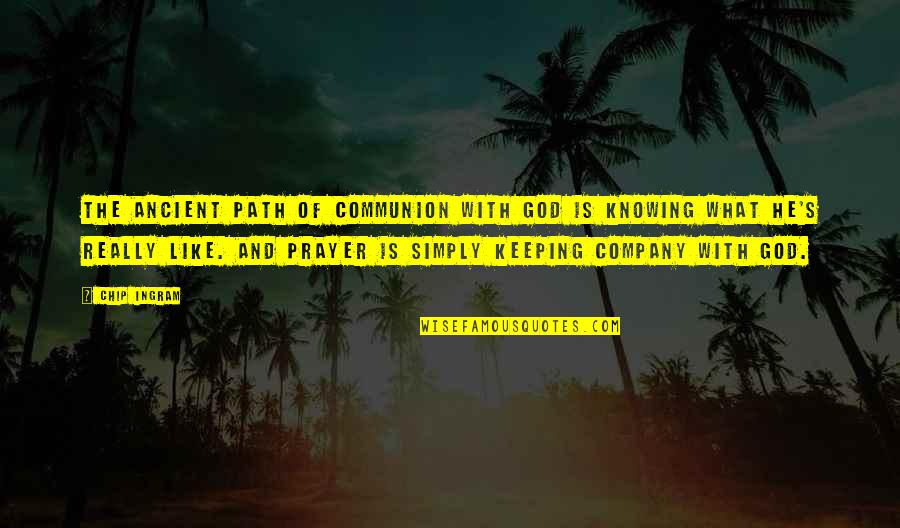 The ancient path of communion with God is knowing what He's really like. And prayer is simply keeping company with God.
—
Chip Ingram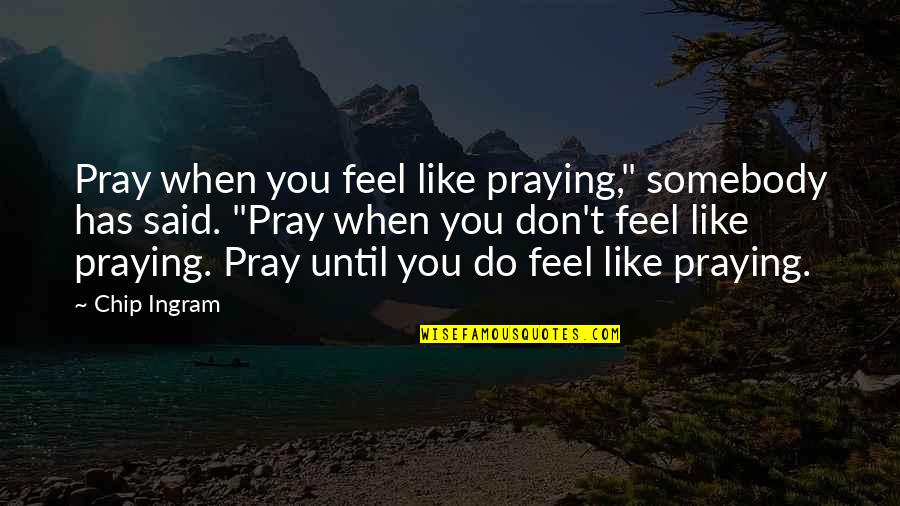 Pray when you feel like praying," somebody has said. "Pray when you don't feel like praying. Pray until you do feel like praying.
—
Chip Ingram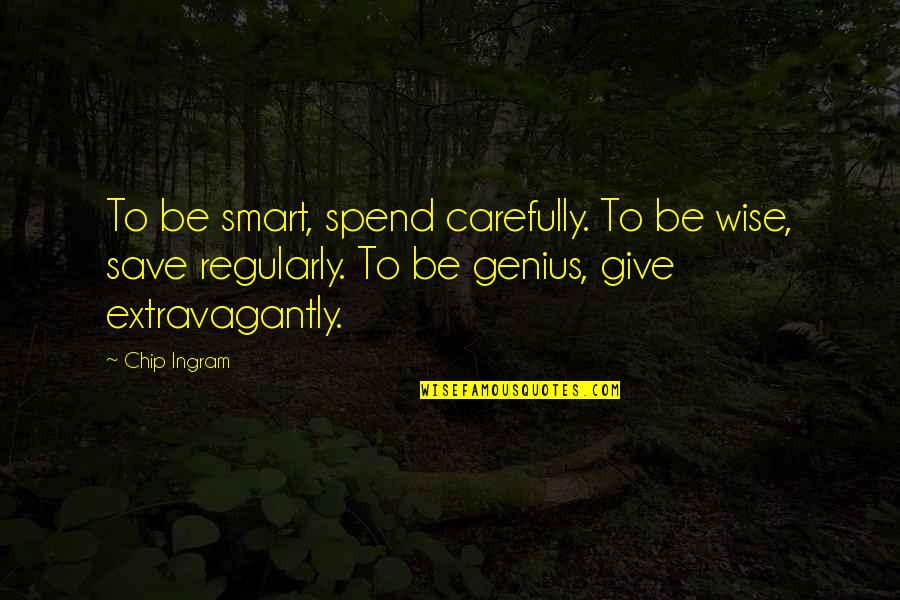 To be smart, spend carefully. To be wise, save regularly. To be genius, give extravagantly.
—
Chip Ingram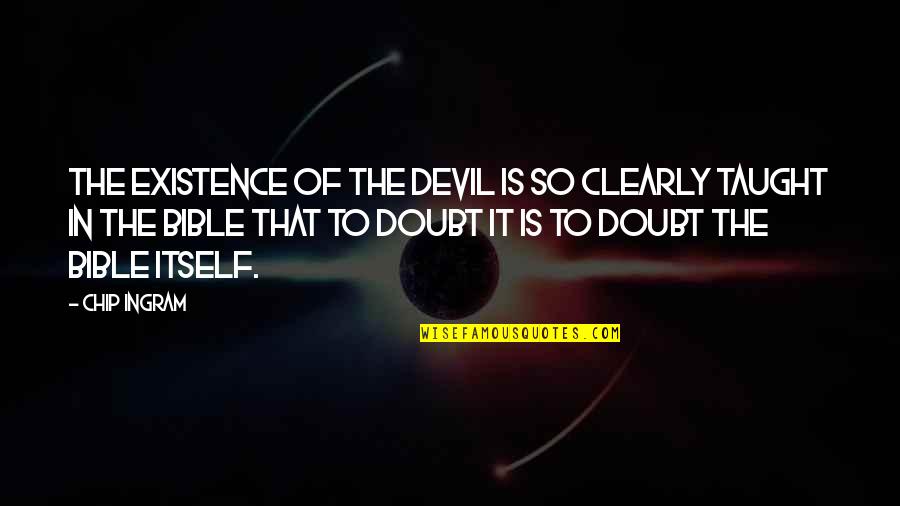 The existence of the devil is so clearly taught in the Bible that to doubt it is to doubt the Bible itself.
—
Chip Ingram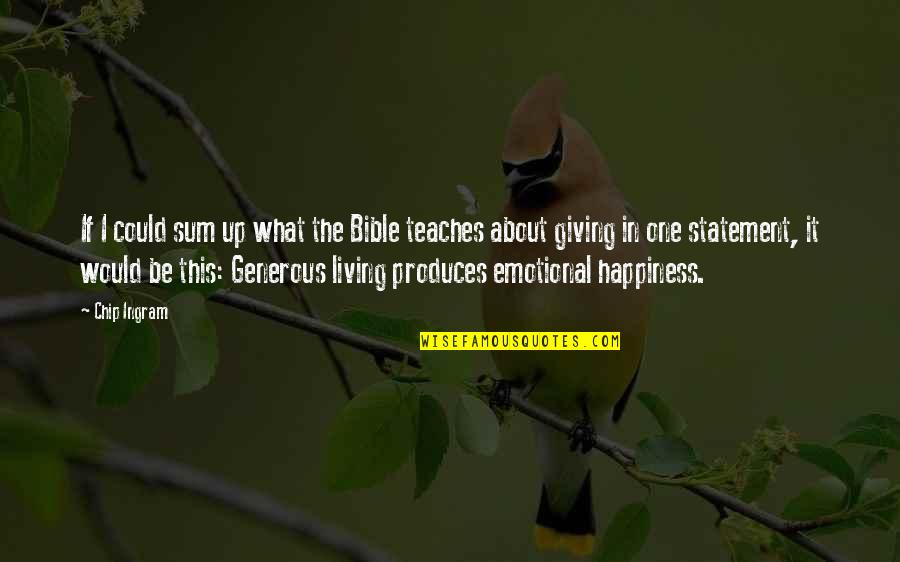 If I could sum up what the Bible teaches about giving in one statement, it would be this: Generous living produces emotional happiness. —
Chip Ingram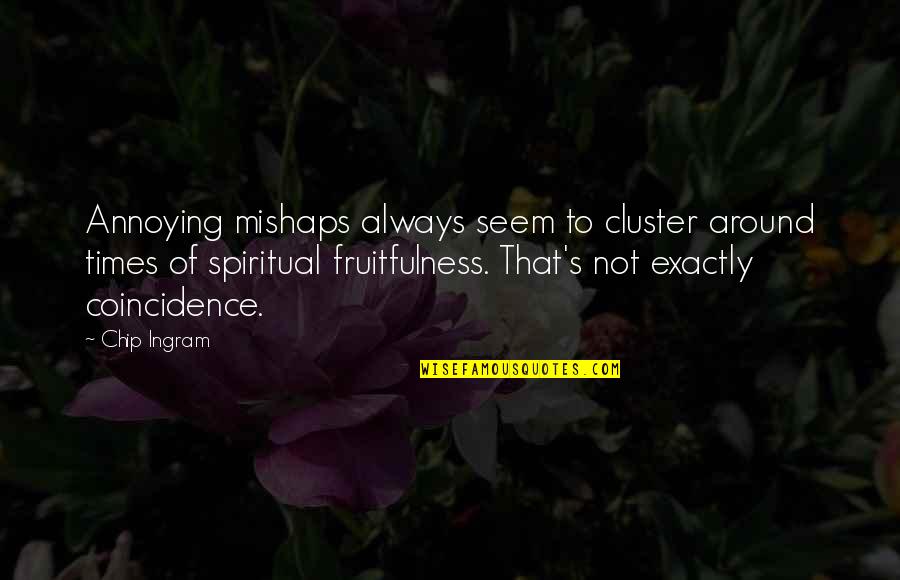 Annoying mishaps always seem to cluster around times of spiritual fruitfulness. That's not exactly coincidence. —
Chip Ingram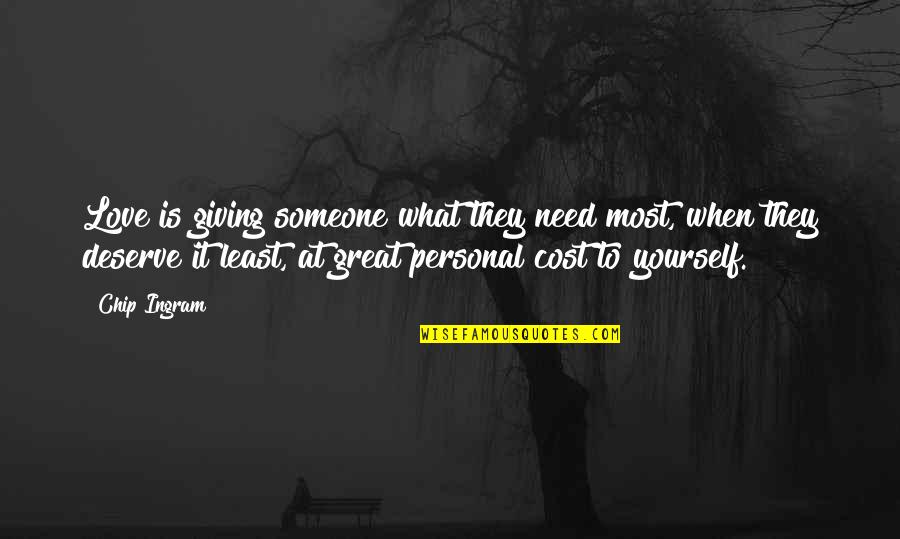 Love is giving someone what they need most, when they deserve it least, at great personal cost to yourself. —
Chip Ingram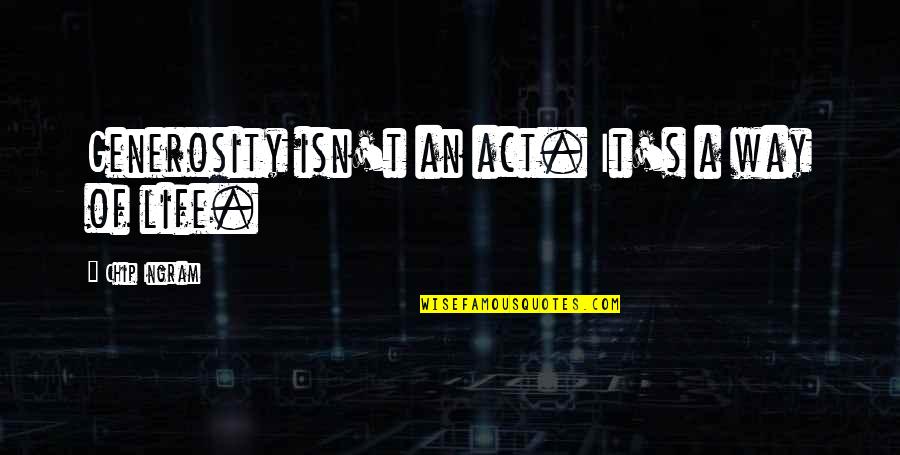 Generosity isn't an act. It's a way of life. —
Chip Ingram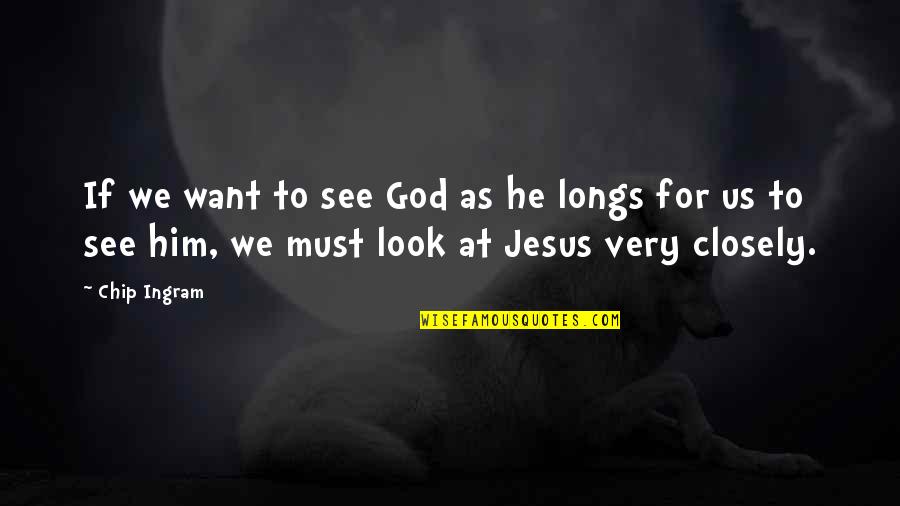 If we want to see God as he longs for us to see him, we must look at Jesus very closely. —
Chip Ingram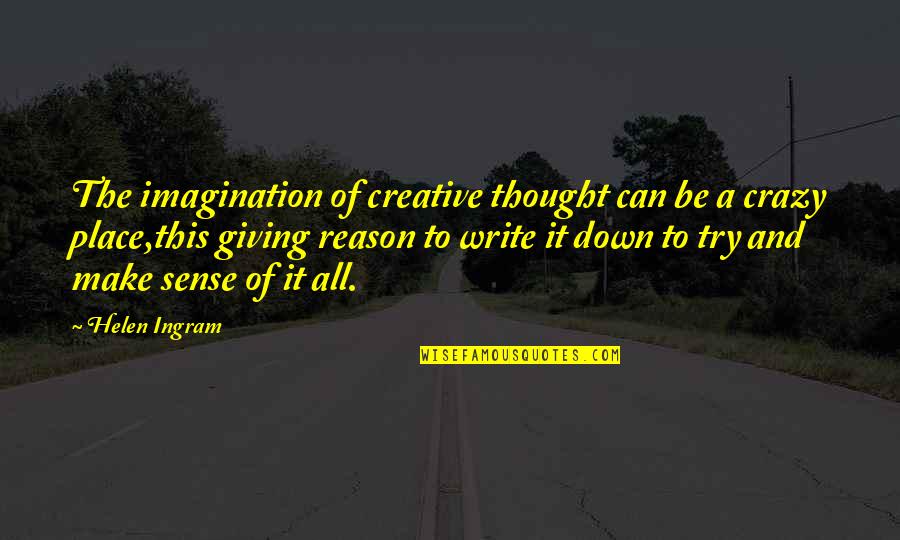 The imagination of creative thought can be a crazy place,this giving reason to write it down to try and make sense of it all. —
Helen Ingram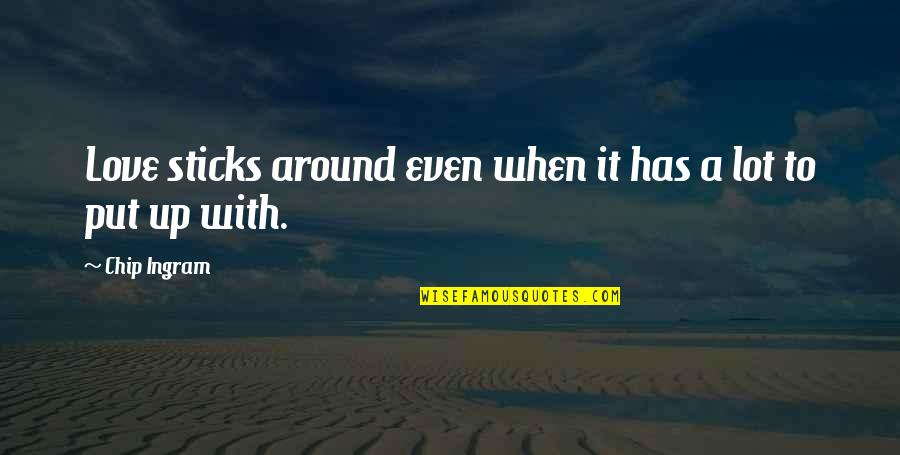 Love sticks around even when it has a lot to put up with. —
Chip Ingram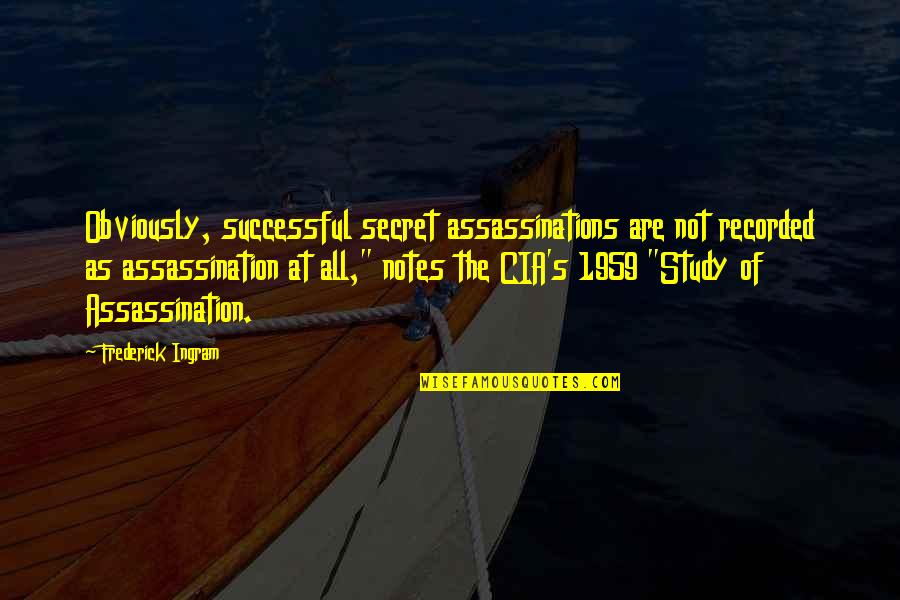 Obviously, successful secret assassinations are not recorded as assassination at all," notes the CIA's 1959 "Study of Assassination. —
Frederick Ingram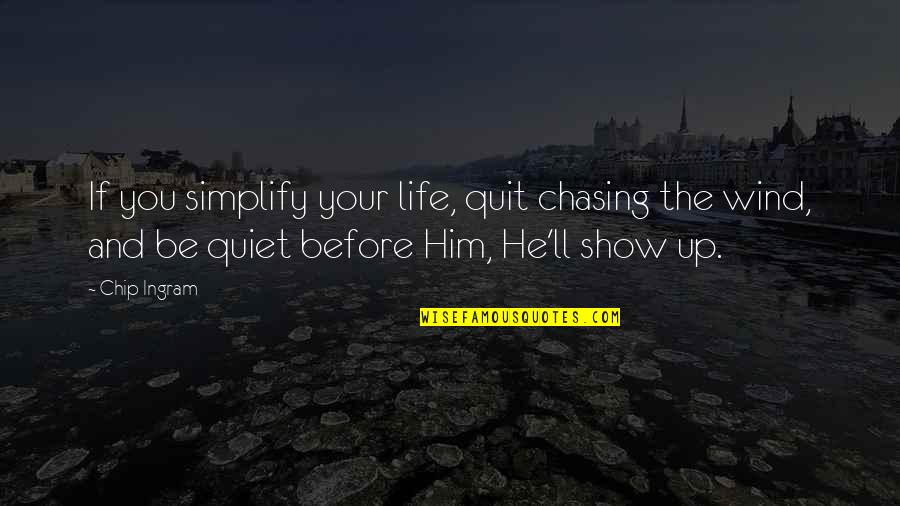 If you simplify your life, quit chasing the wind, and be quiet before Him, He'll show up. —
Chip Ingram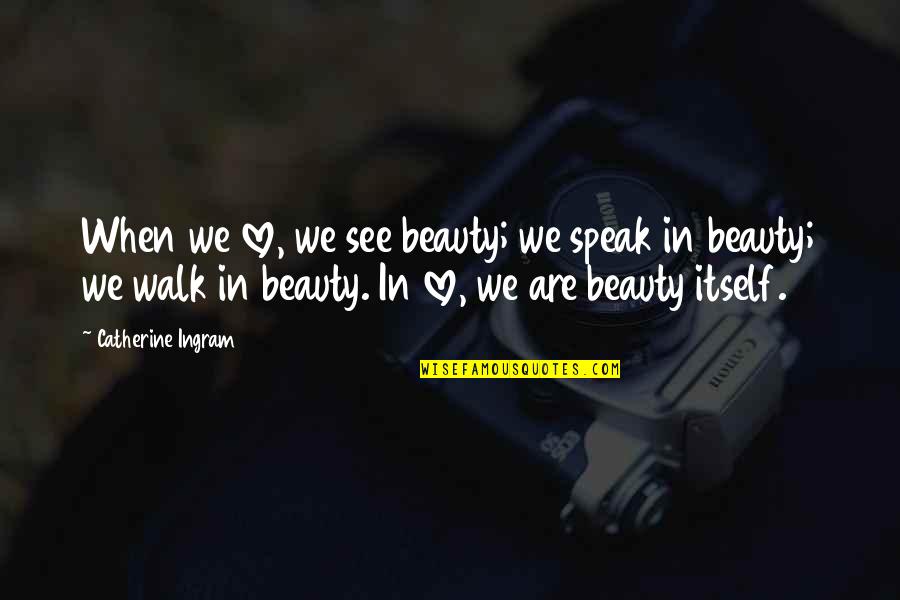 When we love, we see beauty; we speak in beauty; we walk in beauty. In love, we are beauty itself. —
Catherine Ingram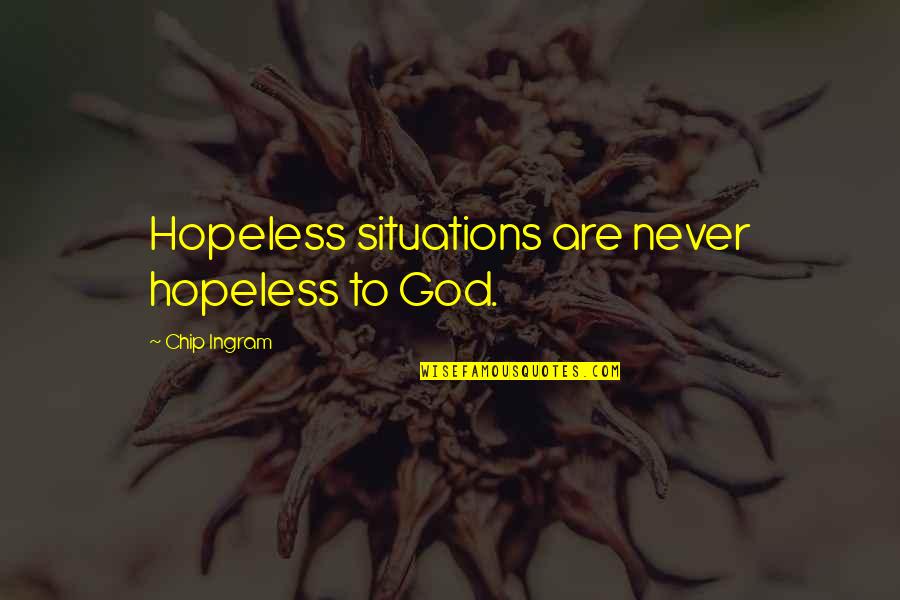 Hopeless situations are never hopeless to God. —
Chip Ingram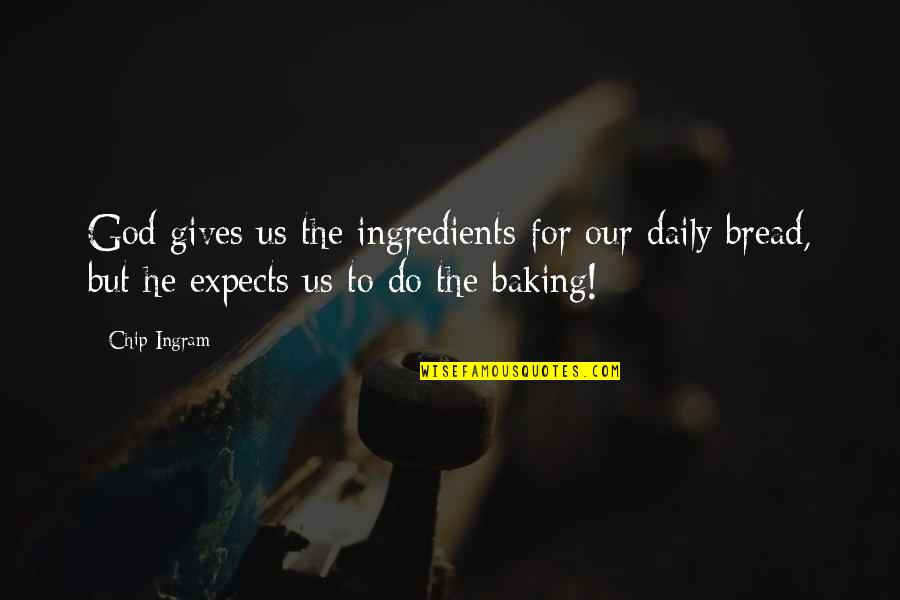 God gives us the ingredients for our daily bread, but he expects us to do the baking! —
Chip Ingram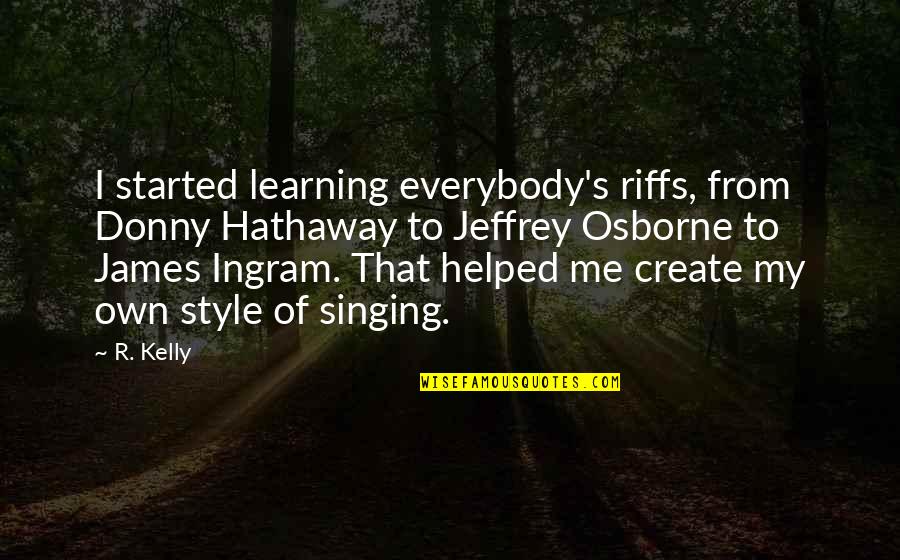 I started learning everybody's riffs, from Donny Hathaway to Jeffrey Osborne to James
Ingram
. That helped me create my own style of singing. —
R. Kelly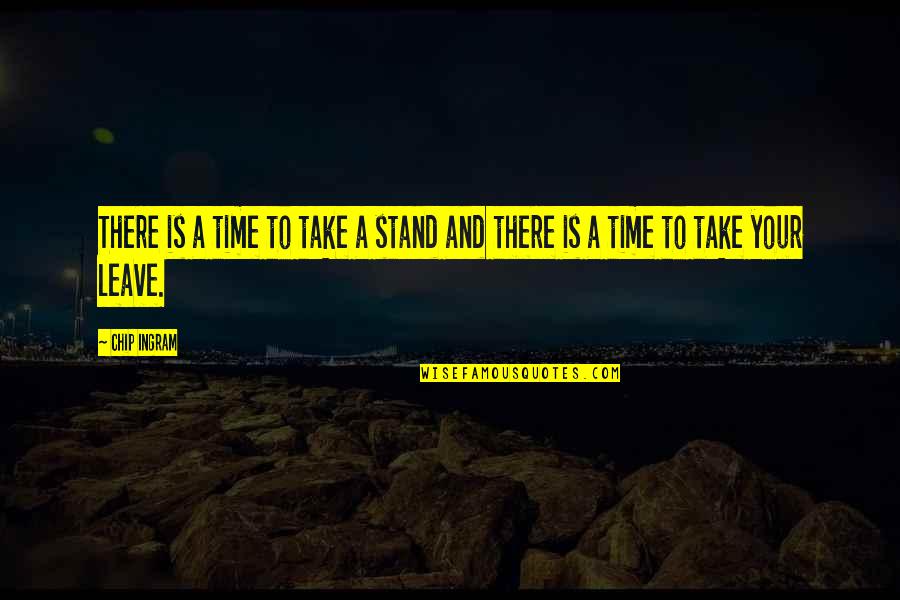 There is a time to take a stand and there is a time to take your leave. —
Chip Ingram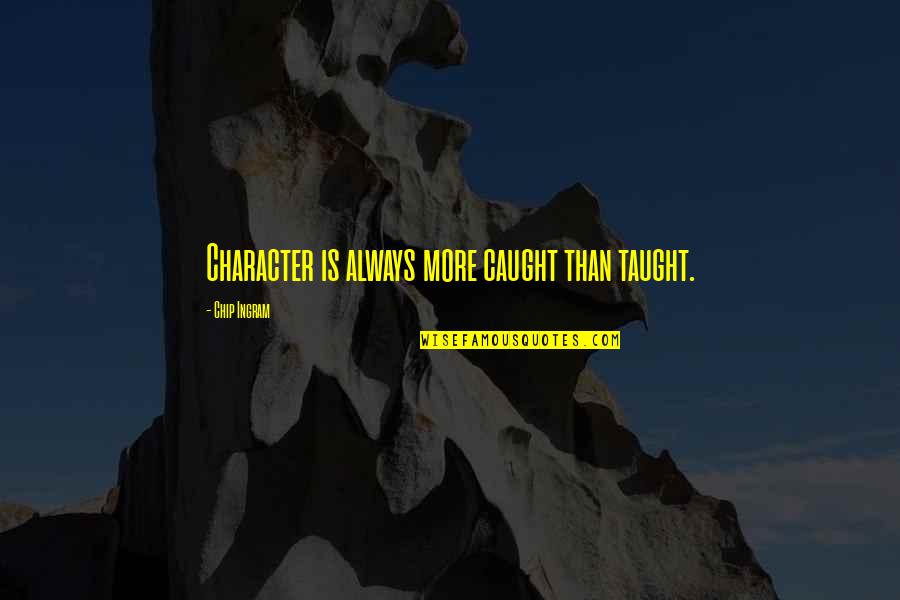 Character is always more caught than taught. —
Chip Ingram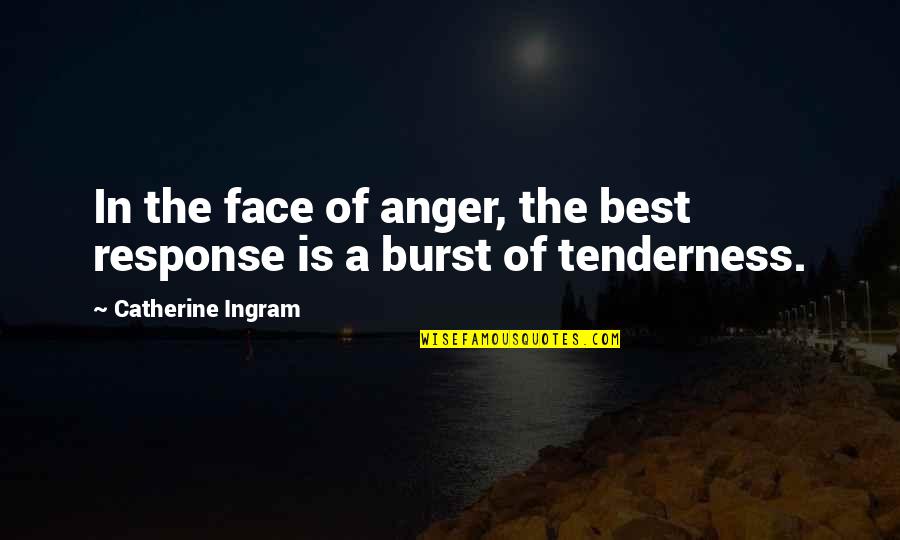 In the face of anger, the best response is a burst of tenderness. —
Catherine Ingram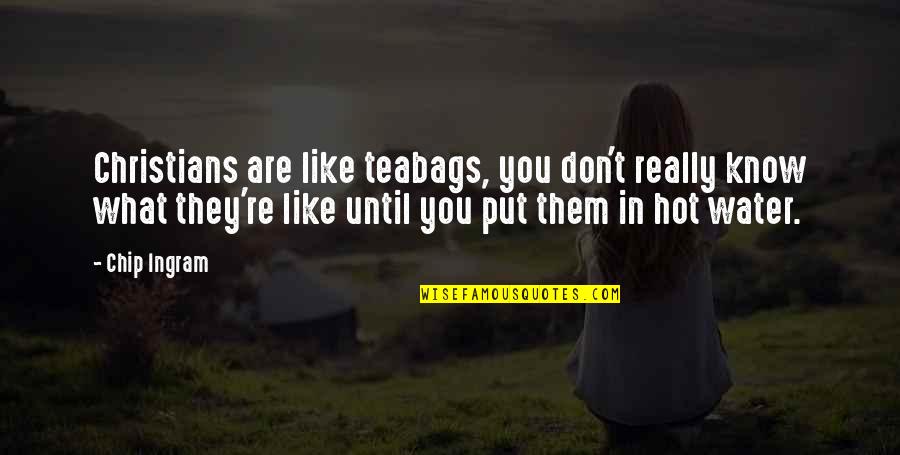 Christians are like teabags, you don't really know what they're like until you put them in hot water. —
Chip Ingram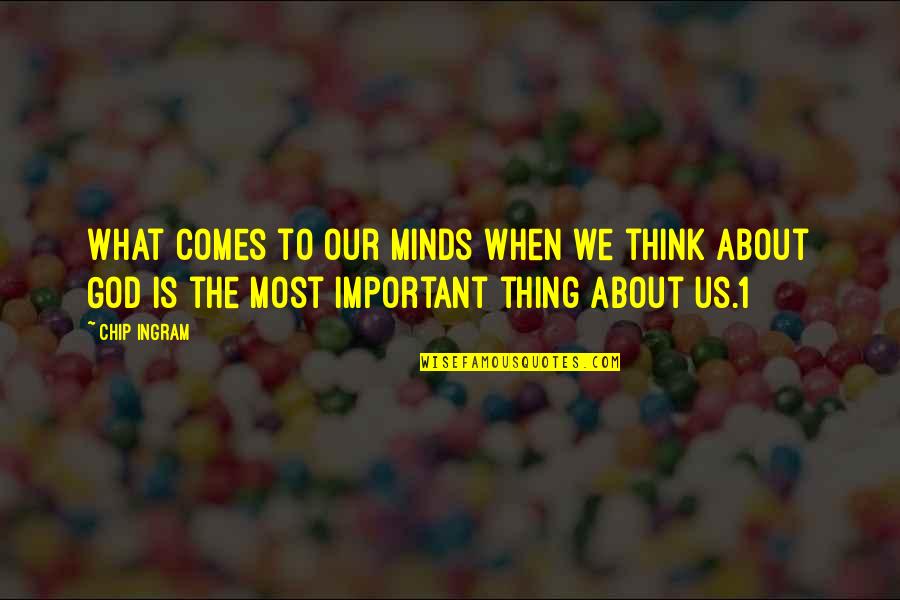 What comes to our minds when we think about God is the most important thing about us.1 —
Chip Ingram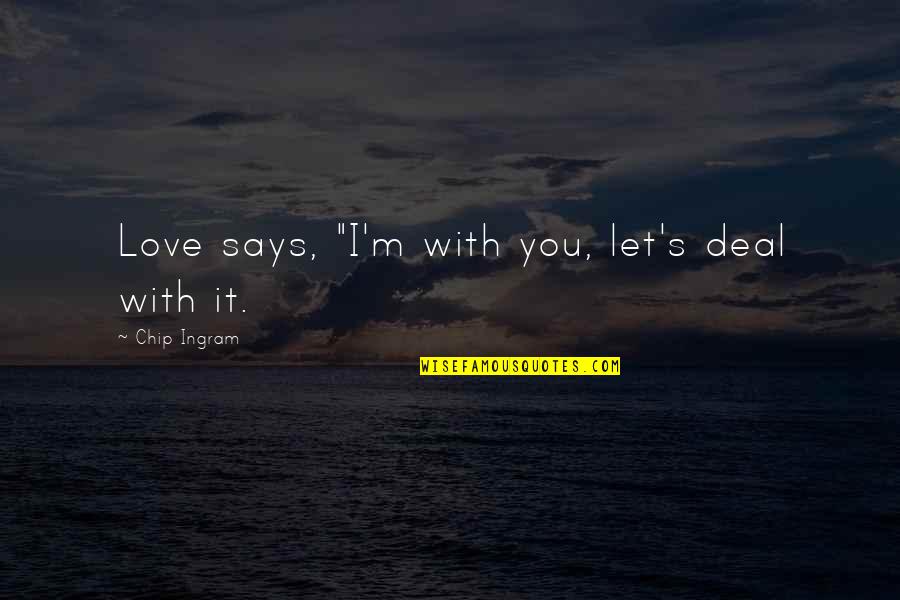 Love says, "I'm with you, let's deal with it. —
Chip Ingram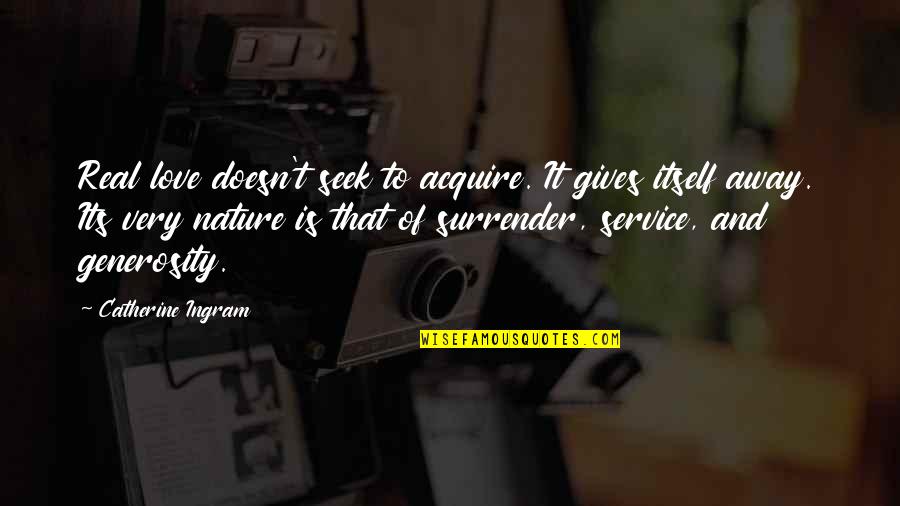 Real love doesn't seek to acquire. It gives itself away. Its very nature is that of surrender, service, and generosity. —
Catherine Ingram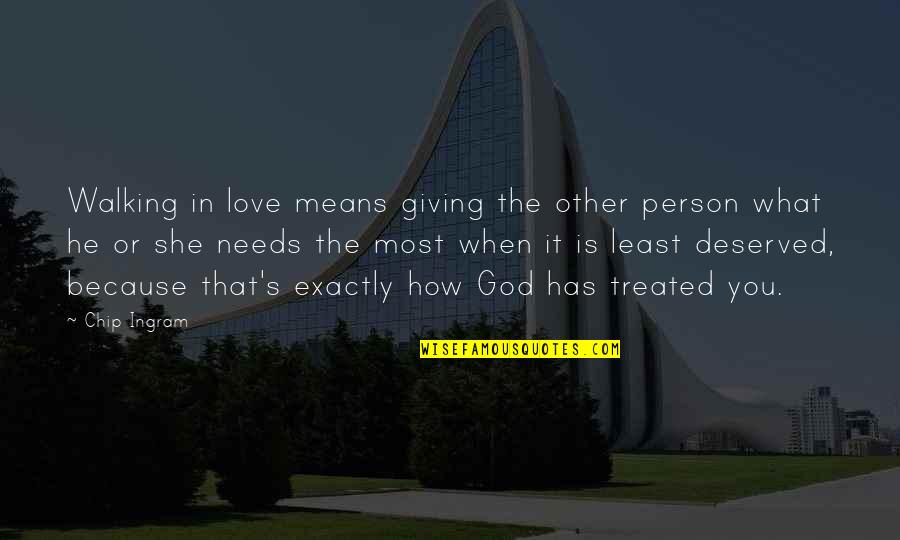 Walking in love means giving the other person what he or she needs the most when it is least deserved, because that's exactly how God has treated you. —
Chip Ingram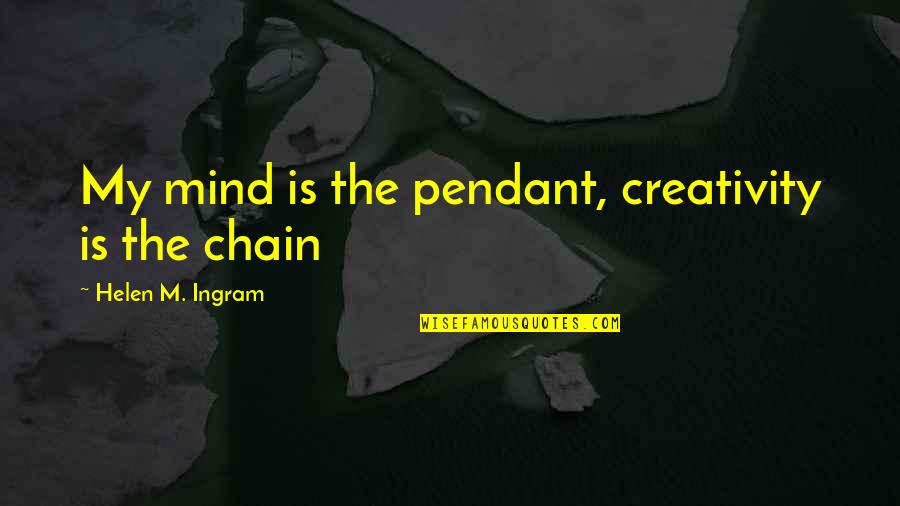 My mind is the pendant, creativity is the chain —
Helen M. Ingram