I'm Just A Regular Guy Quotes
Collection of top 31 famous quotes about I'm Just A Regular Guy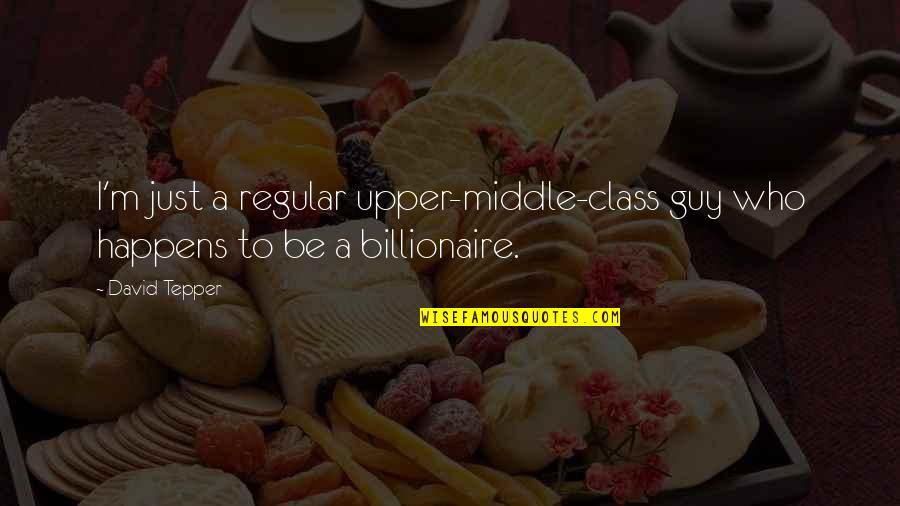 I'm just a regular upper-middle-class guy who happens to be a billionaire.
—
David Tepper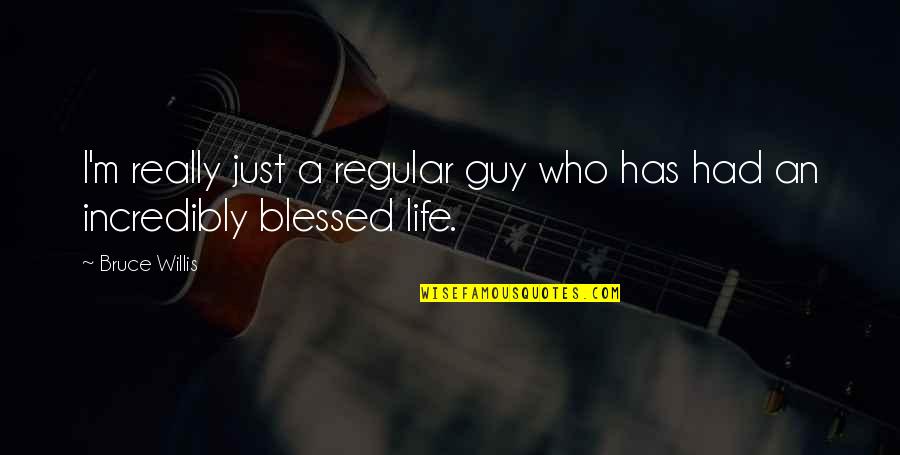 I'm really just a regular guy who has had an incredibly blessed life.
—
Bruce Willis
May I guess this has something to do with the particularly hot undead guy you suck face with on a regular basis?
—
Amy Plum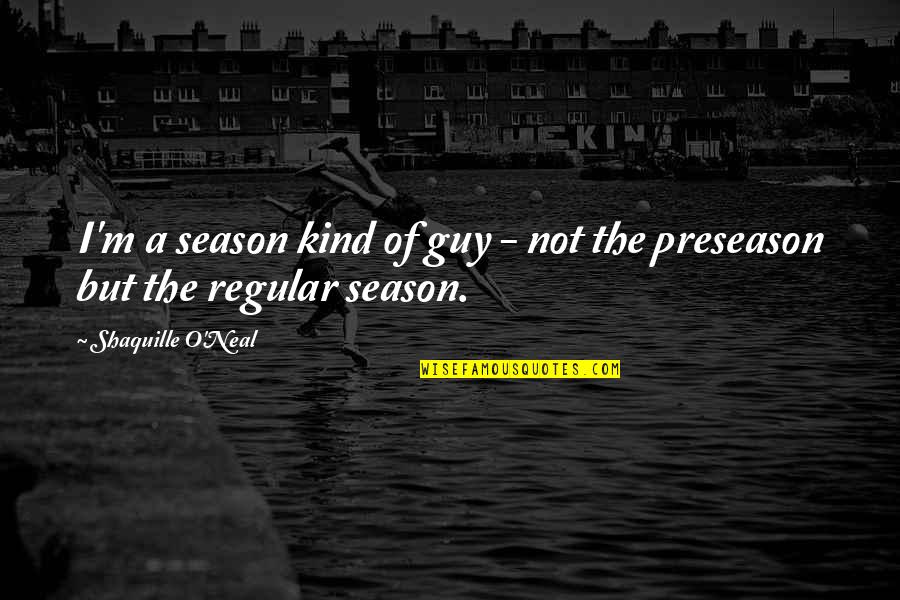 I'm a season kind of guy - not the preseason but the regular season.
—
Shaquille O'Neal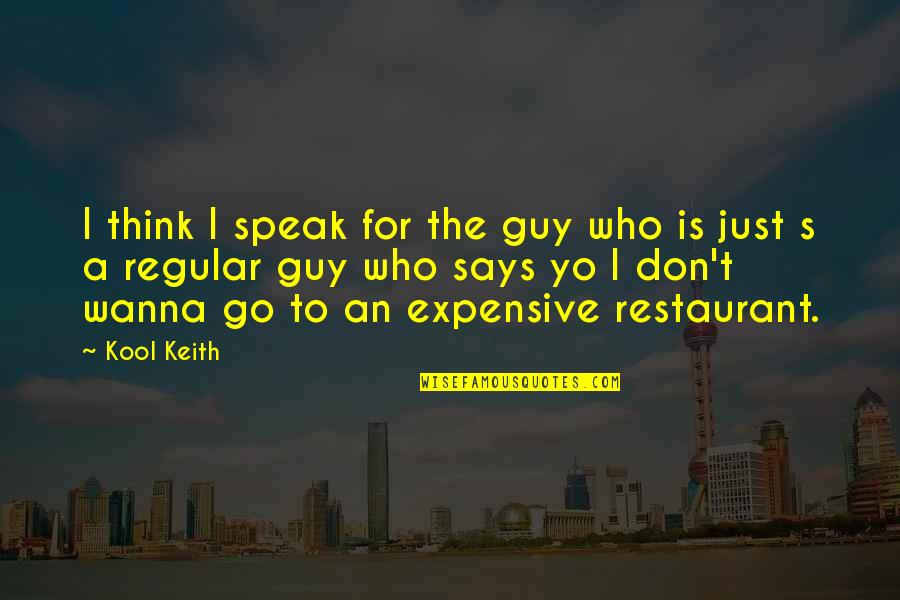 I think I speak for the guy who is just s a regular guy who says yo I don't wanna go to an expensive restaurant.
—
Kool Keith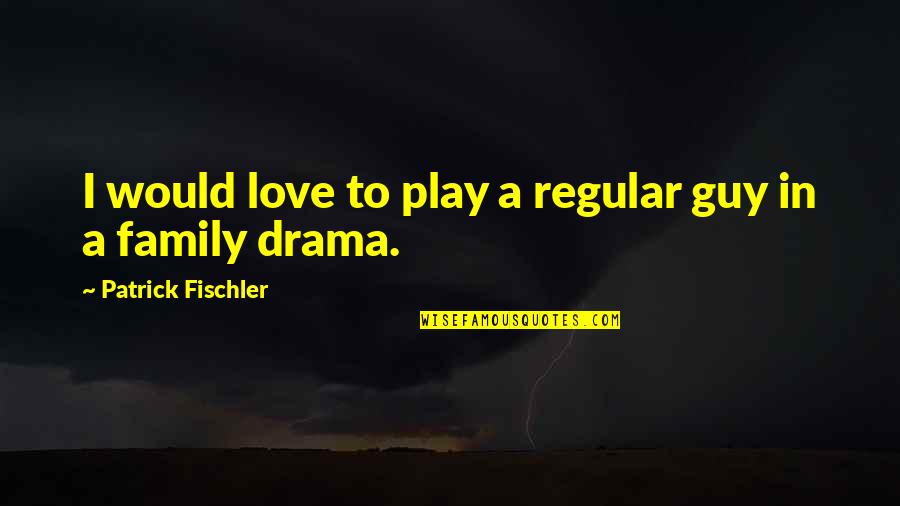 I would love to play a regular guy in a family drama.
—
Patrick Fischler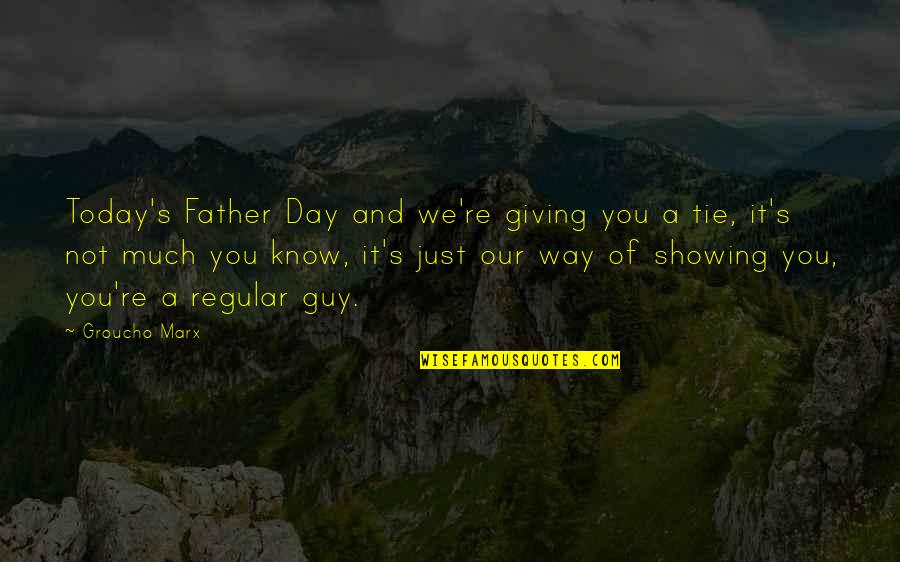 Today's Father Day and we're giving you a tie, it's not much you know, it's just our way of showing you, you're a regular guy.
—
Groucho Marx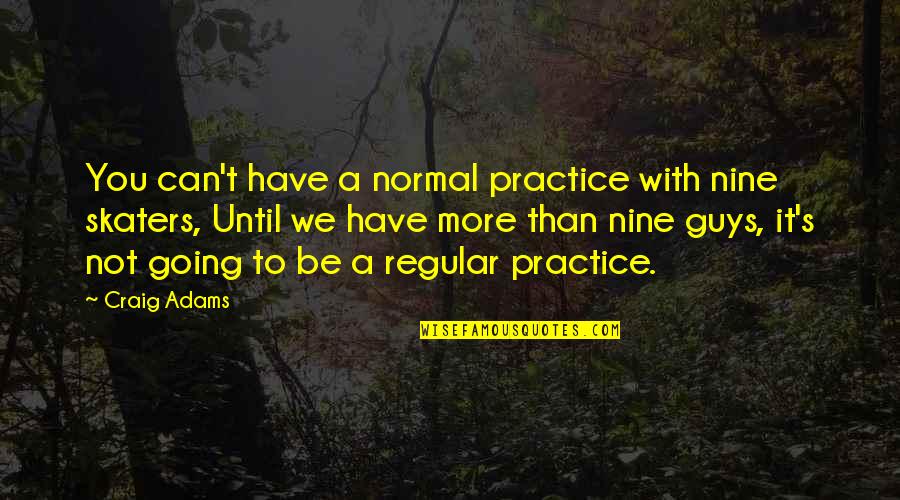 You can't have a normal practice with nine skaters, Until we have more than nine guys, it's not going to be a regular practice. —
Craig Adams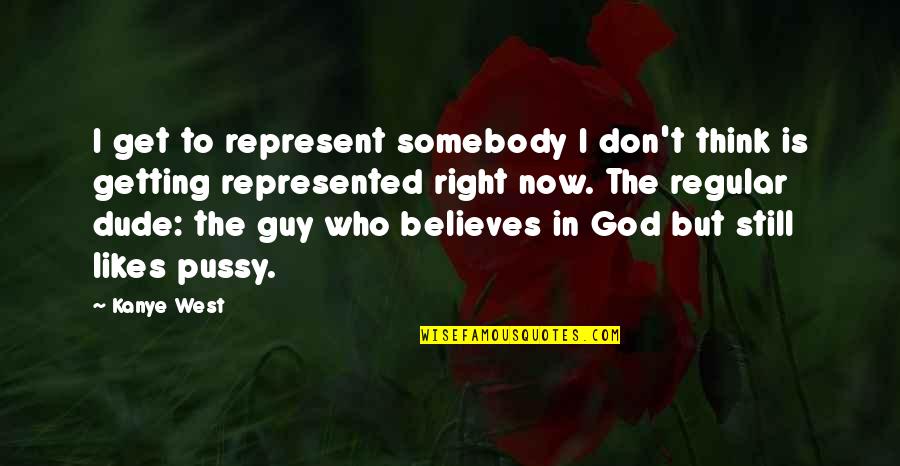 I get to represent somebody I don't think is getting represented right now. The regular dude: the guy who believes in God but still likes pussy. —
Kanye West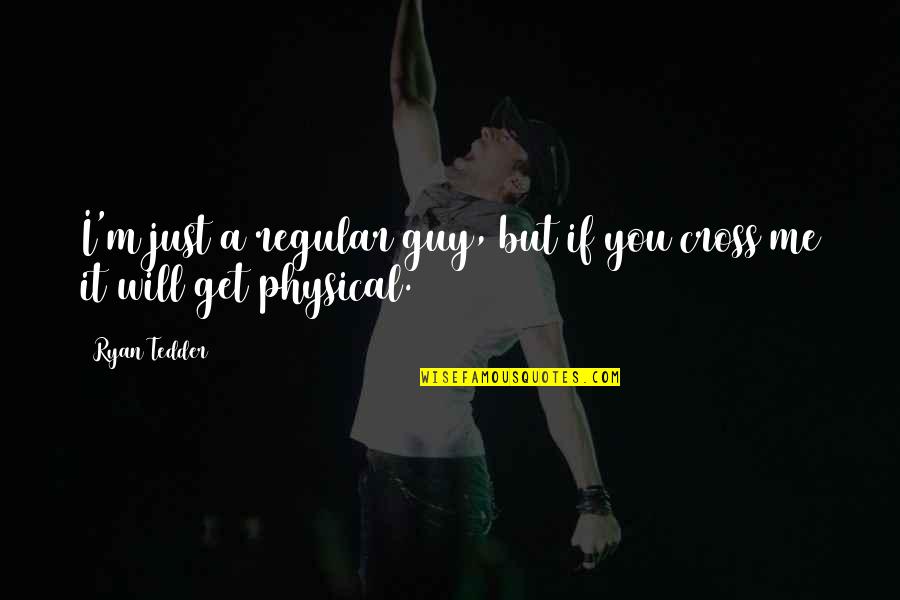 I'm just a regular guy
, but if you cross me it will get physical. —
Ryan Tedder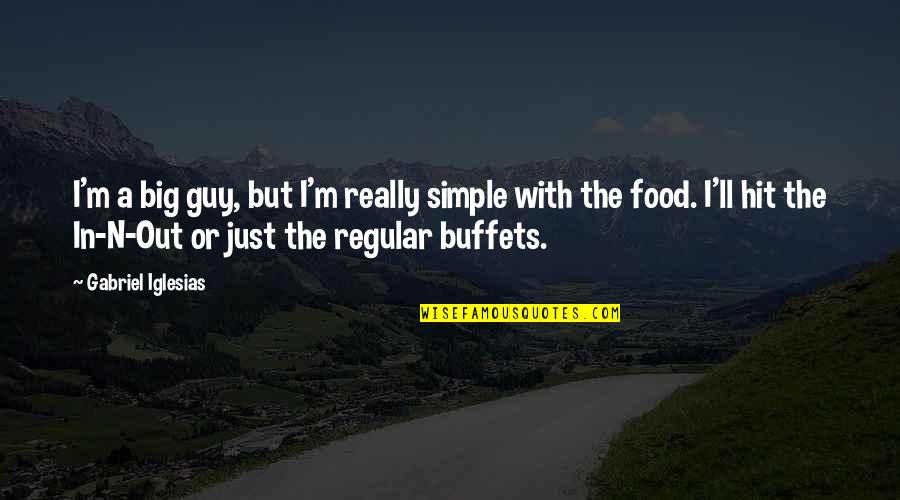 I'm a big guy, but I'm really simple with the food. I'll hit the In-N-Out or just the regular buffets. —
Gabriel Iglesias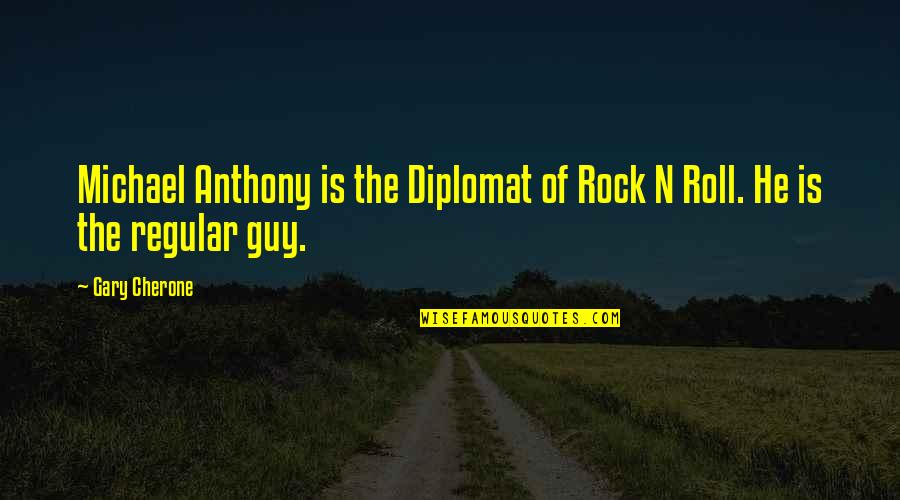 Michael Anthony is the Diplomat of Rock N Roll. He is the regular guy. —
Gary Cherone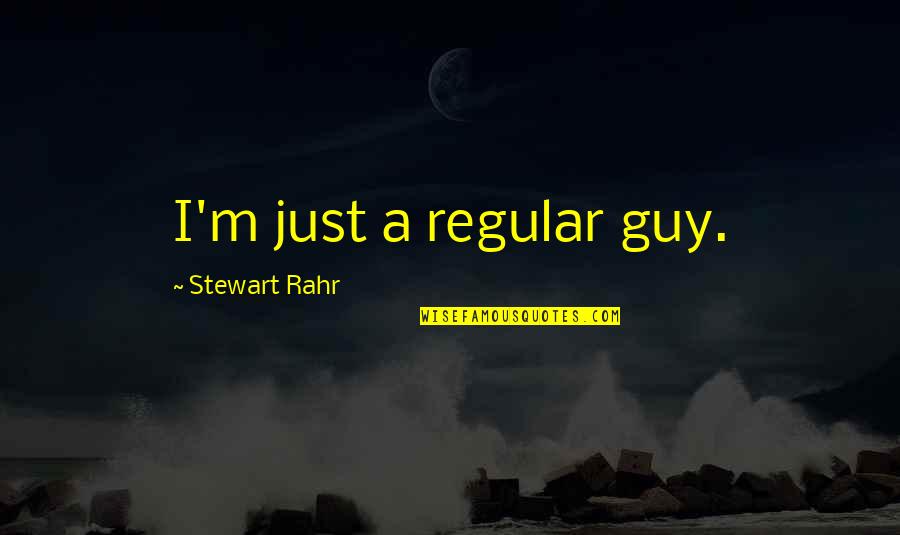 I'm just a regular guy
. —
Stewart Rahr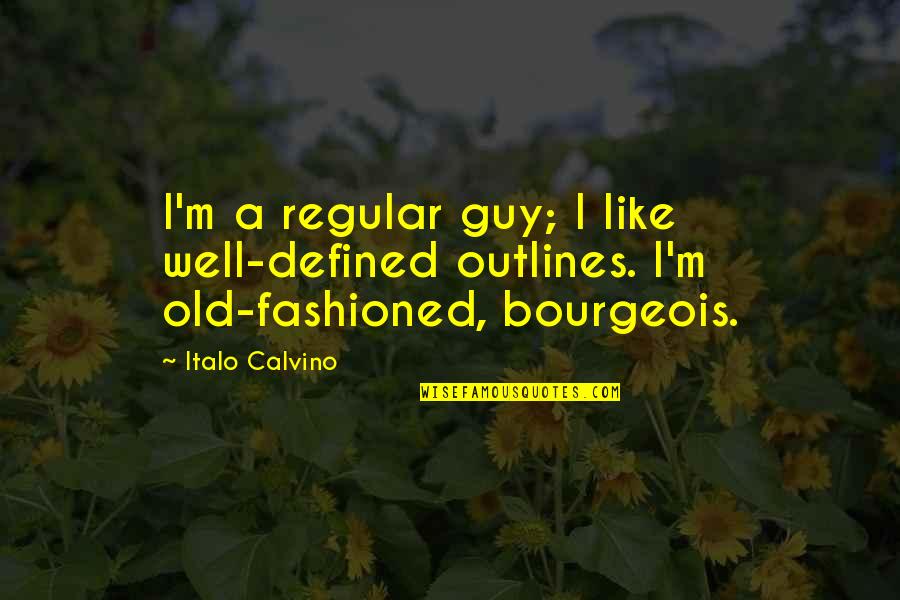 I'm a regular guy; I like well-defined outlines. I'm old-fashioned, bourgeois. —
Italo Calvino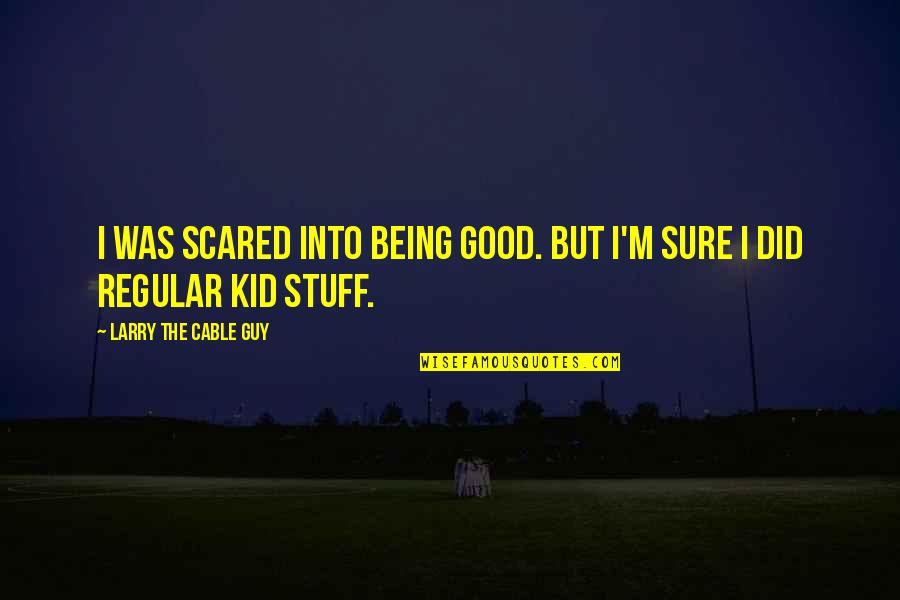 I was scared into being good. But I'm sure I did regular kid stuff. —
Larry The Cable Guy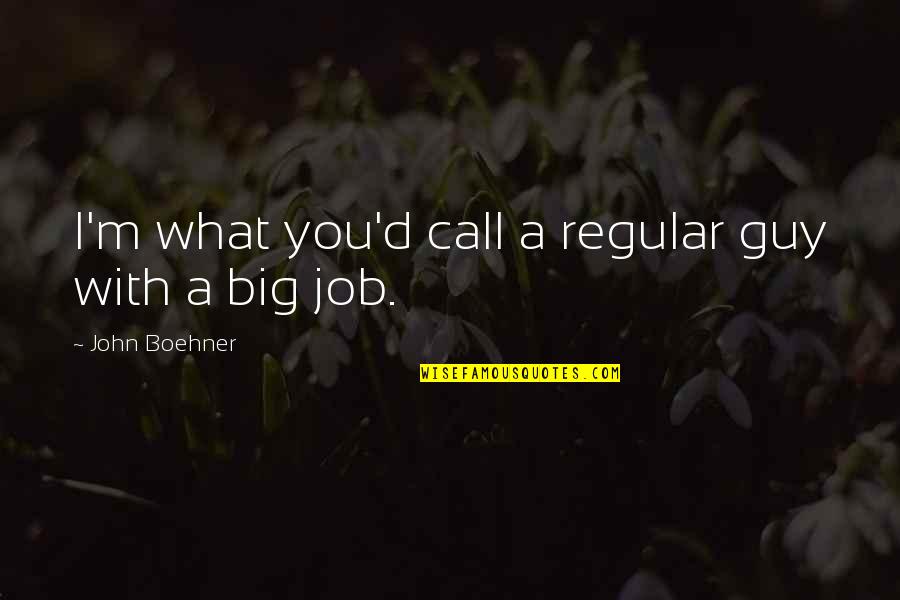 I'm what you'd call a regular guy with a big job. —
John Boehner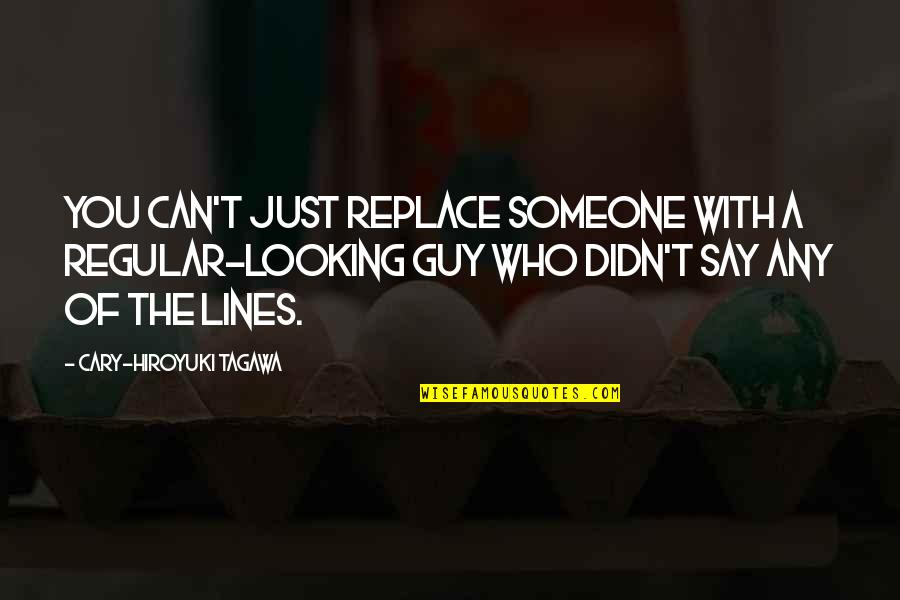 You can't just replace someone with a regular-looking guy who didn't say any of the lines. —
Cary-Hiroyuki Tagawa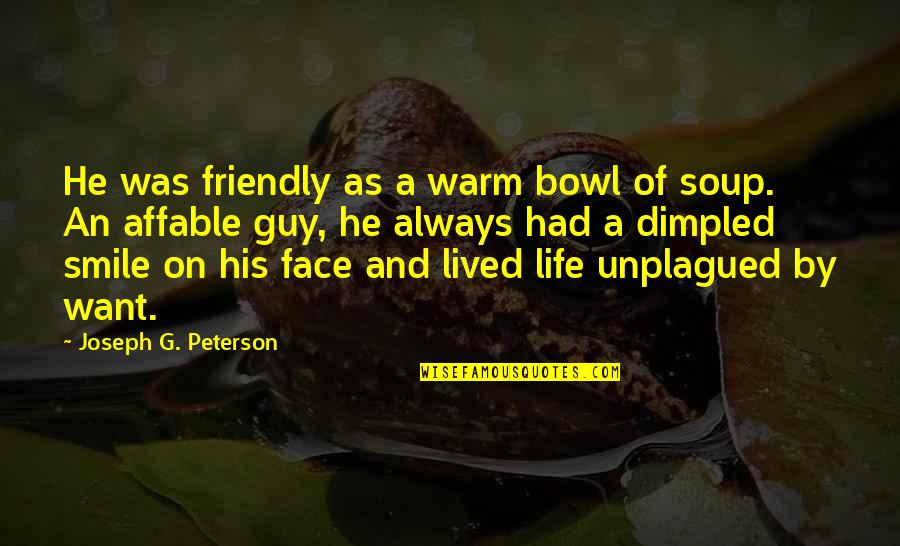 He was friendly as a warm bowl of soup. An affable guy, he always had a dimpled smile on his face and lived life unplagued by want. —
Joseph G. Peterson
I'm just a regular guy
that had a dream and ran for it. —
Lyoto Machida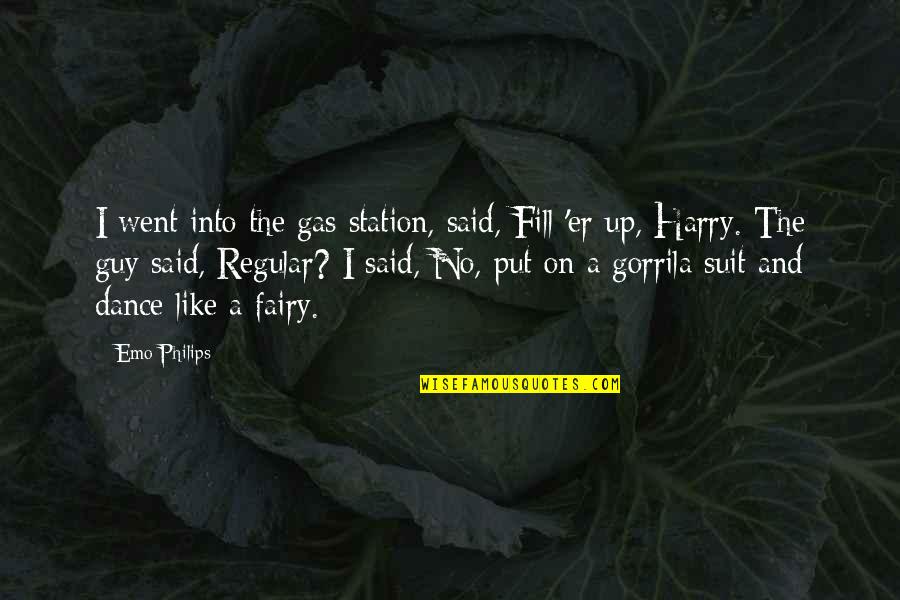 I went into the gas station, said, Fill 'er up, Harry. The guy said, Regular? I said, No, put on a gorrila suit and dance like a fairy. —
Emo Philips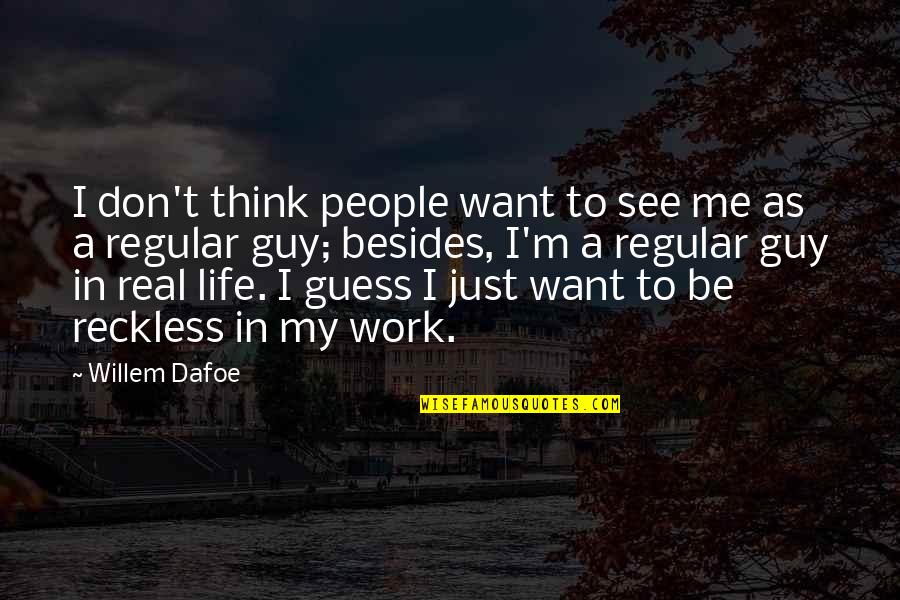 I don't think people want to see me as a regular guy; besides, I'm a regular guy in real life. I guess I just want to be reckless in my work. —
Willem Dafoe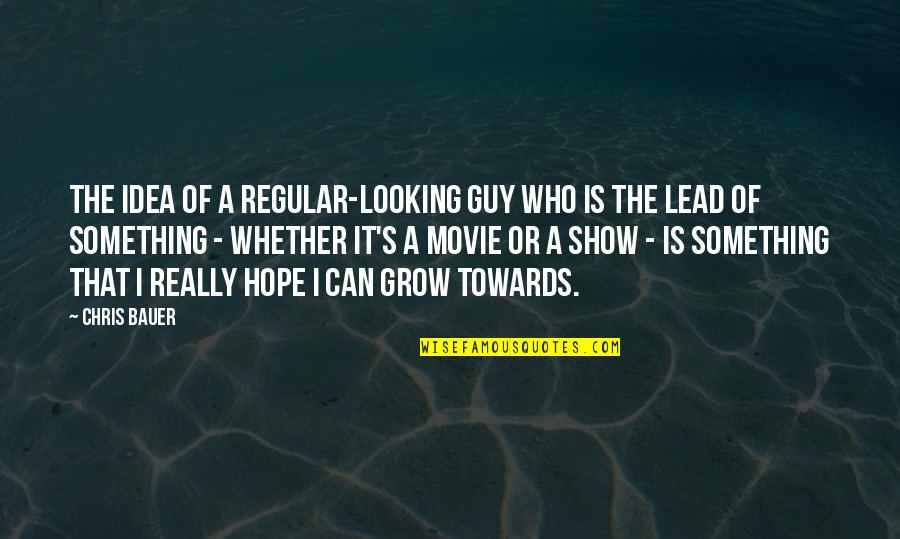 The idea of a regular-looking guy who is the lead of something - whether it's a movie or a show - is something that I really hope I can grow towards. —
Chris Bauer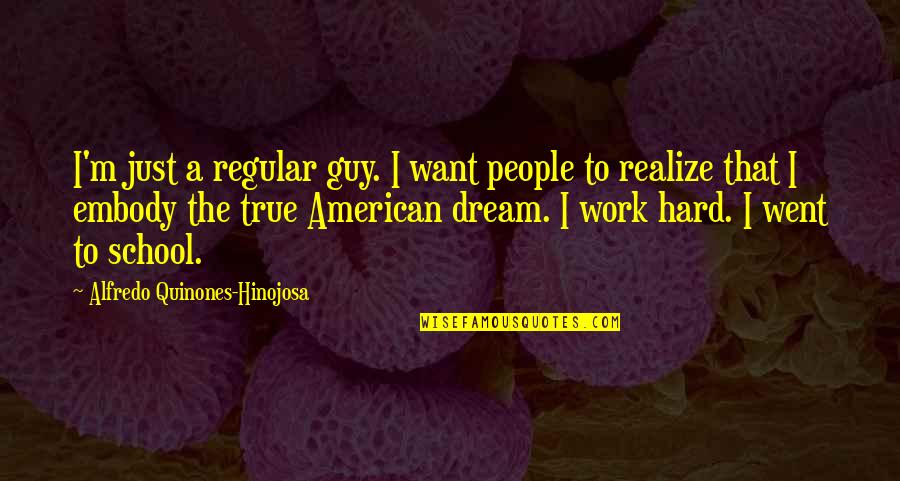 I'm just a regular guy
. I want people to realize that I embody the true American dream. I work hard. I went to school. —
Alfredo Quinones-Hinojosa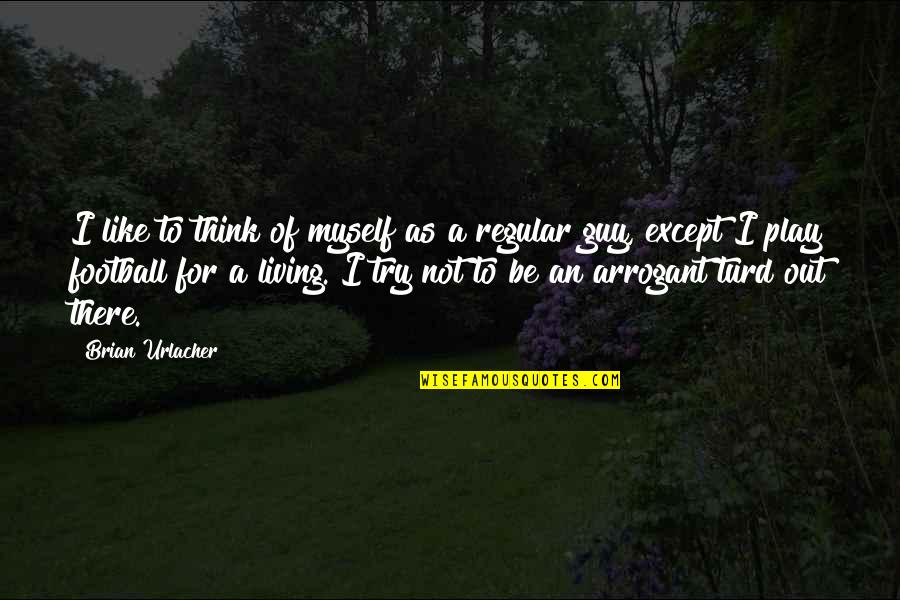 I like to think of myself as a regular guy, except I play football for a living. I try not to be an arrogant turd out there. —
Brian Urlacher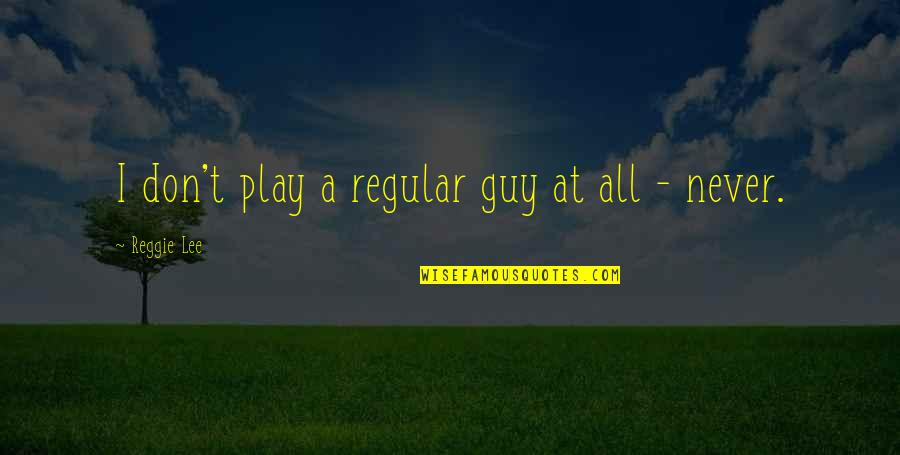 I don't play a regular guy at all - never. —
Reggie Lee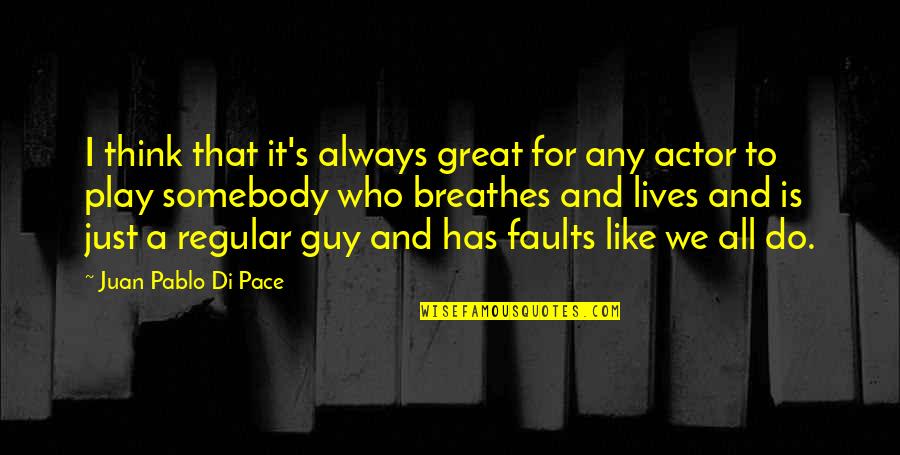 I think that it's always great for any actor to play somebody who breathes and lives and is just a regular guy and has faults like we all do. —
Juan Pablo Di Pace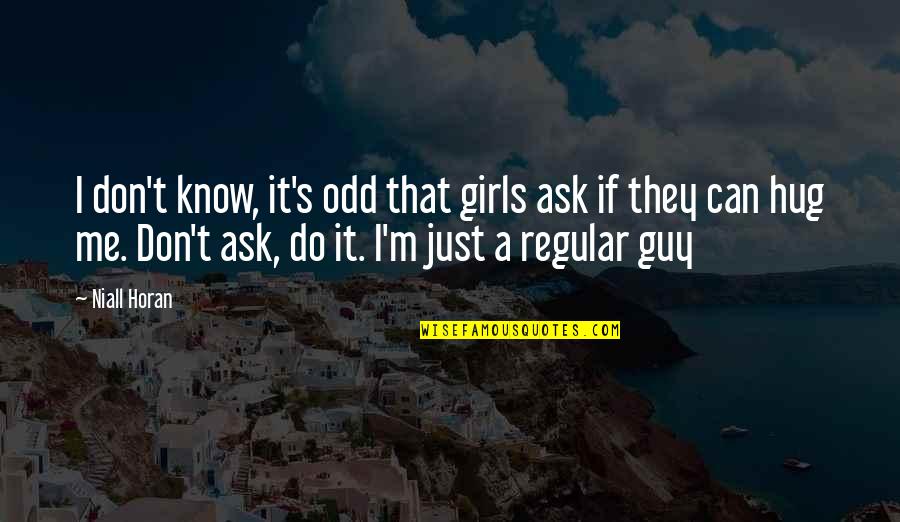 I don't know, it's odd that girls ask if they can hug me. Don't ask, do it.
I'm just a regular guy
—
Niall Horan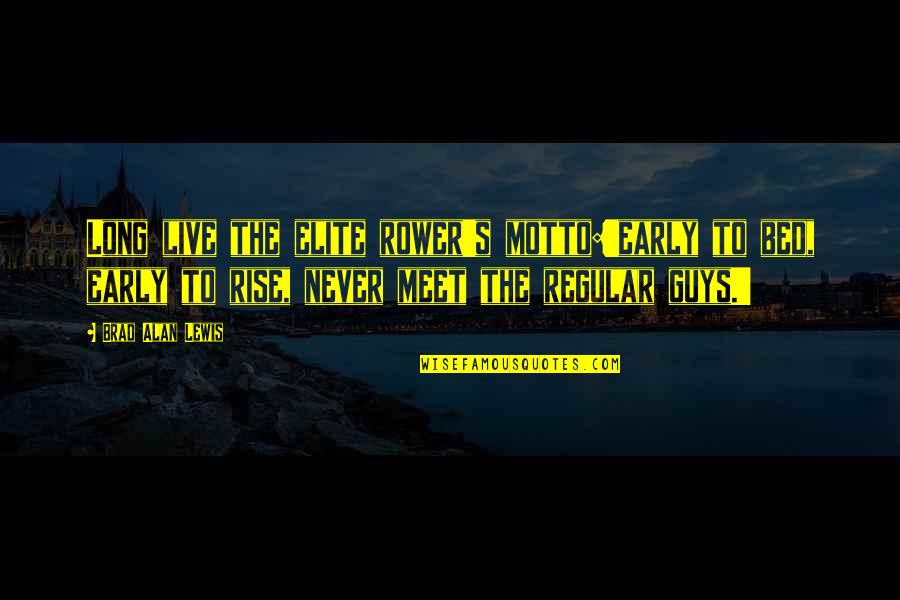 Long live the elite rower's motto:'early to bed, early to rise, never meet the regular guys.' —
Brad Alan Lewis