I'll Never Quit Quotes
Collection of top 52 famous quotes about I'll Never Quit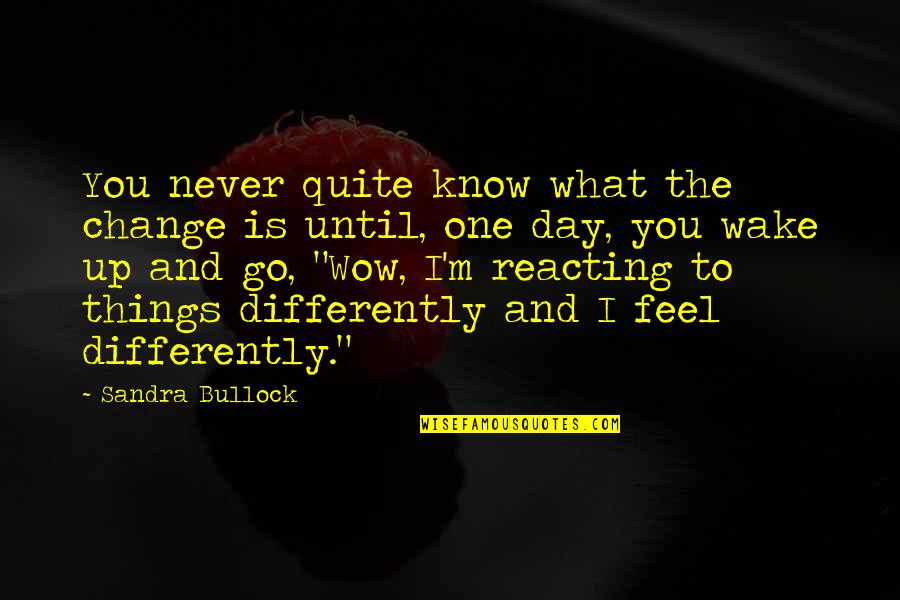 You never quite know what the change is until, one day, you wake up and go, "Wow, I'm reacting to things differently and I feel differently."
—
Sandra Bullock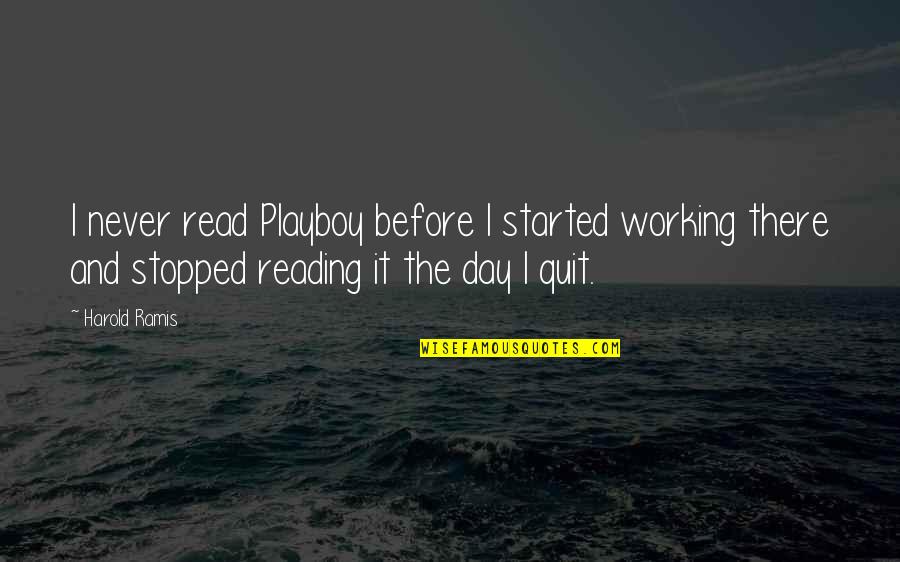 I never read Playboy before I started working there and stopped reading it the day I quit.
—
Harold Ramis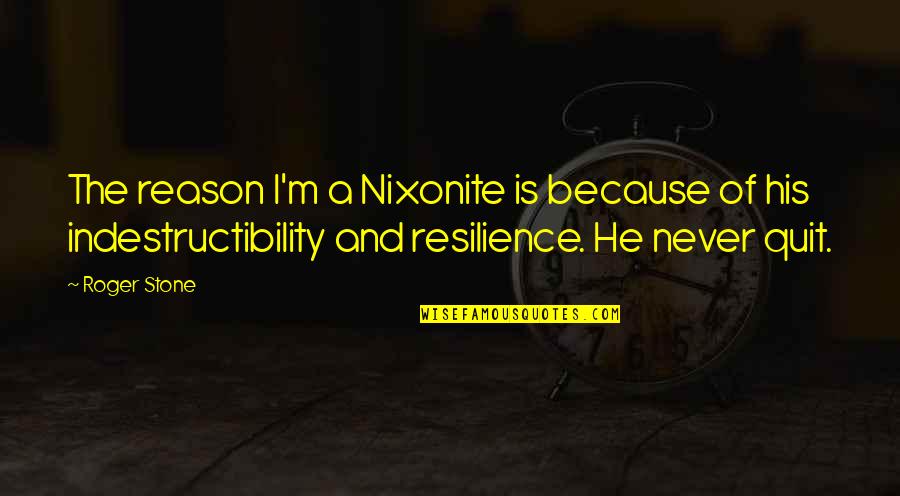 The reason I'm a Nixonite is because of his indestructibility and resilience. He never quit.
—
Roger Stone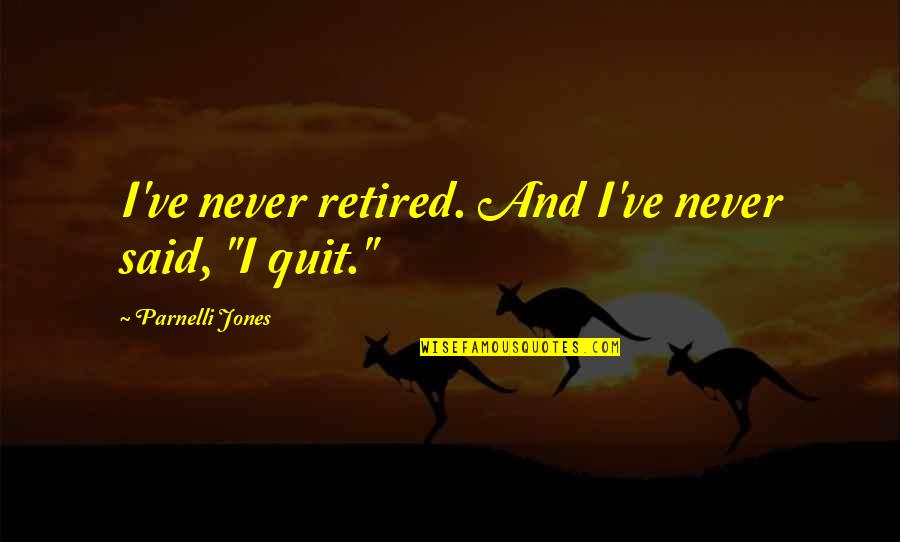 I've never retired. And I've never said, "I quit."
—
Parnelli Jones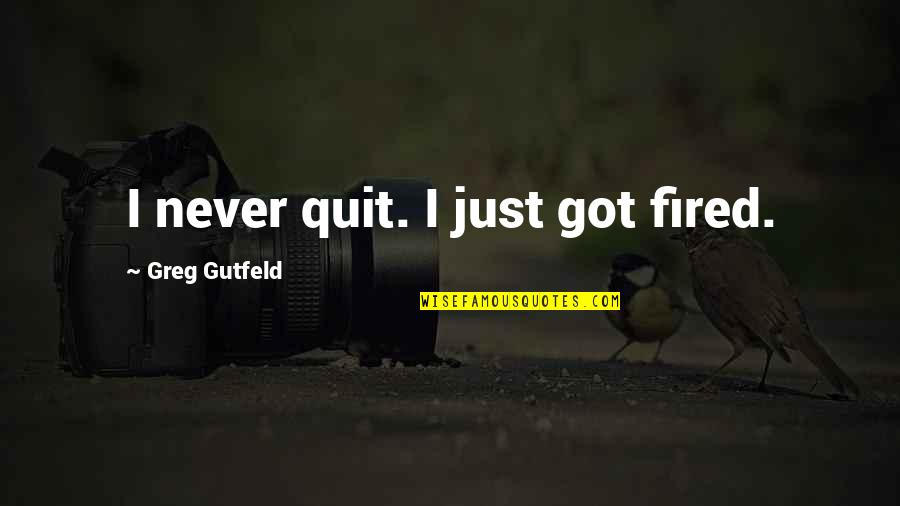 I never quit. I just got fired.
—
Greg Gutfeld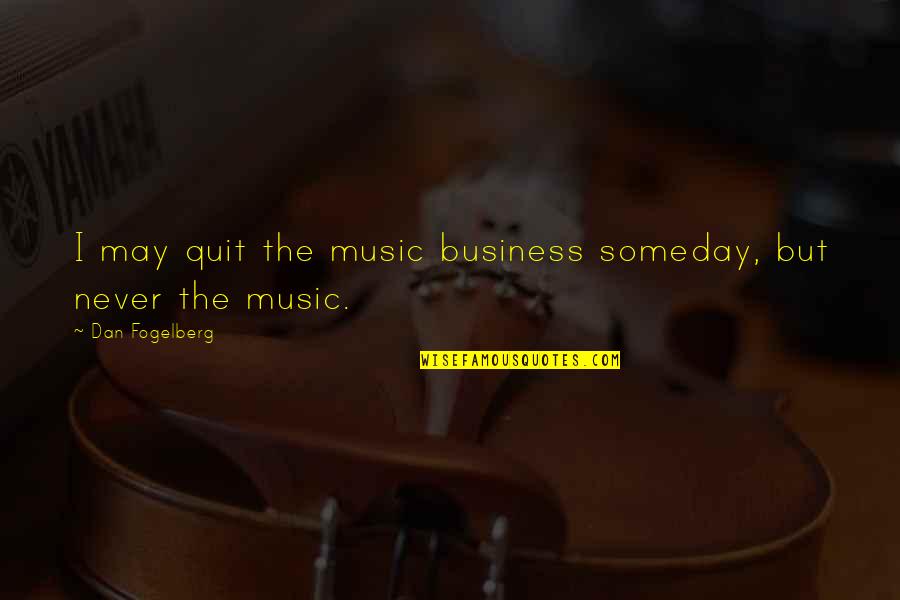 I may quit the music business someday, but never the music.
—
Dan Fogelberg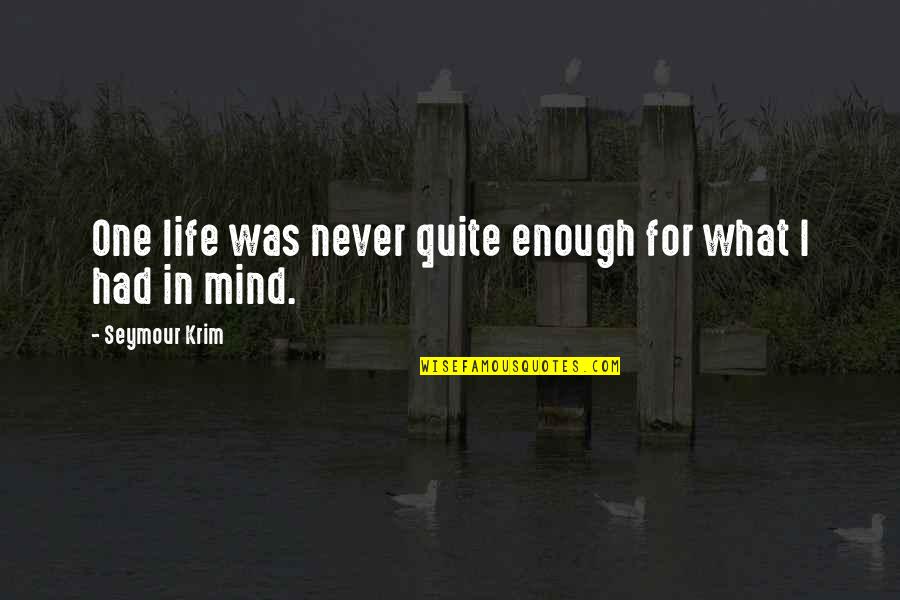 One life was never quite enough for what I had in mind.
—
Seymour Krim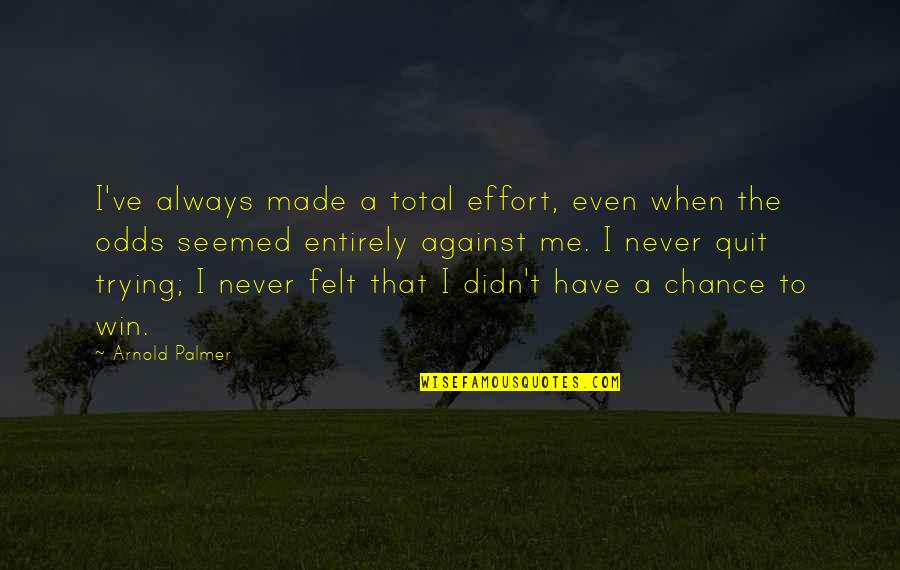 I've always made a total effort, even when the odds seemed entirely against me. I never quit trying; I never felt that I didn't have a chance to win.
—
Arnold Palmer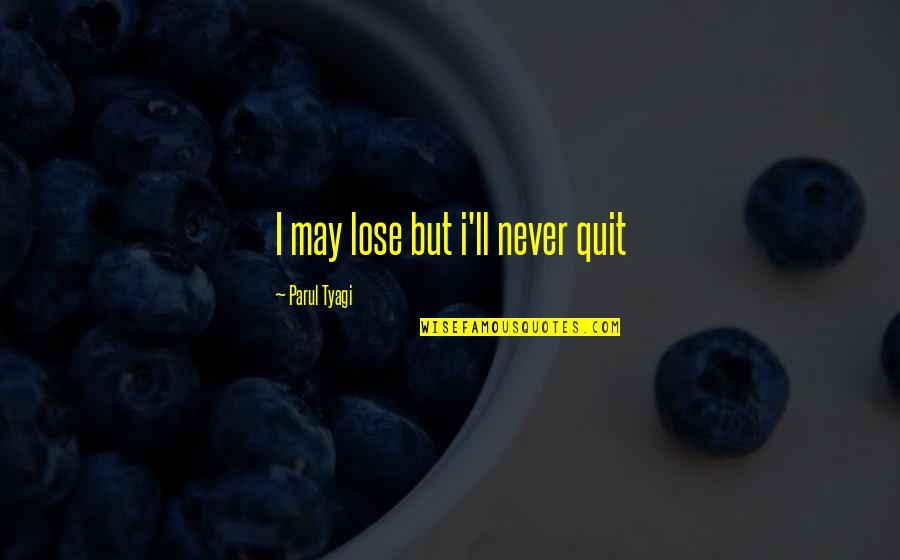 I may lose but i'll never quit
—
Parul Tyagi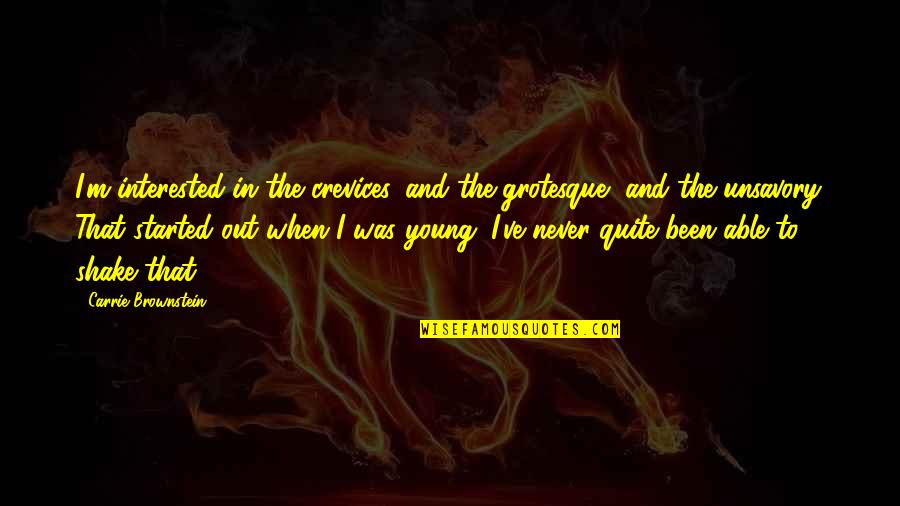 I'm interested in the crevices, and the grotesque, and the unsavory. That started out when I was young. I've never quite been able to shake that. —
Carrie Brownstein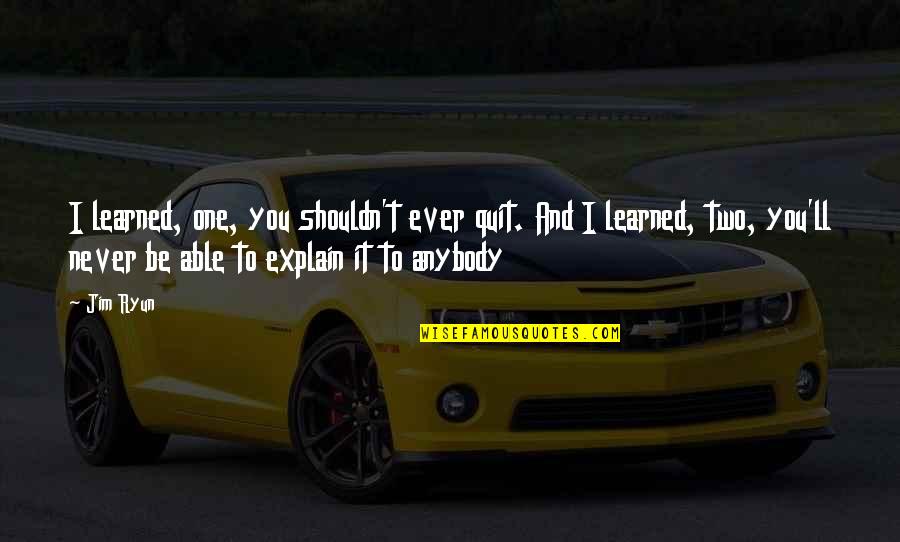 I learned, one, you shouldn't ever quit. And I learned, two, you'll never be able to explain it to anybody —
Jim Ryun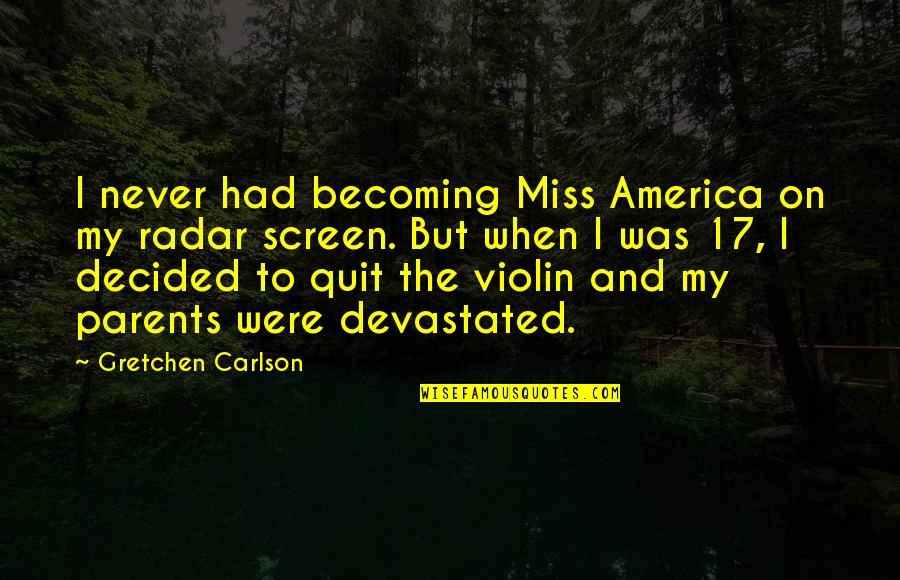 I never had becoming Miss America on my radar screen. But when I was 17, I decided to quit the violin and my parents were devastated. —
Gretchen Carlson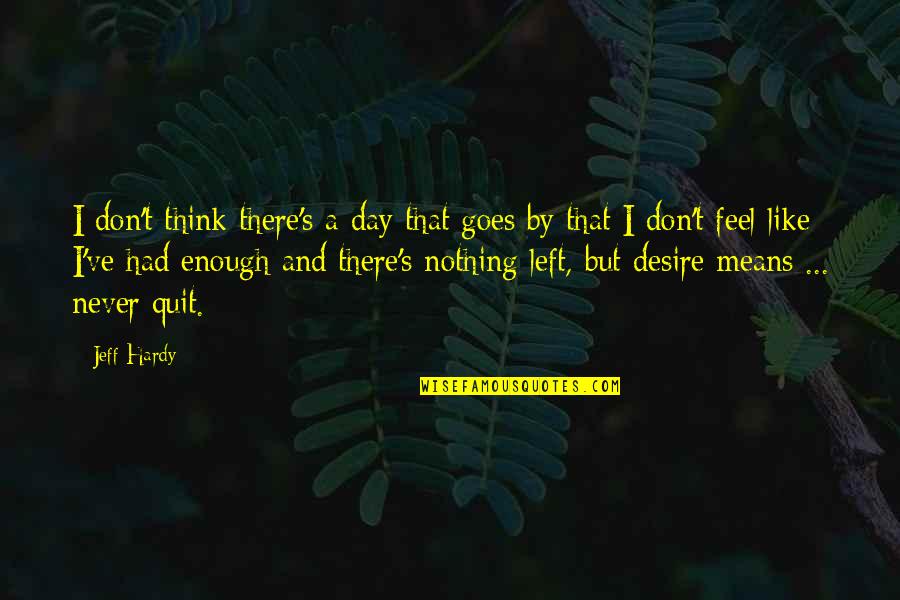 I don't think there's a day that goes by that I don't feel like I've had enough and there's nothing left, but desire means ... never quit. —
Jeff Hardy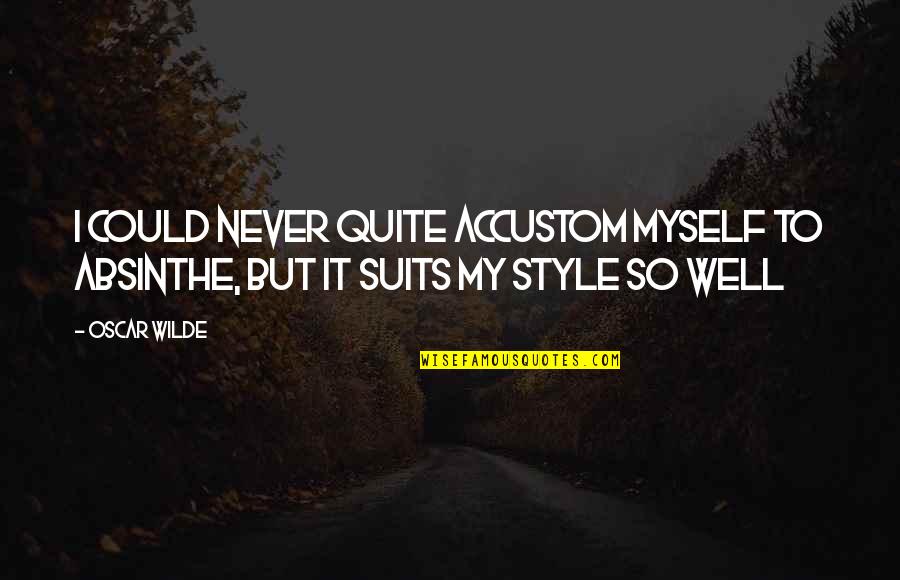 I could never quite accustom myself to absinthe, but it suits my style so well —
Oscar Wilde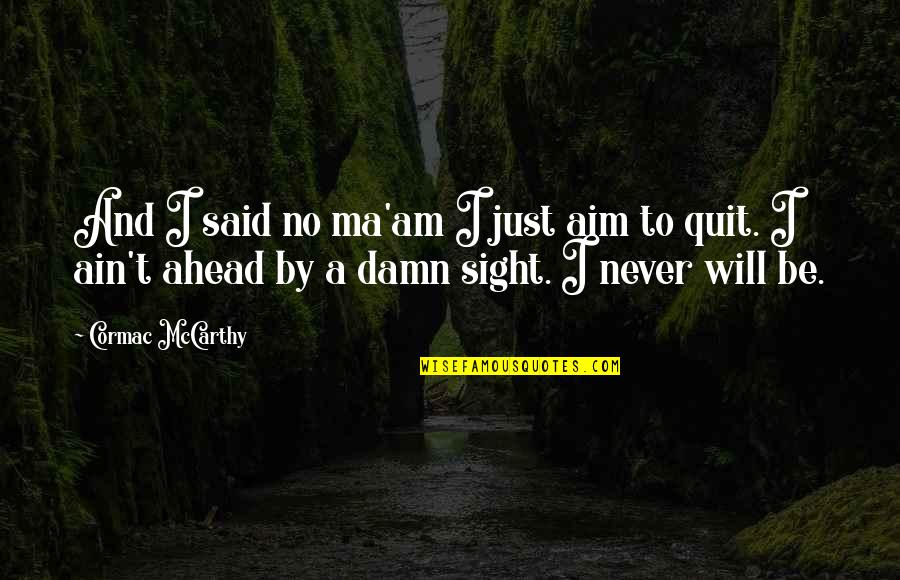 And I said no ma'am I just aim to quit. I ain't ahead by a damn sight. I never will be. —
Cormac McCarthy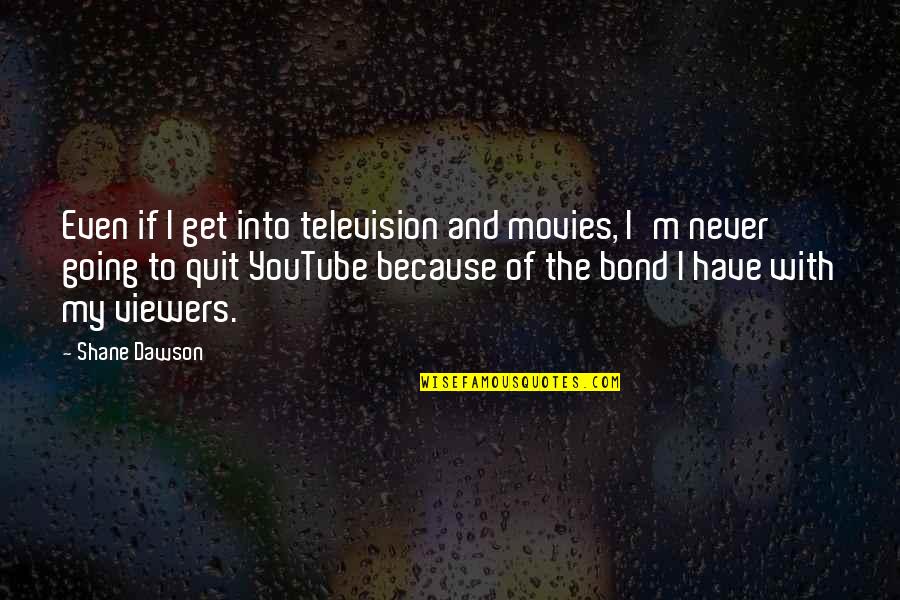 Even if I get into television and movies, I'm never going to quit YouTube because of the bond I have with my viewers. —
Shane Dawson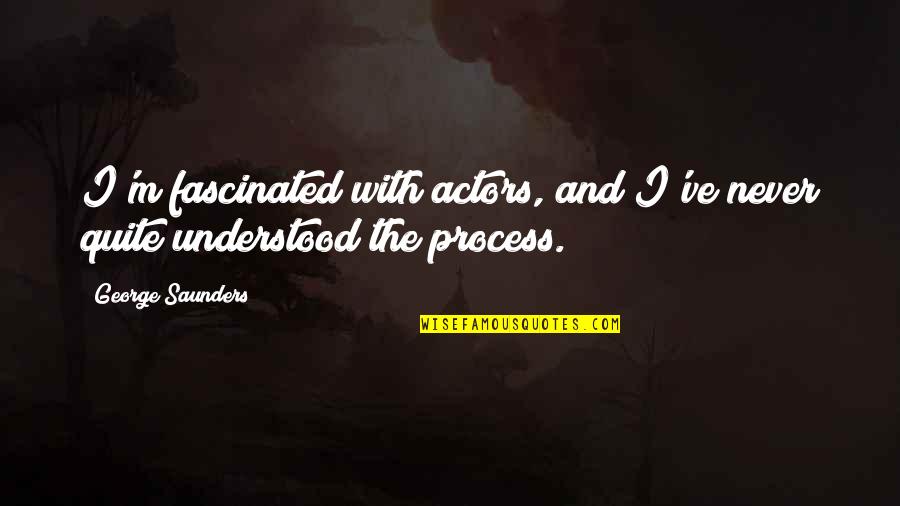 I'm fascinated with actors, and I've never quite understood the process. —
George Saunders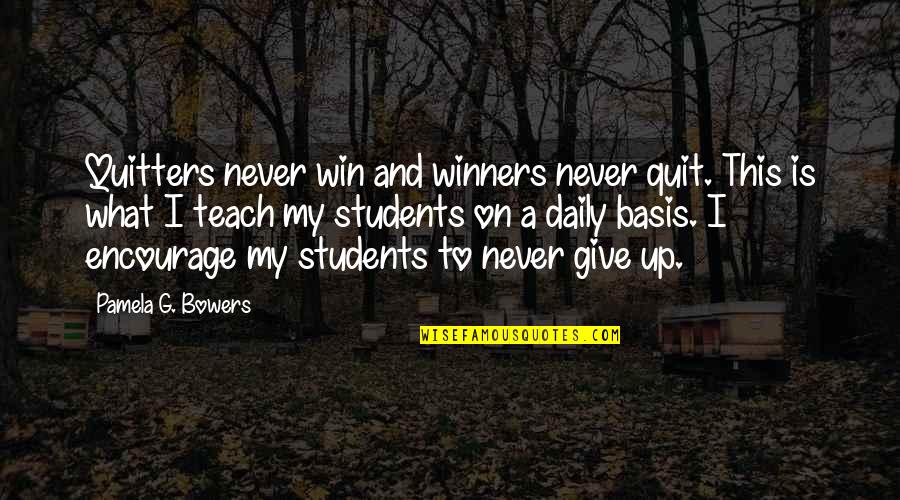 Quitters never win and winners never quit. This is what I teach my students on a daily basis. I encourage my students to never give up. —
Pamela G. Bowers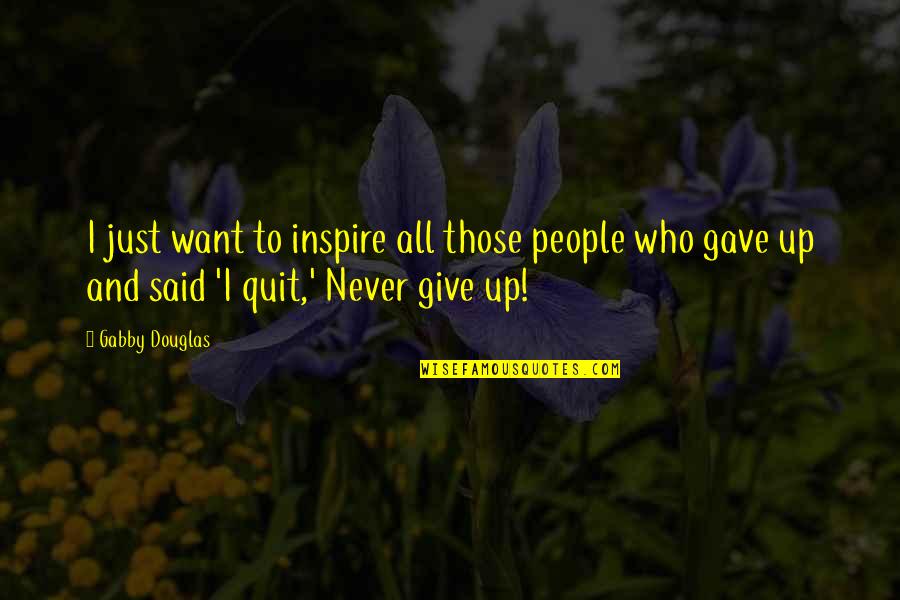 I just want to inspire all those people who gave up and said 'I quit,' Never give up! —
Gabby Douglas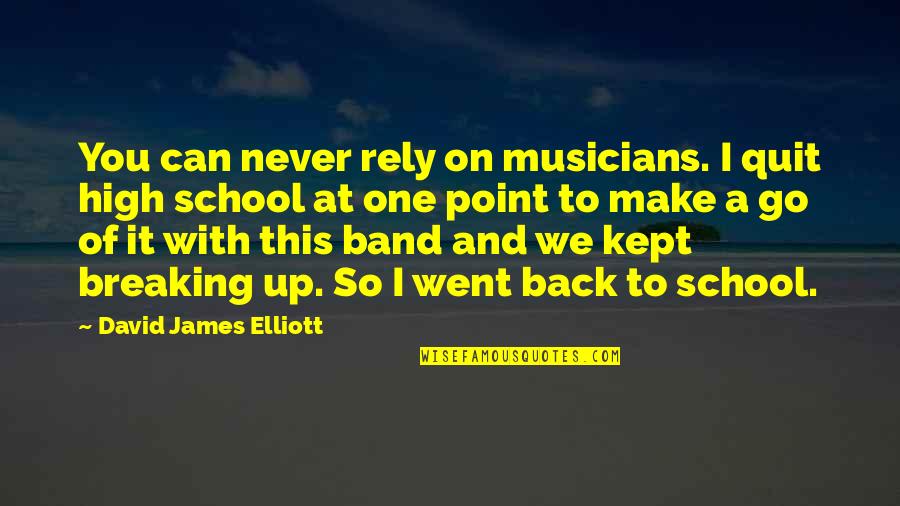 You can never rely on musicians. I quit high school at one point to make a go of it with this band and we kept breaking up. So I went back to school. —
David James Elliott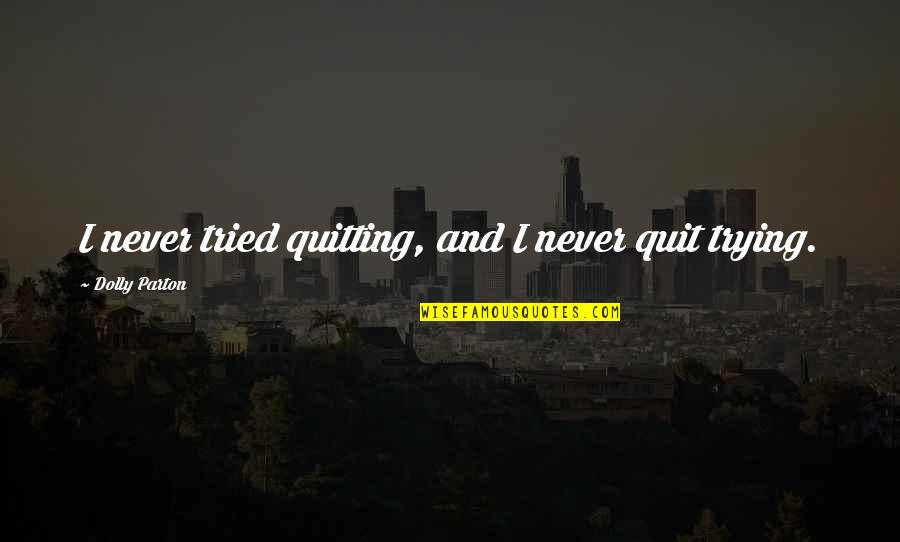 I never tried quitting, and I never quit trying. —
Dolly Parton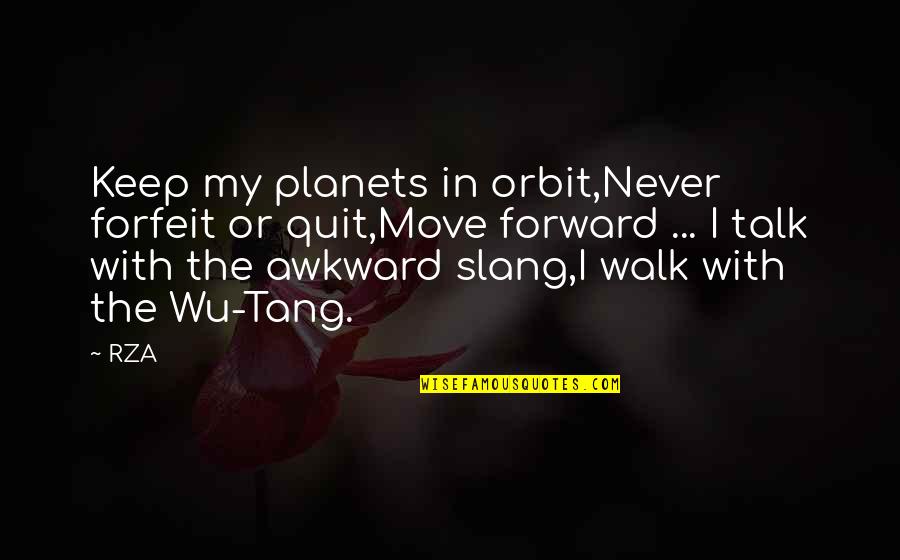 Keep my planets in orbit,
Never forfeit or quit,
Move forward ...
I talk with the awkward slang,
I walk with the Wu-Tang. —
RZA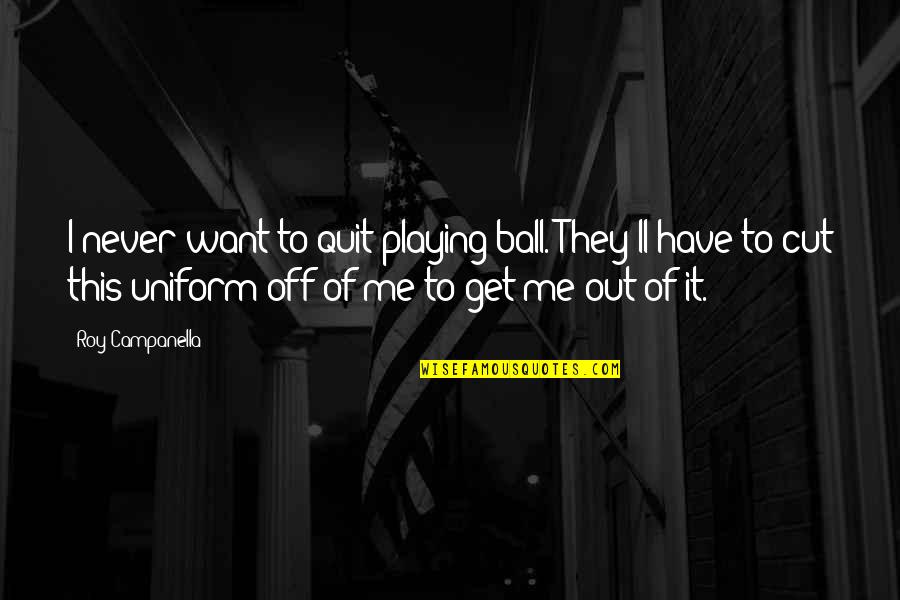 I never want to quit playing ball. They'll have to cut this uniform off of me to get me out of it. —
Roy Campanella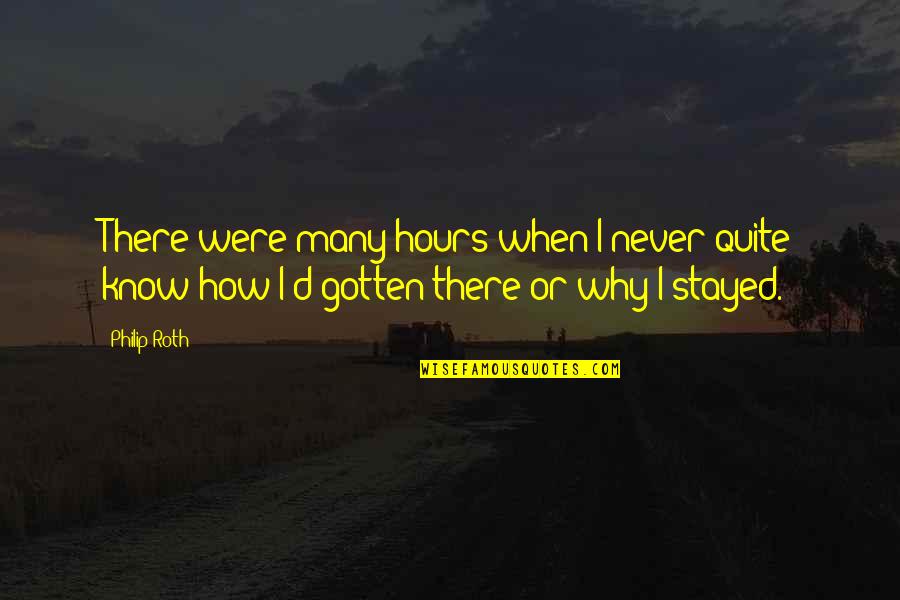 There were many hours when I never quite know how I'd gotten there or why I stayed. —
Philip Roth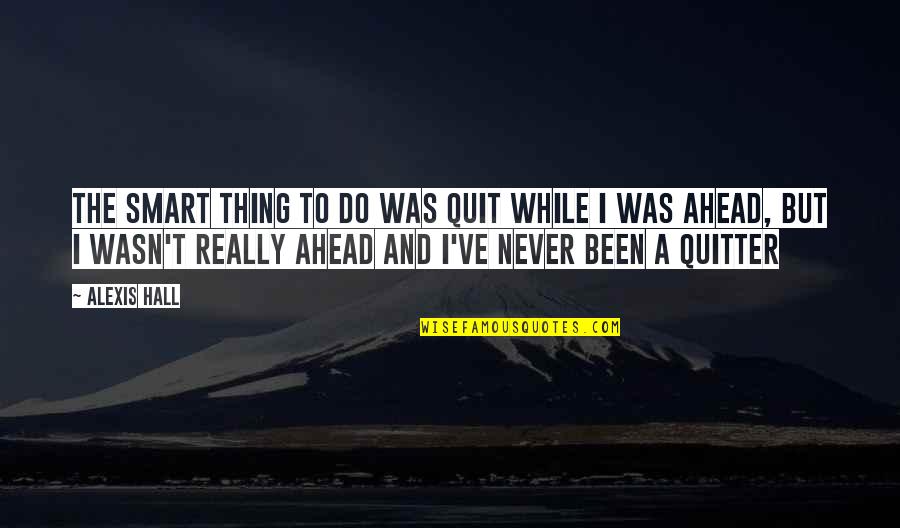 The smart thing to do was quit while I was ahead, but I wasn't really ahead and I've never been a quitter —
Alexis Hall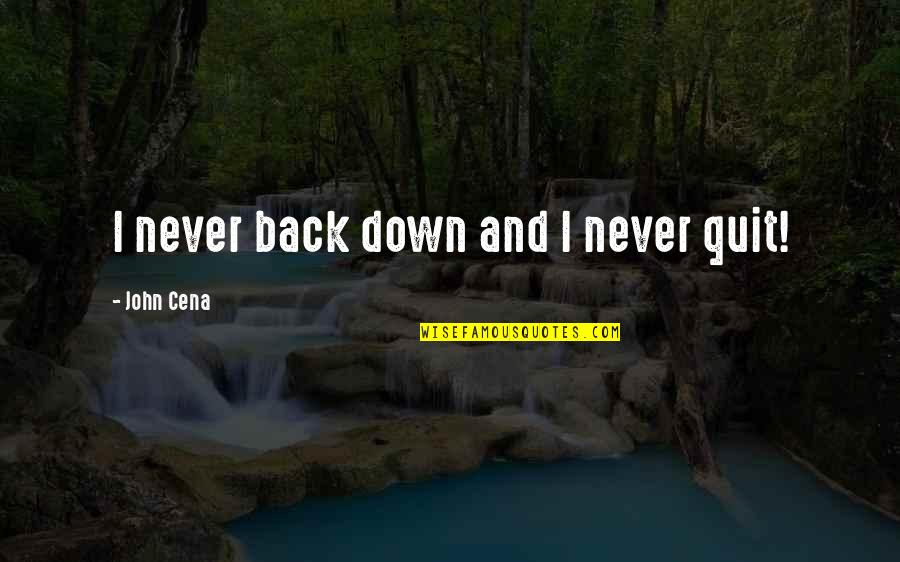 I never back down and I never quit! —
John Cena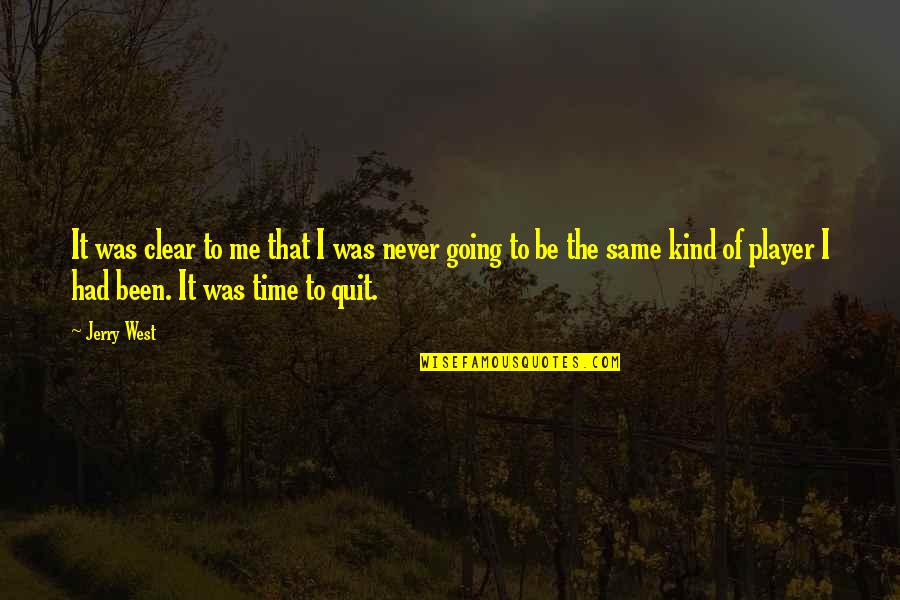 It was clear to me that I was never going to be the same kind of player I had been. It was time to quit. —
Jerry West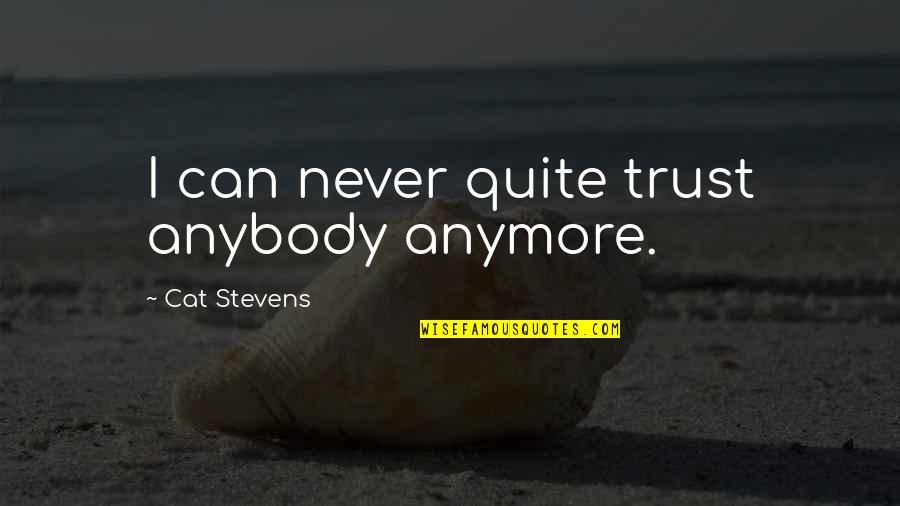 I can never quite trust anybody anymore. —
Cat Stevens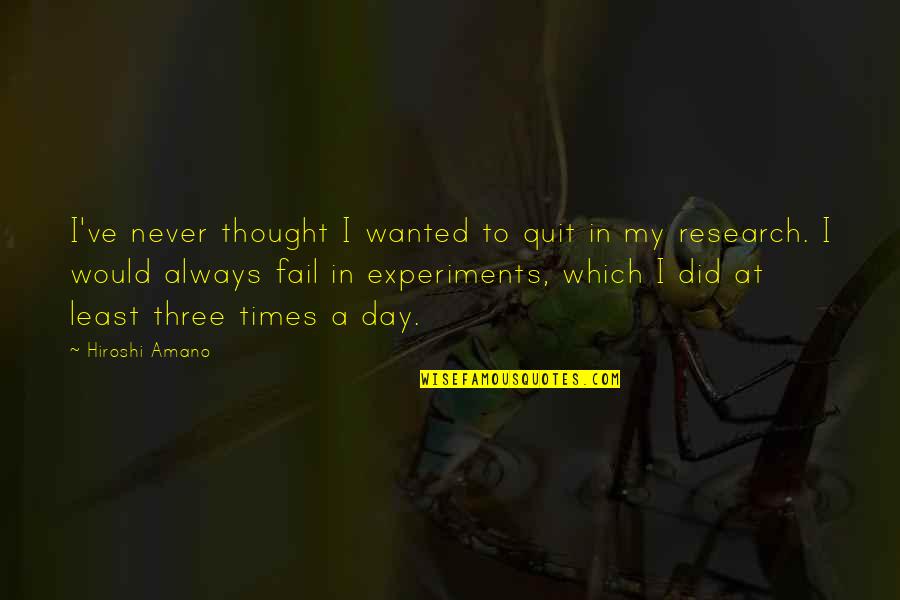 I've never thought I wanted to quit in my research. I would always fail in experiments, which I did at least three times a day. —
Hiroshi Amano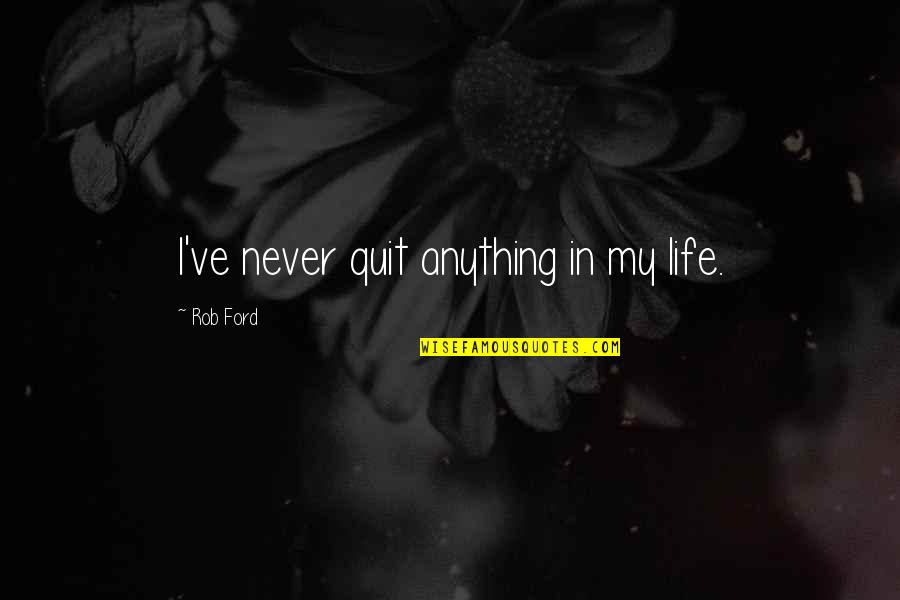 I've never quit anything in my life. —
Rob Ford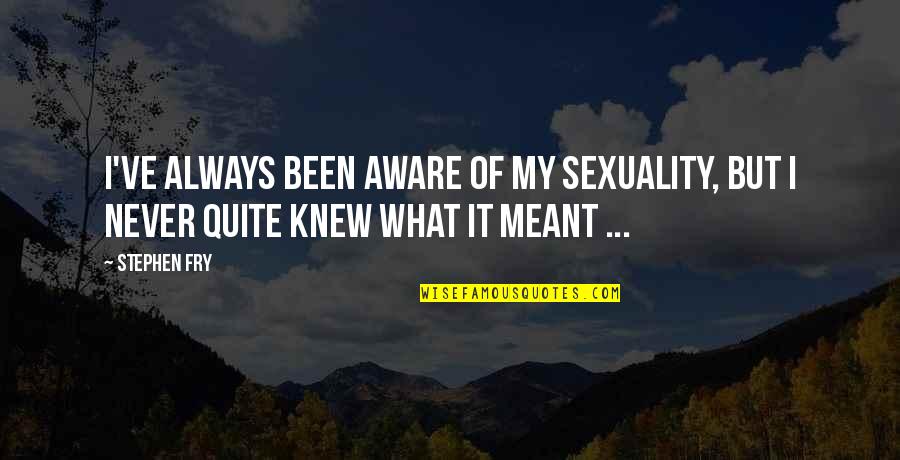 I've always been aware of my sexuality, but I never quite knew what it meant ... —
Stephen Fry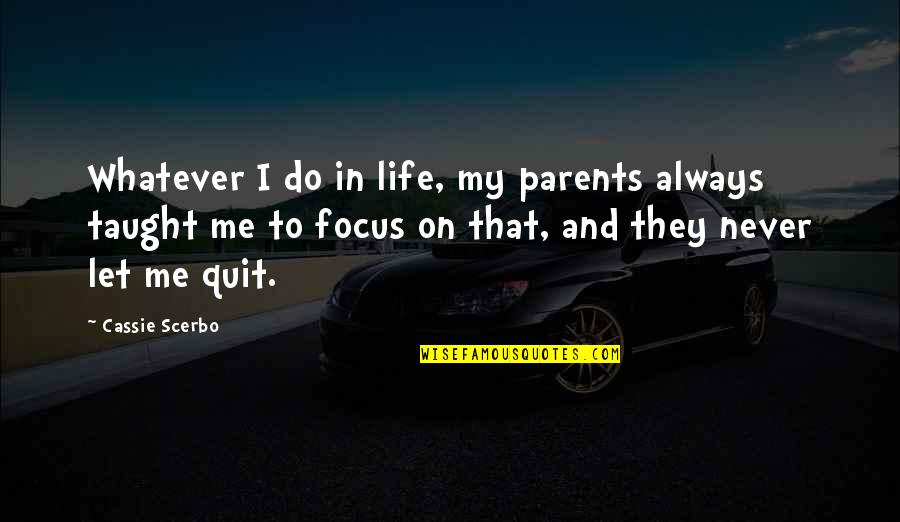 Whatever I do in life, my parents always taught me to focus on that, and they never let me quit. —
Cassie Scerbo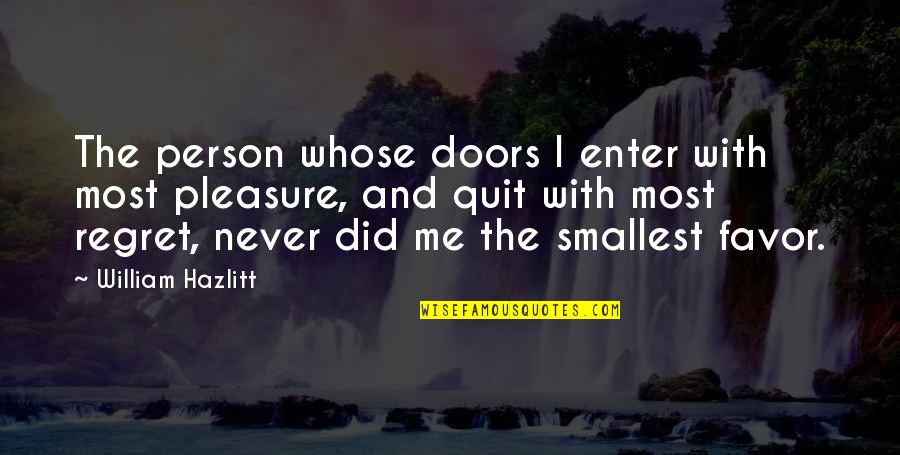 The person whose doors I enter with most pleasure, and quit with most regret, never did me the smallest favor. —
William Hazlitt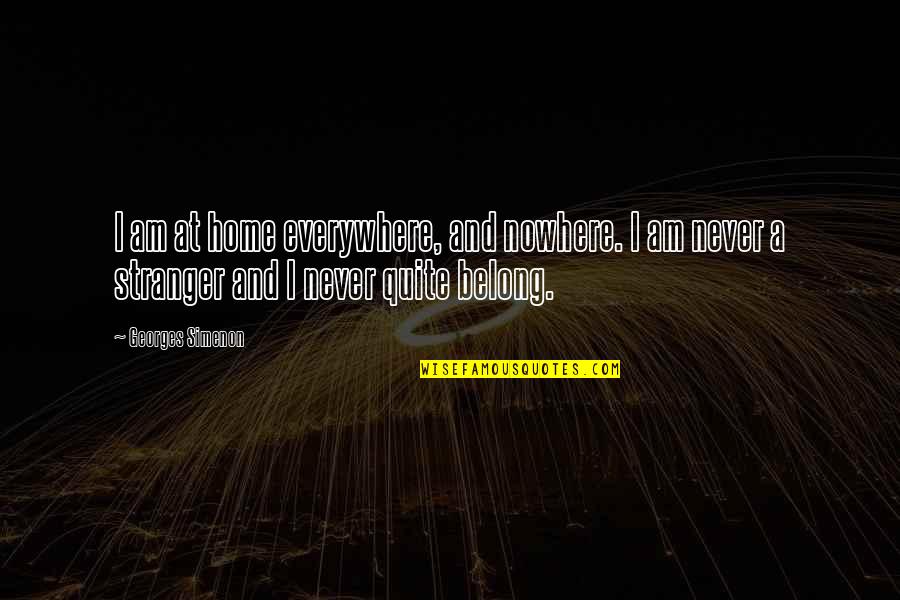 I am at home everywhere, and nowhere. I am never a stranger and I never quite belong. —
Georges Simenon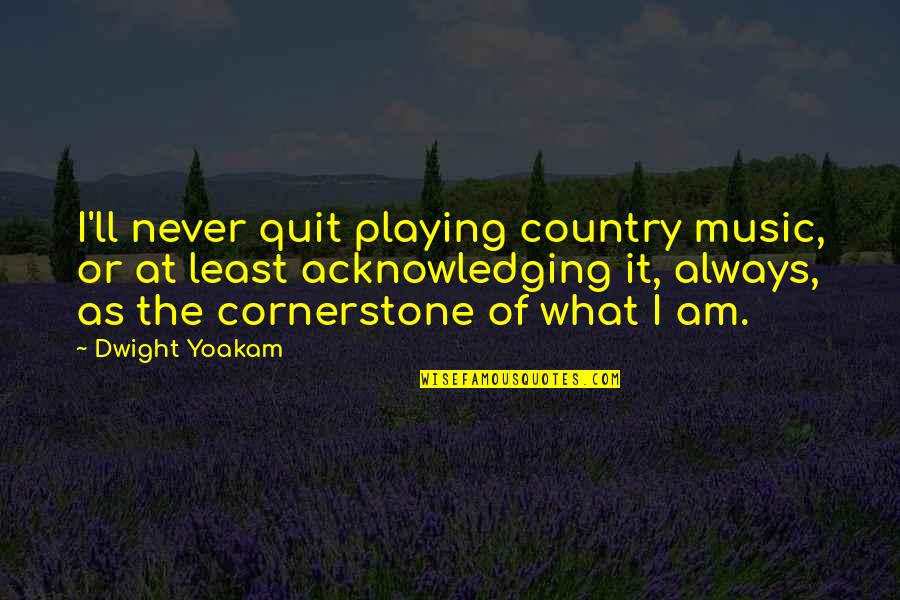 I'll never quit
playing country music, or at least acknowledging it, always, as the cornerstone of what I am. —
Dwight Yoakam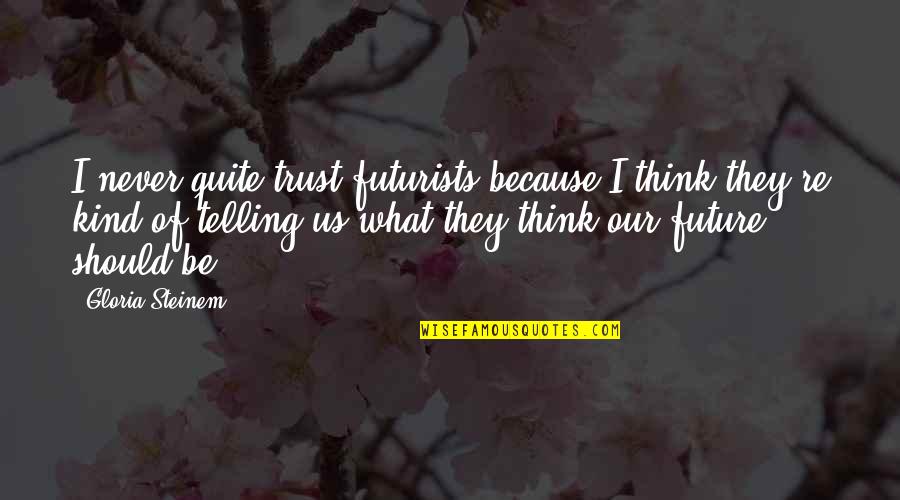 I never quite trust futurists because I think they're kind of telling us what they think our future should be. —
Gloria Steinem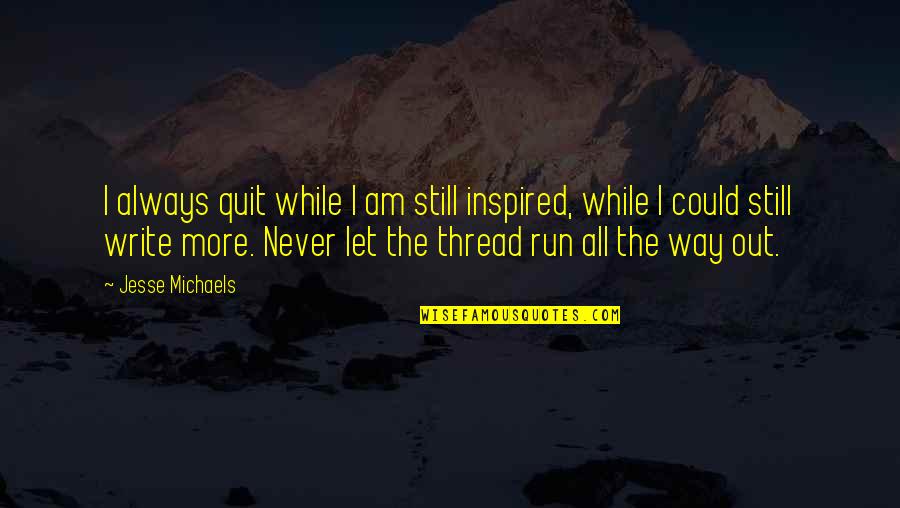 I always quit while I am still inspired, while I could still write more. Never let the thread run all the way out. —
Jesse Michaels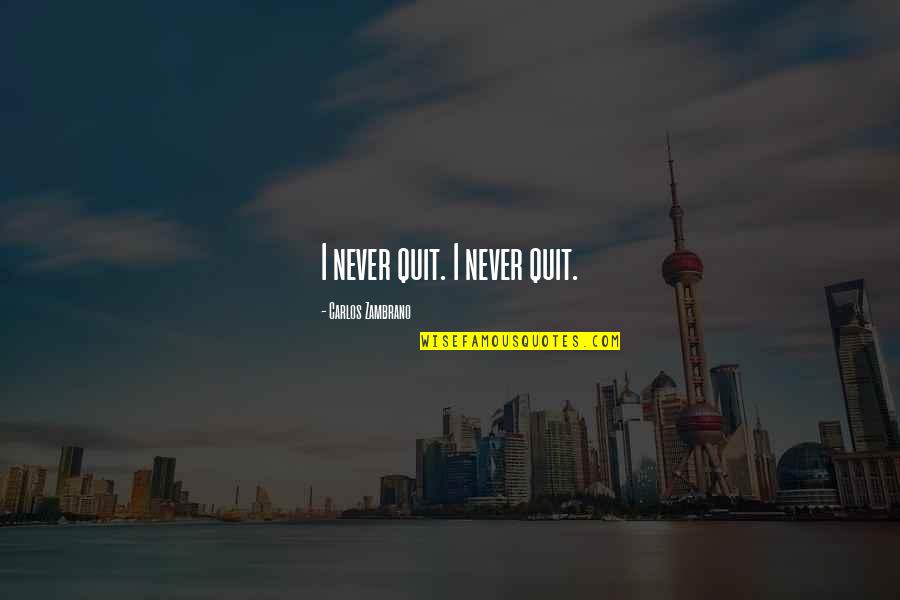 I never quit. I never quit. —
Carlos Zambrano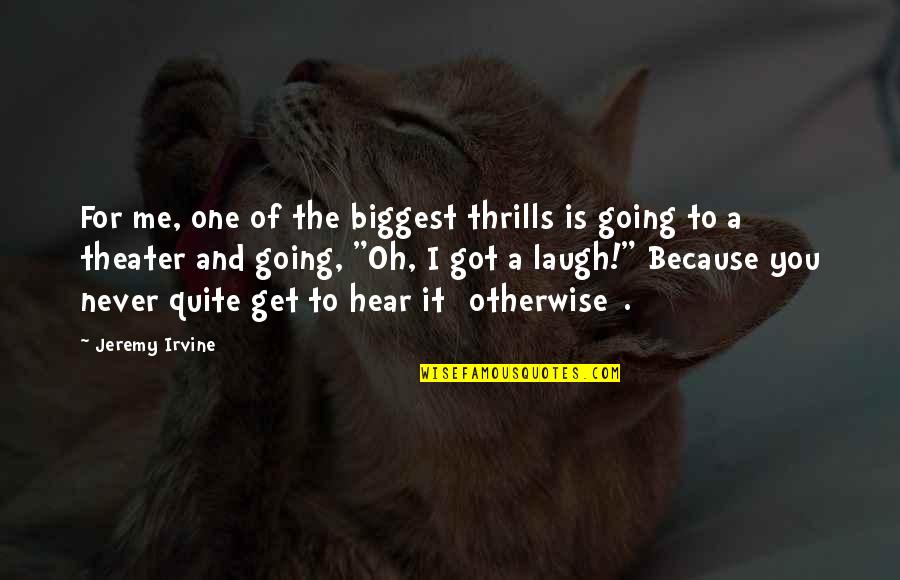 For me, one of the biggest thrills is going to a theater and going, "Oh, I got a laugh!" Because you never quite get to hear it [otherwise]. —
Jeremy Irvine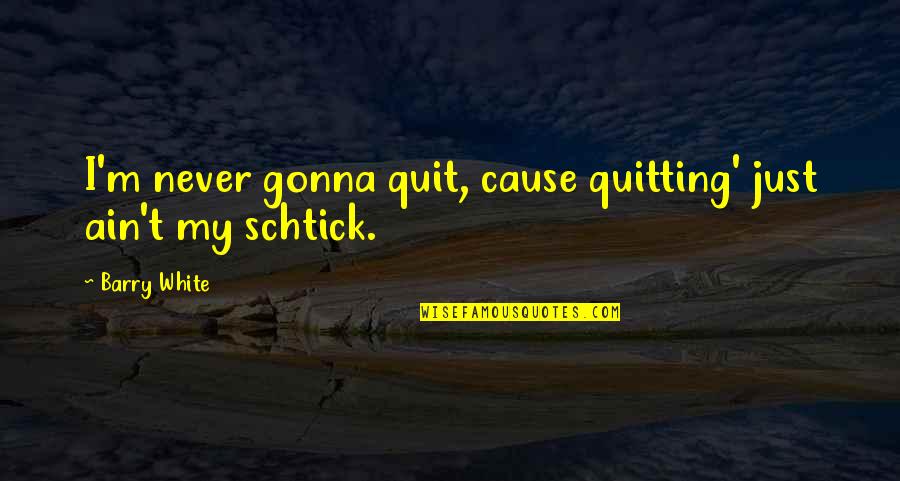 I'm never gonna quit, cause quitting' just ain't my schtick. —
Barry White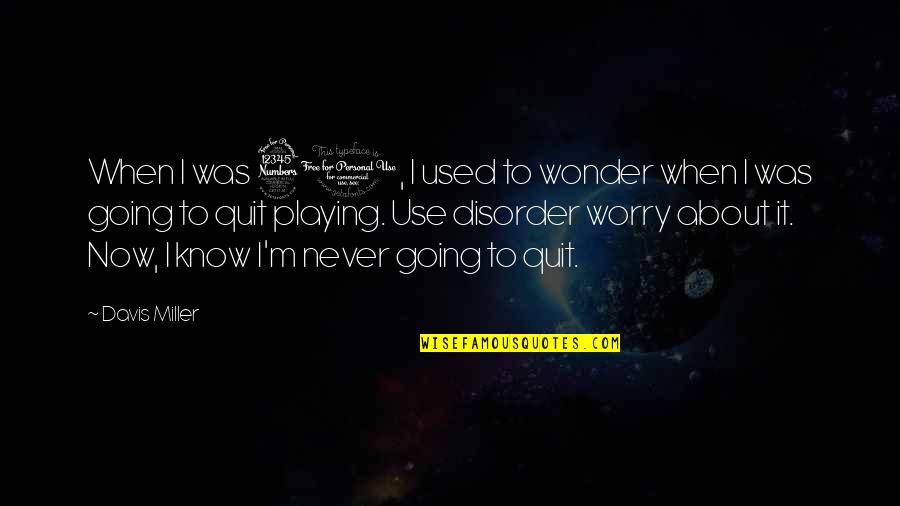 When I was 30, I used to wonder when I was going to quit playing. Use disorder worry about it. Now, I know I'm never going to quit. —
Davis Miller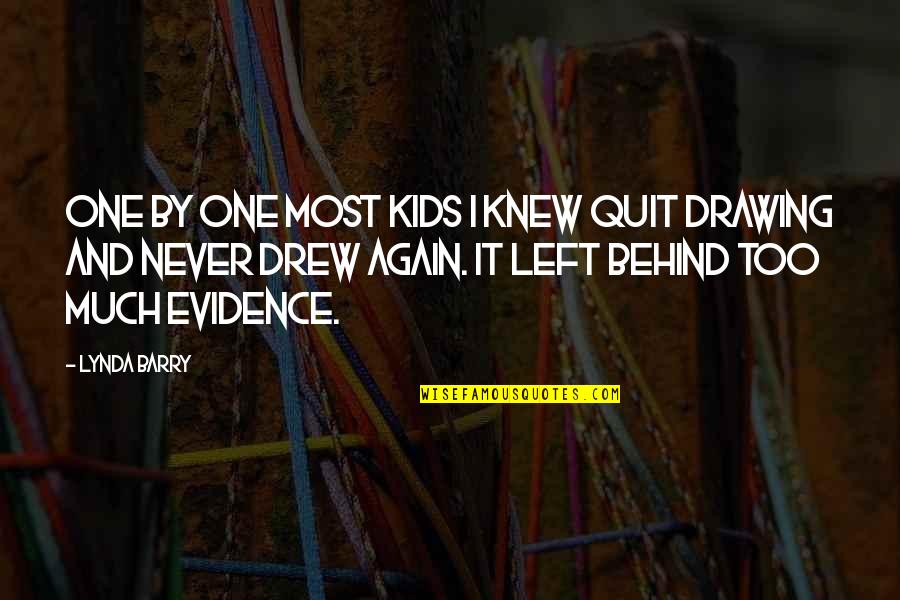 One by one most kids I knew quit drawing and never drew again. It left behind too much evidence. —
Lynda Barry
I never quit until I get what I want. —
Thomas A. Edison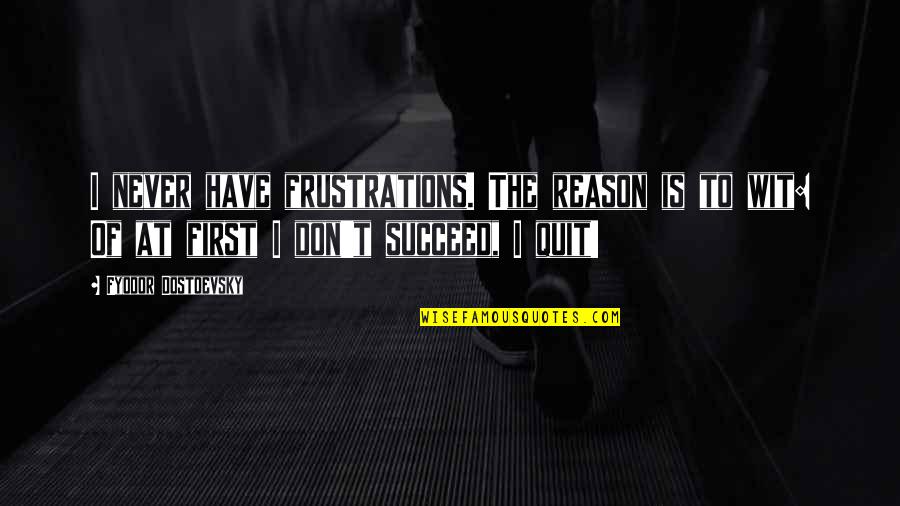 I never have frustrations. The reason is to wit: Of at first I don't succeed, I quit! —
Fyodor Dostoevsky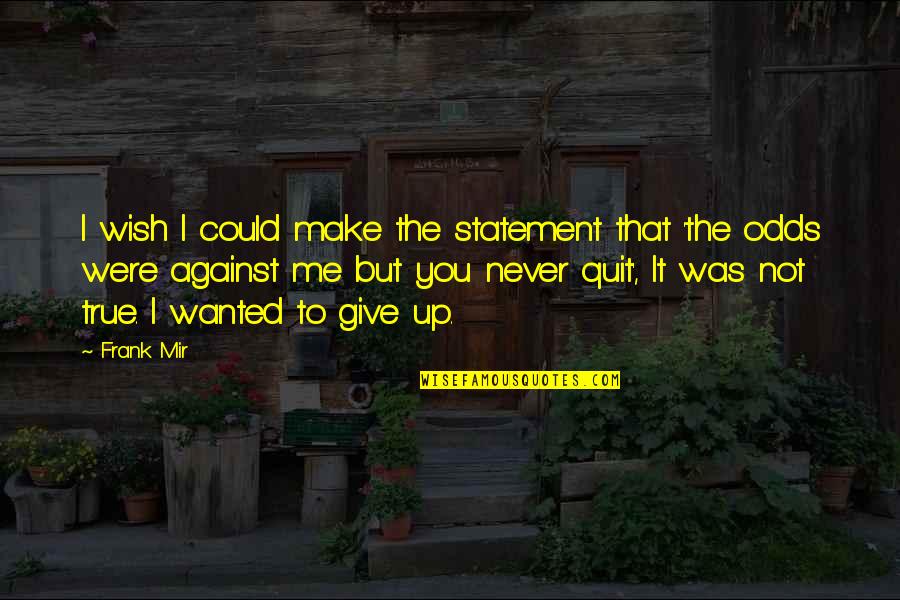 I wish I could make the statement that 'the odds were against me but you never quit', It was not true. I wanted to give up. —
Frank Mir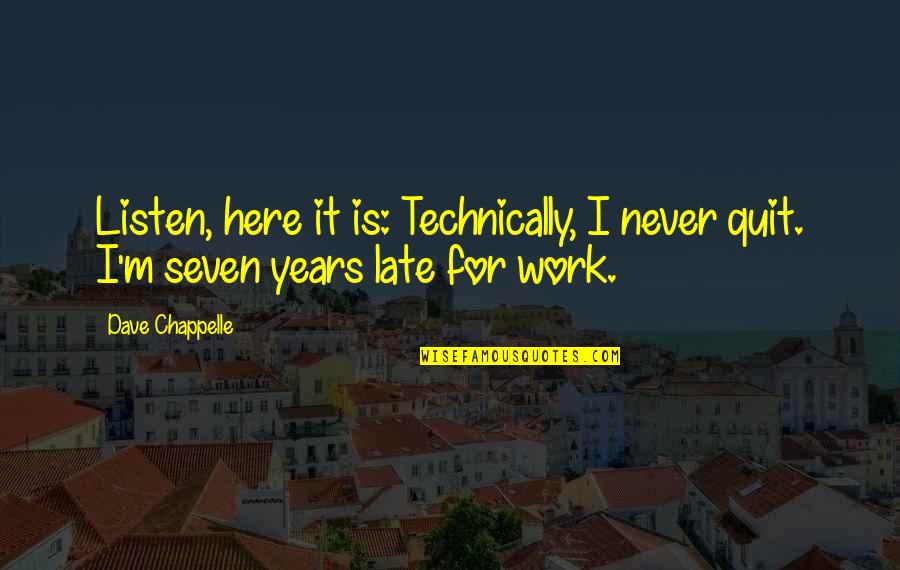 Listen, here it is: Technically, I never quit. I'm seven years late for work. —
Dave Chappelle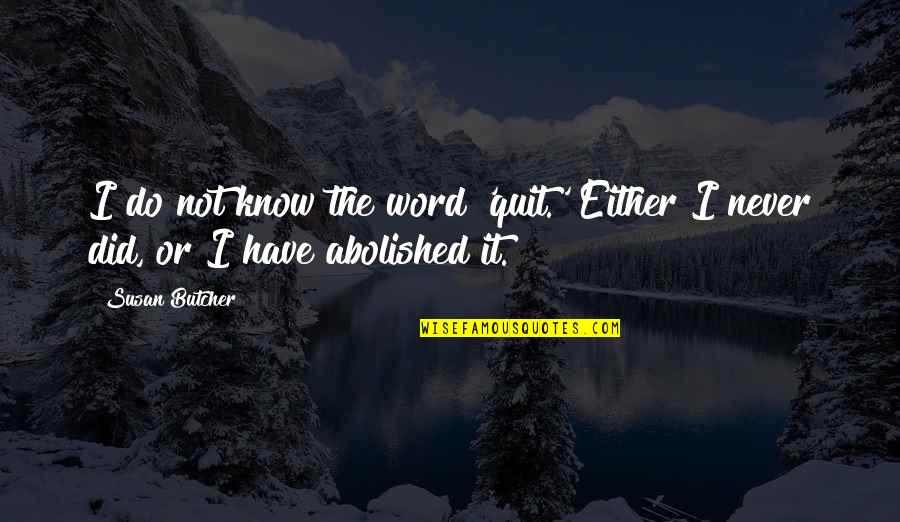 I do not know the word 'quit.' Either I never did, or I have abolished it. —
Susan Butcher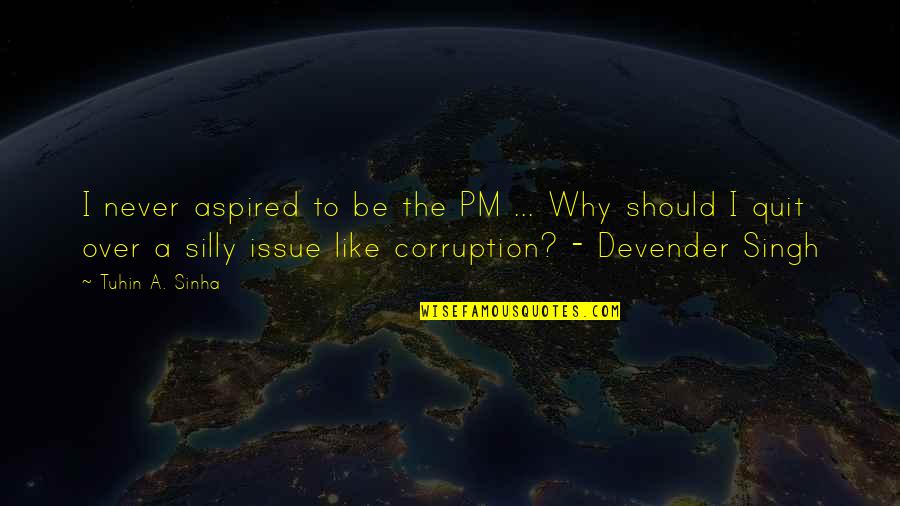 I never aspired to be the PM ... Why should I quit over a silly issue like corruption? - Devender Singh —
Tuhin A. Sinha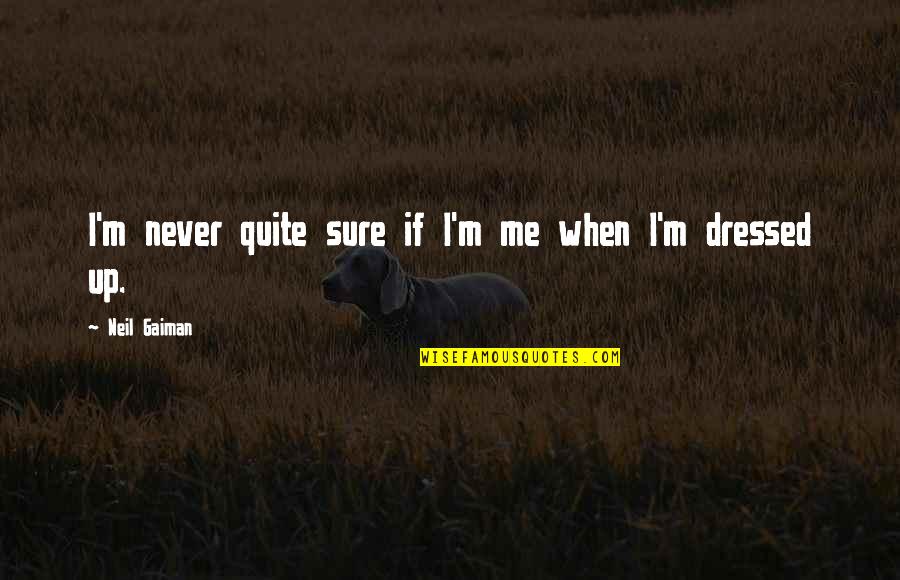 I'm never quite sure if I'm me when I'm dressed up. —
Neil Gaiman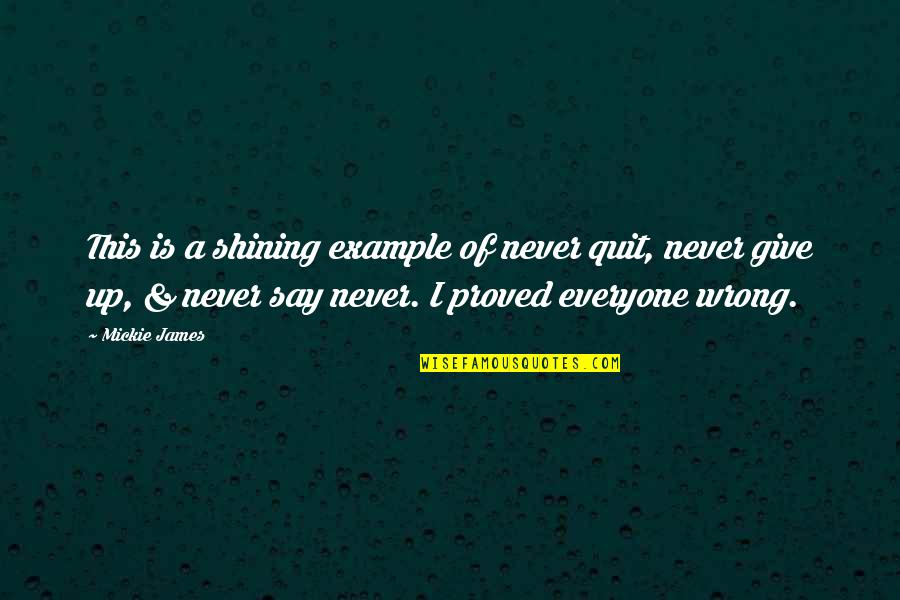 This is a shining example of never quit, never give up, & never say never. I proved everyone wrong. —
Mickie James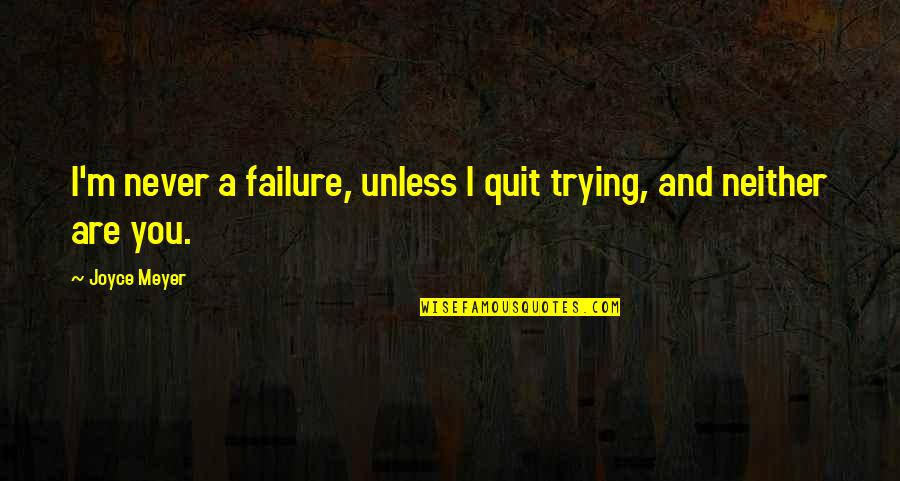 I'm never a failure, unless I quit trying, and neither are you. —
Joyce Meyer