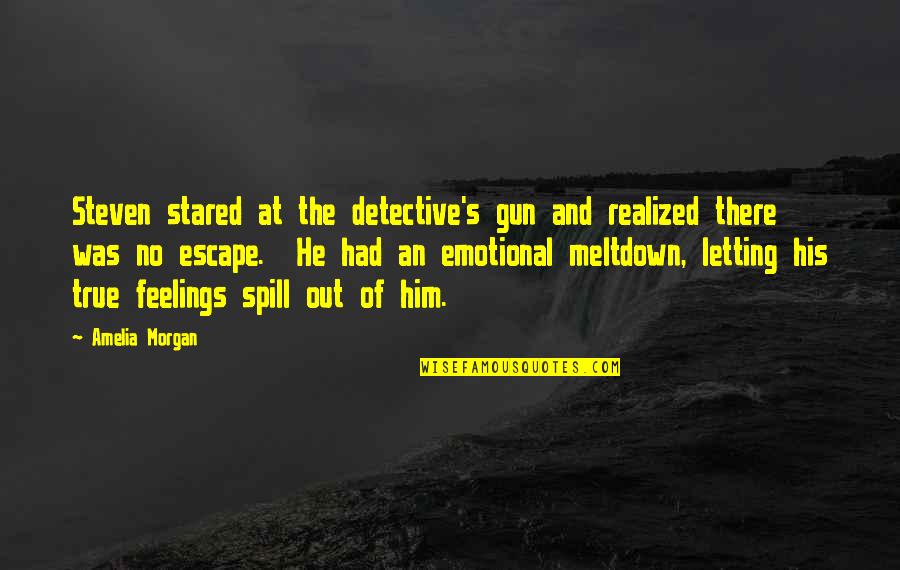 Steven stared at the detective's gun and realized there was no escape. He had an emotional meltdown, letting his true feelings spill out of him.
—
Amelia Morgan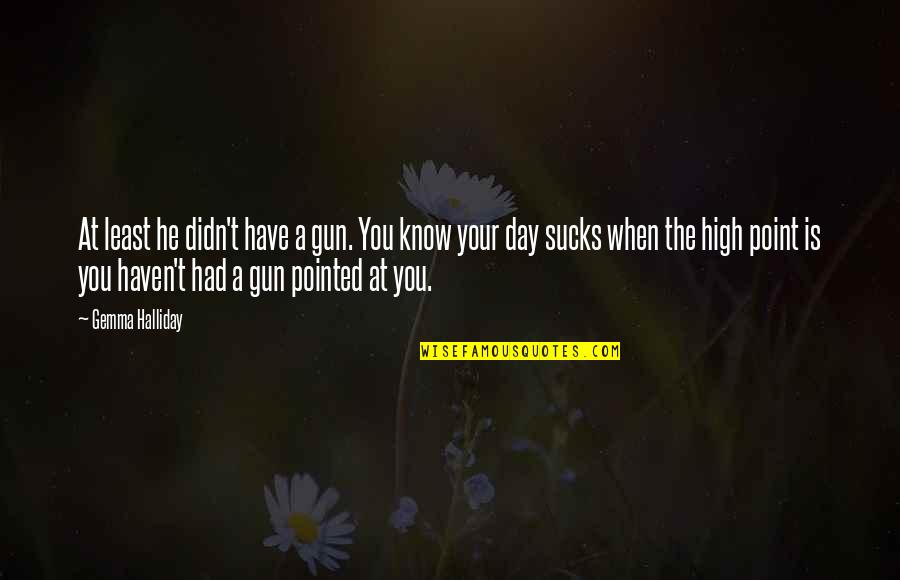 At least he didn't have a gun. You know your day sucks when the high point is you haven't had a gun pointed at you.
—
Gemma Halliday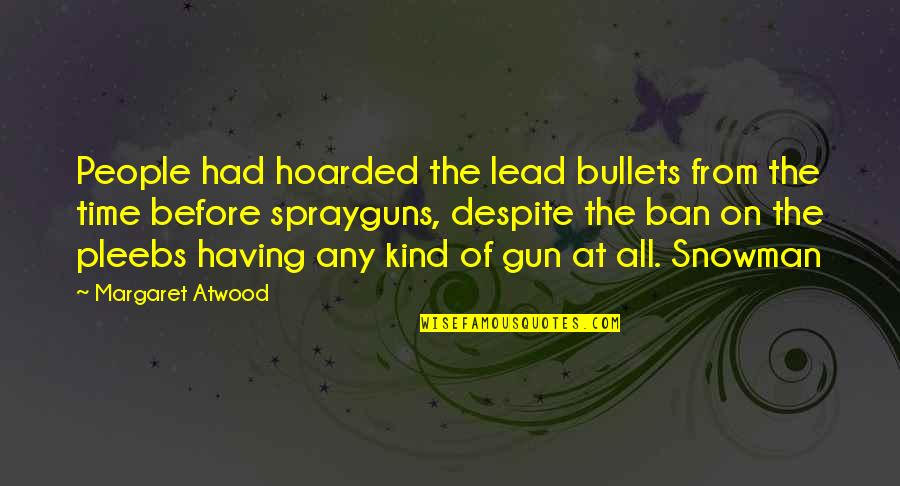 People had hoarded the lead bullets from the time before sprayguns, despite the ban on the pleebs having any kind of gun at all. Snowman
—
Margaret Atwood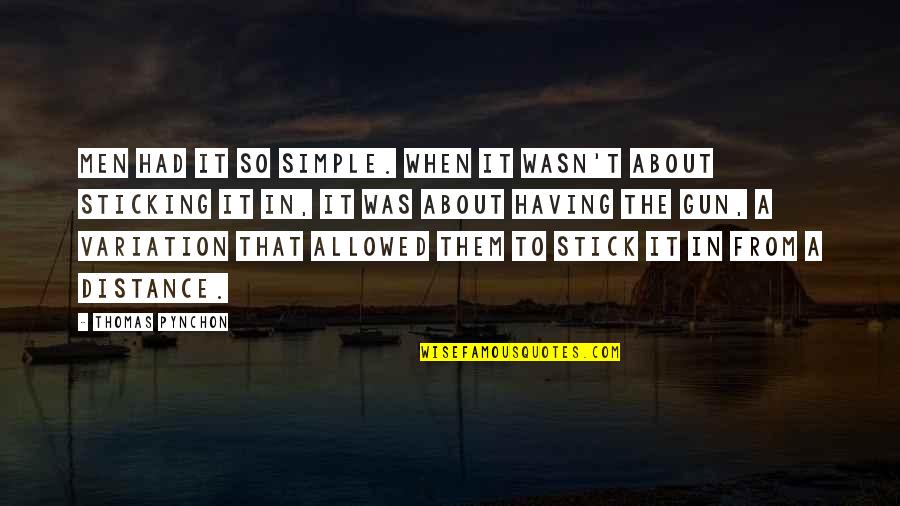 Men had it so simple. When it wasn't about Sticking It In, it was about Having The Gun, a variation that allowed them to Stick It In from a distance.
—
Thomas Pynchon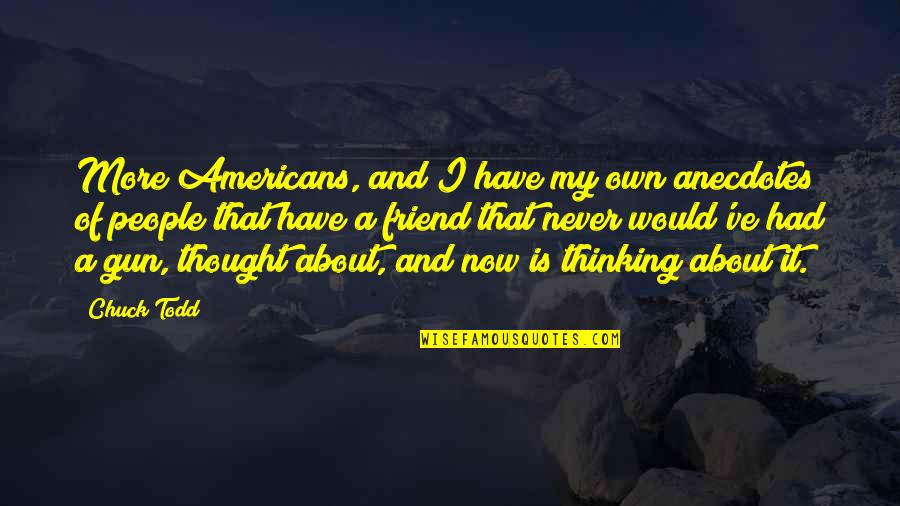 More Americans, and I have my own anecdotes of people that have a friend that never would've had a gun, thought about, and now is thinking about it.
—
Chuck Todd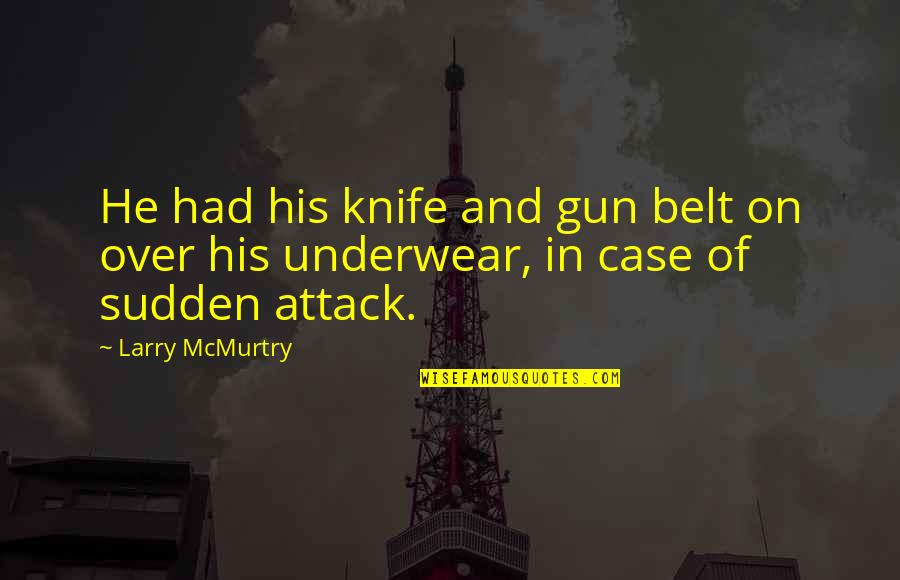 He had his knife and gun belt on over his underwear, in case of sudden attack.
—
Larry McMurtry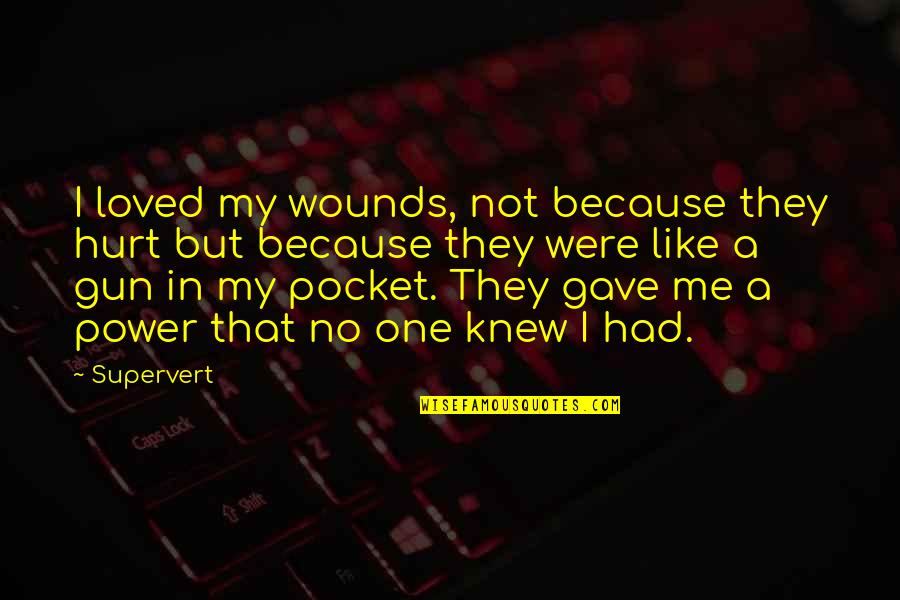 I loved my wounds, not because they hurt but because they were like a gun in my pocket. They gave me a power that no one knew I had.
—
Supervert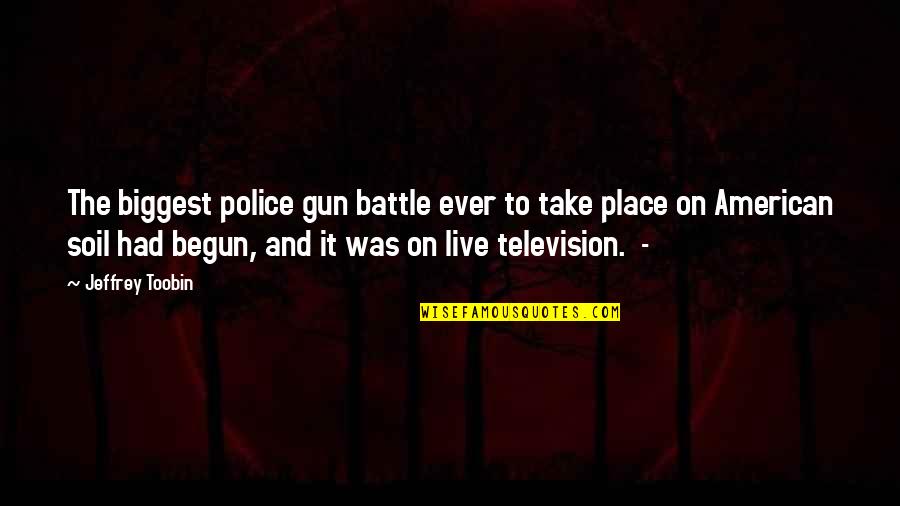 The biggest police gun battle ever to take place on American soil had begun, and it was on live television. -
—
Jeffrey Toobin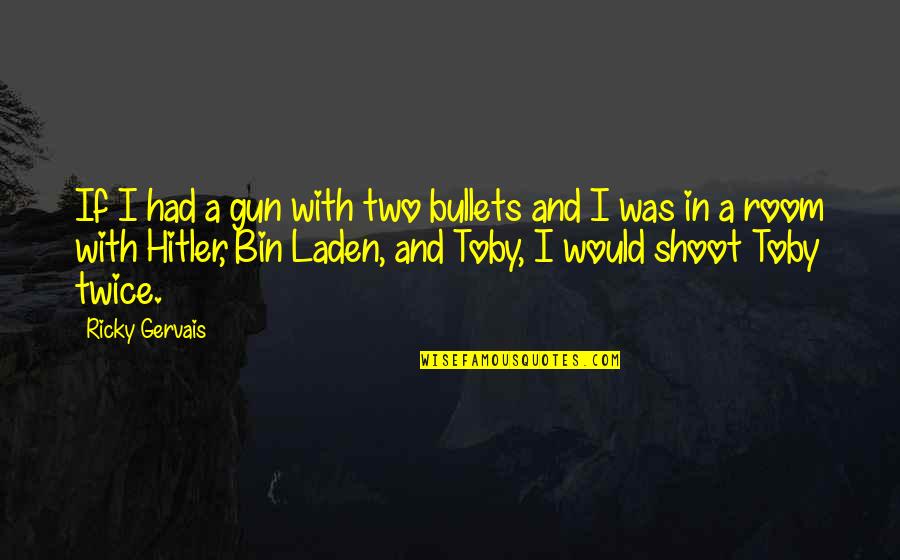 If I had a gun with two bullets and I was in a room with Hitler, Bin Laden, and Toby, I would shoot Toby twice.
—
Ricky Gervais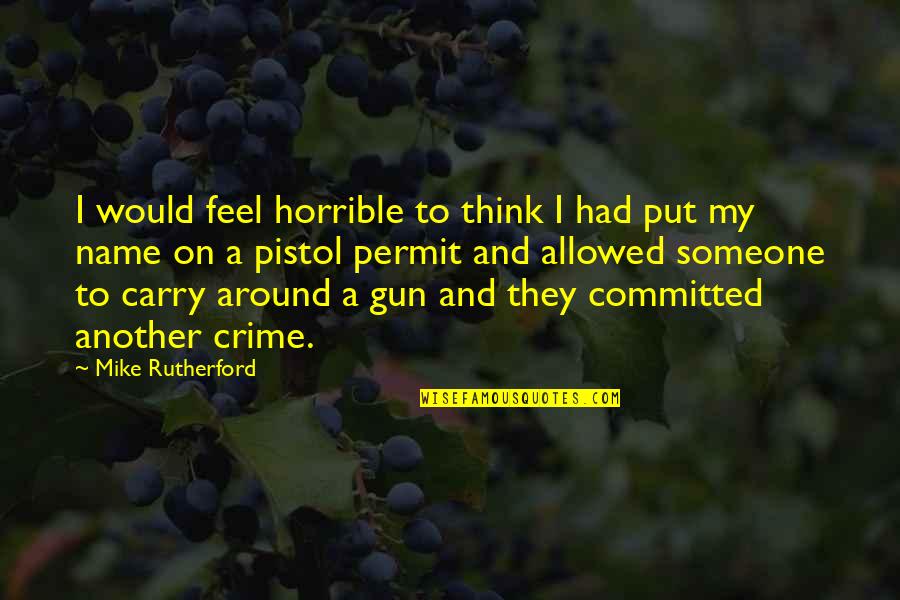 I would feel horrible to think I had put my name on a pistol permit and allowed someone to carry around a gun and they committed another crime.
—
Mike Rutherford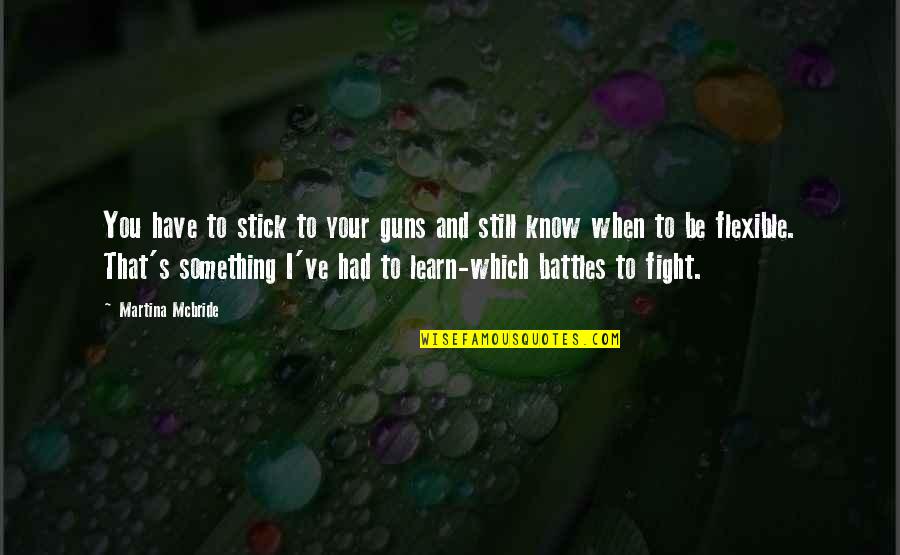 You have to stick to your guns and still know when to be flexible. That's something I've had to learn-which battles to fight.
—
Martina Mcbride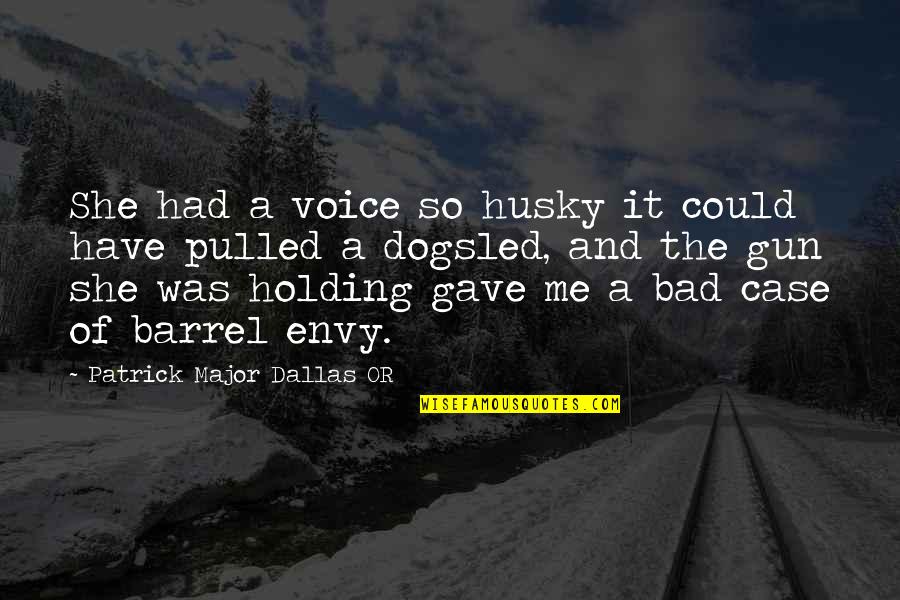 She had a voice so husky it could have pulled a dogsled, and the gun she was holding gave me a bad case of barrel envy.
—
Patrick Major Dallas OR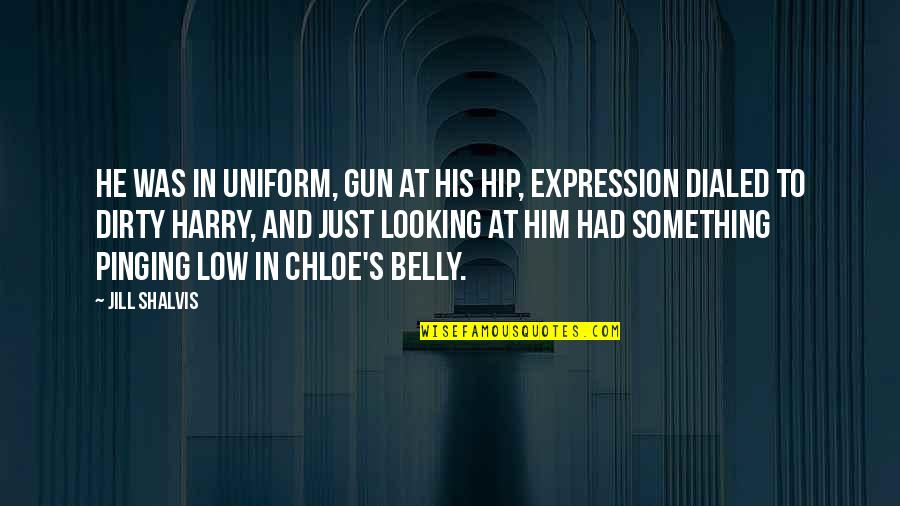 He was in uniform, gun at his hip, expression dialed to Dirty Harry, and just looking at him had something pinging low in Chloe's belly. —
Jill Shalvis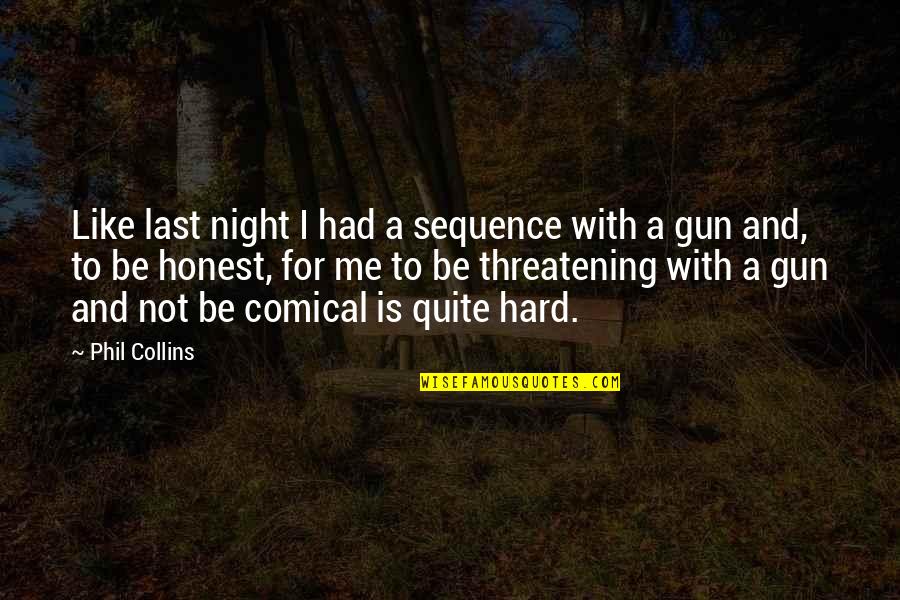 Like last night I had a sequence with a gun and, to be honest, for me to be threatening with a gun and not be comical is quite hard. —
Phil Collins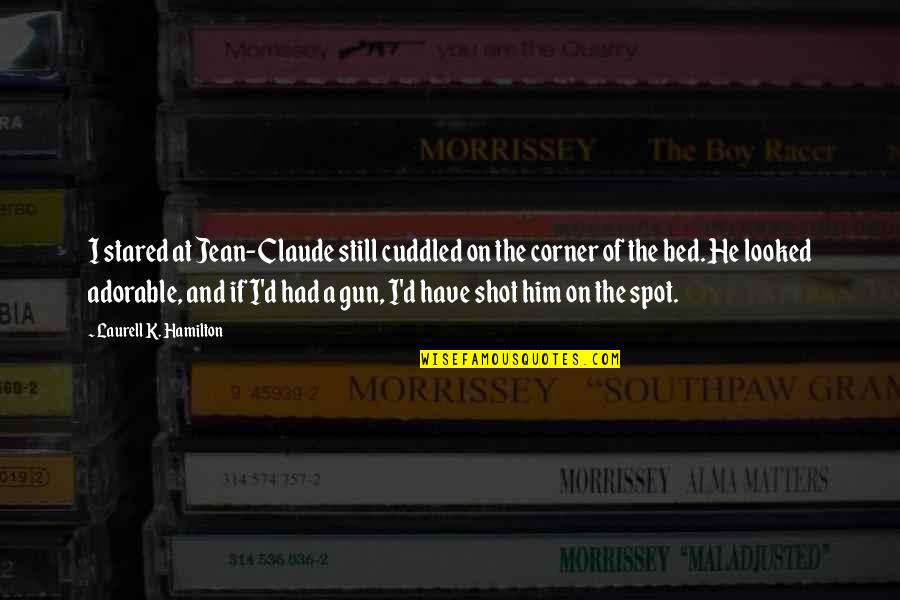 I stared at Jean-Claude still cuddled on the corner of the bed. He looked adorable, and if I'd had a gun, I'd have shot him on the spot. —
Laurell K. Hamilton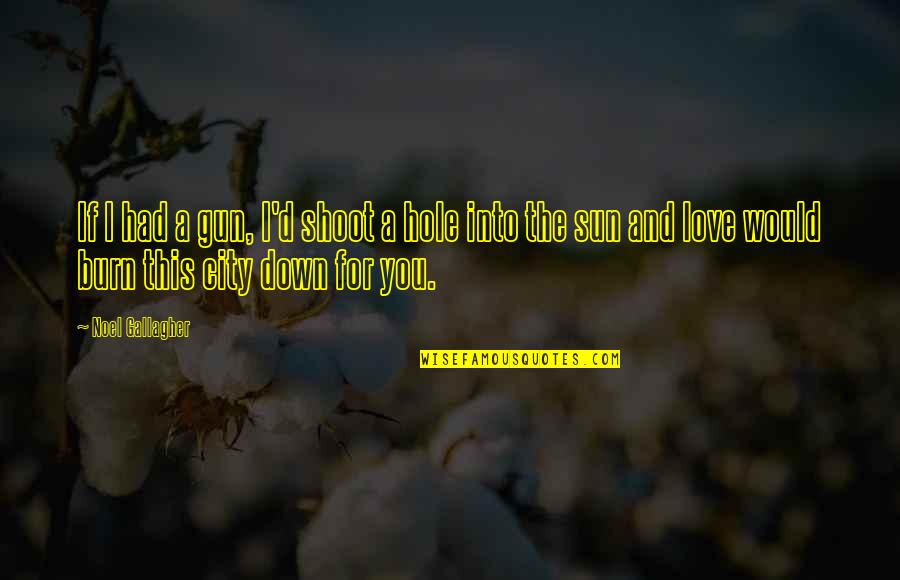 If I had a gun, I'd shoot a hole into the sun and love would burn this city down for you. —
Noel Gallagher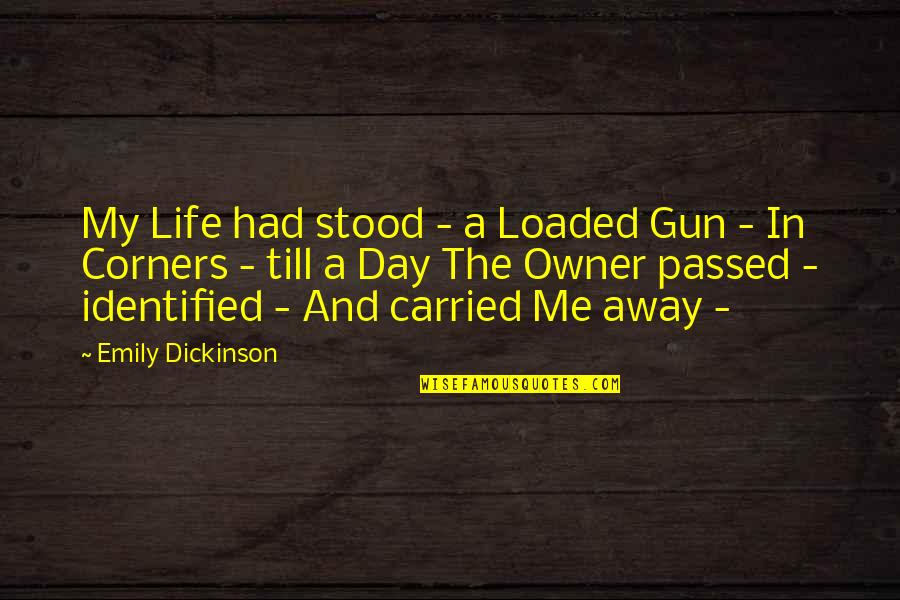 My Life had stood - a Loaded Gun - In Corners - till a Day The Owner passed - identified - And carried Me away - —
Emily Dickinson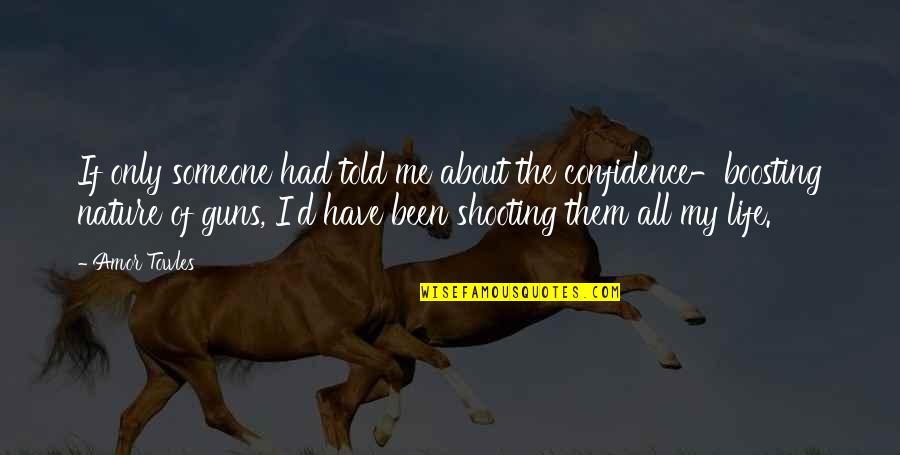 If only someone had told me about the confidence-boosting nature of guns, I'd have been shooting them all my life. —
Amor Towles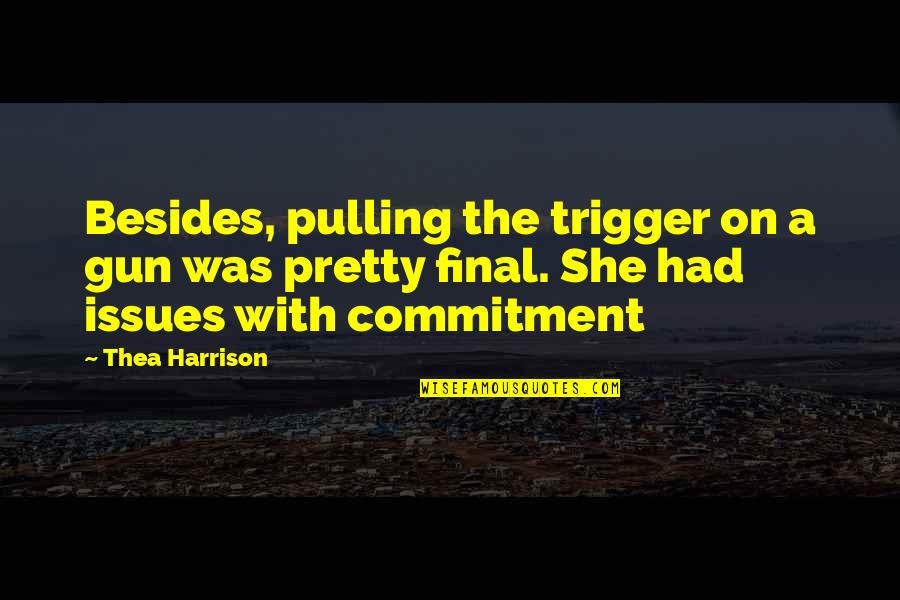 Besides, pulling the trigger on a gun was pretty final. She had issues with commitment —
Thea Harrison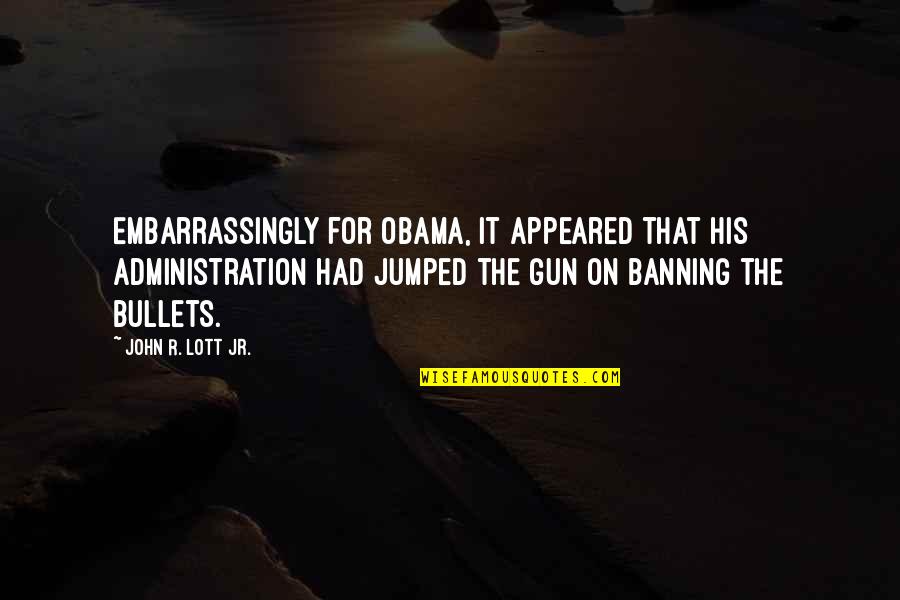 Embarrassingly for Obama, it appeared that his administration had jumped the gun on banning the bullets. —
John R. Lott Jr.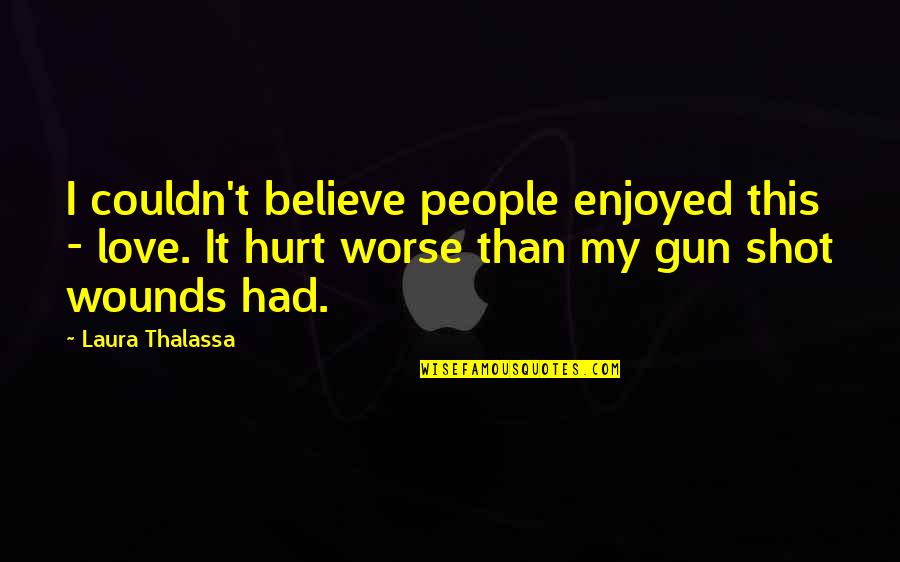 I couldn't believe people enjoyed this - love. It hurt worse than my gun shot wounds had. —
Laura Thalassa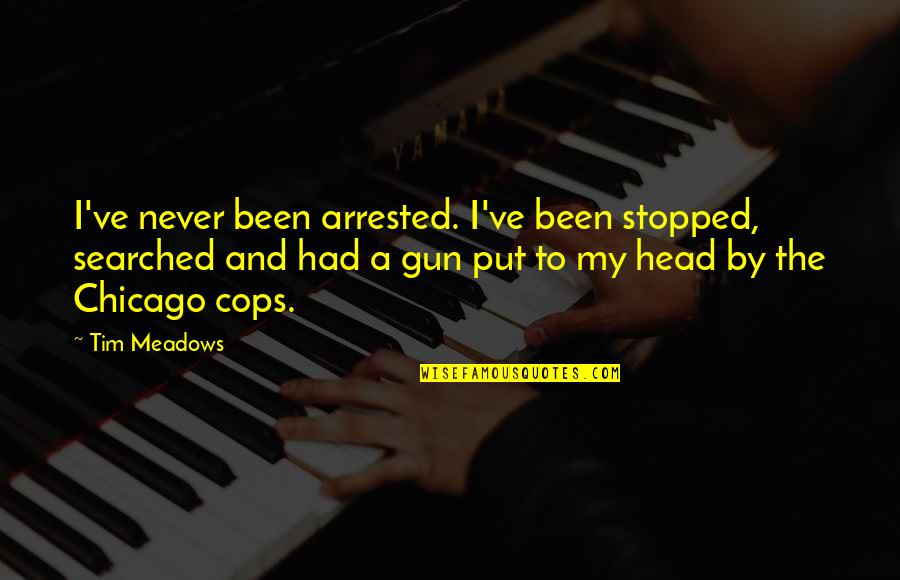 I've never been arrested. I've been stopped, searched and had a gun put to my head by the Chicago cops. —
Tim Meadows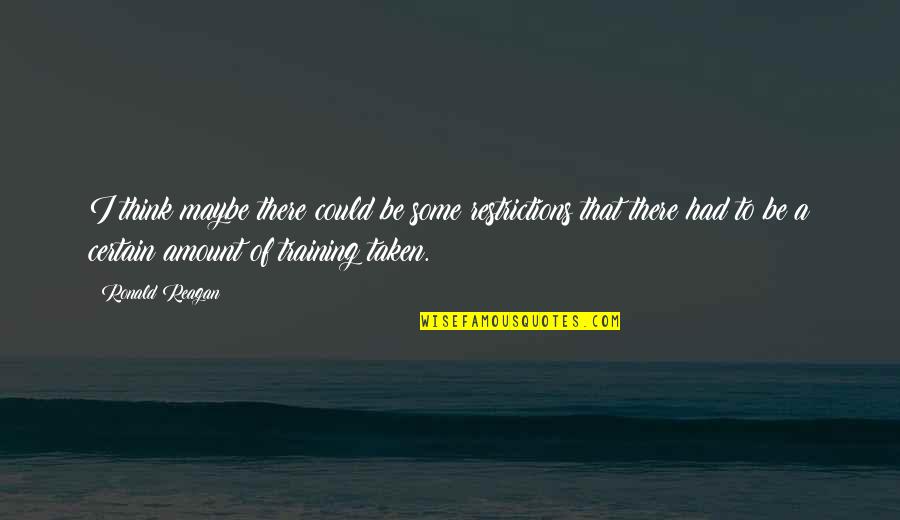 I think maybe there could be some restrictions that there had to be a certain amount of training taken. —
Ronald Reagan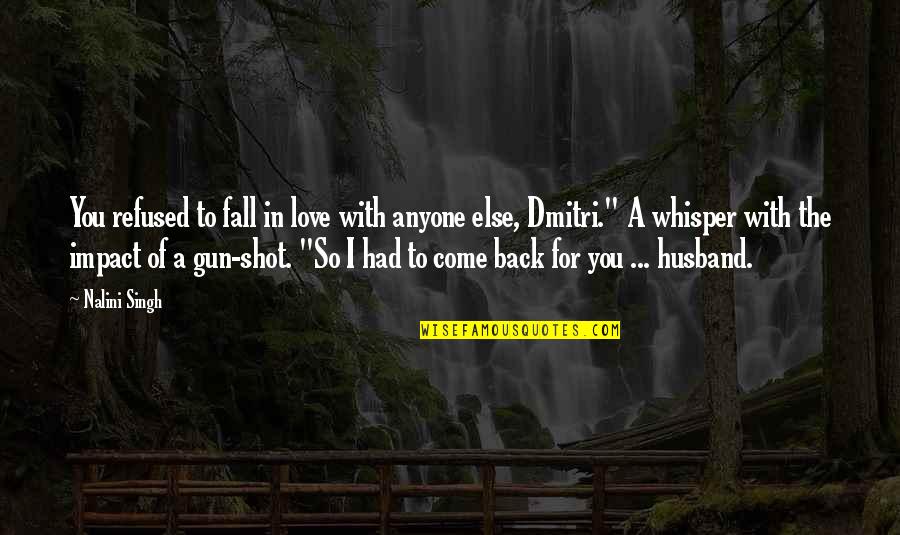 You refused to fall in love with anyone else, Dmitri." A whisper with the impact of a gun-shot. "So I had to come back for you ... husband. —
Nalini Singh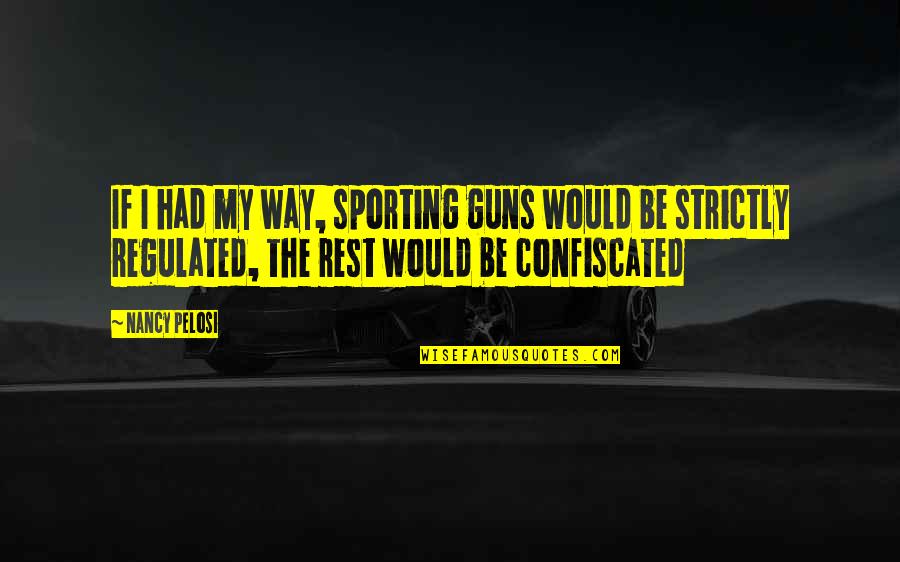 If I had my way, sporting guns would be strictly regulated, the rest would be confiscated —
Nancy Pelosi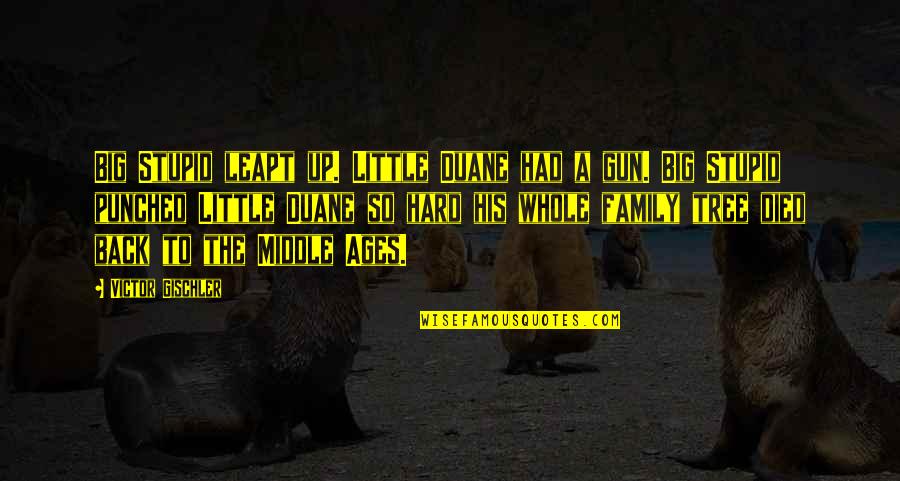 Big Stupid leapt up. Little Duane had a gun. Big Stupid punched Little Duane so hard his whole family tree died back to the Middle Ages. —
Victor Gischler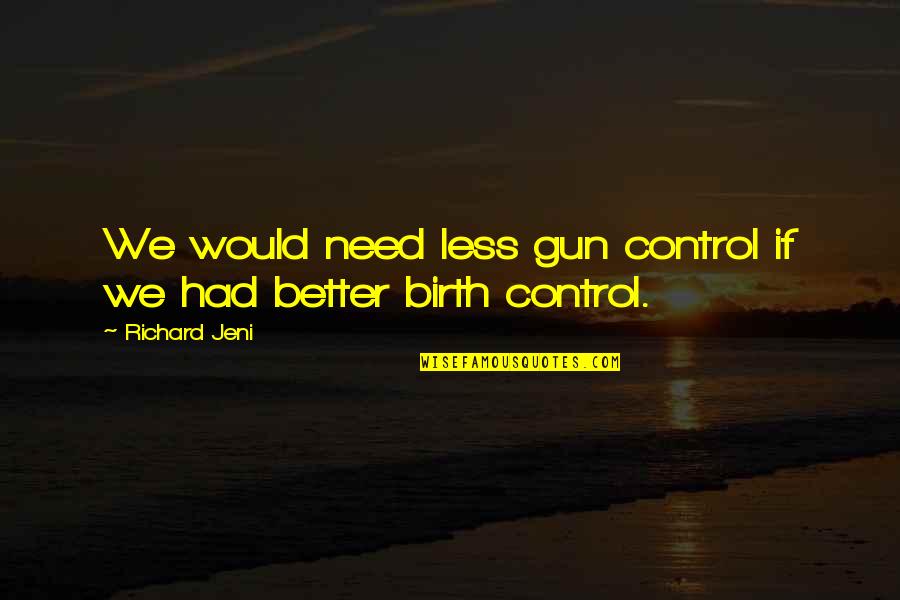 We would need less gun control if we had better birth control. —
Richard Jeni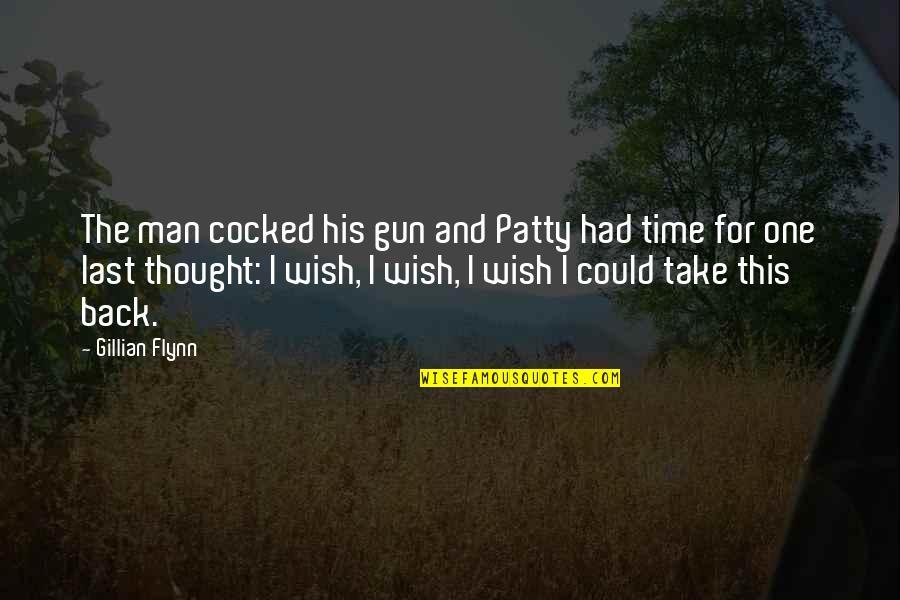 The man cocked his gun and Patty had time for one last thought: I wish, I wish, I wish I could take this back. —
Gillian Flynn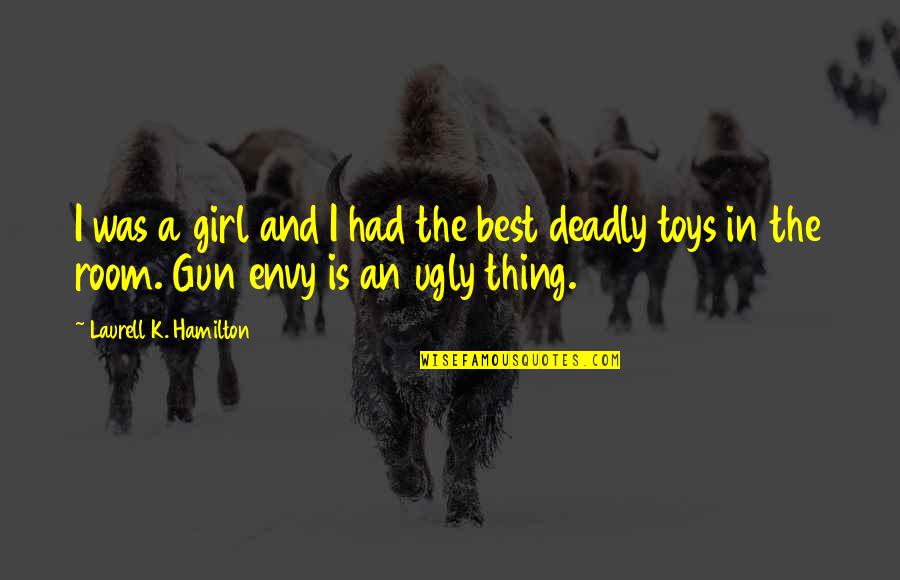 I was a girl and I had the best deadly toys in the room. Gun envy is an ugly thing. —
Laurell K. Hamilton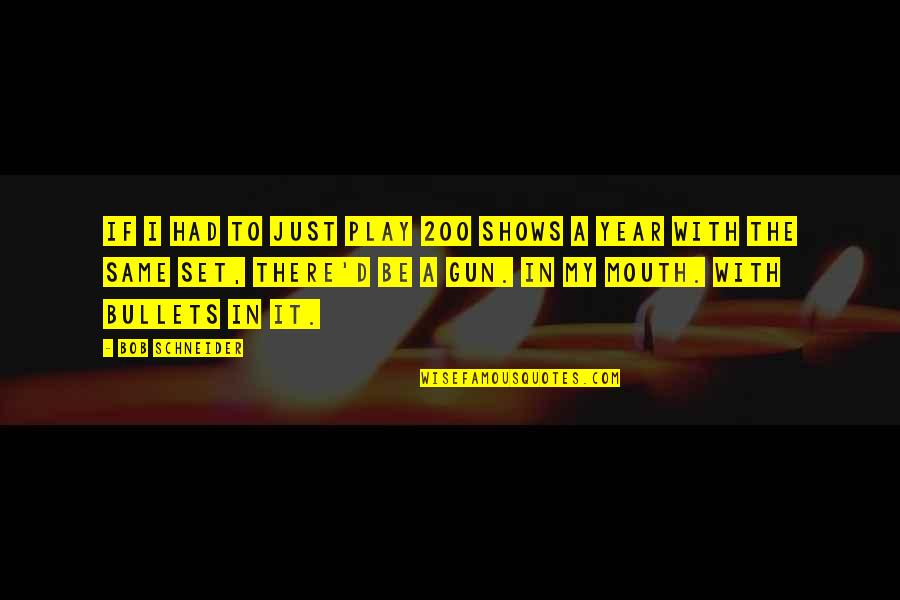 If I had to just play 200 shows a year with the same set, there'd be a gun. In my mouth. With bullets in it. —
Bob Schneider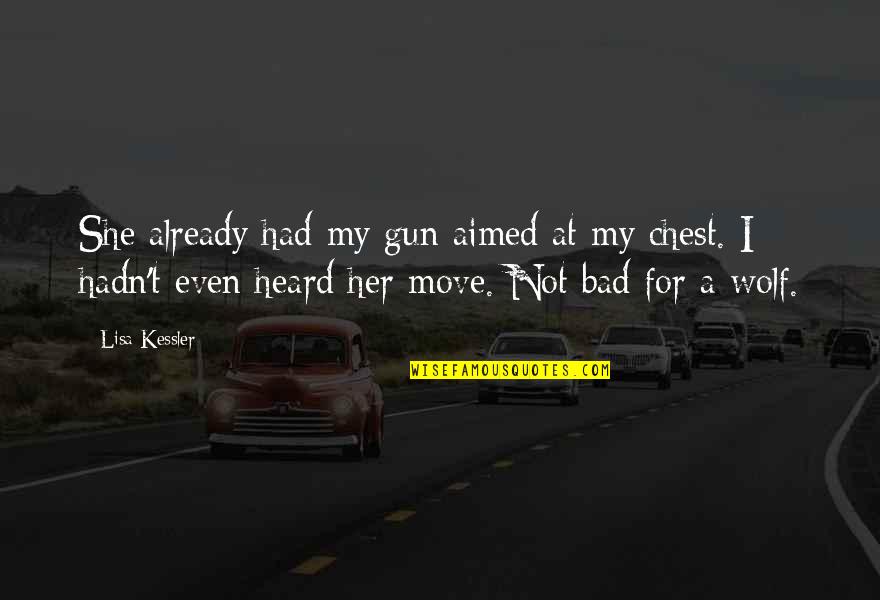 She already had my gun aimed at my chest. I hadn't even heard her move. Not bad for a wolf. —
Lisa Kessler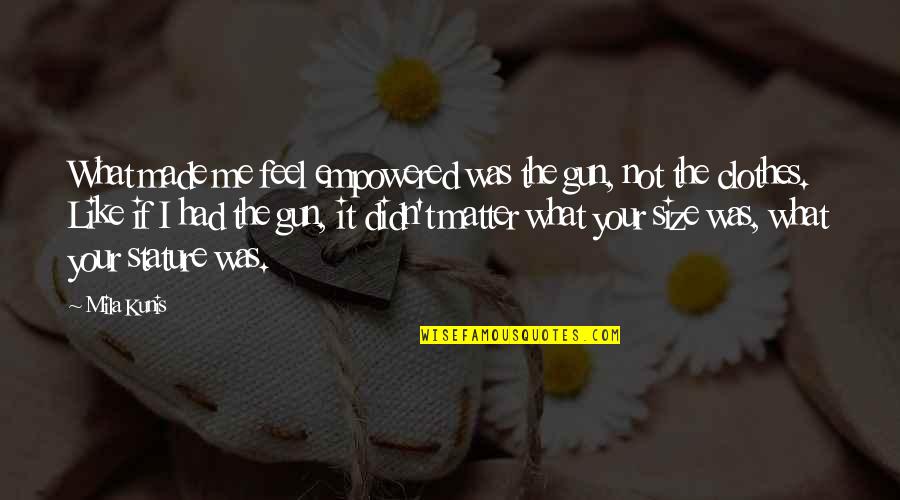 What made me feel empowered was the gun, not the clothes. Like if I had the gun, it didn't matter what your size was, what your stature was. —
Mila Kunis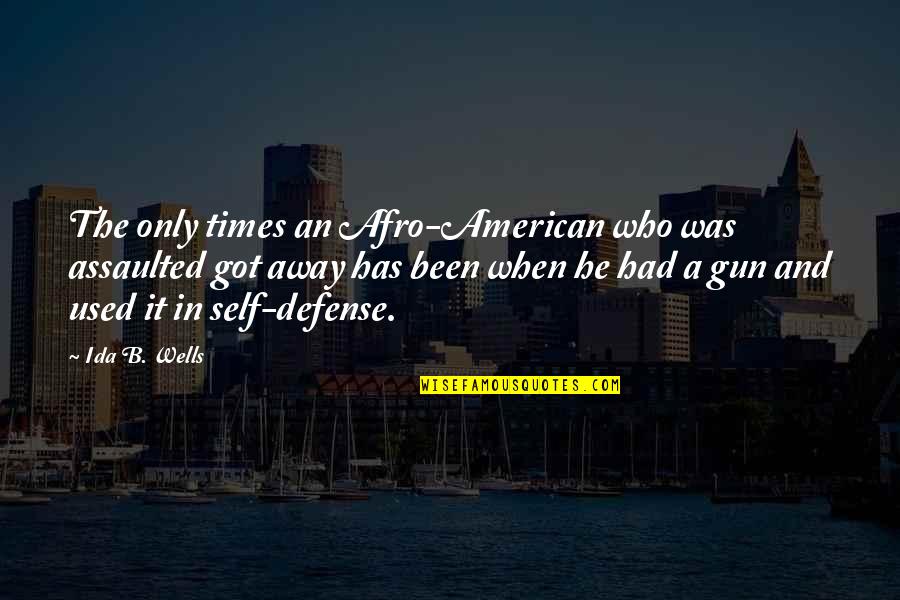 The only times an Afro-American who was assaulted got away has been when he had a gun and used it in self-defense. —
Ida B. Wells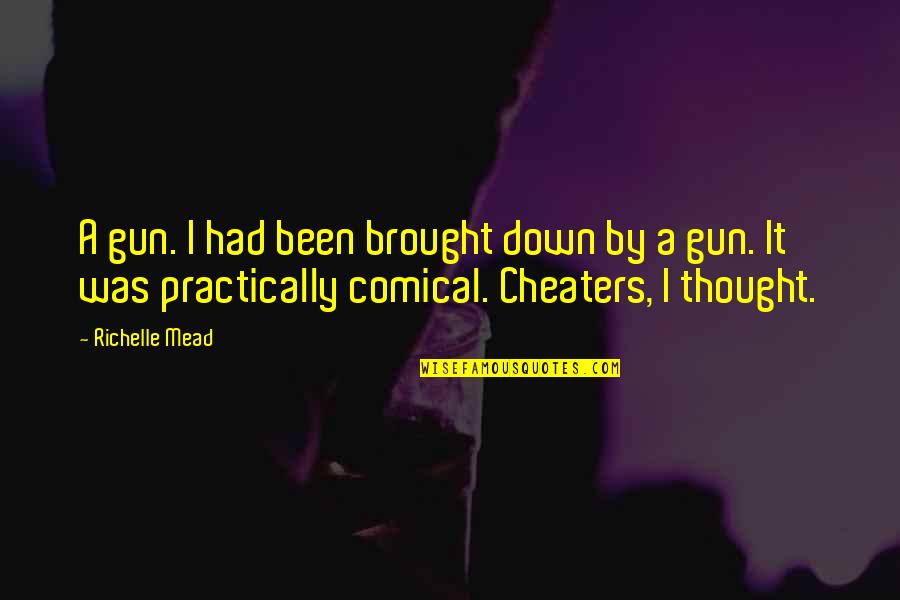 A gun. I had been brought down by a gun. It was practically comical. Cheaters, I thought. —
Richelle Mead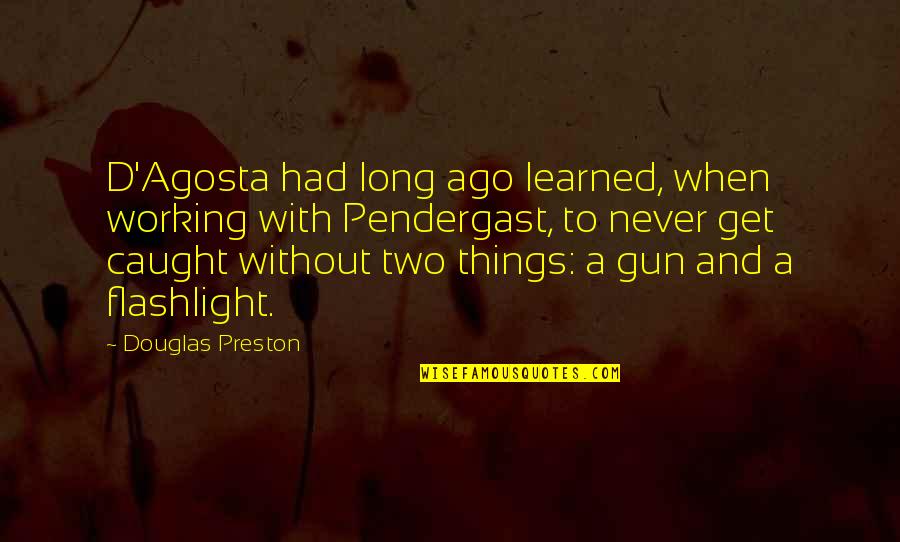 D'Agosta had long ago learned, when working with Pendergast, to never get caught without two things: a gun and a flashlight. —
Douglas Preston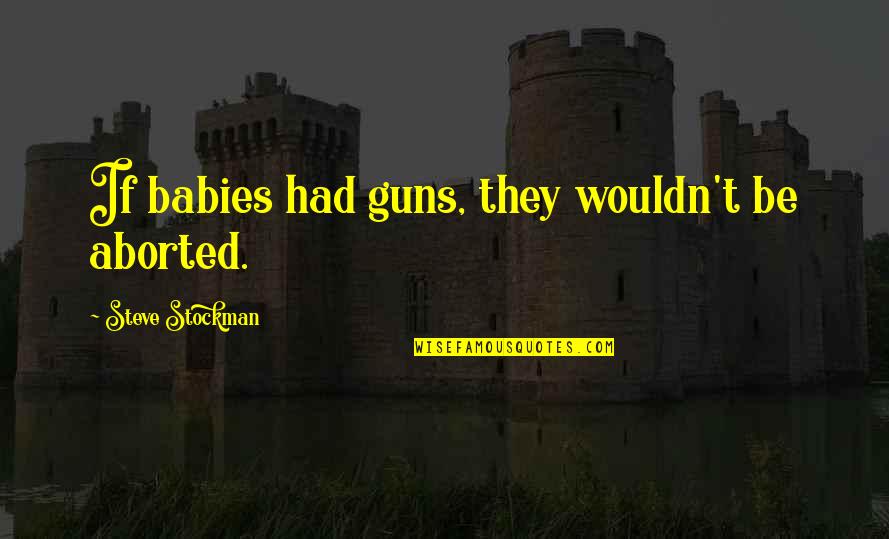 If babies had guns, they wouldn't be aborted. —
Steve Stockman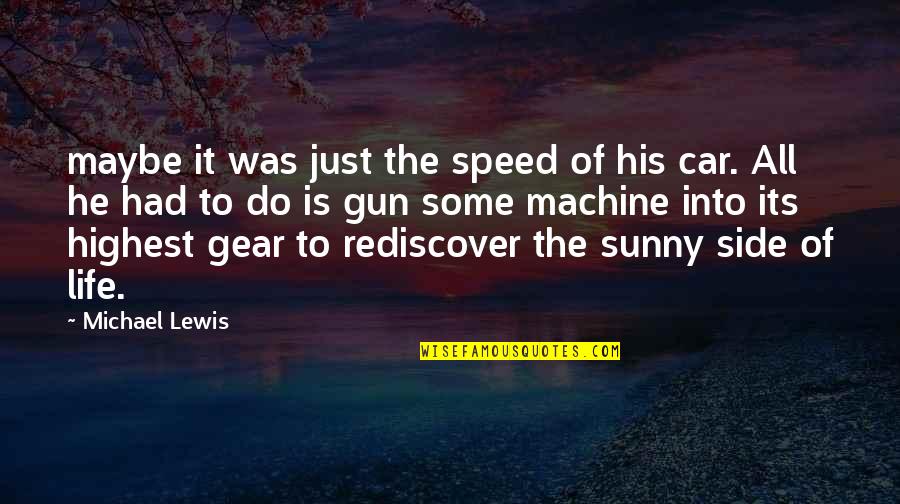 maybe it was just the speed of his car. All he had to do is gun some machine into its highest gear to rediscover the sunny side of life. —
Michael Lewis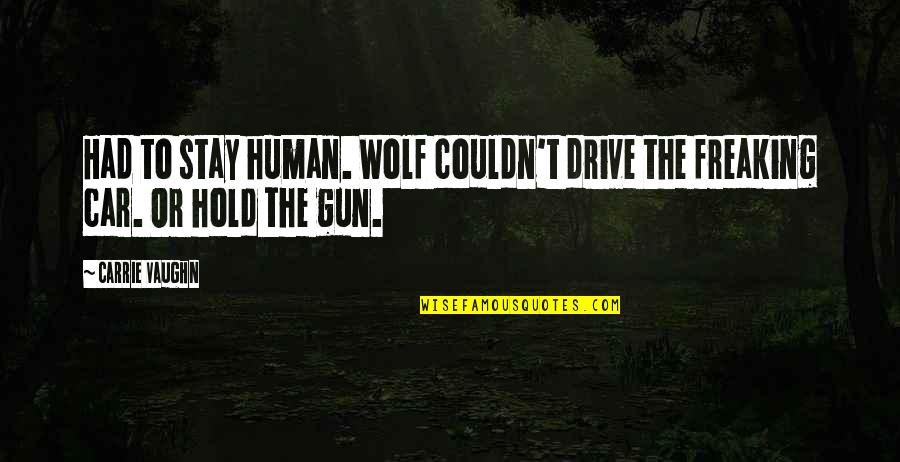 Had to stay human. Wolf couldn't drive the freaking car. Or hold the gun. —
Carrie Vaughn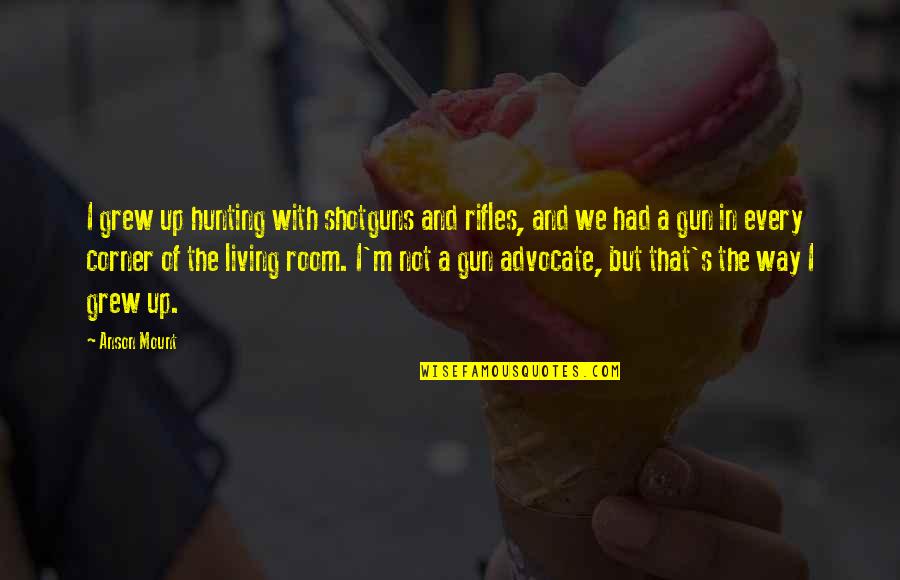 I grew up hunting with shotguns and rifles, and we had a gun in every corner of the living room. I'm not a gun advocate, but that's the way I grew up. —
Anson Mount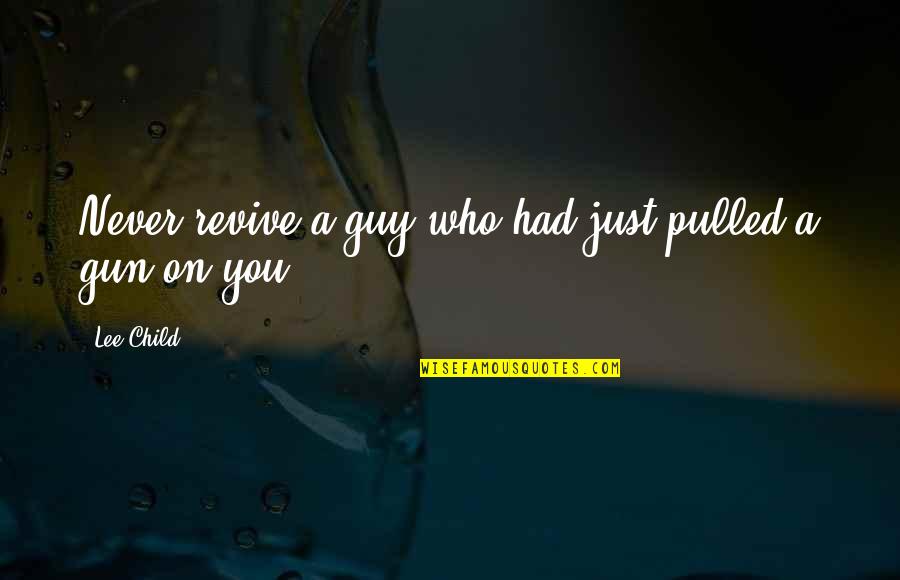 Never revive a guy who had just pulled a gun on you. —
Lee Child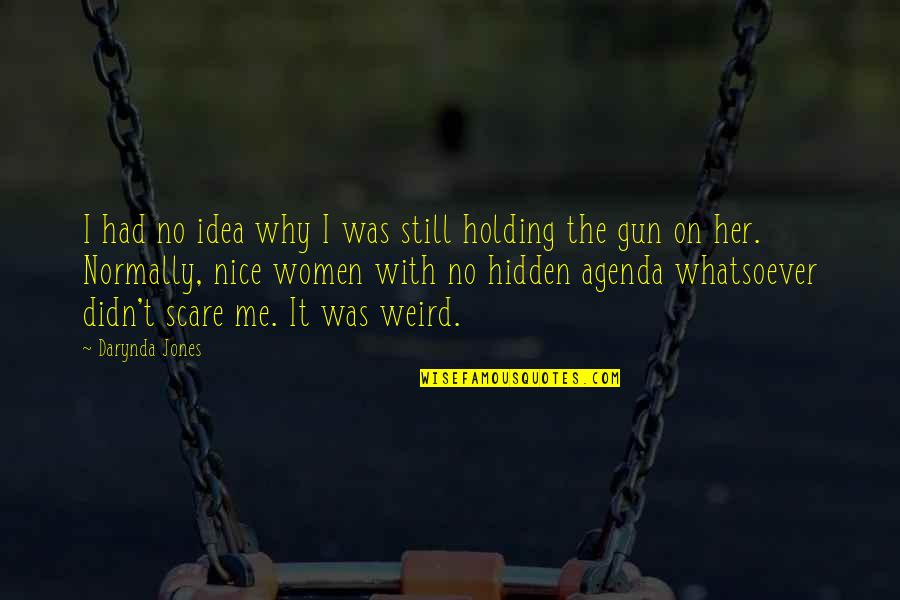 I had no idea why I was still holding the gun on her. Normally, nice women with no hidden agenda whatsoever didn't scare me. It was weird. —
Darynda Jones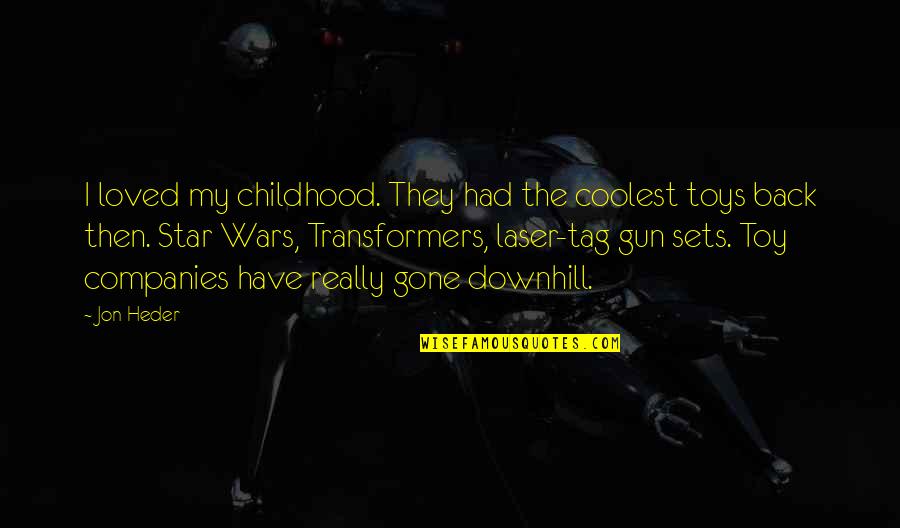 I loved my childhood. They had the coolest toys back then. Star Wars, Transformers, laser-tag gun sets. Toy companies have really gone downhill. —
Jon Heder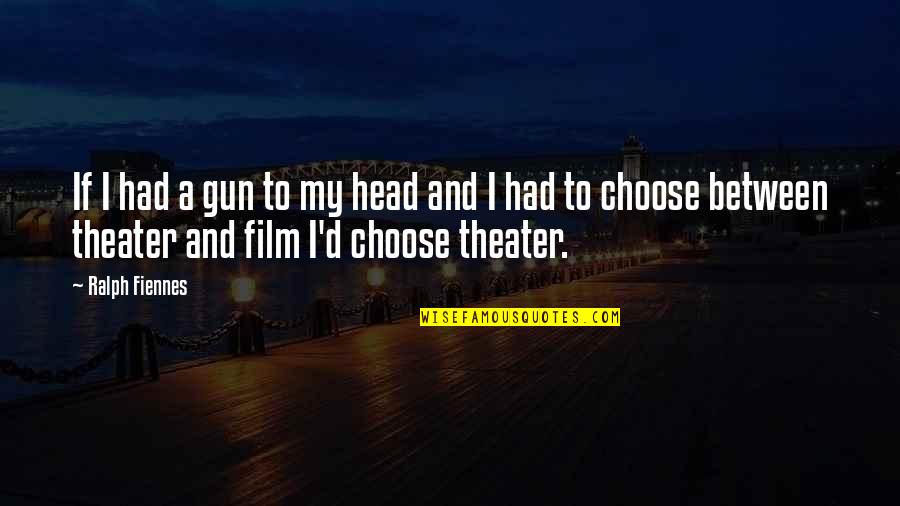 If I had a gun to my head and I had to choose between theater and film I'd choose theater. —
Ralph Fiennes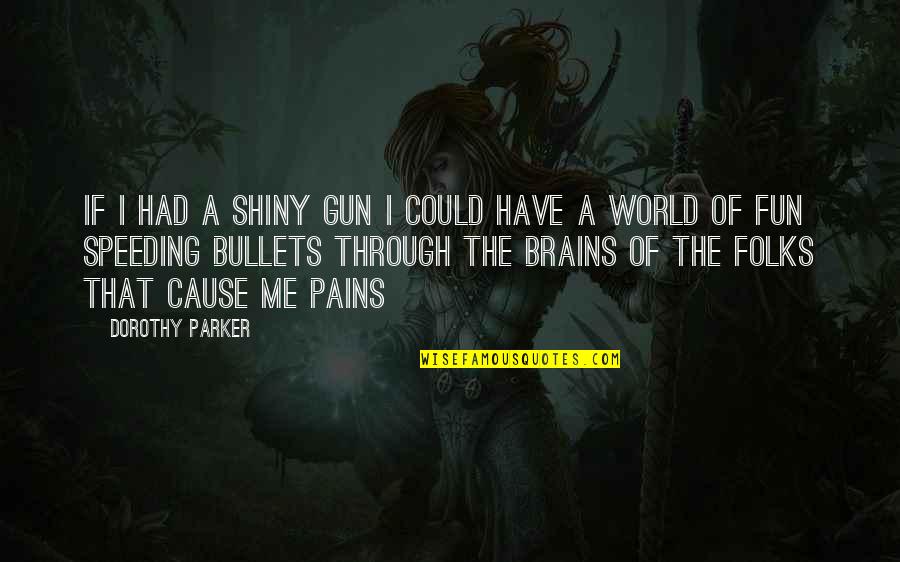 If I had a shiny gun I could have a world of fun Speeding bullets through the brains Of the folks that cause me pains —
Dorothy Parker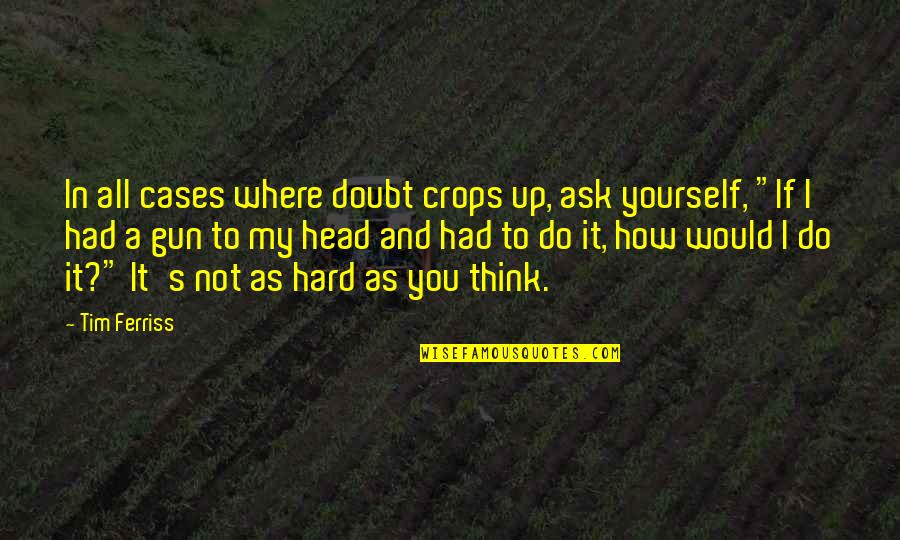 In all cases where doubt crops up, ask yourself, "If I had a gun to my head and had to do it, how would I do it?" It's not as hard as you think. —
Tim Ferriss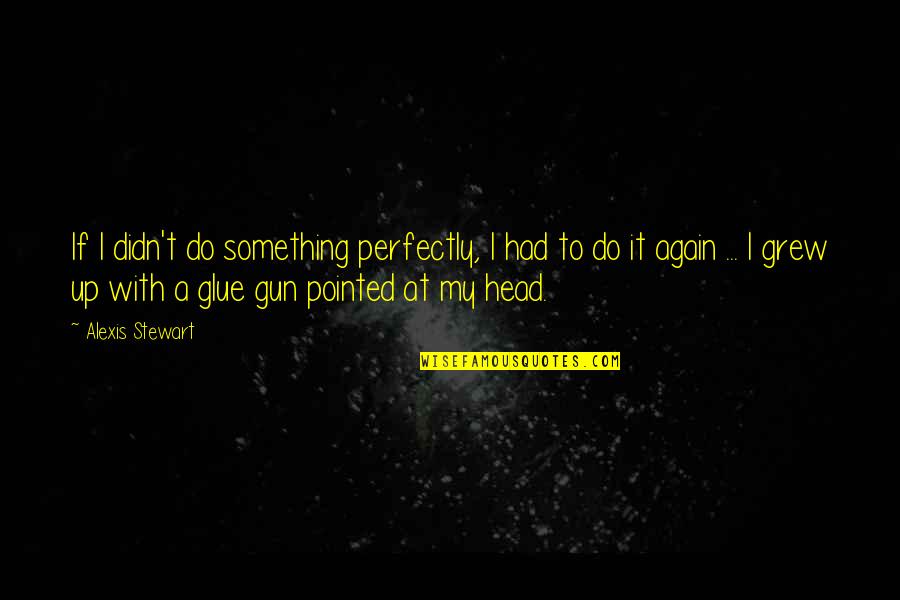 If I didn't do something perfectly, I had to do it again ... I grew up with a glue gun pointed at my head. —
Alexis Stewart