I Mean It When I Say I Love You Quotes
Collection of top 14 famous quotes about I Mean It When I Say I Love You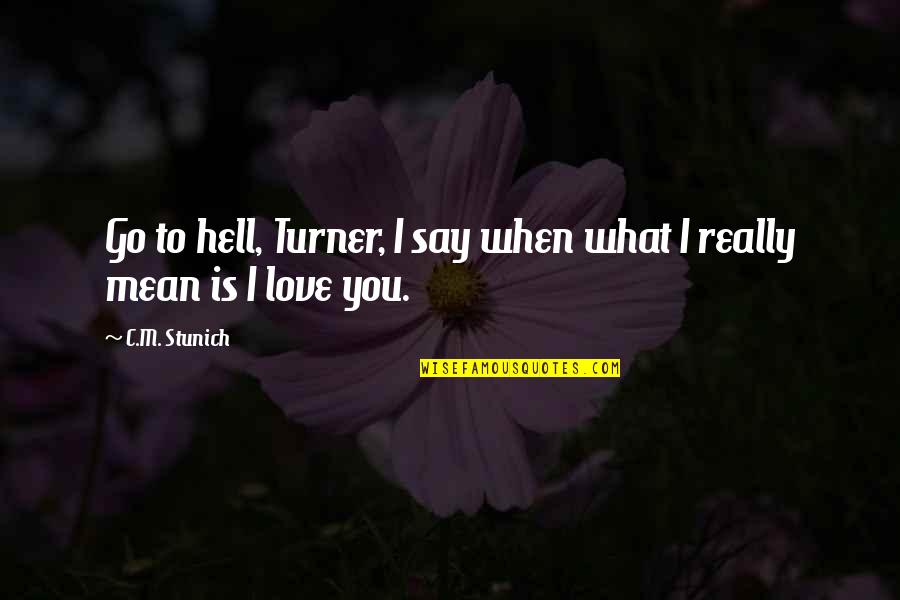 Go to hell, Turner, I say when what I really mean is I love you.
—
C.M. Stunich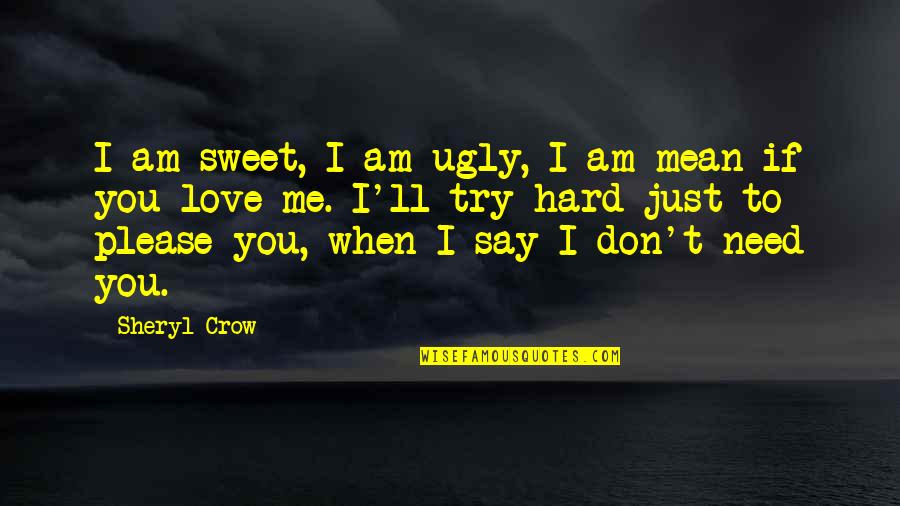 I am sweet, I am ugly, I am mean if you love me. I'll try hard just to please you, when I say I don't need you.
—
Sheryl Crow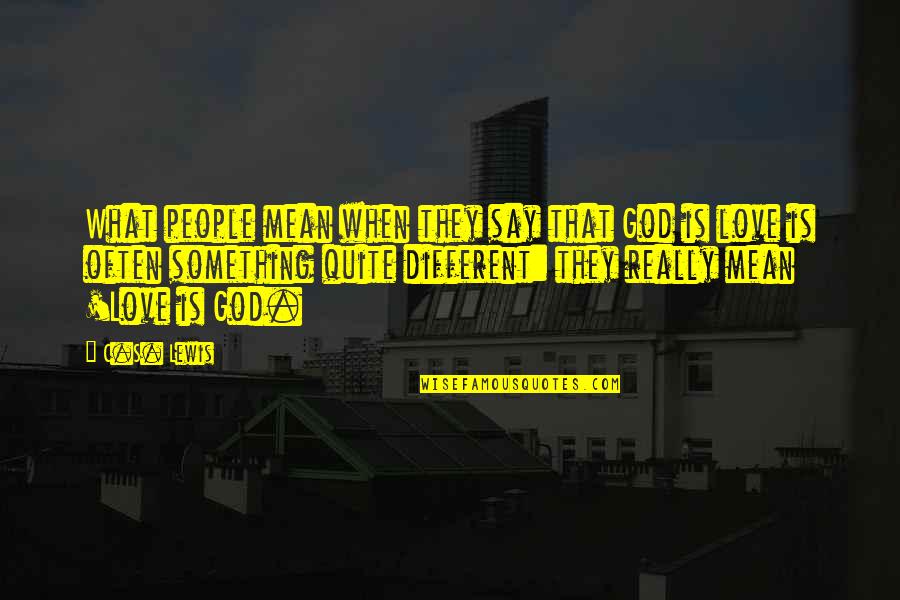 What people mean when they say that God is love is often something quite different: they really mean 'Love is God.
—
C.S. Lewis
Everyone can say 'I Love You' but not everyone really means it, so believe it when you feel it, not when you hear it.
—
Greyson Chance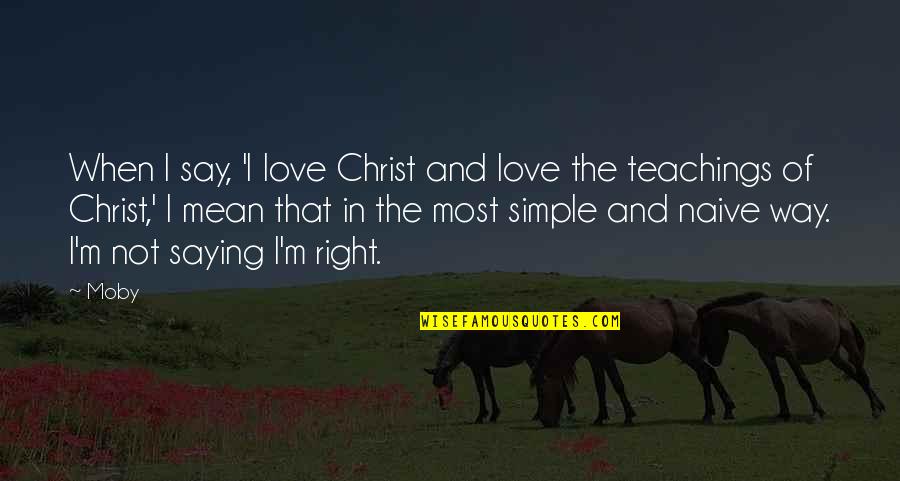 When I say, 'I love Christ and love the teachings of Christ,' I mean that in the most simple and naive way. I'm not saying I'm right. —
Moby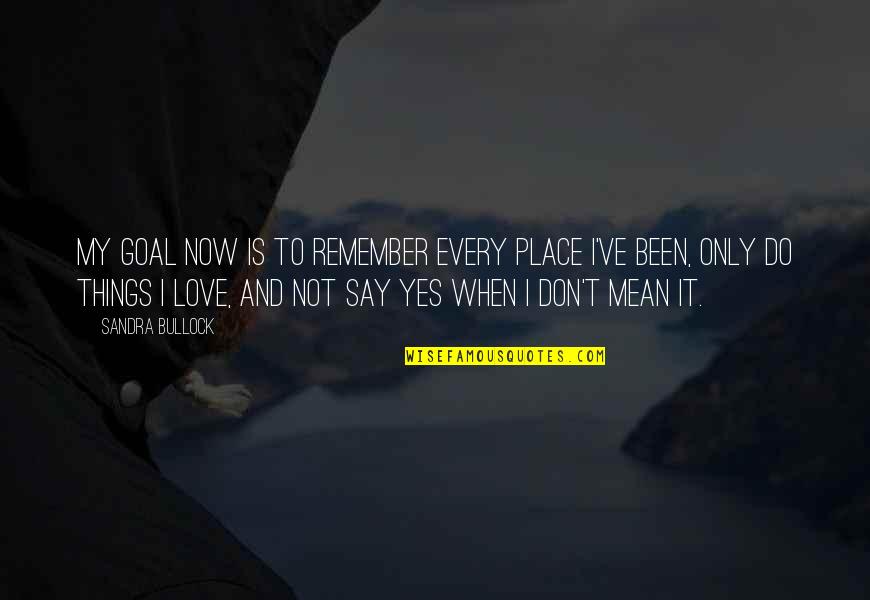 My goal now is to remember every place I've been, only do things I love, and not say yes when I don't mean it. —
Sandra Bullock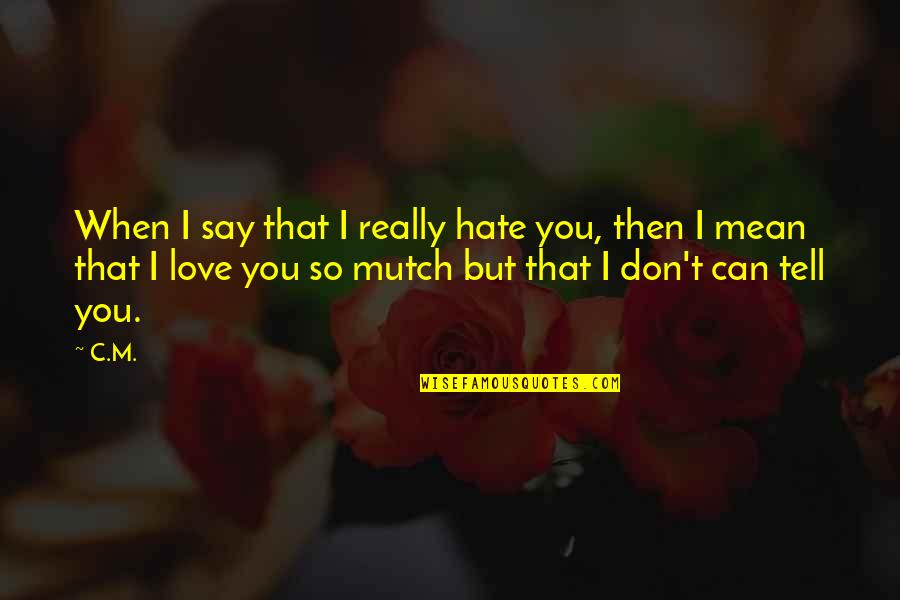 When I say that I really hate you, then I mean that I love you so mutch but that I don't can tell you. —
C.M.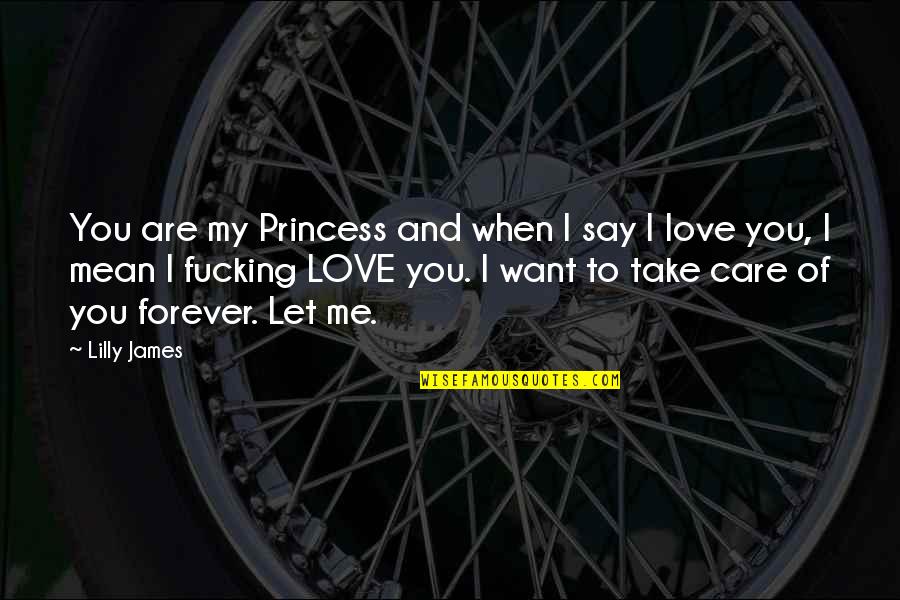 You are my Princess and when I say I love you, I mean I fucking LOVE you. I want to take care of you forever. Let me. —
Lilly James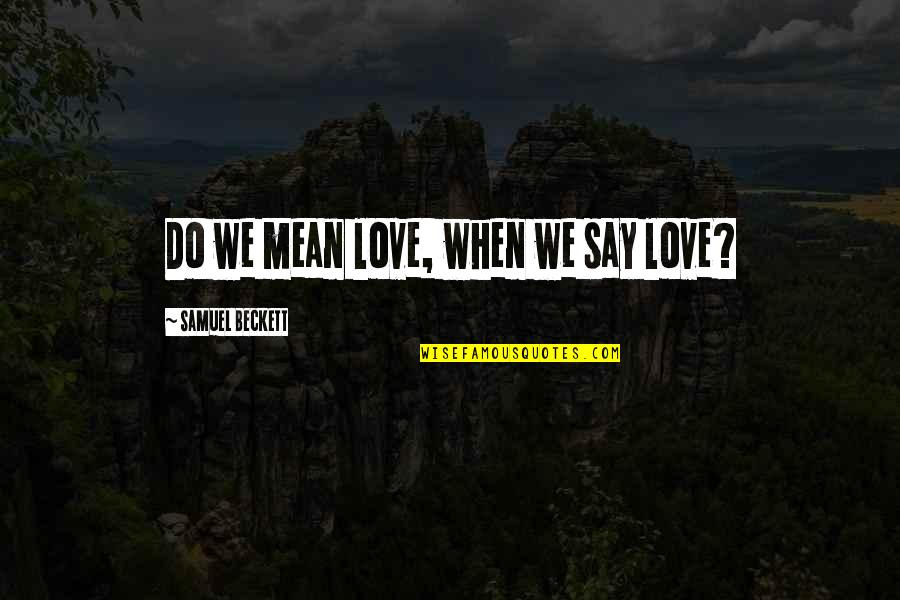 Do we mean love, when we say love? —
Samuel Beckett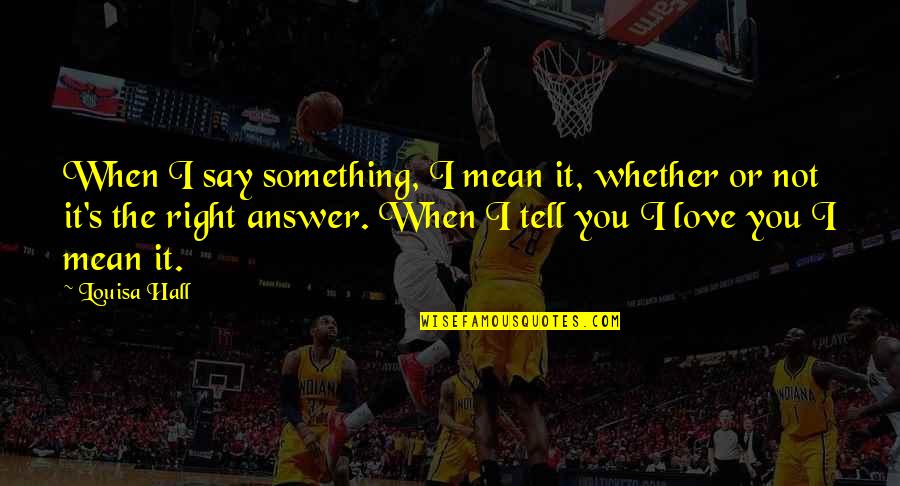 When I say something, I mean it, whether or not it's the right answer. When I tell you I love you I mean it. —
Louisa Hall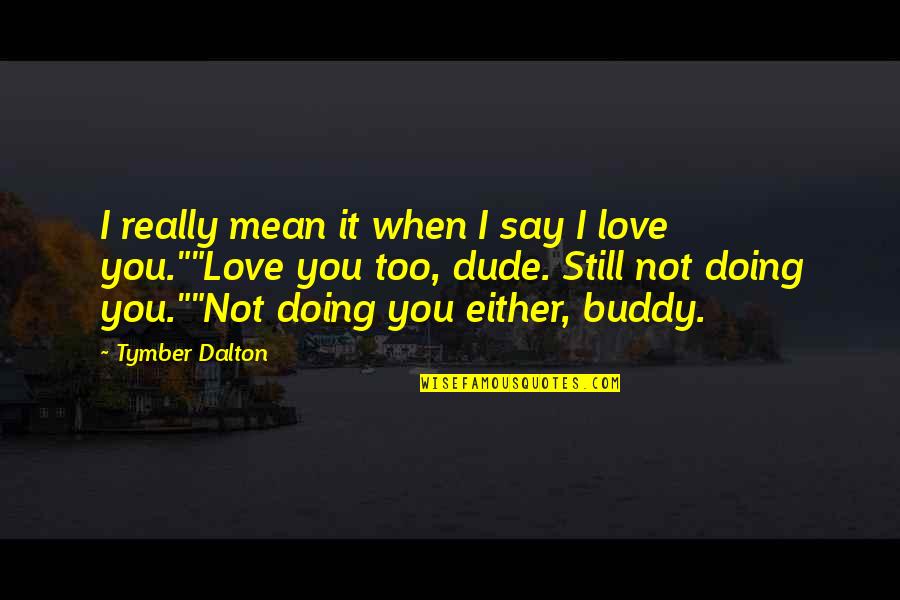 I really mean it when I say I love you."
"Love you too, dude. Still not doing you."
"Not doing you either, buddy. —
Tymber Dalton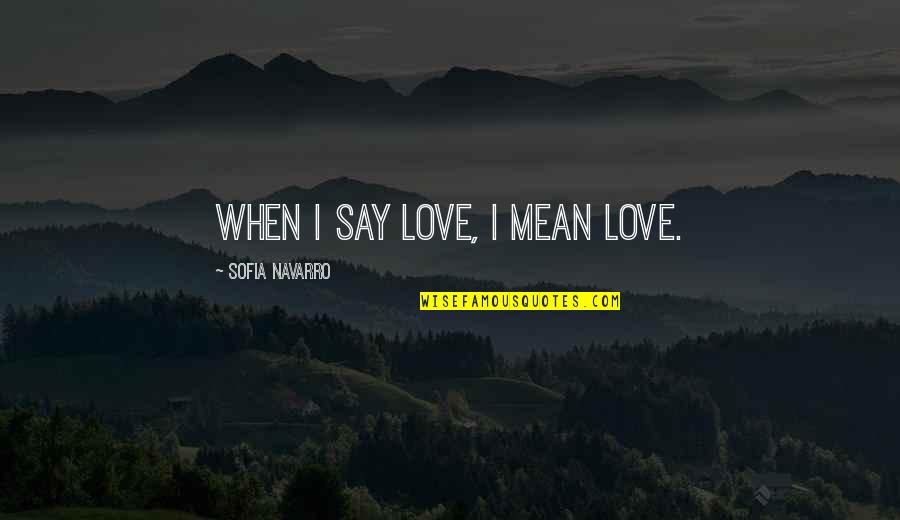 When I say love, I mean love. —
Sofia Navarro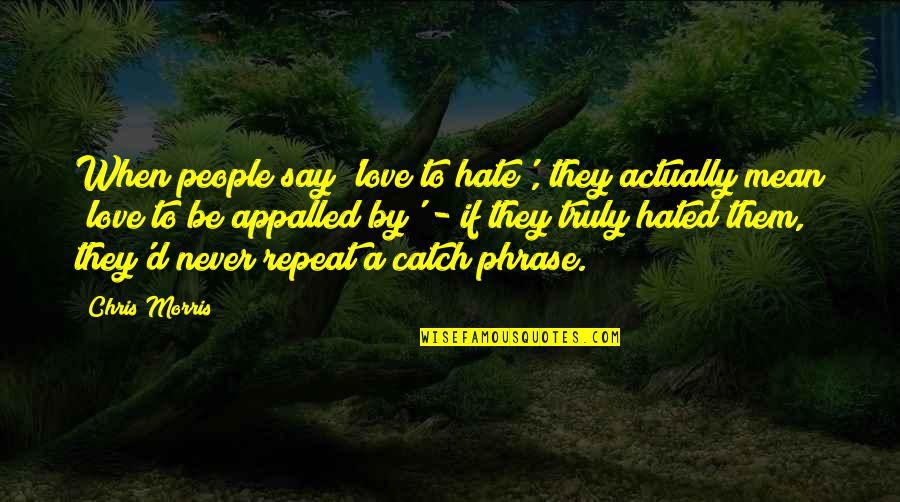 When people say 'love to hate', they actually mean 'love to be appalled by' - if they truly hated them, they'd never repeat a catch phrase. —
Chris Morris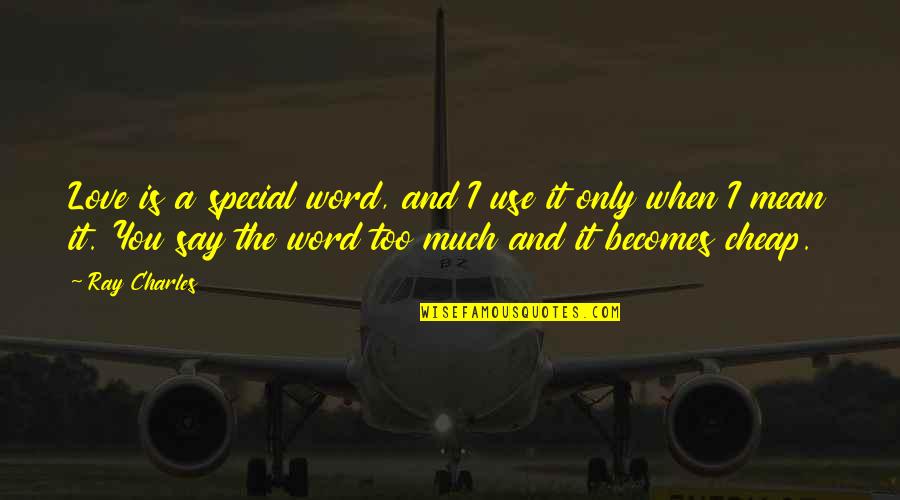 Love is a special word, and I use it only when I mean it. You say the word too much and it becomes cheap. —
Ray Charles