I Love My Photography Quotes
Collection of top 48 famous quotes about I Love My Photography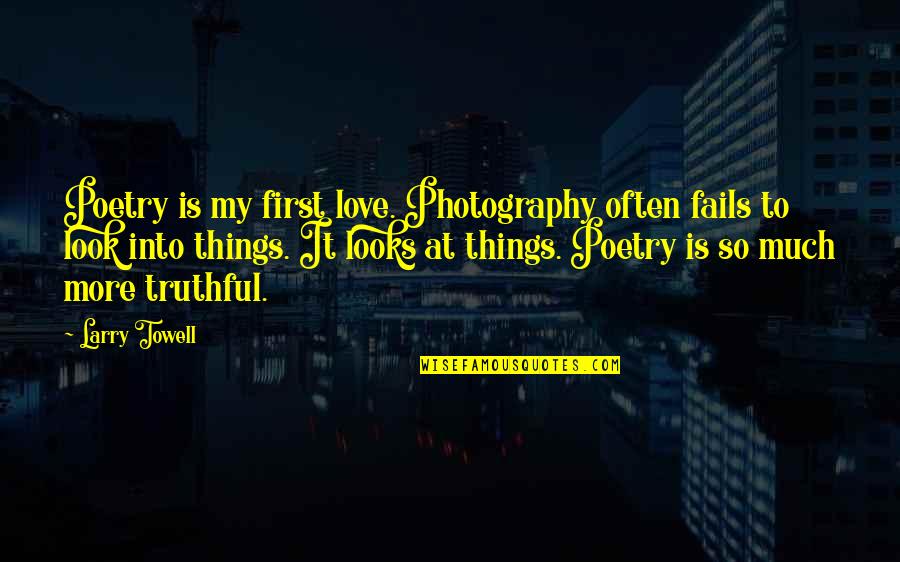 Poetry is my first love. Photography often fails to look into things. It looks at things. Poetry is so much more truthful.
—
Larry Towell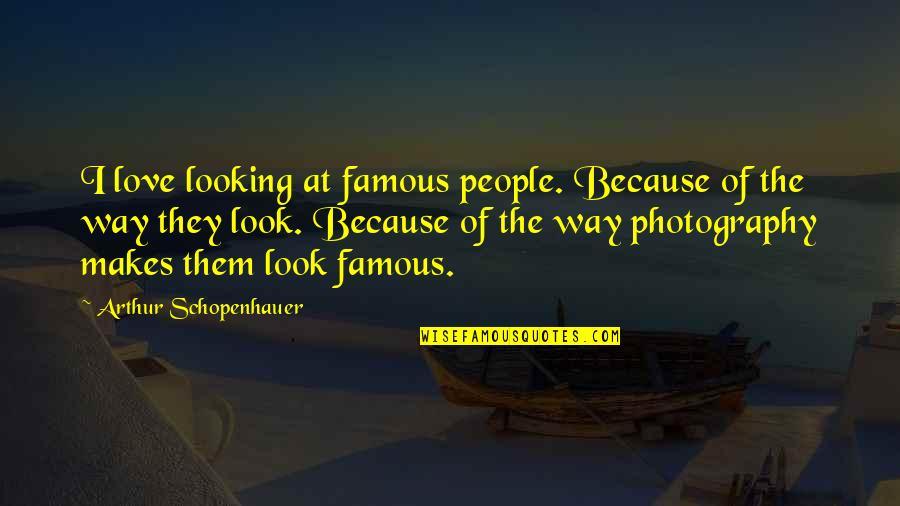 I love looking at famous people. Because of the way they look. Because of the way photography makes them look famous.
—
Arthur Schopenhauer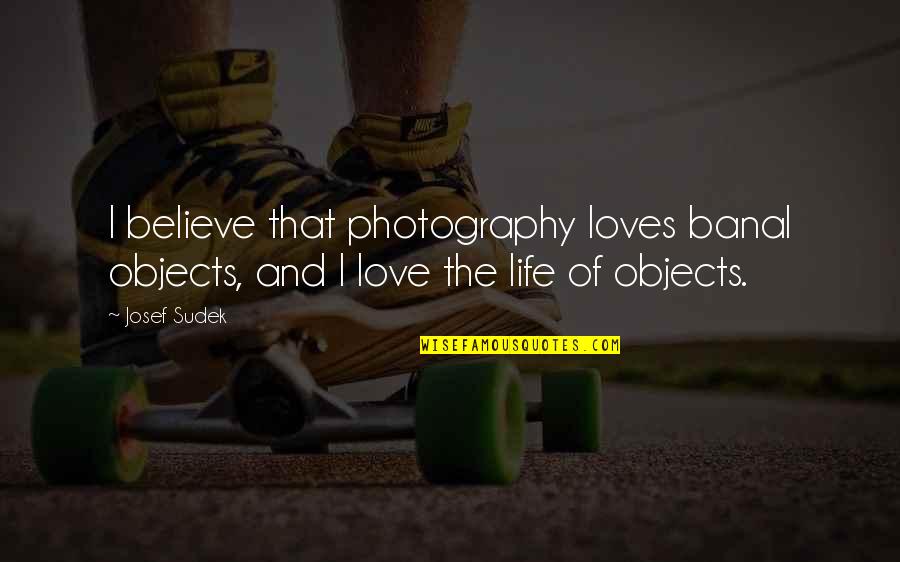 I believe that photography loves banal objects, and I love the life of objects.
—
Josef Sudek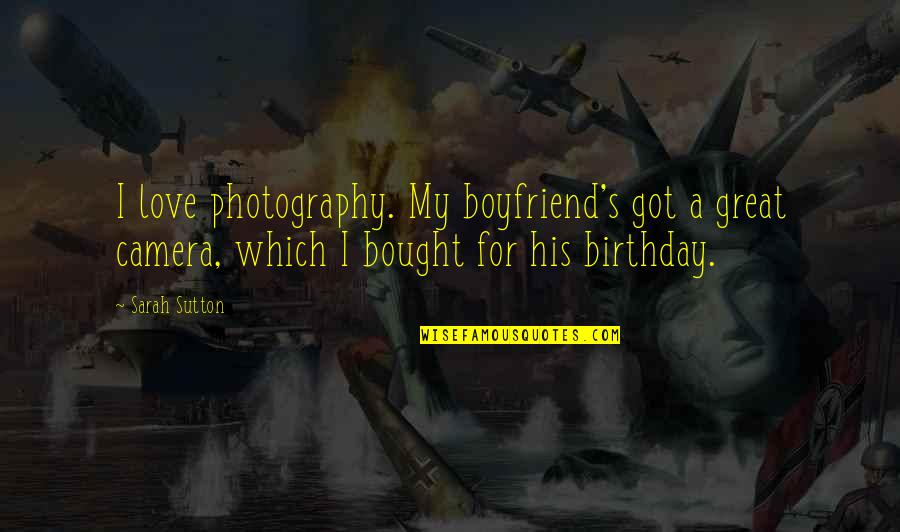 I love photography. My boyfriend's got a great camera, which I bought for his birthday.
—
Sarah Sutton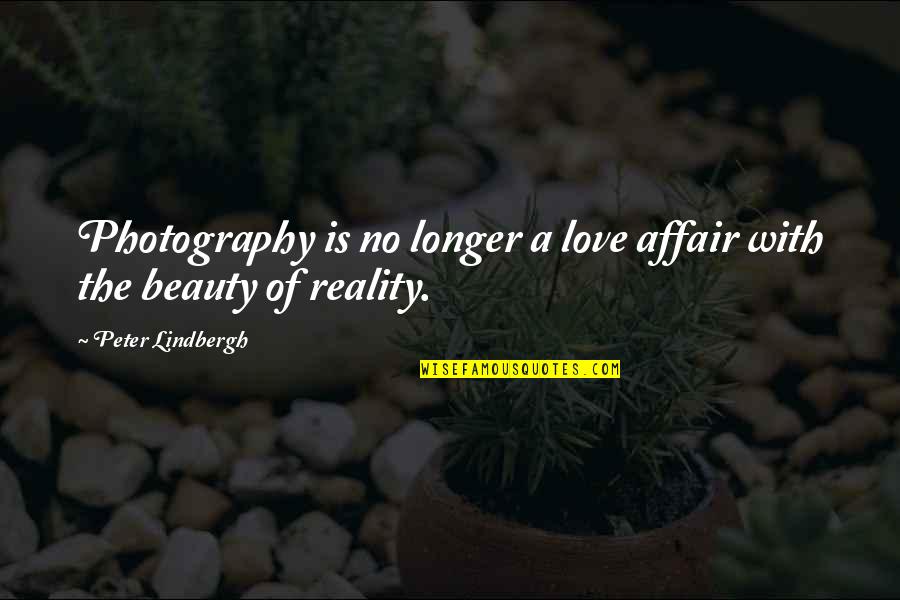 Photography is no longer a love affair with the beauty of reality.
—
Peter Lindbergh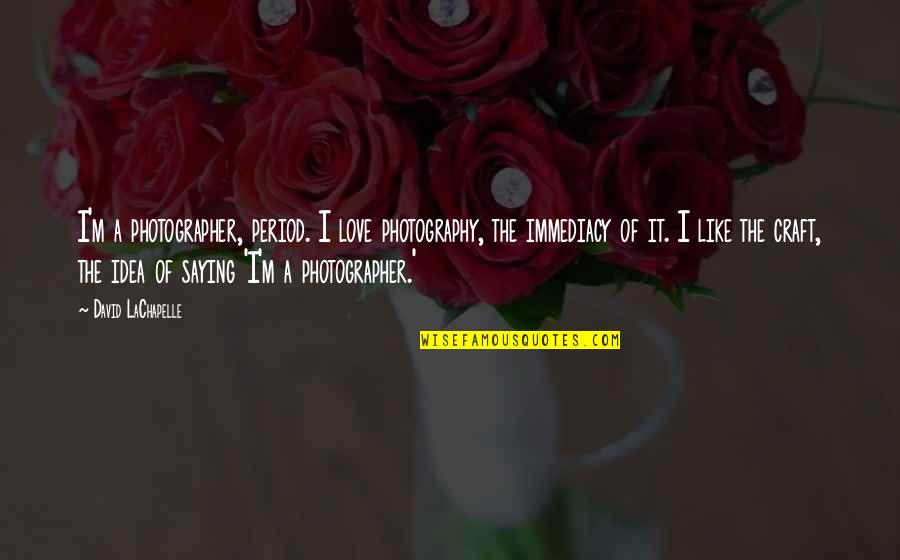 I'm a photographer, period. I love photography, the immediacy of it. I like the craft, the idea of saying 'I'm a photographer.'
—
David LaChapelle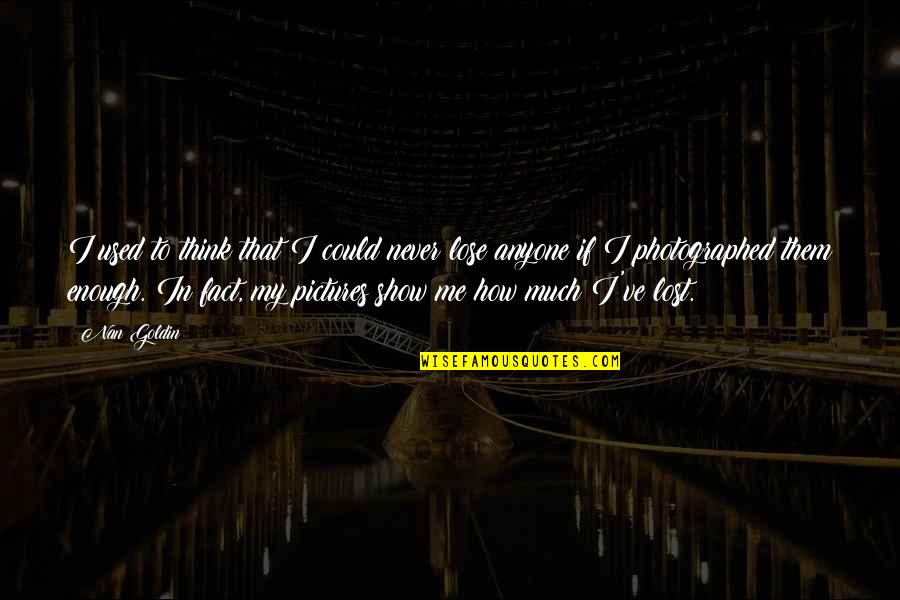 I used to think that I could never lose anyone if I photographed them enough. In fact, my pictures show me how much I've lost.
—
Nan Goldin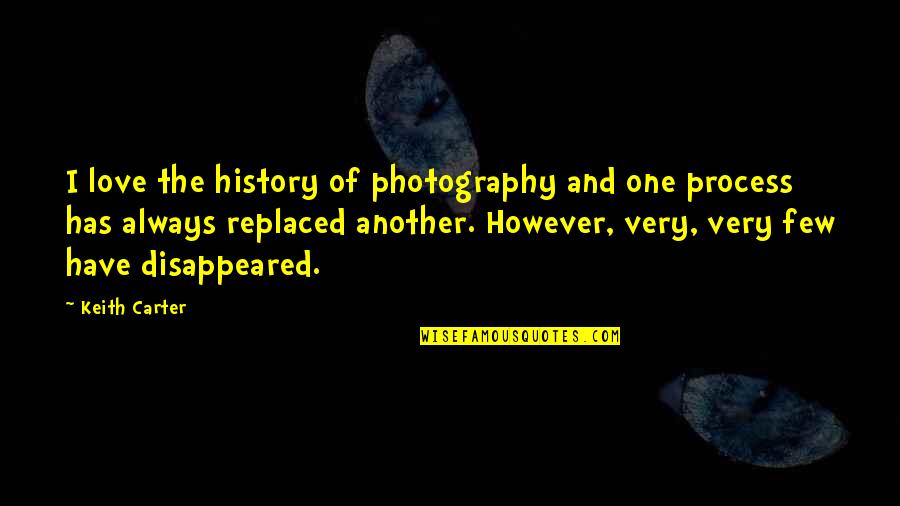 I love the history of photography and one process has always replaced another. However, very, very few have disappeared.
—
Keith Carter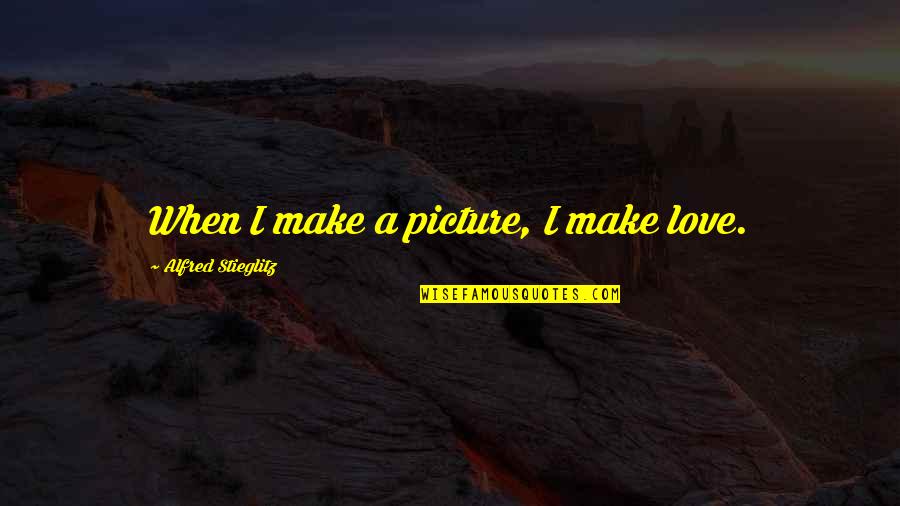 When I make a picture, I make love.
—
Alfred Stieglitz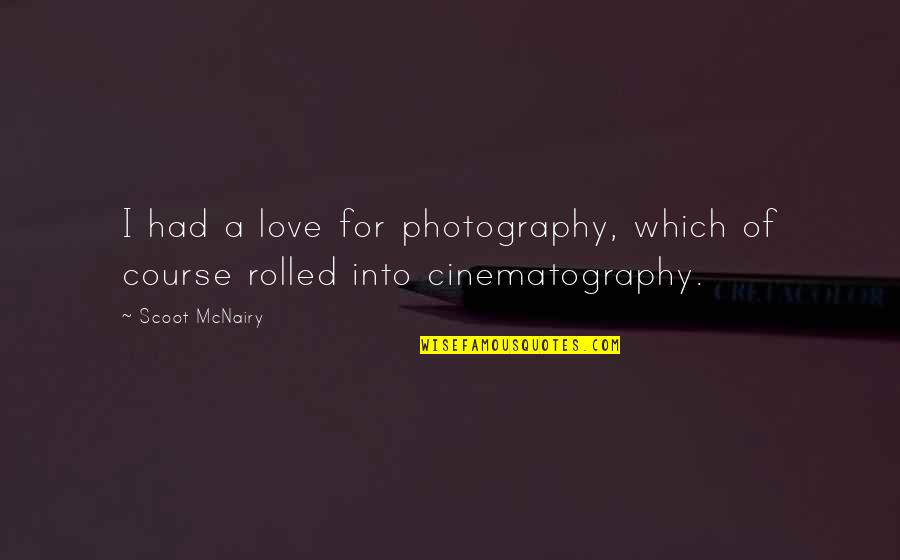 I had a love for photography, which of course rolled into cinematography.
—
Scoot McNairy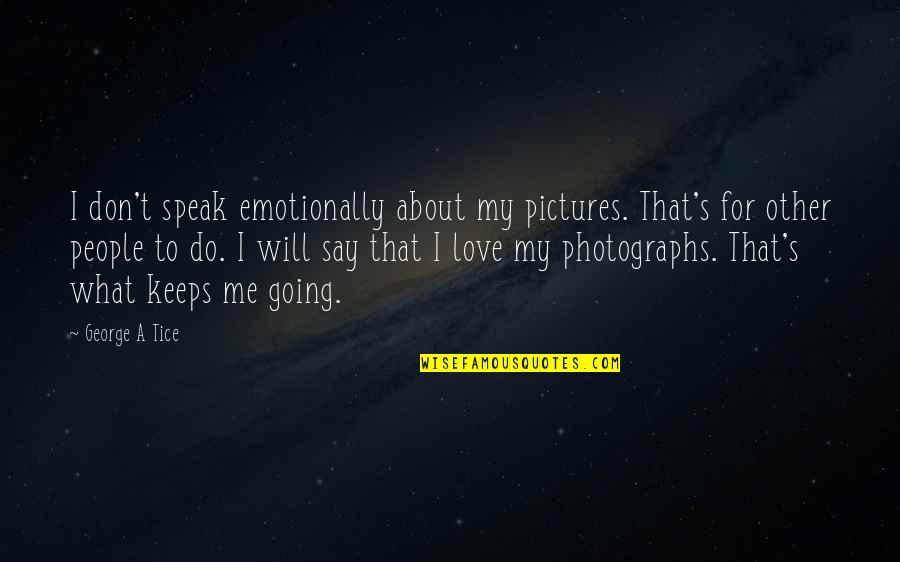 I don't speak emotionally about my pictures. That's for other people to do. I will say that I love my photographs. That's what keeps me going.
—
George A Tice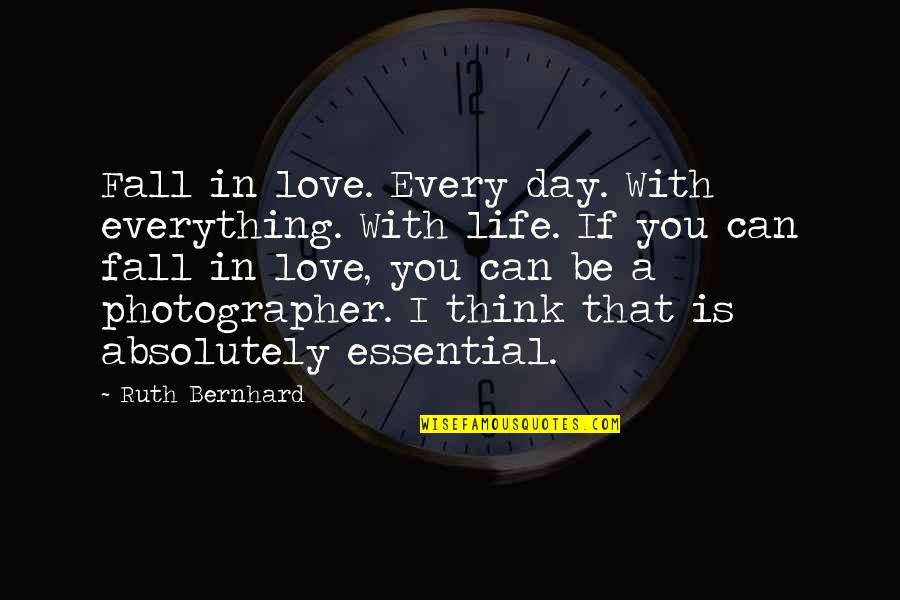 Fall in love. Every day. With everything. With life. If you can fall in love, you can be a photographer. I think that is absolutely essential.
—
Ruth Bernhard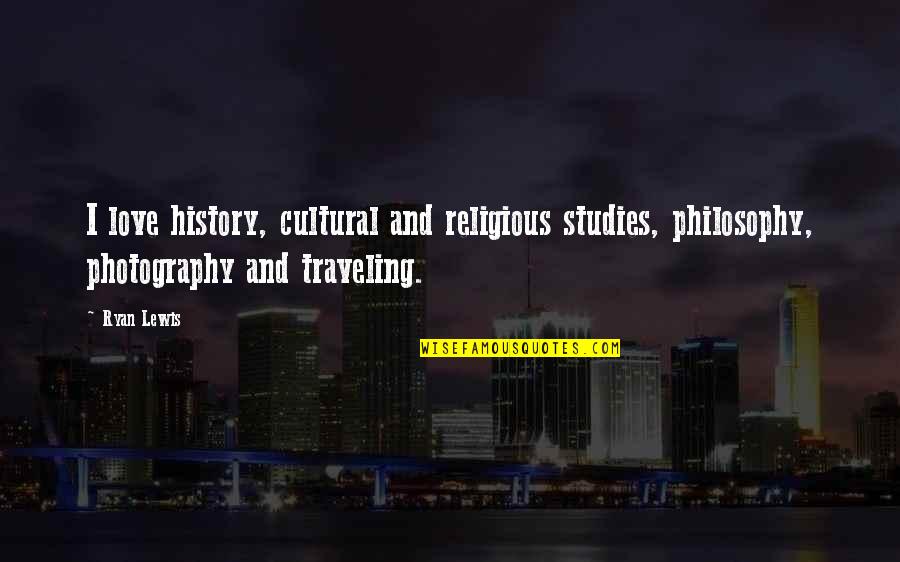 I love history, cultural and religious studies, philosophy, photography and traveling.
—
Ryan Lewis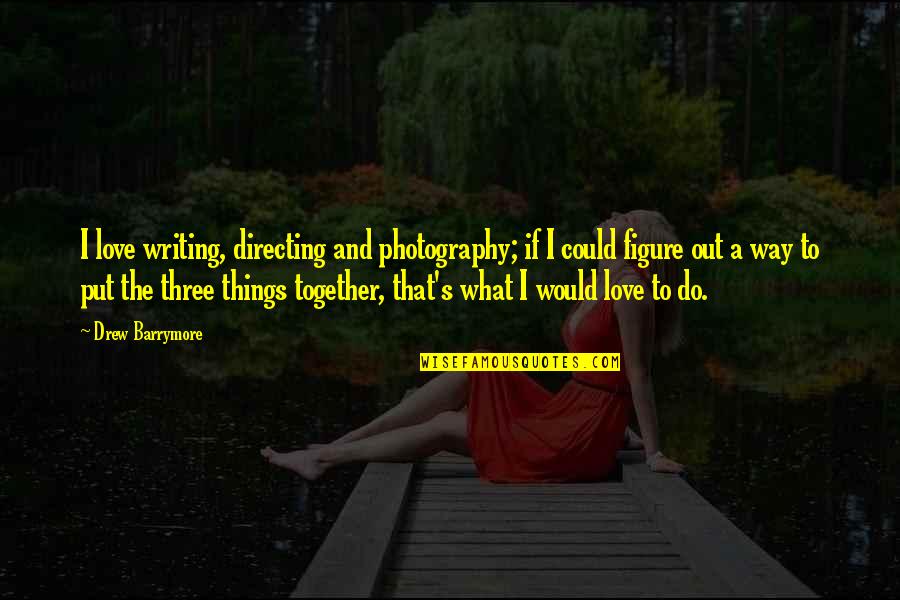 I love writing, directing and photography; if I could figure out a way to put the three things together, that's what I would love to do.
—
Drew Barrymore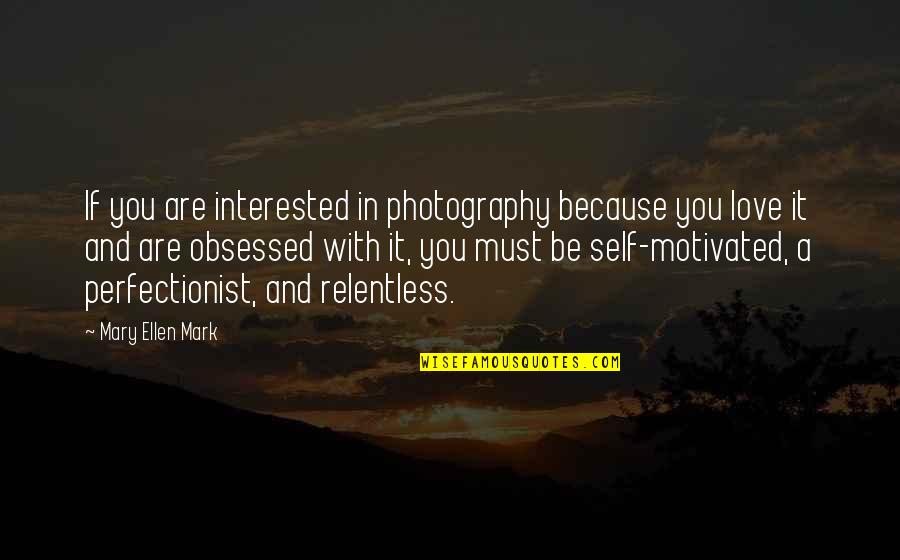 If you are interested in photography because you love it and are obsessed with it, you must be self-motivated, a perfectionist, and relentless. —
Mary Ellen Mark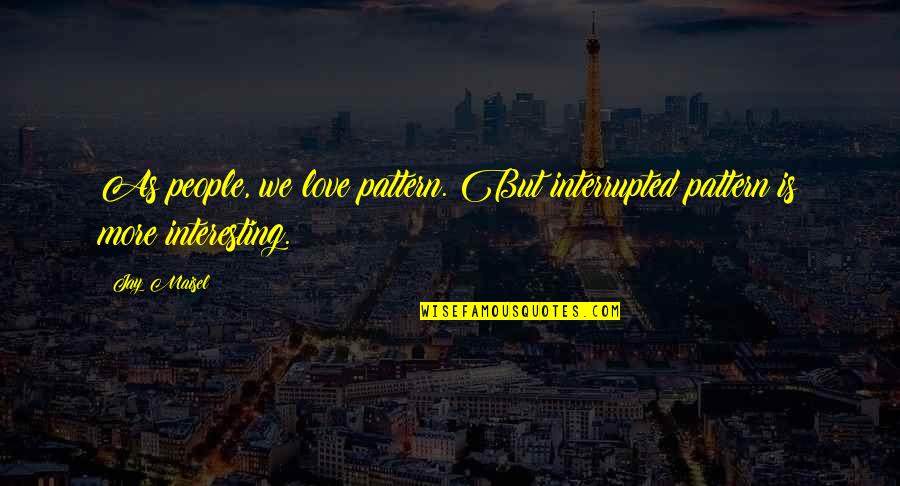 As people, we love pattern. But interrupted pattern is more interesting. —
Jay Maisel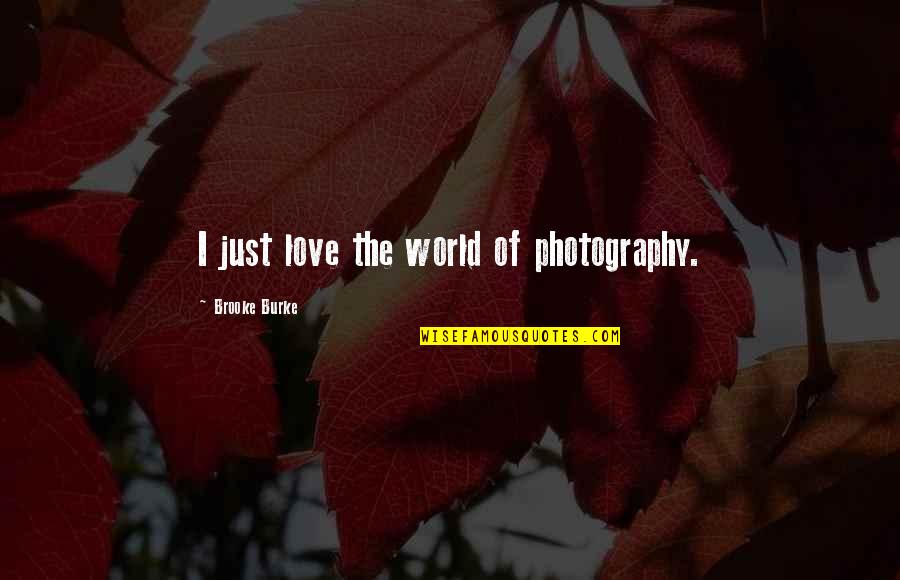 I just love the world of photography. —
Brooke Burke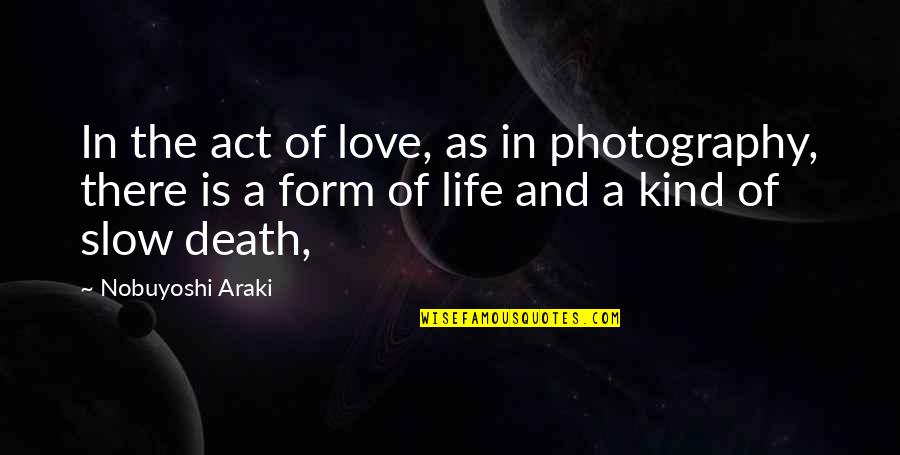 In the act of love, as in photography, there is a form of life and a kind of slow death, —
Nobuyoshi Araki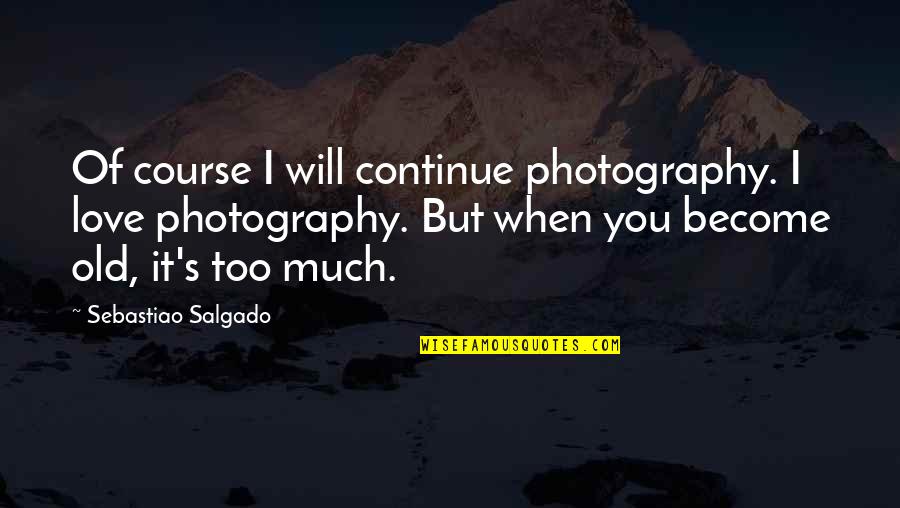 Of course I will continue photography. I love photography. But when you become old, it's too much. —
Sebastiao Salgado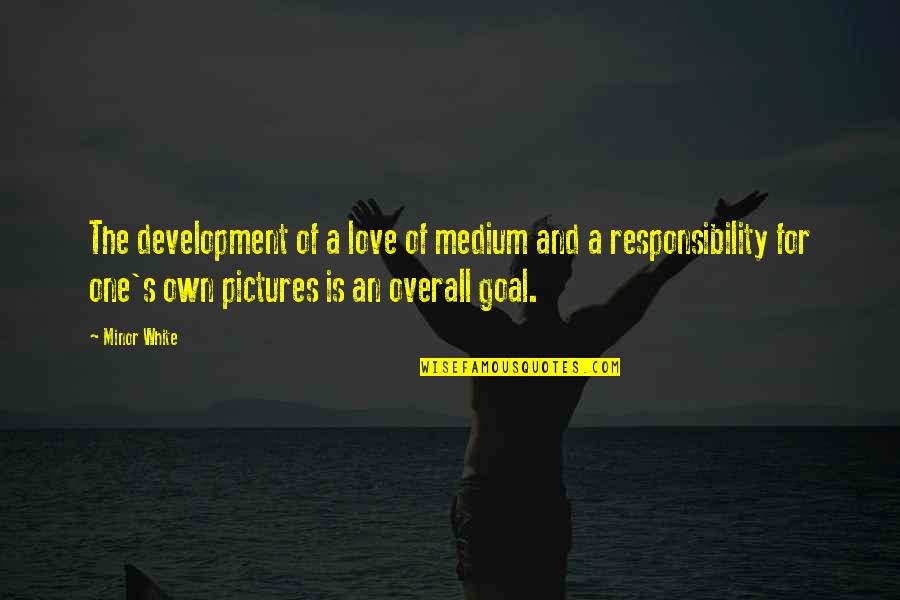 The development of a love of medium and a responsibility for one's own pictures is an overall goal. —
Minor White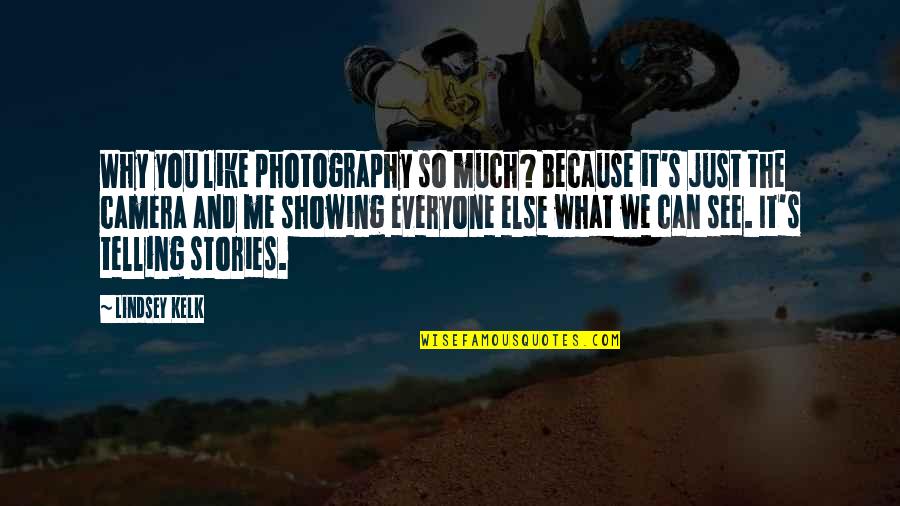 Why you like photography so much? Because it's just the camera and me showing everyone else what we can see. It's telling stories. —
Lindsey Kelk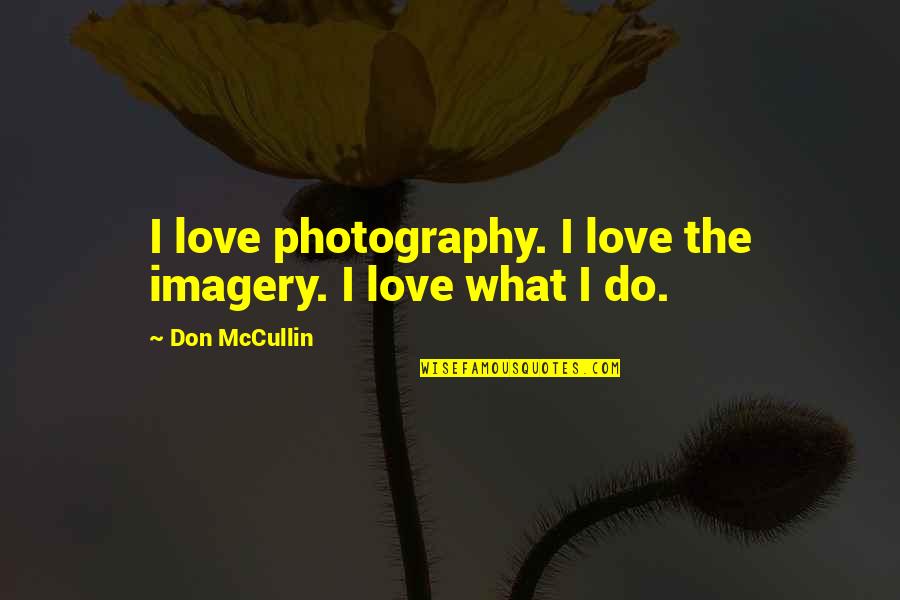 I love photography. I love the imagery. I love what I do. —
Don McCullin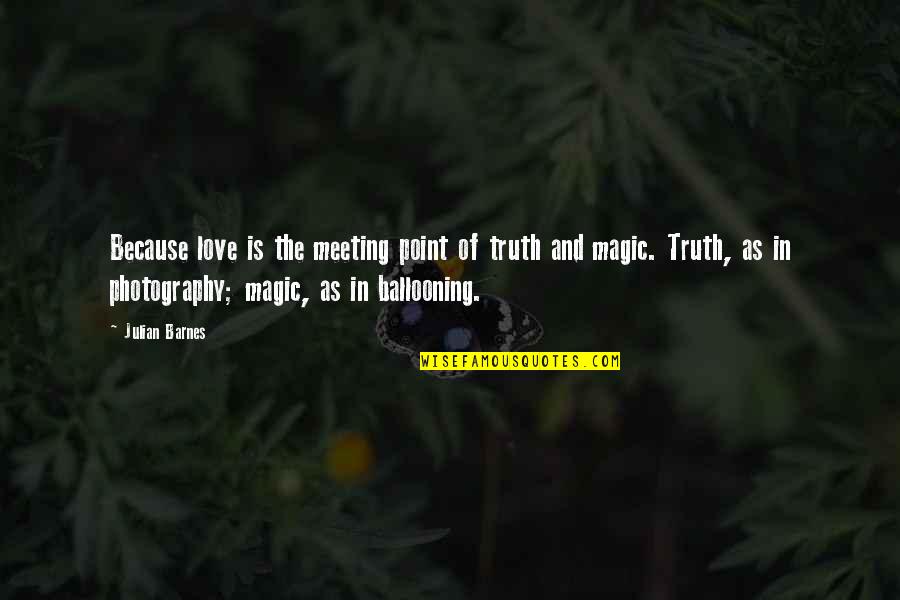 Because love is the meeting point of truth and magic. Truth, as in photography; magic, as in ballooning. —
Julian Barnes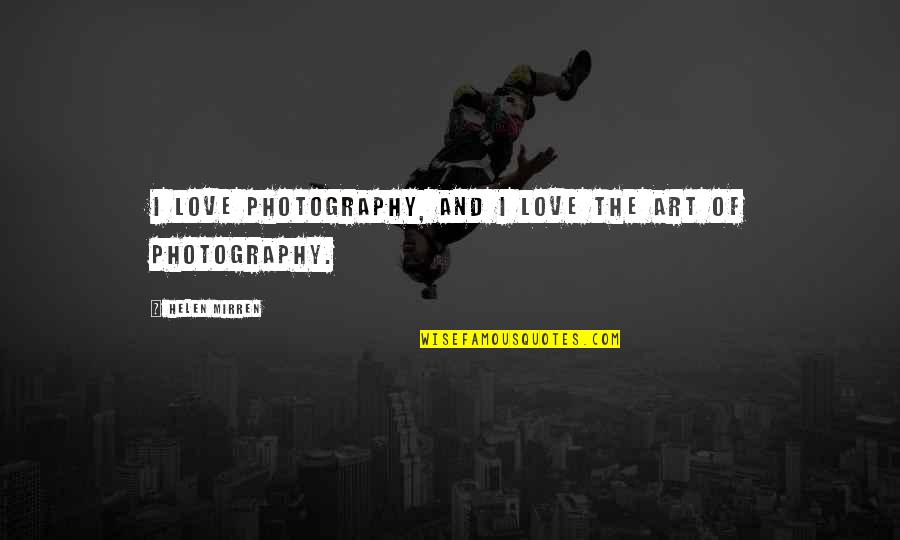 I love photography, and I love the art of photography. —
Helen Mirren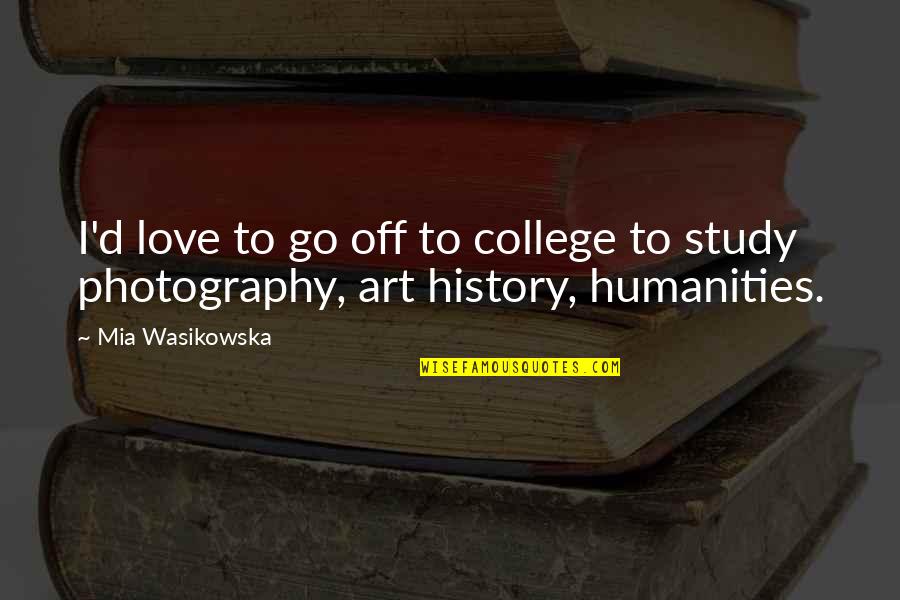 I'd love to go off to college to study photography, art history, humanities. —
Mia Wasikowska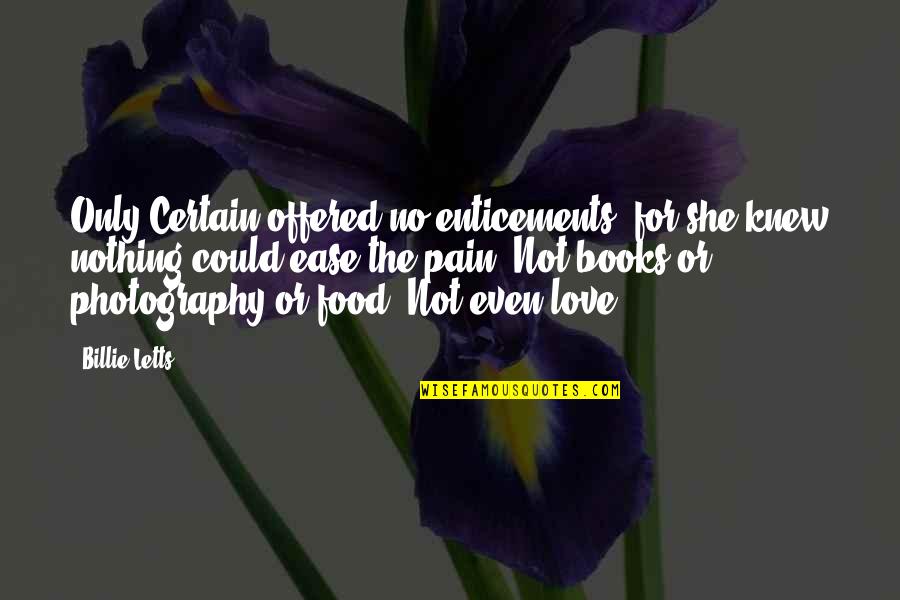 Only Certain offered no enticements, for she knew nothing could ease the pain. Not books or photography or food. Not even love. —
Billie Letts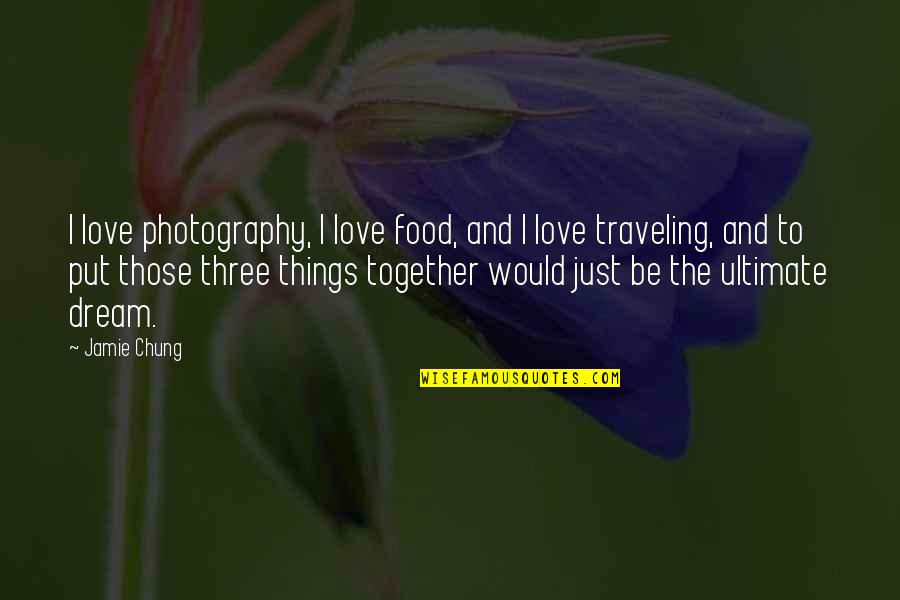 I love photography, I love food, and I love traveling, and to put those three things together would just be the ultimate dream. —
Jamie Chung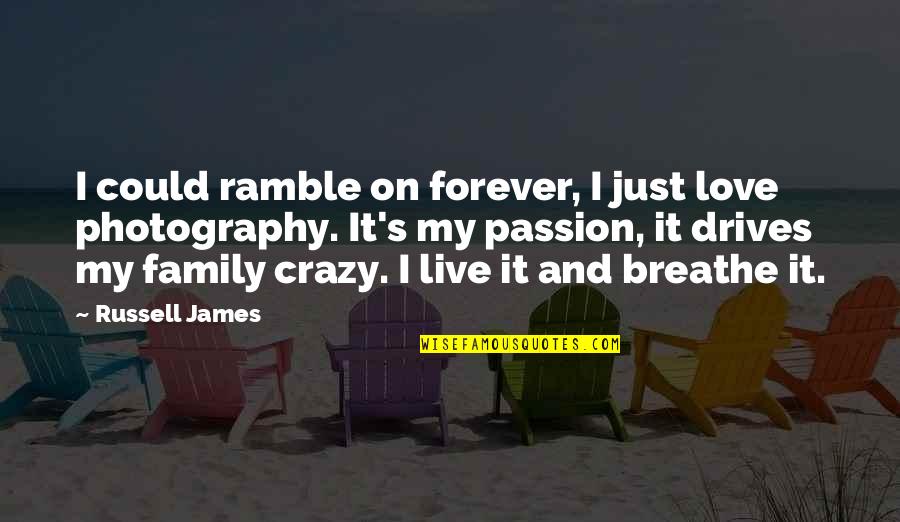 I could ramble on forever, I just love photography. It's my passion, it drives my family crazy. I live it and breathe it. —
Russell James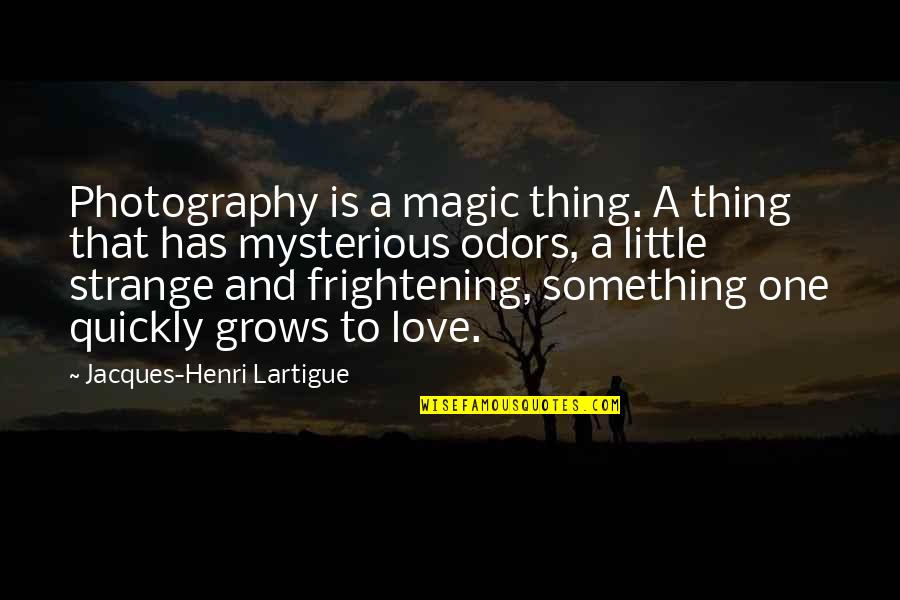 Photography is a magic thing. A thing that has mysterious odors, a little strange and frightening, something one quickly grows to love. —
Jacques-Henri Lartigue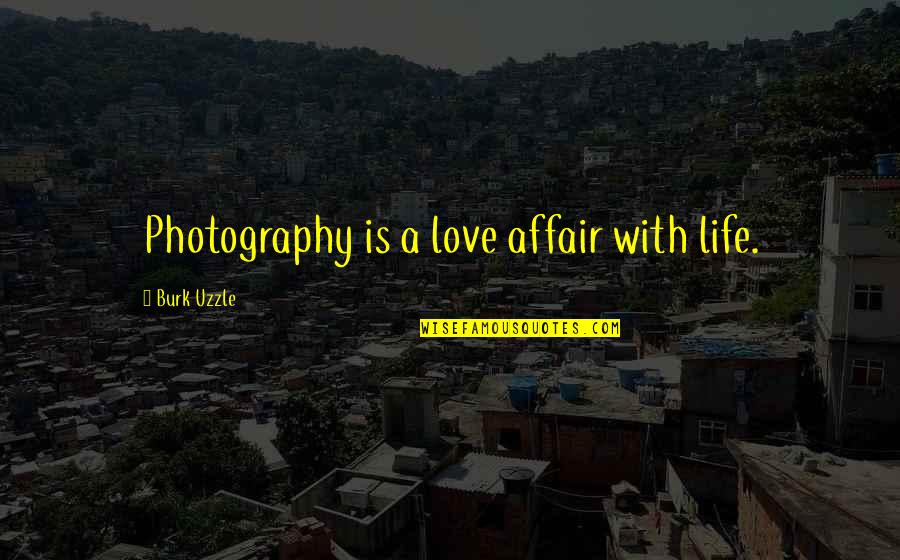 Photography is a love affair with life. —
Burk Uzzle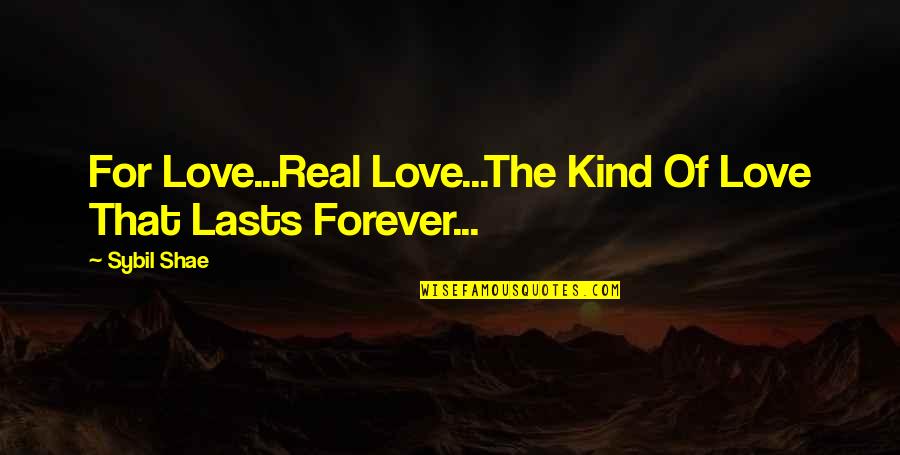 For Love...Real Love...The Kind Of Love That Lasts Forever... —
Sybil Shae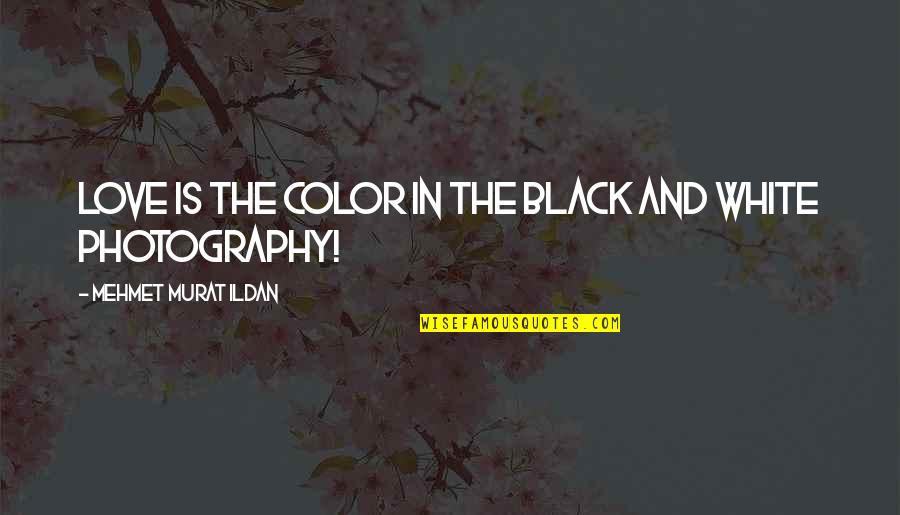 Love is the color in the black and white photography! —
Mehmet Murat Ildan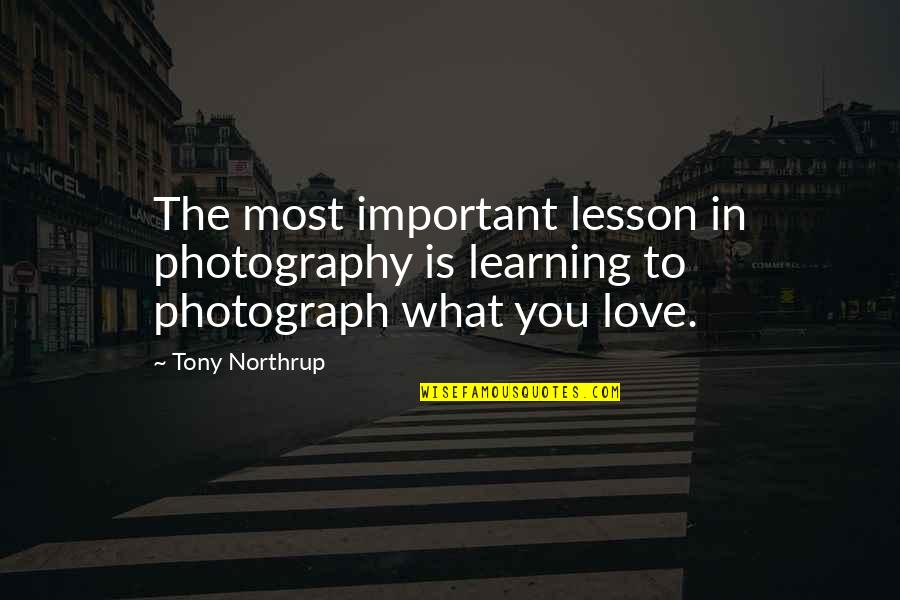 The most important lesson in photography is learning to photograph what you love. —
Tony Northrup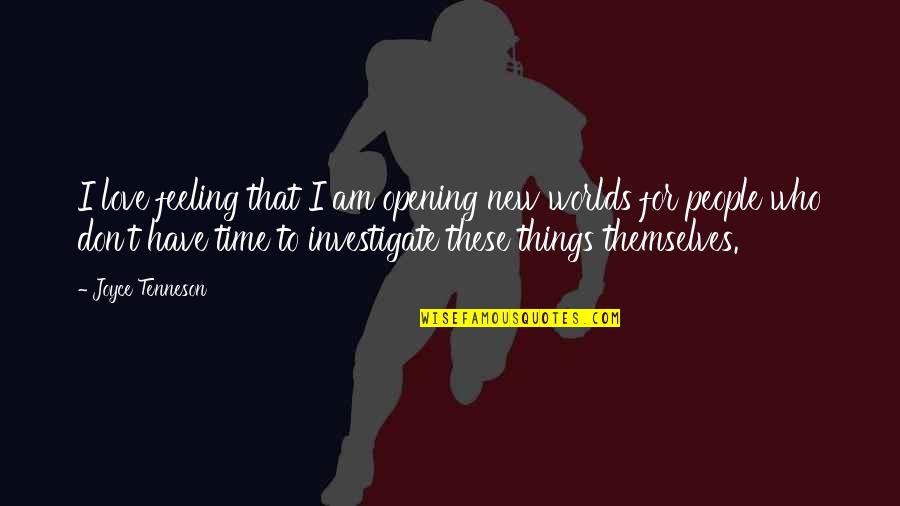 I love feeling that I am opening new worlds for people who don't have time to investigate these things themselves. —
Joyce Tenneson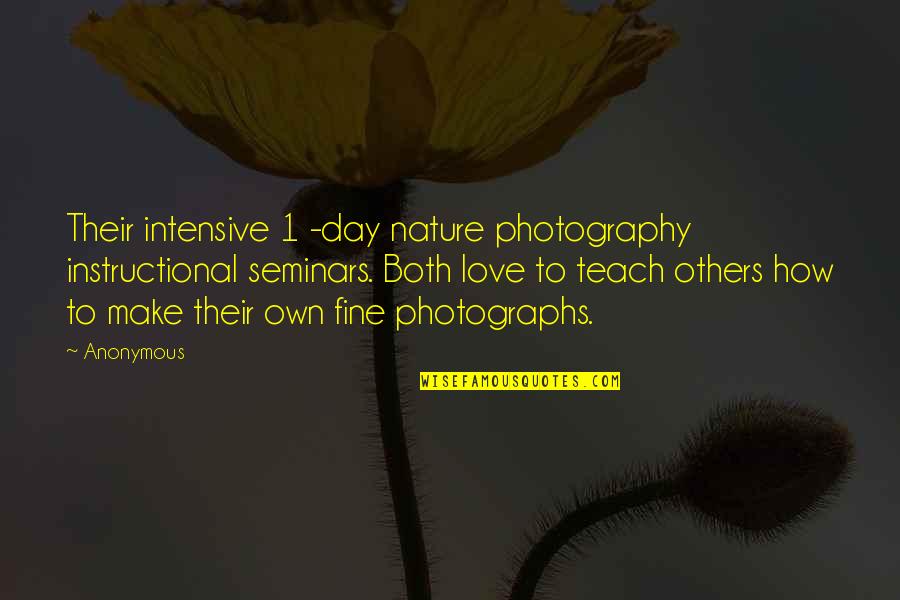 Their intensive 1 -day nature photography instructional seminars. Both love to teach others how to make their own fine photographs. —
Anonymous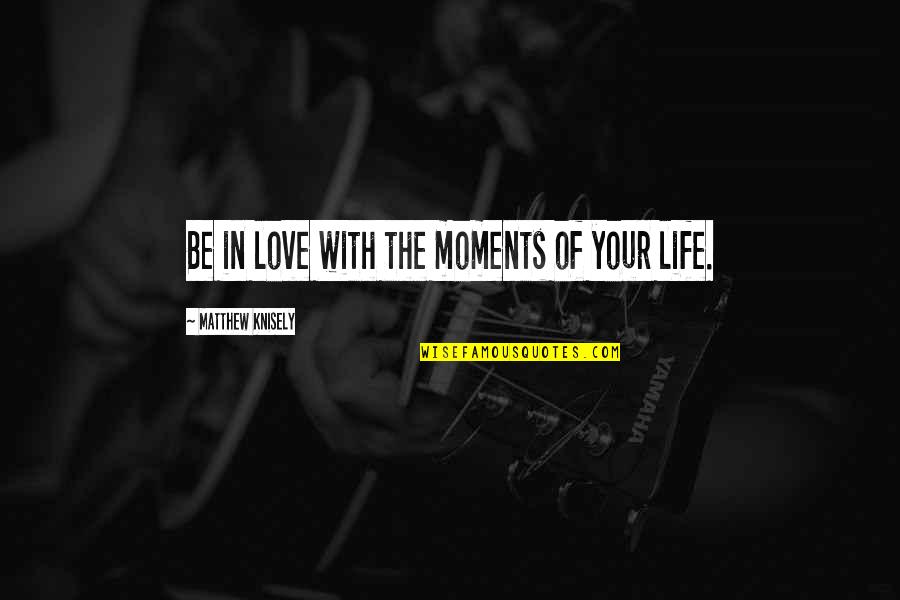 Be in love with the moments of your life. —
Matthew Knisely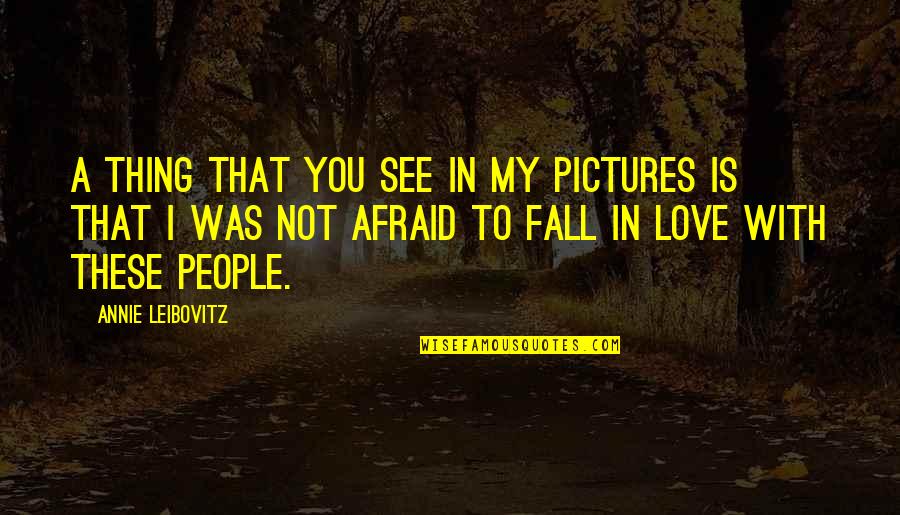 A thing that you see in my pictures is that I was not afraid to fall in love with these people. —
Annie Leibovitz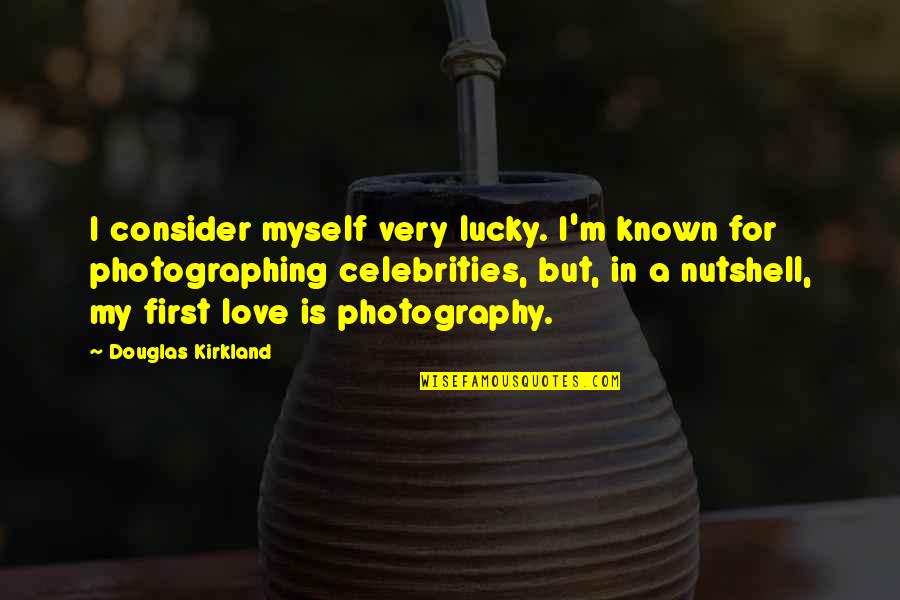 I consider myself very lucky. I'm known for photographing celebrities, but, in a nutshell, my first love is photography. —
Douglas Kirkland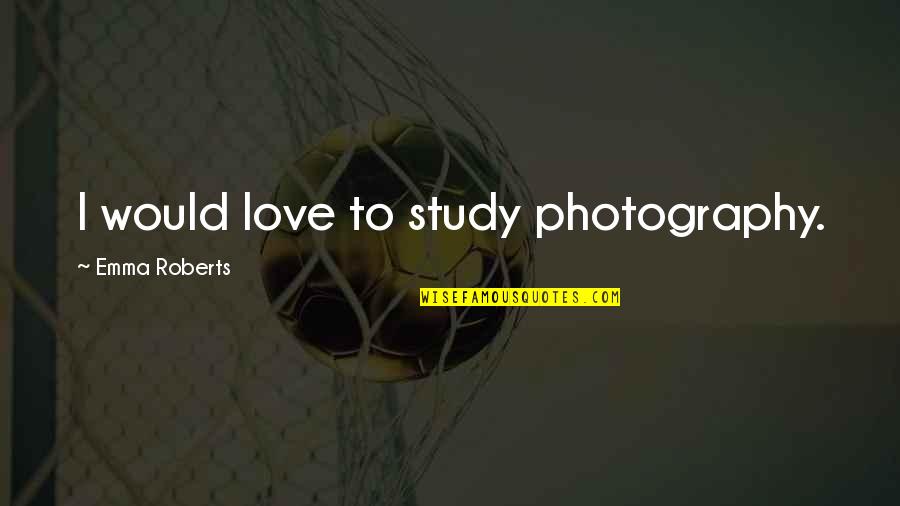 I would love to study photography. —
Emma Roberts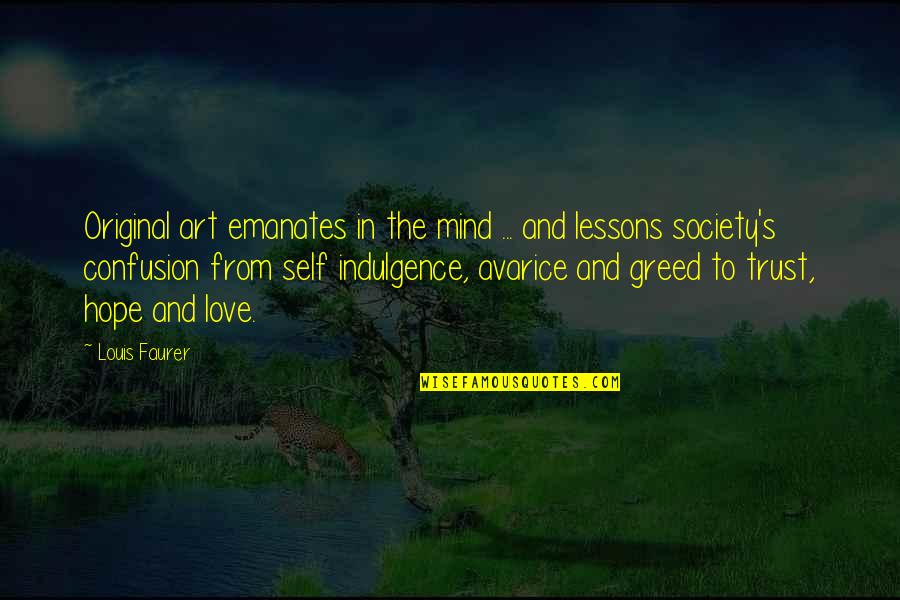 Original art emanates in the mind ... and lessons society's confusion from self indulgence, avarice and greed to trust, hope and love. —
Louis Faurer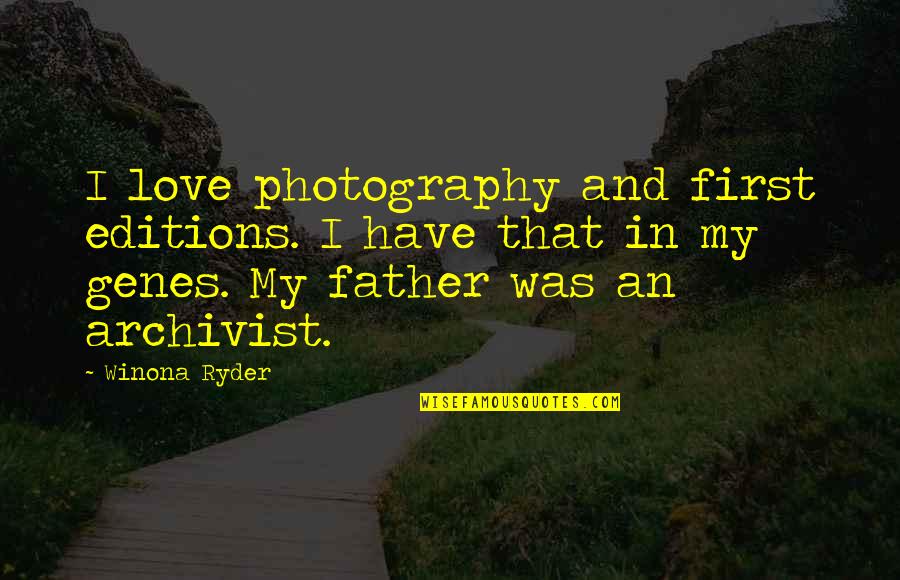 I love photography and first editions. I have that in my genes. My father was an archivist. —
Winona Ryder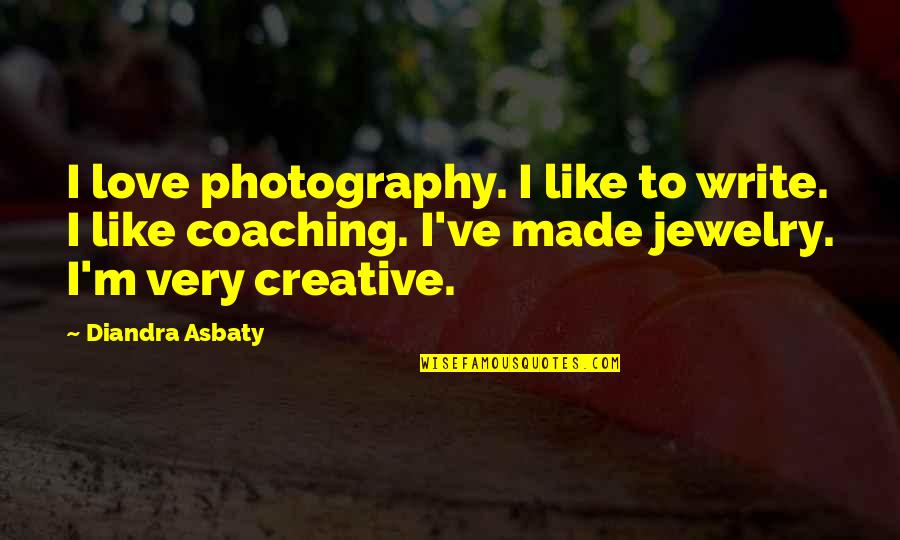 I love photography. I like to write. I like coaching. I've made jewelry. I'm very creative. —
Diandra Asbaty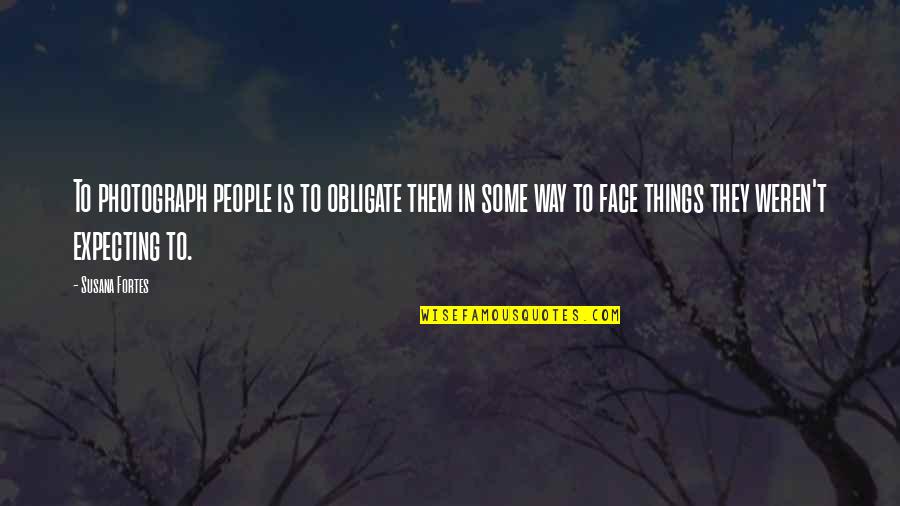 To photograph people is to obligate them in some way to face things they weren't expecting to. —
Susana Fortes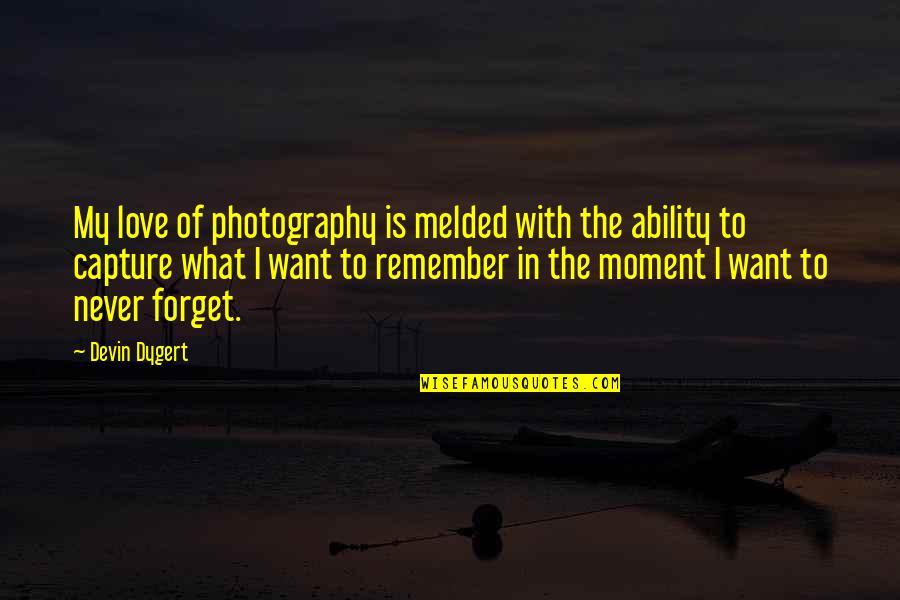 My love of photography is melded with the ability to capture what I want to remember in the moment I want to never forget. —
Devin Dygert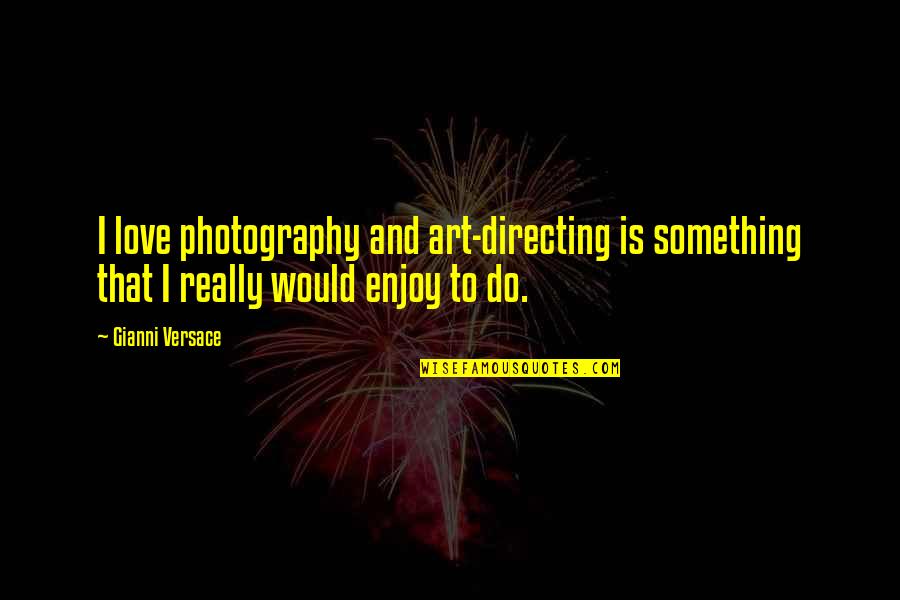 I love photography and art-directing is something that I really would enjoy to do. —
Gianni Versace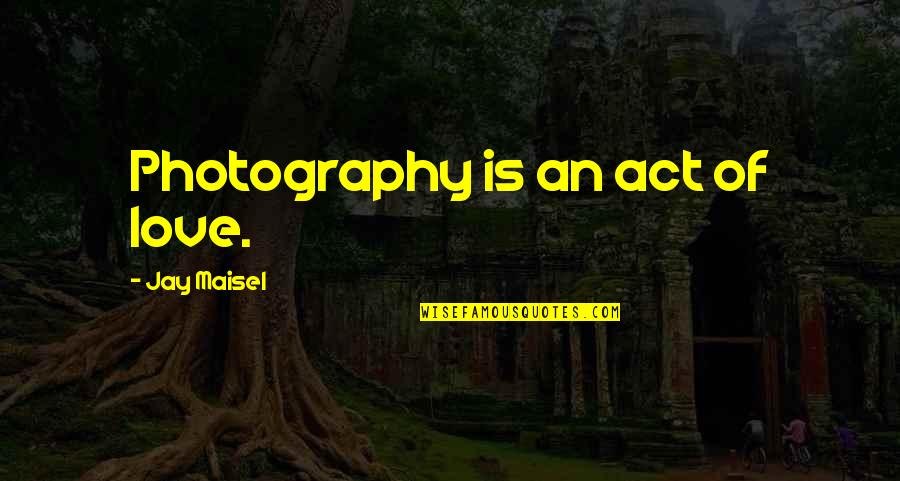 Photography is an act of love. —
Jay Maisel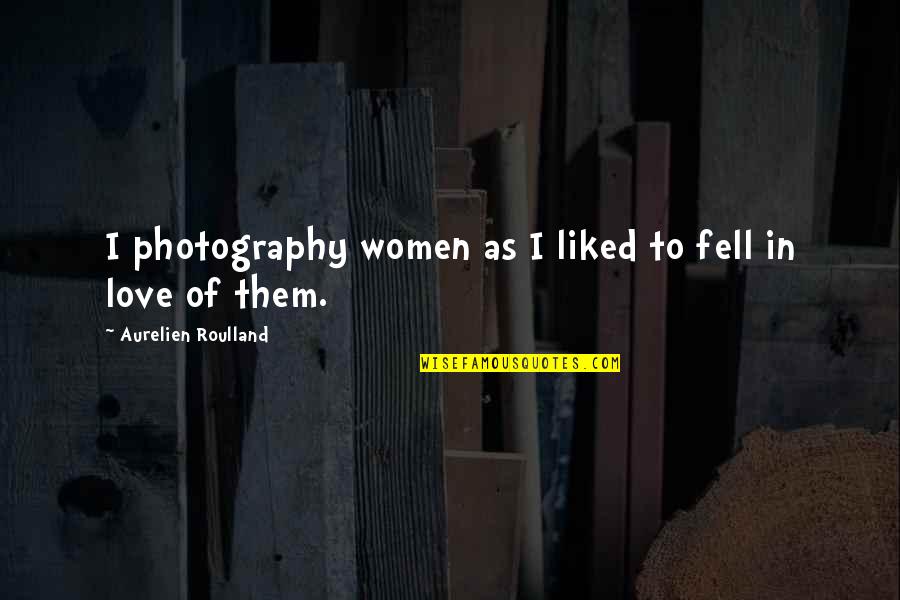 I photography women as I liked to fell in love of them. —
Aurelien Roulland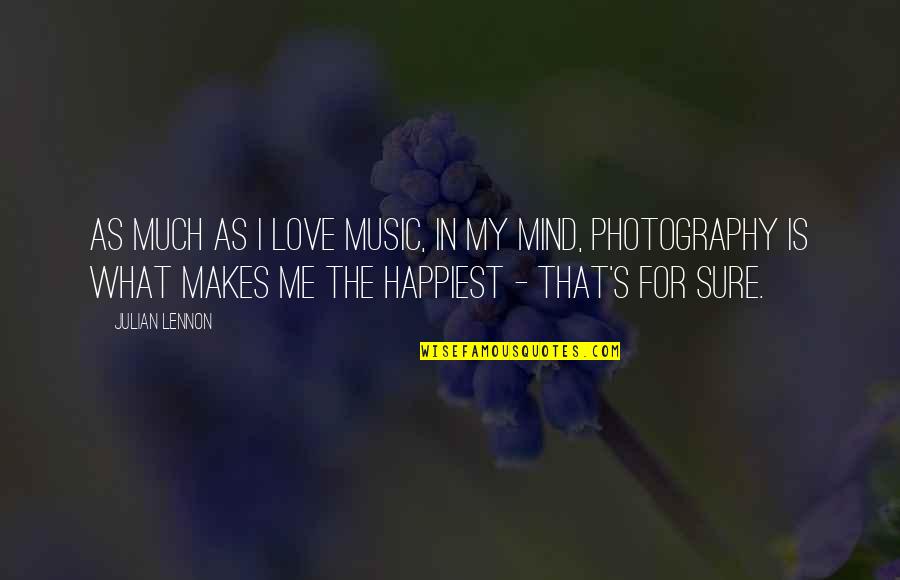 As much as I love music, in my mind, photography is what makes me the happiest - that's for sure. —
Julian Lennon