I Just Can't Pretend Quotes
Collection of top 48 famous quotes about I Just Can't Pretend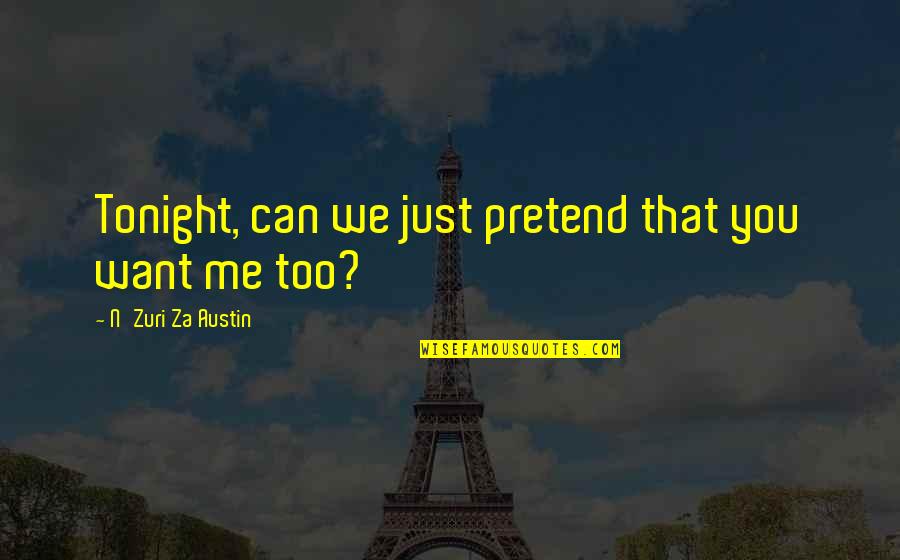 Tonight, can we just pretend that you want me too?
—
N'Zuri Za Austin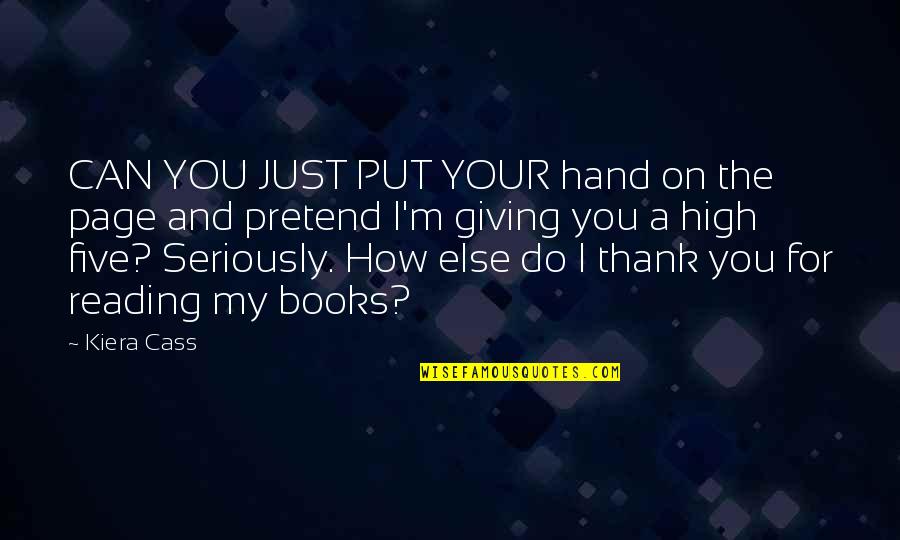 CAN YOU JUST PUT YOUR hand on the page and pretend I'm giving you a high five? Seriously. How else do I thank you for reading my books?
—
Kiera Cass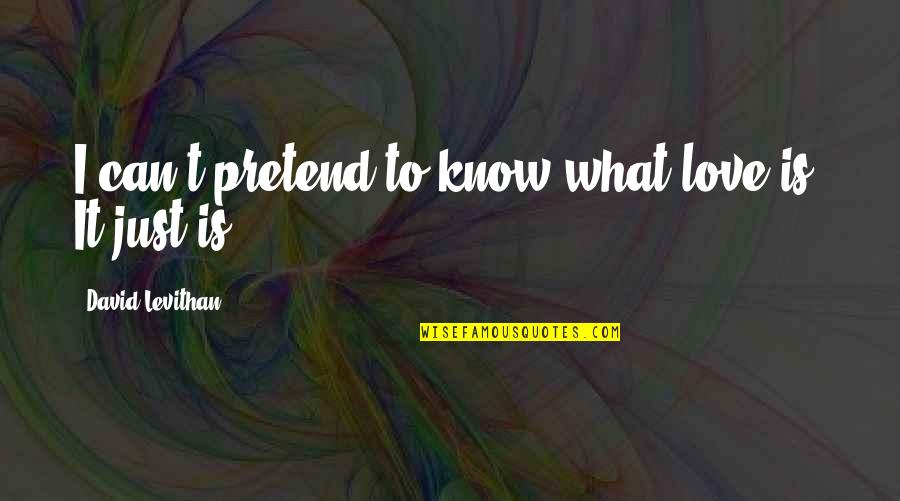 I can't pretend to know what love is. It just is.
—
David Levithan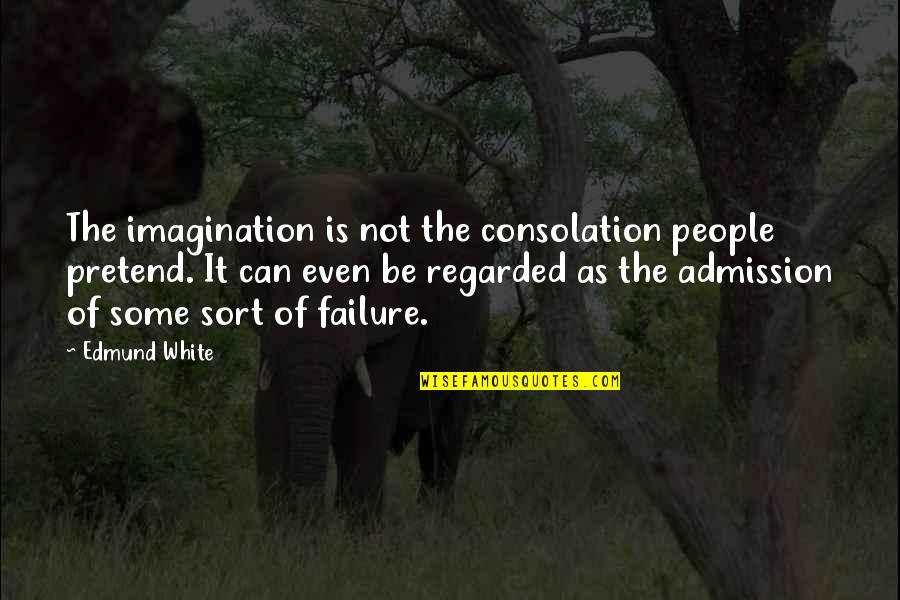 The imagination is not the consolation people pretend. It can even be regarded as the admission of some sort of failure.
—
Edmund White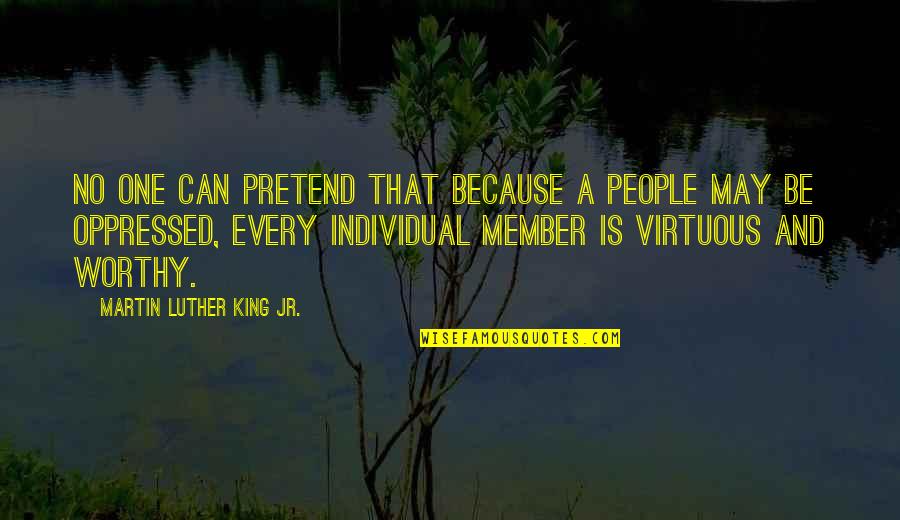 No one can pretend that because a people may be oppressed, every individual member is virtuous and worthy.
—
Martin Luther King Jr.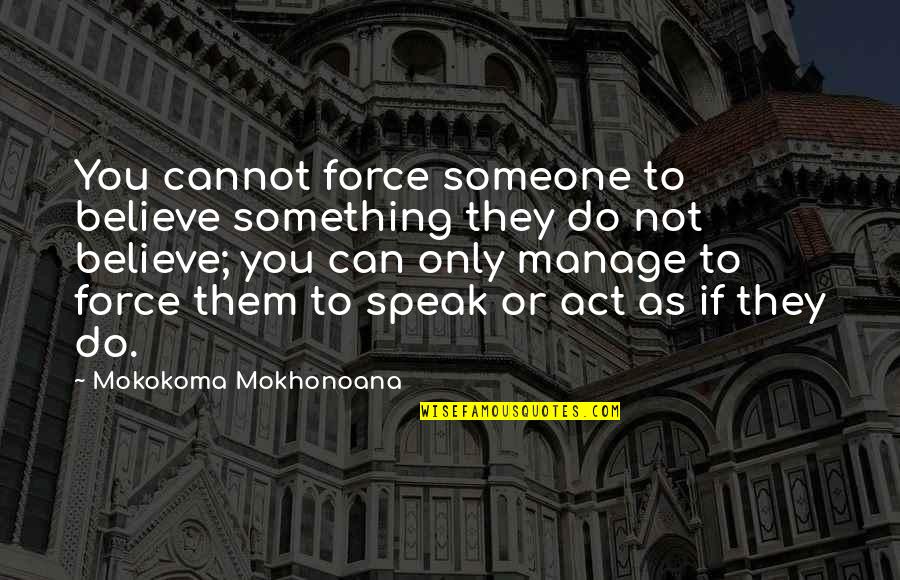 You cannot force someone to believe something they do not believe; you can only manage to force them to speak or act as if they do.
—
Mokokoma Mokhonoana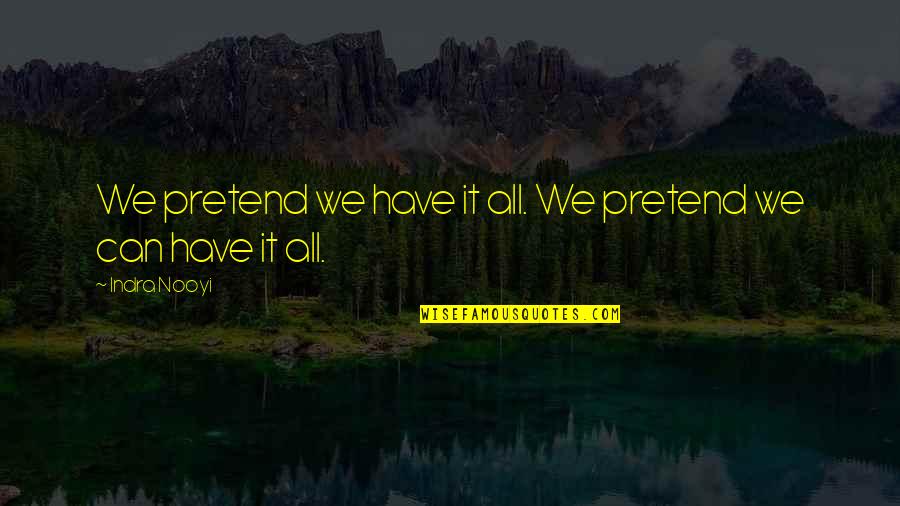 We pretend we have it all. We pretend we can have it all.
—
Indra Nooyi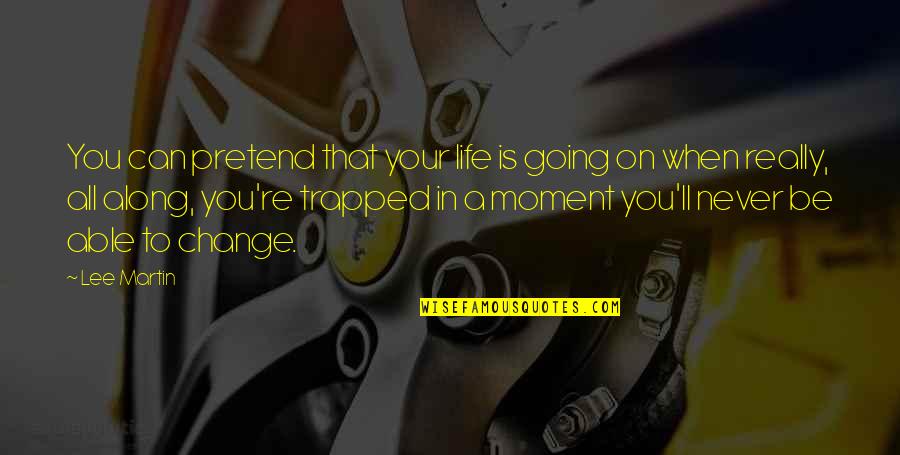 You can pretend that your life is going on when really, all along, you're trapped in a moment you'll never be able to change.
—
Lee Martin
You can't really pretend something is rosier than it is and expect people to buy it.
—
James Van Der Beek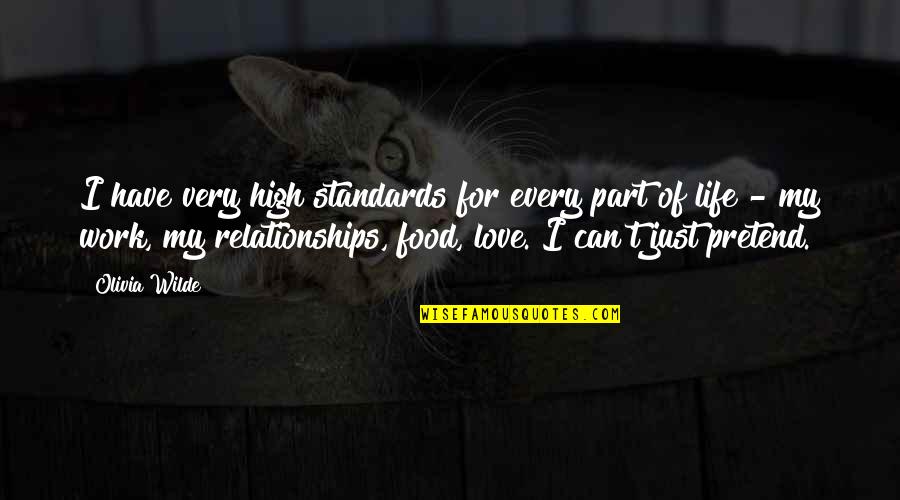 I have very high standards for every part of life - my work, my relationships, food, love. I can't just pretend.
—
Olivia Wilde
Don't worry about whether you can do it, Bailey Bean. Just pretend you can. Pretend enough and it becomes real.
—
Jill Shalvis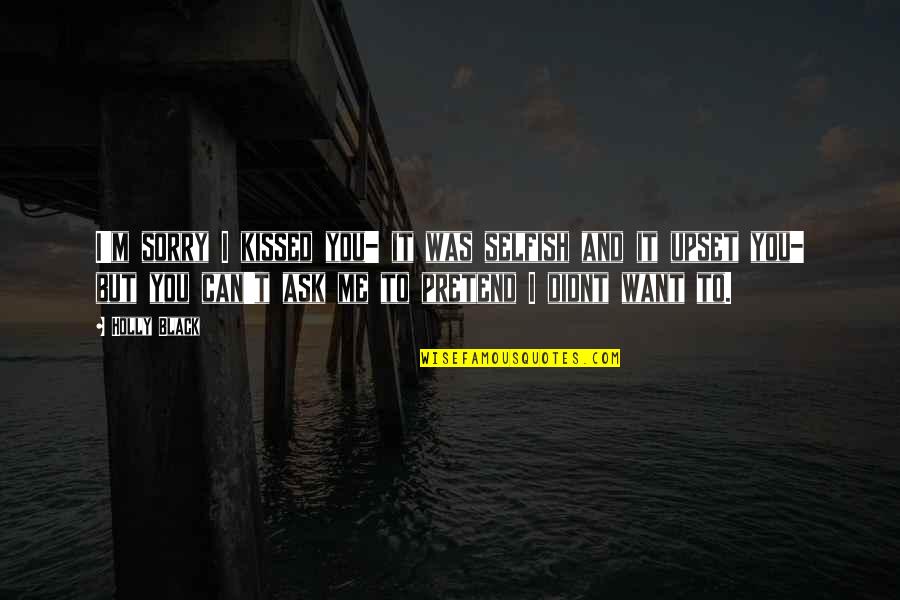 I'm sorry I kissed you- it was selfish and it upset you- but you can't ask me to pretend I didnt want to. —
Holly Black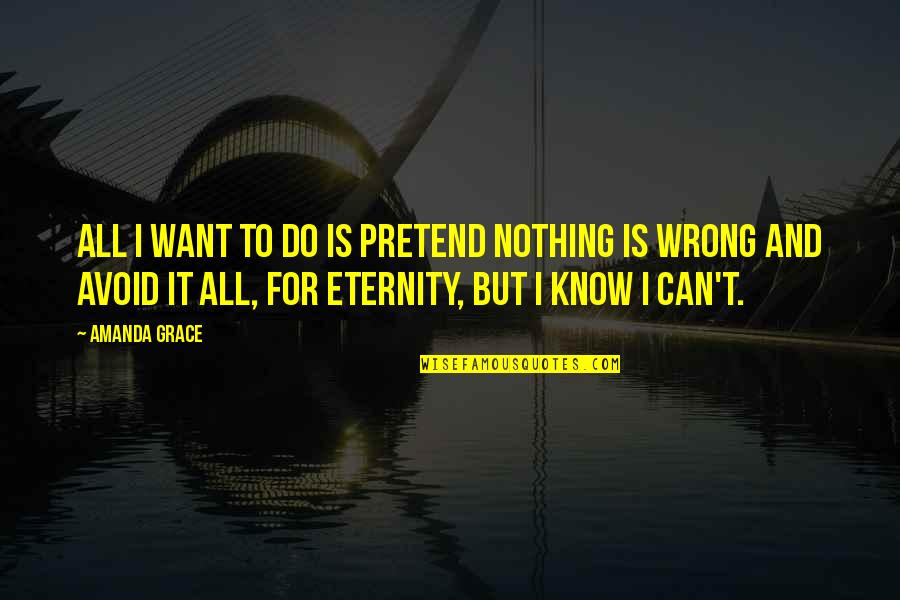 All I want to do is pretend nothing is wrong and avoid it all, for eternity, but I know I can't. —
Amanda Grace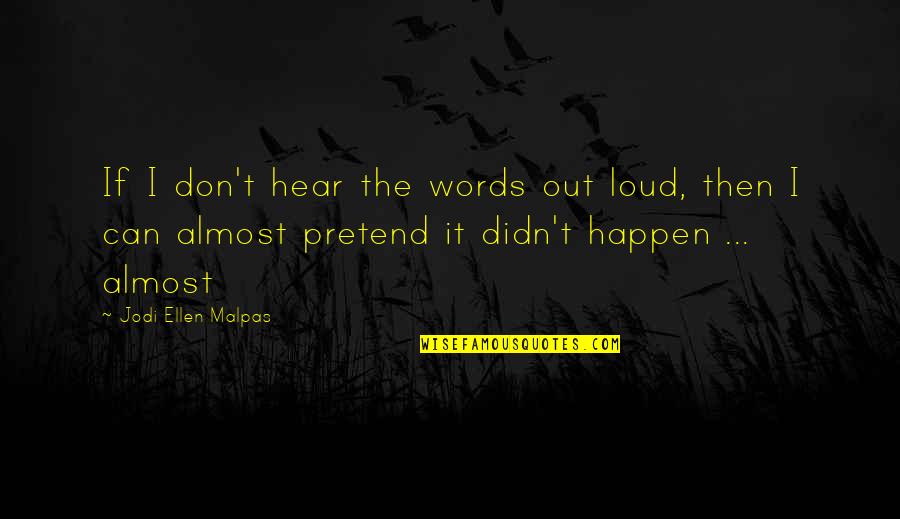 If I don't hear the words out loud, then I can almost pretend it didn't happen ... almost —
Jodi Ellen Malpas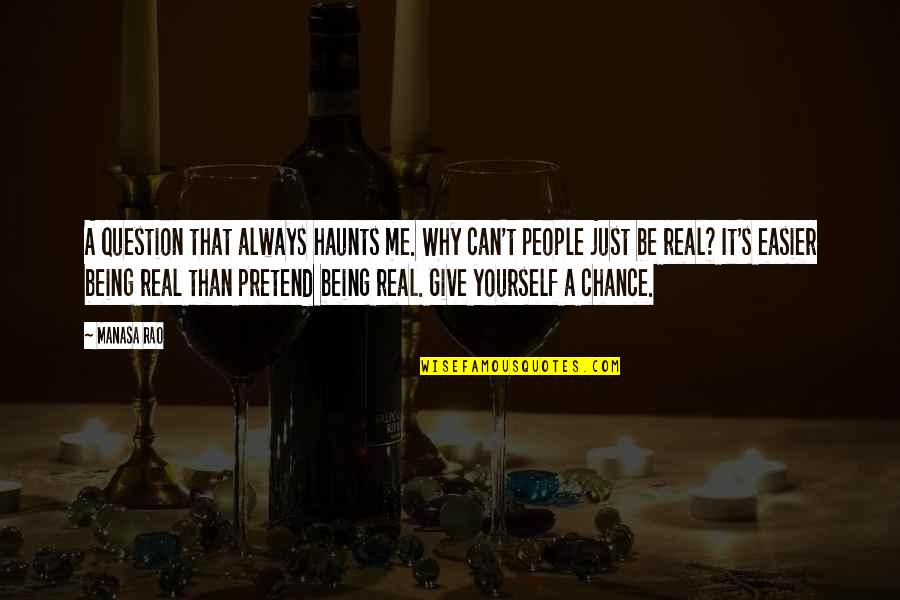 A question that always haunts me. Why can't people just be real? It's easier being real than pretend being real. Give yourself a chance. —
Manasa Rao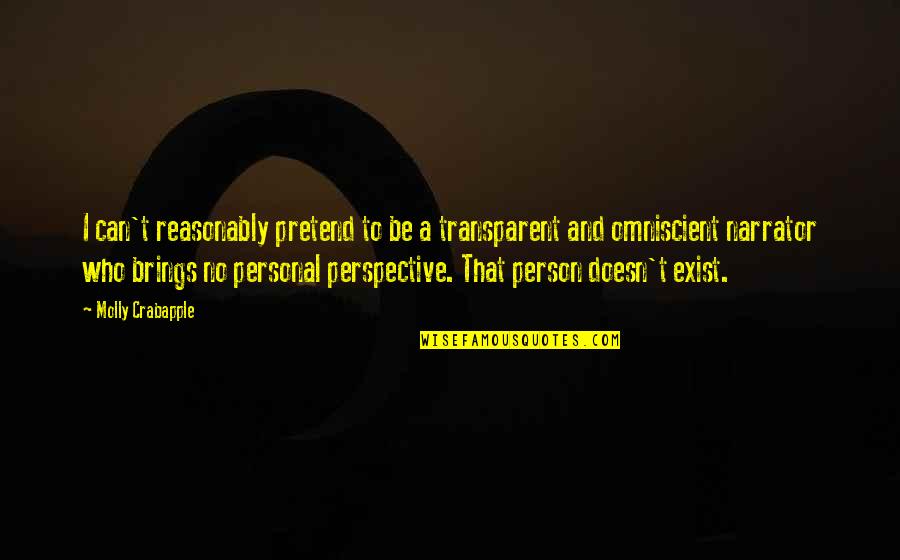 I can't reasonably pretend to be a transparent and omniscient narrator who brings no personal perspective. That person doesn't exist. —
Molly Crabapple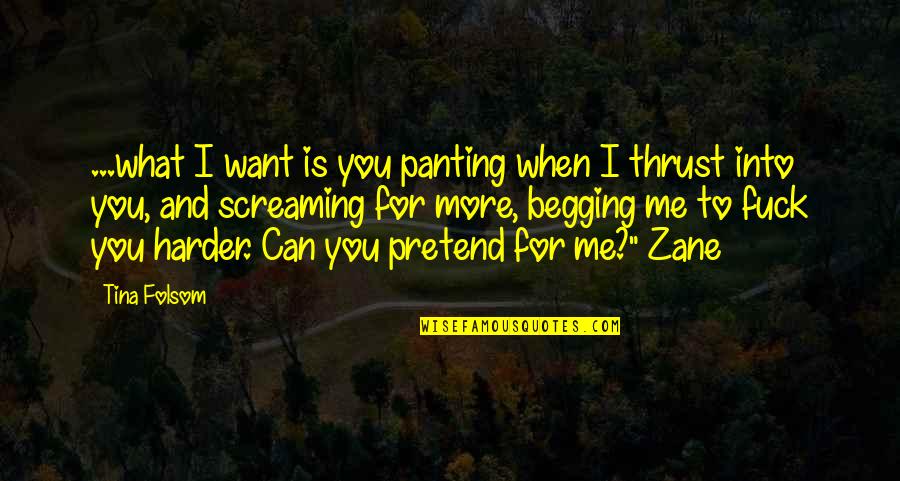 ...what I want is you panting when I thrust into you, and screaming for more, begging me to fuck you harder. Can you pretend for me?"
~Zane —
Tina Folsom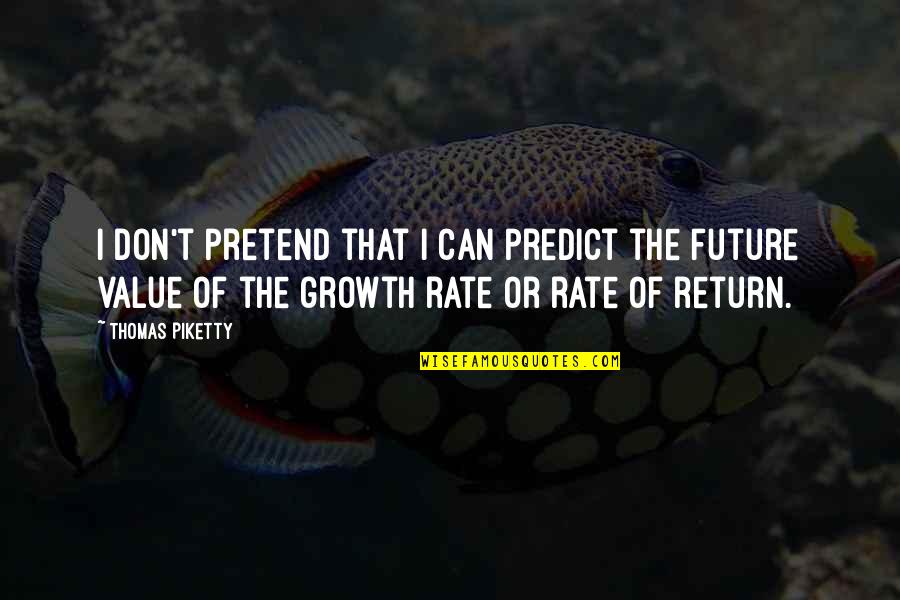 I don't pretend that I can predict the future value of the growth rate or rate of return. —
Thomas Piketty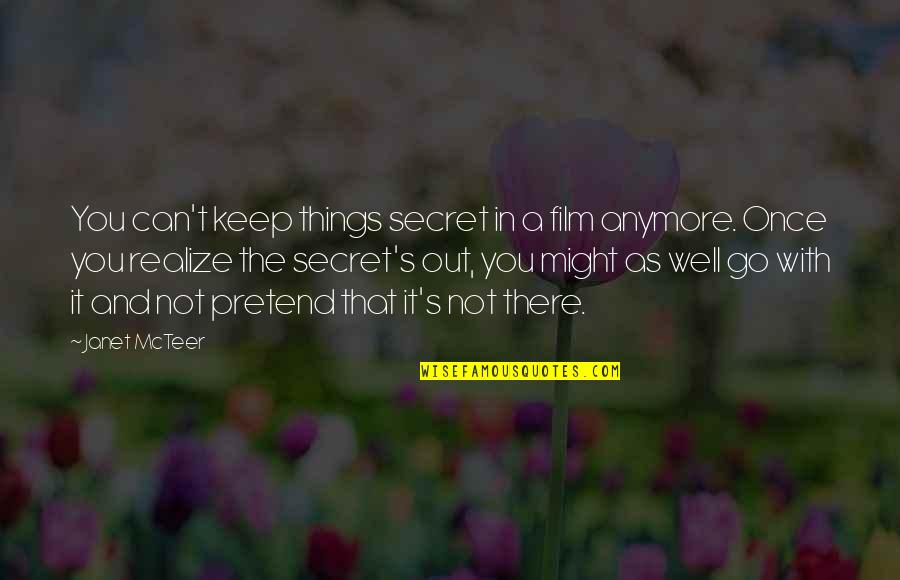 You can't keep things secret in a film anymore. Once you realize the secret's out, you might as well go with it and not pretend that it's not there. —
Janet McTeer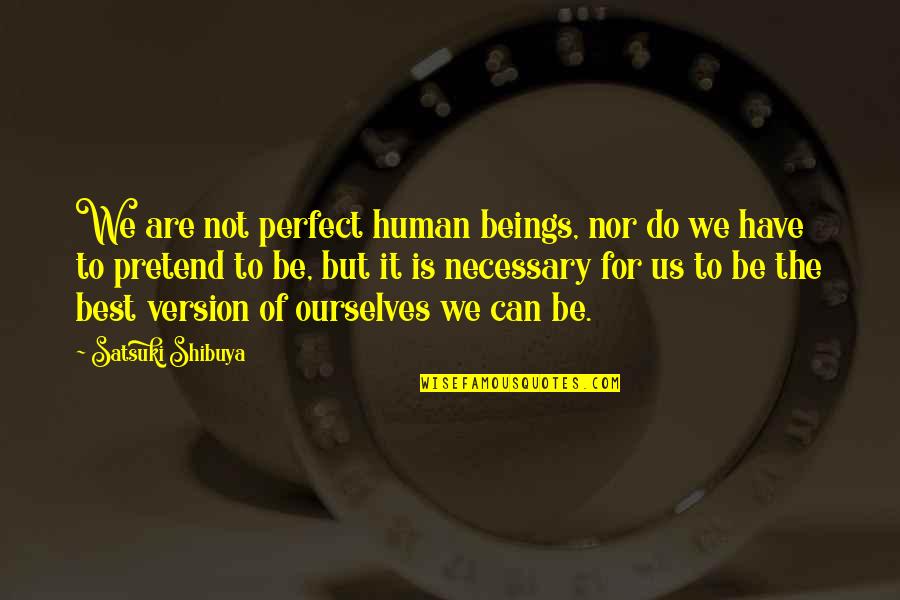 We are not perfect human beings, nor do we have to pretend to be, but it is necessary for us to be the best version of ourselves we can be. —
Satsuki Shibuya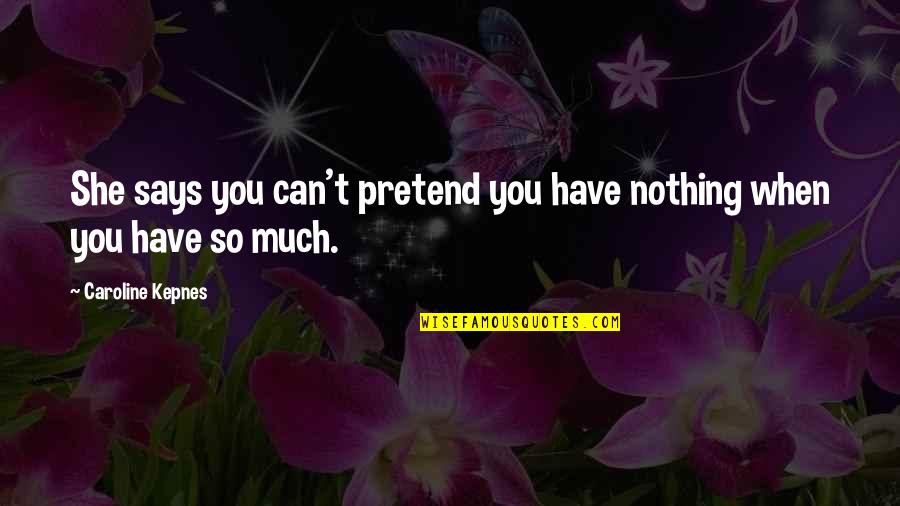 She says you can't pretend you have nothing when you have so much. —
Caroline Kepnes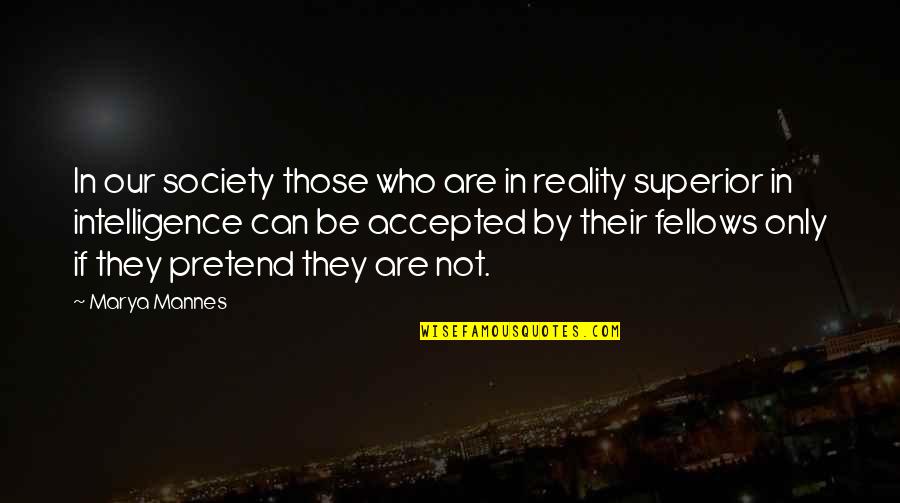 In our society those who are in reality superior in intelligence can be accepted by their fellows only if they pretend they are not. —
Marya Mannes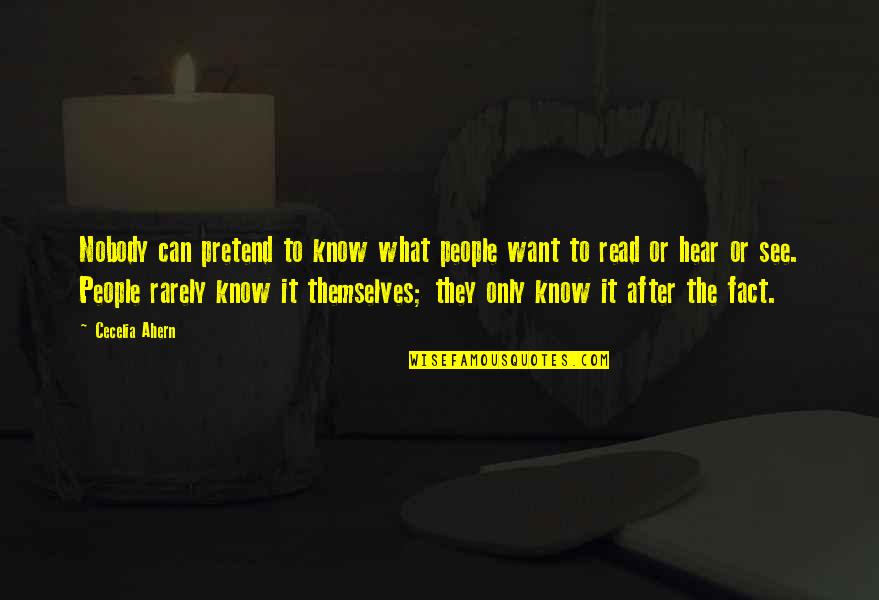 Nobody can pretend to know what people want to read or hear or see. People rarely know it themselves; they only know it after the fact. —
Cecelia Ahern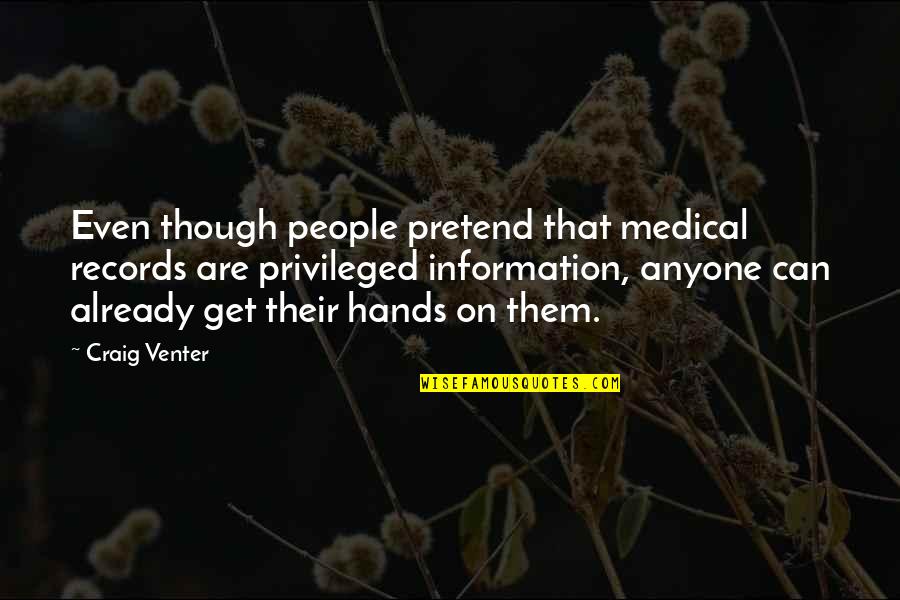 Even though people pretend that medical records are privileged information, anyone can already get their hands on them. —
Craig Venter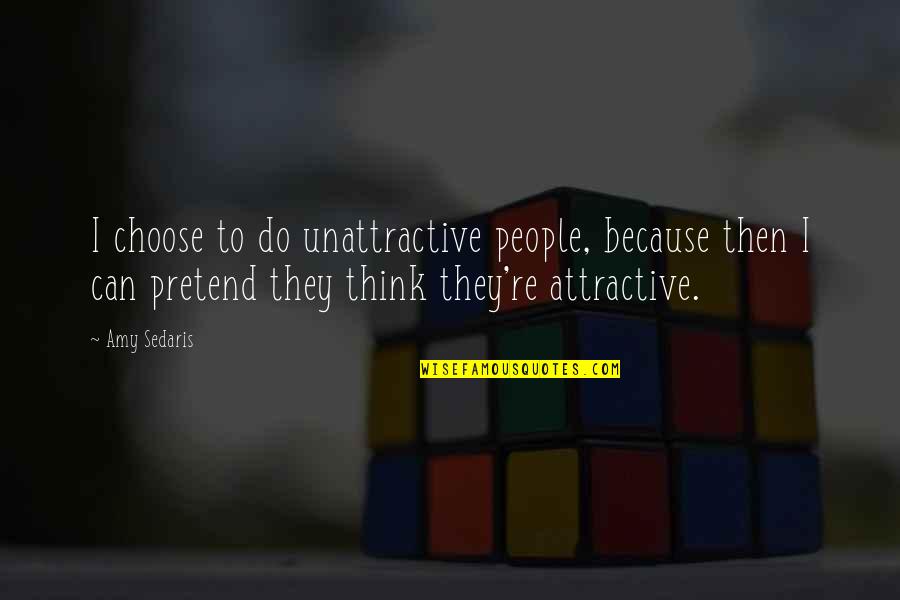 I choose to do unattractive people, because then I can pretend they think they're attractive. —
Amy Sedaris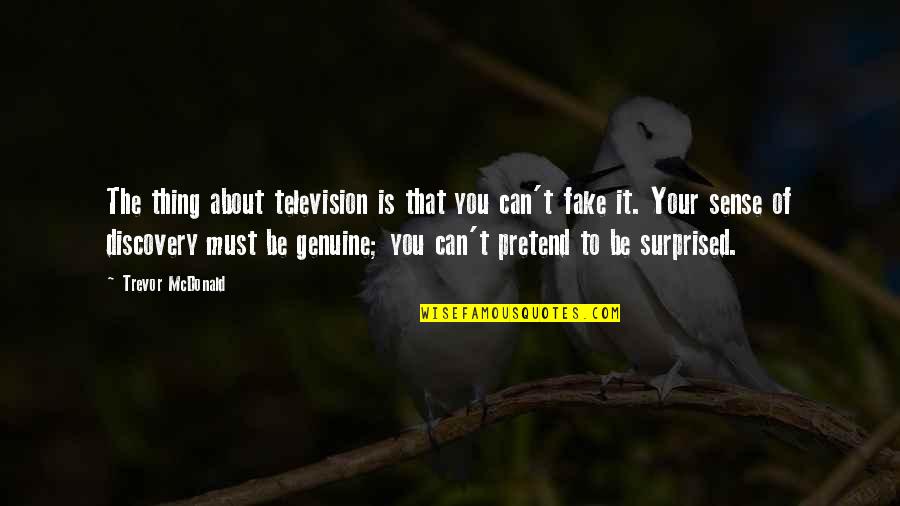 The thing about television is that you can't fake it. Your sense of discovery must be genuine; you can't pretend to be surprised. —
Trevor McDonald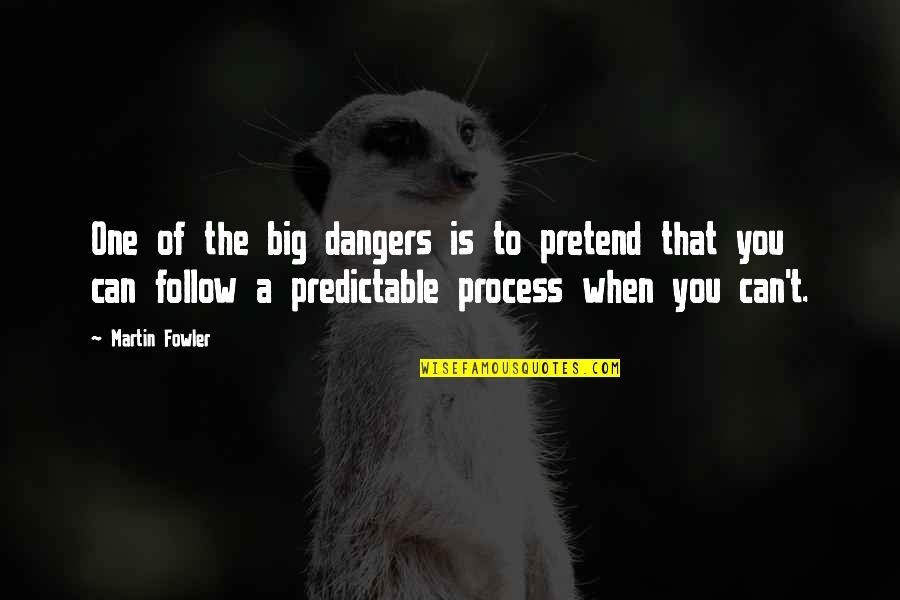 One of the big dangers is to pretend that you can follow a predictable process when you can't. —
Martin Fowler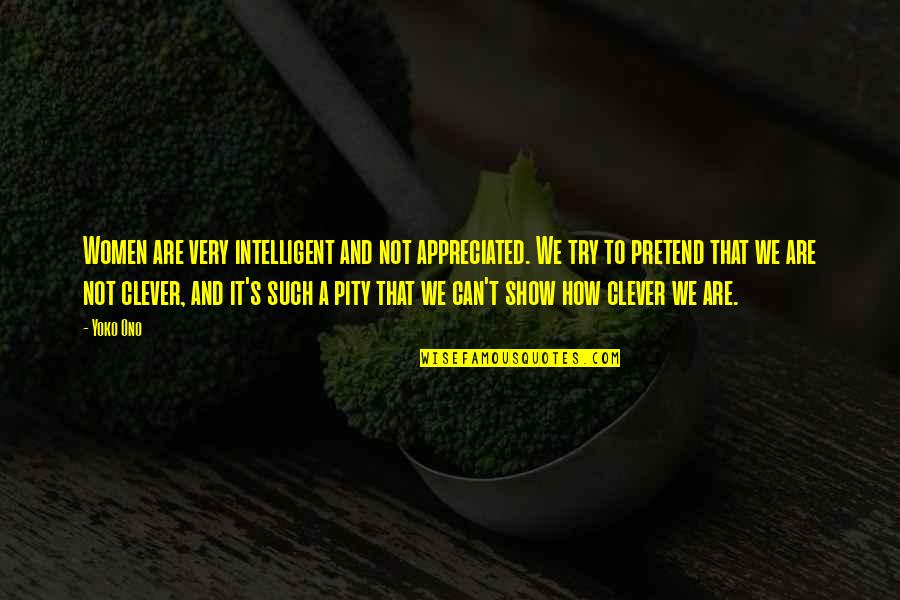 Women are very intelligent and not appreciated. We try to pretend that we are not clever, and it's such a pity that we can't show how clever we are. —
Yoko Ono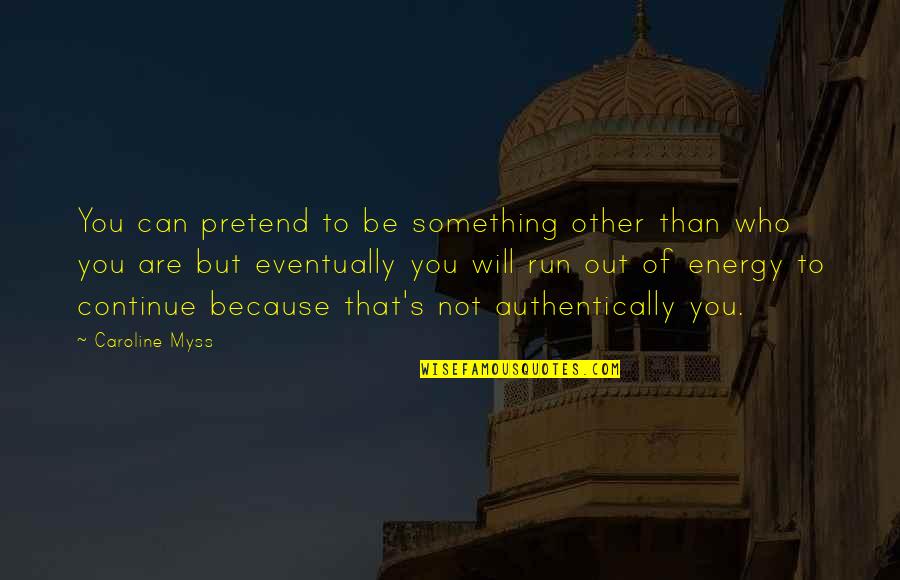 You can pretend to be something other than who you are but eventually you will run out of energy to continue because that's not authentically you. —
Caroline Myss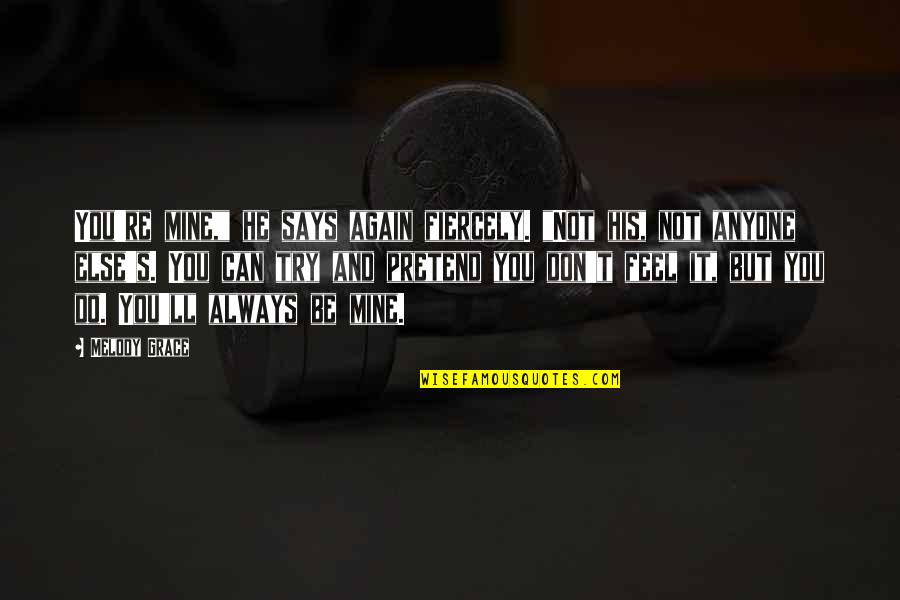 You're mine," he says again fiercely. "Not his, not anyone else's. You can try and pretend you don't feel it, but you do. You'll always be mine. —
Melody Grace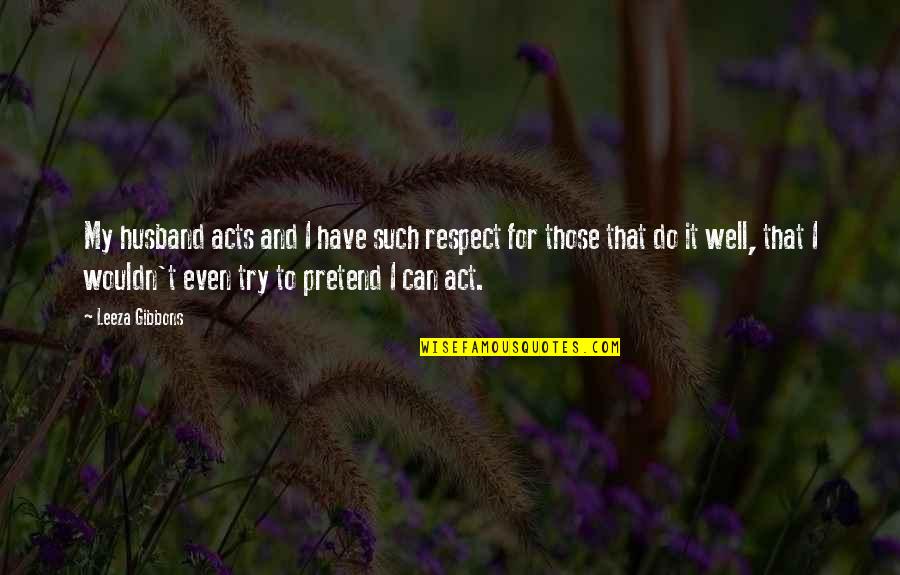 My husband acts and I have such respect for those that do it well, that I wouldn't even try to pretend I can act. —
Leeza Gibbons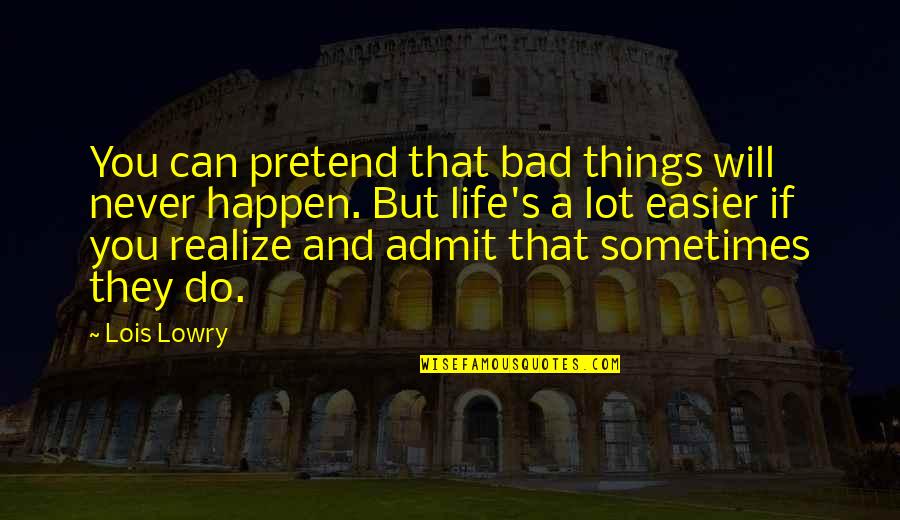 You can pretend that bad things will never happen. But life's a lot easier if you realize and admit that sometimes they do. —
Lois Lowry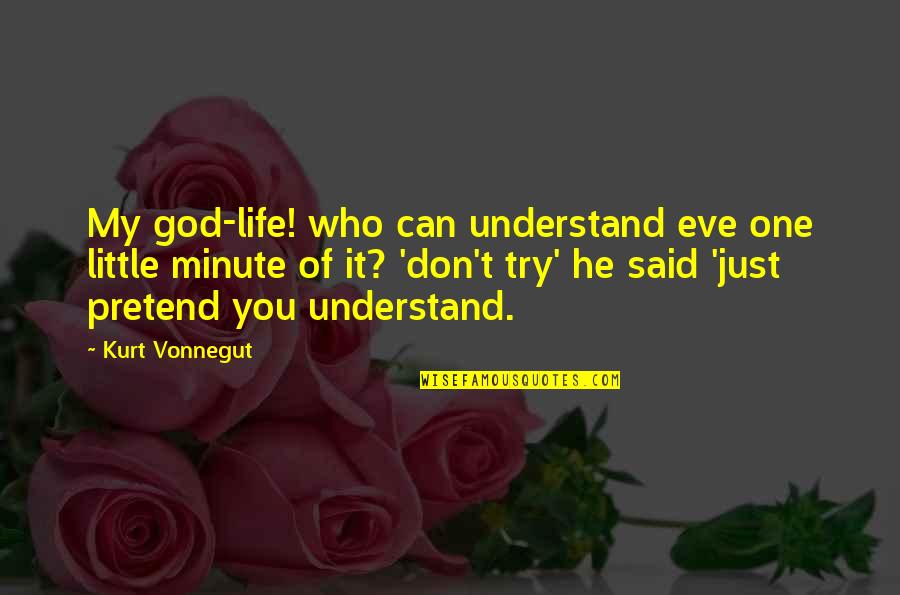 My god-life! who can understand eve one little minute of it? 'don't try' he said 'just pretend you understand. —
Kurt Vonnegut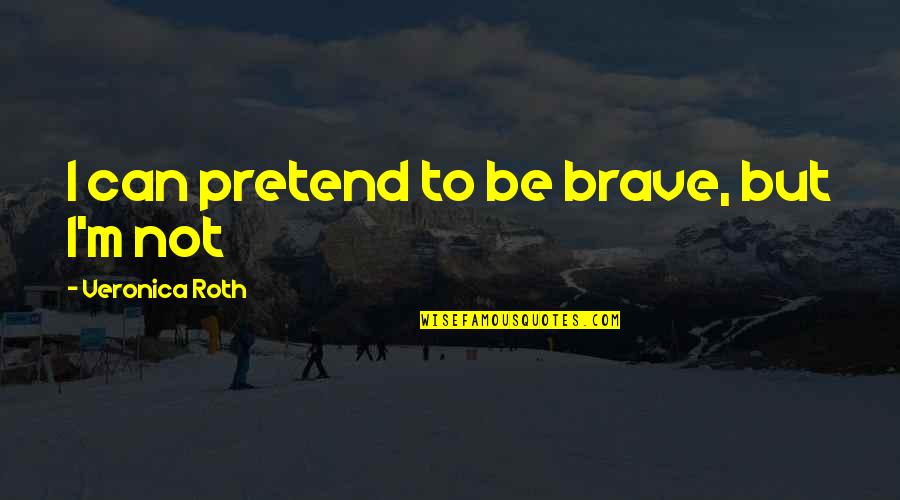 I can pretend to be brave, but I'm not —
Veronica Roth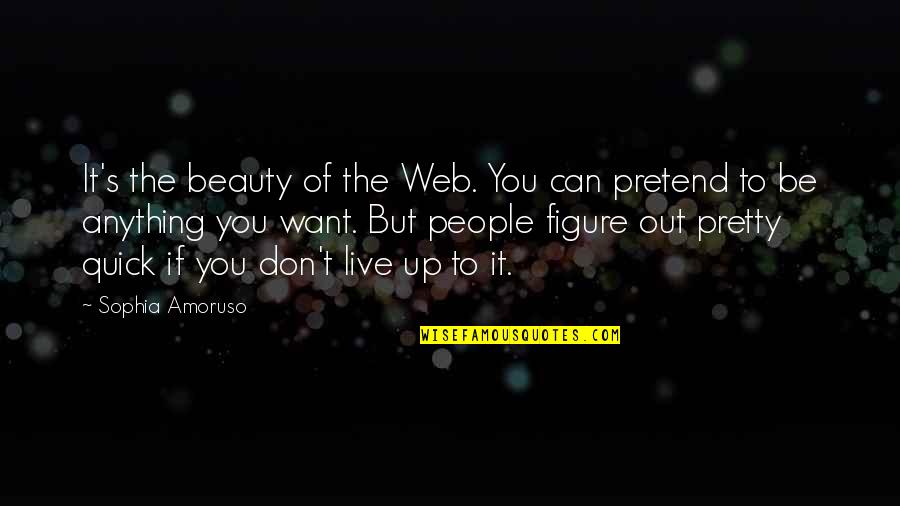 It's the beauty of the Web. You can pretend to be anything you want. But people figure out pretty quick if you don't live up to it. —
Sophia Amoruso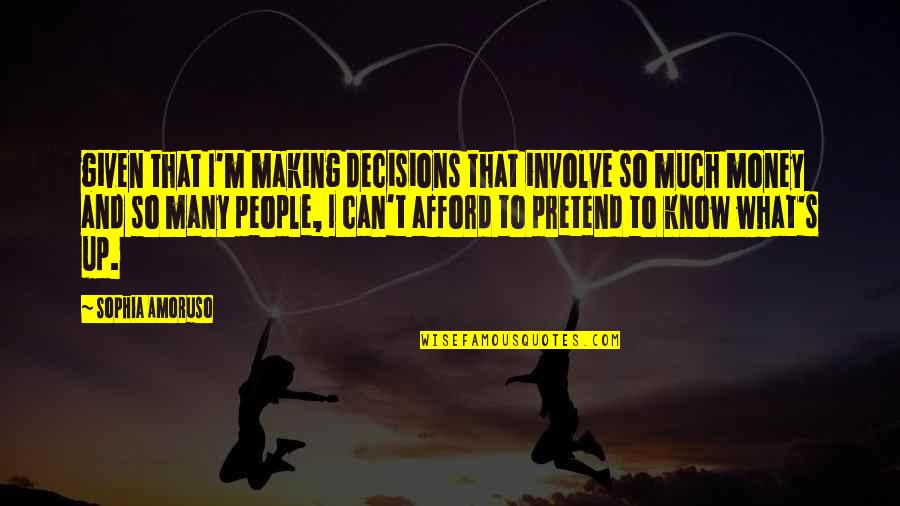 given that I'm making decisions that involve so much money and so many people, I can't afford to pretend to know what's up. —
Sophia Amoruso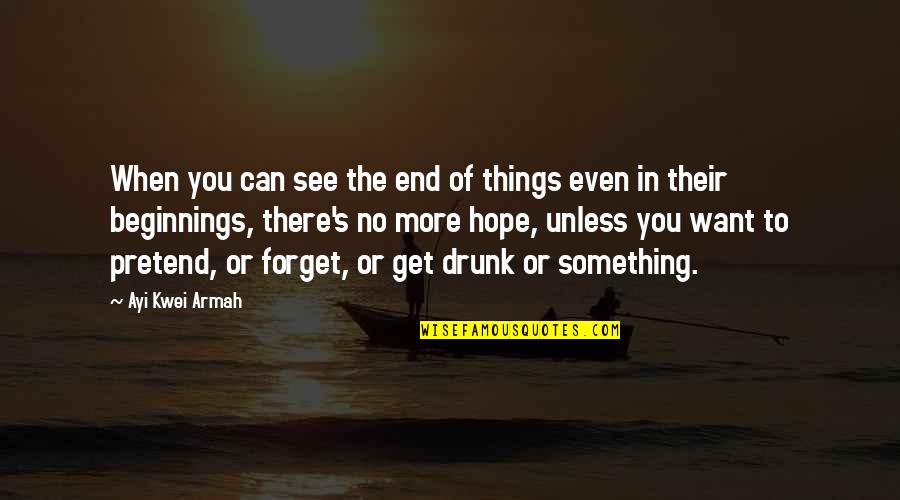 When you can see the end of things even in their beginnings, there's no more hope, unless you want to pretend, or forget, or get drunk or something. —
Ayi Kwei Armah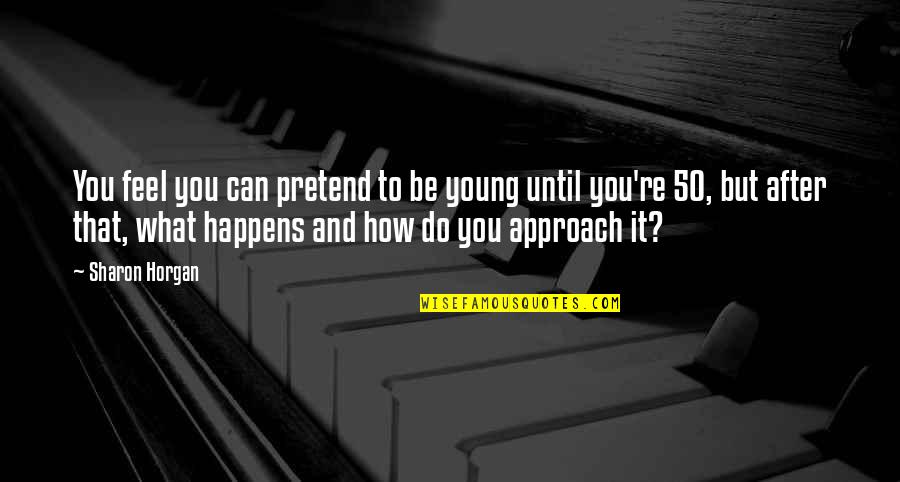 You feel you can pretend to be young until you're 50, but after that, what happens and how do you approach it? —
Sharon Horgan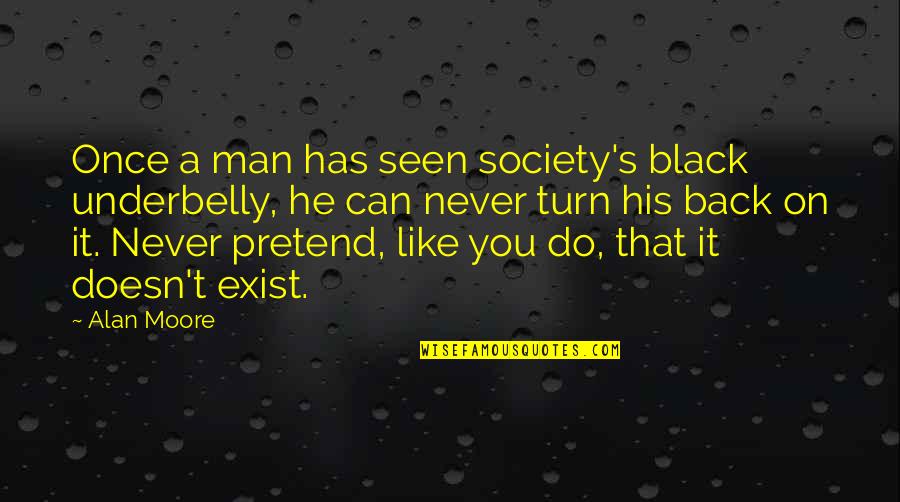 Once a man has seen society's black underbelly, he can never turn his back on it. Never pretend, like you do, that it doesn't exist. —
Alan Moore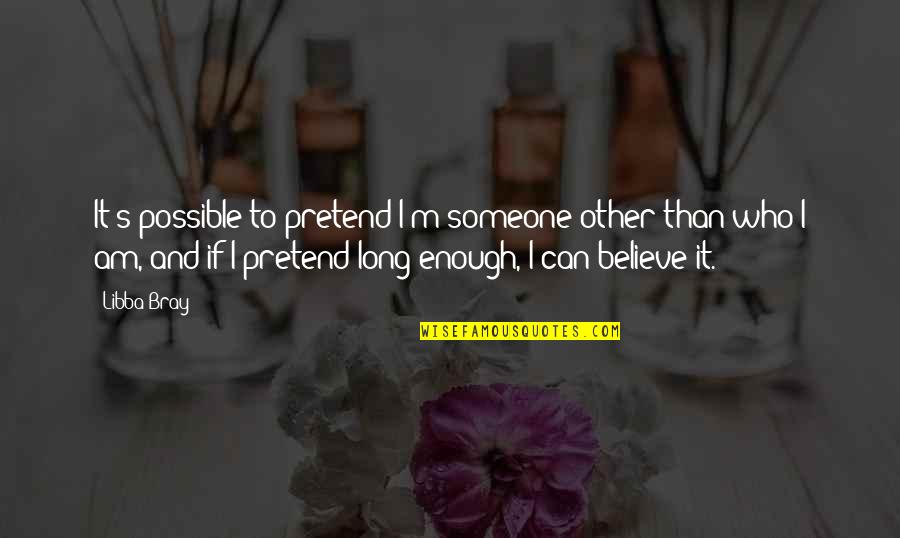 It's possible to pretend I'm someone other than who I am, and if I pretend long enough, I can believe it. —
Libba Bray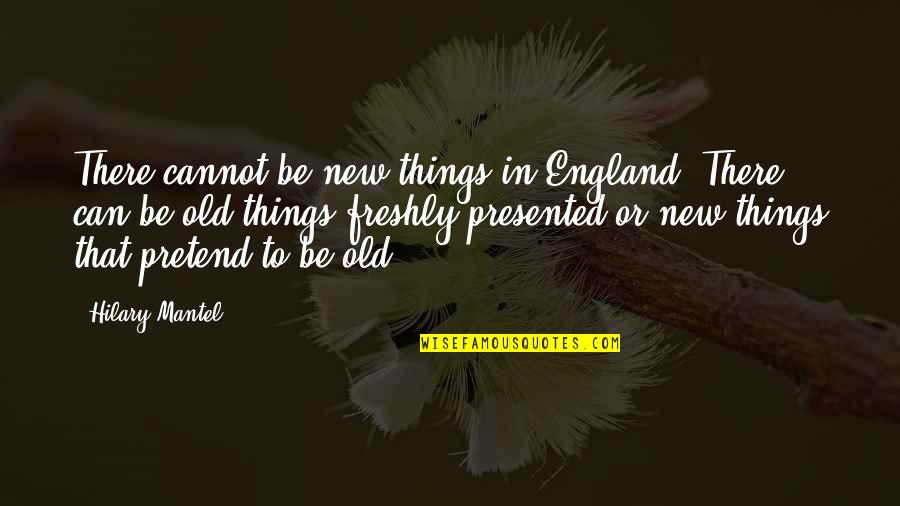 There cannot be new things in England. There can be old things freshly presented or new things that pretend to be old. —
Hilary Mantel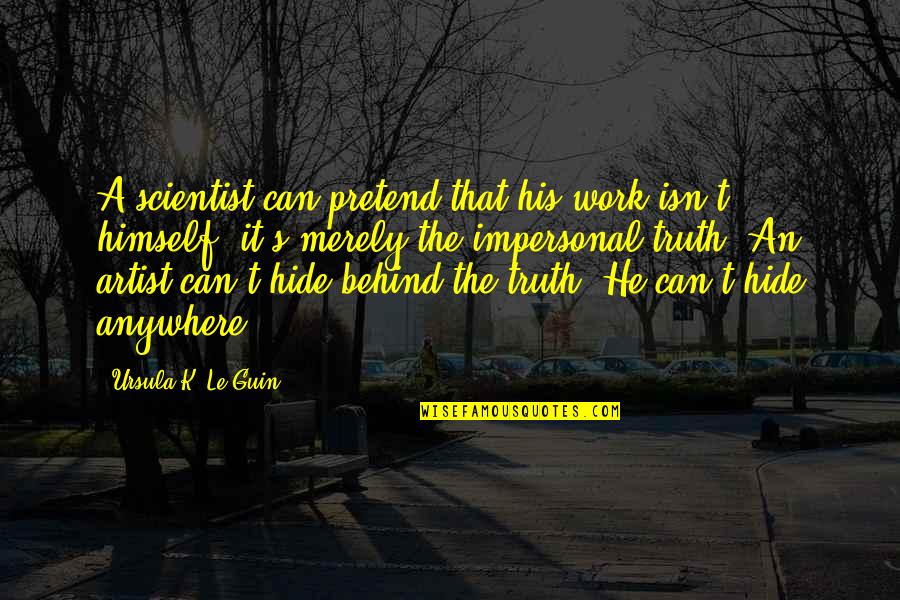 A scientist can pretend that his work isn't himself, it's merely the impersonal truth. An artist can't hide behind the truth. He can't hide anywhere. —
Ursula K. Le Guin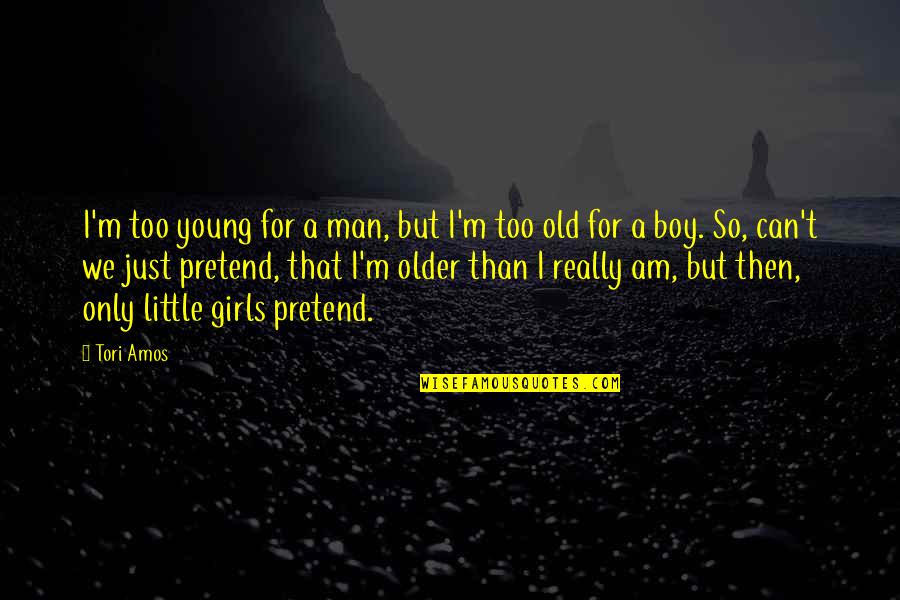 I'm too young for a man, but I'm too old for a boy. So, can't we just pretend, that I'm older than I really am, but then, only little girls pretend. —
Tori Amos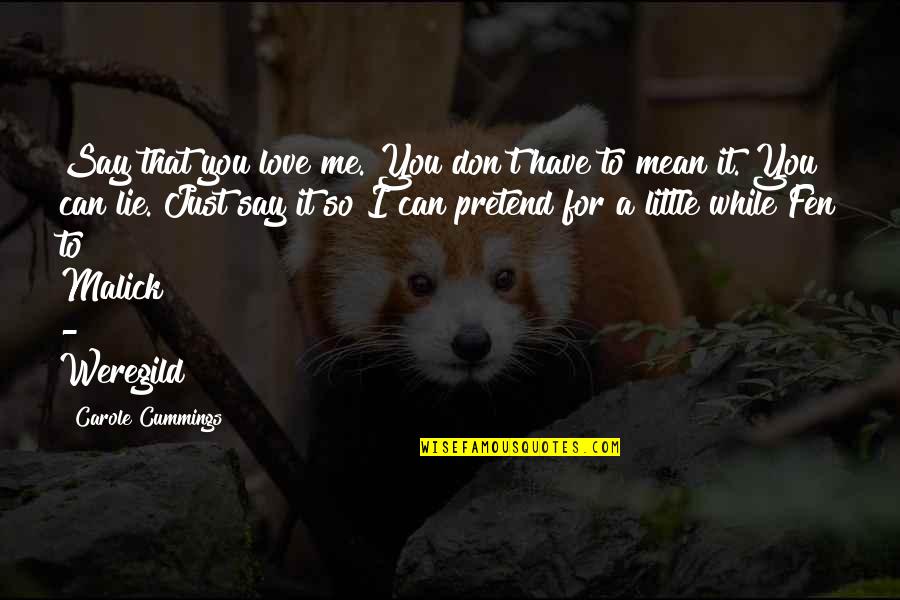 Say that you love me. You don't have to mean it. You can lie. Just say it so I can pretend for a little while
Fen to Malick - Weregild —
Carole Cummings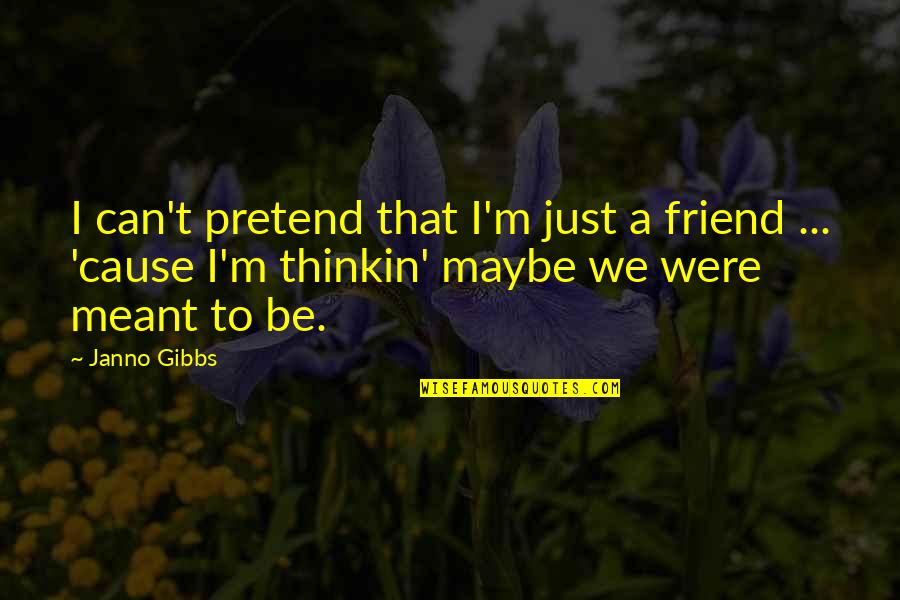 I can't pretend that I'm just a friend ... 'cause I'm thinkin' maybe we were meant to be. —
Janno Gibbs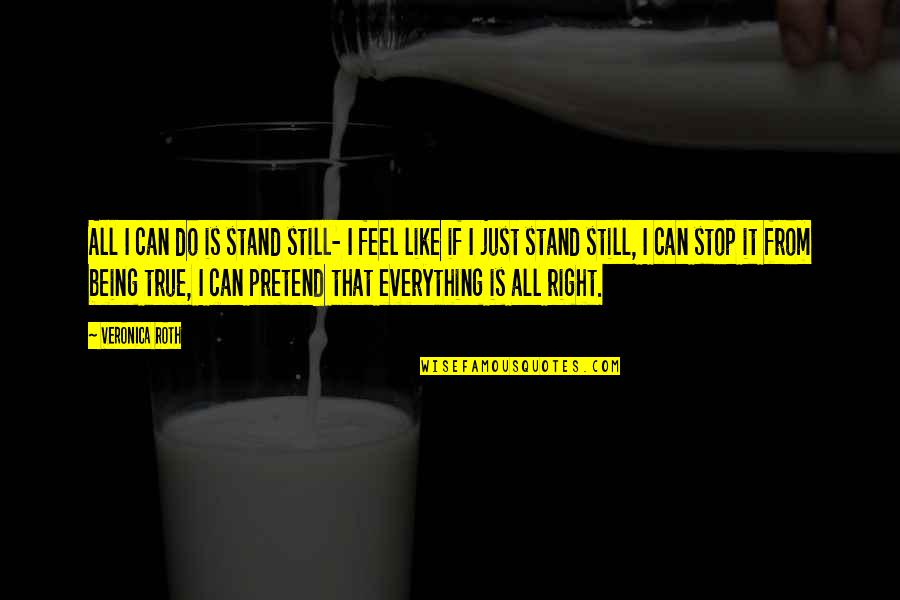 All I can do is stand still- I feel like if I just stand still, I can stop it from being true, I can pretend that everything is all right. —
Veronica Roth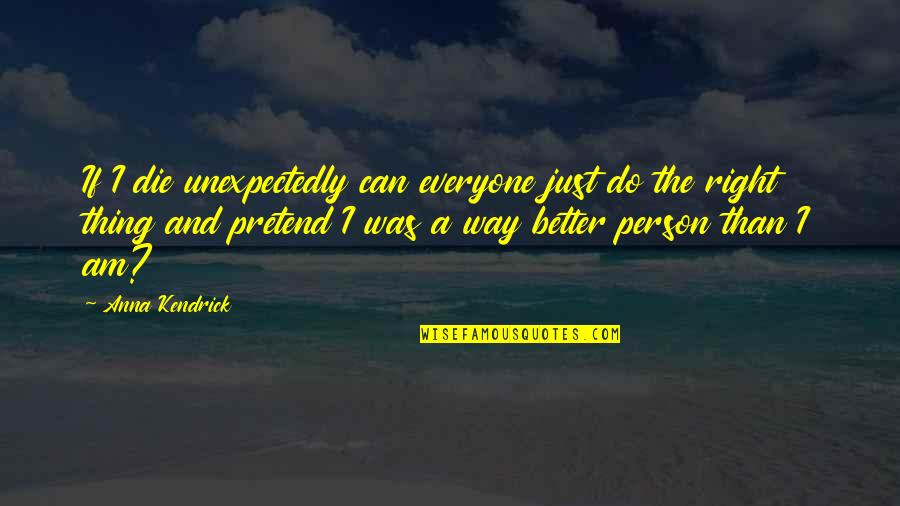 If I die unexpectedly can everyone just do the right thing and pretend I was a way better person than I am? —
Anna Kendrick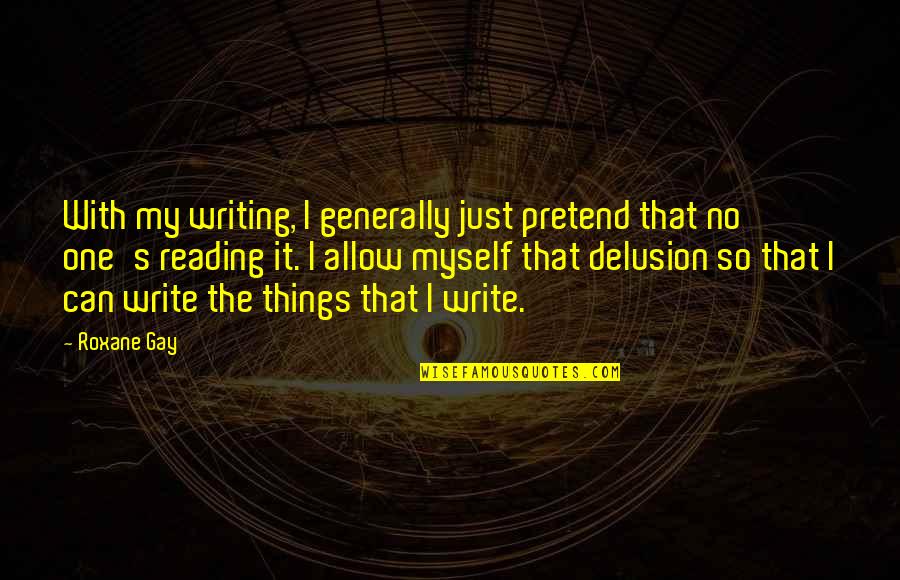 With my writing, I generally just pretend that no one's reading it. I allow myself that delusion so that I can write the things that I write. —
Roxane Gay