I Go My Own Way Quotes
Collection of top 23 famous quotes about I Go My Own Way
I Go My Own Way Quotes & Sayings
Happy to read and share the best inspirational I Go My Own Way quotes, sayings and quotations on Wise Famous Quotes.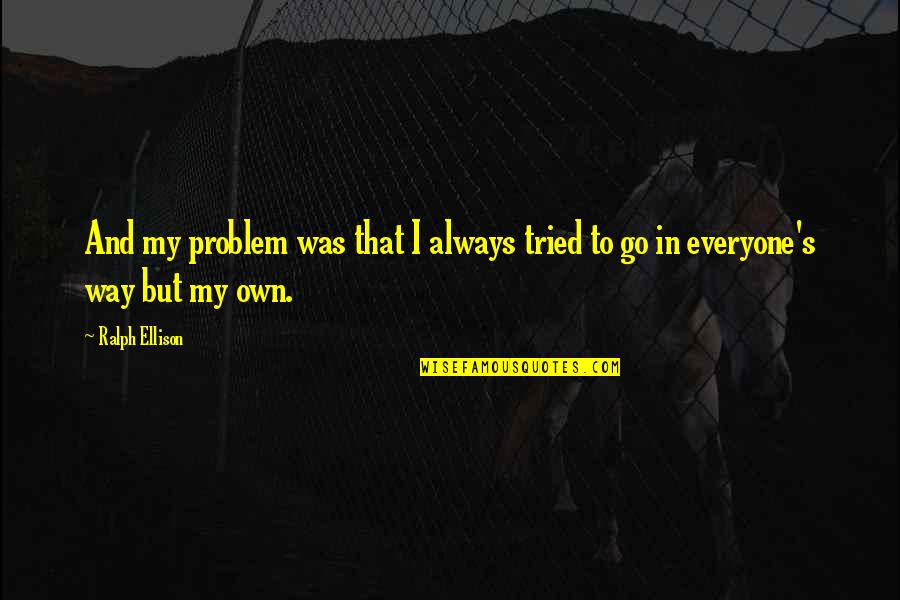 And my problem was that I always tried to go in everyone's way but my own.
—
Ralph Ellison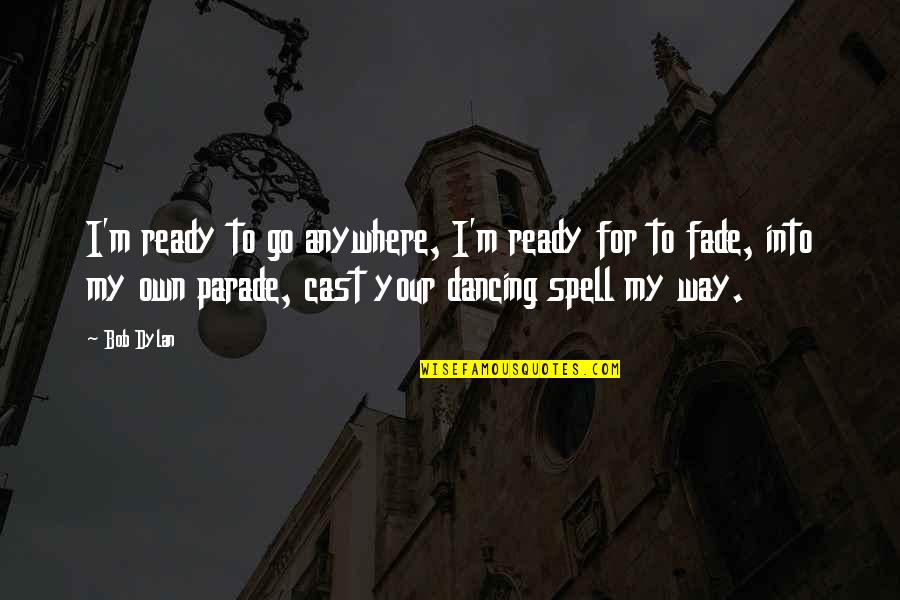 I'm ready to go anywhere, I'm ready for to fade, into my own parade, cast your dancing spell my way.
—
Bob Dylan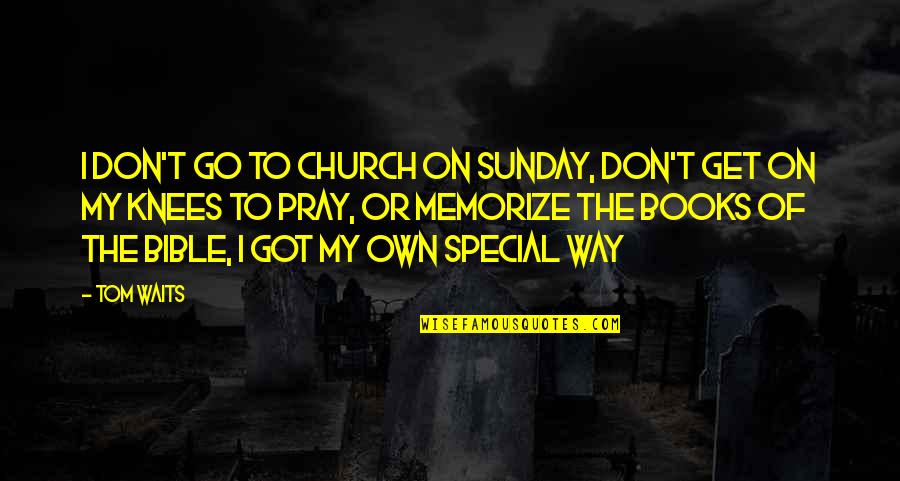 I don't go to church on Sunday, don't get on my knees to pray, or memorize the books of the Bible, I got my own special way
—
Tom Waits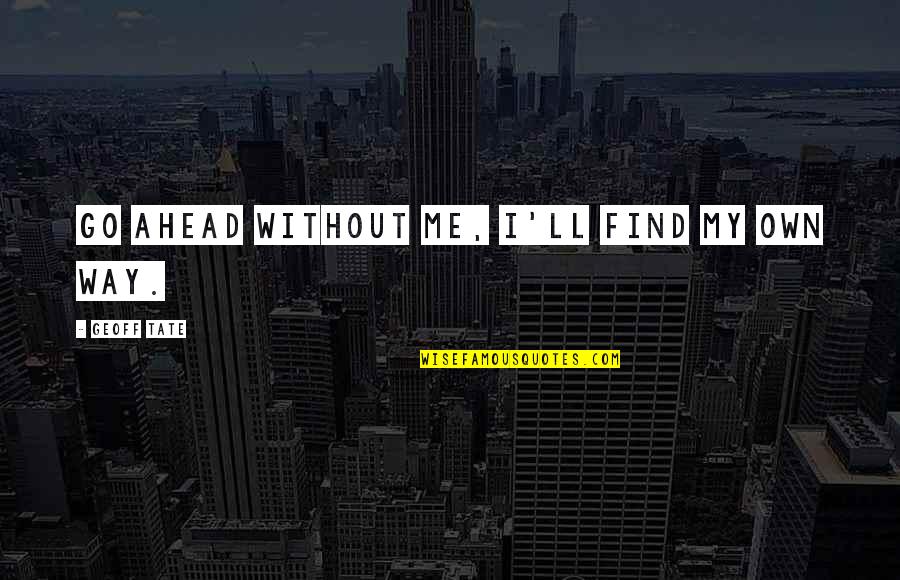 Go ahead without me, I'll find my own way.
—
Geoff Tate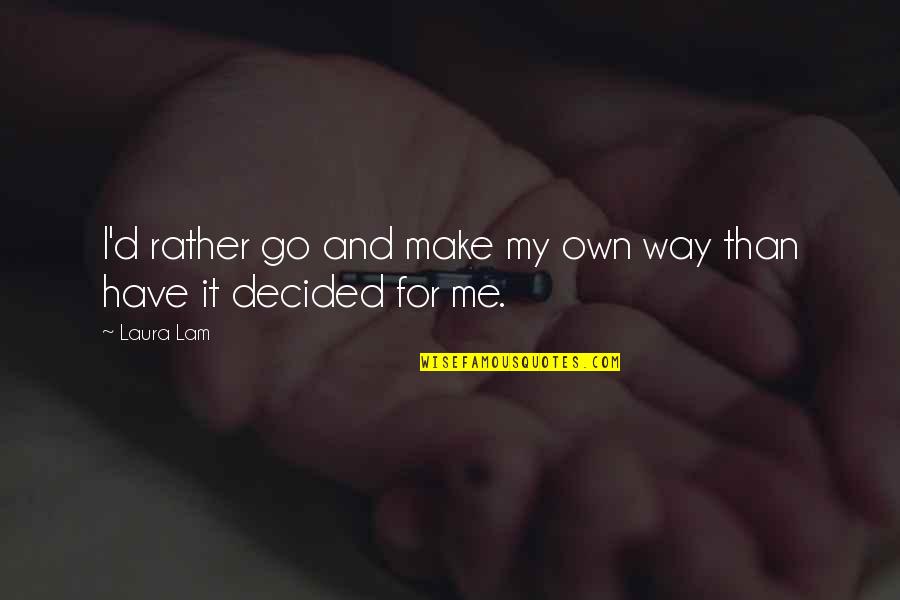 I'd rather go and make my own way than have it decided for me. —
Laura Lam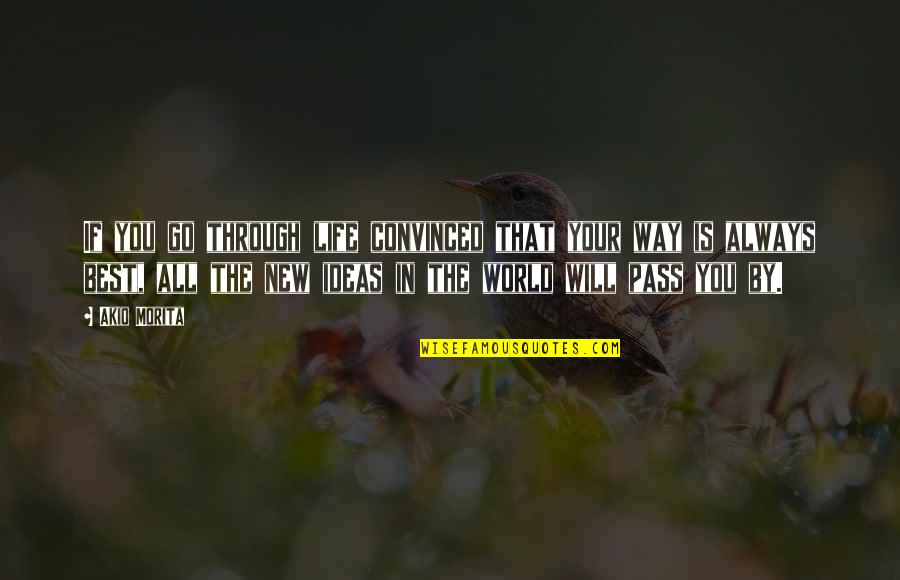 If you go through life convinced that your way is always best, all the new ideas in the world will pass you by. —
Akio Morita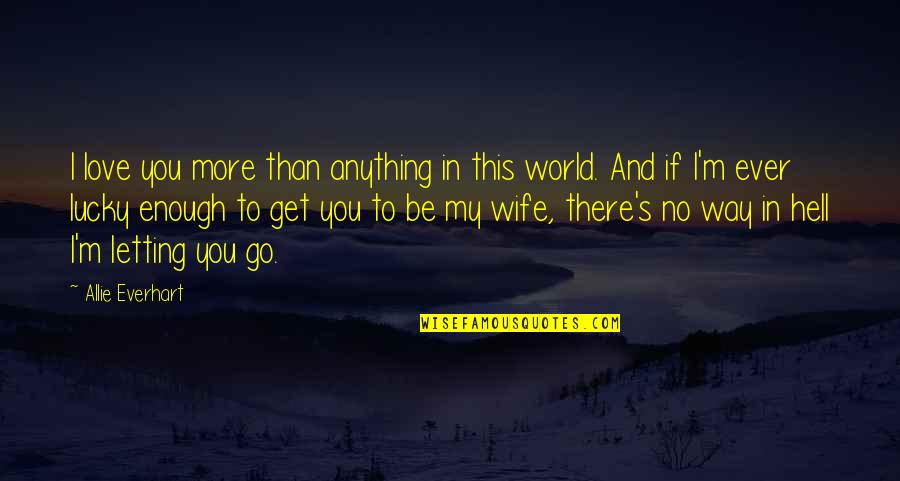 I love you more than anything in this world. And if I'm ever lucky enough to get you to be my wife, there's no way in hell I'm letting you go. —
Allie Everhart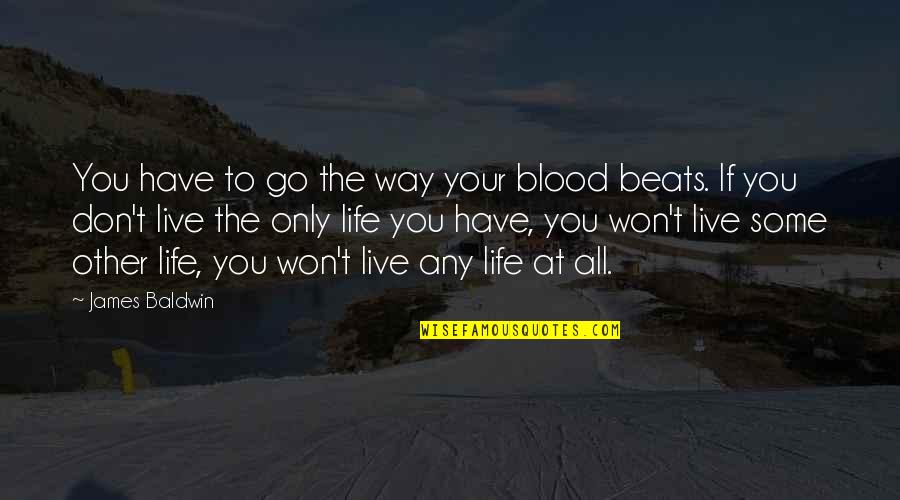 You have to go the way your blood beats. If you don't live the only life you have, you won't live some other life, you won't live any life at all. —
James Baldwin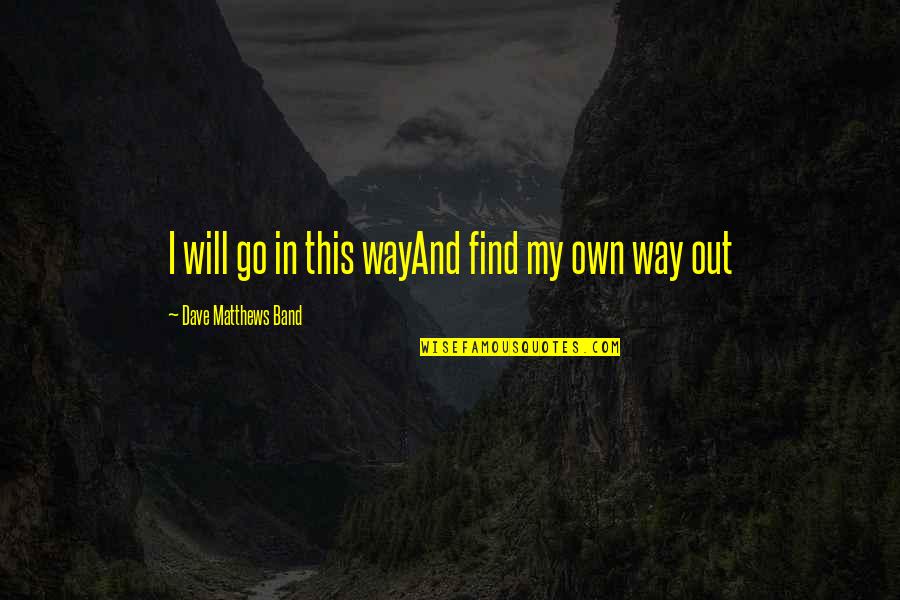 I will go in this way
And find my own way out —
Dave Matthews Band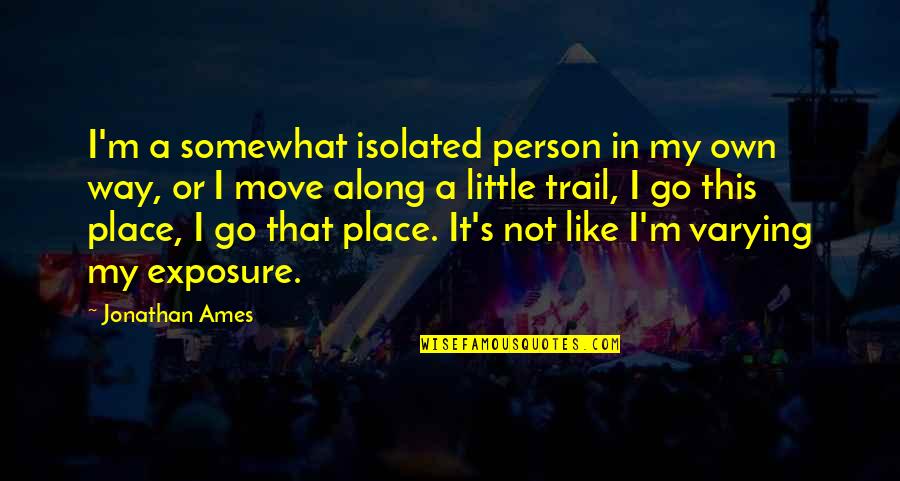 I'm a somewhat isolated person in my own way, or I move along a little trail, I go this place, I go that place. It's not like I'm varying my exposure. —
Jonathan Ames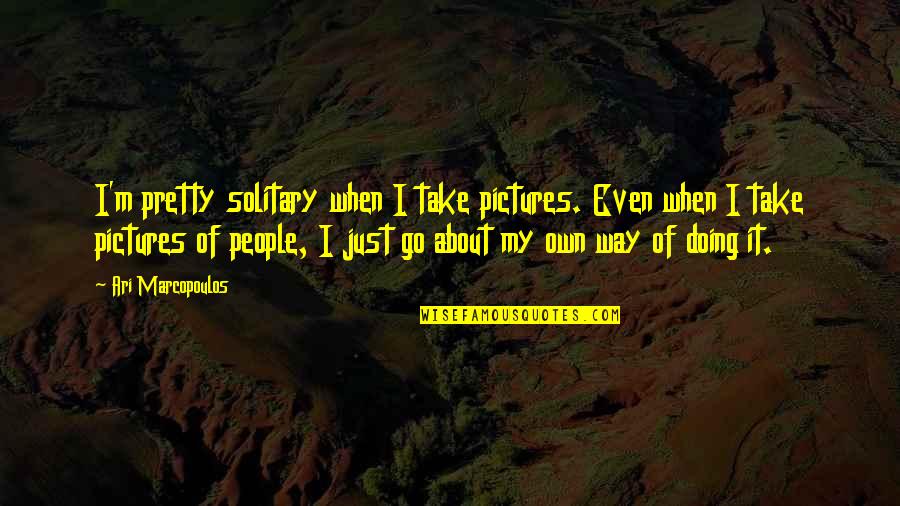 I'm pretty solitary when I take pictures. Even when I take pictures of people, I just go about my own way of doing it. —
Ari Marcopoulos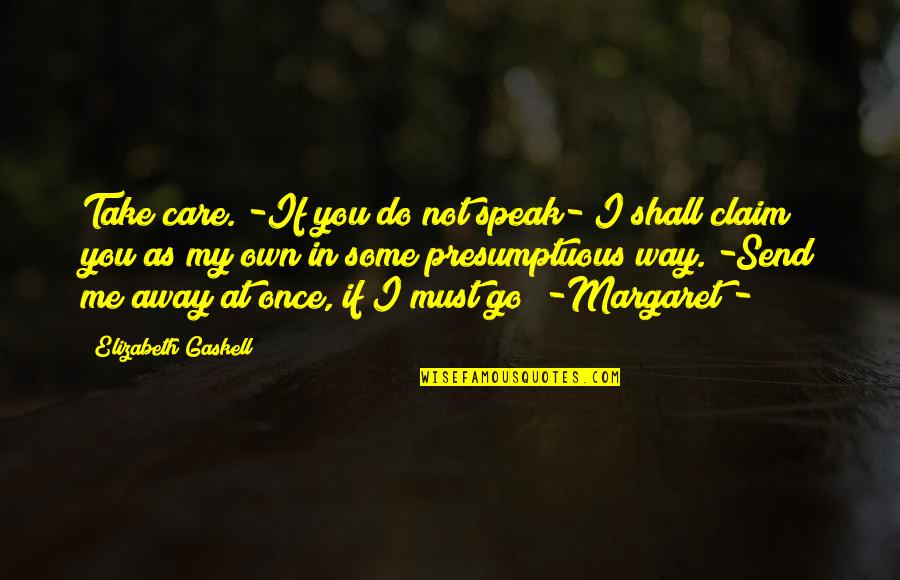 Take care. -If you do not speak- I shall claim you as my own in some presumptuous way. -Send me away at once, if I must go; -Margaret!- —
Elizabeth Gaskell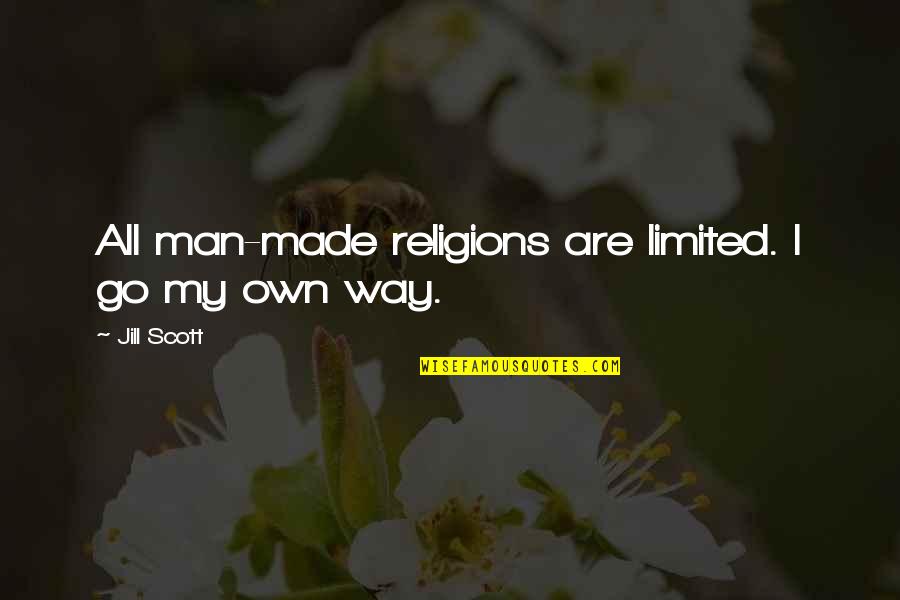 All man-made religions are limited.
I go my own way
. —
Jill Scott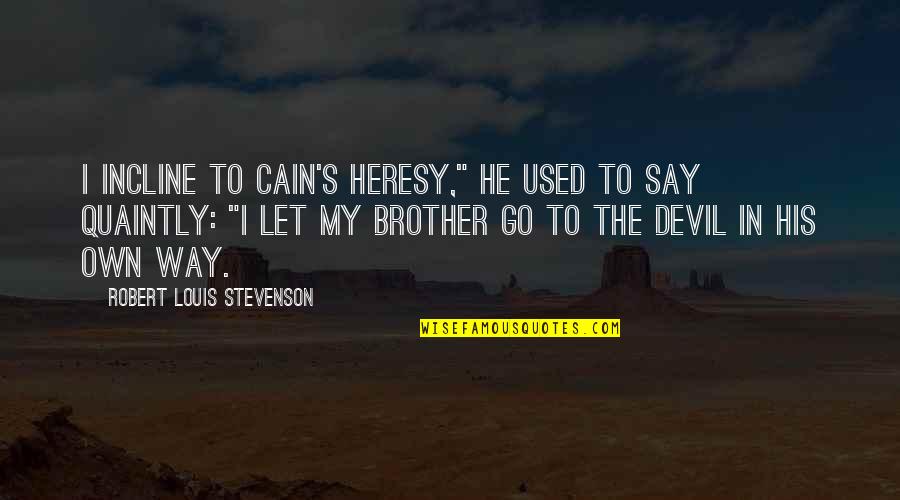 I incline to Cain's heresy," he used to say quaintly: "I let my brother go to the devil in his own way. —
Robert Louis Stevenson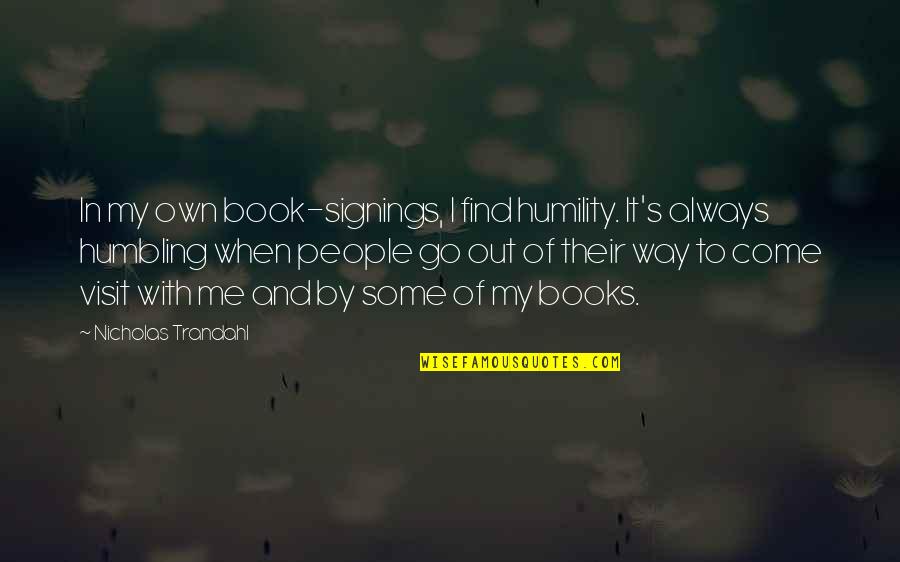 In my own book-signings, I find humility. It's always humbling when people go out of their way to come visit with me and by some of my books. —
Nicholas Trandahl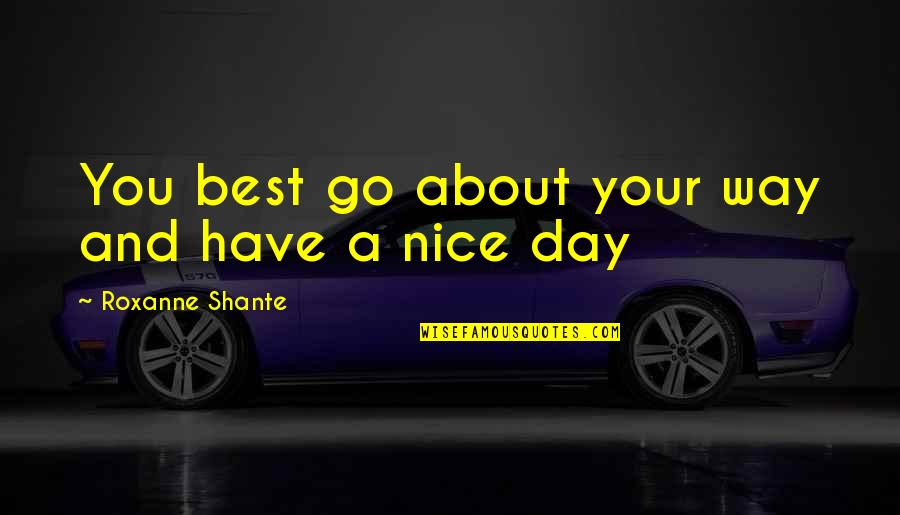 You best go about your way and have a nice day —
Roxanne Shante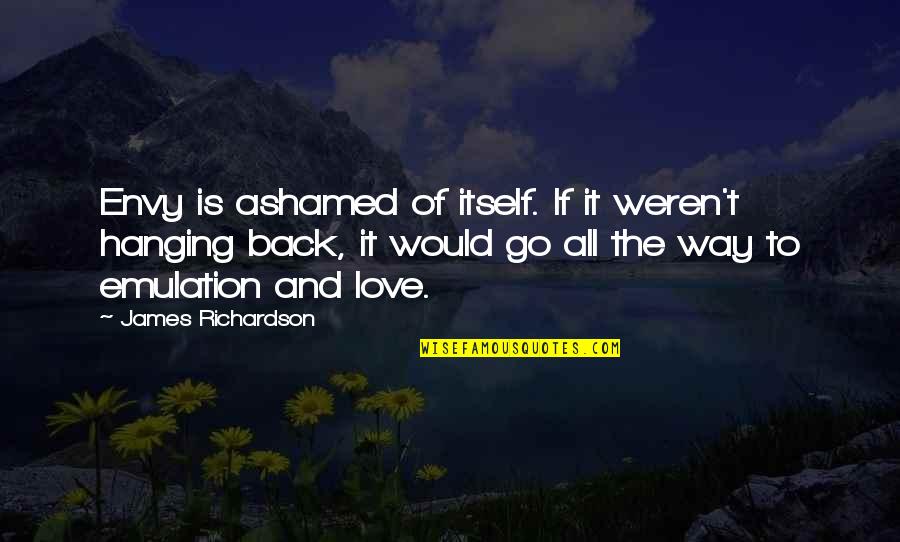 Envy is ashamed of itself. If it weren't hanging back, it would go all the way to emulation and love. —
James Richardson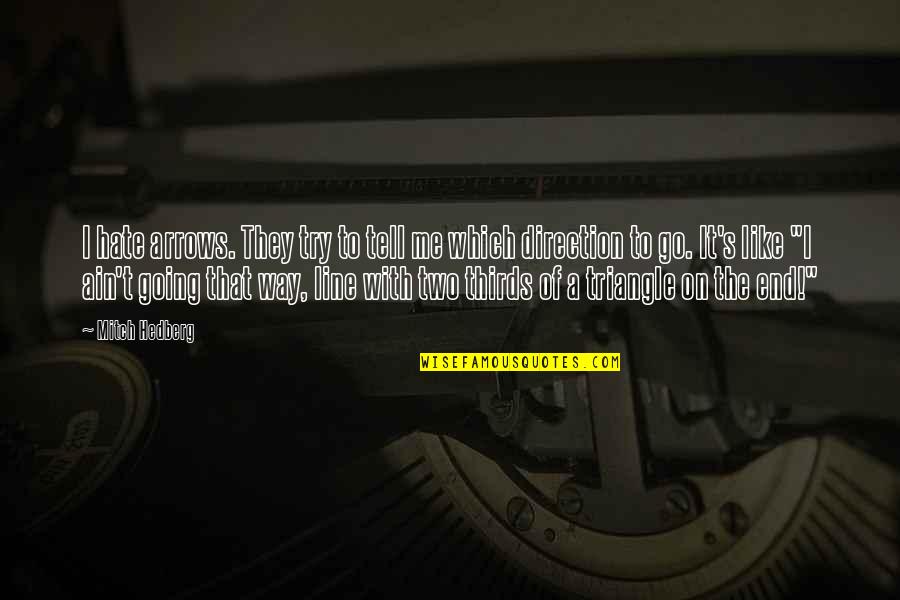 I hate arrows. They try to tell me which direction to go. It's like "I ain't going that way, line with two thirds of a triangle on the end!" —
Mitch Hedberg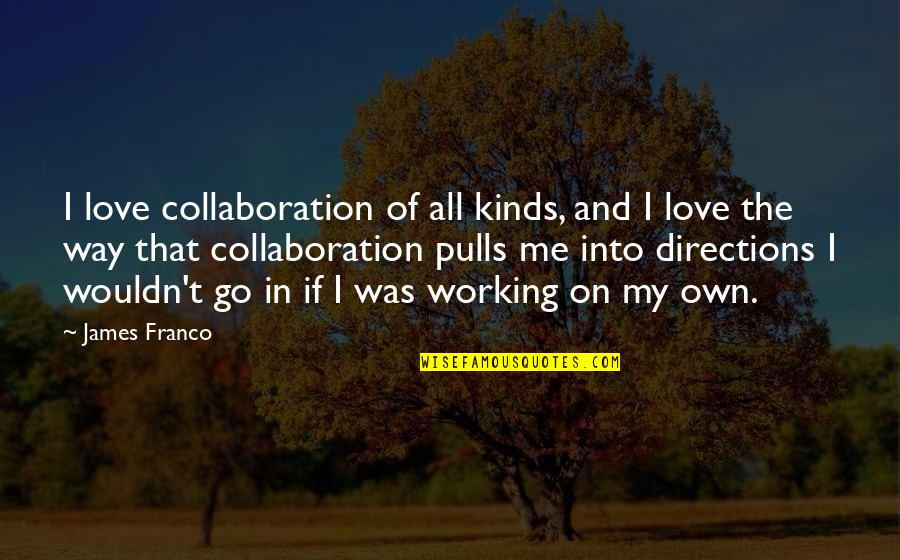 I love collaboration of all kinds, and I love the way that collaboration pulls me into directions I wouldn't go in if I was working on my own. —
James Franco