I Cry A Lot Quotes
Collection of top 32 famous quotes about I Cry A Lot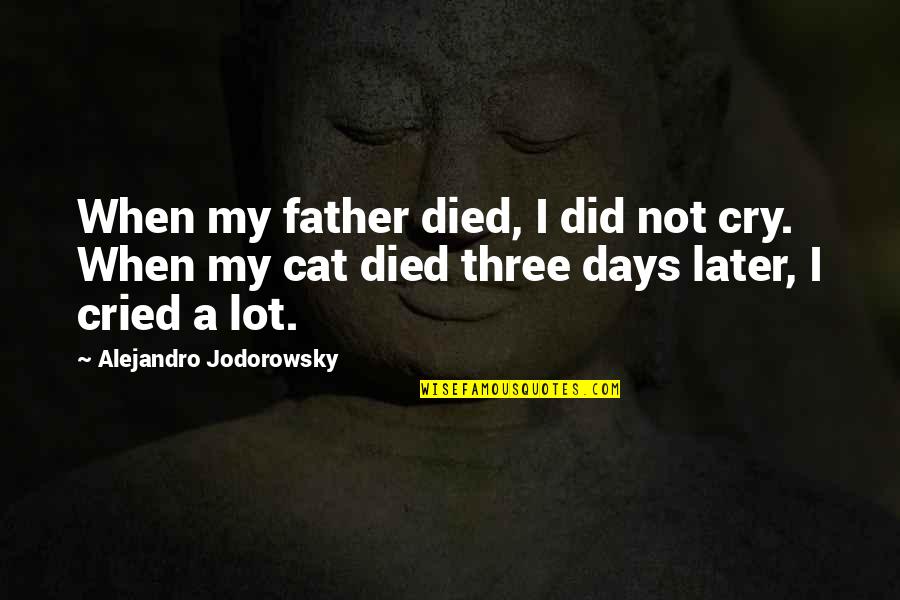 When my father died, I did not cry. When my cat died three days later, I cried a lot.
—
Alejandro Jodorowsky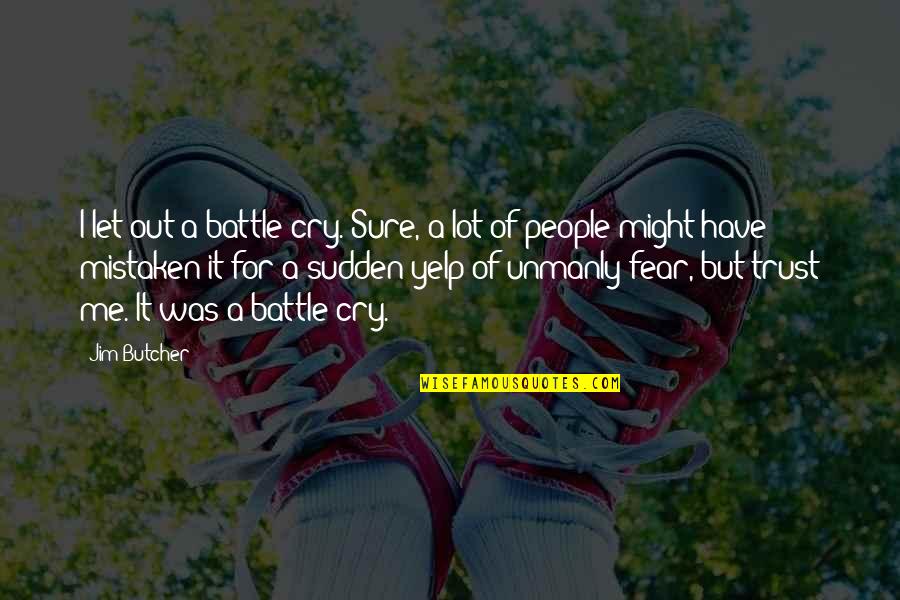 I let out a battle cry. Sure, a lot of people might have mistaken it for a sudden yelp of unmanly fear, but trust me. It was a battle cry.
—
Jim Butcher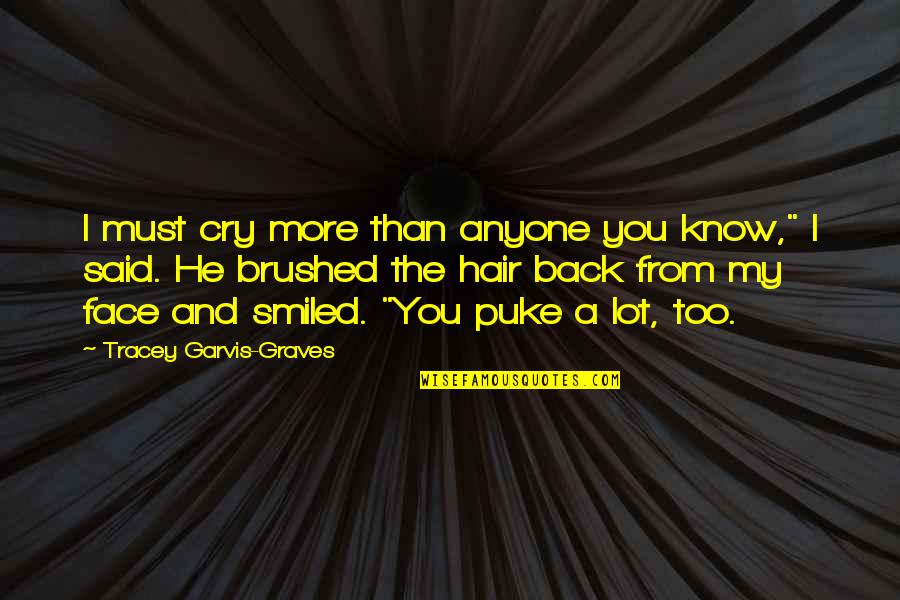 I must cry more than anyone you know," I said. He brushed the hair back from my face and smiled. "You puke a lot, too.
—
Tracey Garvis-Graves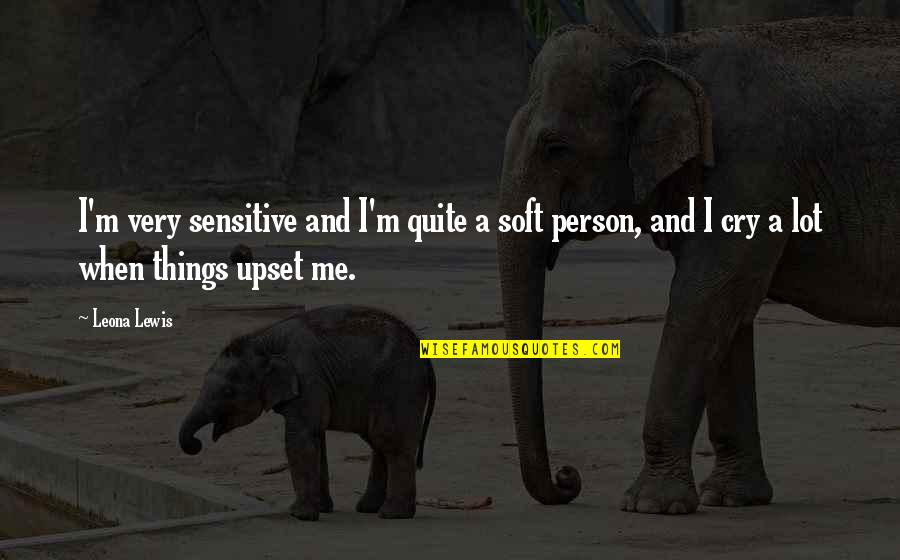 I'm very sensitive and I'm quite a soft person, and
I cry a lot
when things upset me. —
Leona Lewis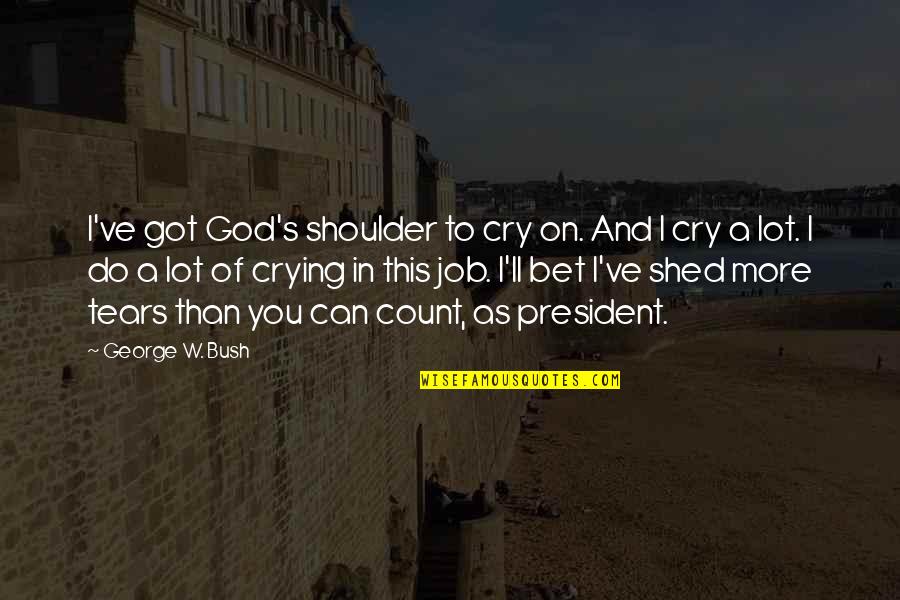 I've got God's shoulder to cry on. And
I cry a lot
. I do a lot of crying in this job. I'll bet I've shed more tears than you can count, as president. —
George W. Bush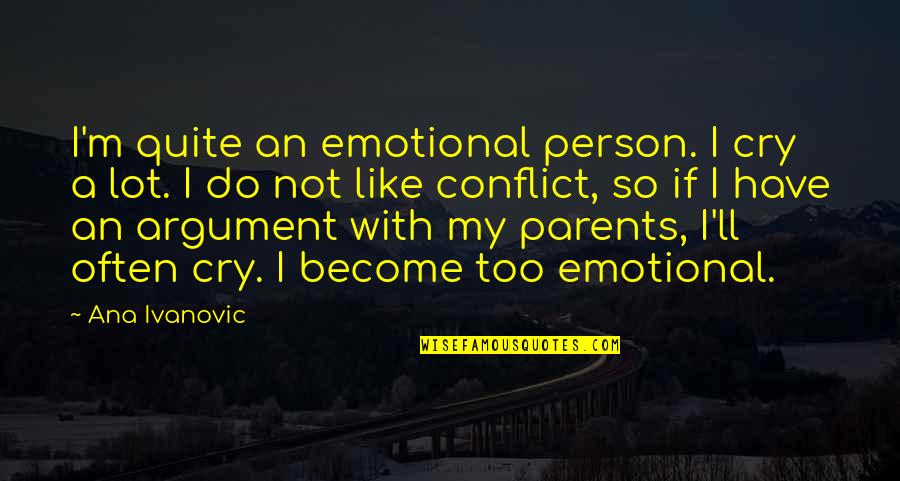 I'm quite an emotional person.
I cry a lot
. I do not like conflict, so if I have an argument with my parents, I'll often cry. I become too emotional. —
Ana Ivanovic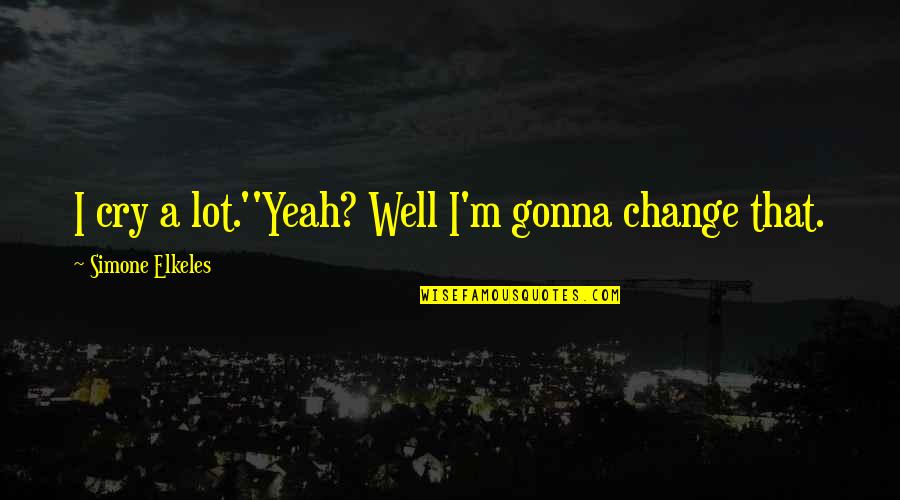 I cry a lot
.'
'Yeah? Well I'm gonna change that. —
Simone Elkeles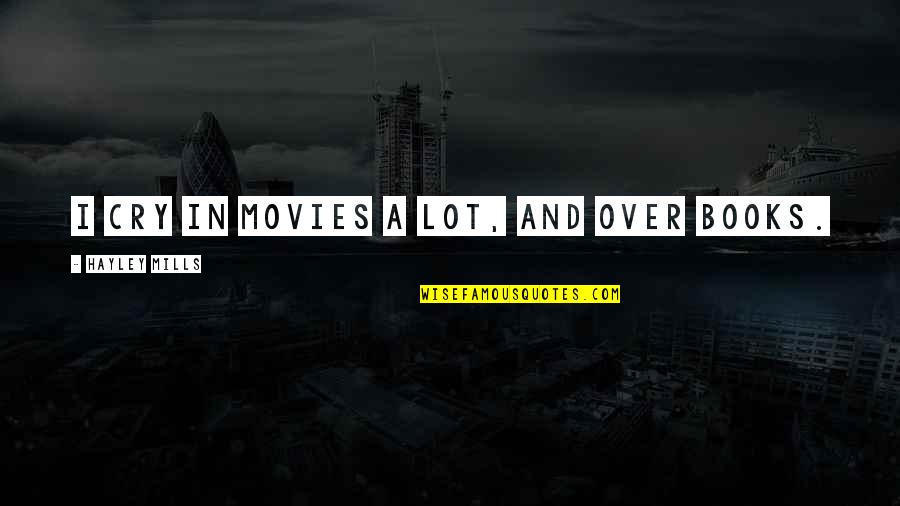 I cry in movies a lot, and over books. —
Hayley Mills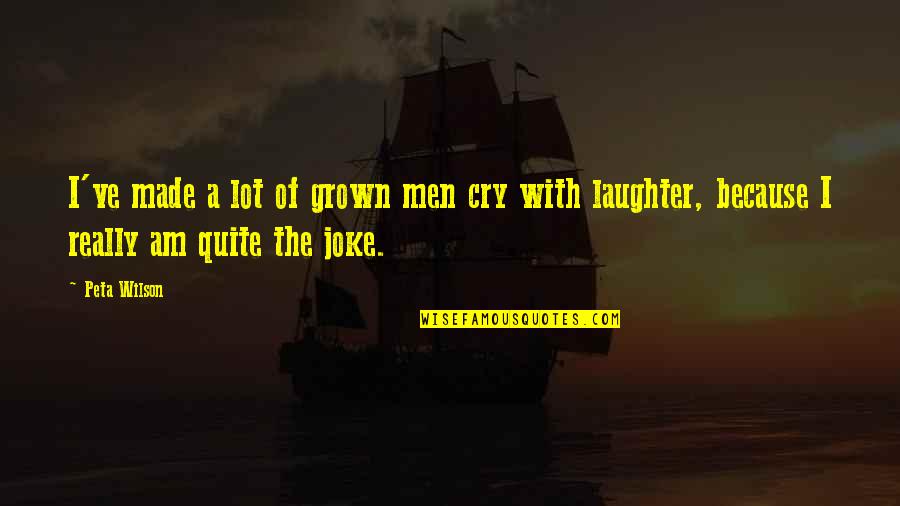 I've made a lot of grown men cry with laughter, because I really am quite the joke. —
Peta Wilson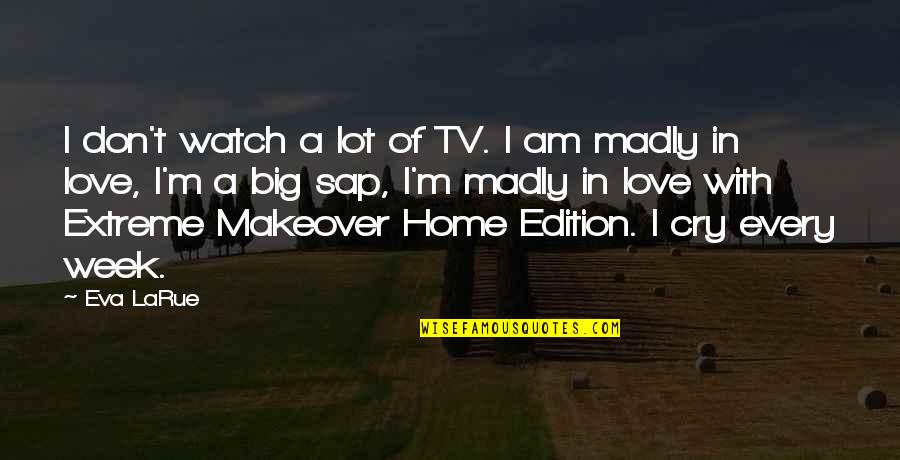 I don't watch a lot of TV. I am madly in love, I'm a big sap, I'm madly in love with Extreme Makeover Home Edition. I cry every week. —
Eva LaRue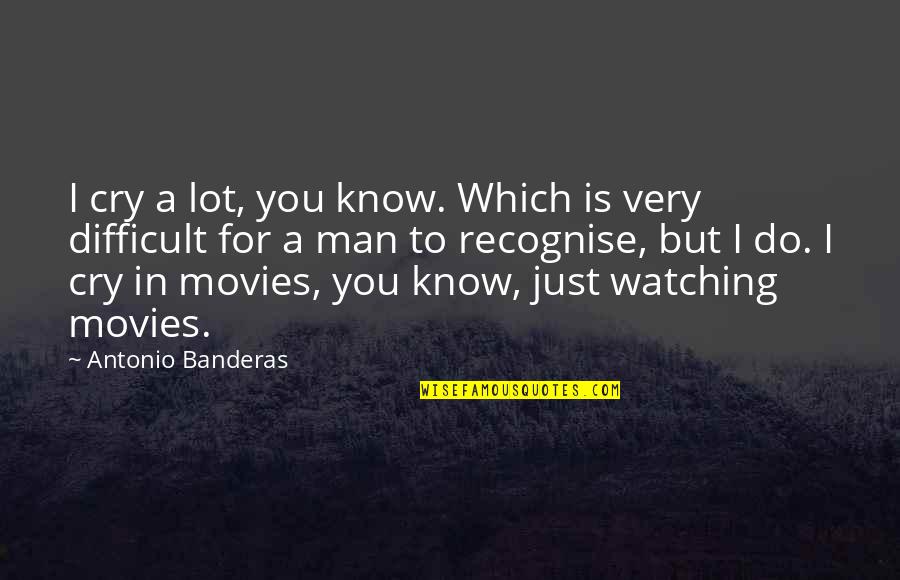 I cry a lot
, you know. Which is very difficult for a man to recognise, but I do. I cry in movies, you know, just watching movies. —
Antonio Banderas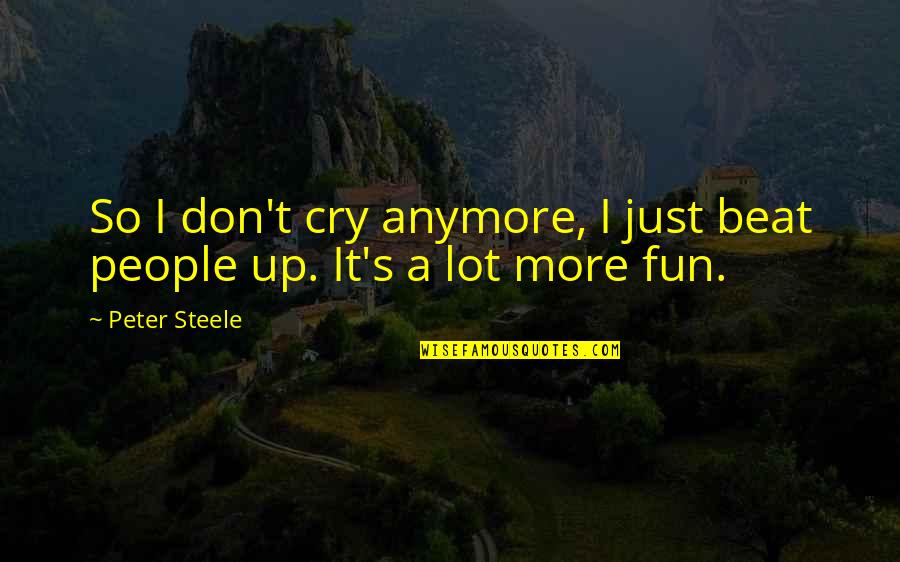 So I don't cry anymore, I just beat people up. It's a lot more fun. —
Peter Steele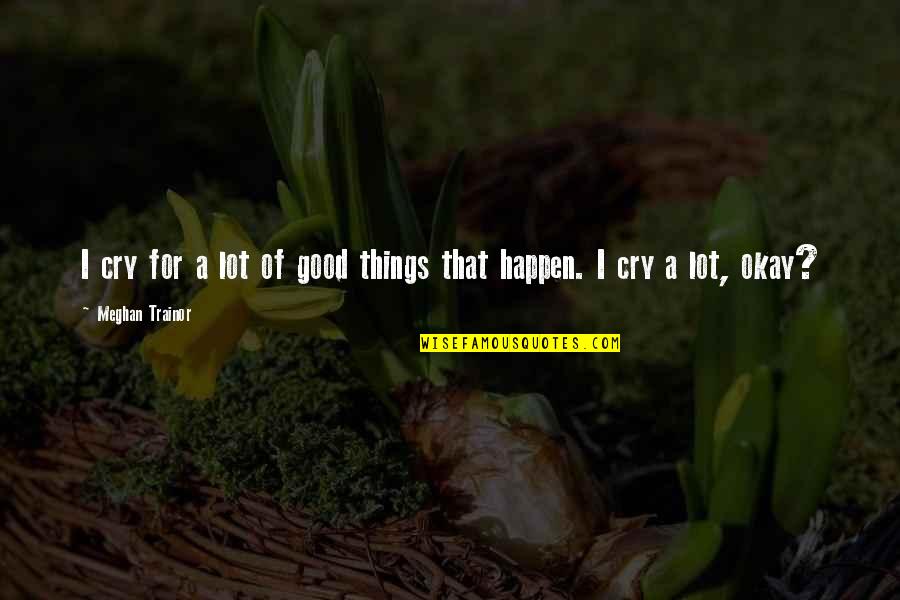 I cry for a lot of good things that happen.
I cry a lot
, okay? —
Meghan Trainor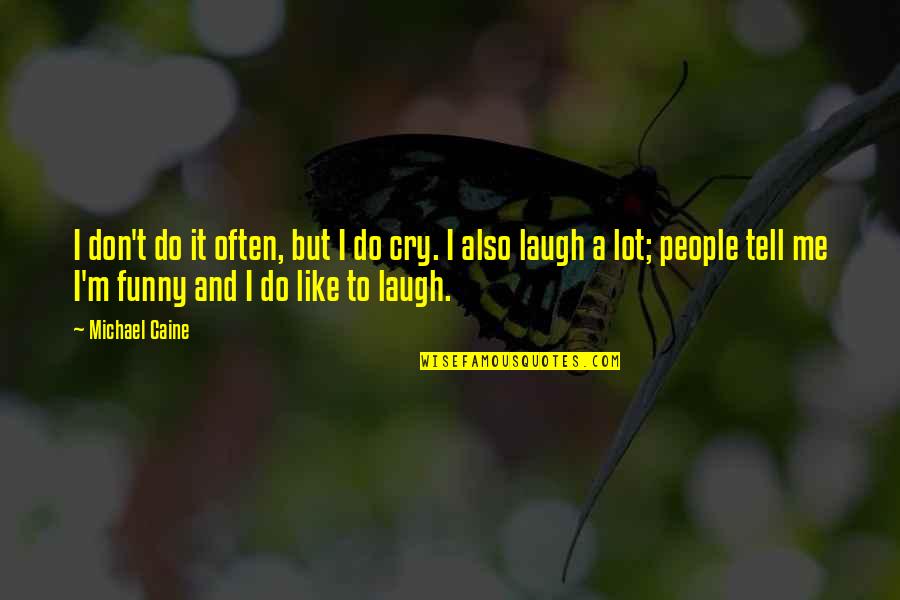 I don't do it often, but I do cry. I also laugh a lot; people tell me I'm funny and I do like to laugh. —
Michael Caine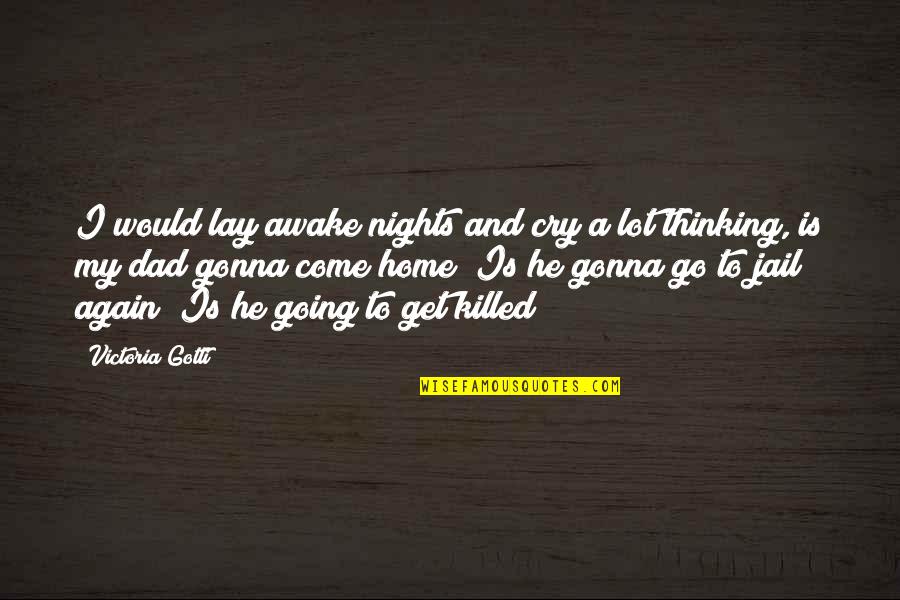 I would lay awake nights and cry a lot thinking, is my dad gonna come home? Is he gonna go to jail again? Is he going to get killed? —
Victoria Gotti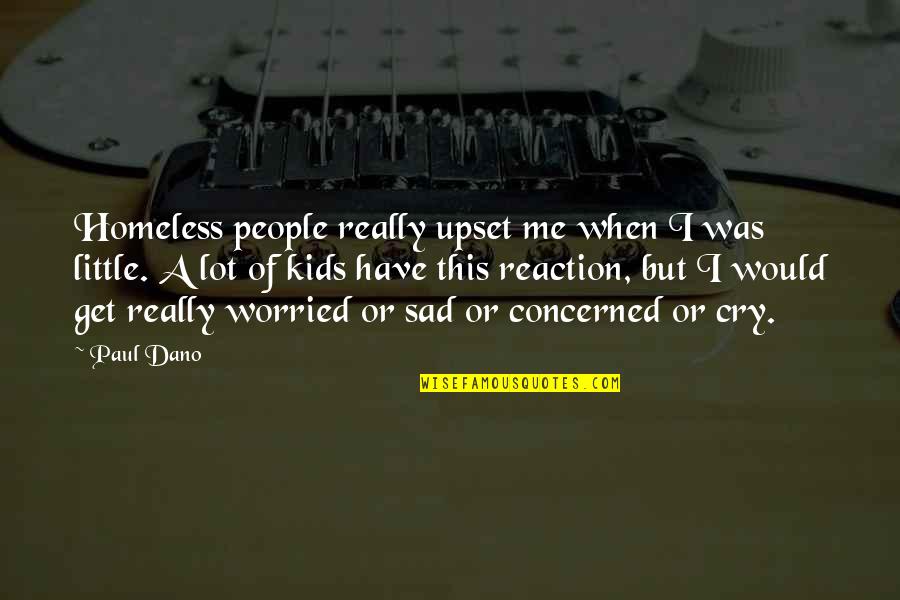 Homeless people really upset me when I was little. A lot of kids have this reaction, but I would get really worried or sad or concerned or cry. —
Paul Dano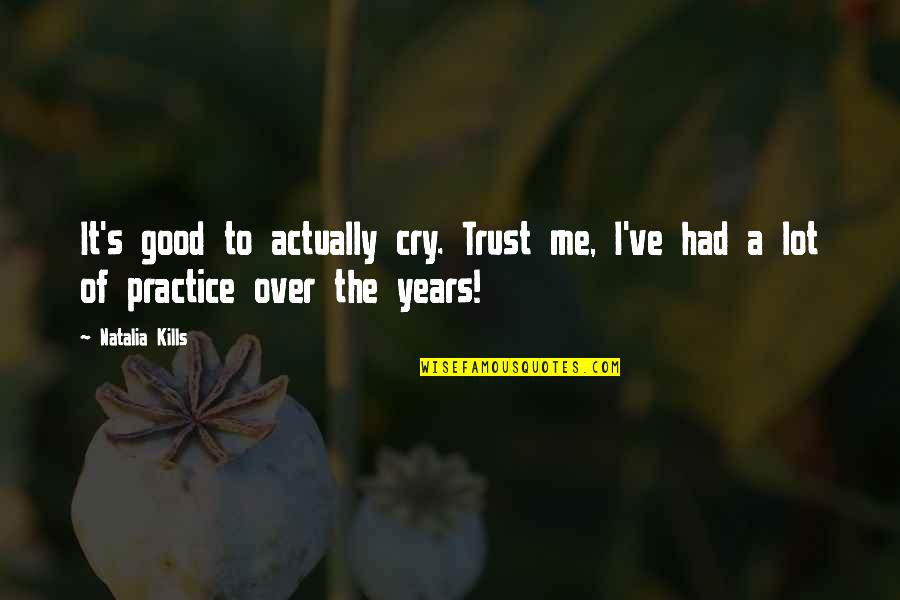 It's good to actually cry. Trust me, I've had a lot of practice over the years! —
Natalia Kills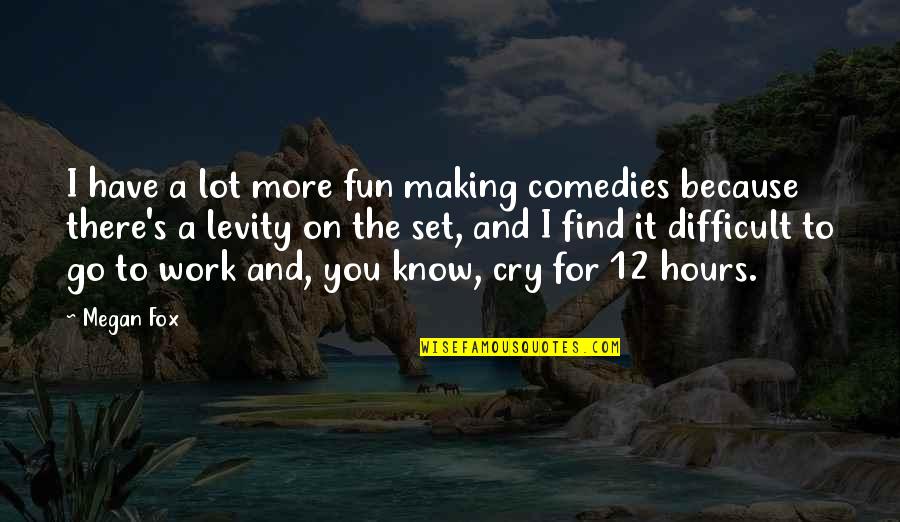 I have a lot more fun making comedies because there's a levity on the set, and I find it difficult to go to work and, you know, cry for 12 hours. —
Megan Fox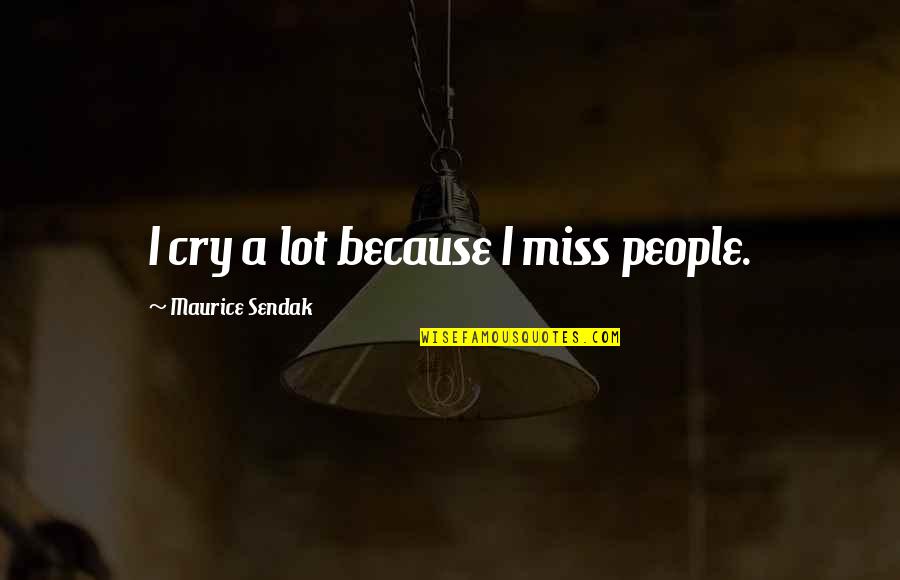 I cry a lot
because I miss people. —
Maurice Sendak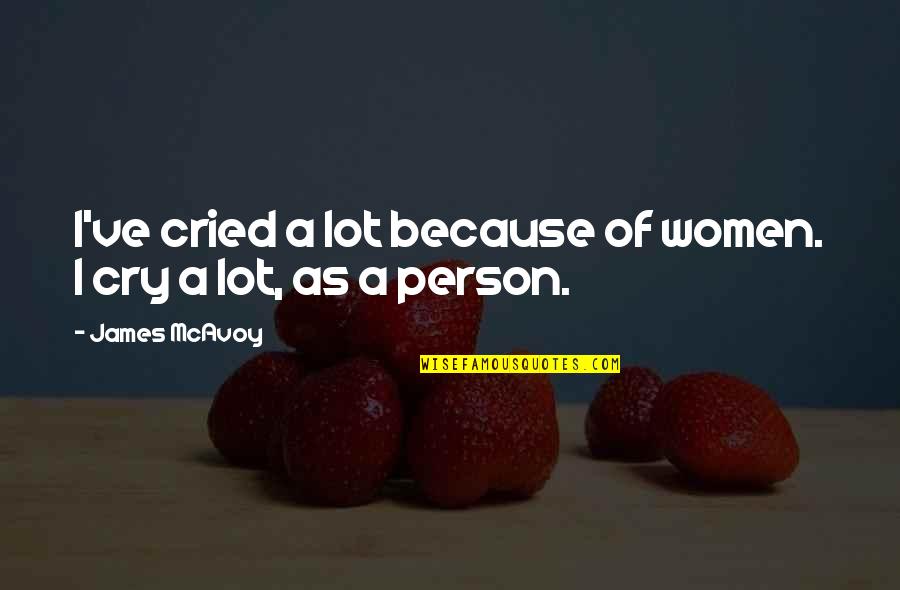 I've cried a lot because of women.
I cry a lot
, as a person. —
James McAvoy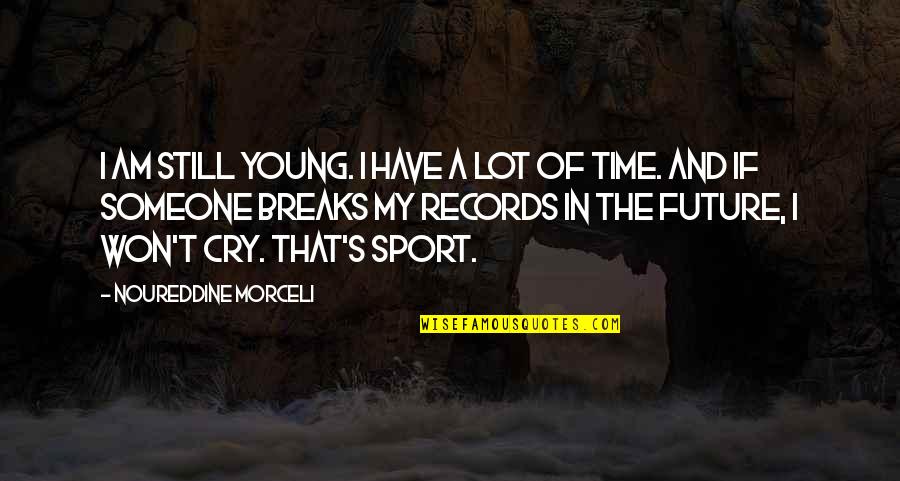 I am still young. I have a lot of time. And if someone breaks my records in the future, I won't cry. That's sport. —
Noureddine Morceli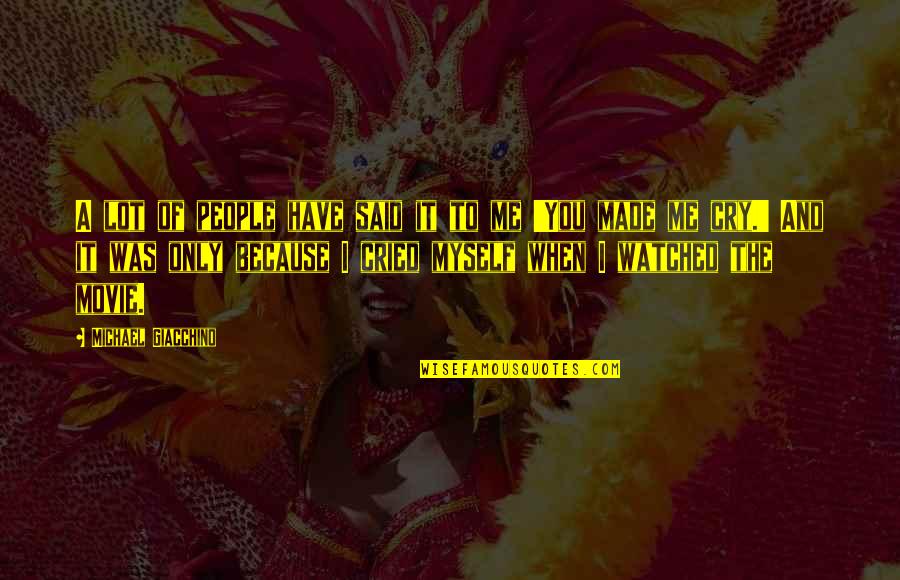 A lot of people have said it to me 'You made me cry.' And it was only because I cried myself when I watched the movie. —
Michael Giacchino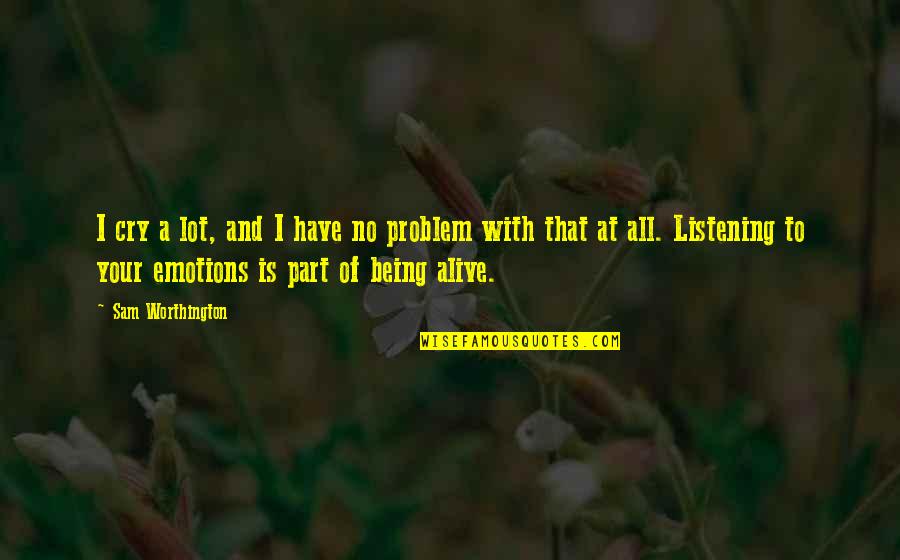 I cry a lot
, and I have no problem with that at all. Listening to your emotions is part of being alive. —
Sam Worthington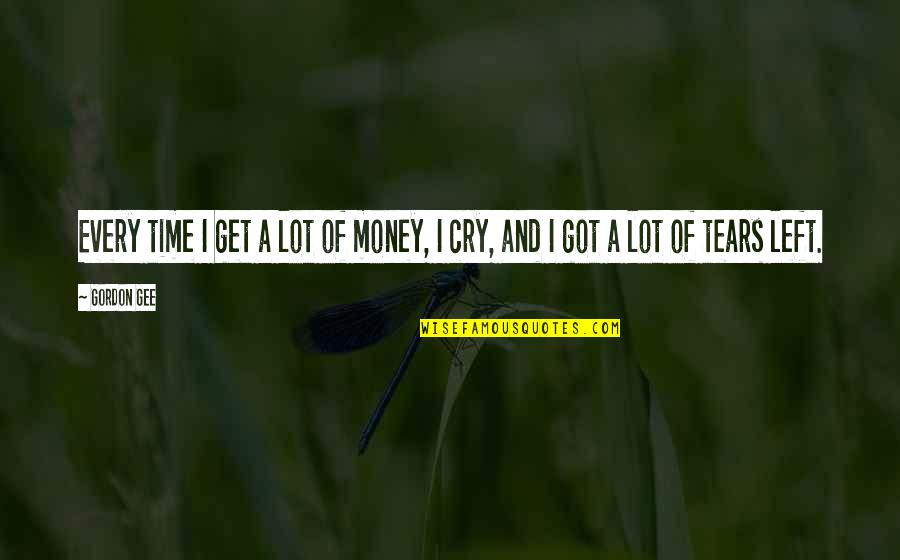 Every time I get a lot of money, I cry, and I got a lot of tears left. —
Gordon Gee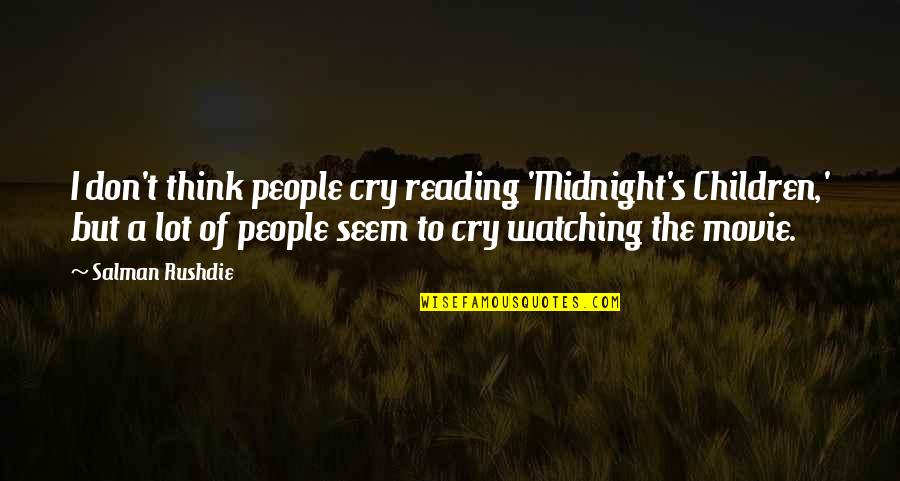 I don't think people cry reading 'Midnight's Children,' but a lot of people seem to cry watching the movie. —
Salman Rushdie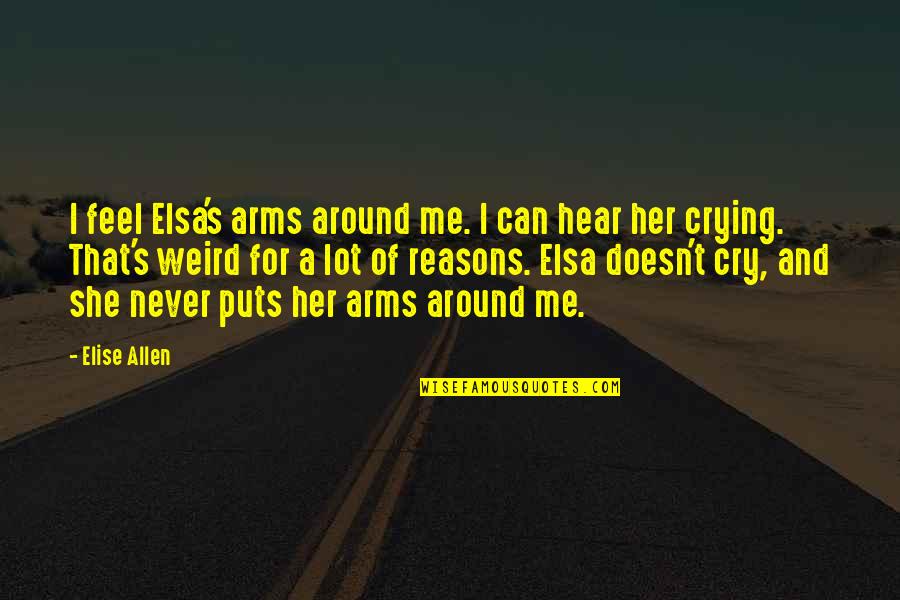 I feel Elsa's arms around me. I can hear her crying. That's weird for a lot of reasons. Elsa doesn't cry, and she never puts her arms around me. —
Elise Allen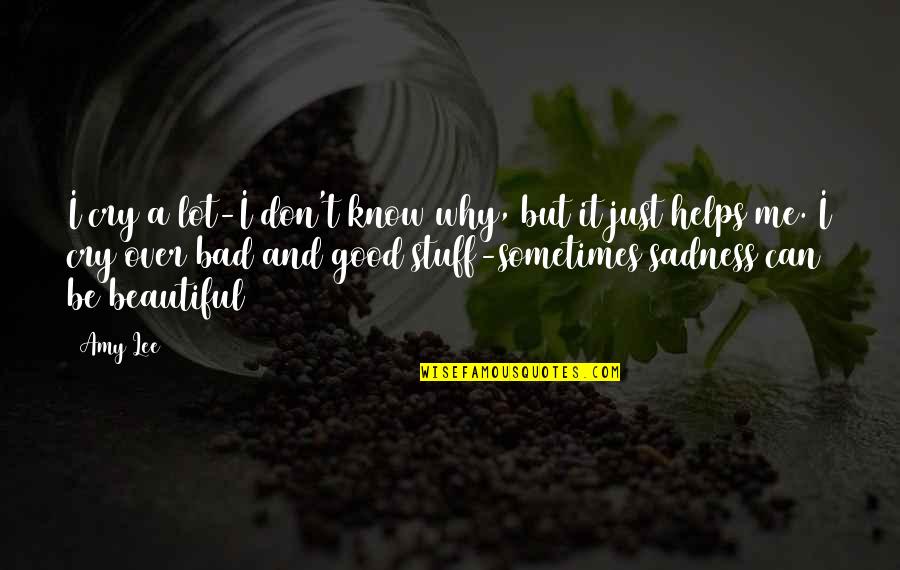 I cry a lot
-I don't know why, but it just helps me. I cry over bad and good stuff-sometimes sadness can be beautiful —
Amy Lee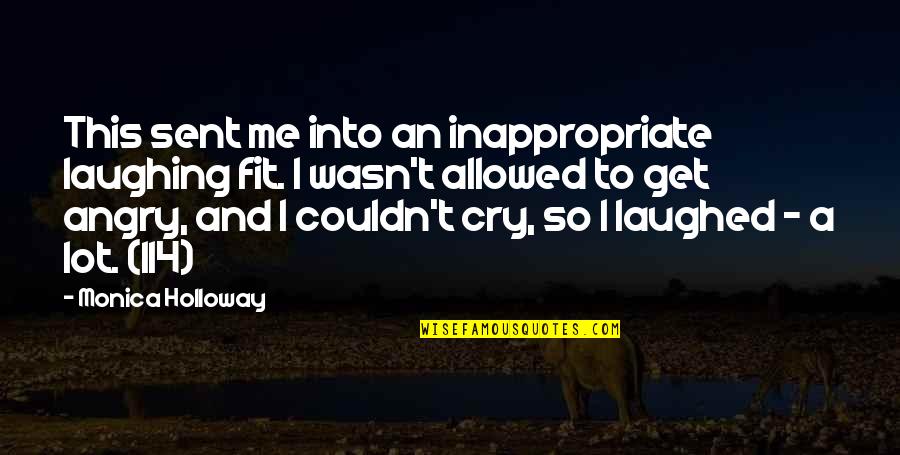 This sent me into an inappropriate laughing fit. I wasn't allowed to get angry, and I couldn't cry, so I laughed - a lot. (114) —
Monica Holloway