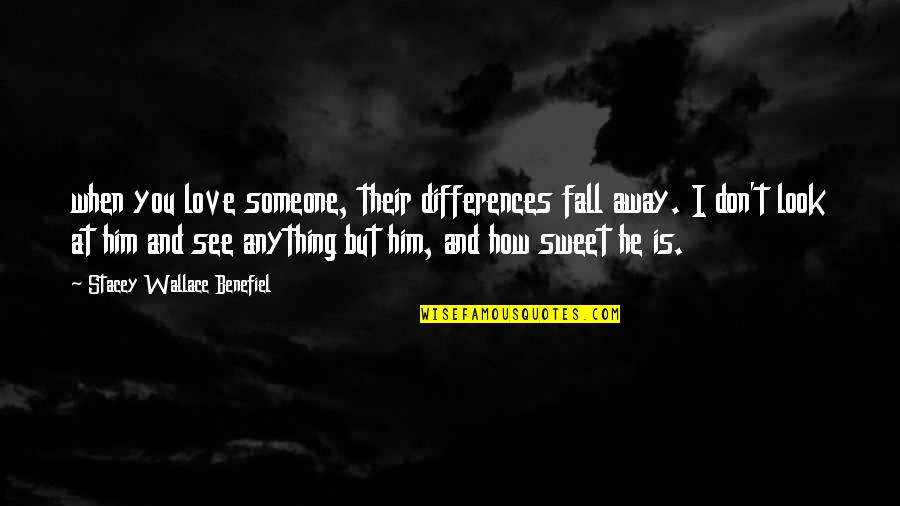 when you love someone, their differences fall away. I don't look at him and see anything but him, and how sweet he is.
—
Stacey Wallace Benefiel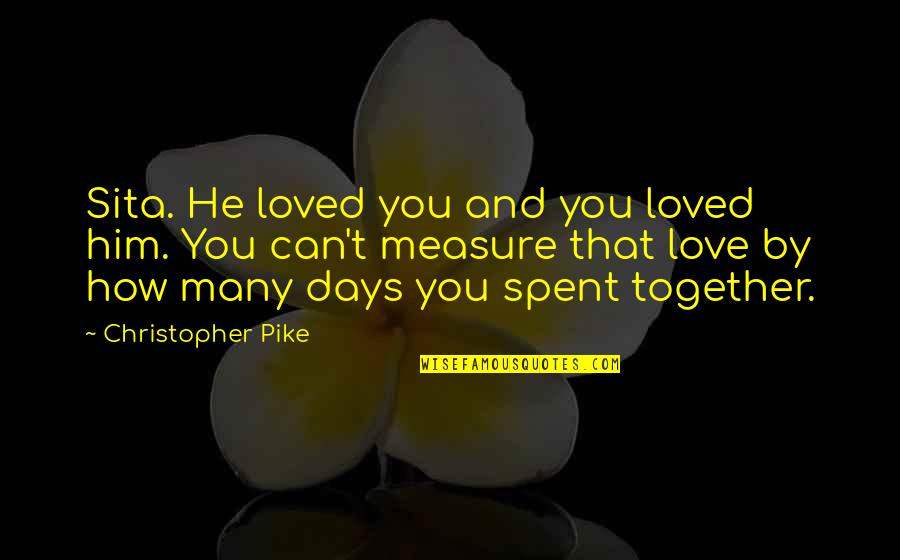 Sita. He loved you and you loved him. You can't measure that love by how many days you spent together.
—
Christopher Pike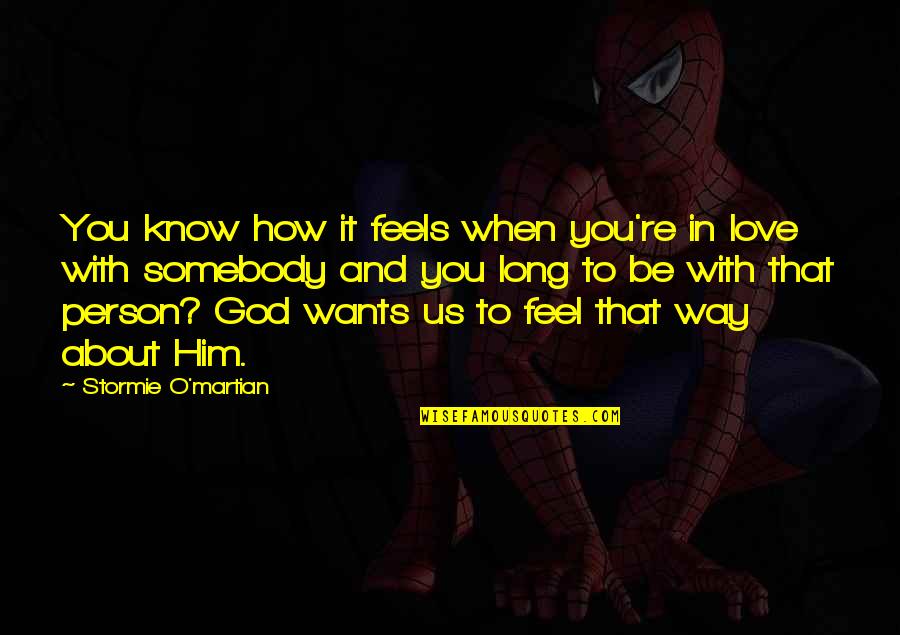 You know how it feels when you're in love with somebody and you long to be with that person? God wants us to feel that way about Him.
—
Stormie O'martian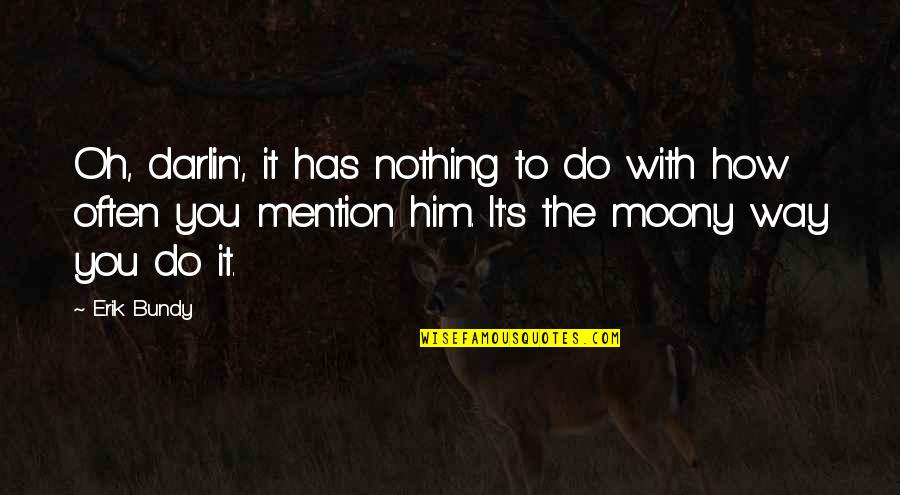 Oh, darlin', it has nothing to do with how often you mention him. It's the moony way you do it.
—
Erik Bundy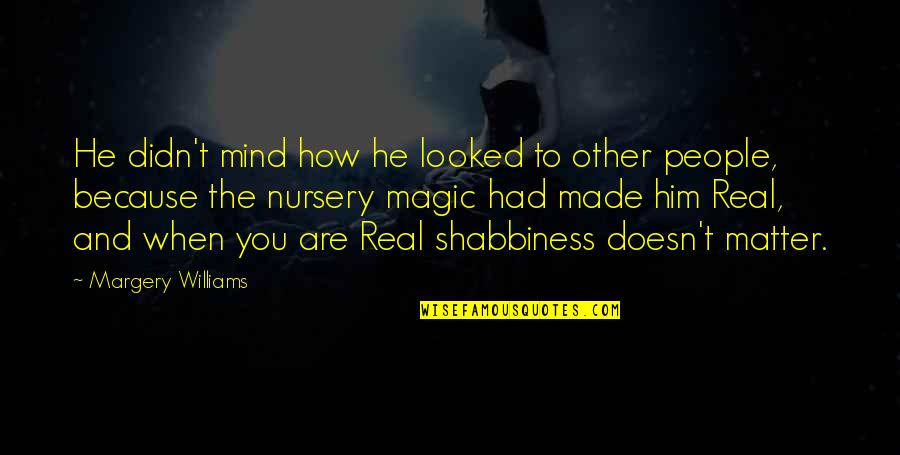 He didn't mind how he looked to other people, because the nursery magic had made him Real, and when you are Real shabbiness doesn't matter.
—
Margery Williams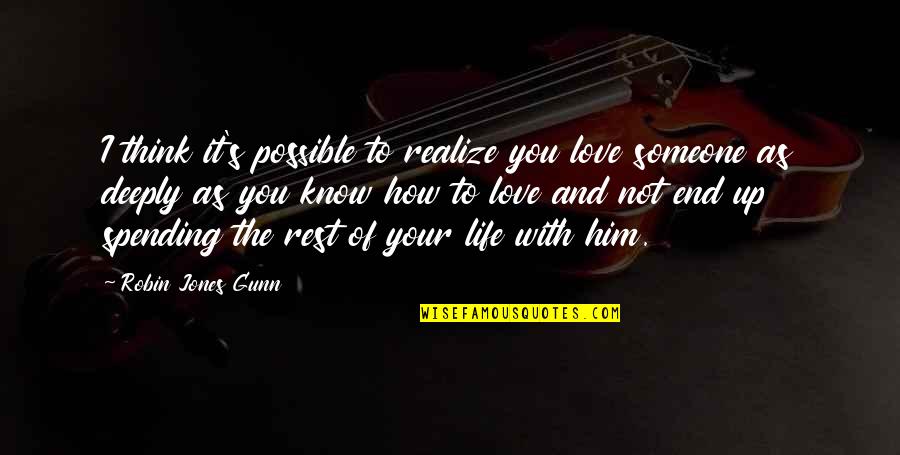 I think it's possible to realize you love someone as deeply as you know how to love and not end up spending the rest of your life with him.
—
Robin Jones Gunn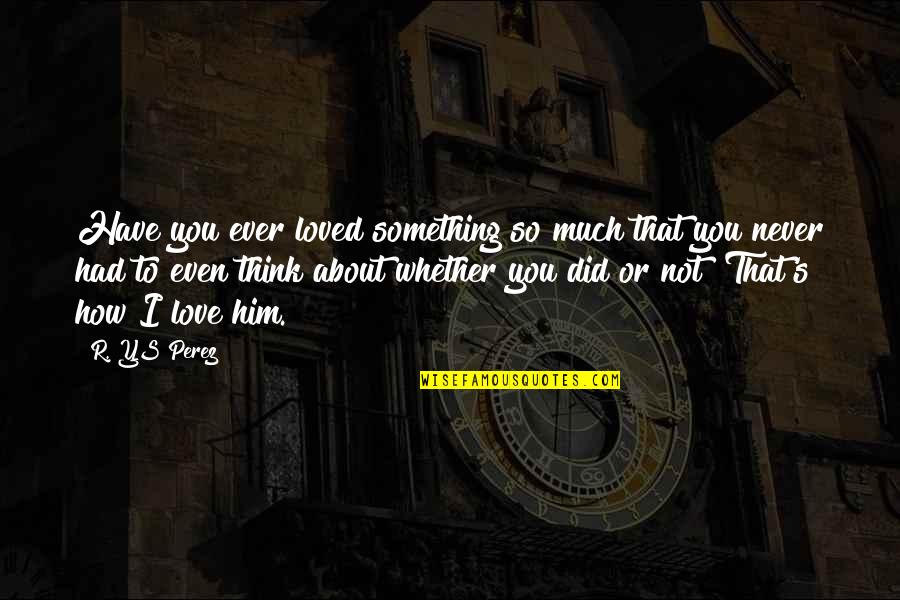 Have you ever loved something so much that you never had to even think about whether you did or not? That's how I love him. —
R. YS Perez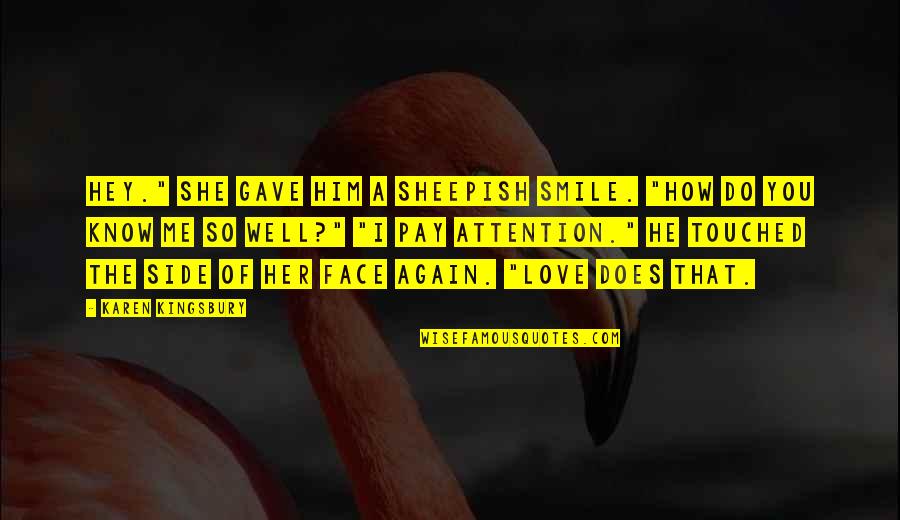 Hey." She gave him a sheepish smile. "How do you know me so well?" "I pay attention." He touched the side of her face again. "Love does that. —
Karen Kingsbury
I didn't tell you how beautiful he is so you could fall in love with him. I told you so you could appreciate that I'm in love with him. —
Marianne Maughan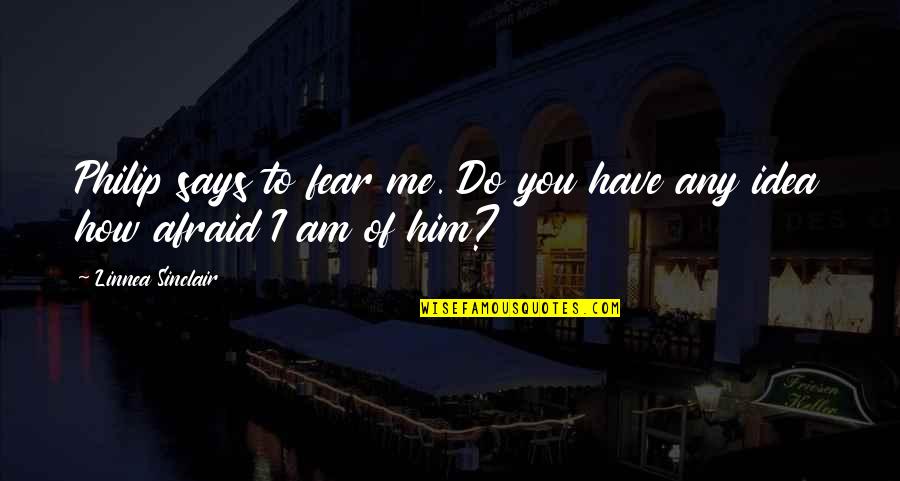 Philip says to fear me. Do you have any idea how afraid I am of him? —
Linnea Sinclair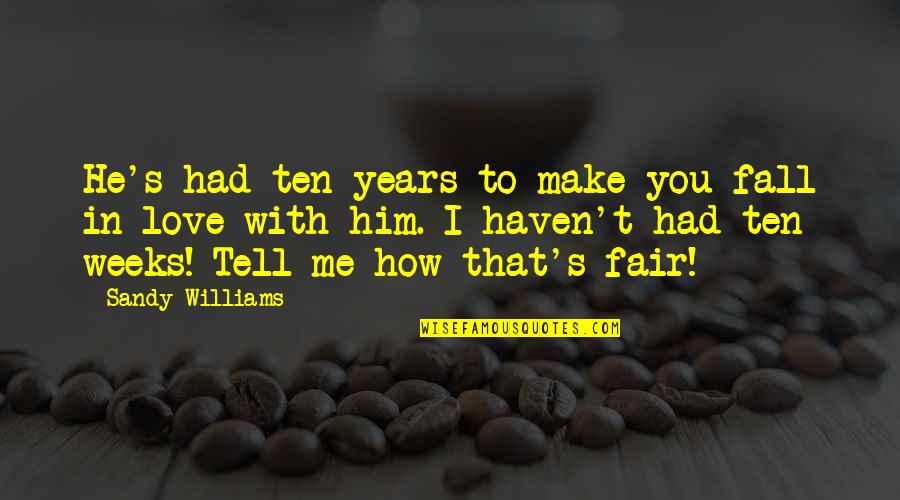 He's had ten years to make you fall in love with him. I haven't had ten weeks! Tell me how that's fair! —
Sandy Williams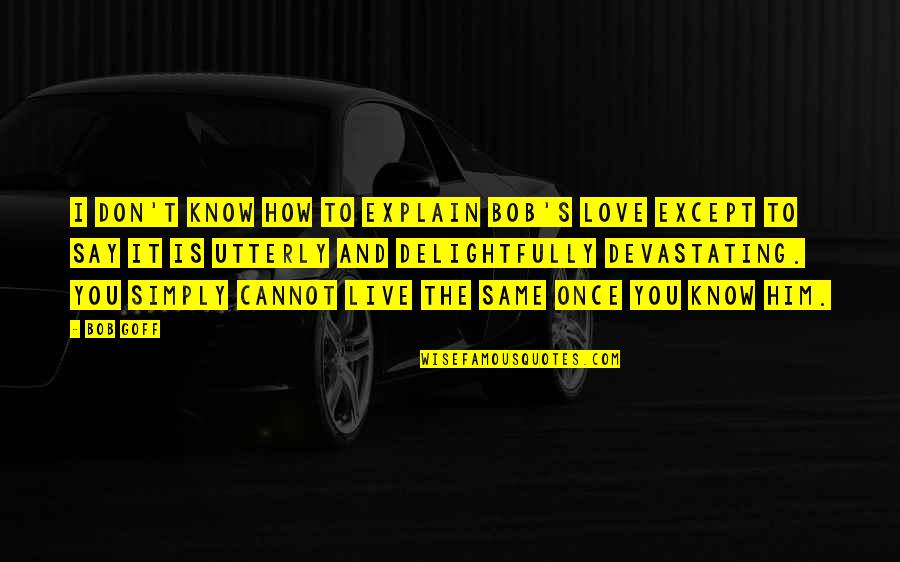 I don't know how to explain Bob's love except to say it is utterly and delightfully devastating. You simply cannot live the same once you know him. —
Bob Goff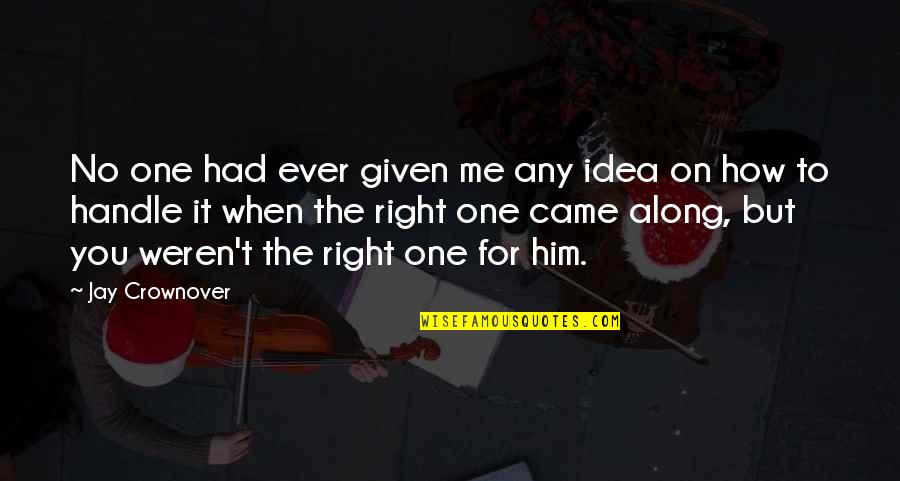 No one had ever given me any idea on how to handle it when the right one came along, but you weren't the right one for him. —
Jay Crownover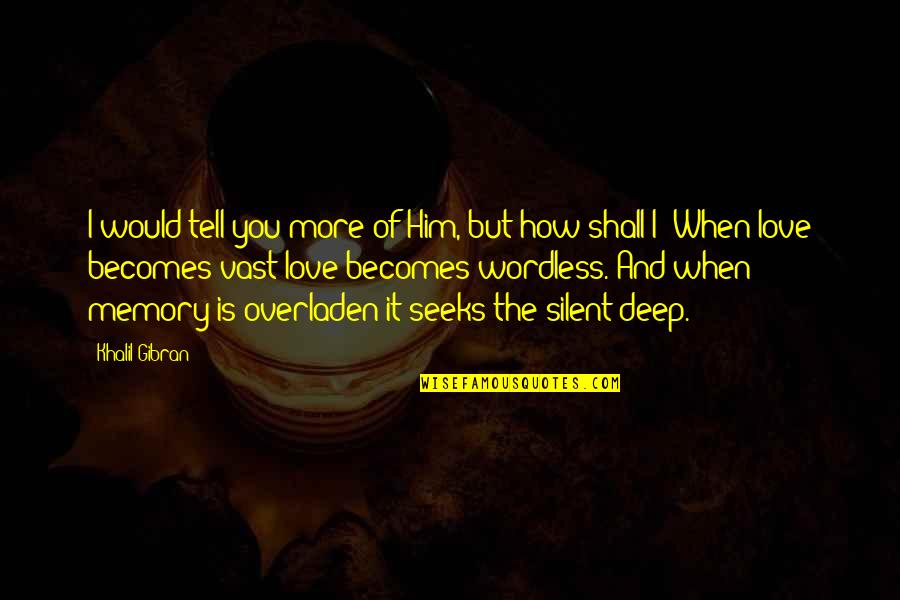 I would tell you more of Him, but how shall I? When love becomes vast love becomes wordless. And when memory is overladen it seeks the silent deep. —
Khalil Gibran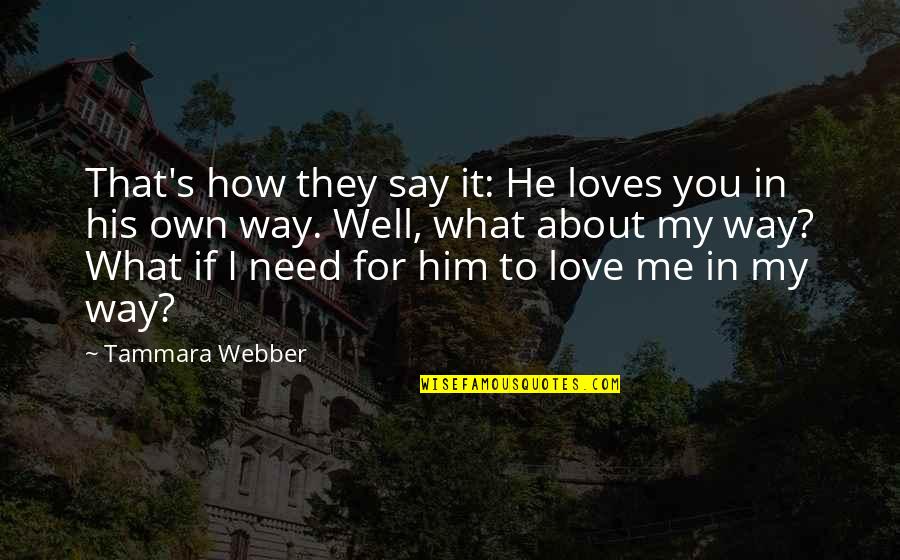 That's how they say it: He loves you in his own way. Well, what about my way? What if I need for him to love me in my way? —
Tammara Webber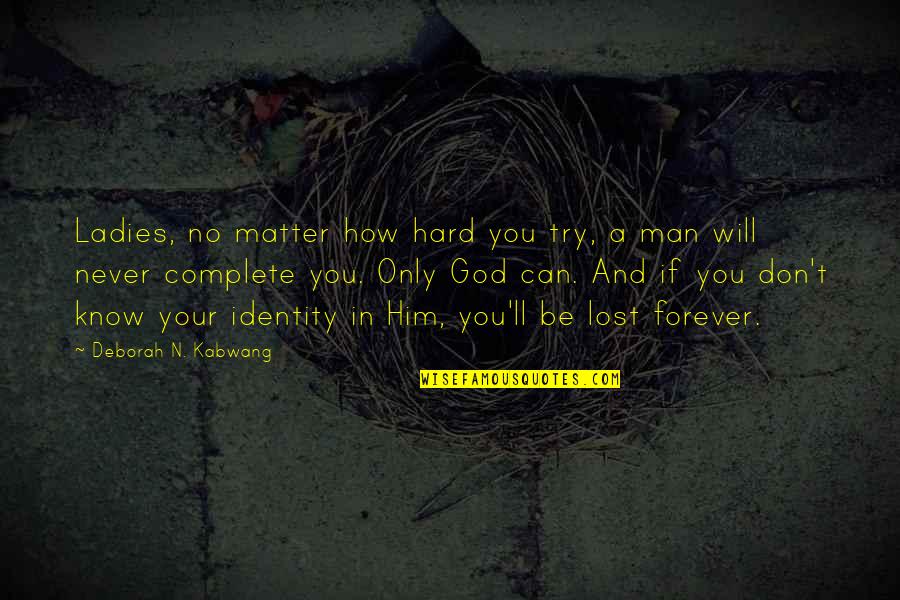 Ladies, no matter how hard you try, a man will never complete you. Only God can. And if you don't know your identity in Him, you'll be lost forever. —
Deborah N. Kabwang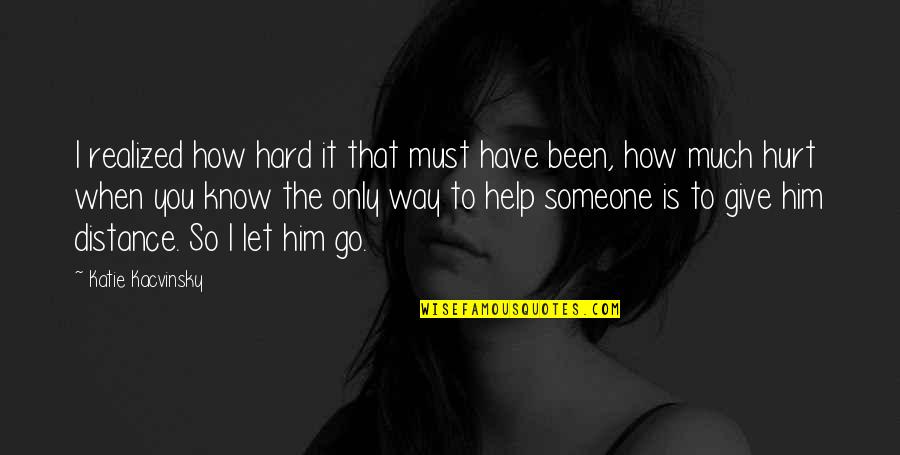 I realized how hard it that must have been, how much hurt when you know the only way to help someone is to give him distance. So I let him go. —
Katie Kacvinsky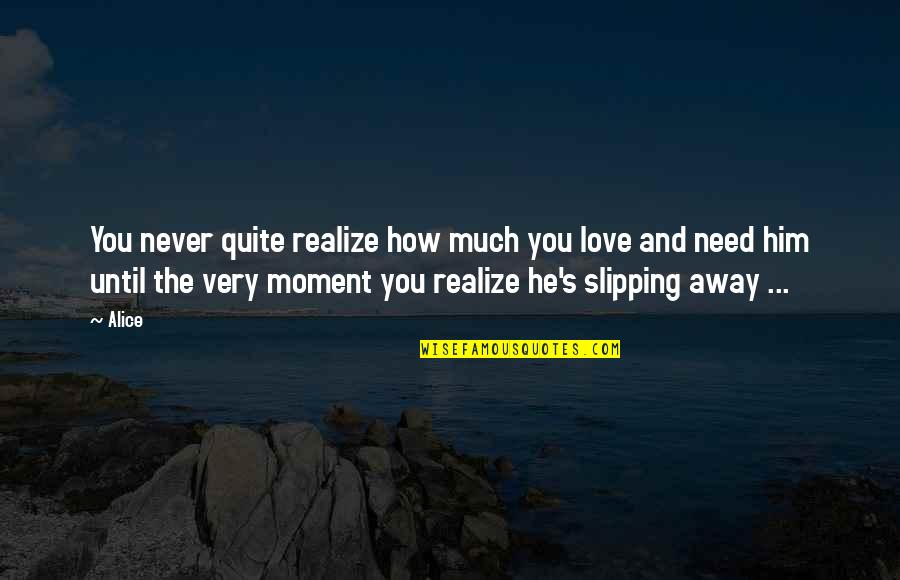 You never quite realize how much you love and need him until the very moment you realize he's slipping away ... —
Alice
No matter how much you love a man, always have a stash of money that would get you as far away from him as possible in an emergency. —
Dorothy Koomson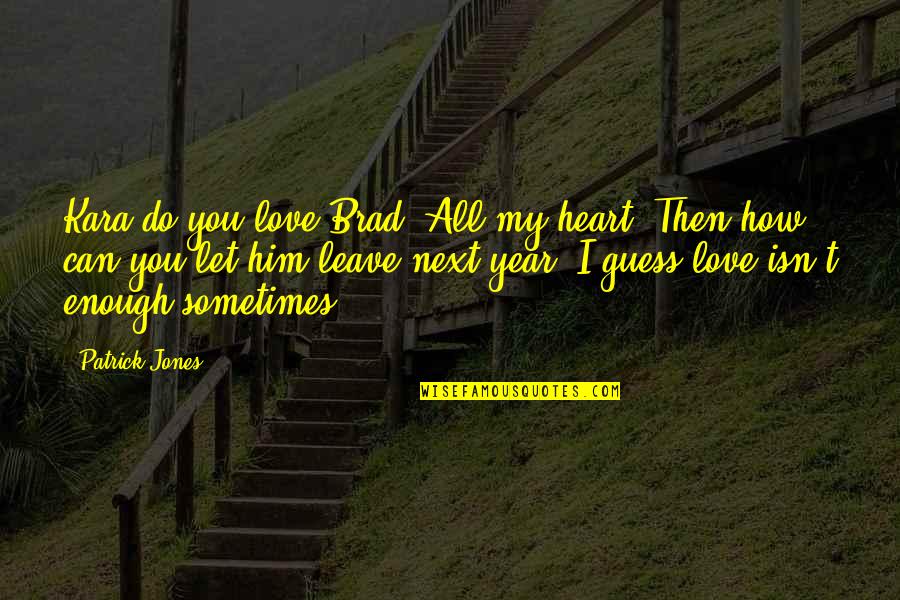 Kara do you love Brad?'
All my heart.'
Then how can you let him leave next year?'
I guess love isn't enough sometimes. —
Patrick Jones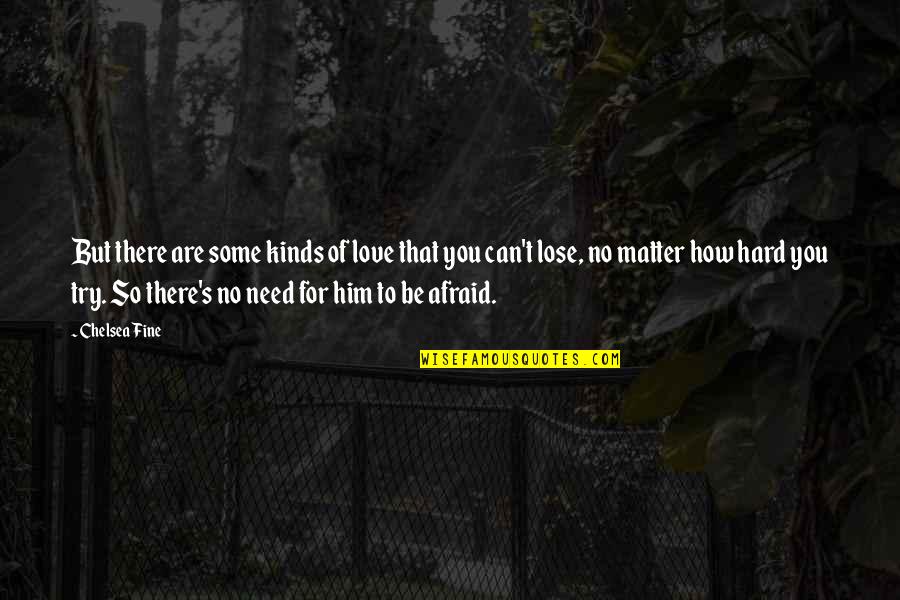 But there are some kinds of love that you can't lose, no matter how hard you try. So there's no need for him to be afraid. —
Chelsea Fine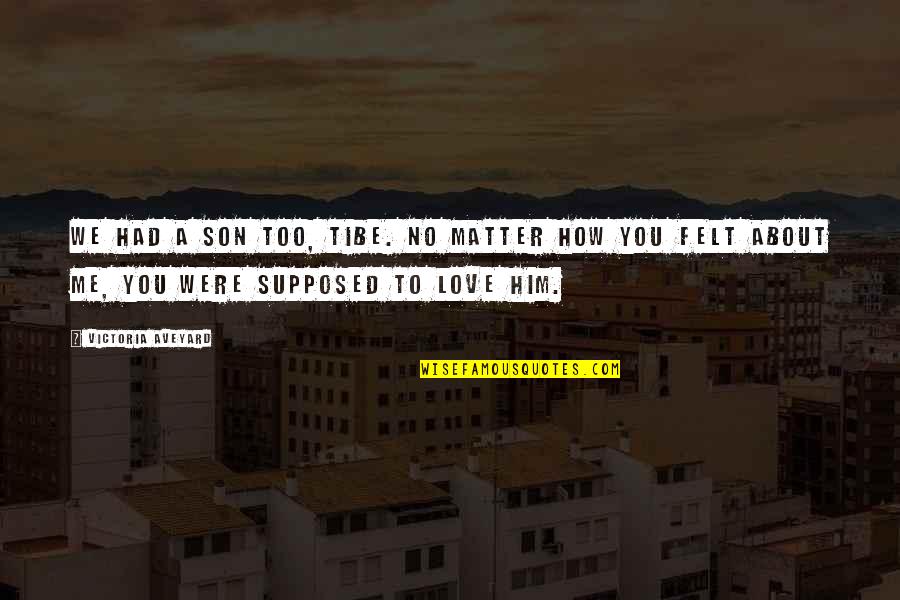 We had a son too, Tibe. No matter how you felt about me, you were supposed to love him. —
Victoria Aveyard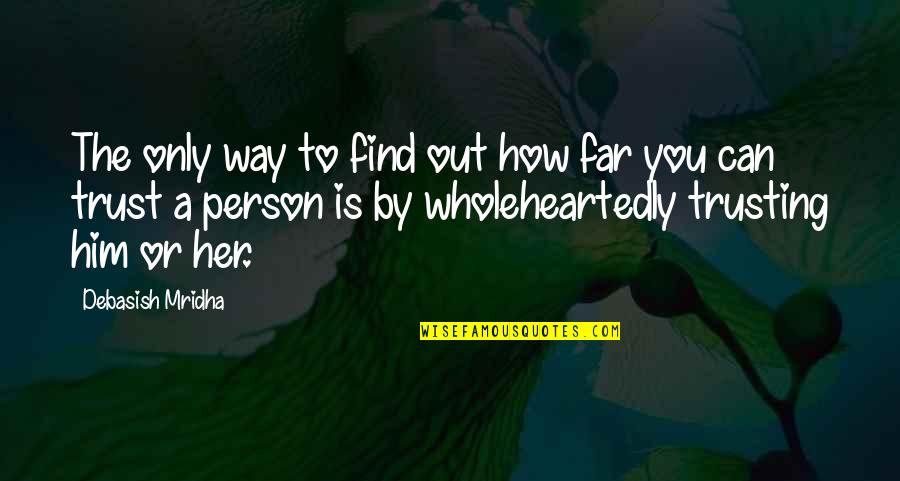 The only way to find out how far you can trust a person is by wholeheartedly trusting him or her. —
Debasish Mridha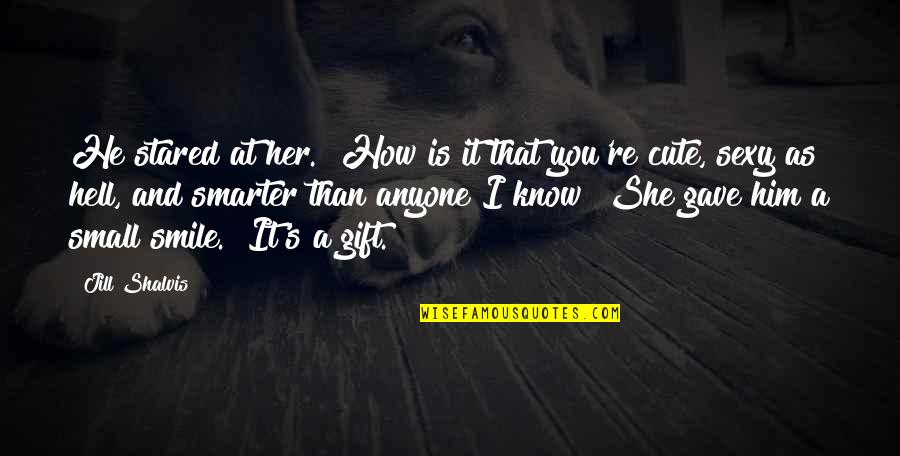 He stared at her. "How is it that you're cute, sexy as hell, and smarter than anyone I know?"
She gave him a small smile. "It's a gift. —
Jill Shalvis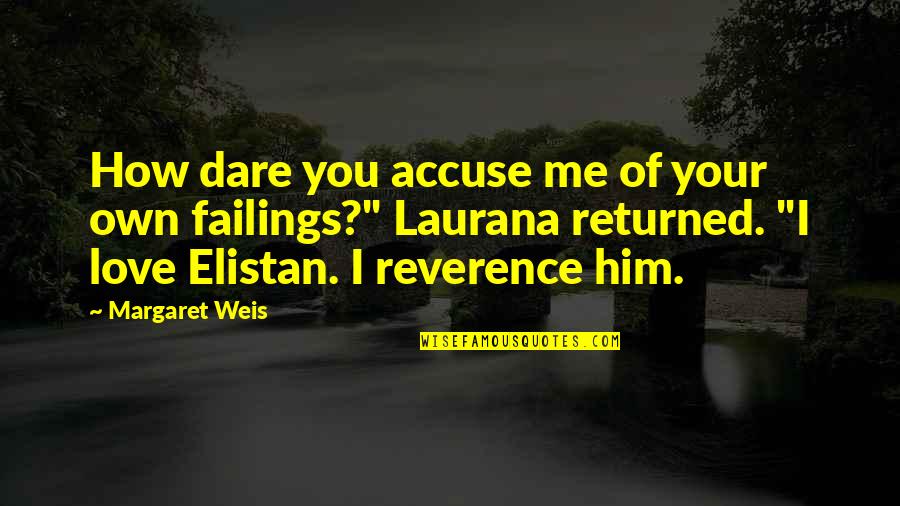 How dare you accuse me of your own failings?" Laurana returned. "I love Elistan. I reverence him. —
Margaret Weis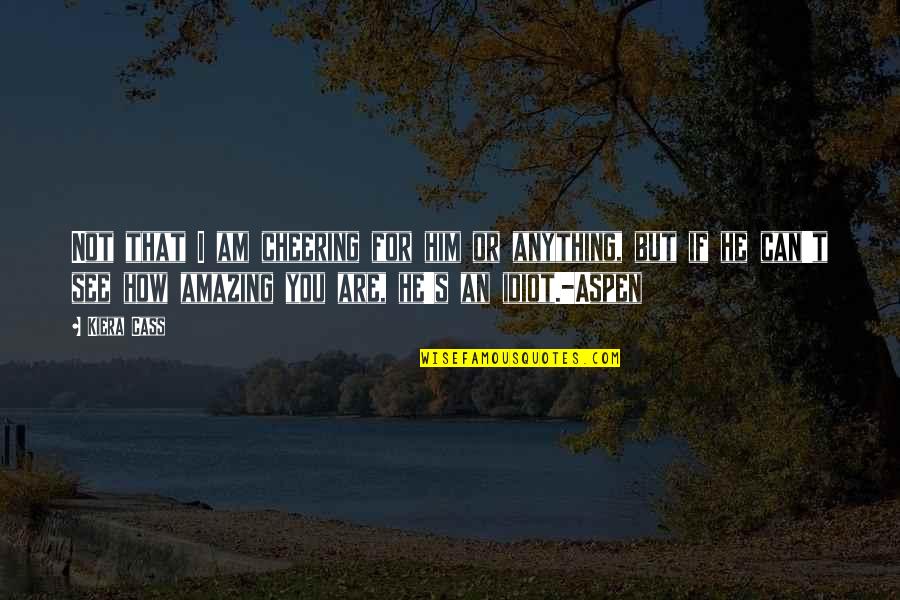 Not that I am cheering for him or anything, but if he can't see how amazing you are, he's an idiot.
-Aspen —
Kiera Cass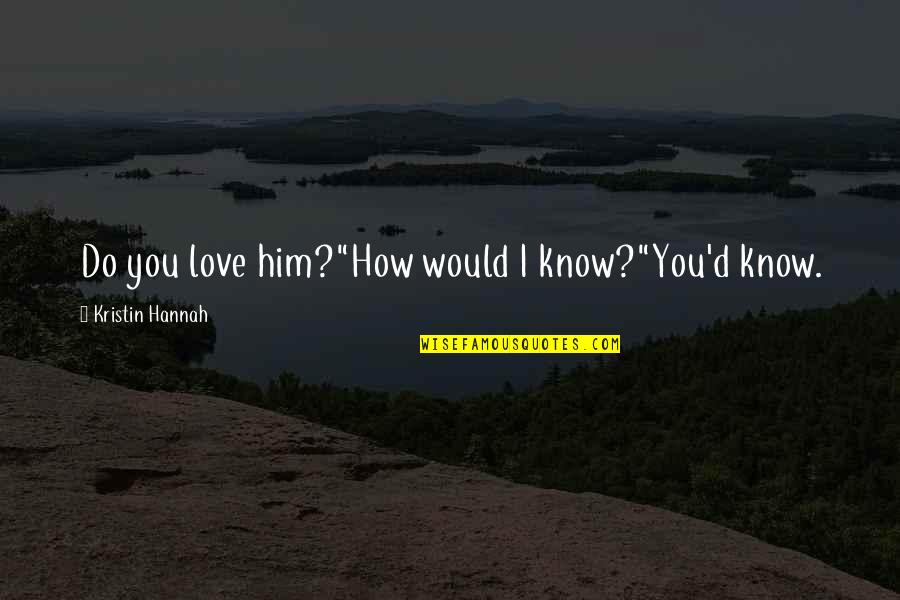 Do you love him?"
How would I know?"
You'd know. —
Kristin Hannah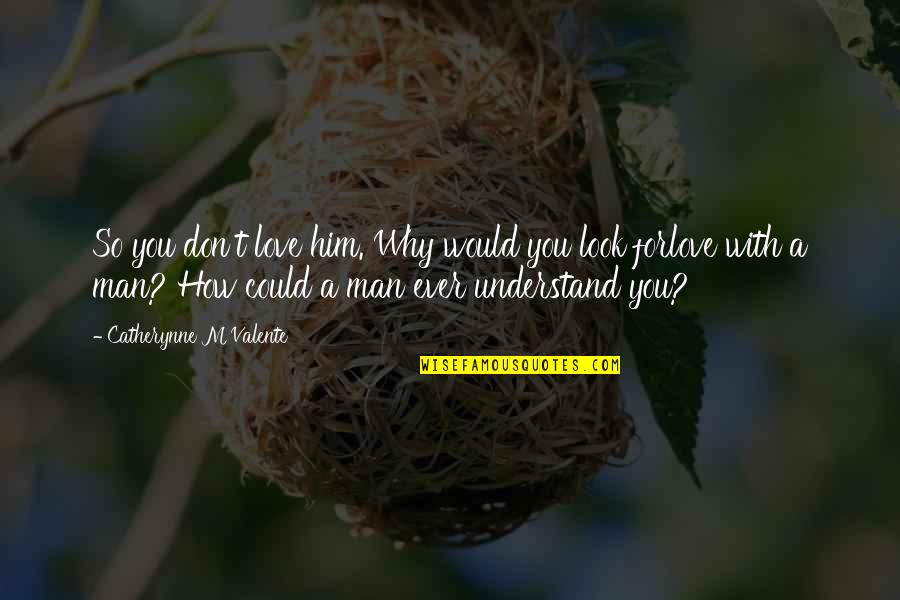 So you don't love him. Why would you look for
love with a man? How could a man ever understand you? —
Catherynne M Valente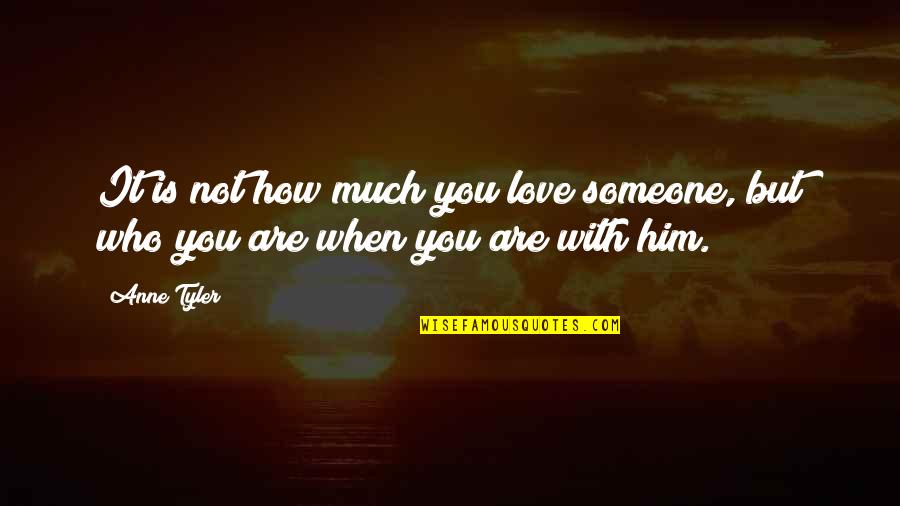 It is not how much you love someone, but who you are when you are with him. —
Anne Tyler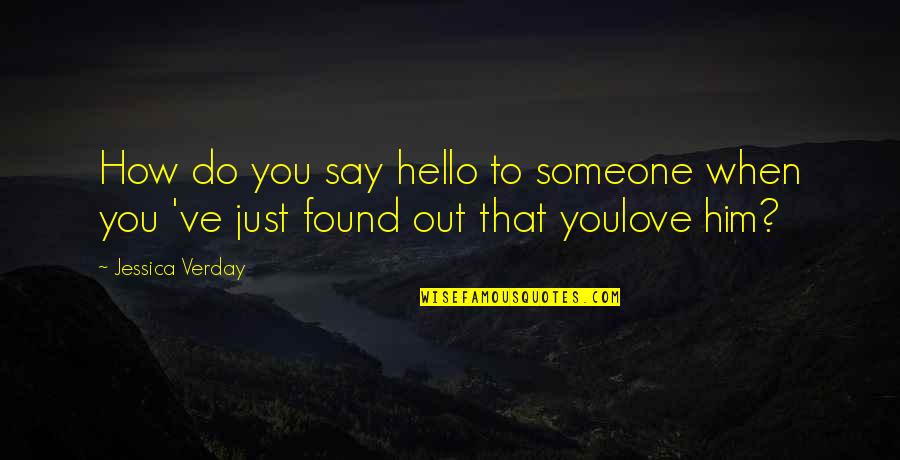 How do you say hello to someone when you 've just found out that you
love him? —
Jessica Verday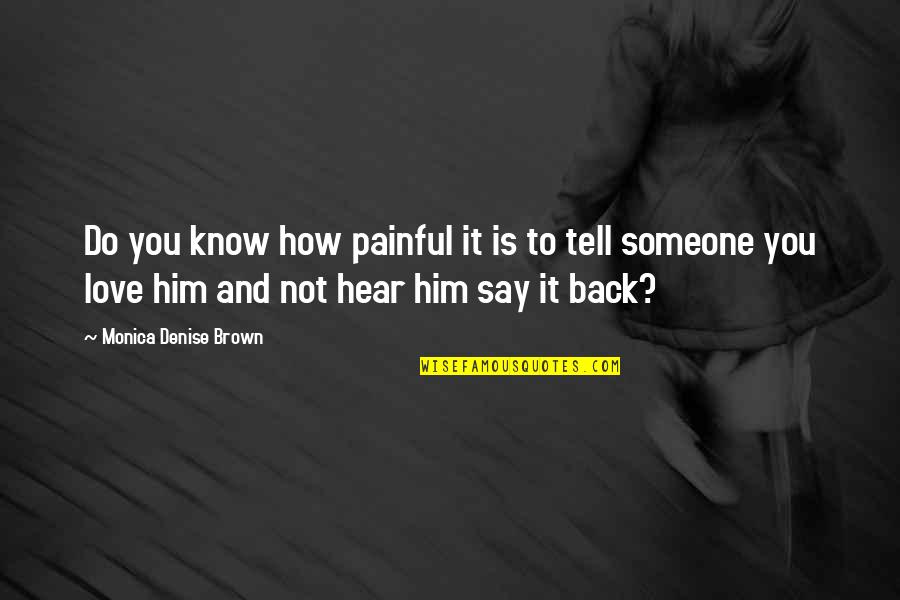 Do you know how painful it is to tell someone you love him and not hear him say it back? —
Monica Denise Brown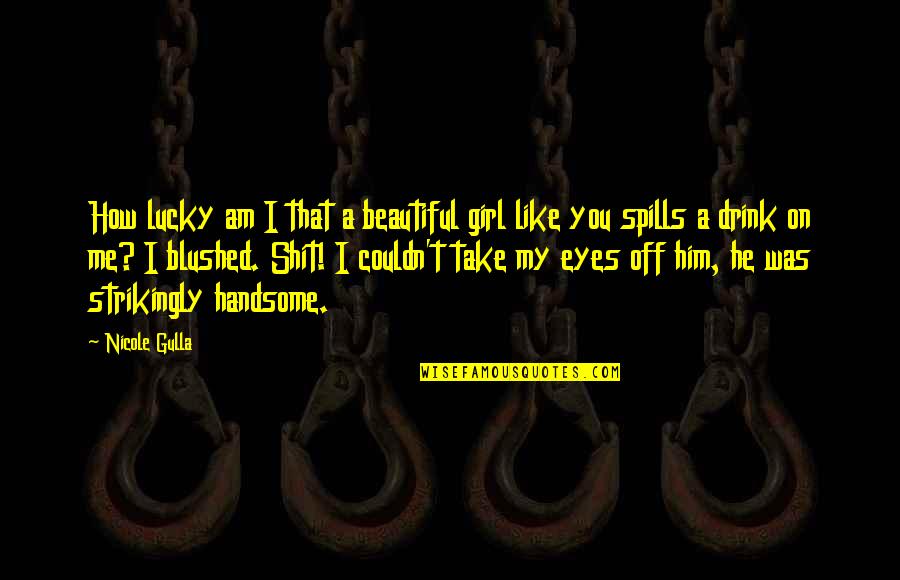 How lucky am I that a beautiful girl like you spills a drink on me?
I blushed. Shit! I couldn't take my eyes off him, he was strikingly handsome. —
Nicole Gulla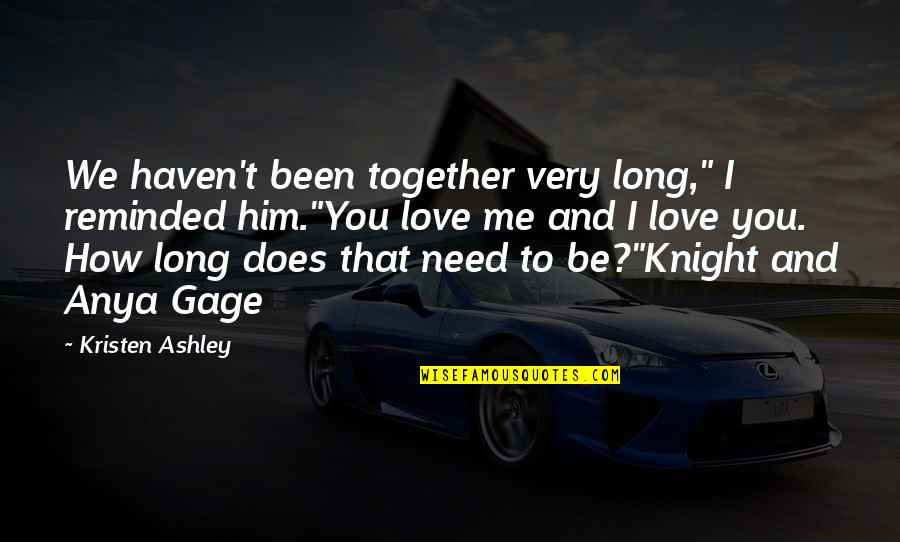 We haven't been together very long," I reminded him.
"You love me and I love you. How long does that need to be?"
Knight and Anya Gage —
Kristen Ashley