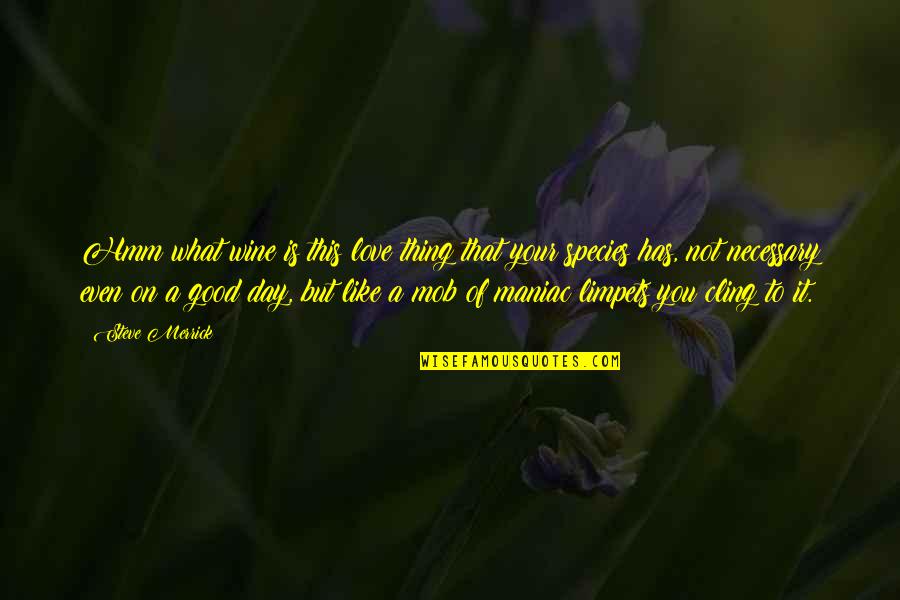 Hmm what wine is this love thing that your species has, not necessary even on a good day, but like a mob of maniac limpets you cling to it.
—
Steve Merrick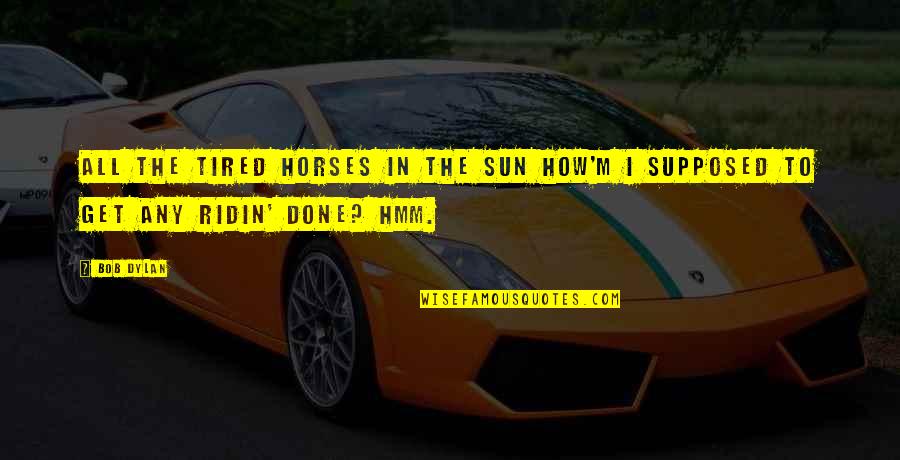 All the tired horses in the sun How'm I supposed to get any ridin' done? Hmm.
—
Bob Dylan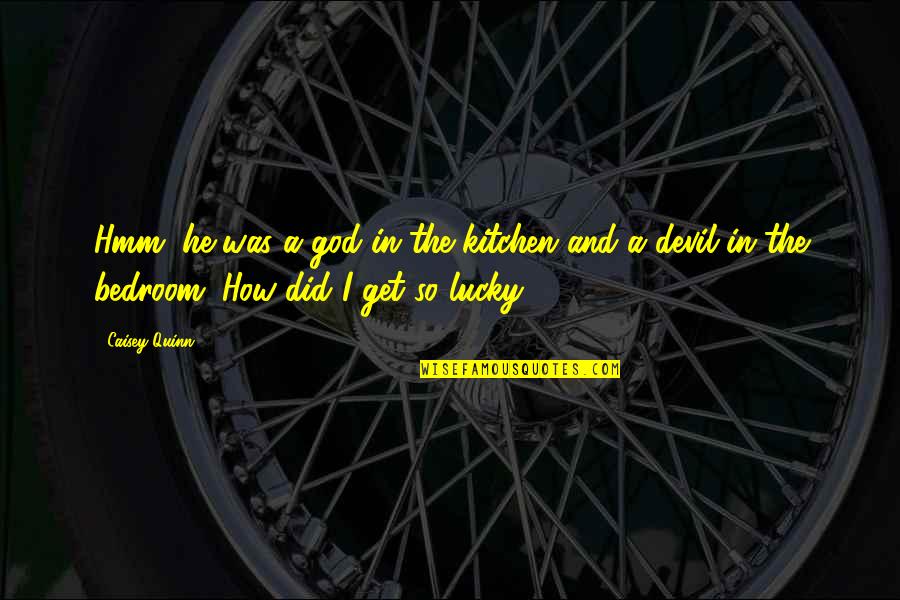 Hmm, he was a god in the kitchen and a devil in the bedroom. How did I get so lucky?
—
Caisey Quinn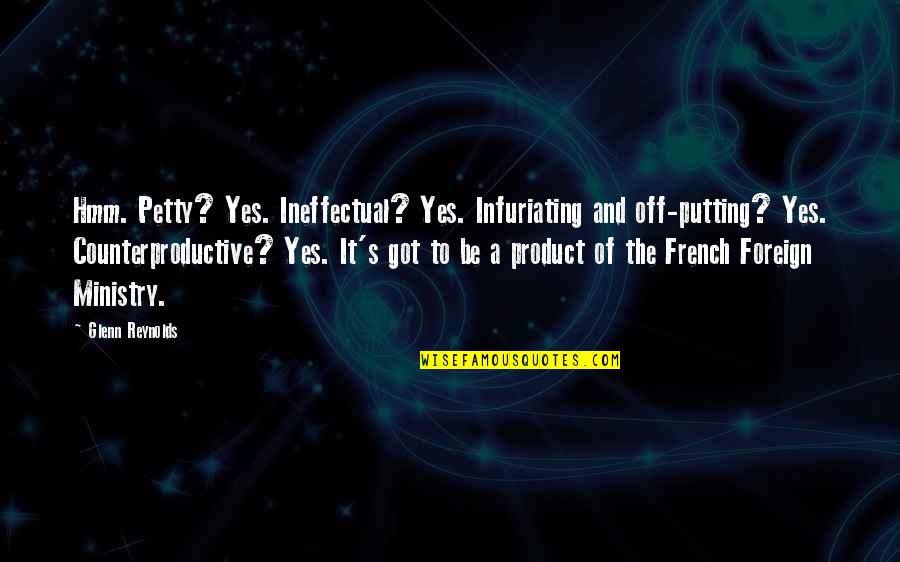 Hmm. Petty? Yes. Ineffectual? Yes. Infuriating and off-putting? Yes. Counterproductive? Yes. It's got to be a product of the French Foreign Ministry.
—
Glenn Reynolds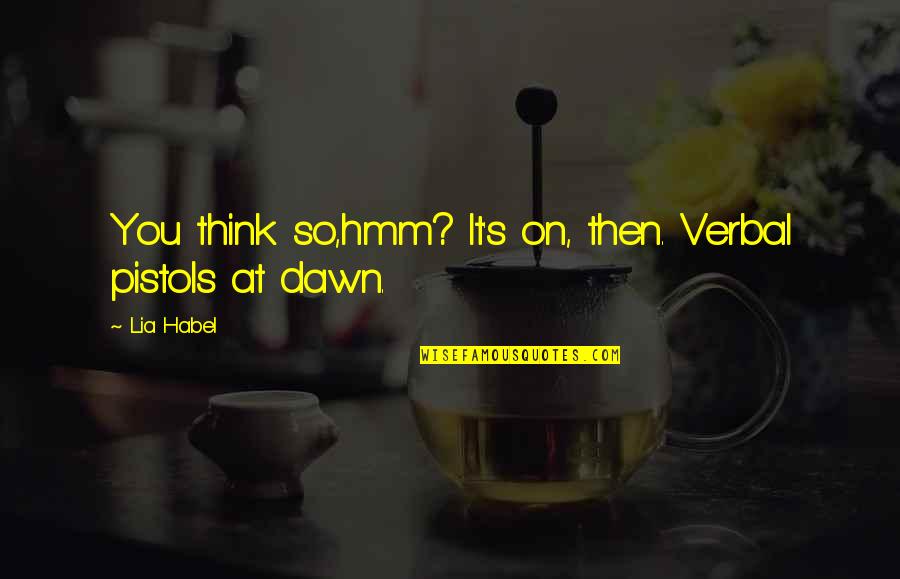 You think so,hmm? It's on, then. Verbal pistols at dawn.
—
Lia Habel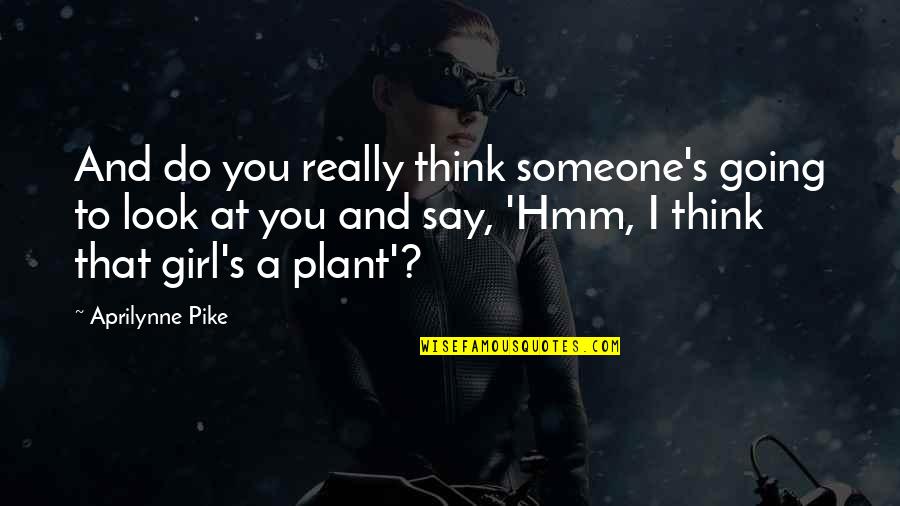 And do you really think someone's going to look at you and say, 'Hmm, I think that girl's a plant'?
—
Aprilynne Pike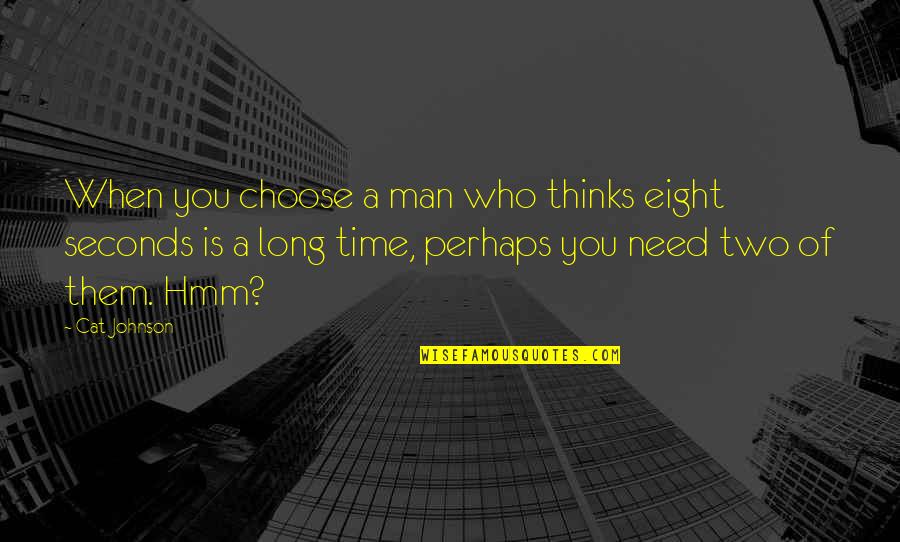 When you choose a man who thinks eight seconds is a long time, perhaps you need two of them. Hmm?
—
Cat Johnson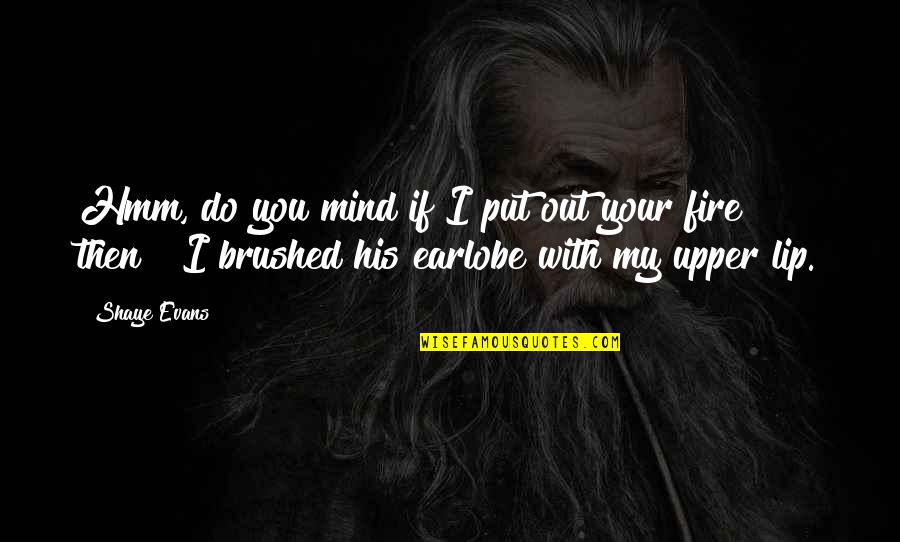 Hmm, do you mind if I put out your fire then?" I brushed his earlobe with my upper lip.
—
Shaye Evans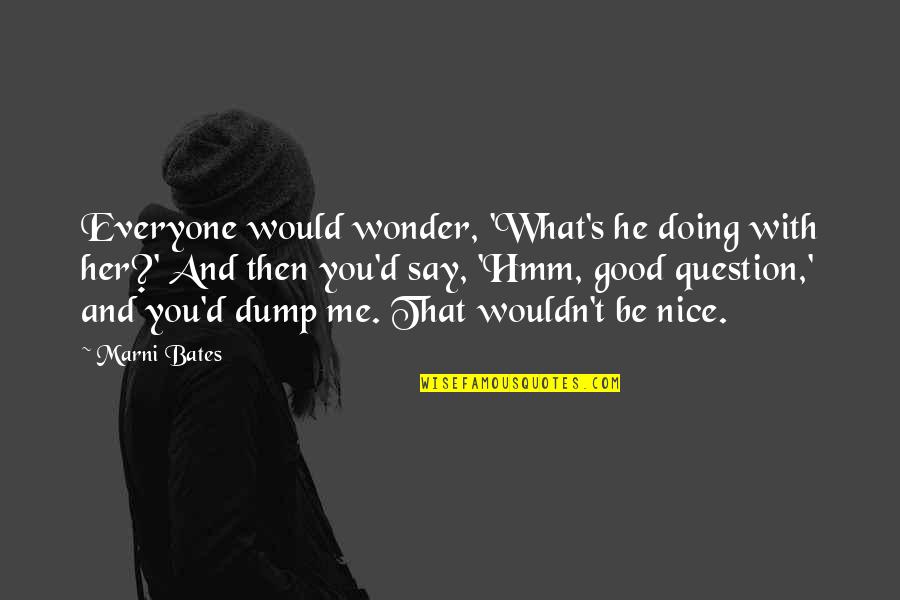 Everyone would wonder, 'What's he doing with her?' And then you'd say, 'Hmm, good question,' and you'd dump me. That wouldn't be nice.
—
Marni Bates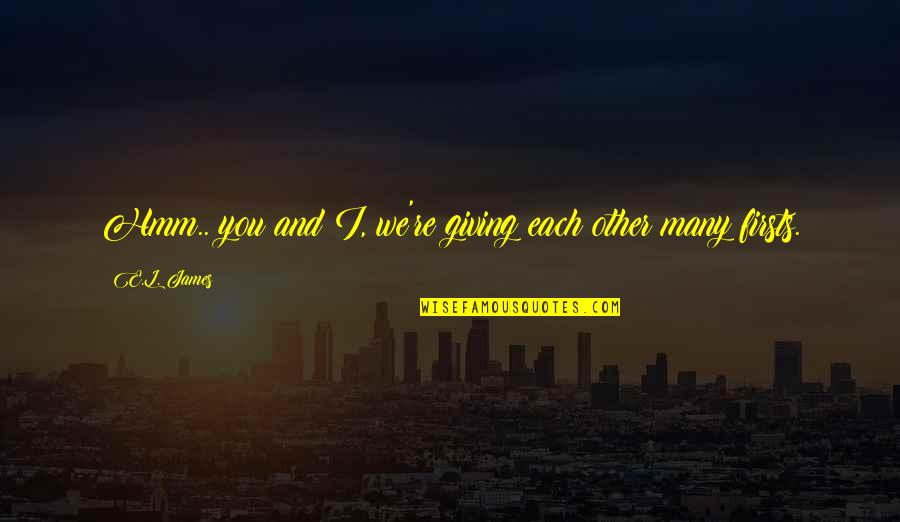 Hmm.. you and I, we're giving each other many firsts. —
E.L. James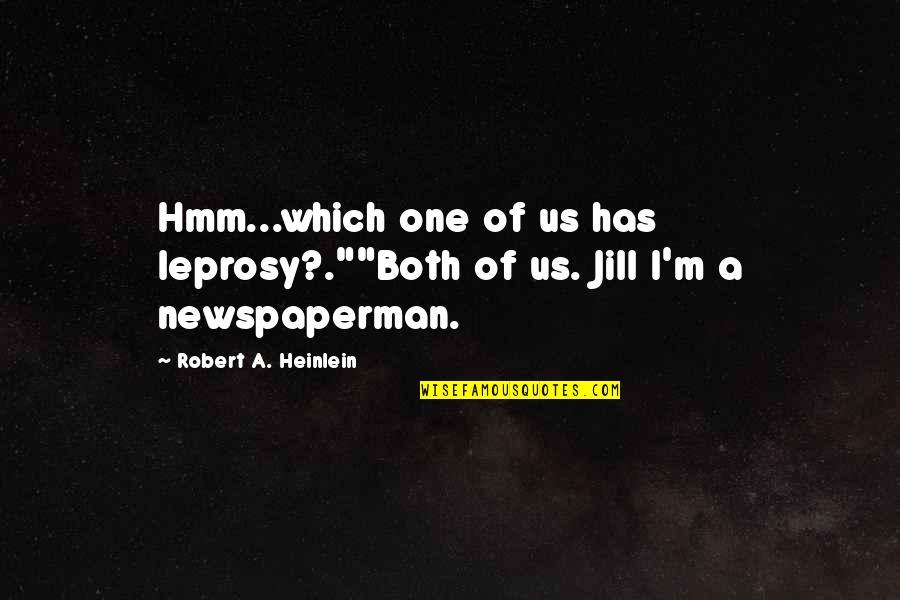 Hmm...which one of us has leprosy?."
"Both of us. Jill I'm a newspaperman. —
Robert A. Heinlein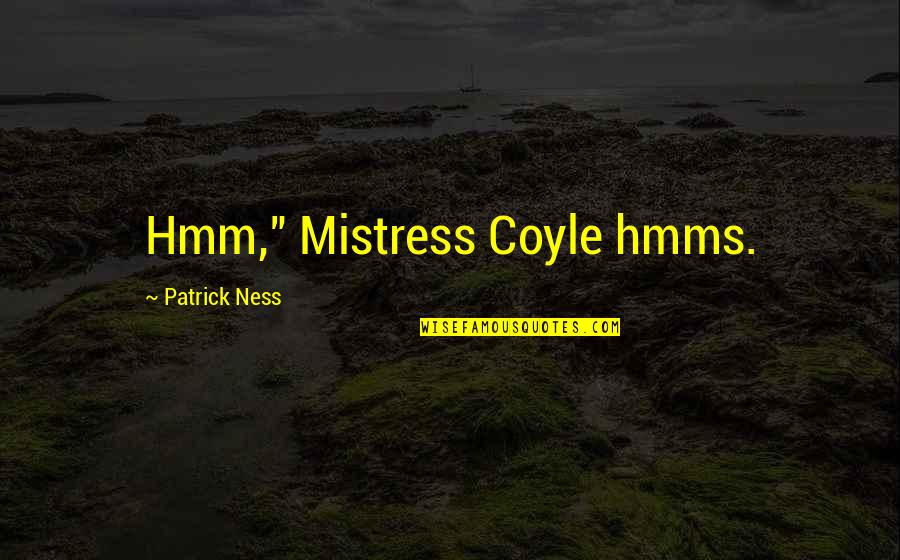 Hmm," Mistress Coyle hmms. —
Patrick Ness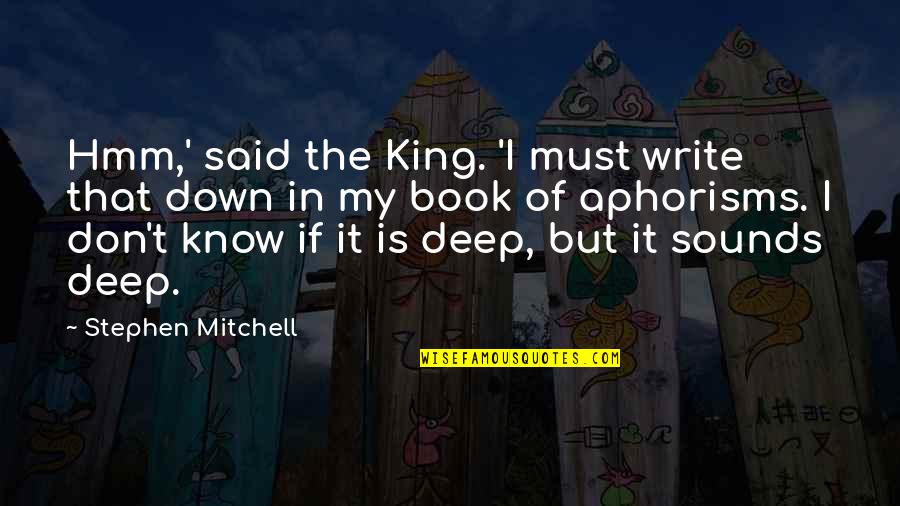 Hmm,' said the King. 'I must write that down in my book of aphorisms. I don't know if it is deep, but it sounds deep. —
Stephen Mitchell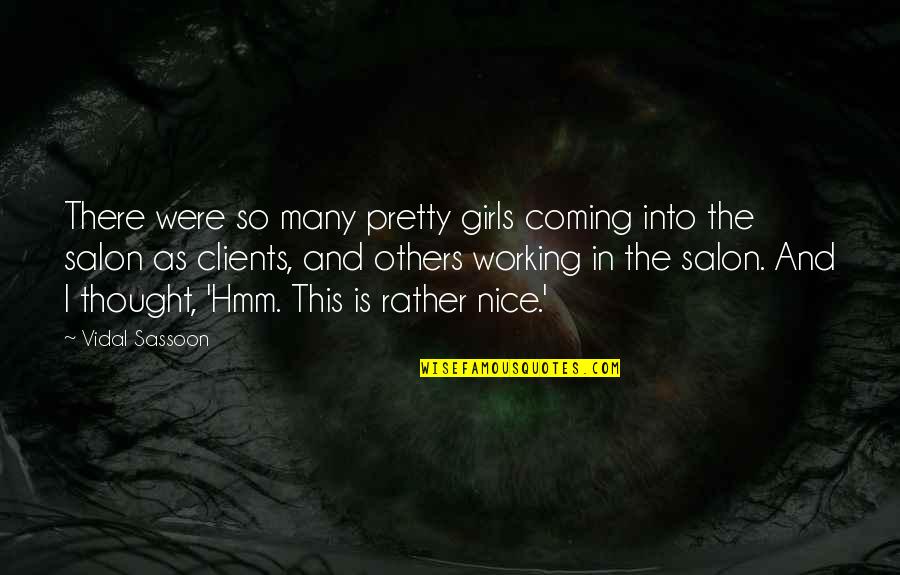 There were so many pretty girls coming into the salon as clients, and others working in the salon. And I thought, 'Hmm. This is rather nice.' —
Vidal Sassoon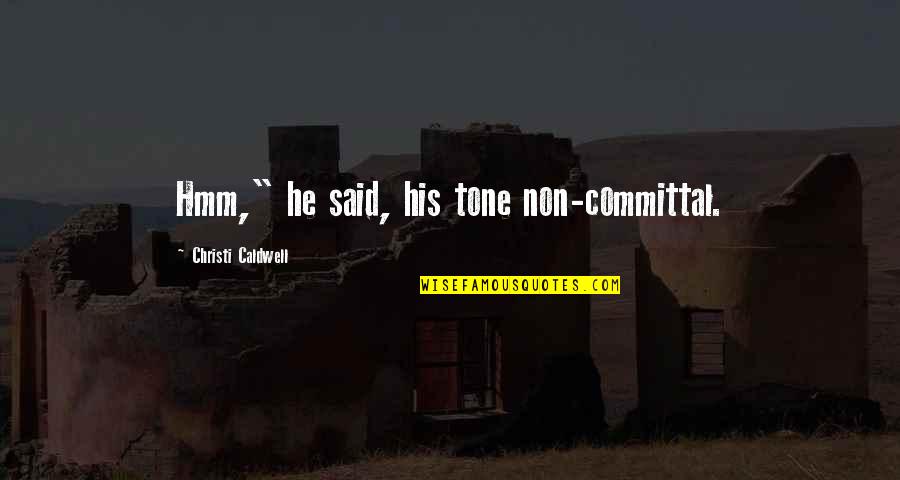 Hmm," he said, his tone non-committal. —
Christi Caldwell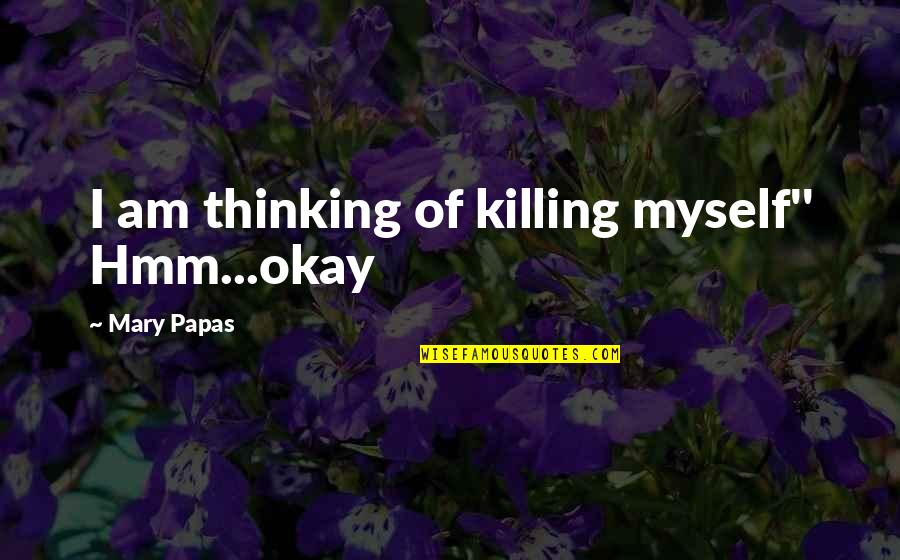 I am thinking of killing myself'
' Hmm...okay —
Mary Papas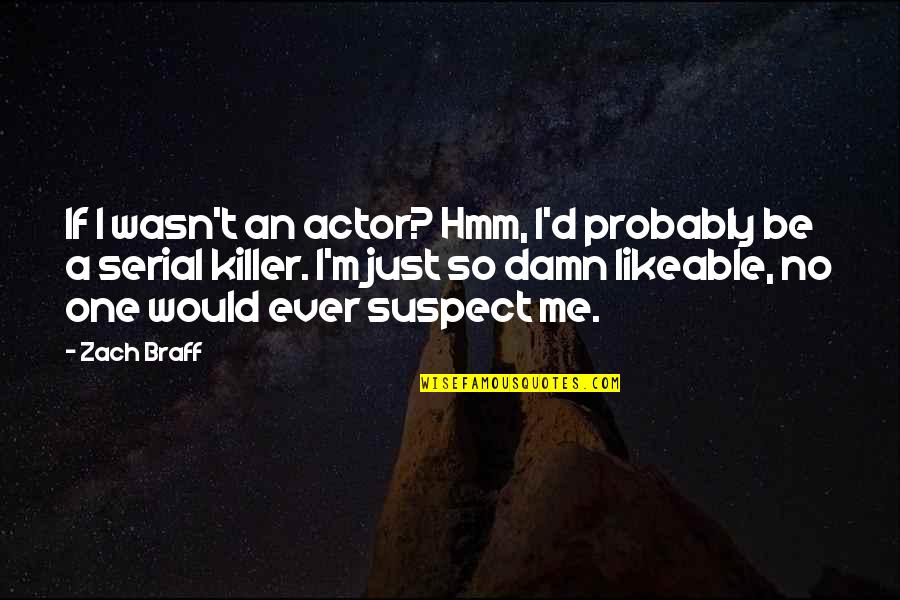 If I wasn't an actor? Hmm, I'd probably be a serial killer. I'm just so damn likeable, no one would ever suspect me. —
Zach Braff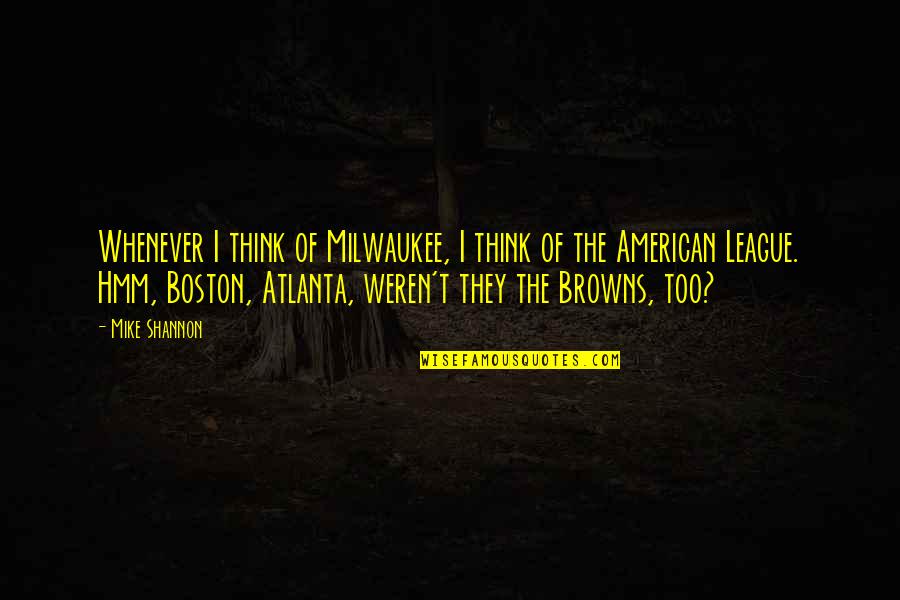 Whenever I think of Milwaukee, I think of the American League. Hmm, Boston, Atlanta, weren't they the Browns, too? —
Mike Shannon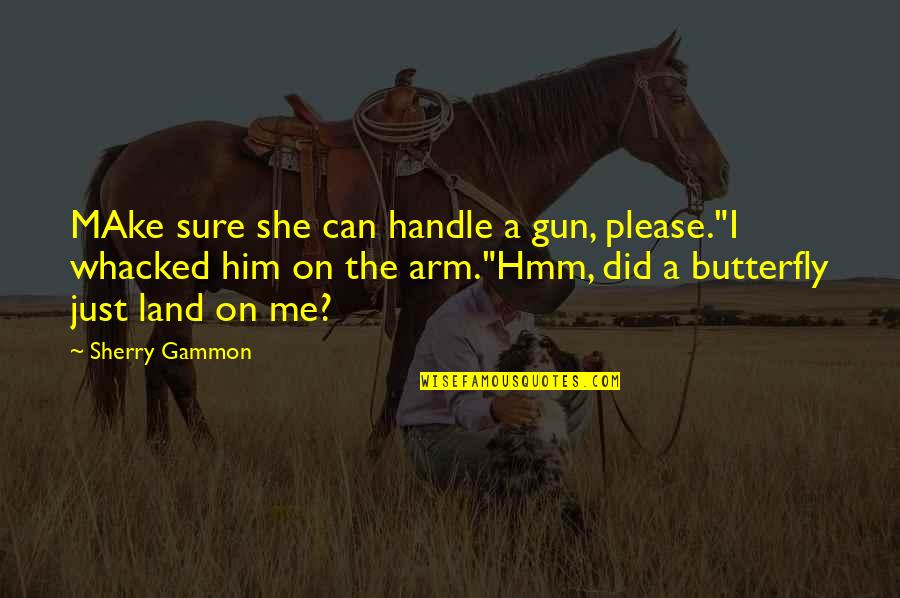 MAke sure she can handle a gun, please."
I whacked him on the arm.
"Hmm, did a butterfly just land on me? —
Sherry Gammon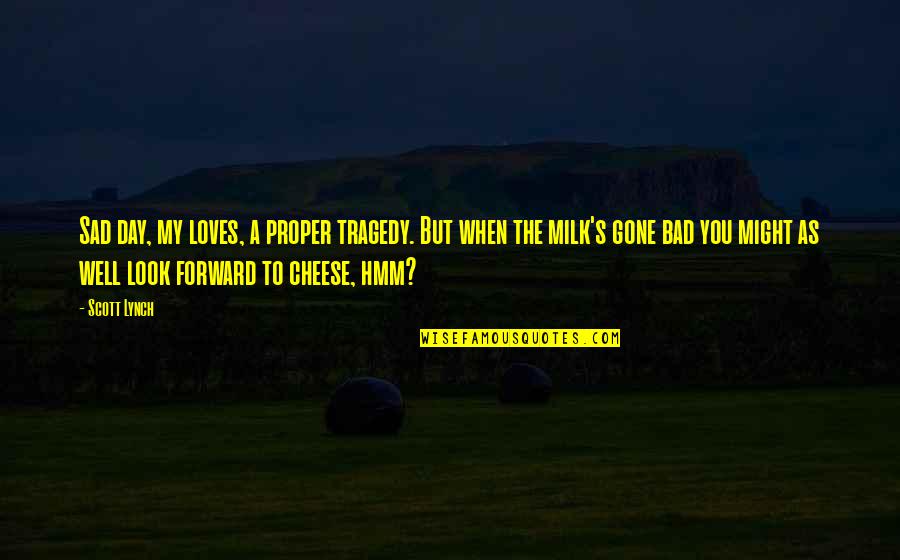 Sad day, my loves, a proper tragedy. But when the milk's gone bad you might as well look forward to cheese, hmm? —
Scott Lynch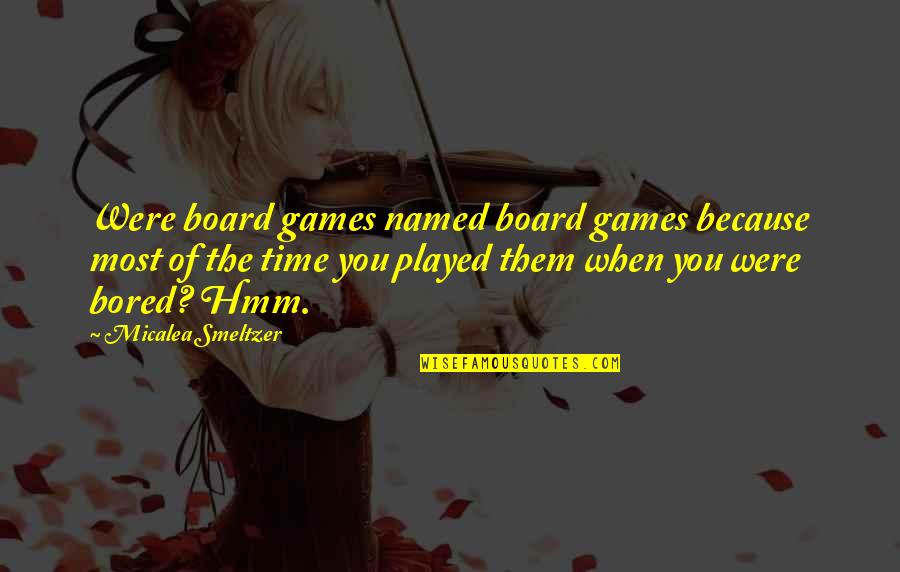 Were board games named board games because most of the time you played them when you were bored? Hmm. —
Micalea Smeltzer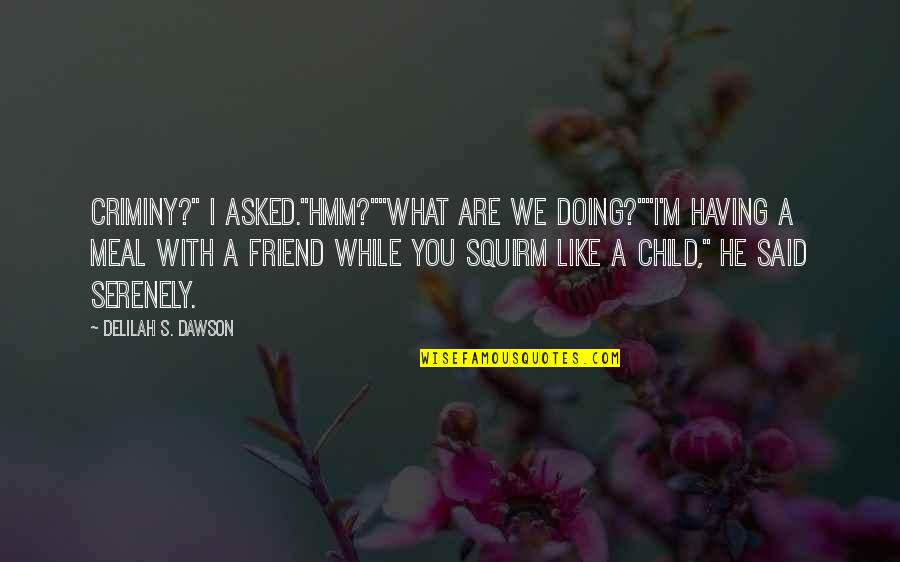 Criminy?" I asked.
"Hmm?"
"What are we doing?"
"I'm having a meal with a friend while you squirm like a child," he said serenely. —
Delilah S. Dawson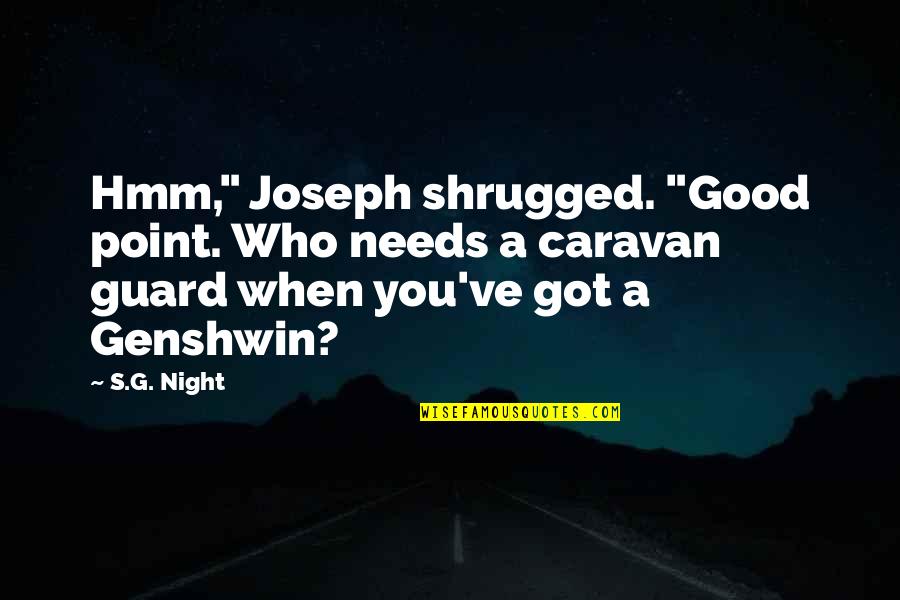 Hmm," Joseph shrugged. "Good point. Who needs a caravan guard when you've got a Genshwin? —
S.G. Night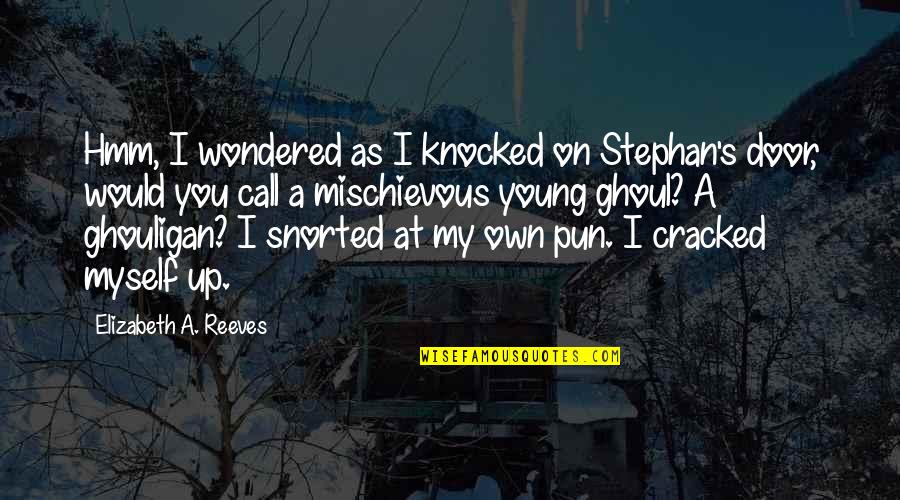 Hmm, I wondered as I knocked on Stephan's door, would you call a mischievous young ghoul? A ghouligan? I snorted at my own pun. I cracked myself up. —
Elizabeth A. Reeves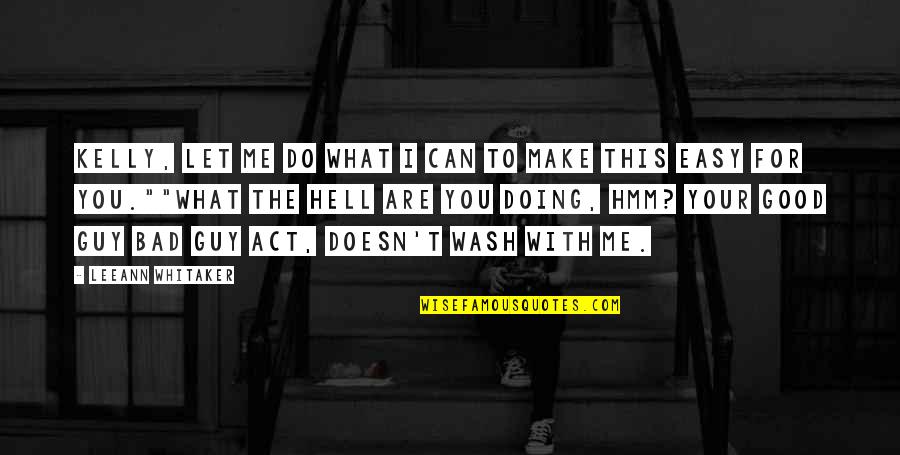 Kelly, let me do what I can to make this easy for you."
"What the hell are you doing, hmm? Your good guy bad guy act, doesn't wash with me. —
LeeAnn Whitaker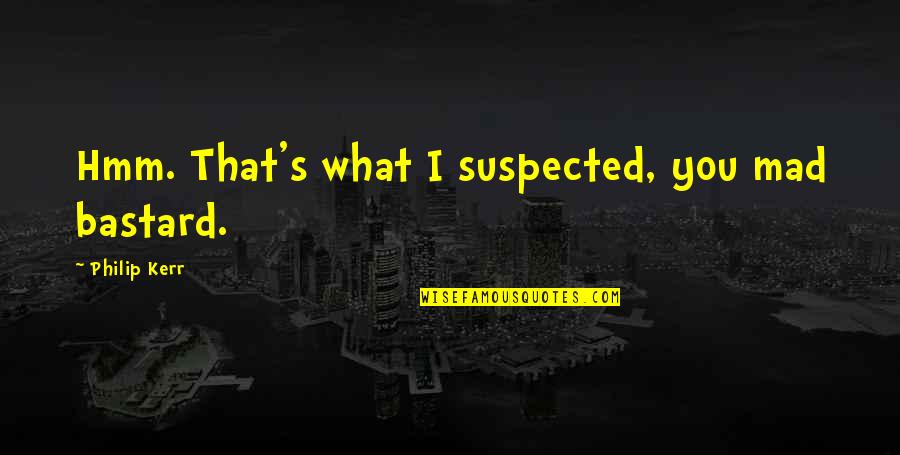 Hmm. That's what I suspected, you mad bastard. —
Philip Kerr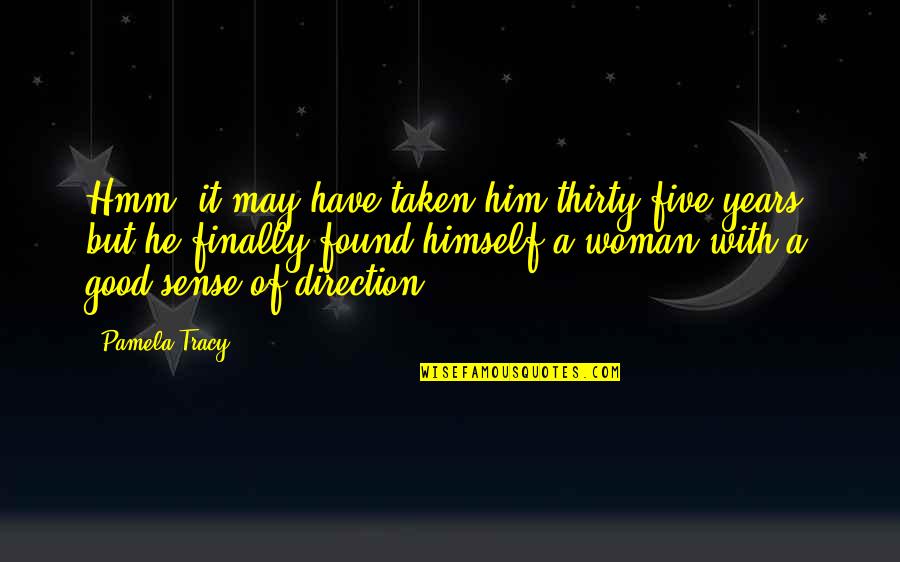 Hmm, it may have taken him thirty-five years, but he finally found himself a woman with a good sense of direction. —
Pamela Tracy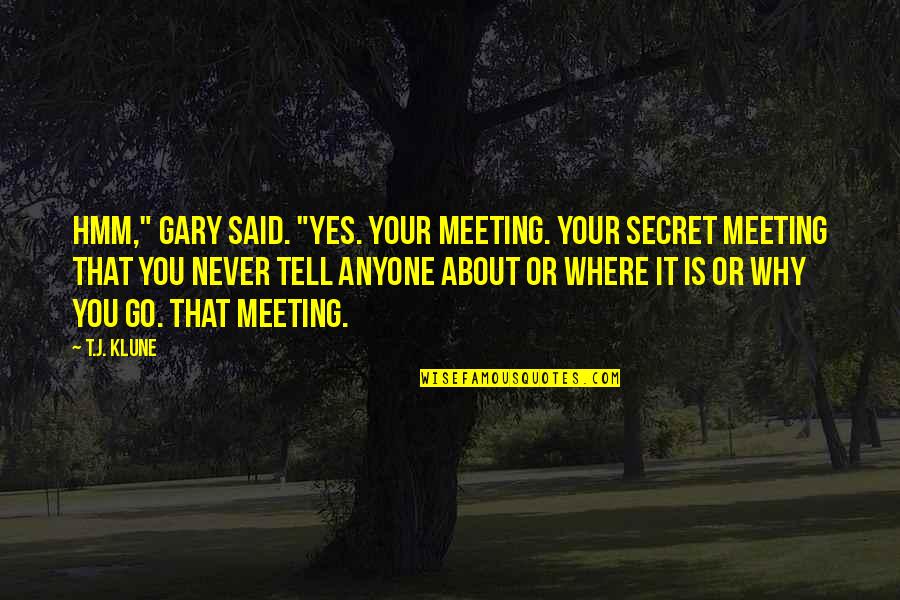 Hmm," Gary said. "Yes. Your meeting. Your secret meeting that you never tell anyone about or where it is or why you go. That meeting. —
T.J. Klune