Helplessly Quotes
Collection of top 47 famous quotes about Helplessly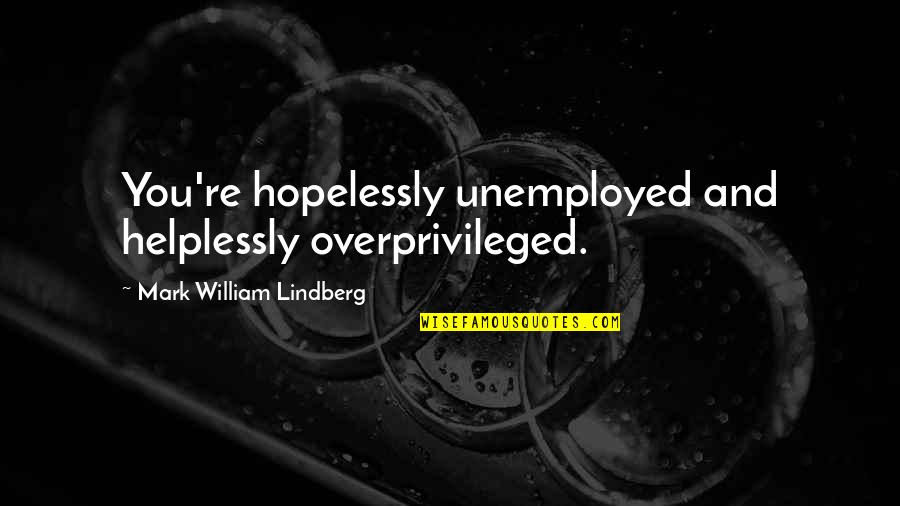 You're hopelessly unemployed and helplessly overprivileged.
—
Mark William Lindberg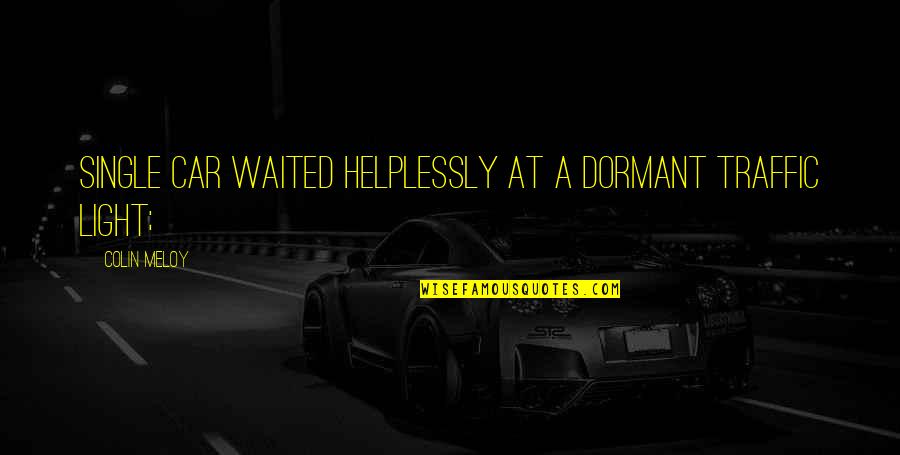 single car waited helplessly at a dormant traffic light;
—
Colin Meloy
I was helplessly captured; and hopelessly enraptured.
—
Brownell Landrum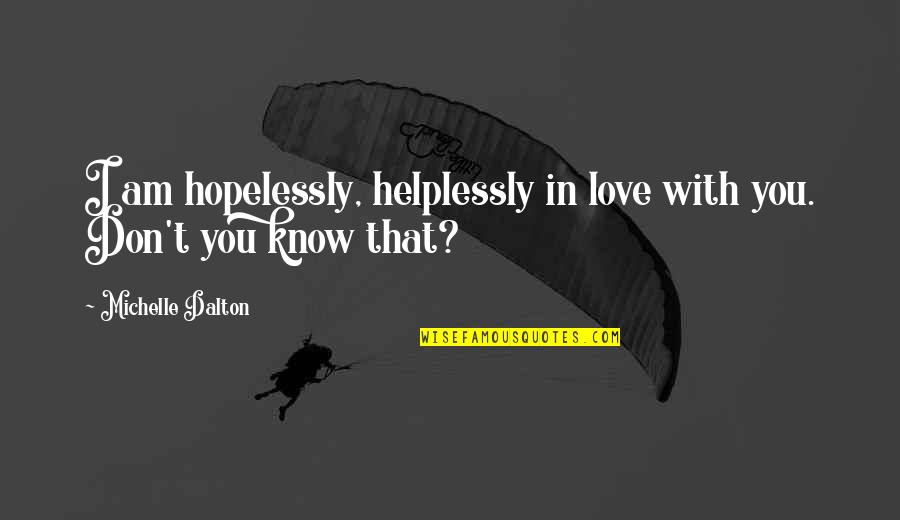 I am hopelessly,
helplessly
in love with you. Don't you know that? —
Michelle Dalton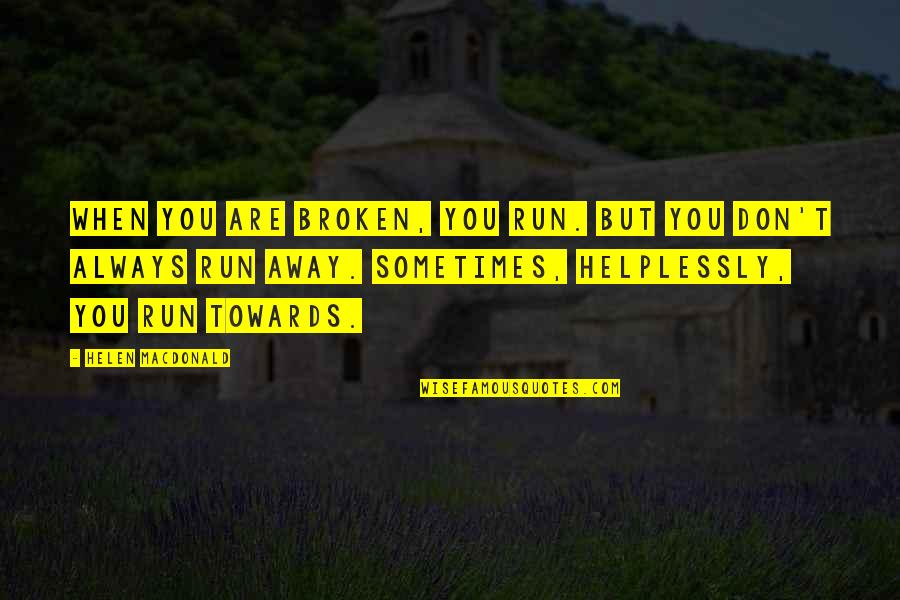 When you are broken, you run. But you don't always run away. Sometimes,
helplessly
, you run towards. —
Helen Macdonald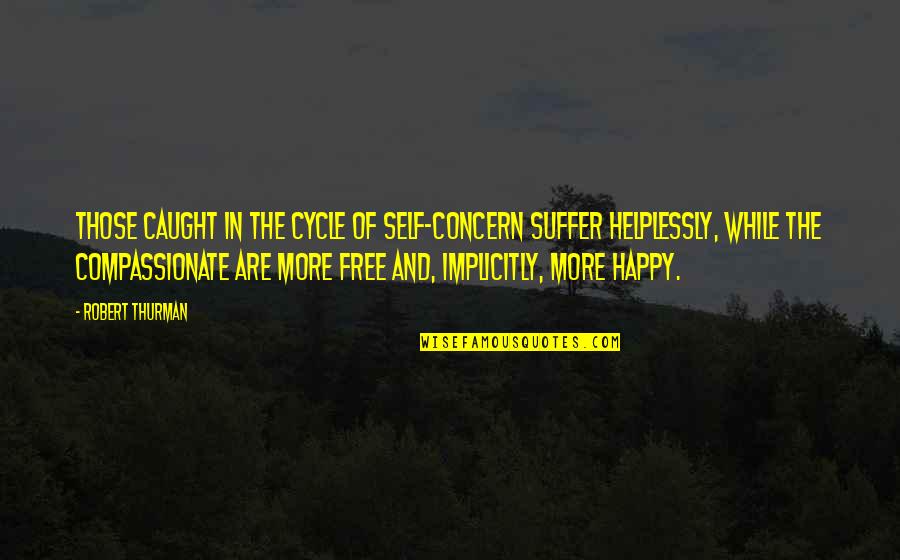 Those caught in the cycle of self-concern suffer
helplessly
, while the compassionate are more free and, implicitly, more happy. —
Robert Thurman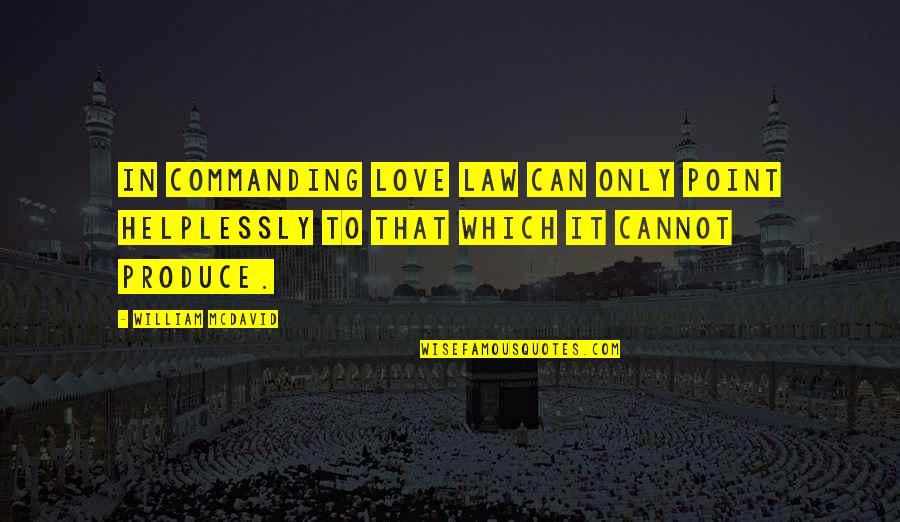 In commanding love law can only point
helplessly
to that which it cannot produce. —
William McDavid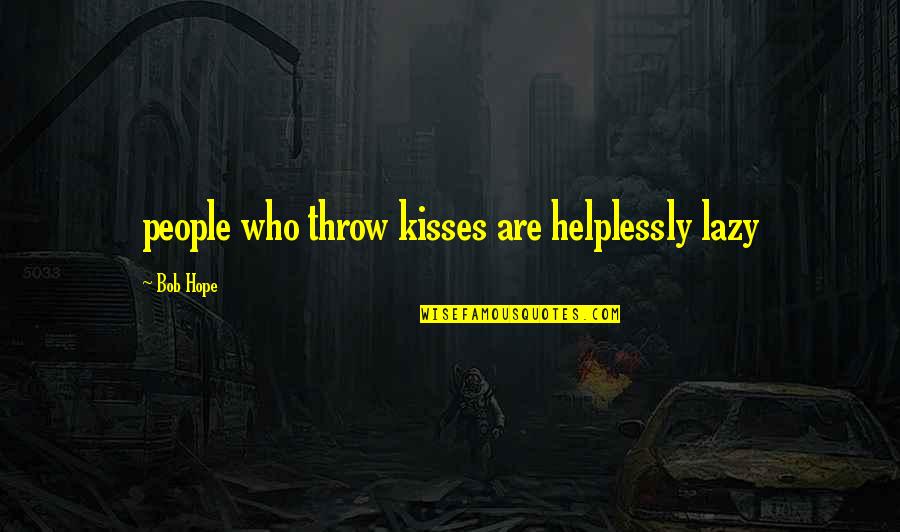 people who throw kisses are
helplessly
lazy —
Bob Hope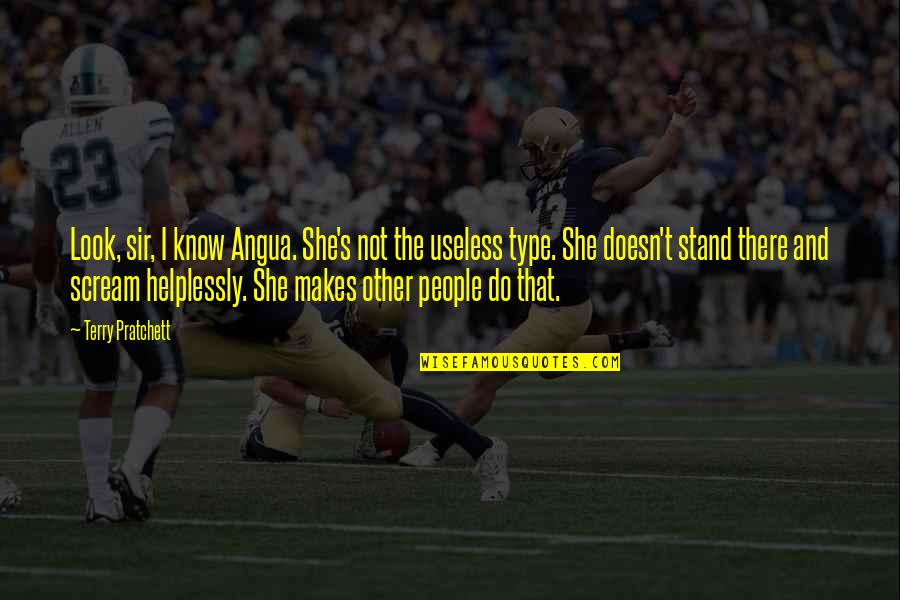 Look, sir, I know Angua. She's not the useless type. She doesn't stand there and scream
helplessly
. She makes other people do that. —
Terry Pratchett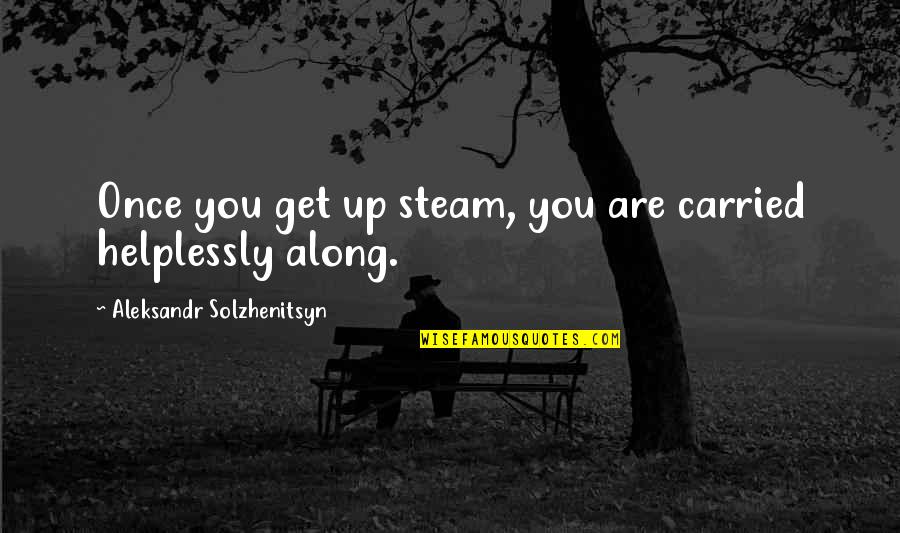 Once you get up steam, you are carried
helplessly
along. —
Aleksandr Solzhenitsyn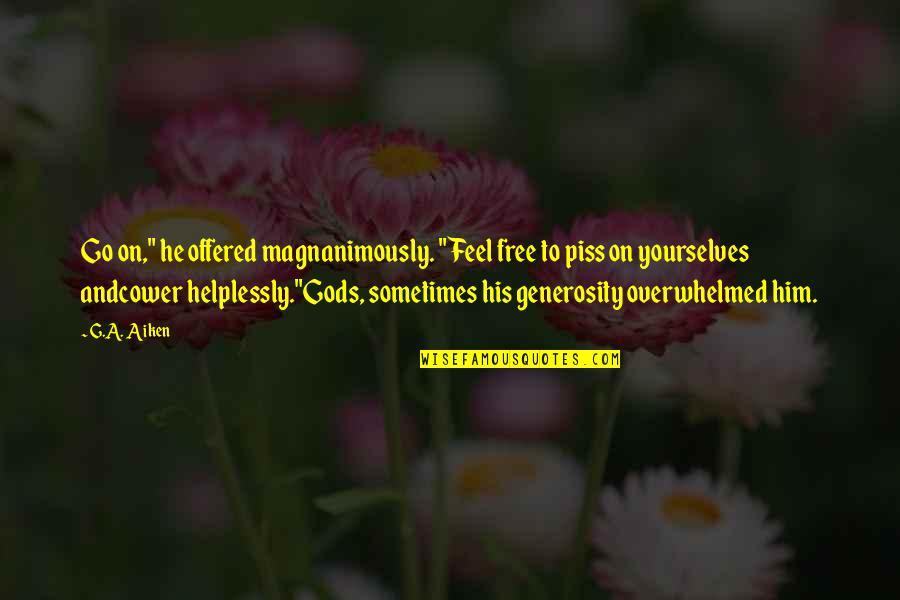 Go on," he offered magnanimously. "Feel free to piss on yourselves and
cower
helplessly
."
Gods, sometimes his generosity overwhelmed him. —
G.A. Aiken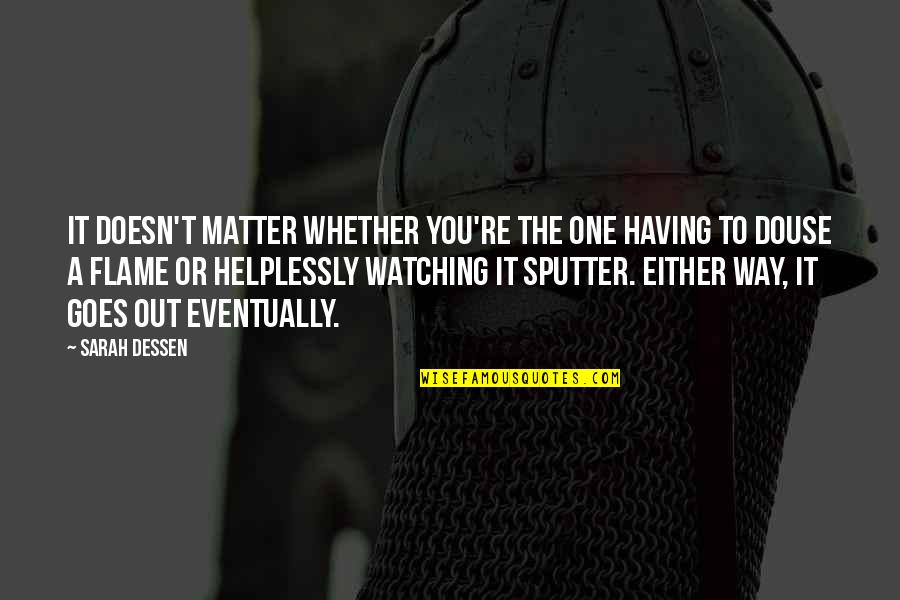 It doesn't matter whether you're the one having to douse a flame or
helplessly
watching it sputter. Either way, it goes out eventually. —
Sarah Dessen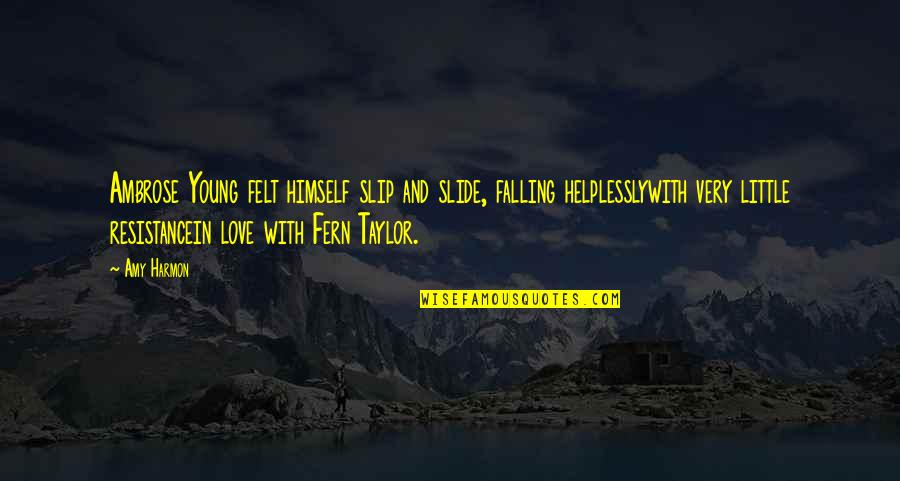 Ambrose Young felt himself slip and slide, falling
helplessly
with very little resistance
in love with Fern Taylor. —
Amy Harmon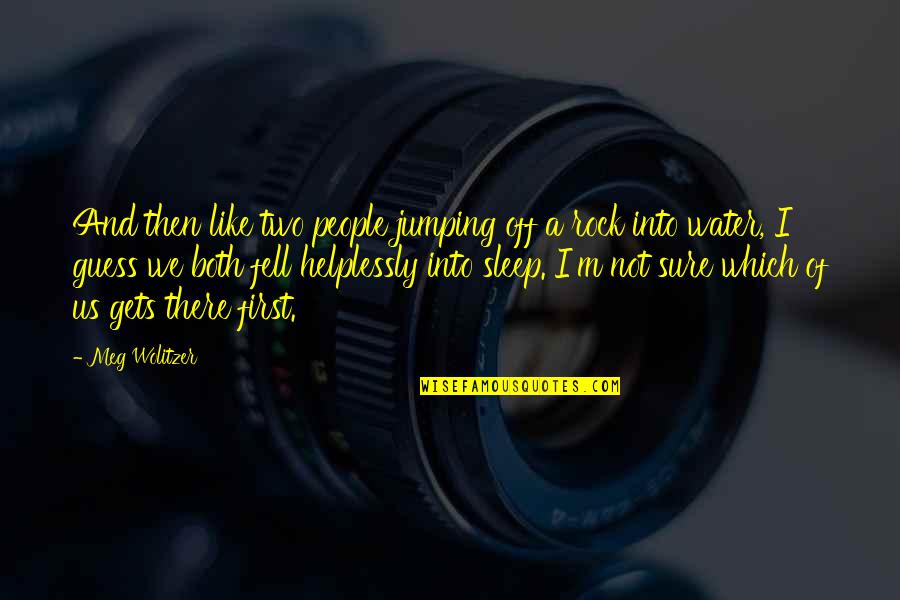 And then like two people jumping off a rock into water, I guess we both fell
helplessly
into sleep. I'm not sure which of us gets there first. —
Meg Wolitzer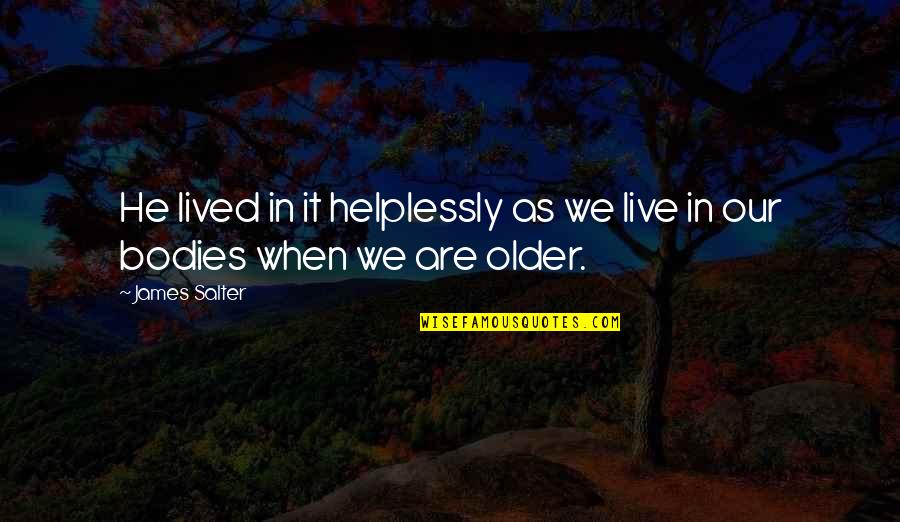 He lived in it
helplessly
as we live in our bodies when we are older. —
James Salter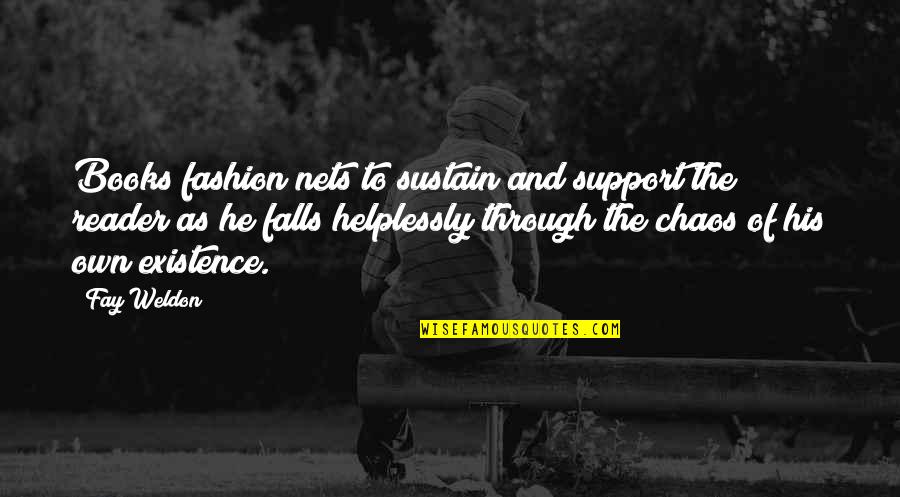 Books fashion nets to sustain and support the reader as he falls
helplessly
through the chaos of his own existence. —
Fay Weldon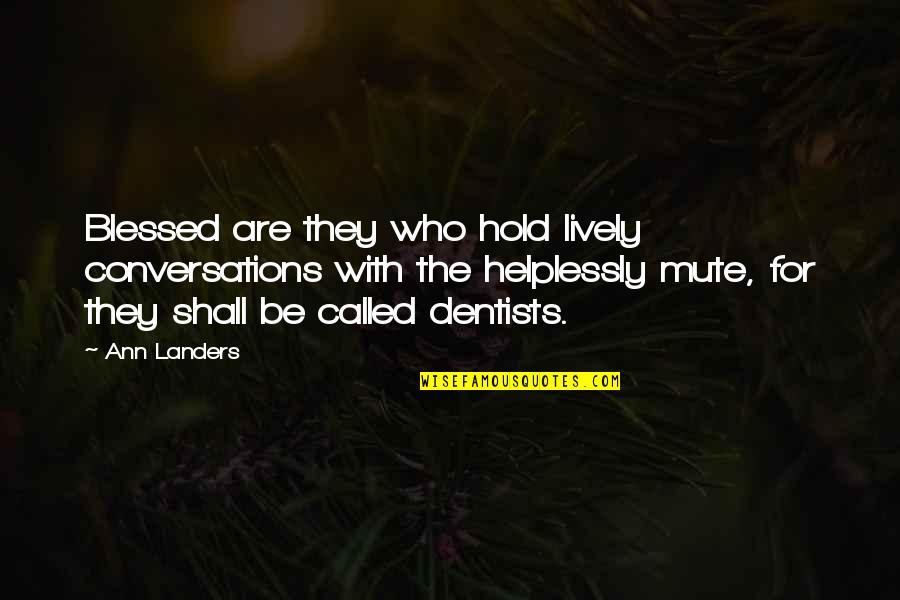 Blessed are they who hold lively conversations with the
helplessly
mute, for they shall be called dentists. —
Ann Landers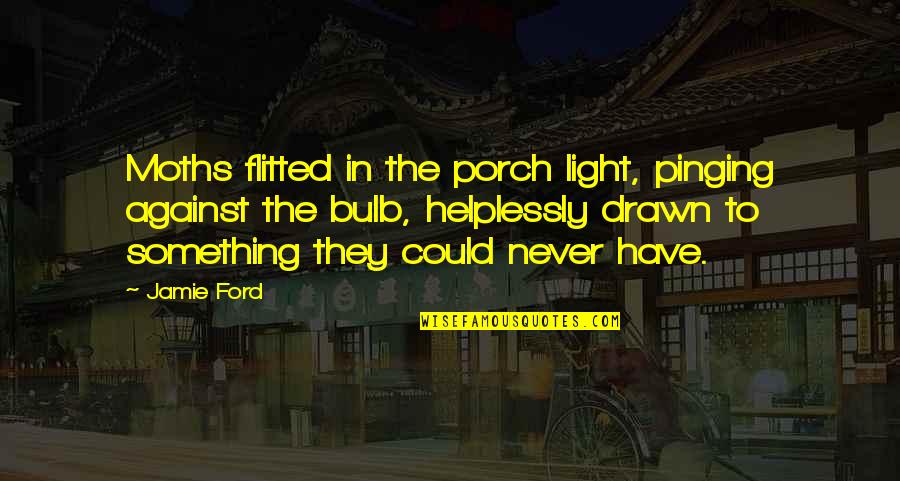 Moths flitted in the porch light, pinging against the bulb,
helplessly
drawn to something they could never have. —
Jamie Ford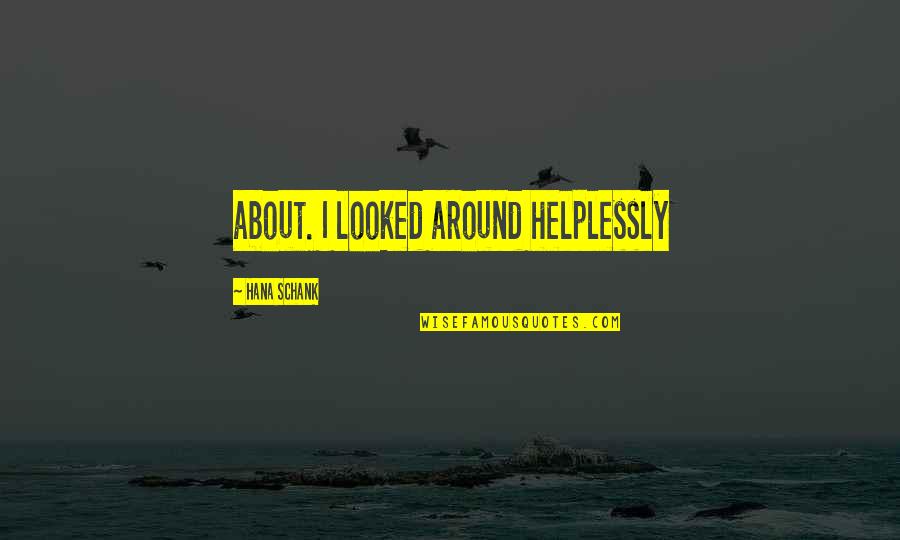 about. I looked around
helplessly
—
Hana Schank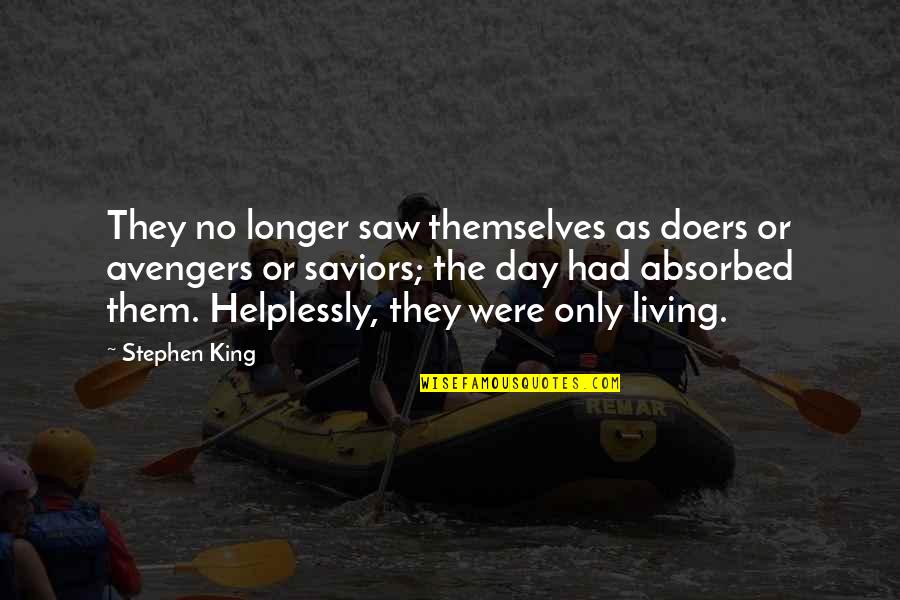 They no longer saw themselves as doers or avengers or saviors; the day had absorbed them.
Helplessly
, they were only living. —
Stephen King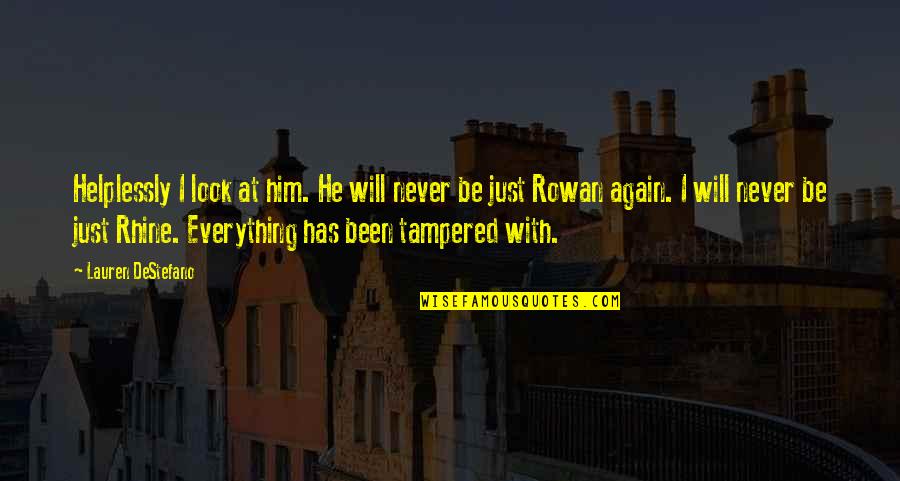 Helplessly
I look at him. He will never be just Rowan again. I will never be just Rhine. Everything has been tampered with. —
Lauren DeStefano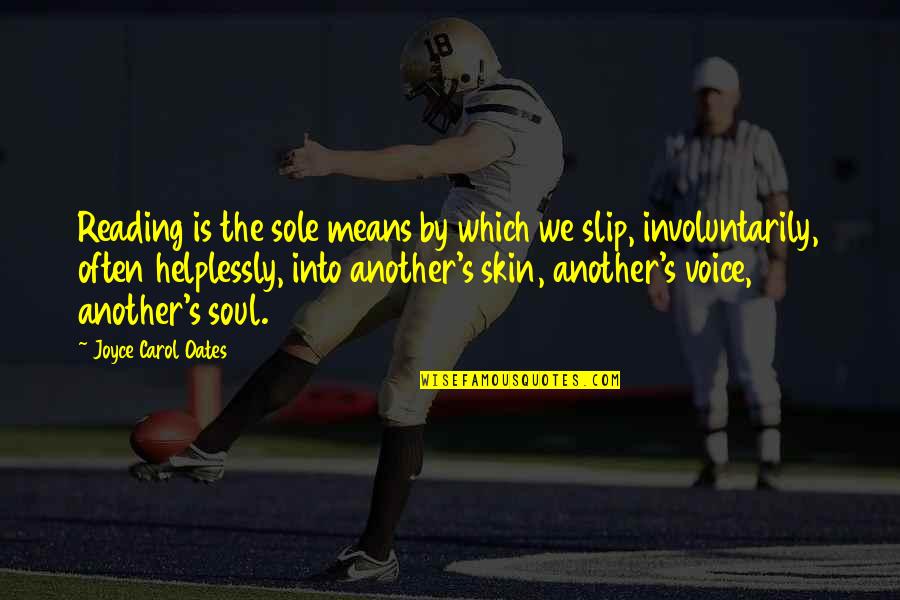 Reading is the sole means by which we slip, involuntarily, often
helplessly
, into another's skin, another's voice, another's soul. —
Joyce Carol Oates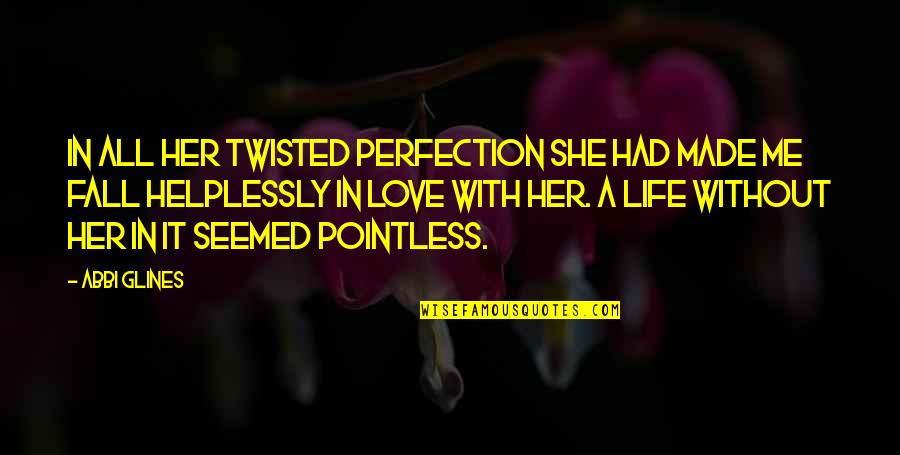 In all her twisted perfection she had made me fall
helplessly
in love with her. A life without her in it seemed pointless. —
Abbi Glines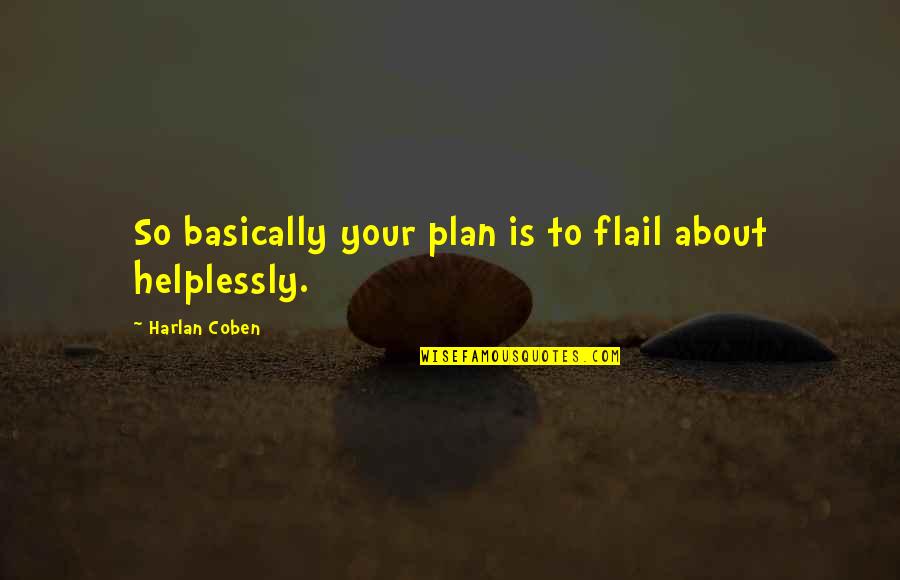 So basically your plan is to flail about
helplessly
. —
Harlan Coben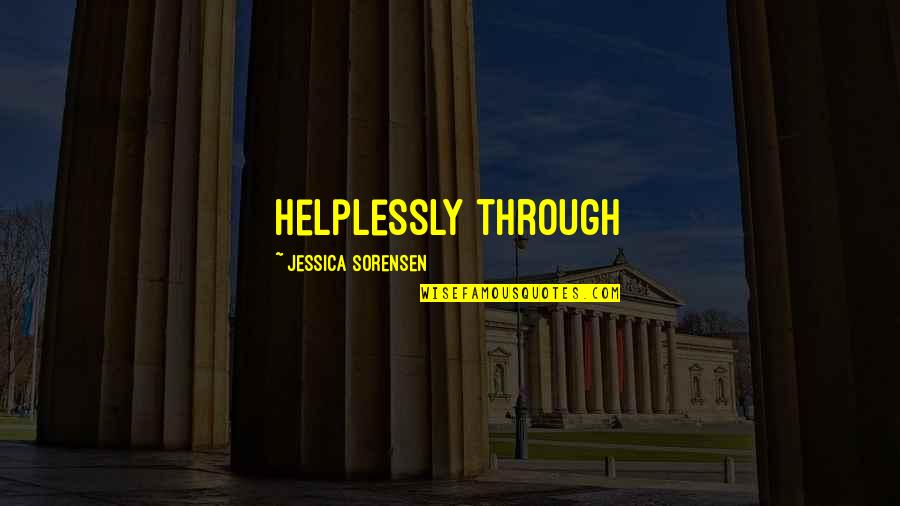 helplessly
through —
Jessica Sorensen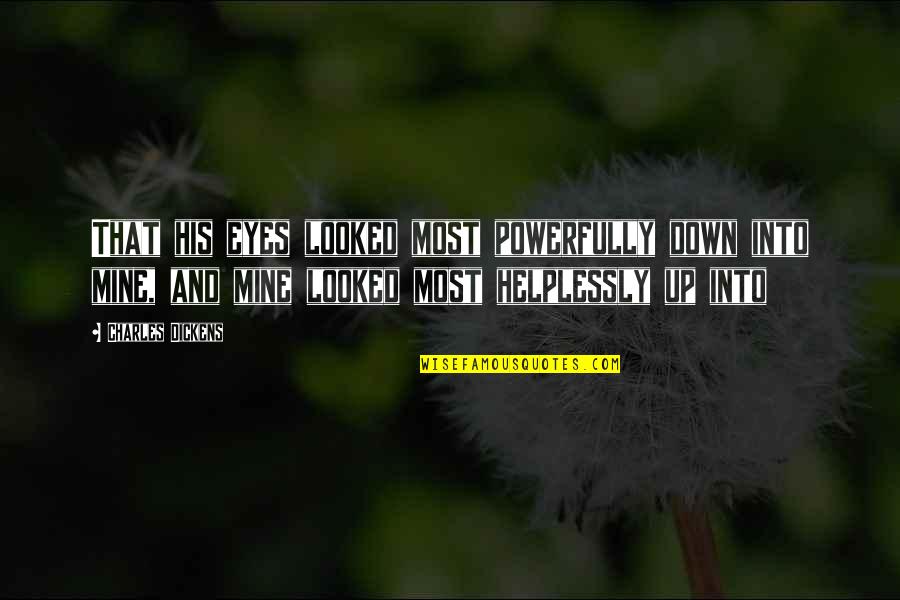 That his eyes looked most powerfully down into mine, and mine looked most
helplessly
up into —
Charles Dickens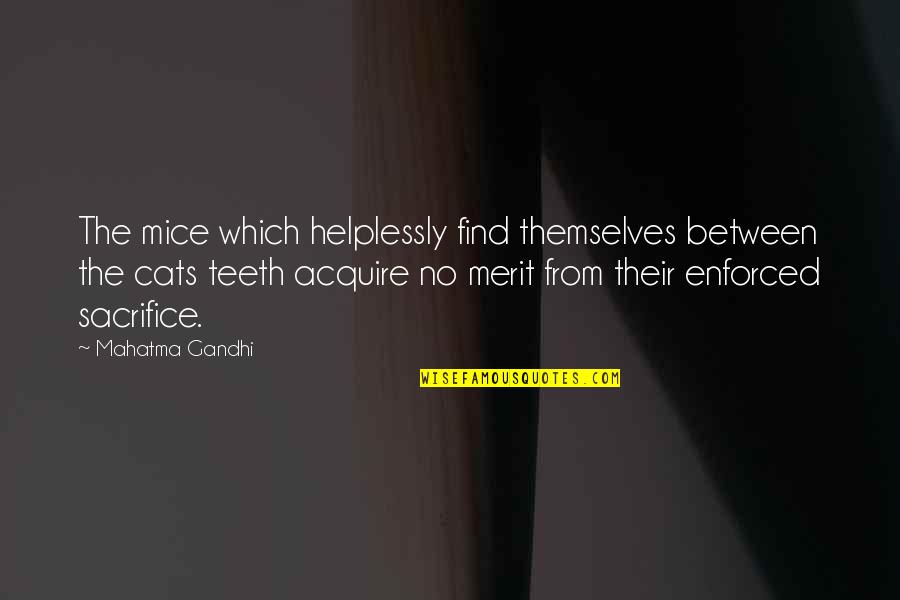 The mice which
helplessly
find themselves between the cats teeth acquire no merit from their enforced sacrifice. —
Mahatma Gandhi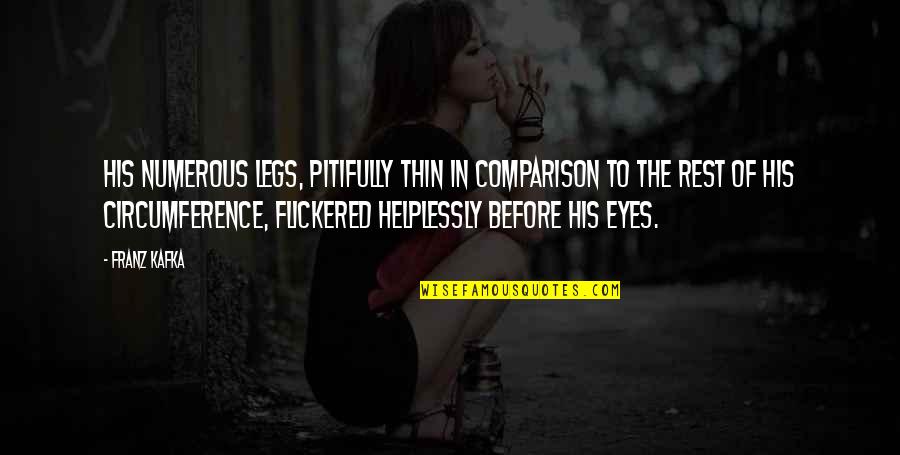 His numerous legs, pitifully thin in comparison to the rest of his circumference, flickered
helplessly
before his eyes. —
Franz Kafka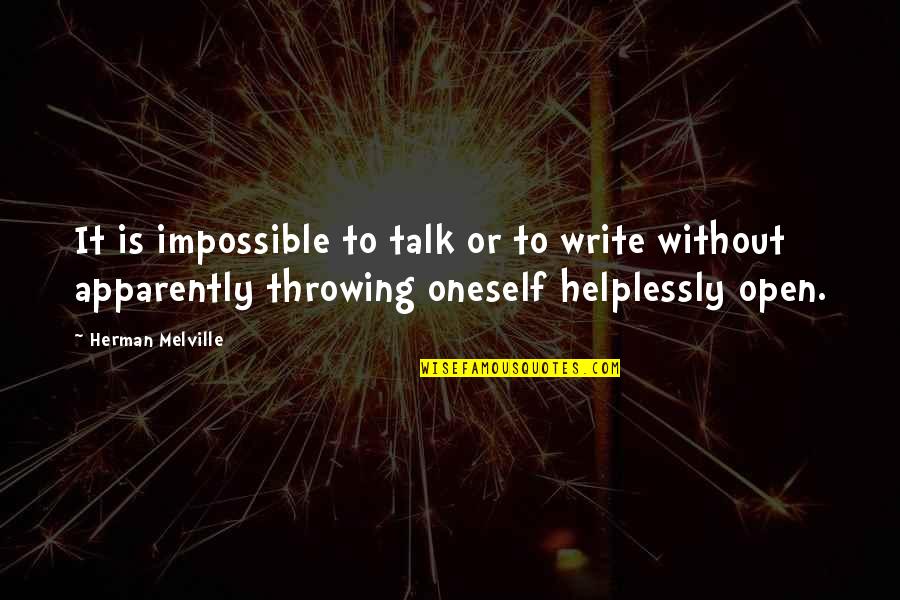 It is impossible to talk or to write without apparently throwing oneself
helplessly
open. —
Herman Melville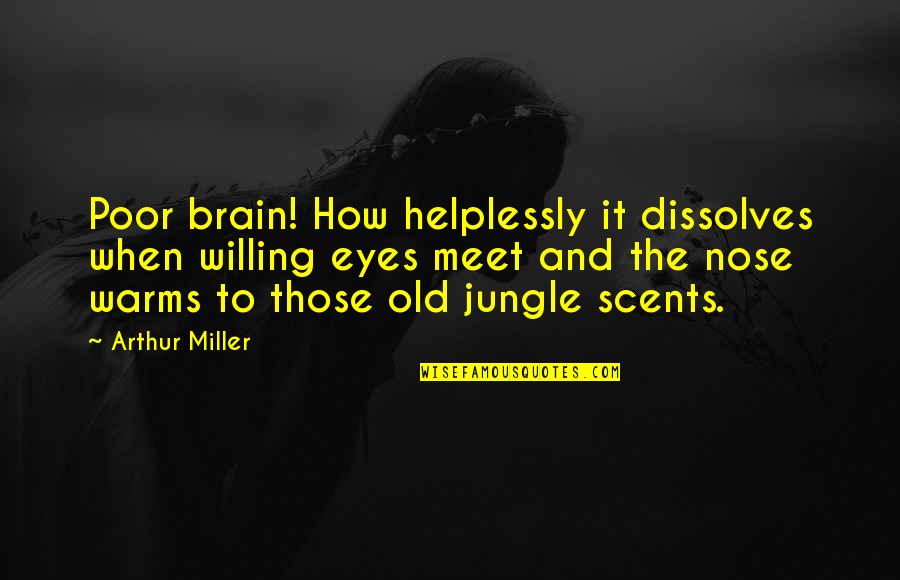 Poor brain! How
helplessly
it dissolves when willing eyes meet and the nose warms to those old jungle scents. —
Arthur Miller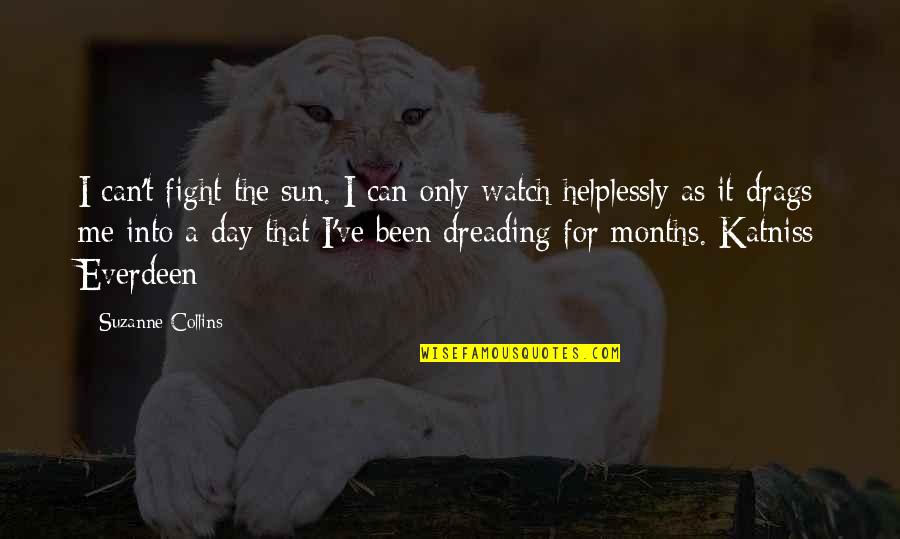 I can't fight the sun. I can only watch
helplessly
as it drags me into a day that I've been dreading for months. Katniss Everdeen —
Suzanne Collins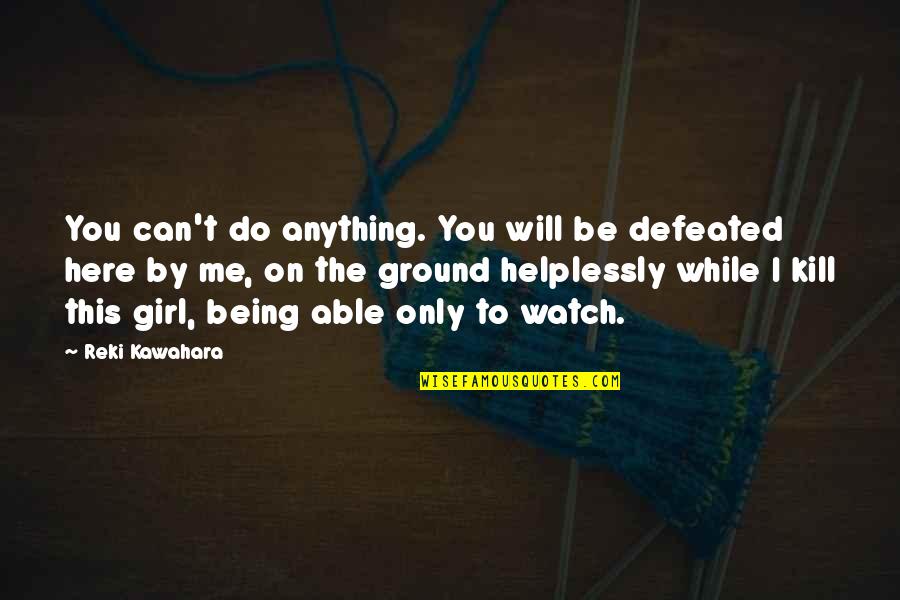 You can't do anything. You will be defeated here by me, on the ground
helplessly
while I kill this girl, being able only to watch. —
Reki Kawahara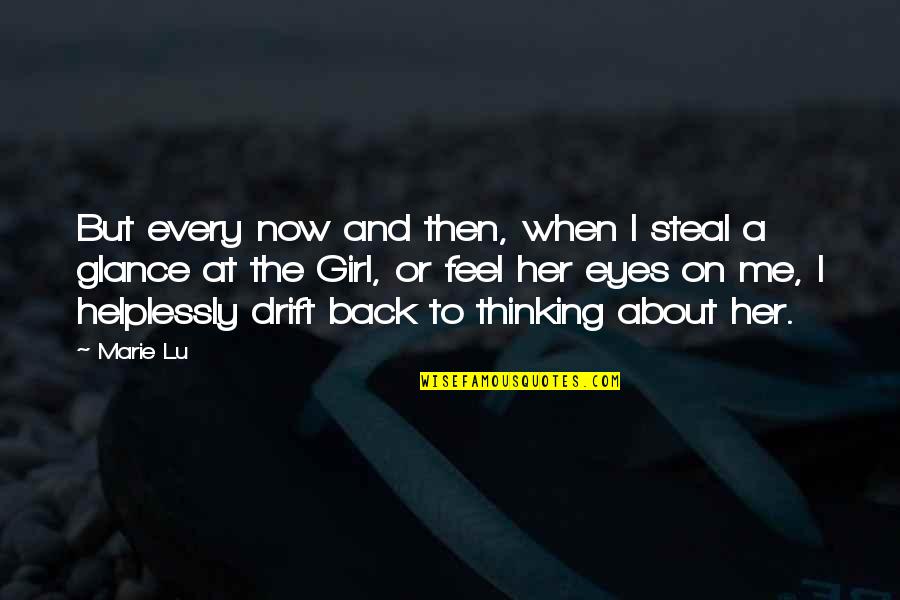 But every now and then, when I steal a glance at the Girl, or feel her eyes on me, I
helplessly
drift back to thinking about her. —
Marie Lu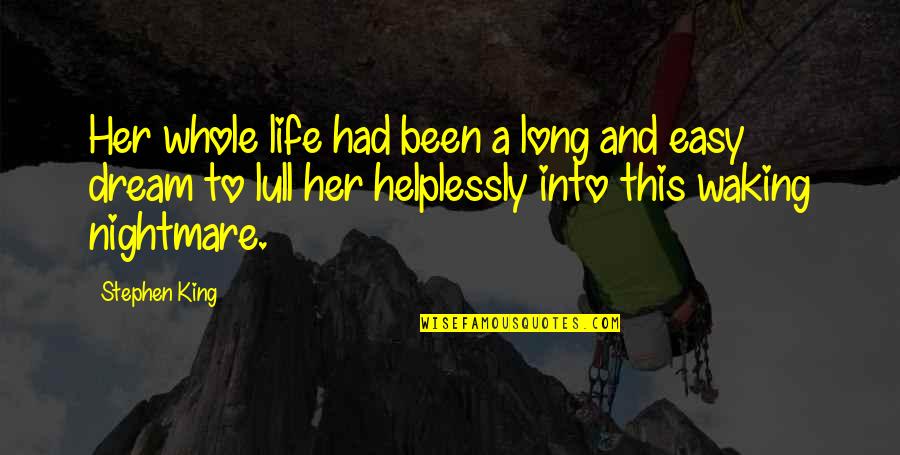 Her whole life had been a long and easy dream to lull her
helplessly
into this waking nightmare. —
Stephen King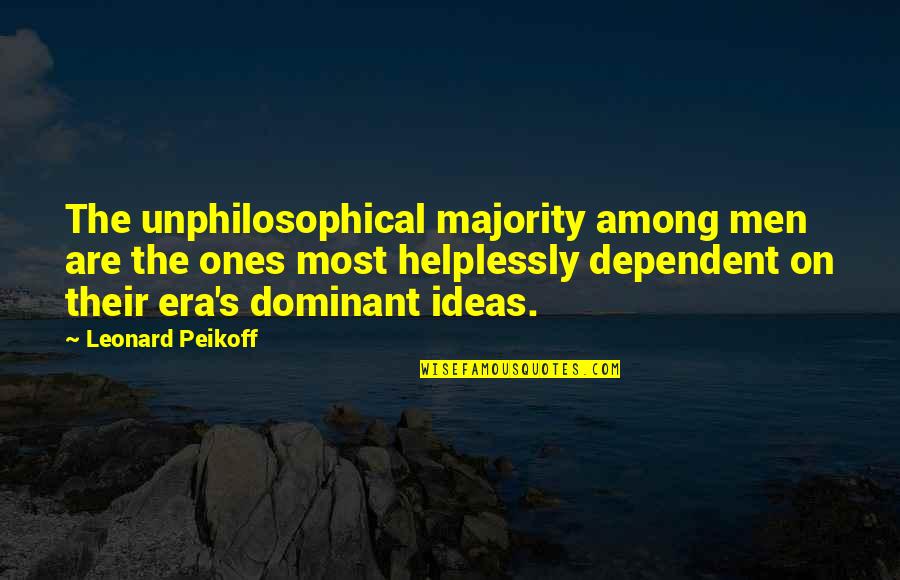 The unphilosophical majority among men are the ones most
helplessly
dependent on their era's dominant ideas. —
Leonard Peikoff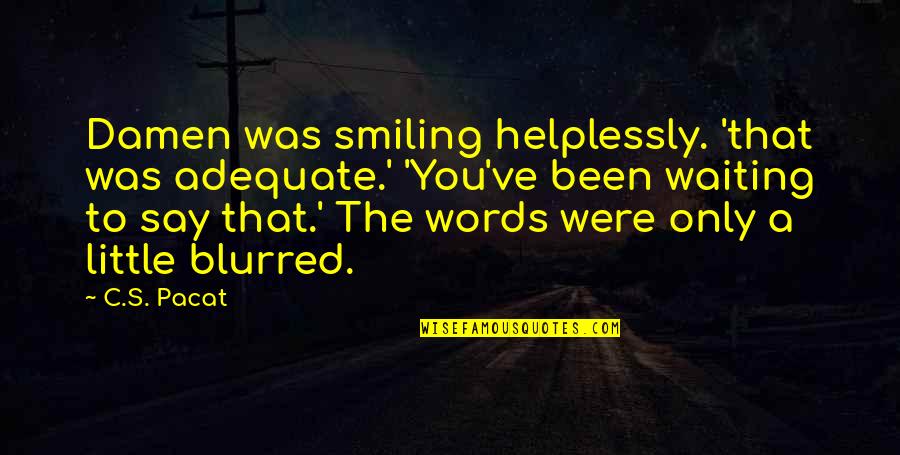 Damen was smiling
helplessly
. 'that was adequate.' 'You've been waiting to say that.' The words were only a little blurred. —
C.S. Pacat