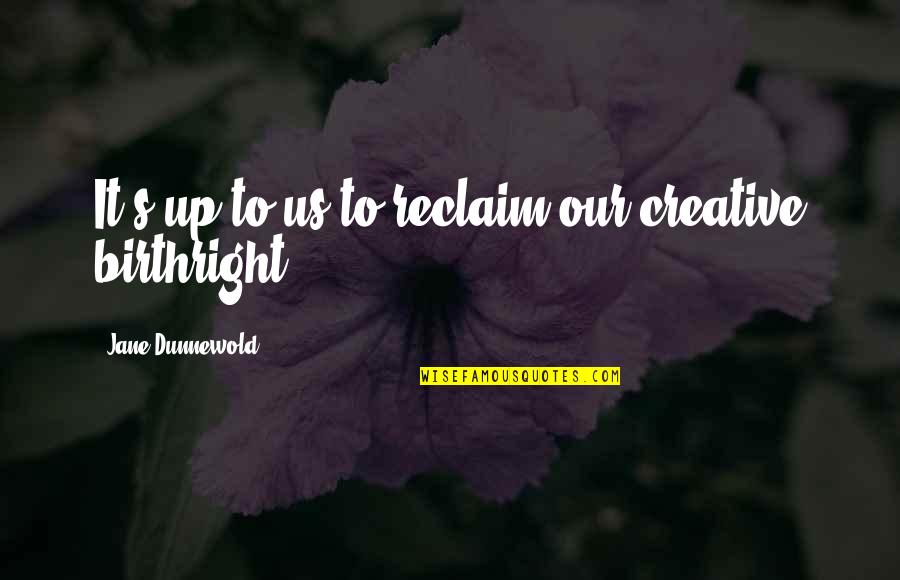 It's up to us to reclaim our creative birthright.
—
Jane Dunnewold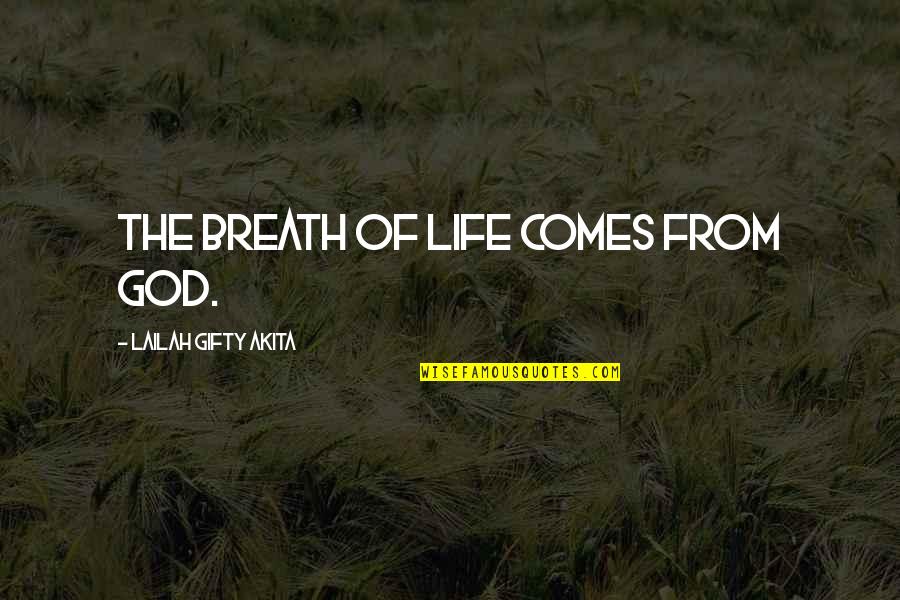 The breath of life comes from God.
—
Lailah Gifty Akita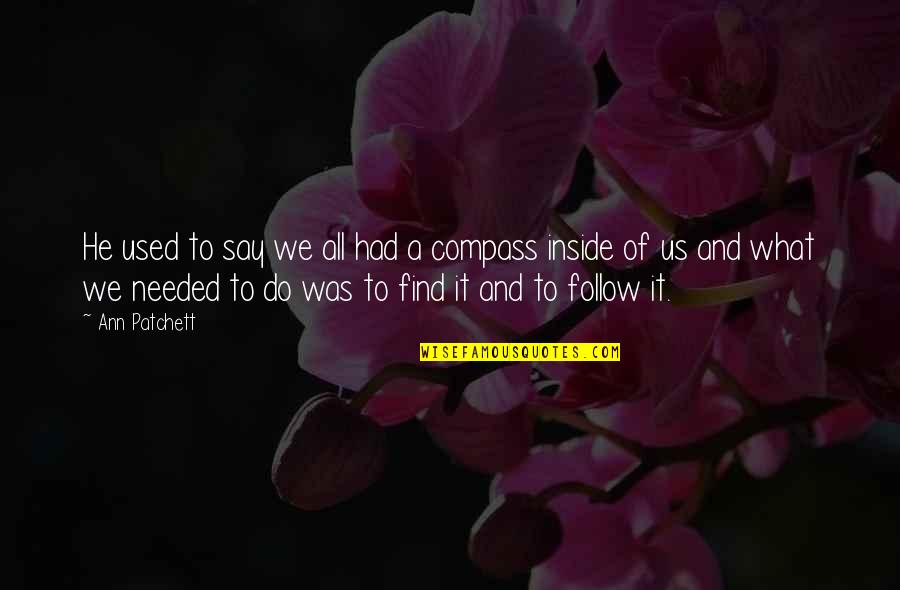 He used to say we all had a compass inside of us and what we needed to do was to find it and to follow it.
—
Ann Patchett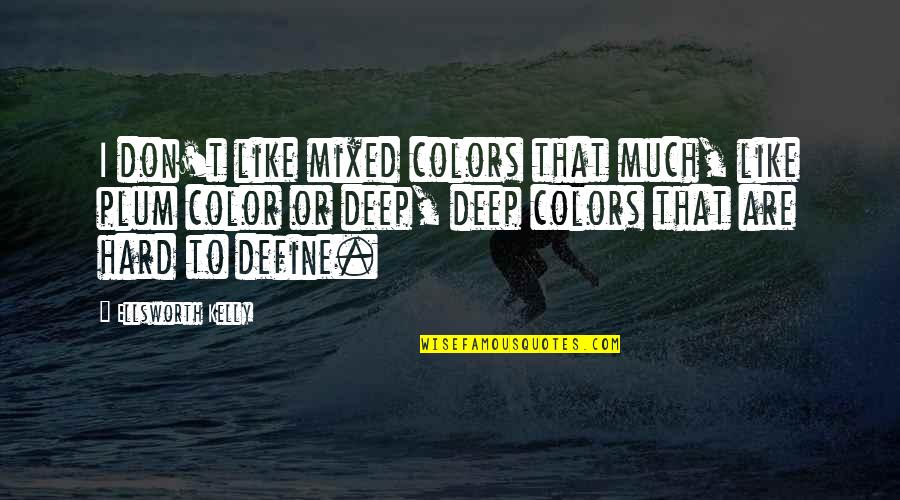 I don't like mixed colors that much, like plum color or deep, deep colors that are hard to define.
—
Ellsworth Kelly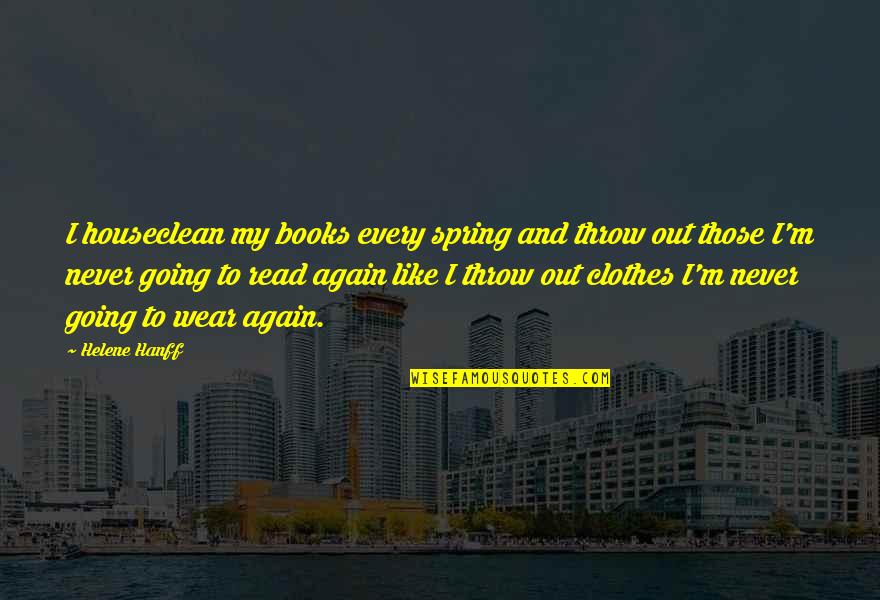 I houseclean my books every spring and throw out those I'm never going to read again like I throw out clothes I'm never going to wear again.
—
Helene Hanff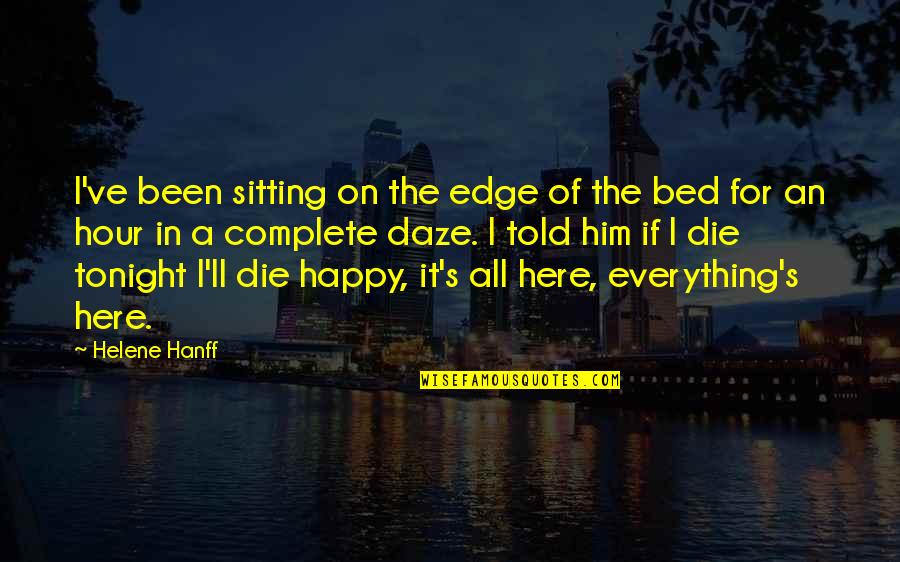 I've been sitting on the edge of the bed for an hour in a complete daze. I told him if I die tonight I'll die happy, it's all here, everything's here.
—
Helene Hanff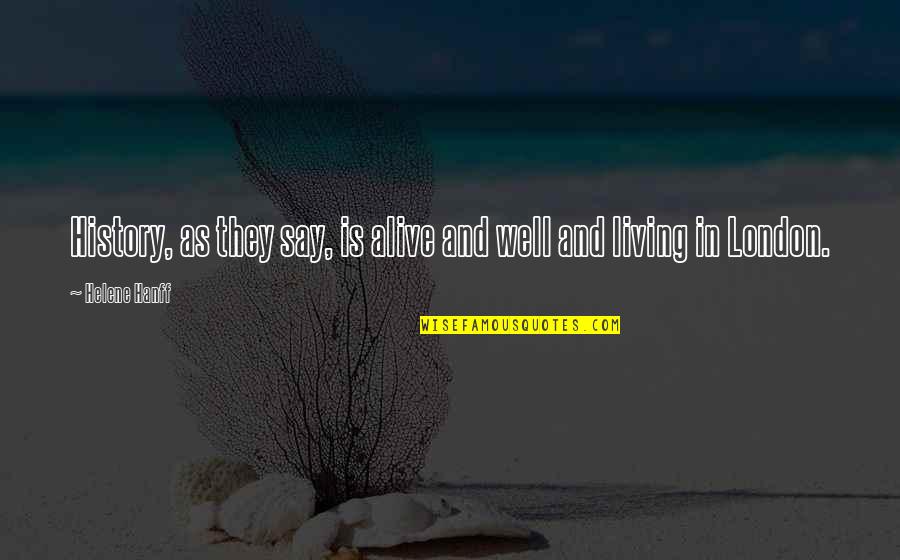 History, as they say, is alive and well and living in London.
—
Helene Hanff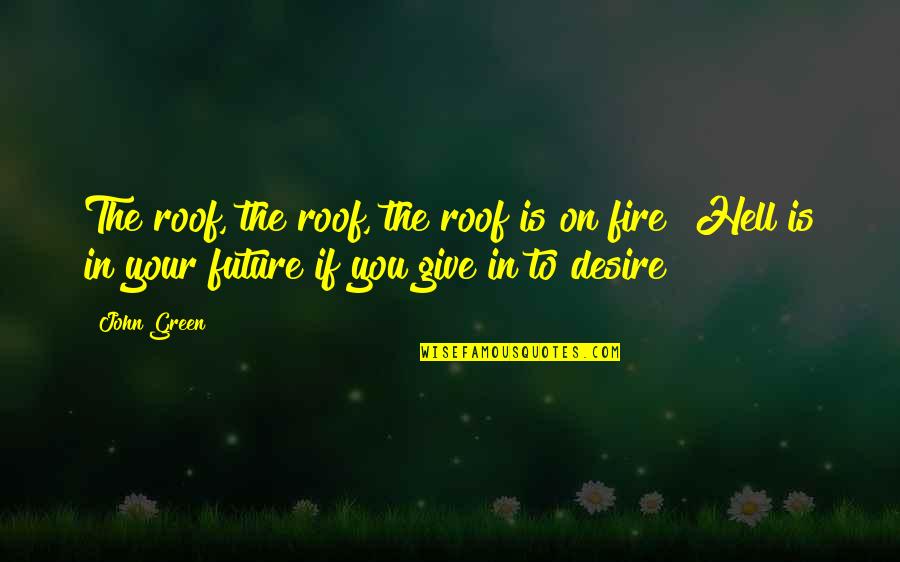 The roof, the roof, the roof is on fire! Hell is in your future if you give in to desire!
—
John Green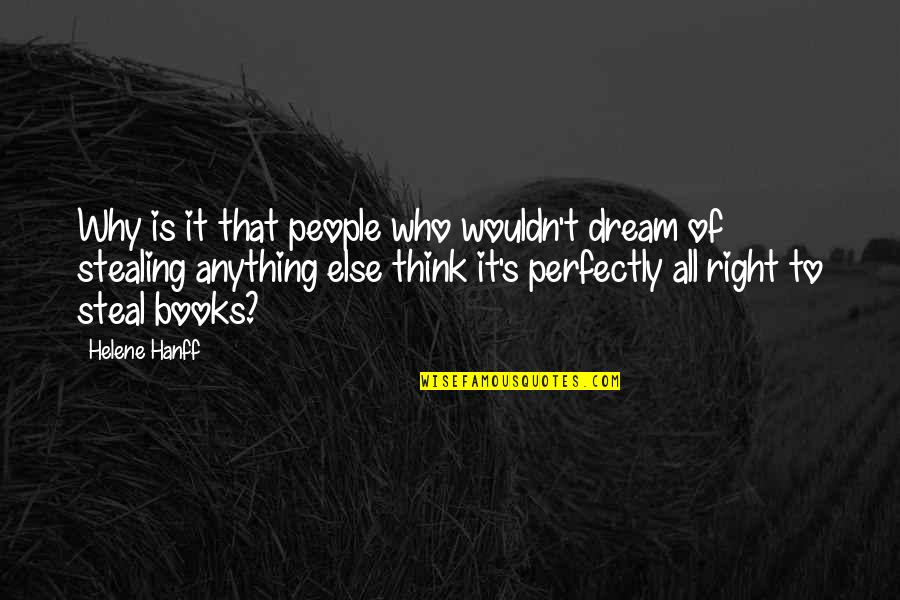 Why is it that people who wouldn't dream of stealing anything else think it's perfectly all right to steal books?
—
Helene Hanff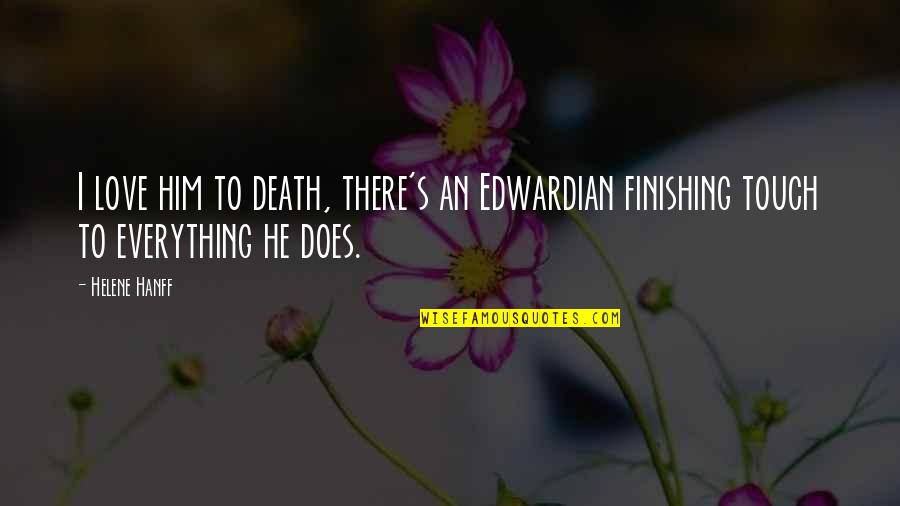 I love him to death, there's an Edwardian finishing touch to everything he does.
—
Helene Hanff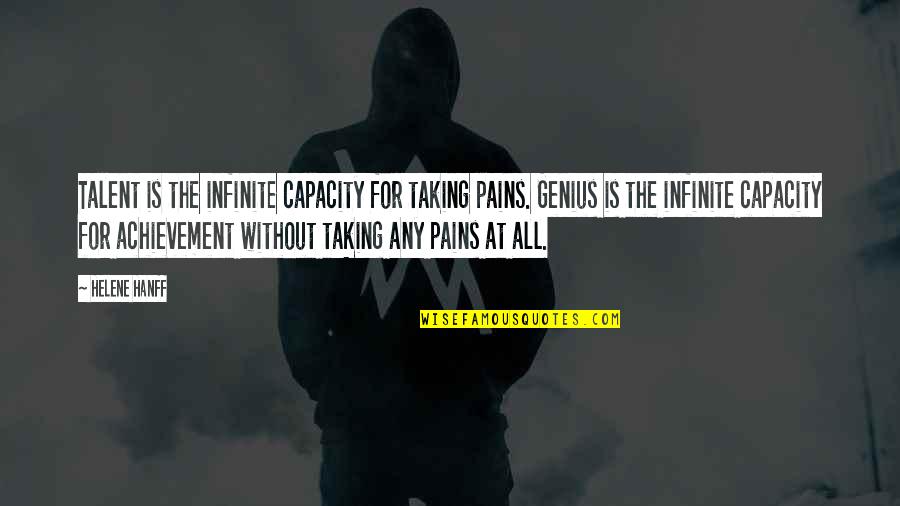 Talent is the infinite capacity for taking pains. Genius is the infinite capacity for achievement without taking any pains at all.
—
Helene Hanff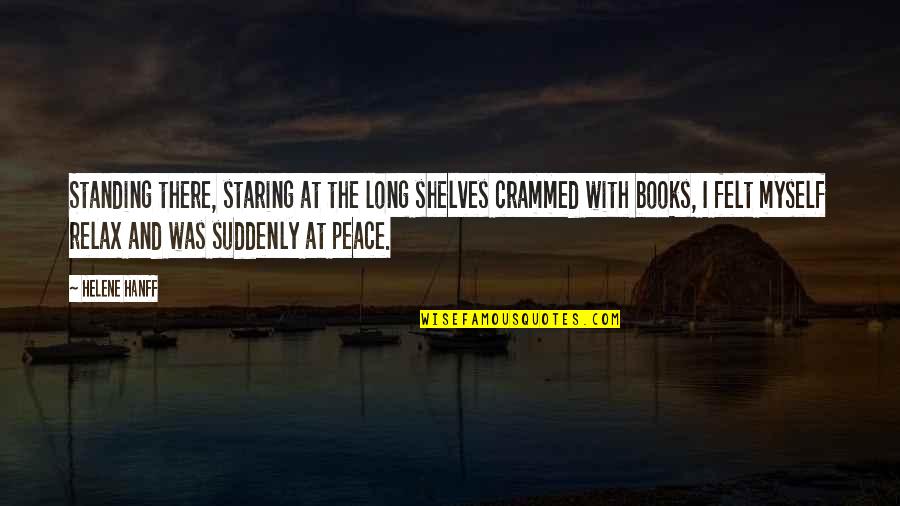 Standing there, staring at the long shelves crammed with books, I felt myself relax and was suddenly at peace.
—
Helene Hanff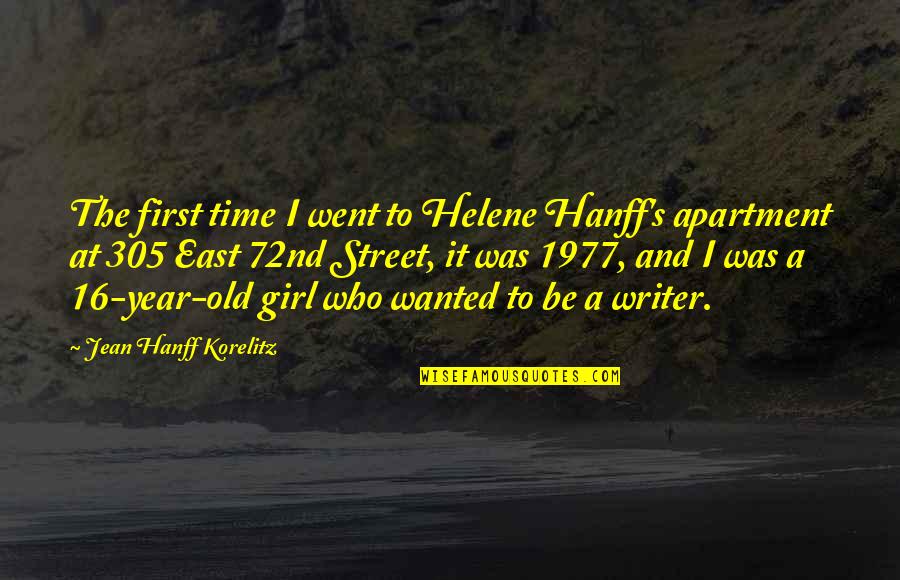 The first time I went to Helene Hanff's apartment at 305 East 72nd Street, it was 1977, and I was a 16-year-old girl who wanted to be a writer. —
Jean Hanff Korelitz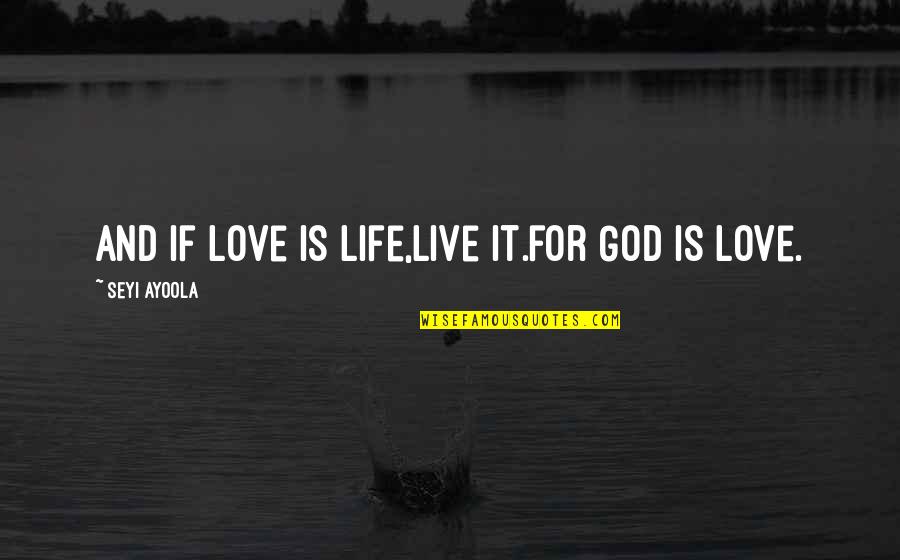 And if love is life,live it.for God is love. —
Seyi Ayoola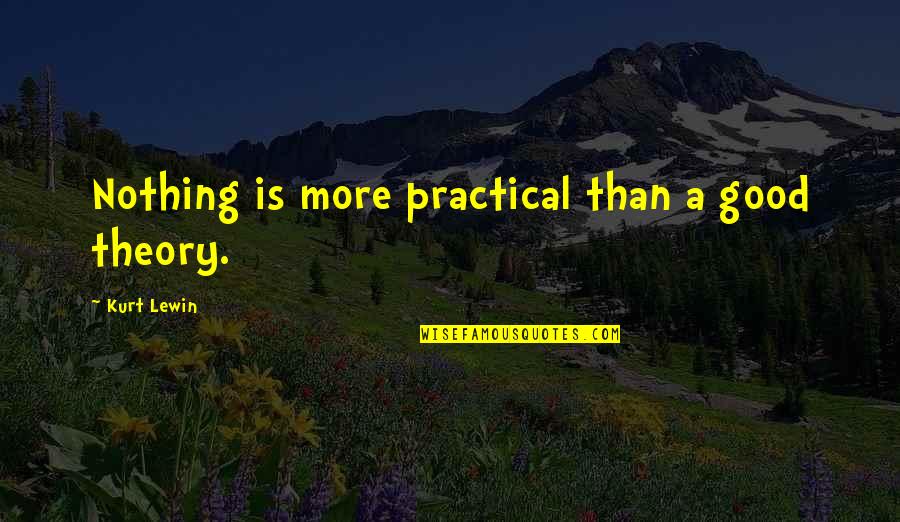 Nothing is more practical than a good theory. —
Kurt Lewin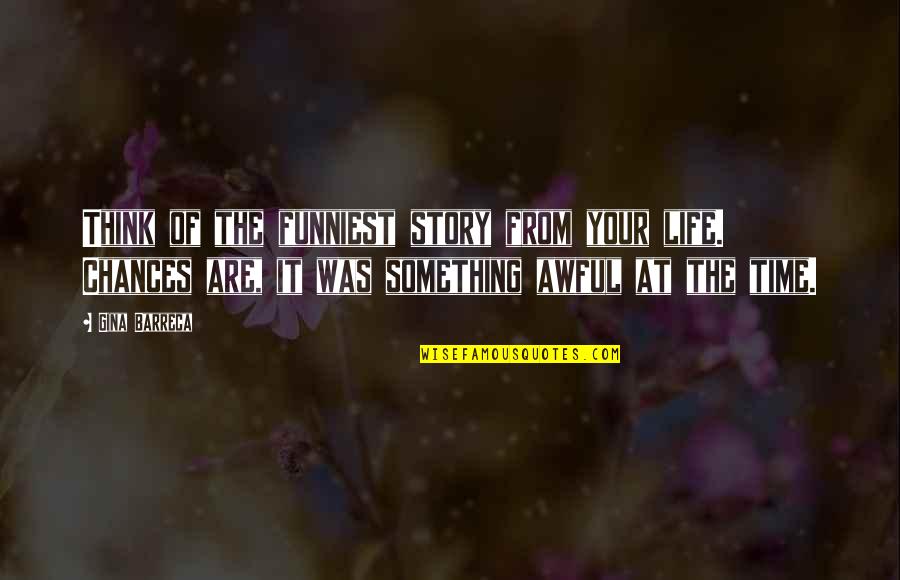 Think of the funniest story from your life. Chances are, it was something awful at the time. —
Gina Barreca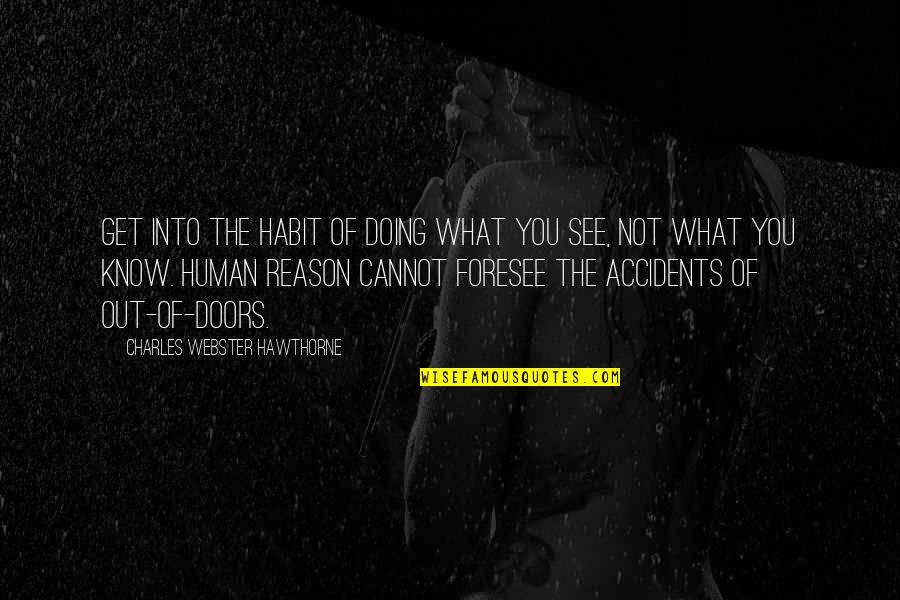 Get into the habit of doing what you see, not what you know. Human reason cannot foresee the accidents of out-of-doors. —
Charles Webster Hawthorne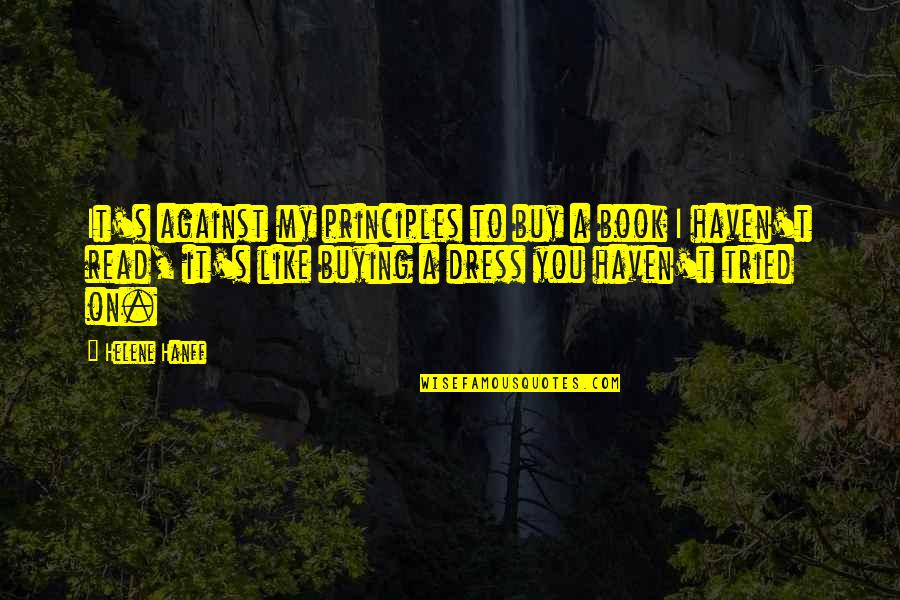 It's against my principles to buy a book I haven't read, it's like buying a dress you haven't tried on. —
Helene Hanff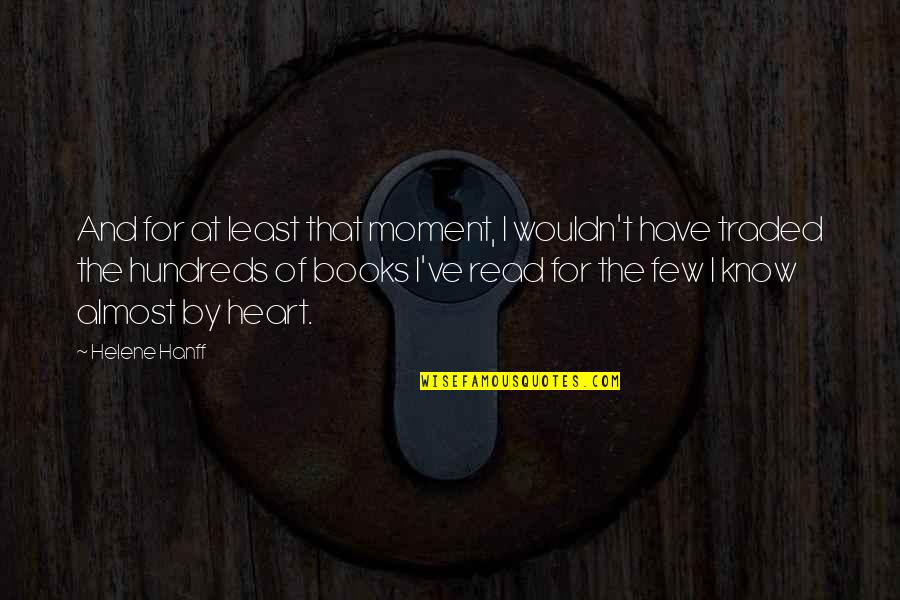 And for at least that moment, I wouldn't have traded the hundreds of books I've read for the few I know almost by heart. —
Helene Hanff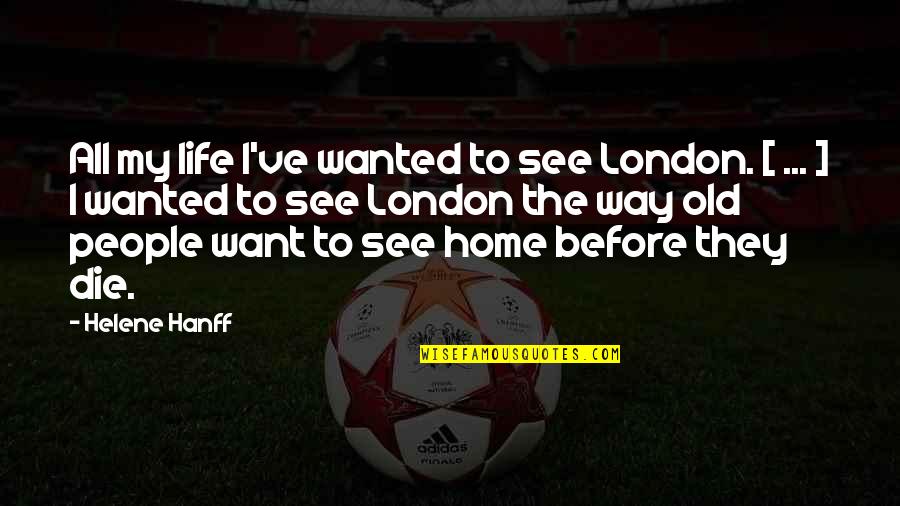 All my life I've wanted to see London. [ ... ] I wanted to see London the way old people want to see home before they die. —
Helene Hanff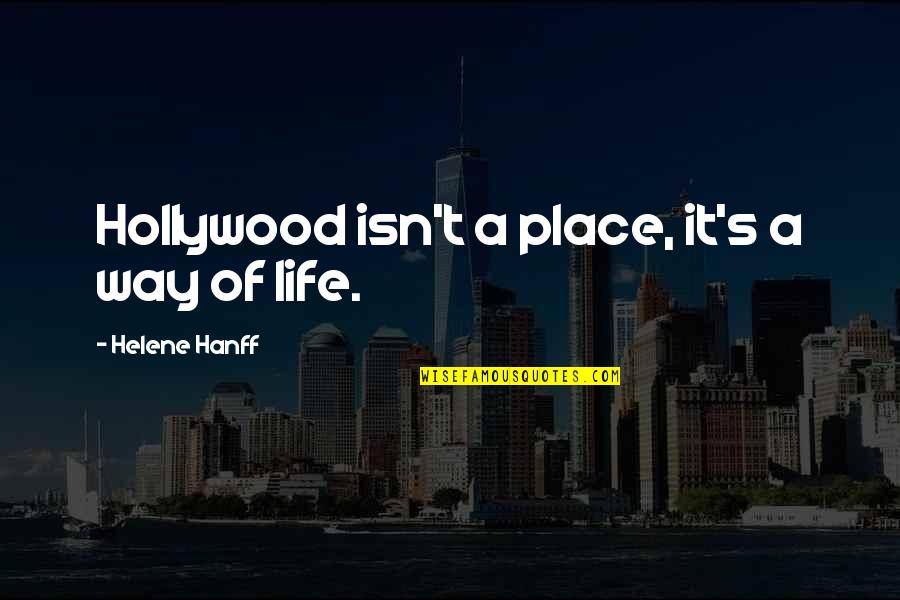 Hollywood isn't a place, it's a way of life. —
Helene Hanff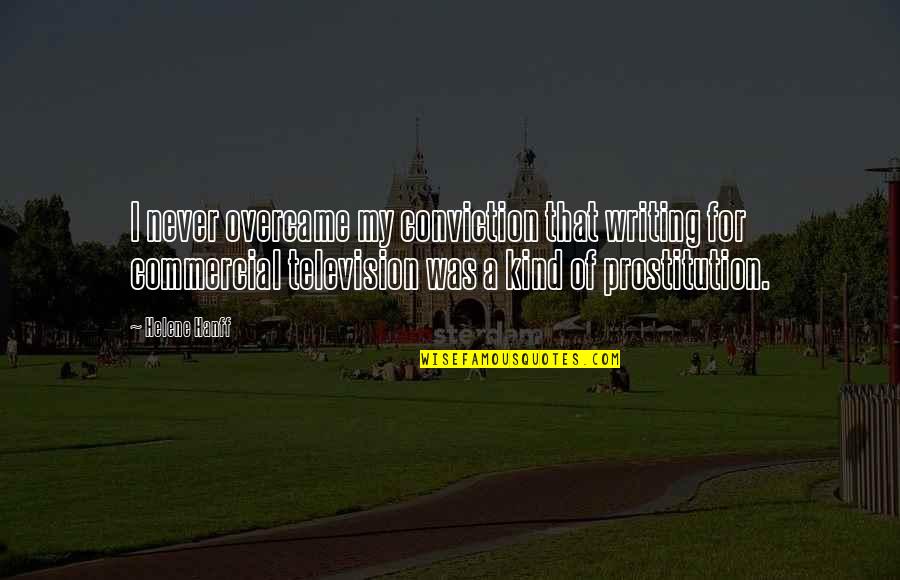 I never overcame my conviction that writing for commercial television was a kind of prostitution. —
Helene Hanff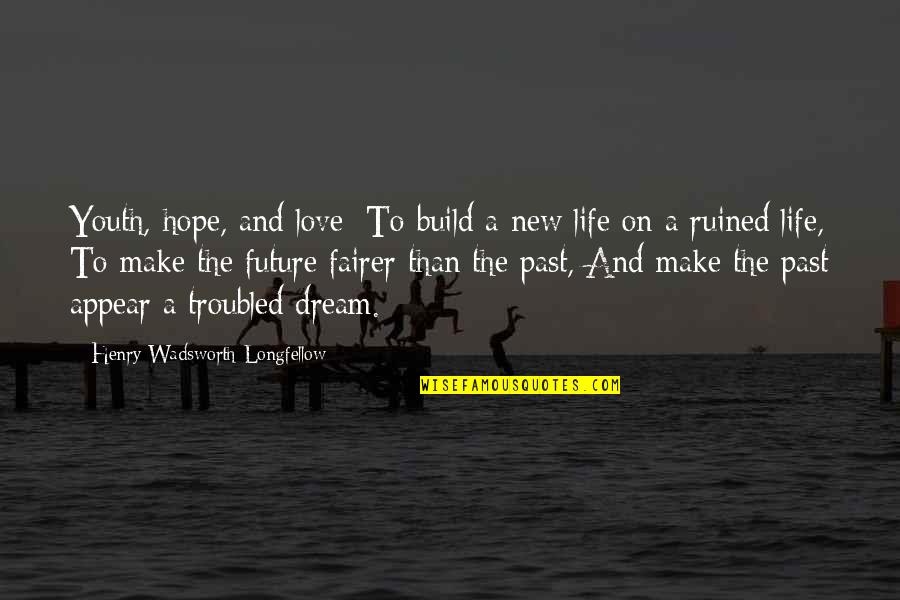 Youth, hope, and love: To build a new life on a ruined life, To make the future fairer than the past, And make the past appear a troubled dream. —
Henry Wadsworth Longfellow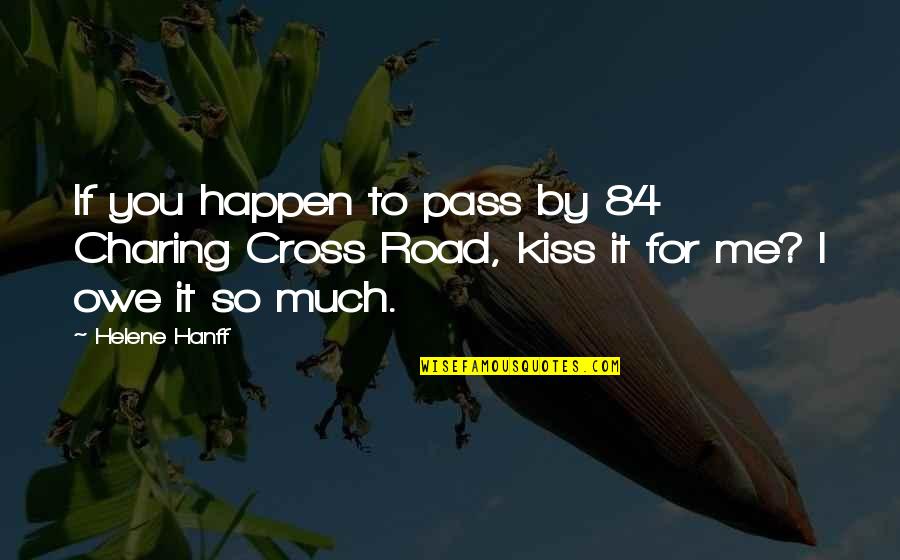 If you happen to pass by 84 Charing Cross Road, kiss it for me? I owe it so much. —
Helene Hanff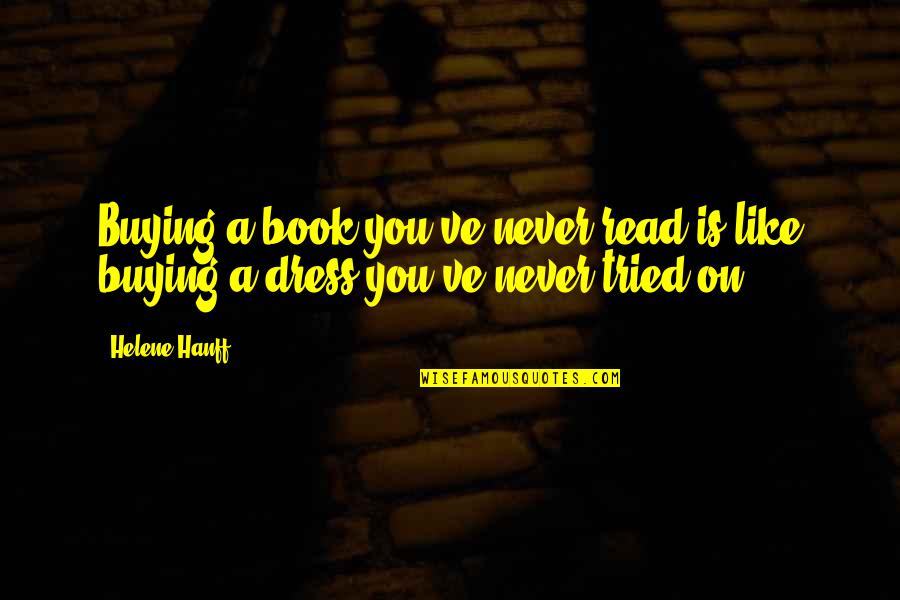 Buying a book you've never read is like buying a dress you've never tried on —
Helene Hanff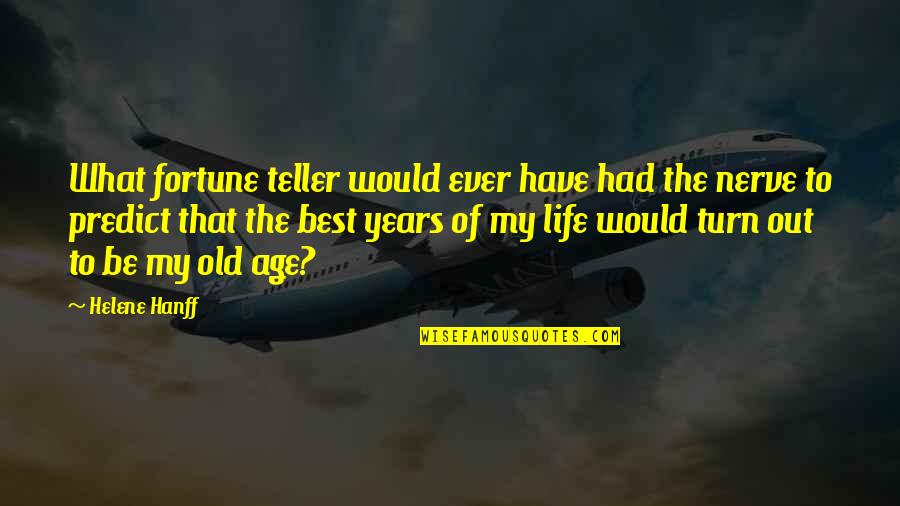 What fortune teller would ever have had the nerve to predict that the best years of my life would turn out to be my old age? —
Helene Hanff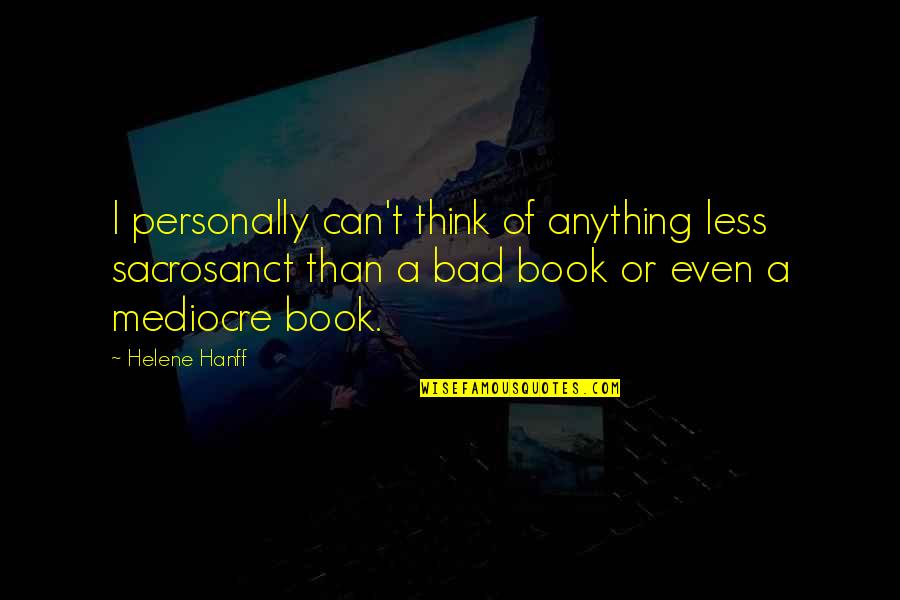 I personally can't think of anything less sacrosanct than a bad book or even a mediocre book. —
Helene Hanff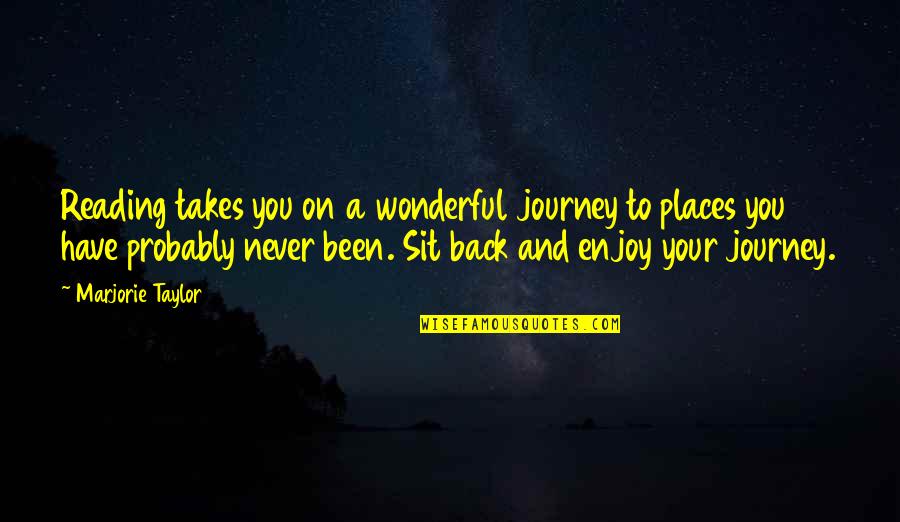 Reading takes you on a wonderful journey to places you have probably never been. Sit back and enjoy your journey. —
Marjorie Taylor