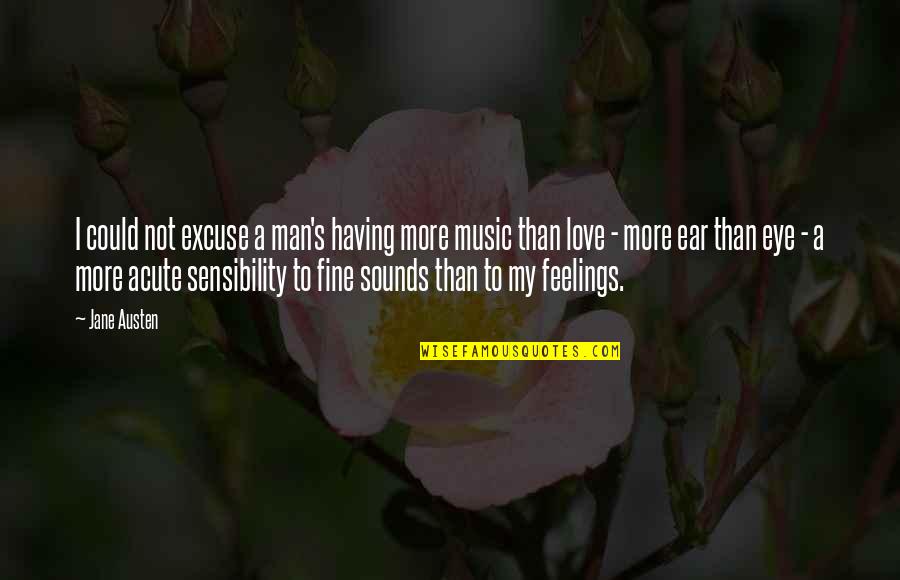 I could not excuse a man's having more music than love - more ear than eye - a more acute sensibility to fine sounds than to my feelings.
—
Jane Austen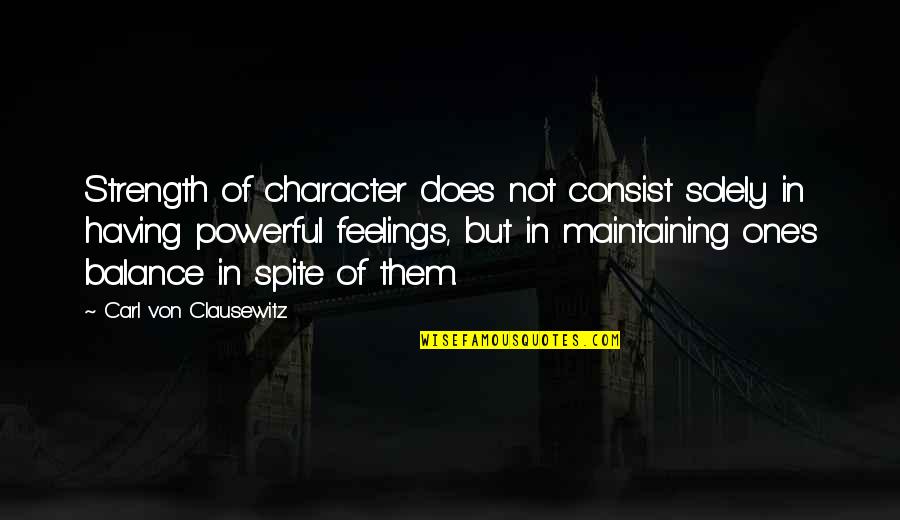 Strength of character does not consist solely in having powerful feelings, but in maintaining one's balance in spite of them.
—
Carl Von Clausewitz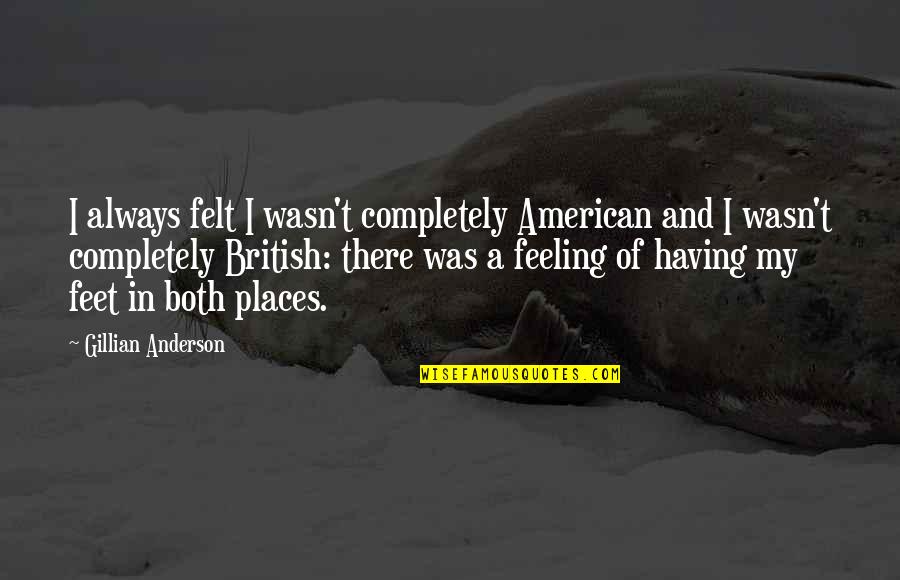 I always felt I wasn't completely American and I wasn't completely British: there was a feeling of having my feet in both places.
—
Gillian Anderson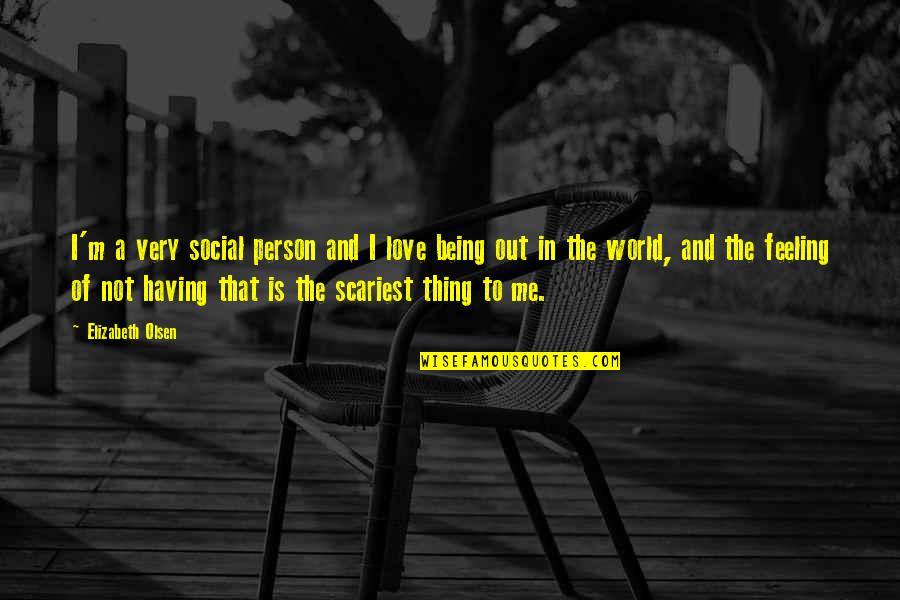 I'm a very social person and I love being out in the world, and the feeling of not having that is the scariest thing to me.
—
Elizabeth Olsen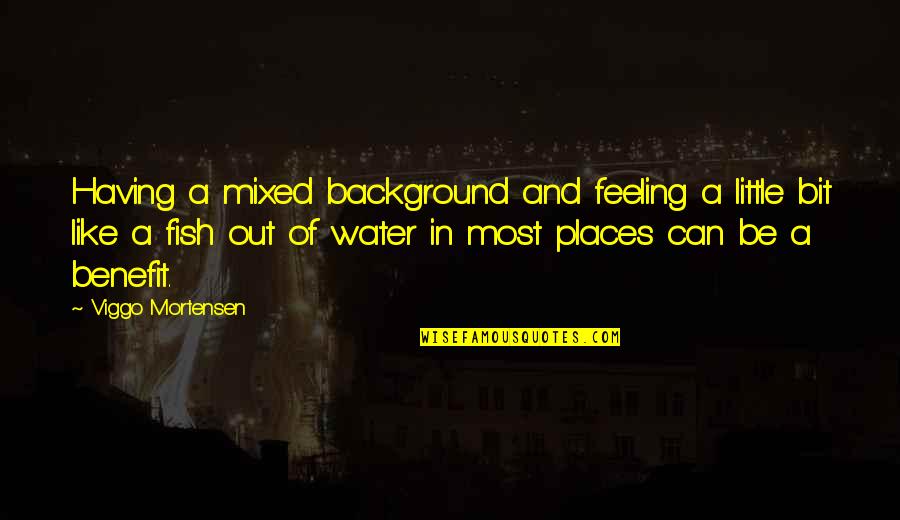 Having a mixed background and feeling a little bit like a fish out of water in most places can be a benefit.
—
Viggo Mortensen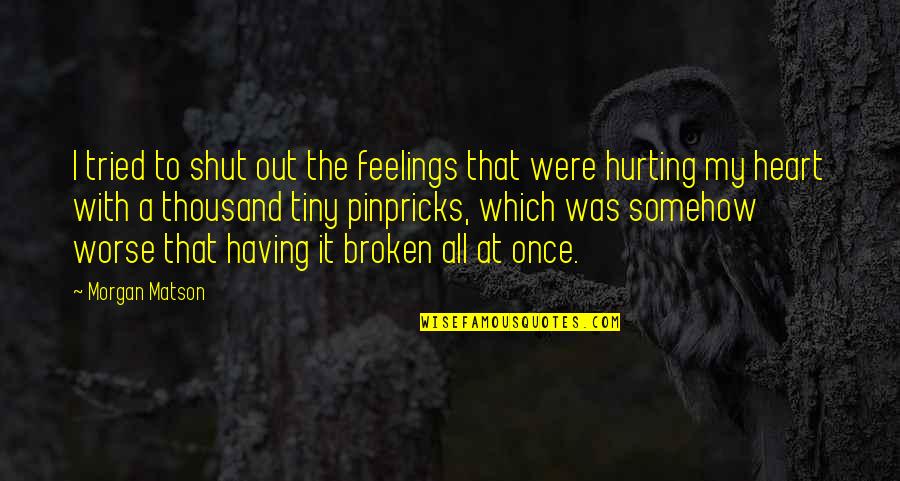 I tried to shut out the feelings that were hurting my heart with a thousand tiny pinpricks, which was somehow worse that having it broken all at once.
—
Morgan Matson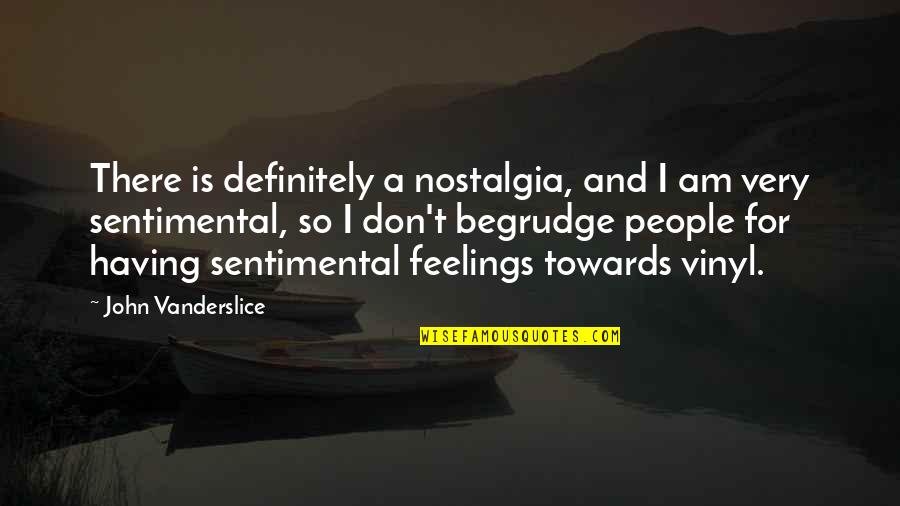 There is definitely a nostalgia, and I am very sentimental, so I don't begrudge people for having sentimental feelings towards vinyl.
—
John Vanderslice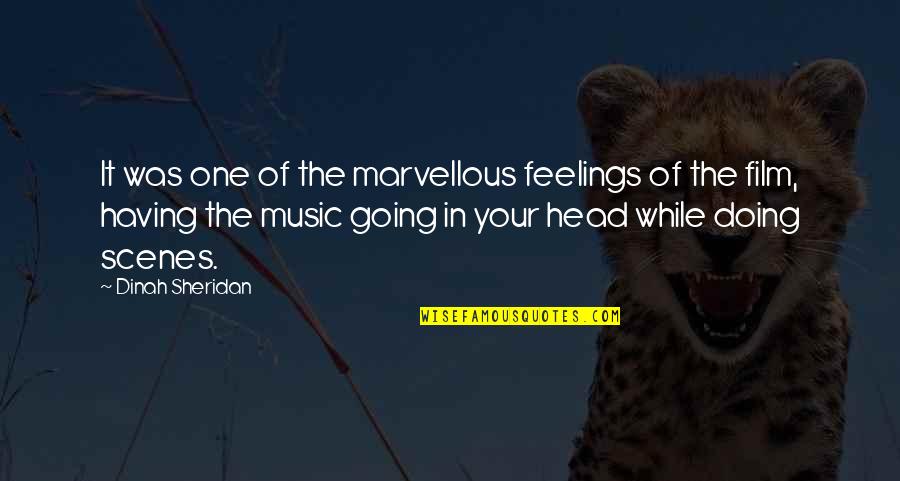 It was one of the marvellous feelings of the film, having the music going in your head while doing scenes. —
Dinah Sheridan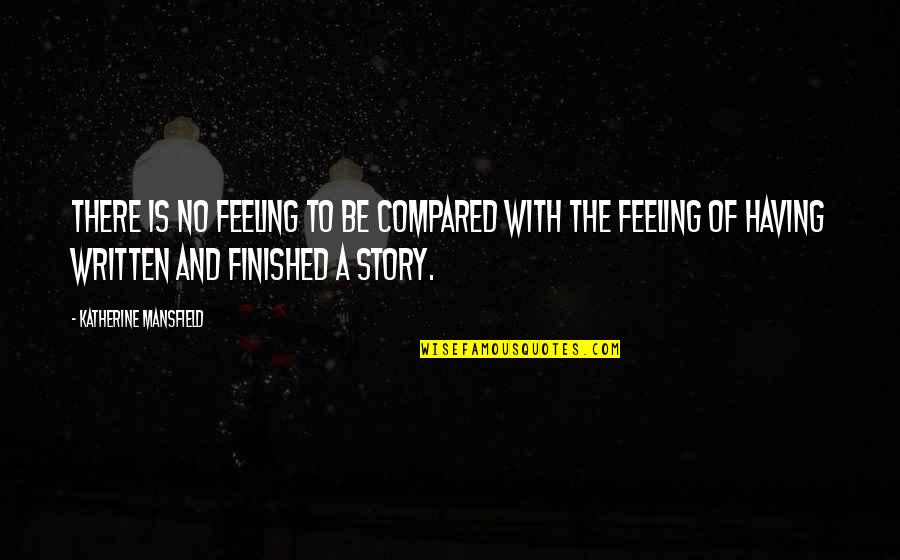 There is no feeling to be compared with the feeling of having written and finished a story. —
Katherine Mansfield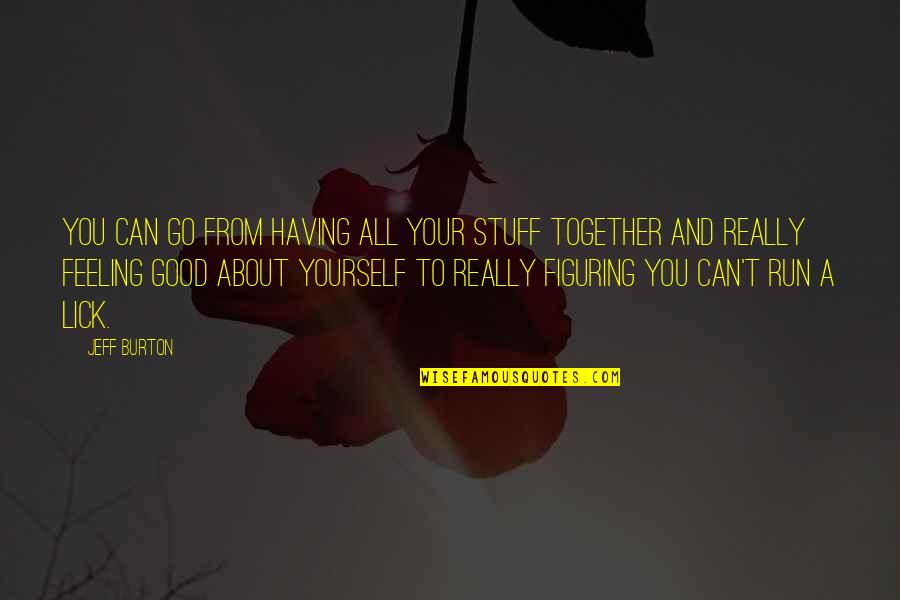 You can go from having all your stuff together and really feeling good about yourself to really figuring you can't run a lick. —
Jeff Burton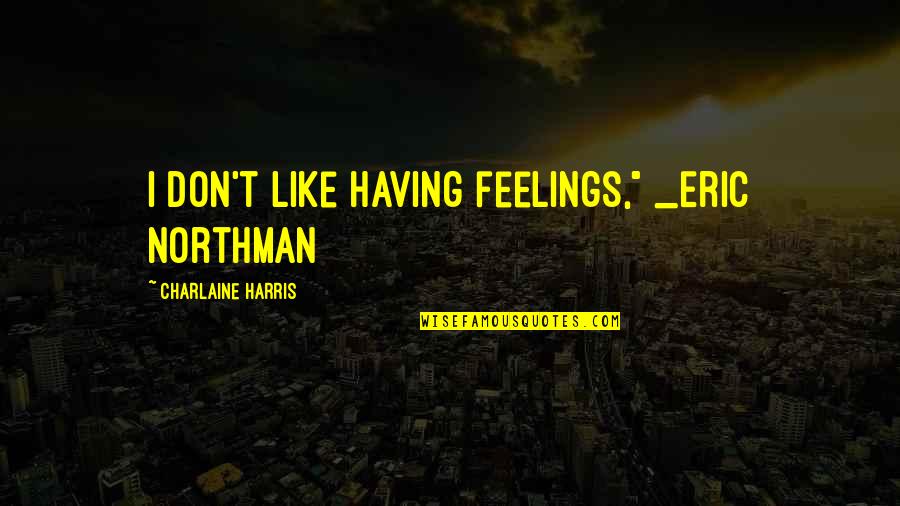 I don't like having feelings," _Eric Northman —
Charlaine Harris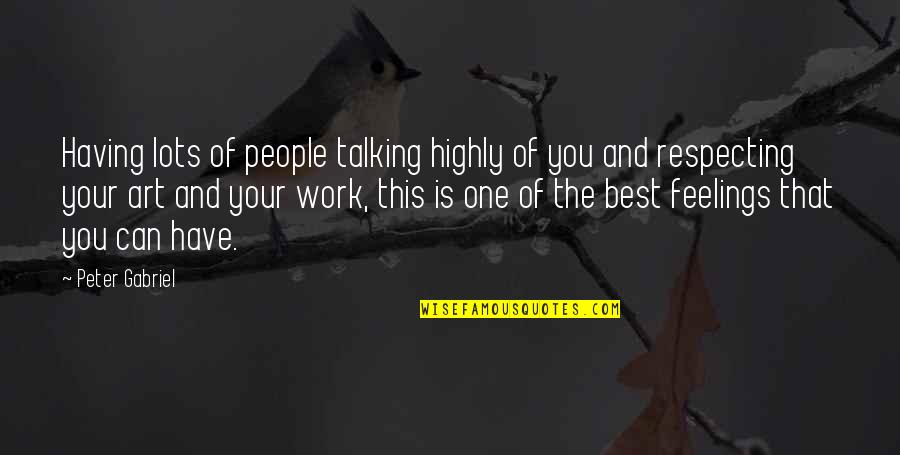 Having lots of people talking highly of you and respecting your art and your work, this is one of the best feelings that you can have. —
Peter Gabriel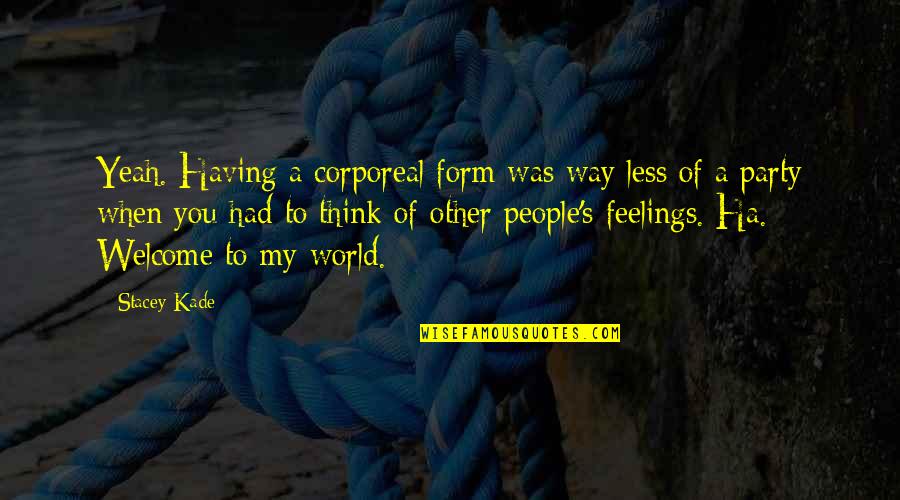 Yeah. Having a corporeal form was way less of a party when you had to think of other people's feelings. Ha. Welcome to my world. —
Stacey Kade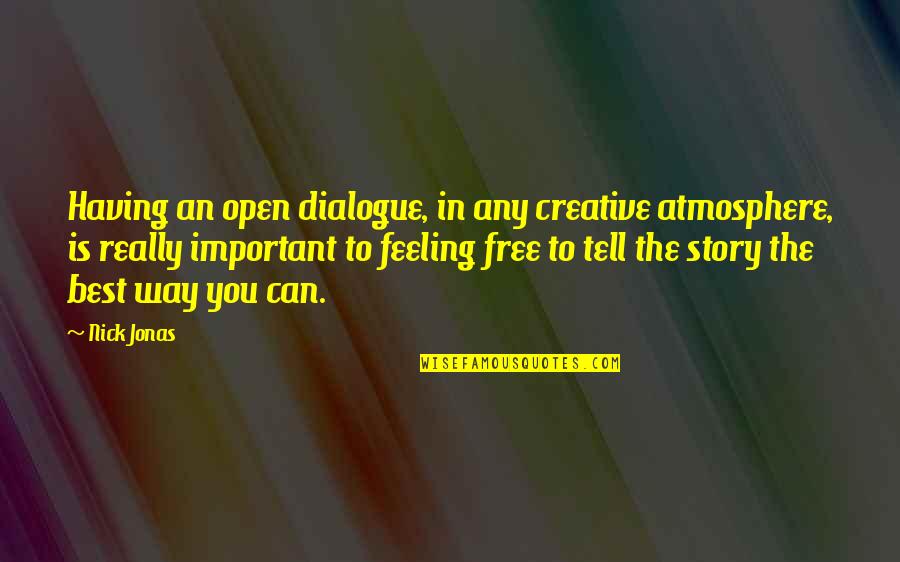 Having an open dialogue, in any creative atmosphere, is really important to feeling free to tell the story the best way you can. —
Nick Jonas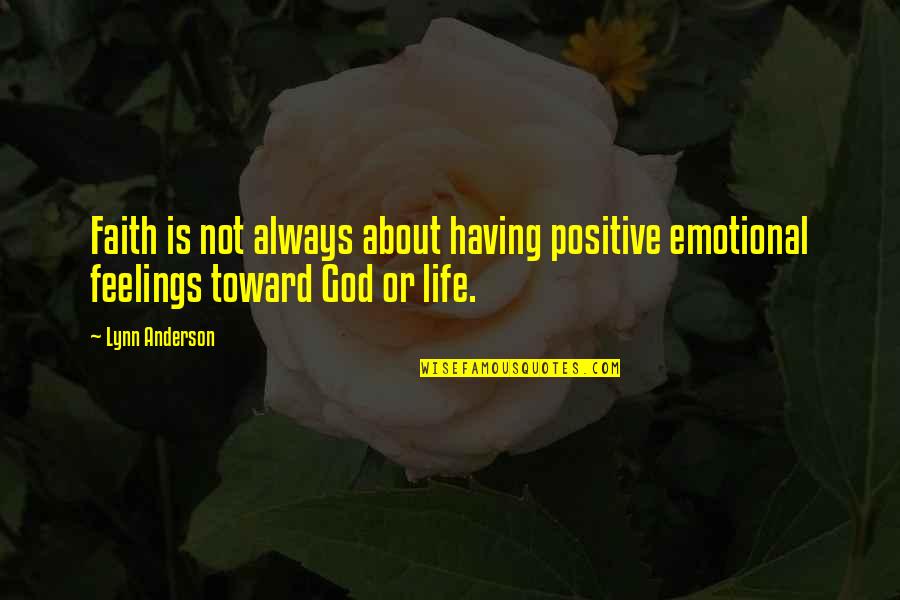 Faith is not always about having positive emotional feelings toward God or life. —
Lynn Anderson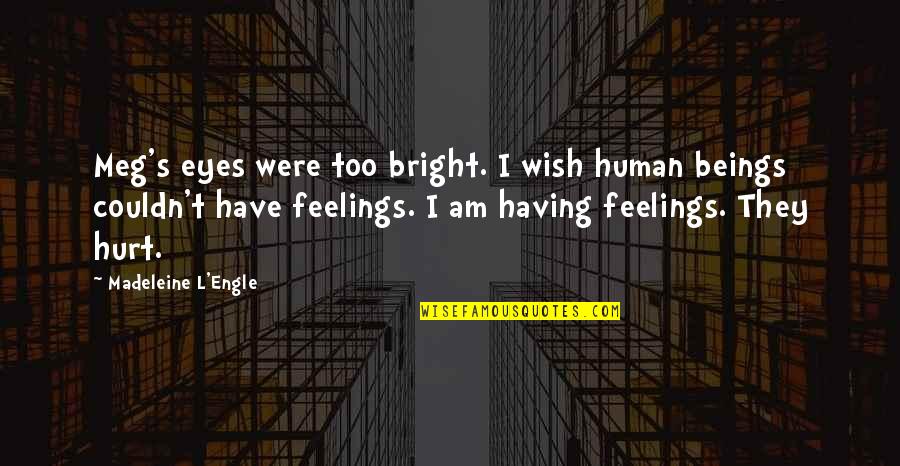 Meg's eyes were too bright. I wish human beings couldn't have feelings. I am having feelings. They hurt. —
Madeleine L'Engle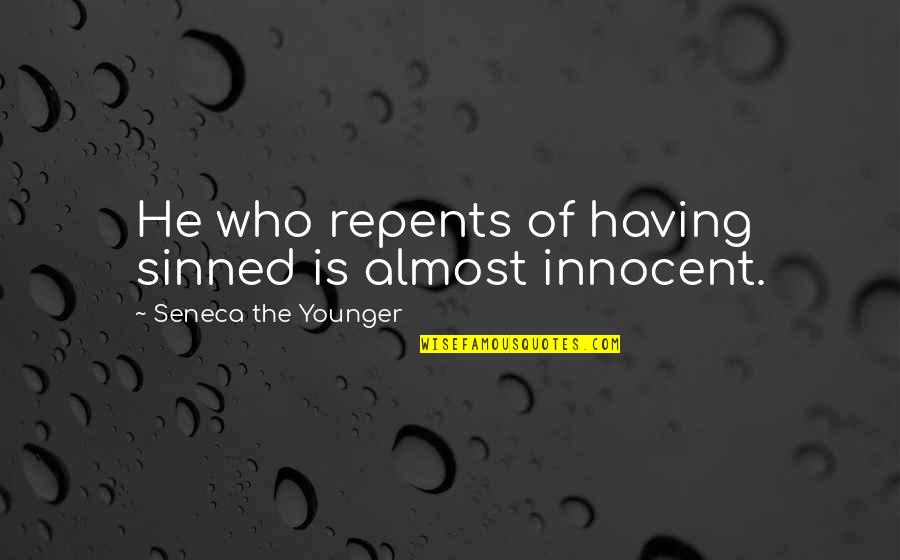 He who repents of having sinned is almost innocent. —
Seneca The Younger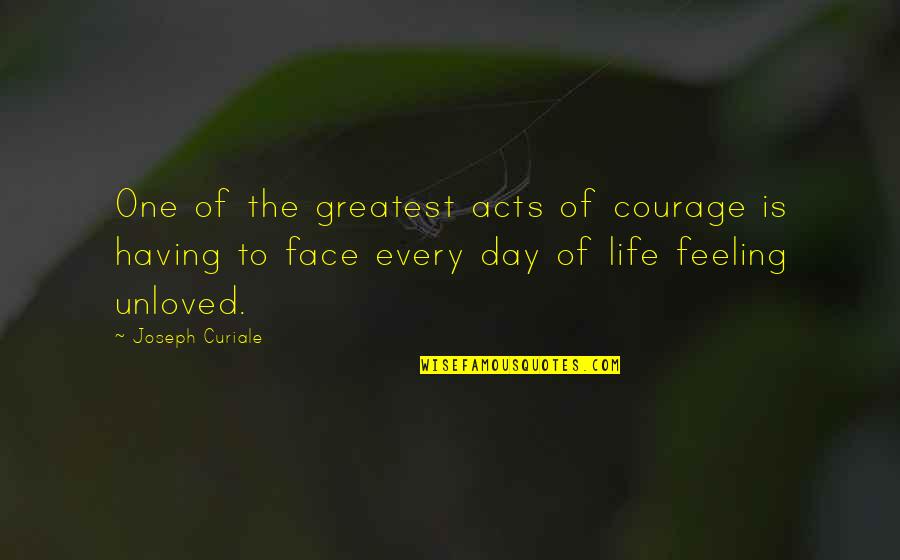 One of the greatest acts of courage is having to face every day of life feeling unloved. —
Joseph Curiale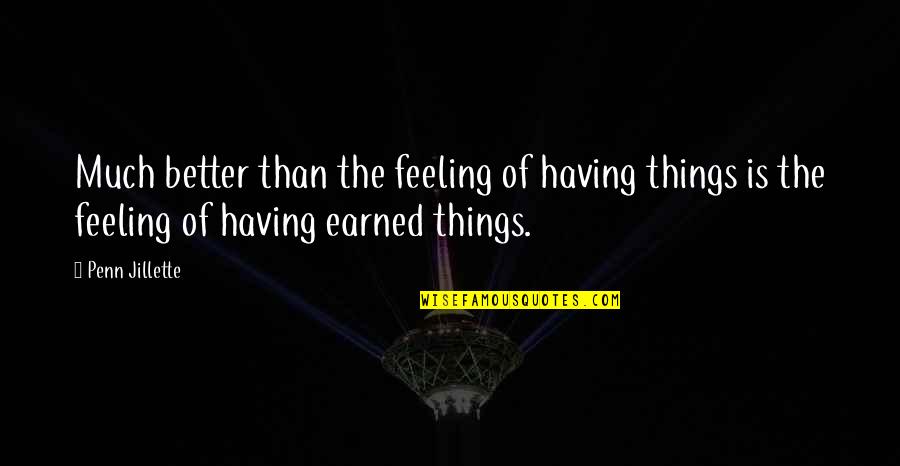 Much better than the feeling of having things is the feeling of having earned things. —
Penn Jillette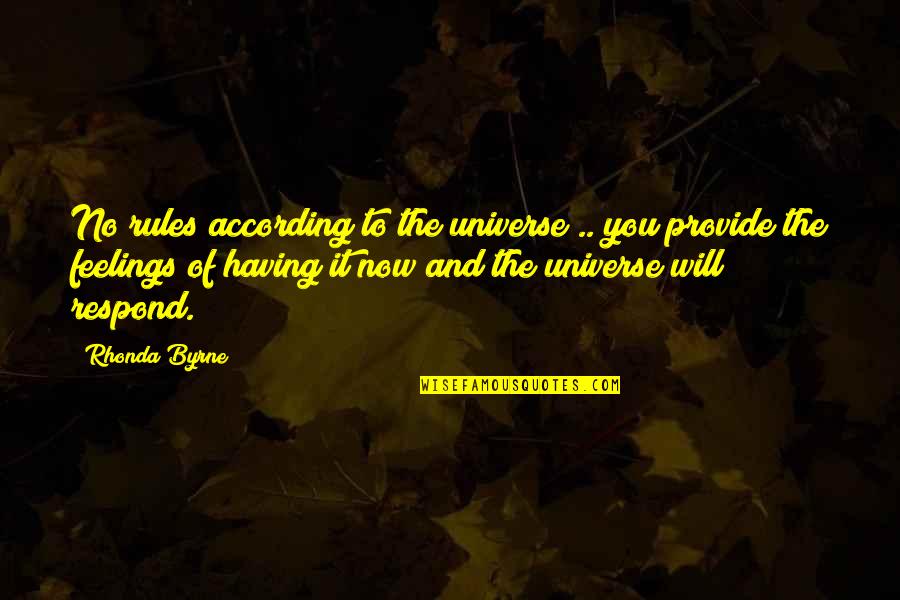 No rules according to the universe .. you provide the feelings of having it now and the universe will respond. —
Rhonda Byrne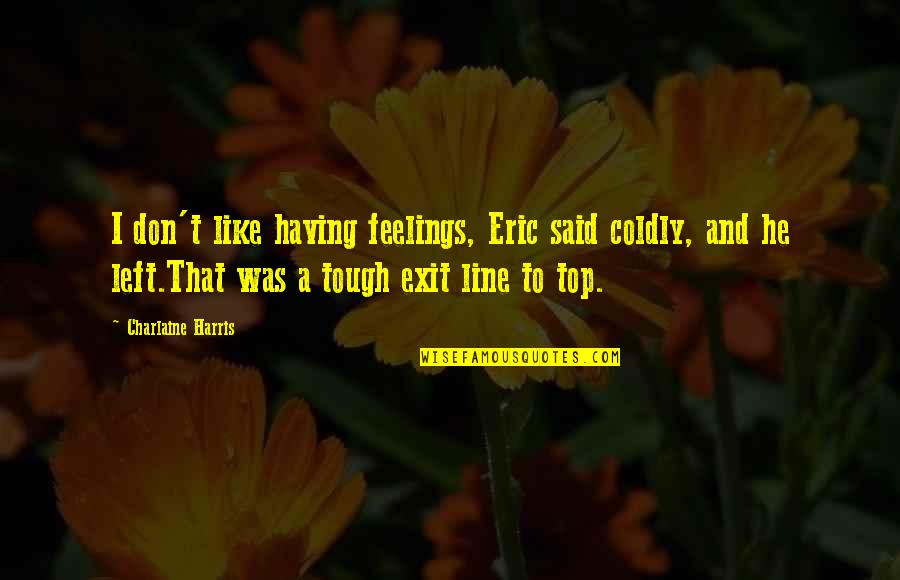 I don't like having feelings, Eric said coldly, and he left.
That was a tough exit line to top. —
Charlaine Harris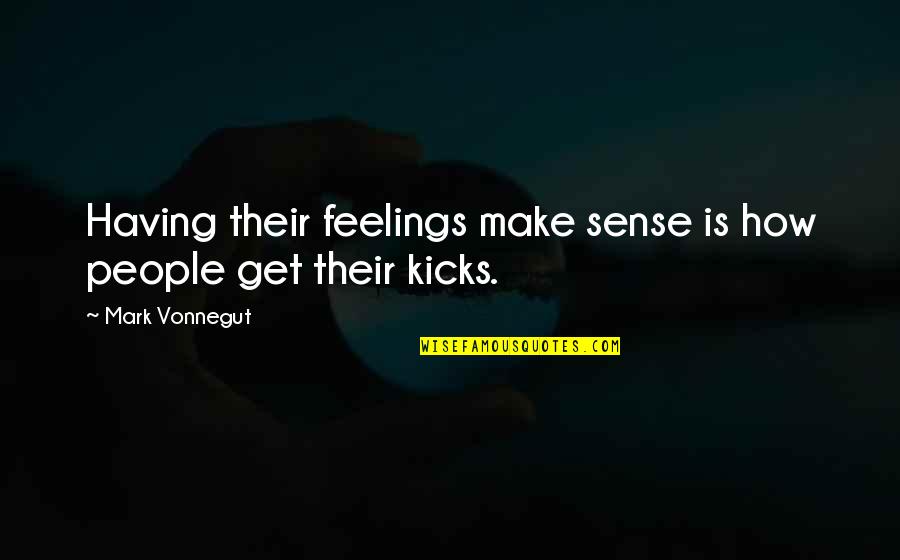 Having their feelings make sense is how people get their kicks. —
Mark Vonnegut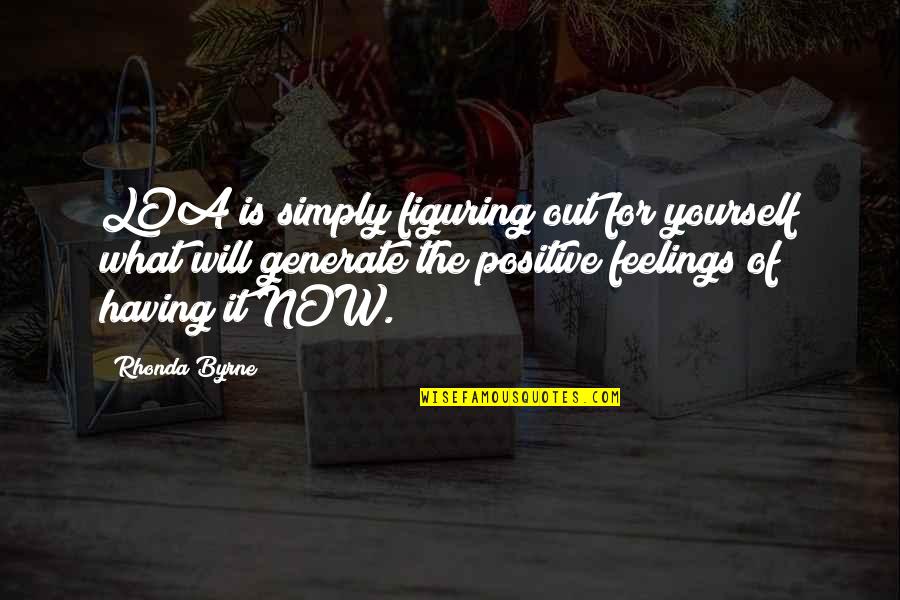 LOA is simply figuring out for yourself what will generate the positive feelings of having it NOW. —
Rhonda Byrne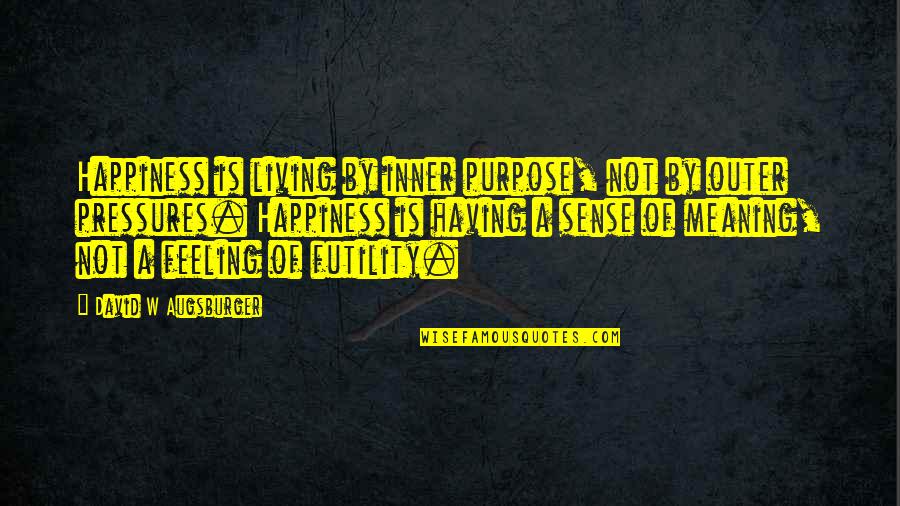 Happiness is living by inner purpose, not by outer pressures. Happiness is having a sense of meaning, not a feeling of futility. —
David W Augsburger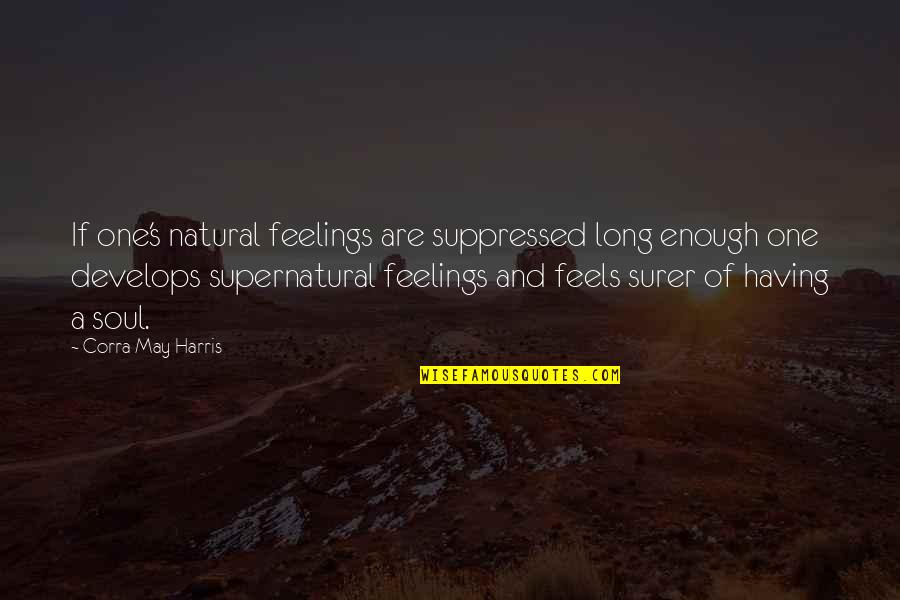 If one's natural feelings are suppressed long enough one develops supernatural feelings and feels surer of having a soul. —
Corra May Harris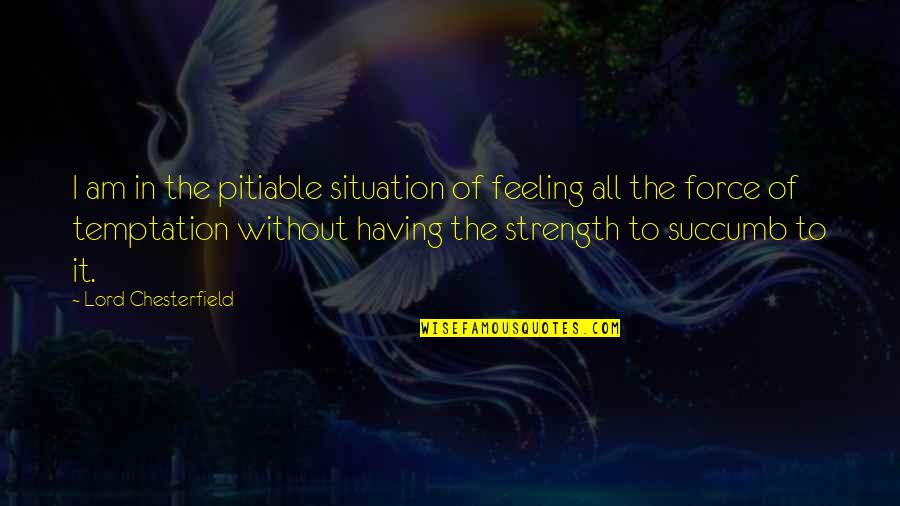 I am in the pitiable situation of feeling all the force of temptation without having the strength to succumb to it. —
Lord Chesterfield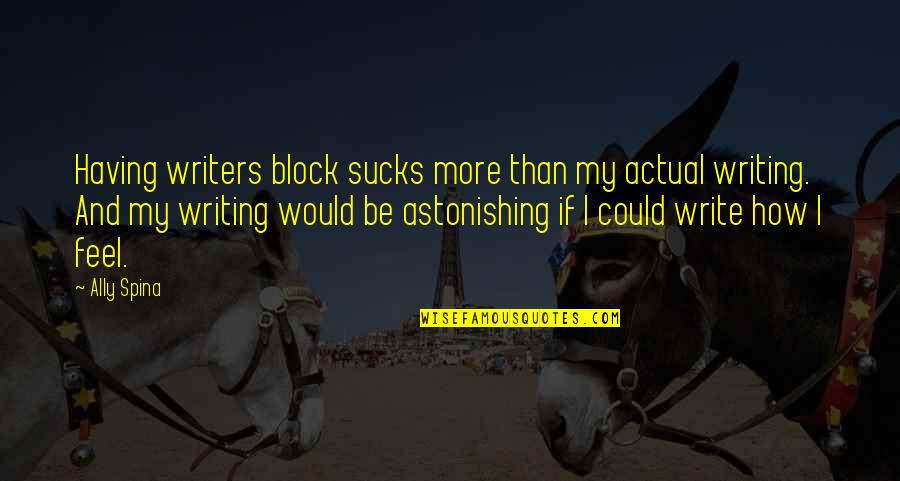 Having writers block sucks more than my actual writing. And my writing would be astonishing if I could write how I feel. —
Ally Spina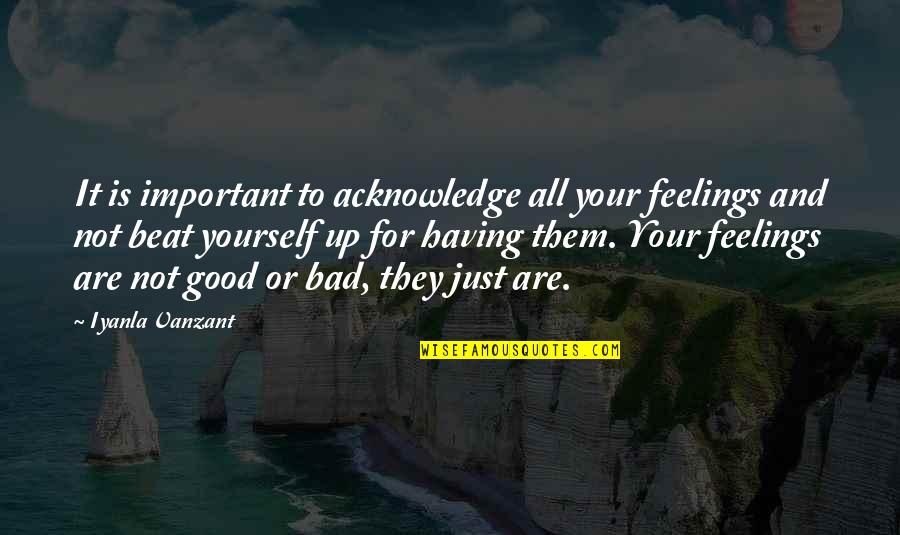 It is important to acknowledge all your feelings and not beat yourself up for having them. Your feelings are not good or bad, they just are. —
Iyanla Vanzant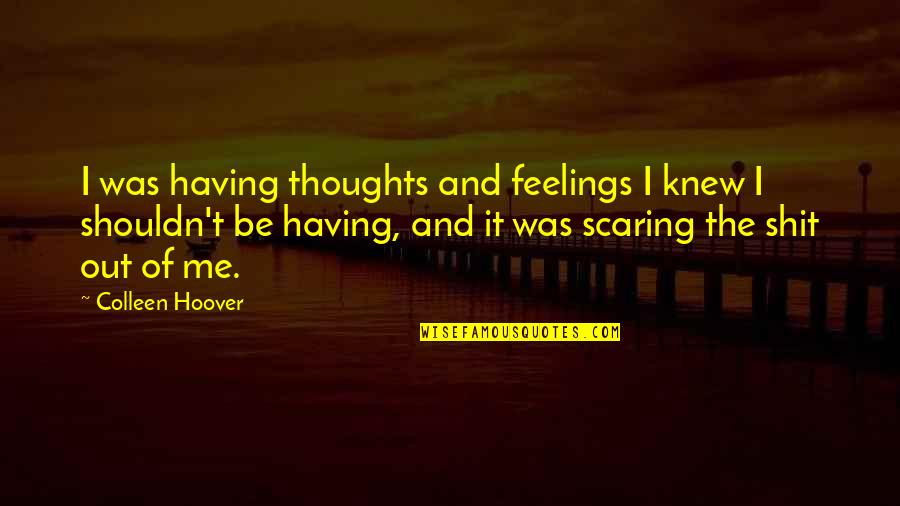 I was having thoughts and feelings I knew I shouldn't be having, and it was scaring the shit out of me. —
Colleen Hoover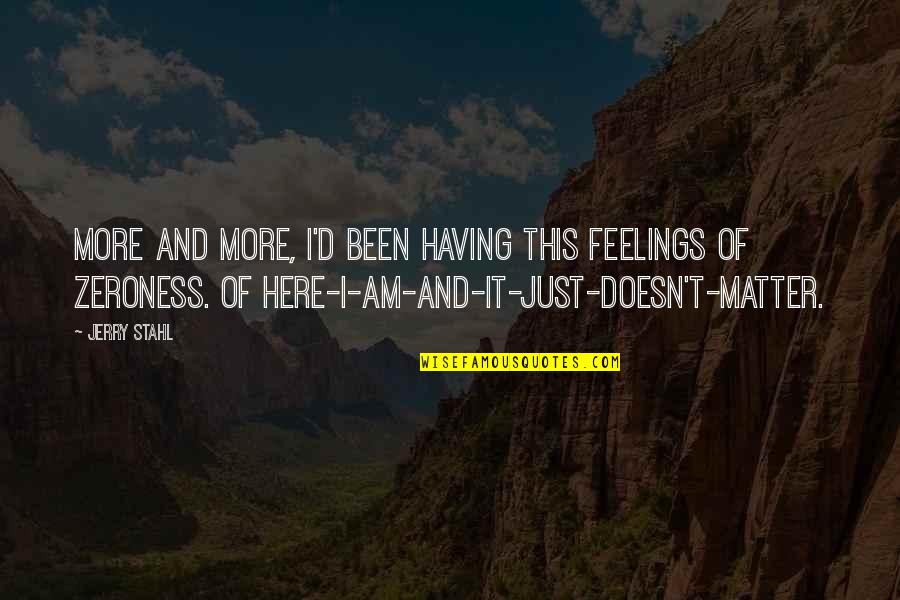 More and more, I'd been having this feelings of zeroness. Of HERE-I-AM-AND-IT-JUST-DOESN'T-MATTER. —
Jerry Stahl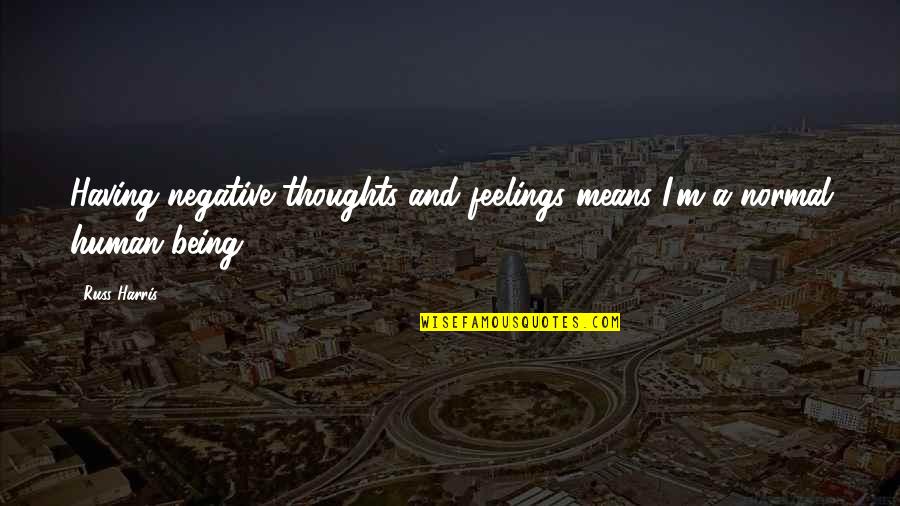 Having negative thoughts and feelings means I'm a normal human being. —
Russ Harris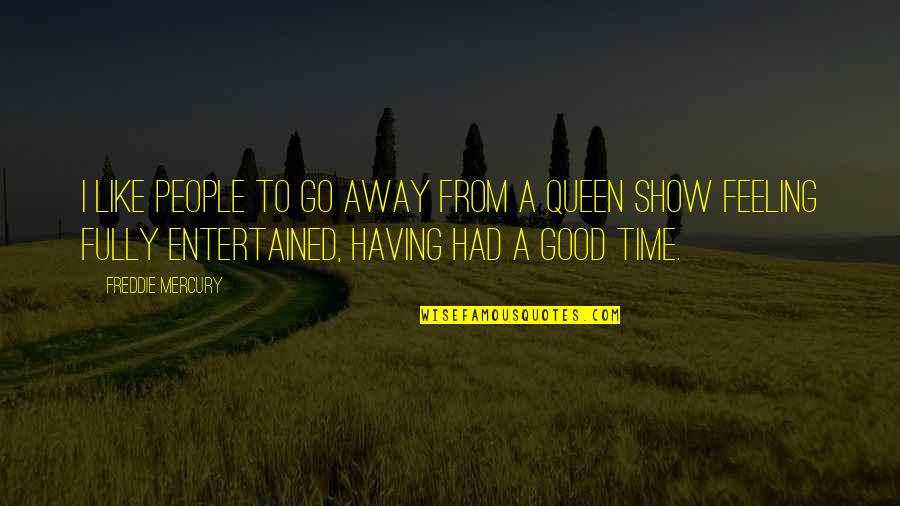 I like people to go away from a Queen show feeling fully entertained, having had a good time. —
Freddie Mercury
I just personally really enjoy having a clean body. I shower twice a day. I just like feeling clean and feeling smooth. —
Ryan Sheckler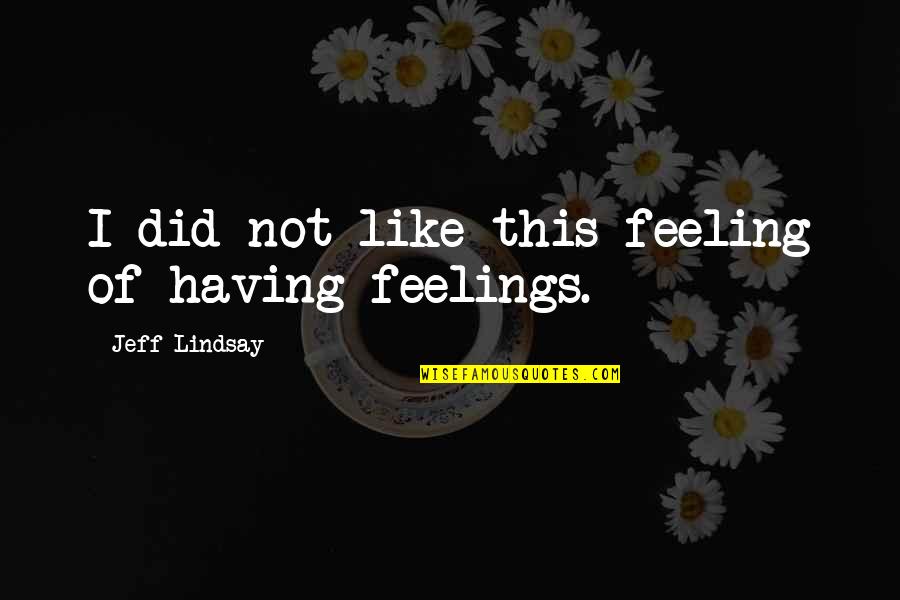 I did not like this feeling of having feelings. —
Jeff Lindsay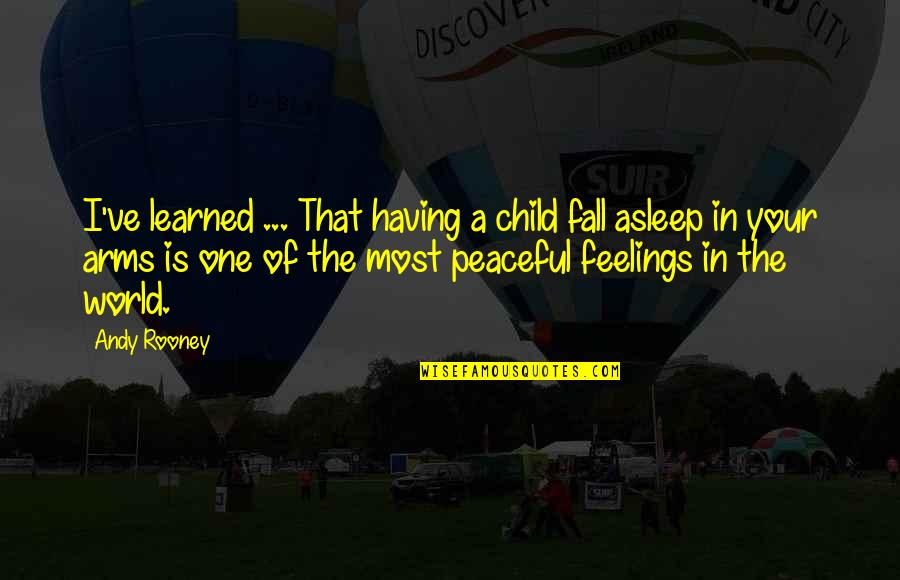 I've learned ... That having a child fall asleep in your arms is one of the most peaceful feelings in the world. —
Andy Rooney