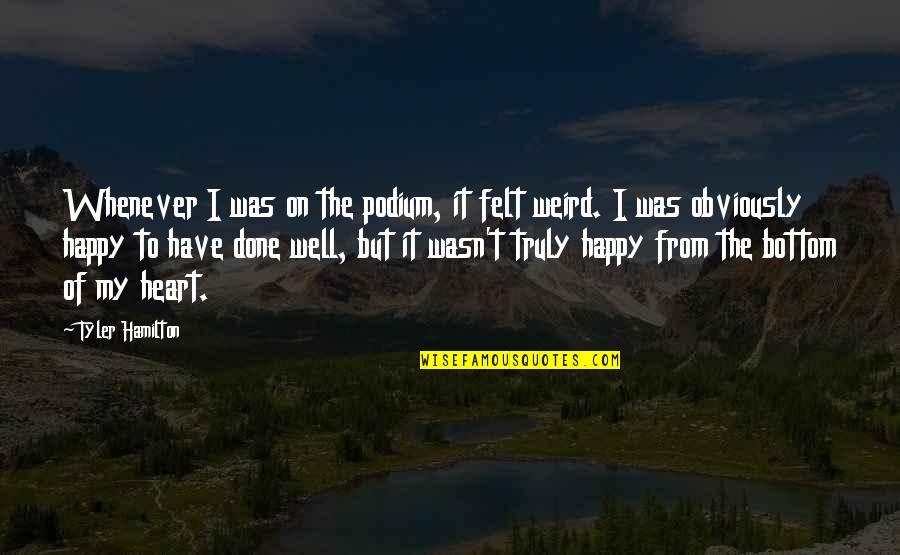 Whenever I was on the podium, it felt weird. I was obviously happy to have done well, but it wasn't truly happy from the bottom of my heart.
—
Tyler Hamilton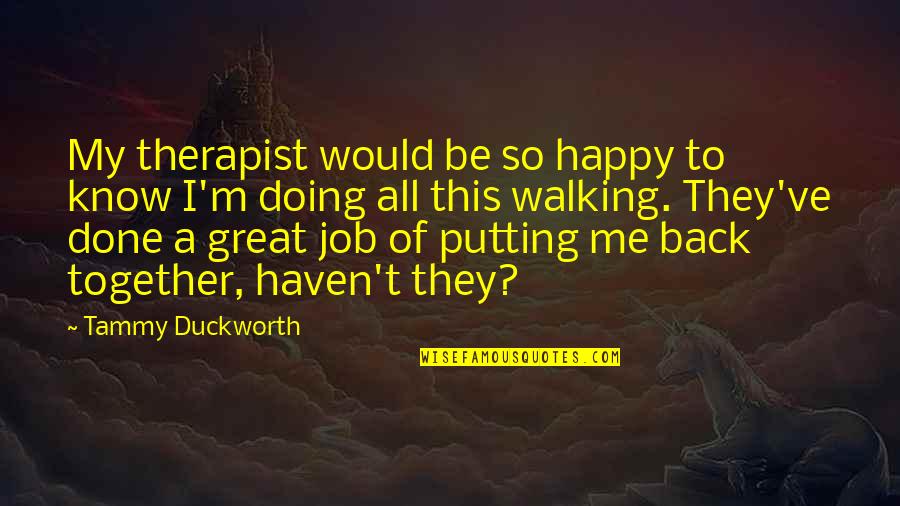 My therapist would be so happy to know I'm doing all this walking. They've done a great job of putting me back together, haven't they?
—
Tammy Duckworth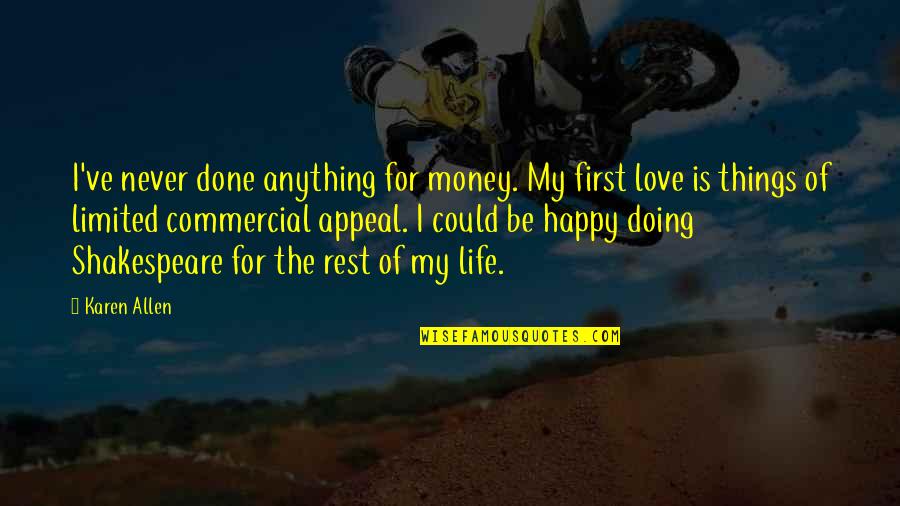 I've never done anything for money. My first love is things of limited commercial appeal. I could be happy doing Shakespeare for the rest of my life.
—
Karen Allen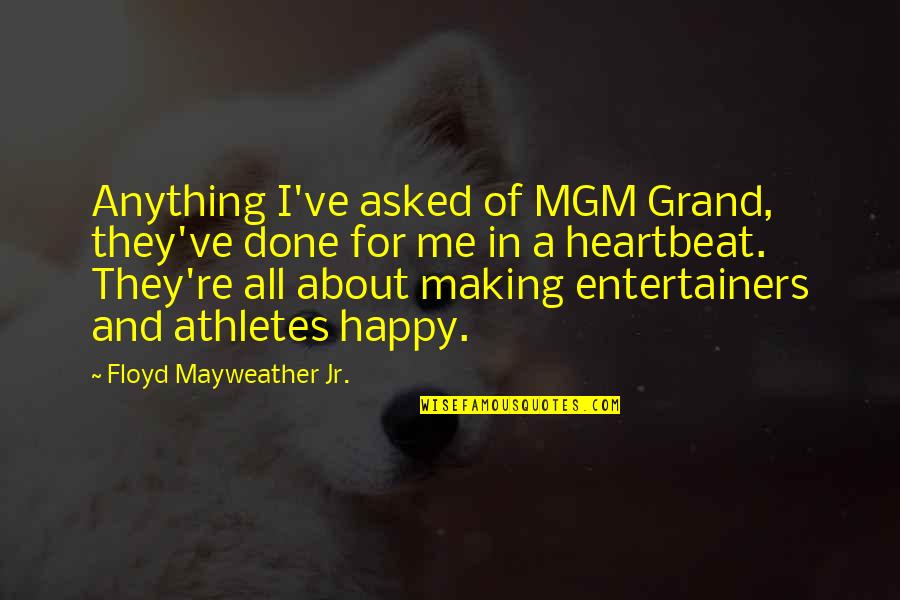 Anything I've asked of MGM Grand, they've done for me in a heartbeat. They're all about making entertainers and athletes happy.
—
Floyd Mayweather Jr.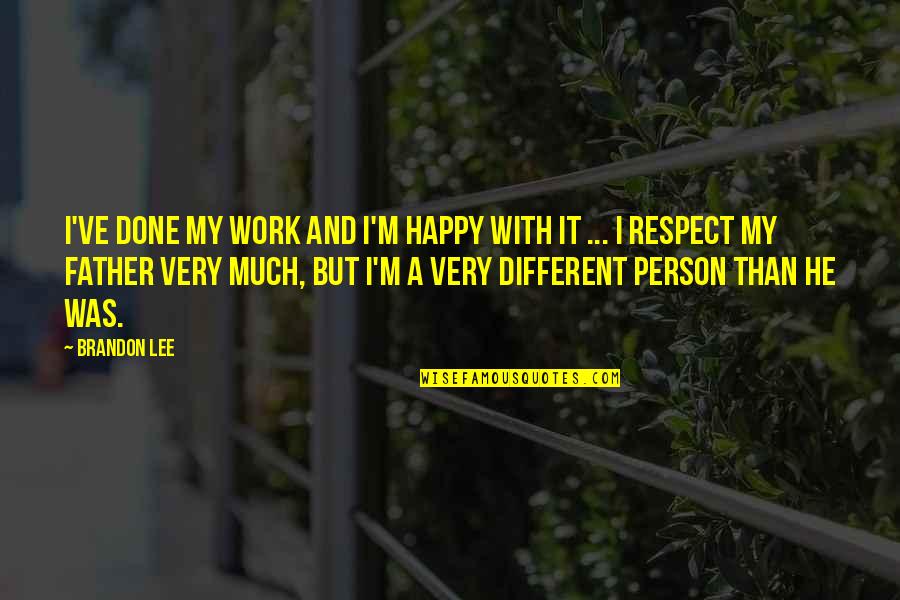 I've done my work and I'm happy with it ... I respect my father very much, but I'm a very different person than he was.
—
Brandon Lee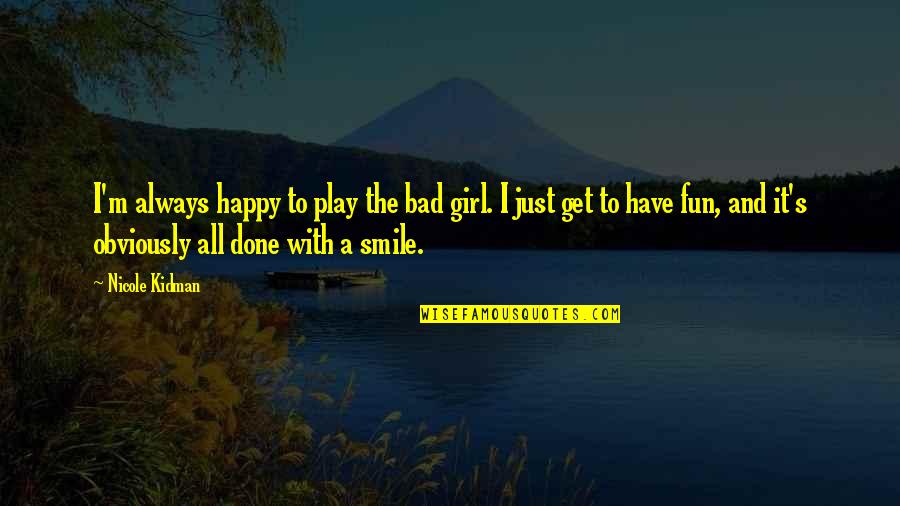 I'm always happy to play the bad girl. I just get to have fun, and it's obviously all done with a smile.
—
Nicole Kidman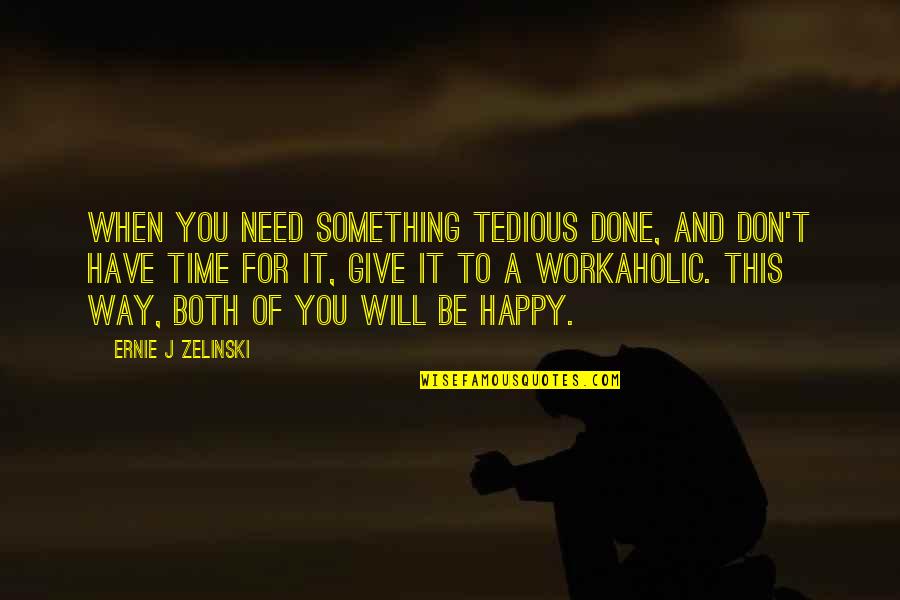 When you need something tedious done, and don't have time for it, give it to a workaholic. This way, both of you will be happy.
—
Ernie J Zelinski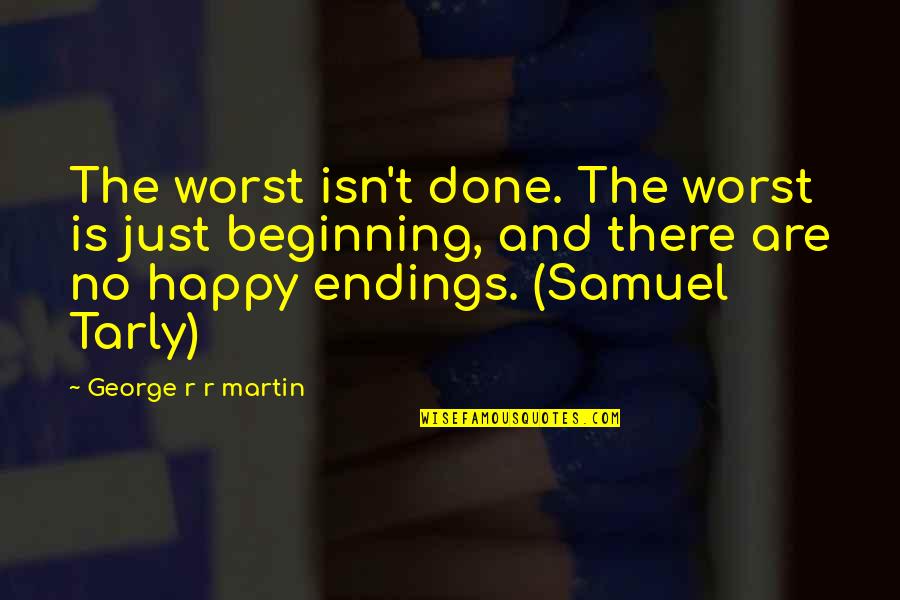 The worst isn't done. The worst is just beginning, and there are no happy endings. (Samuel Tarly)
—
George R R Martin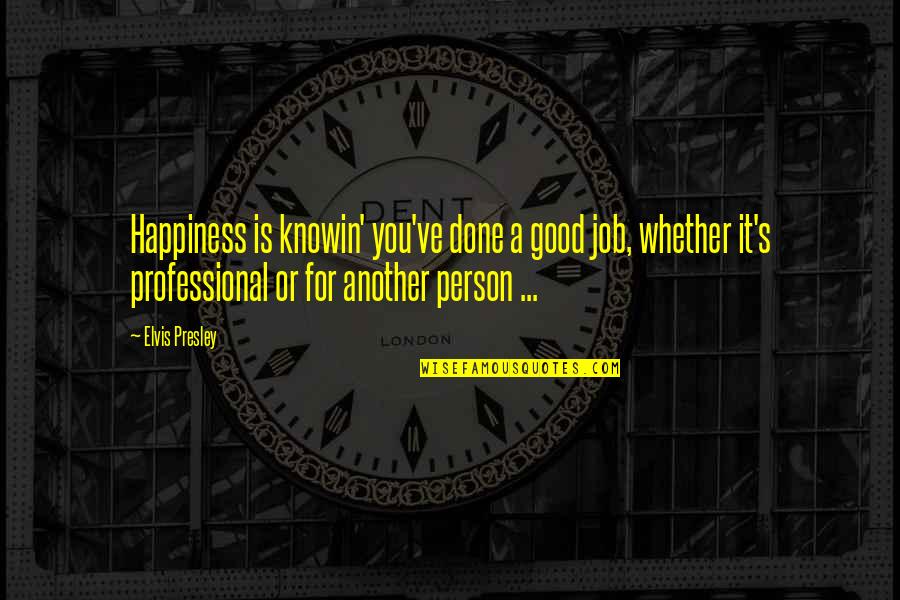 Happiness is knowin' you've done a good job, whether it's professional or for another person ...
—
Elvis Presley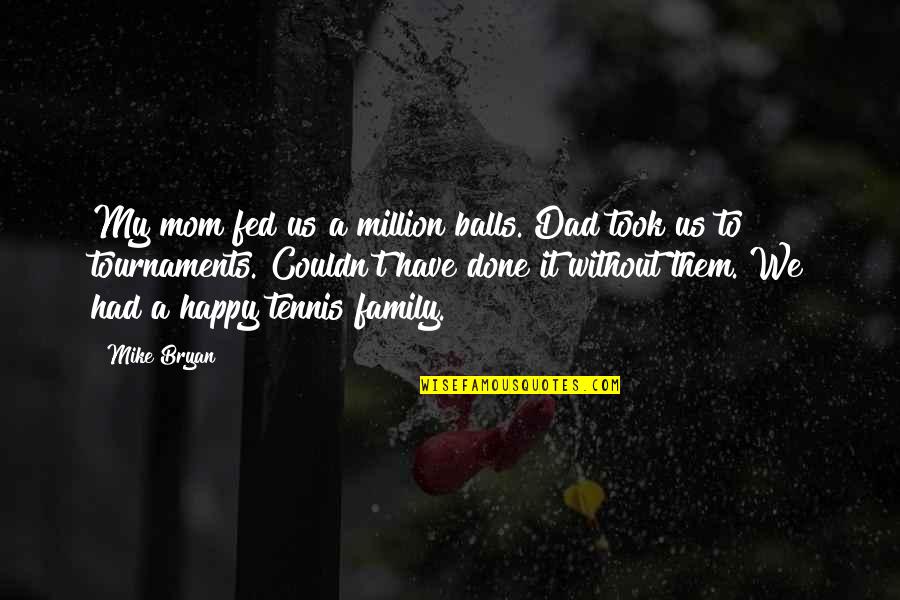 My mom fed us a million balls. Dad took us to tournaments. Couldn't have done it without them. We had a happy tennis family.
—
Mike Bryan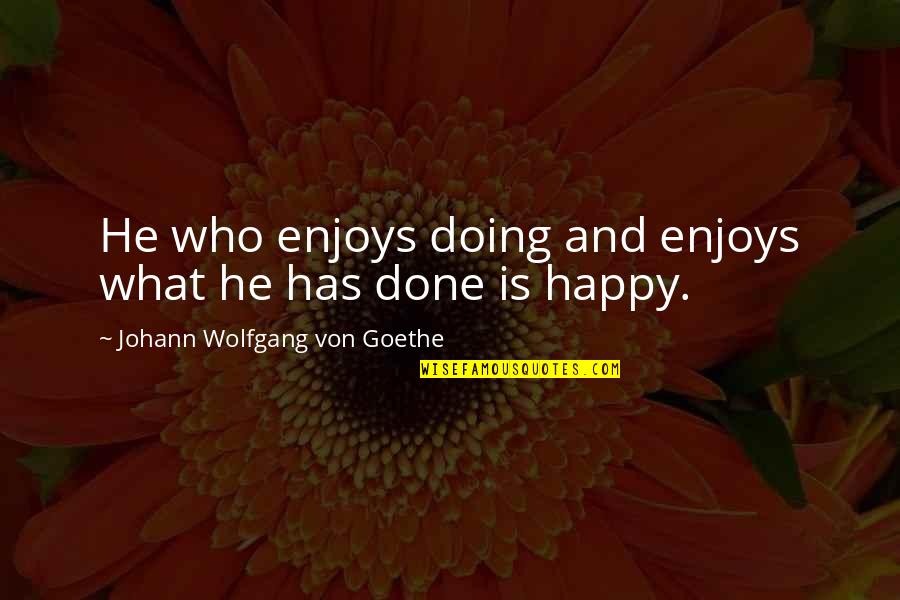 He who enjoys doing and enjoys what he has done is happy.
—
Johann Wolfgang Von Goethe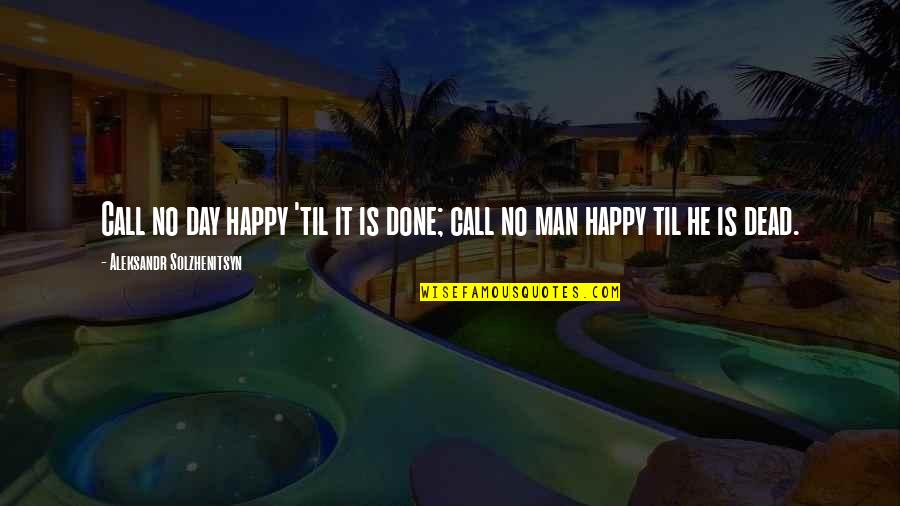 Call no day happy 'til it is done; call no man happy til he is dead. —
Aleksandr Solzhenitsyn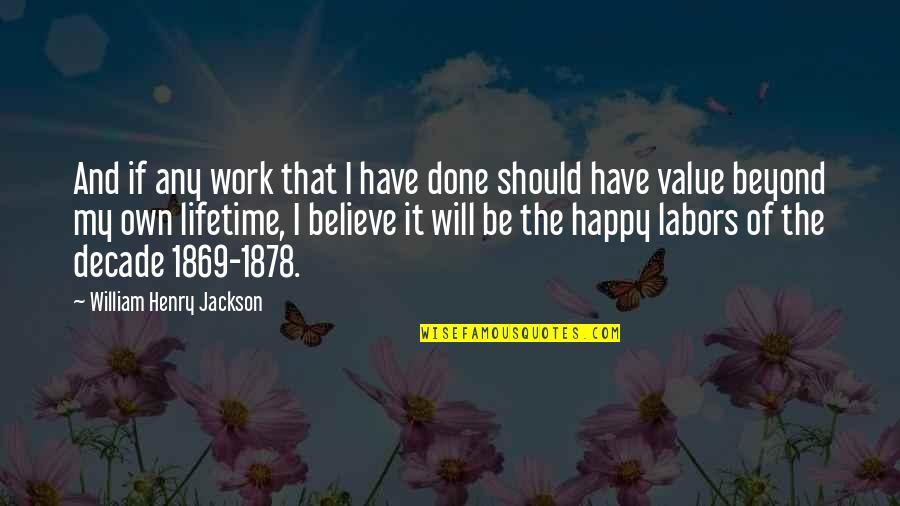 And if any work that I have done should have value beyond my own lifetime, I believe it will be the happy labors of the decade 1869-1878. —
William Henry Jackson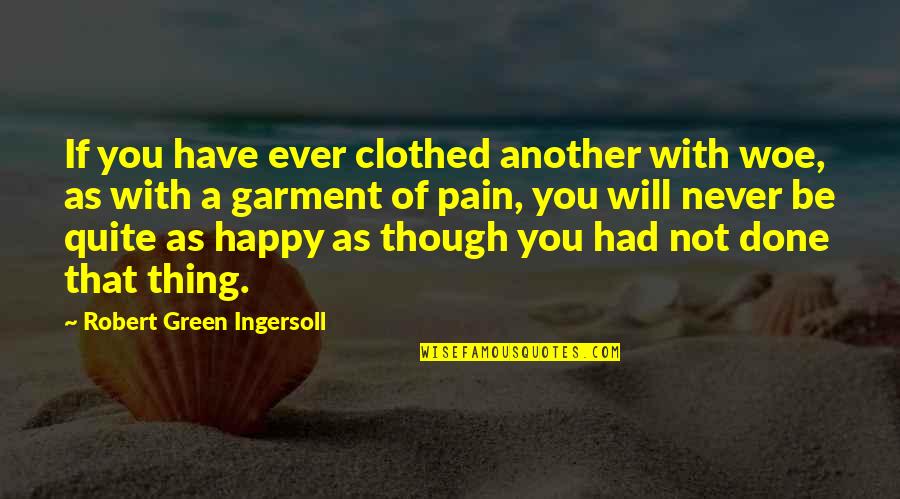 If you have ever clothed another with woe, as with a garment of pain, you will never be quite as happy as though you had not done that thing. —
Robert Green Ingersoll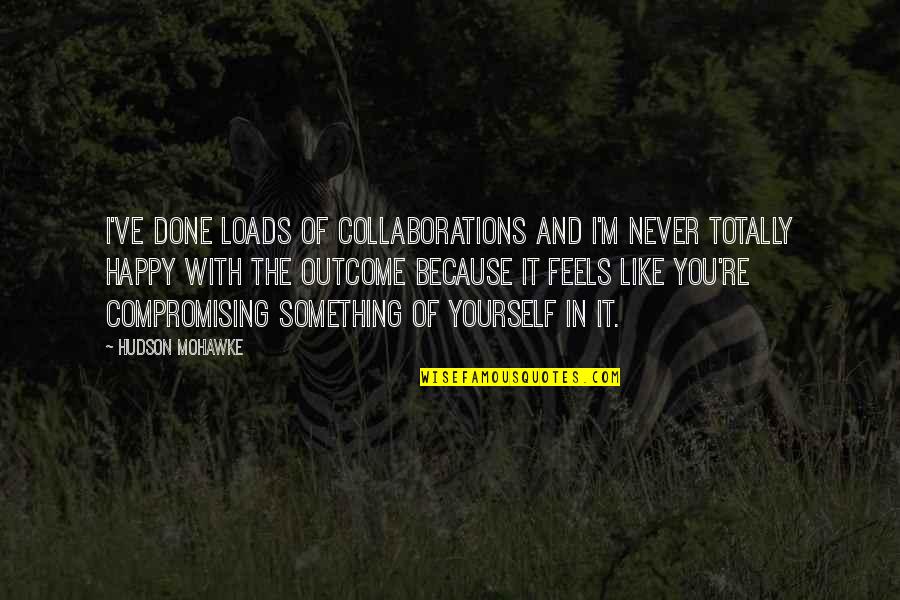 I've done loads of collaborations and I'm never totally happy with the outcome because it feels like you're compromising something of yourself in it. —
Hudson Mohawke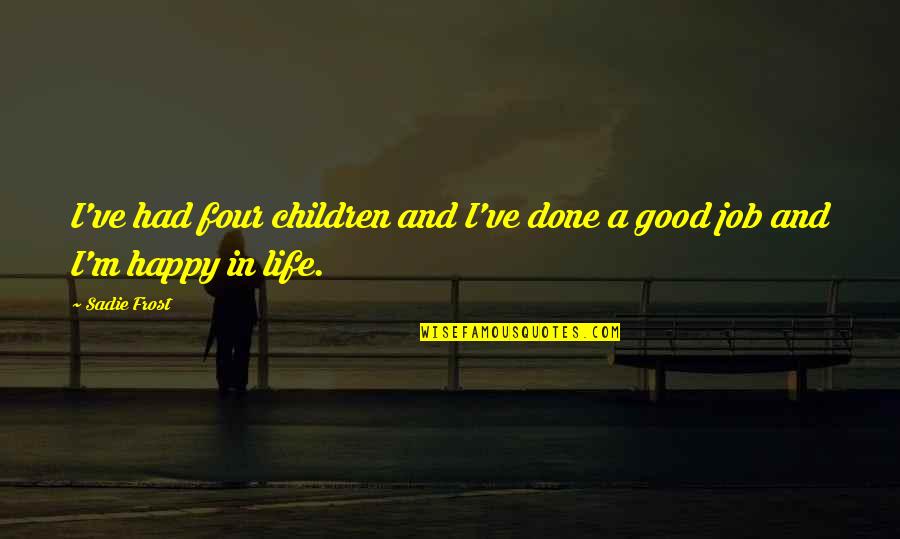 I've had four children and I've done a good job and I'm happy in life. —
Sadie Frost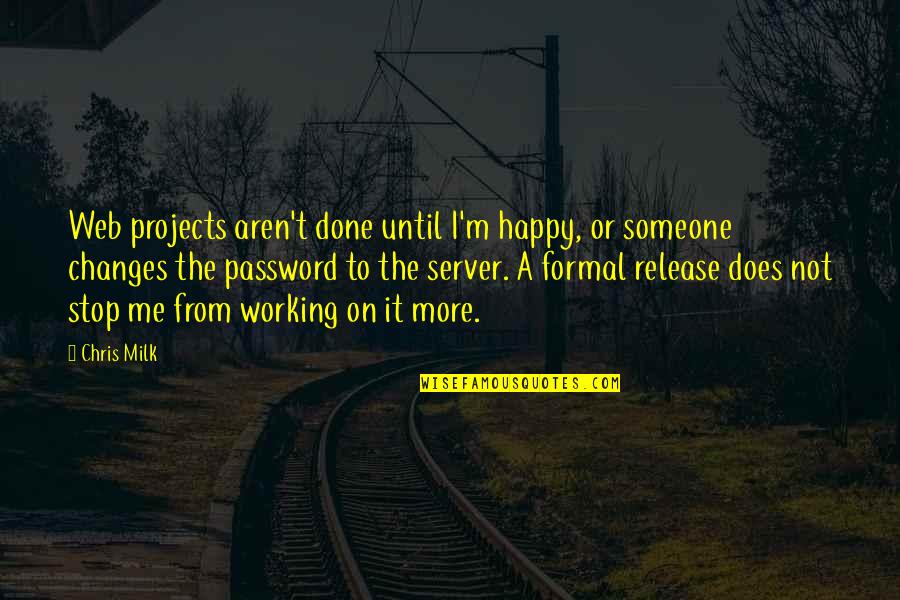 Web projects aren't done until I'm happy, or someone changes the password to the server. A formal release does not stop me from working on it more. —
Chris Milk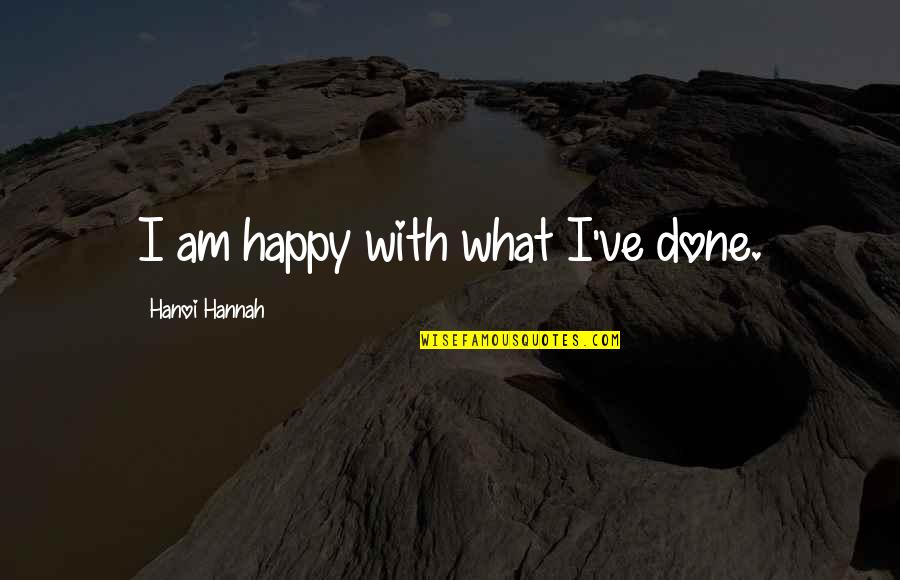 I am happy with what I've done. —
Hanoi Hannah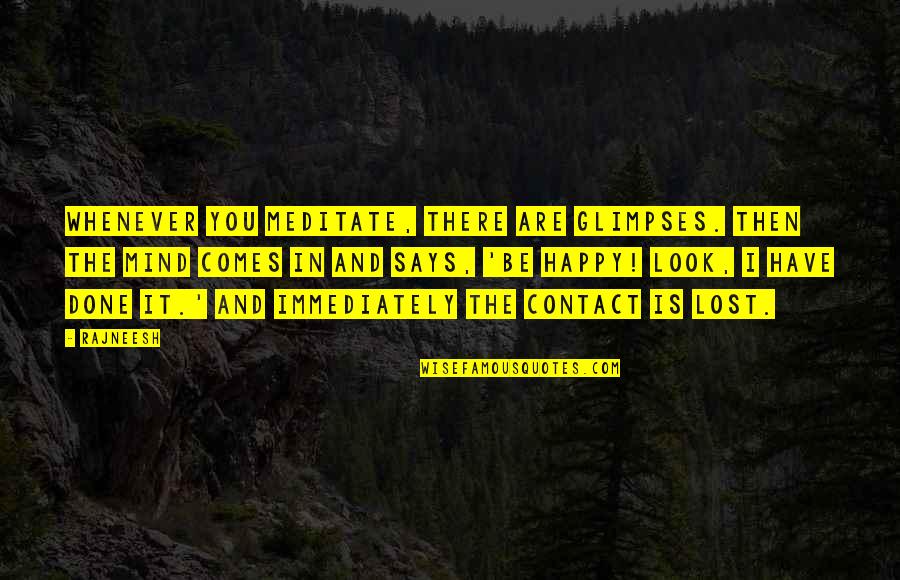 Whenever you meditate, there are glimpses. Then the mind comes in and says, 'Be happy! Look, I have done it.' And immediately the contact is lost. —
Rajneesh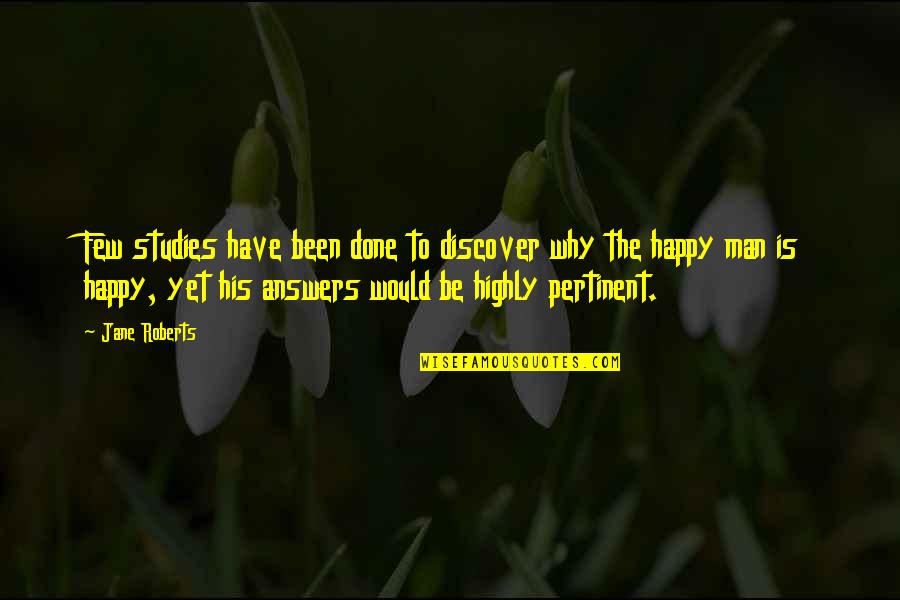 Few studies have been done to discover why the happy man is happy, yet his answers would be highly pertinent. —
Jane Roberts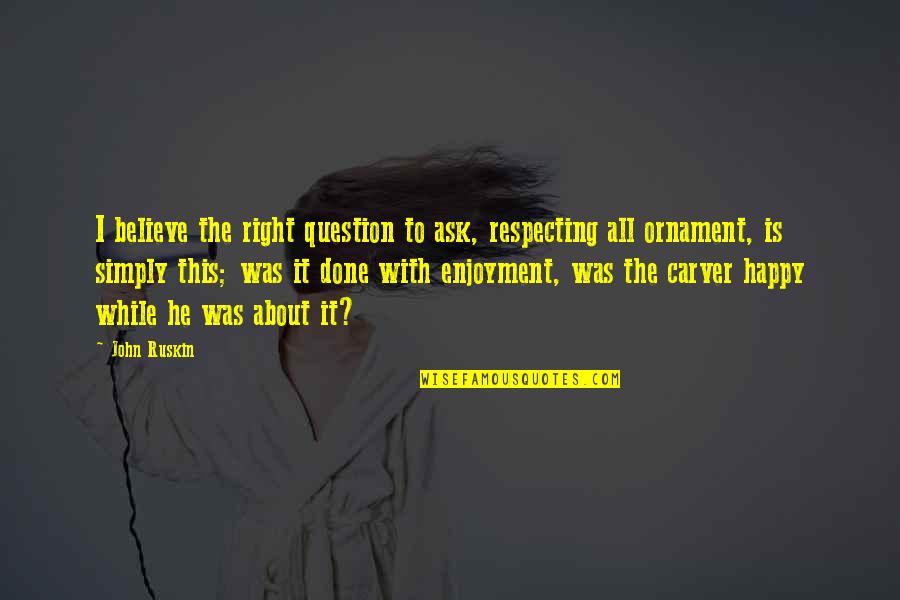 I believe the right question to ask, respecting all ornament, is simply this; was it done with enjoyment, was the carver happy while he was about it? —
John Ruskin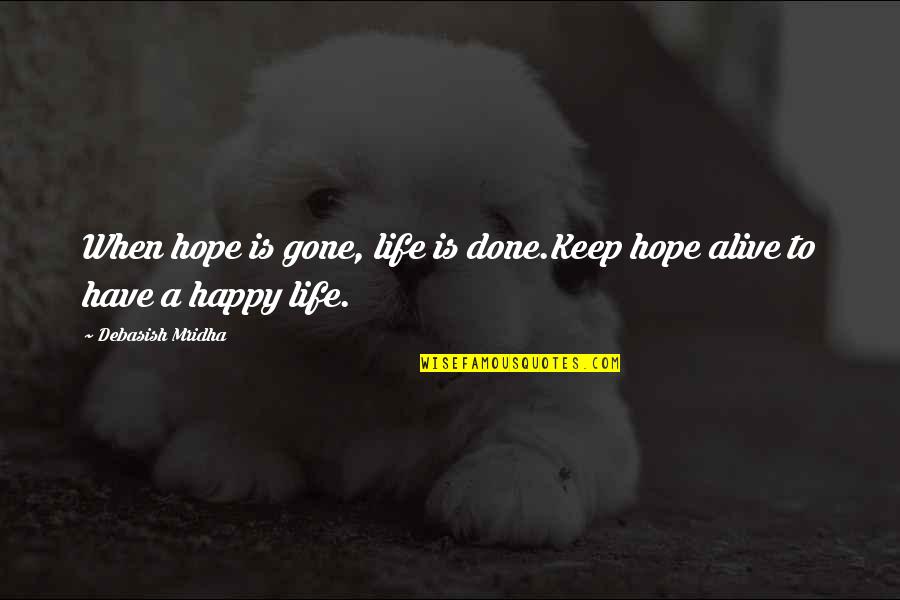 When hope is gone, life is done.
Keep hope alive to have a happy life. —
Debasish Mridha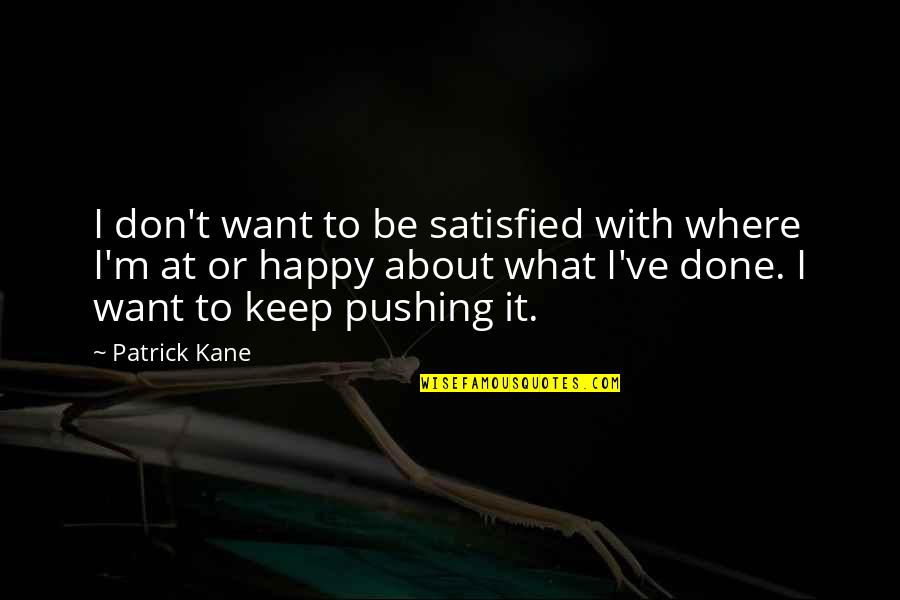 I don't want to be satisfied with where I'm at or happy about what I've done. I want to keep pushing it. —
Patrick Kane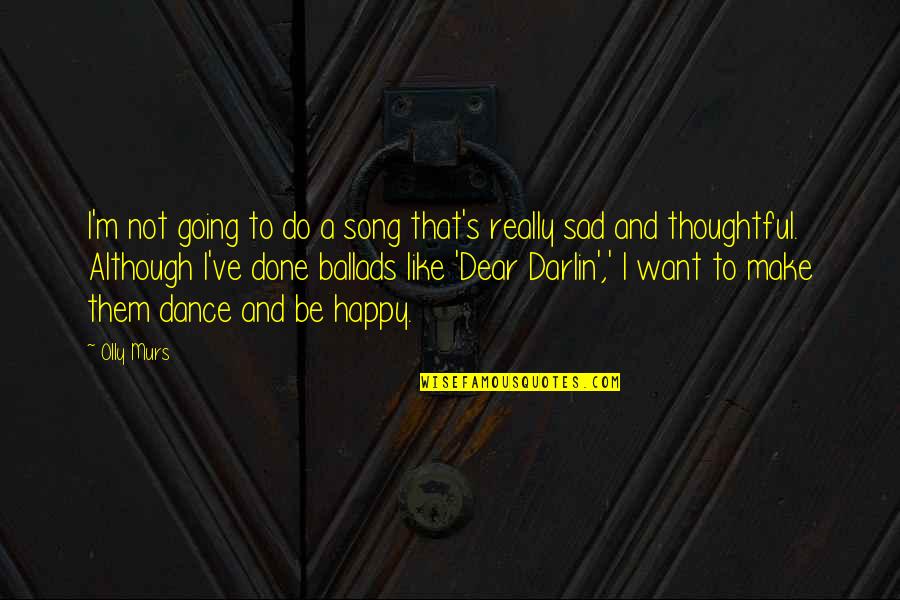 I'm not going to do a song that's really sad and thoughtful. Although I've done ballads like 'Dear Darlin',' I want to make them dance and be happy. —
Olly Murs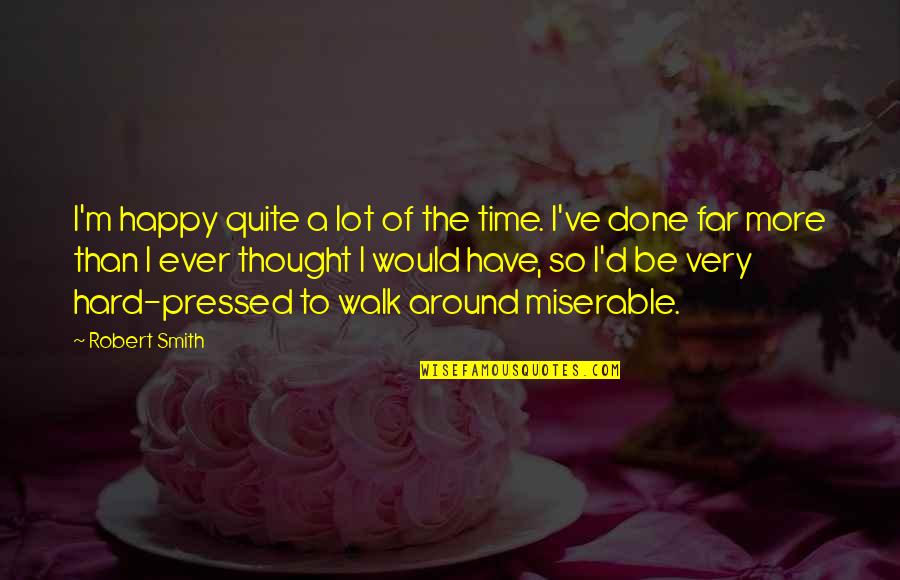 I'm happy quite a lot of the time. I've done far more than I ever thought I would have, so I'd be very hard-pressed to walk around miserable. —
Robert Smith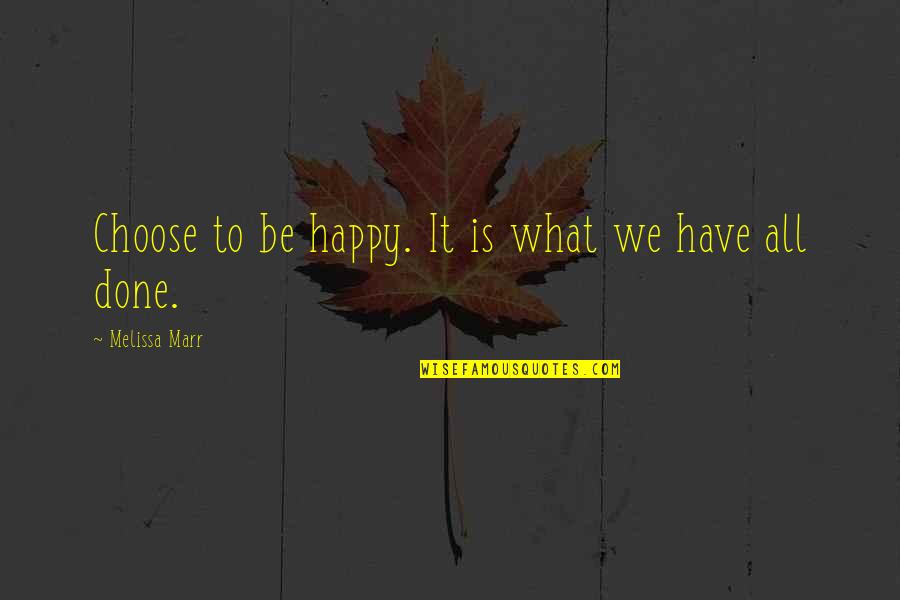 Choose to be happy. It is what we have all done. —
Melissa Marr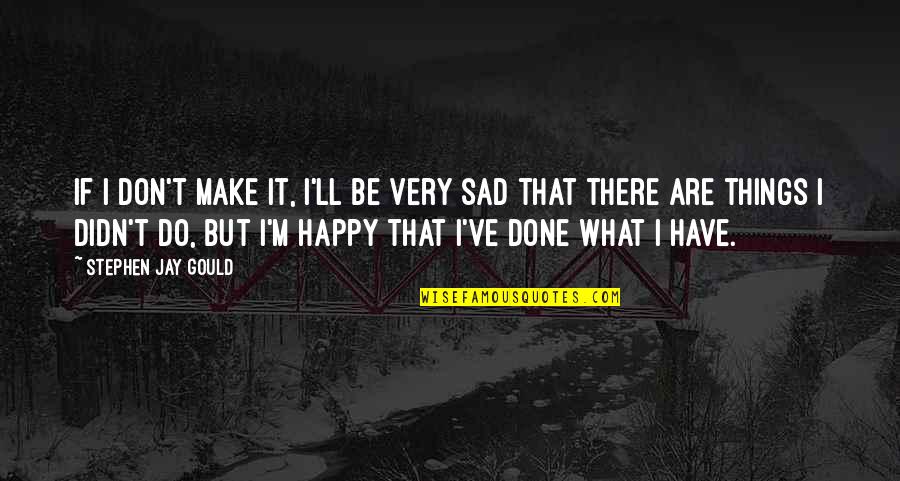 If I don't make it, I'll be very sad that there are things I didn't do, but I'm happy that I've done what I have. —
Stephen Jay Gould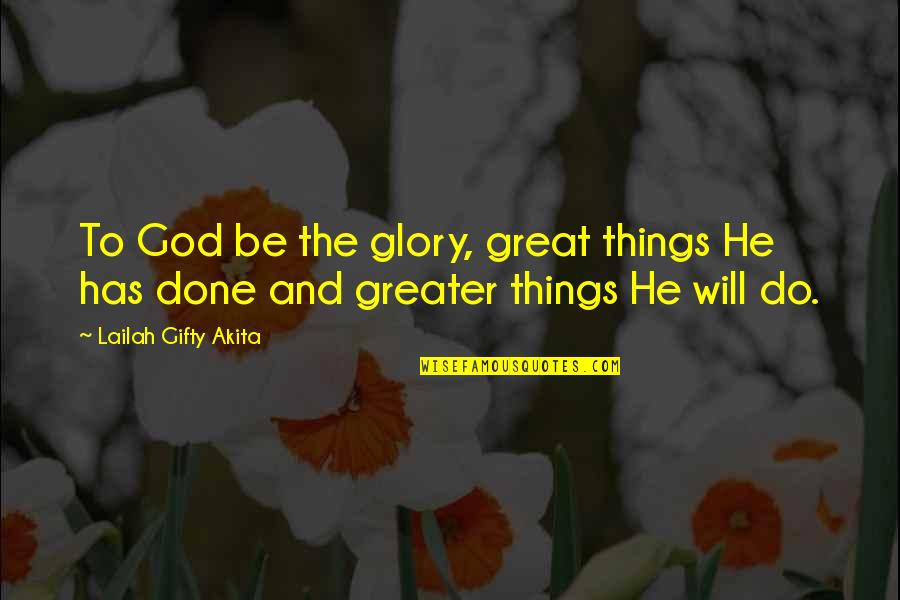 To God be the glory, great things He has done and greater things He will do. —
Lailah Gifty Akita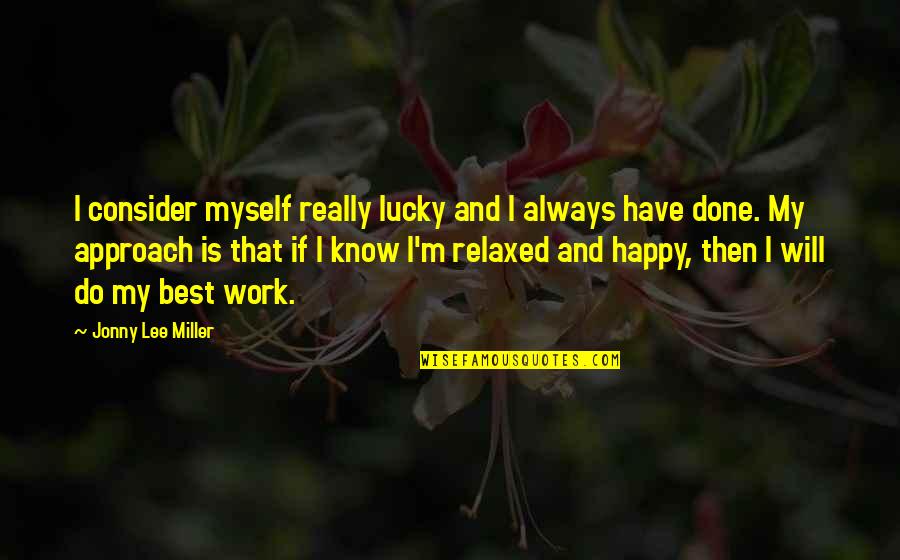 I consider myself really lucky and I always have done. My approach is that if I know I'm relaxed and happy, then I will do my best work. —
Jonny Lee Miller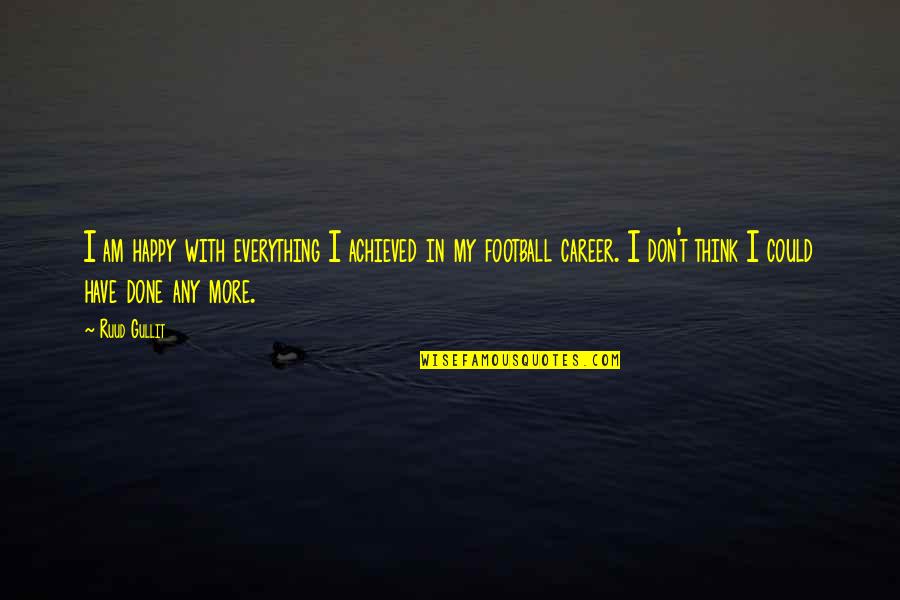 I am happy with everything I achieved in my football career. I don't think I could have done any more. —
Ruud Gullit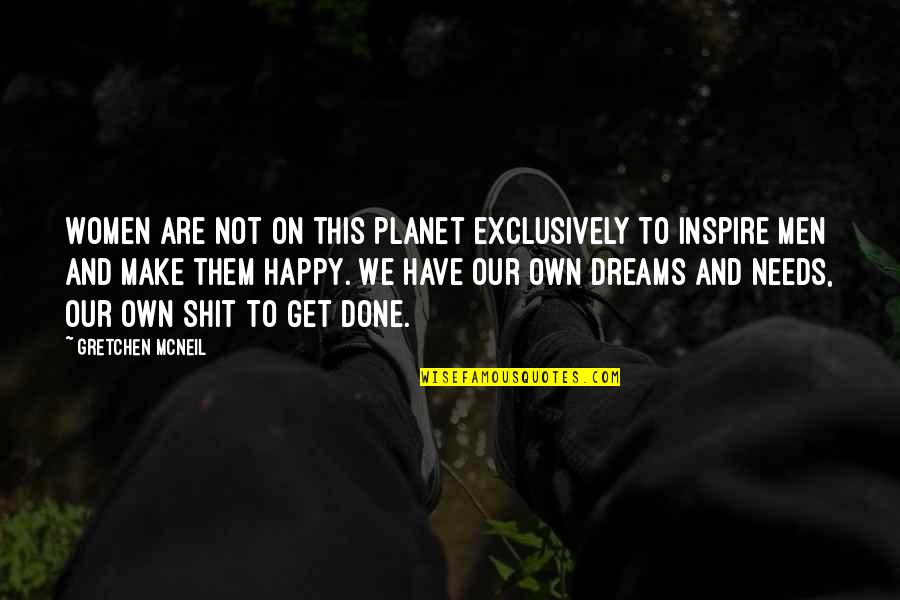 Women are not on this planet exclusively to inspire men and make them happy. We have our own dreams and needs, our own shit to get done. —
Gretchen McNeil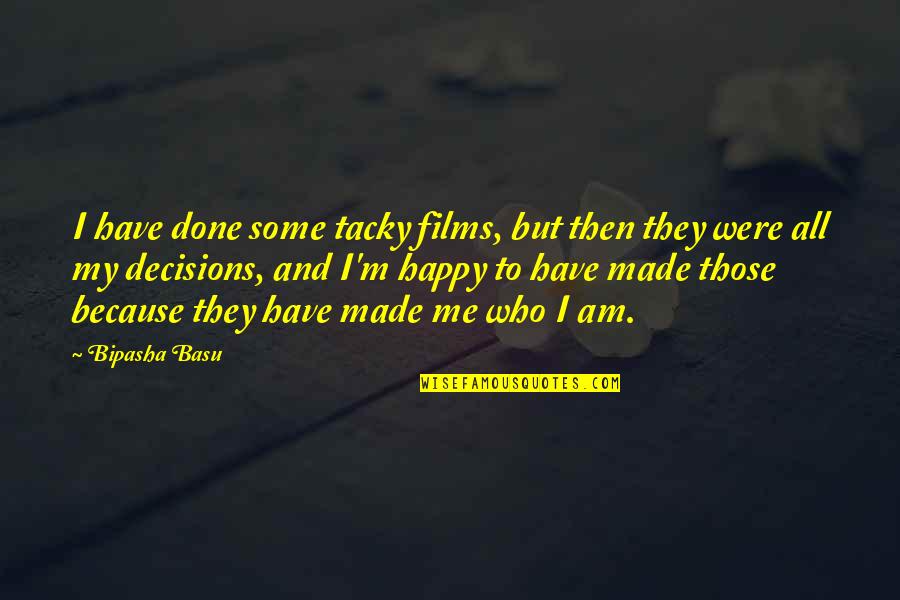 I have done some tacky films, but then they were all my decisions, and I'm happy to have made those because they have made me who I am. —
Bipasha Basu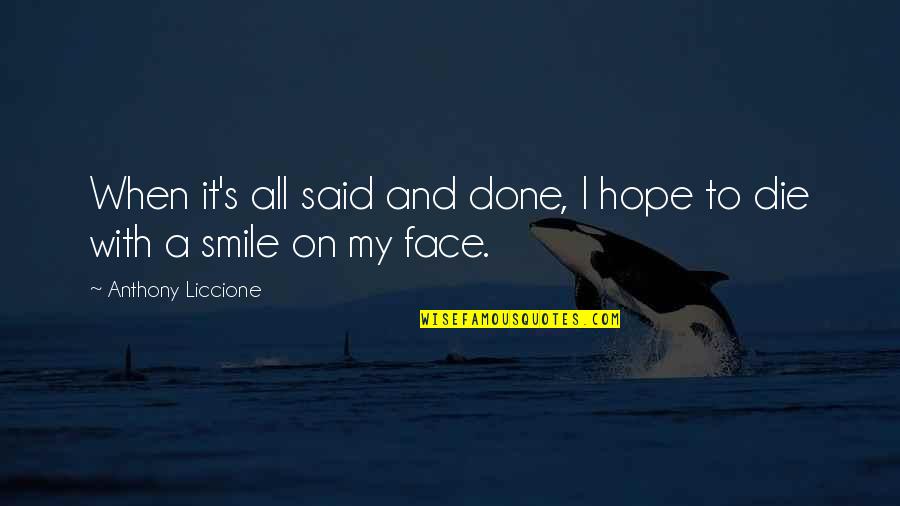 When it's all said and done, I hope to die with a smile on my face. —
Anthony Liccione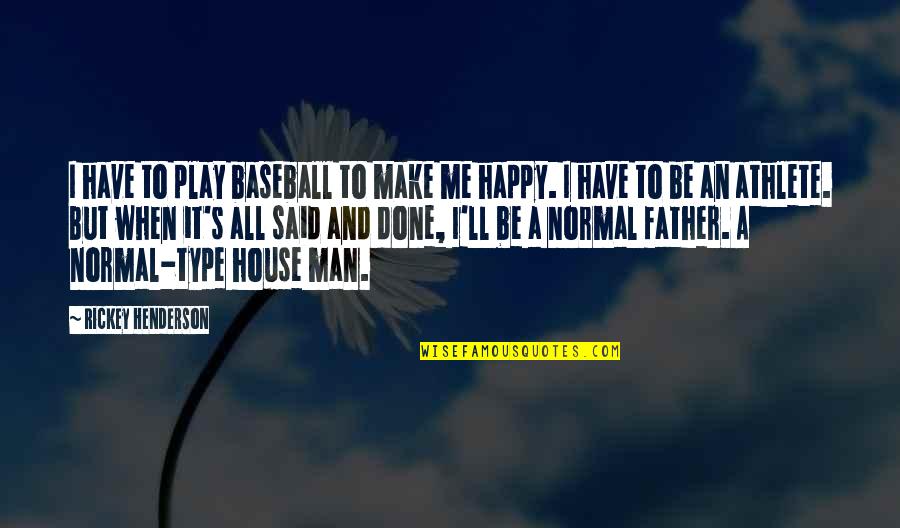 I have to play baseball to make me happy. I have to be an athlete. But when it's all said and done, I'll be a normal father. A normal-type house man. —
Rickey Henderson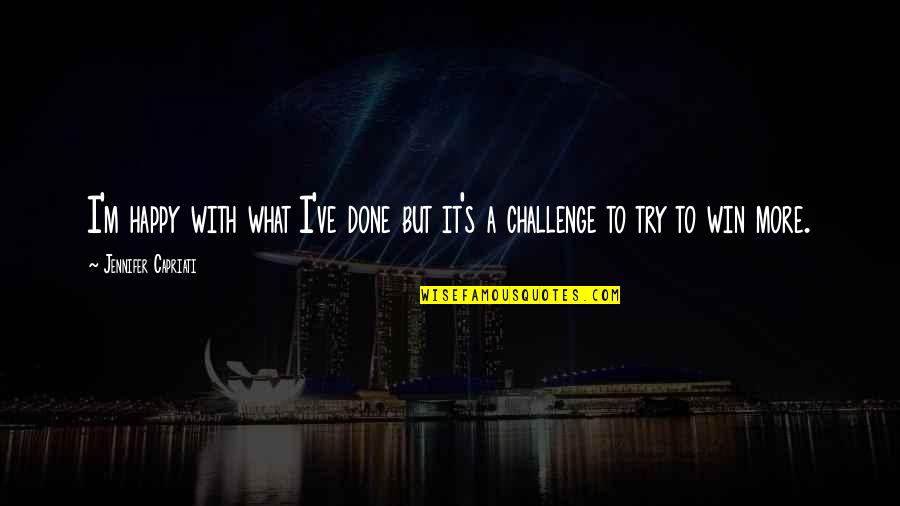 I'm happy with what I've done but it's a challenge to try to win more. —
Jennifer Capriati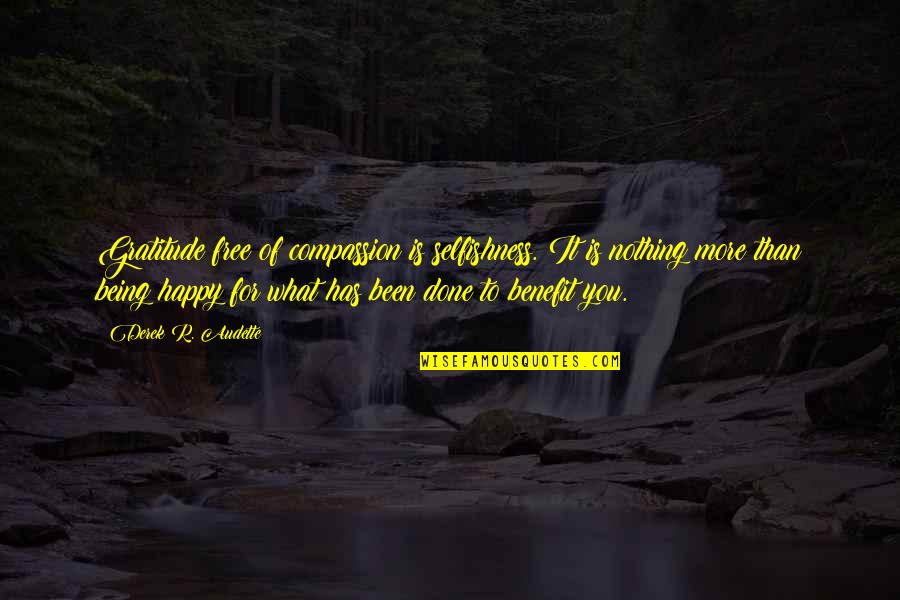 Gratitude free of compassion is selfishness. It is nothing more than being happy for what has been done to benefit you. —
Derek R. Audette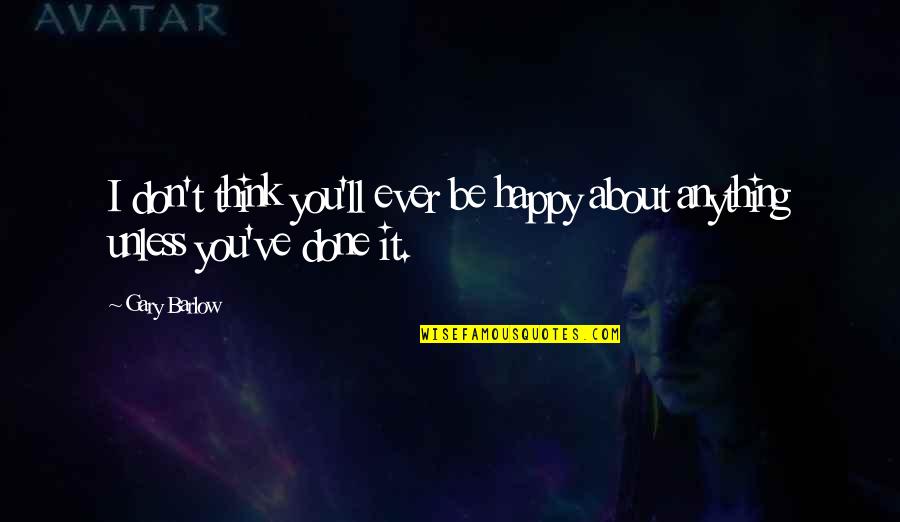 I don't think you'll ever be happy about anything unless you've done it. —
Gary Barlow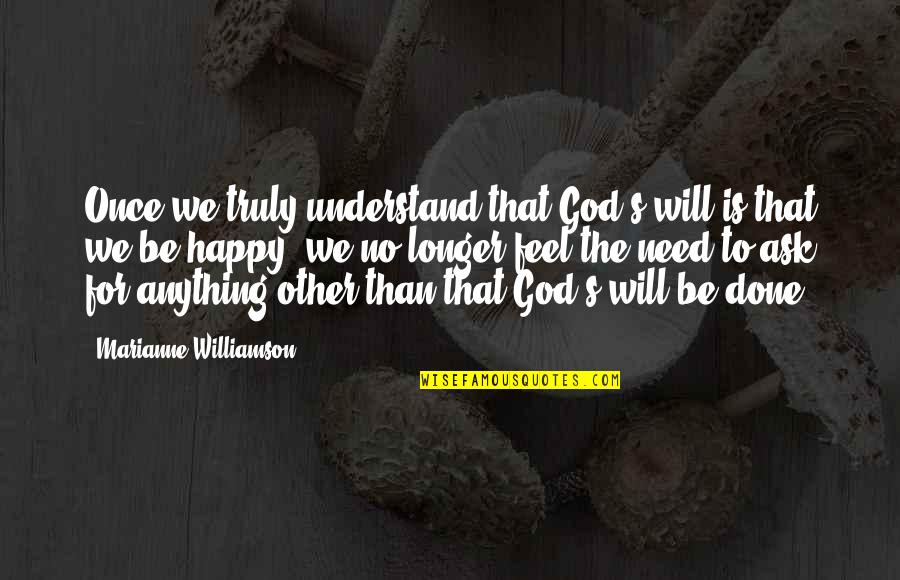 Once we truly understand that God's will is that we be happy, we no longer feel the need to ask for anything other than that God's will be done. —
Marianne Williamson