Happy Because Of Love Quotes
Collection of top 52 famous quotes about Happy Because Of Love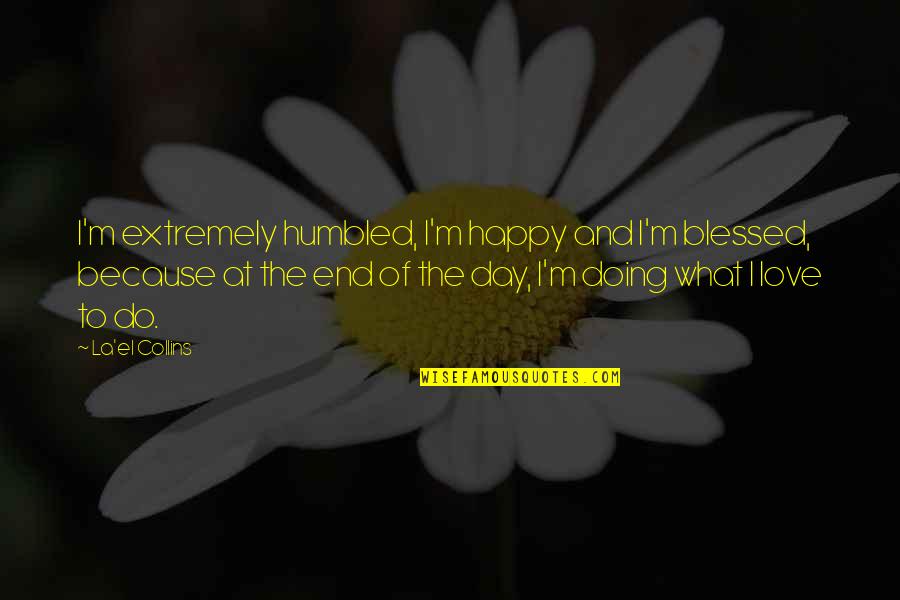 I'm extremely humbled, I'm happy and I'm blessed, because at the end of the day, I'm doing what I love to do.
—
La'el Collins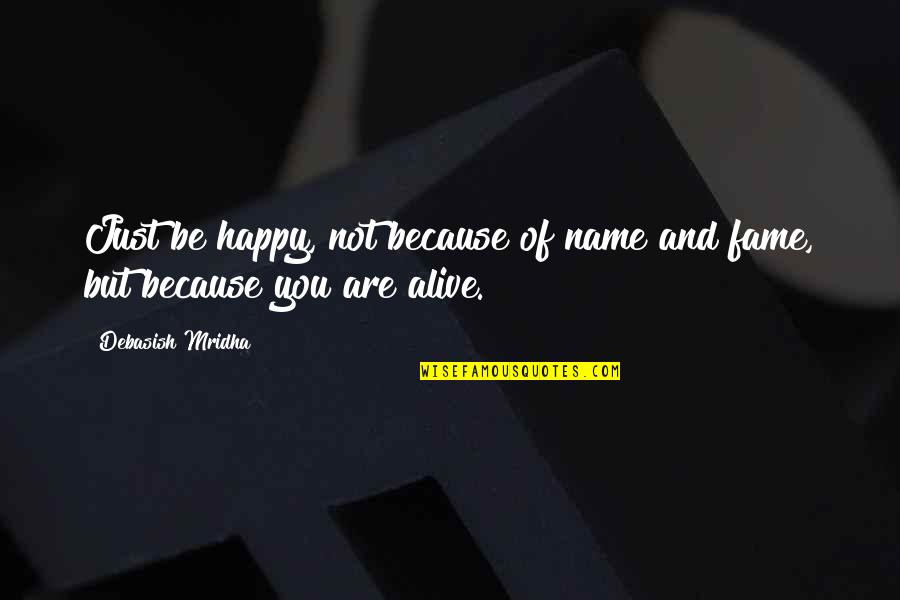 Just be happy, not because of name and fame, but because you are alive.
—
Debasish Mridha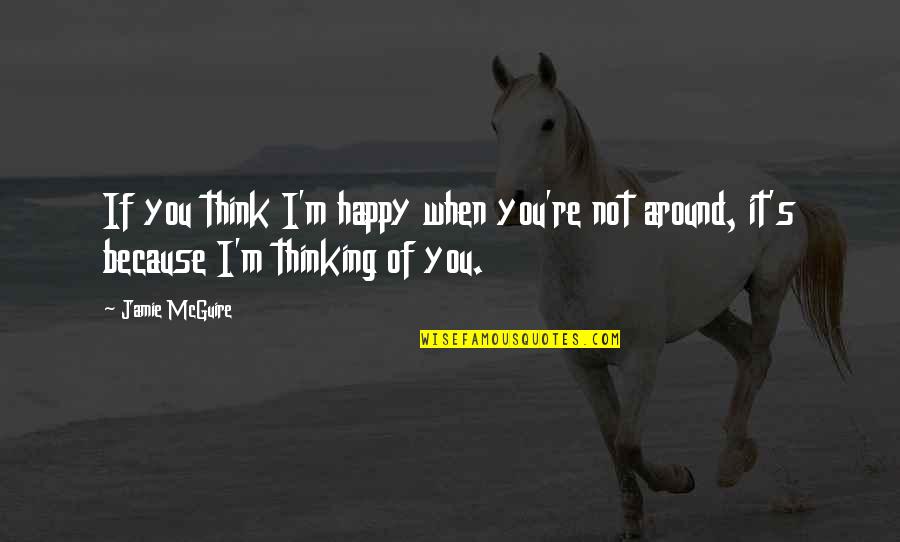 If you think I'm happy when you're not around, it's because I'm thinking of you.
—
Jamie McGuire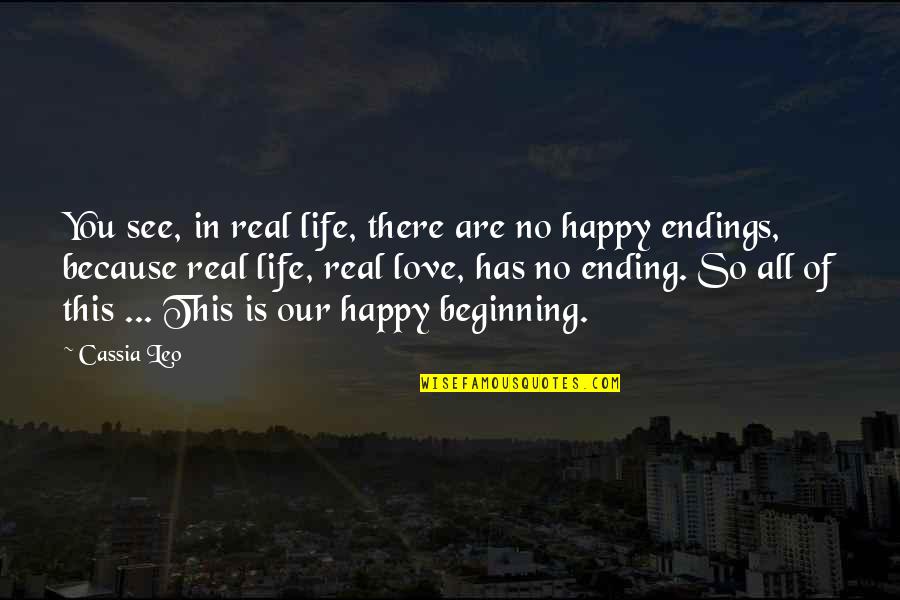 You see, in real life, there are no happy endings, because real life, real love, has no ending. So all of this ... This is our happy beginning.
—
Cassia Leo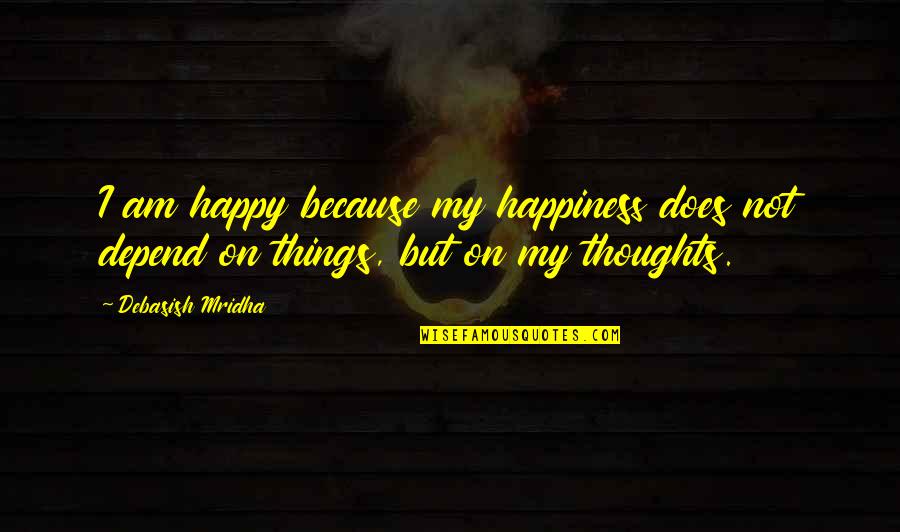 I am happy because my happiness does not depend on things, but on my thoughts.
—
Debasish Mridha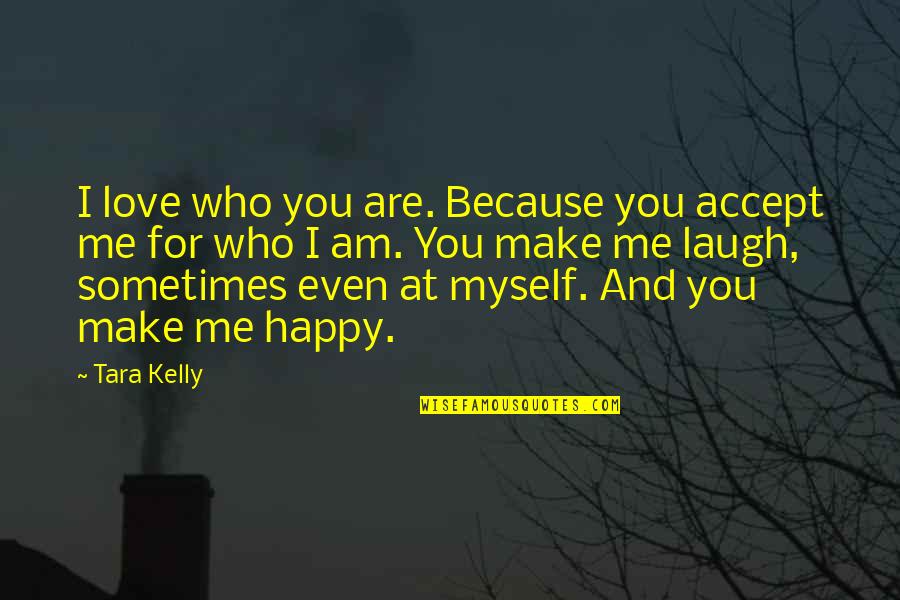 I love who you are. Because you accept me for who I am. You make me laugh, sometimes even at myself. And you make me happy.
—
Tara Kelly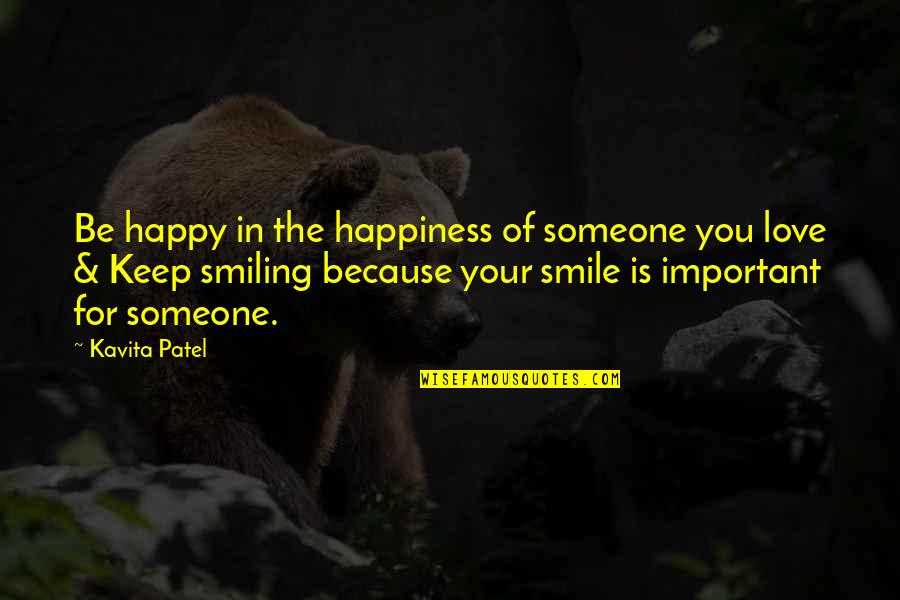 Be happy in the happiness of someone you love & Keep smiling because your smile is important for someone.
—
Kavita Patel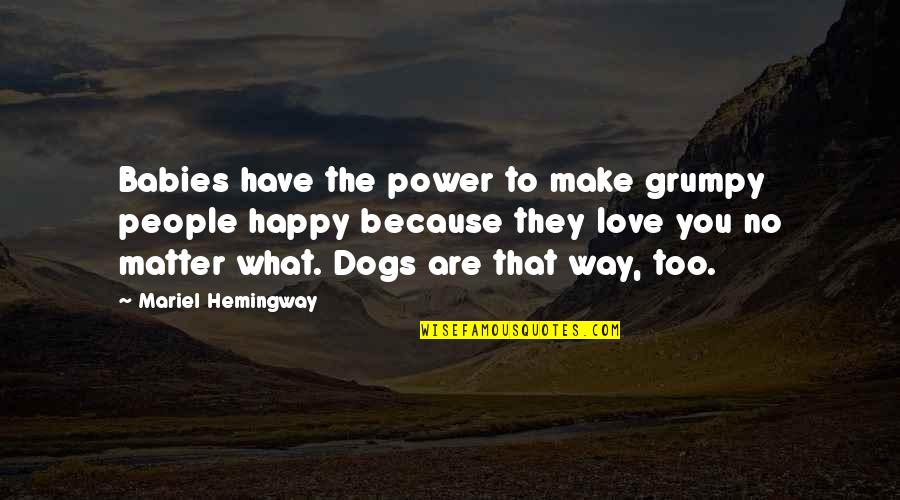 Babies have the power to make grumpy people happy because they love you no matter what. Dogs are that way, too.
—
Mariel Hemingway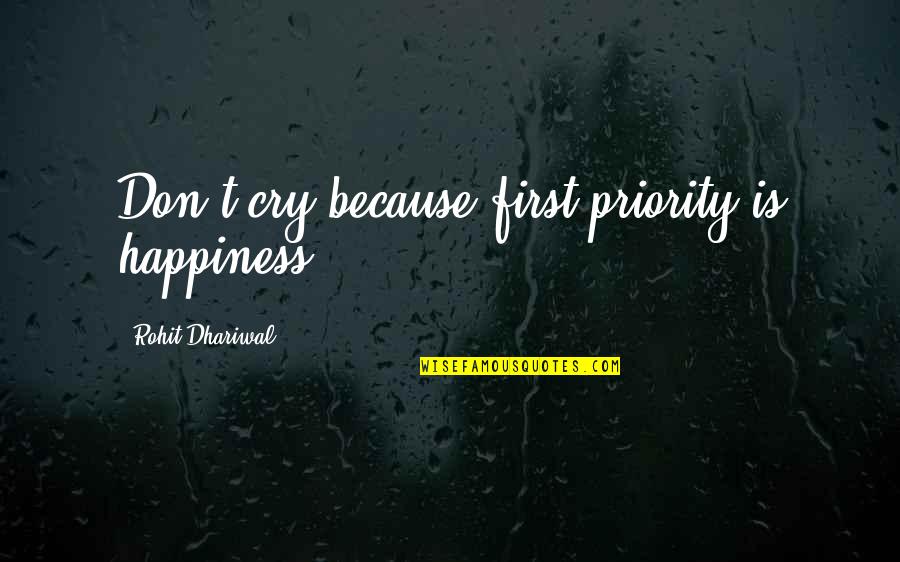 Don't cry because first priority is happiness.
—
Rohit Dhariwal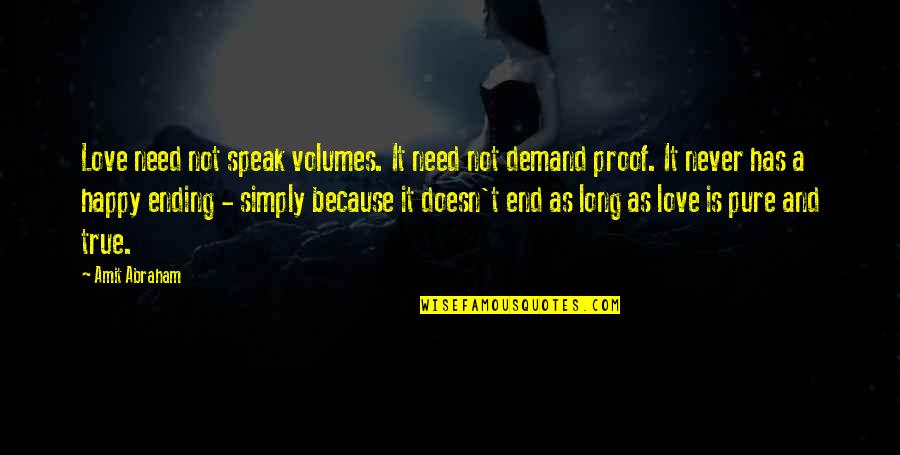 Love need not speak volumes. It need not demand proof. It never has a happy ending - simply because it doesn't end as long as love is pure and true. —
Amit Abraham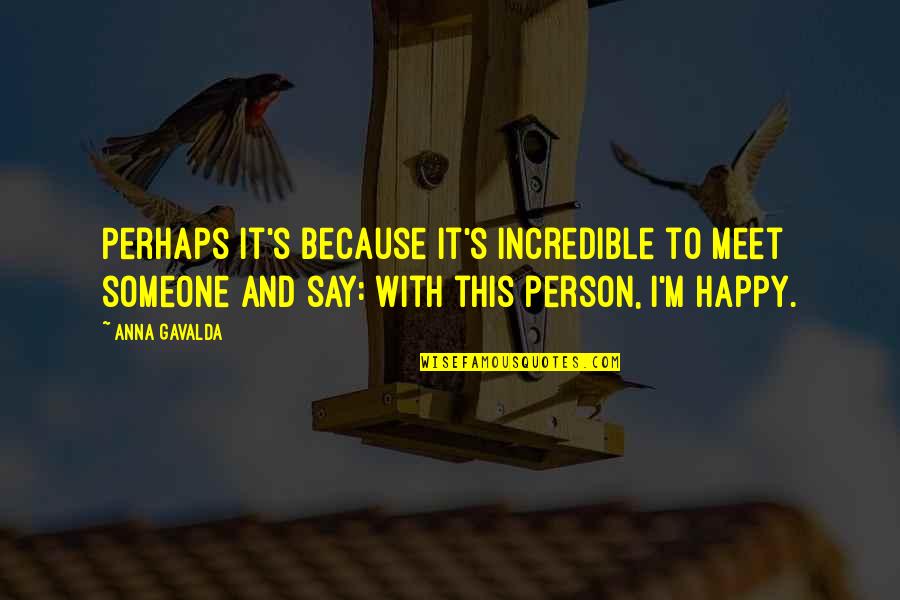 Perhaps it's because it's incredible to meet someone and say: with this person, I'm happy. —
Anna Gavalda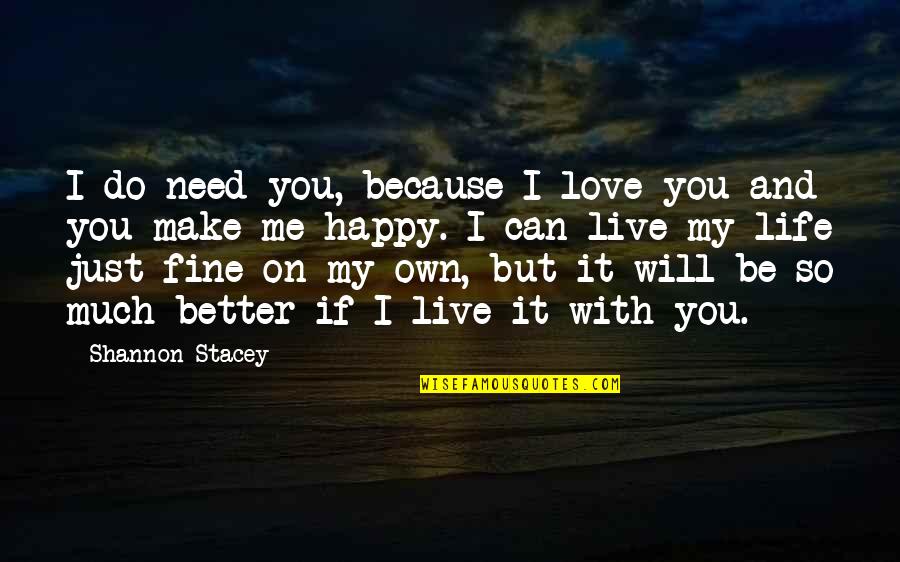 I do need you, because I love you and you make me happy. I can live my life just fine on my own, but it will be so much better if I live it with you. —
Shannon Stacey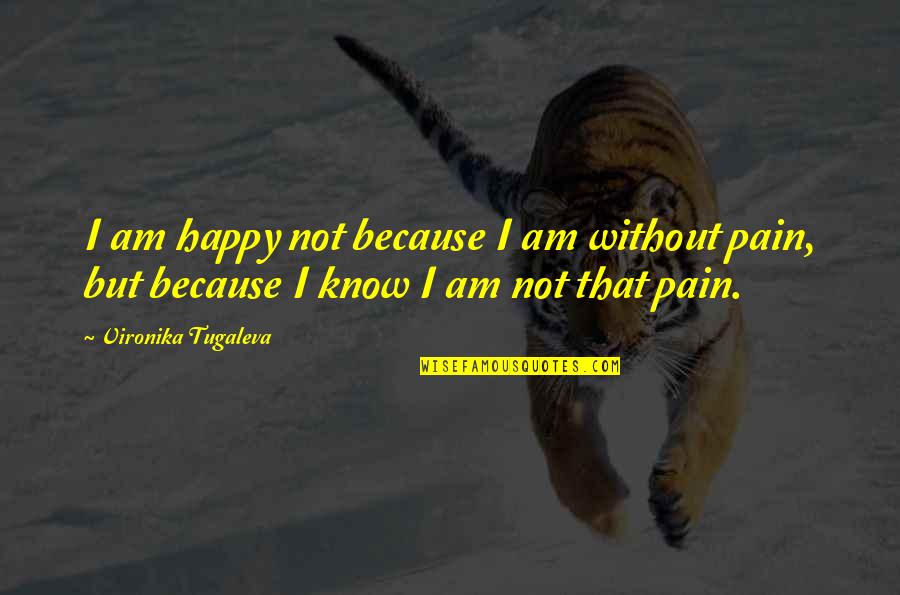 I am happy not because I am without pain, but because I know I am not that pain. —
Vironika Tugaleva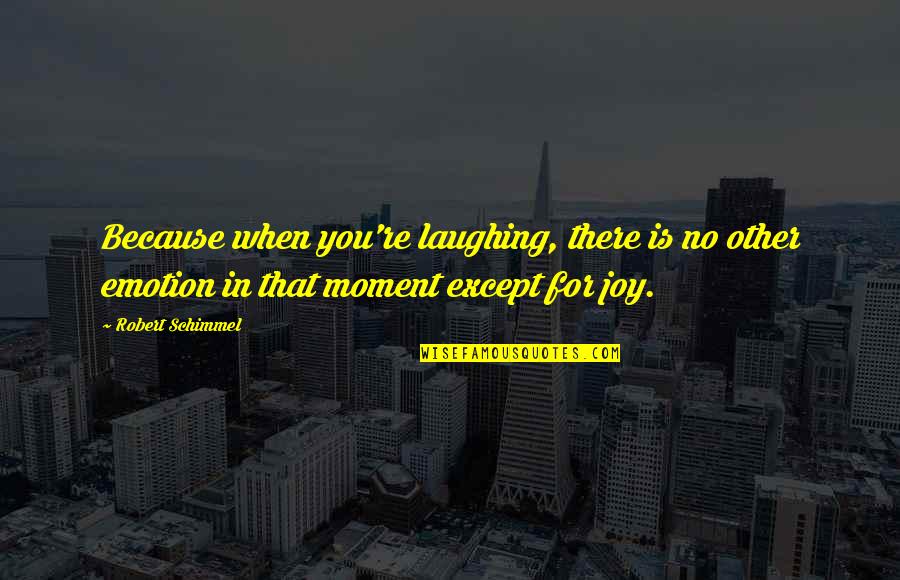 Because when you're laughing, there is no other emotion in that moment except for joy. —
Robert Schimmel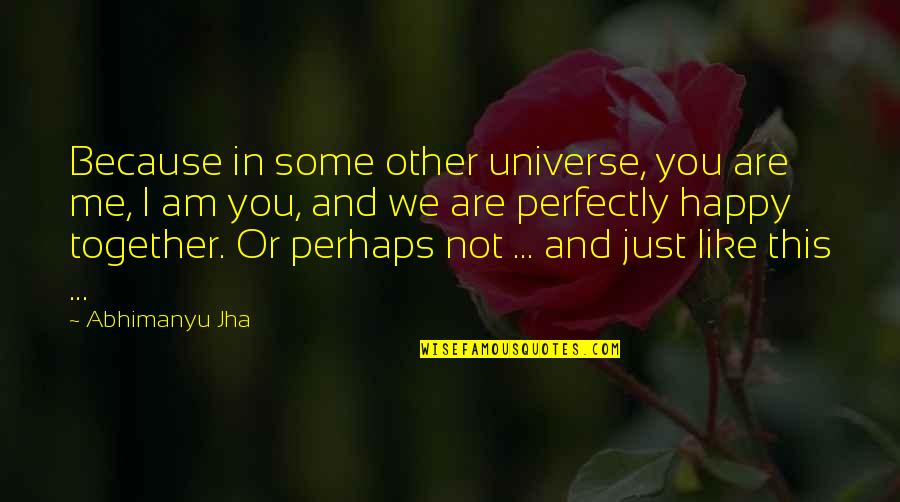 Because in some other universe, you are me, I am you, and we are perfectly happy together. Or perhaps not ... and just like this ... —
Abhimanyu Jha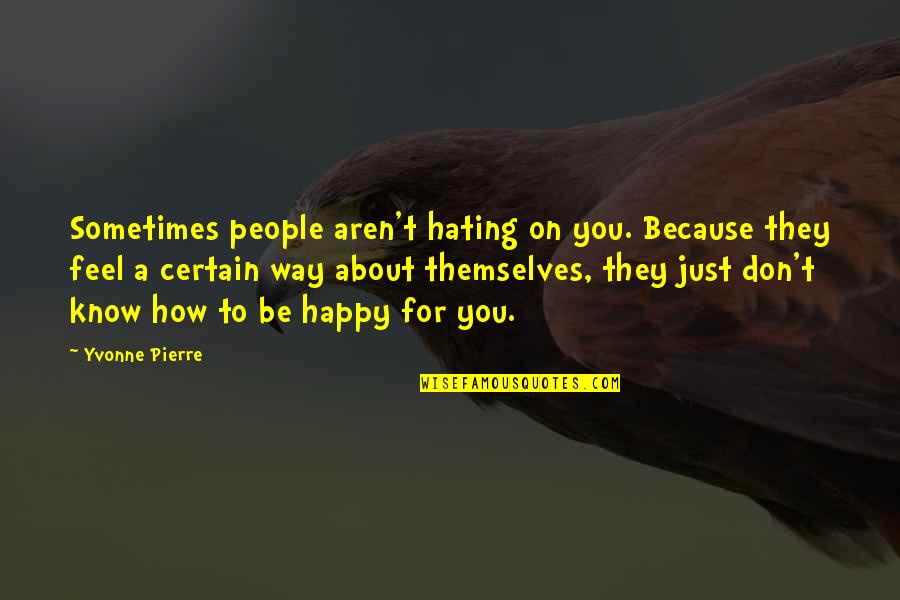 Sometimes people aren't hating on you. Because they feel a certain way about themselves, they just don't know how to be happy for you. —
Yvonne Pierre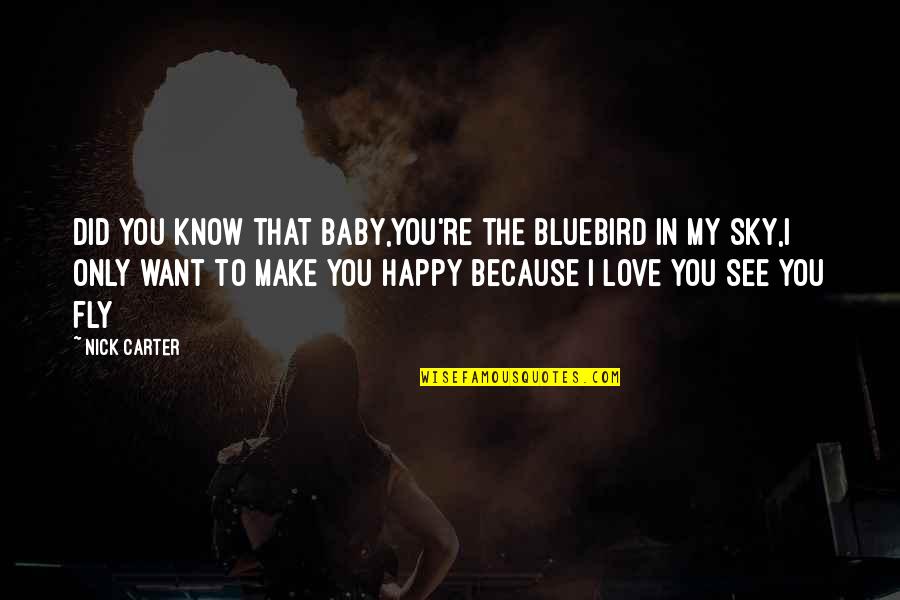 Did you know that baby,
You're the bluebird in my sky,
I only want to make you happy
Because I love you see you fly —
Nick Carter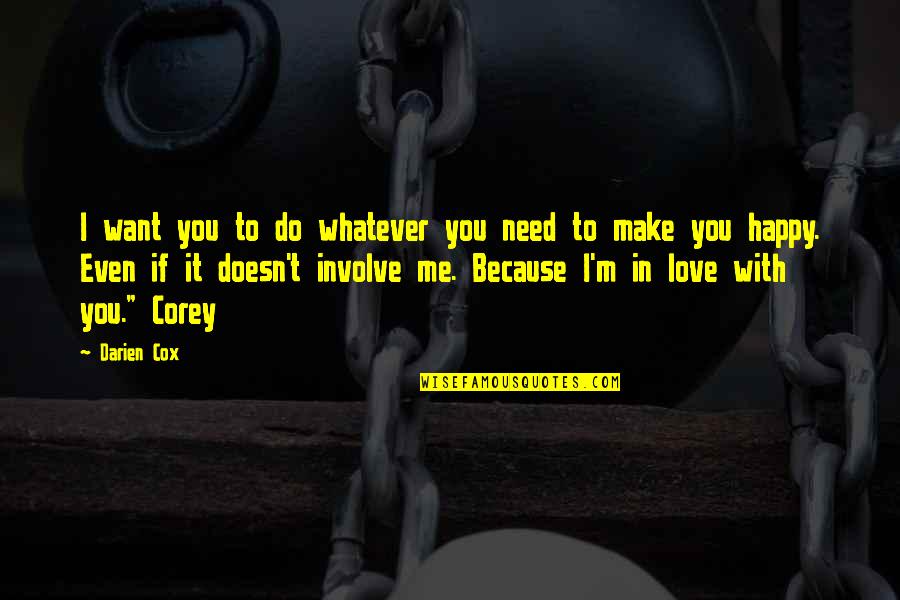 I want you to do whatever you need to make you happy. Even if it doesn't involve me. Because I'm in love with you." Corey —
Darien Cox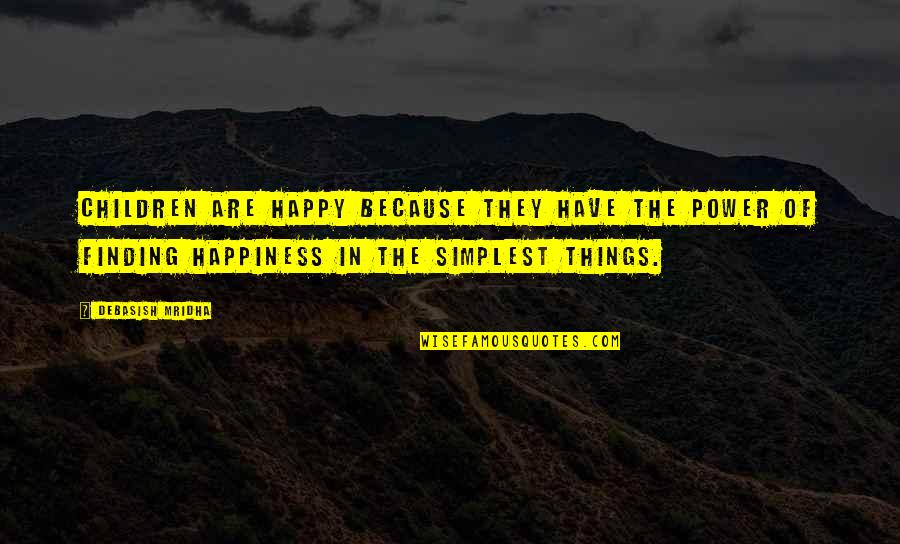 Children are happy because they have the power of finding happiness in the simplest things. —
Debasish Mridha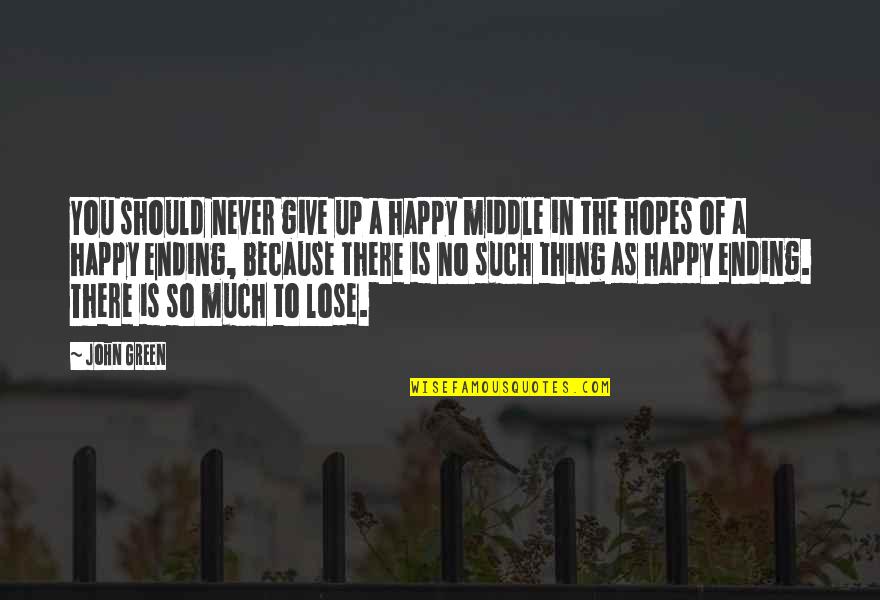 You should never give up a happy middle in the hopes of a happy ending, because there is no such thing as happy ending. There is so much to lose. —
John Green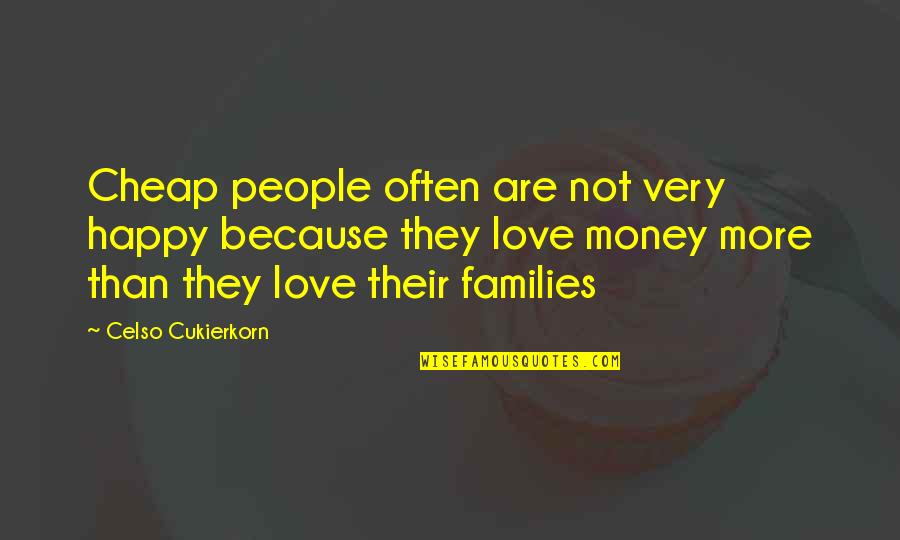 Cheap people often are not very happy because they love money more than they love their families —
Celso Cukierkorn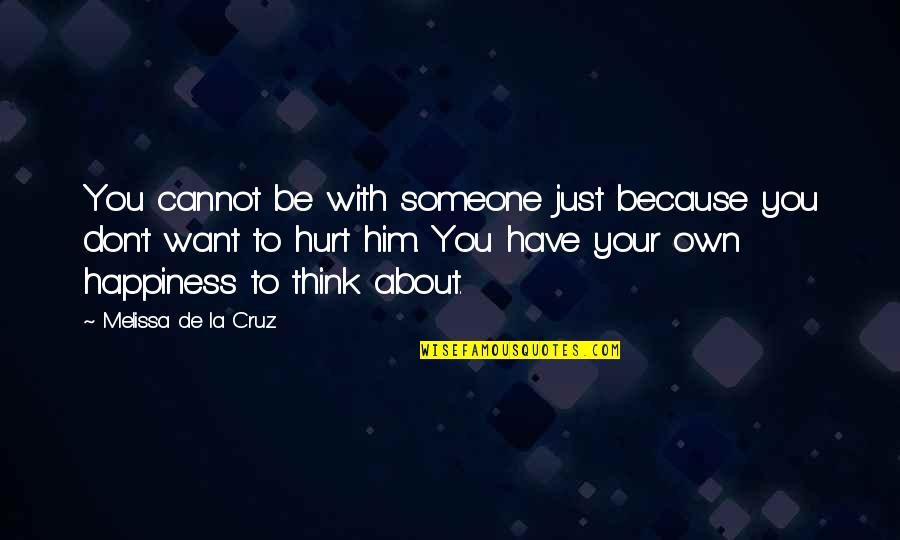 You cannot be with someone just because you don't want to hurt him. You have your own happiness to think about. —
Melissa De La Cruz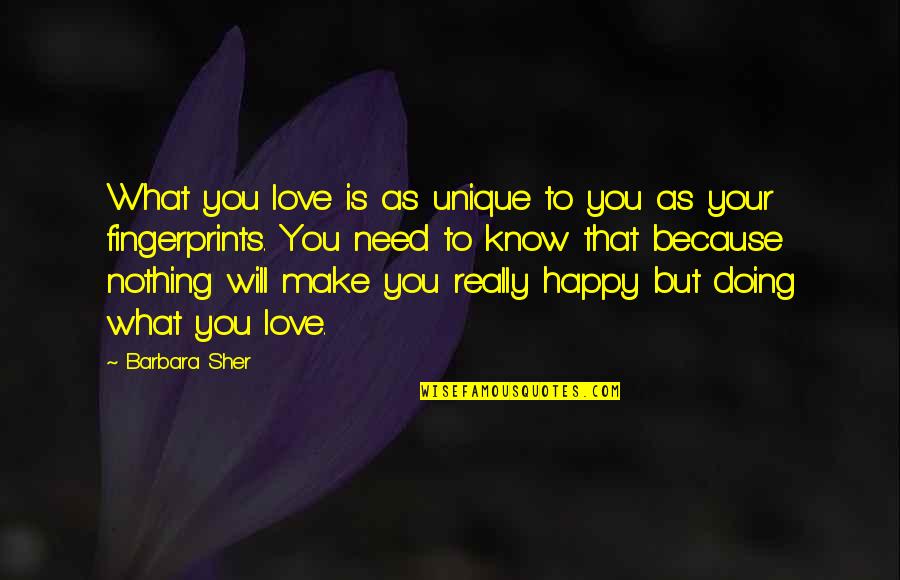 What you love is as unique to you as your fingerprints. You need to know that because nothing will make you really happy but doing what you love. —
Barbara Sher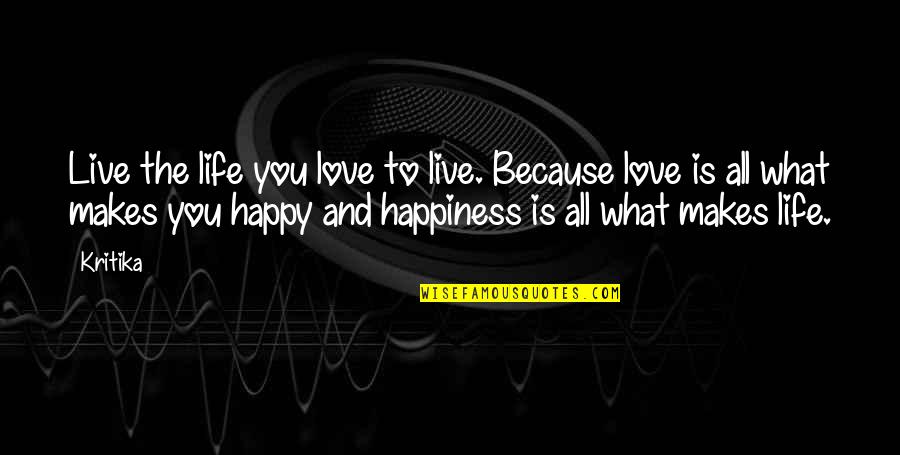 Live the life you love to live. Because love is all what makes you happy and happiness is all what makes life. —
Kritika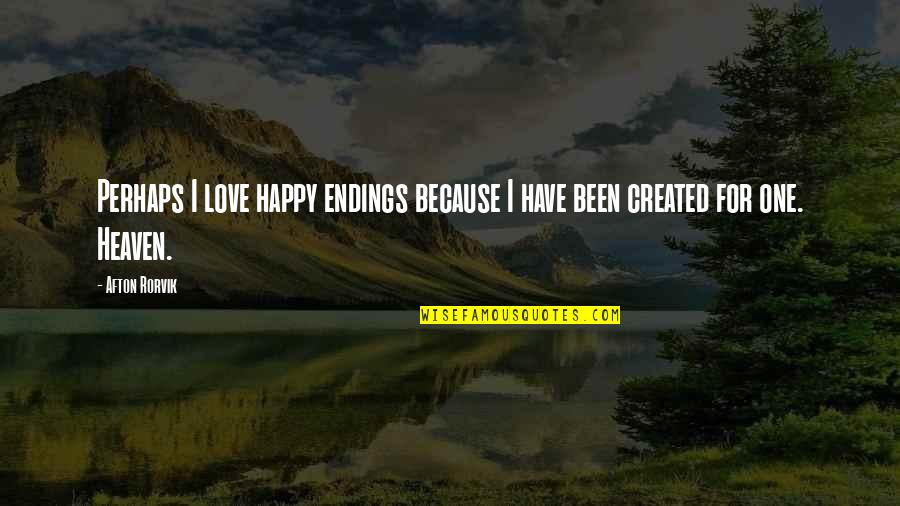 Perhaps I love happy endings because I have been created for one. Heaven. —
Afton Rorvik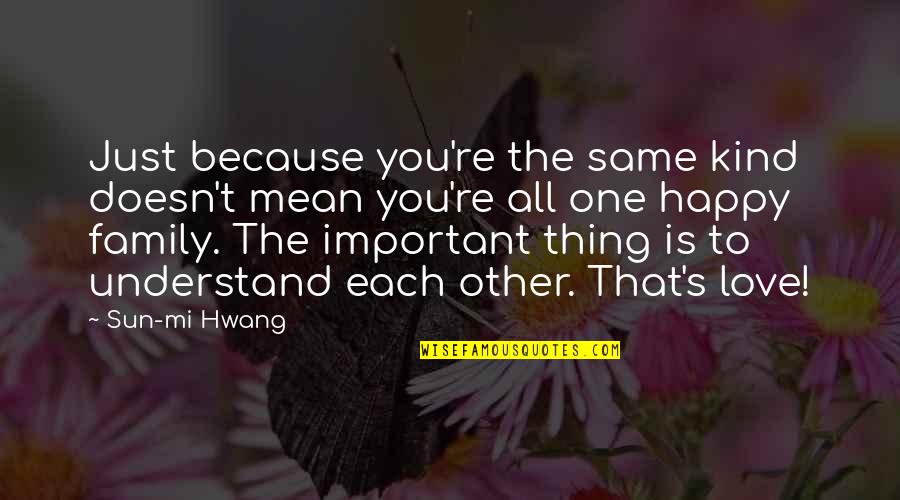 Just because you're the same kind doesn't mean you're all one happy family. The important thing is to understand each other. That's love! —
Sun-mi Hwang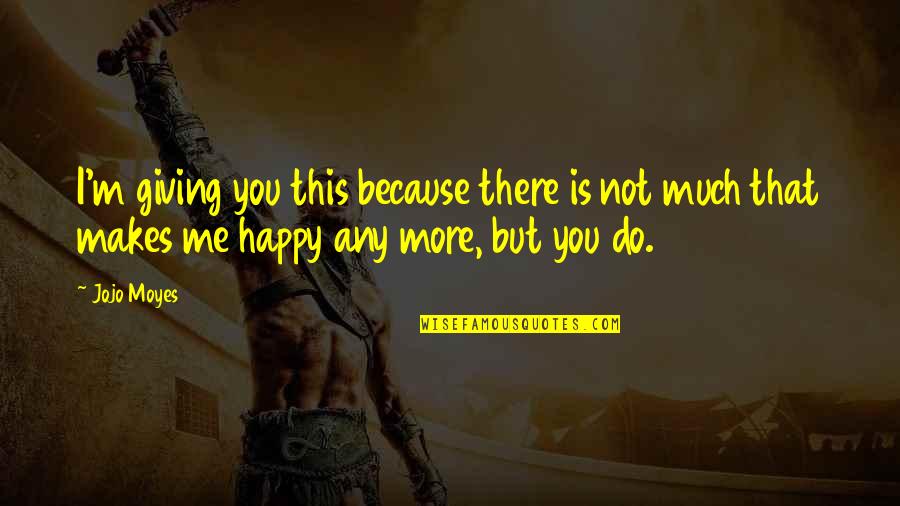 I'm giving you this because there is not much that makes me happy any more, but you do. —
Jojo Moyes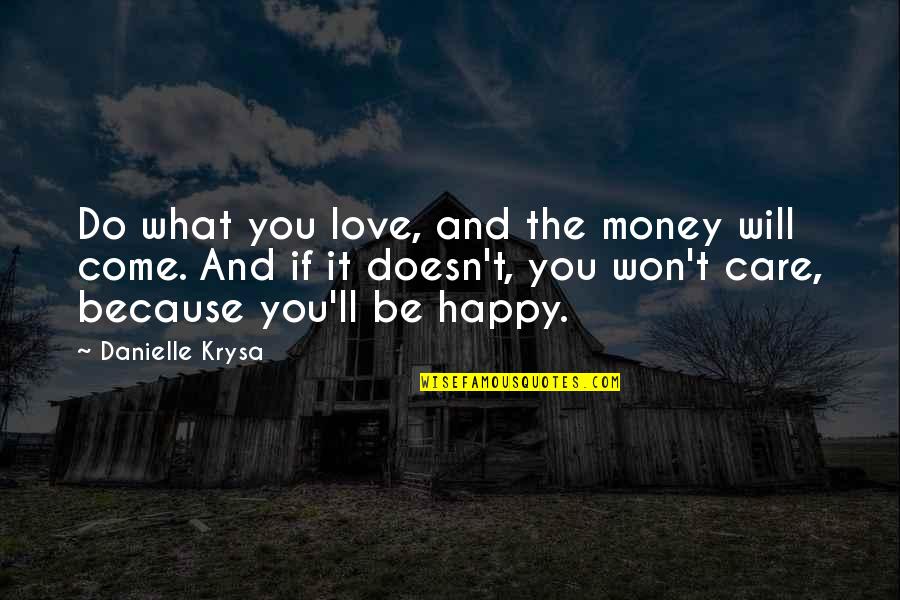 Do what you love, and the money will come. And if it doesn't, you won't care, because you'll be happy. —
Danielle Krysa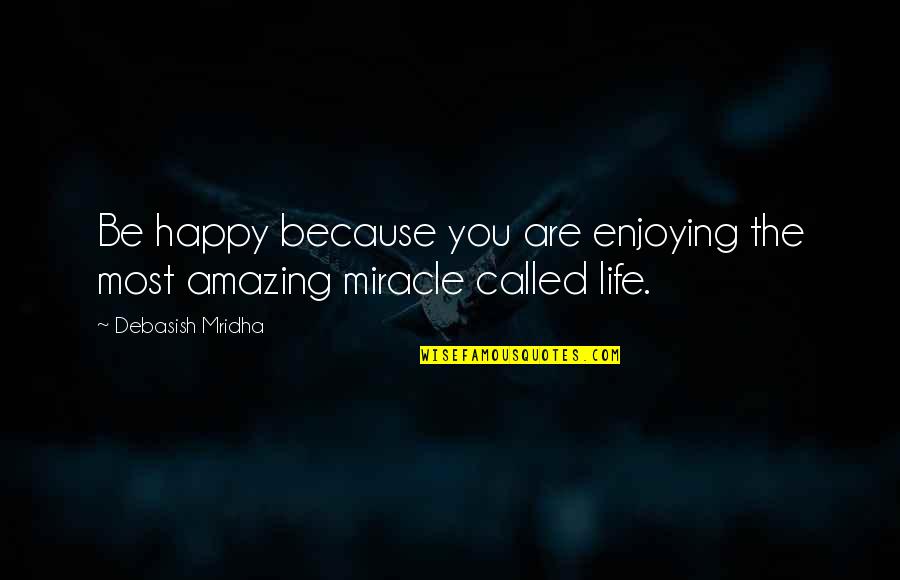 Be happy because you are enjoying the most amazing miracle called life. —
Debasish Mridha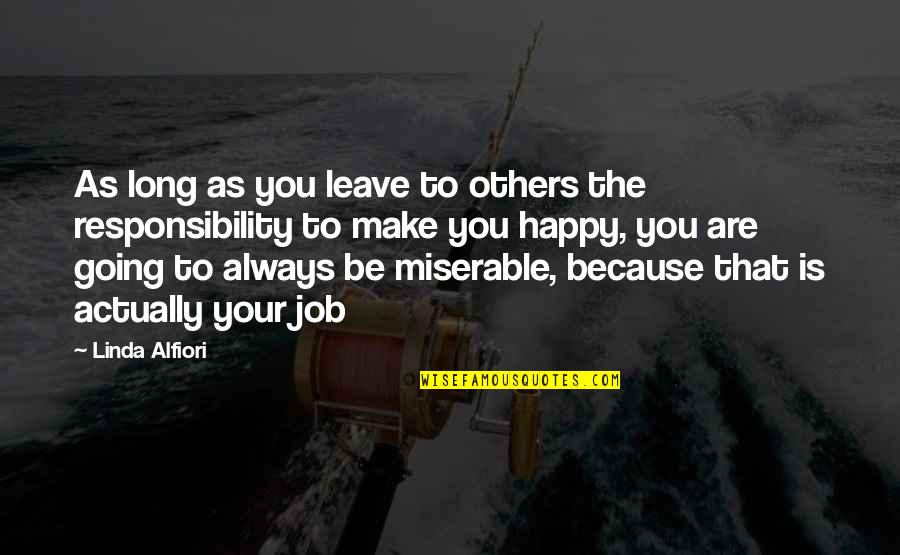 As long as you leave to others the responsibility to make you happy, you are going to always be miserable, because that is actually your job —
Linda Alfiori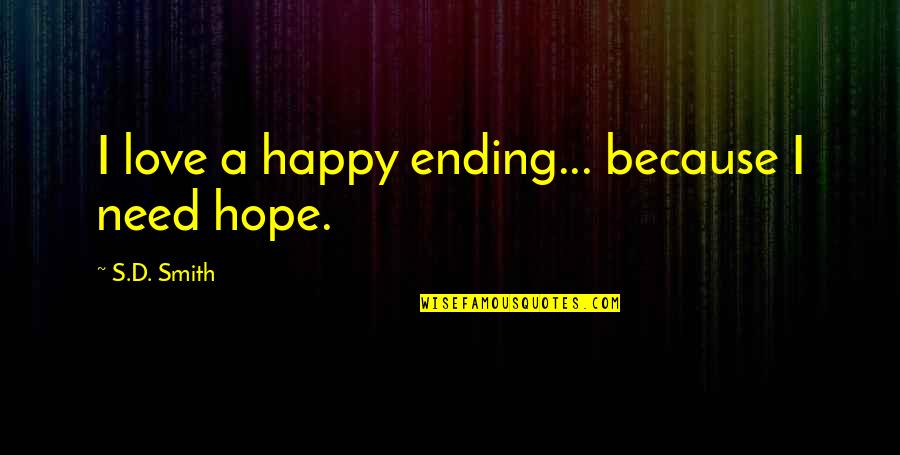 I love a happy ending... because I need hope. —
S.D. Smith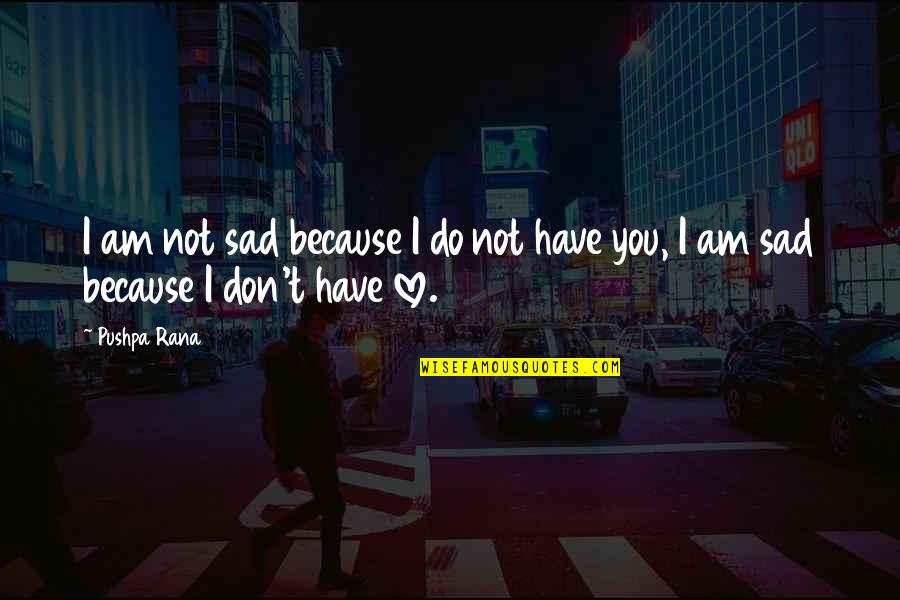 I am not sad because I do not have you, I am sad because I don't have love. —
Pushpa Rana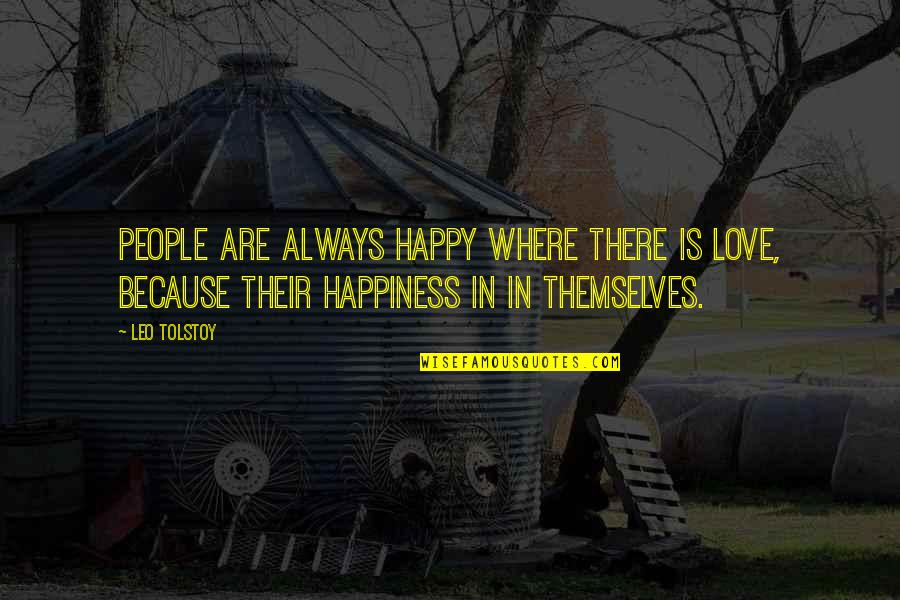 People are always happy where there is love, because their happiness in in themselves. —
Leo Tolstoy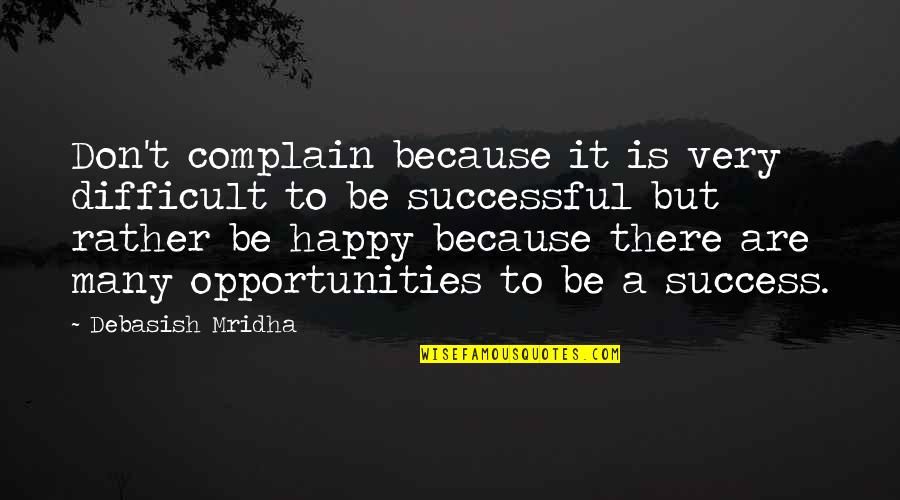 Don't complain because it is very difficult to be successful but rather be happy because there are many opportunities to be a success. —
Debasish Mridha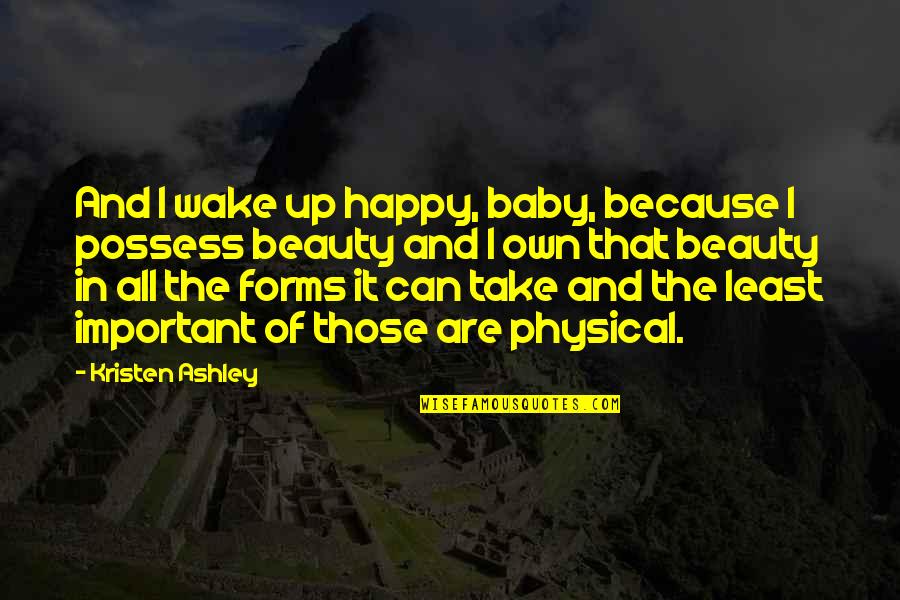 And I wake up happy, baby, because I possess beauty and I own that beauty in all the forms it can take and the least important of those are physical. —
Kristen Ashley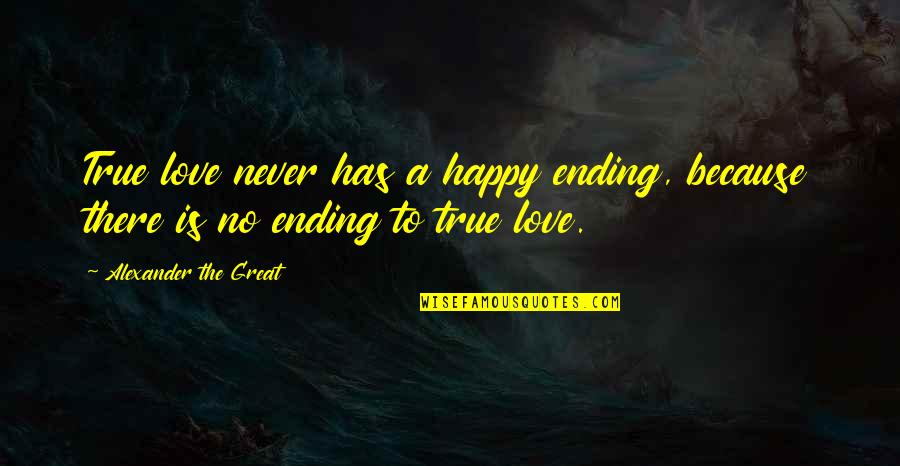 True love never has a happy ending, because there is no ending to true love. —
Alexander The Great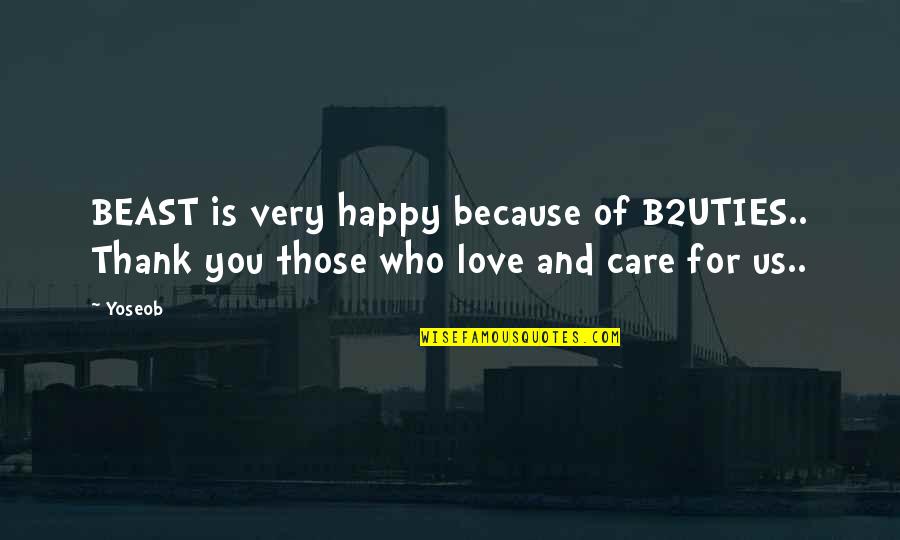 BEAST is very happy because of B2UTIES.. Thank you those who love and care for us.. —
Yoseob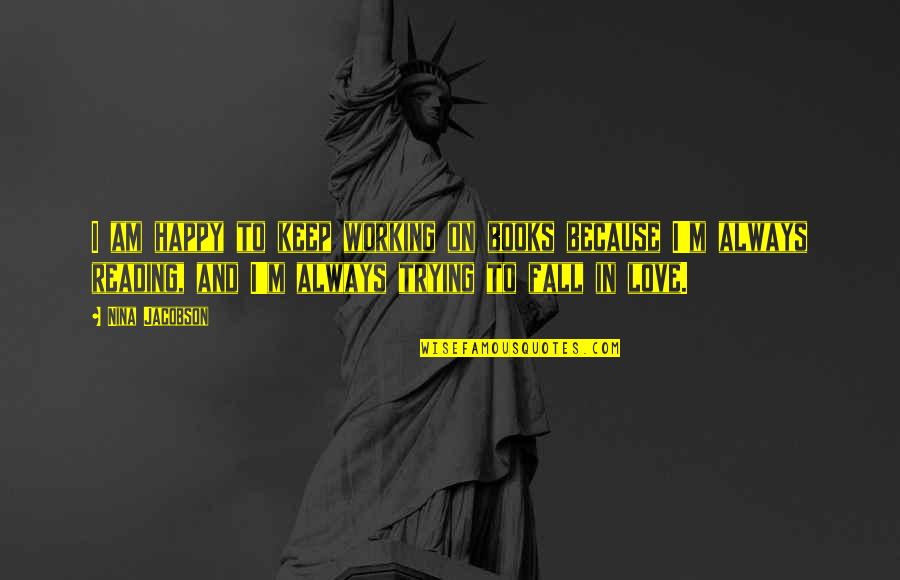 I am happy to keep working on books because I'm always reading, and I'm always trying to fall in love. —
Nina Jacobson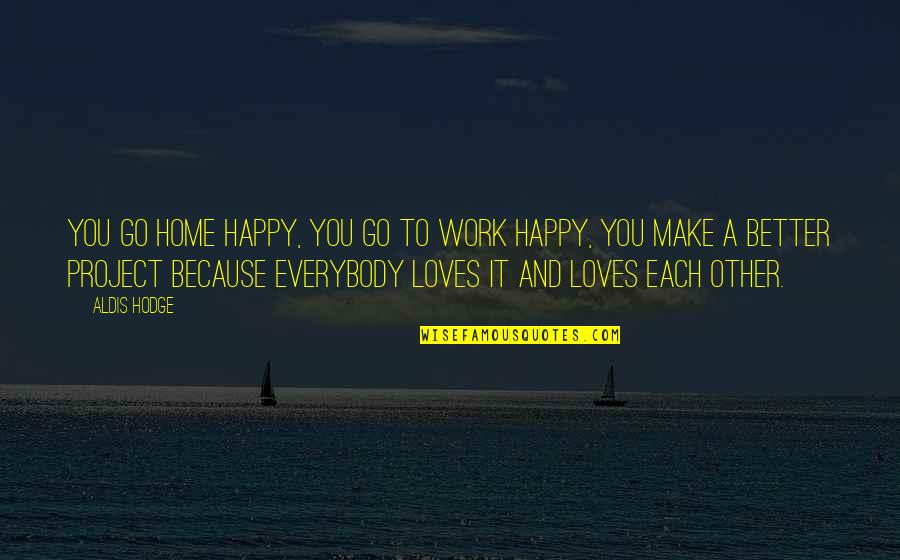 You go home happy, you go to work happy, you make a better project because everybody loves it and loves each other. —
Aldis Hodge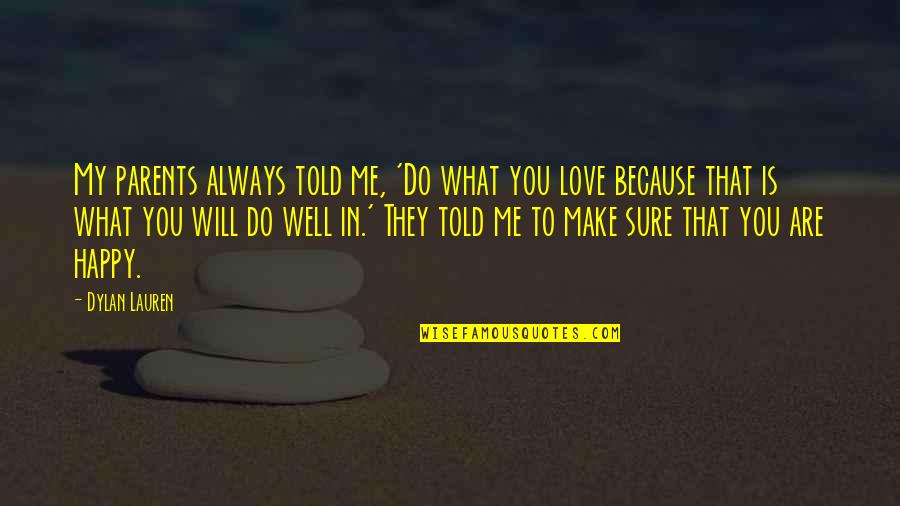 My parents always told me, 'Do what you love because that is what you will do well in.' They told me to make sure that you are happy. —
Dylan Lauren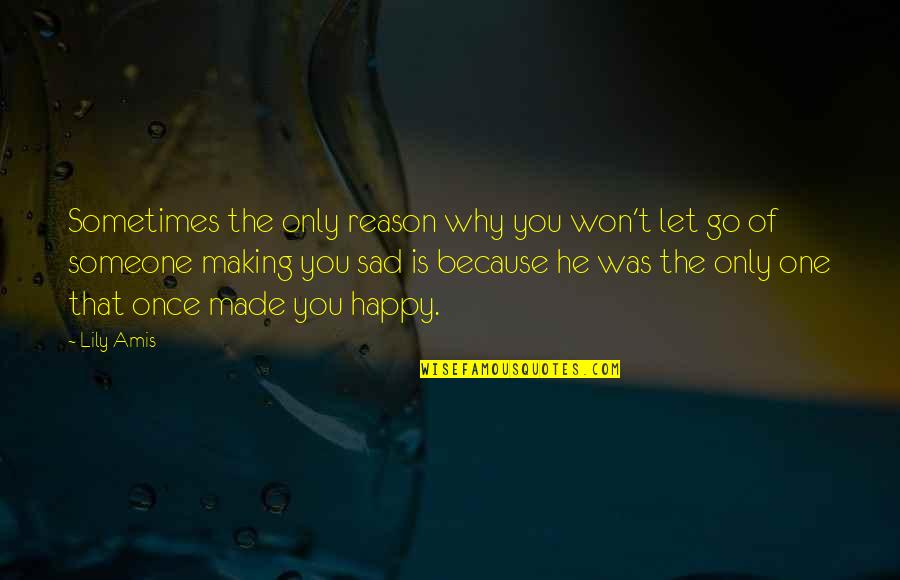 Sometimes the only reason why you
won't let go of someone making you
sad is because he was the only one
that once made you happy. —
Lily Amis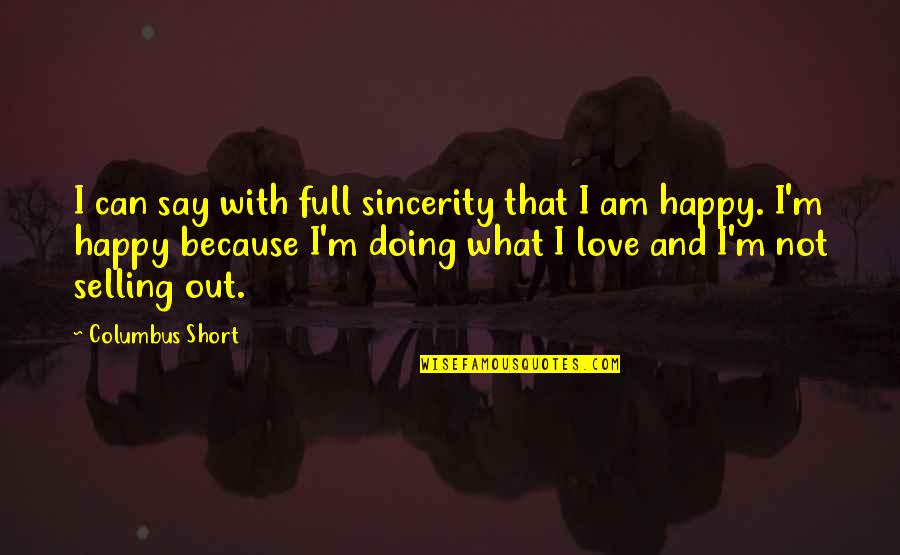 I can say with full sincerity that I am happy. I'm happy because I'm doing what I love and I'm not selling out. —
Columbus Short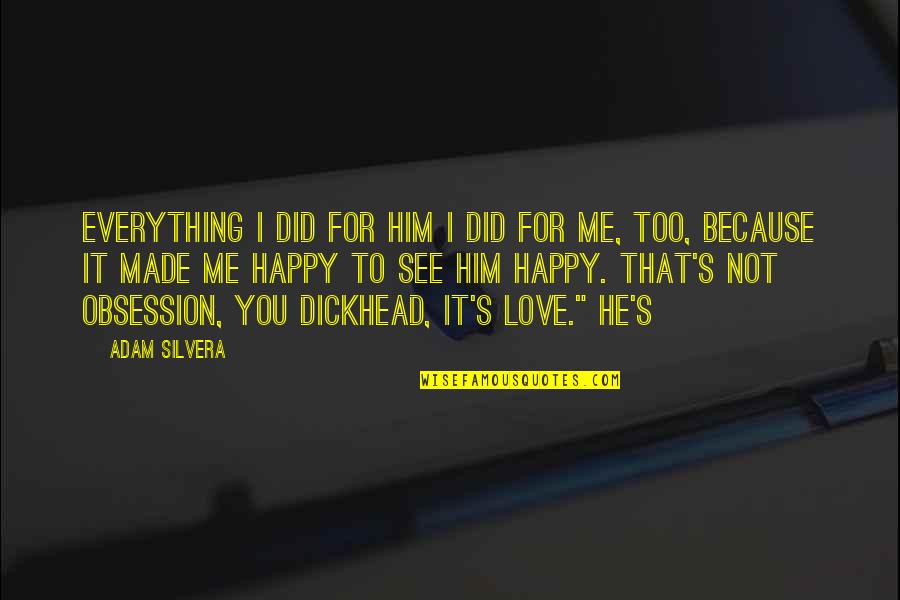 Everything I did for him I did for me, too, because it made me happy to see him happy. That's not obsession, you dickhead, it's love." He's —
Adam Silvera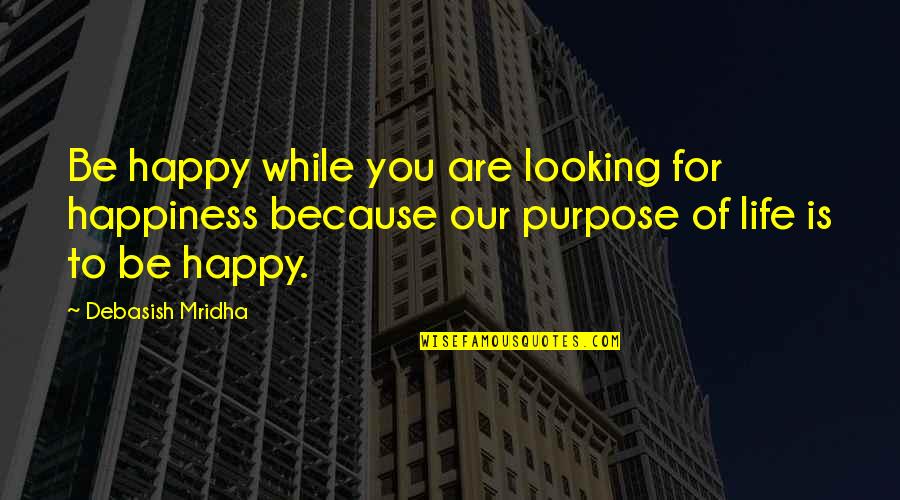 Be happy while you are looking for happiness because our purpose of life is to be happy. —
Debasish Mridha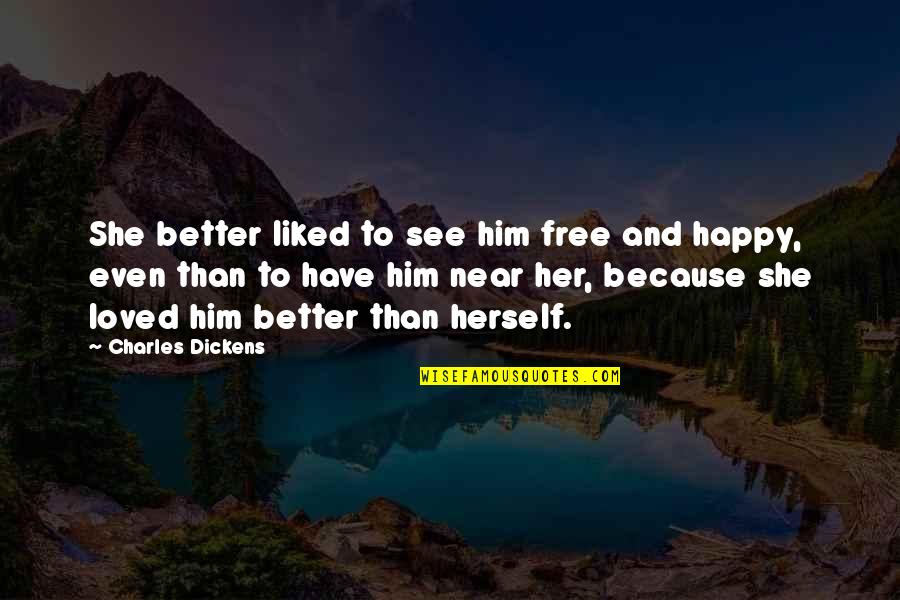 She better liked to see him free and happy, even than to have him near her, because she loved him better than herself. —
Charles Dickens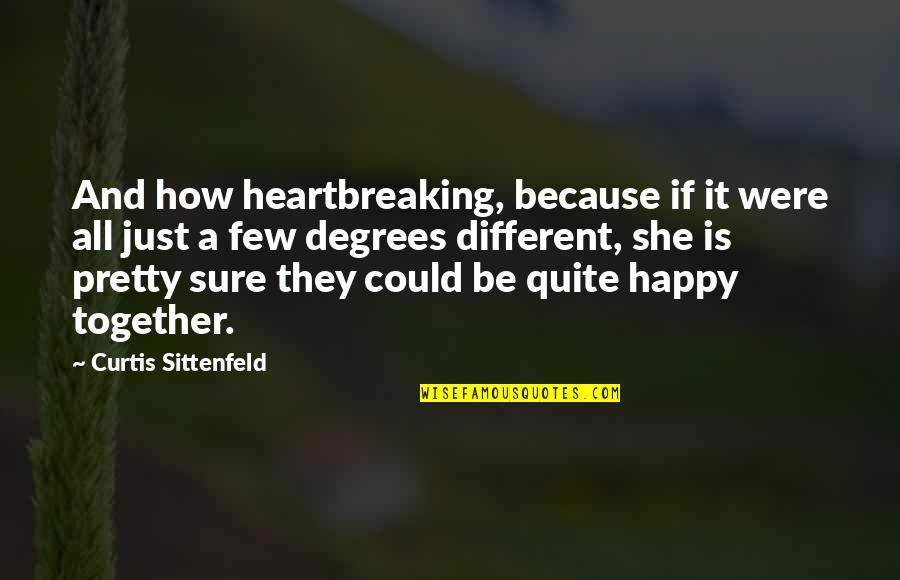 And how heartbreaking, because if it were all just a few degrees different, she is pretty sure they could be quite happy together. —
Curtis Sittenfeld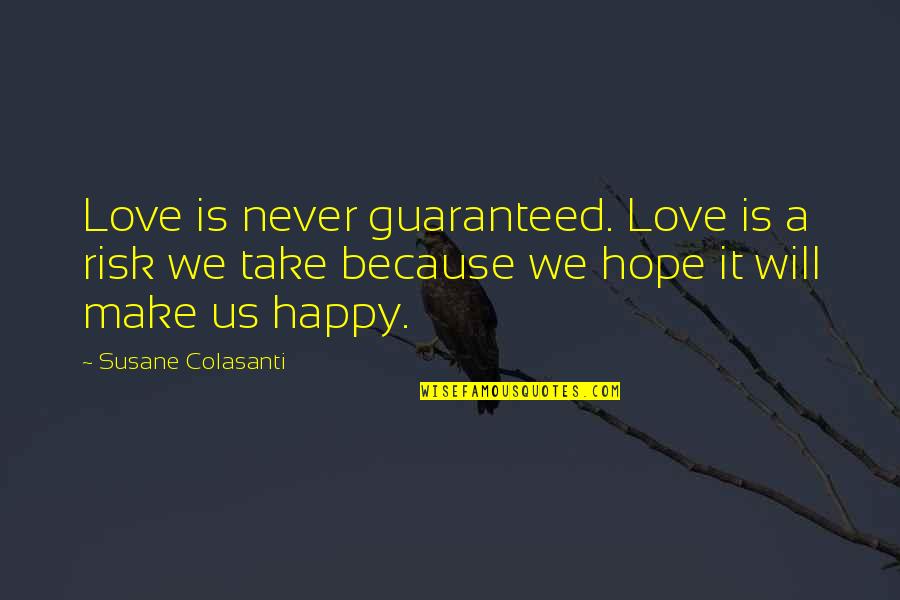 Love is never guaranteed. Love is a risk we take because we hope it will make us happy. —
Susane Colasanti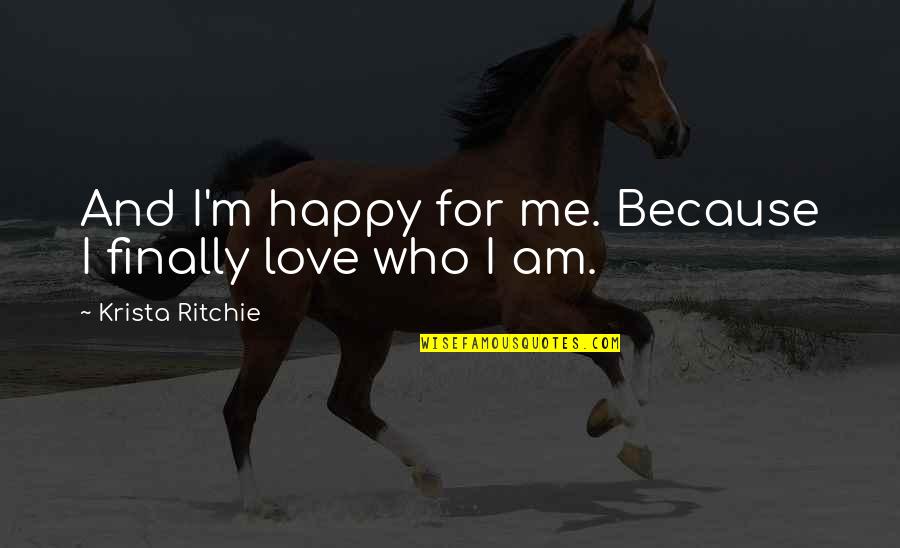 And I'm happy for me. Because I finally love who I am. —
Krista Ritchie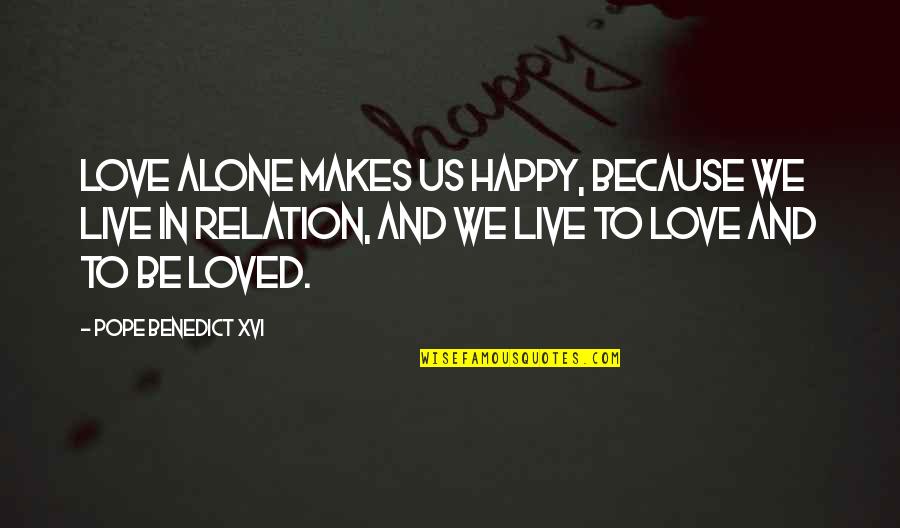 Love alone makes us happy, because we live in relation, and we live to love and to be loved. —
Pope Benedict XVI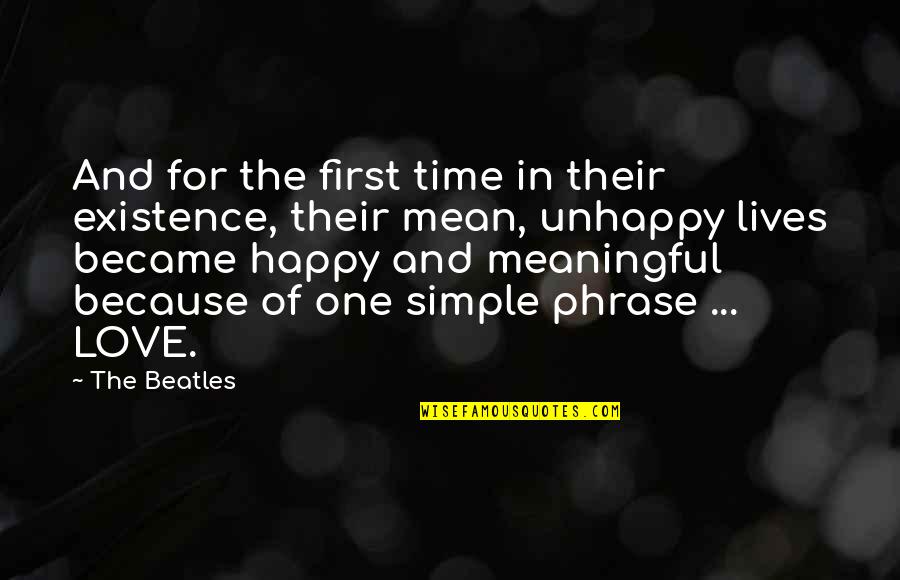 And for the first time in their existence, their mean, unhappy lives became happy and meaningful because of one simple phrase ... LOVE. —
The Beatles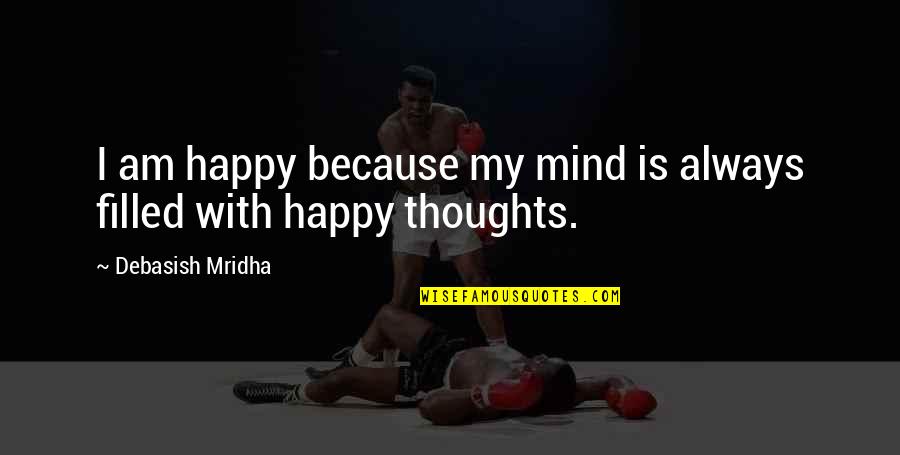 I am happy because my mind is always filled with happy thoughts. —
Debasish Mridha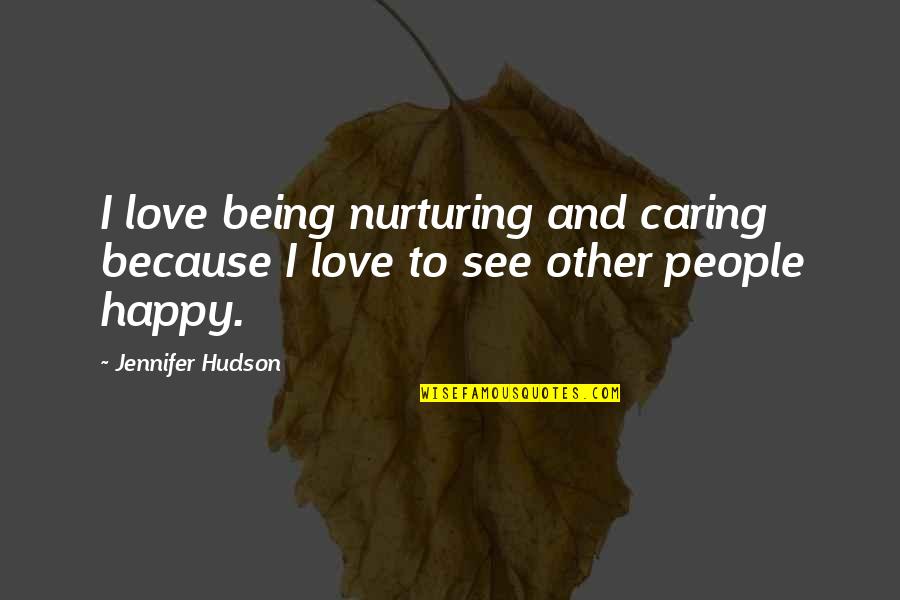 I love being nurturing and caring because I love to see other people happy. —
Jennifer Hudson