Happiness And Moving On Quotes
Collection of top 36 famous quotes about Happiness And Moving On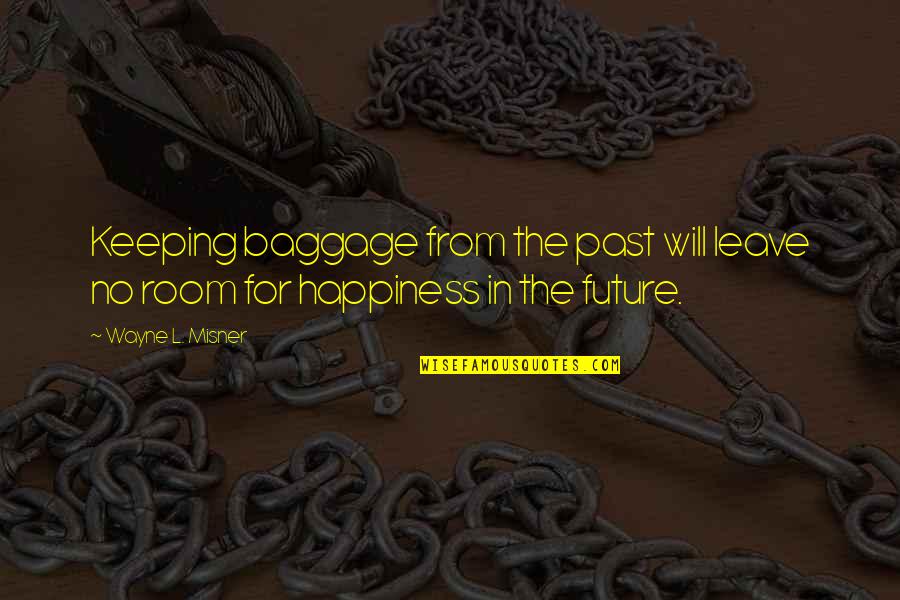 Keeping baggage from the past will leave no room for happiness in the future.
—
Wayne L. Misner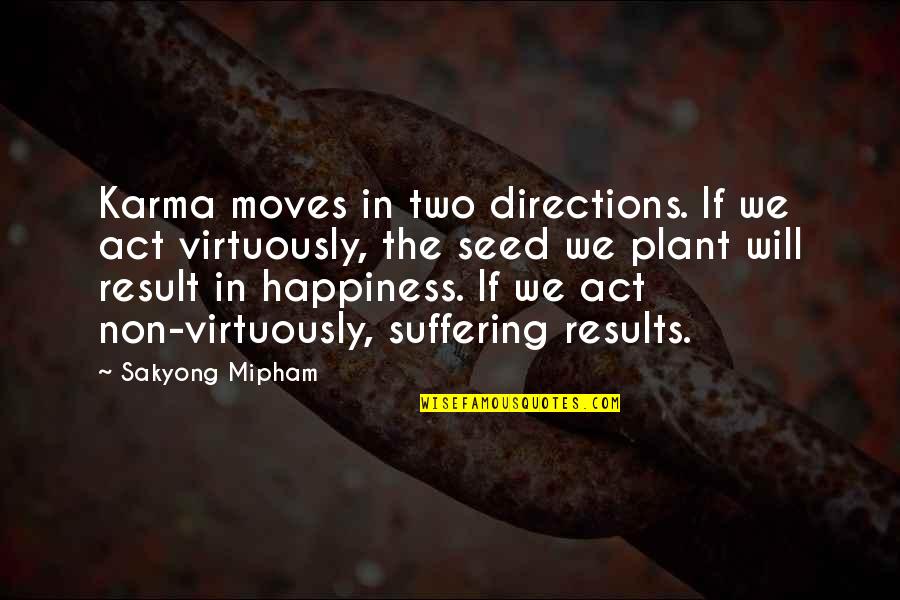 Karma moves in two directions. If we act virtuously, the seed we plant will result in happiness. If we act non-virtuously, suffering results.
—
Sakyong Mipham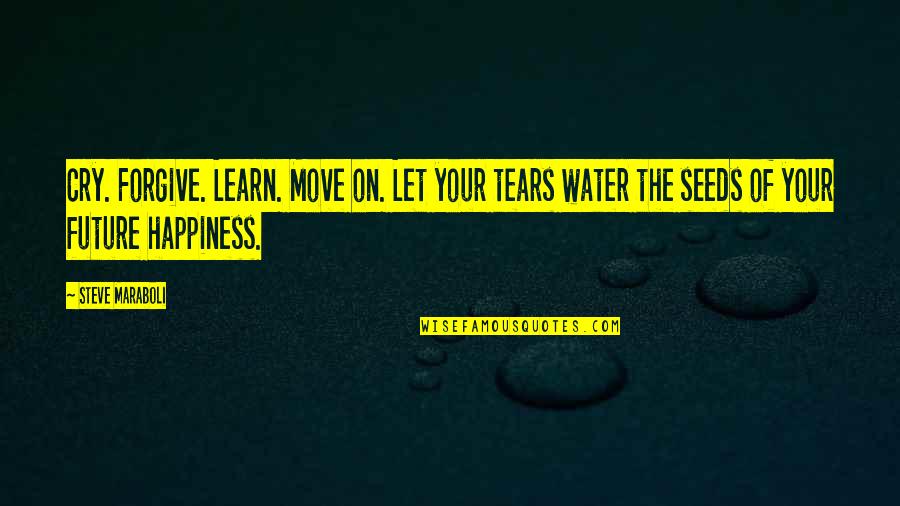 Cry. Forgive. Learn. Move on. Let your tears water the seeds of your future happiness.
—
Steve Maraboli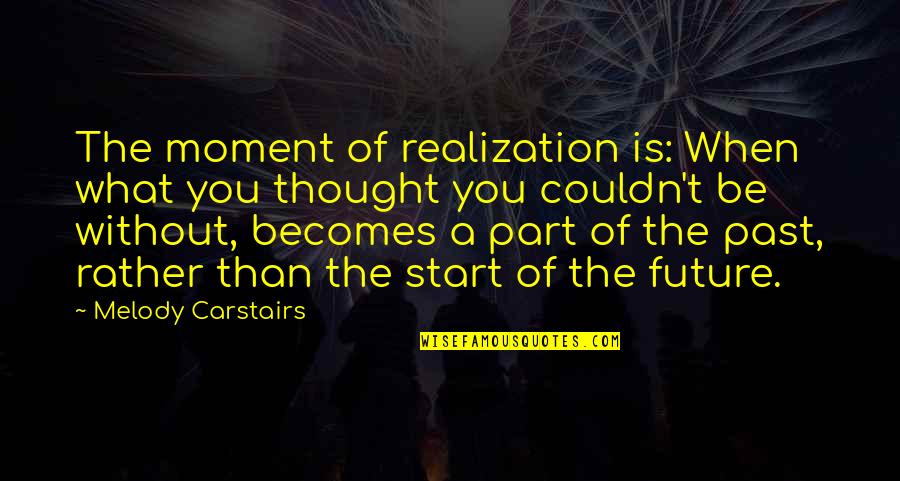 The moment of realization is: When what you thought you couldn't be without, becomes a part of the past, rather than the start of the future.
—
Melody Carstairs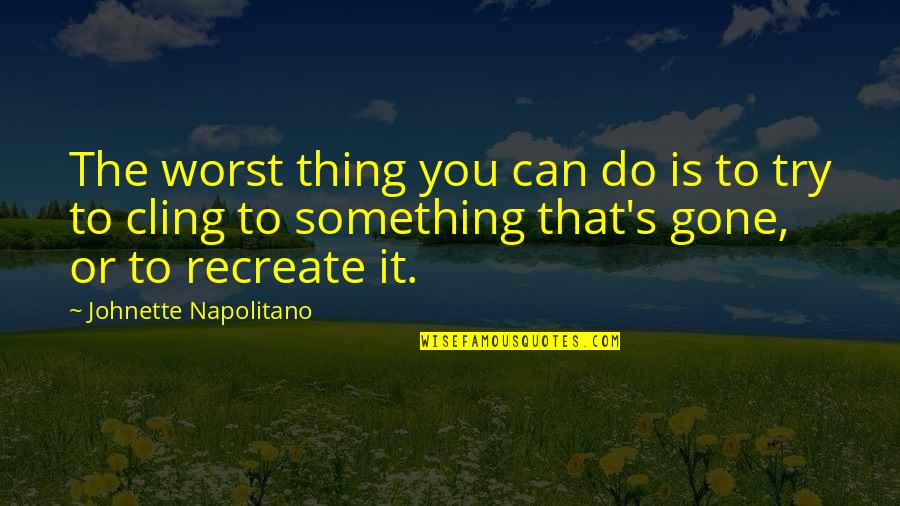 The worst thing you can do is to try to cling to something that's gone, or to recreate it.
—
Johnette Napolitano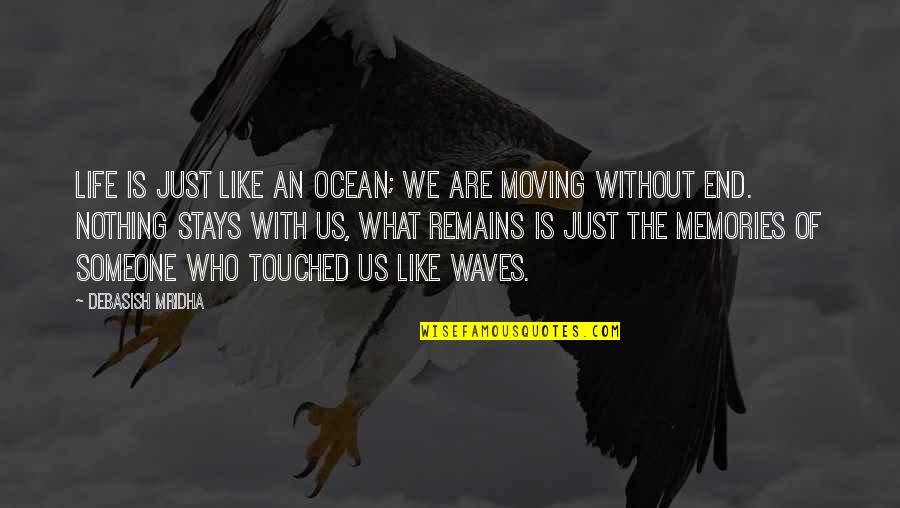 Life is just like an ocean; we are moving without end. Nothing stays with us, what remains is just the memories of someone who touched us like waves.
—
Debasish Mridha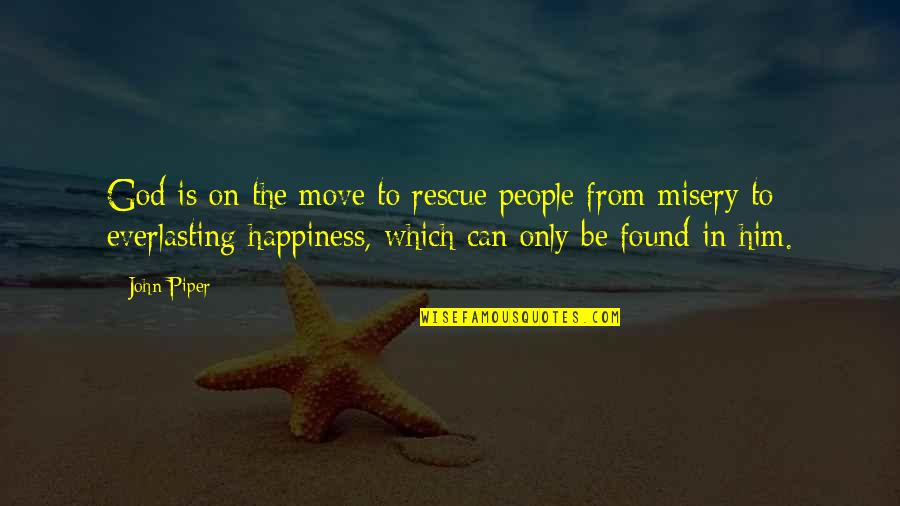 God is on the move to rescue people from misery to everlasting happiness, which can only be found in him.
—
John Piper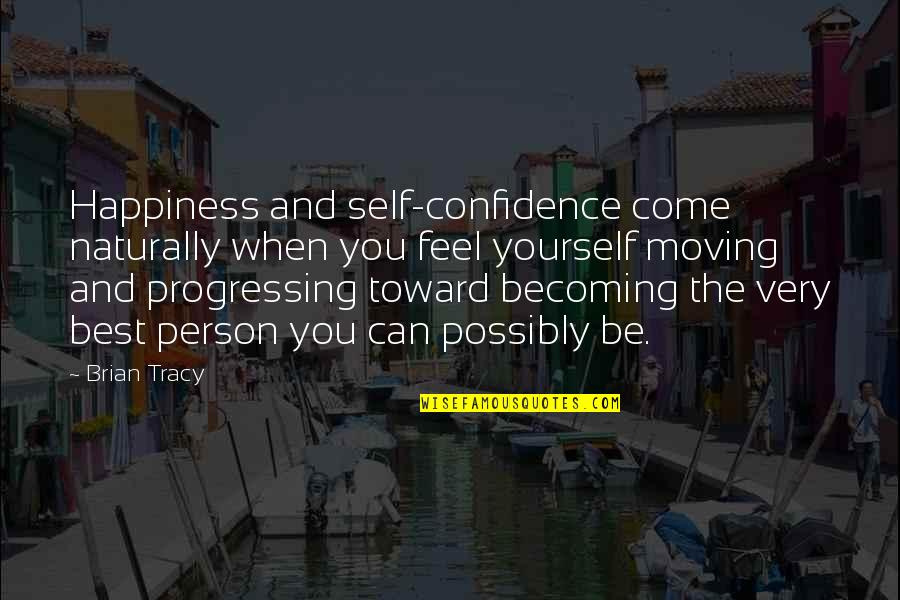 Happiness and self-confidence come naturally when you feel yourself moving and progressing toward becoming the very best person you can possibly be.
—
Brian Tracy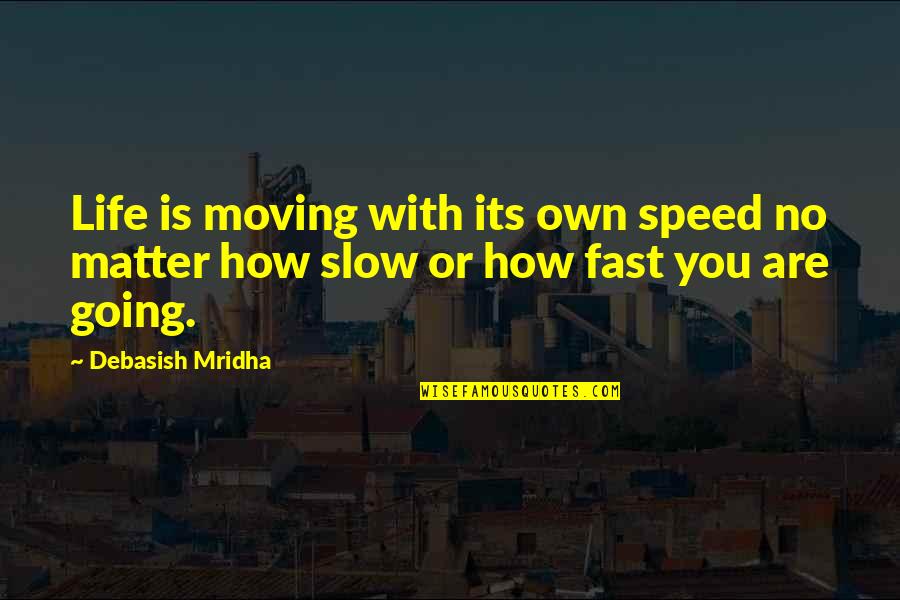 Life is moving with its own speed no matter how slow or how fast you are going.
—
Debasish Mridha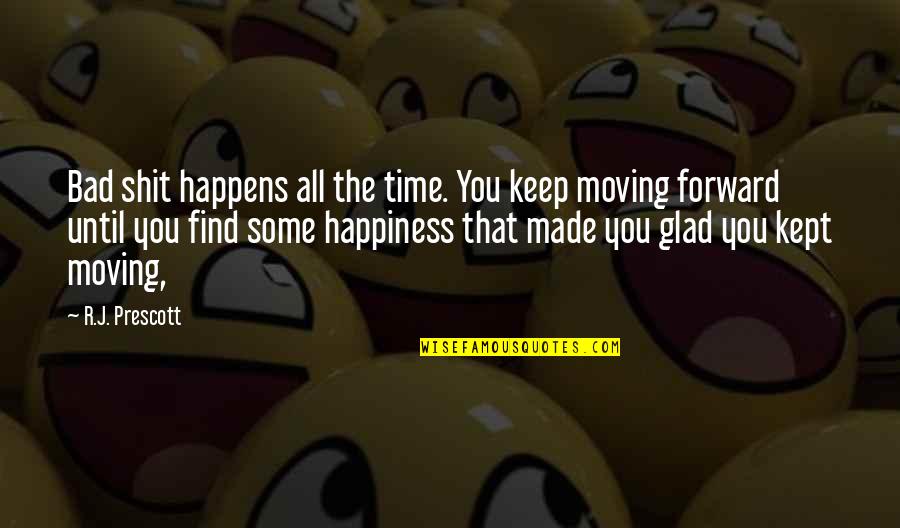 Bad shit happens all the time. You keep moving forward until you find some happiness that made you glad you kept moving,
—
R.J. Prescott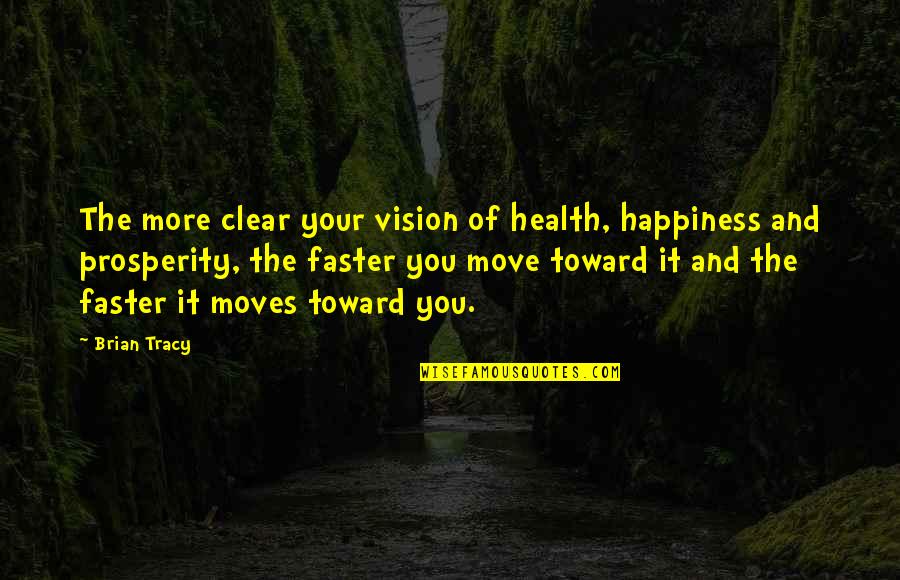 The more clear your vision of health, happiness and prosperity, the faster you move toward it and the faster it moves toward you. —
Brian Tracy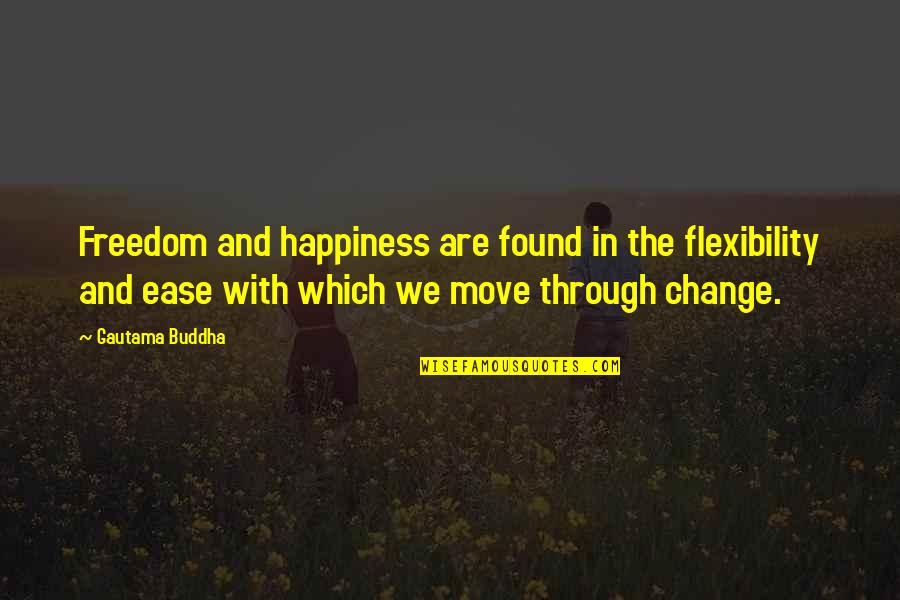 Freedom and happiness are found in the flexibility and ease with which we move through change. —
Gautama Buddha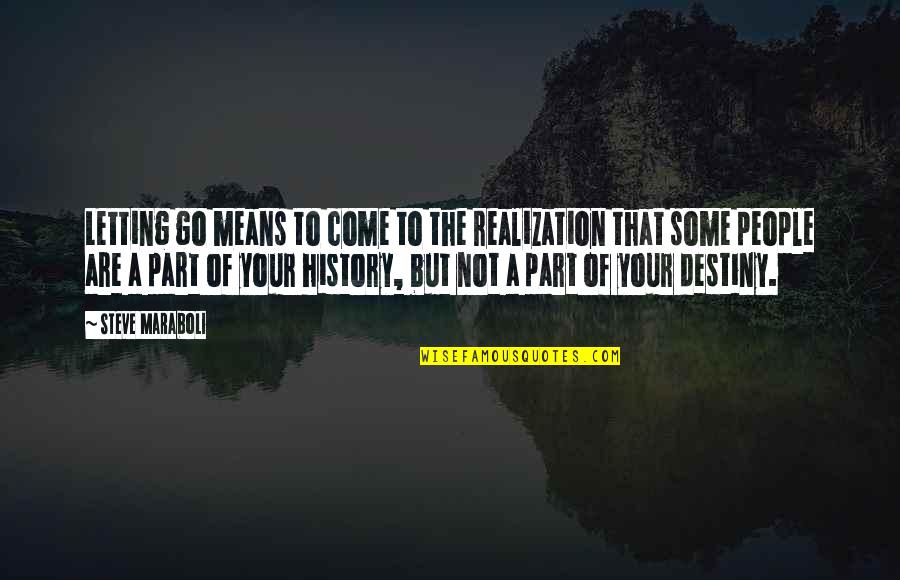 Letting go means to come to the realization that some people are a part of your history, but not a part of your destiny. —
Steve Maraboli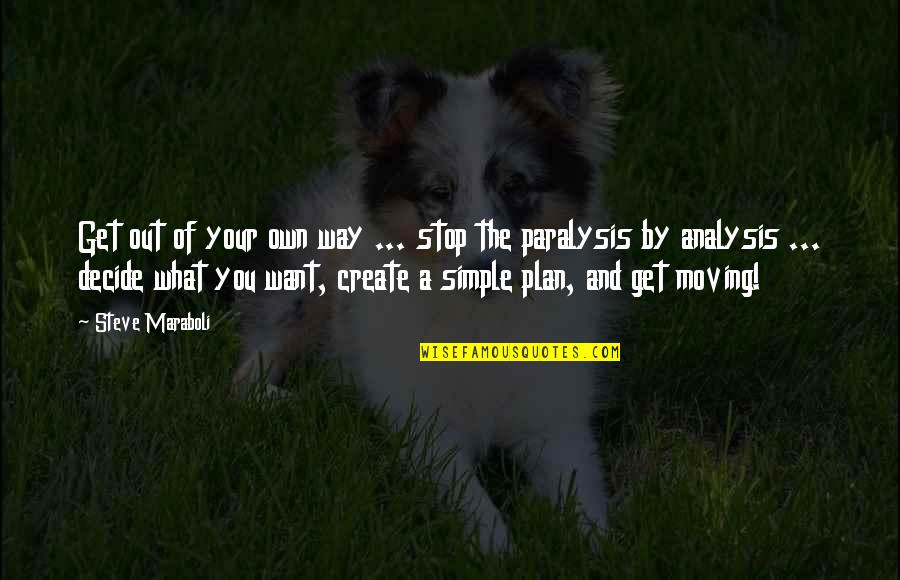 Get out of your own way ... stop the paralysis by analysis ... decide what you want, create a simple plan, and get moving! —
Steve Maraboli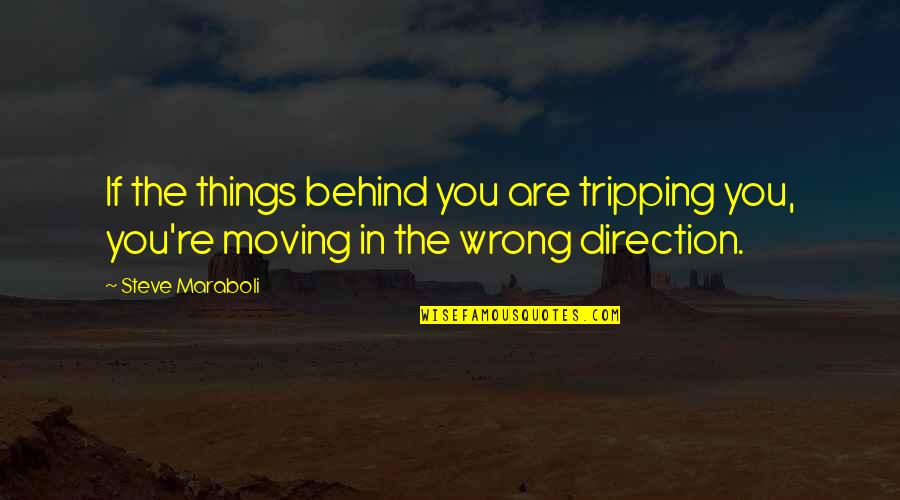 If the things behind you are tripping you, you're moving in the wrong direction. —
Steve Maraboli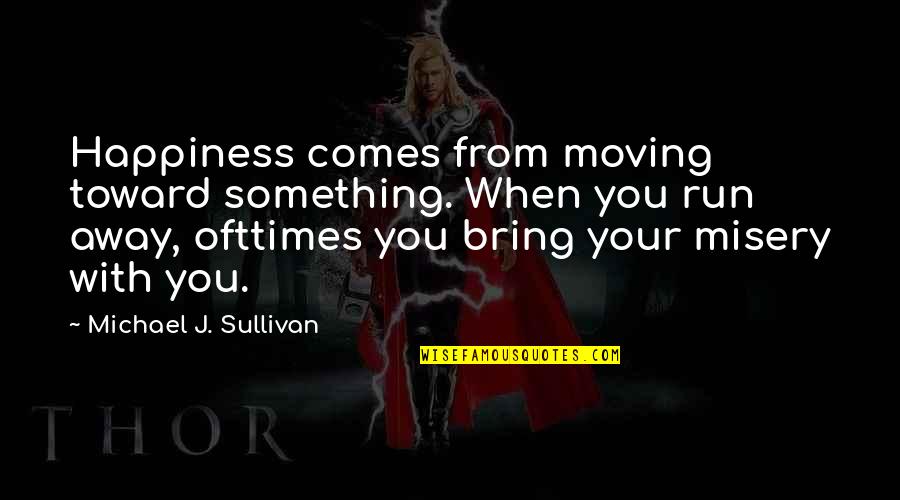 Happiness comes from moving toward something. When you run away, ofttimes you bring your misery with you. —
Michael J. Sullivan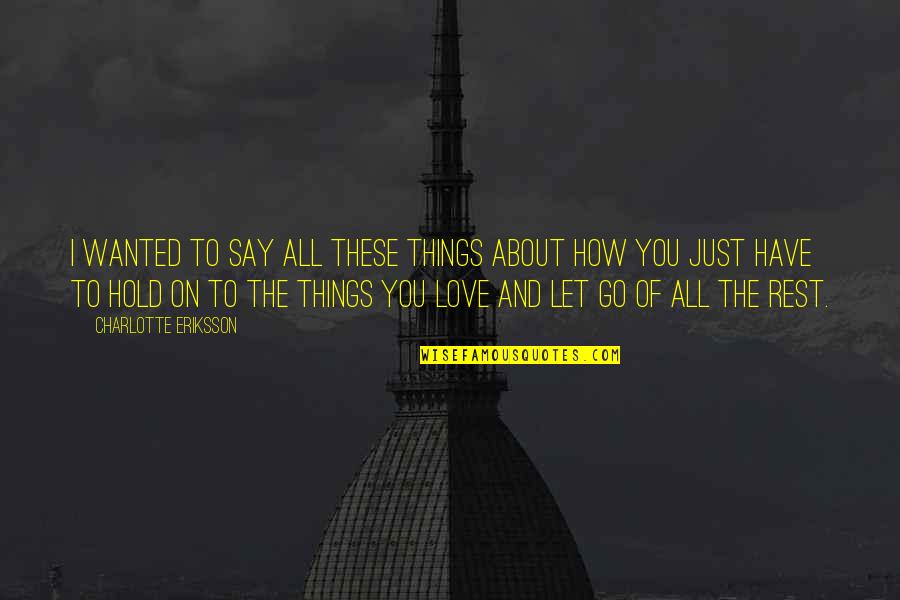 I wanted to say all these things about how you just have to hold on to the things you love and let go of all the rest. —
Charlotte Eriksson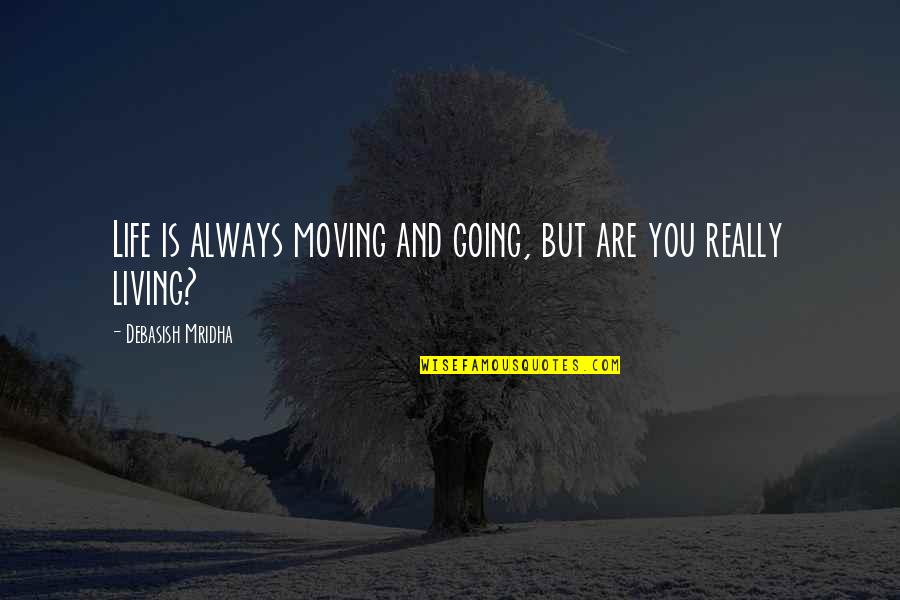 Life is always moving and going, but are you really living? —
Debasish Mridha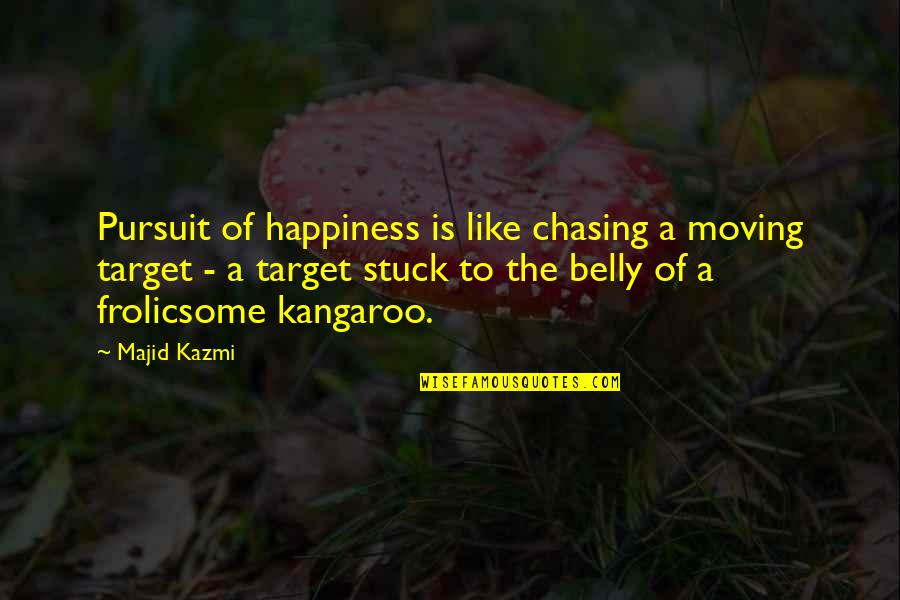 Pursuit of happiness is like chasing a moving target - a target stuck to the belly of a frolicsome kangaroo. —
Majid Kazmi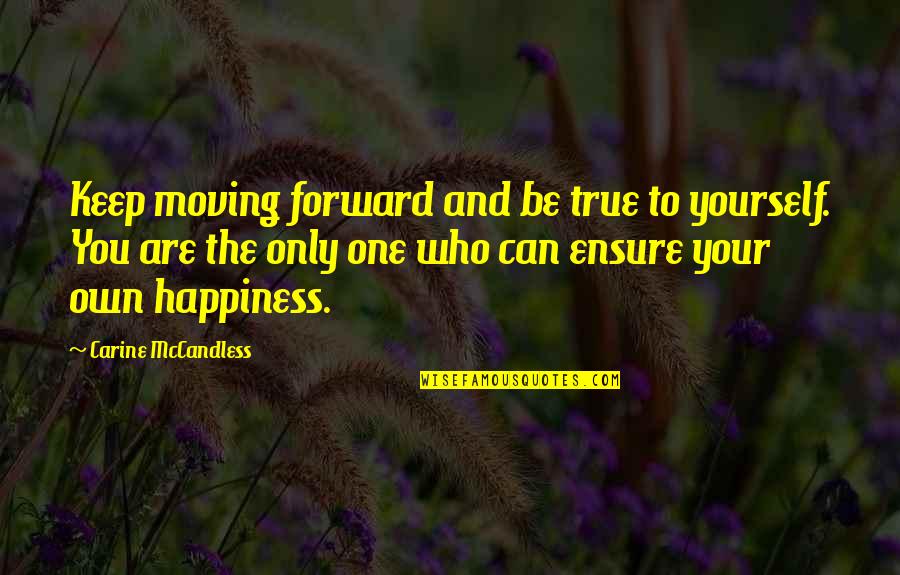 Keep moving forward and be true to yourself. You are the only one who can ensure your own happiness. —
Carine McCandless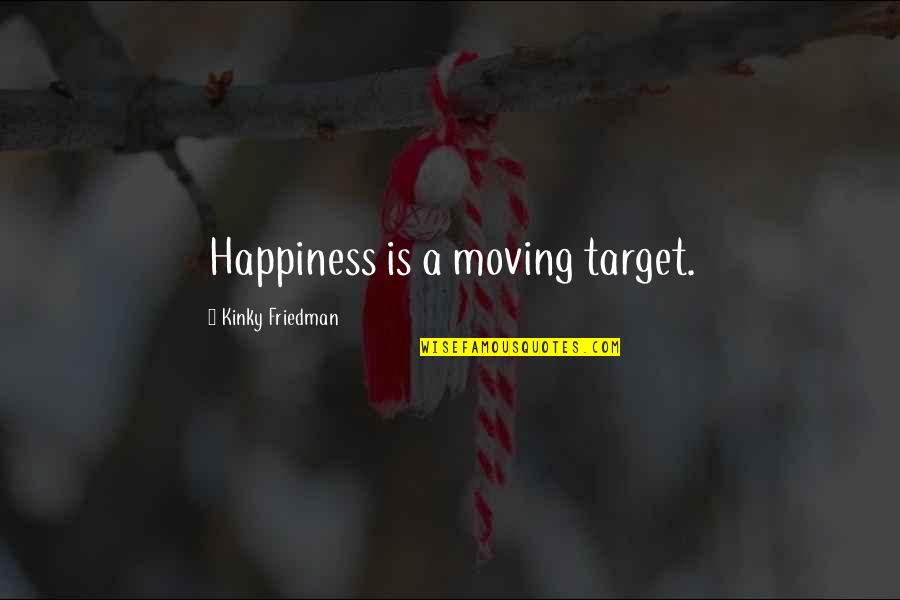 Happiness is a moving target. —
Kinky Friedman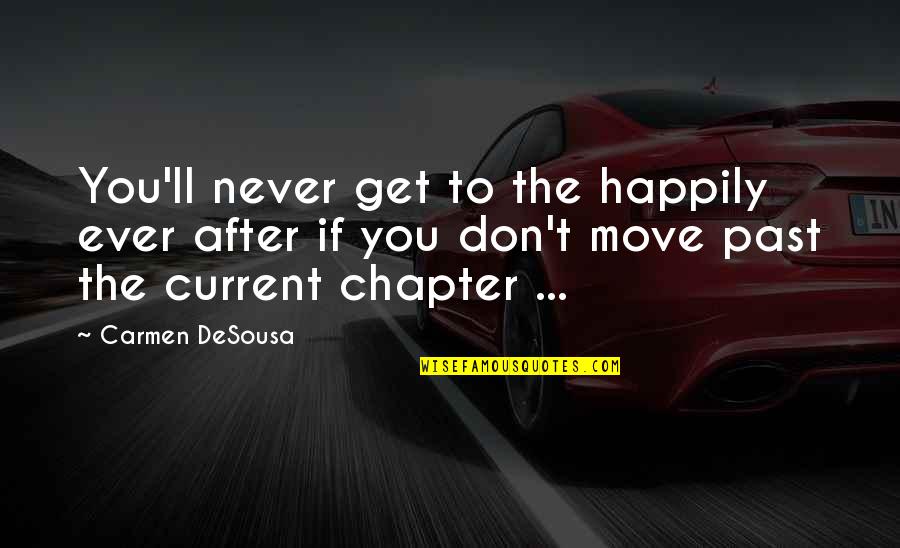 You'll never get to the happily ever after if you don't move past the current chapter ... —
Carmen DeSousa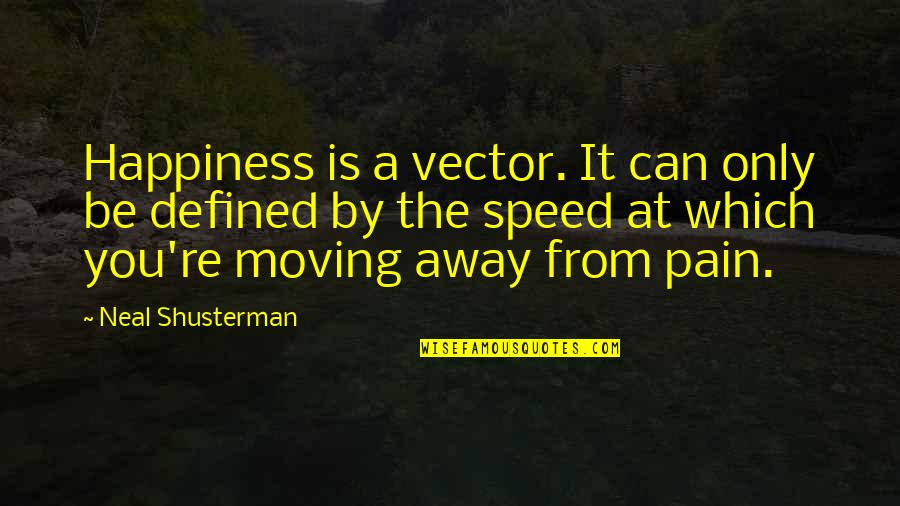 Happiness is a vector. It can only be defined by the speed at which you're moving away from pain. —
Neal Shusterman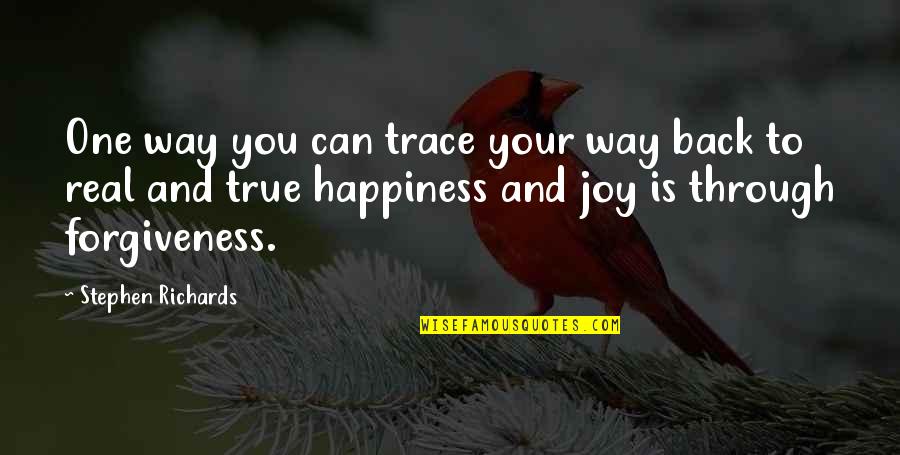 One way you can trace your way back to real and true happiness and joy is through forgiveness. —
Stephen Richards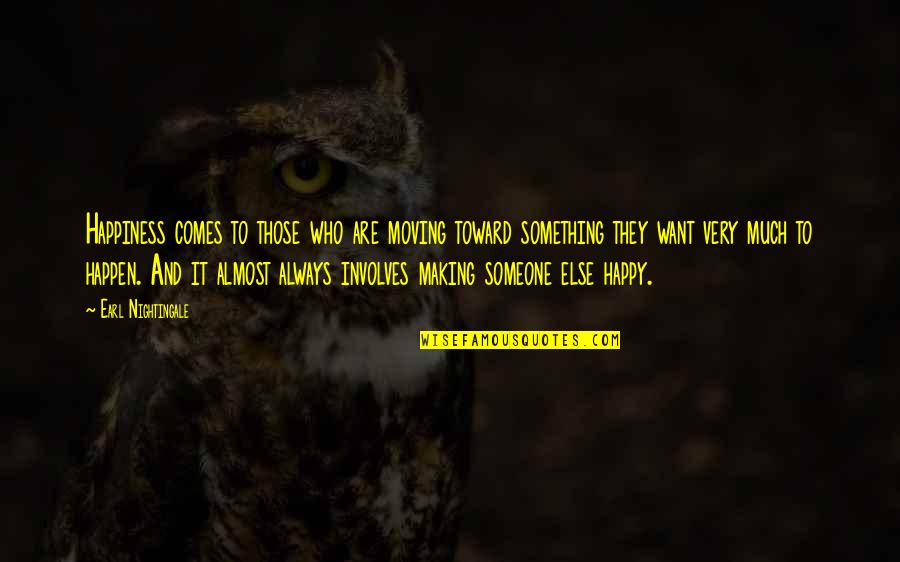 Happiness comes to those who are moving toward something they want very much to happen. And it almost always involves making someone else happy. —
Earl Nightingale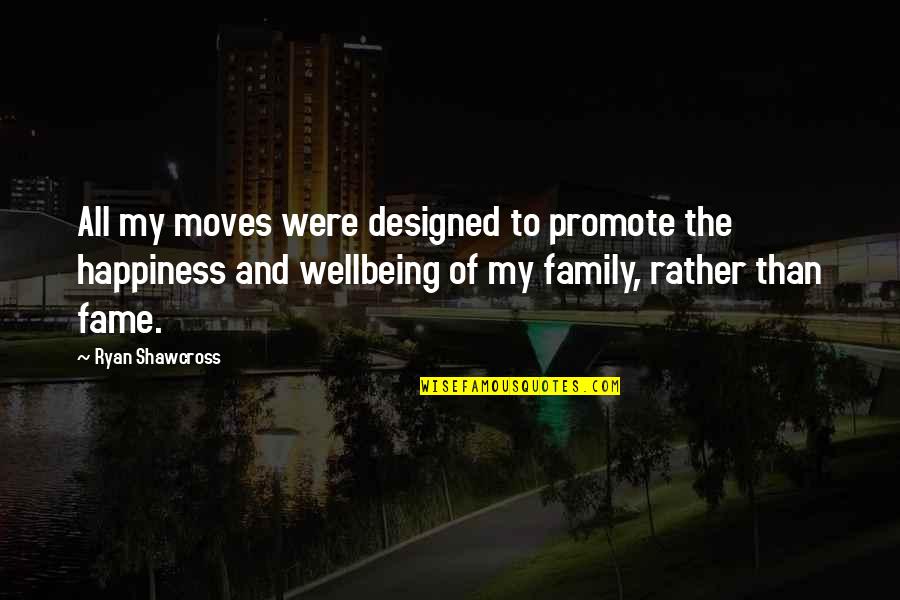 All my moves were designed to promote the happiness and wellbeing of my family, rather than fame. —
Ryan Shawcross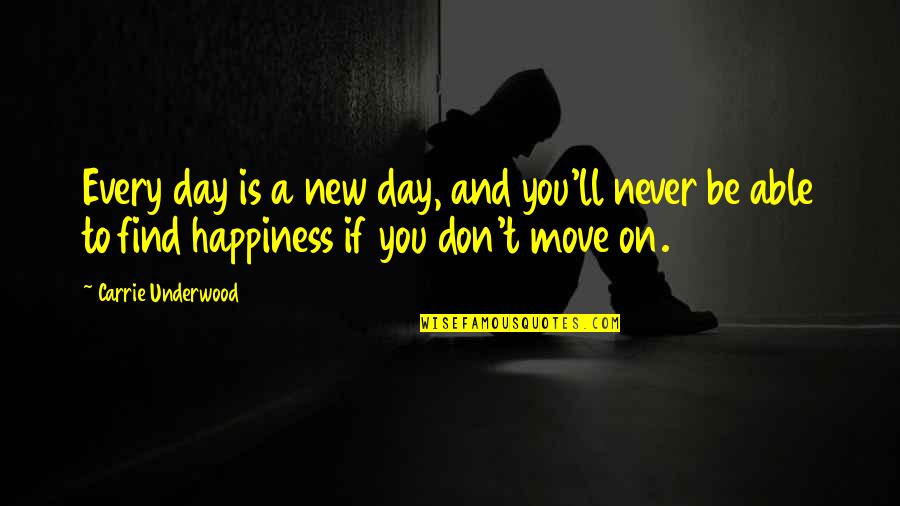 Every day is a new day, and you'll never be able to find happiness if you don't move on. —
Carrie Underwood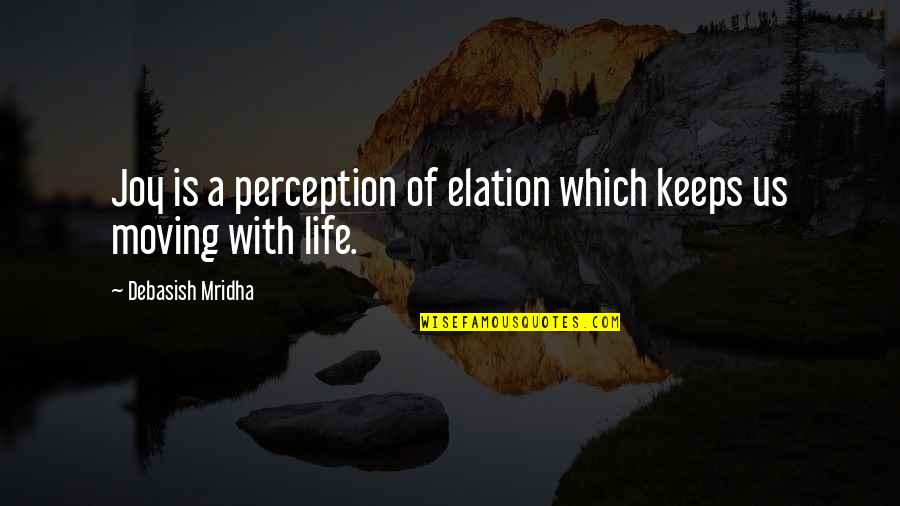 Joy is a perception of elation which keeps us moving with life. —
Debasish Mridha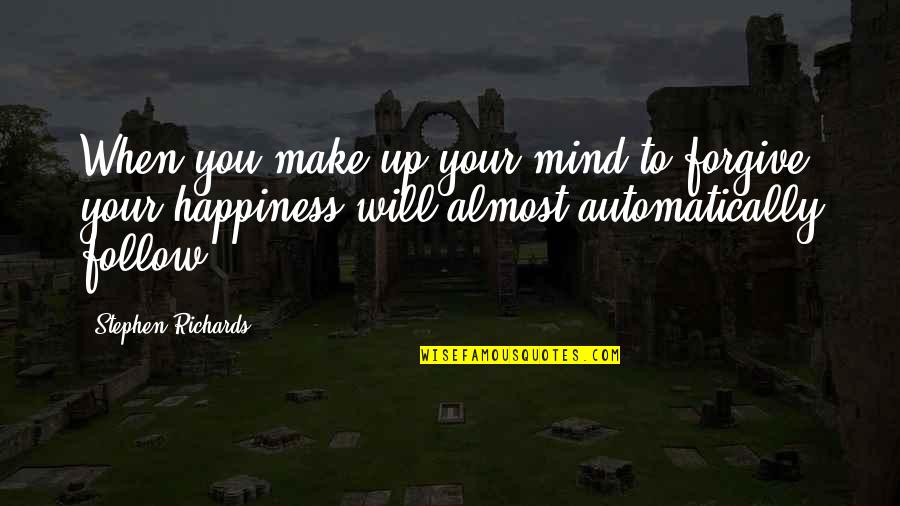 When you make up your mind to forgive, your happiness will almost automatically follow. —
Stephen Richards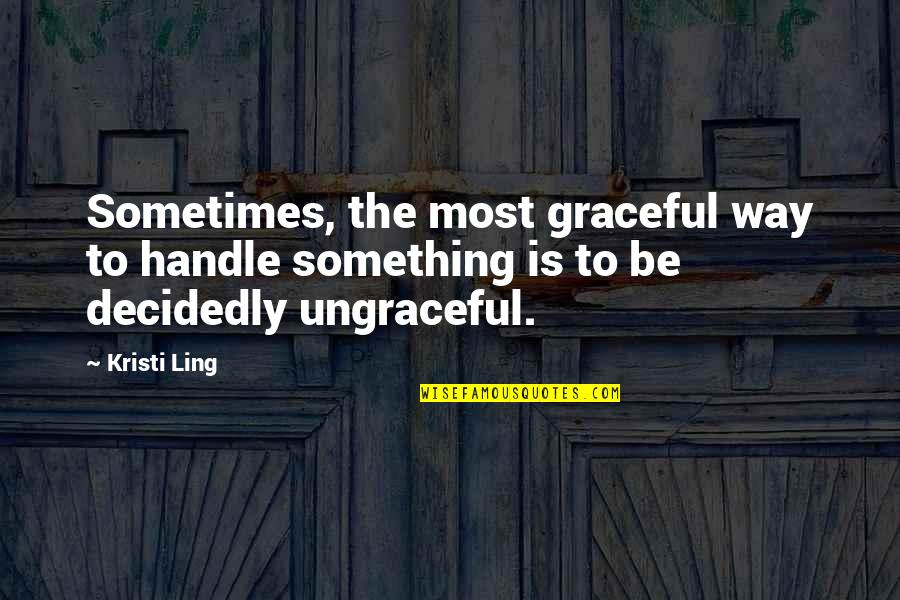 Sometimes, the most graceful way to handle something is to be decidedly ungraceful. —
Kristi Ling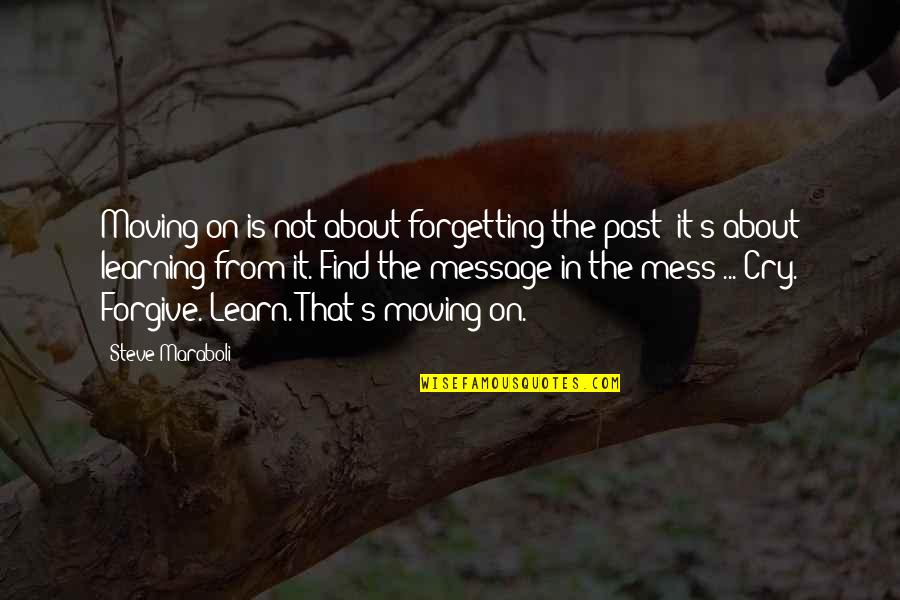 Moving on is not about forgetting the past; it's about learning from it. Find the message in the mess ... Cry. Forgive. Learn. That's moving on. —
Steve Maraboli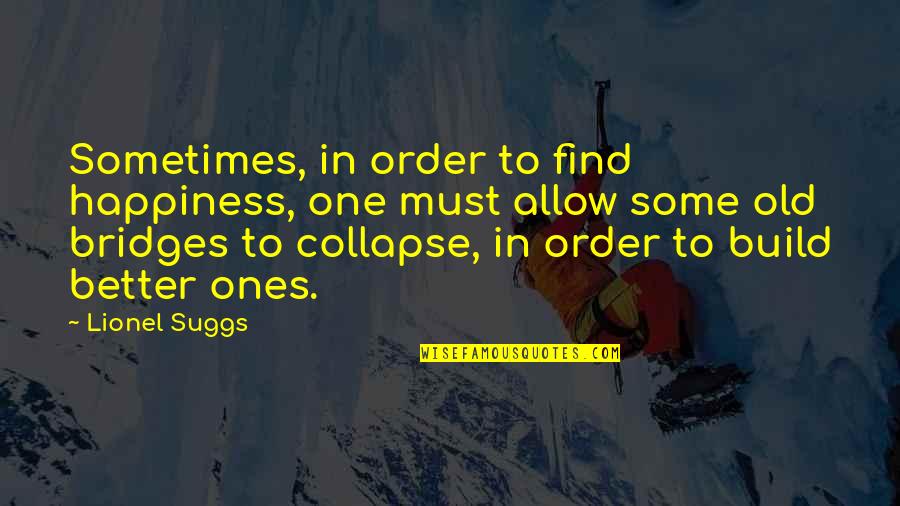 Sometimes, in order to find happiness, one must allow some old bridges to collapse, in order to build better ones. —
Lionel Suggs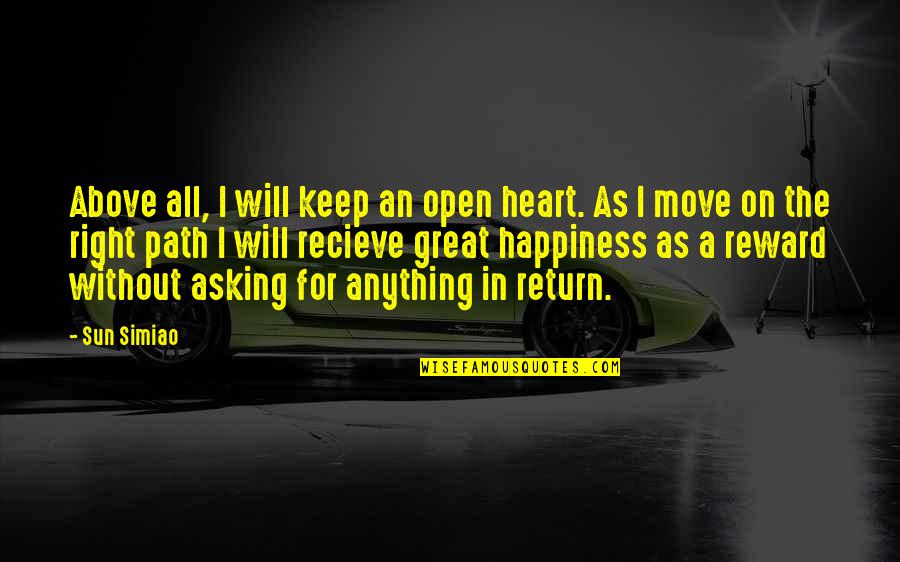 Above all, I will keep an open heart. As I move on the right path I will recieve great happiness as a reward without asking for anything in return. —
Sun Simiao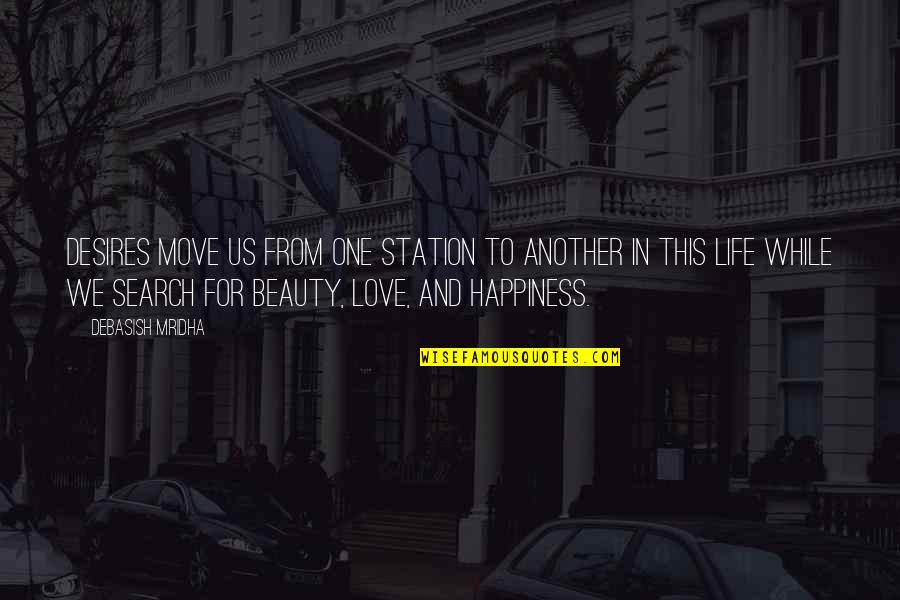 Desires move us from one station to another in this life while we search for beauty, love, and happiness. —
Debasish Mridha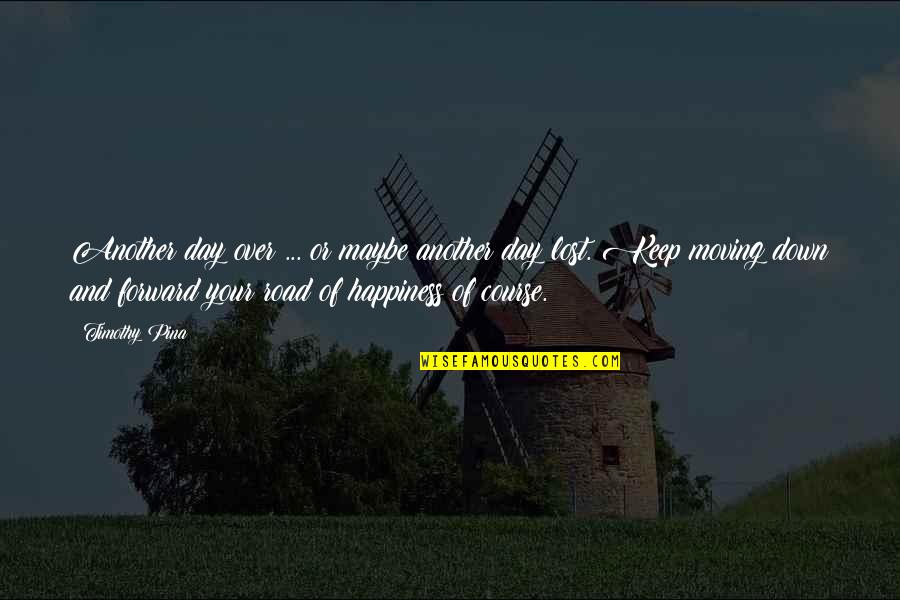 Another day over ... or maybe another day lost. Keep moving down and forward your road of happiness of course. —
Timothy Pina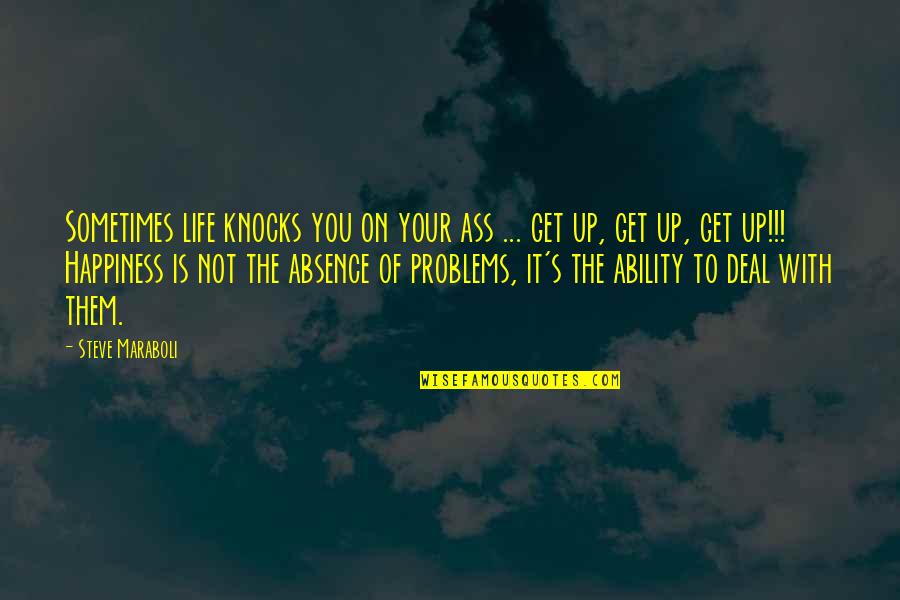 Sometimes life knocks you on your ass ... get up, get up, get up!!! Happiness is not the absence of problems, it's the ability to deal with them. —
Steve Maraboli