Gun To The Head Quotes
Collection of top 44 famous quotes about Gun To The Head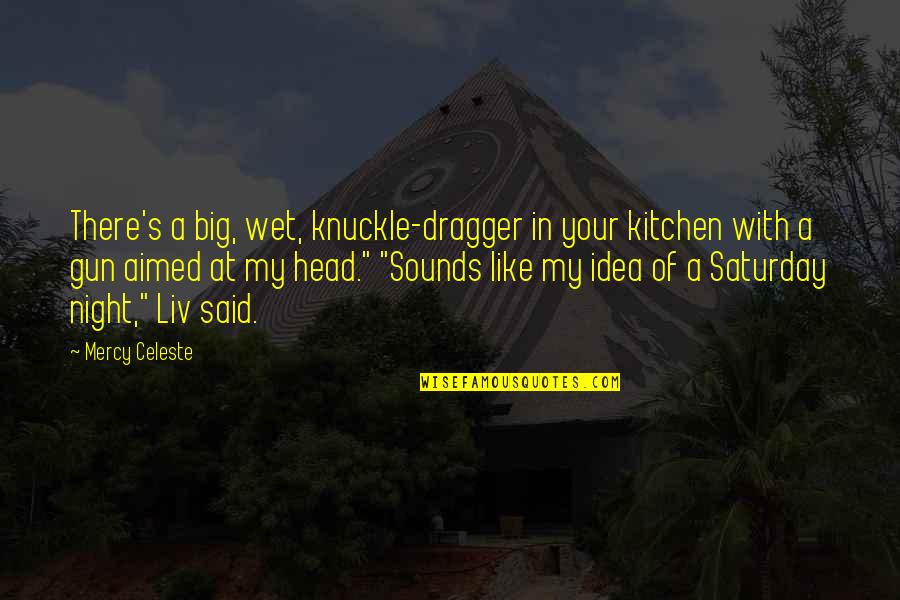 There's a big, wet, knuckle-dragger in your kitchen with a gun aimed at my head." "Sounds like my idea of a Saturday night," Liv said.
—
Mercy Celeste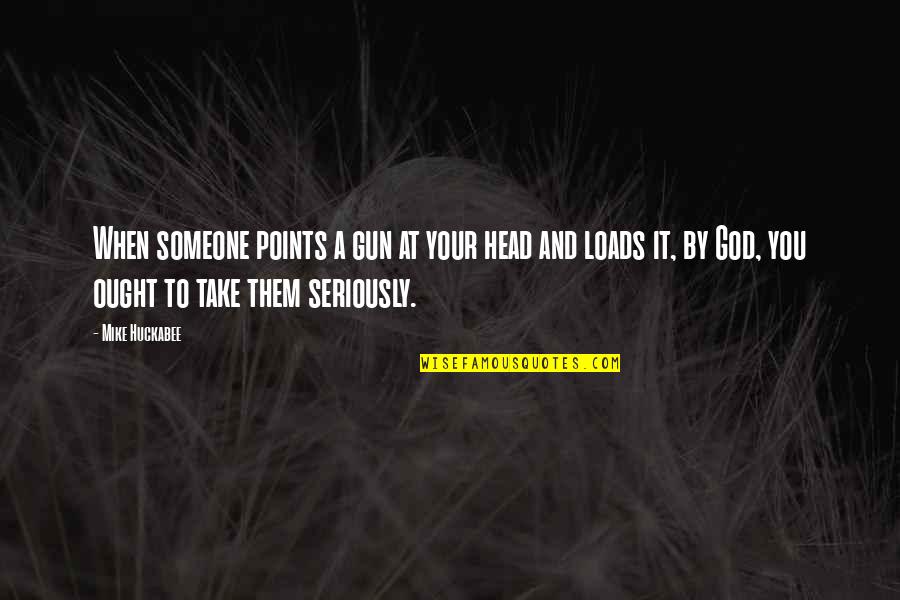 When someone points a gun at your head and loads it, by God, you ought to take them seriously.
—
Mike Huckabee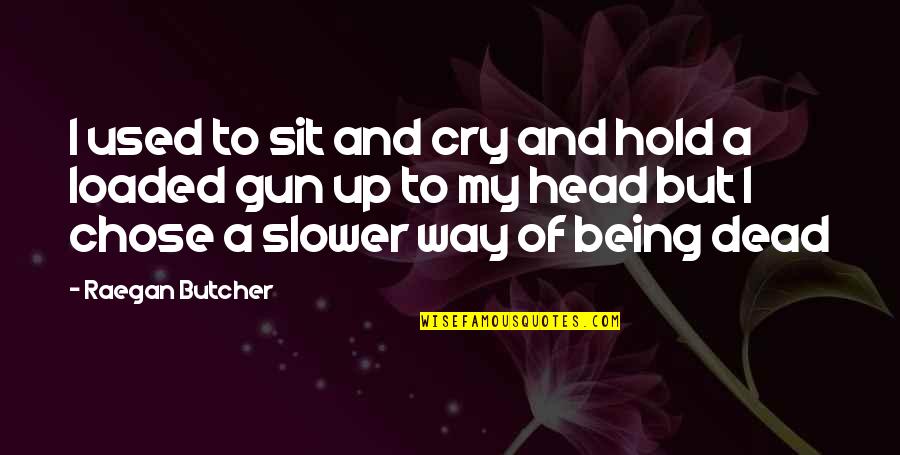 I used to sit and cry and hold a loaded gun up to my head but I chose a slower way of being dead
—
Raegan Butcher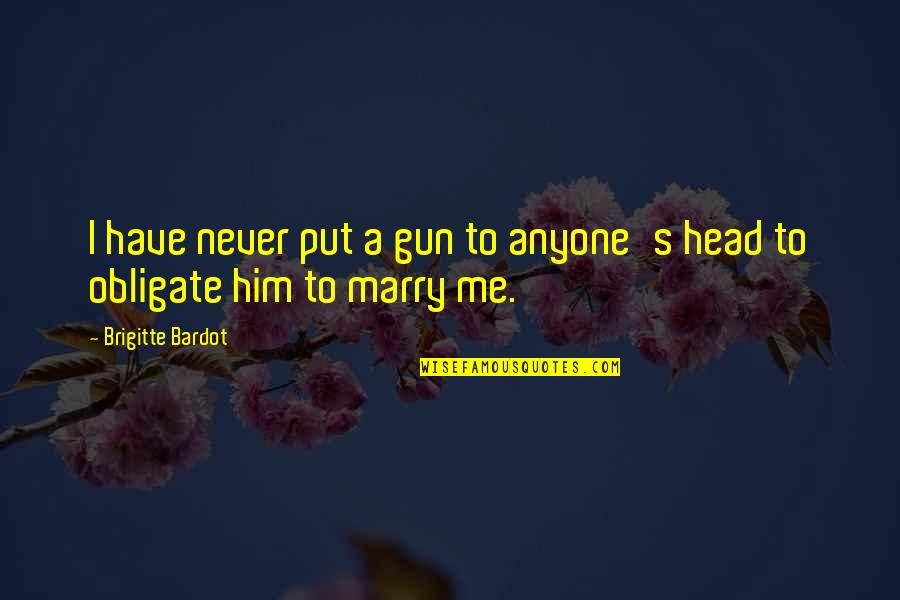 I have never put a gun to anyone's head to obligate him to marry me.
—
Brigitte Bardot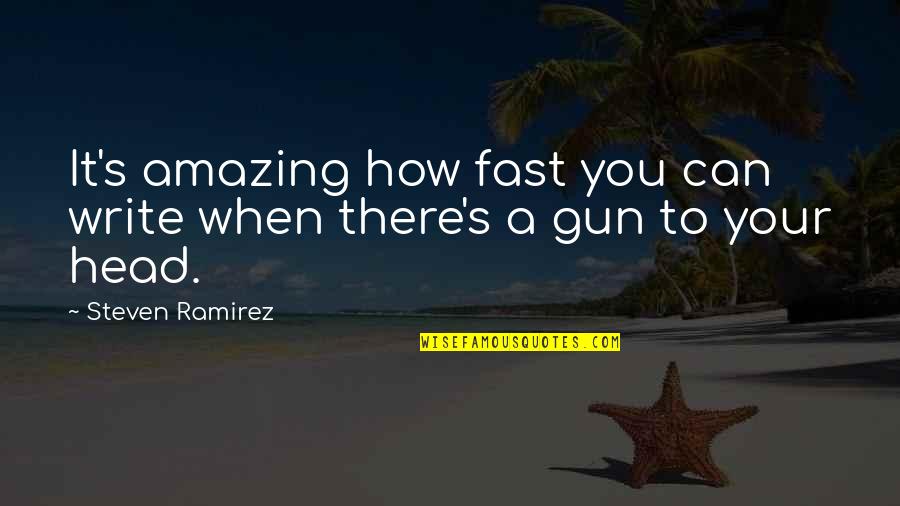 It's amazing how fast you can write when there's a gun to your head.
—
Steven Ramirez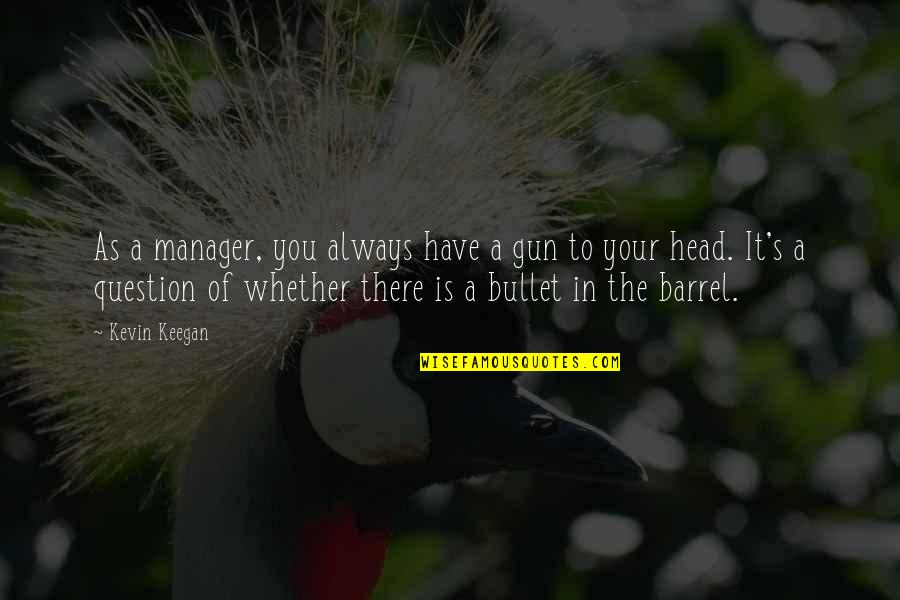 As a manager, you always have a gun to your head. It's a question of whether there is a bullet in the barrel.
—
Kevin Keegan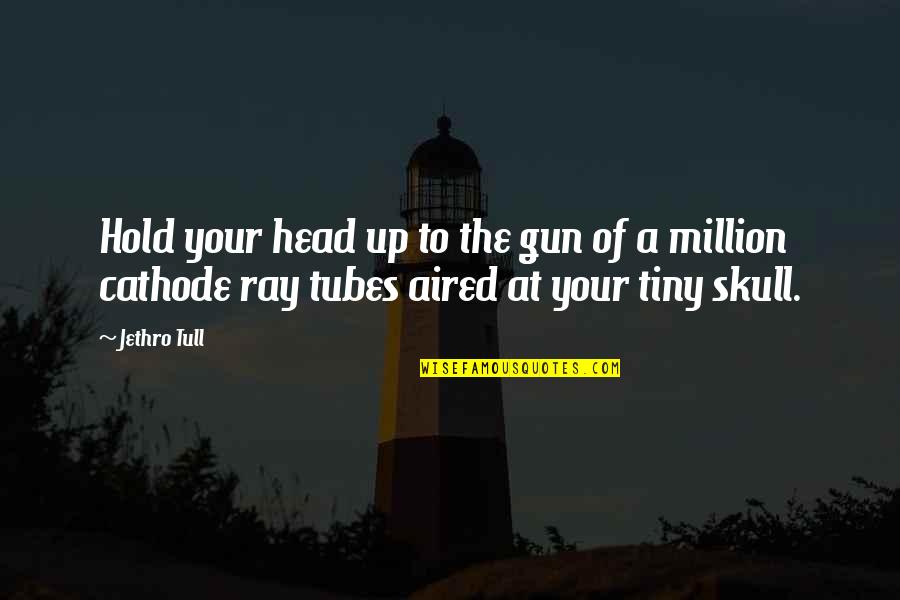 Hold your head up to the gun of a million cathode ray tubes aired at your tiny skull.
—
Jethro Tull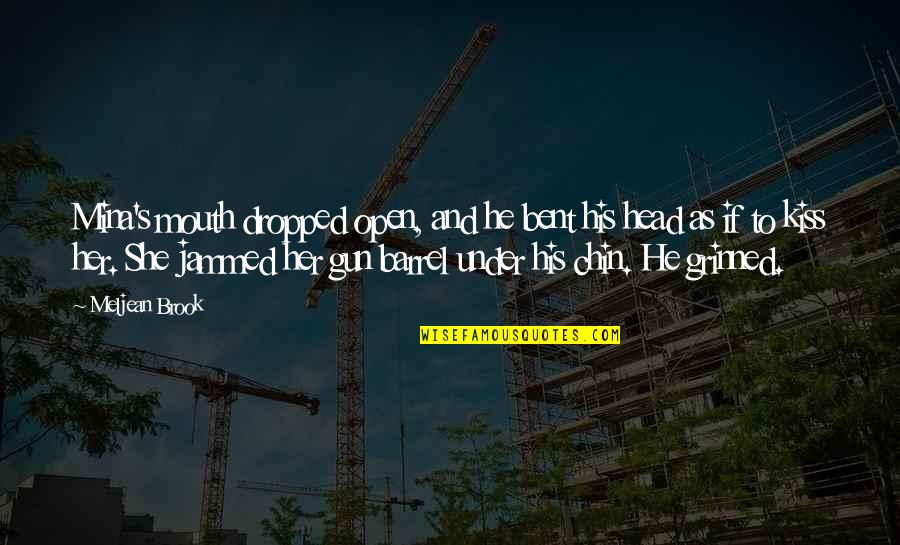 Mina's mouth dropped open, and he bent his head as if to kiss her. She jammed her gun barrel under his chin. He grinned. —
Meljean Brook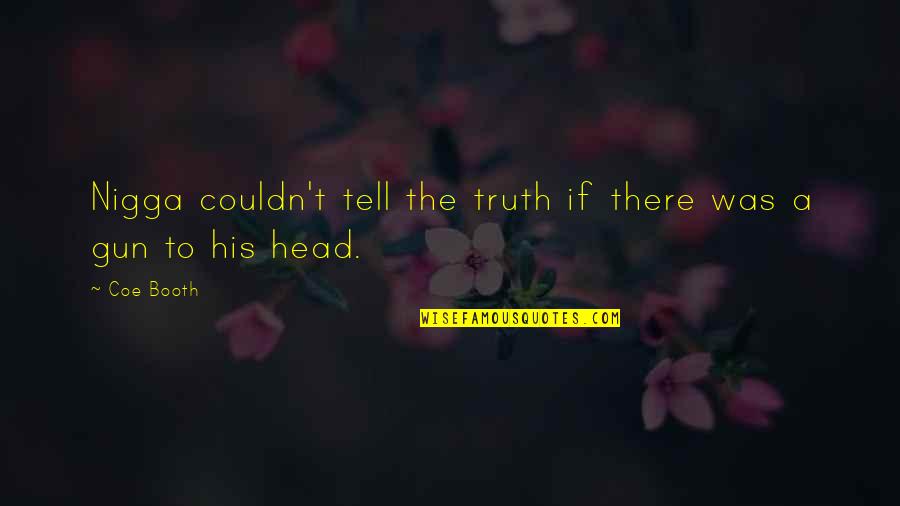 Nigga couldn't tell the truth if there was a gun to his head. —
Coe Booth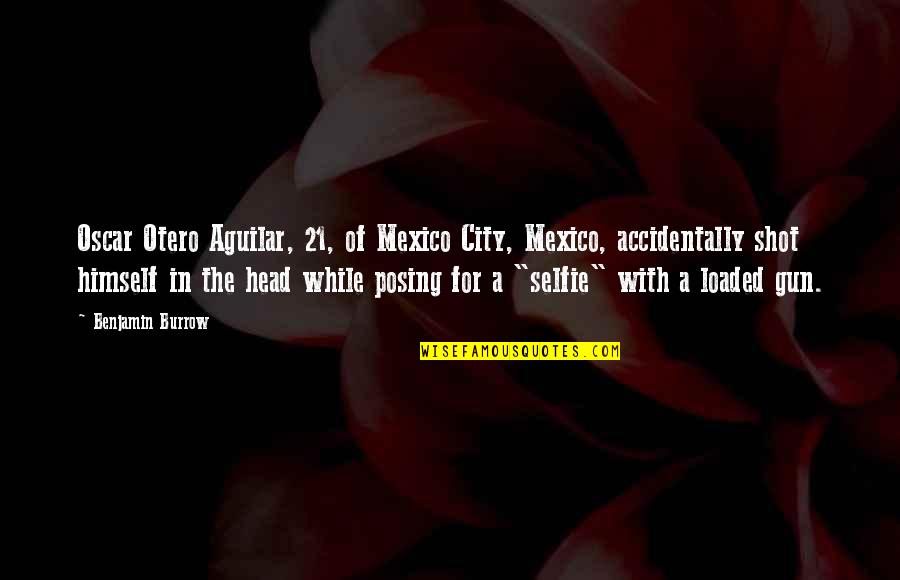 Oscar Otero Aguilar, 21, of Mexico City, Mexico, accidentally shot himself in the head while posing for a "selfie" with a loaded gun. —
Benjamin Burrow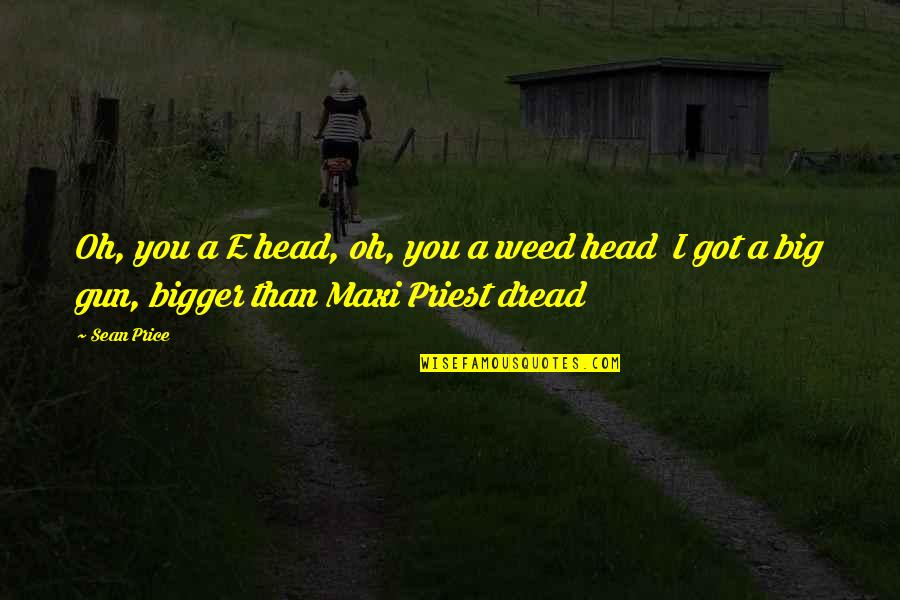 Oh, you a E head, oh, you a weed head
I got a big gun, bigger than Maxi Priest dread —
Sean Price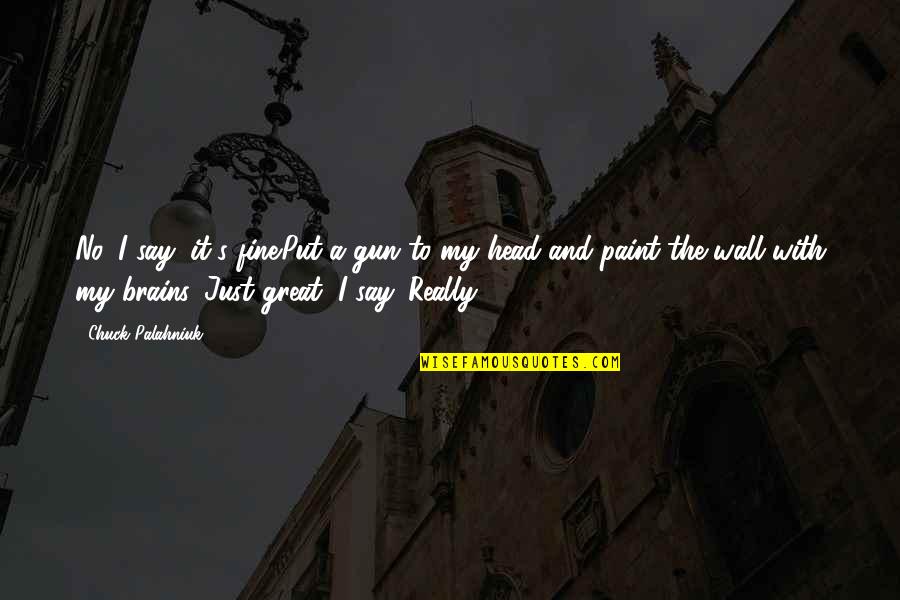 No, I say, it's fine.
Put a gun to my head and paint the wall with my brains.
Just great, I say. Really. —
Chuck Palahniuk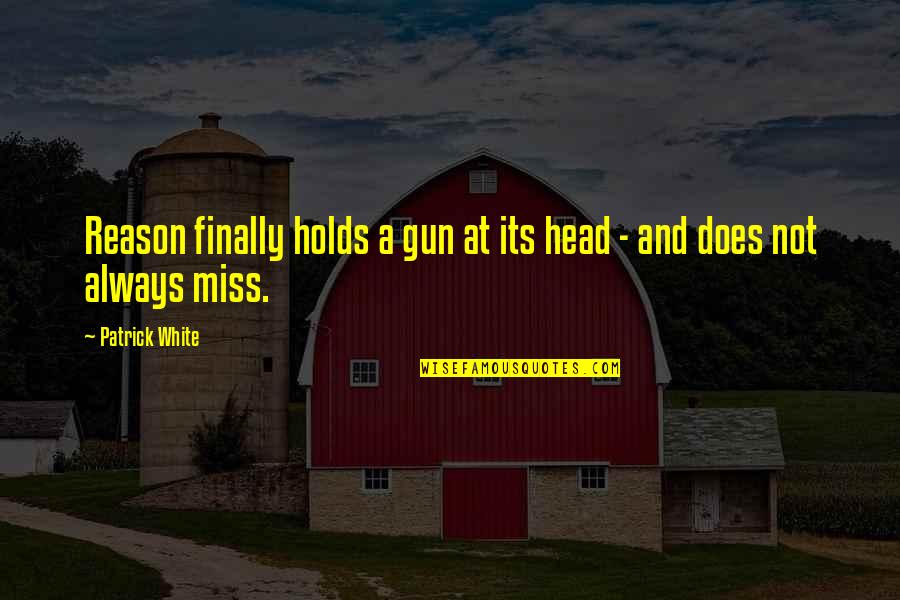 Reason finally holds a gun at its head - and does not always miss. —
Patrick White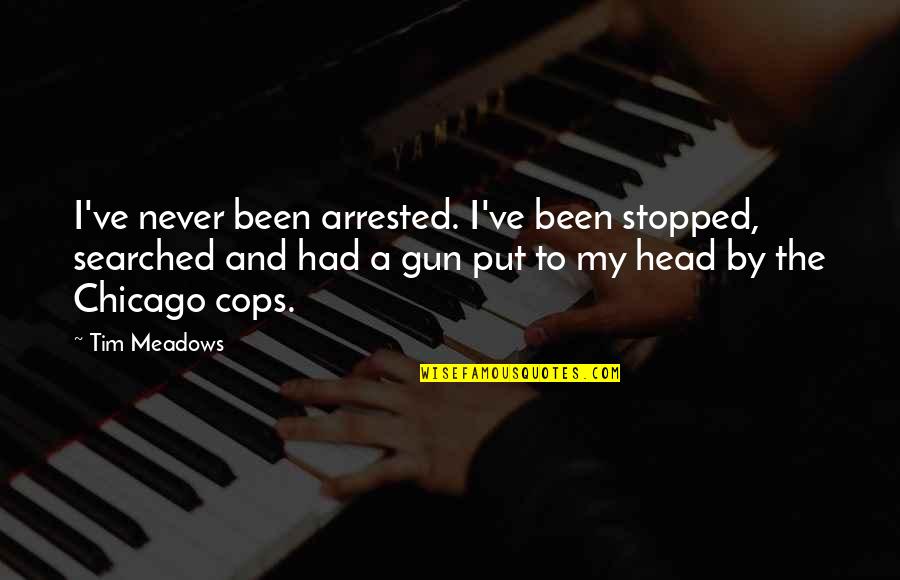 I've never been arrested. I've been stopped, searched and had a gun put to my head by the Chicago cops. —
Tim Meadows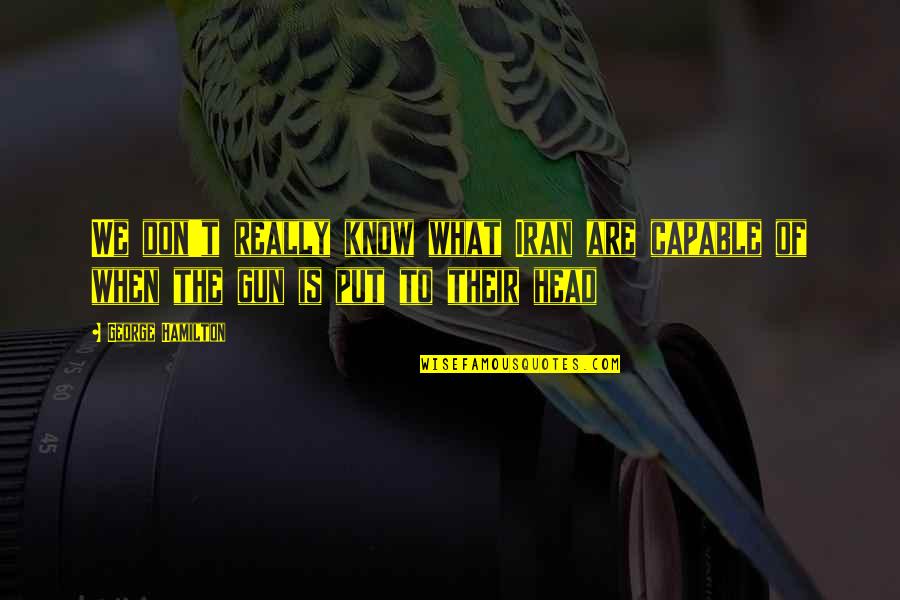 We don't really know what Iran are capable of when the gun is put to their head —
George Hamilton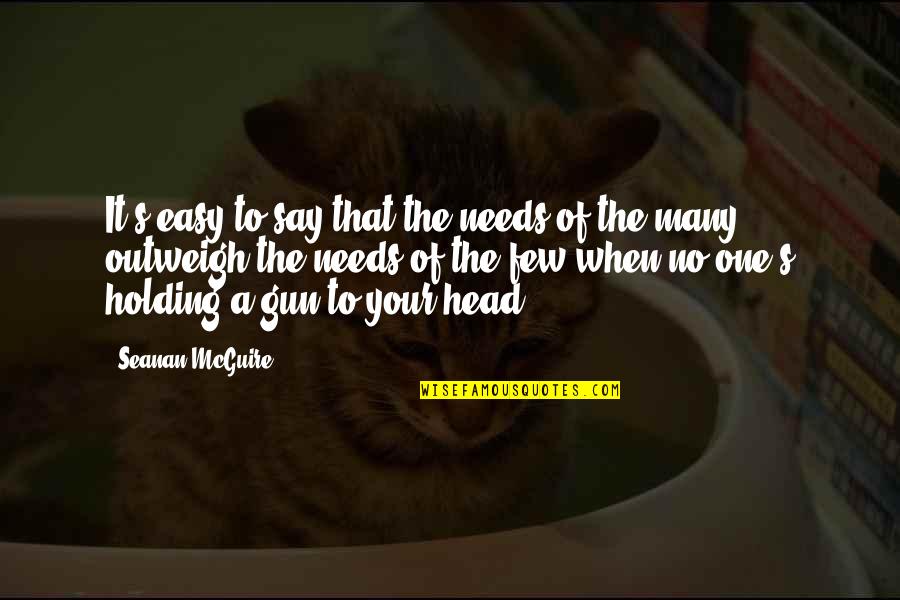 It's easy to say that the needs of the many outweigh the needs of the few when no one's holding a gun to your head. —
Seanan McGuire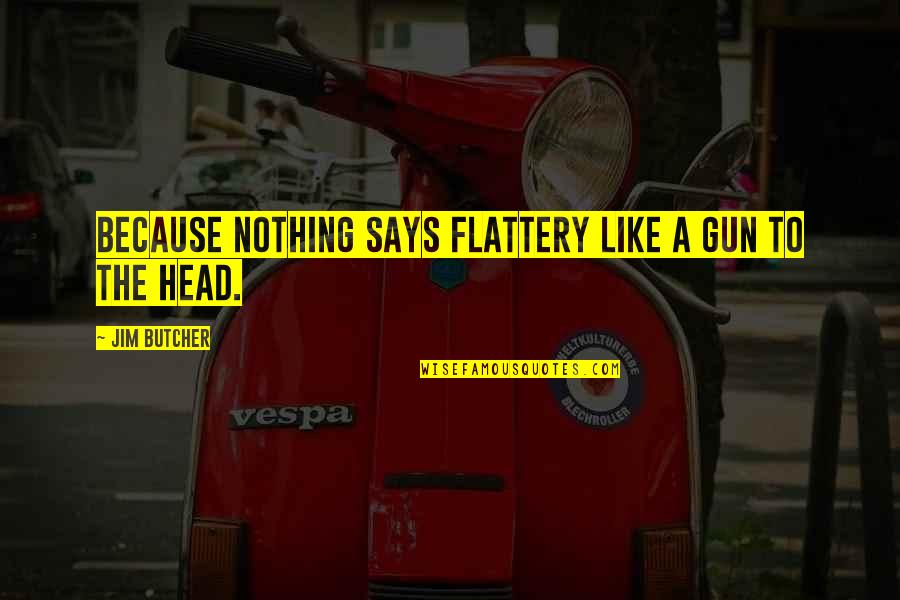 Because nothing says flattery like a
gun to the head
. —
Jim Butcher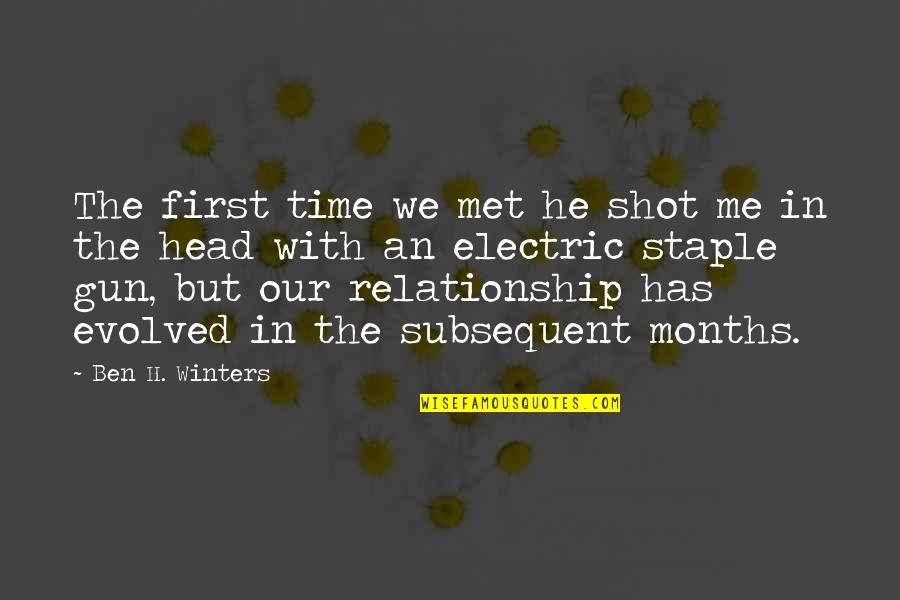 The first time we met he shot me in the head with an electric staple gun, but our relationship has evolved in the subsequent months. —
Ben H. Winters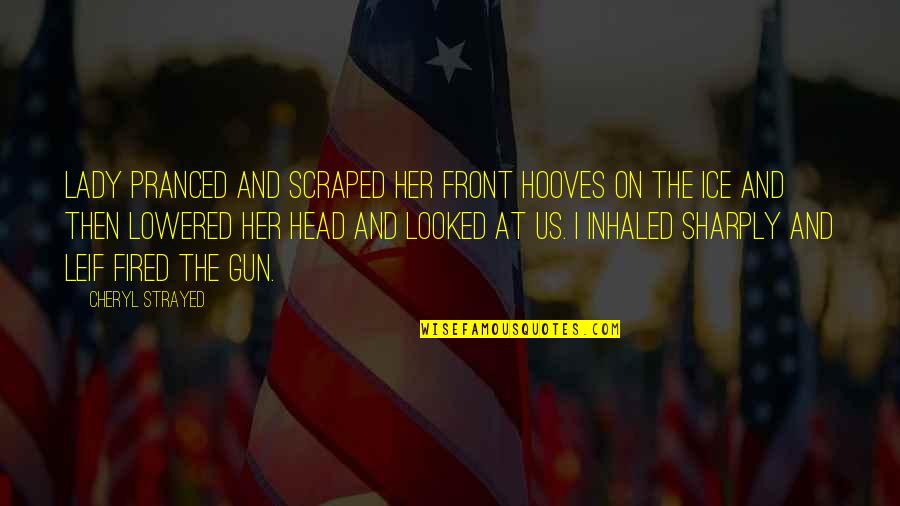 Lady pranced and scraped her front hooves on the ice and then lowered her head and looked at us. I inhaled sharply and Leif fired the gun. —
Cheryl Strayed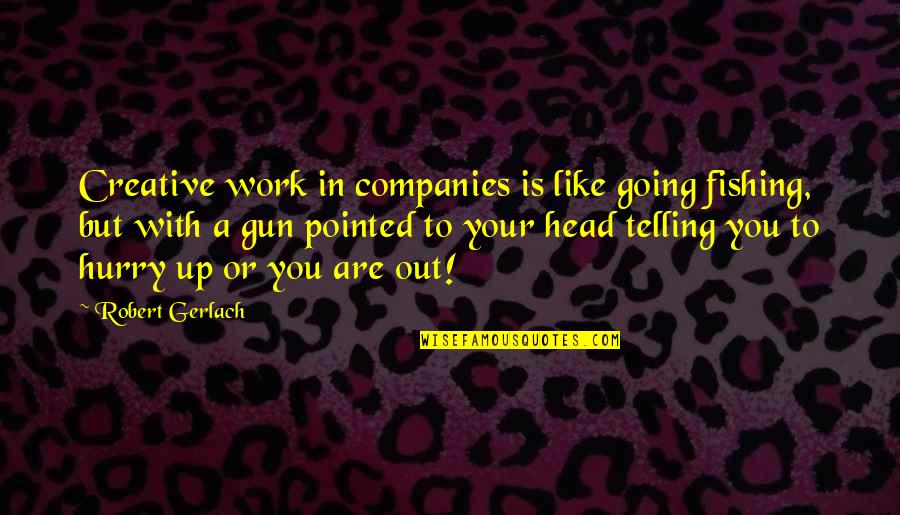 Creative work in companies is like going fishing, but with a gun pointed to your head telling you to hurry up or you are out! —
Robert Gerlach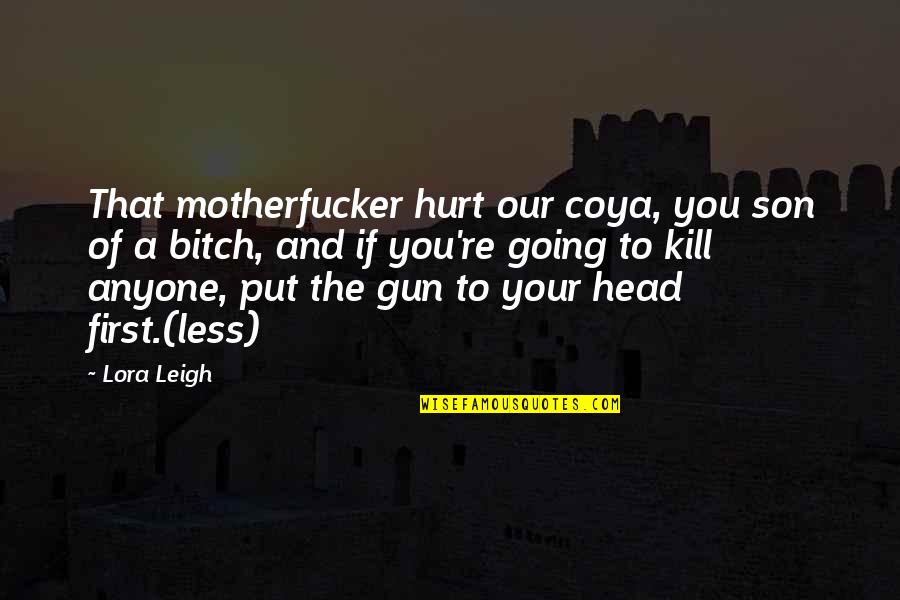 That motherfucker hurt our coya, you son of a bitch, and if you're going to kill anyone, put the gun to your head first.(less) —
Lora Leigh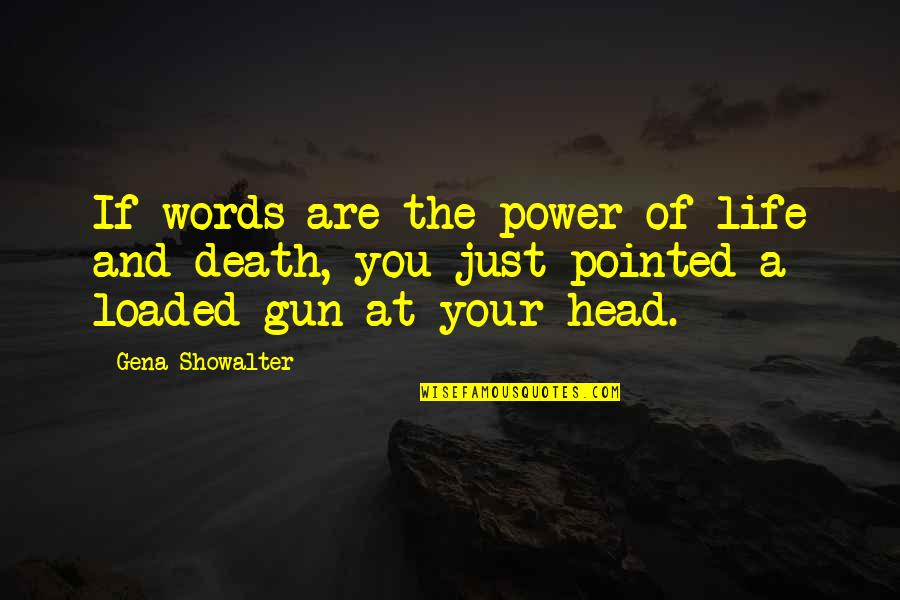 If words are the power of life and death, you just pointed a loaded gun at your head. —
Gena Showalter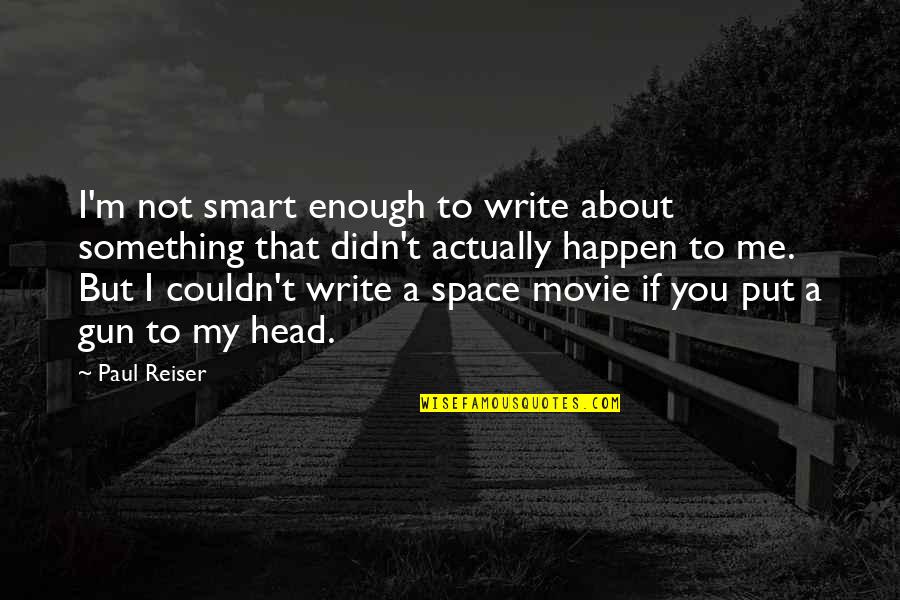 I'm not smart enough to write about something that didn't actually happen to me. But I couldn't write a space movie if you put a gun to my head. —
Paul Reiser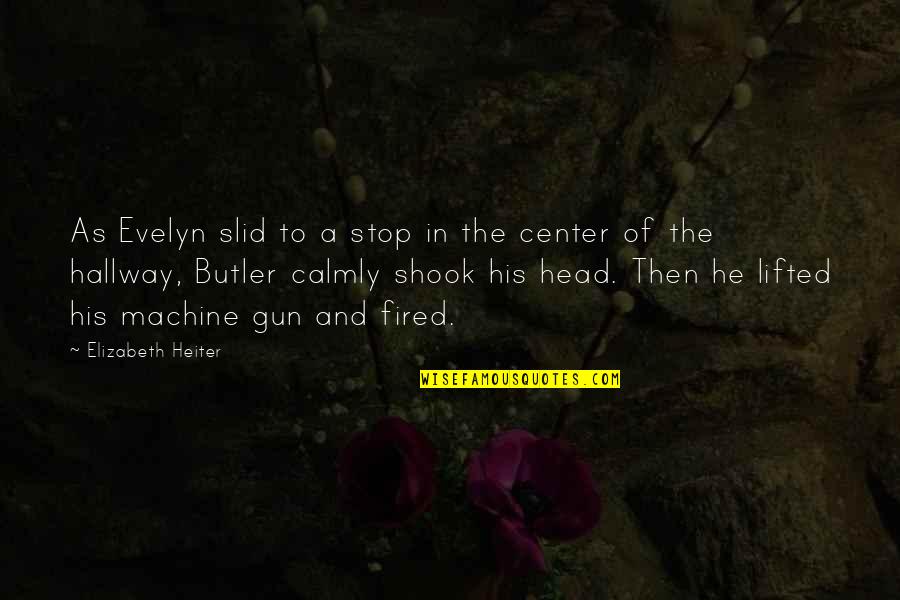 As Evelyn slid to a stop in the center of the hallway, Butler calmly shook his head. Then he lifted his machine gun and fired. —
Elizabeth Heiter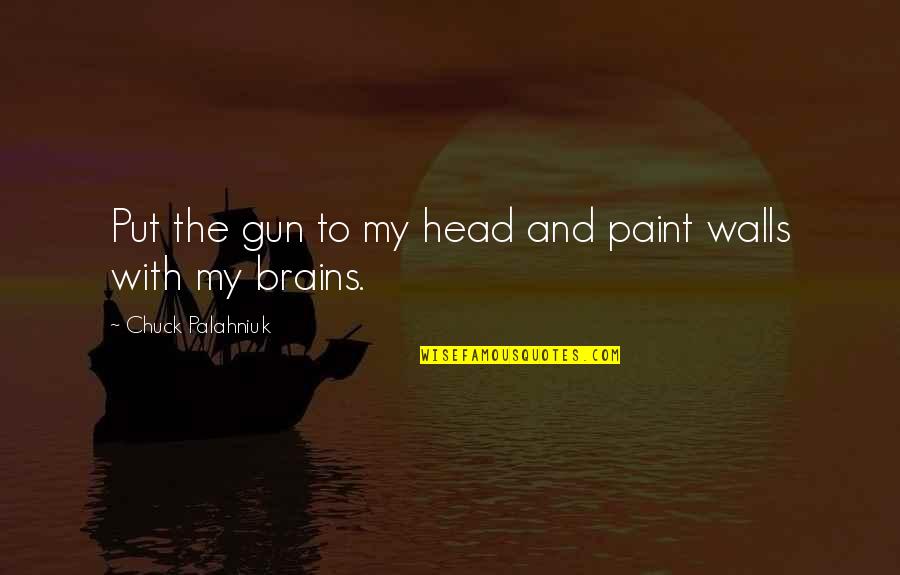 Put the gun to my head and paint walls with my brains. —
Chuck Palahniuk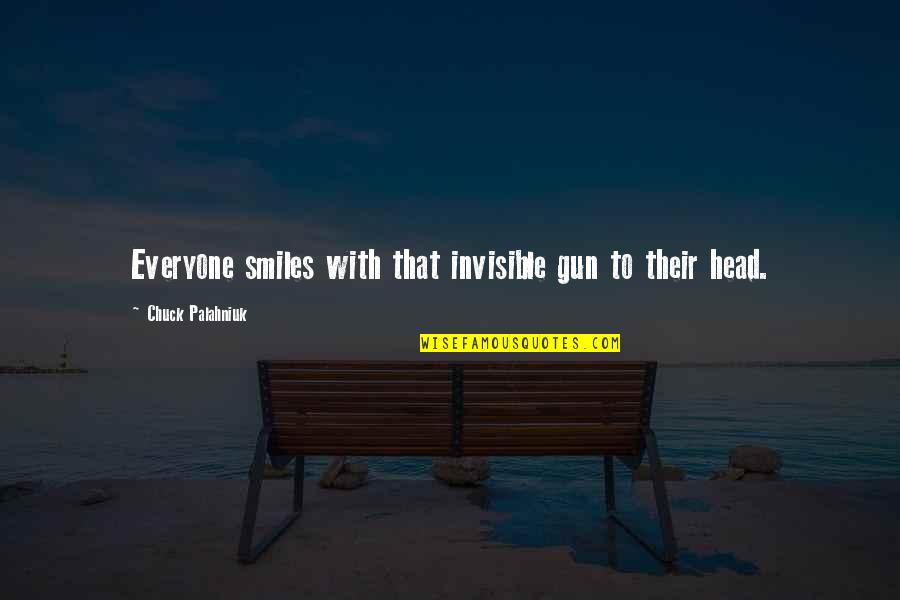 Everyone smiles with that invisible gun to their head. —
Chuck Palahniuk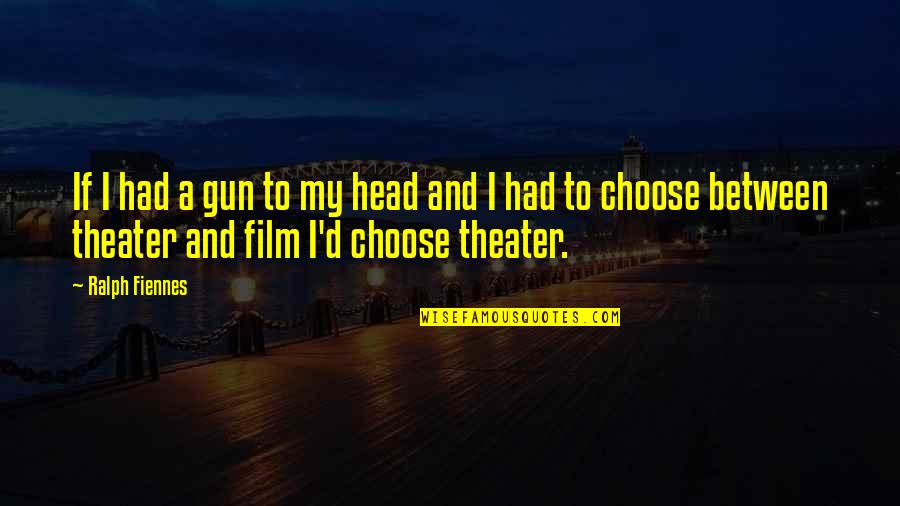 If I had a gun to my head and I had to choose between theater and film I'd choose theater. —
Ralph Fiennes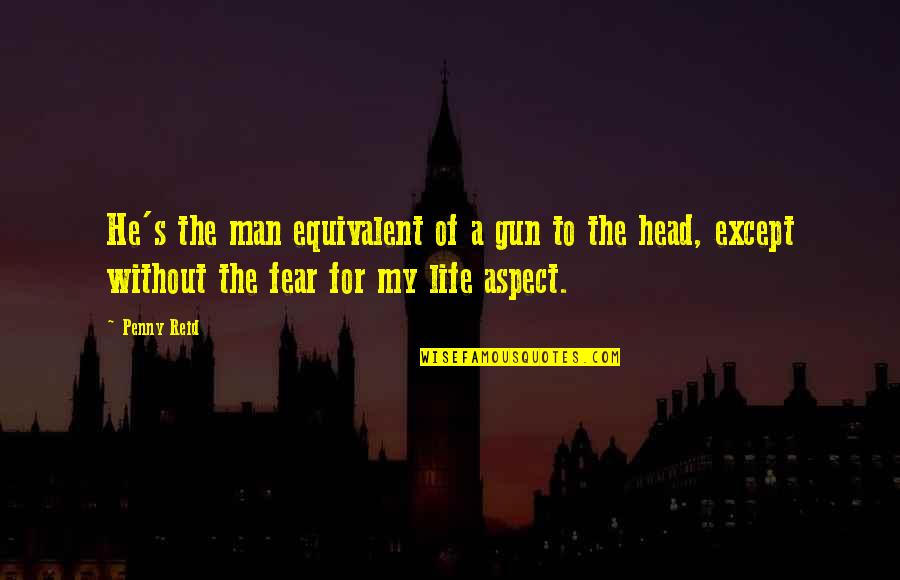 He's the man equivalent of a
gun to the head
, except without the fear for my life aspect. —
Penny Reid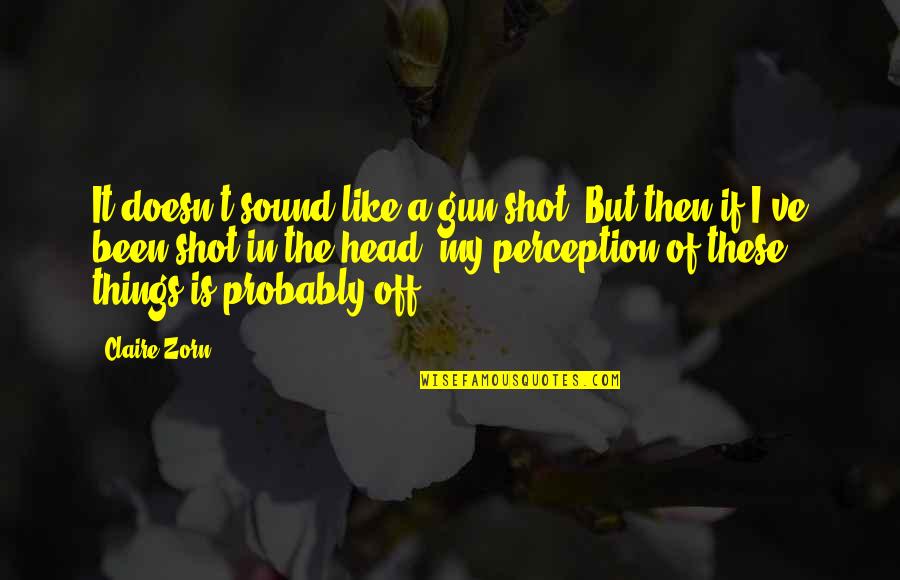 It doesn't sound like a gun shot. But then if I've been shot in the head, my perception of these things is probably off. —
Claire Zorn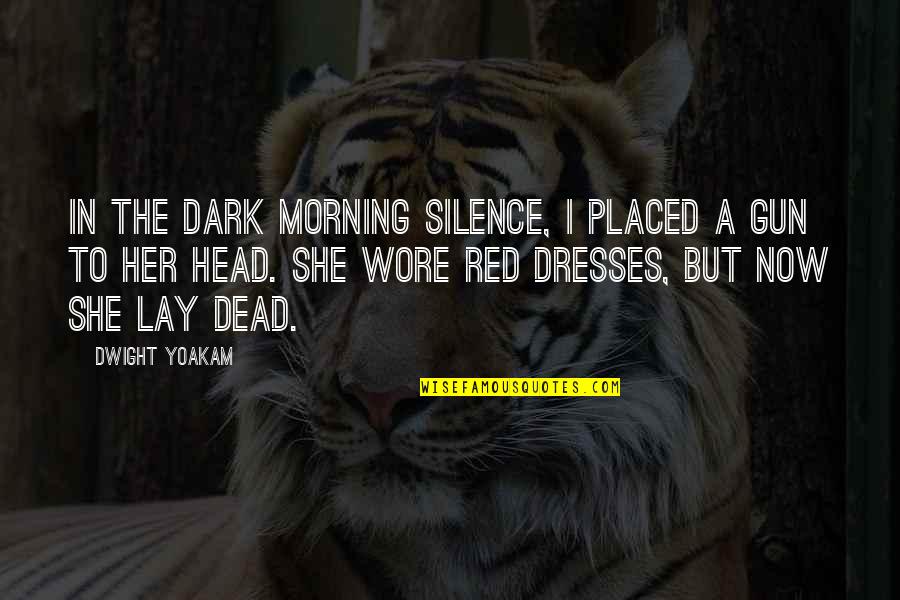 In the dark morning silence, I placed a gun to her head. She wore red dresses, but now she lay dead. —
Dwight Yoakam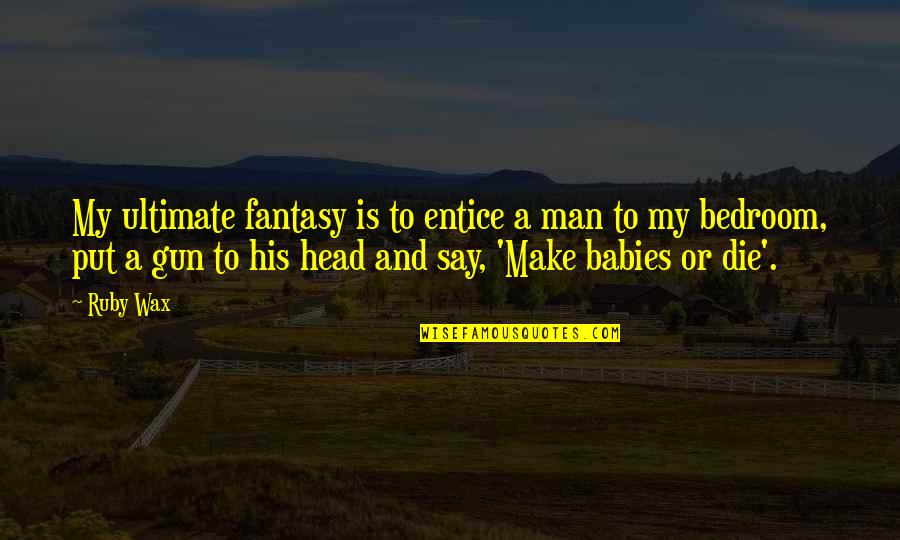 My ultimate fantasy is to entice a man to my bedroom, put a gun to his head and say, 'Make babies or die'. —
Ruby Wax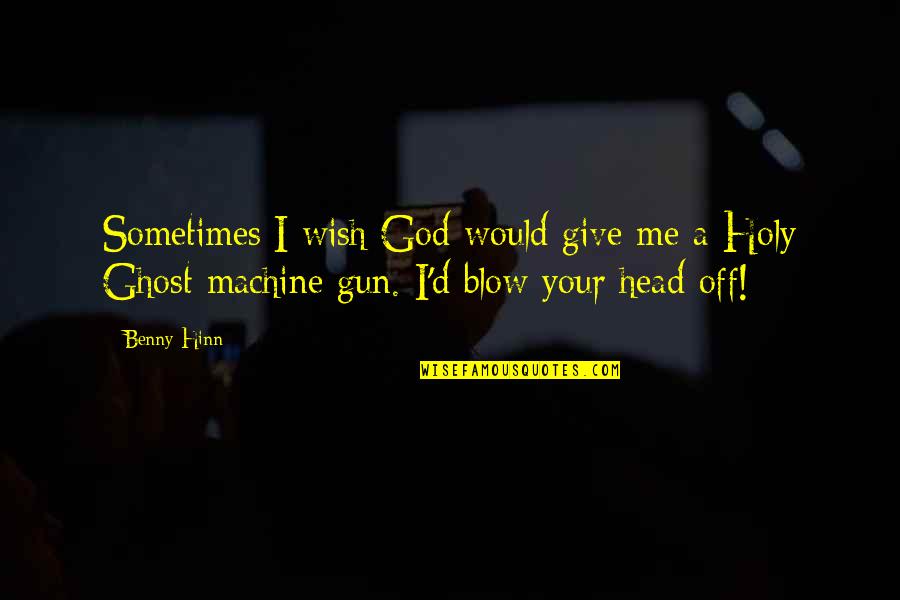 Sometimes I wish God would give me a Holy Ghost machine gun. I'd blow your head off! —
Benny Hinn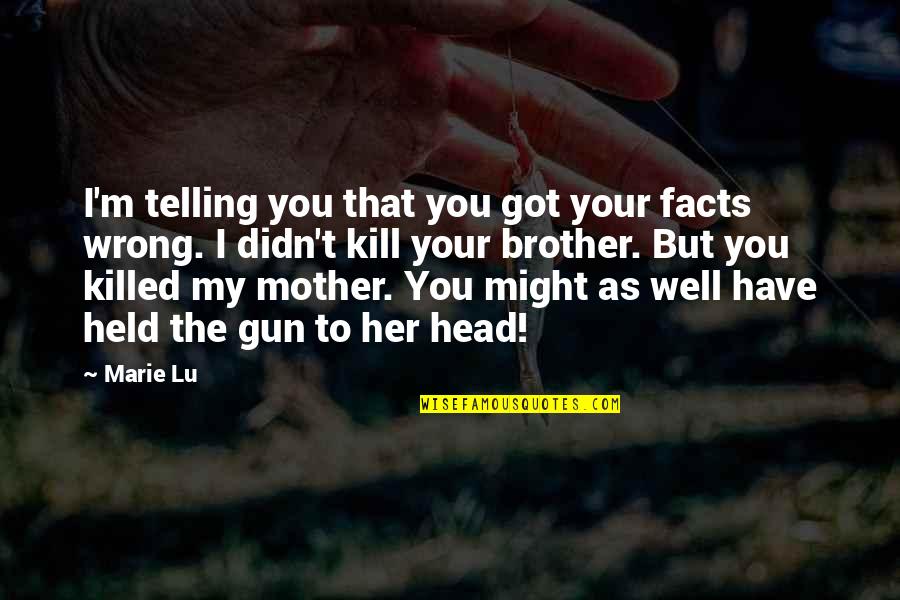 I'm telling you that you got your facts wrong. I didn't kill your brother. But you killed my mother. You might as well have held the gun to her head! —
Marie Lu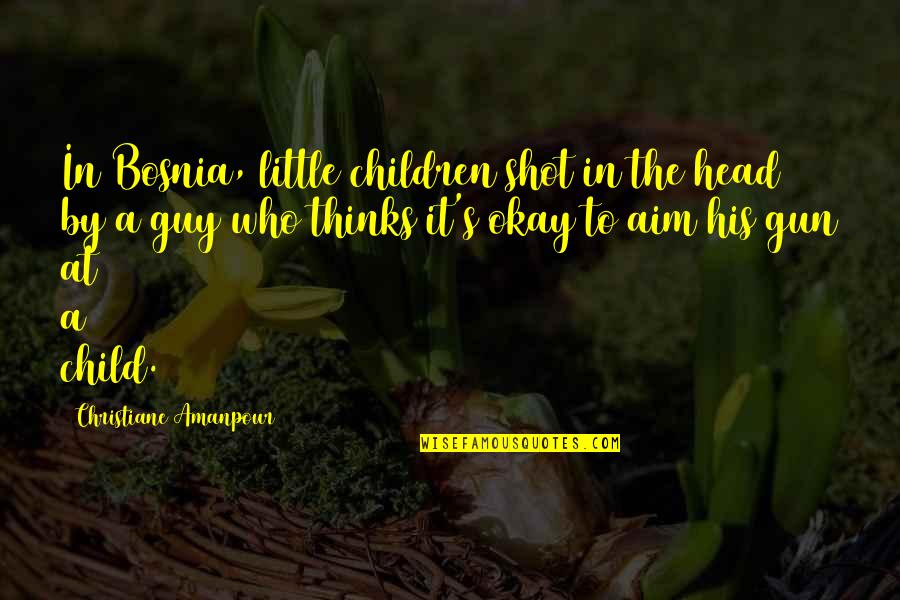 In Bosnia, little children shot in the head by a guy who thinks it's okay to aim his gun at a child. —
Christiane Amanpour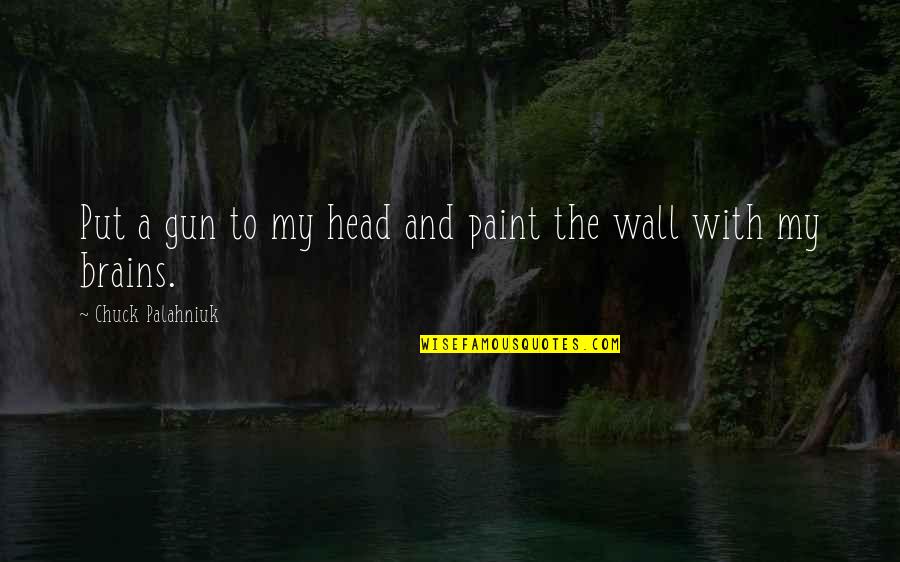 Put a gun to my head and paint the wall with my brains. —
Chuck Palahniuk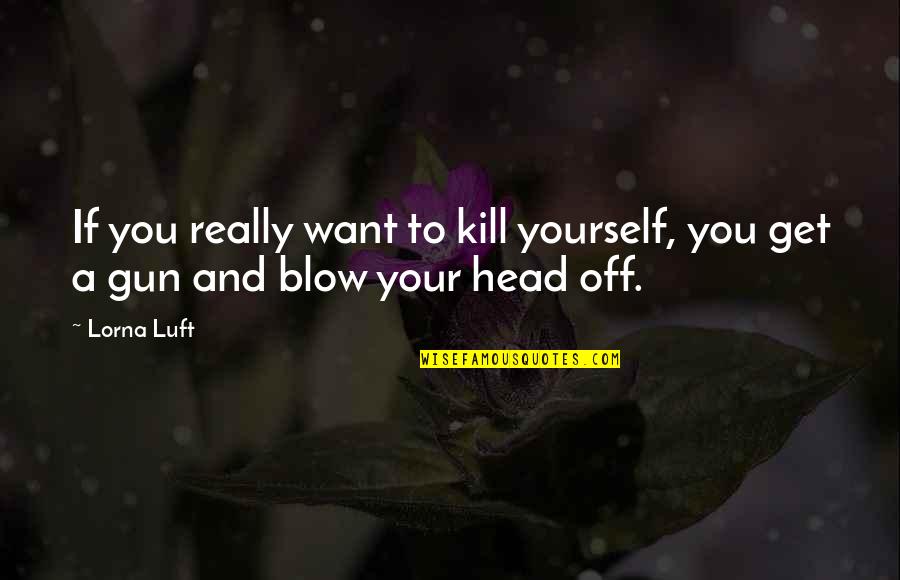 If you really want to kill yourself, you get a gun and blow your head off. —
Lorna Luft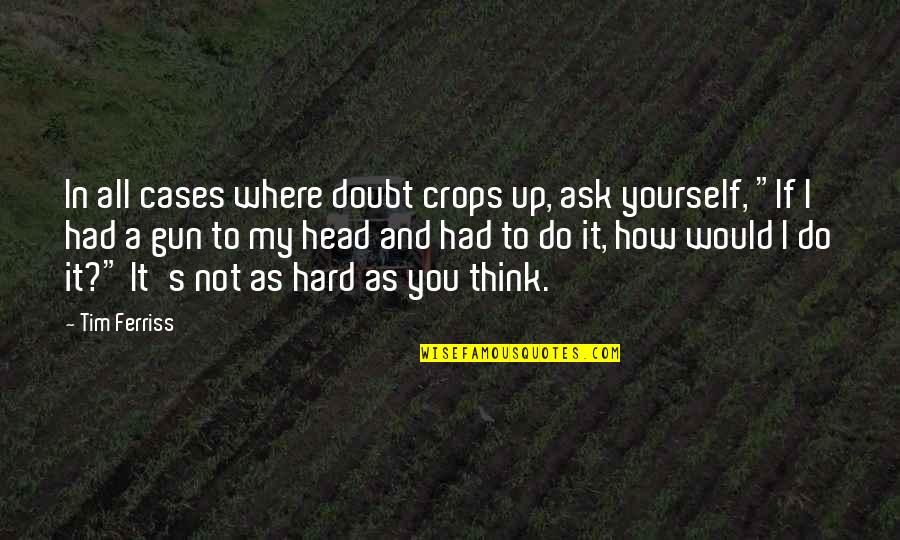 In all cases where doubt crops up, ask yourself, "If I had a gun to my head and had to do it, how would I do it?" It's not as hard as you think. —
Tim Ferriss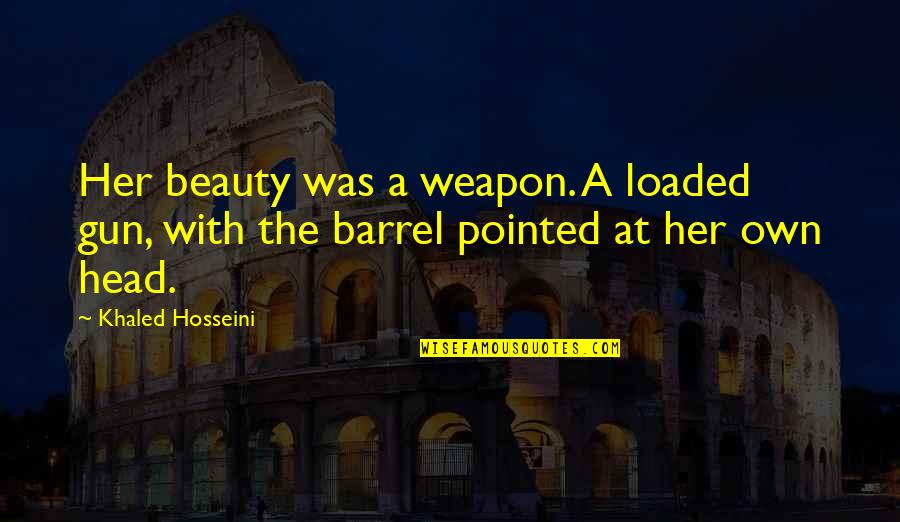 Her beauty was a weapon. A loaded gun, with the barrel pointed at her own head. —
Khaled Hosseini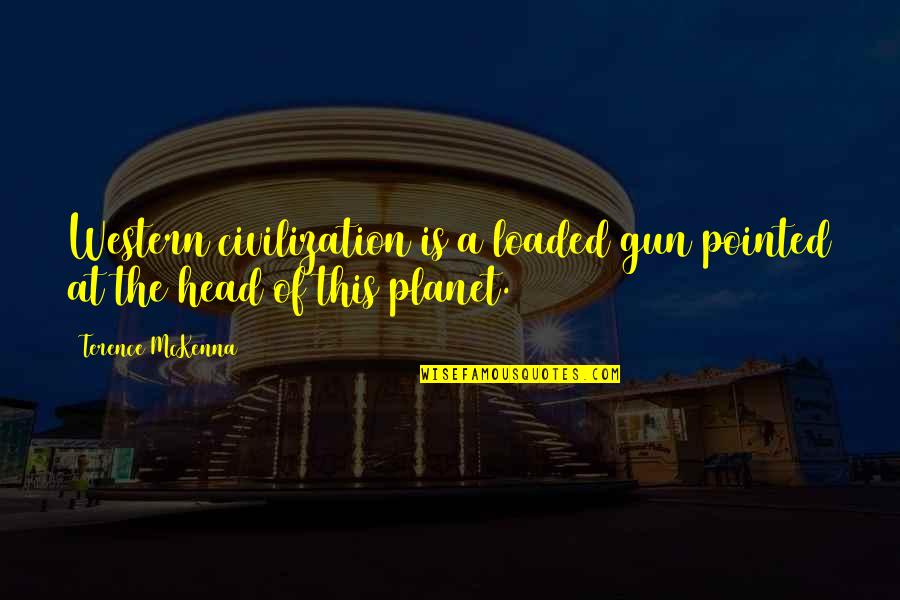 Western civilization is a loaded gun pointed at the head of this planet. —
Terence McKenna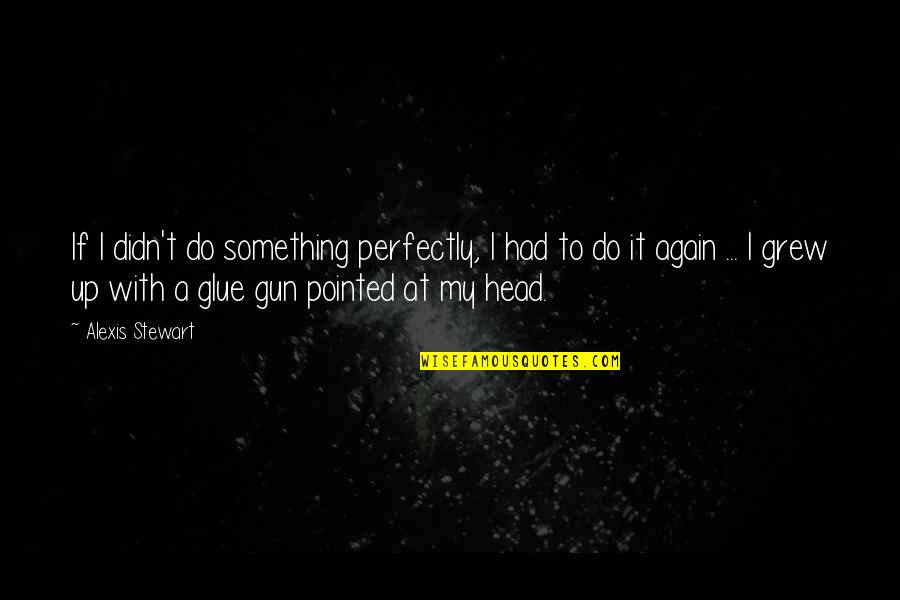 If I didn't do something perfectly, I had to do it again ... I grew up with a glue gun pointed at my head. —
Alexis Stewart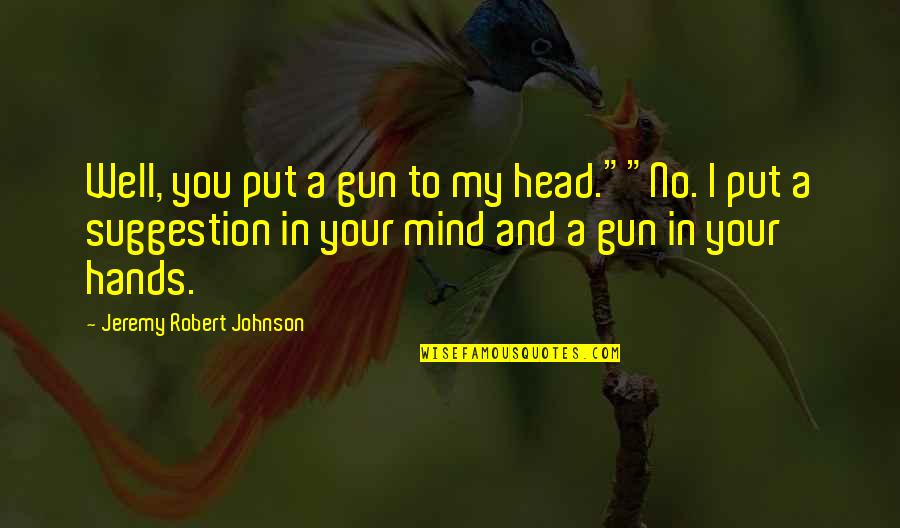 Well, you put a gun to my head."
"No. I put a suggestion in your mind and a gun in your hands. —
Jeremy Robert Johnson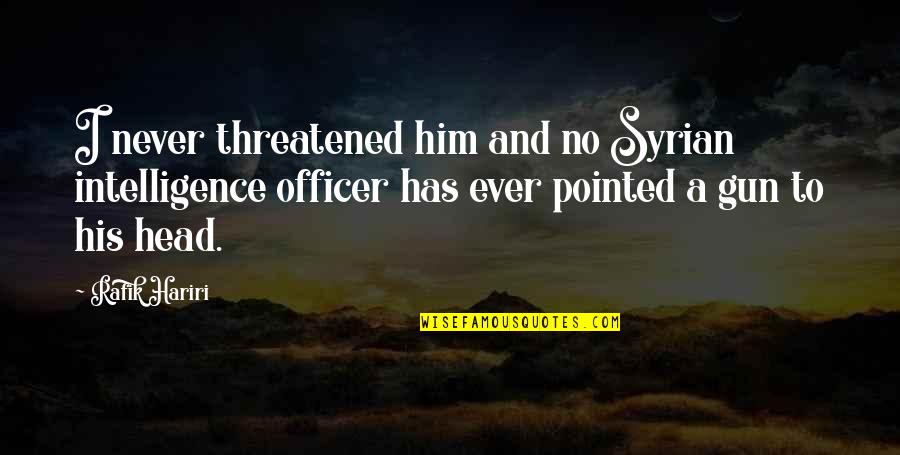 I never threatened him and no Syrian intelligence officer has ever pointed a gun to his head. —
Rafik Hariri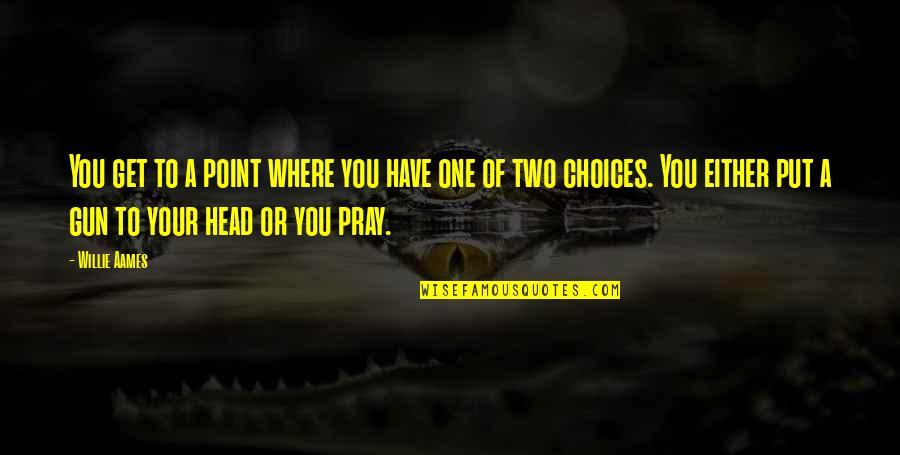 You get to a point where you have one of two choices. You either put a gun to your head or you pray. —
Willie Aames